Richard Bausch Quotes
Top 7 wise famous quotes and sayings by Richard Bausch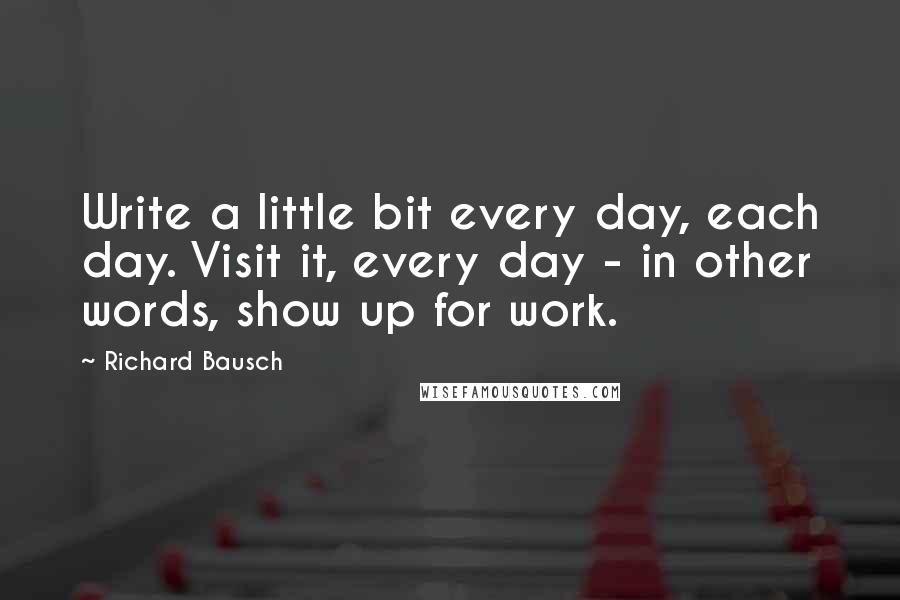 Write a little bit every day, each day. Visit it, every day - in other words, show up for work.
I don't read reviews.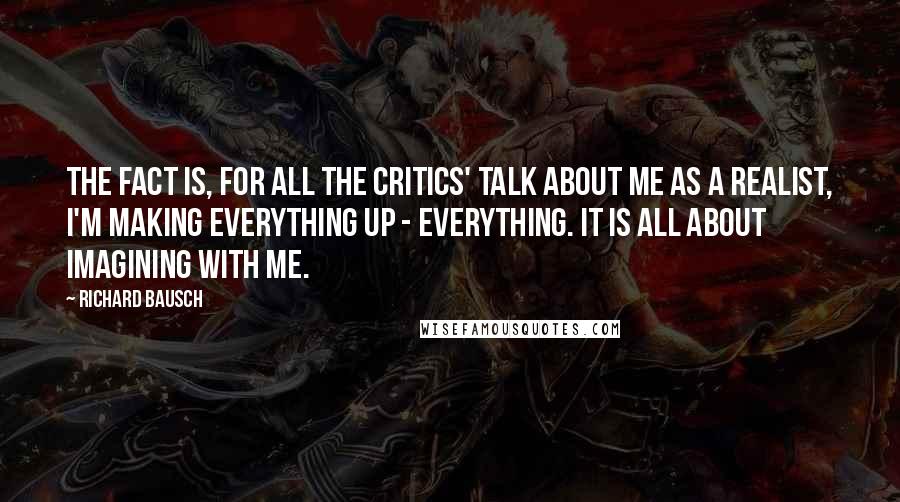 The fact is, for all the critics' talk about me as a realist, I'm making everything up - everything. It is all about imagining with me.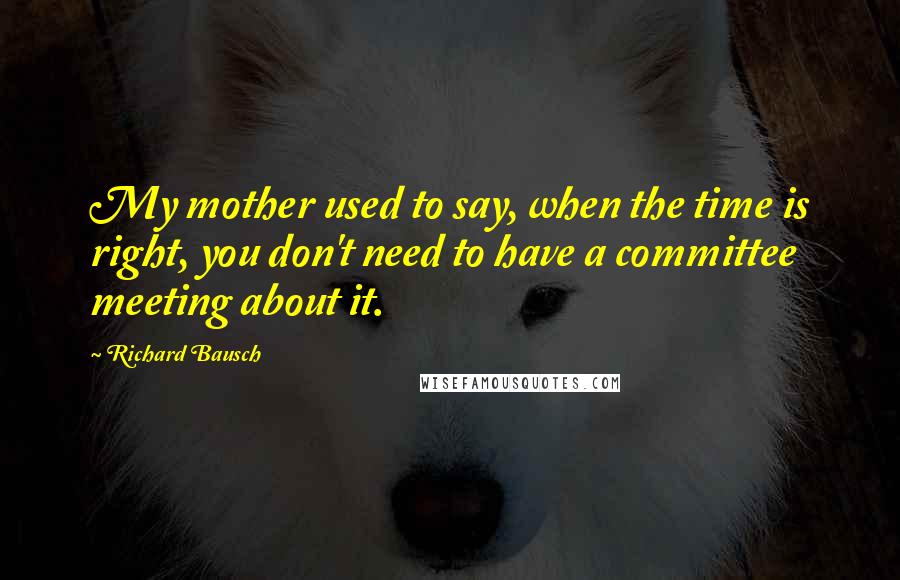 My mother used to say, when the time is right, you don't need to have a committee meeting about it.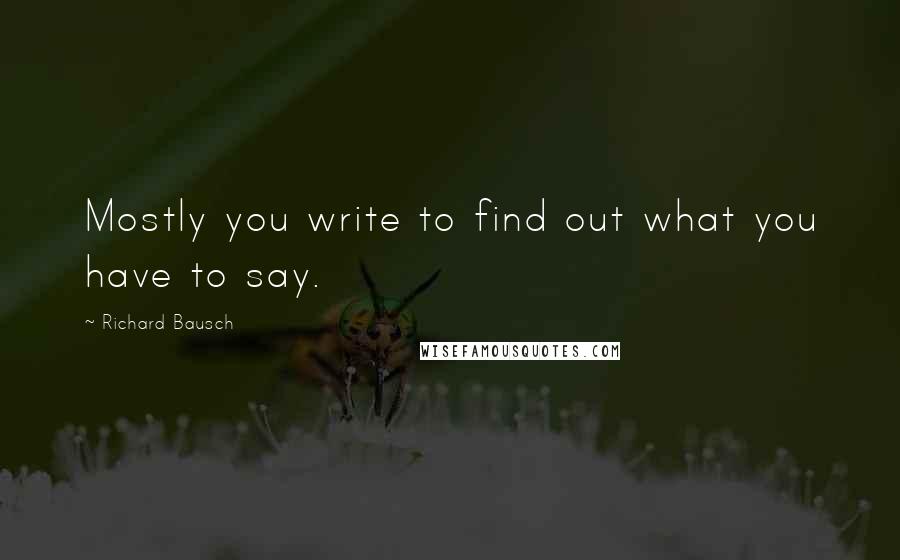 Mostly you write to find out what you have to say.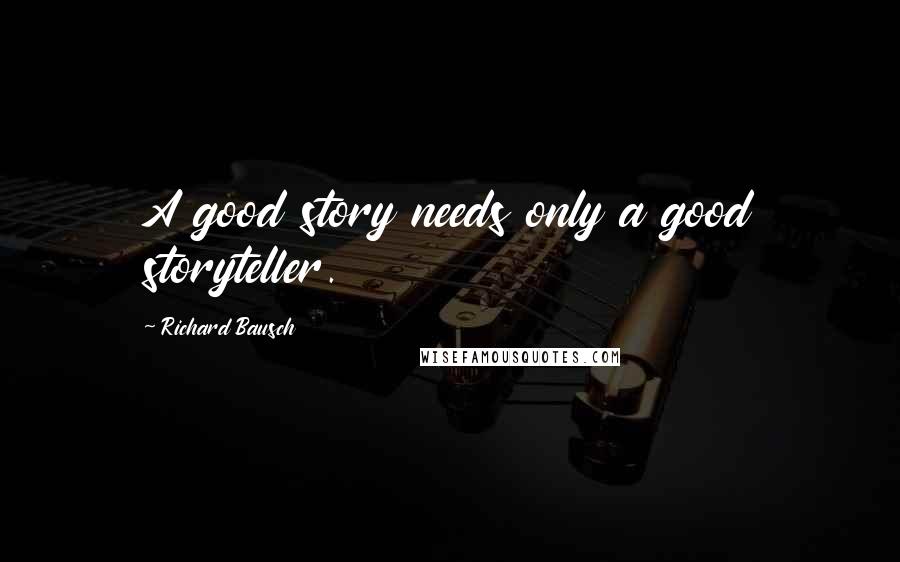 A good story needs only a good storyteller.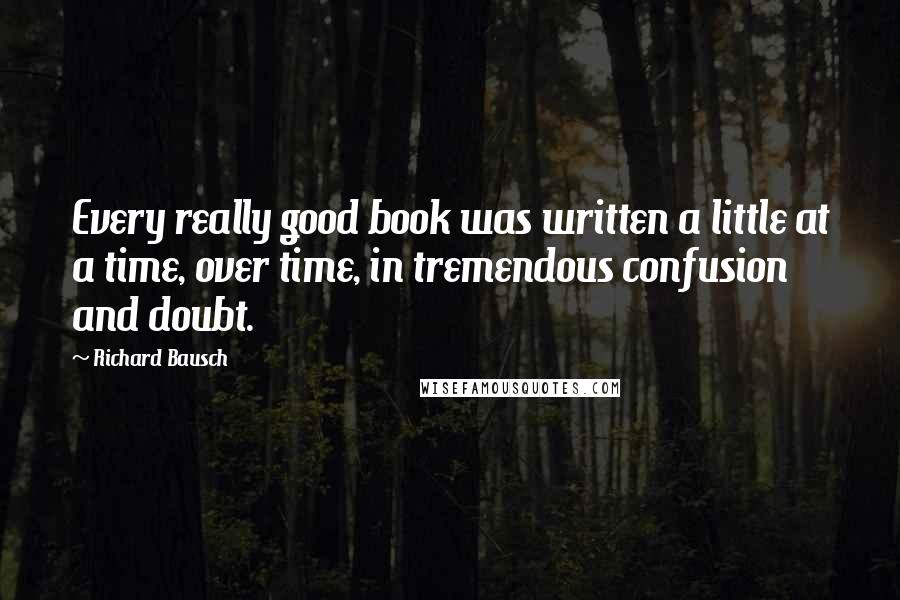 Every really good book was written a little at a time, over time, in tremendous confusion and doubt.