Rich Burlew Quotes
Top 18 wise famous quotes and sayings by Rich Burlew
Rich Burlew Famous Quotes & Sayings
Discover top inspirational quotes from Rich Burlew on Wise Famous Quotes.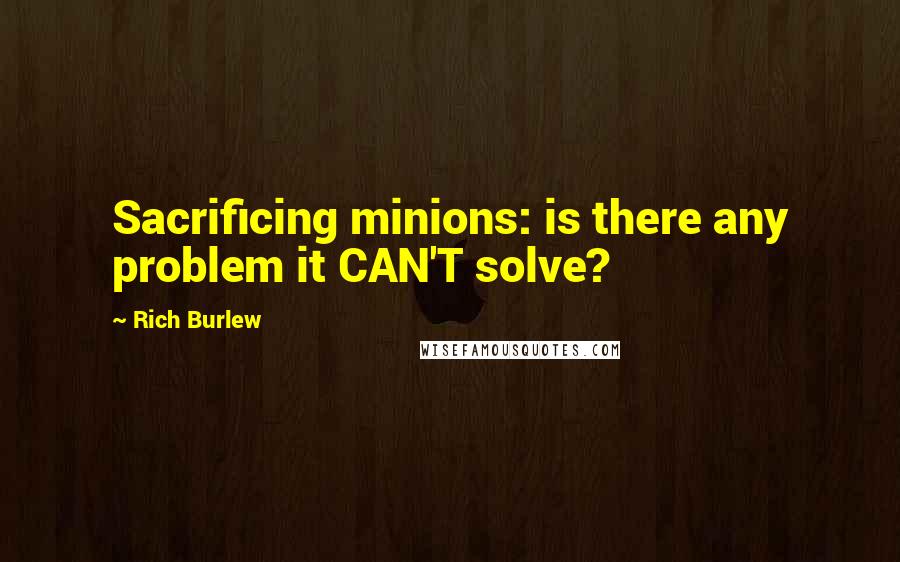 Sacrificing minions: is there any problem it CAN'T solve?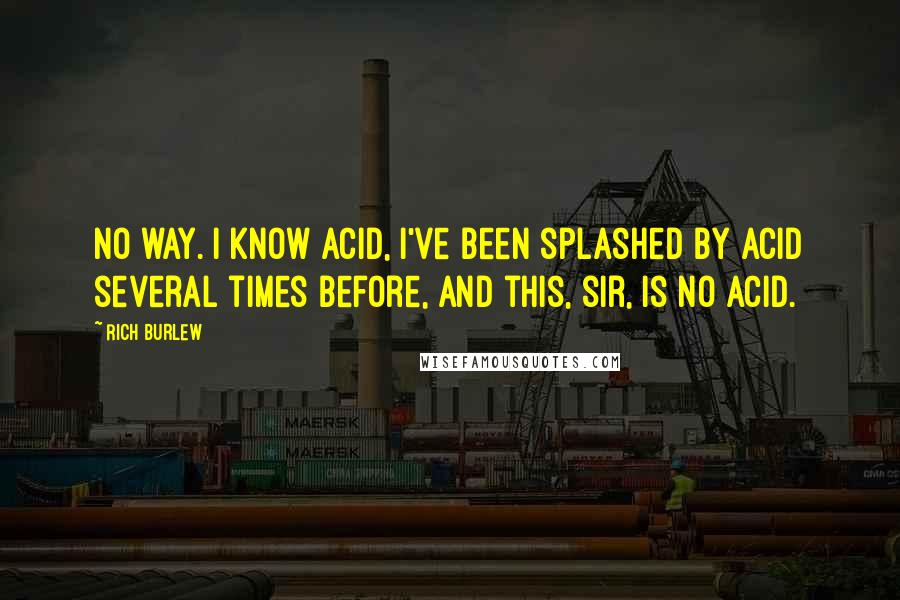 No way. I know acid, I've been splashed by acid several times before, and this, sir, is no acid.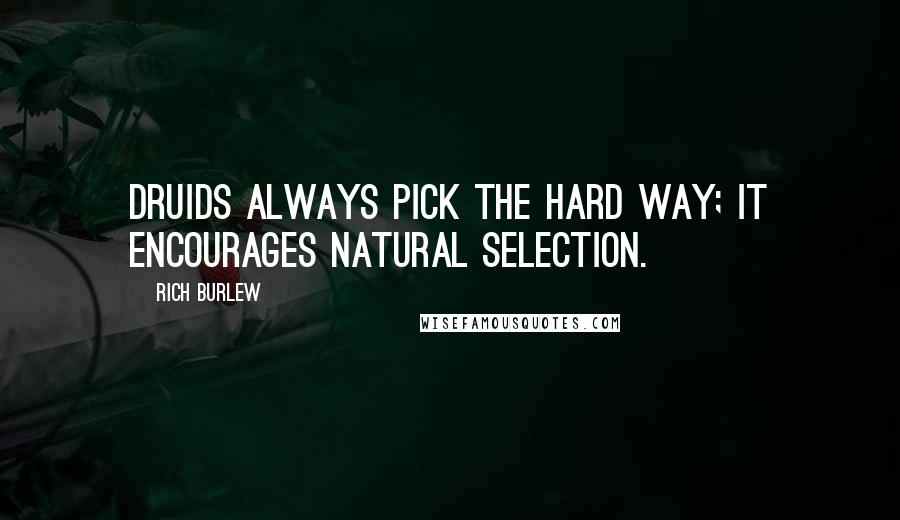 Druids always pick the hard way; it encourages natural selection.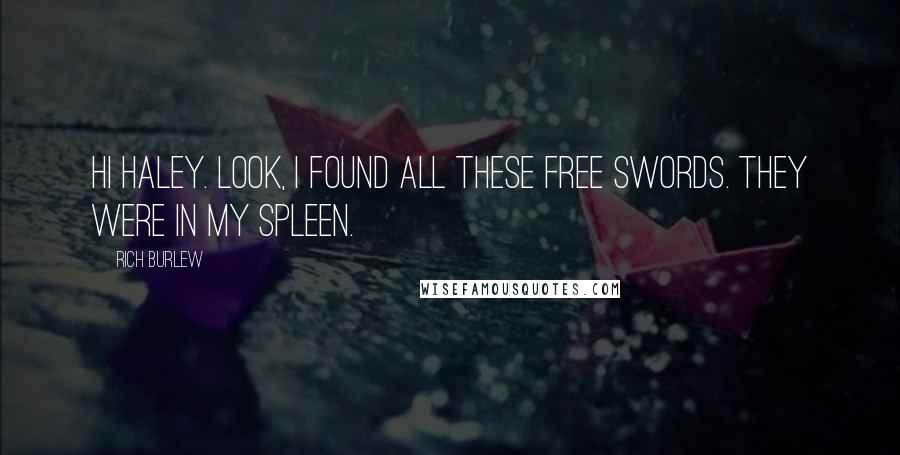 Hi Haley. look, I found all these free swords. They were in my spleen.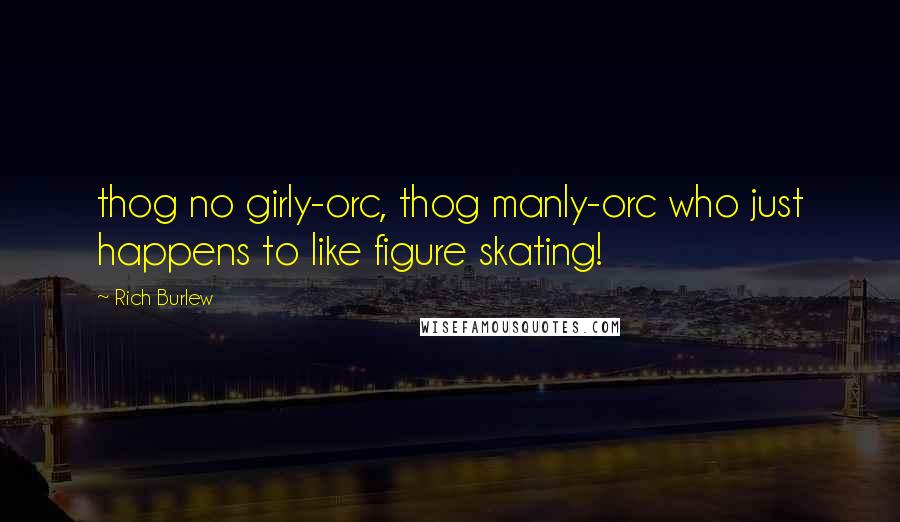 thog no girly-orc, thog manly-orc who just happens to like figure skating!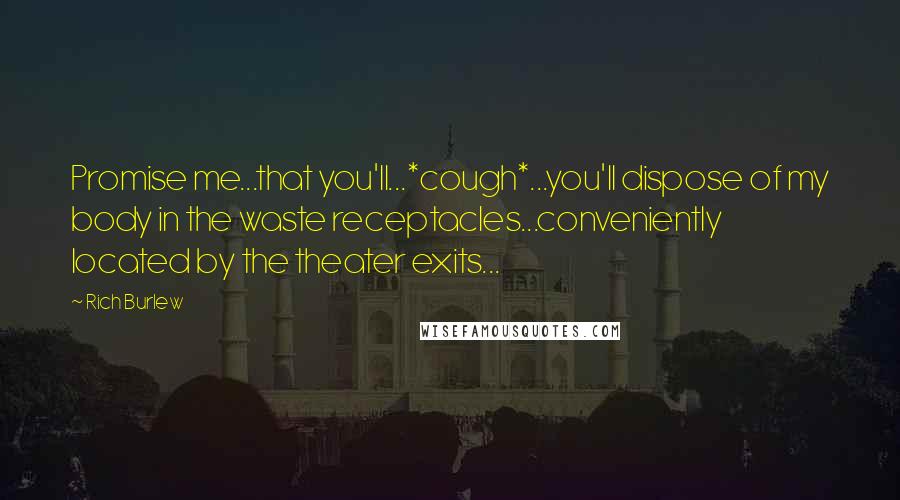 Promise me...that you'll...*cough*...you'll dispose of my body in the waste receptacles...conveniently located by the theater exits...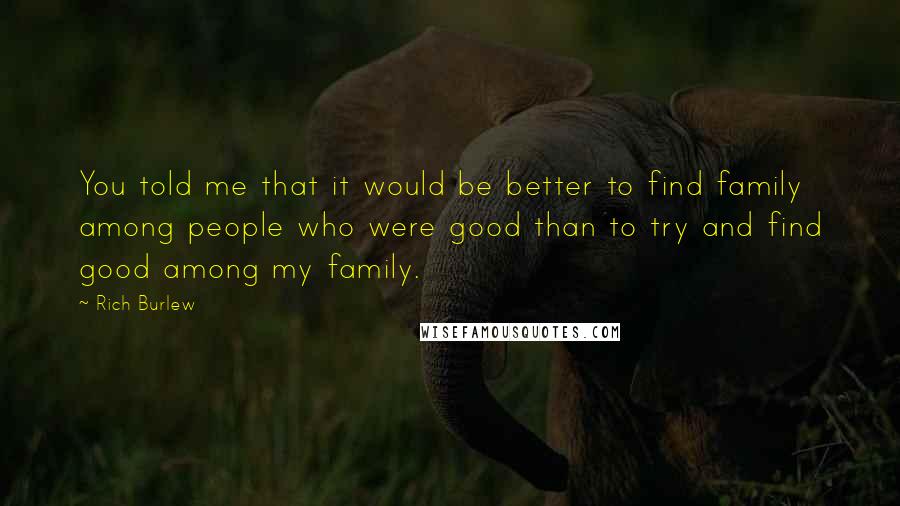 You told me that it would be better to find family among people who were good than to try and find good among my family.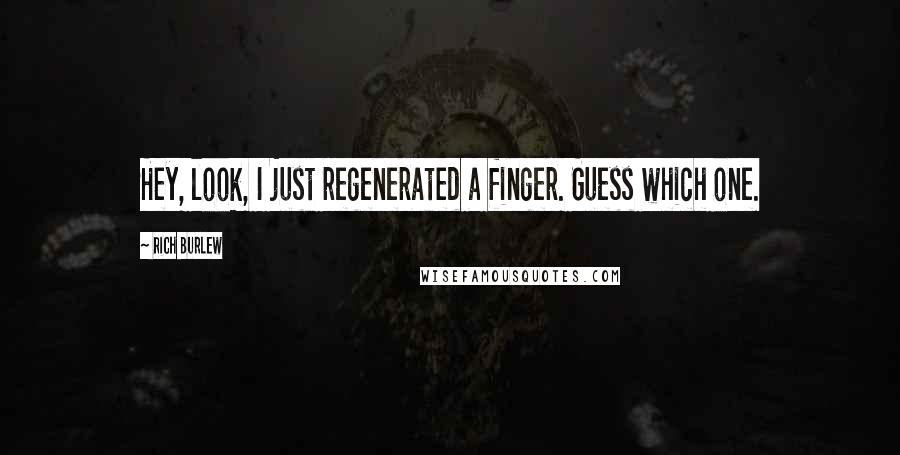 Hey, look, I just regenerated a finger. Guess which one.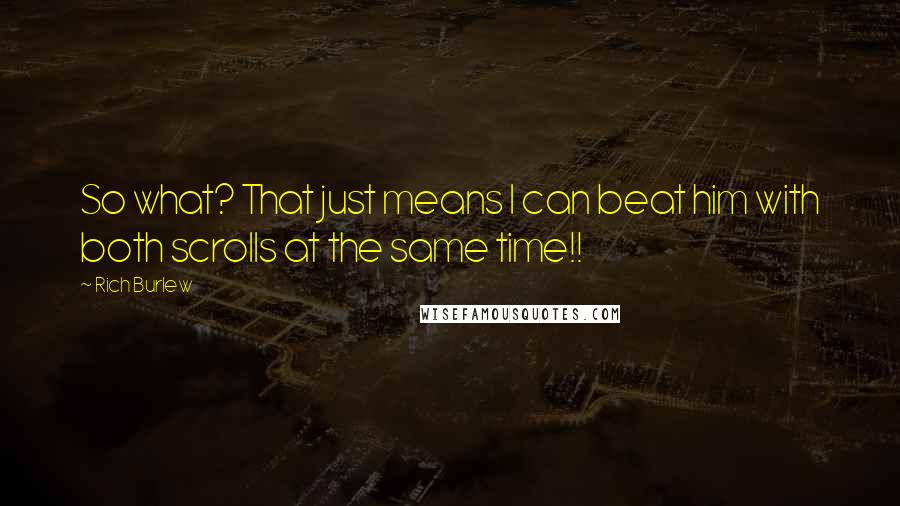 So what? That just means I can beat him with both scrolls at the same time!!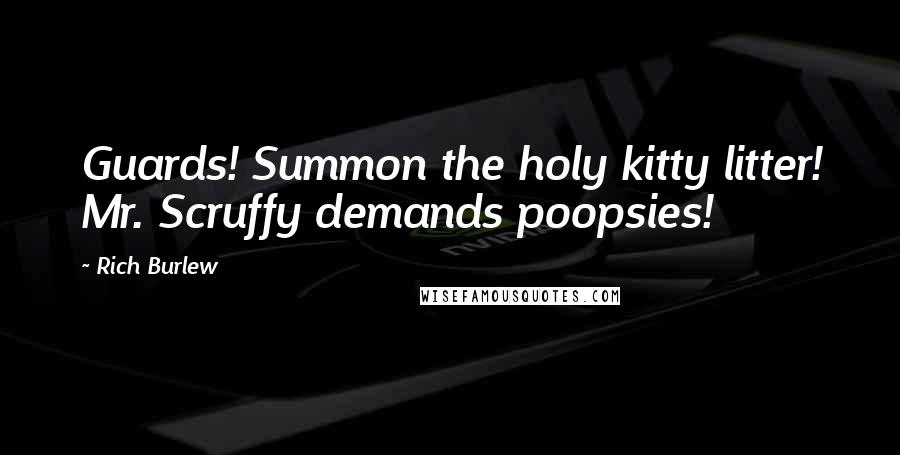 Guards! Summon the holy kitty litter! Mr. Scruffy demands poopsies!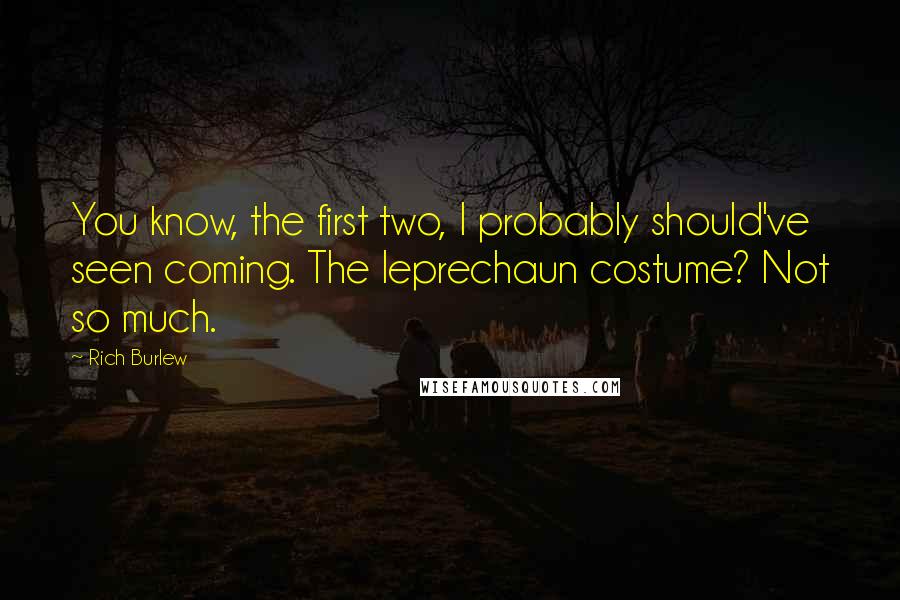 You know, the first two, I probably should've seen coming. The leprechaun costume? Not so much.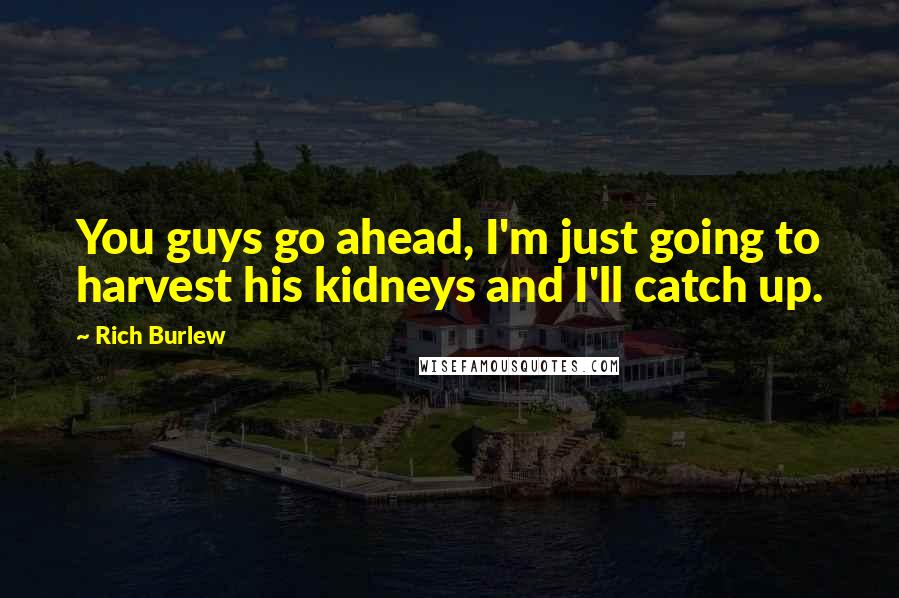 You guys go ahead, I'm just going to harvest his kidneys and I'll catch up.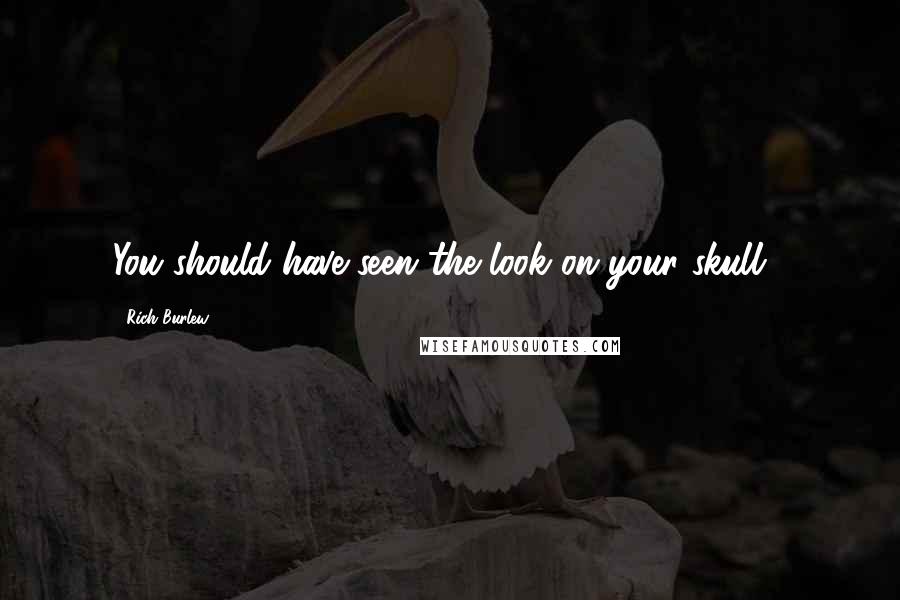 You should have seen the look on your skull...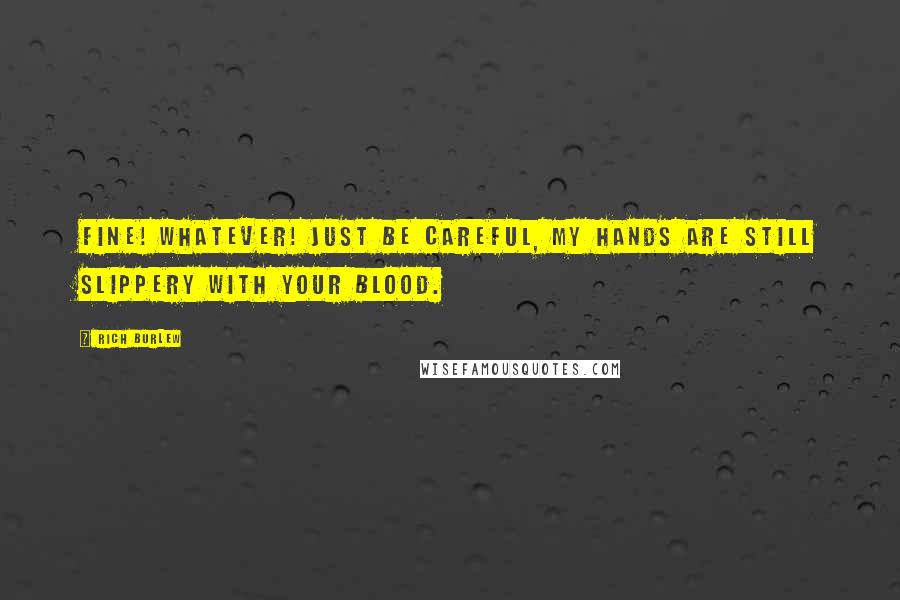 Fine! Whatever! Just be careful, my hands are still slippery with your blood.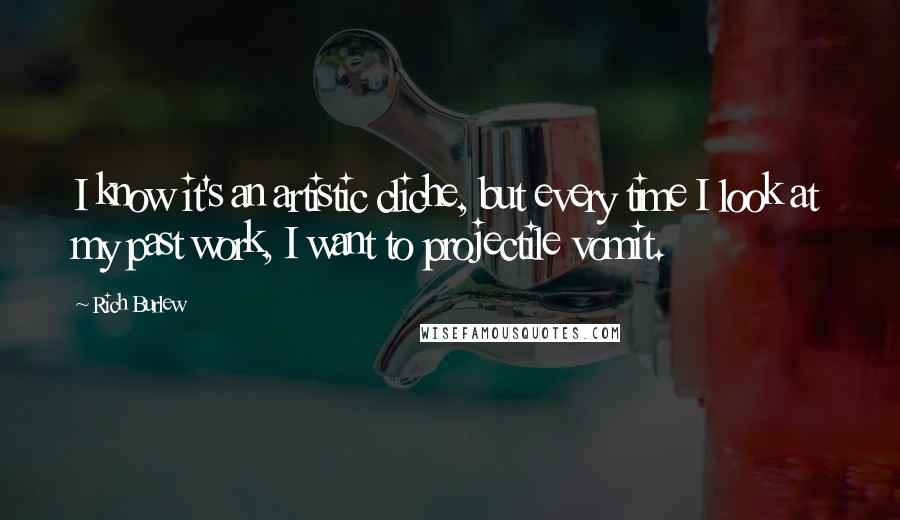 I know it's an artistic cliche, but every time I look at my past work, I want to projectile vomit.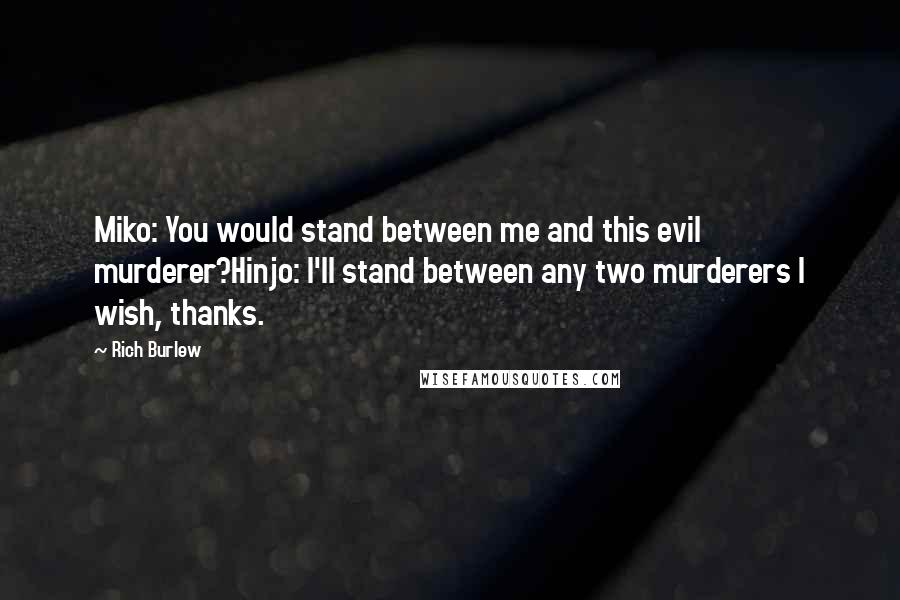 Miko: You would stand between me and this evil murderer?
Hinjo: I'll stand between any two murderers I wish, thanks.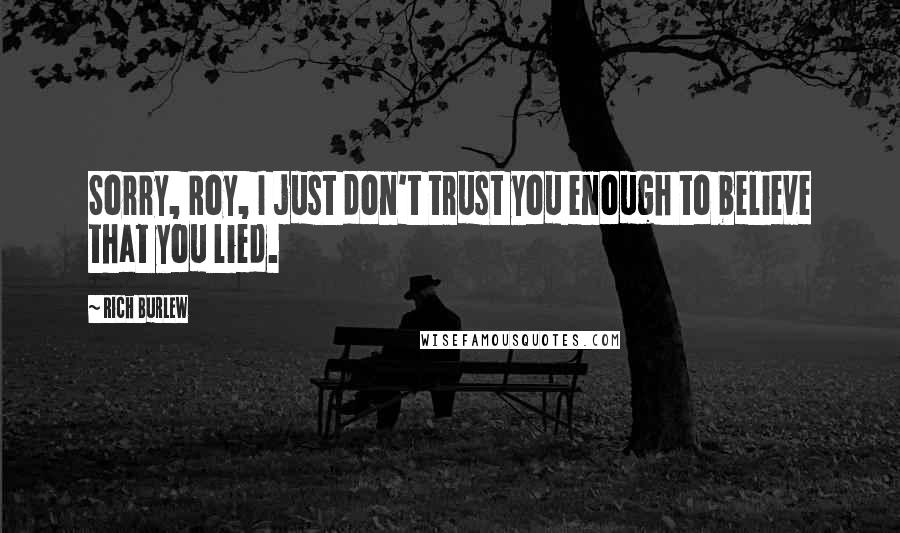 Sorry, Roy, I just don't trust you enough to believe that you lied.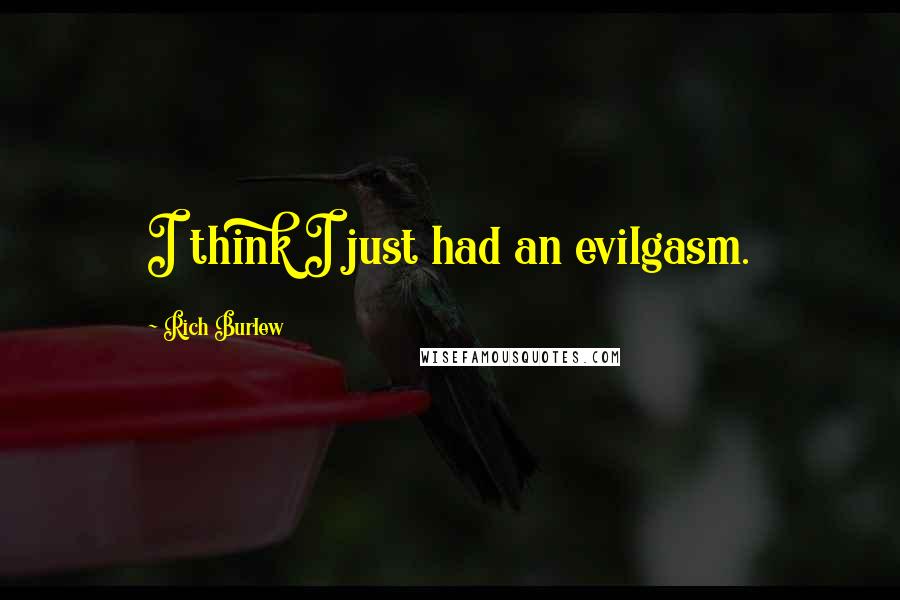 I think I just had an evilgasm.