R.G. Alexander Quotes
Top 6 wise famous quotes and sayings by R.G. Alexander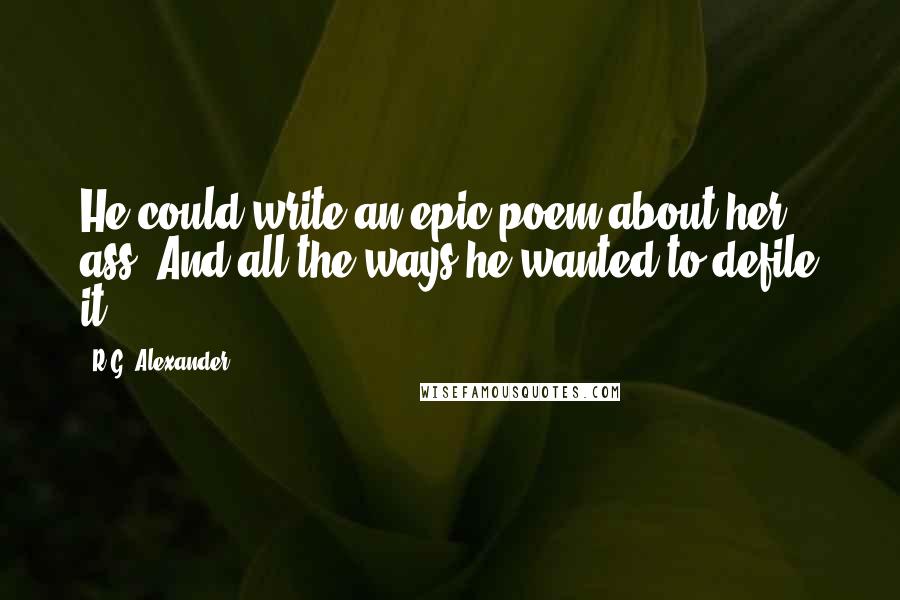 He could write an epic poem about her ass. And all the ways he wanted to defile it.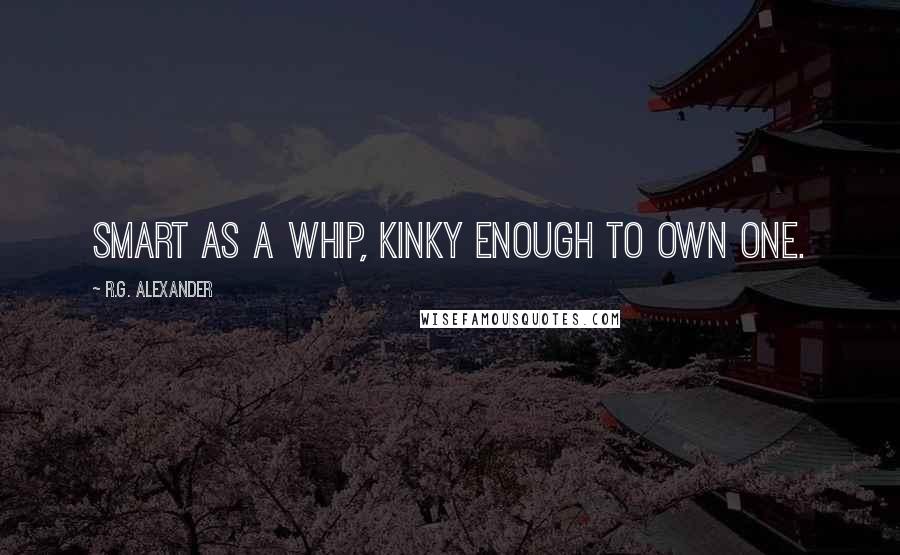 Smart as a whip, kinky enough to own one.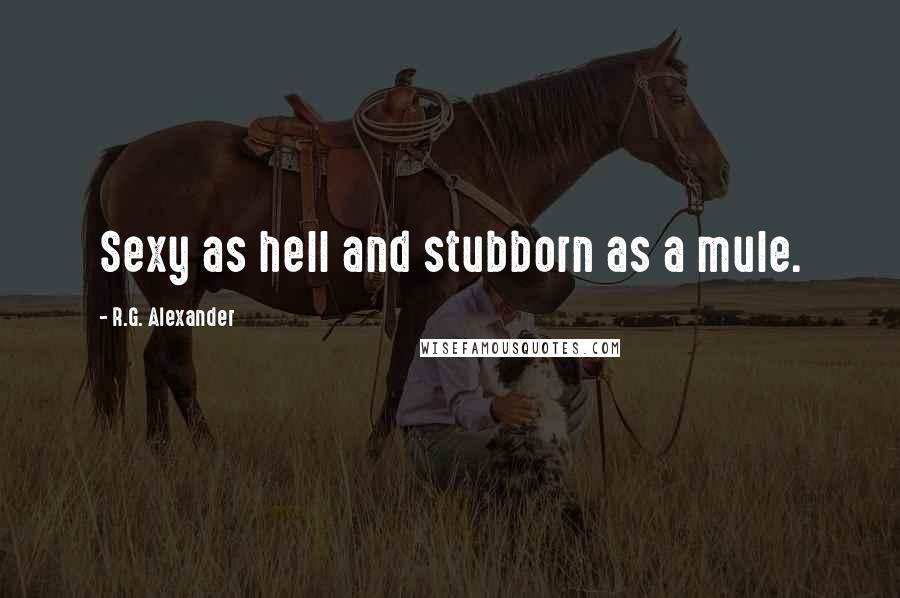 Sexy as hell and stubborn as a mule.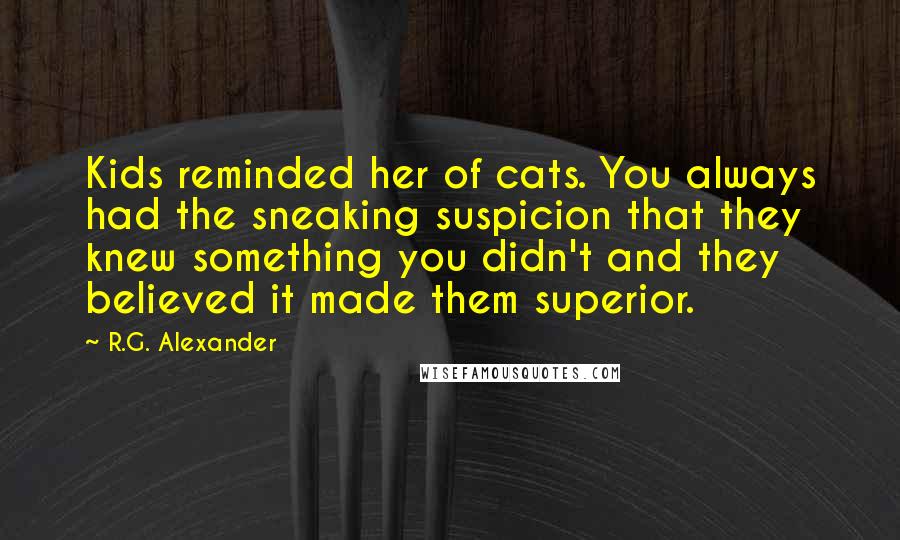 Kids reminded her of cats. You always had the sneaking suspicion that they knew something you didn't and they believed it made them superior.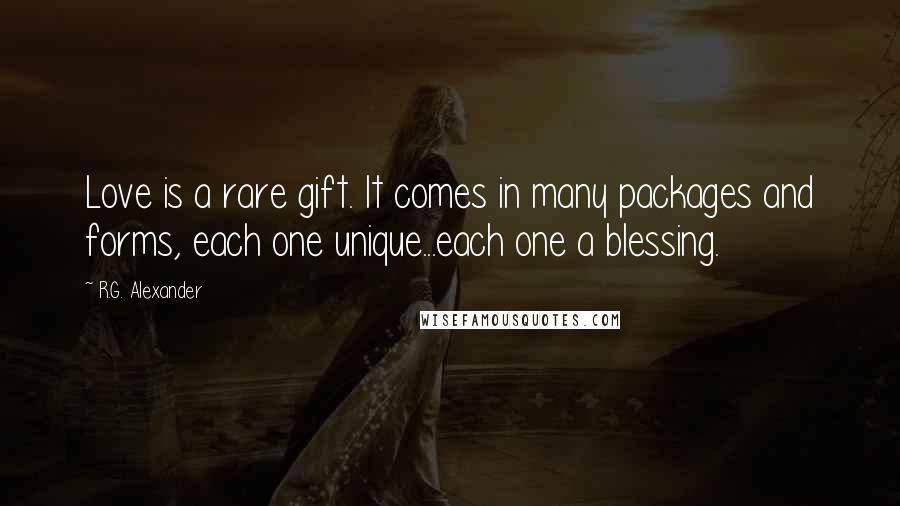 Love is a rare gift. It comes in many packages and forms, each one unique...each one a blessing.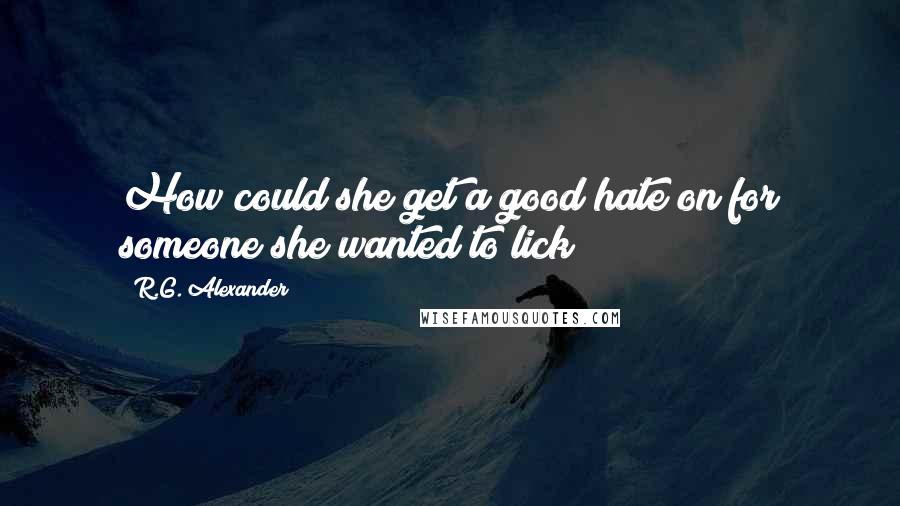 How could she get a good hate on for someone she wanted to lick?