Qwana M. BabyGirl Reynolds-Frasier Quotes
Top 25 wise famous quotes and sayings by Qwana M. BabyGirl Reynolds-Frasier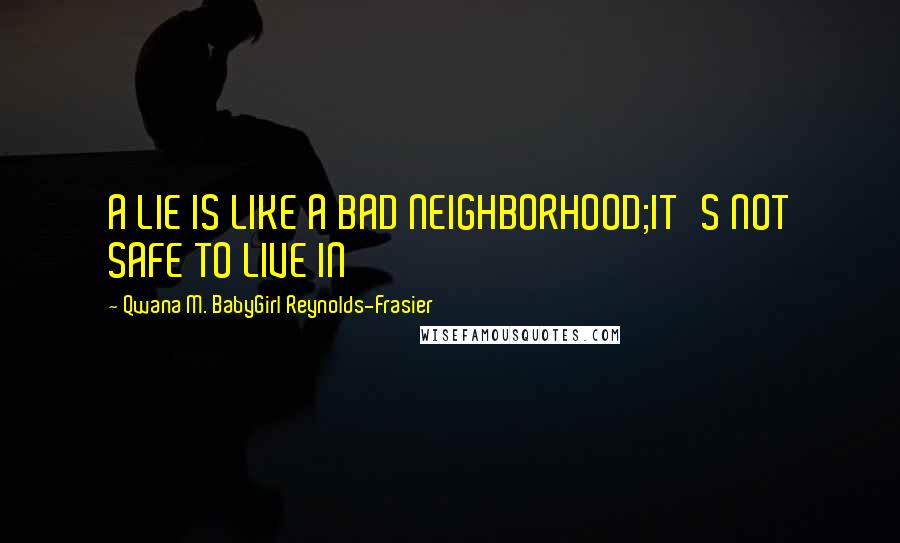 A LIE IS LIKE A BAD NEIGHBORHOOD;
IT'S NOT SAFE TO LIVE IN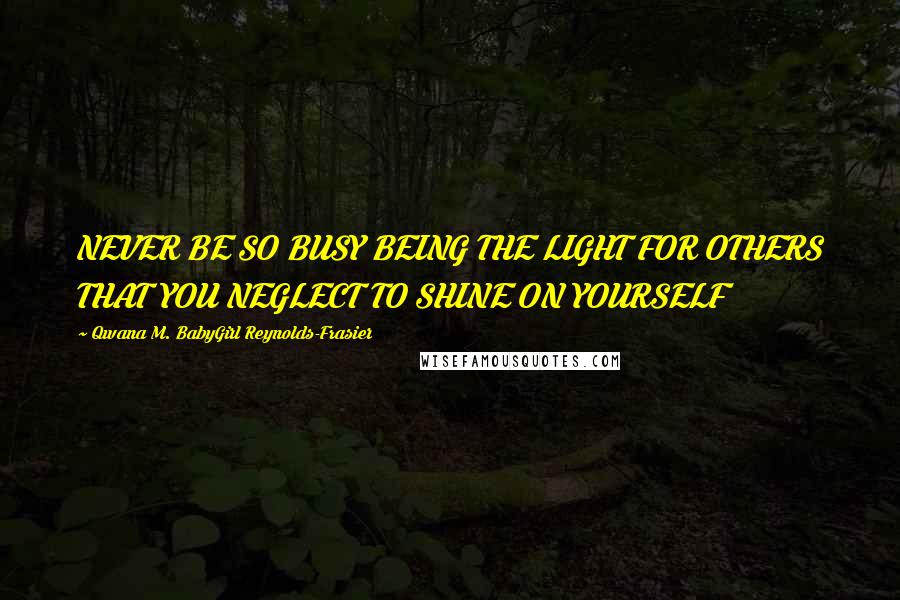 NEVER BE SO BUSY BEING THE LIGHT FOR OTHERS THAT YOU NEGLECT TO SHINE ON YOURSELF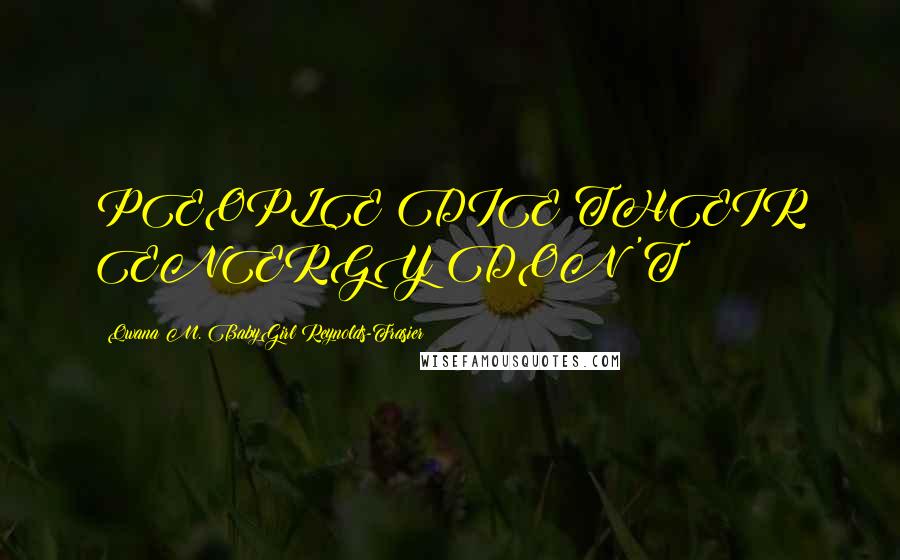 PEOPLE DIE
THEIR ENERGY DON'T!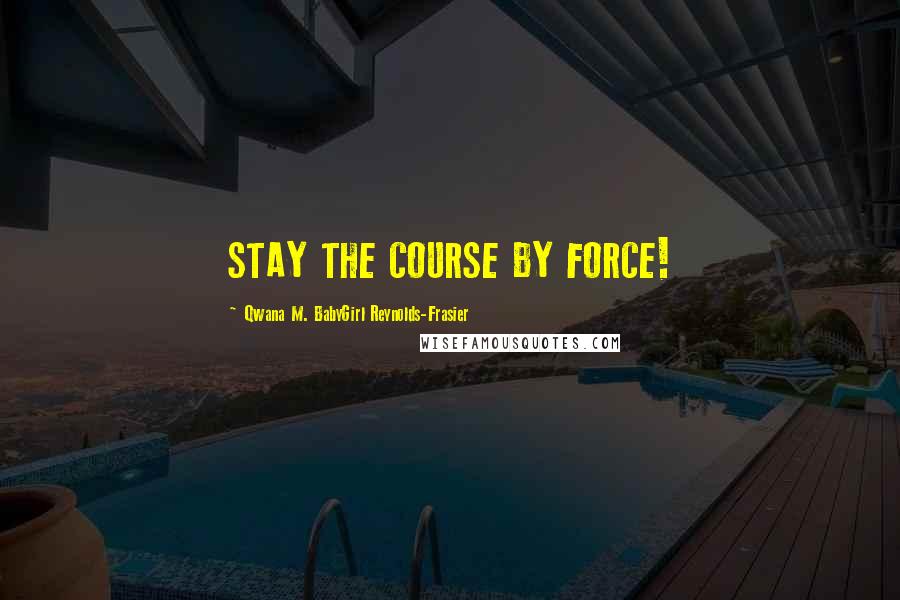 STAY THE COURSE BY FORCE!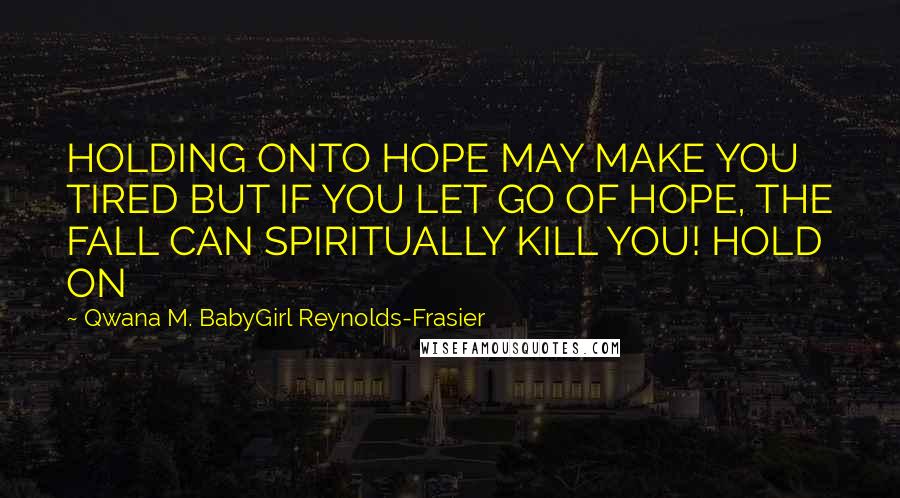 HOLDING ONTO HOPE
MAY MAKE YOU TIRED BUT IF YOU LET GO OF HOPE, THE FALL CAN SPIRITUALLY KILL YOU!
HOLD ON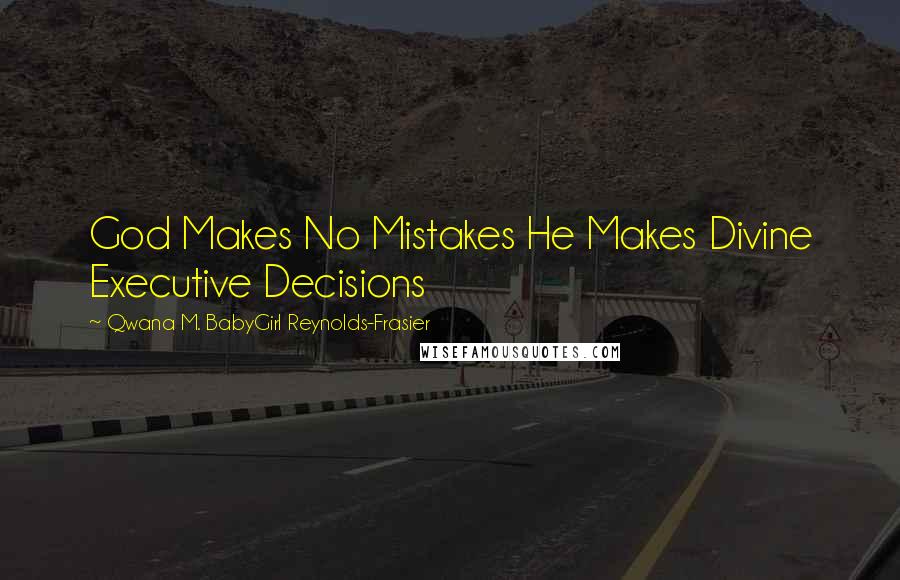 God Makes No Mistakes He Makes Divine Executive Decisions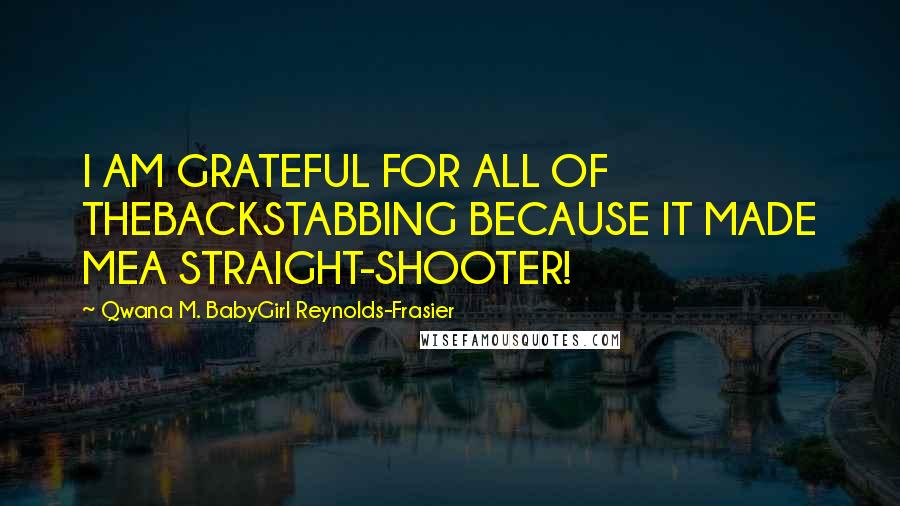 I AM GRATEFUL FOR ALL OF THE
BACKSTABBING
BECAUSE IT MADE ME
A STRAIGHT-SHOOTER!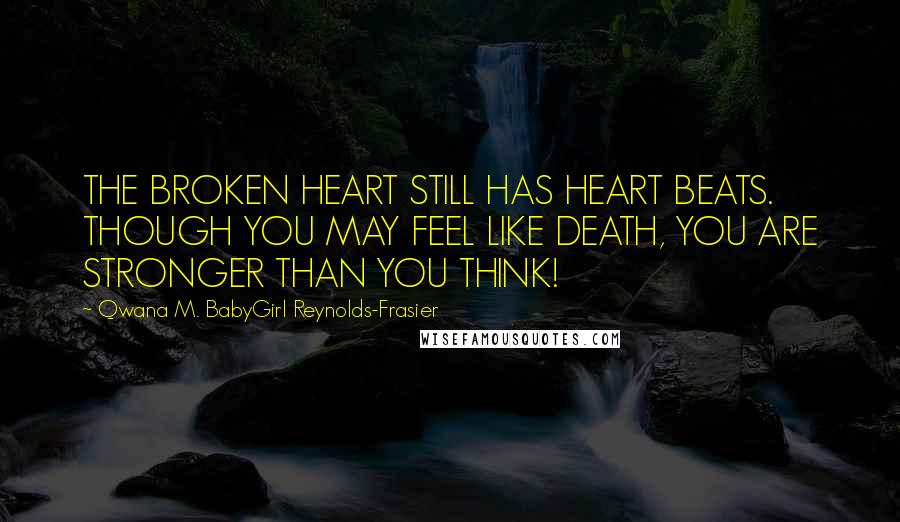 THE BROKEN HEART STILL HAS HEART BEATS. THOUGH YOU MAY FEEL LIKE DEATH, YOU ARE STRONGER THAN YOU THINK!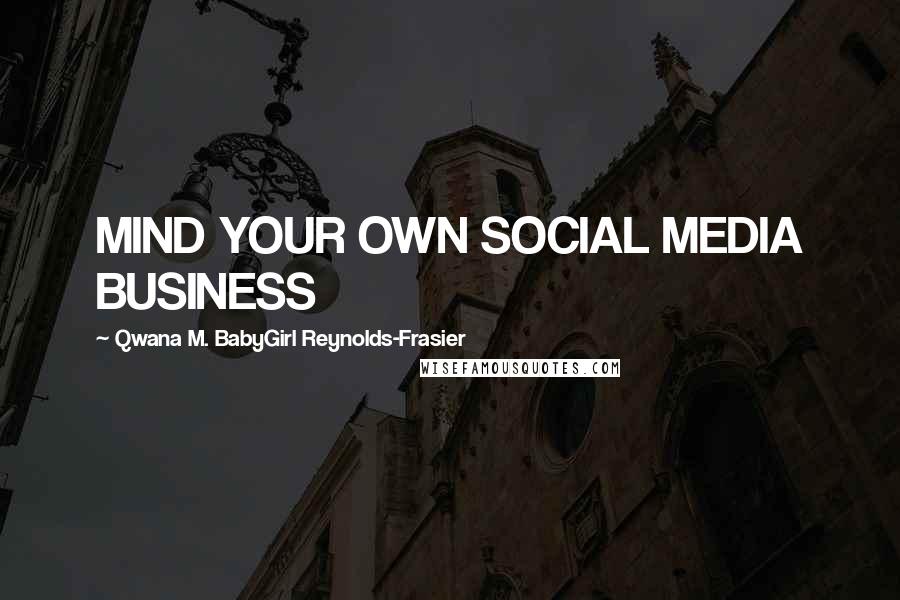 MIND YOUR OWN SOCIAL MEDIA BUSINESS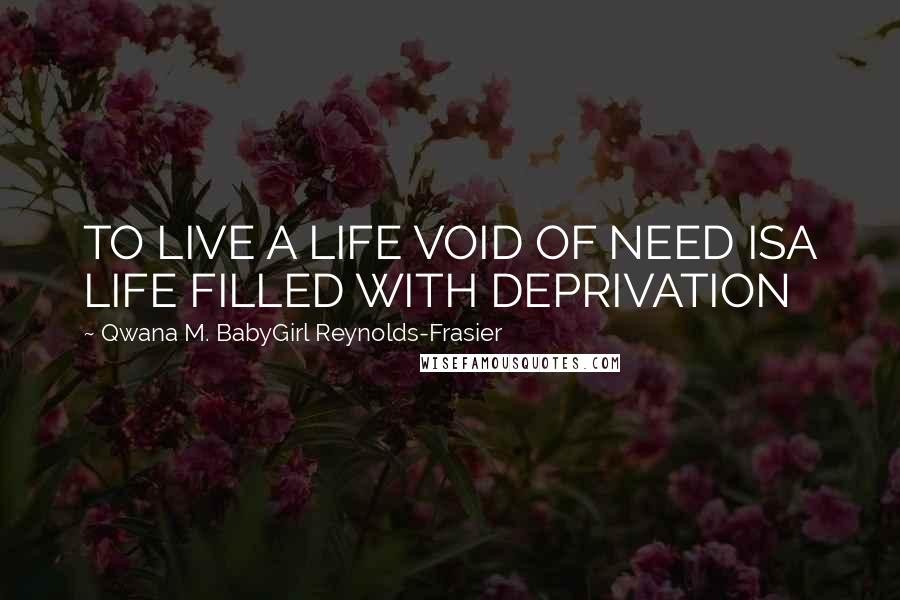 TO LIVE A LIFE VOID OF NEED IS
A LIFE FILLED WITH DEPRIVATION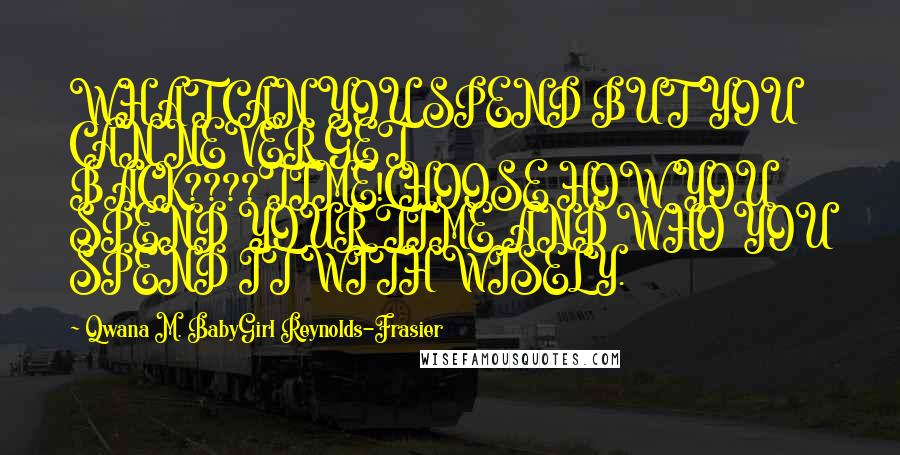 WHAT CAN YOU SPEND BUT YOU CAN NEVER GET BACK????
TIME!
CHOOSE HOW YOU SPEND YOUR TIME AND WHO YOU SPEND IT WITH WISELY.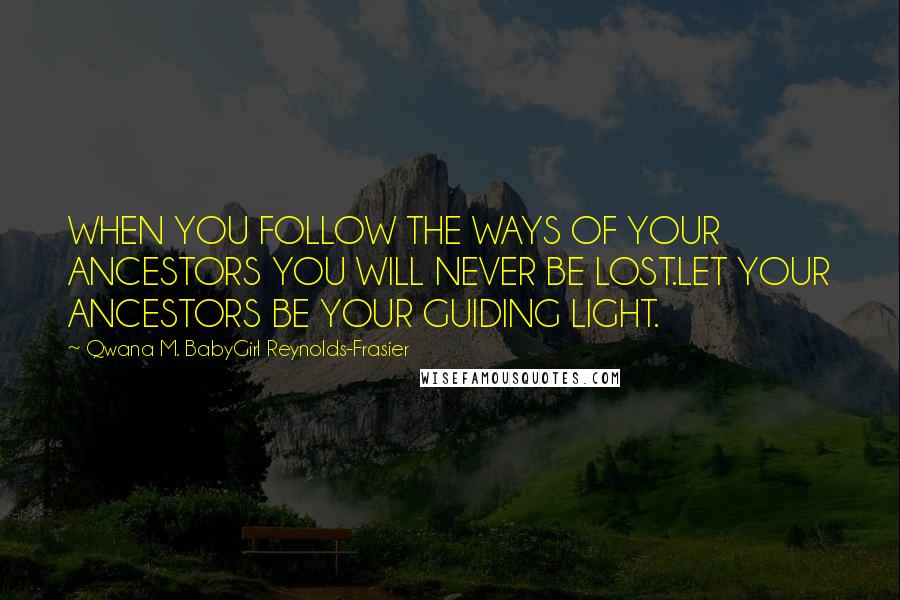 WHEN YOU FOLLOW THE WAYS OF YOUR ANCESTORS YOU WILL NEVER BE LOST.
LET YOUR ANCESTORS BE YOUR GUIDING LIGHT.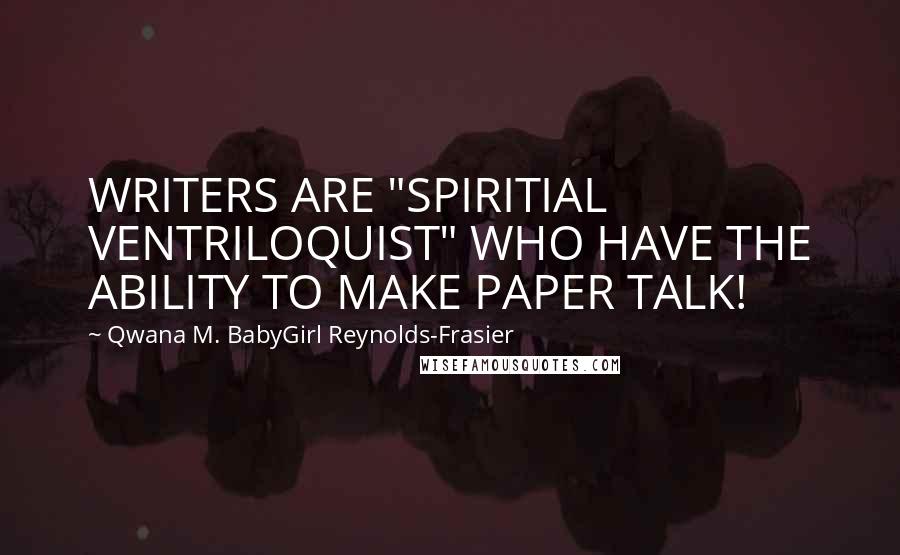 WRITERS ARE "SPIRITIAL VENTRILOQUIST" WHO HAVE THE ABILITY TO MAKE PAPER TALK!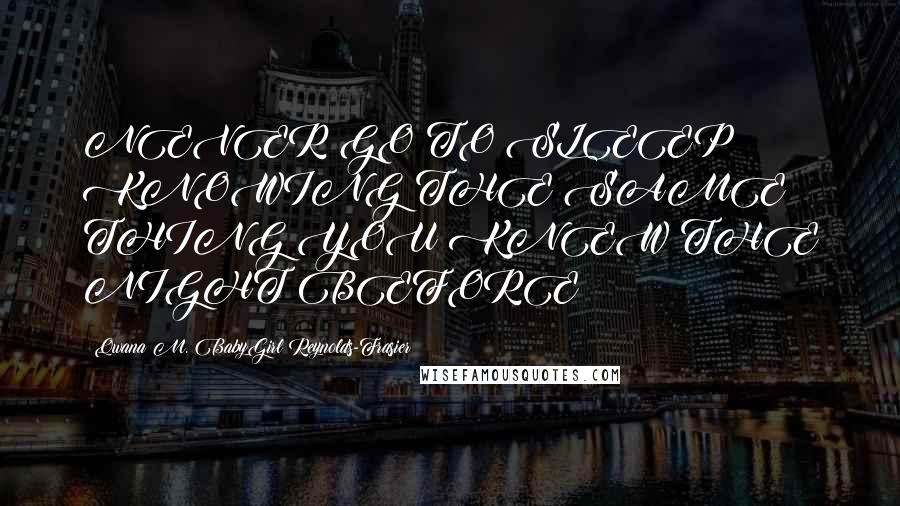 NEVER GO TO SLEEP KNOWING THE SAME THING YOU KNEW THE NIGHT BEFORE!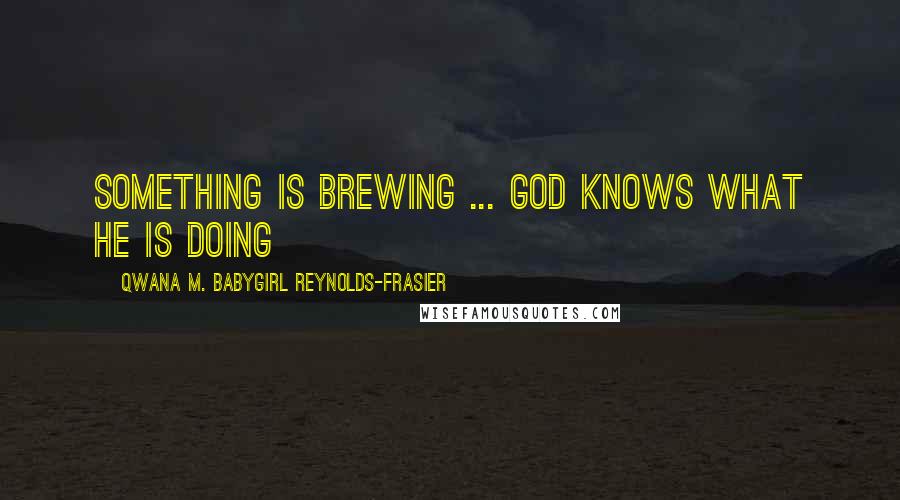 Something Is Brewing ... God Knows What He Is Doing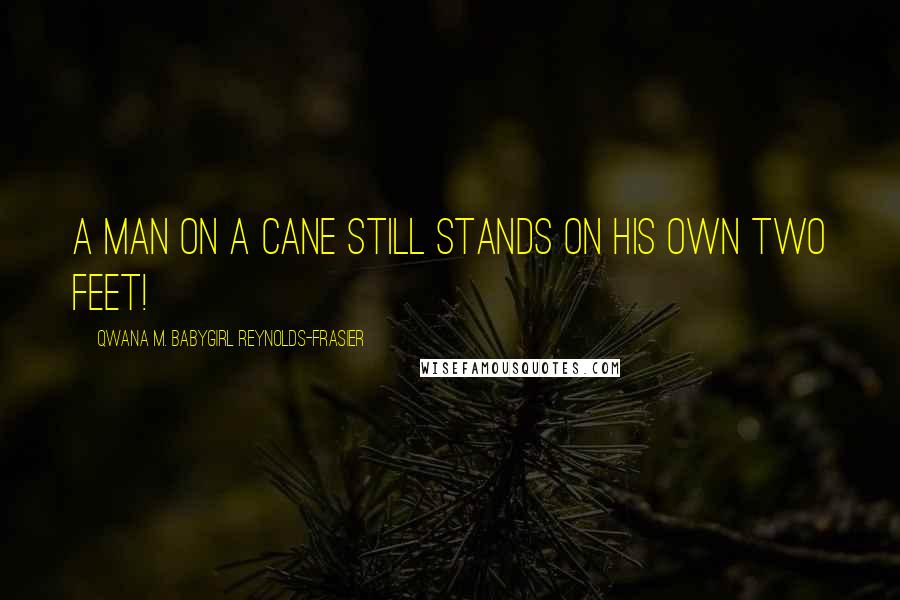 A MAN ON A CANE STILL STANDS ON HIS OWN TWO FEET!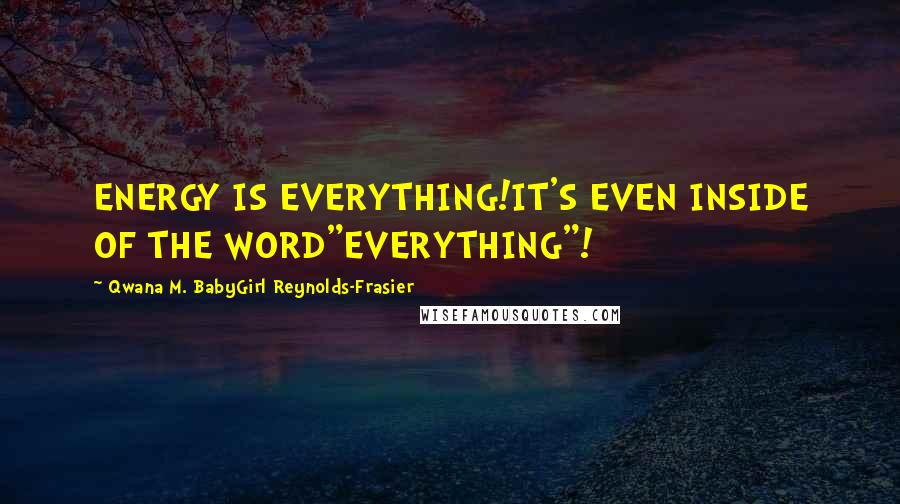 ENERGY IS EVERYTHING!
IT'S EVEN INSIDE OF THE WORD
"EVERYTHING"!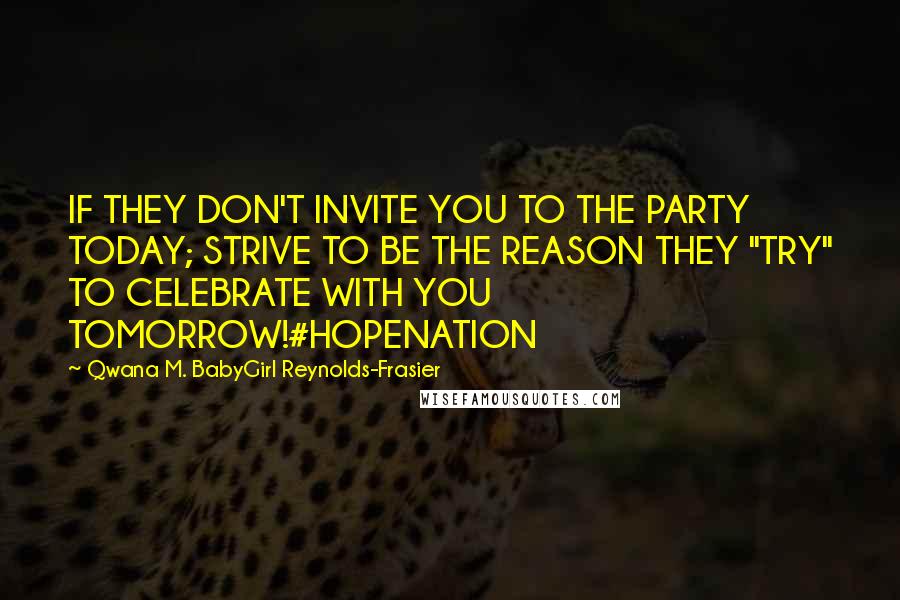 IF THEY DON'T INVITE YOU TO THE PARTY TODAY; STRIVE TO BE THE REASON THEY "TRY" TO CELEBRATE WITH YOU TOMORROW!
#HOPENATION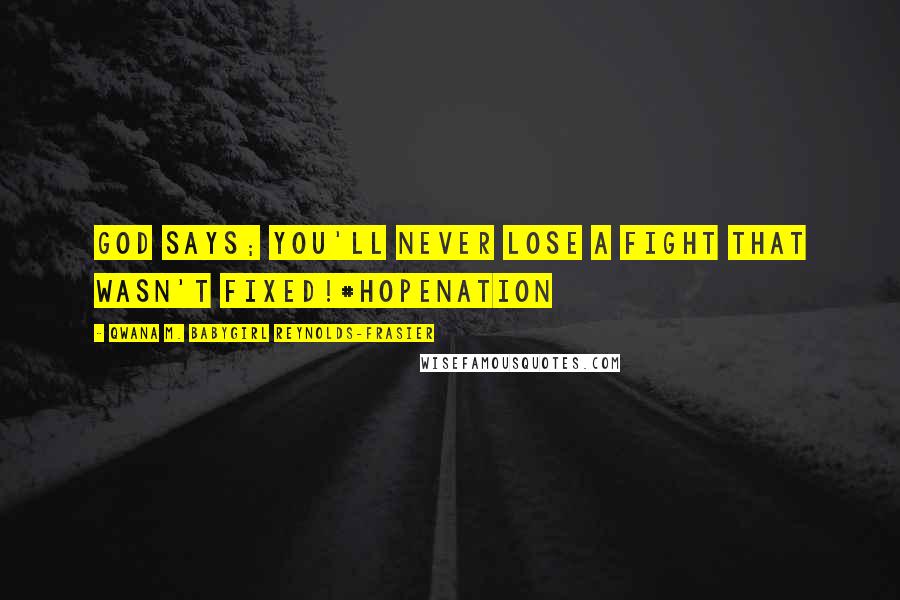 GOD SAYS; YOU'LL NEVER LOSE A FIGHT THAT WASN'T FIXED!
#HOPENATION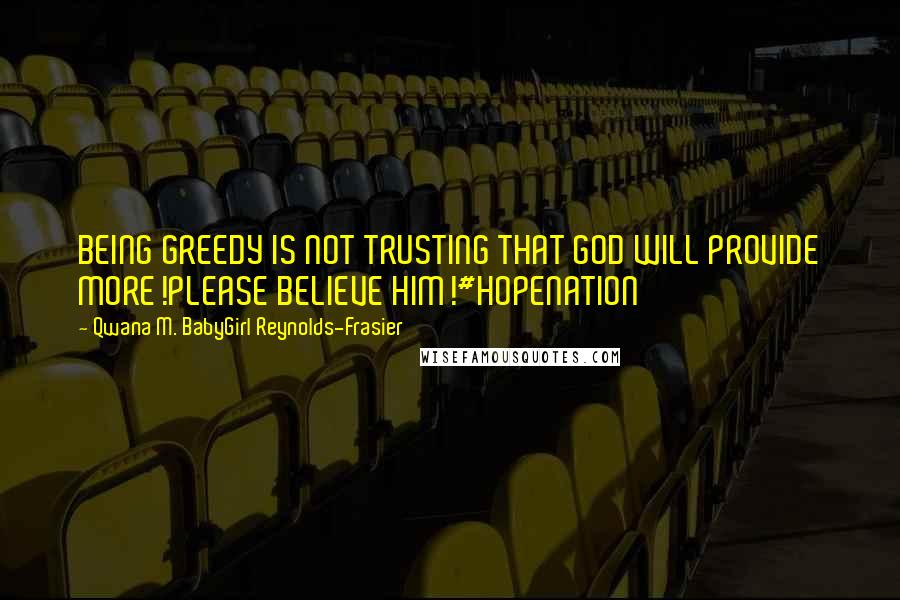 BEING GREEDY IS NOT TRUSTING THAT GOD WILL PROVIDE MORE!
PLEASE BELIEVE HIM!
#HOPENATION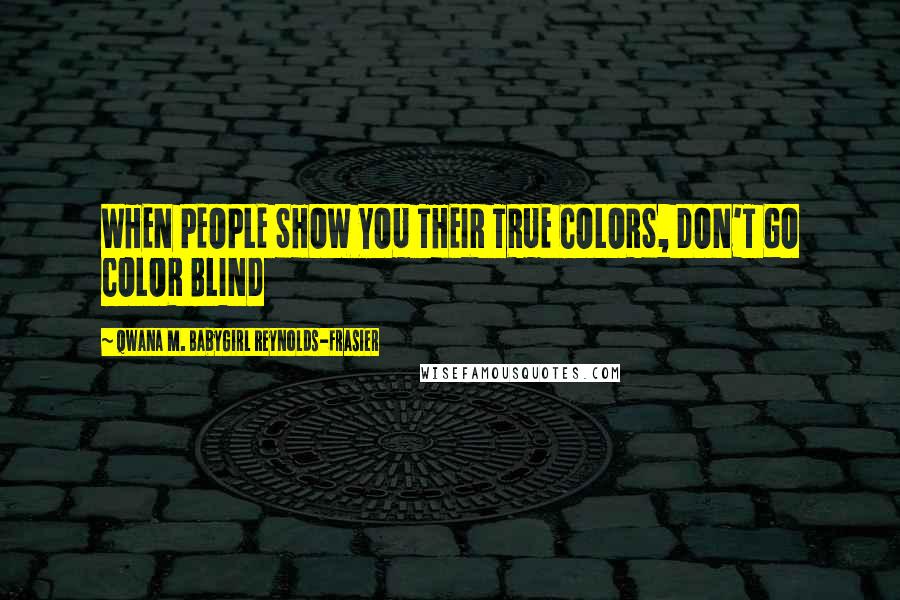 WHEN PEOPLE SHOW YOU THEIR TRUE COLORS,
DON'T GO COLOR BLIND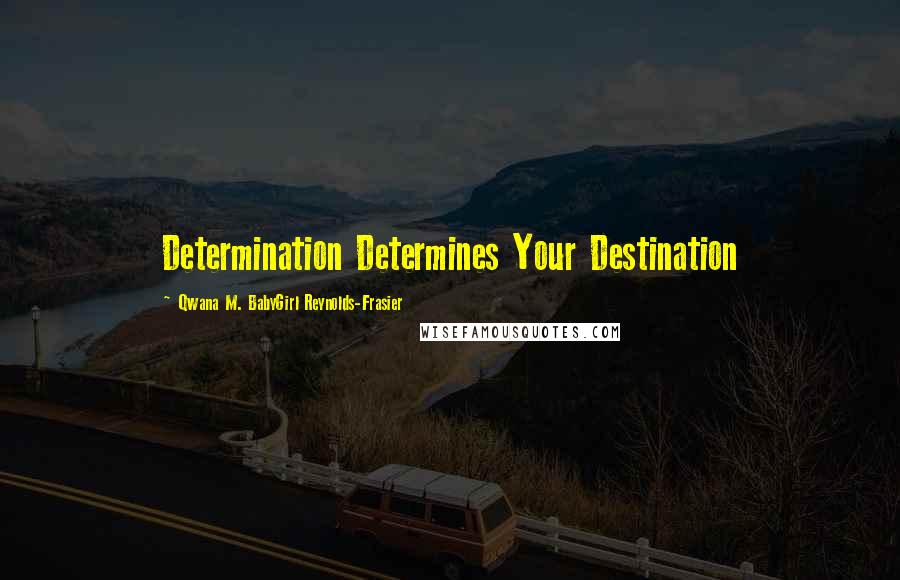 Determination Determines Your Destination