Youth Of Today Quotes
Collection of top 34 famous quotes about Youth Of Today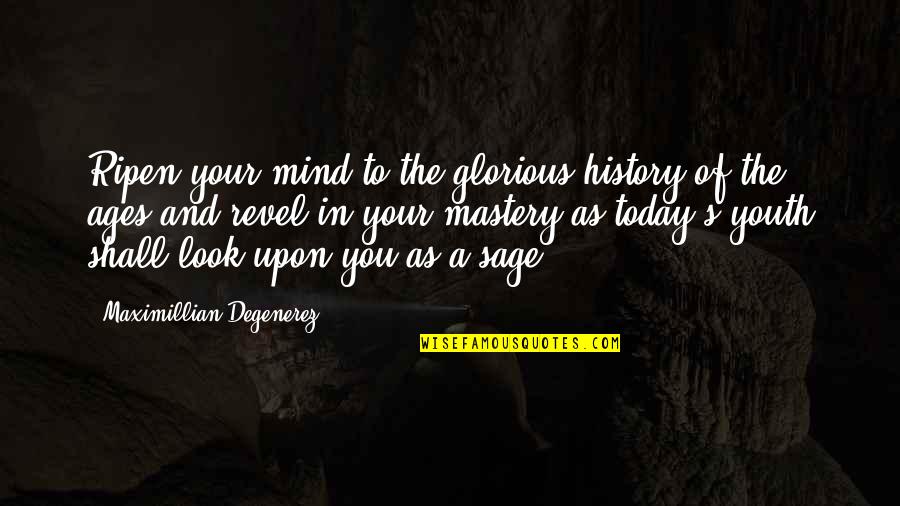 Ripen your mind to the glorious history of the ages and revel in your mastery as today's youth shall look upon you as a sage.
—
Maximillian Degenerez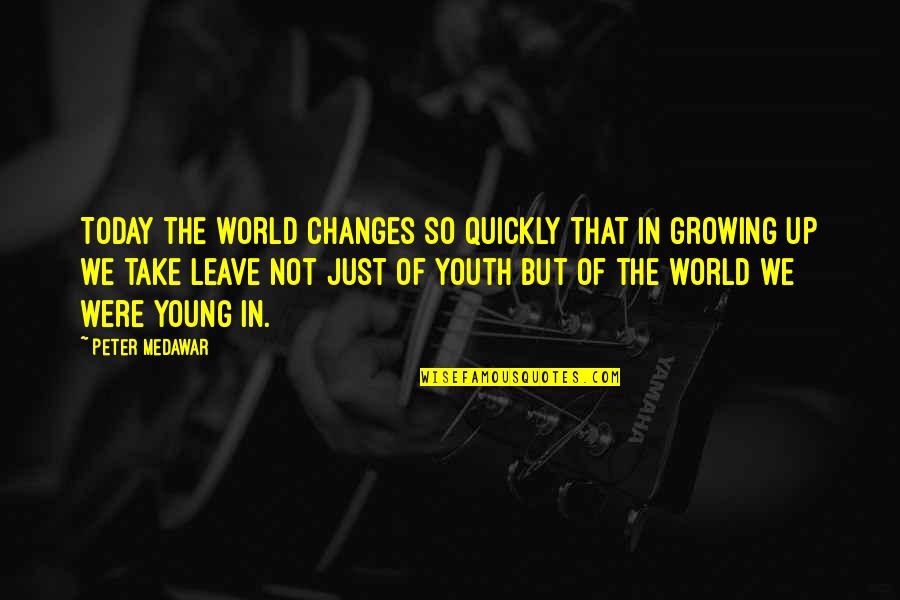 Today the world changes so quickly that in growing up we take leave not just of youth but of the world we were young in.
—
Peter Medawar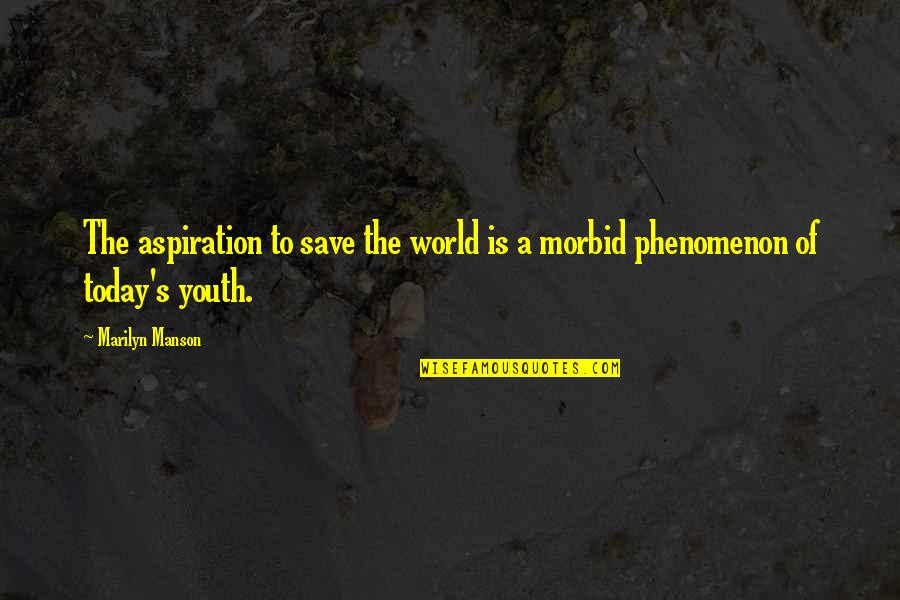 The aspiration to save the world is a morbid phenomenon of today's youth.
—
Marilyn Manson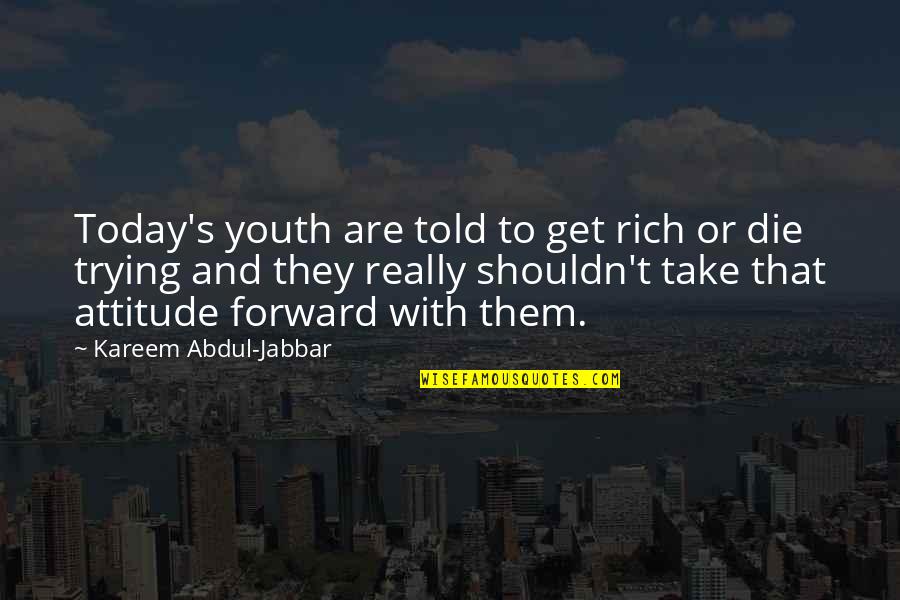 Today's youth are told to get rich or die trying and they really shouldn't take that attitude forward with them.
—
Kareem Abdul-Jabbar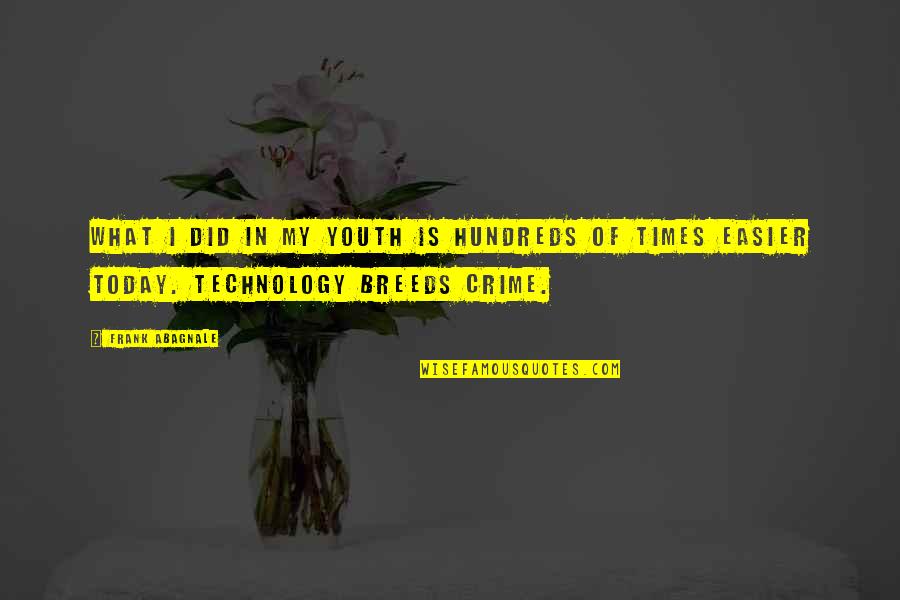 What I did in my youth is hundreds of times easier today. Technology breeds crime.
—
Frank Abagnale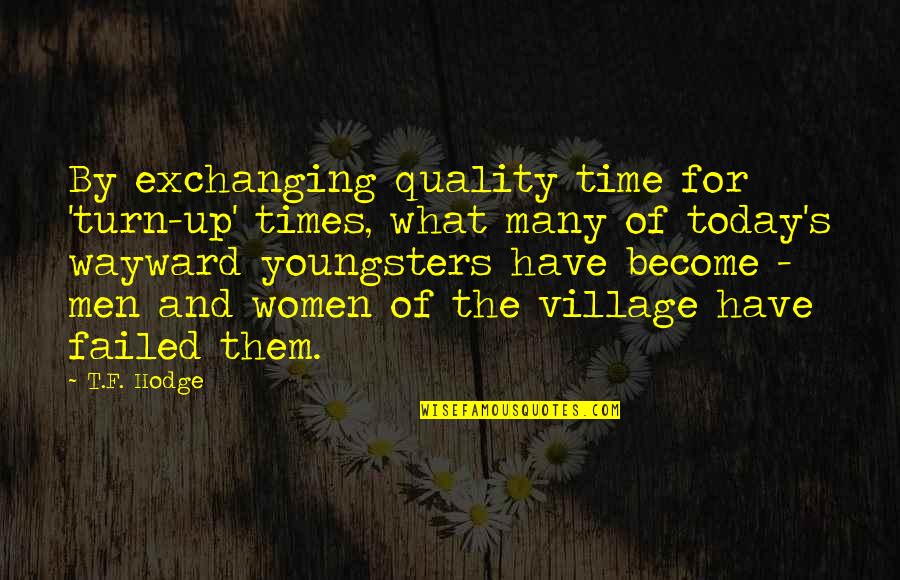 By exchanging quality time for 'turn-up' times, what many of today's wayward youngsters have become - men and women of the village have failed them.
—
T.F. Hodge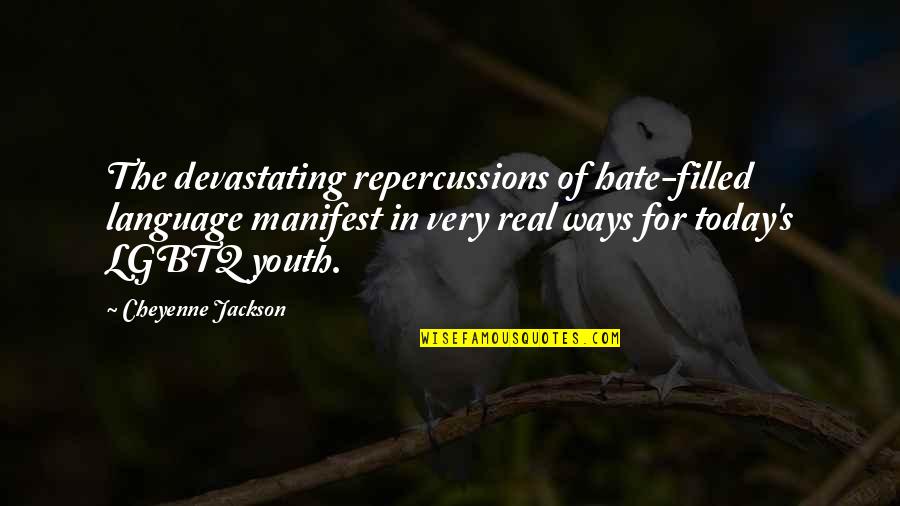 The devastating repercussions of hate-filled language manifest in very real ways for today's LGBTQ youth.
—
Cheyenne Jackson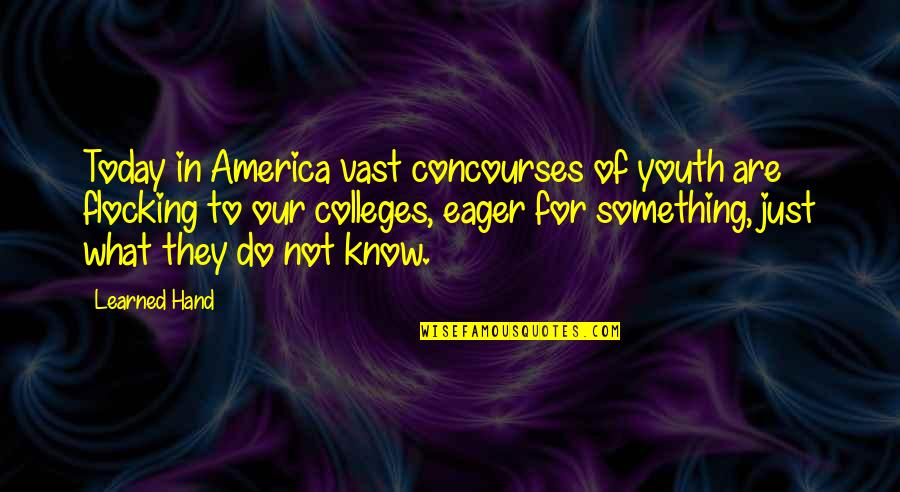 Today in America vast concourses of youth are flocking to our colleges, eager for something, just what they do not know. —
Learned Hand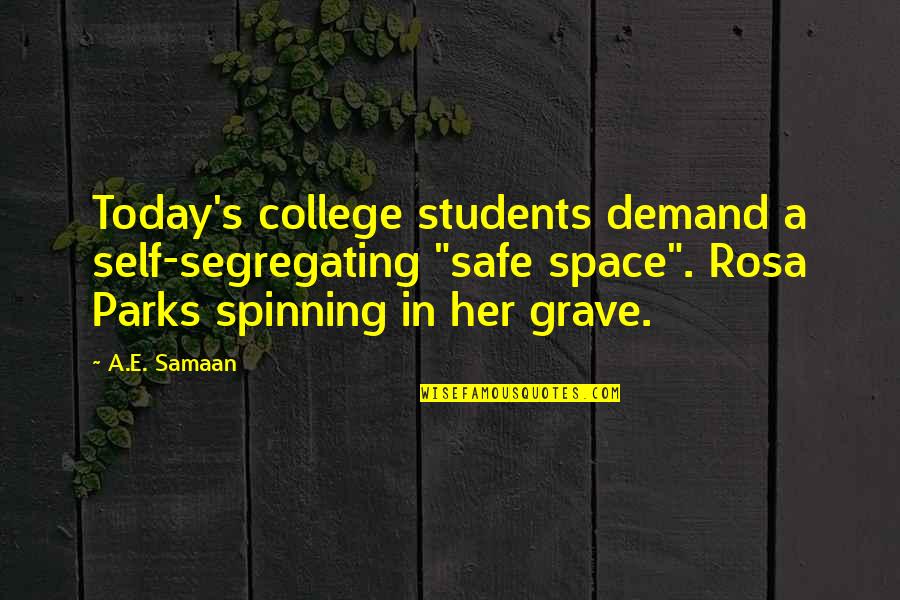 Today's college students demand a self-segregating "safe space". Rosa Parks spinning in her grave. —
A.E. Samaan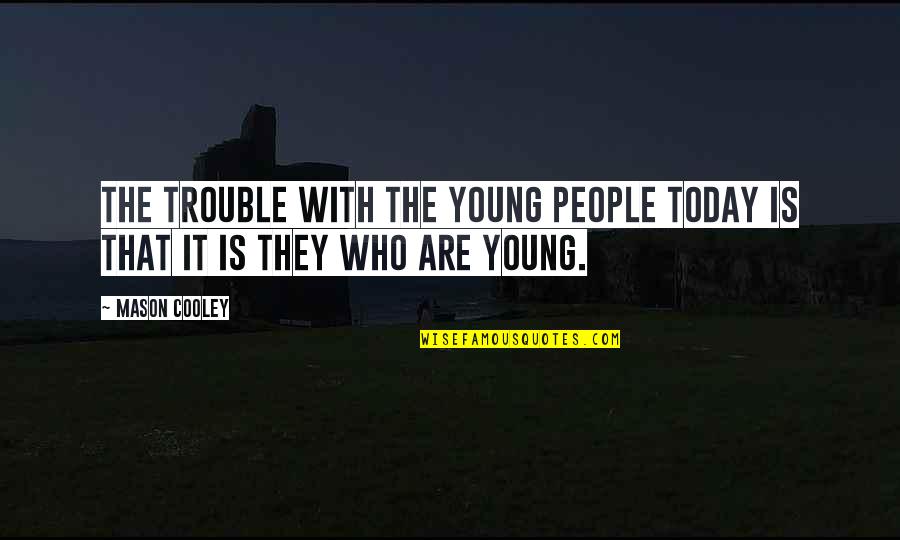 The trouble with the young people today is that it is they who are young. —
Mason Cooley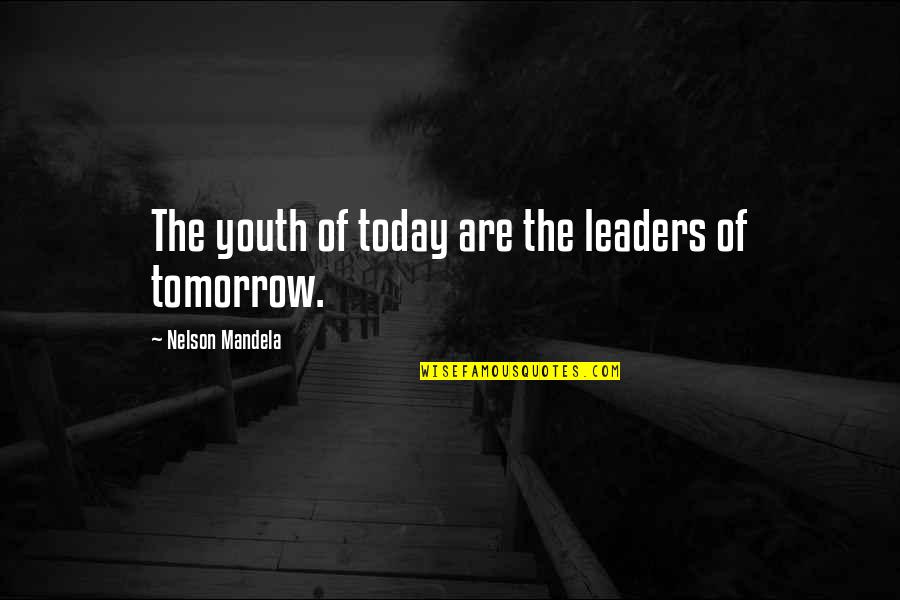 The
youth of today
are the leaders of tomorrow. —
Nelson Mandela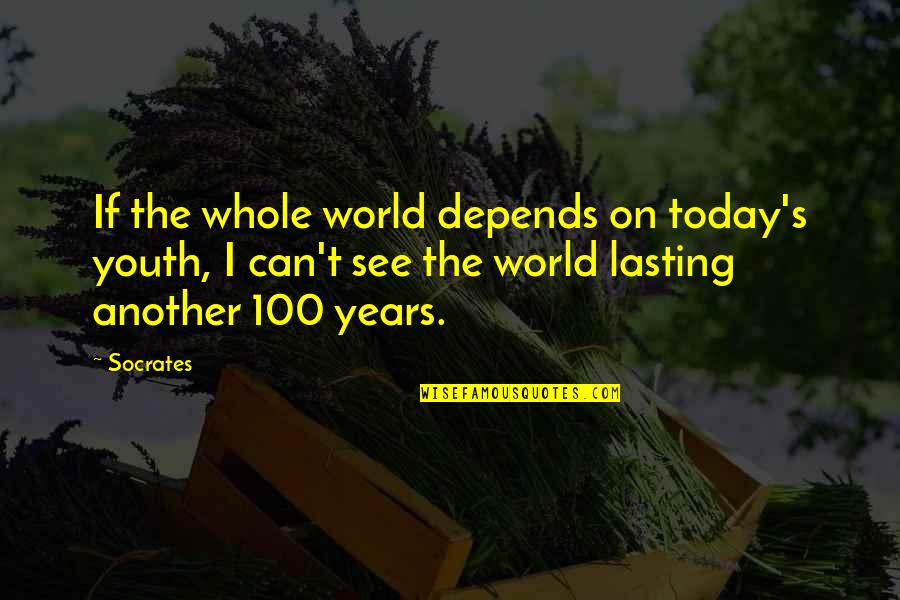 If the whole world depends on today's youth, I can't see the world lasting another 100 years. —
Socrates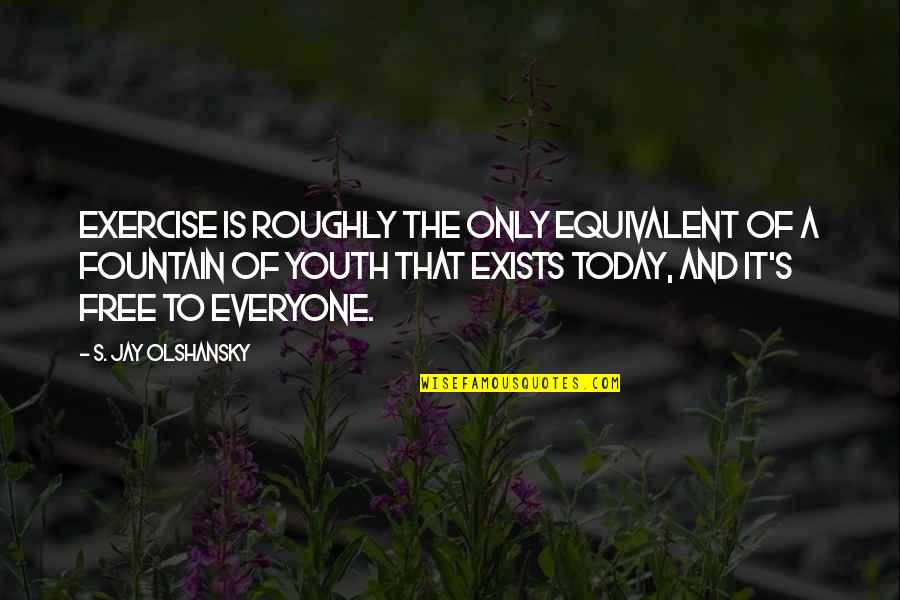 Exercise is roughly the only equivalent of a fountain of youth that exists today, and it's free to everyone. —
S. Jay Olshansky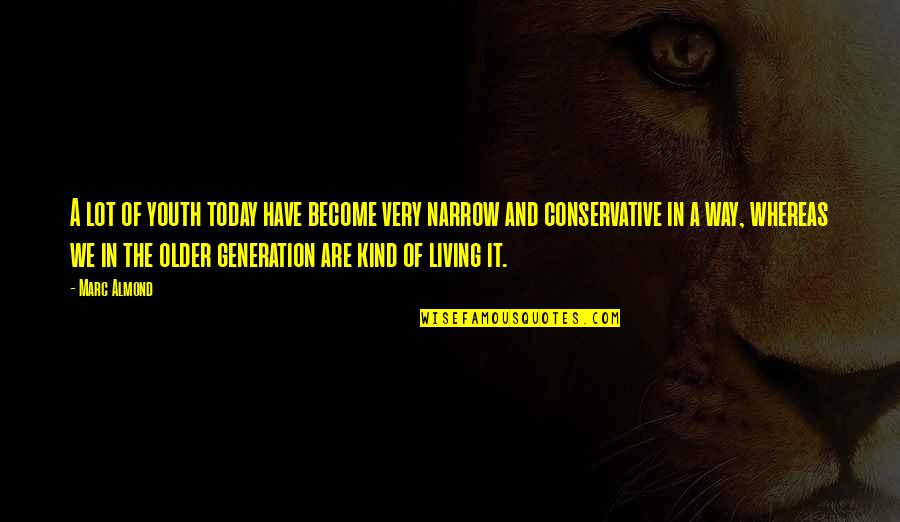 A lot of youth today have become very narrow and conservative in a way, whereas we in the older generation are kind of living it. —
Marc Almond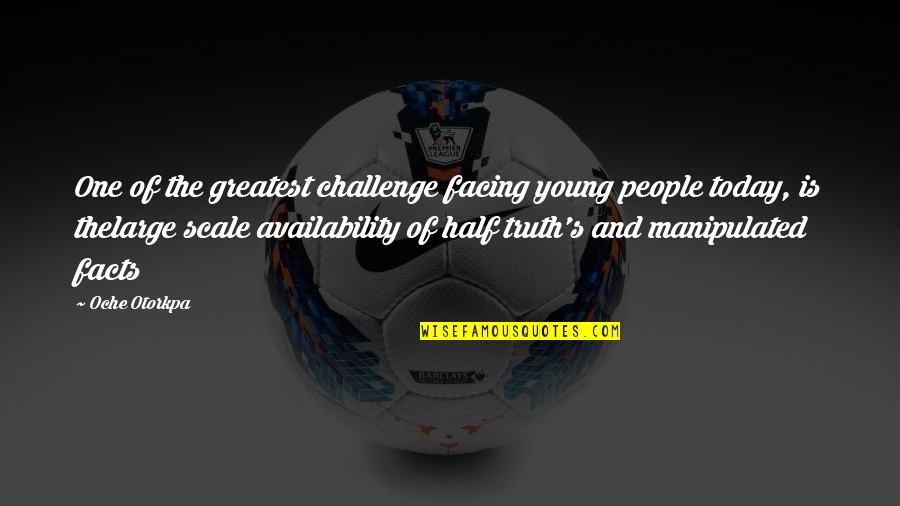 One of the greatest challenge facing young people today, is the
large scale availability of half truth's and manipulated facts —
Oche Otorkpa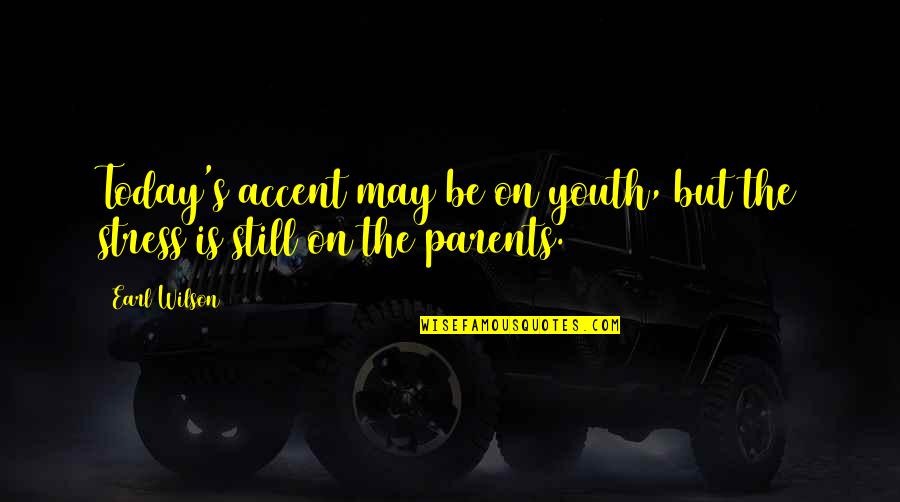 Today's accent may be on youth, but the stress is still on the parents. —
Earl Wilson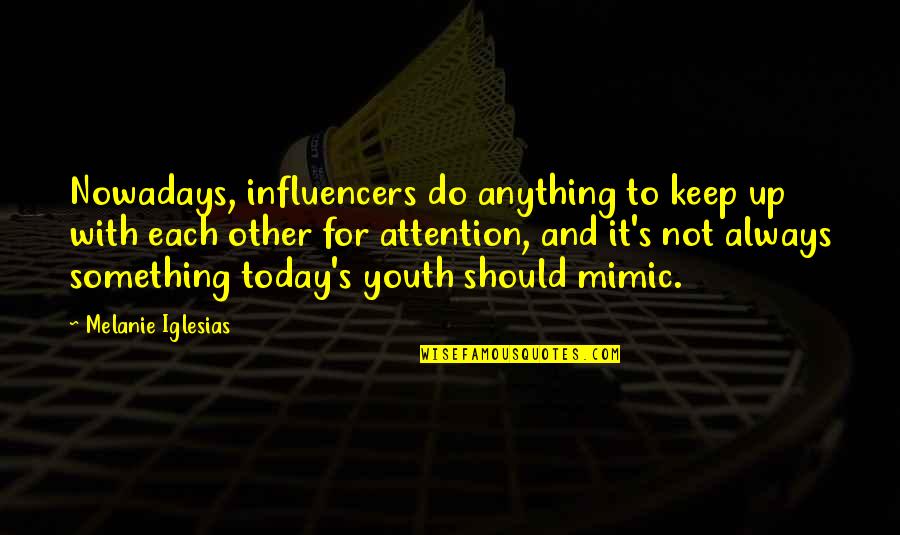 Nowadays, influencers do anything to keep up with each other for attention, and it's not always something today's youth should mimic. —
Melanie Iglesias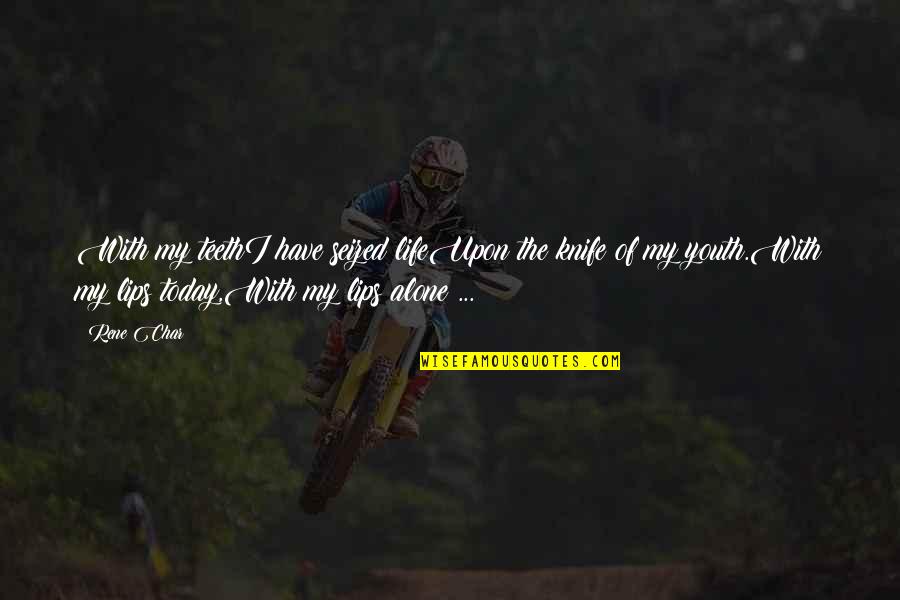 With my teeth
I have seized life
Upon the knife of my youth.
With my lips today,
With my lips alone ... —
Rene Char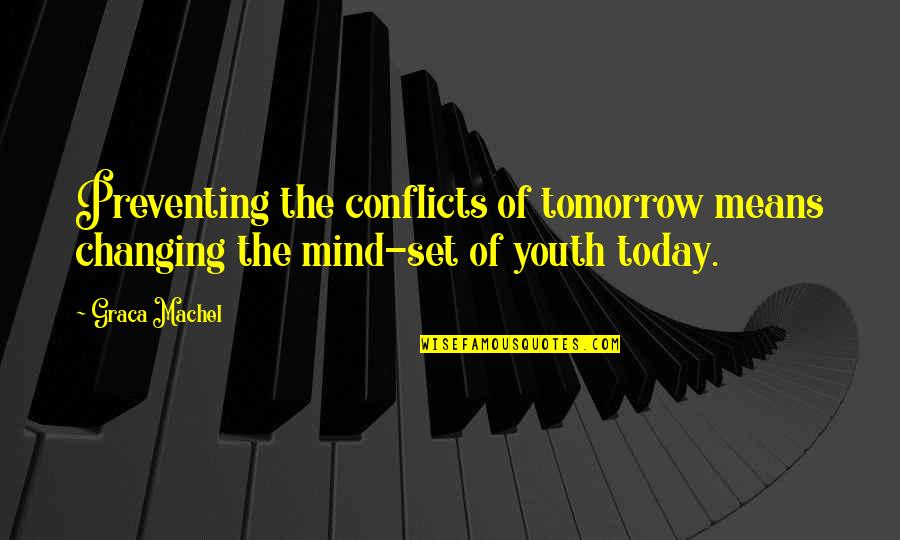 Preventing the conflicts of tomorrow means changing the mind-set of youth today. —
Graca Machel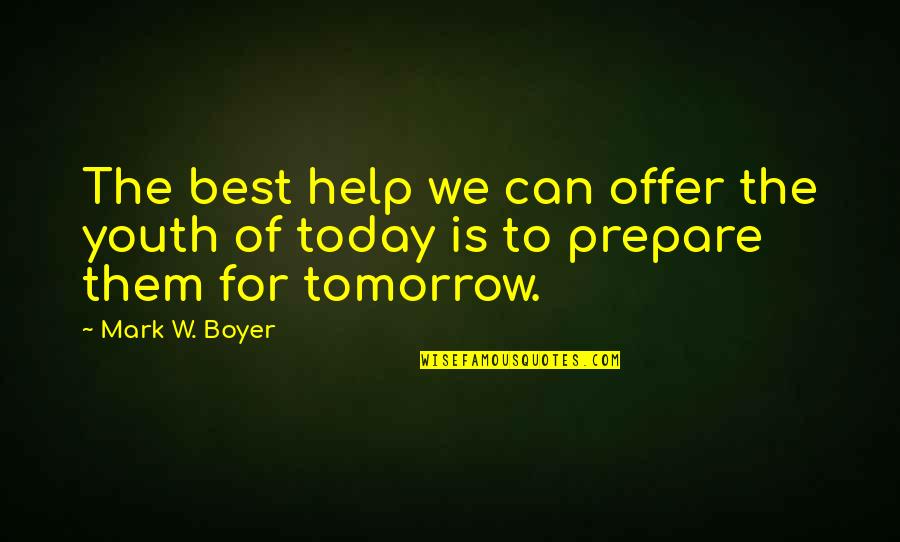 The best help we can offer the
youth of today
is to prepare them for tomorrow. —
Mark W. Boyer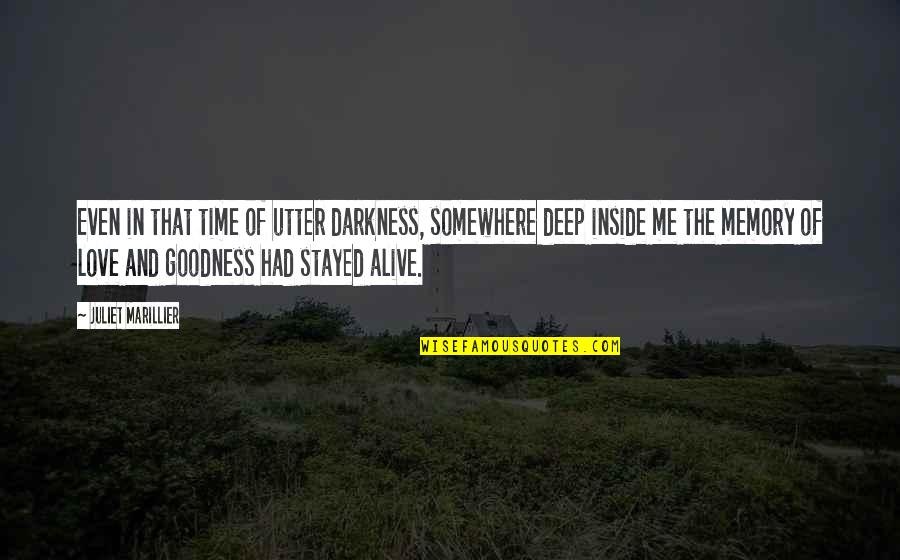 Even in that time of utter darkness, somewhere deep inside me the memory of love and goodness had stayed alive. —
Juliet Marillier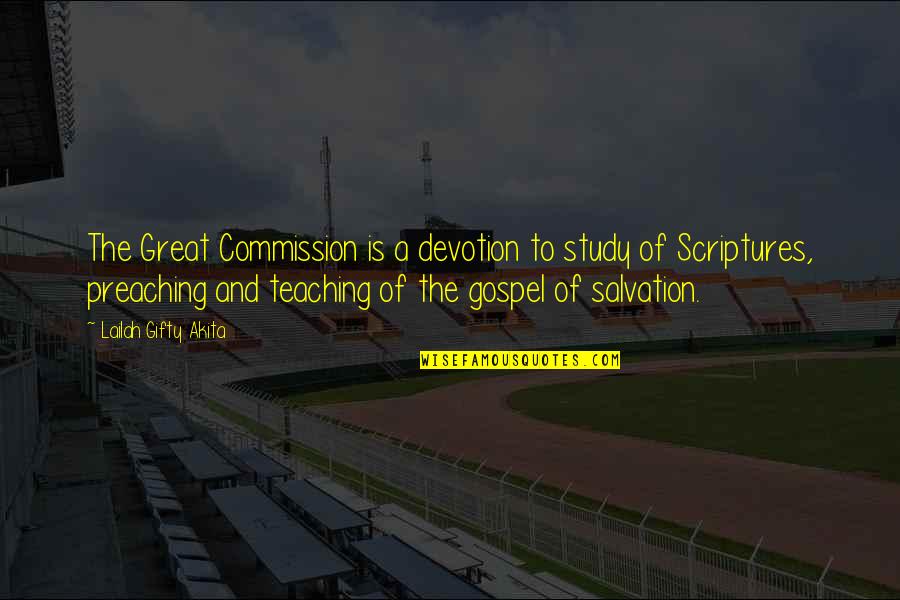 The Great Commission is a devotion to study of Scriptures, preaching and teaching of the gospel of salvation. —
Lailah Gifty Akita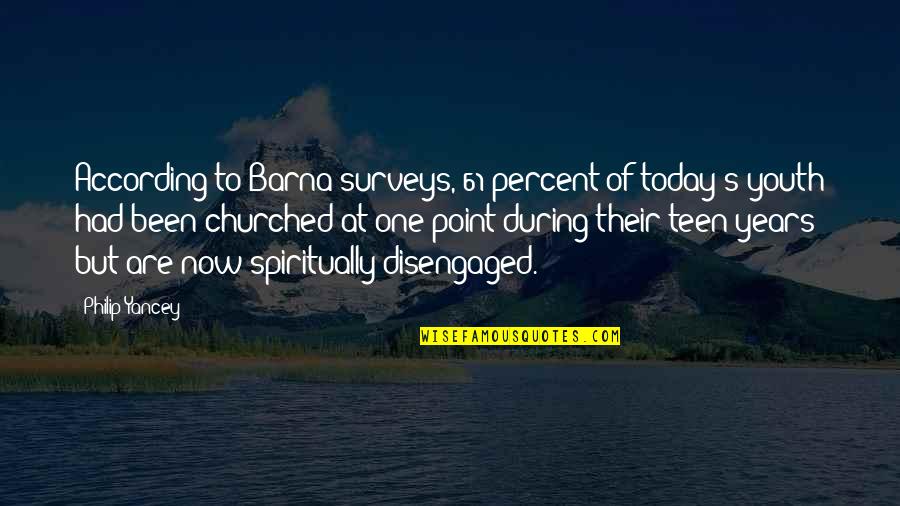 According to Barna surveys, 61 percent of today's youth had been churched at one point during their teen years but are now spiritually disengaged. —
Philip Yancey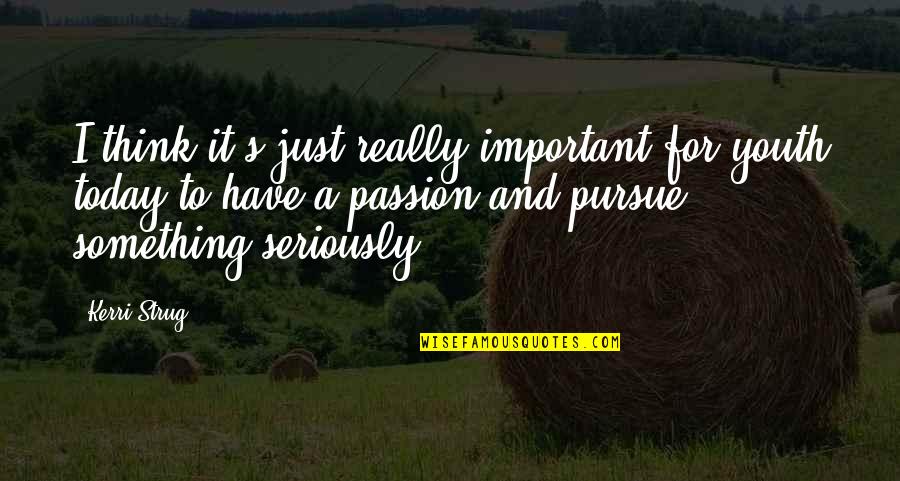 I think it's just really important for youth today to have a passion and pursue something seriously. —
Kerri Strug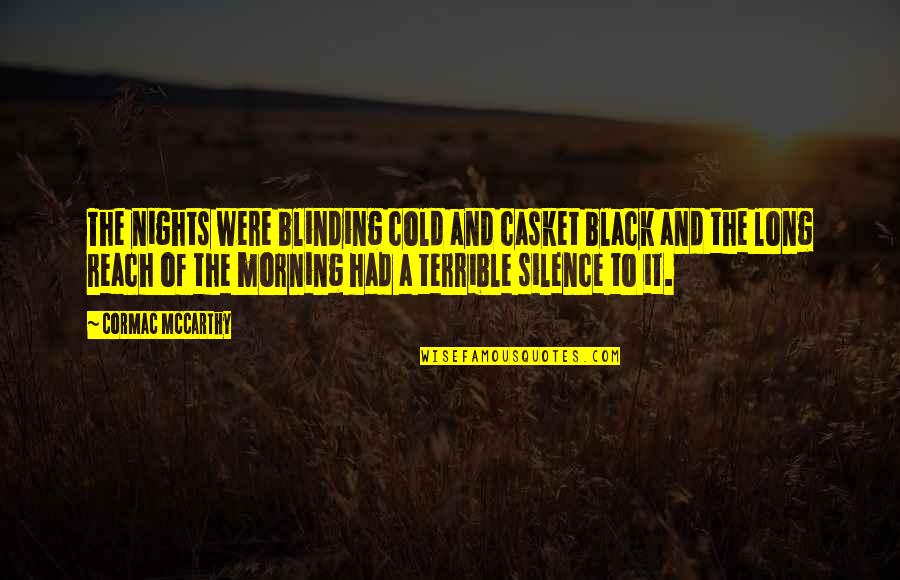 The nights were blinding cold and casket black and the long reach of the morning had a terrible silence to it. —
Cormac McCarthy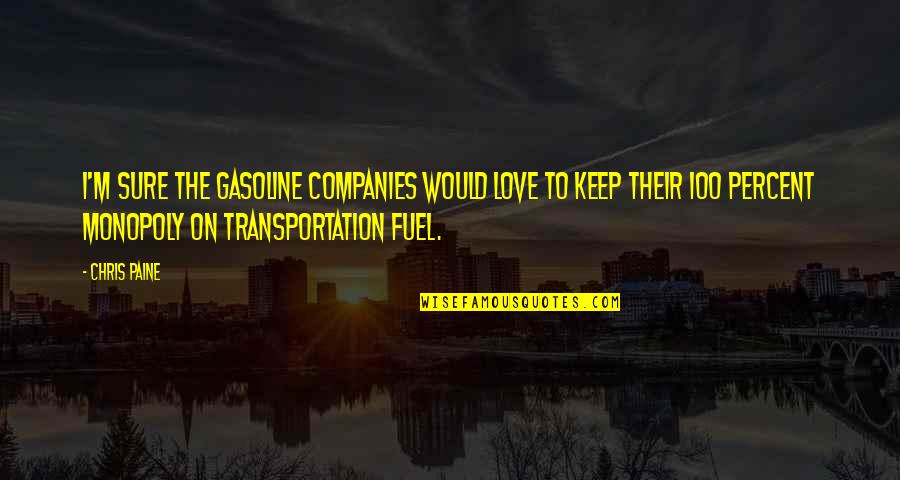 I'm sure the gasoline companies would love to keep their 100 percent monopoly on transportation fuel. —
Chris Paine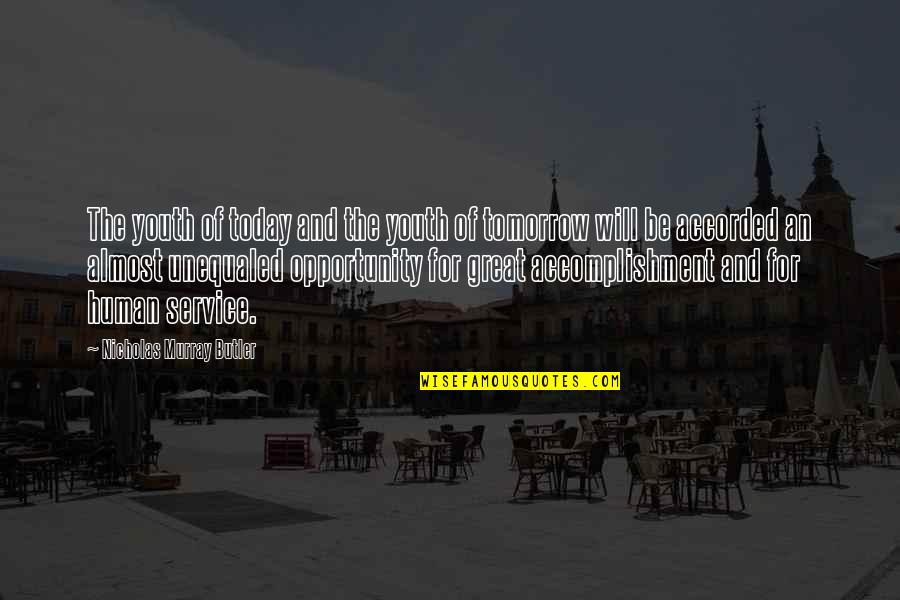 The
youth of today
and the youth of tomorrow will be accorded an almost unequaled opportunity for great accomplishment and for human service. —
Nicholas Murray Butler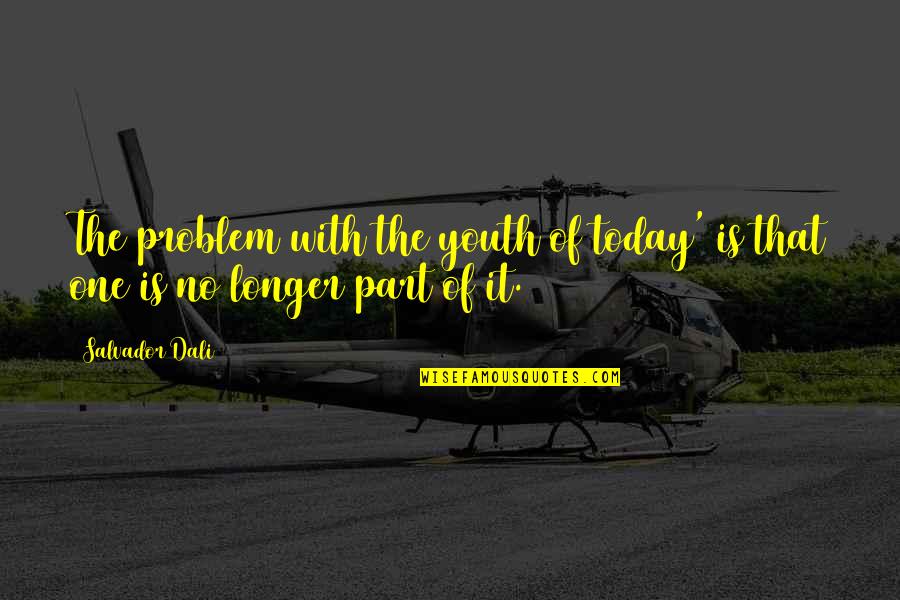 The problem with the
youth of today
' is that one is no longer part of it. —
Salvador Dali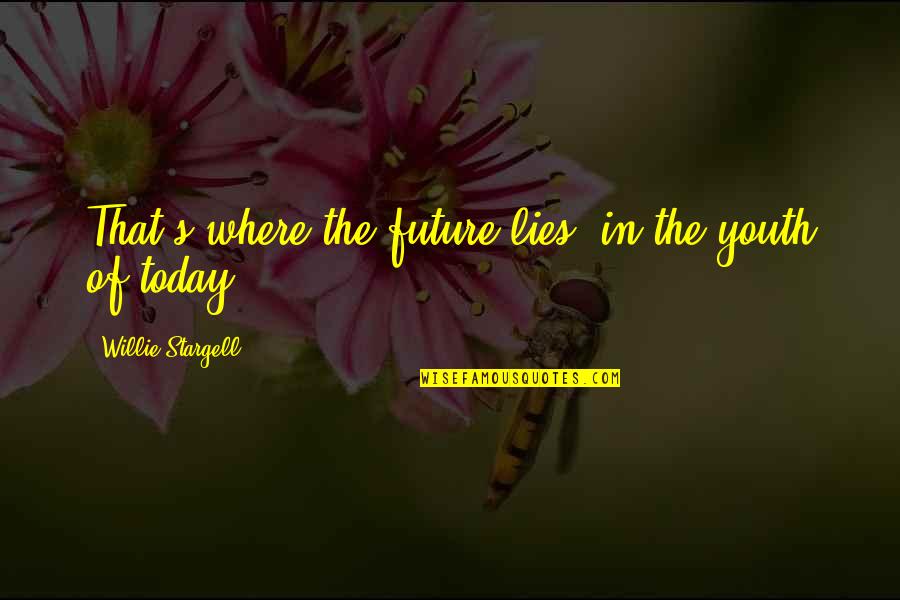 That's where the future lies, in the
youth of today
. —
Willie Stargell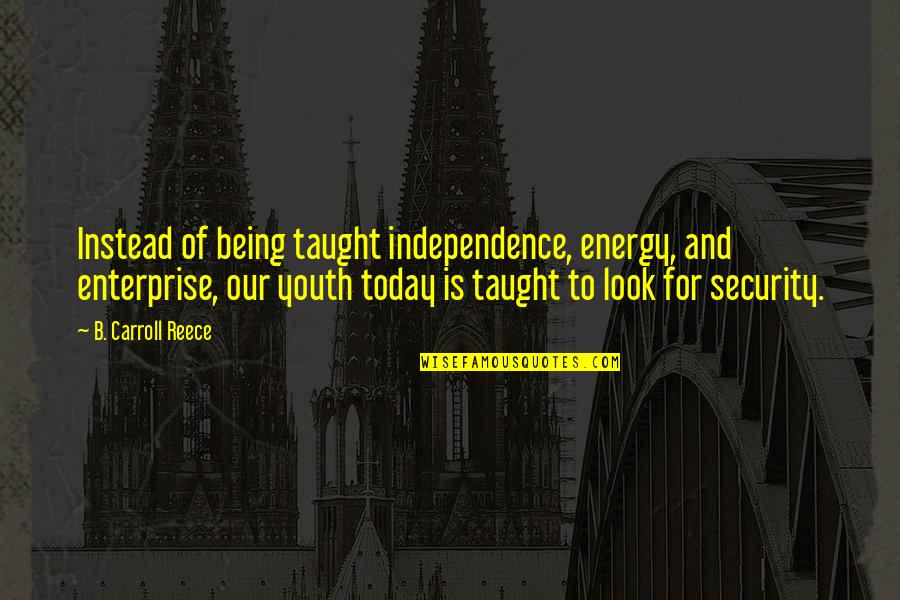 Instead of being taught independence, energy, and enterprise, our youth today is taught to look for security. —
B. Carroll Reece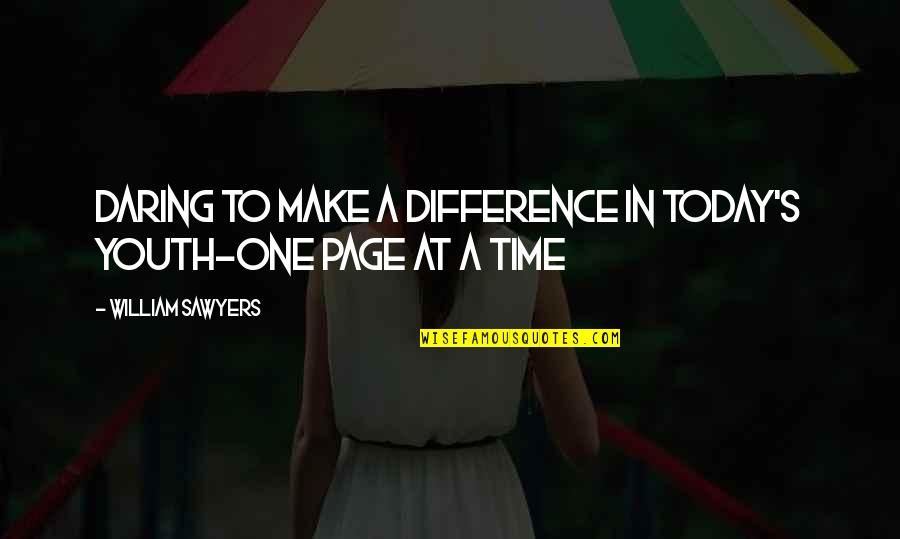 Daring to make a difference in today's youth-one page at a time —
William Sawyers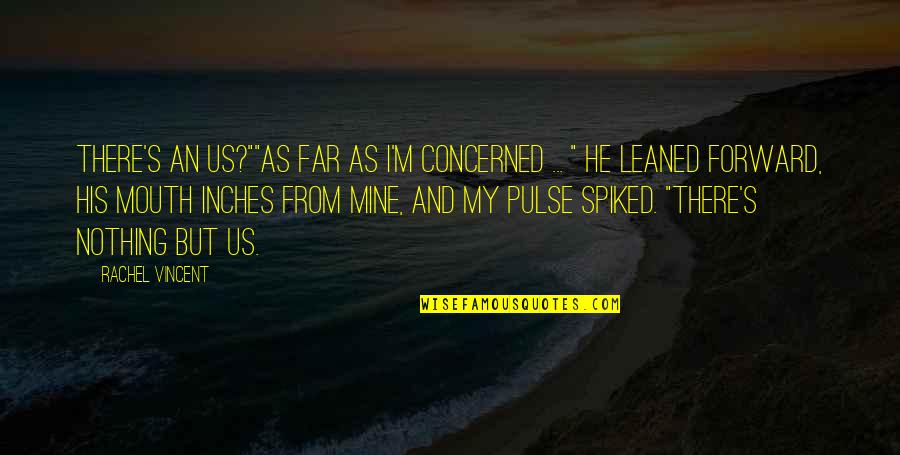 There's an us?"
"As far as I'm concerned ... " He leaned forward, his mouth inches from mine, and my pulse spiked. "There's nothing but us. —
Rachel Vincent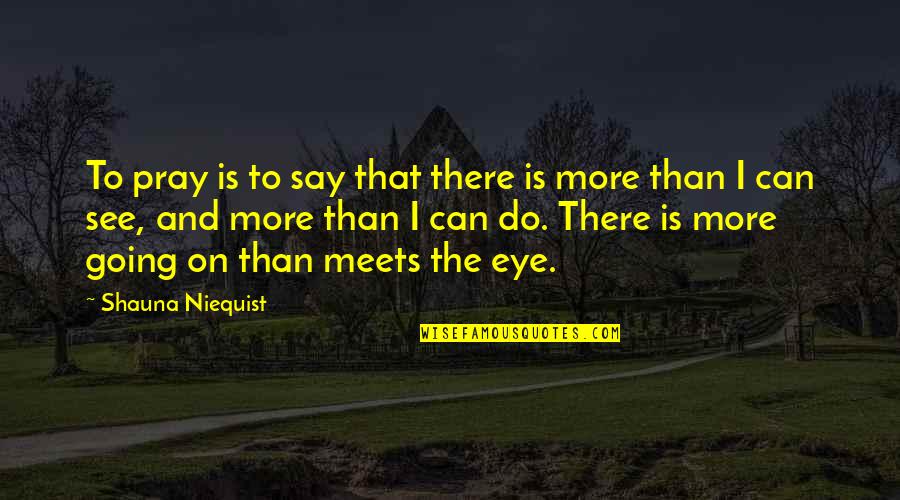 To pray is to say that there is more than I can see, and more than I can do. There is more going on than meets the eye. —
Shauna Niequist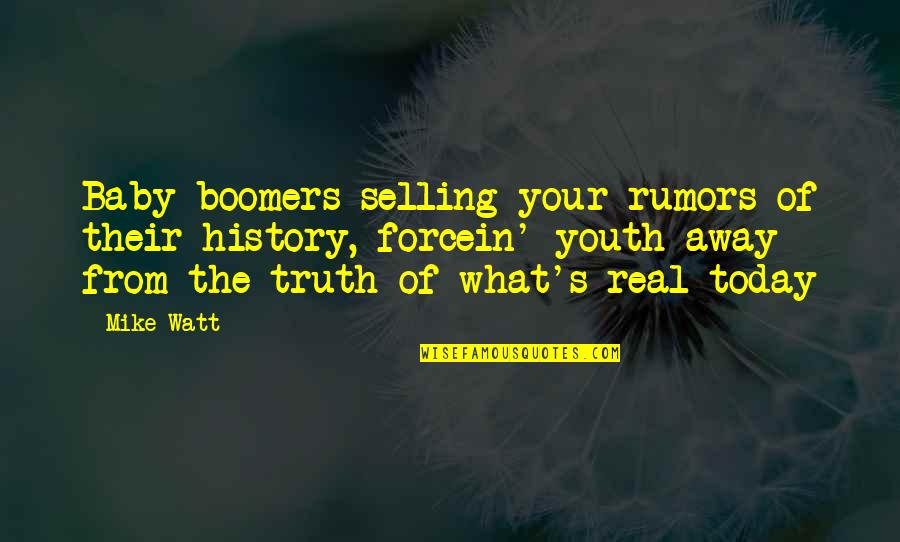 Baby boomers selling your rumors of their history, forcein' youth away from the truth of what's real today —
Mike Watt