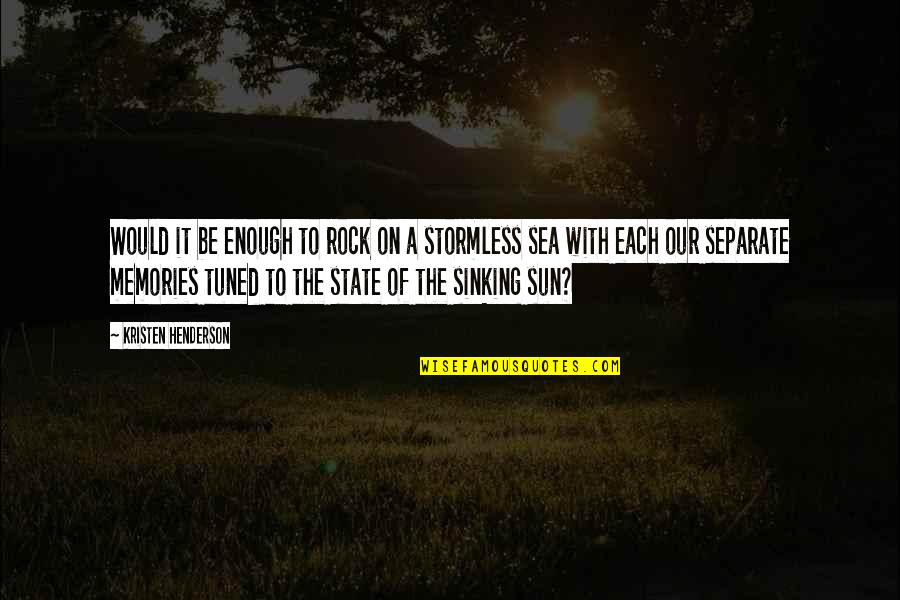 Would it be enough to rock on a stormless sea with each our separate memories tuned to the state of the sinking sun?
—
Kristen Henderson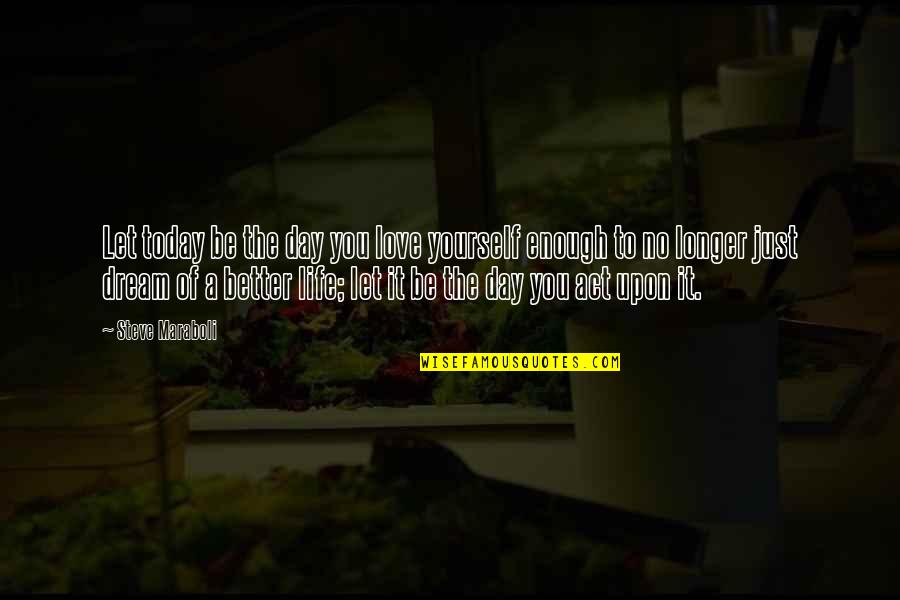 Let today be the day you love yourself enough to no longer just dream of a better life; let it be the day you act upon it.
—
Steve Maraboli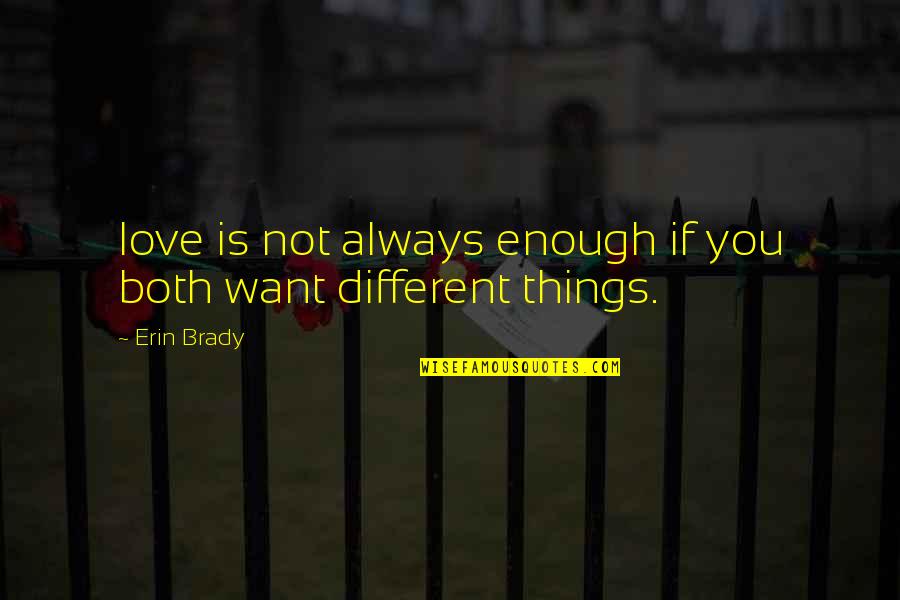 love is not always enough if you both want different things.
—
Erin Brady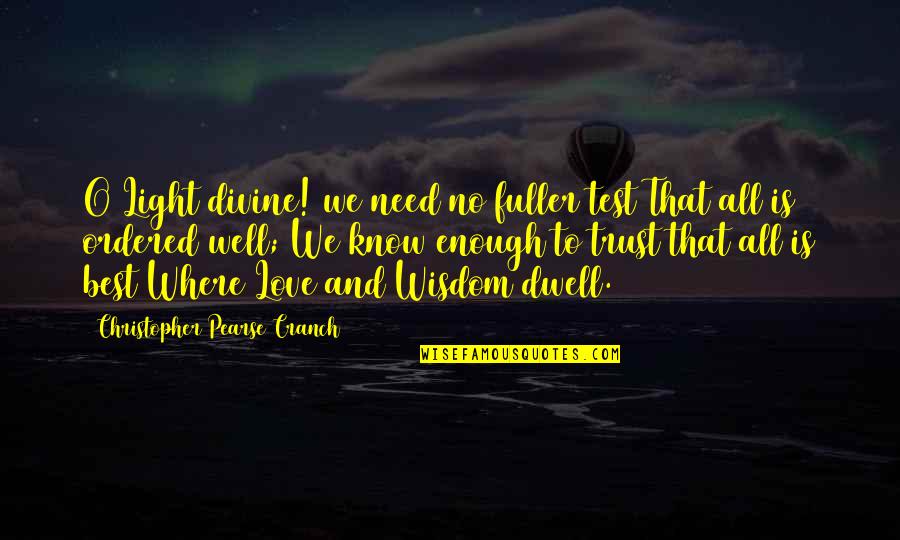 O Light divine! we need no fuller test That all is ordered well; We know enough to trust that all is best Where Love and Wisdom dwell.
—
Christopher Pearse Cranch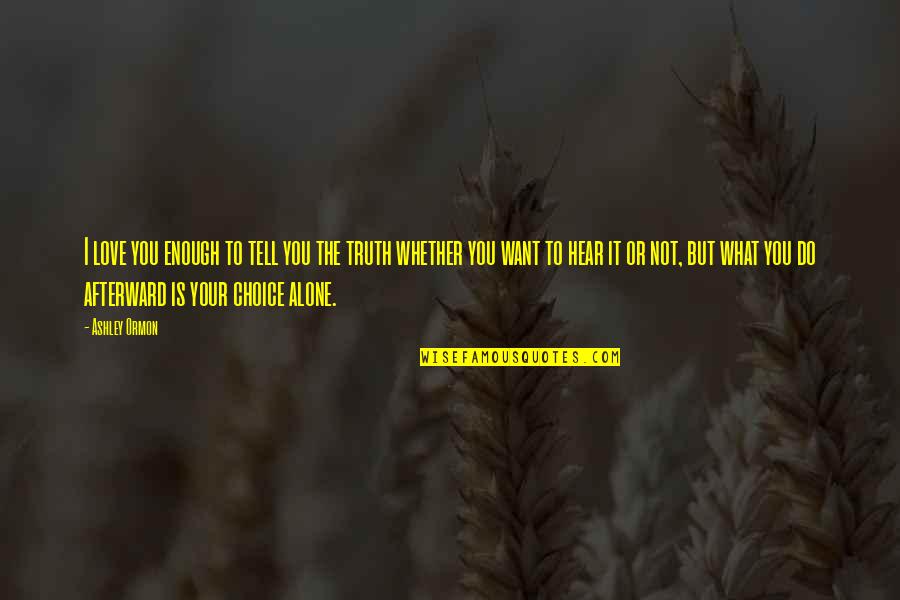 I love you enough to tell you the truth whether you want to hear it or not, but what you do afterward is your choice alone.
—
Ashley Ormon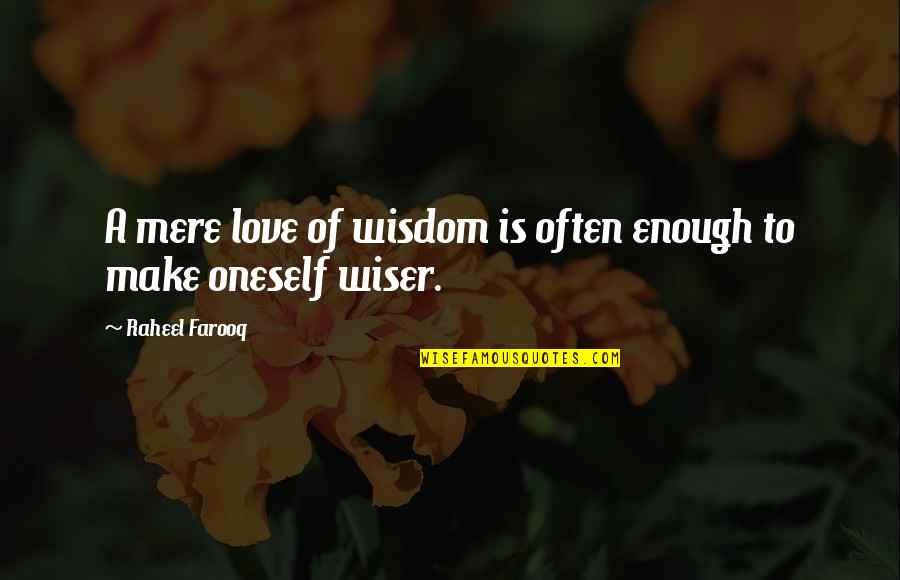 A mere love of wisdom is often enough to make oneself wiser.
—
Raheel Farooq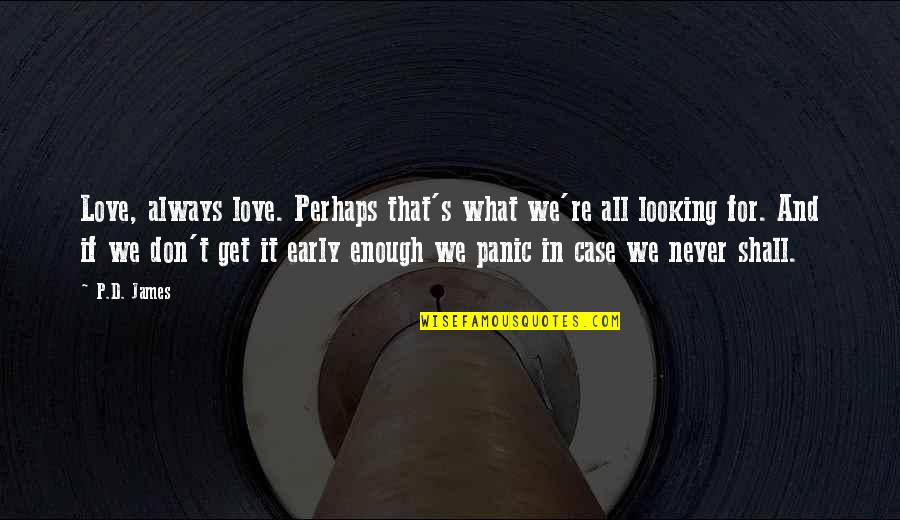 Love, always love. Perhaps that's what we're all looking for. And if we don't get it early enough we panic in case we never shall.
—
P.D. James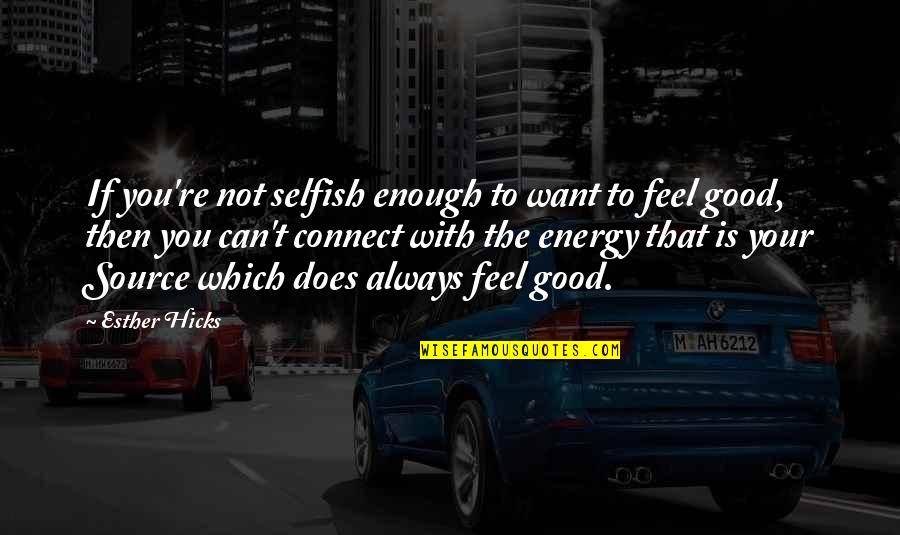 If you're not selfish enough to want to feel good, then you can't connect with the energy that is your Source which does always feel good.
—
Esther Hicks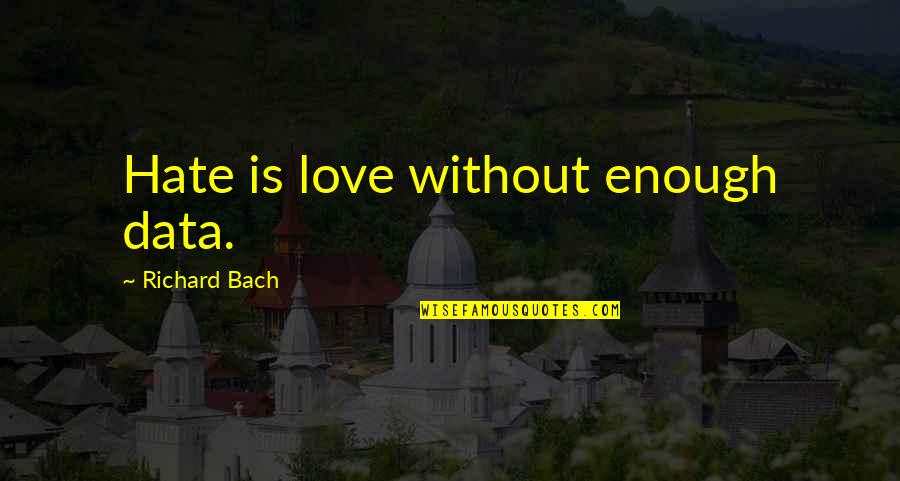 Hate is love without enough data.
—
Richard Bach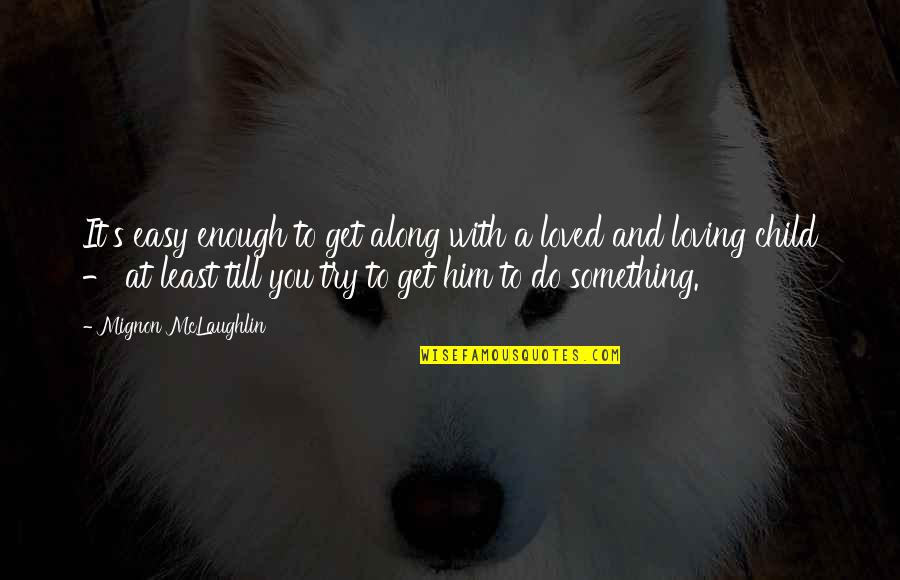 It's easy enough to get along with a loved and loving child - at least till you try to get him to do something.
—
Mignon McLaughlin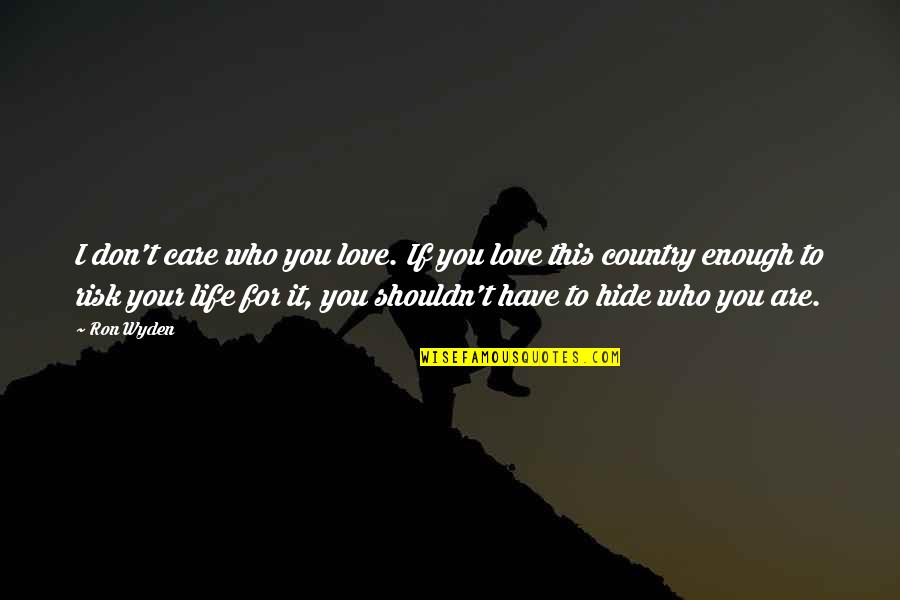 I don't care who you love. If you love this country enough to risk your life for it, you shouldn't have to hide who you are.
—
Ron Wyden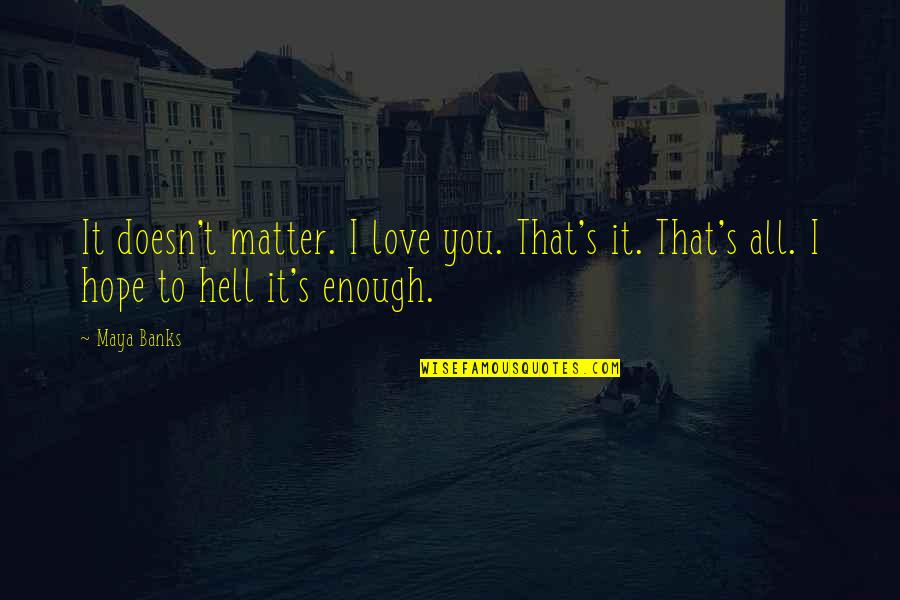 It doesn't matter. I love you. That's it. That's all. I hope to hell it's enough.
—
Maya Banks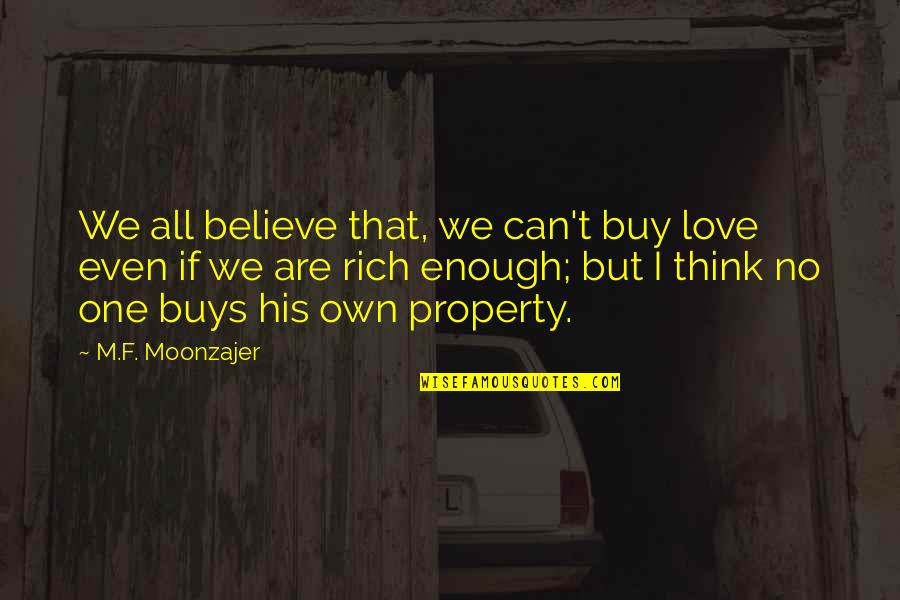 We all believe that, we can't buy love even if we are rich enough; but I think no one buys his own property. —
M.F. Moonzajer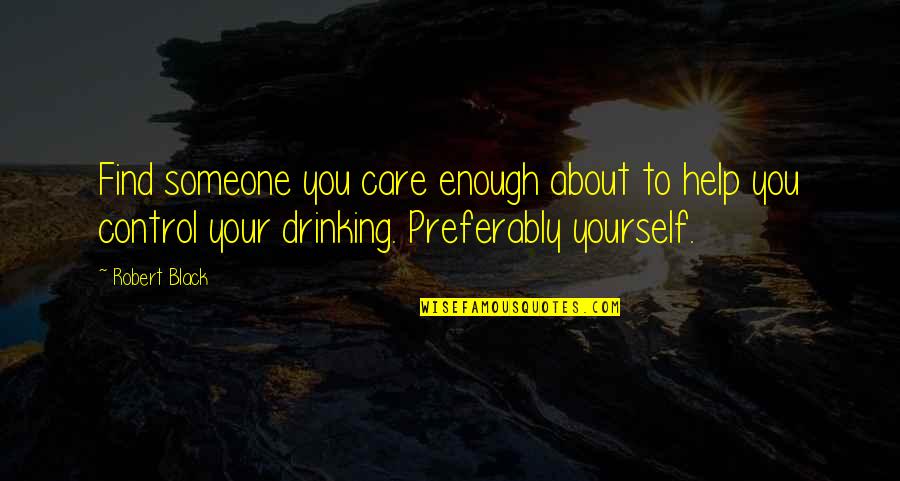 Find someone you care enough about to help you control your drinking. Preferably yourself. —
Robert Black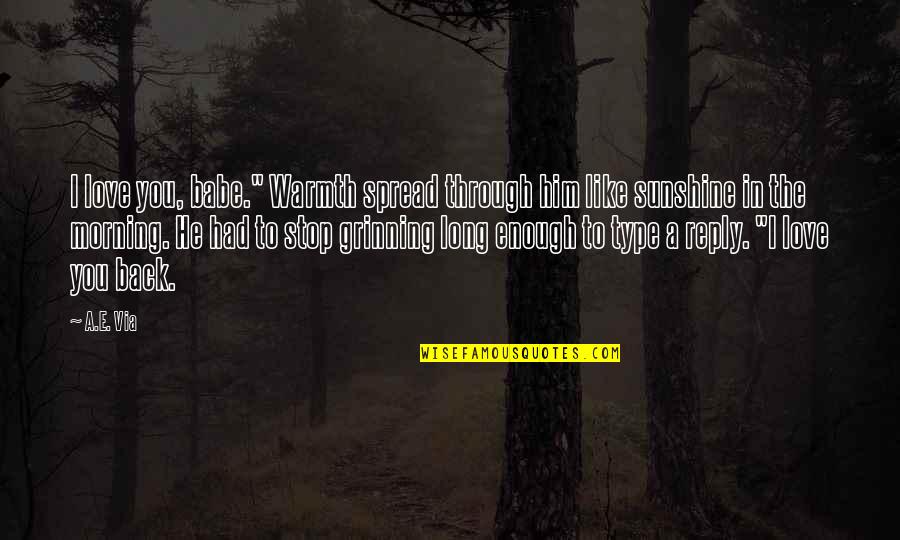 I love you, babe." Warmth spread through him like sunshine in the morning. He had to stop grinning long enough to type a reply. "I love you back. —
A.E. Via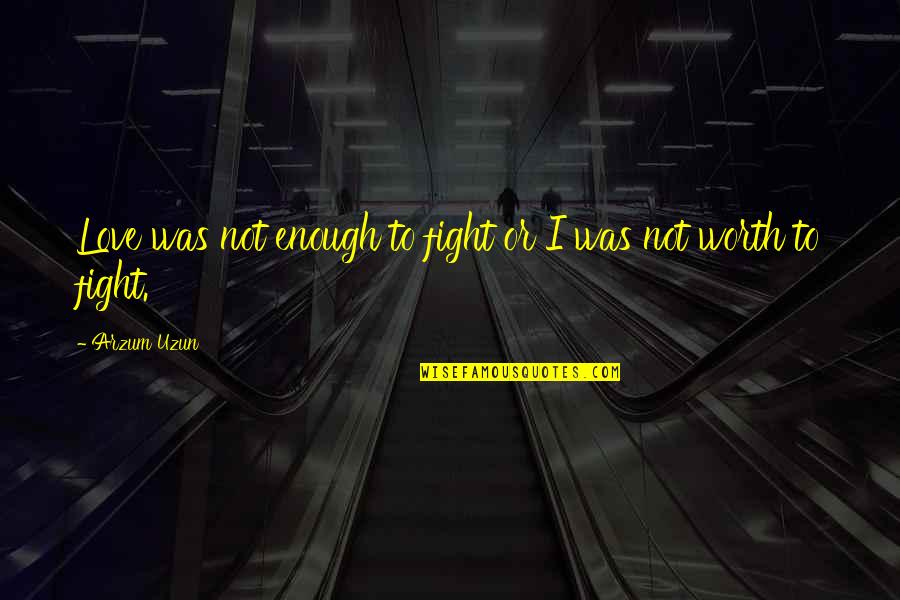 Love was not enough to fight or I was not worth to fight. —
Arzum Uzun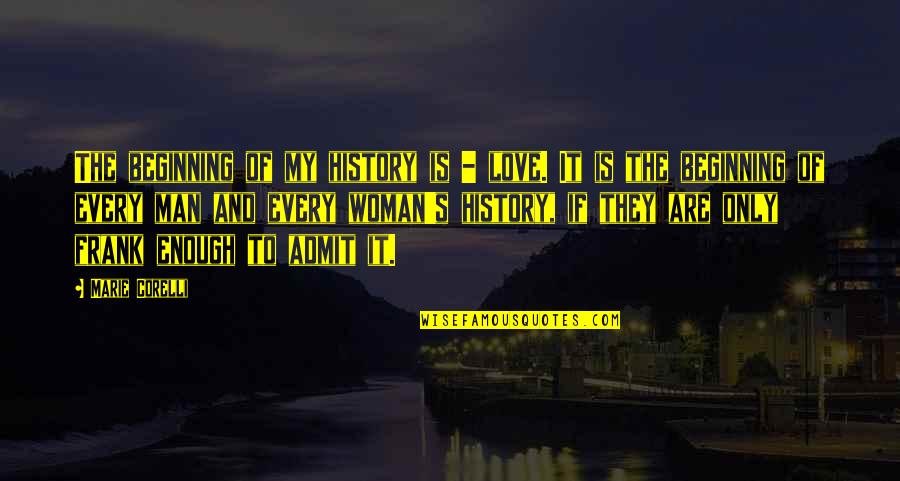 The beginning of my history is - love. It is the beginning of every man and every woman's history, if they are only frank enough to admit it. —
Marie Corelli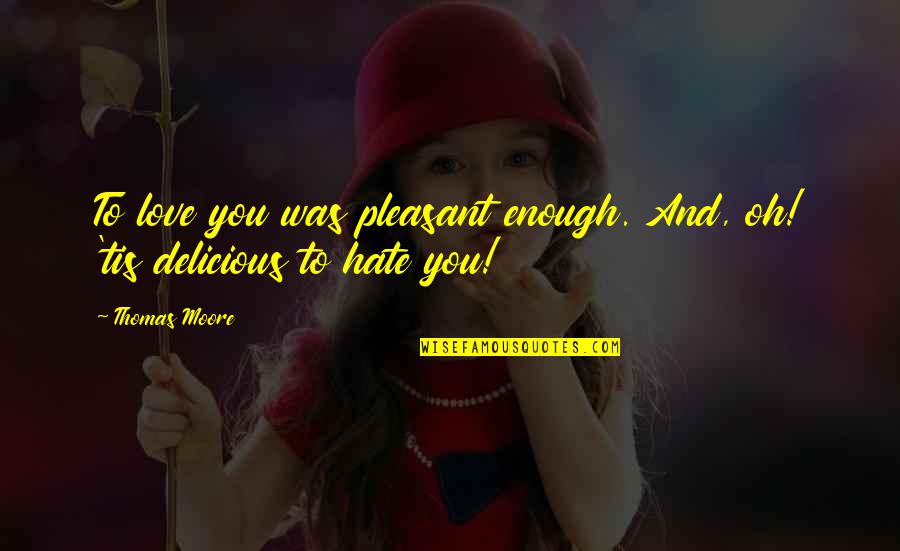 To love you was pleasant enough. And, oh! 'tis delicious to hate you! —
Thomas Moore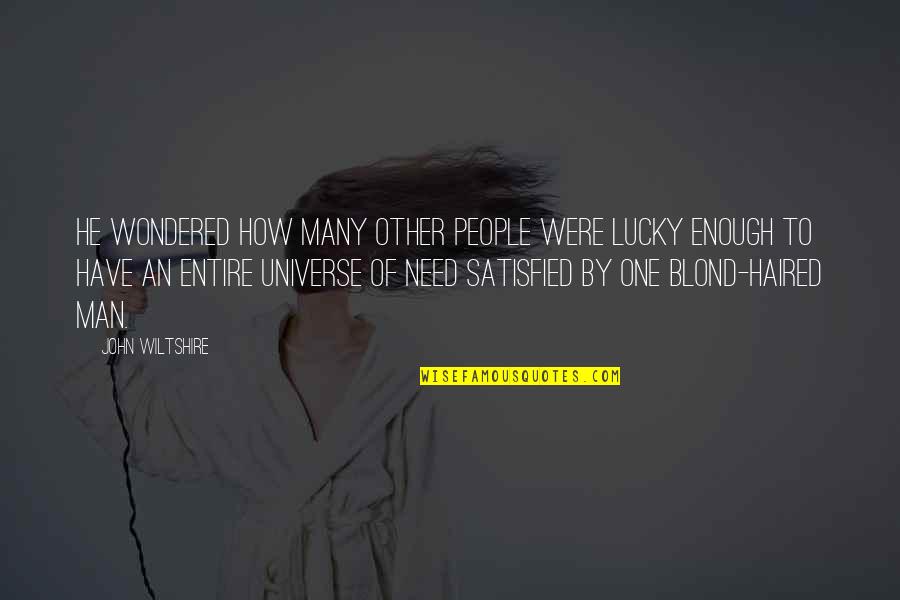 He wondered how many other people were lucky enough to have an entire universe of need satisfied by one blond-haired man. —
John Wiltshire
I plan to learn enough to read you like a book. —
Sylvia Brownrigg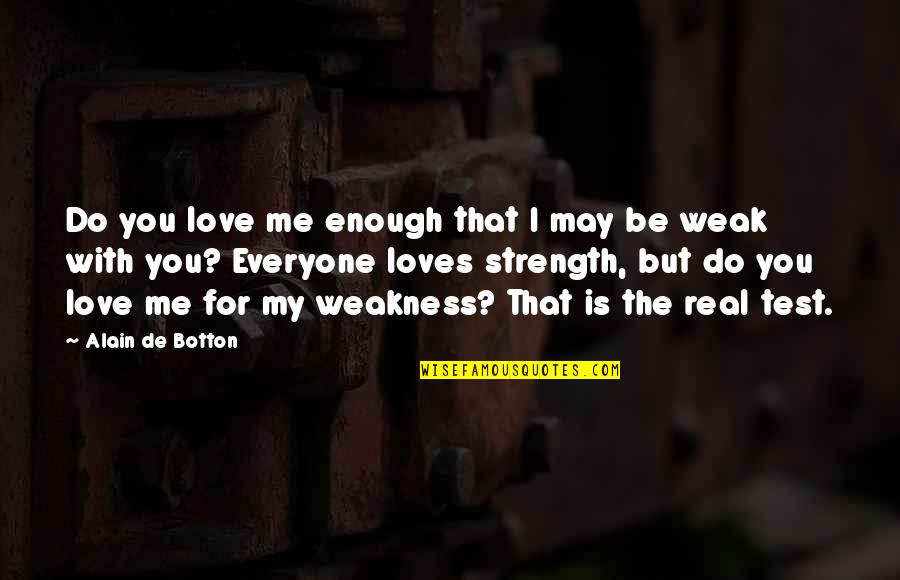 Do you love me enough that I may be weak with you? Everyone loves strength, but do you love me for my weakness? That is the real test. —
Alain De Botton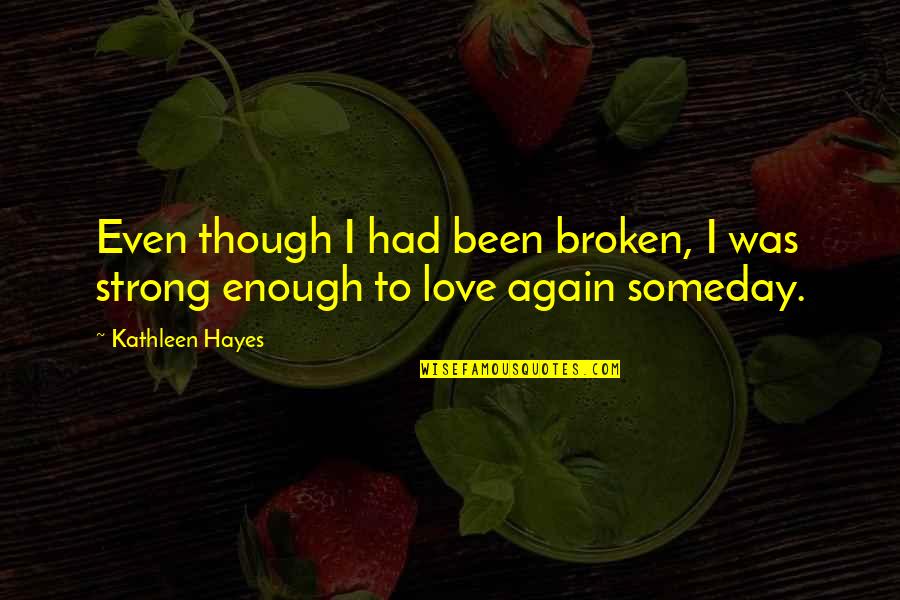 Even though I had been broken, I was strong enough to love again someday. —
Kathleen Hayes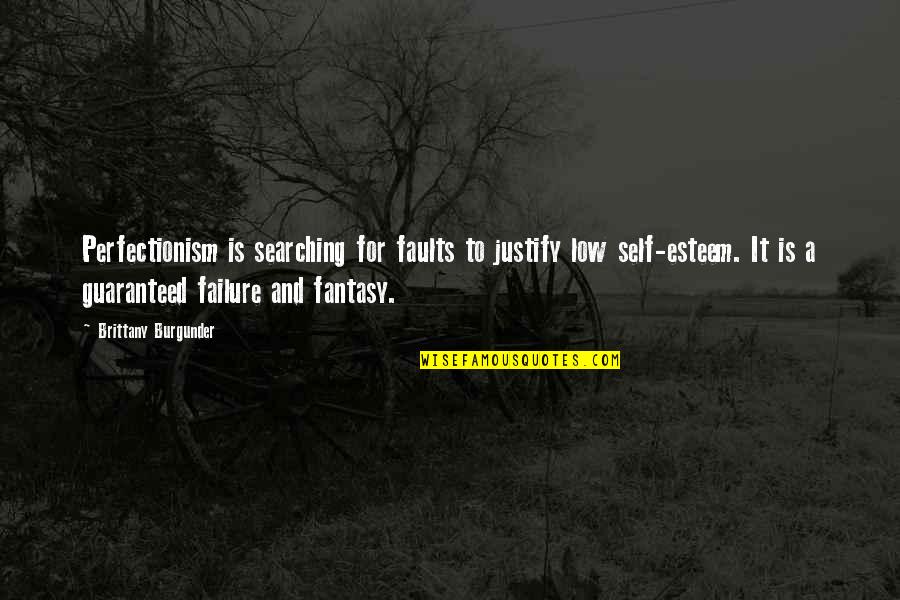 Perfectionism is searching for faults to justify low self-esteem. It is a guaranteed failure and fantasy. —
Brittany Burgunder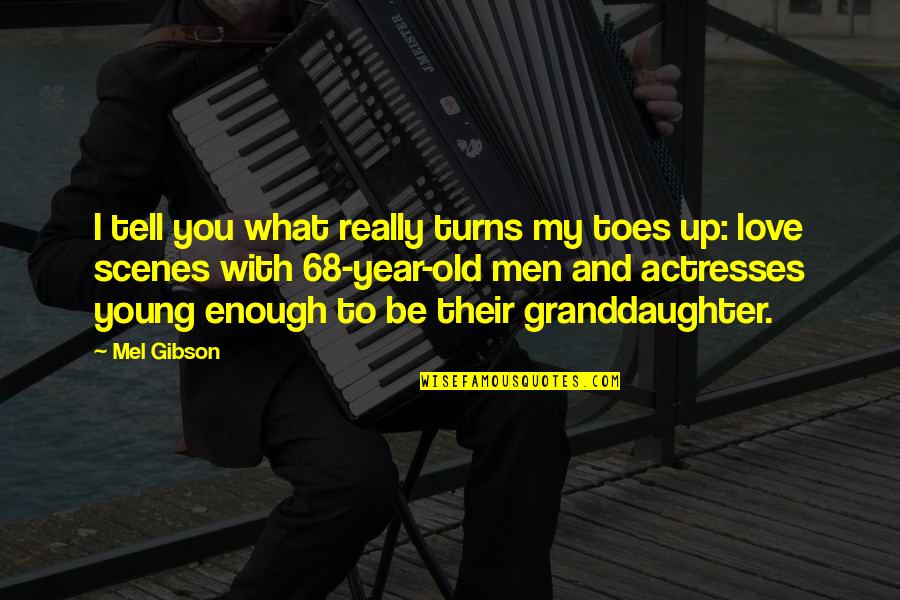 I tell you what really turns my toes up: love scenes with 68-year-old men and actresses young enough to be their granddaughter. —
Mel Gibson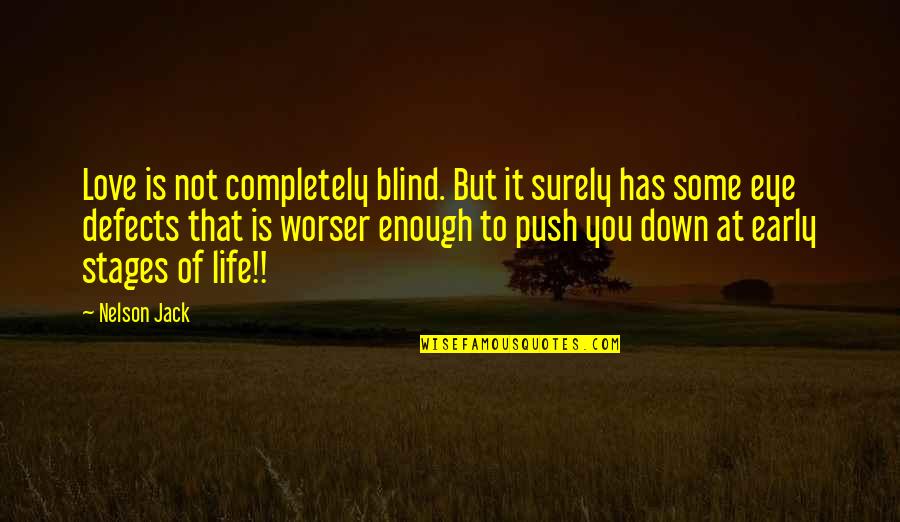 Love is not completely blind. But it surely has some eye defects that is worser enough to push you down at early stages of life!! —
Nelson Jack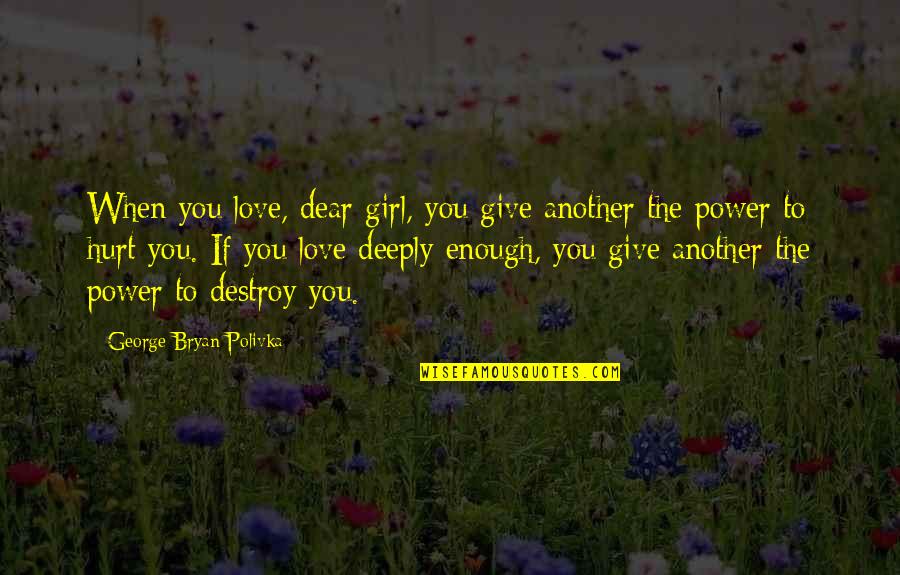 When you love, dear girl, you give another the power to hurt you. If you love deeply enough, you give another the power to destroy you. —
George Bryan Polivka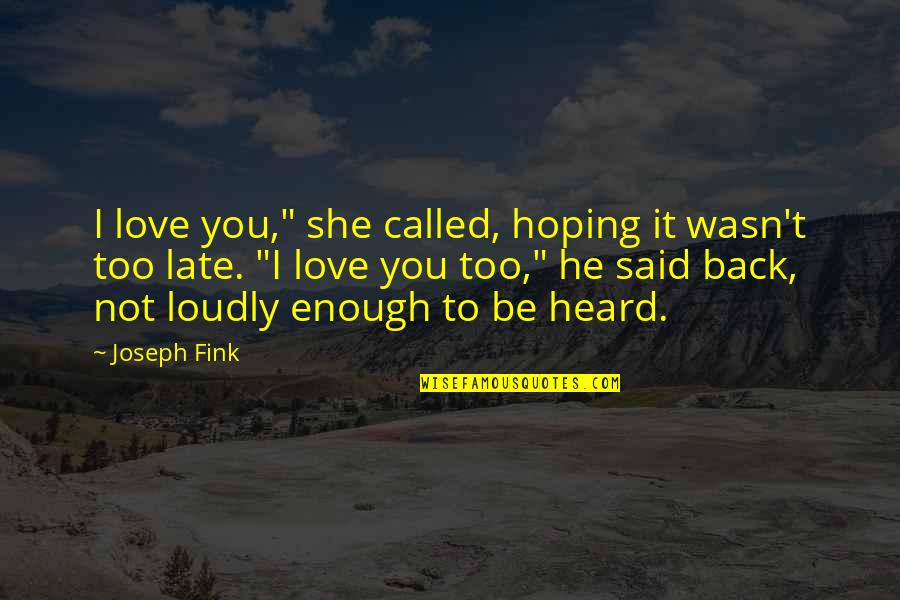 I love you," she called, hoping it wasn't too late. "I love you too," he said back, not loudly enough to be heard. —
Joseph Fink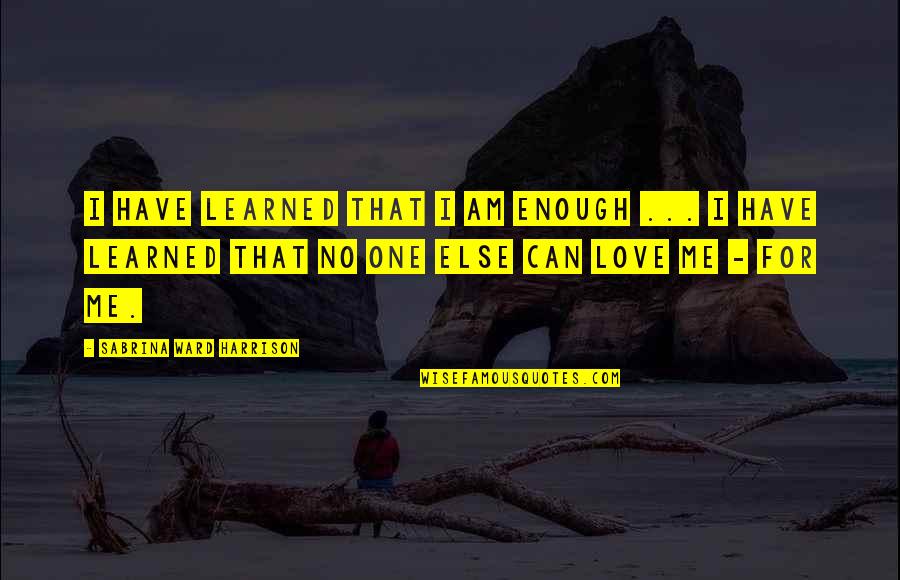 I have learned that I am enough ... I have learned that no one else can LOVE ME - FOR ME. —
Sabrina Ward Harrison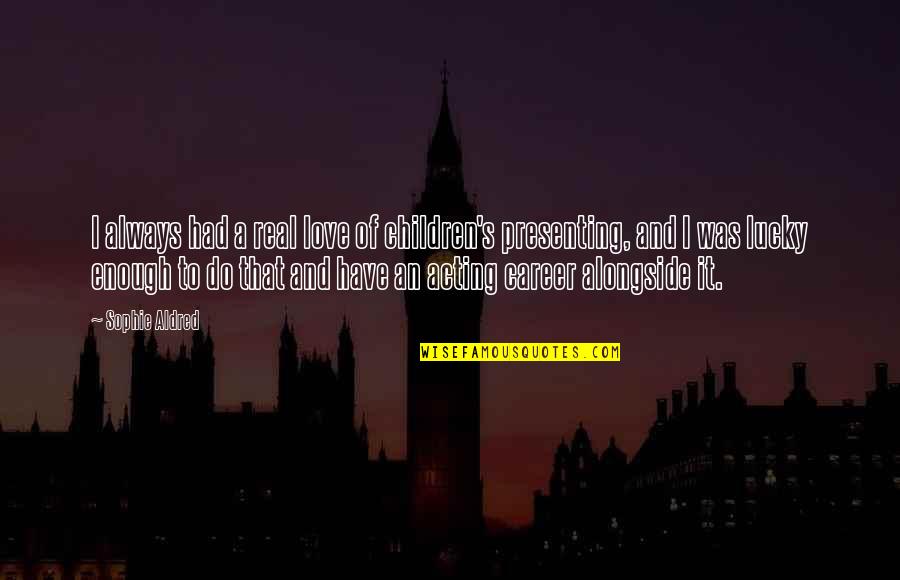 I always had a real love of children's presenting, and I was lucky enough to do that and have an acting career alongside it. —
Sophie Aldred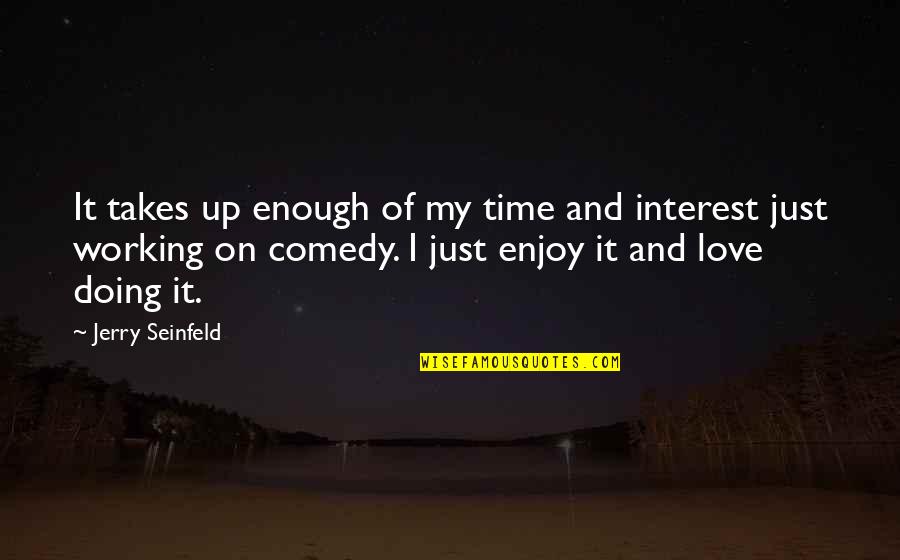 It takes up enough of my time and interest just working on comedy. I just enjoy it and love doing it. —
Jerry Seinfeld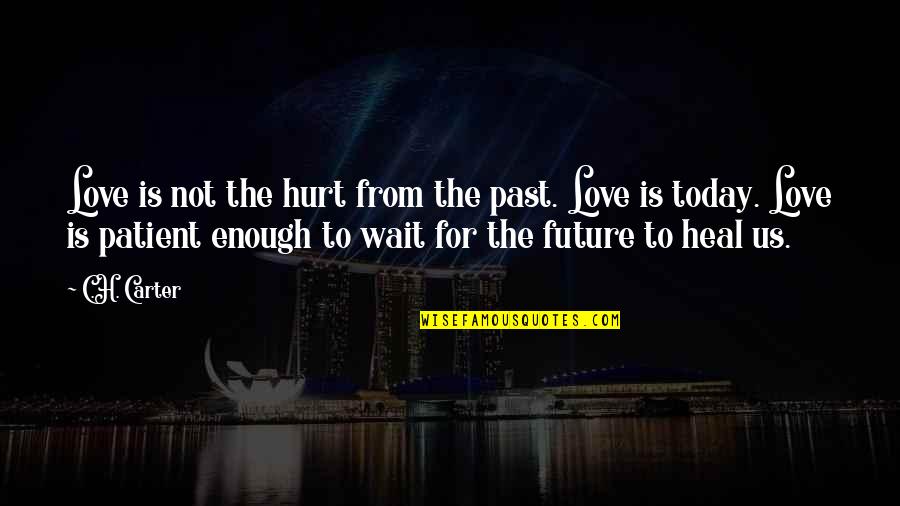 Love is not the hurt from the past. Love is today. Love is patient enough to wait for the future to heal us. —
C.H. Carter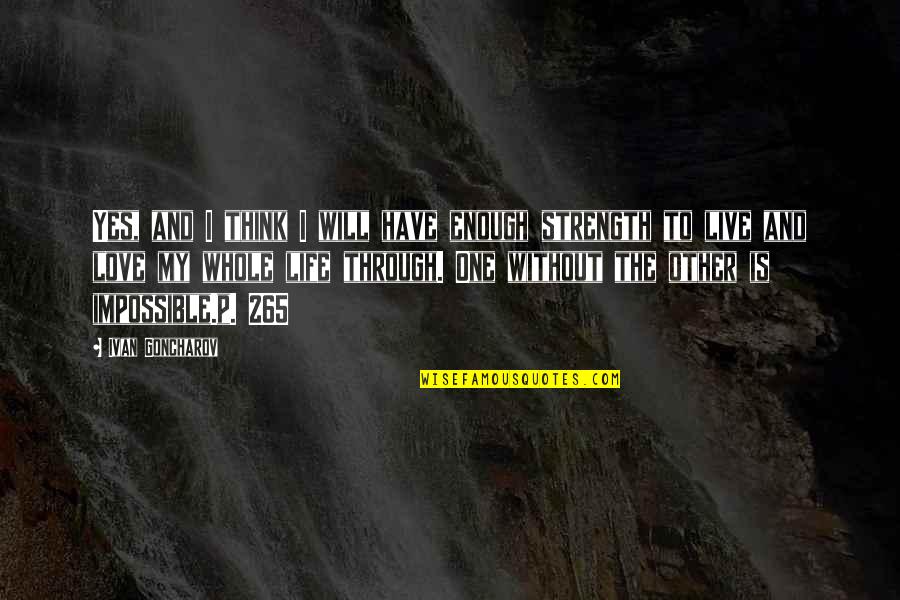 Yes, and I think I will have enough strength to live and love my whole life through. One without the other is impossible.
p. 265 —
Ivan Goncharov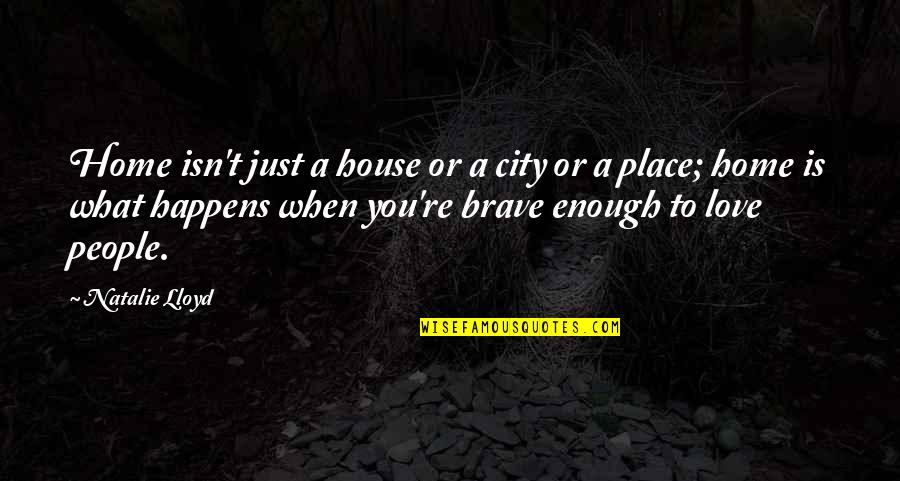 Home isn't just a house or a city or a place; home is what happens when you're brave enough to love people. —
Natalie Lloyd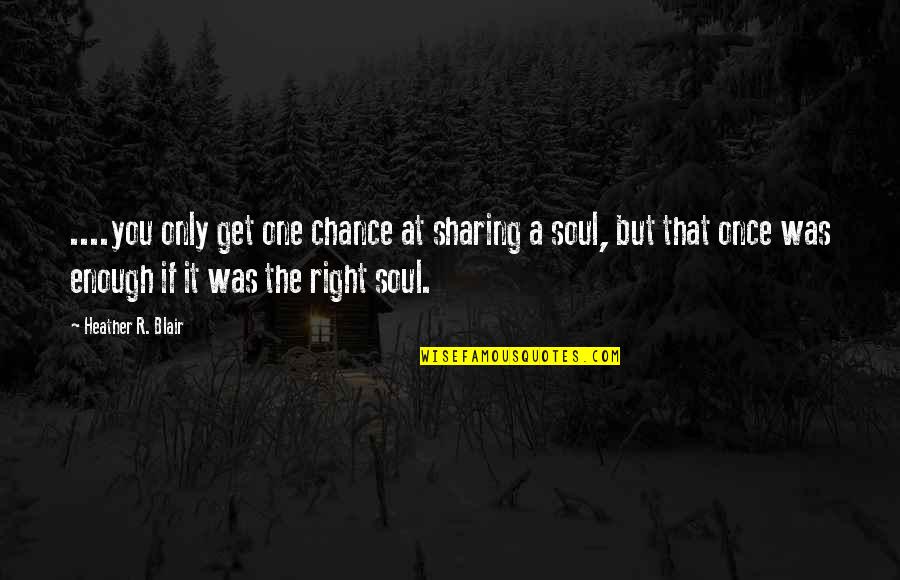 ....you only get one chance at sharing a soul, but that once was enough if it was the right soul. —
Heather R. Blair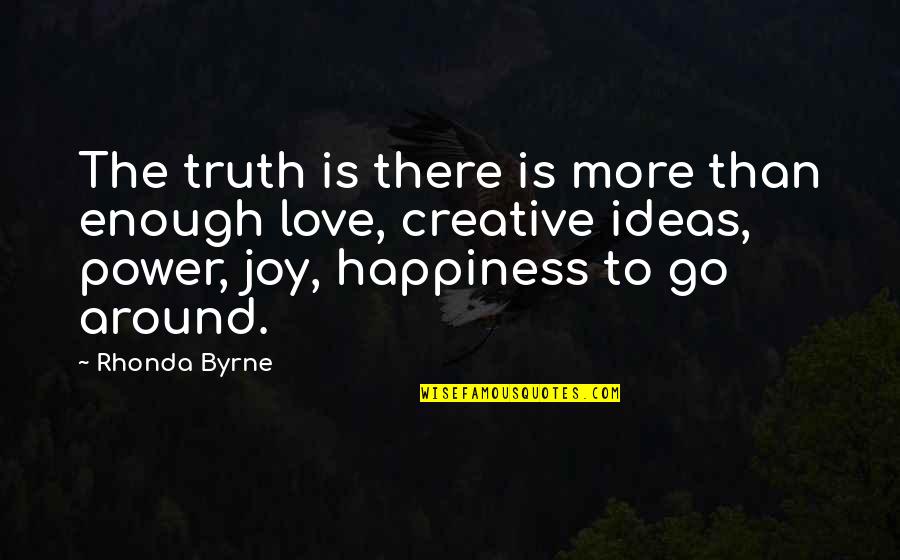 The truth is there is more than enough love, creative ideas, power, joy, happiness to go around. —
Rhonda Byrne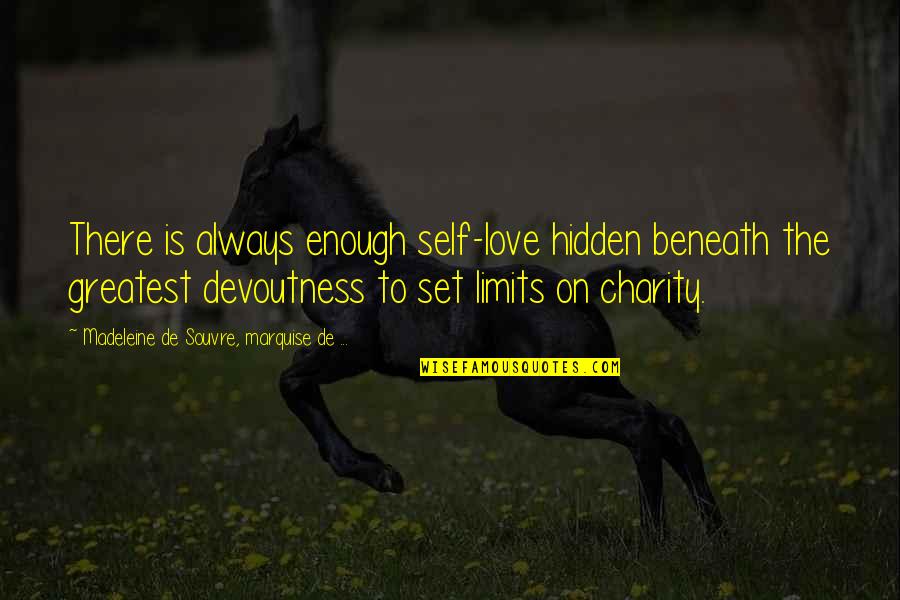 There is always enough self-love hidden beneath the greatest devoutness to set limits on charity. —
Madeleine De Souvre, Marquise De ...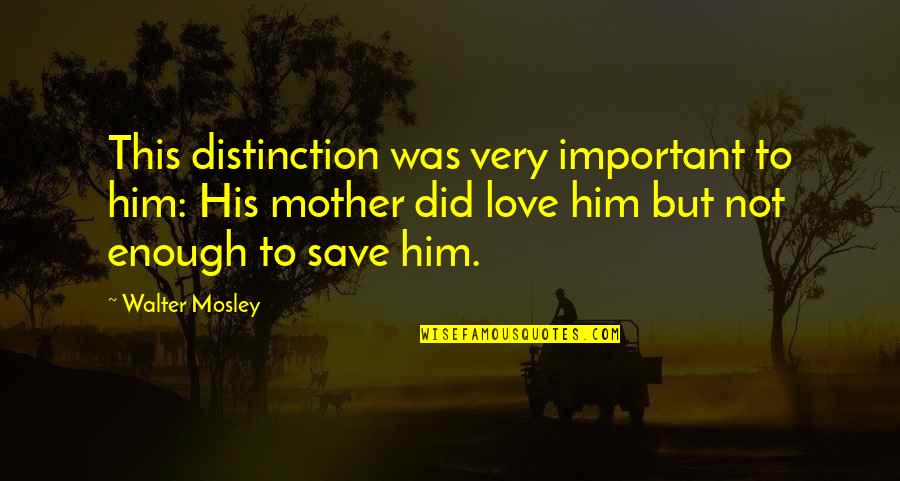 This distinction was very important to him: His mother did love him but not enough to save him. —
Walter Mosley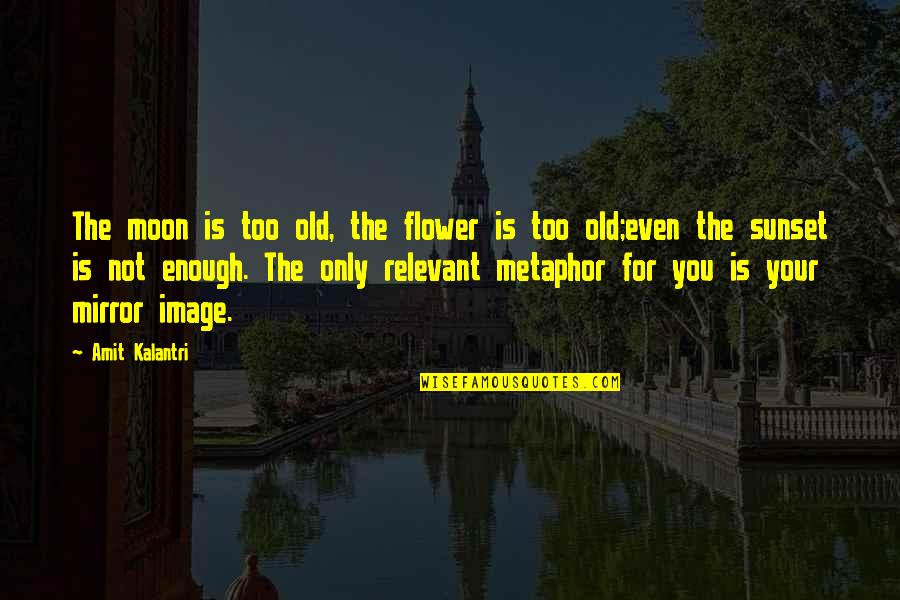 The moon is too old, the flower is too old;even the sunset is not enough. The only relevant metaphor for you is your mirror image. —
Amit Kalantri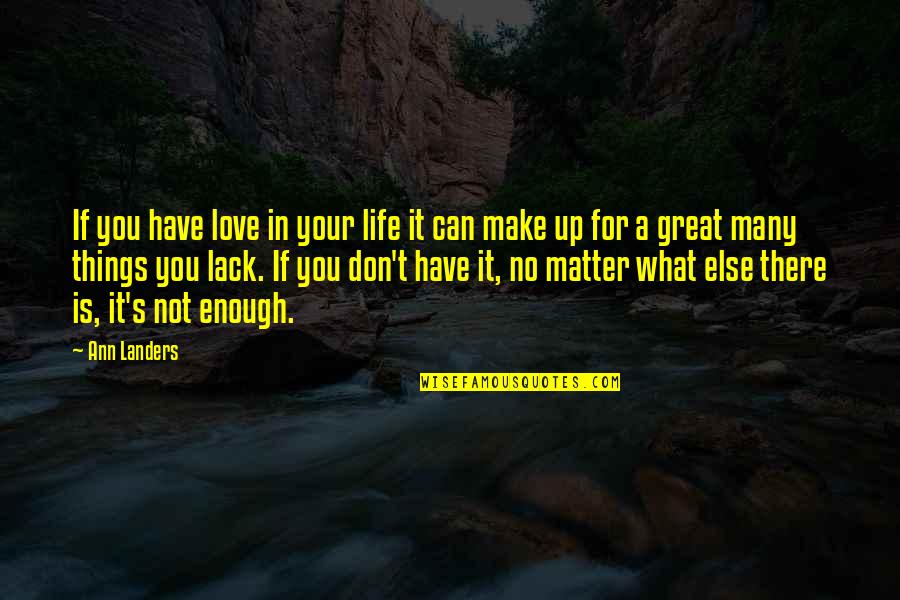 If you have love in your life it can make up for a great many things you lack. If you don't have it, no matter what else there is, it's not enough. —
Ann Landers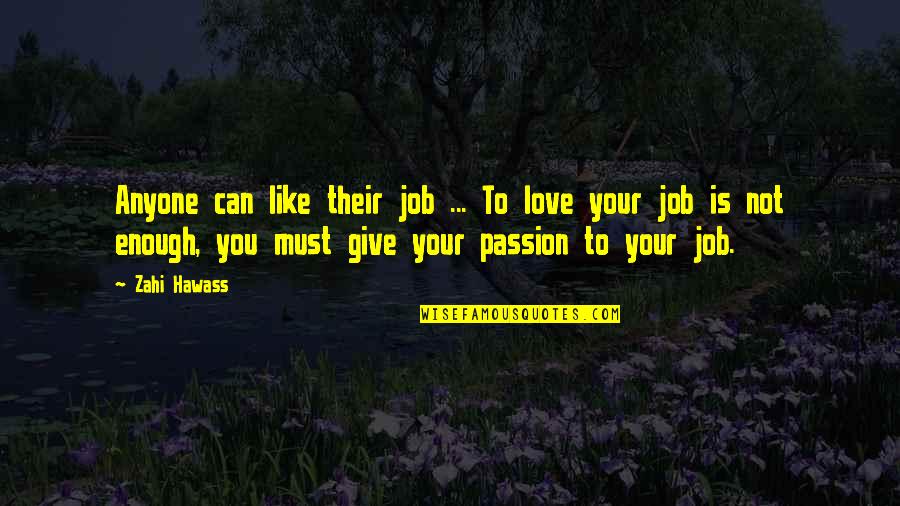 Anyone can like their job ... To love your job is not enough, you must give your passion to your job. —
Zahi Hawass