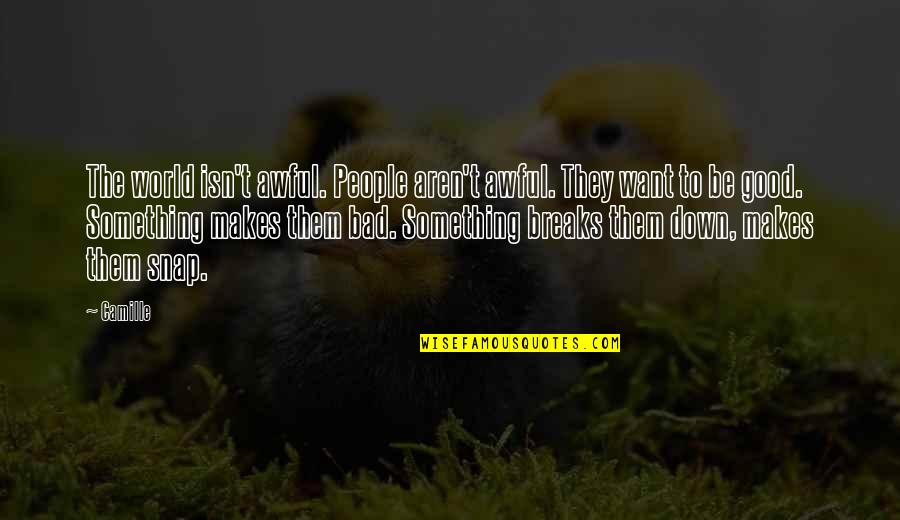 The world isn't awful. People aren't awful. They want to be good. Something makes them bad. Something breaks them down, makes them snap.
—
Camille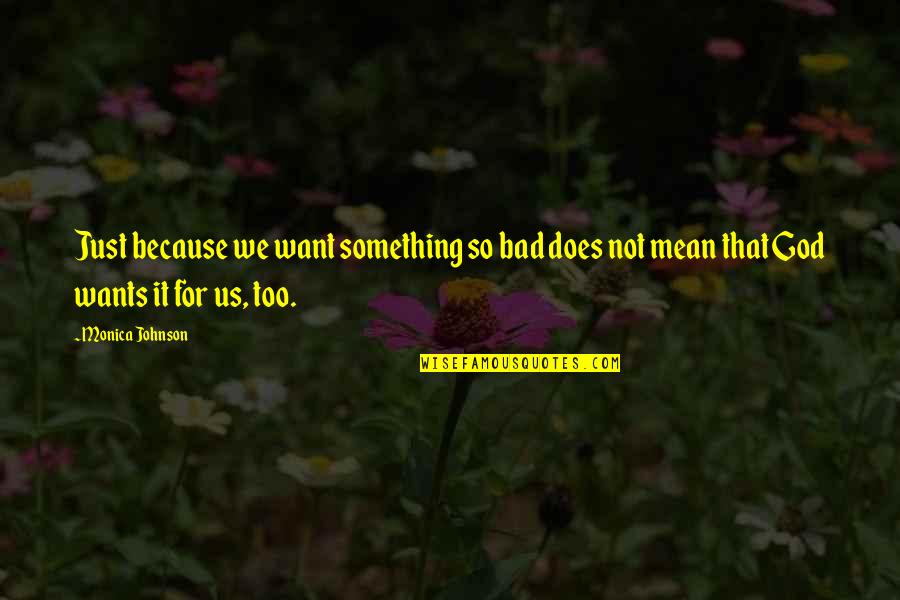 Just because we want something so bad does not mean that God wants it for us, too.
—
Monica Johnson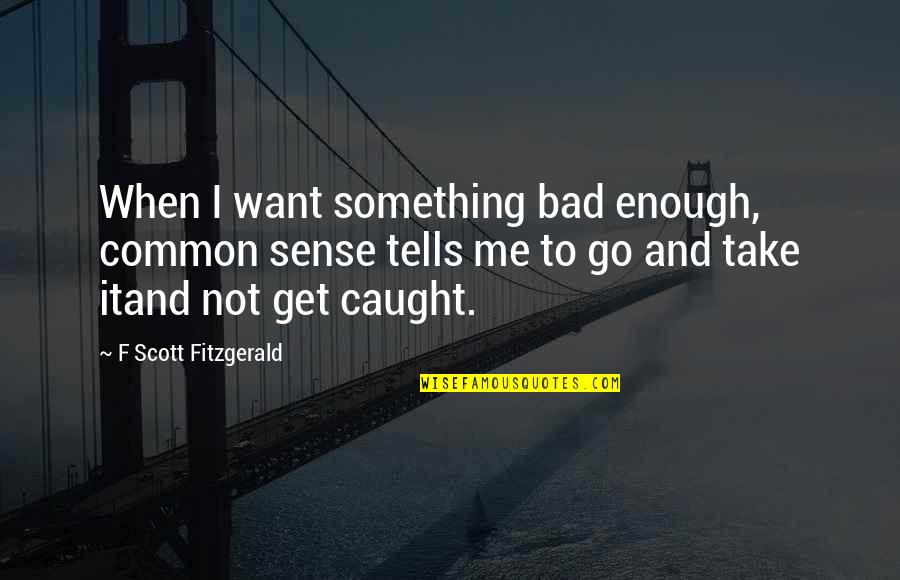 When I want something bad enough, common sense tells me to go and take it
and not get caught.
—
F Scott Fitzgerald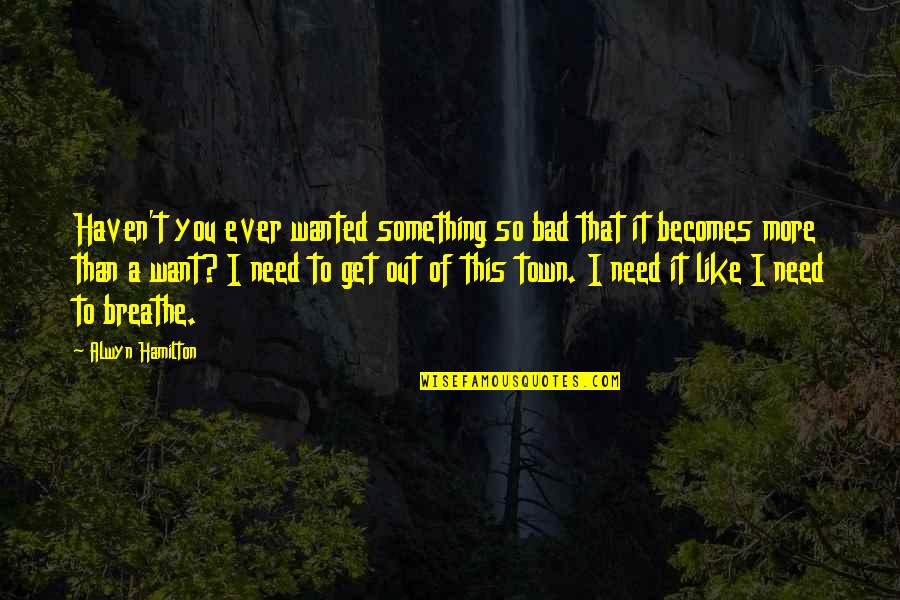 Haven't you ever wanted something so bad that it becomes more than a want? I need to get out of this town. I need it like I need to breathe.
—
Alwyn Hamilton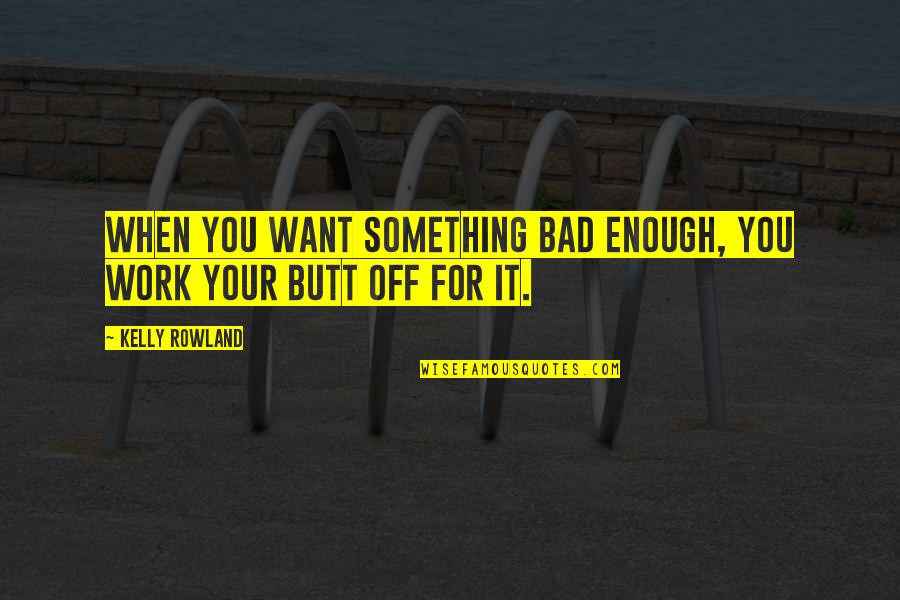 When you want something bad enough, you work your butt off for it.
—
Kelly Rowland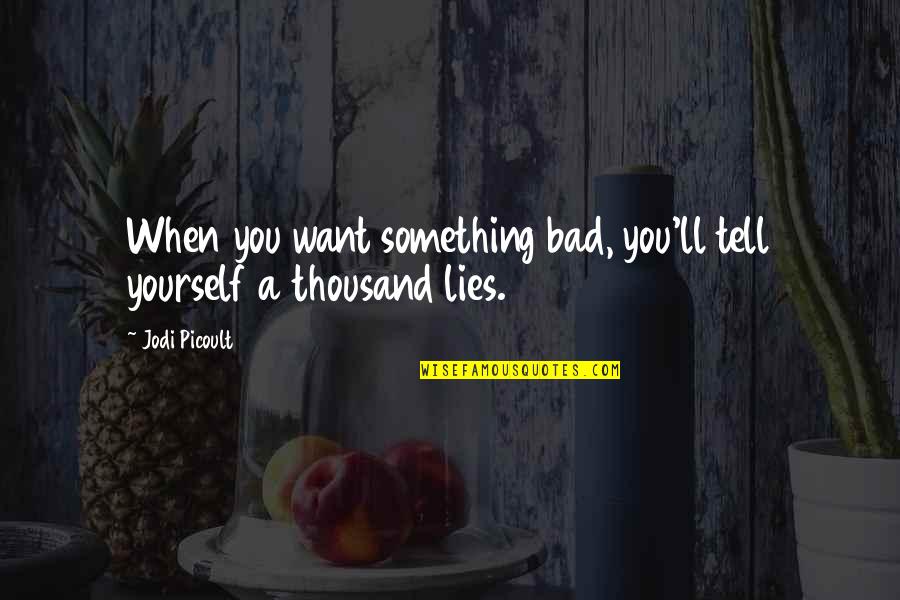 When you want something bad, you'll tell yourself a thousand lies.
—
Jodi Picoult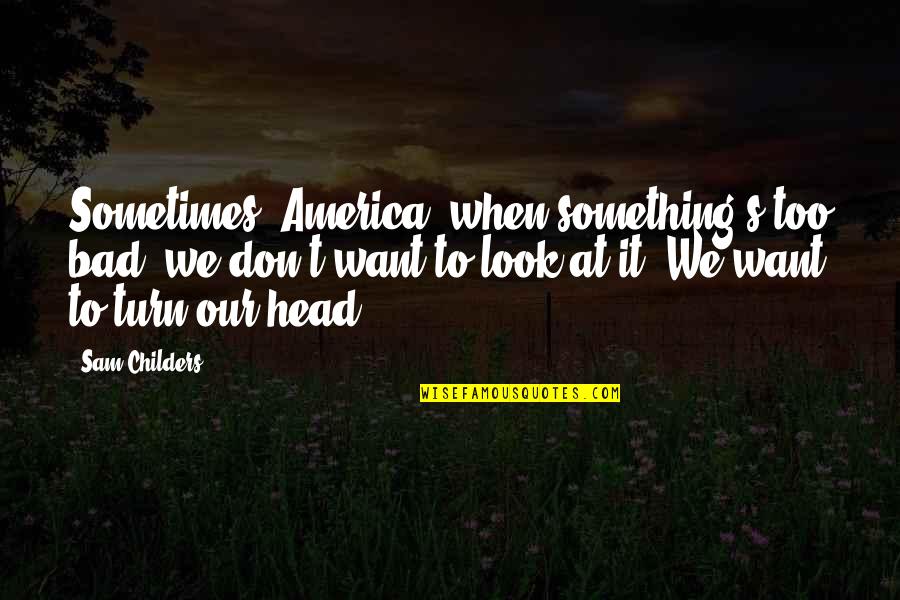 Sometimes, America, when something's too bad, we don't want to look at it. We want to turn our head.
—
Sam Childers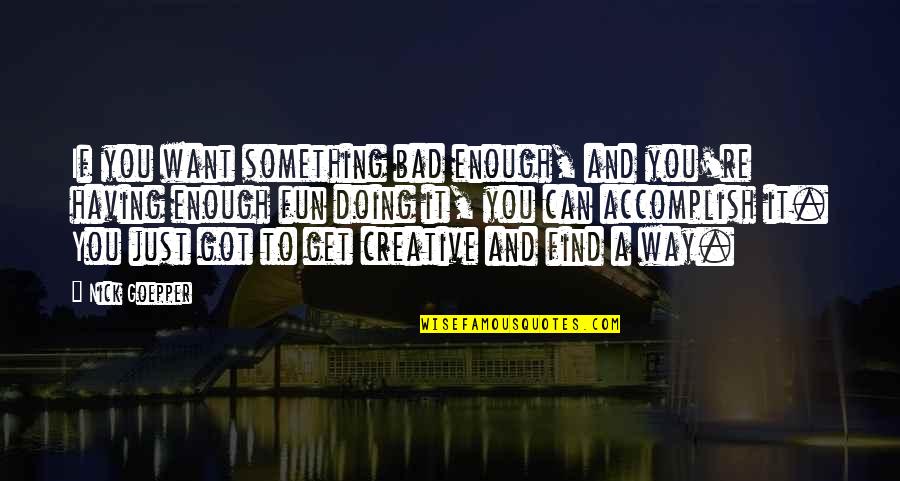 If you want something bad enough, and you're having enough fun doing it, you can accomplish it. You just got to get creative and find a way.
—
Nick Goepper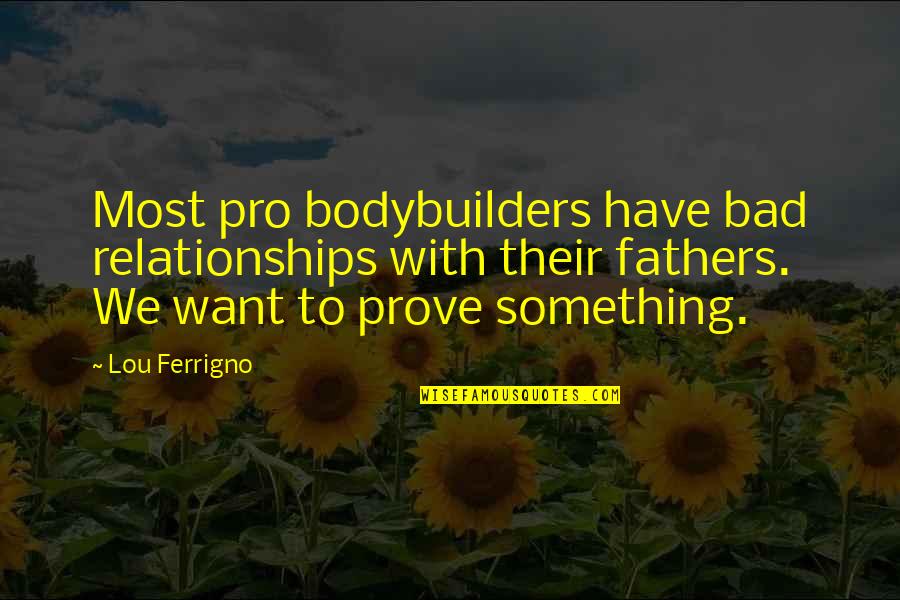 Most pro bodybuilders have bad relationships with their fathers. We want to prove something.
—
Lou Ferrigno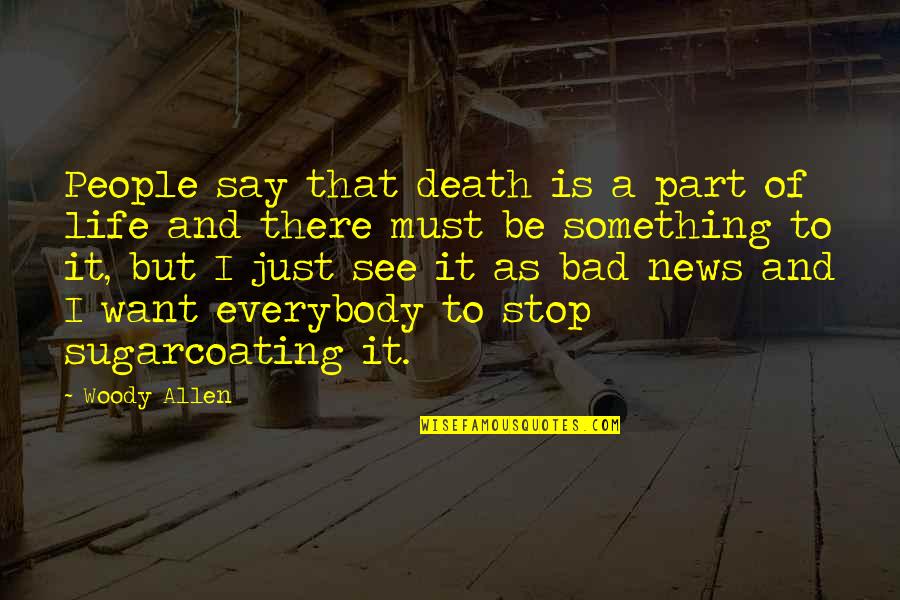 People say that death is a part of life and there must be something to it, but I just see it as bad news and I want everybody to stop sugarcoating it.
—
Woody Allen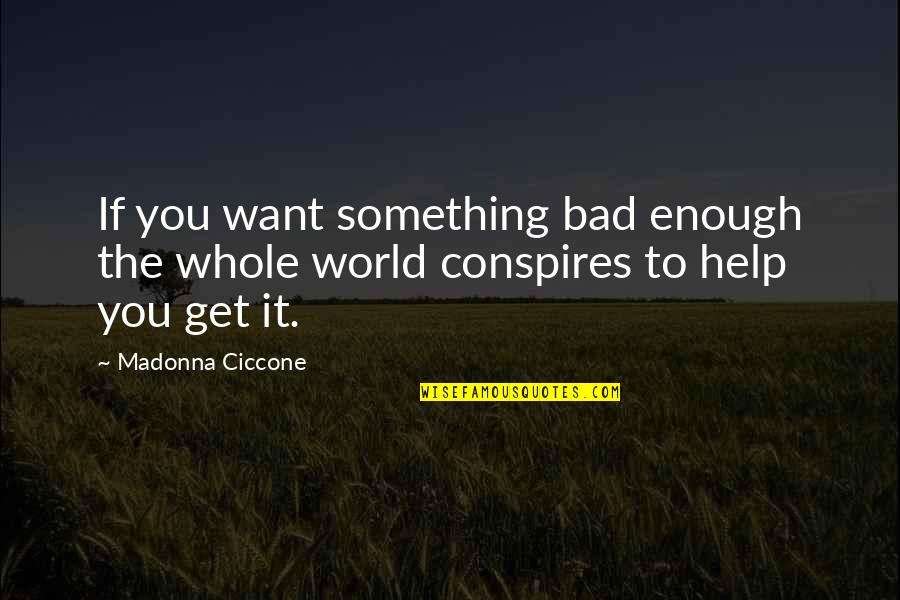 If you want something bad enough the whole world conspires to help you get it.
—
Madonna Ciccone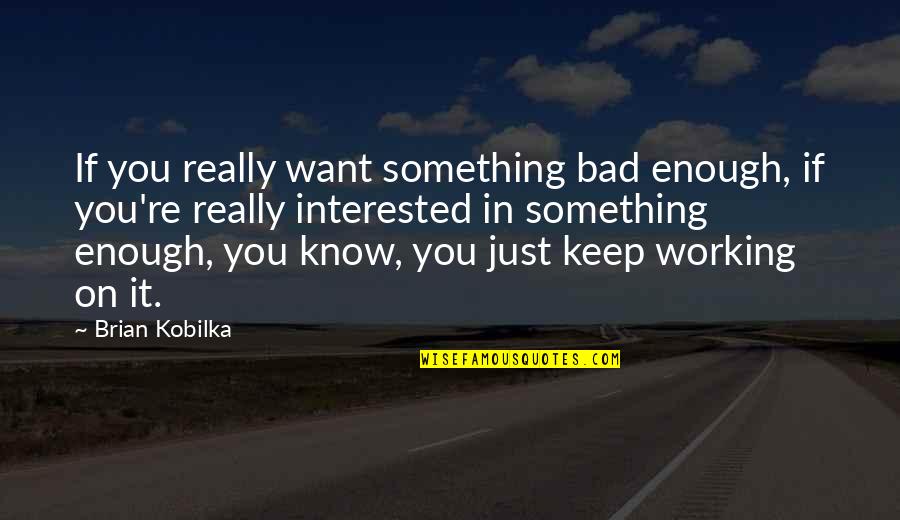 If you really want something bad enough, if you're really interested in something enough, you know, you just keep working on it.
—
Brian Kobilka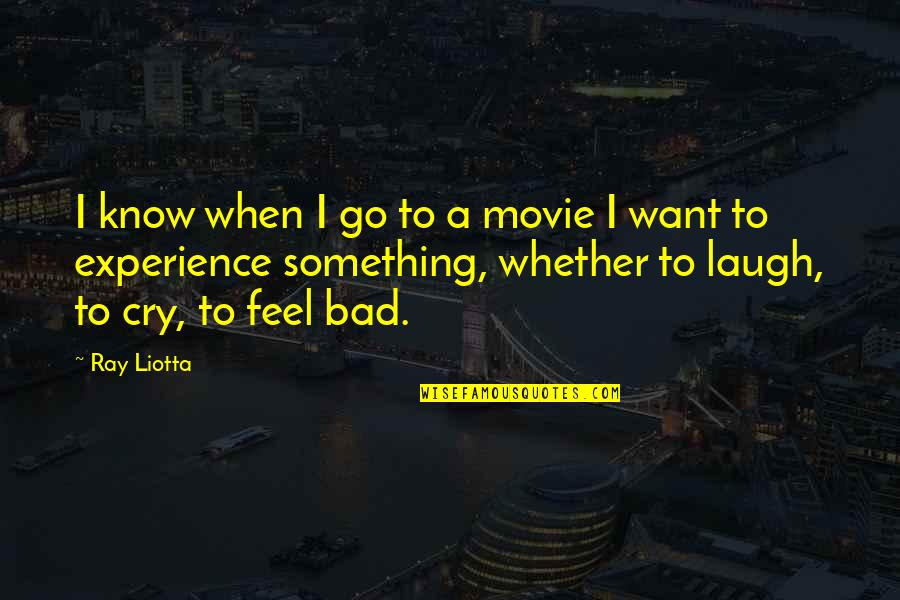 I know when I go to a movie I want to experience something, whether to laugh, to cry, to feel bad.
—
Ray Liotta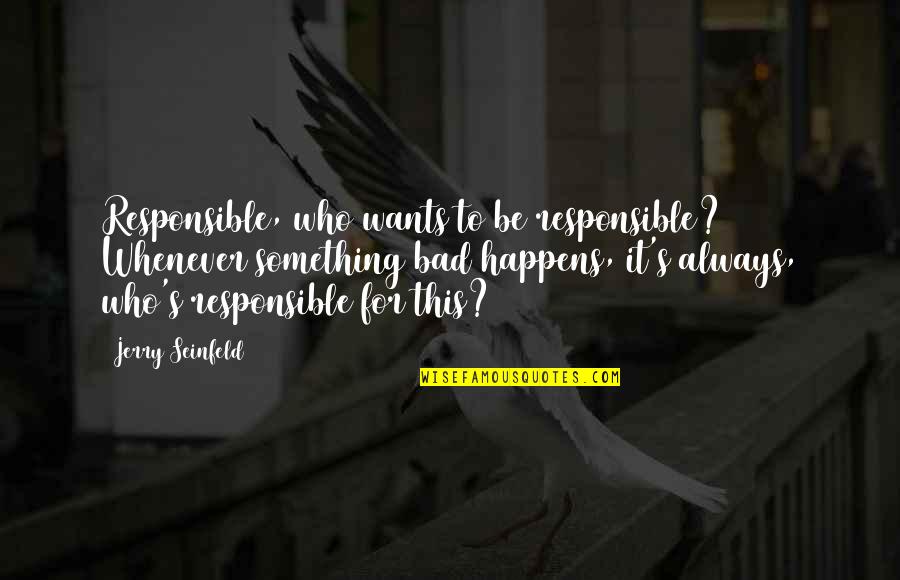 Responsible, who wants to be responsible? Whenever something bad happens, it's always, who's responsible for this? —
Jerry Seinfeld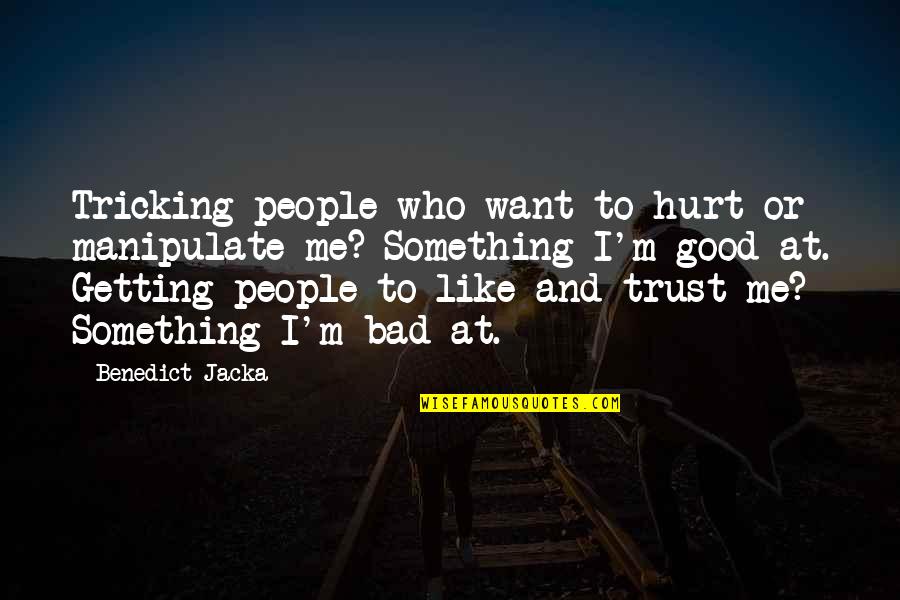 Tricking people who want to hurt or manipulate me? Something I'm good at. Getting people to like and trust me? Something I'm bad at. —
Benedict Jacka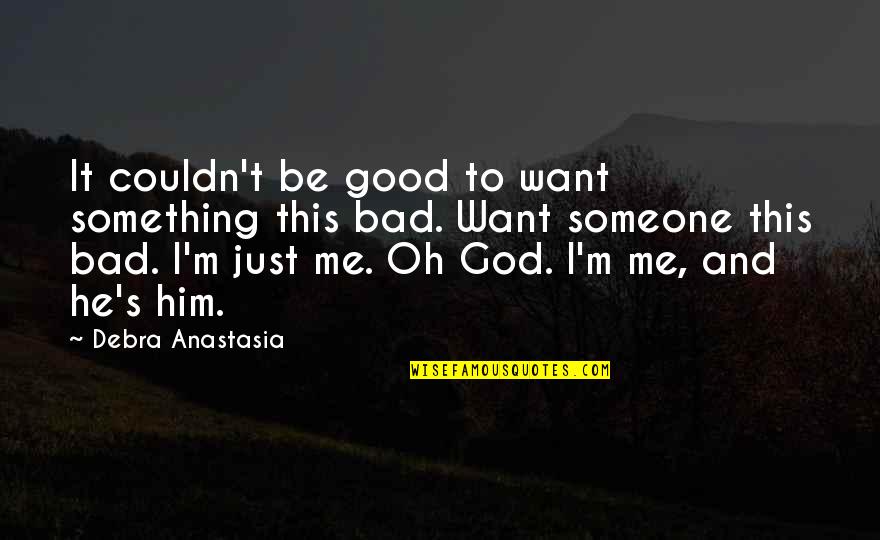 It couldn't be good to want something this bad. Want someone this bad. I'm just me. Oh God. I'm me, and he's him. —
Debra Anastasia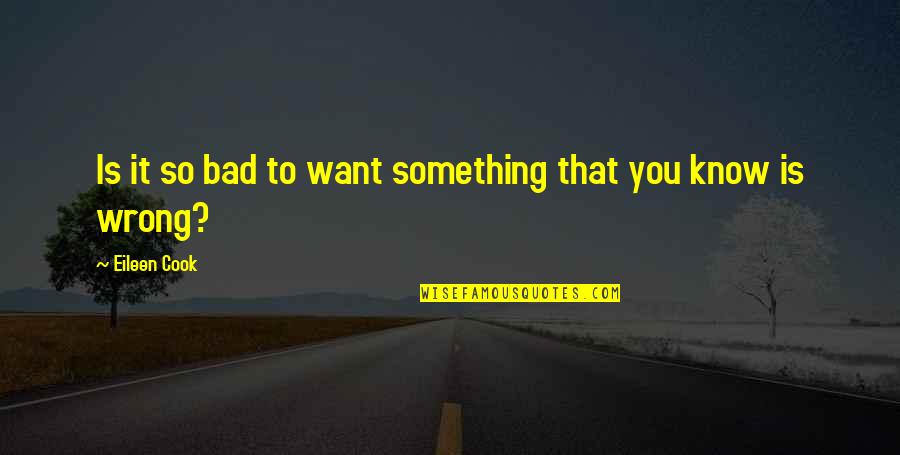 Is it so bad to want something that you know is wrong? —
Eileen Cook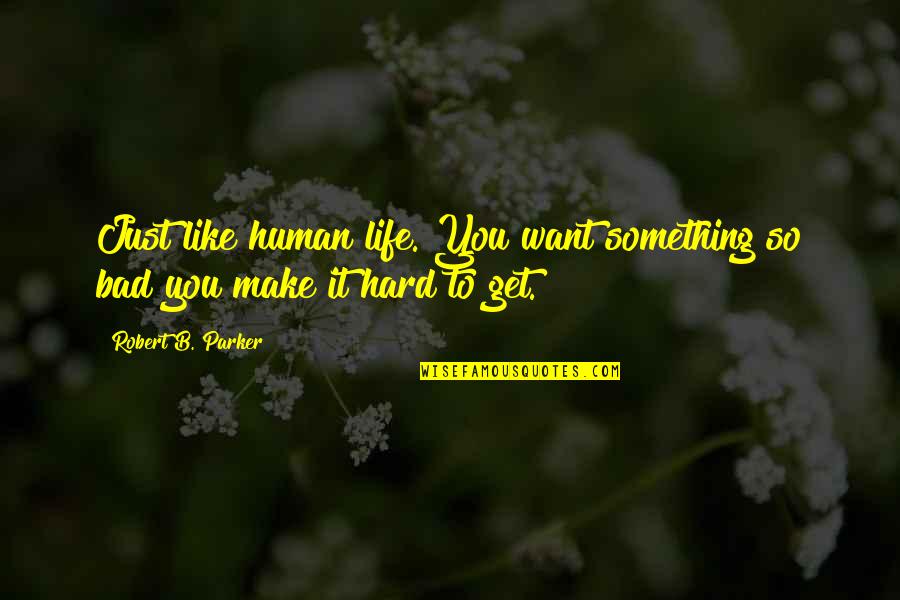 Just like human life.
You want something so bad
you make it hard to get. —
Robert B. Parker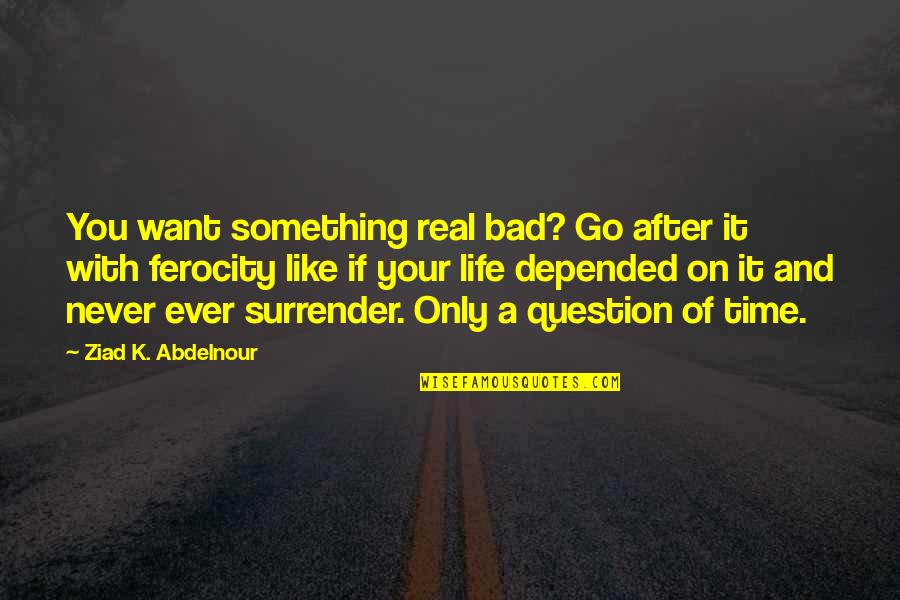 You want something real bad? Go after it with ferocity like if your life depended on it and never ever surrender. Only a question of time. —
Ziad K. Abdelnour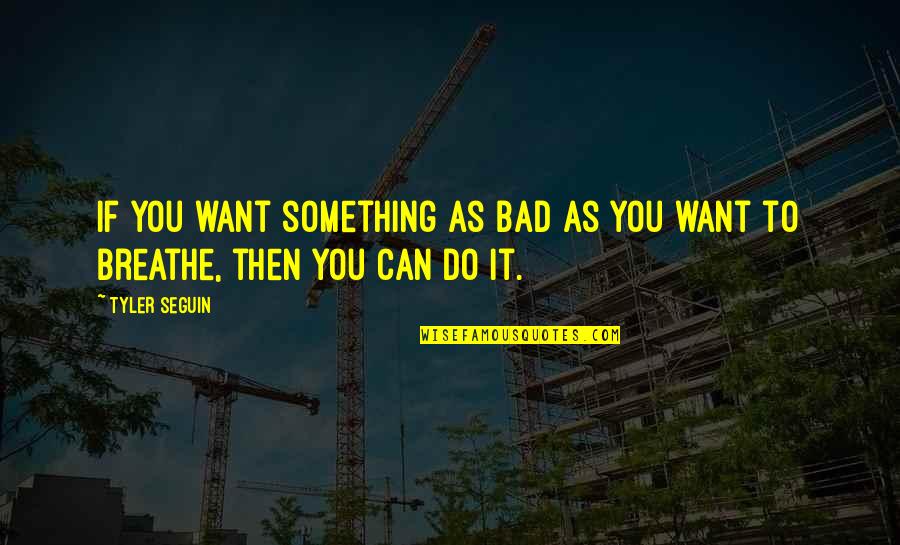 If you want something as bad as you want to breathe, then you can do it. —
Tyler Seguin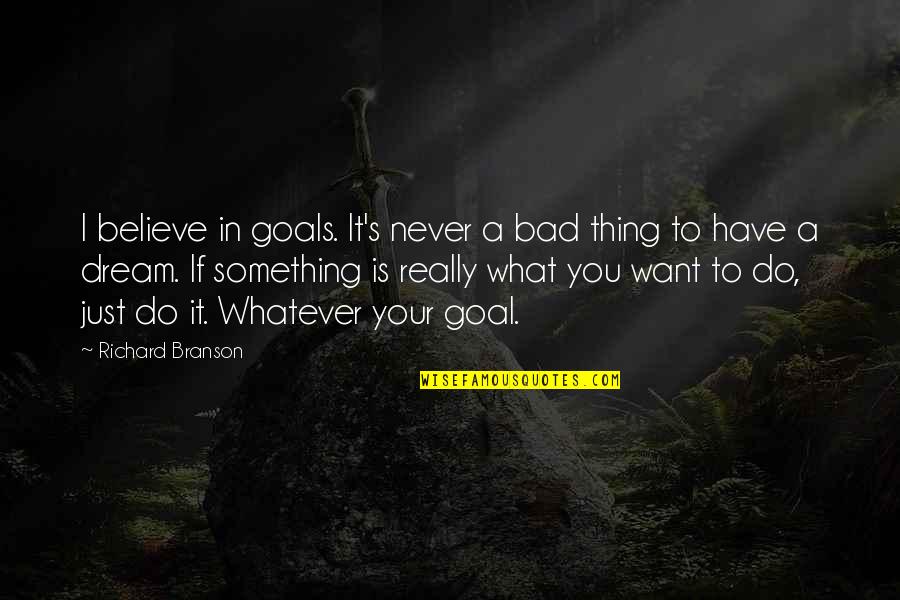 I believe in goals. It's never a bad thing to have a dream. If something is really what you want to do, just do it. Whatever your goal. —
Richard Branson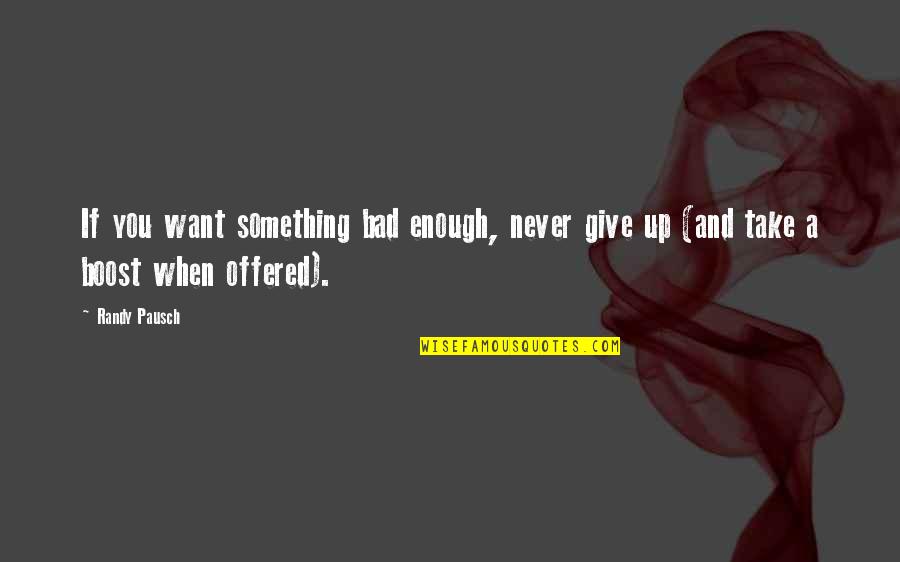 If you want something bad enough, never give up (and take a boost when offered). —
Randy Pausch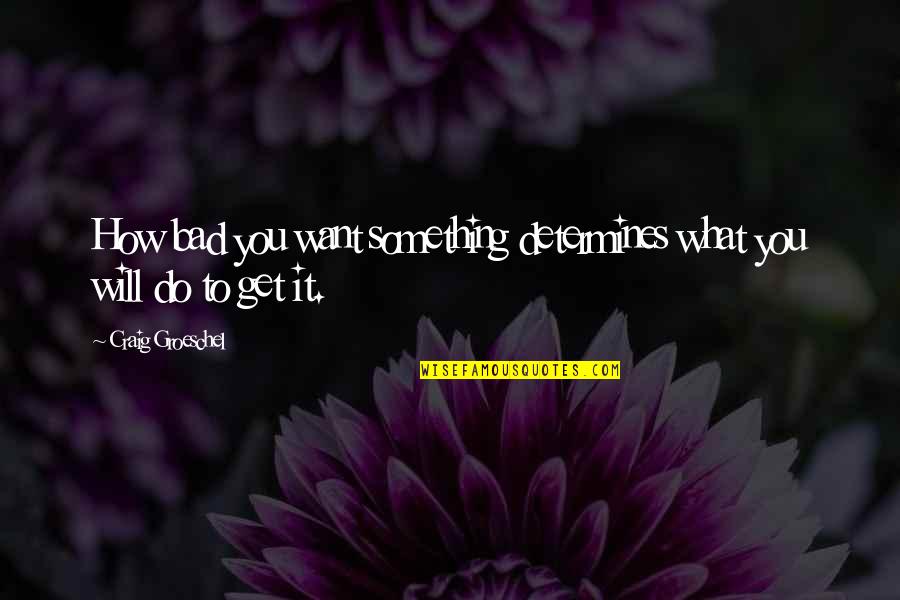 How bad you want something determines what you will do to get it. —
Craig Groeschel
He's stuck with them, so he makes the best of a bad situation. he's a hero because he makes something good out of a life he doesn't want. —
Natalie Standiford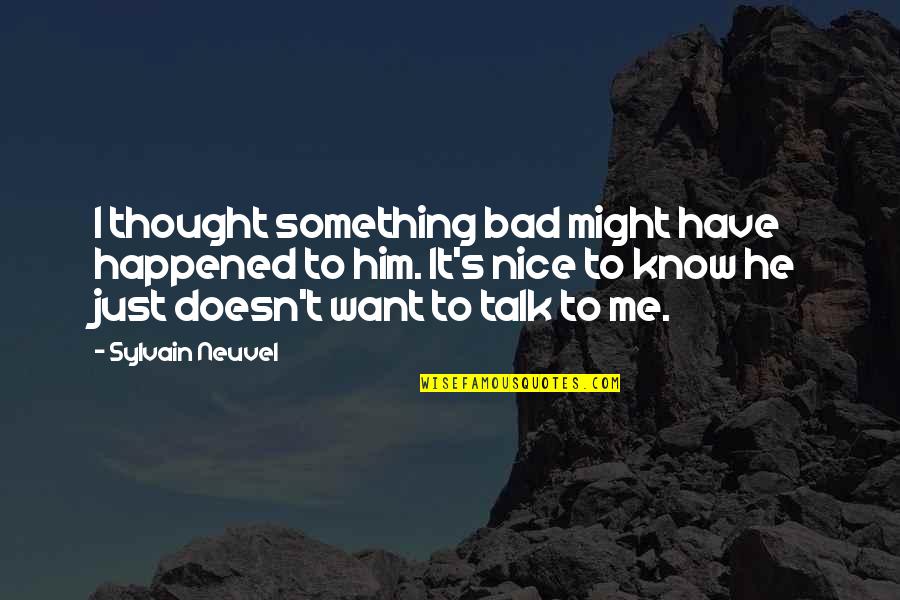 I thought something bad might have happened to him. It's nice to know he just doesn't want to talk to me. —
Sylvain Neuvel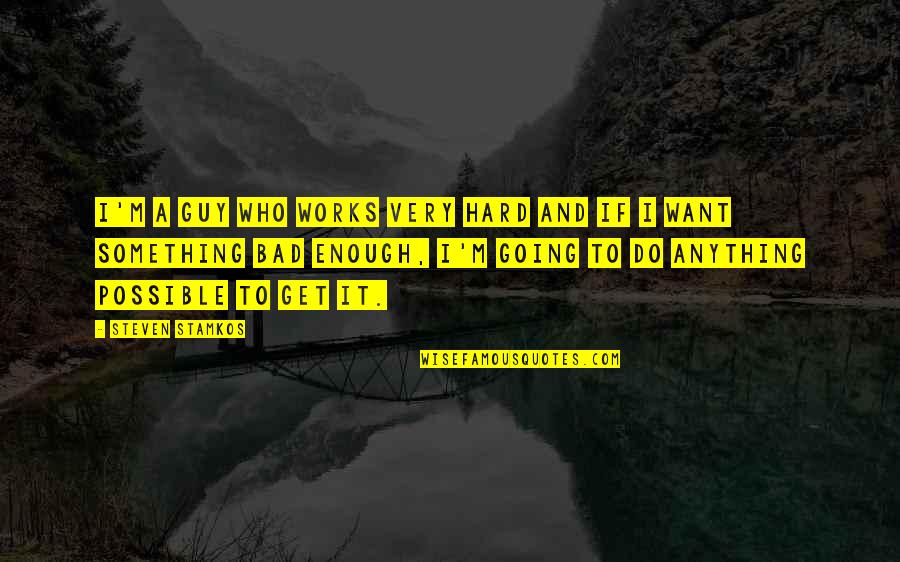 I'm a guy who works very hard and if I want something bad enough, I'm going to do anything possible to get it. —
Steven Stamkos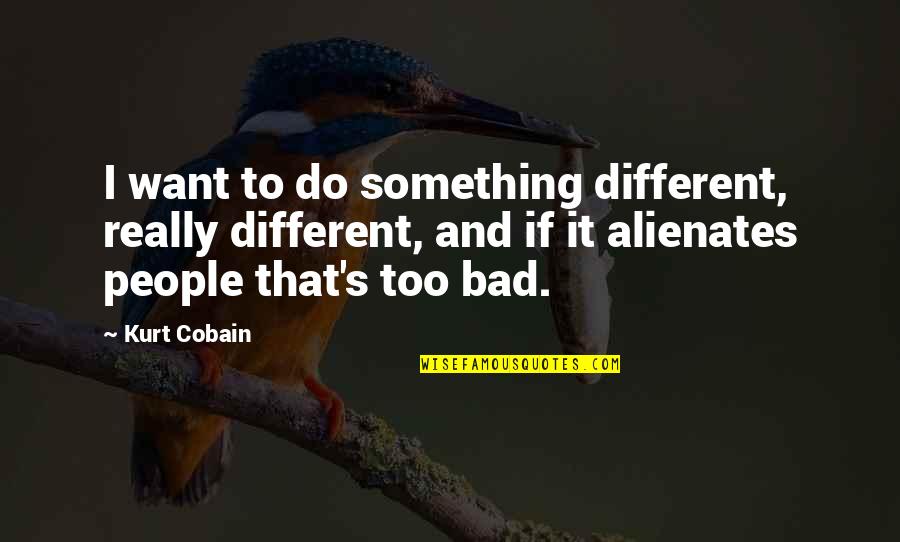 I want to do something different, really different, and if it alienates people that's too bad. —
Kurt Cobain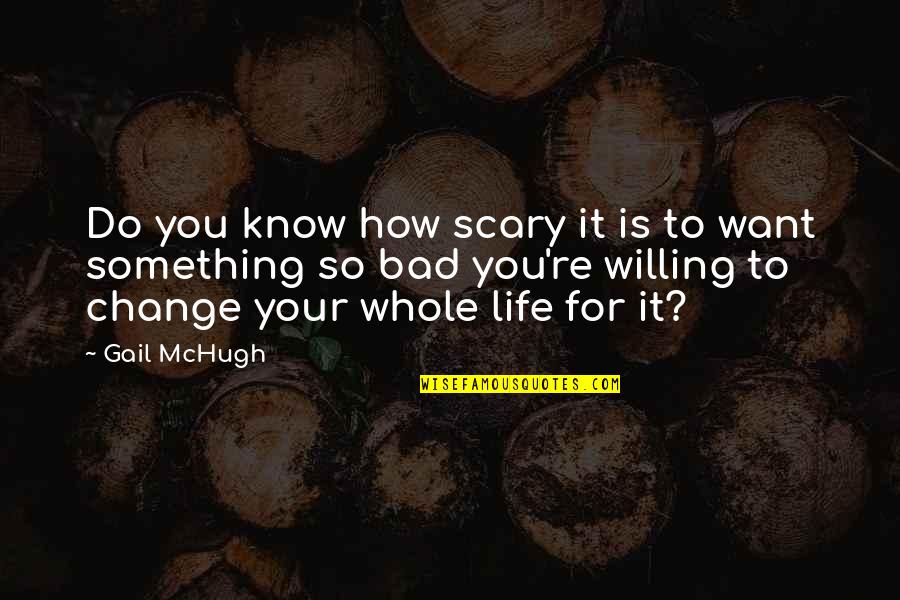 Do you know how scary it is to want something so bad you're willing to change your whole life for it? —
Gail McHugh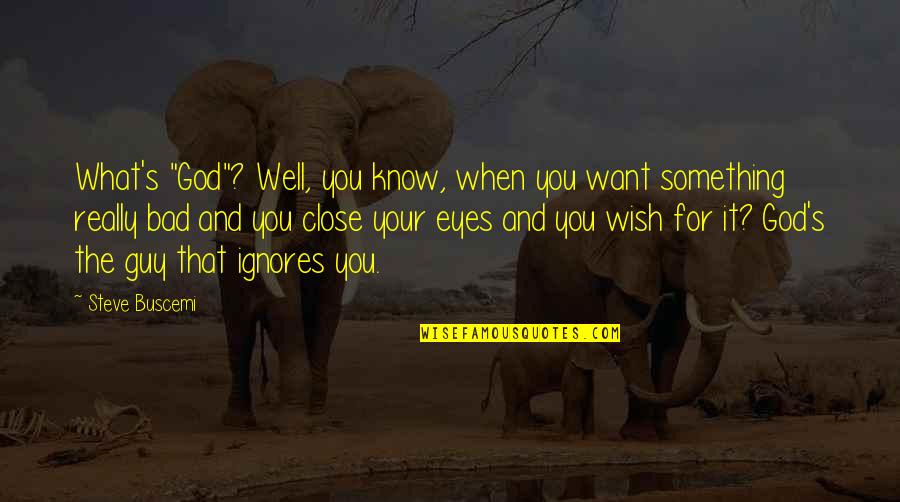 What's "God"? Well, you know, when you want something really bad and you close your eyes and you wish for it? God's the guy that ignores you. —
Steve Buscemi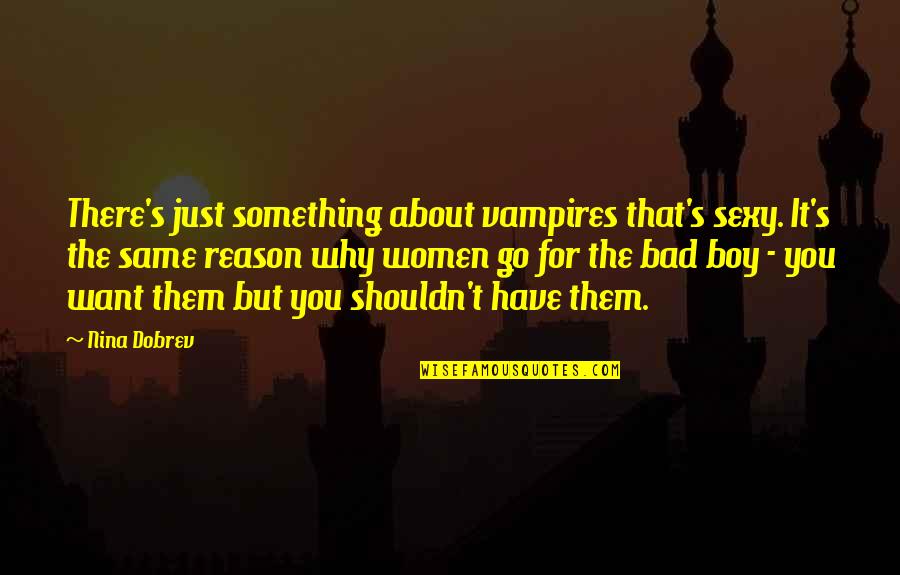 There's just something about vampires that's sexy. It's the same reason why women go for the bad boy - you want them but you shouldn't have them. —
Nina Dobrev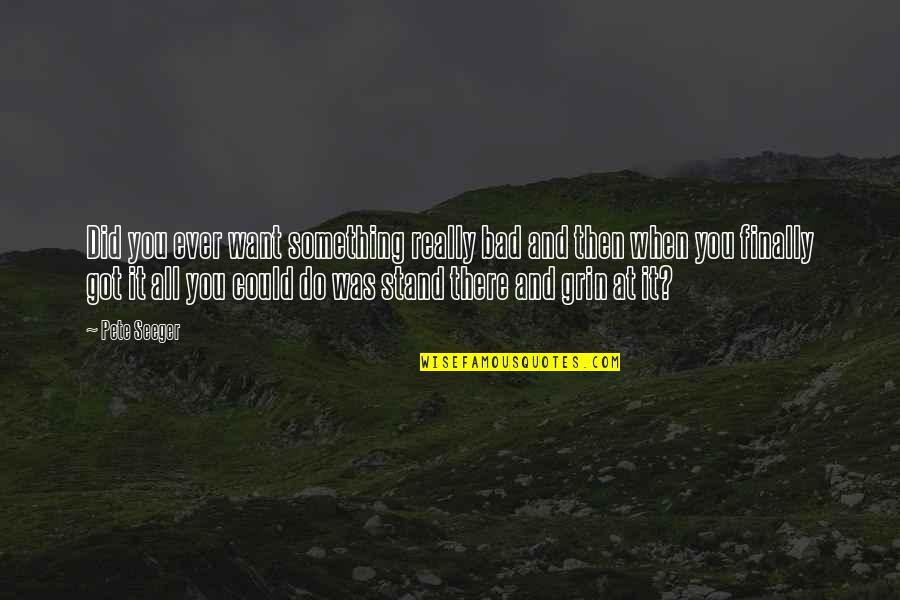 Did you ever want something really bad and then when you finally got it all you could do was stand there and grin at it? —
Pete Seeger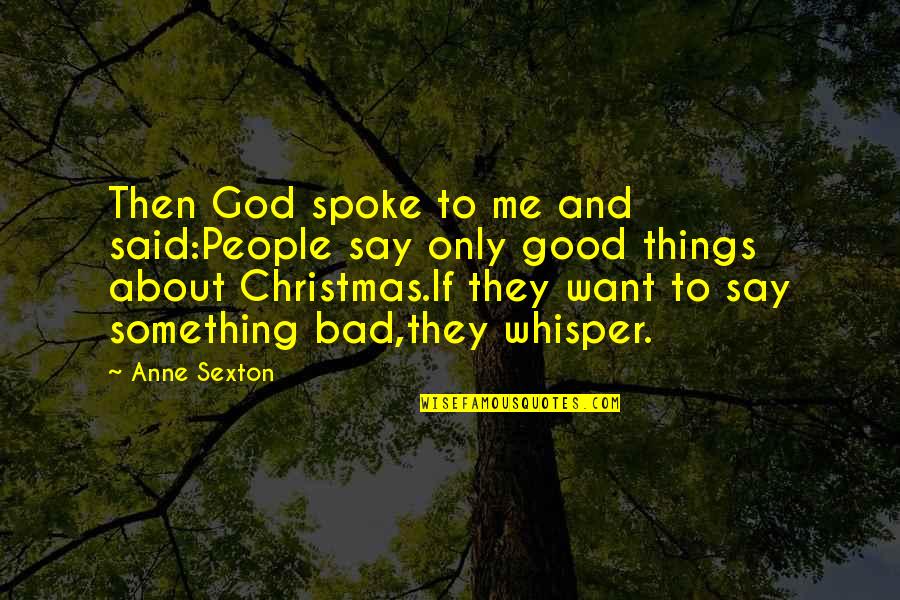 Then God spoke to me and said:
People say only good things about Christmas.
If they want to say something bad,
they whisper. —
Anne Sexton