You Stress Me Quotes
Collection of top 38 famous quotes about You Stress Me
You Stress Me Quotes & Sayings
Happy to read and share the best inspirational You Stress Me quotes, sayings and quotations on Wise Famous Quotes.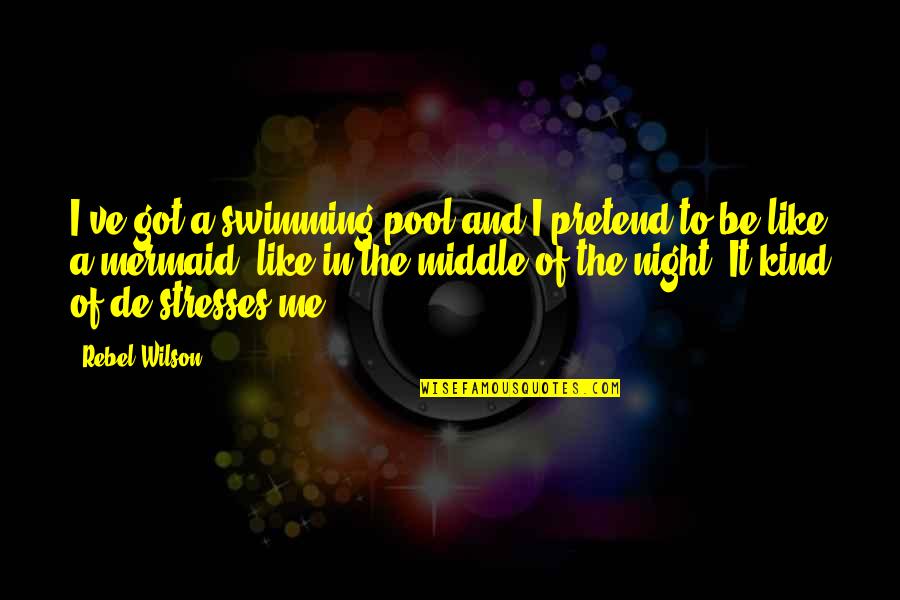 I've got a swimming pool and I pretend to be like a mermaid, like in the middle of the night. It kind of de-stresses me.
—
Rebel Wilson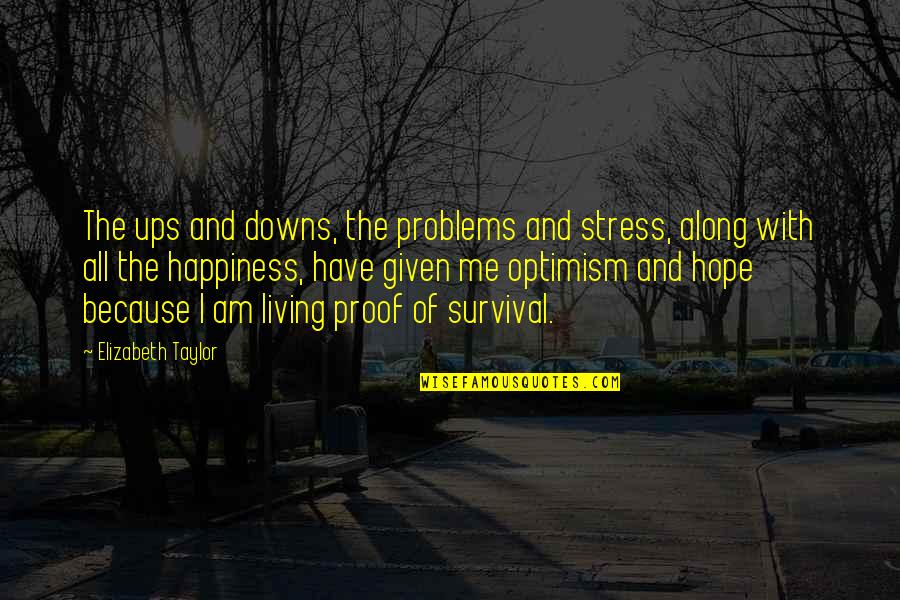 The ups and downs, the problems and stress, along with all the happiness, have given me optimism and hope because I am living proof of survival.
—
Elizabeth Taylor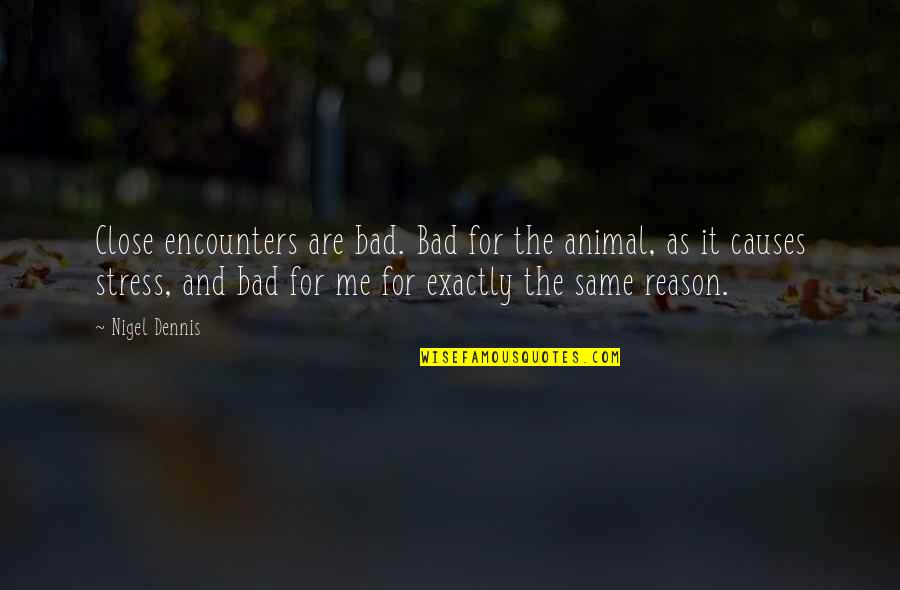 Close encounters are bad. Bad for the animal, as it causes stress, and bad for me for exactly the same reason.
—
Nigel Dennis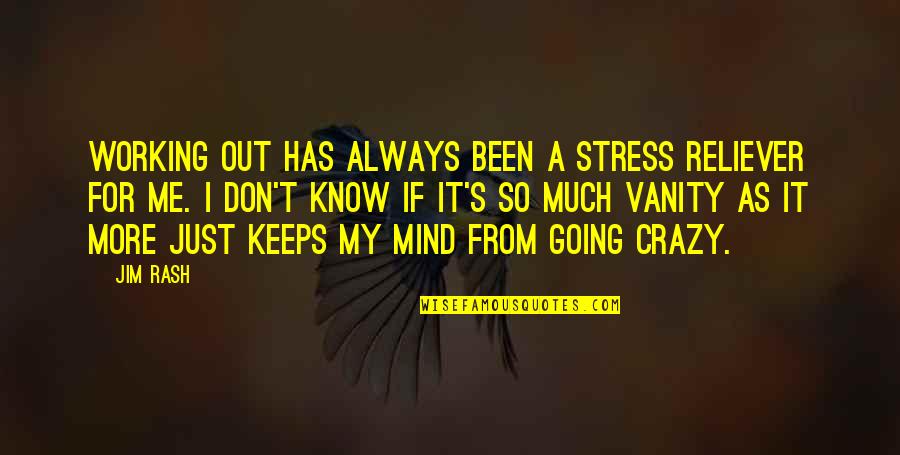 Working out has always been a stress reliever for me. I don't know if it's so much vanity as it more just keeps my mind from going crazy.
—
Jim Rash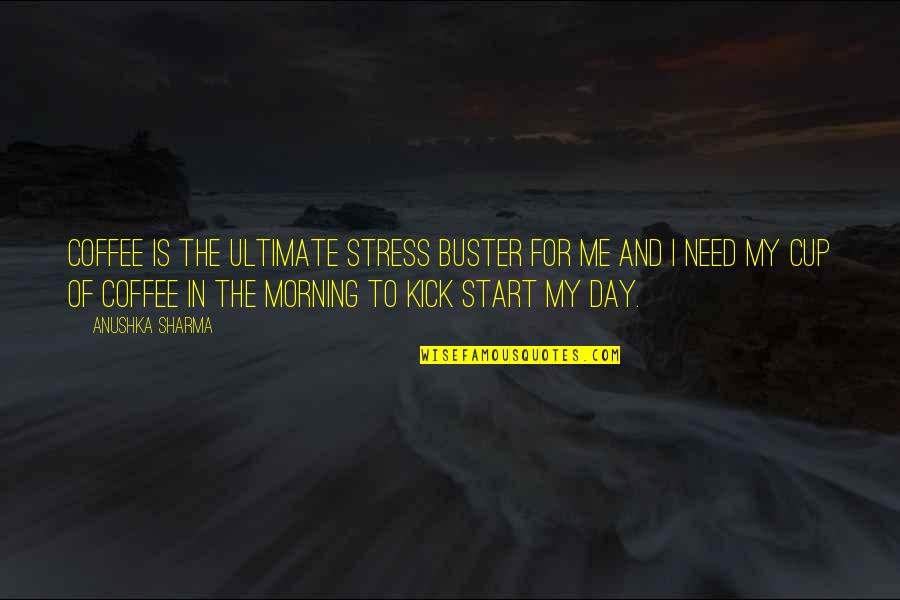 Coffee is the ultimate stress buster for me and I need my cup of coffee in the morning to kick start my day.
—
Anushka Sharma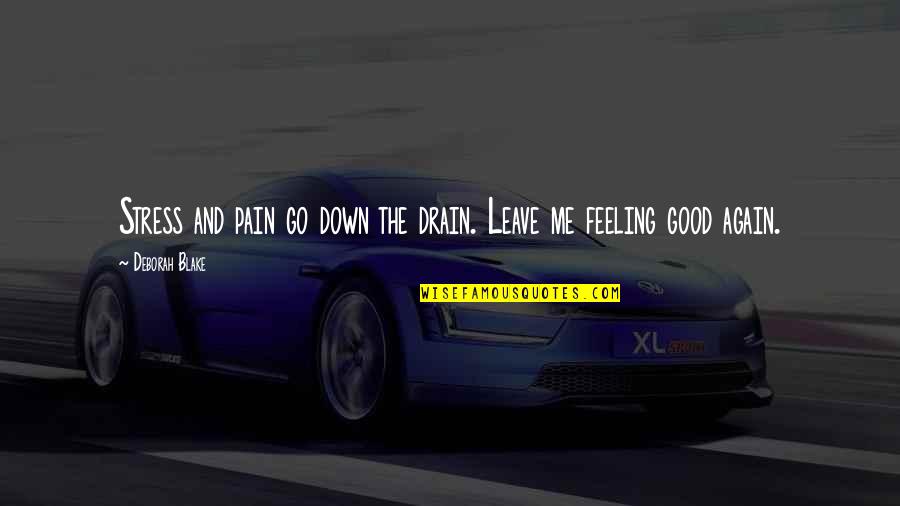 Stress and pain go down the drain. Leave me feeling good again.
—
Deborah Blake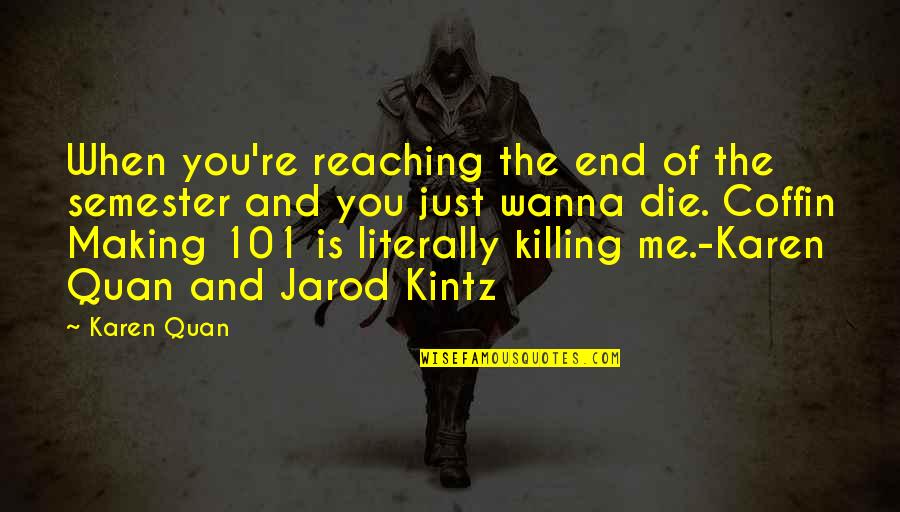 When you're reaching the end of the semester and you just wanna die. Coffin Making 101 is literally killing me.
-Karen Quan and Jarod Kintz —
Karen Quan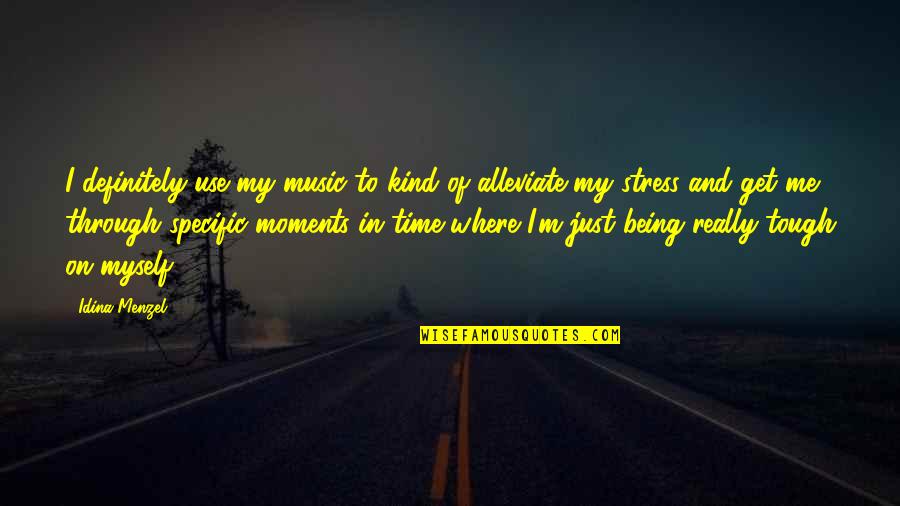 I definitely use my music to kind of alleviate my stress and get me through specific moments in time where I'm just being really tough on myself. —
Idina Menzel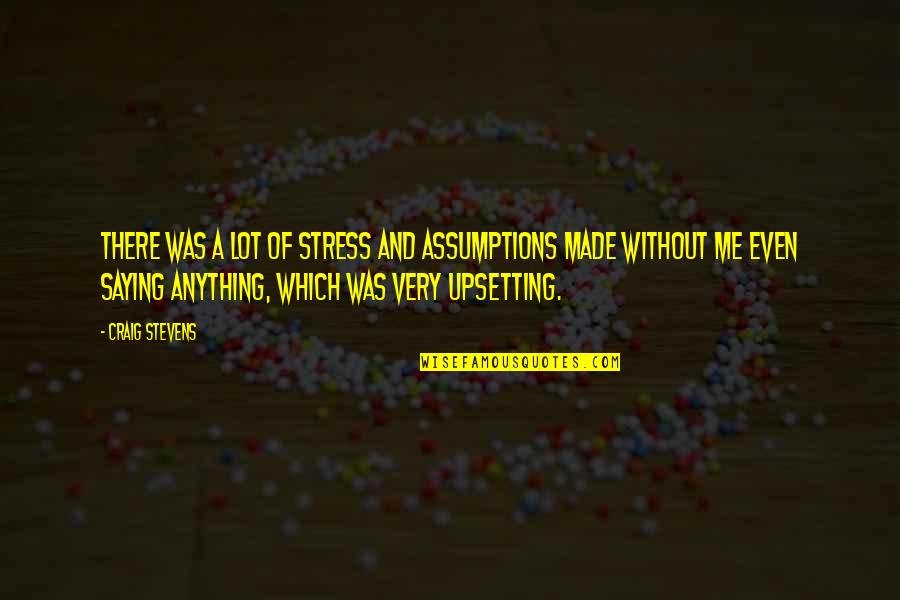 There was a lot of stress and assumptions made without me even saying anything, which was very upsetting. —
Craig Stevens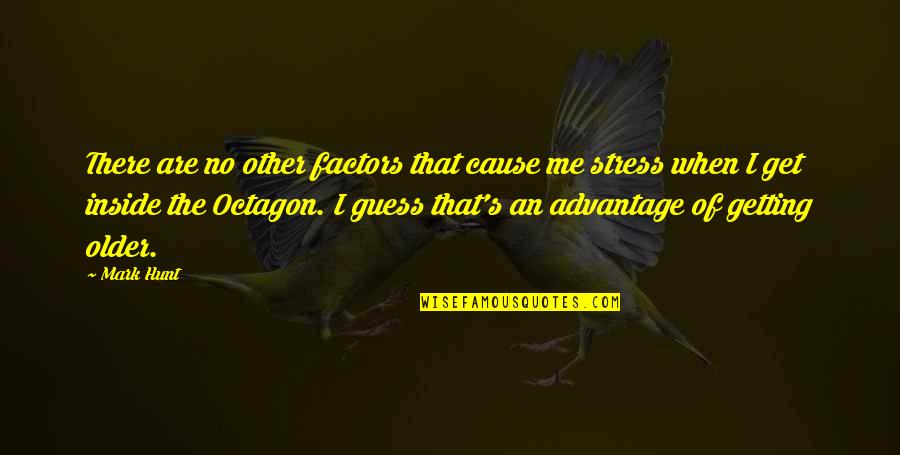 There are no other factors that cause me stress when I get inside the Octagon. I guess that's an advantage of getting older. —
Mark Hunt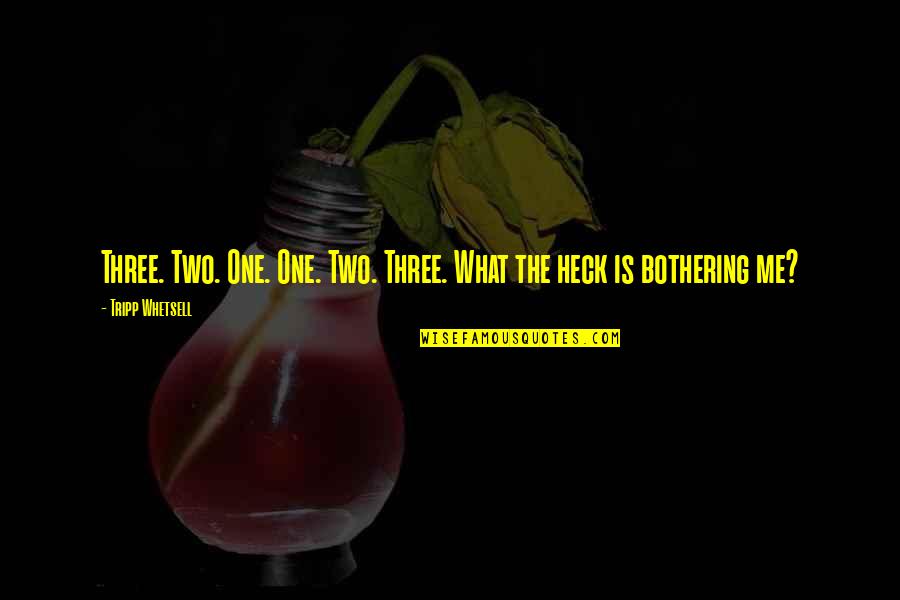 Three. Two. One. One. Two. Three. What the heck is bothering me? —
Tripp Whetsell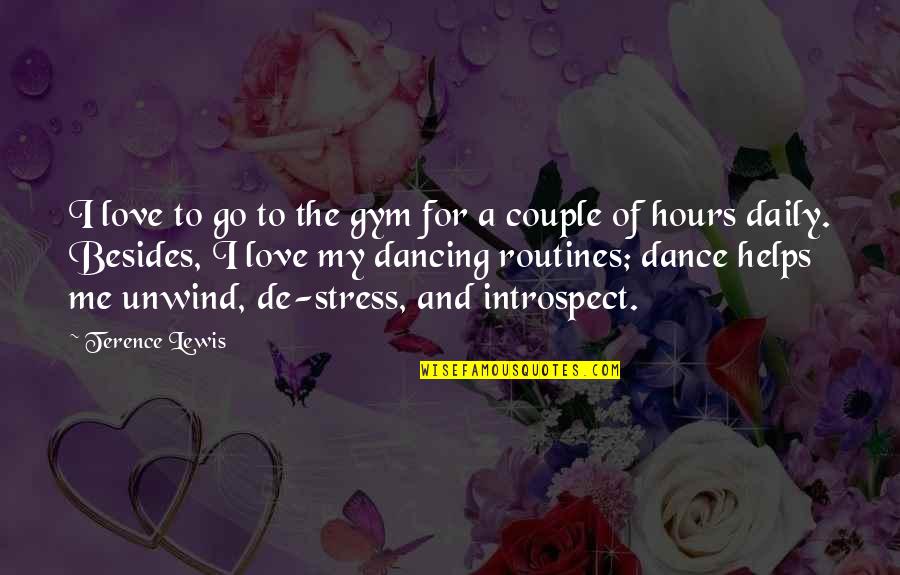 I love to go to the gym for a couple of hours daily. Besides, I love my dancing routines; dance helps me unwind, de-stress, and introspect. —
Terence Lewis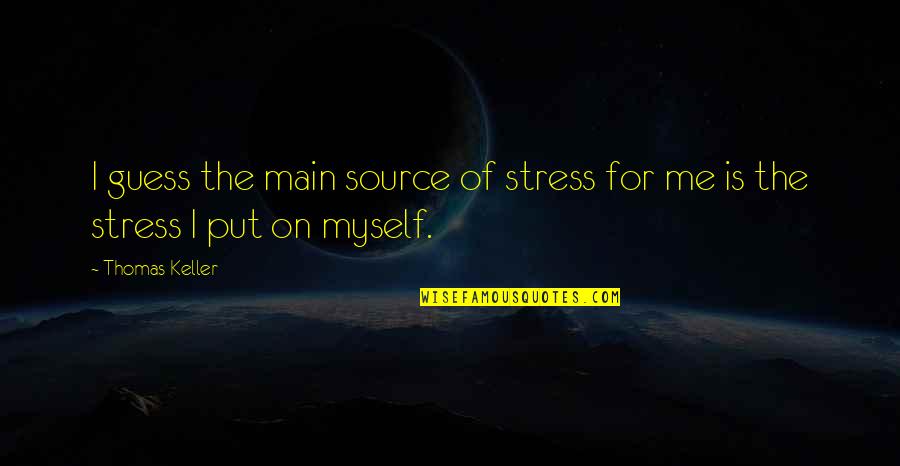 I guess the main source of stress for me is the stress I put on myself. —
Thomas Keller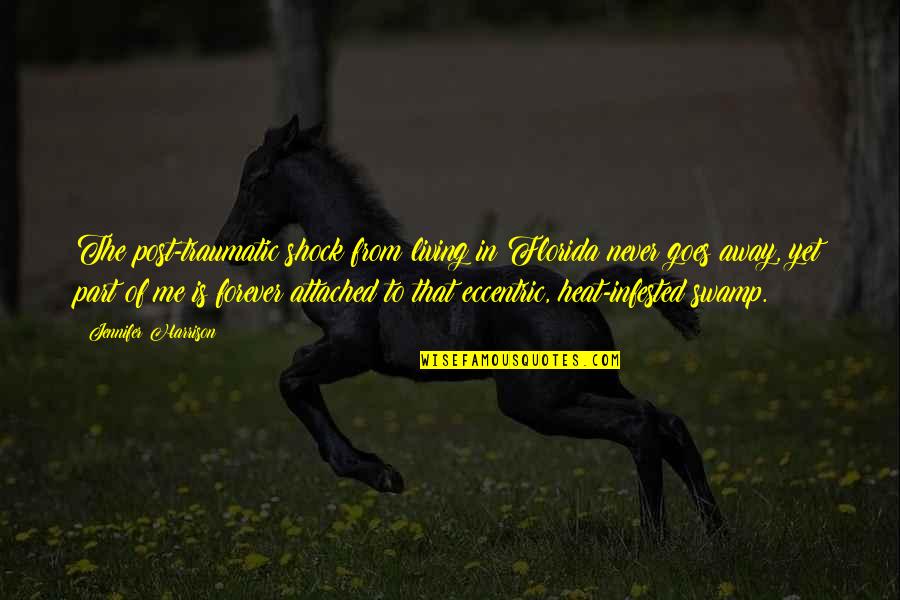 The post-traumatic shock from living in Florida never goes away, yet part of me is forever attached to that eccentric, heat-infested swamp. —
Jennifer Harrison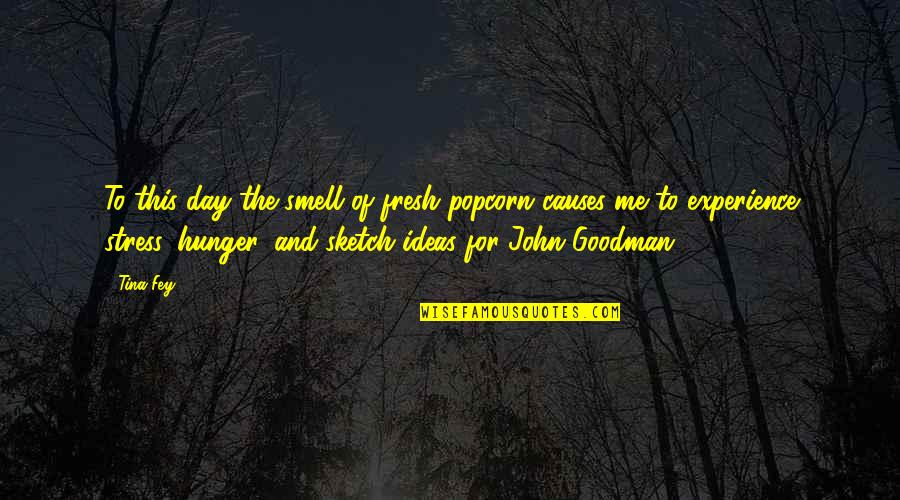 To this day the smell of fresh popcorn causes me to experience stress, hunger, and sketch ideas for John Goodman. —
Tina Fey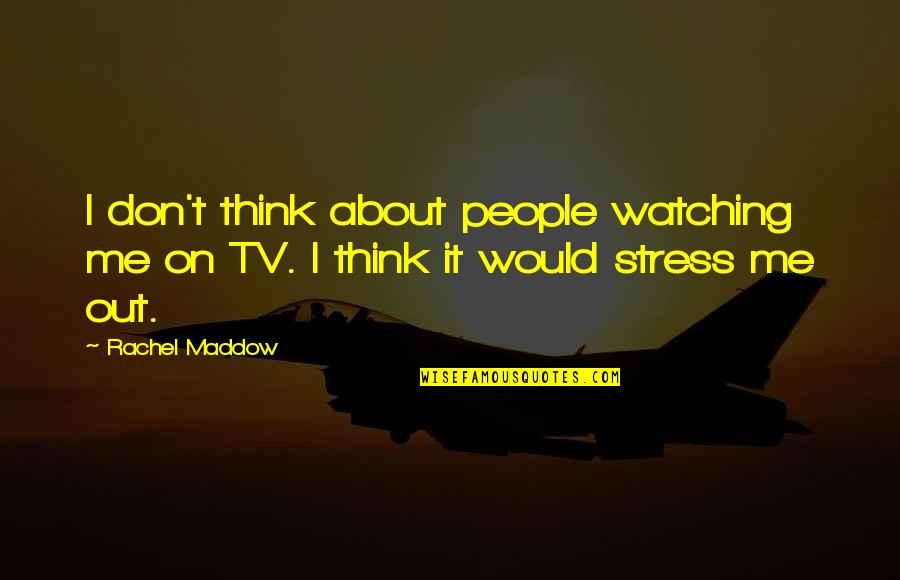 I don't think about people watching me on TV. I think it would stress me out. —
Rachel Maddow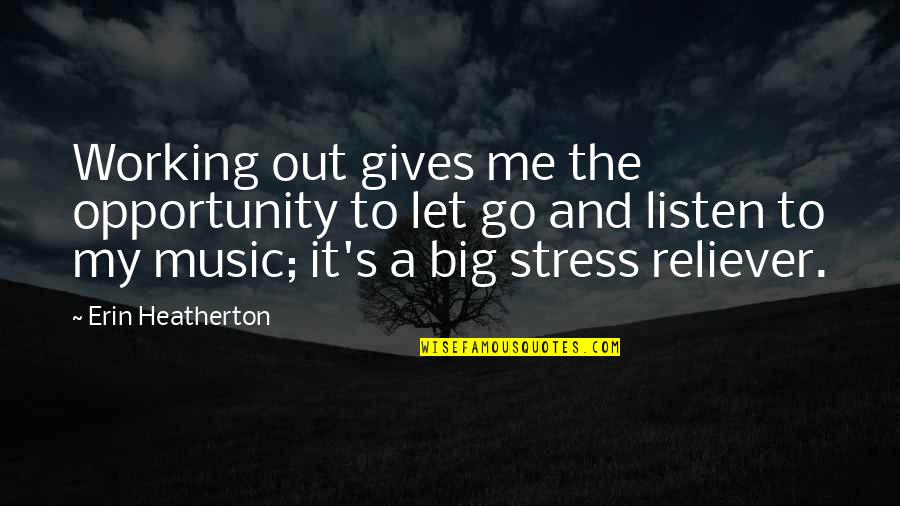 Working out gives me the opportunity to let go and listen to my music; it's a big stress reliever. —
Erin Heatherton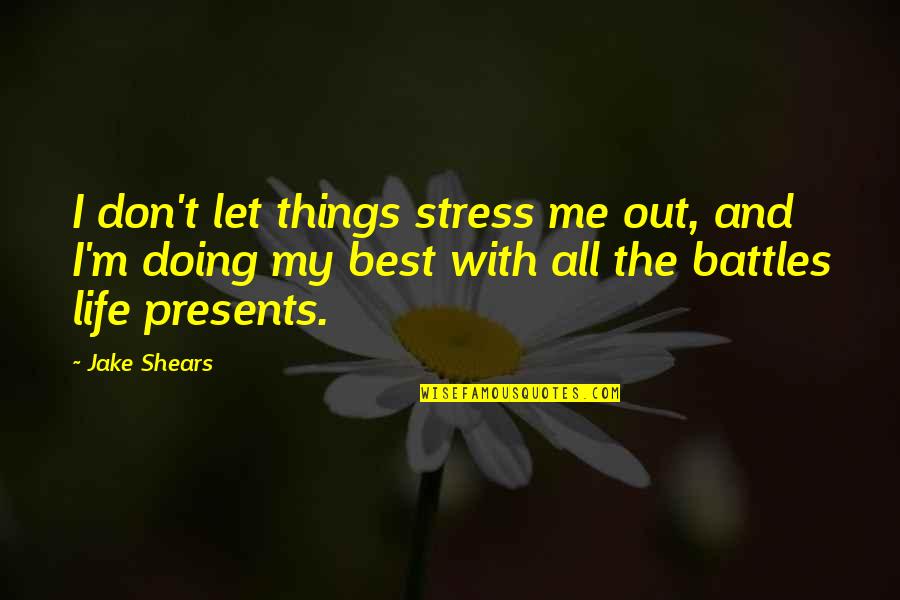 I don't let things stress me out, and I'm doing my best with all the battles life presents. —
Jake Shears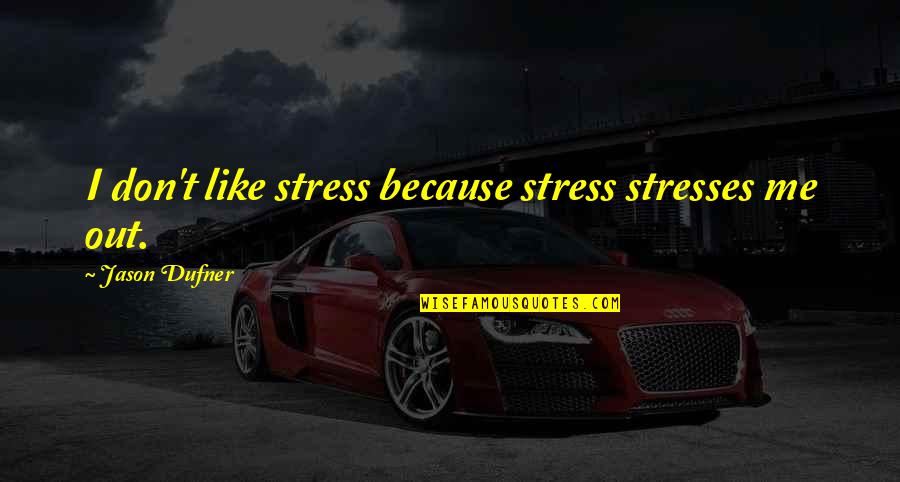 I don't like stress because stress stresses me out. —
Jason Dufner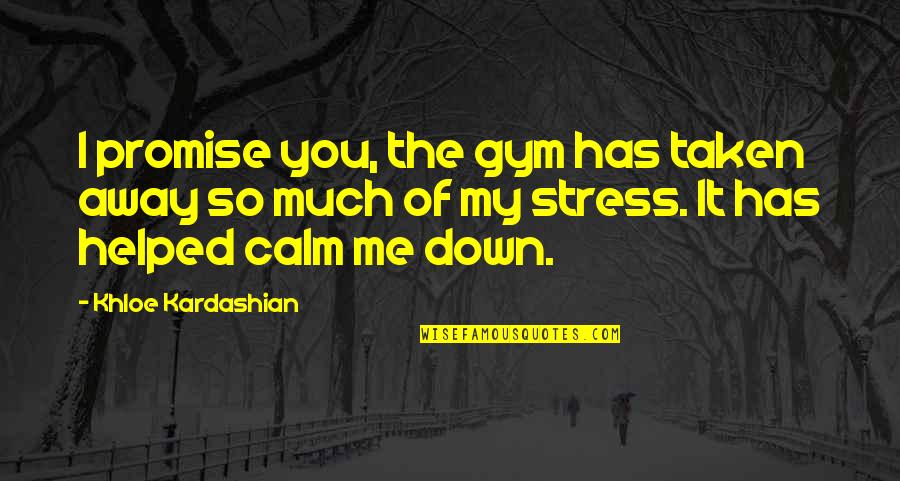 I promise you, the gym has taken away so much of my stress. It has helped calm me down. —
Khloe Kardashian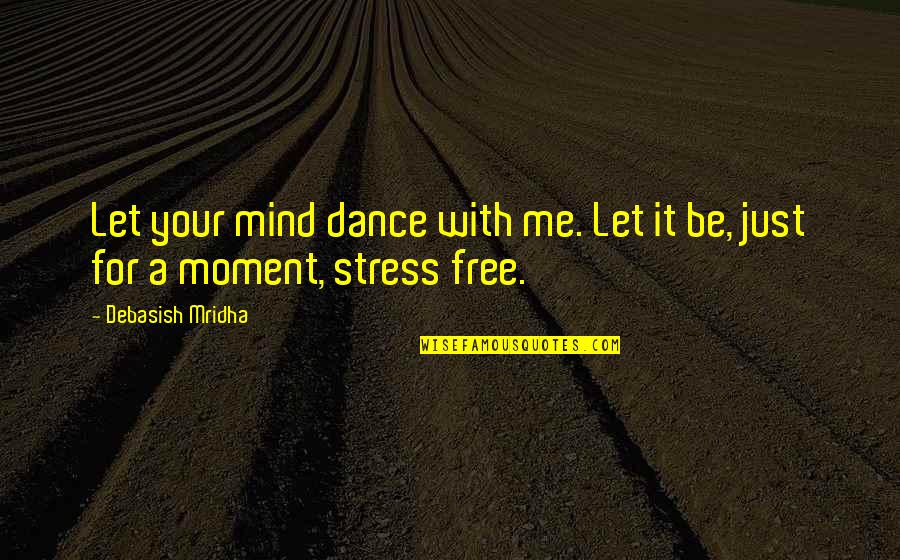 Let your mind dance with me. Let it be, just for a moment, stress free. —
Debasish Mridha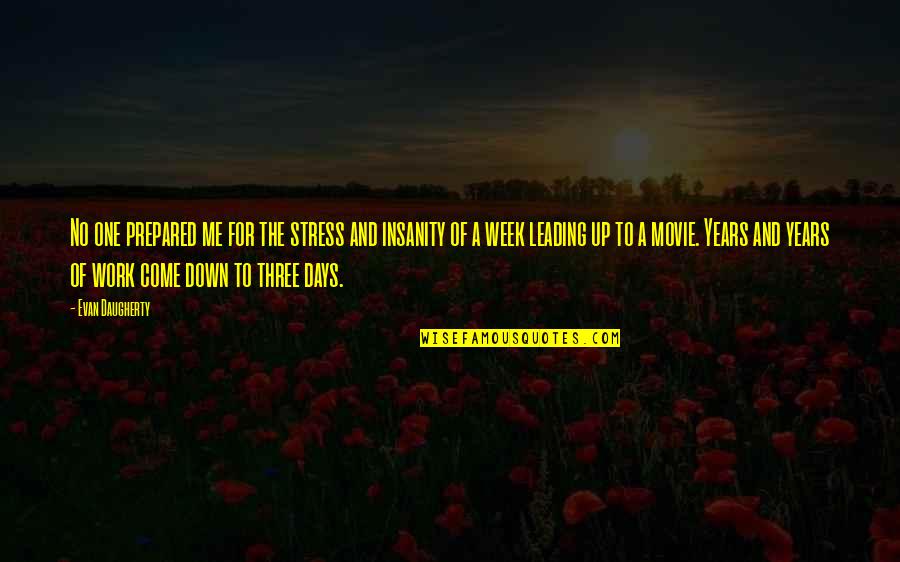 No one prepared me for the stress and insanity of a week leading up to a movie. Years and years of work come down to three days. —
Evan Daugherty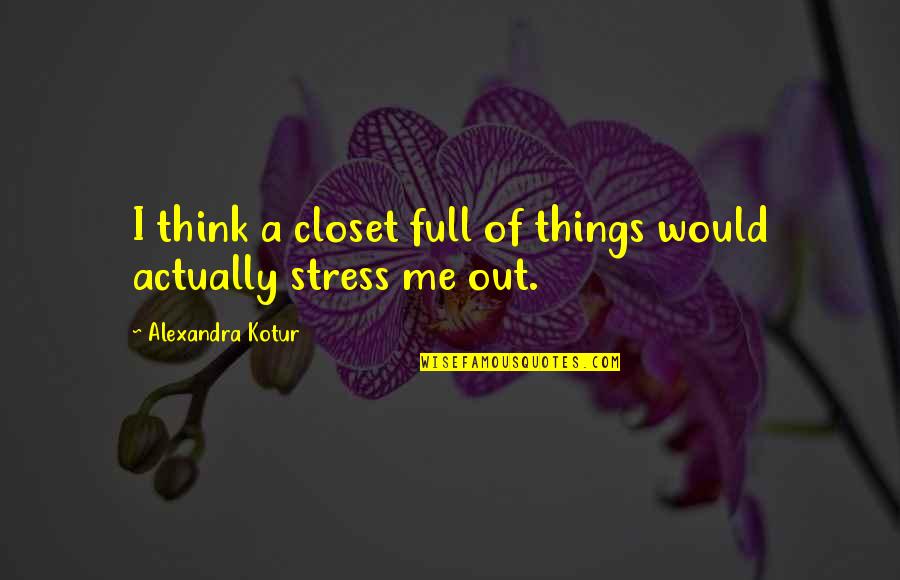 I think a closet full of things would actually stress me out. —
Alexandra Kotur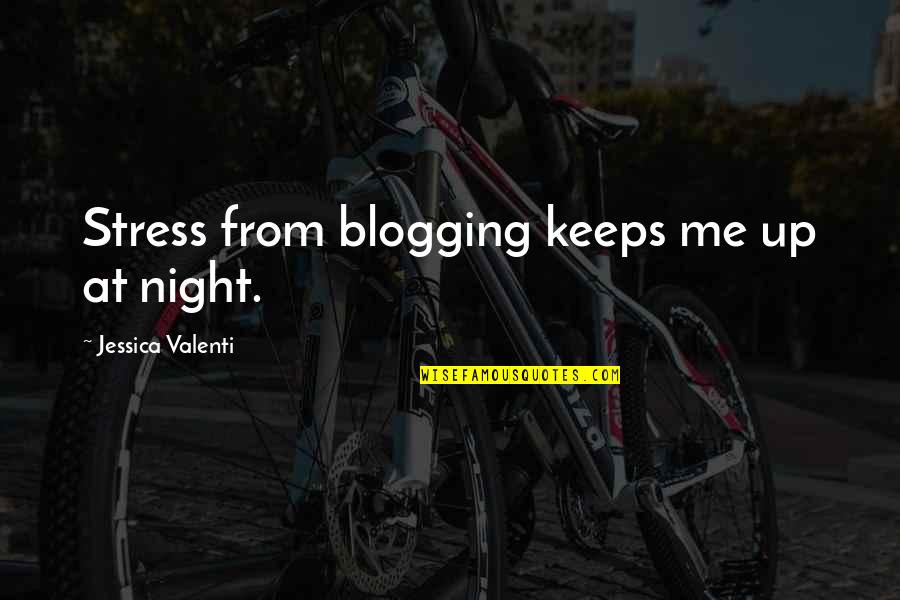 Stress from blogging keeps me up at night. —
Jessica Valenti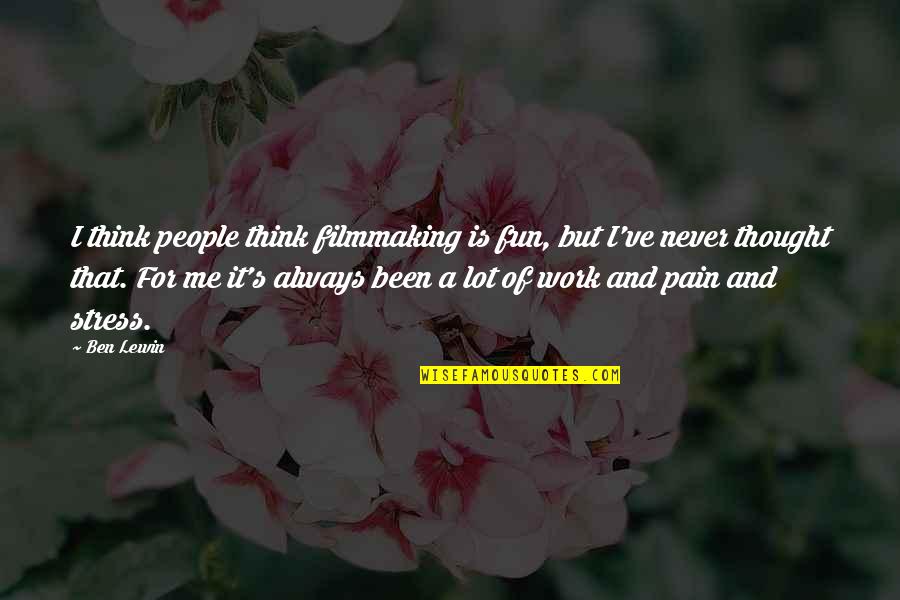 I think people think filmmaking is fun, but I've never thought that. For me it's always been a lot of work and pain and stress. —
Ben Lewin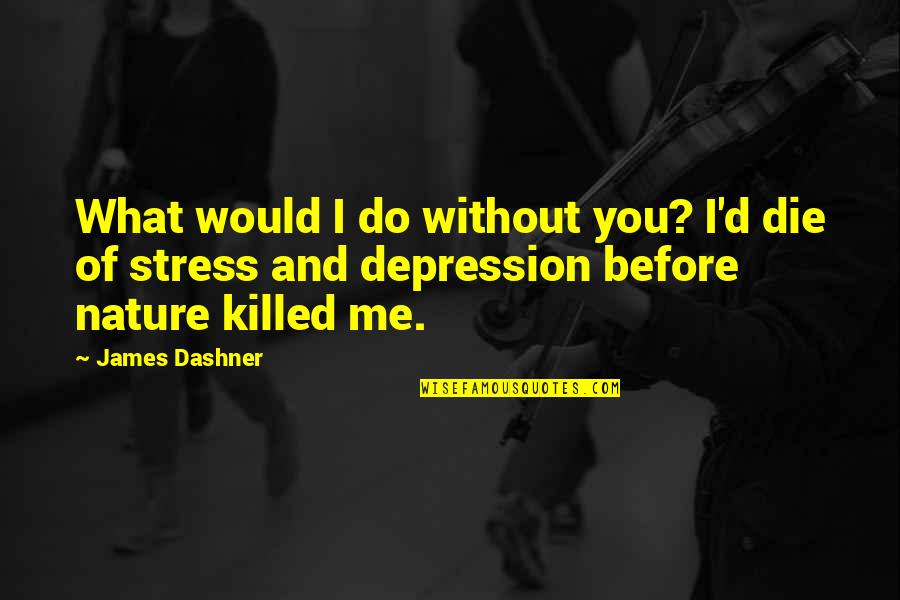 What would I do without you? I'd die of stress and depression before nature killed me. —
James Dashner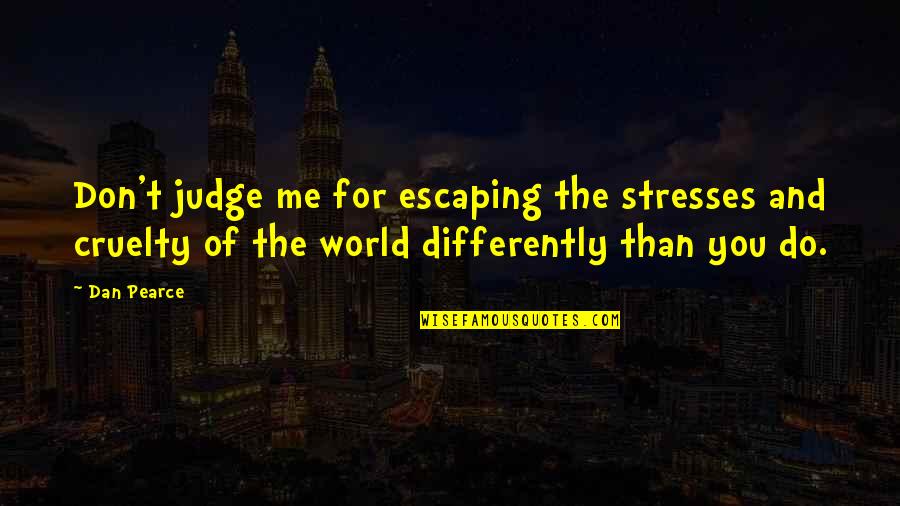 Don't judge me for escaping the stresses and cruelty of the world differently than you do. —
Dan Pearce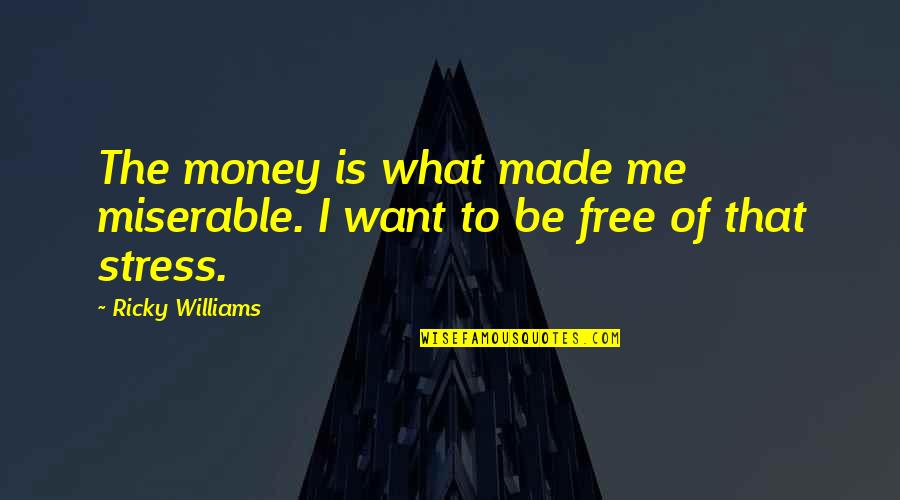 The money is what made me miserable. I want to be free of that stress. —
Ricky Williams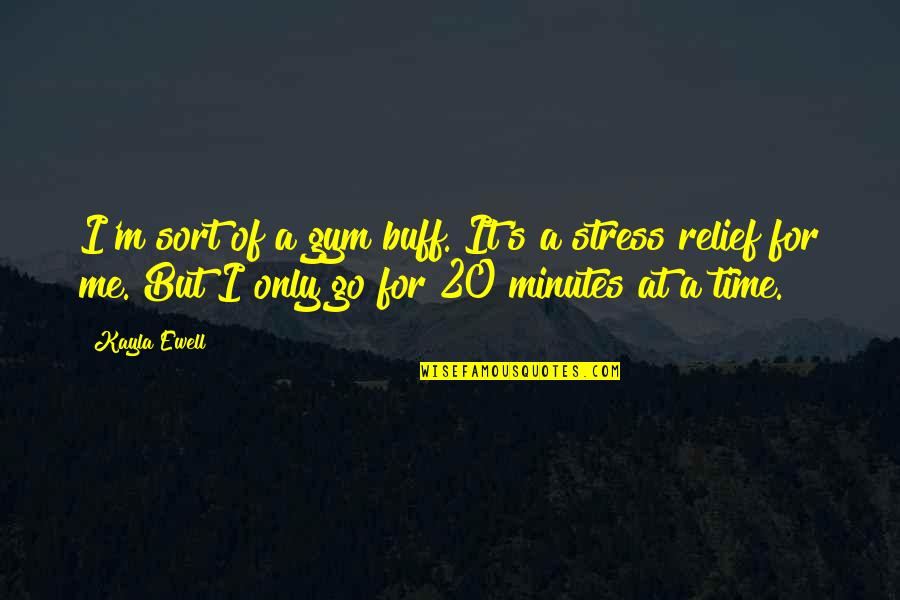 I'm sort of a gym buff. It's a stress relief for me. But I only go for 20 minutes at a time. —
Kayla Ewell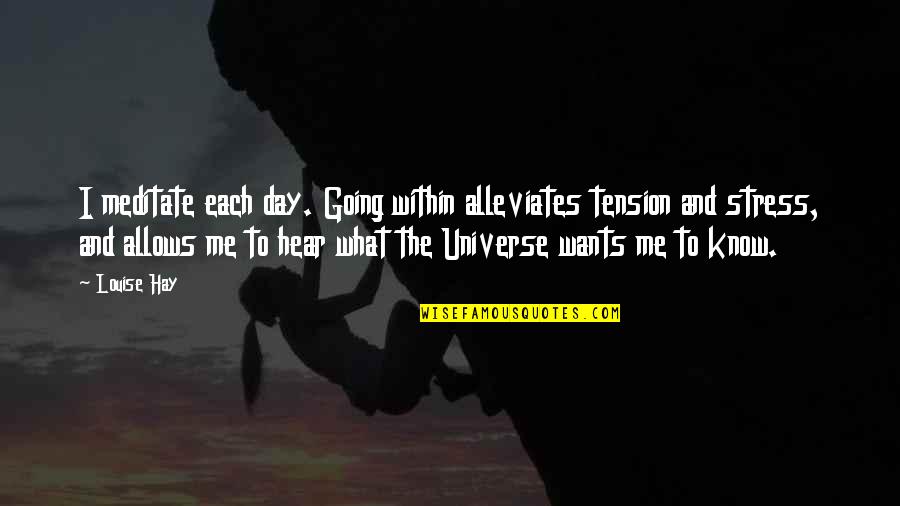 I meditate each day. Going within alleviates tension and stress, and allows me to hear what the Universe wants me to know. —
Louise Hay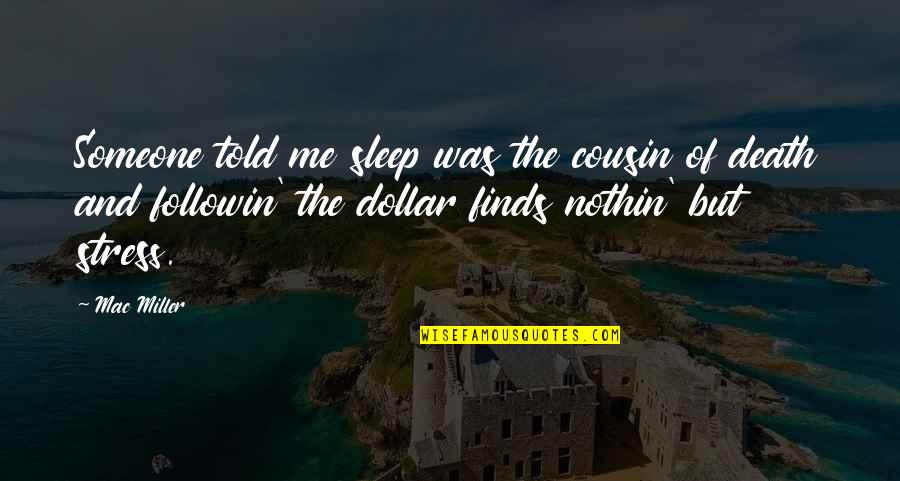 Someone told me sleep was the cousin of death and followin' the dollar finds nothin' but stress. —
Mac Miller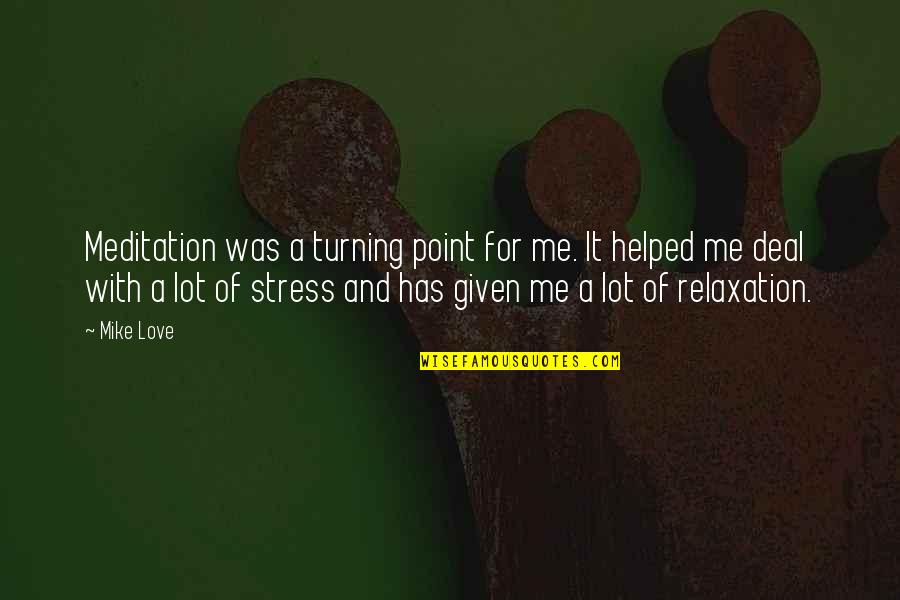 Meditation was a turning point for me. It helped me deal with a lot of stress and has given me a lot of relaxation. —
Mike Love