You Are Treasured Quotes
Collection of top 40 famous quotes about You Are Treasured
You Are Treasured Quotes & Sayings
Happy to read and share the best inspirational You Are Treasured quotes, sayings and quotations on Wise Famous Quotes.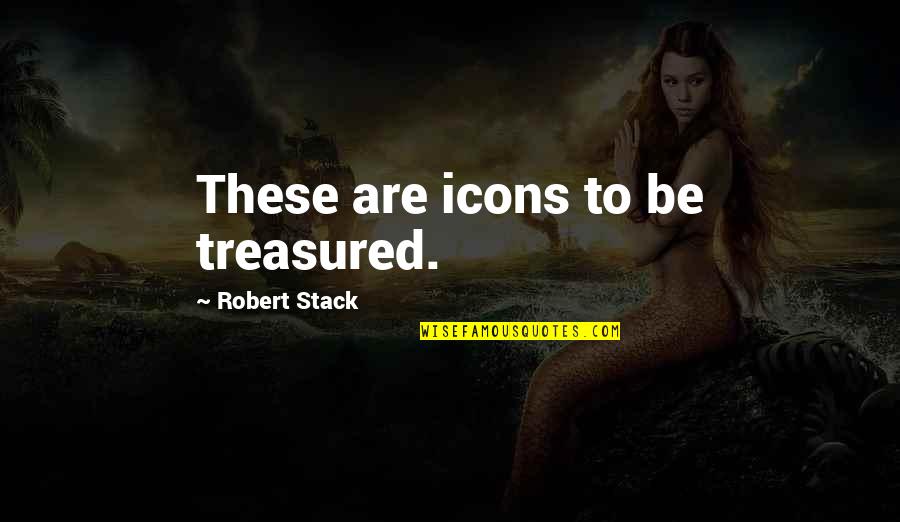 These are icons to be treasured.
—
Robert Stack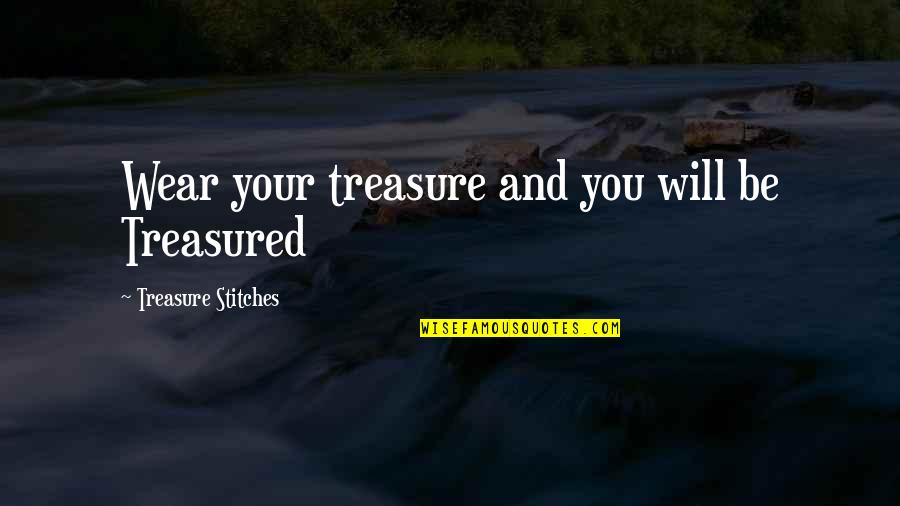 Wear your treasure and you will be Treasured
—
Treasure Stitches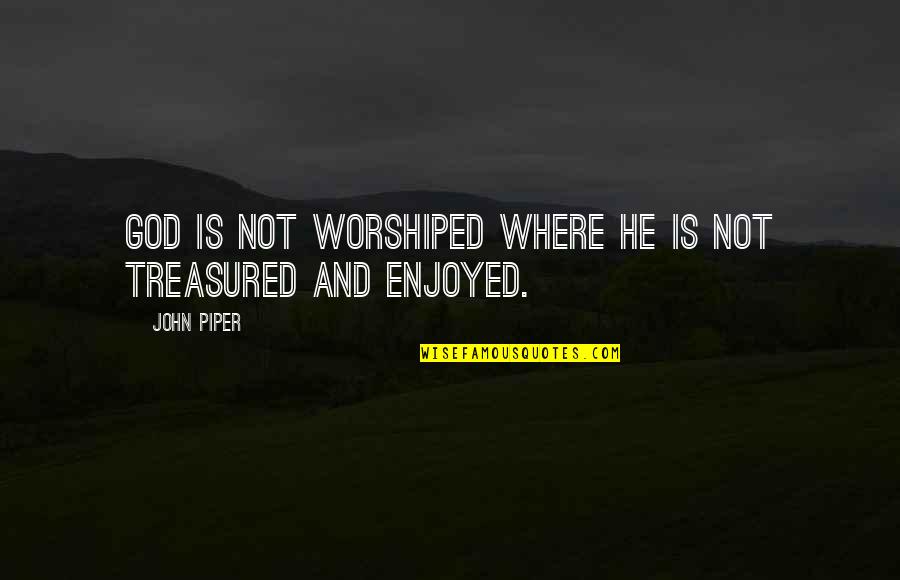 God is not worshiped where He is not treasured and enjoyed.
—
John Piper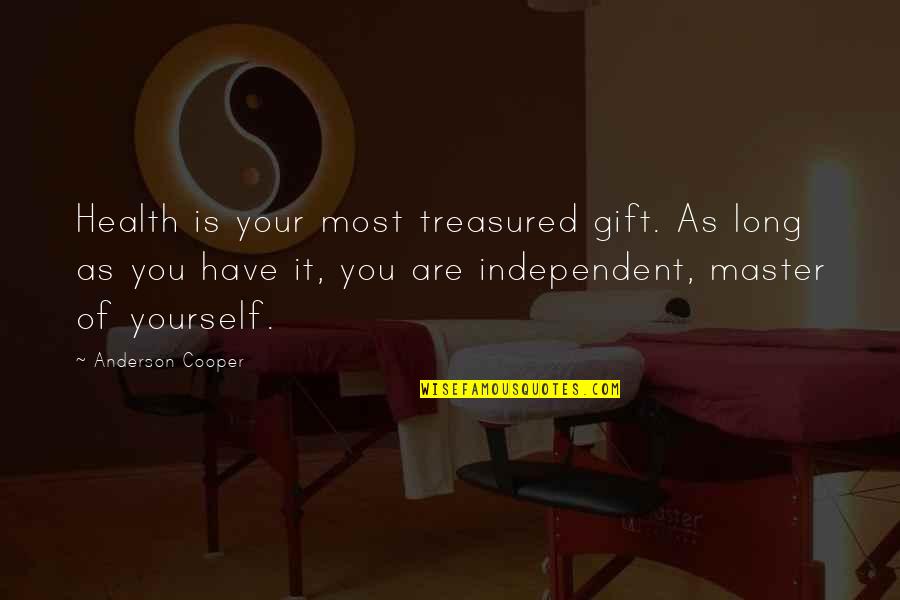 Health is your most treasured gift. As long as you have it, you are independent, master of yourself.
—
Anderson Cooper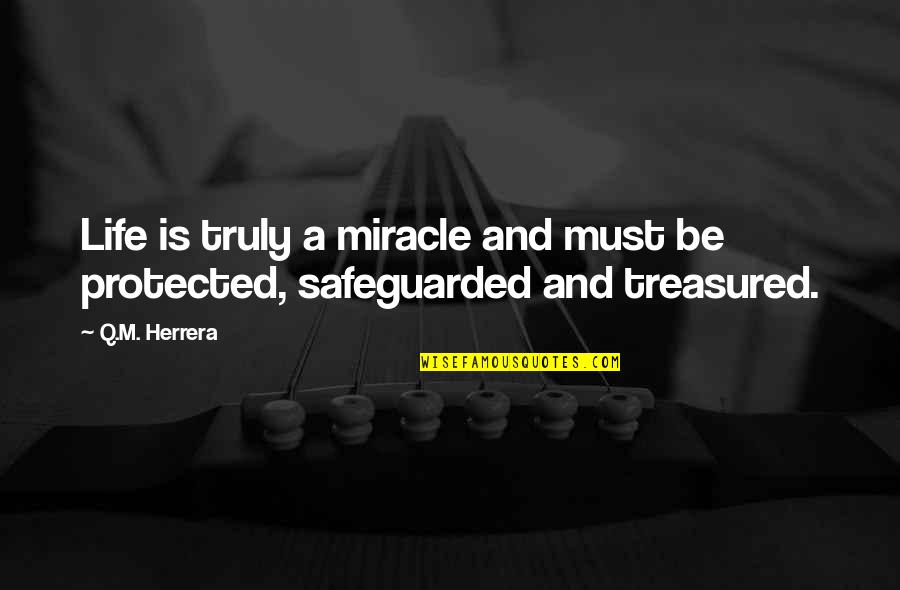 Life is truly a miracle and must be protected, safeguarded and treasured.
—
Q.M. Herrera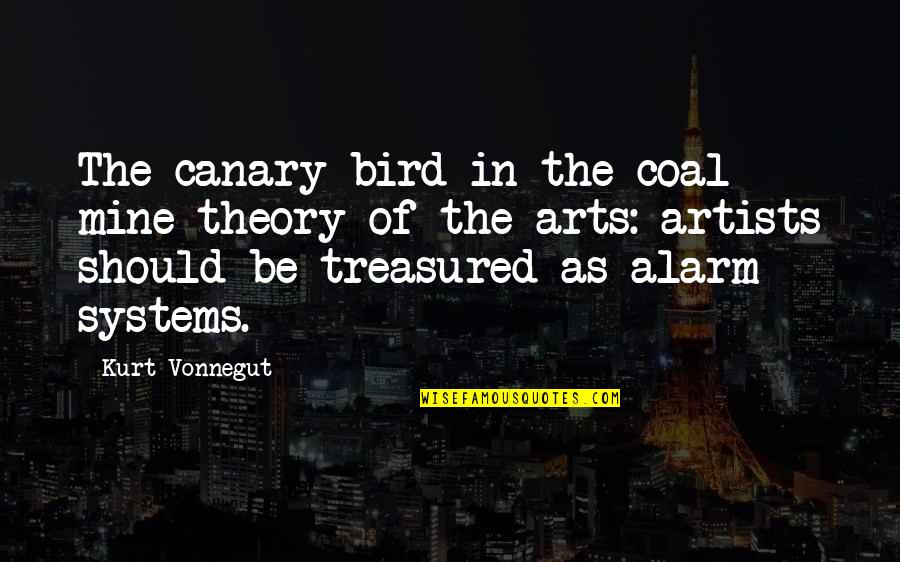 The canary bird in the coal mine theory of the arts: artists should be treasured as alarm systems. —
Kurt Vonnegut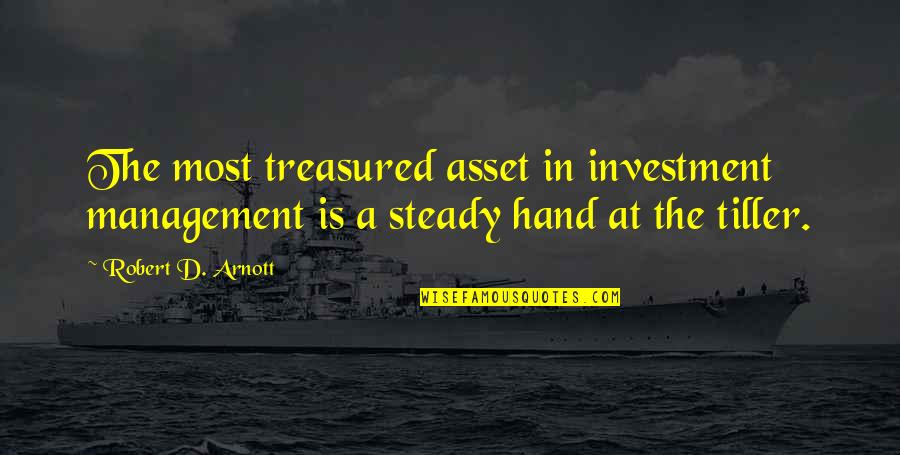 The most treasured asset in investment management is a steady hand at the tiller. —
Robert D. Arnott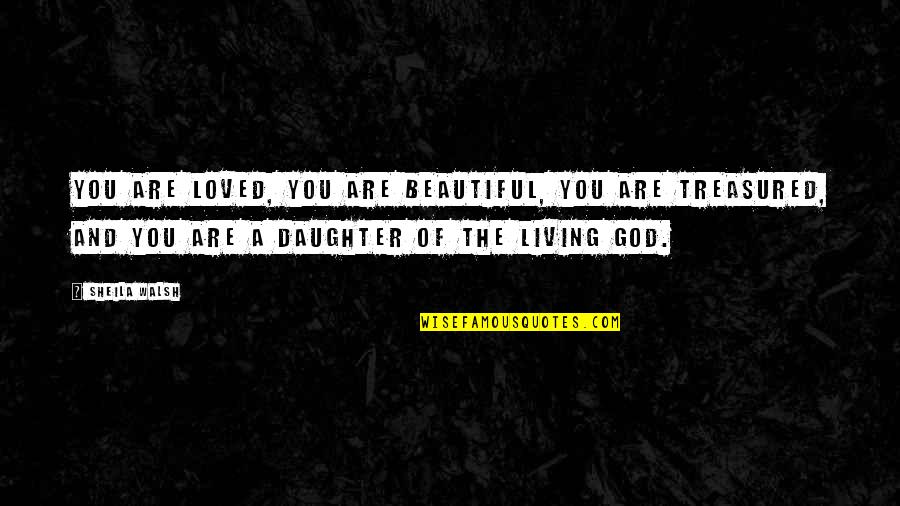 You are loved, you are beautiful,
you are treasured
, and you are a daughter of the living God. —
Sheila Walsh
Most of all, I am grateful for who you are: a treasured daughter of our Heavenly Father with infinite worth. —
Dieter F. Uchtdorf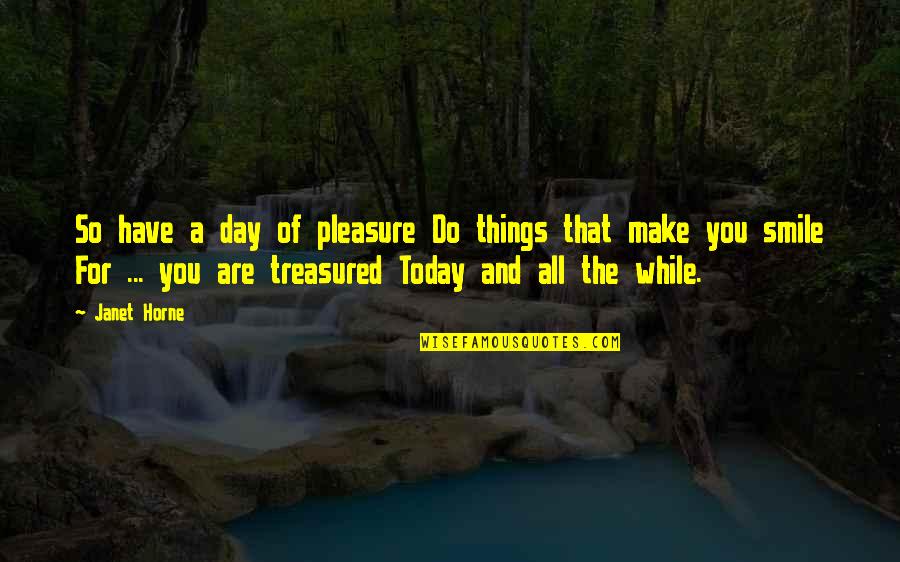 So have a day of pleasure Do things that make you smile For ...
you are treasured
Today and all the while. —
Janet Horne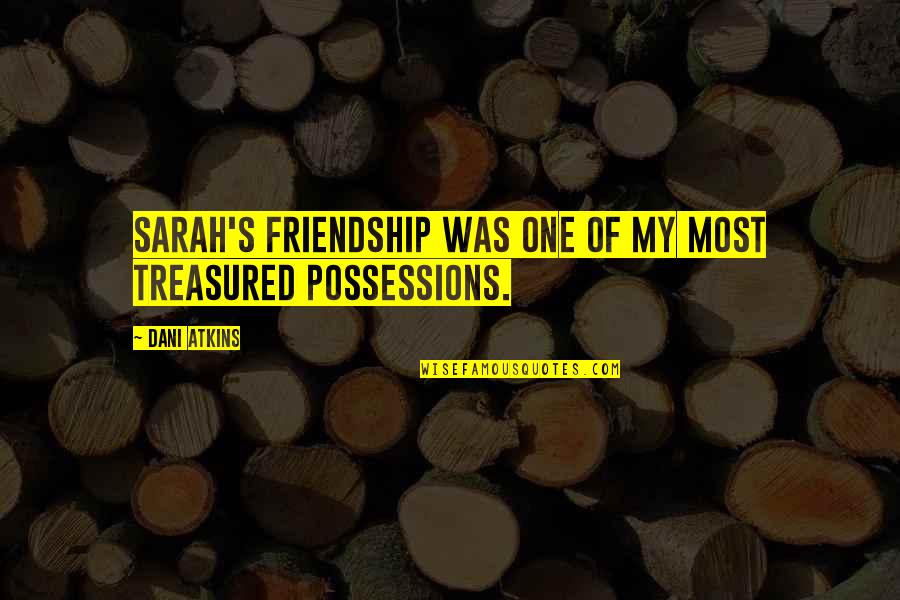 Sarah's friendship was one of my most treasured possessions. —
Dani Atkins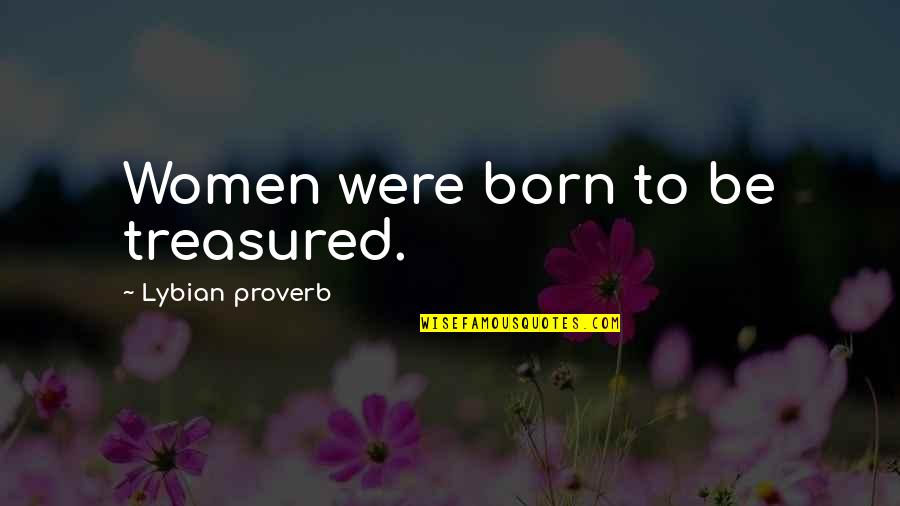 Women were born to be treasured. —
Lybian Proverb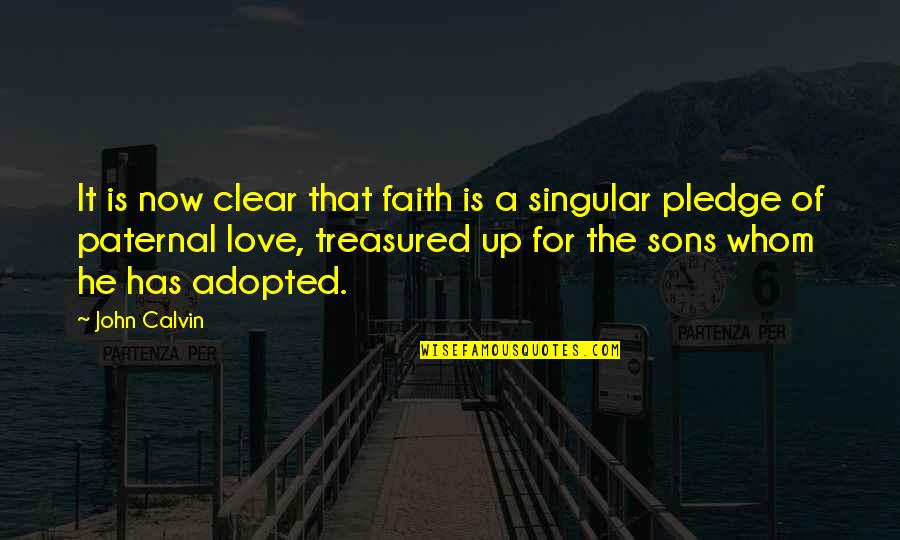 It is now clear that faith is a singular pledge of paternal love, treasured up for the sons whom he has adopted. —
John Calvin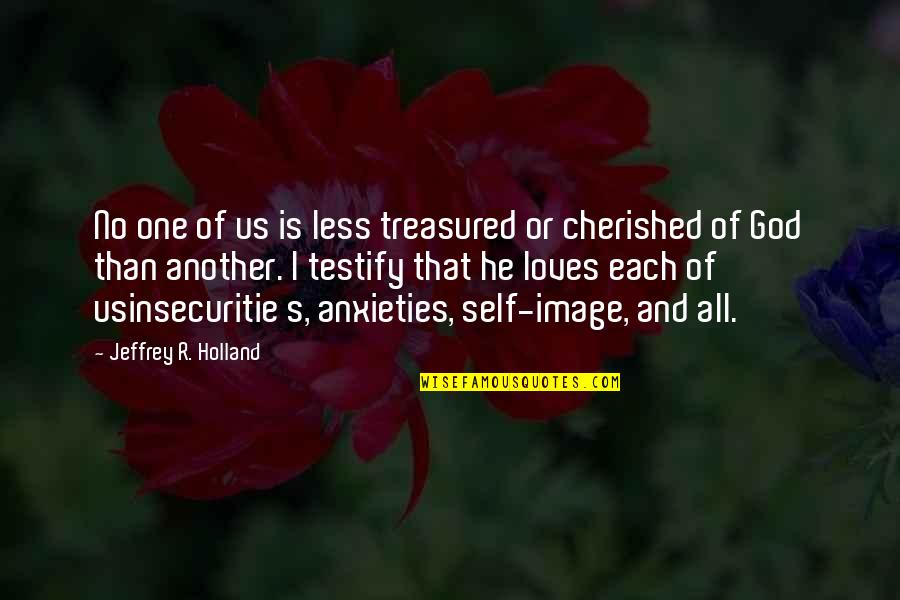 No one of us is less treasured or cherished of God than another. I testify that he loves each of us
insecuritie s, anxieties, self-image, and all. —
Jeffrey R. Holland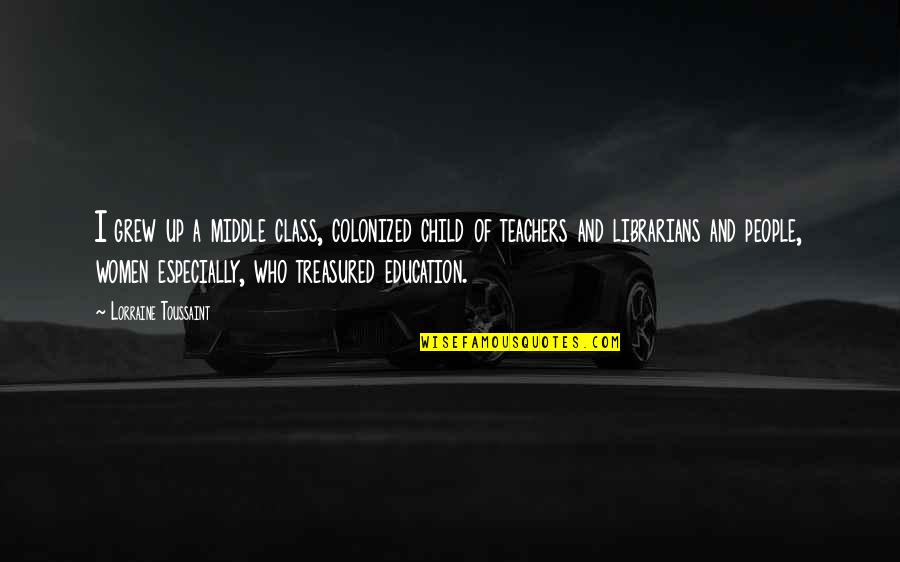 I grew up a middle class, colonized child of teachers and librarians and people, women especially, who treasured education. —
Lorraine Toussaint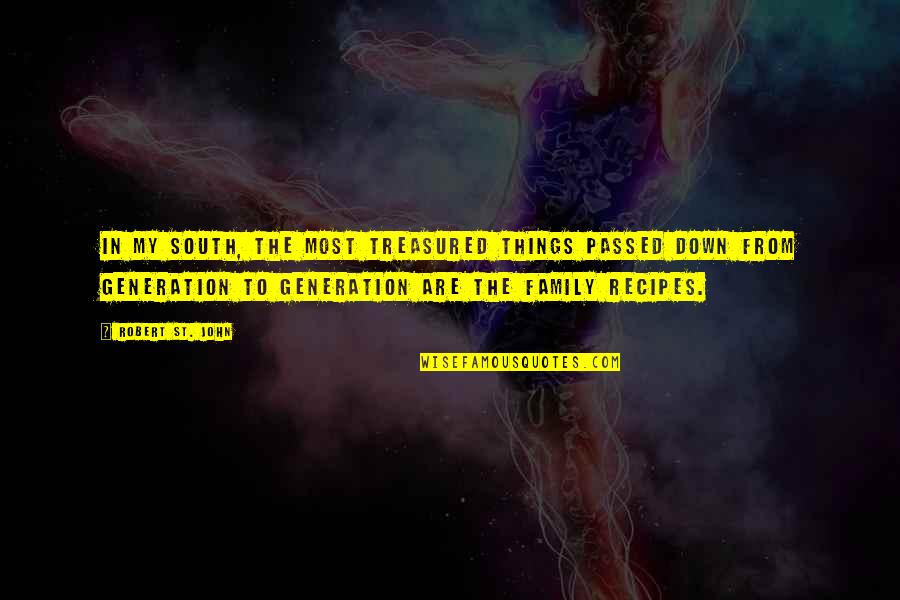 In my South, the most treasured things passed down from generation to generation are the family recipes. —
Robert St. John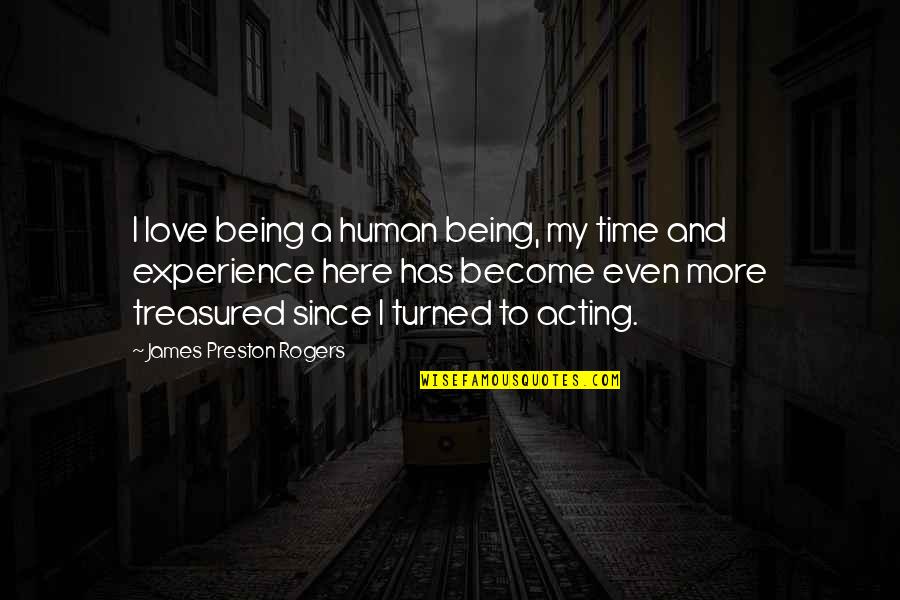 I love being a human being, my time and experience here has become even more treasured since I turned to acting. —
James Preston Rogers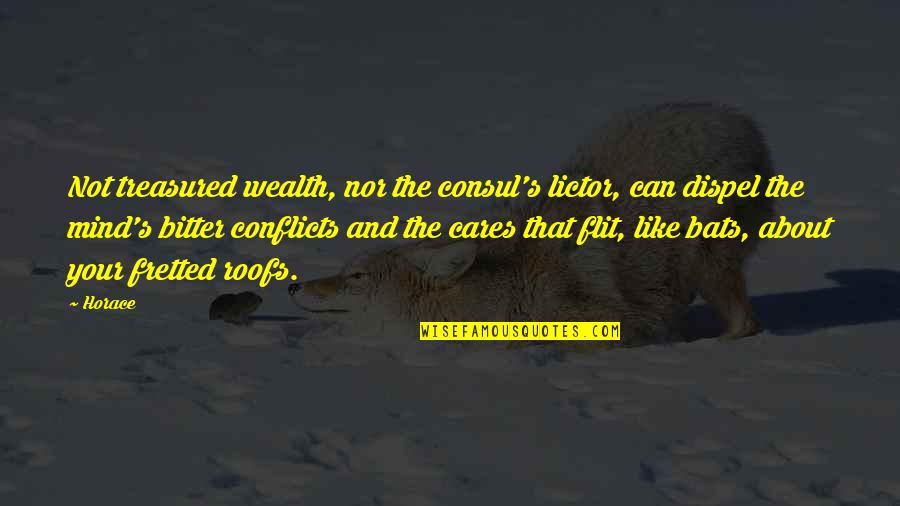 Not treasured wealth, nor the consul's lictor, can dispel the mind's bitter conflicts and the cares that flit, like bats, about your fretted roofs. —
Horace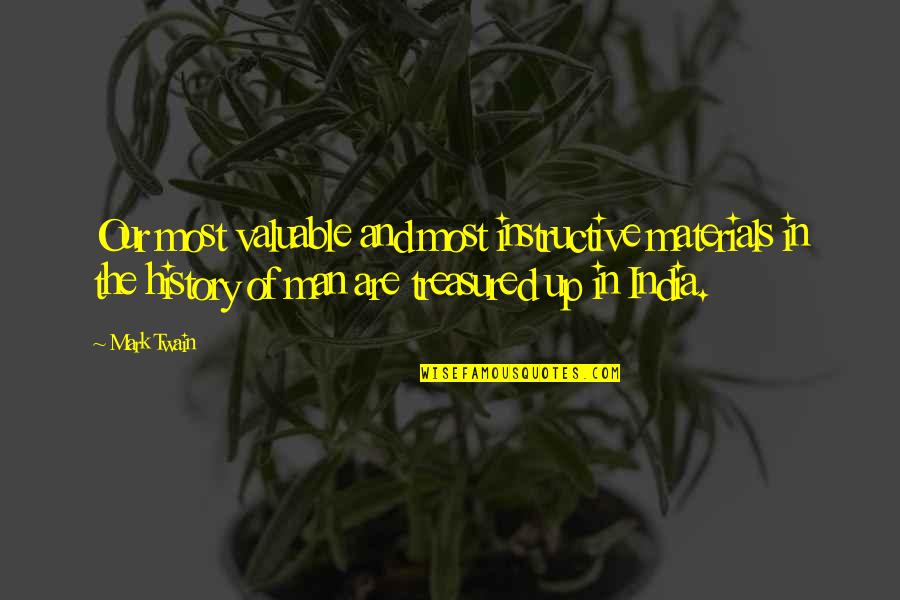 Our most valuable and most instructive materials in the history of man are treasured up in India. —
Mark Twain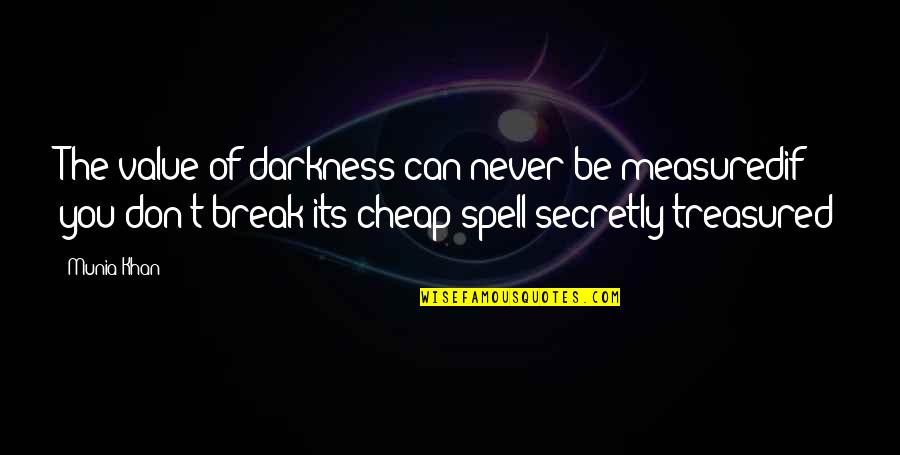 The value of darkness can never be measured
if you don't break its cheap spell secretly treasured —
Munia Khan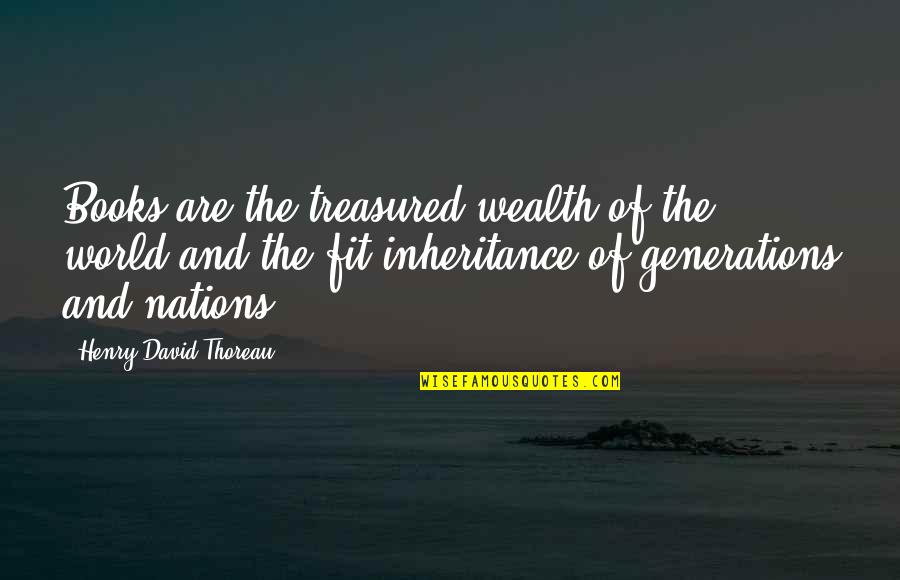 Books are the treasured wealth of the world and the fit inheritance of generations and nations. —
Henry David Thoreau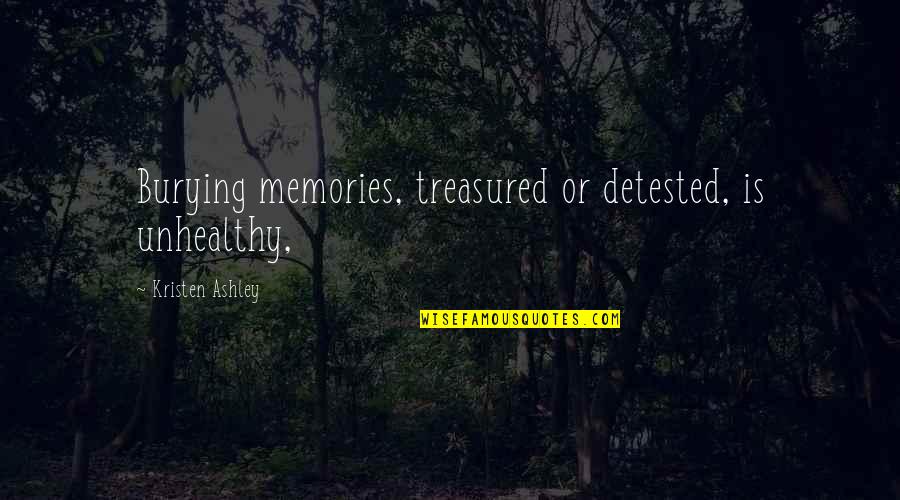 Burying memories, treasured or detested, is unhealthy, —
Kristen Ashley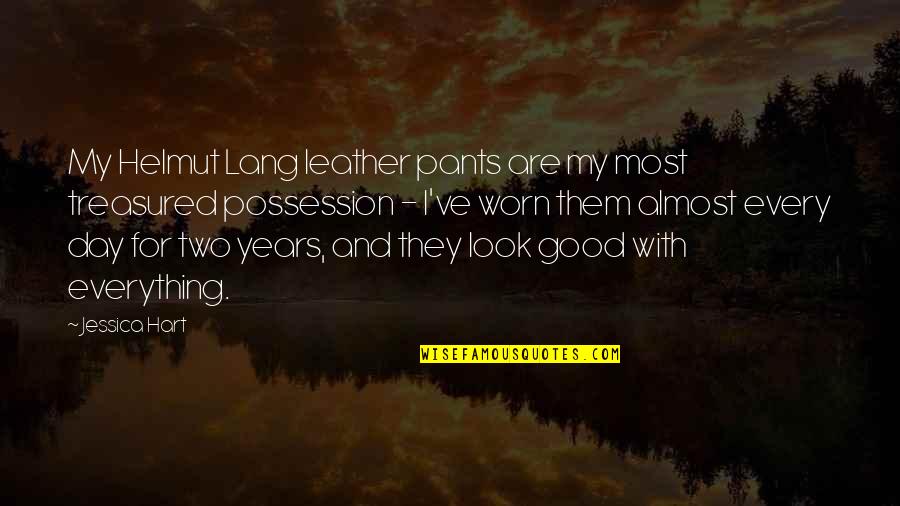 My Helmut Lang leather pants are my most treasured possession - I've worn them almost every day for two years, and they look good with everything. —
Jessica Hart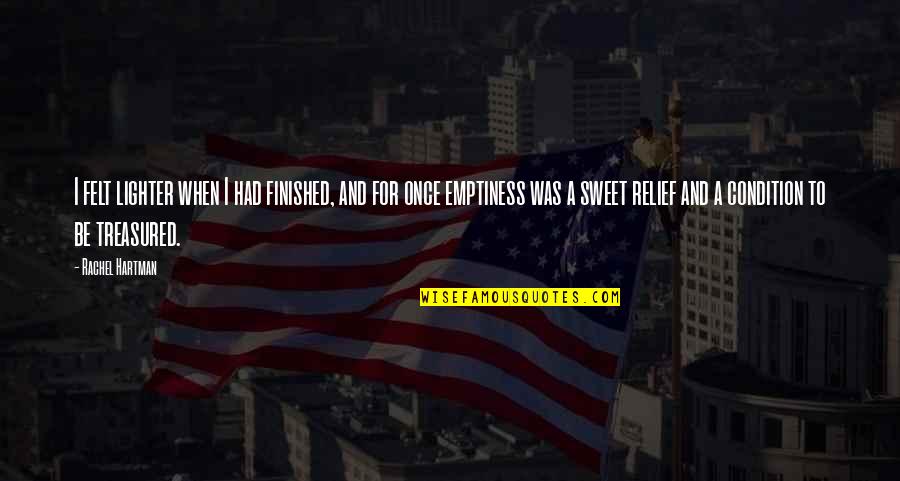 I felt lighter when I had finished, and for once emptiness was a sweet relief and a condition to be treasured. —
Rachel Hartman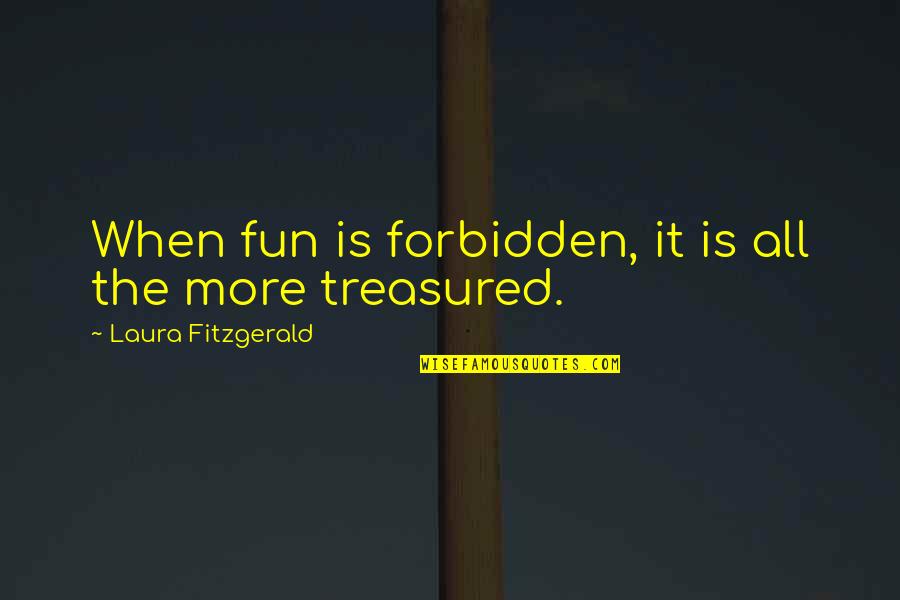 When fun is forbidden, it is all the more treasured. —
Laura Fitzgerald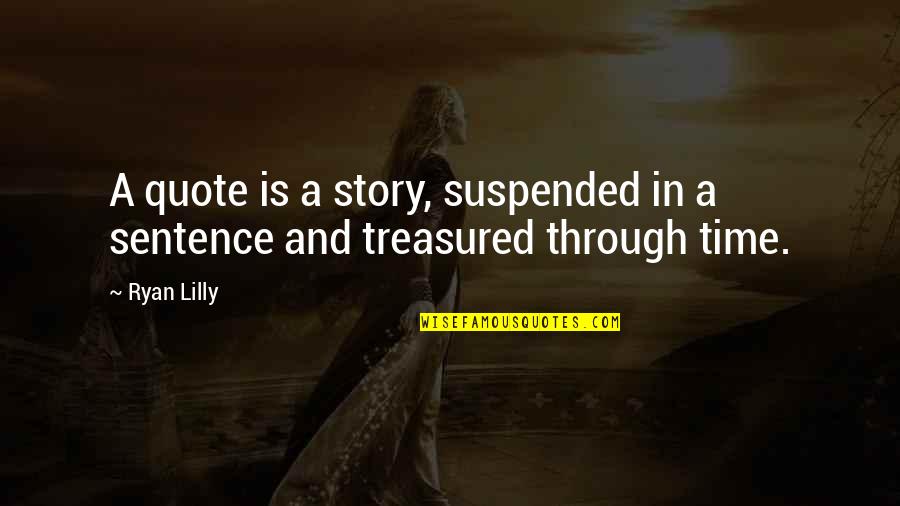 A quote is a story, suspended in a sentence and treasured through time. —
Ryan Lilly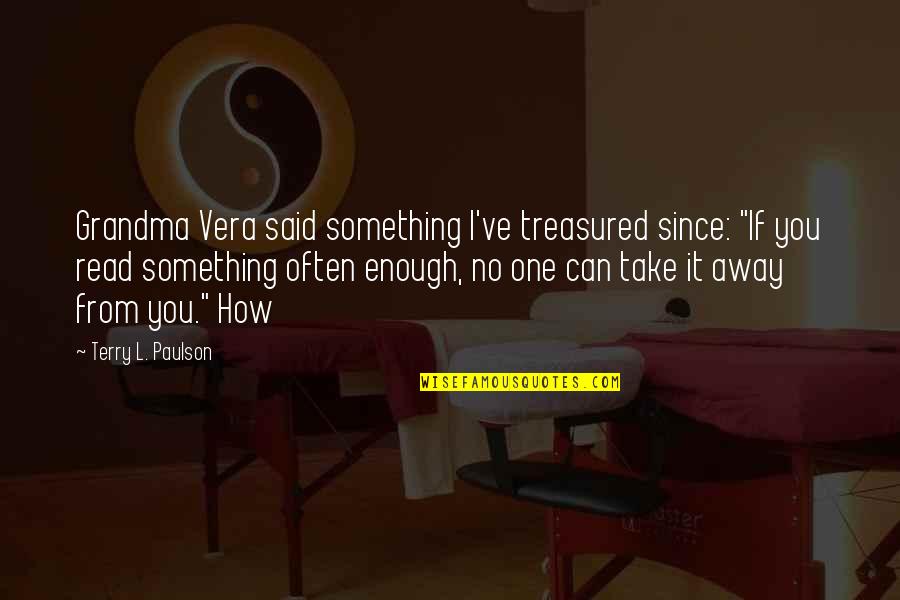 Grandma Vera said something I've treasured since: "If you read something often enough, no one can take it away from you." How —
Terry L. Paulson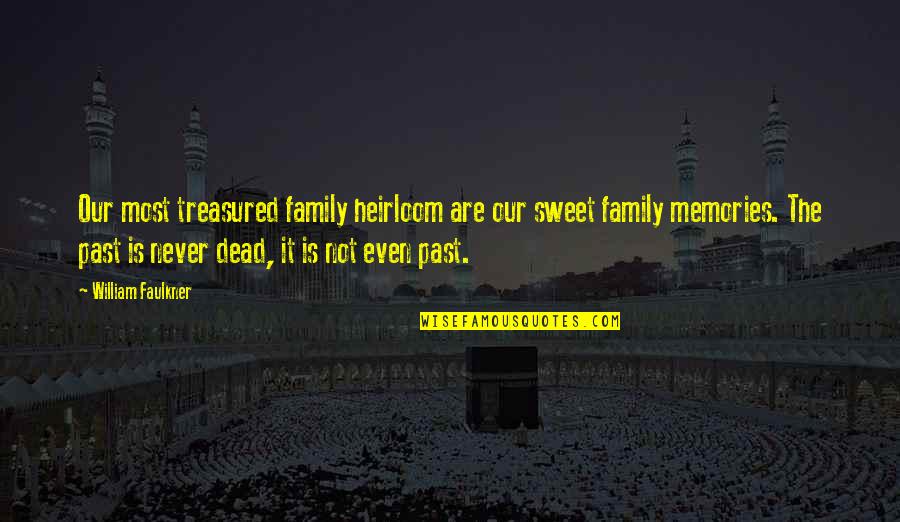 Our most treasured family heirloom are our sweet family memories. The past is never dead, it is not even past. —
William Faulkner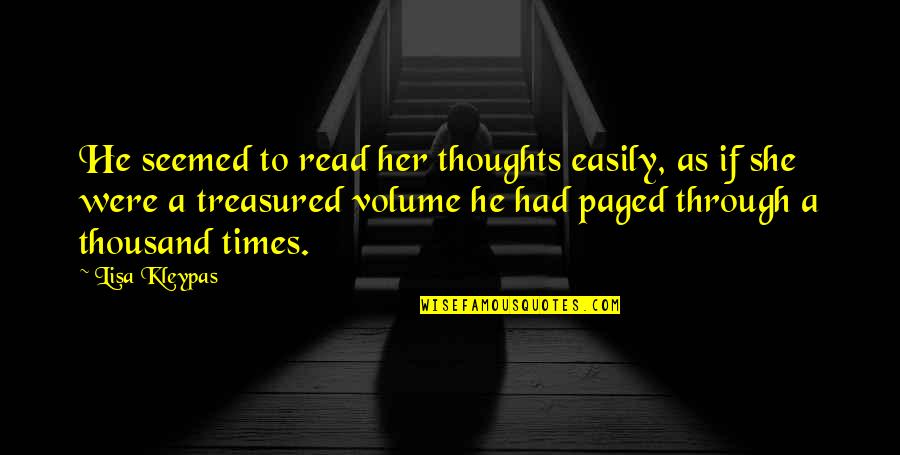 He seemed to read her thoughts easily, as if she were a treasured volume he had paged through a thousand times. —
Lisa Kleypas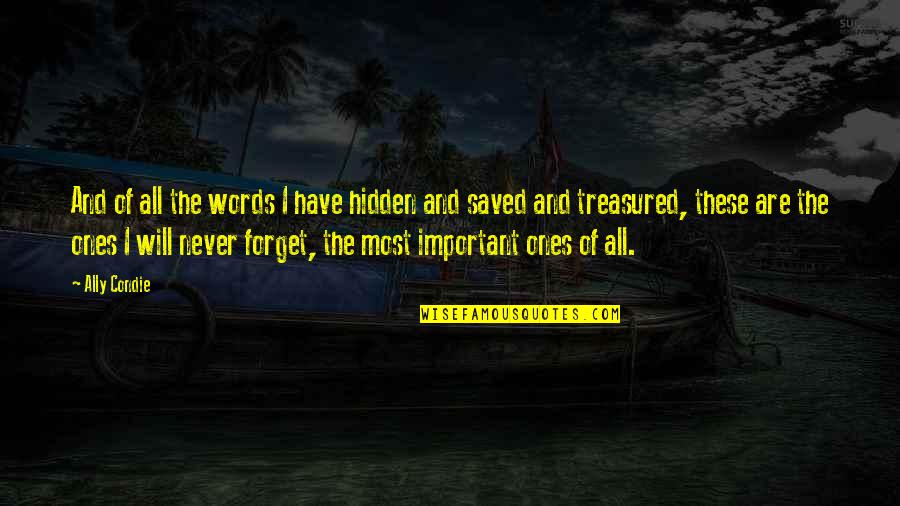 And of all the words I have hidden and saved and treasured, these are the ones I will never forget, the most important ones of all. —
Ally Condie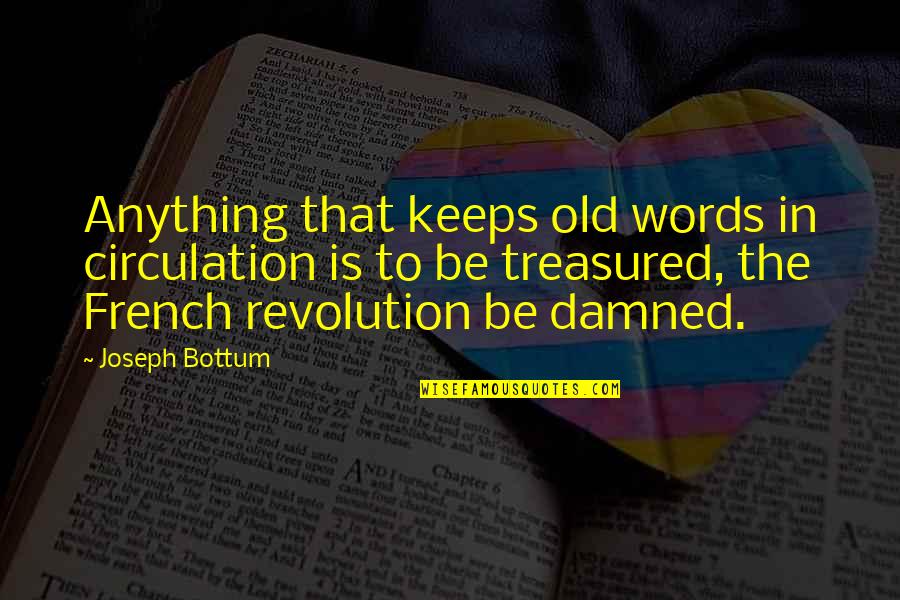 Anything that keeps old words in circulation is to be treasured, the French revolution be damned. —
Joseph Bottum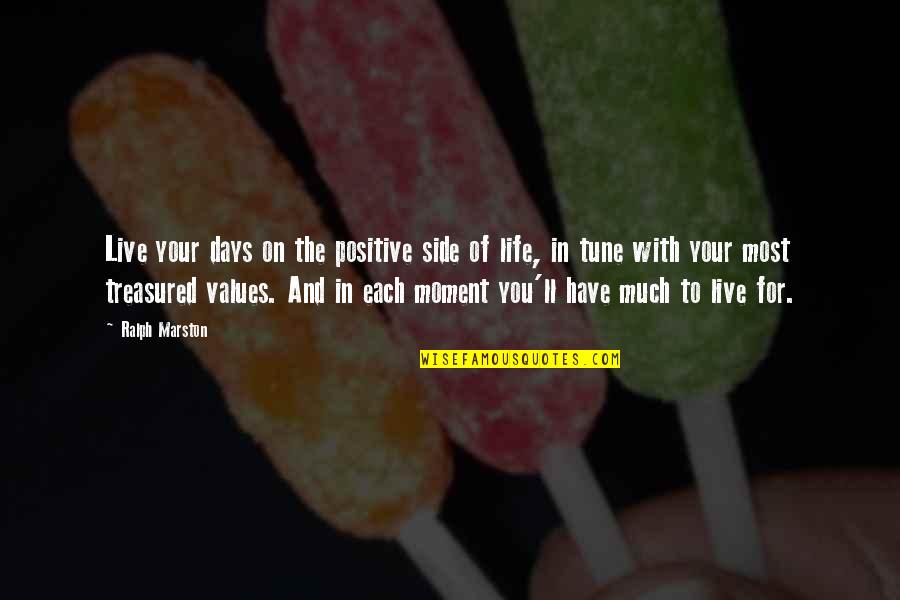 Live your days on the positive side of life, in tune with your most treasured values. And in each moment you'll have much to live for. —
Ralph Marston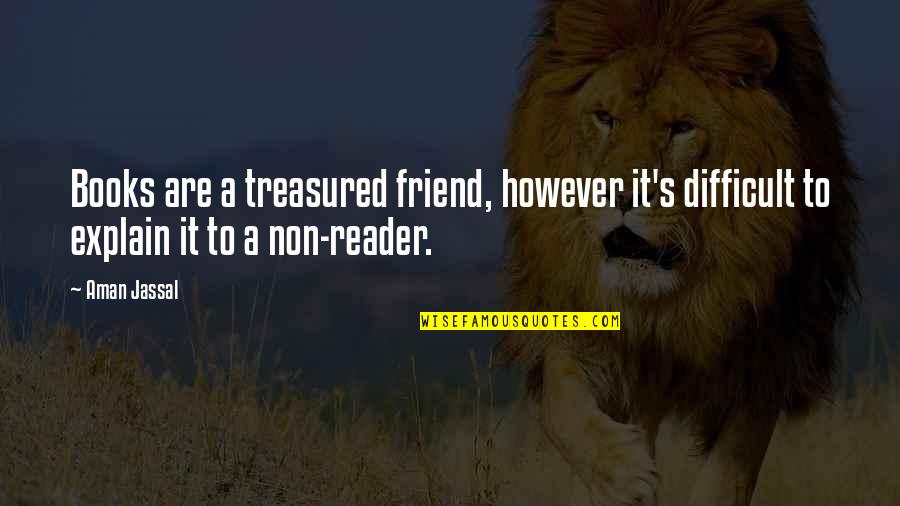 Books are a treasured friend, however it's difficult to explain it to a non-reader. —
Aman Jassal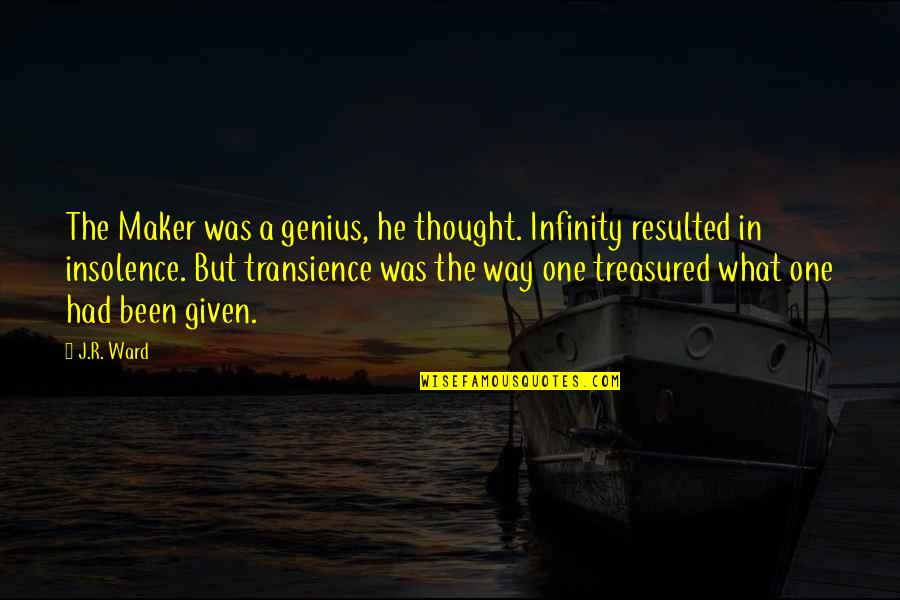 The Maker was a genius, he thought. Infinity resulted in insolence. But transience was the way one treasured what one had been given. —
J.R. Ward