You Are Beautiful Person Quotes
Collection of top 46 famous quotes about You Are Beautiful Person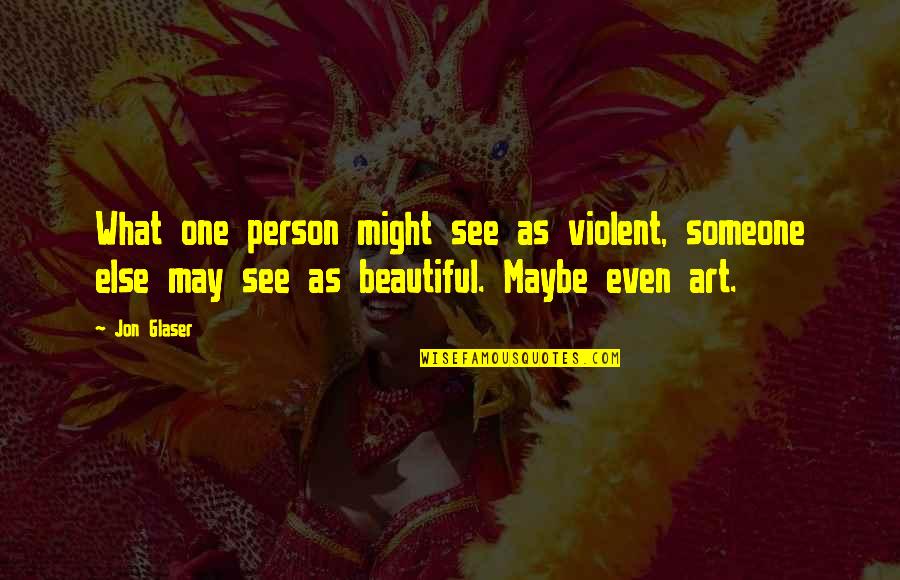 What one person might see as violent, someone else may see as beautiful. Maybe even art.
—
Jon Glaser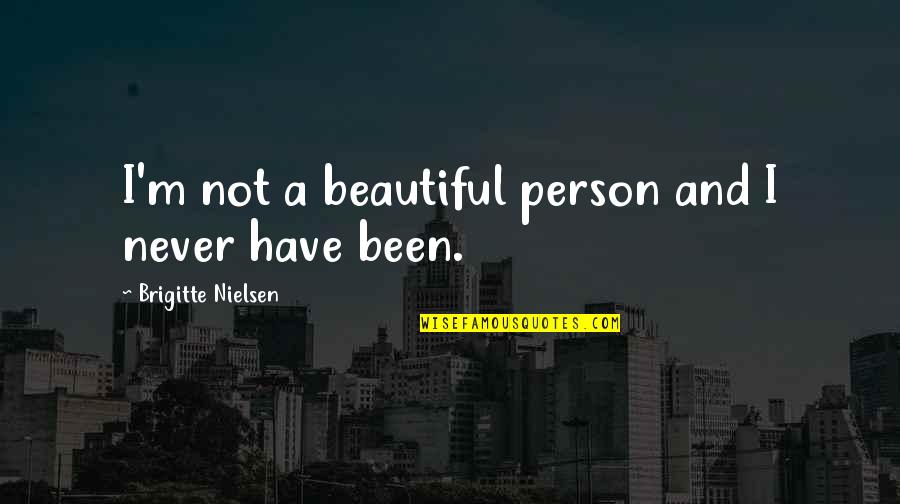 I'm not a beautiful person and I never have been.
—
Brigitte Nielsen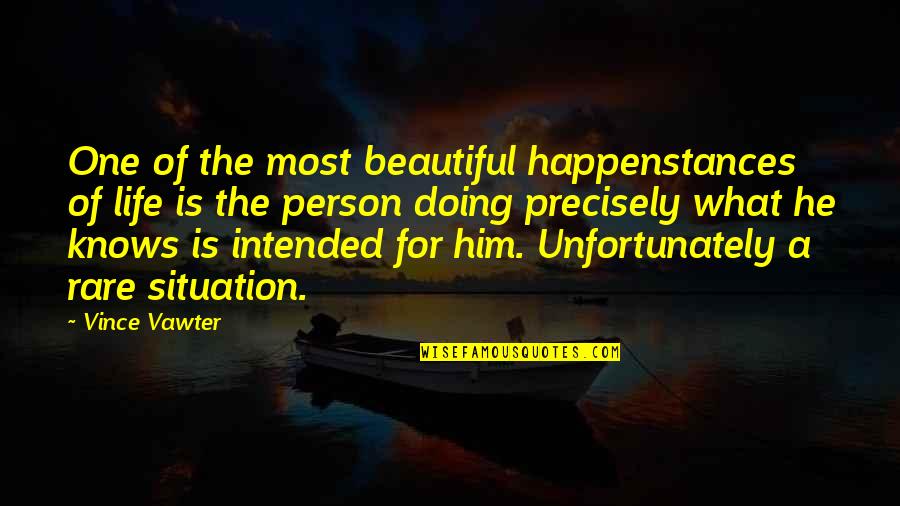 One of the most beautiful happenstances of life is the person doing precisely what he knows is intended for him. Unfortunately a rare situation.
—
Vince Vawter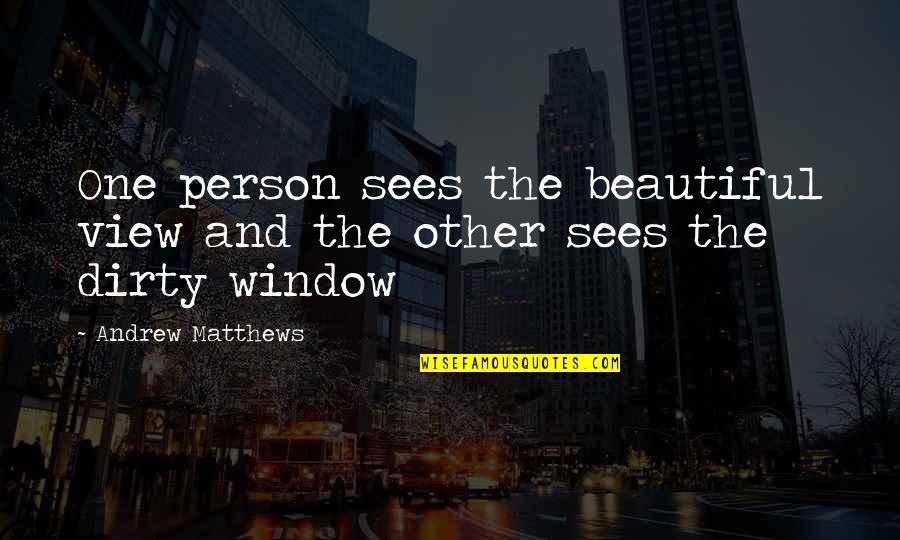 One person sees the beautiful view and the other sees the dirty window
—
Andrew Matthews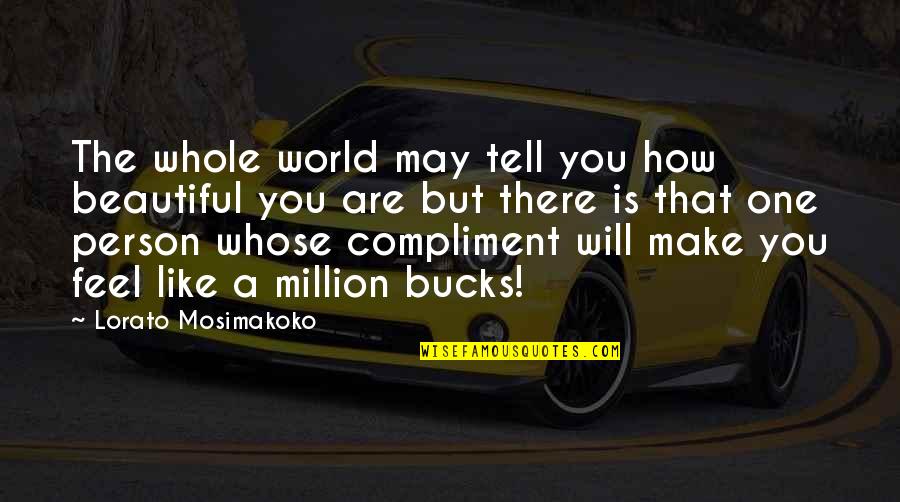 The whole world may tell you how beautiful you are but there is that one person whose compliment will make you feel like a million bucks!
—
Lorato Mosimakoko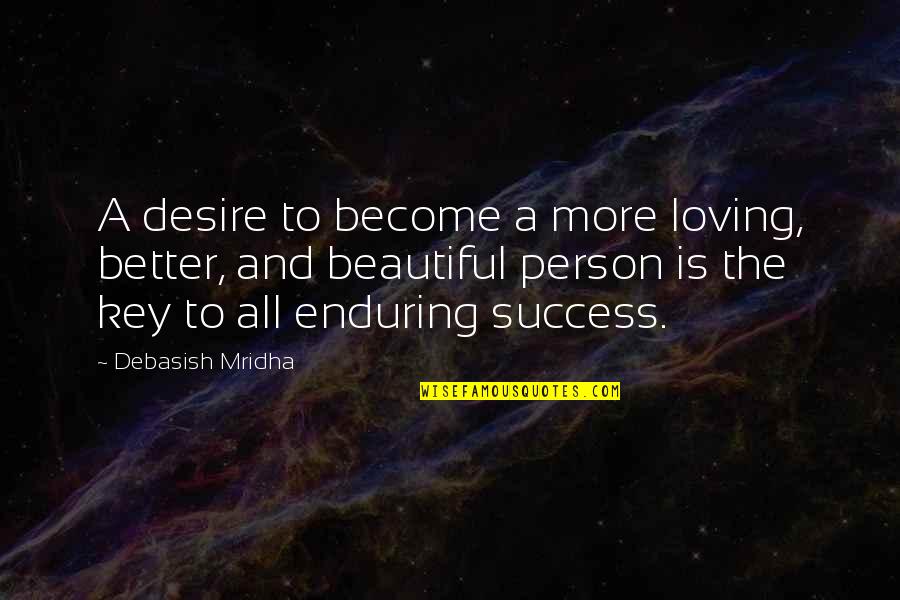 A desire to become a more loving, better, and beautiful person is the key to all enduring success.
—
Debasish Mridha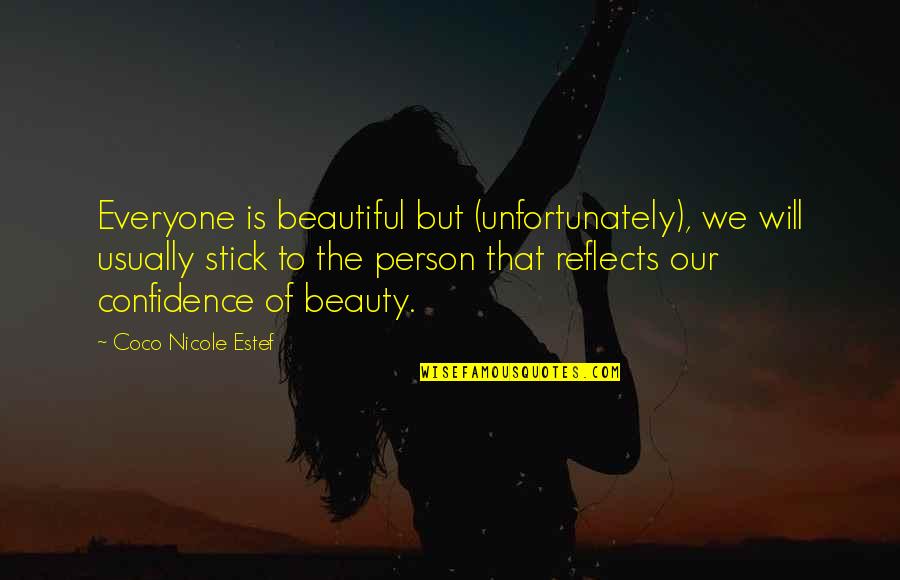 Everyone is beautiful but (unfortunately), we will usually stick to the person that reflects our confidence of beauty.
—
Coco Nicole Estef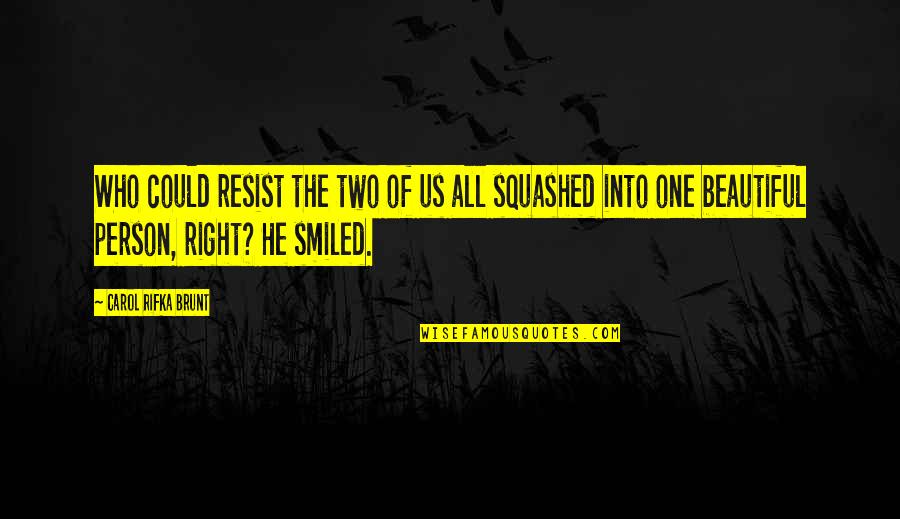 Who could resist the two of us all squashed into one beautiful person, right? He smiled.
—
Carol Rifka Brunt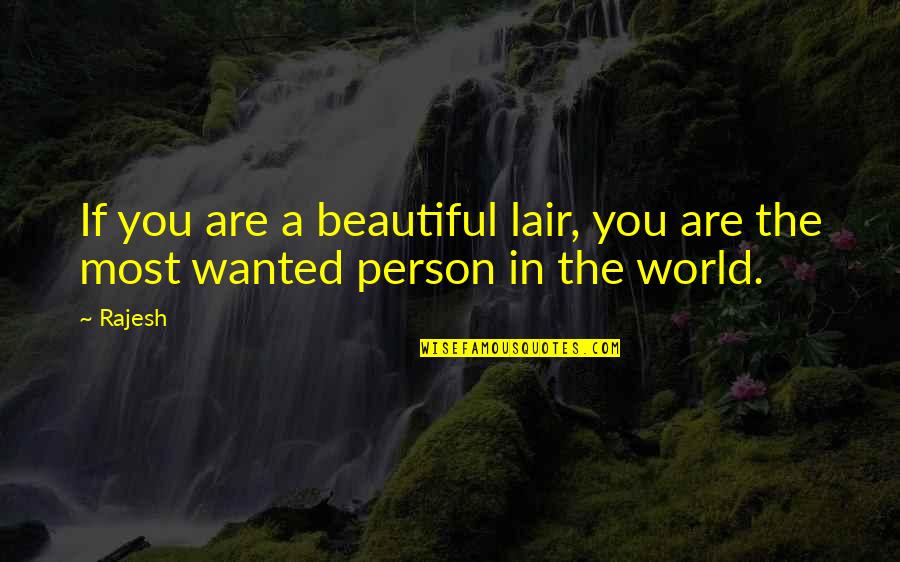 If you are a beautiful lair, you are the most wanted person in the world.
—
Rajesh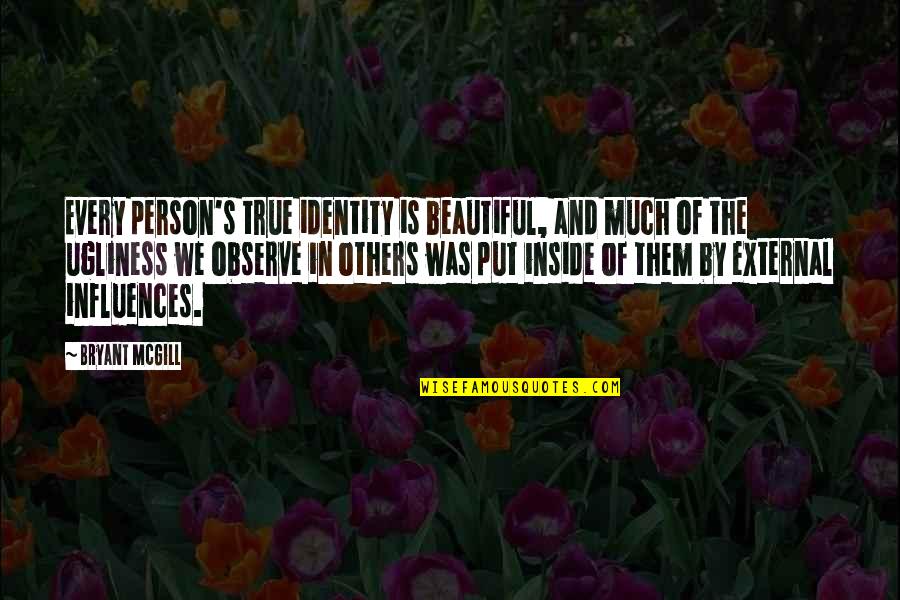 Every person's true identity is beautiful, and much of the ugliness we observe in others was put inside of them by external influences.
—
Bryant McGill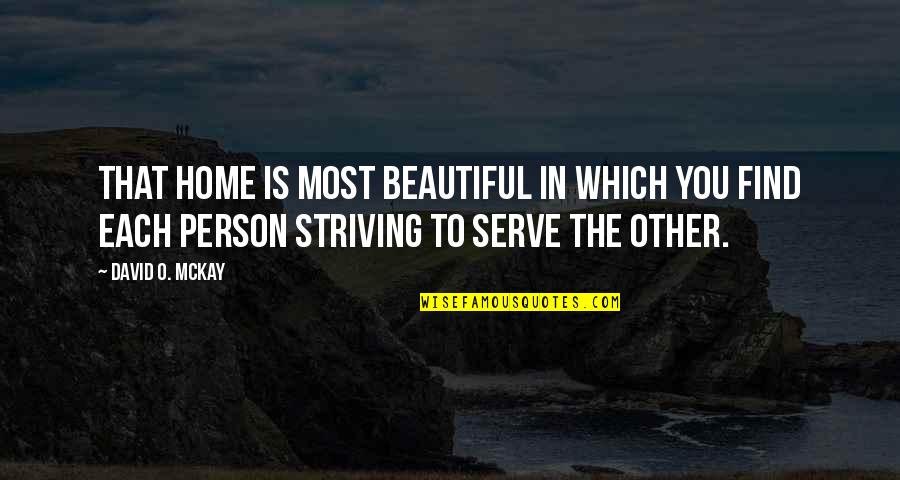 That home is most beautiful in which you find each person striving to serve the other.
—
David O. McKay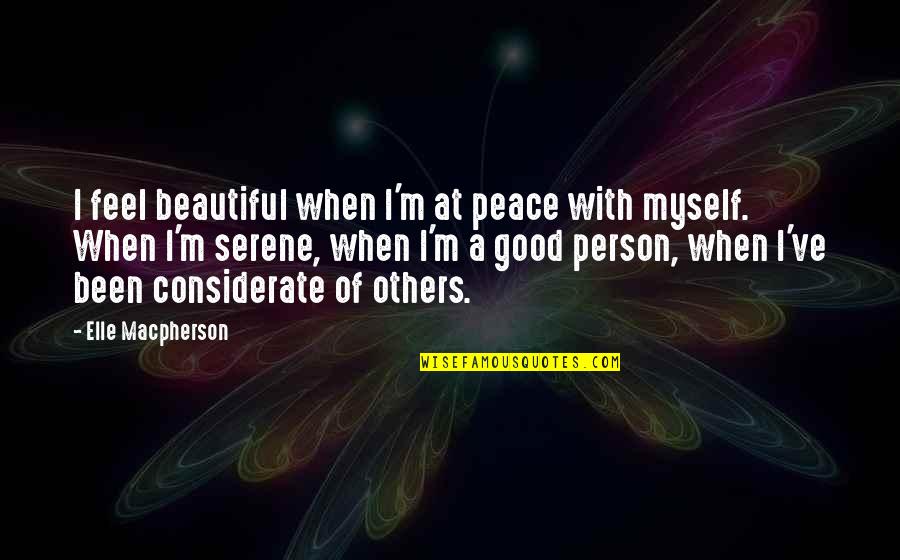 I feel beautiful when I'm at peace with myself. When I'm serene, when I'm a good person, when I've been considerate of others.
—
Elle Macpherson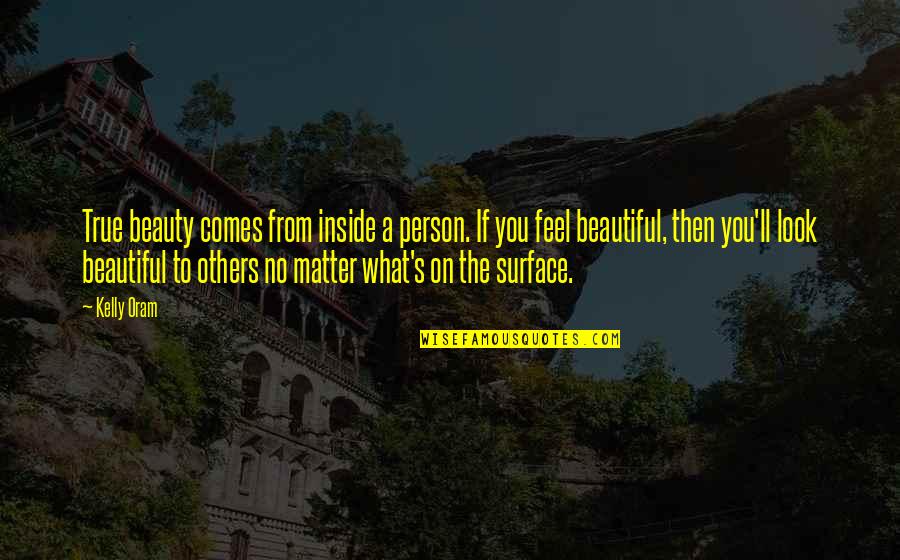 True beauty comes from inside a person. If you feel beautiful, then you'll look beautiful to others no matter what's on the surface.
—
Kelly Oram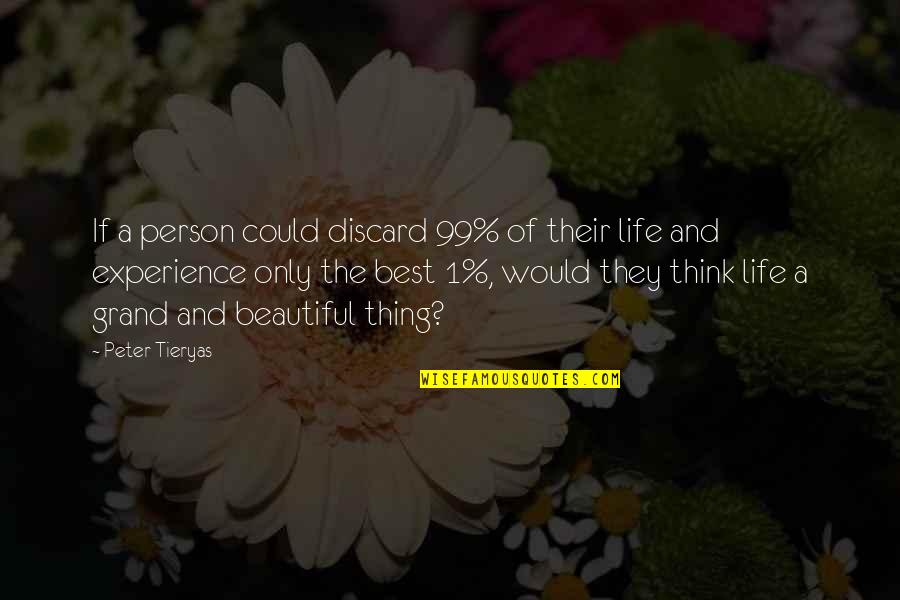 If a person could discard 99% of their life and experience only the best 1%, would they think life a grand and beautiful thing?
—
Peter Tieryas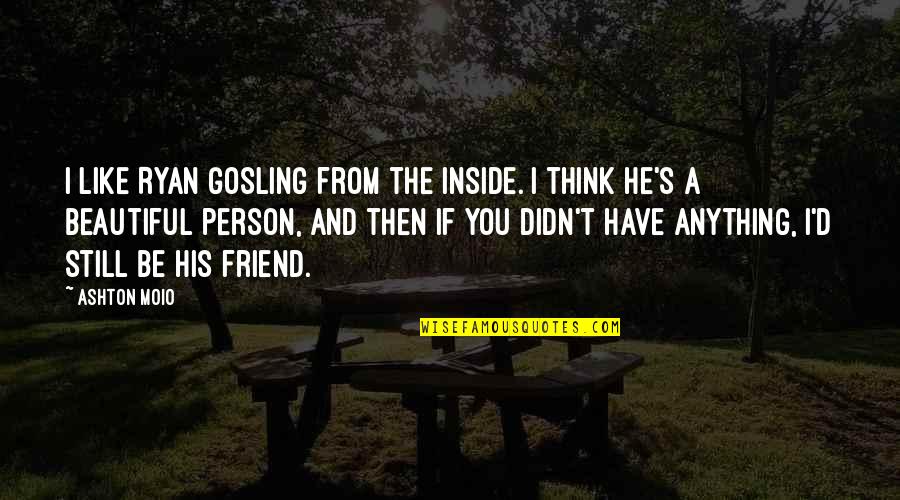 I like Ryan Gosling from the inside. I think he's a beautiful person, and then if you didn't have anything, I'd still be his friend. —
Ashton Moio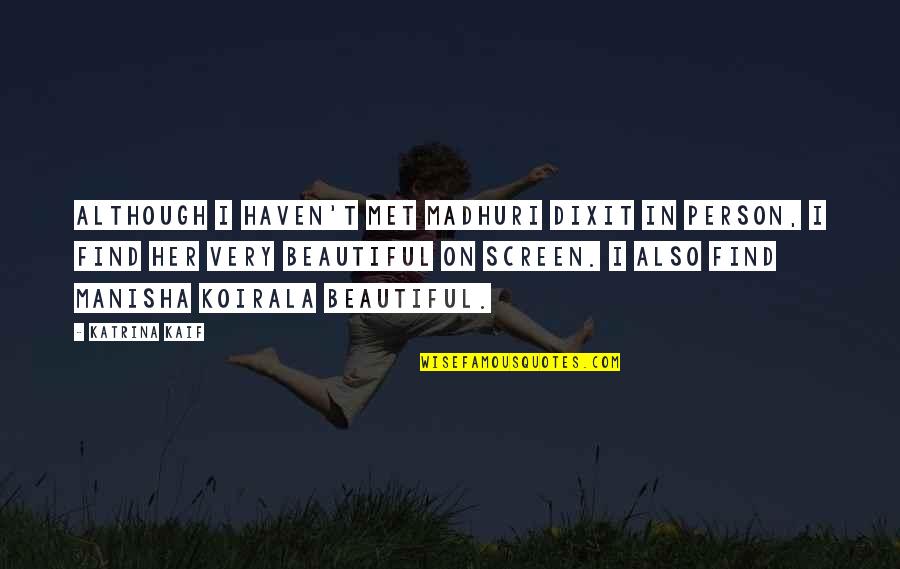 Although I haven't met Madhuri Dixit in person, I find her very beautiful on screen. I also find Manisha Koirala beautiful. —
Katrina Kaif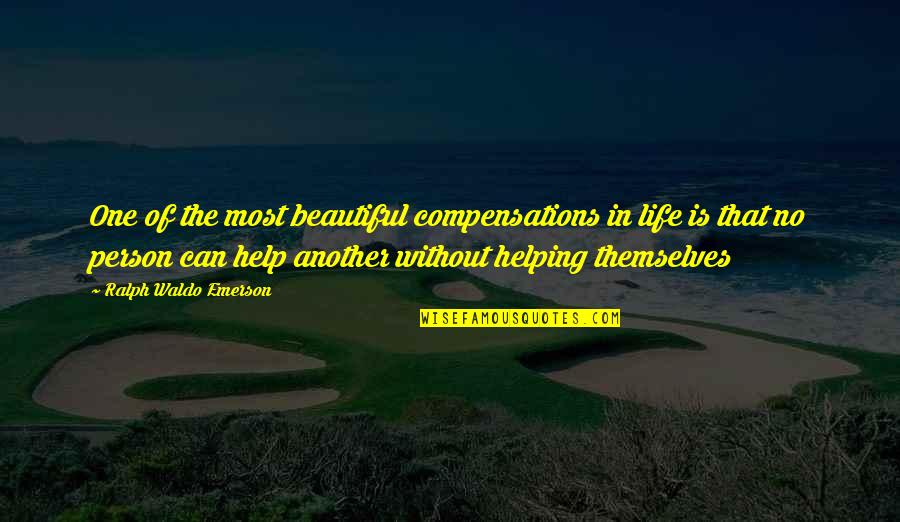 One of the most beautiful compensations in life is that no person can help another without helping themselves —
Ralph Waldo Emerson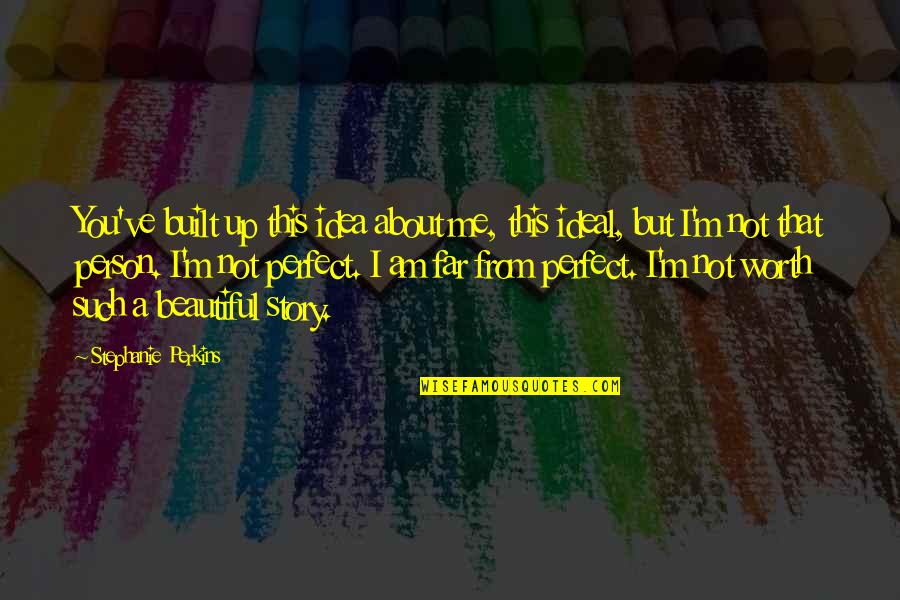 You've built up this idea about me, this ideal, but I'm not that person. I'm not perfect. I am far from perfect. I'm not worth such a beautiful story. —
Stephanie Perkins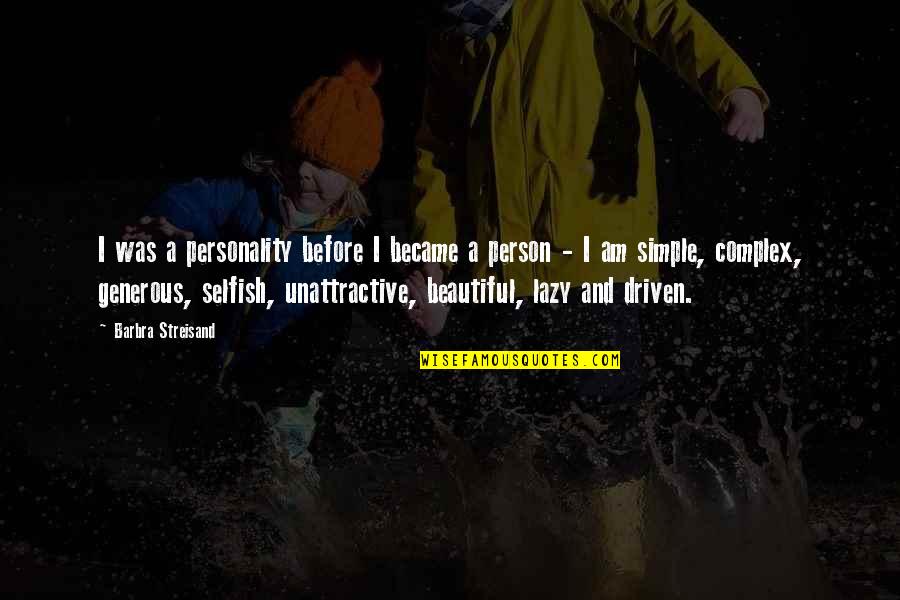 I was a personality before I became a person - I am simple, complex, generous, selfish, unattractive, beautiful, lazy and driven. —
Barbra Streisand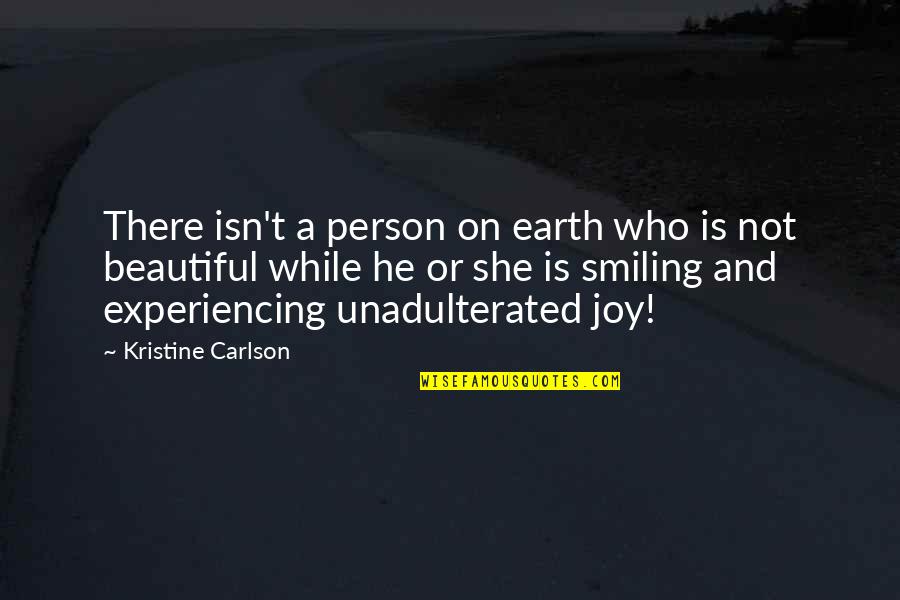 There isn't a person on earth who is not beautiful while he or she is smiling and experiencing unadulterated joy! —
Kristine Carlson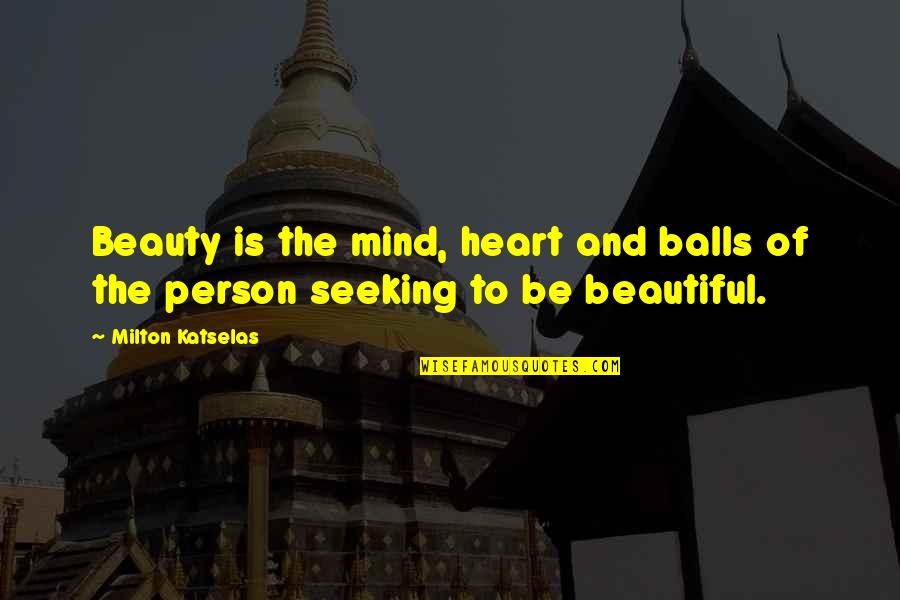 Beauty is the mind, heart and balls of the person seeking to be beautiful. —
Milton Katselas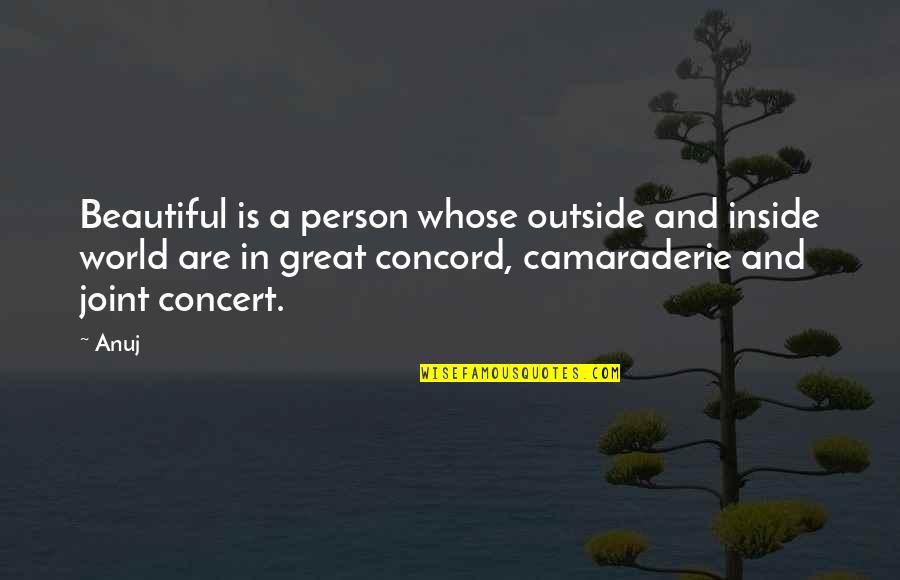 Beautiful is a person whose outside and inside world are in great concord, camaraderie and joint concert. —
Anuj
Just be yourself. Let people see the real, imperfect, flawed, quirky, weird, beautiful, magical person that your are. —
Mandy Hale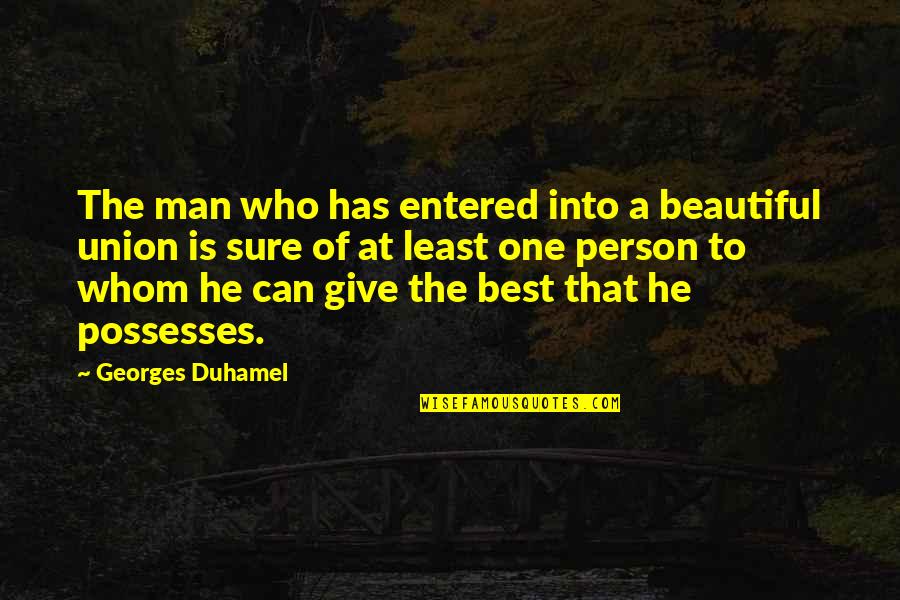 The man who has entered into a beautiful union is sure of at least one person to whom he can give the best that he possesses. —
Georges Duhamel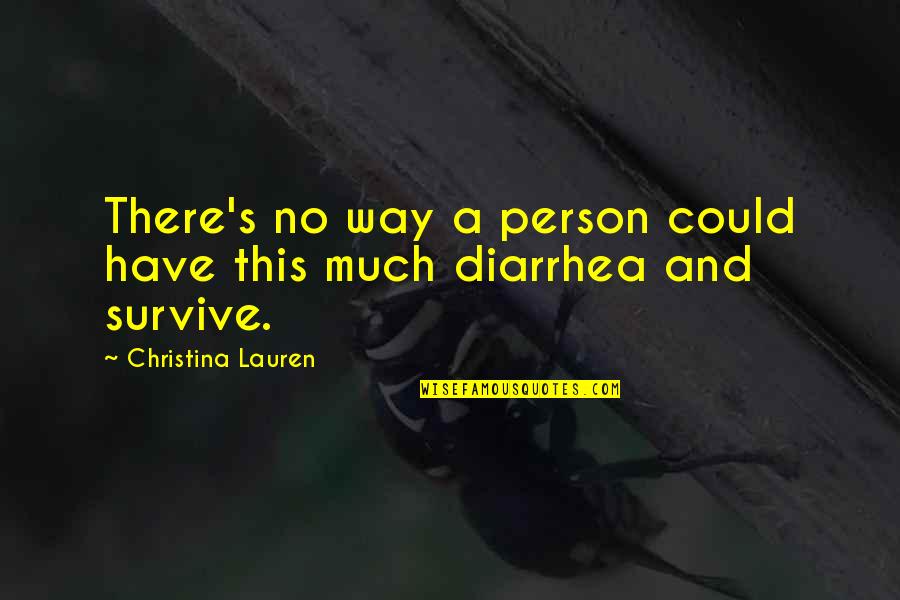 There's no way a person could have this much diarrhea and survive. —
Christina Lauren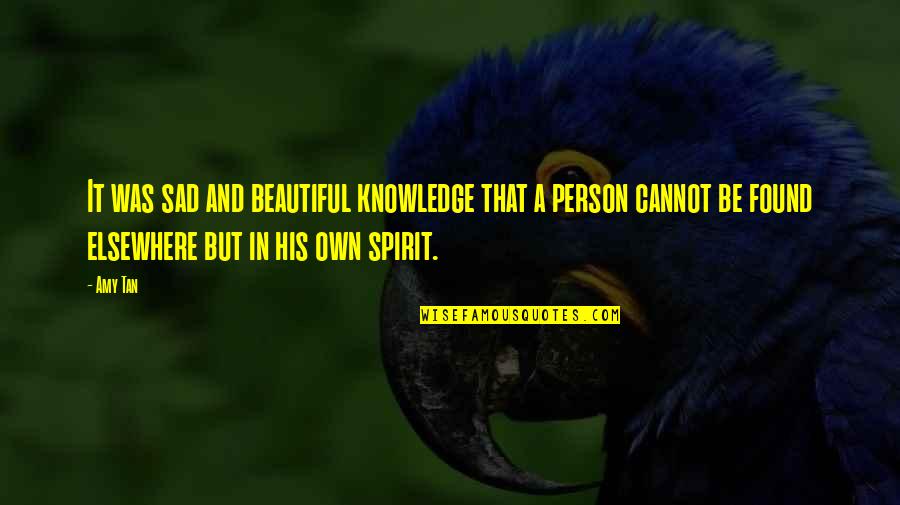 It was sad and beautiful knowledge that a person cannot be found elsewhere but in his own spirit. —
Amy Tan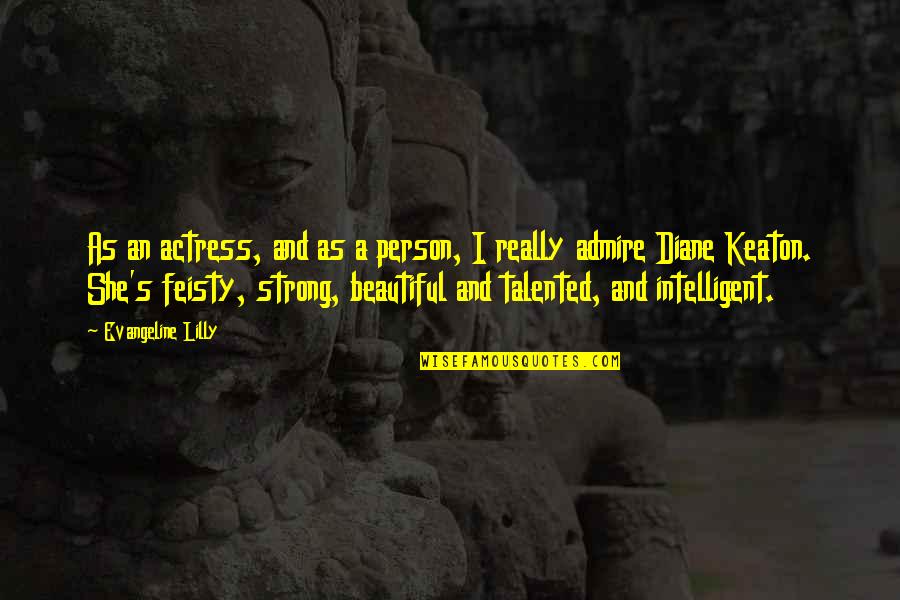 As an actress, and as a person, I really admire Diane Keaton. She's feisty, strong, beautiful and talented, and intelligent. —
Evangeline Lilly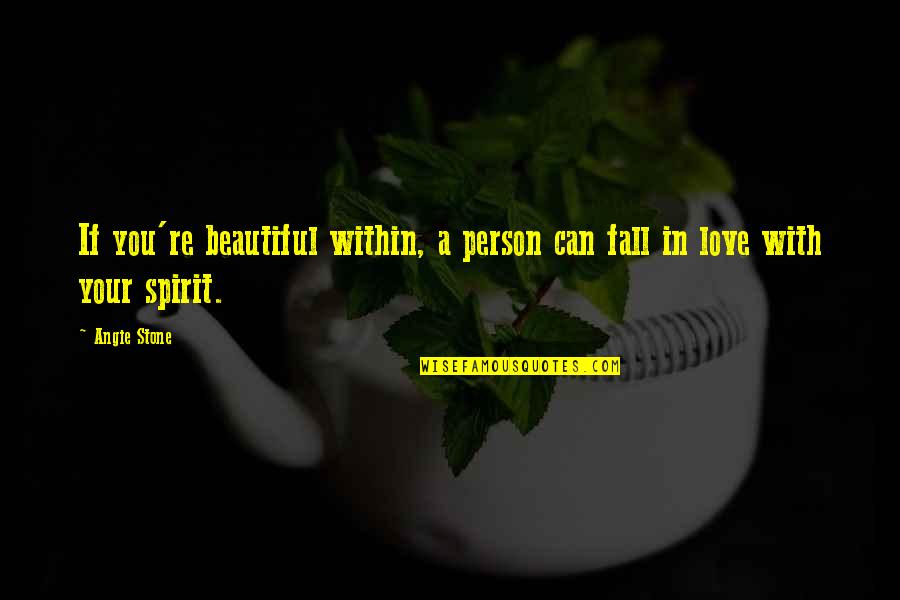 If you're beautiful within, a person can fall in love with your spirit. —
Angie Stone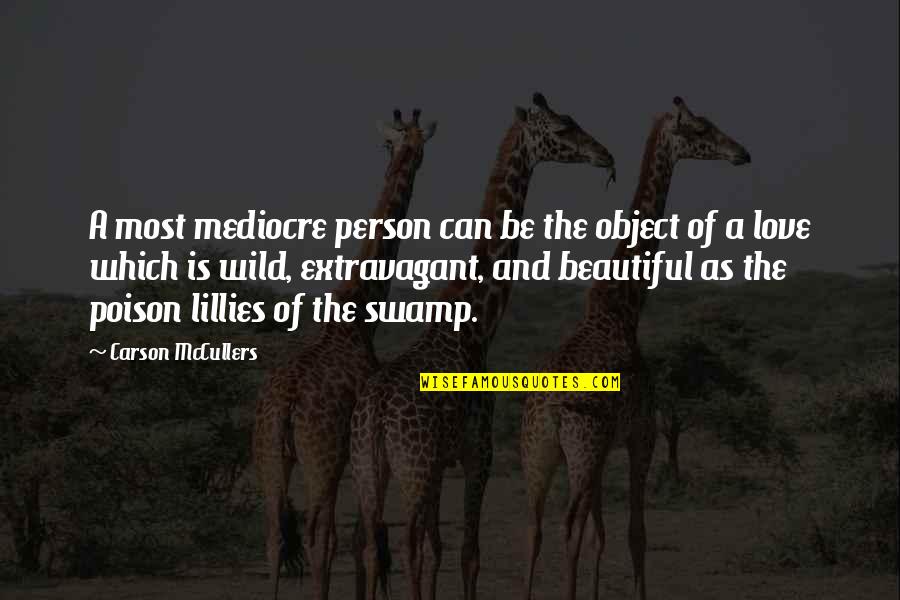 A most mediocre person can be the object of a love which is wild, extravagant, and beautiful as the poison lillies of the swamp. —
Carson McCullers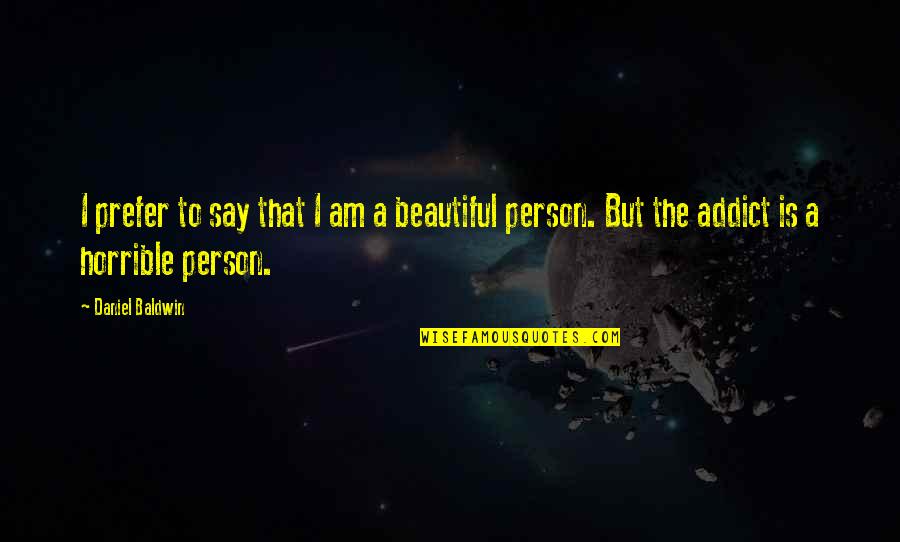 I prefer to say that I am a beautiful person. But the addict is a horrible person. —
Daniel Baldwin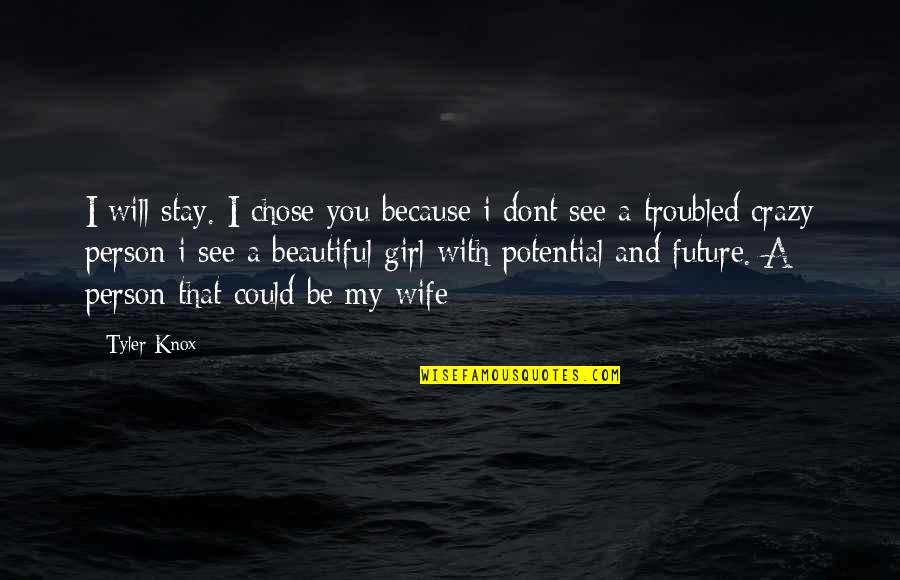 I will stay. I chose you because i dont see a troubled crazy person i see a beautiful girl with potential and future. A person that could be my wife —
Tyler Knox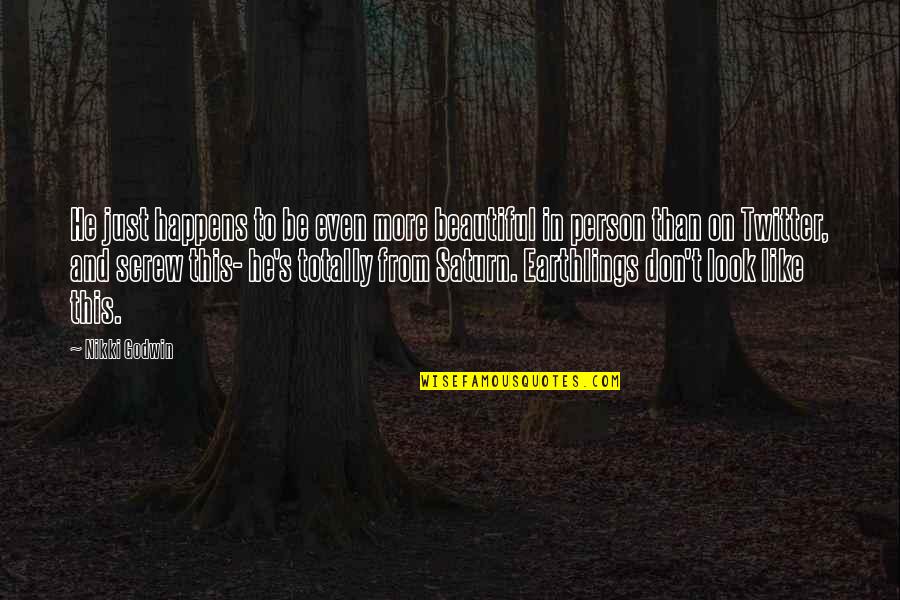 He just happens to be even more beautiful in person than on Twitter, and screw this- he's totally from Saturn. Earthlings don't look like this. —
Nikki Godwin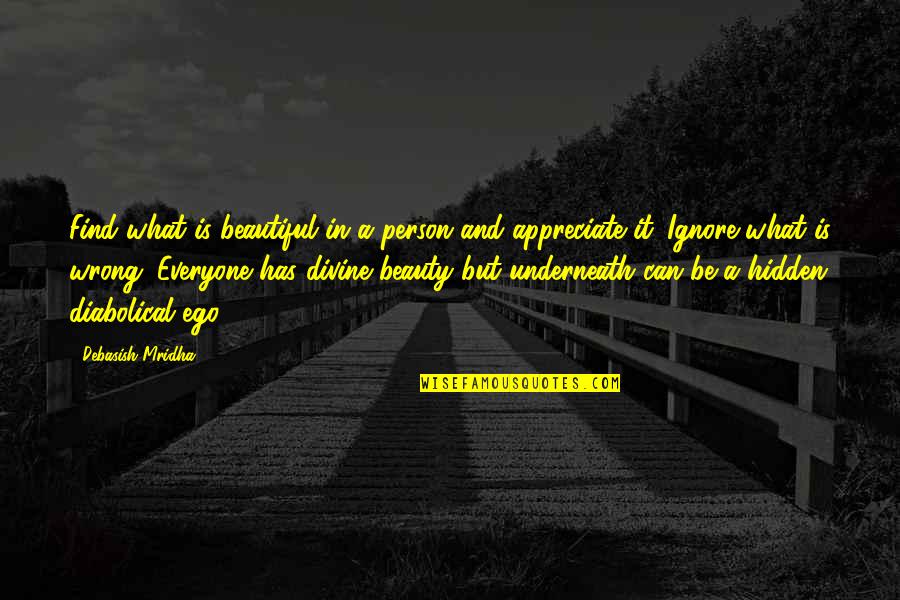 Find what is beautiful in a person and appreciate it. Ignore what is wrong. Everyone has divine beauty but underneath can be a hidden diabolical ego. —
Debasish Mridha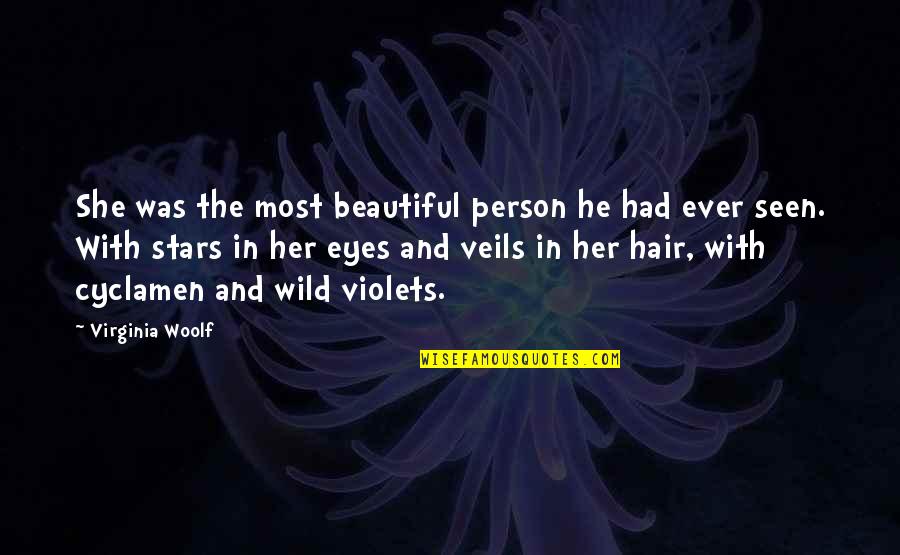 She was the most beautiful person he had ever seen. With stars in her eyes and veils in her hair, with cyclamen and wild violets. —
Virginia Woolf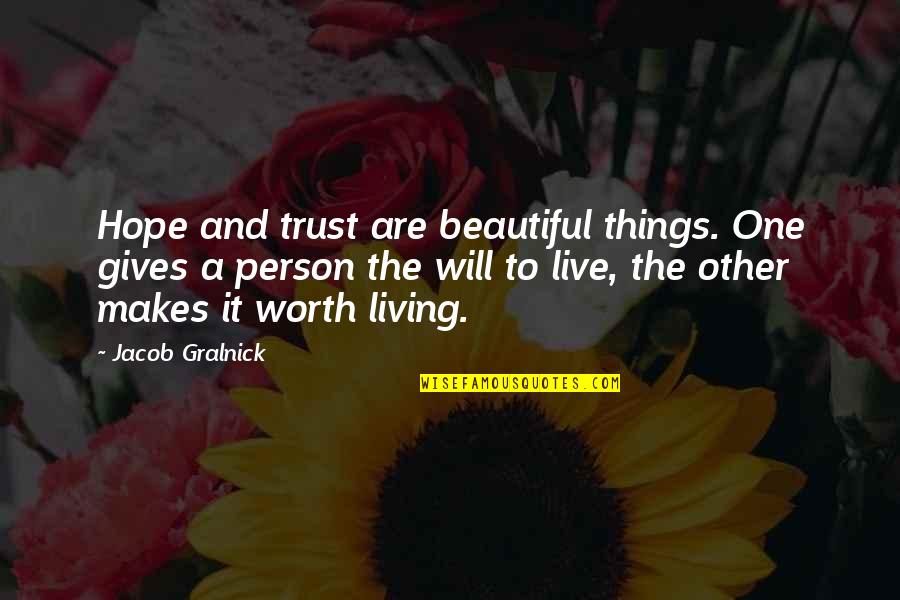 Hope and trust are beautiful things. One gives a person the will to live, the other makes it worth living. —
Jacob Gralnick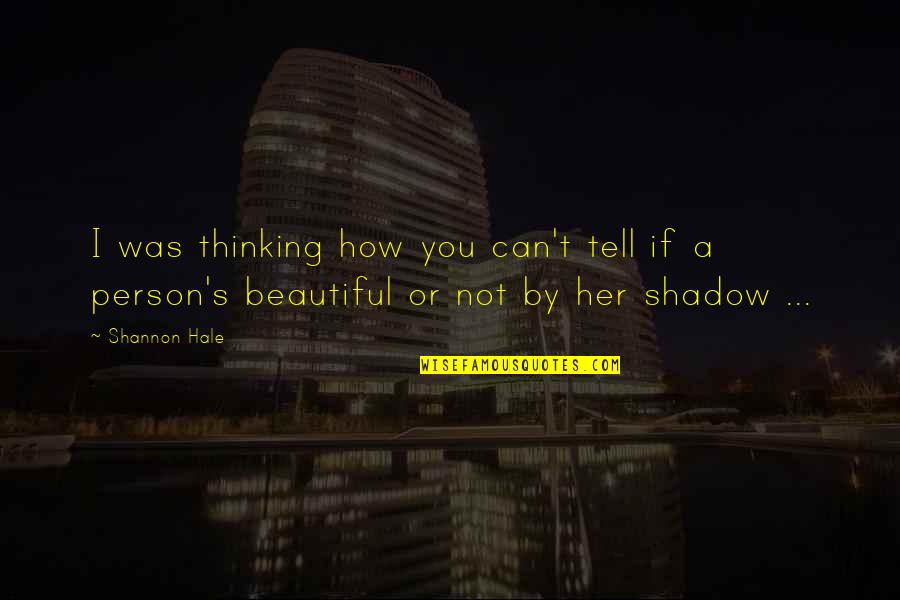 I was thinking how you can't tell if a person's beautiful or not by her shadow ... —
Shannon Hale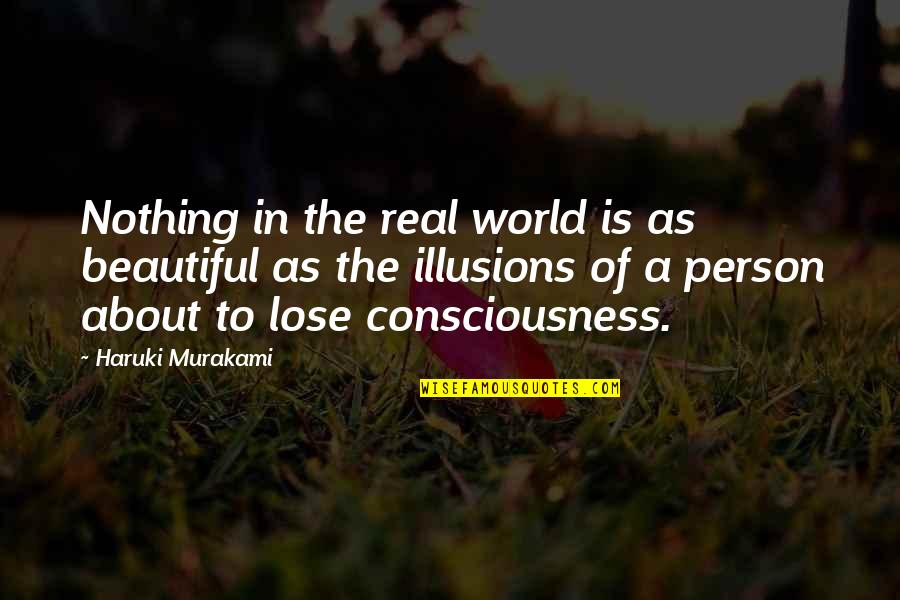 Nothing in the real world is as beautiful as the illusions of a person about to lose consciousness. —
Haruki Murakami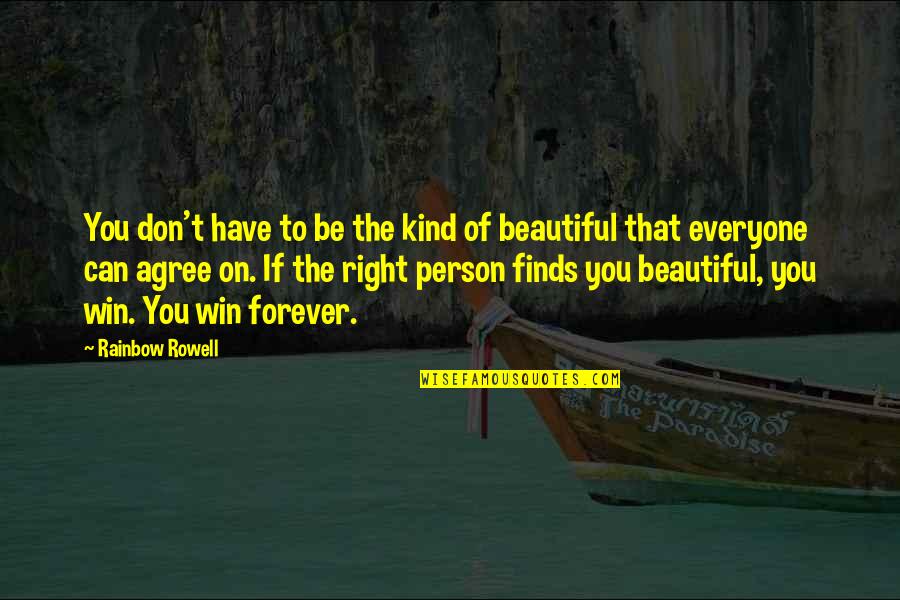 You don't have to be the kind of beautiful that everyone can agree on. If the right person finds you beautiful, you win. You win forever. —
Rainbow Rowell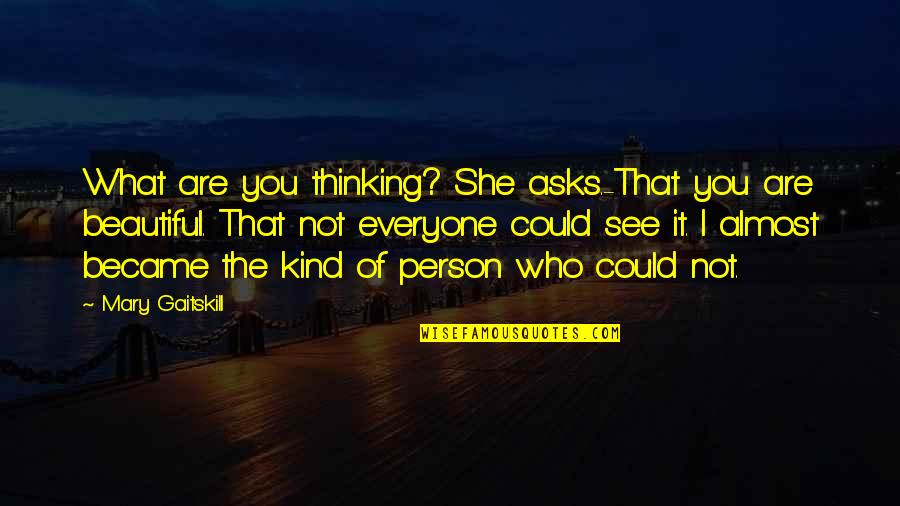 What are you thinking? She asks.
-That you are beautiful. That not everyone could see it. I almost became the kind of person who could not. —
Mary Gaitskill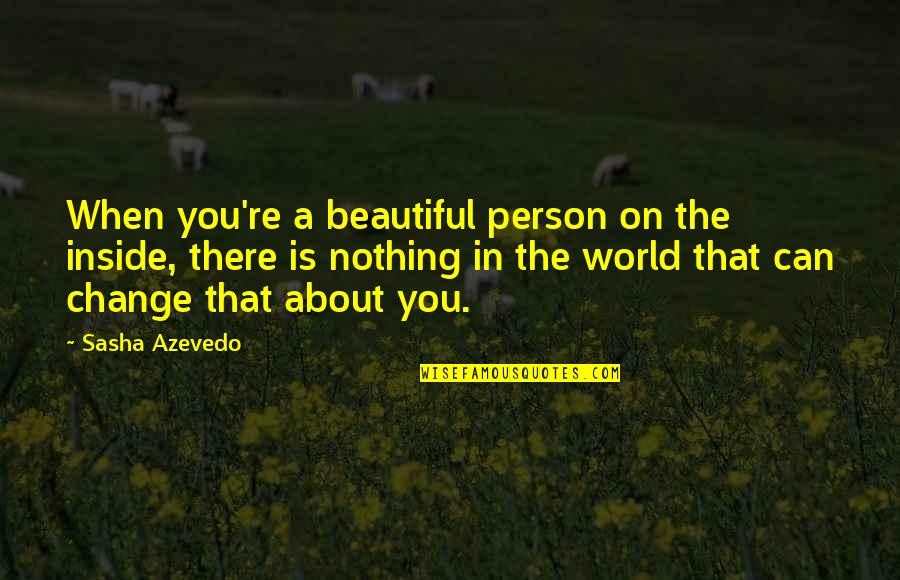 When you're a beautiful person on the inside, there is nothing in the world that can change that about you. —
Sasha Azevedo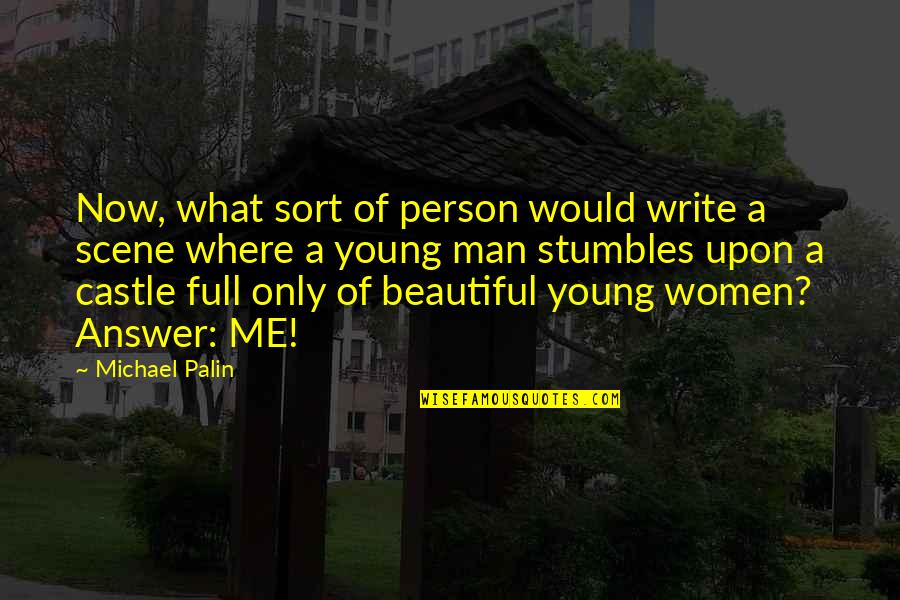 Now, what sort of person would write a scene where a young man stumbles upon a castle full only of beautiful young women? Answer: ME! —
Michael Palin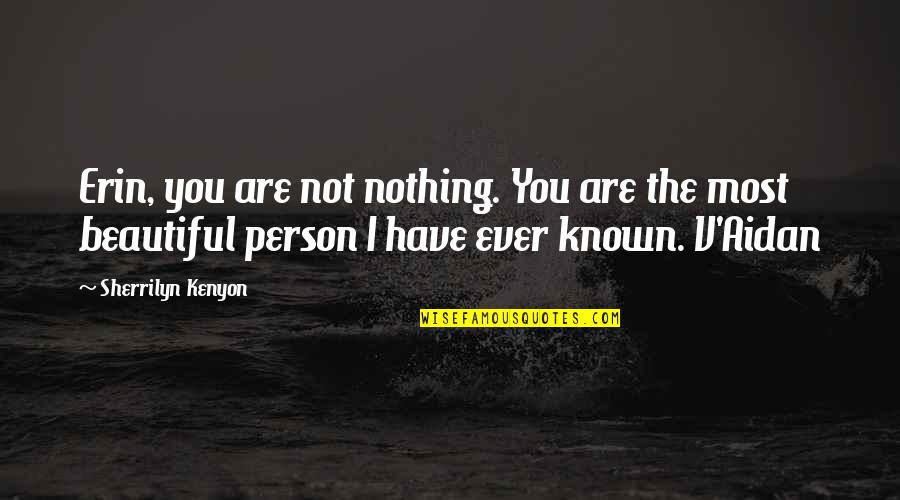 Erin, you are not nothing. You are the most beautiful person I have ever known. V'Aidan —
Sherrilyn Kenyon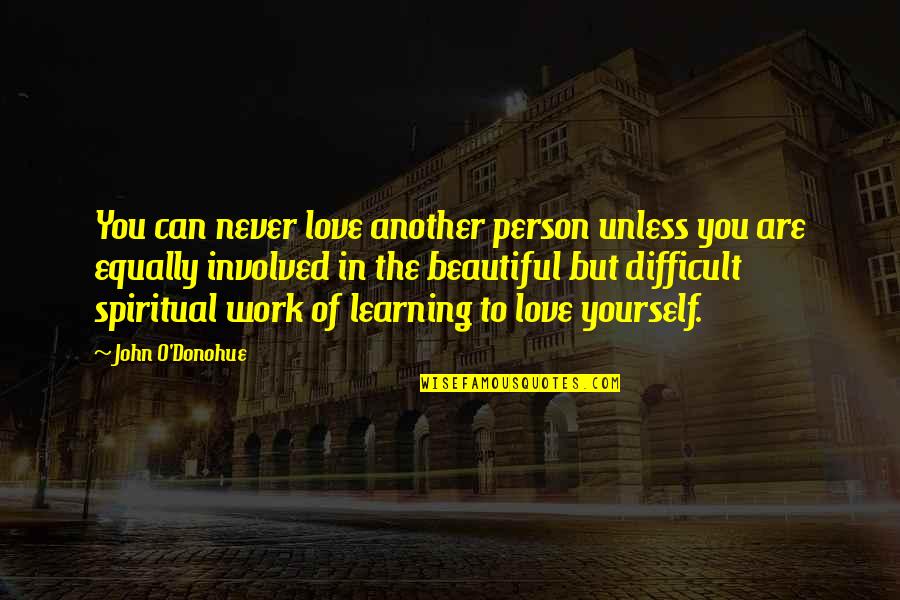 You can never love another person unless you are equally involved in the beautiful but difficult spiritual work of learning to love yourself. —
John O'Donohue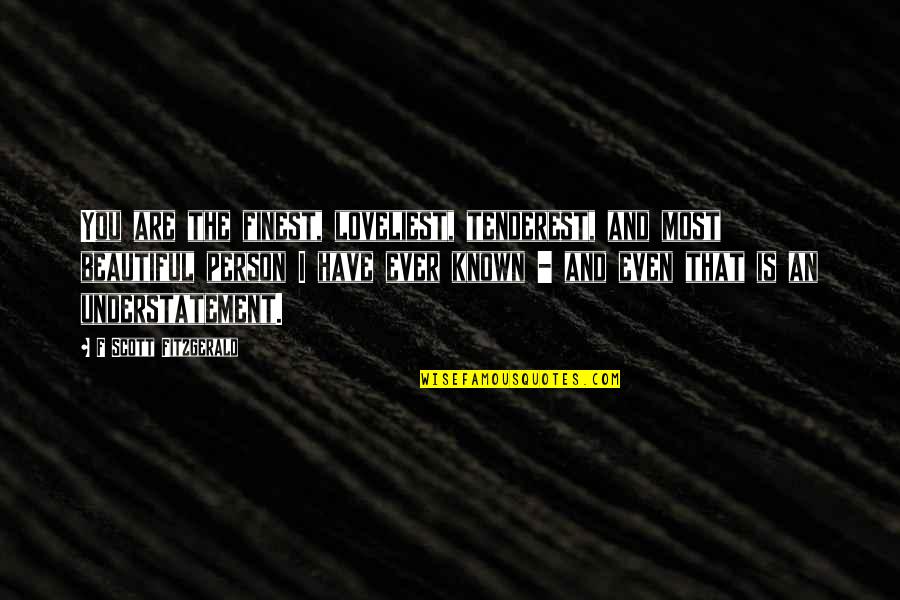 You are the finest, loveliest, tenderest, and most beautiful person I have ever known - and even that is an understatement. —
F Scott Fitzgerald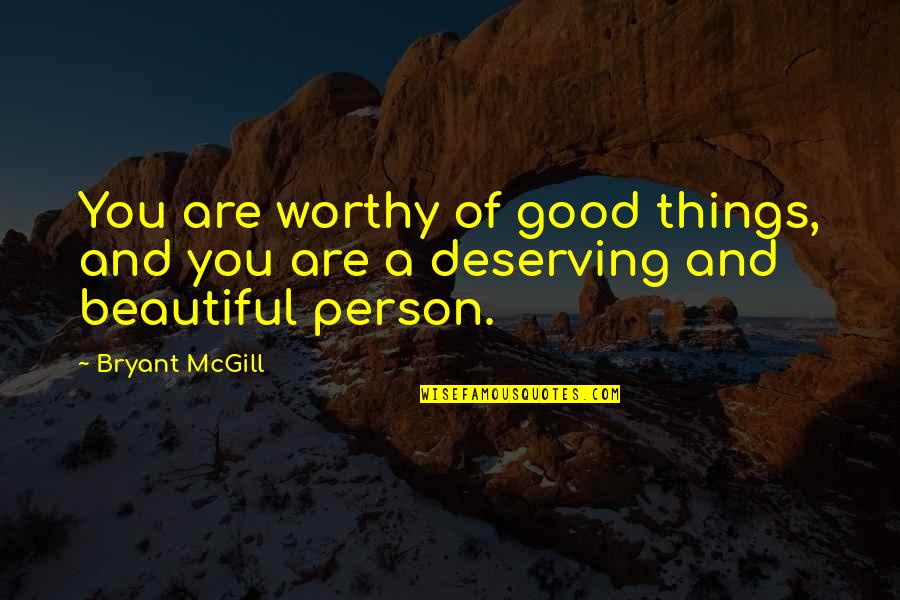 You are worthy of good things, and you are a deserving and beautiful person. —
Bryant McGill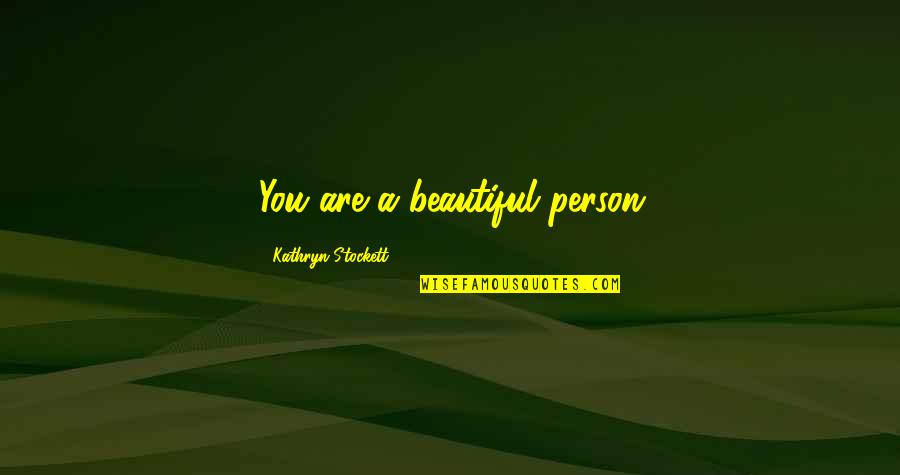 You are a beautiful person —
Kathryn Stockett