You Appreciate Me Quotes
Collection of top 33 famous quotes about You Appreciate Me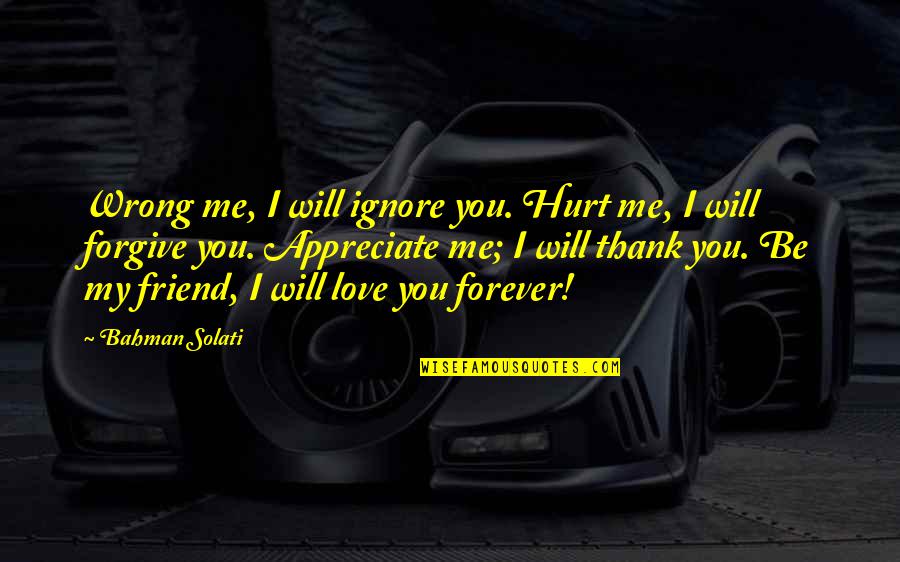 Wrong me, I will ignore you. Hurt me, I will forgive you. Appreciate me; I will thank you. Be my friend, I will love you forever!
—
Bahman Solati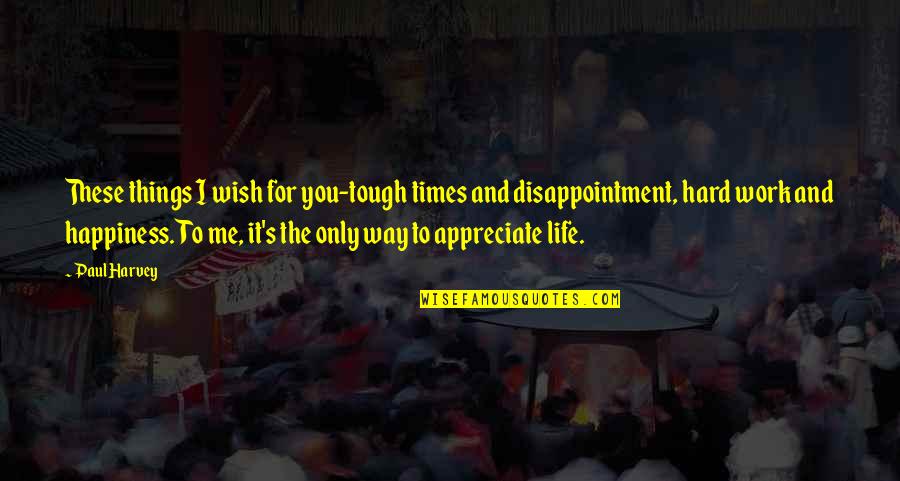 These things I wish for you-tough times and disappointment, hard work and happiness. To me, it's the only way to appreciate life.
—
Paul Harvey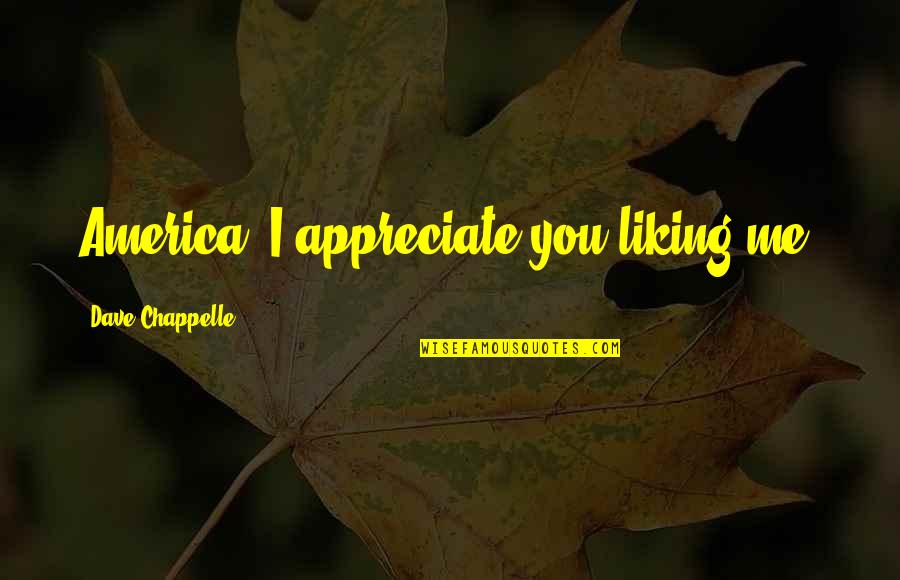 America, I appreciate you liking me.
—
Dave Chappelle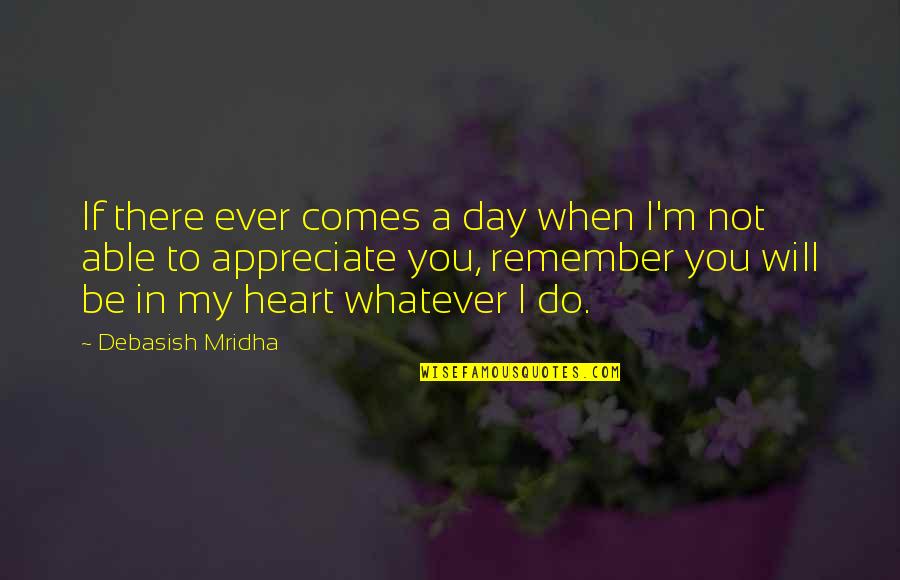 If there ever comes a day when I'm not able to appreciate you, remember you will be in my heart whatever I do. —
Debasish Mridha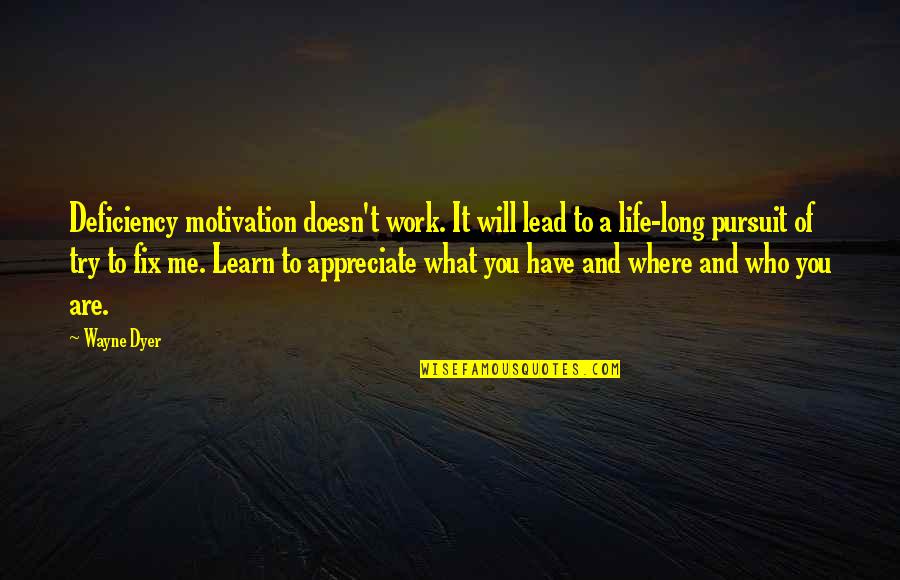 Deficiency motivation doesn't work. It will lead to a life-long pursuit of try to fix me. Learn to appreciate what you have and where and who you are. —
Wayne Dyer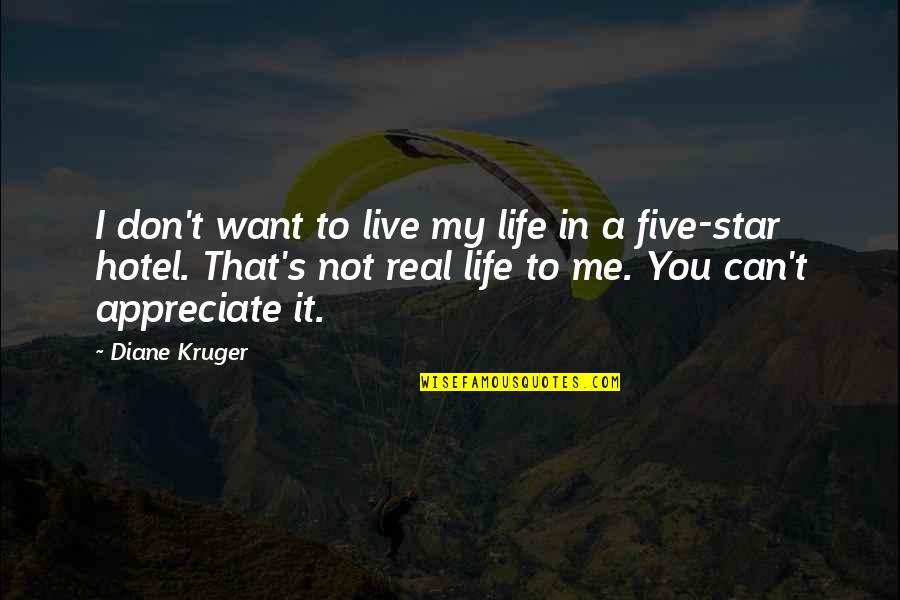 I don't want to live my life in a five-star hotel. That's not real life to me. You can't appreciate it. —
Diane Kruger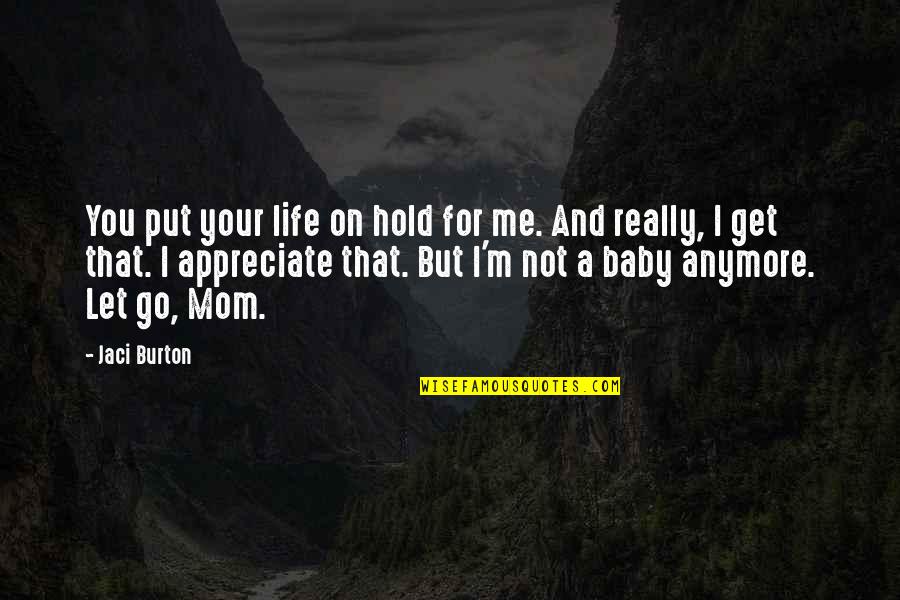 You put your life on hold for me. And really, I get that. I appreciate that. But I'm not a baby anymore. Let go, Mom. —
Jaci Burton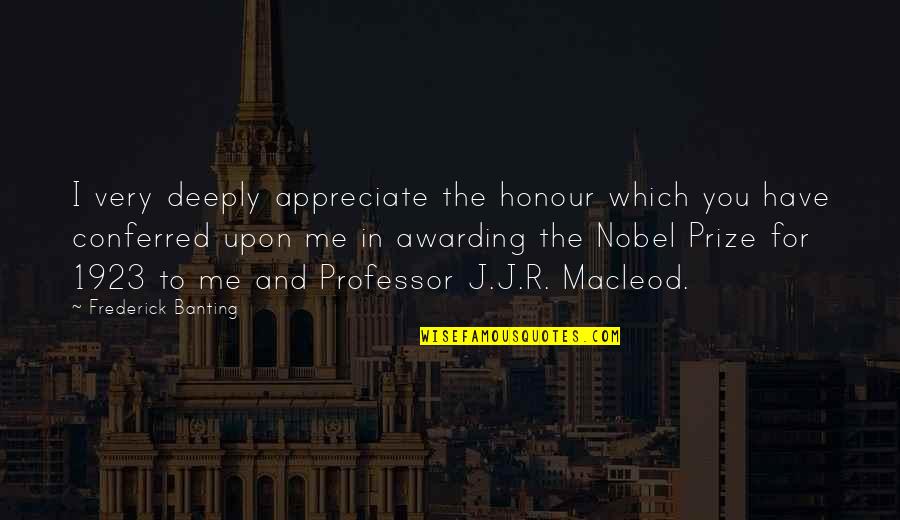 I very deeply appreciate the honour which you have conferred upon me in awarding the Nobel Prize for 1923 to me and Professor J.J.R. Macleod. —
Frederick Banting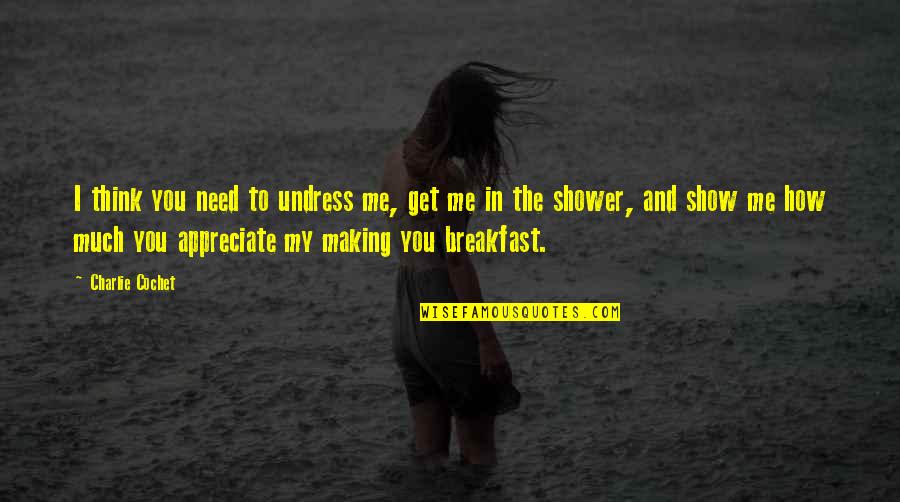 I think you need to undress me, get me in the shower, and show me how much you appreciate my making you breakfast. —
Charlie Cochet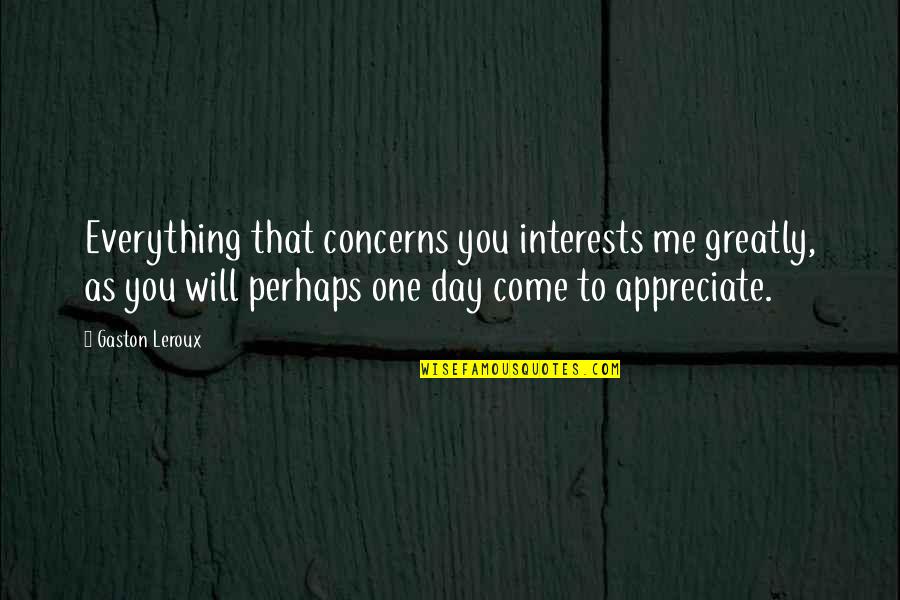 Everything that concerns you interests me greatly, as you will perhaps one day come to appreciate. —
Gaston Leroux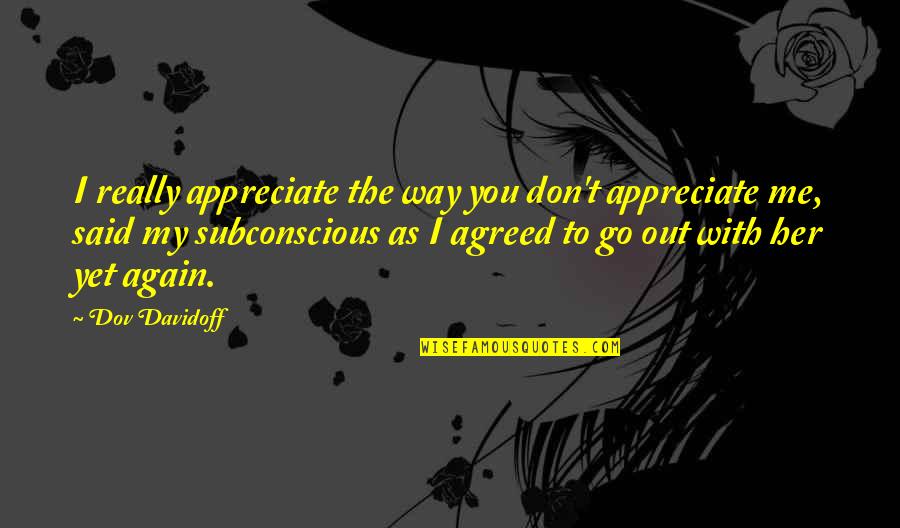 I really appreciate the way you don't appreciate me, said my subconscious as I agreed to go out with her yet again. —
Dov Davidoff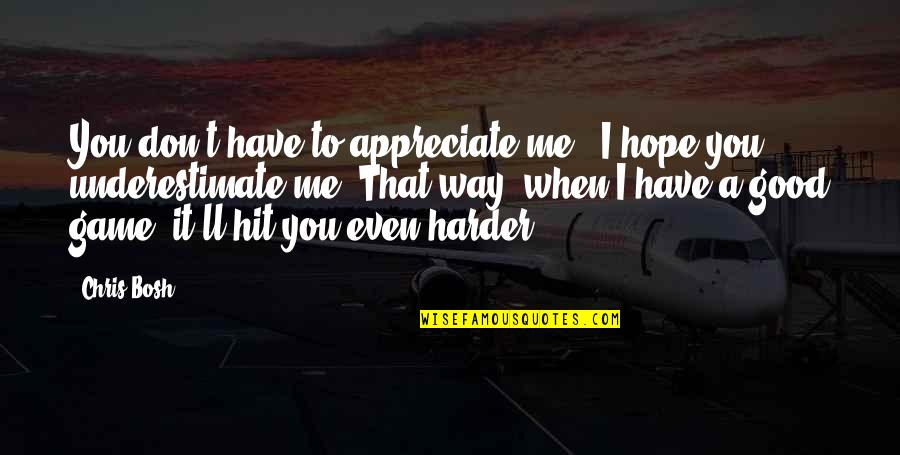 You don't have to appreciate me - I hope you underestimate me. That way, when I have a good game, it'll hit you even harder. —
Chris Bosh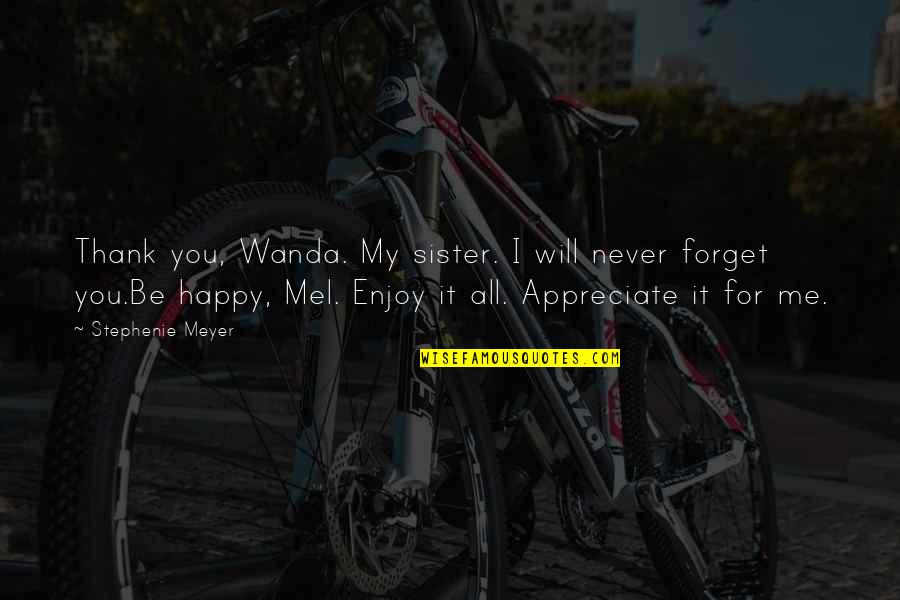 Thank you, Wanda. My sister. I will never forget you.
Be happy, Mel. Enjoy it all. Appreciate it for me. —
Stephenie Meyer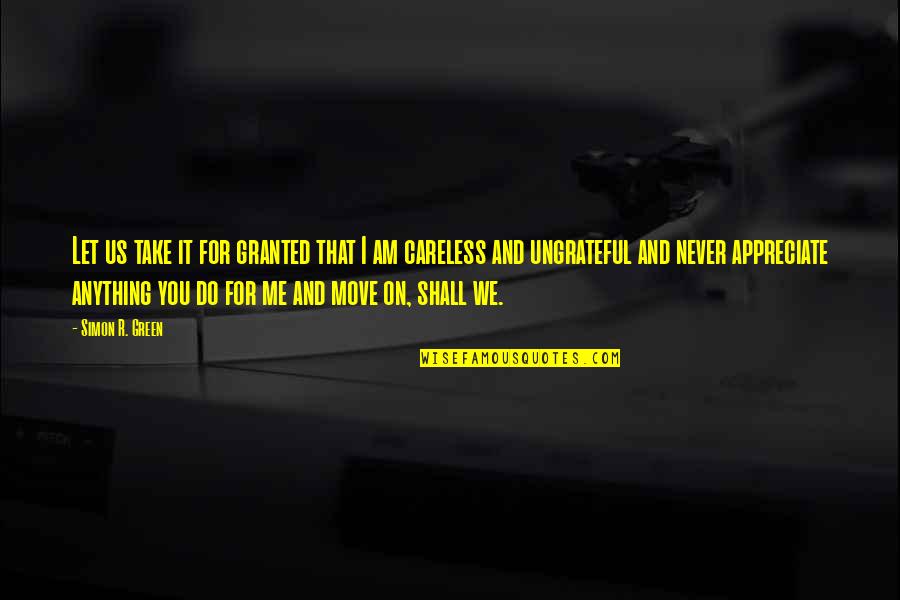 Let us take it for granted that I am careless and ungrateful and never appreciate anything you do for me and move on, shall we. —
Simon R. Green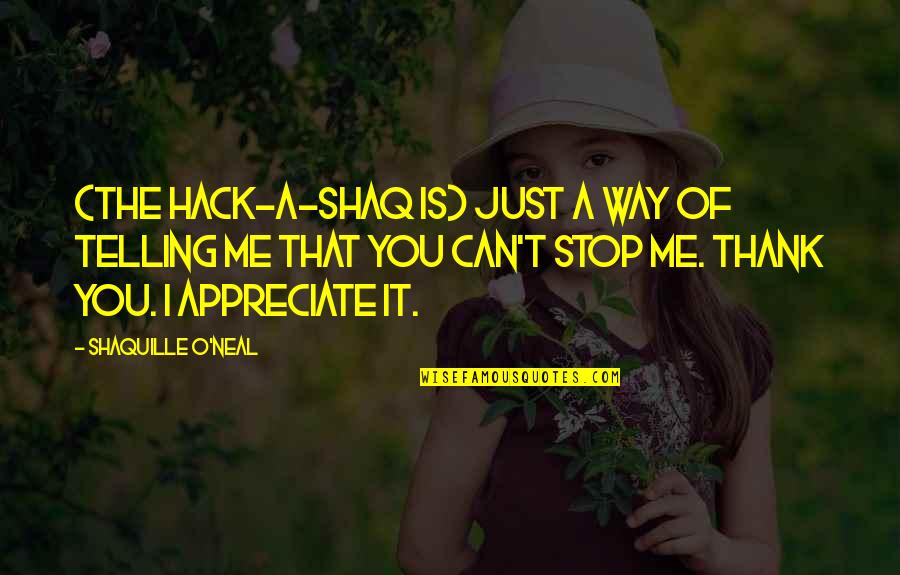 (The Hack-A-Shaq is) just a way of telling me that you can't stop me. Thank you. I appreciate it. —
Shaquille O'Neal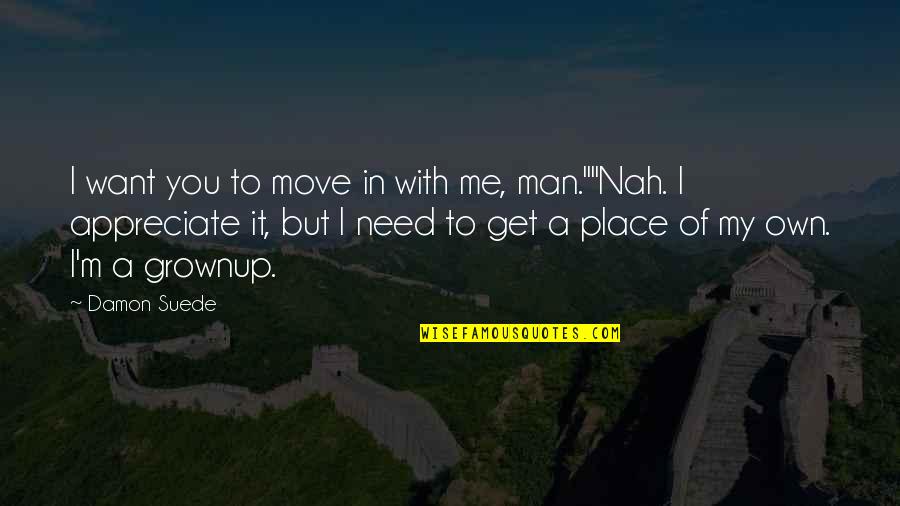 I want you to move in with me, man."
"Nah. I appreciate it, but I need to get a place of my own. I'm a grownup. —
Damon Suede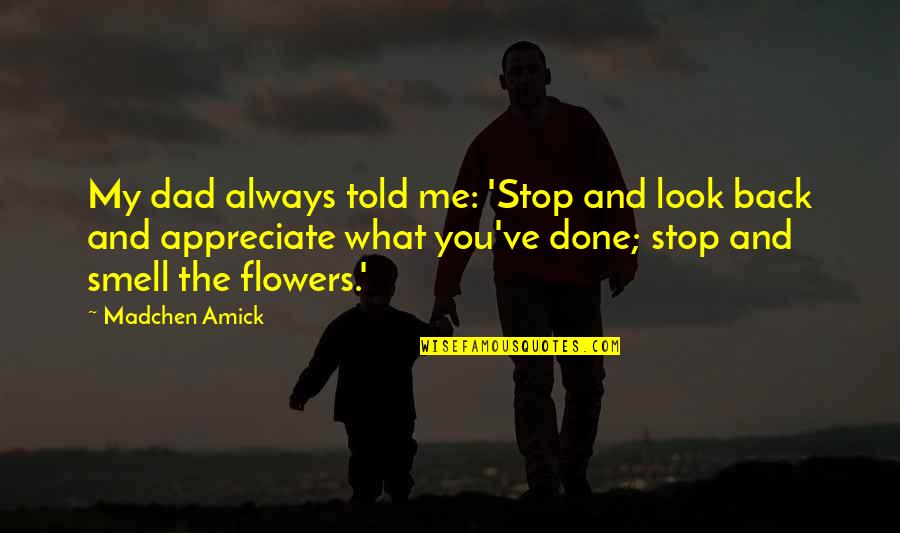 My dad always told me: 'Stop and look back and appreciate what you've done; stop and smell the flowers.' —
Madchen Amick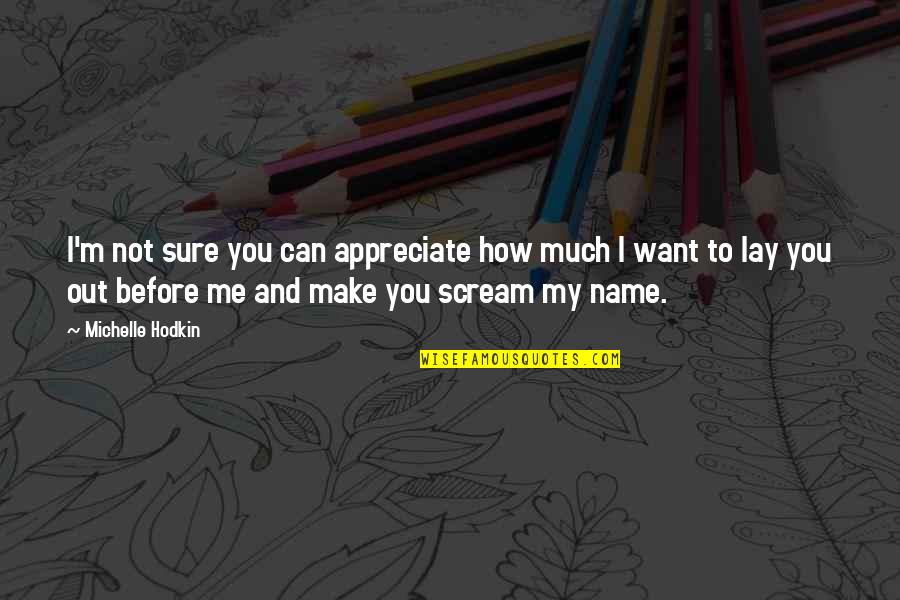 I'm not sure you can appreciate how much I want to lay you out before me and make you scream my name. —
Michelle Hodkin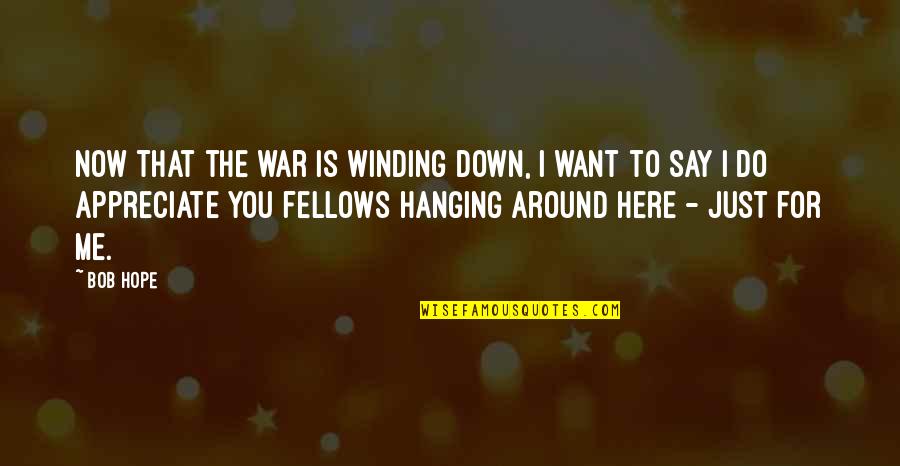 Now that the war is winding down, I want to say I do appreciate you fellows hanging around here - just for me. —
Bob Hope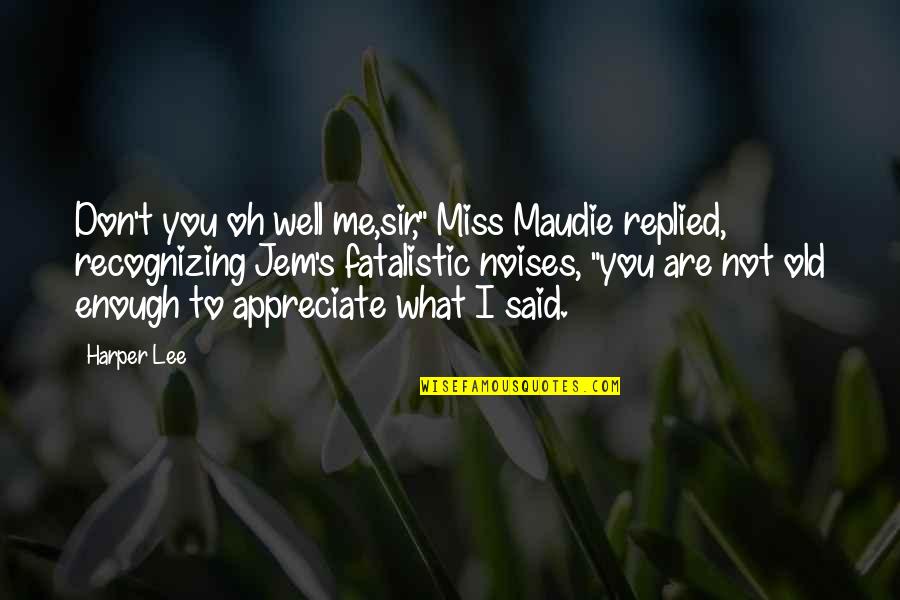 Don't you oh well me,sir," Miss Maudie replied, recognizing Jem's fatalistic noises, "you are not old enough to appreciate what I said. —
Harper Lee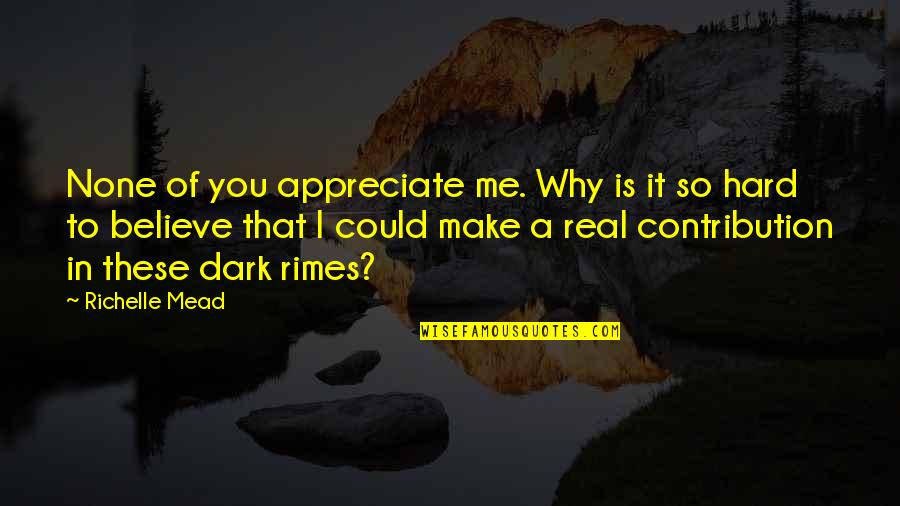 None of
you appreciate me
. Why is it so hard to believe that I could make a real contribution in these dark rimes? —
Richelle Mead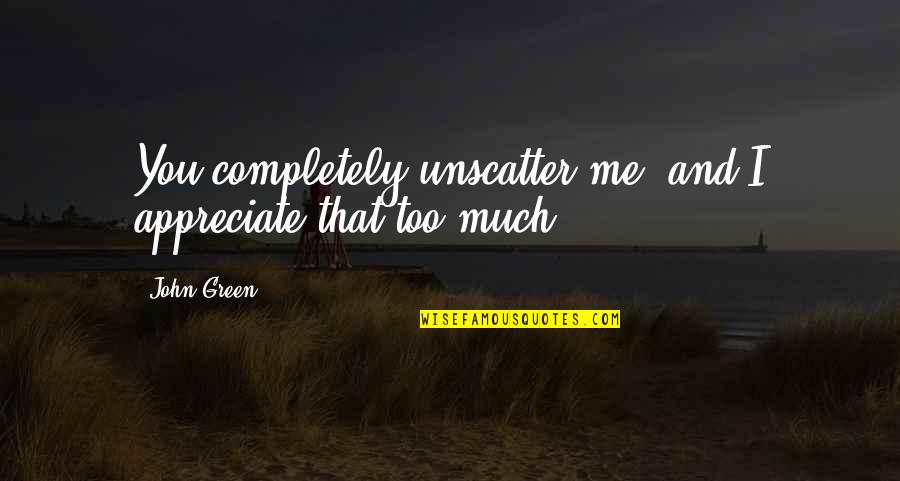 You completely unscatter me, and I appreciate that too much. —
John Green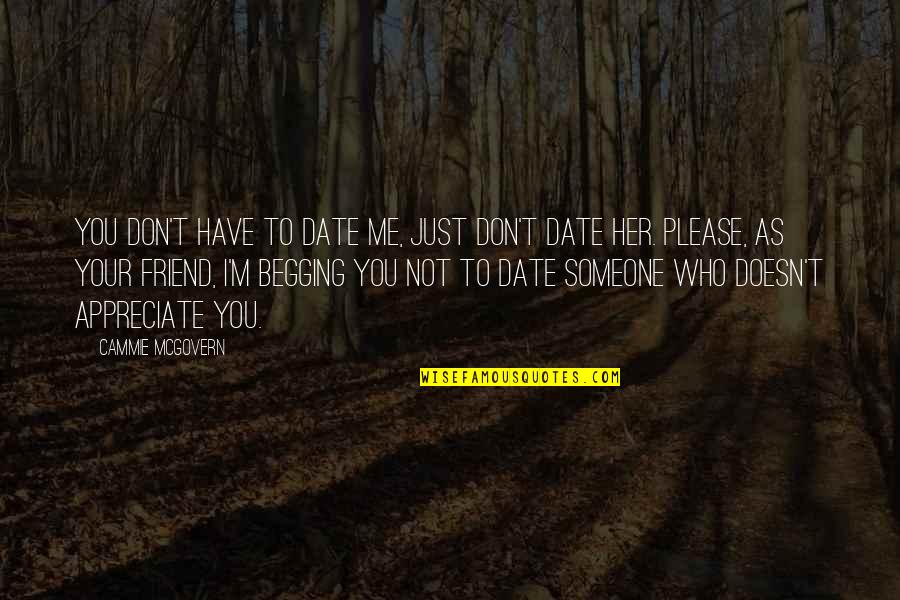 You don't have to date me, just don't date her. Please, as your friend, I'm begging you not to date someone who doesn't appreciate you. —
Cammie McGovern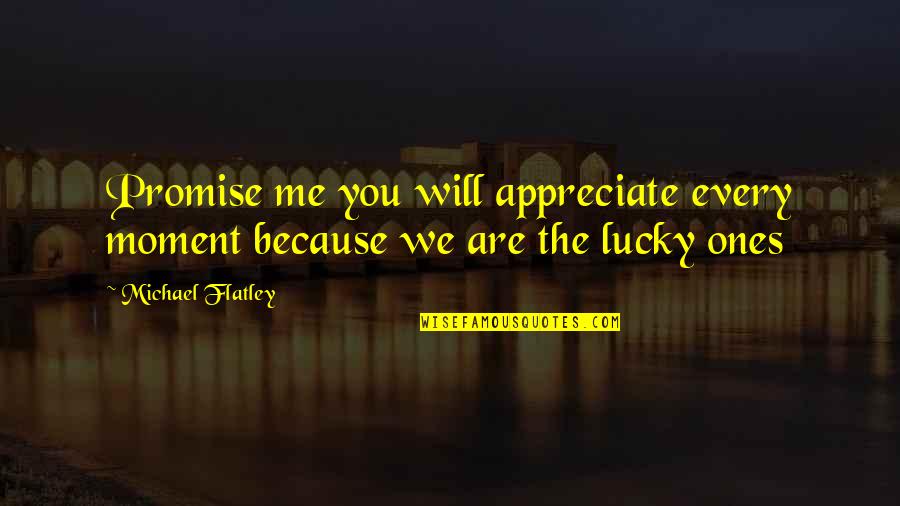 Promise me you will appreciate every moment because we are the lucky ones —
Michael Flatley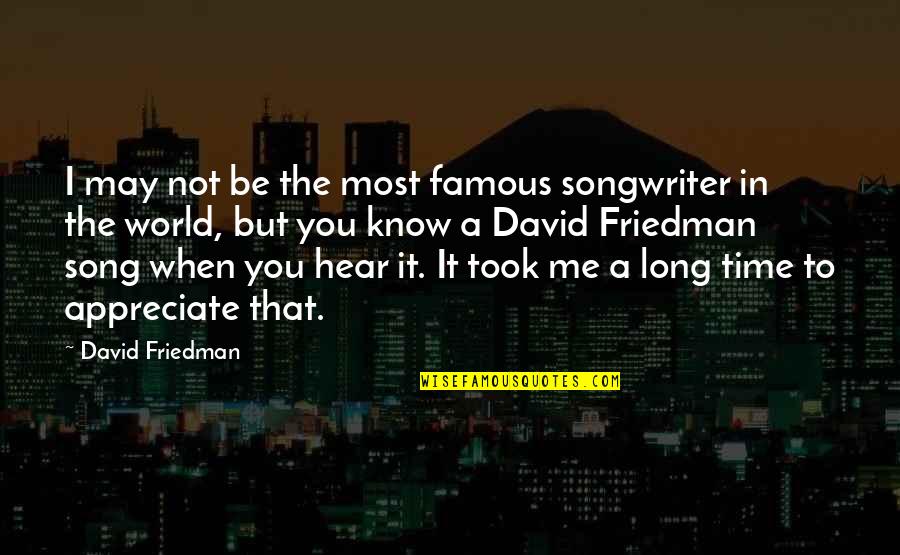 I may not be the most famous songwriter in the world, but you know a David Friedman song when you hear it. It took me a long time to appreciate that. —
David Friedman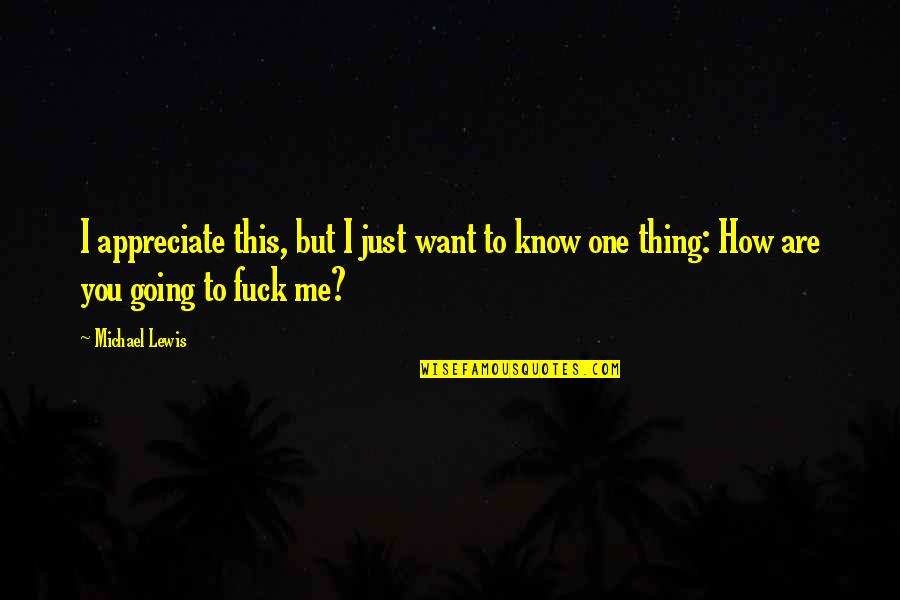 I appreciate this, but I just want to know one thing: How are you going to fuck me? —
Michael Lewis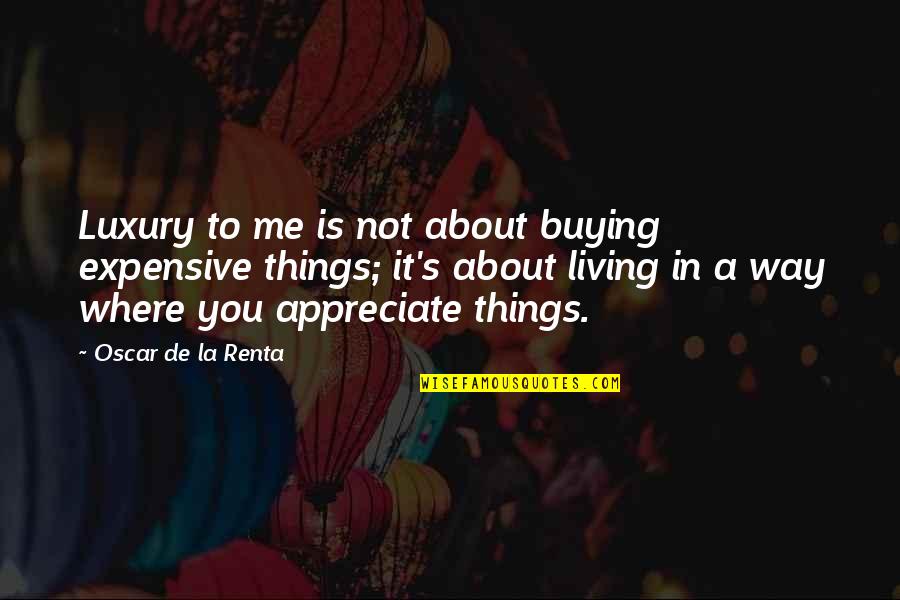 Luxury to me is not about buying expensive things; it's about living in a way where you appreciate things. —
Oscar De La Renta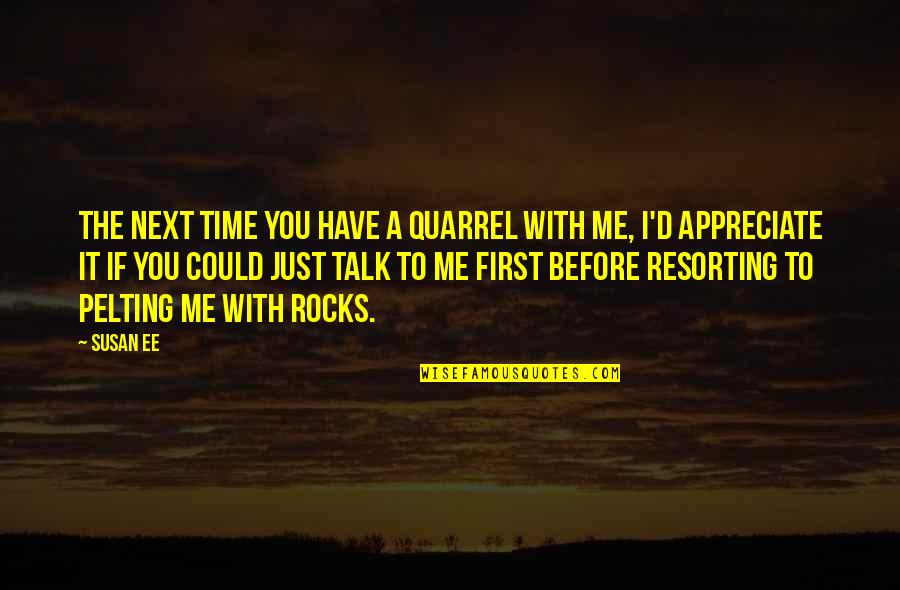 The next time you have a quarrel with me, I'd appreciate it if you could just talk to me first before resorting to pelting me with rocks. —
Susan Ee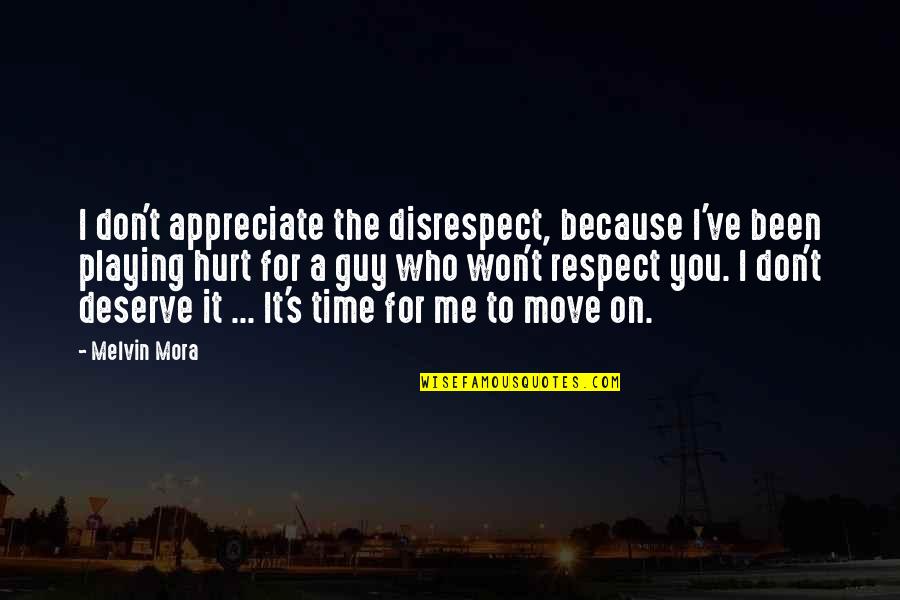 I don't appreciate the disrespect, because I've been playing hurt for a guy who won't respect you. I don't deserve it ... It's time for me to move on. —
Melvin Mora