Would Rather Be Alone Quotes
Collection of top 25 famous quotes about Would Rather Be Alone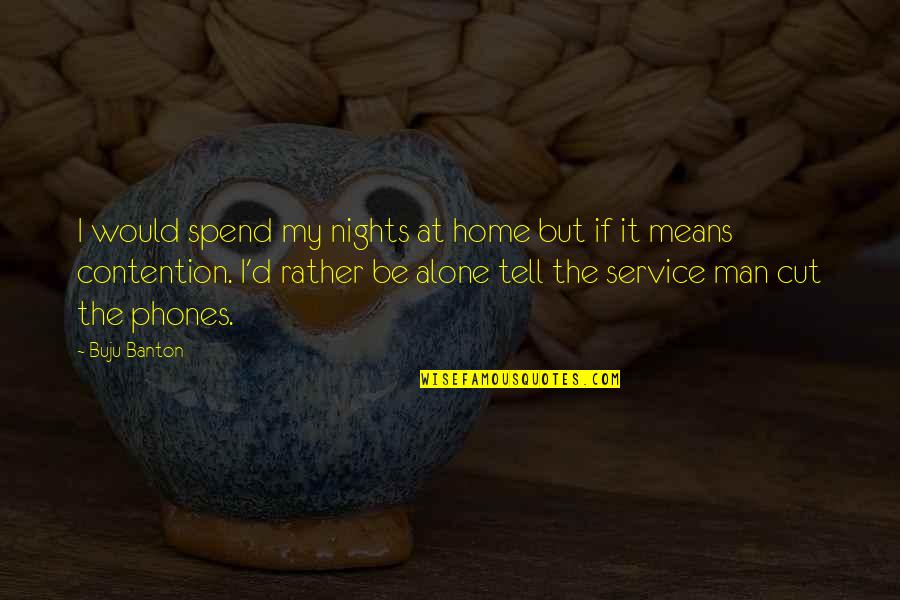 I would spend my nights at home but if it means contention. I'd rather be alone tell the service man cut the phones.
—
Buju Banton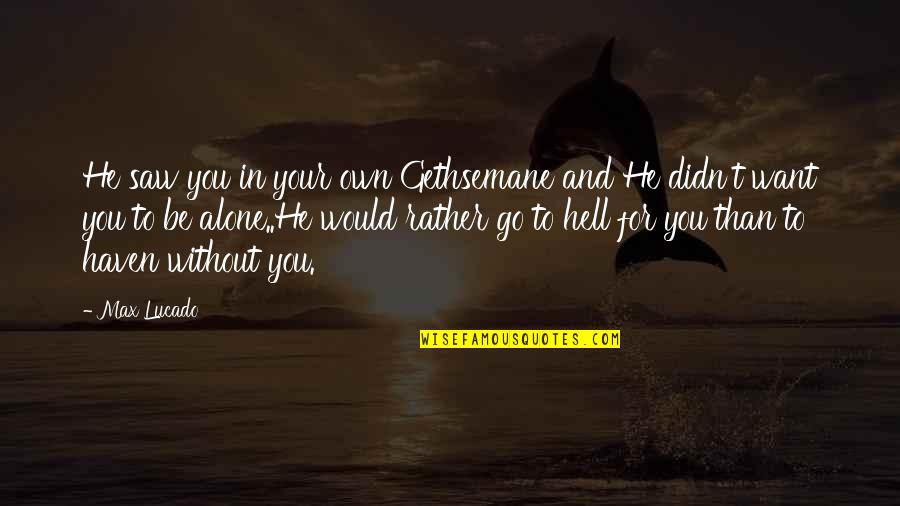 He saw you in your own Gethsemane and He didn't want you to be alone..He would rather go to hell for you than to haven without you.
—
Max Lucado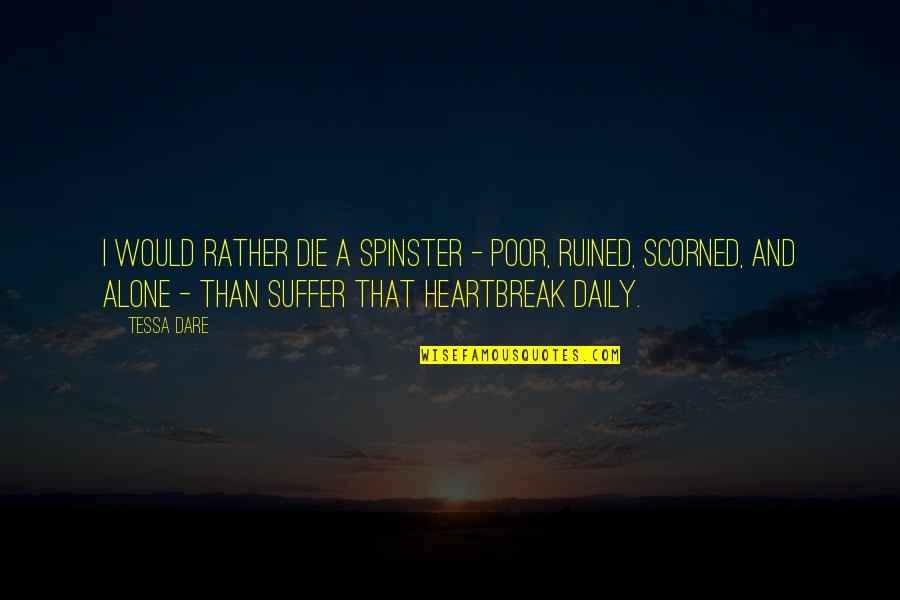 I would rather die a spinster - poor, ruined, scorned, and alone - than suffer that heartbreak daily.
—
Tessa Dare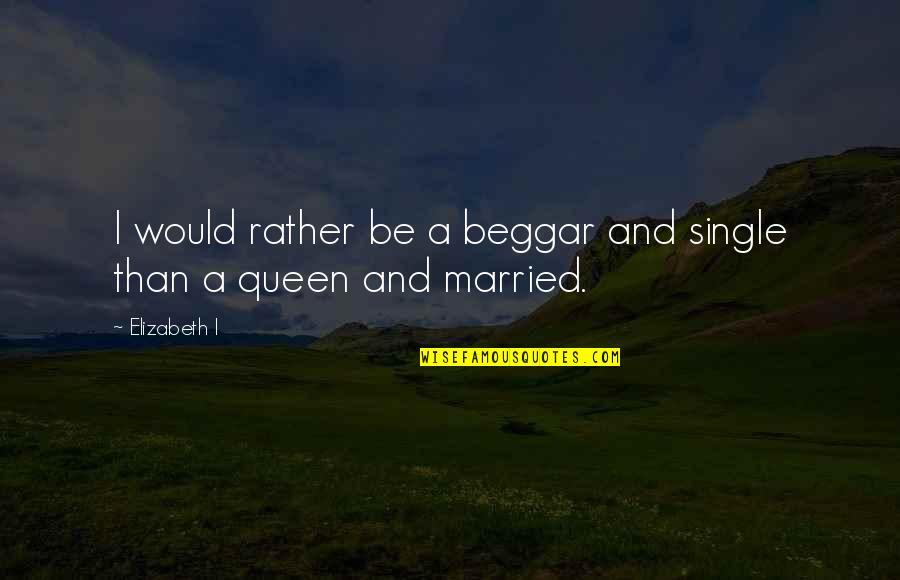 I would rather be a beggar and single than a queen and married.
—
Elizabeth I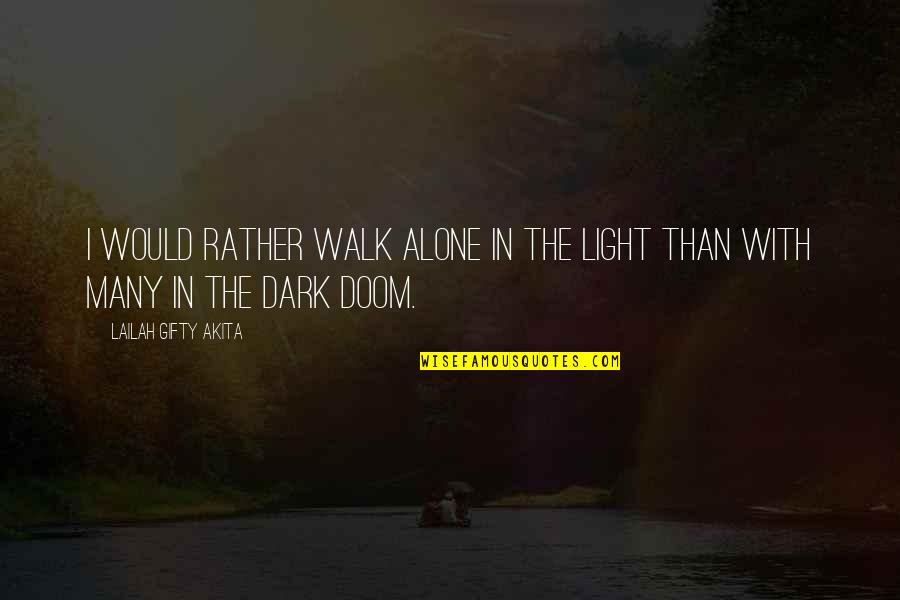 I would rather walk alone in the light than with many in the dark doom. —
Lailah Gifty Akita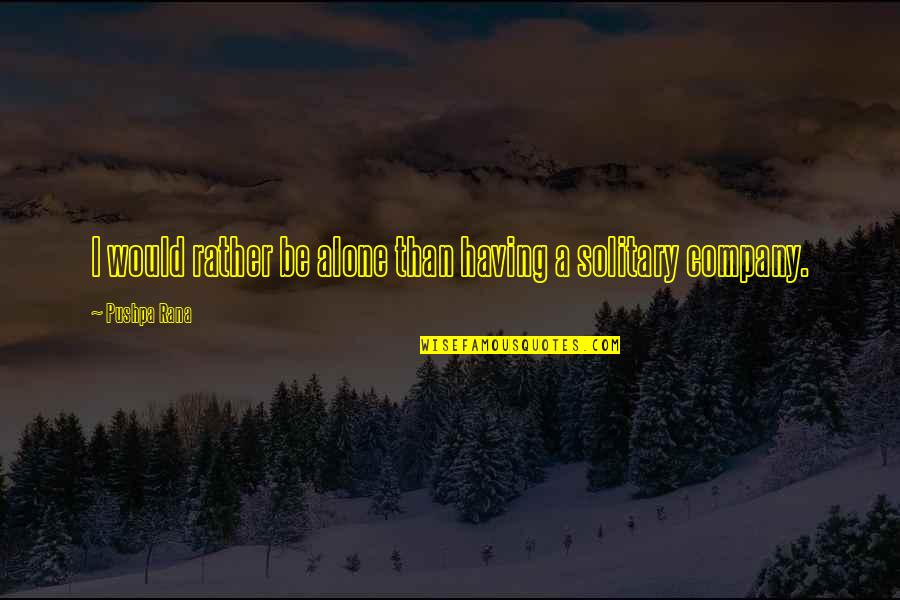 I
would rather be alone
than having a solitary company. —
Pushpa Rana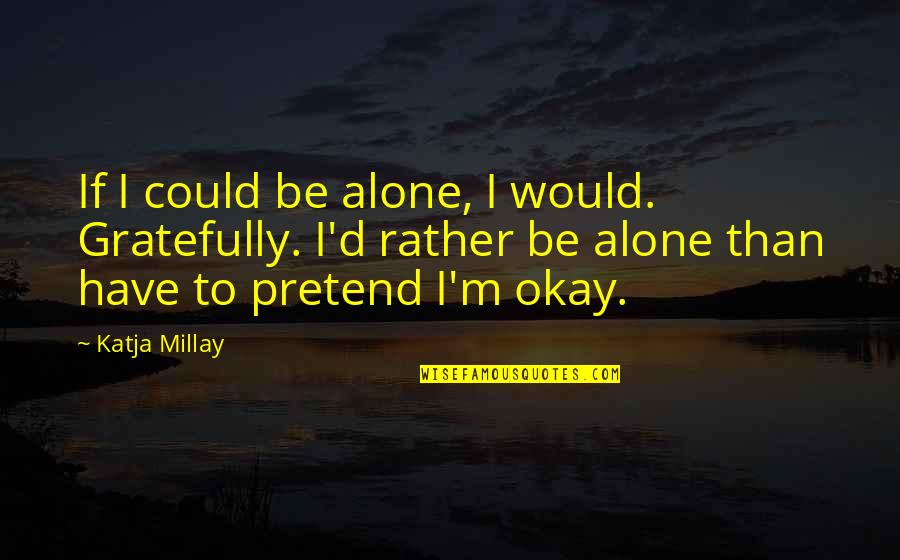 If I could be alone, I would. Gratefully. I'd rather be alone than have to pretend I'm okay. —
Katja Millay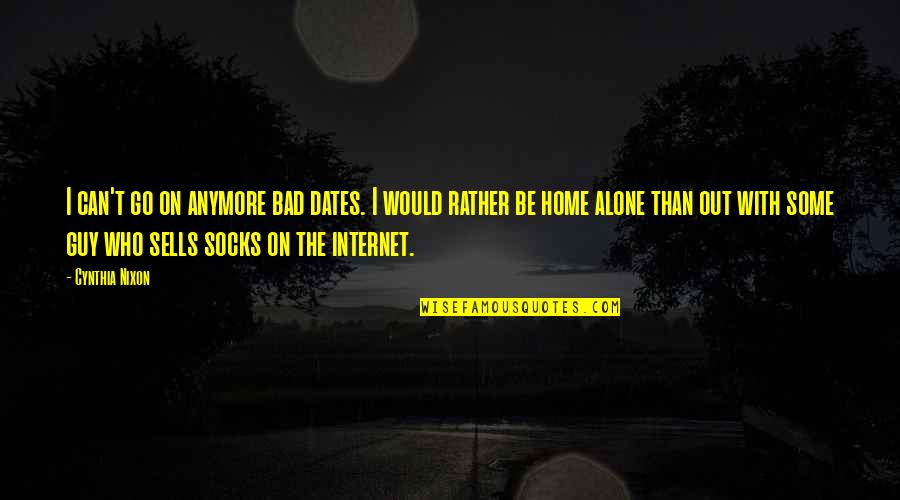 I can't go on anymore bad dates. I would rather be home alone than out with some guy who sells socks on the internet. —
Cynthia Nixon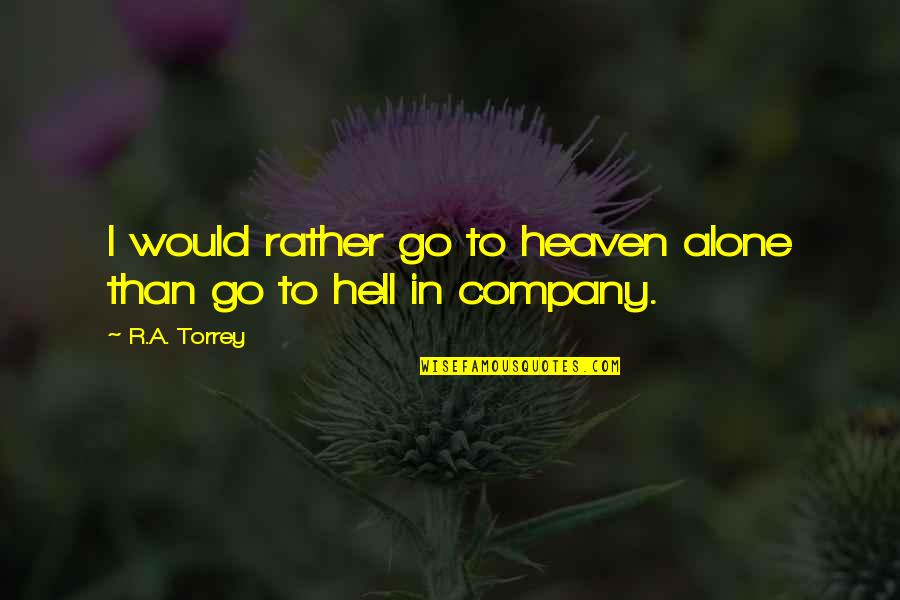 I would rather go to heaven alone than go to hell in company. —
R.A. Torrey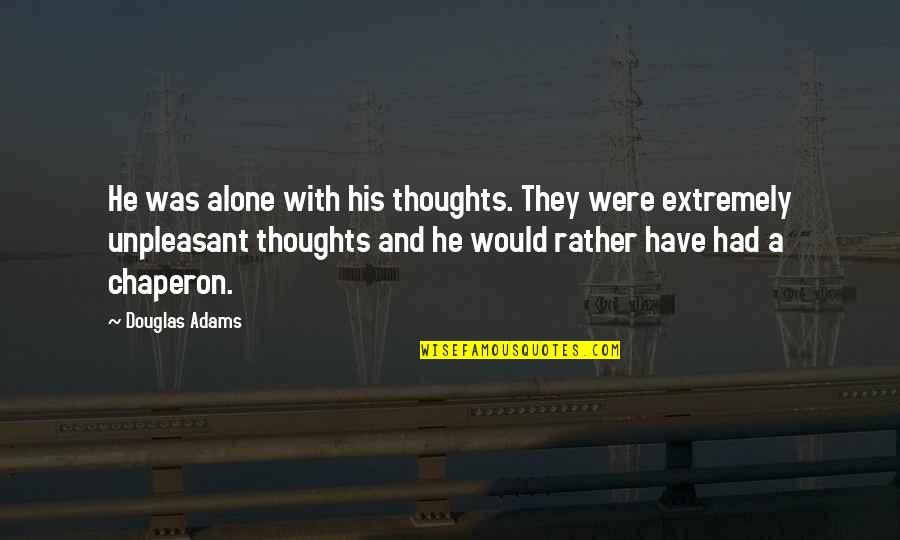 He was alone with his thoughts. They were extremely unpleasant thoughts and he would rather have had a chaperon. —
Douglas Adams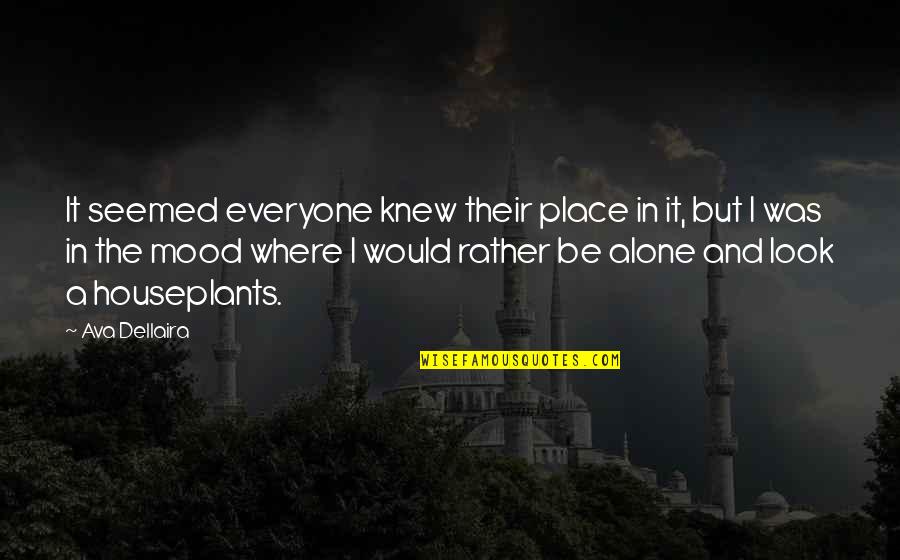 It seemed everyone knew their place in it, but I was in the mood where I
would rather be alone
and look a houseplants. —
Ava Dellaira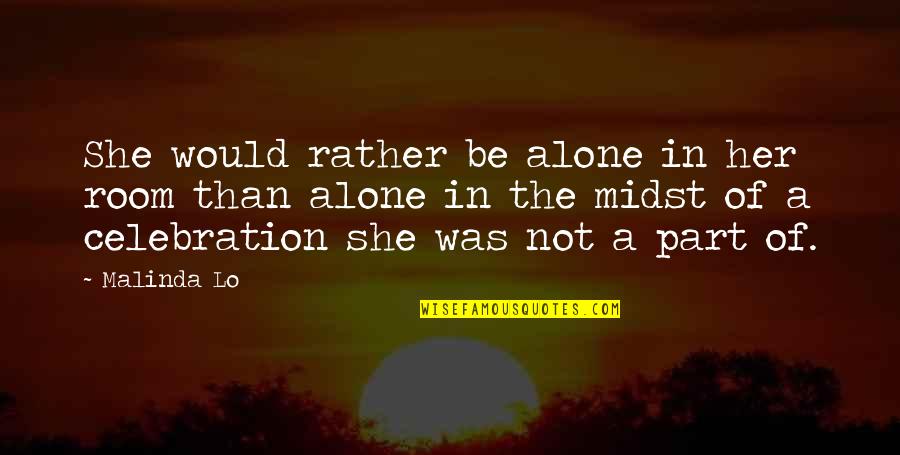 She
would rather be alone
in her room than alone in the midst of a celebration she was not a part of. —
Malinda Lo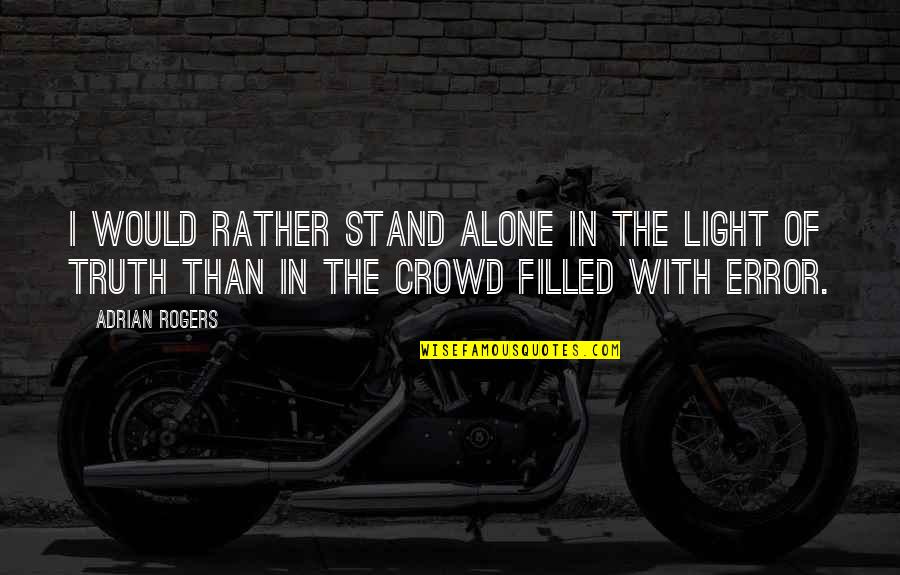 I would rather stand alone in the light of truth than in the crowd filled with error. —
Adrian Rogers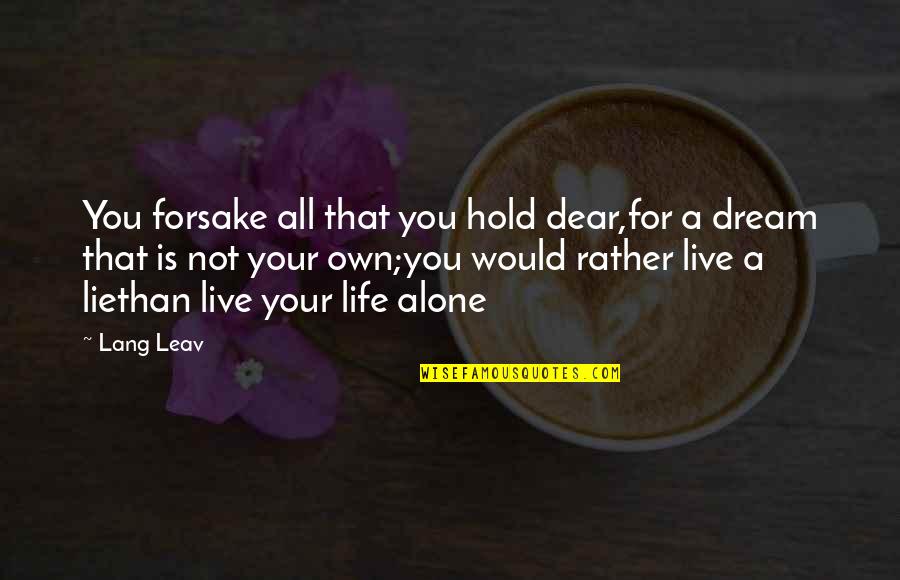 You forsake all that you hold dear,
for a dream that is not your own;
you would rather live a lie
than live your life alone —
Lang Leav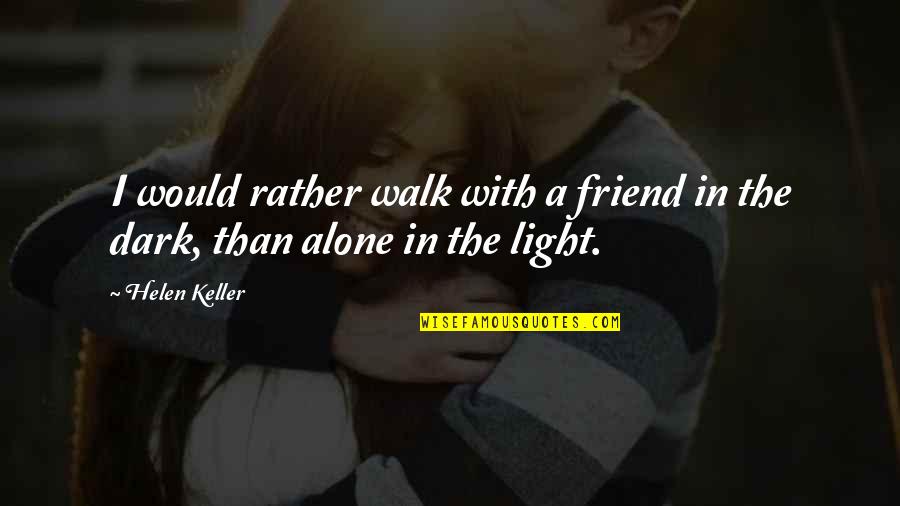 I would rather walk with a friend in the dark, than alone in the light. —
Helen Keller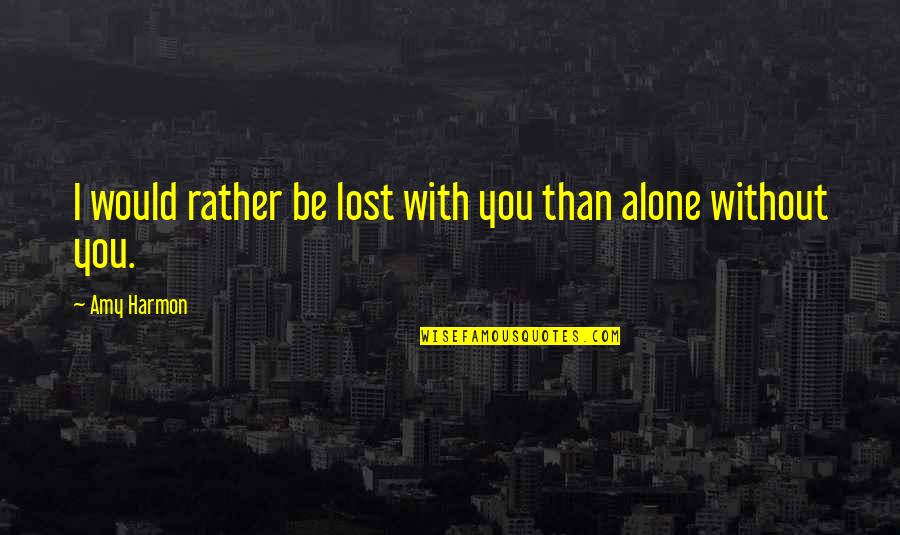 I would rather be lost with you than alone without you. —
Amy Harmon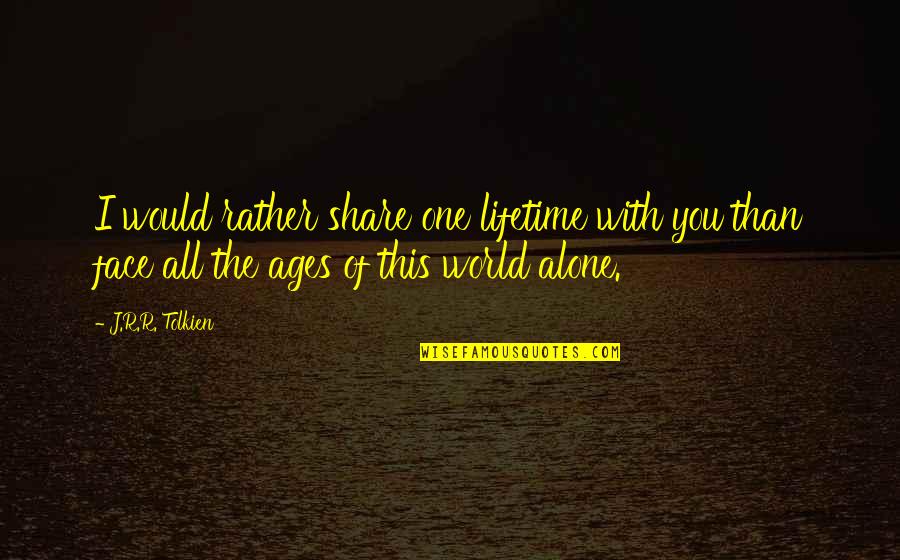 I would rather share one lifetime with you than face all the ages of this world alone. —
J.R.R. Tolkien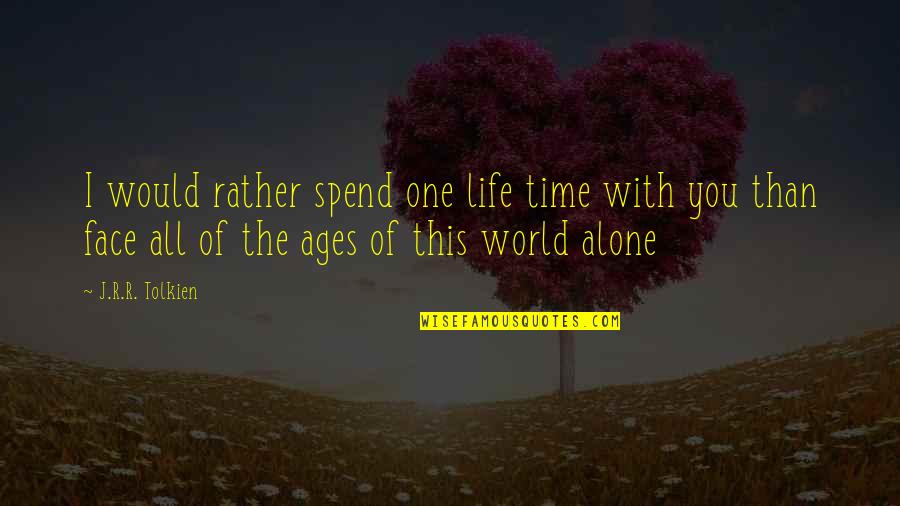 I would rather spend one life time with you than face all of the ages of this world alone —
J.R.R. Tolkien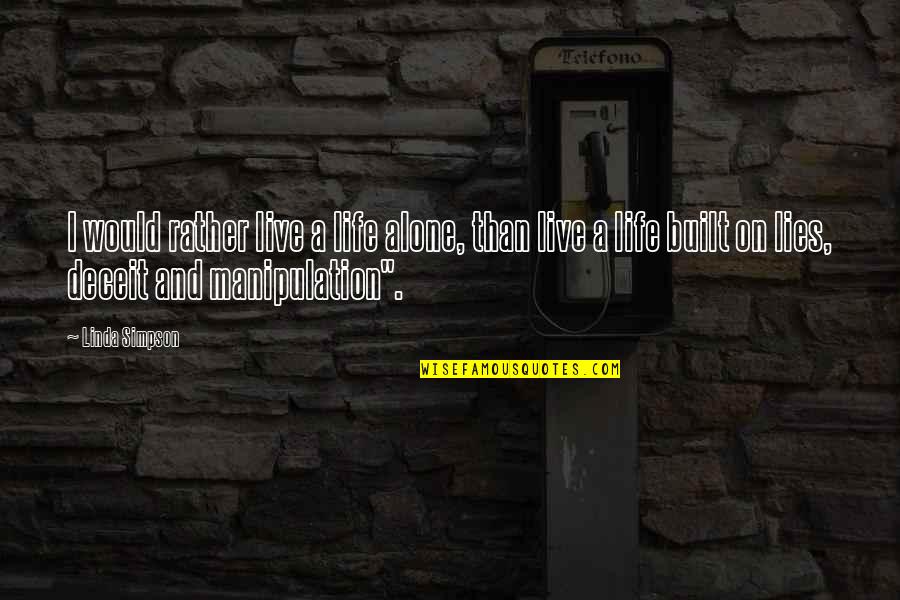 I would rather live a life alone, than live a life built on lies, deceit and manipulation". —
Linda Simpson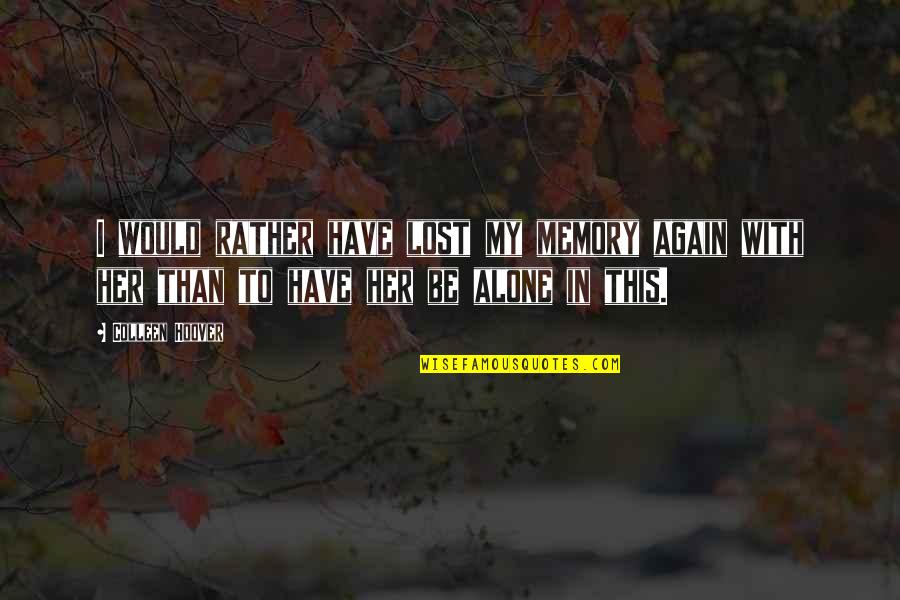 I would rather have lost my memory again with her than to have her be alone in this. —
Colleen Hoover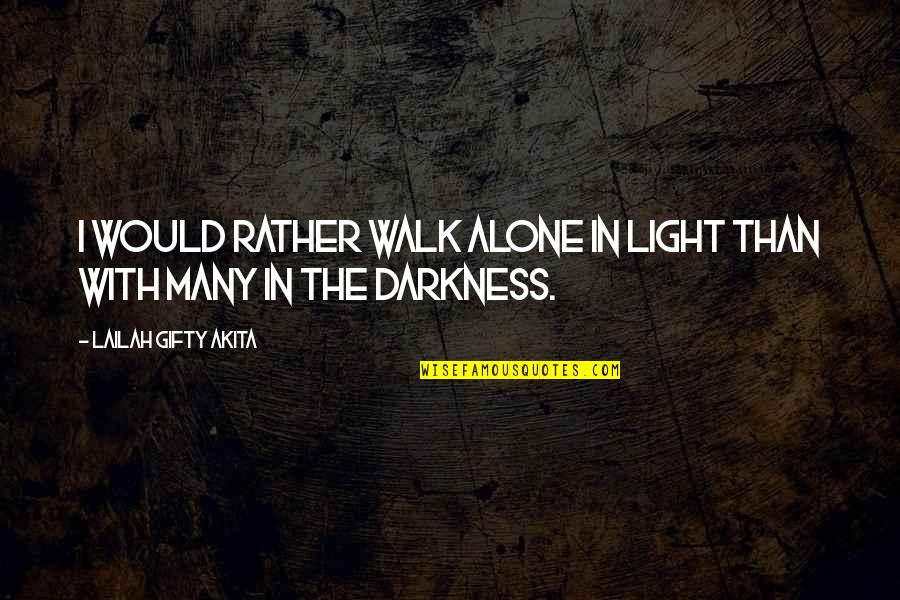 I would rather walk alone in light than with many in the darkness. —
Lailah Gifty Akita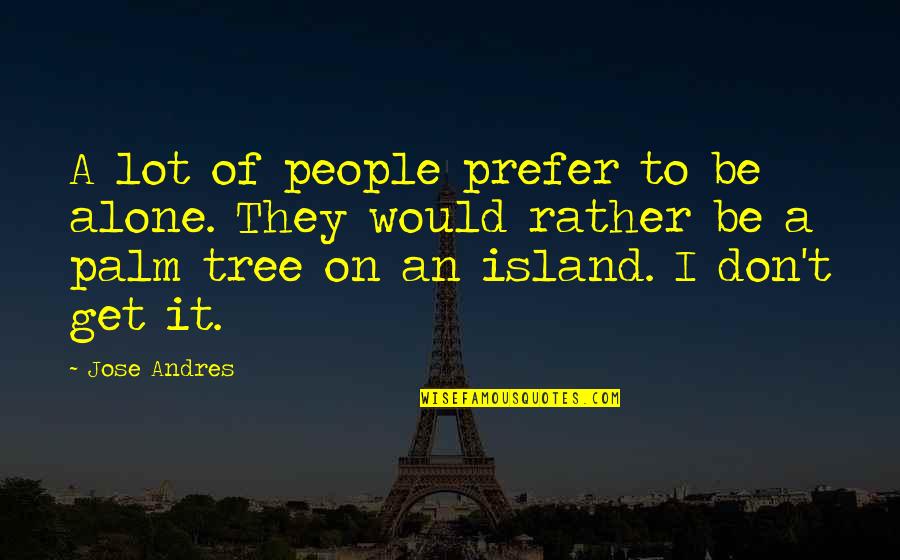 A lot of people prefer to be alone. They would rather be a palm tree on an island. I don't get it. —
Jose Andres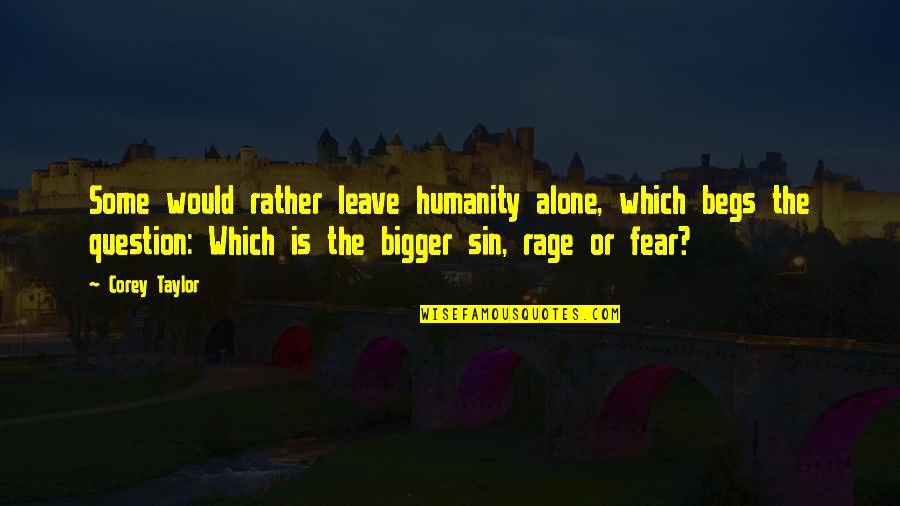 Some would rather leave humanity alone, which begs the question: Which is the bigger sin, rage or fear? —
Corey Taylor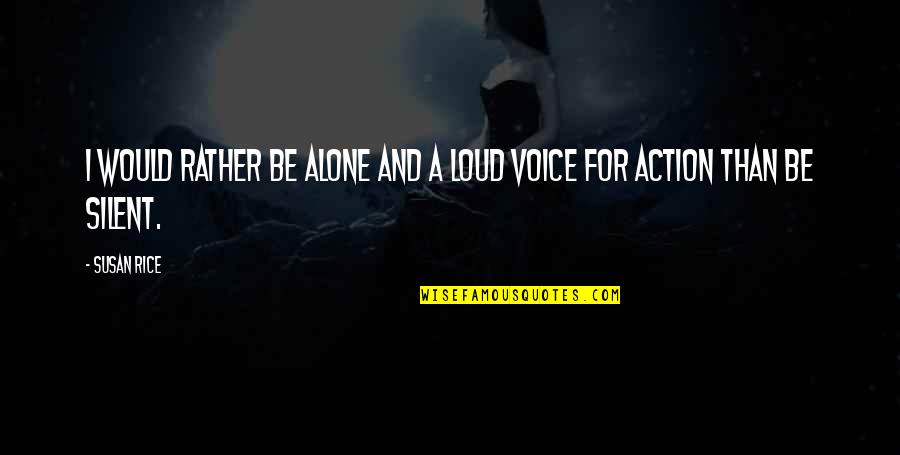 I
would rather be alone
and a loud voice for action than be silent. —
Susan Rice