World Without Money Quotes
Collection of top 38 famous quotes about World Without Money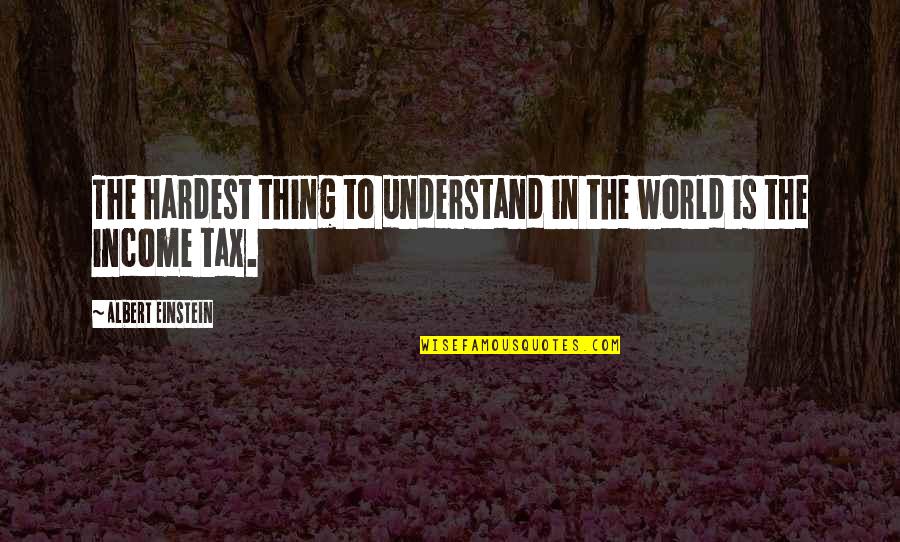 The hardest thing to understand in the world is the income tax.
—
Albert Einstein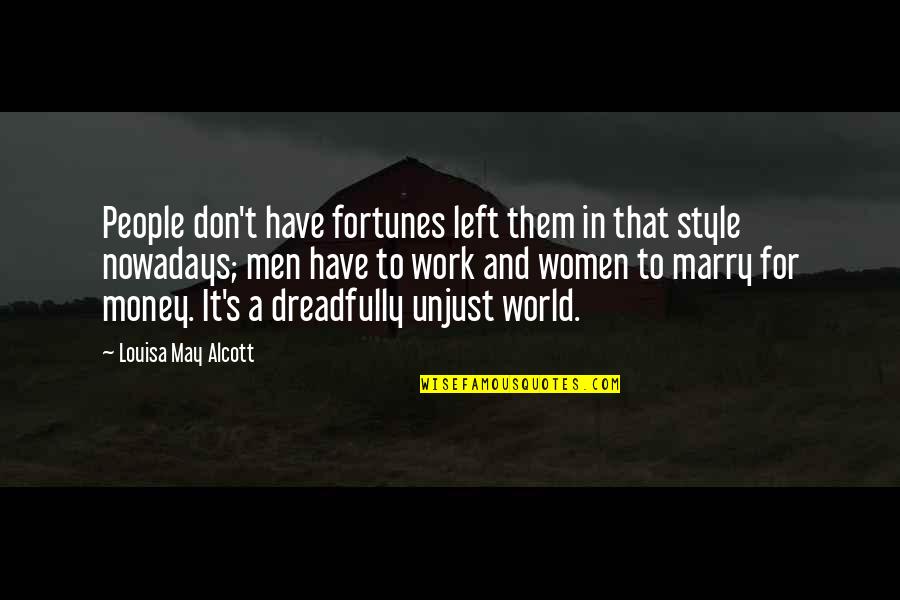 People don't have fortunes left them in that style nowadays; men have to work and women to marry for money. It's a dreadfully unjust world.
—
Louisa May Alcott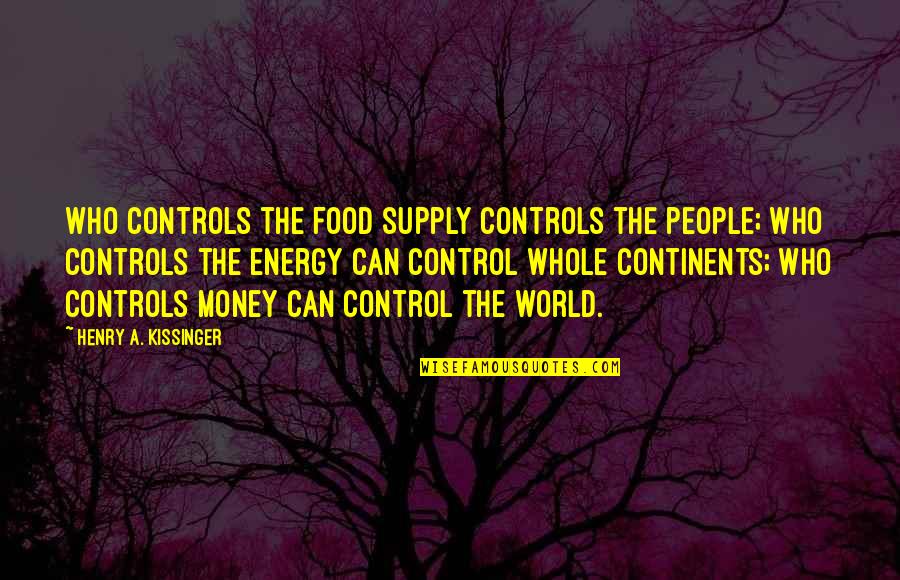 Who controls the food supply controls the people; who controls the energy can control whole continents; who controls money can control the world.
—
Henry A. Kissinger
This bank-note world.
—
Fitz-Greene Halleck
You bruised my ego, you see, and there's just not enough money in the world to soothe my ego when it gets bruised
—
Jennifer Estep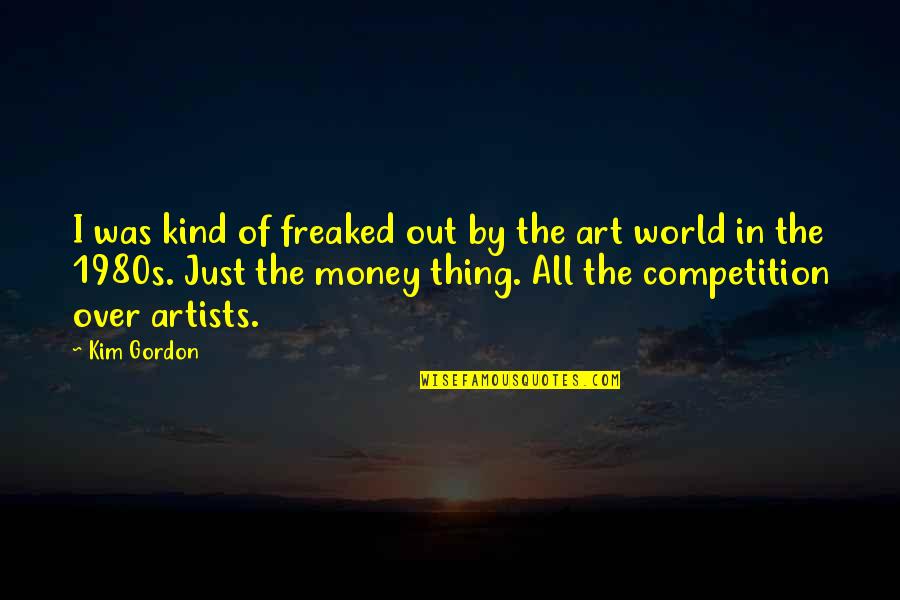 I was kind of freaked out by the art world in the 1980s. Just the money thing. All the competition over artists.
—
Kim Gordon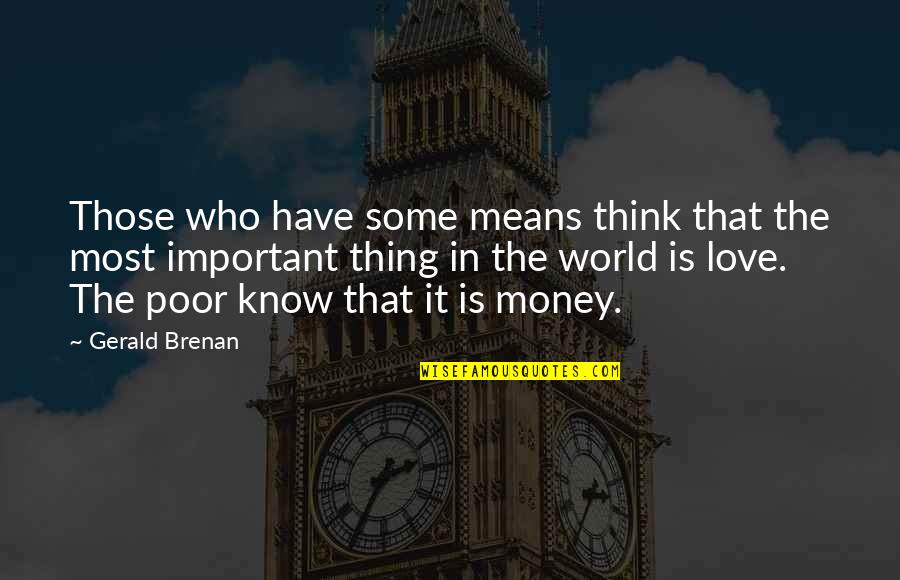 Those who have some means think that the most important thing in the world is love. The poor know that it is money.
—
Gerald Brenan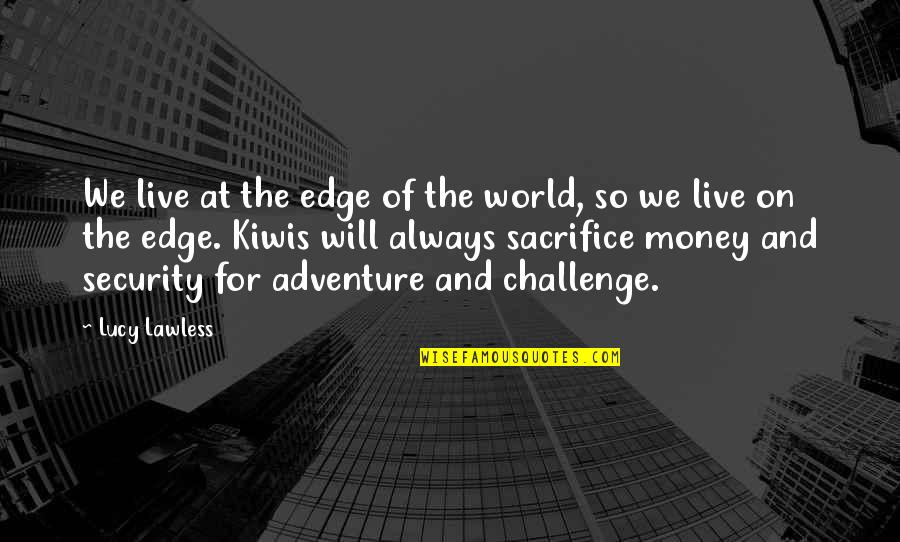 We live at the edge of the world, so we live on the edge. Kiwis will always sacrifice money and security for adventure and challenge.
—
Lucy Lawless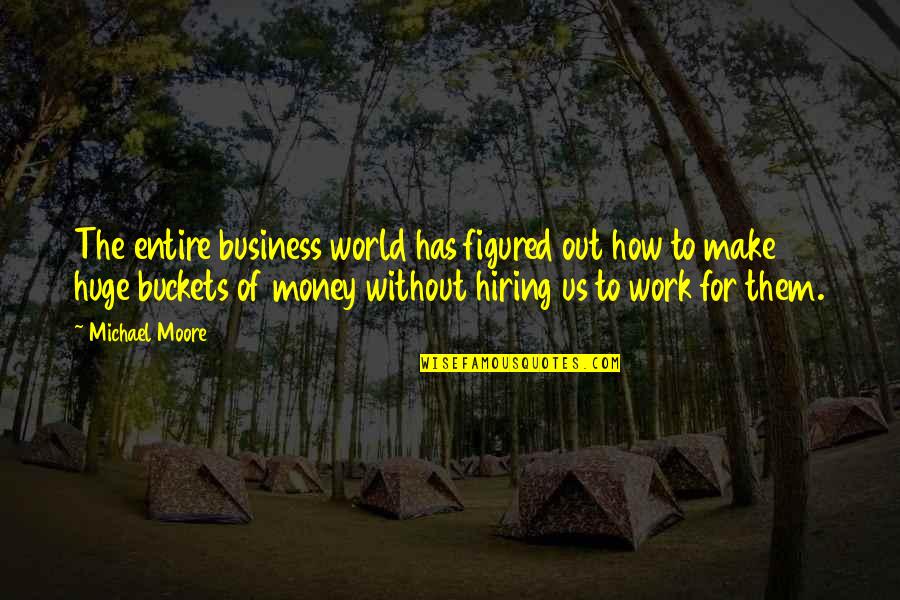 The entire business world has figured out how to make huge buckets of money without hiring us to work for them.
—
Michael Moore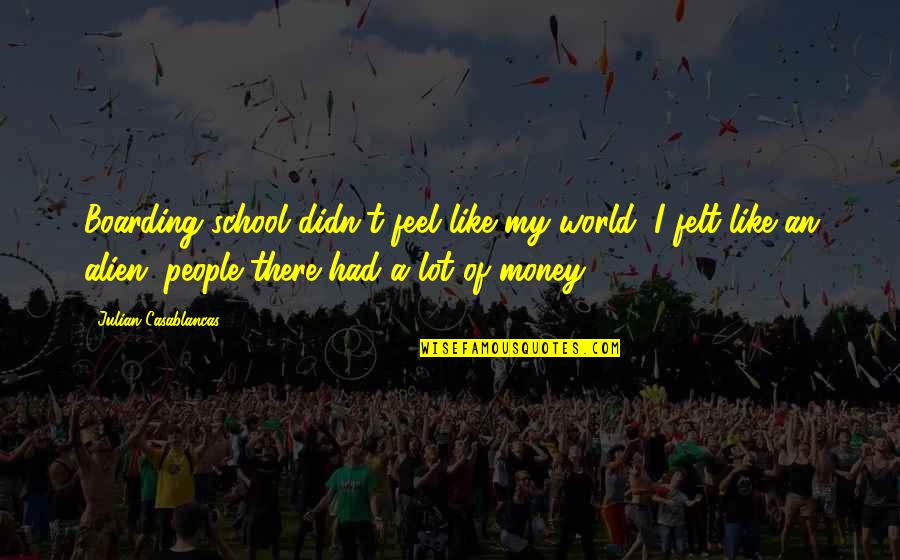 Boarding school didn't feel like my world, I felt like an alien; people there had a lot of money.
—
Julian Casablancas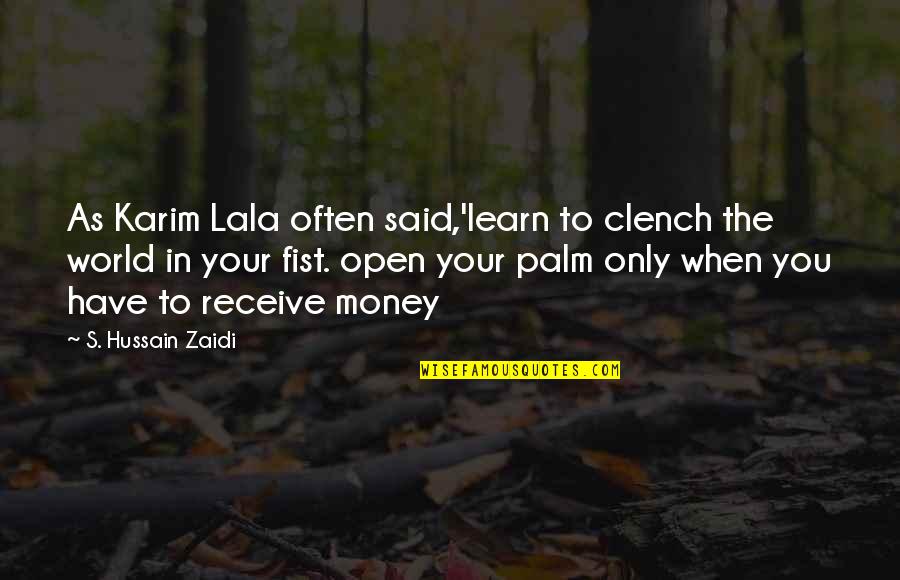 As Karim Lala often said,'learn to clench the world in your fist. open your palm only when you have to receive money
—
S. Hussain Zaidi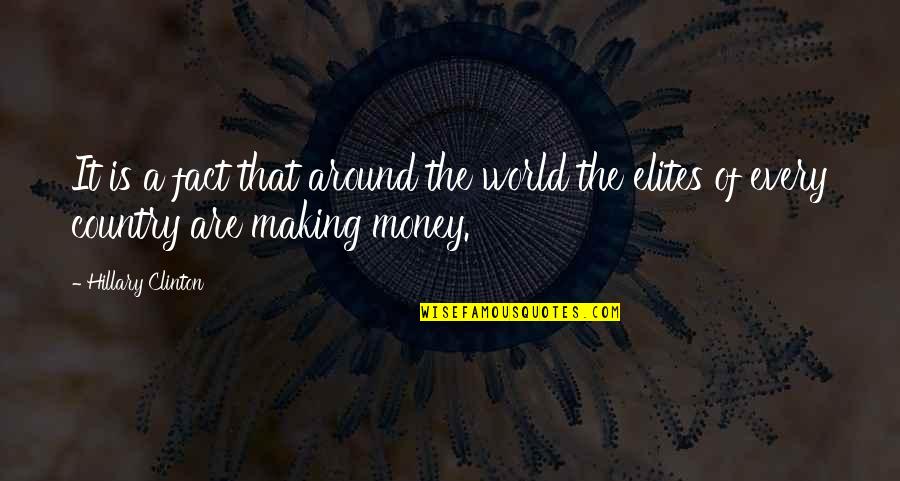 It is a fact that around the world the elites of every country are making money.
—
Hillary Clinton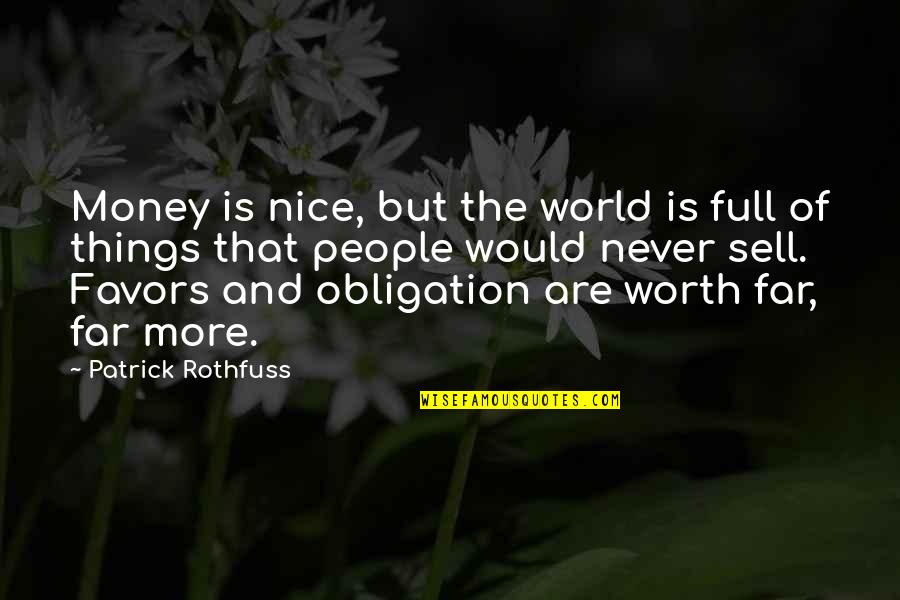 Money is nice, but the world is full of things that people would never sell. Favors and obligation are worth far, far more. —
Patrick Rothfuss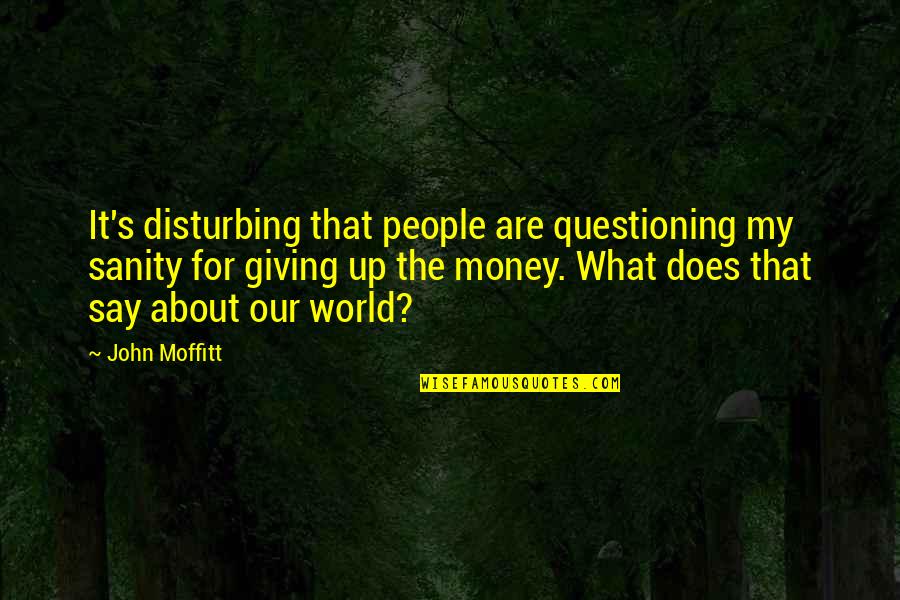 It's disturbing that people are questioning my sanity for giving up the money. What does that say about our world? —
John Moffitt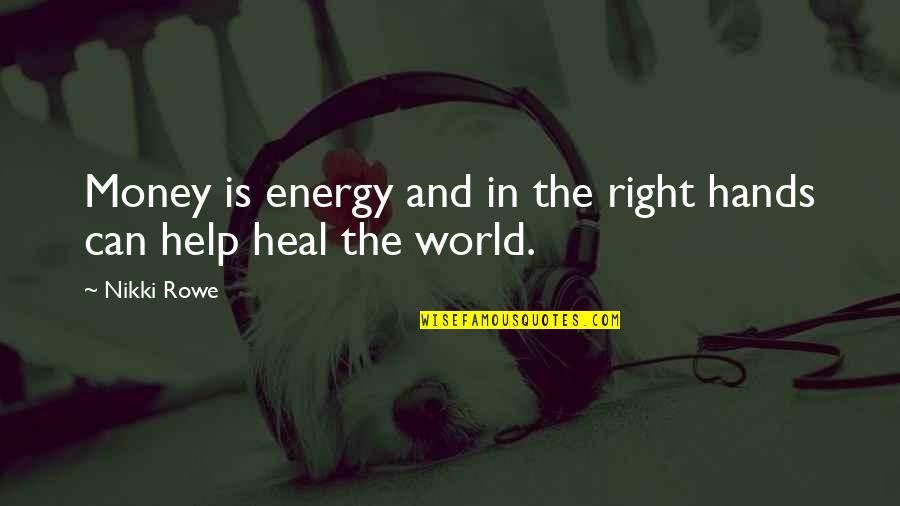 Money is energy and in the right hands can help heal the world. —
Nikki Rowe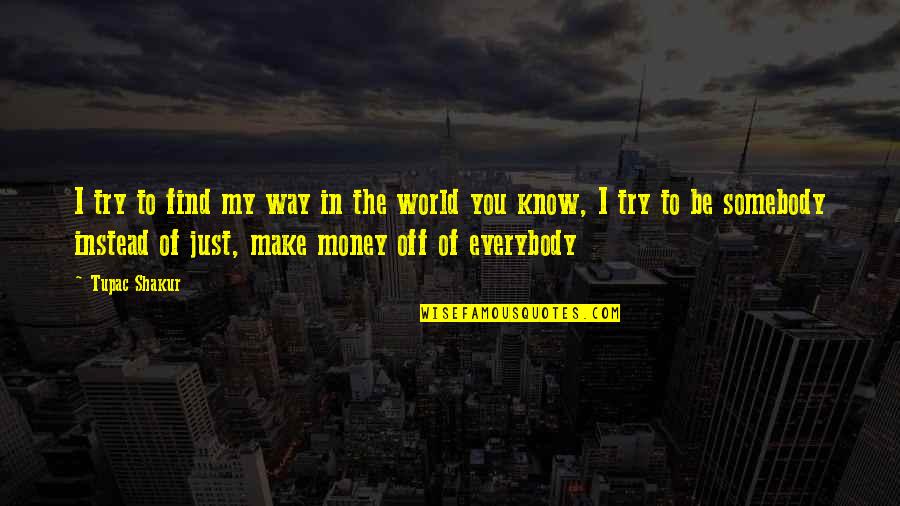 I try to find my way in the world you know, I try to be somebody instead of just, make money off of everybody —
Tupac Shakur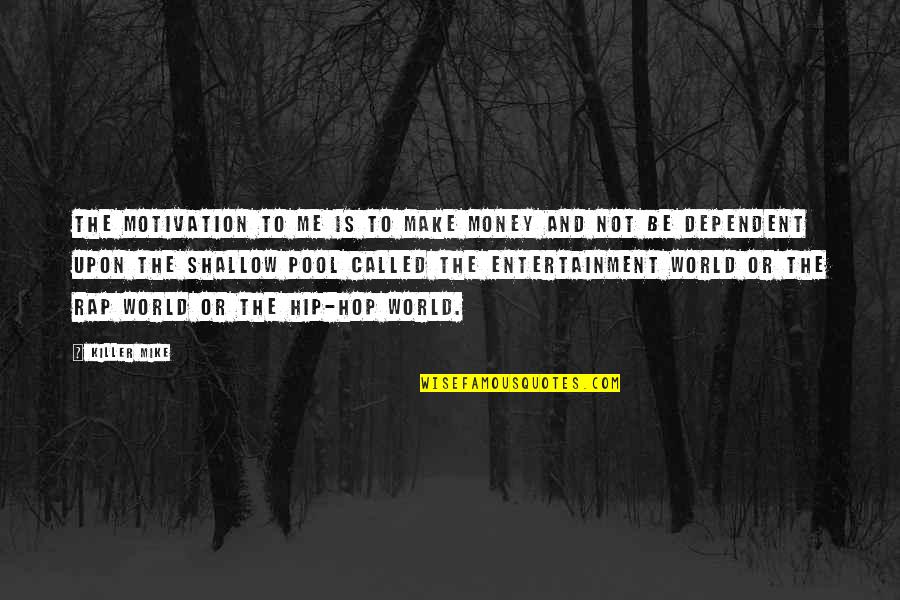 The motivation to me is to make money and not be dependent upon the shallow pool called the entertainment world or the rap world or the hip-hop world. —
Killer Mike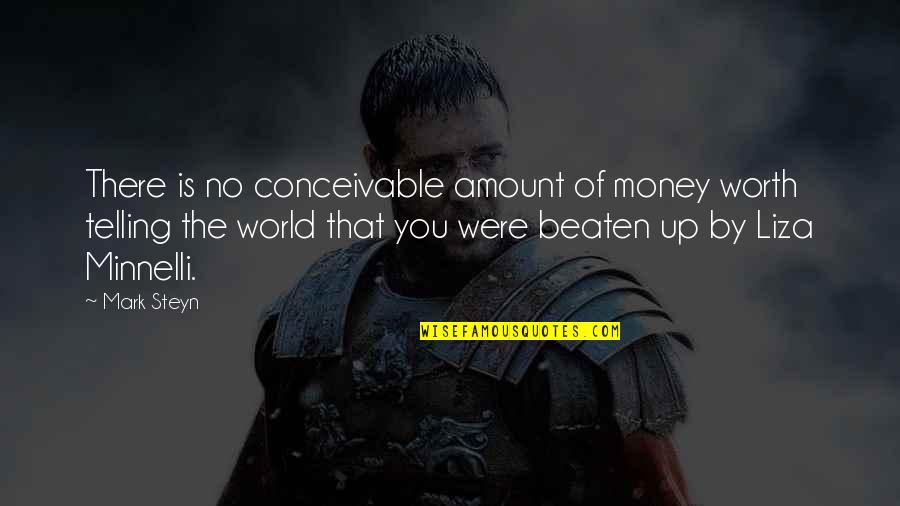 There is no conceivable amount of money worth telling the world that you were beaten up by Liza Minnelli. —
Mark Steyn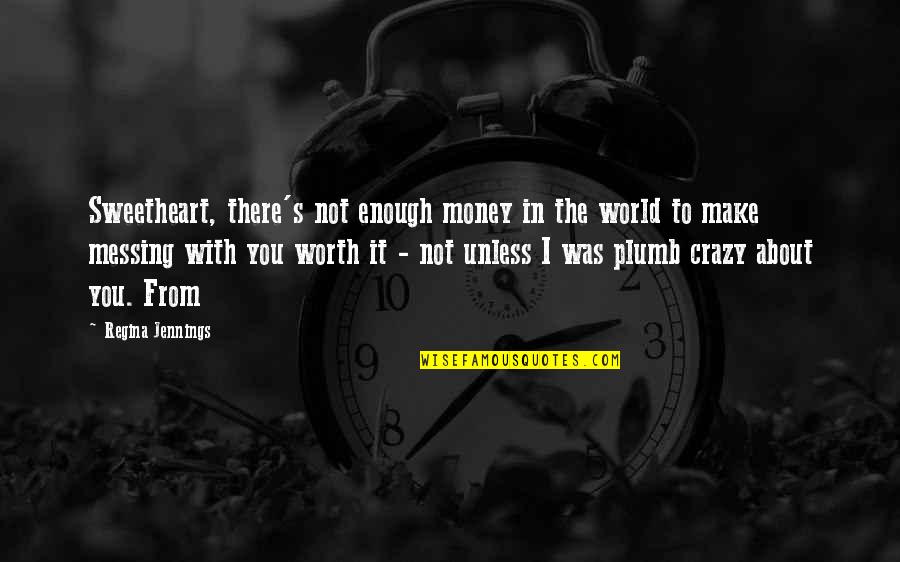 Sweetheart, there's not enough money in the world to make messing with you worth it - not unless I was plumb crazy about you. From —
Regina Jennings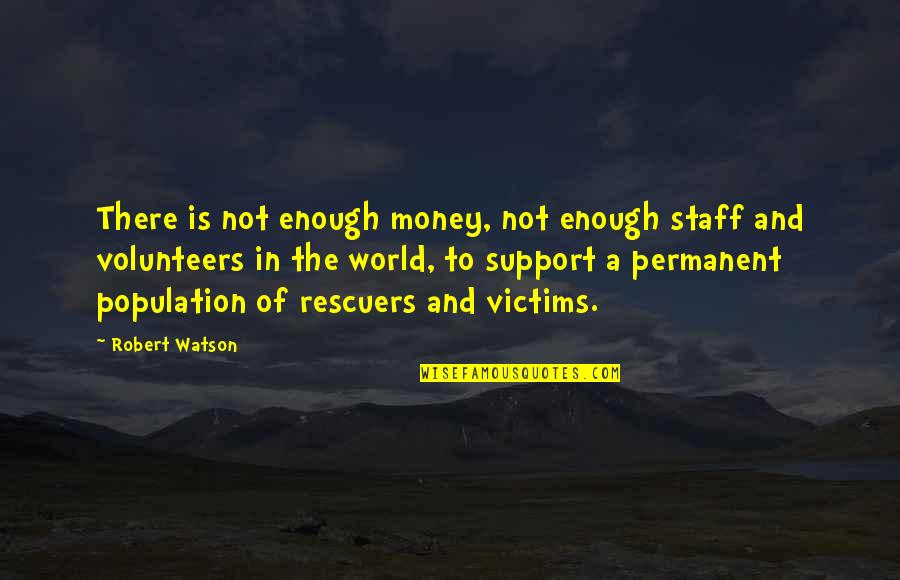 There is not enough money, not enough staff and volunteers in the world, to support a permanent population of rescuers and victims. —
Robert Watson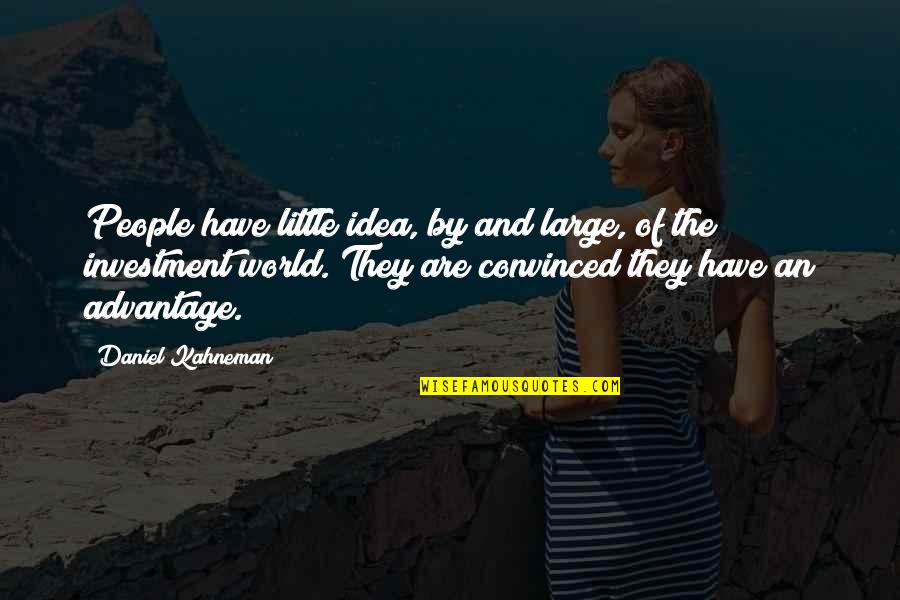 People have little idea, by and large, of the investment world. They are convinced they have an advantage. —
Daniel Kahneman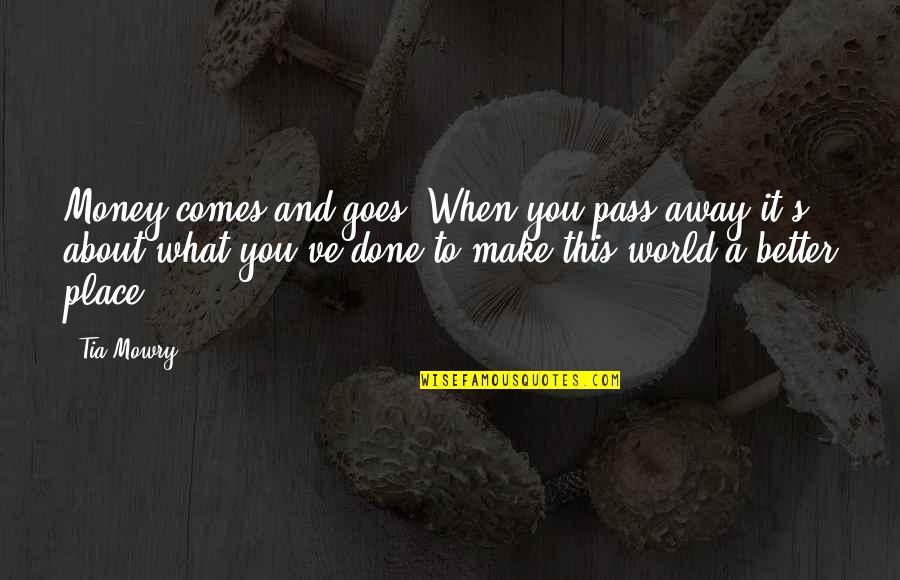 Money comes and goes. When you pass away it's about what you've done to make this world a better place. —
Tia Mowry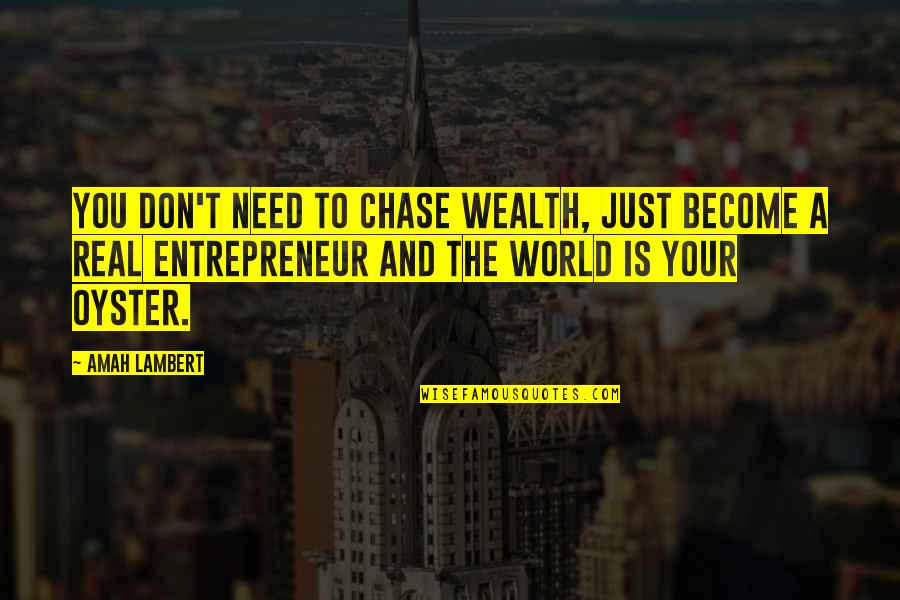 You don't need to chase wealth, just become a real entrepreneur and the world is your oyster. —
Amah Lambert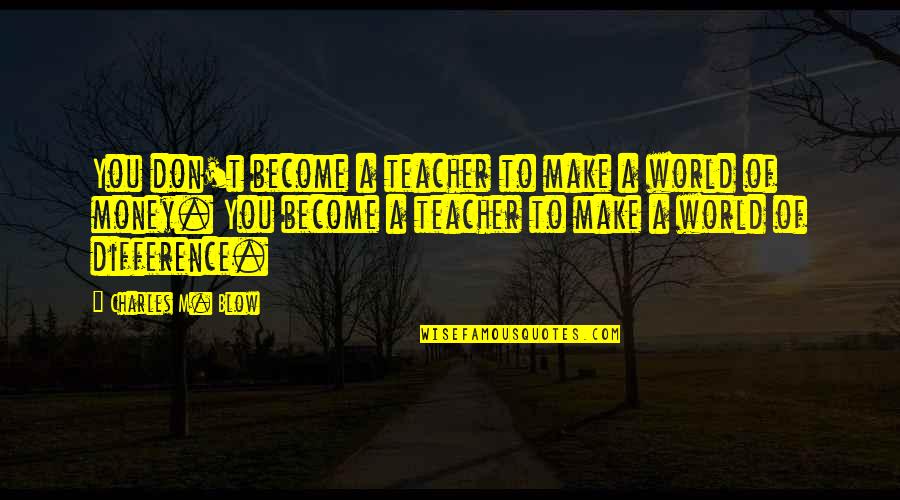 You don't become a teacher to make a world of money. You become a teacher to make a world of difference. —
Charles M. Blow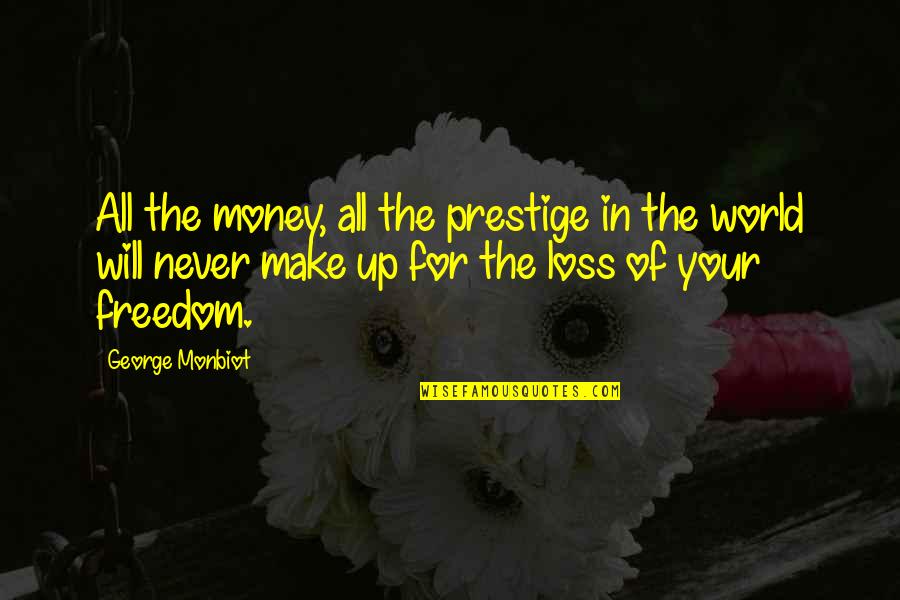 All the money, all the prestige in the world will never make up for the loss of your freedom. —
George Monbiot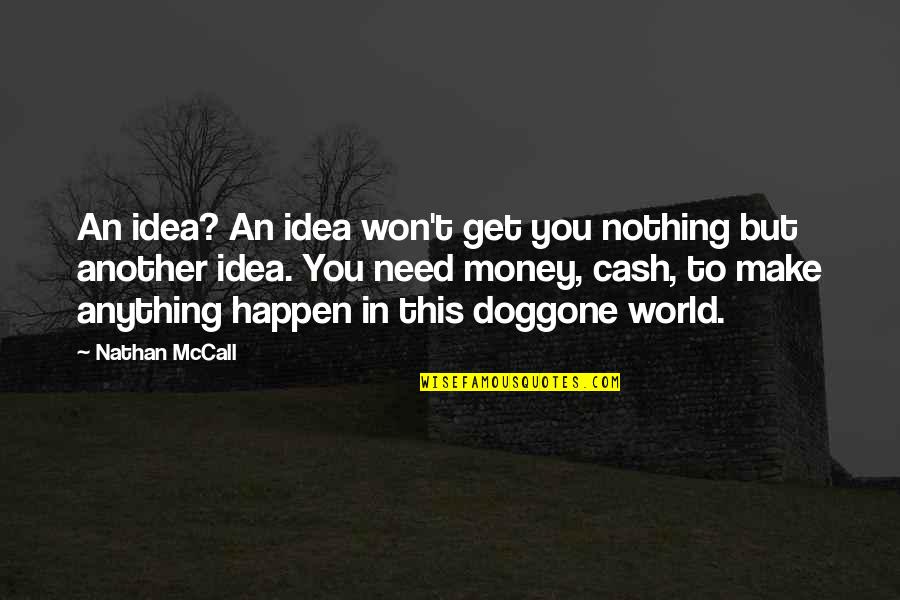 An idea? An idea won't get you nothing but another idea. You need money, cash, to make anything happen in this doggone world. —
Nathan McCall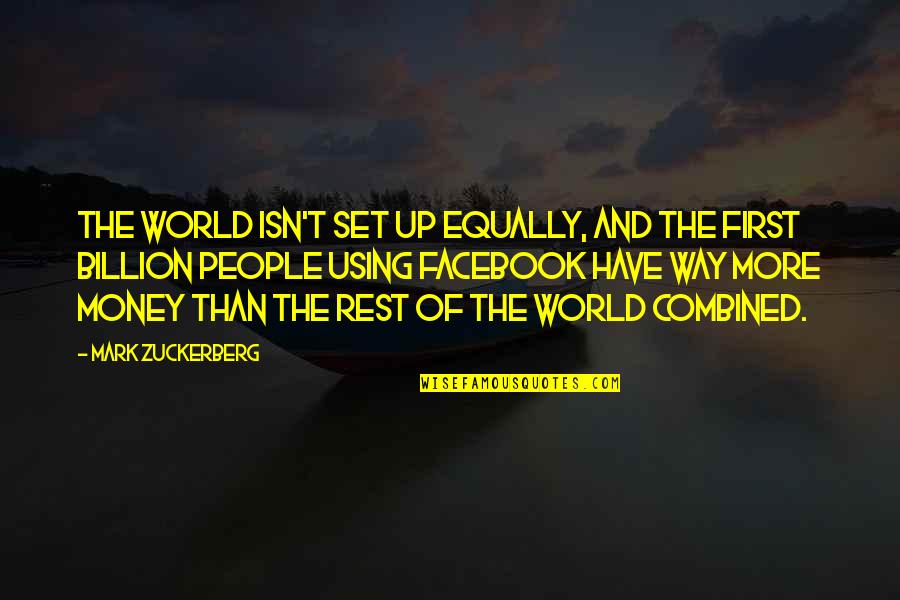 The world isn't set up equally, and the first billion people using Facebook have way more money than the rest of the world combined. —
Mark Zuckerberg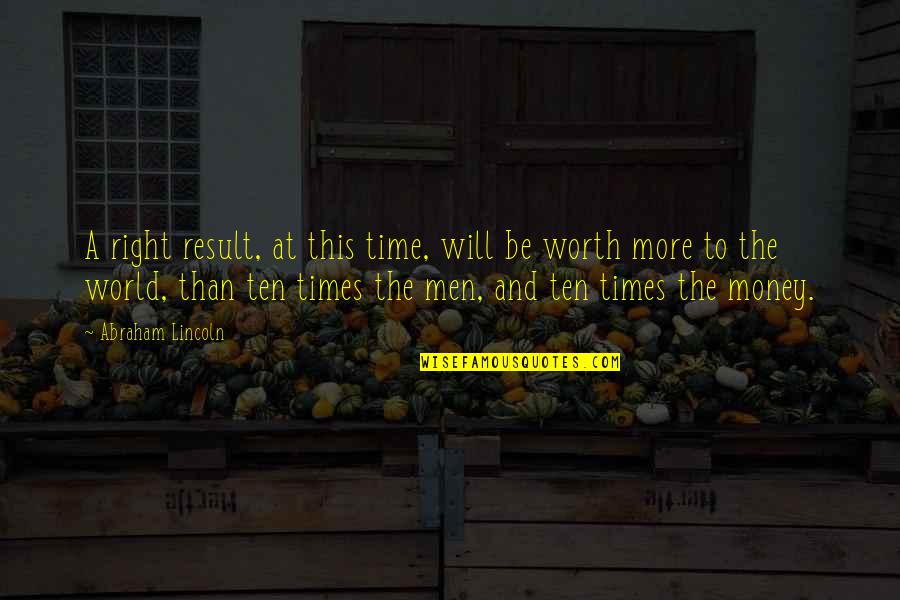 A right result, at this time, will be worth more to the world, than ten times the men, and ten times the money. —
Abraham Lincoln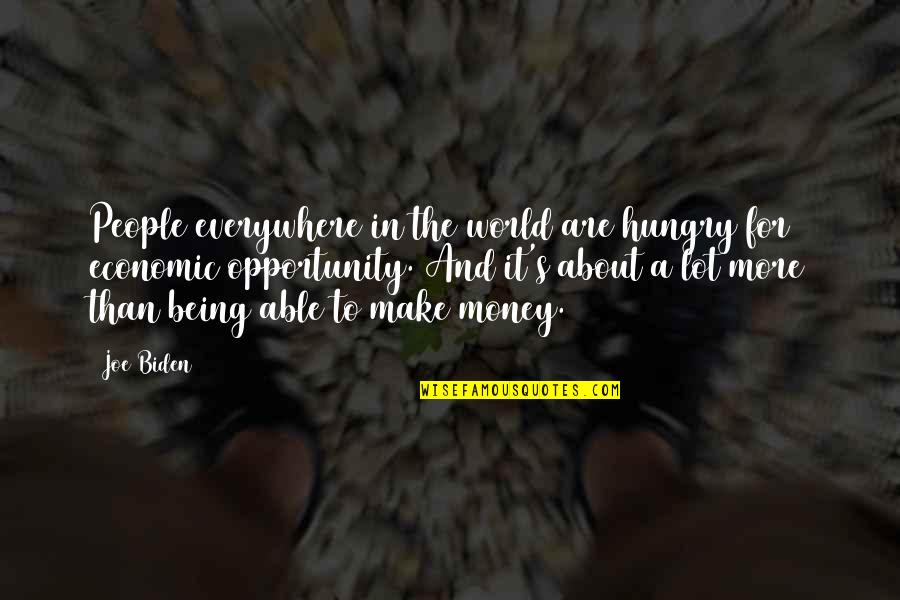 People everywhere in the world are hungry for economic opportunity. And it's about a lot more than being able to make money. —
Joe Biden
The problem with many believers today is that they try to cooperate with the world —
Sunday Adelaja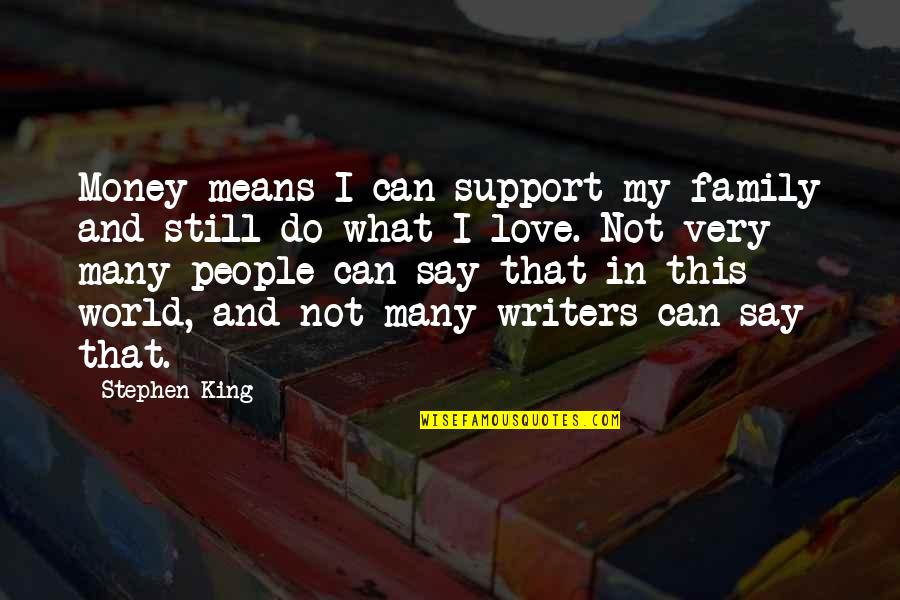 Money means I can support my family and still do what I love. Not very many people can say that in this world, and not many writers can say that. —
Stephen King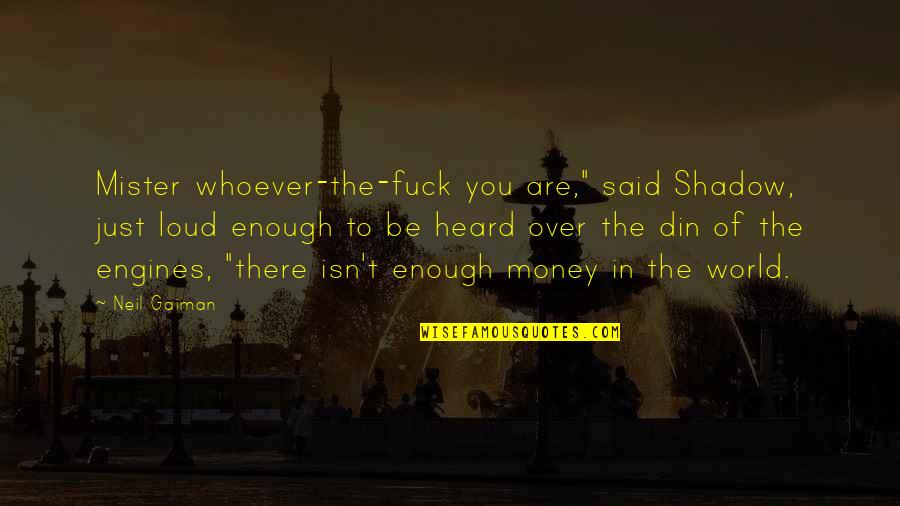 Mister whoever-the-fuck you are," said Shadow, just loud enough to be heard over the din of the engines, "there isn't enough money in the world. —
Neil Gaiman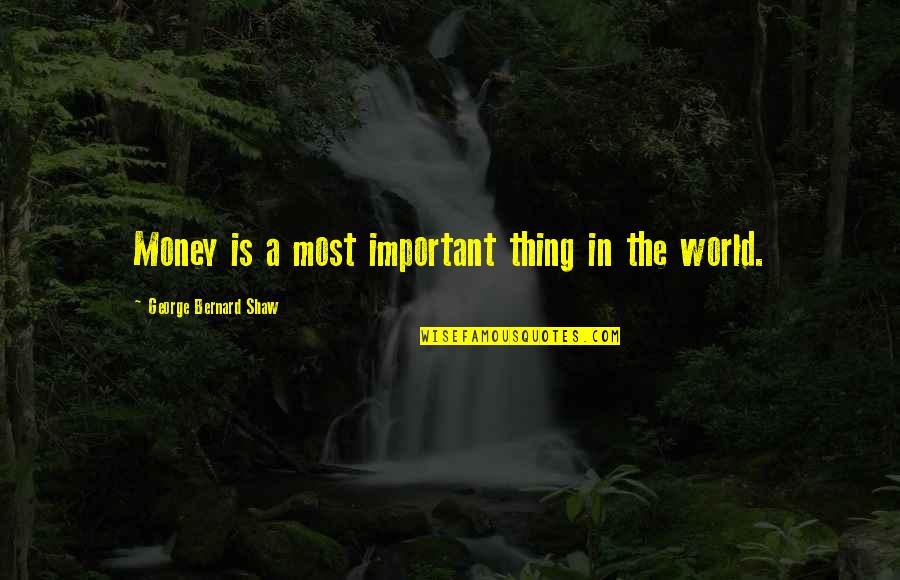 Money is a most important thing in the world. —
George Bernard Shaw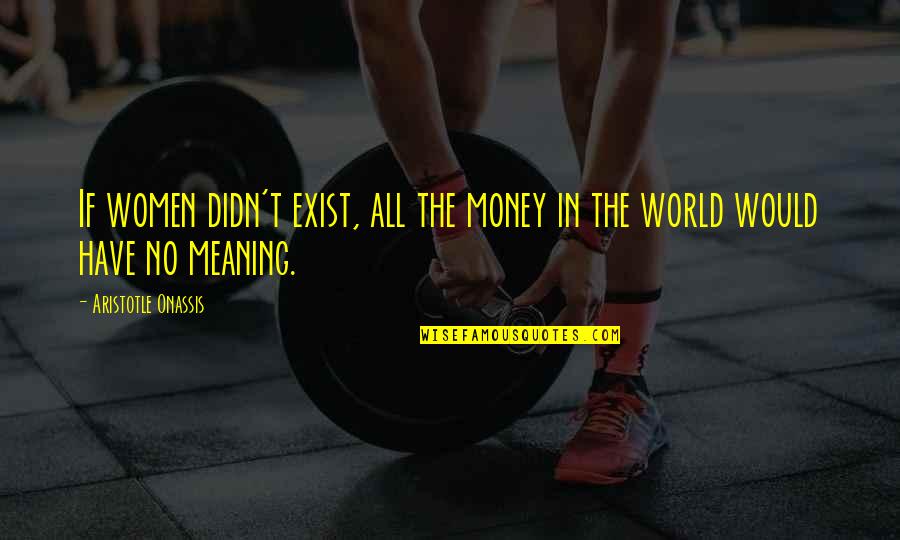 If women didn't exist, all the money in the world would have no meaning. —
Aristotle Onassis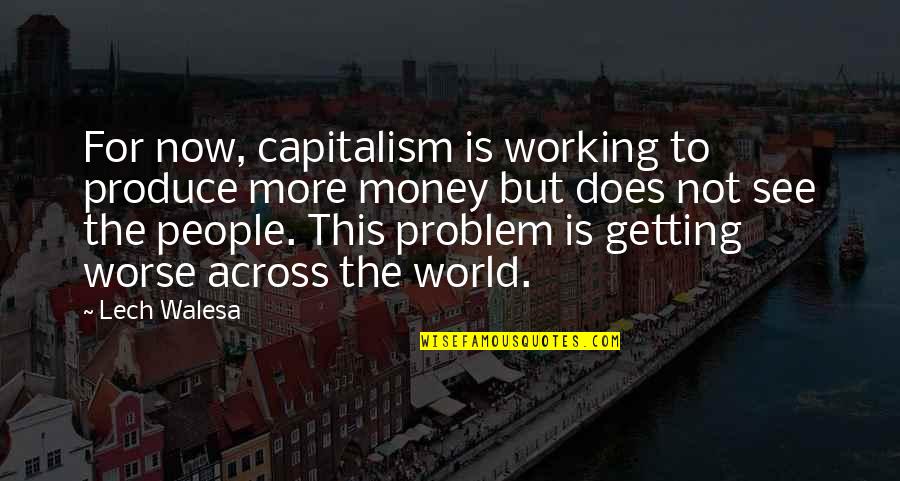 For now, capitalism is working to produce more money but does not see the people. This problem is getting worse across the world. —
Lech Walesa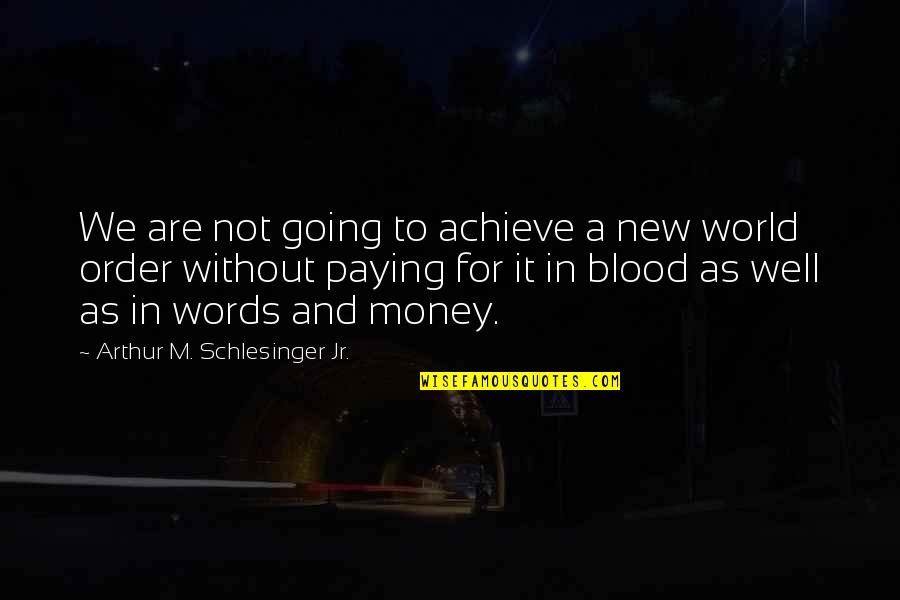 We are not going to achieve a new world order without paying for it in blood as well as in words and money. —
Arthur M. Schlesinger Jr.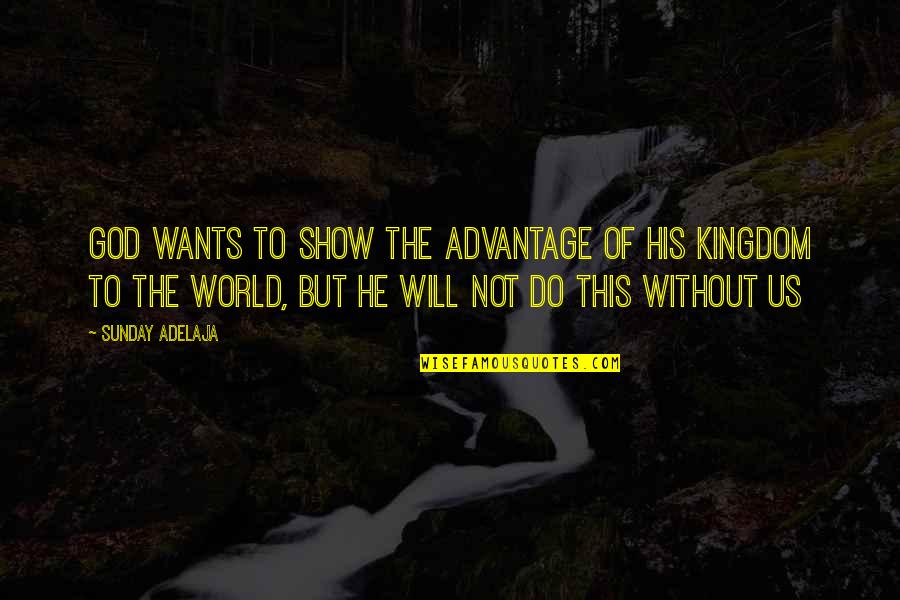 God wants to show the advantage of His kingdom to the world, but He will not do this without us —
Sunday Adelaja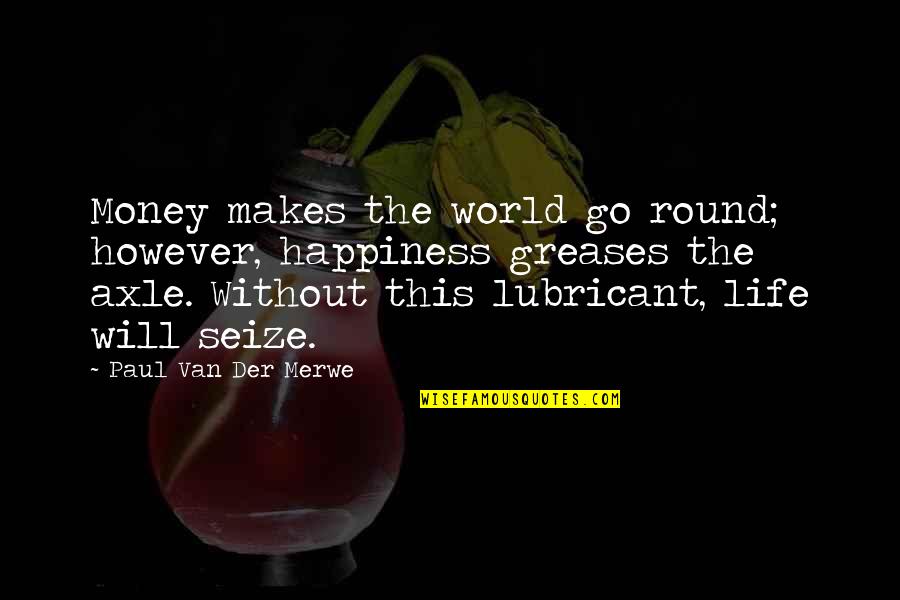 Money makes the world go round; however, happiness greases the axle.
Without this lubricant, life will seize. —
Paul Van Der Merwe