Working Too Much And Family Quotes
Collection of top 30 famous quotes about Working Too Much And Family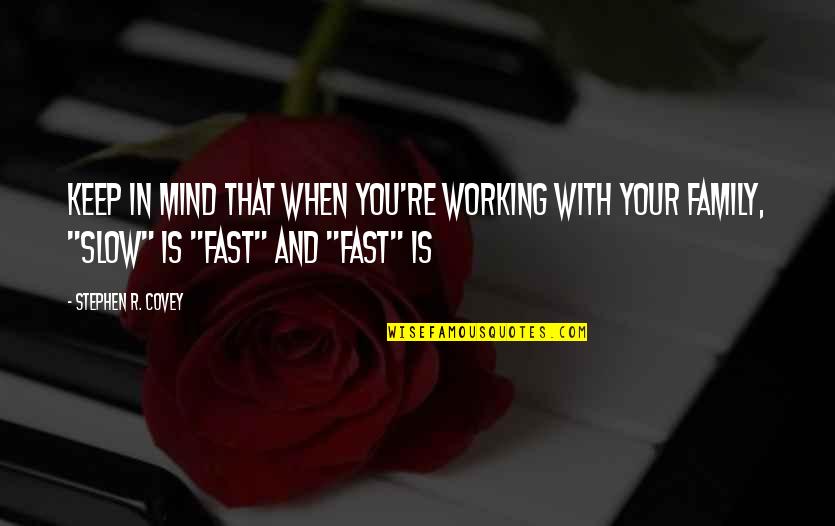 Keep in mind that when you're working with your family, "slow" is "fast" and "fast" is
—
Stephen R. Covey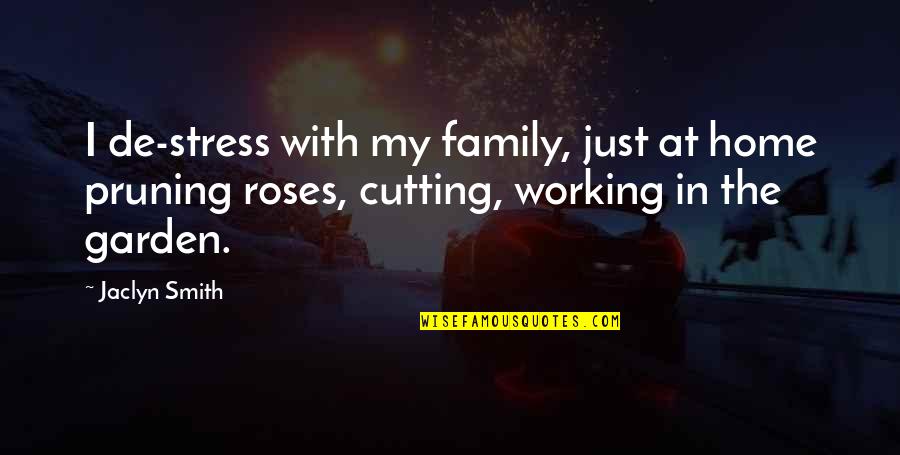 I de-stress with my family, just at home pruning roses, cutting, working in the garden.
—
Jaclyn Smith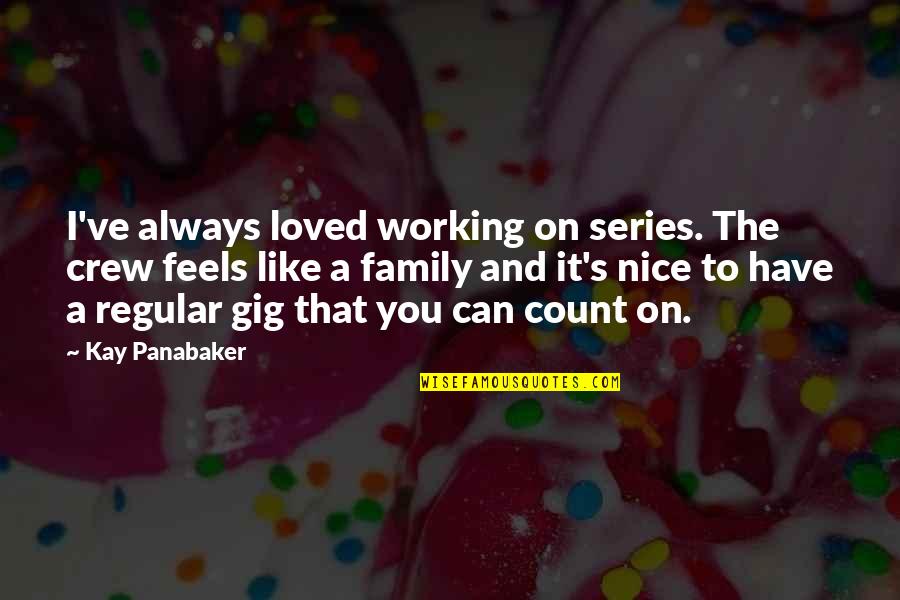 I've always loved working on series. The crew feels like a family and it's nice to have a regular gig that you can count on.
—
Kay Panabaker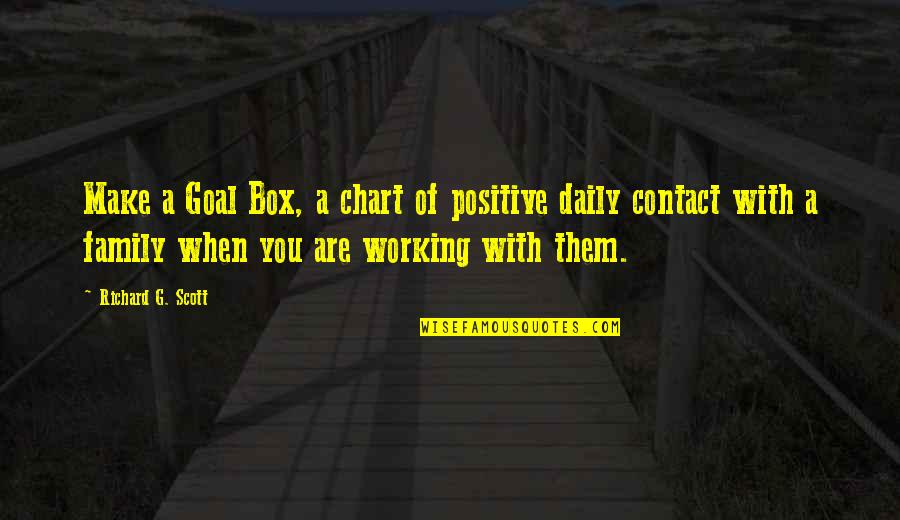 Make a Goal Box, a chart of positive daily contact with a family when you are working with them.
—
Richard G. Scott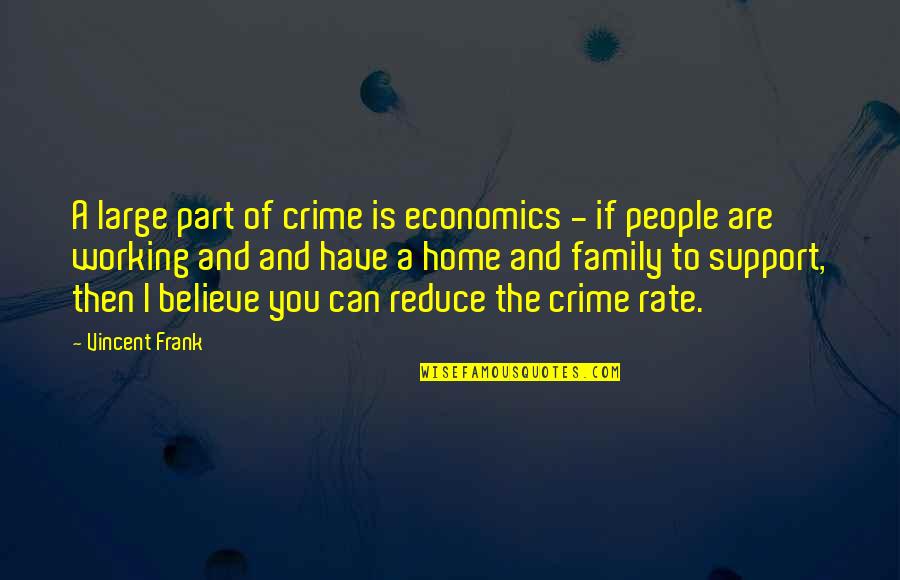 A large part of crime is economics - if people are working and and have a home and family to support, then I believe you can reduce the crime rate.
—
Vincent Frank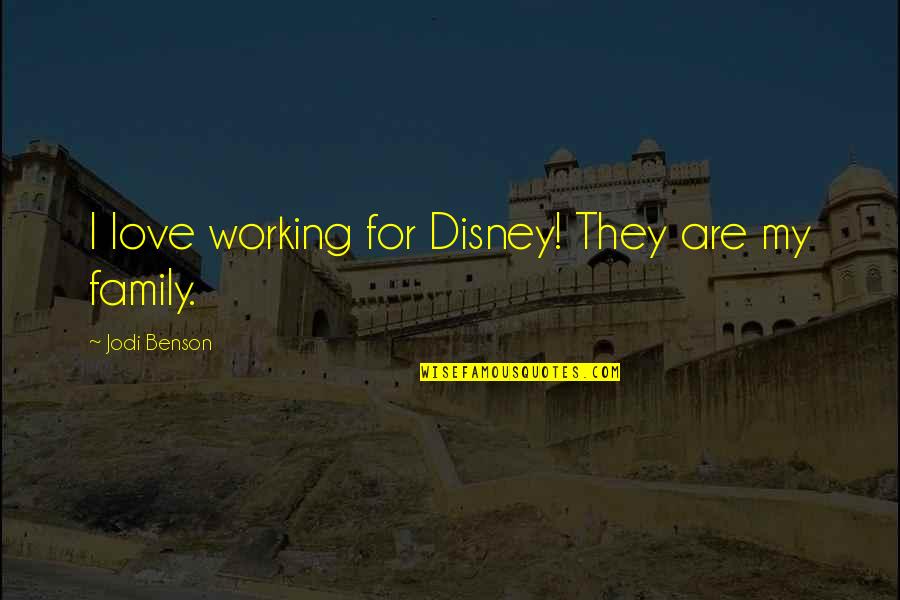 I love working for Disney! They are my family.
—
Jodi Benson
My dad's family were pretty working class, actually. —
Dan Stevens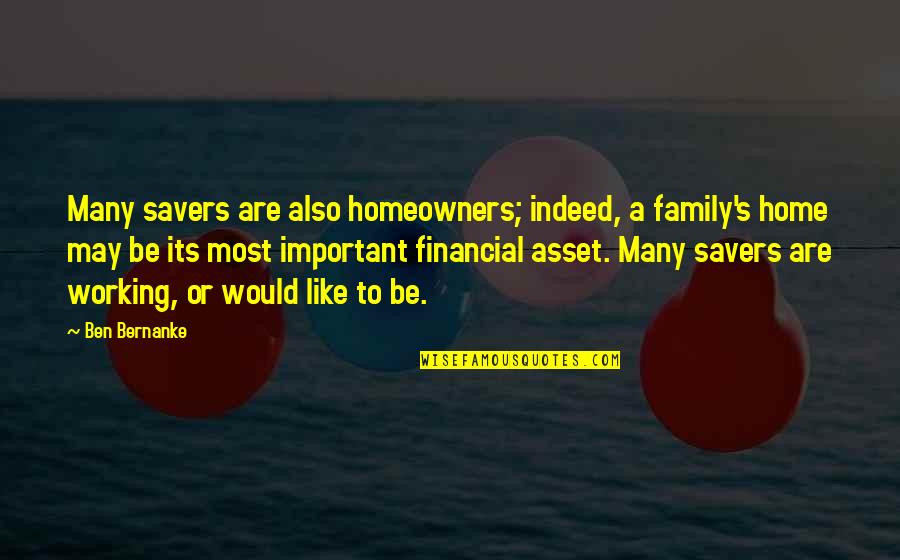 Many savers are also homeowners; indeed, a family's home may be its most important financial asset. Many savers are working, or would like to be. —
Ben Bernanke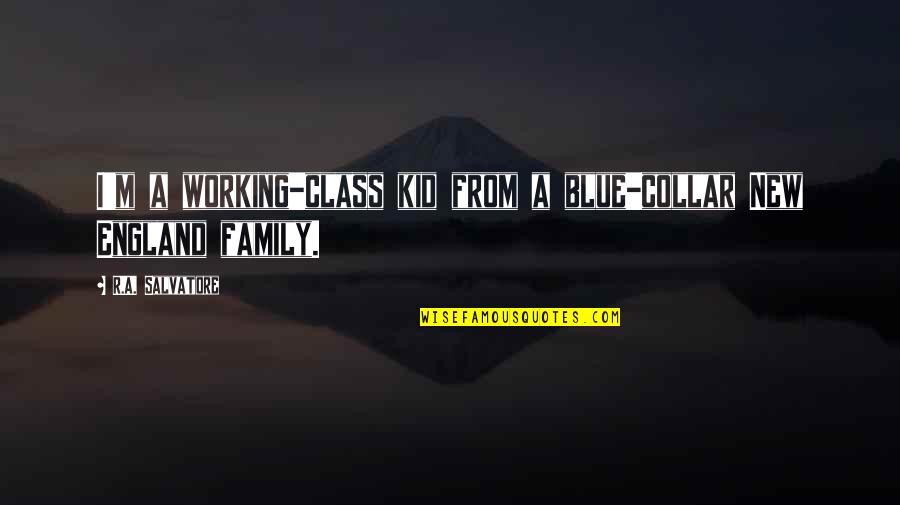 I'm a working-class kid from a blue-collar New England family. —
R.A. Salvatore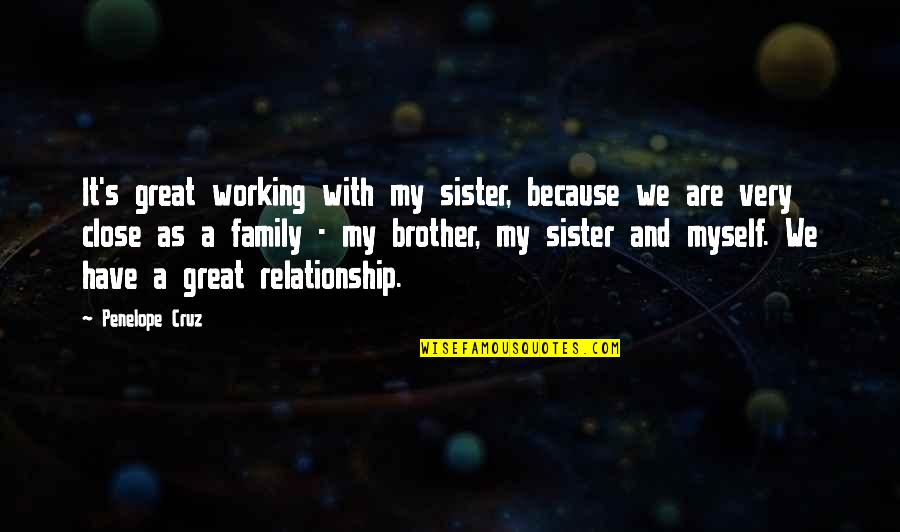 It's great working with my sister, because we are very close as a family - my brother, my sister and myself. We have a great relationship. —
Penelope Cruz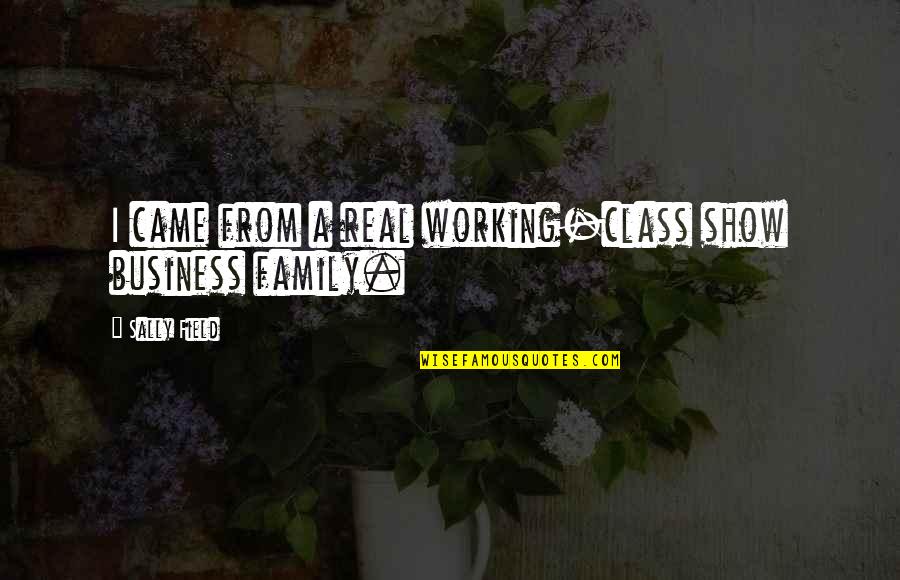 I came from a real working-class show business family. —
Sally Field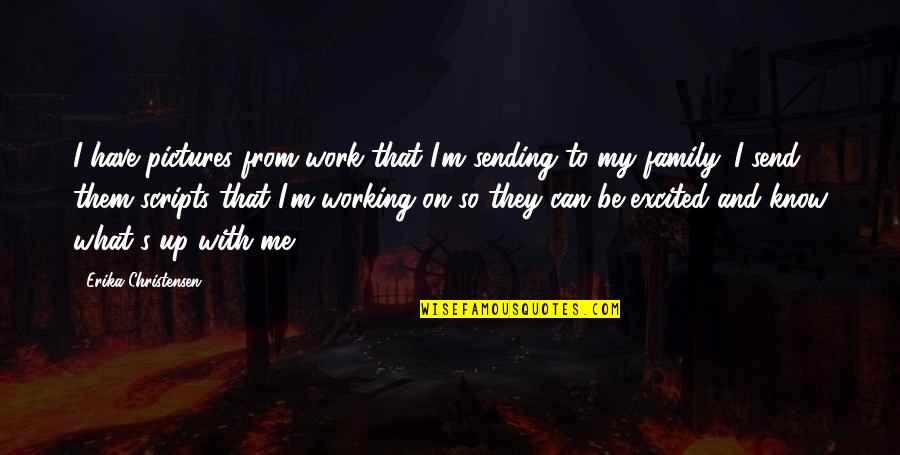 I have pictures from work that I'm sending to my family. I send them scripts that I'm working on so they can be excited and know what's up with me. —
Erika Christensen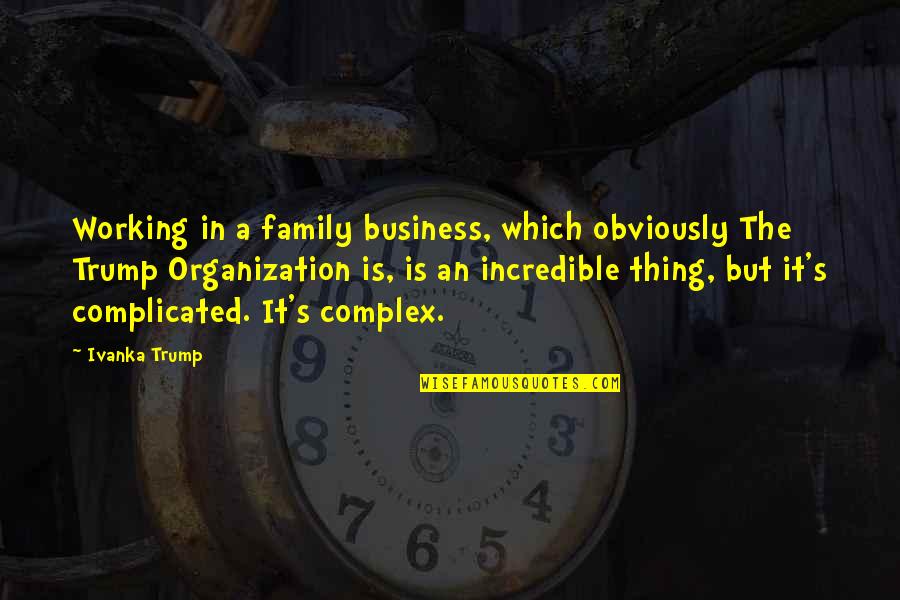 Working in a family business, which obviously The Trump Organization is, is an incredible thing, but it's complicated. It's complex. —
Ivanka Trump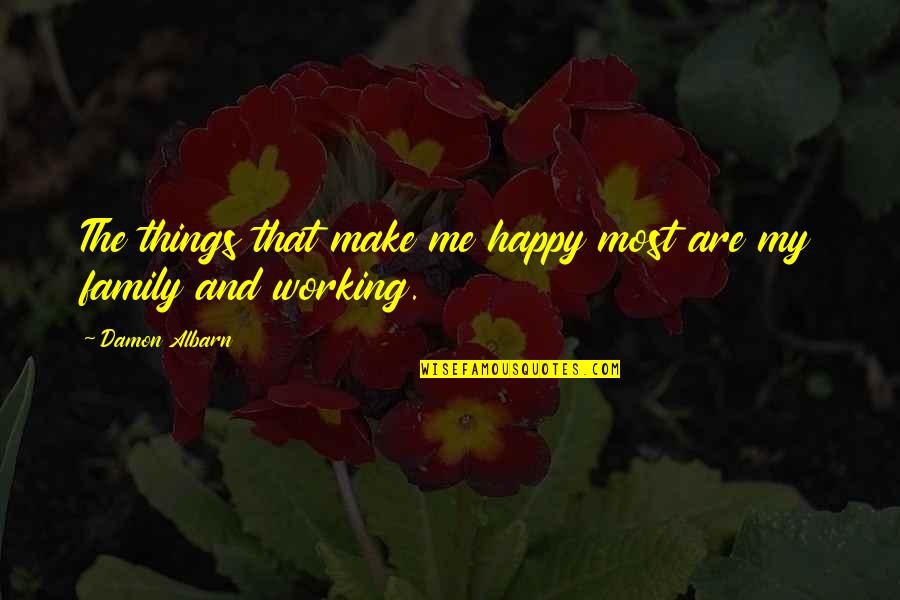 The things that make me happy most are my family and working. —
Damon Albarn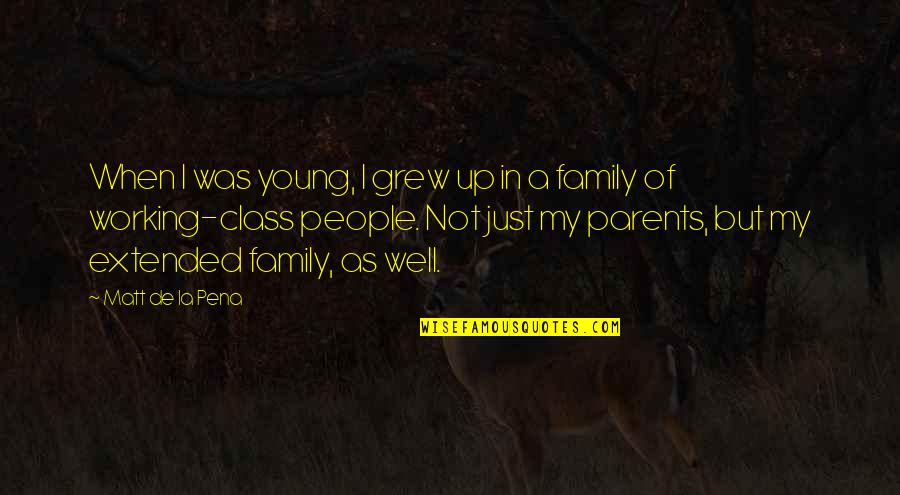 When I was young, I grew up in a family of working-class people. Not just my parents, but my extended family, as well. —
Matt De La Pena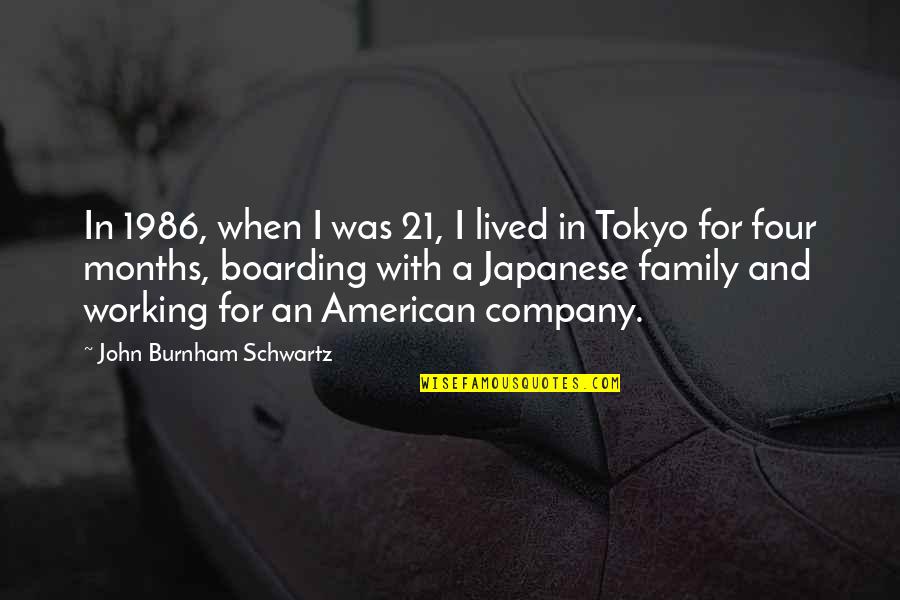 In 1986, when I was 21, I lived in Tokyo for four months, boarding with a Japanese family and working for an American company. —
John Burnham Schwartz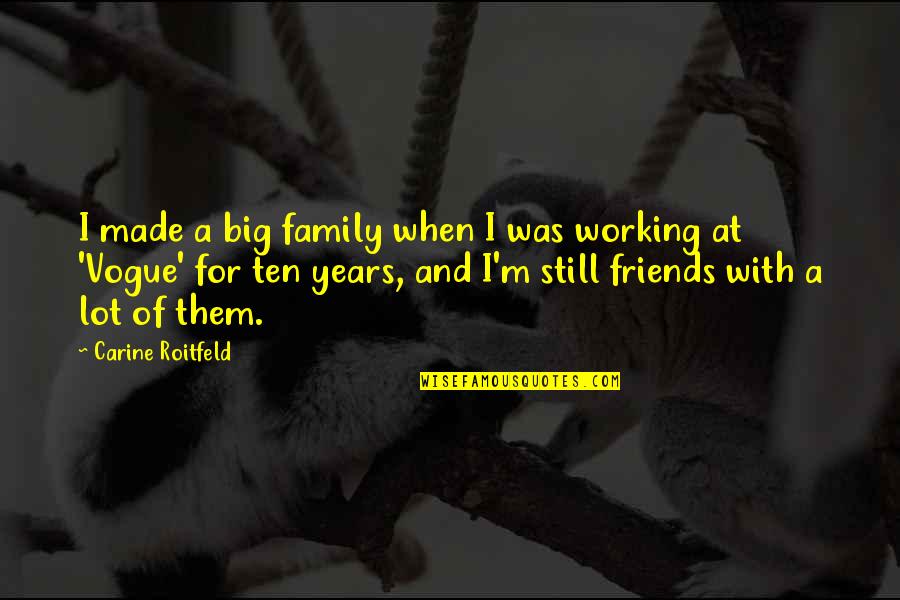 I made a big family when I was working at 'Vogue' for ten years, and I'm still friends with a lot of them. —
Carine Roitfeld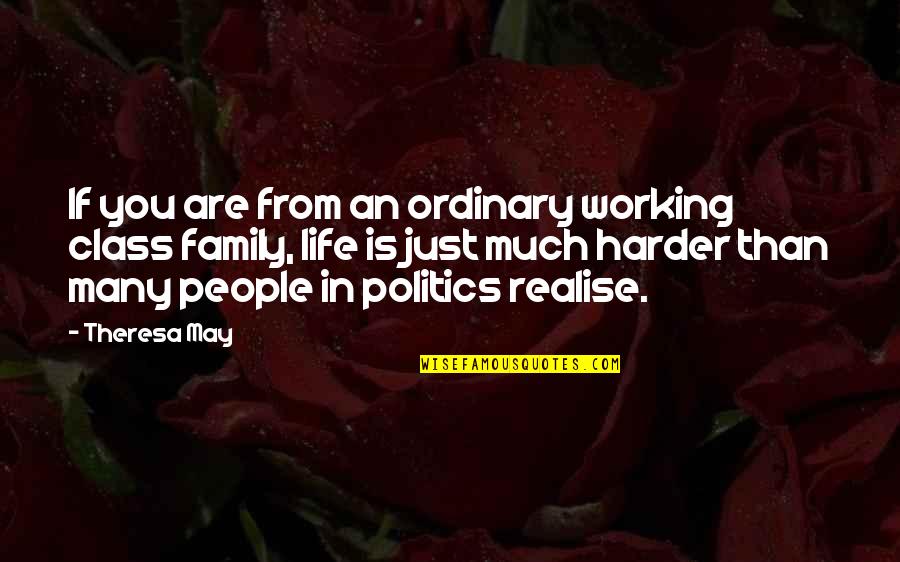 If you are from an ordinary working class family, life is just much harder than many people in politics realise. —
Theresa May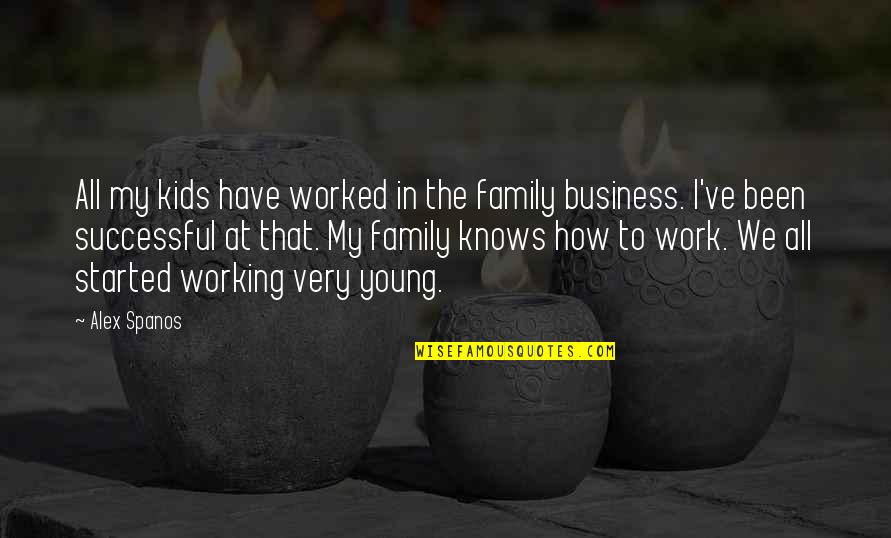 All my kids have worked in the family business. I've been successful at that. My family knows how to work. We all started working very young. —
Alex Spanos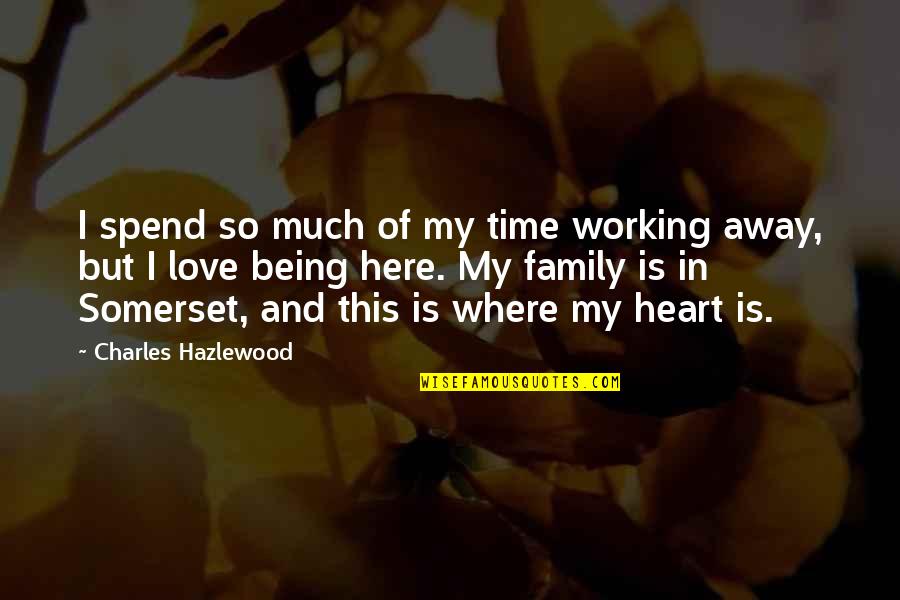 I spend so much of my time working away, but I love being here. My family is in Somerset, and this is where my heart is. —
Charles Hazlewood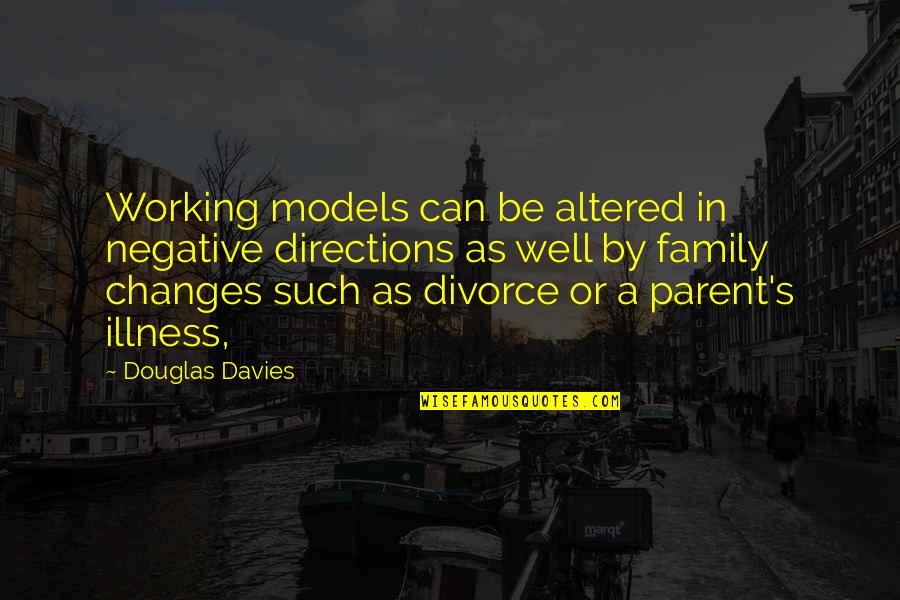 Working models can be altered in negative directions as well by family changes such as divorce or a parent's illness, —
Douglas Davies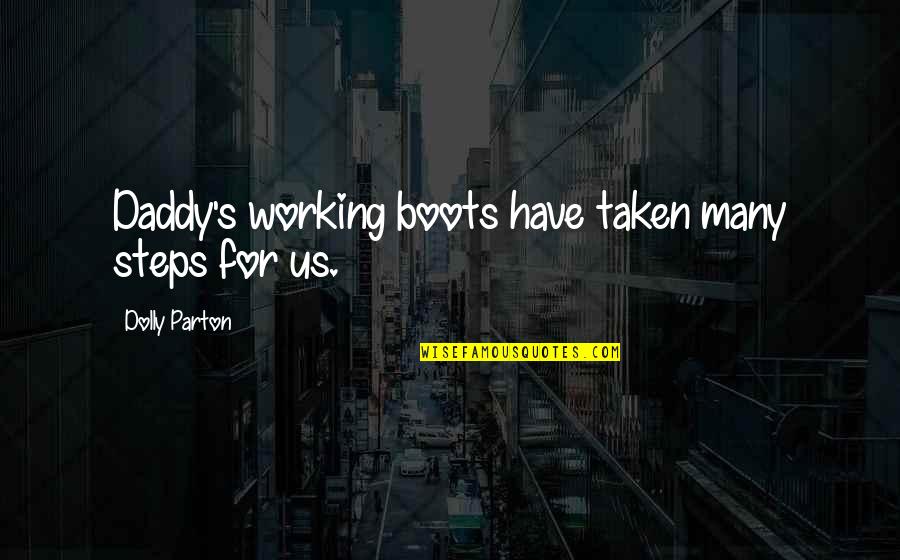 Daddy's working boots have taken many steps for us. —
Dolly Parton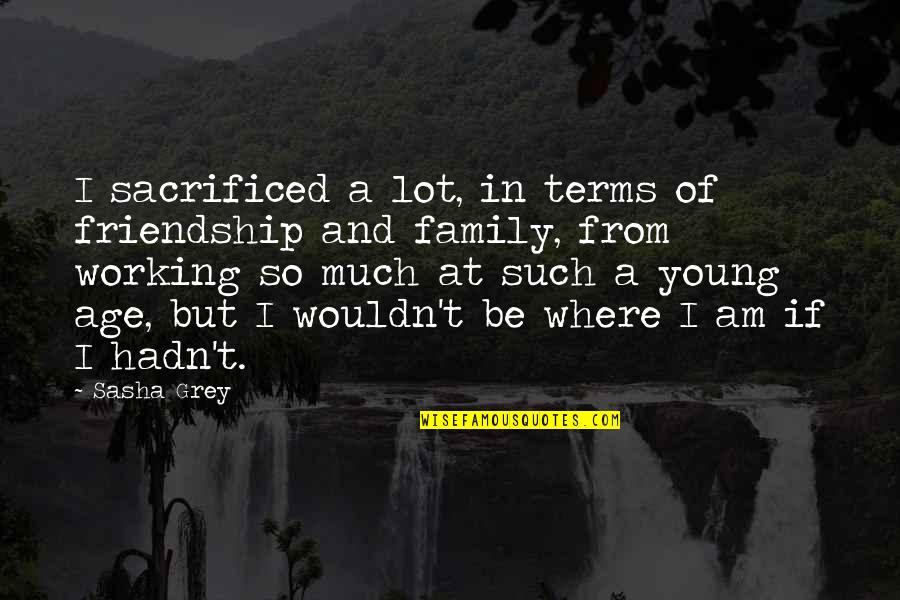 I sacrificed a lot, in terms of friendship and family, from working so much at such a young age, but I wouldn't be where I am if I hadn't. —
Sasha Grey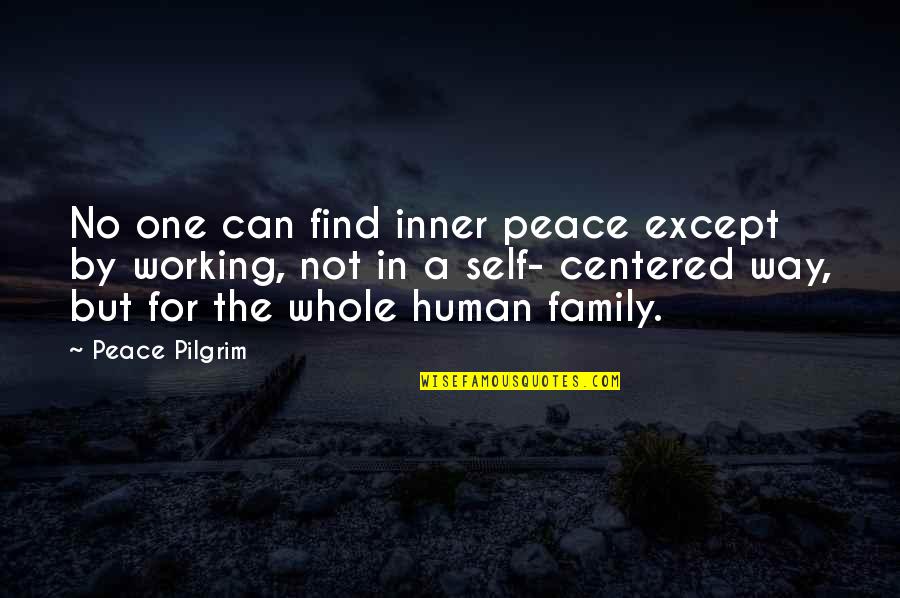 No one can find inner peace except by working, not in a self- centered way, but for the whole human family. —
Peace Pilgrim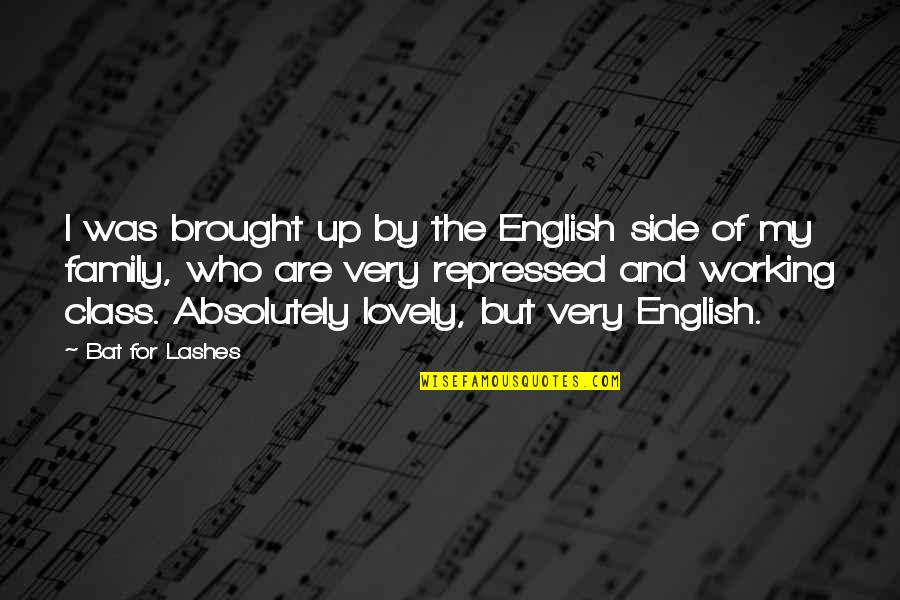 I was brought up by the English side of my family, who are very repressed and working class. Absolutely lovely, but very English. —
Bat For Lashes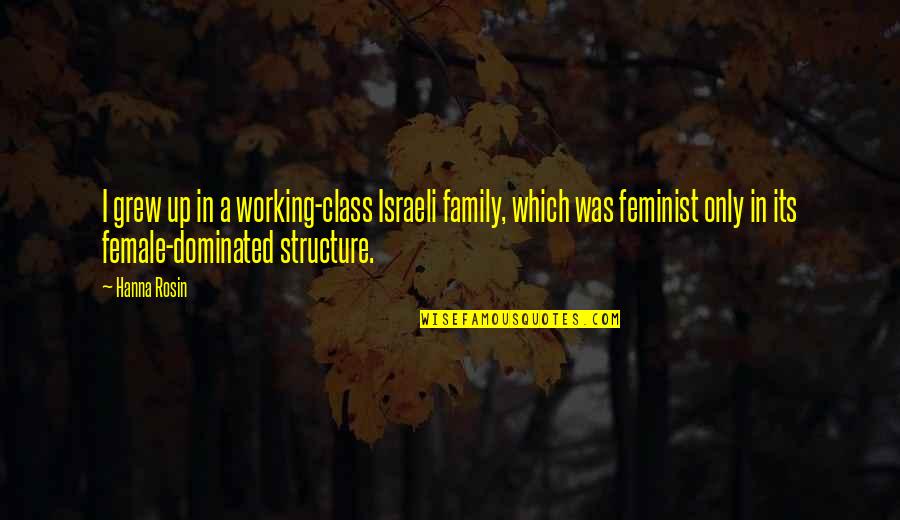 I grew up in a working-class Israeli family, which was feminist only in its female-dominated structure. —
Hanna Rosin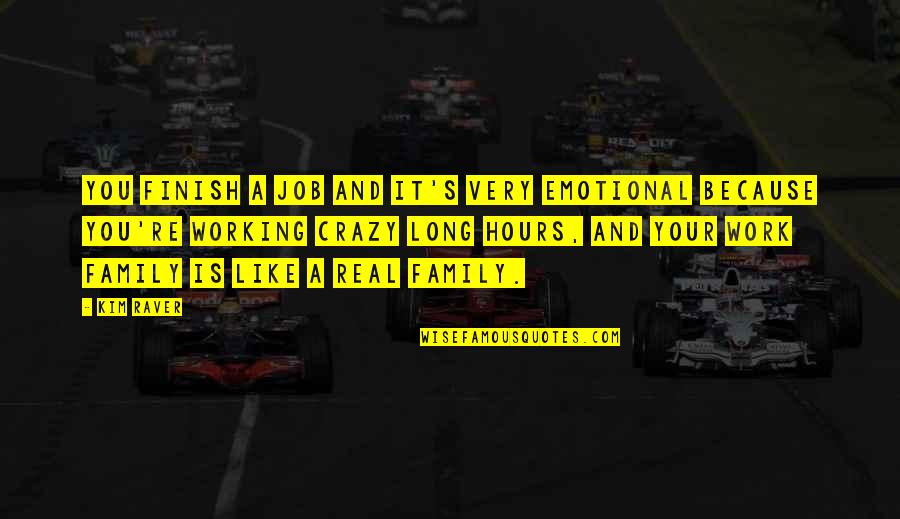 You finish a job and it's very emotional because you're working crazy long hours, and your work family is like a real family. —
Kim Raver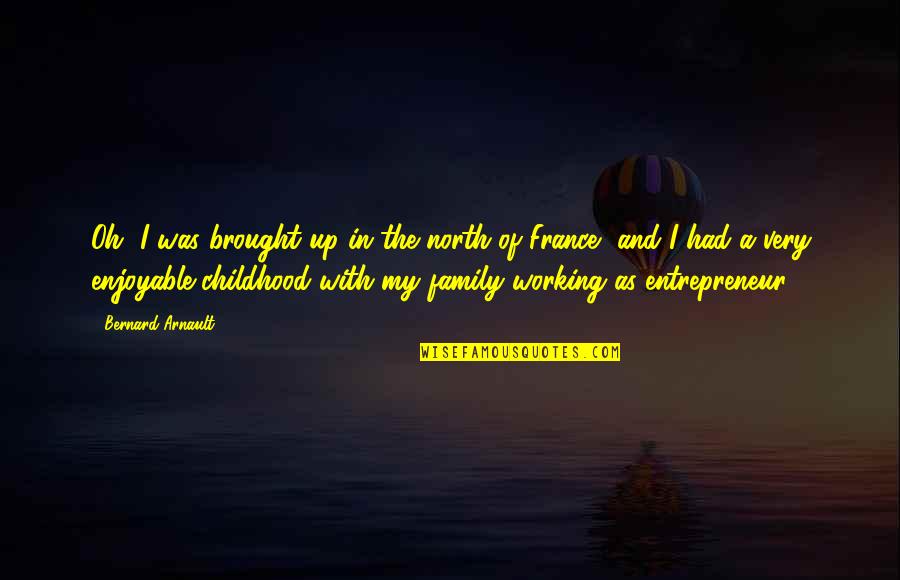 Oh, I was brought up in the north of France, and I had a very enjoyable childhood with my family working as entrepreneur. —
Bernard Arnault