Wiser And Older Quotes
Collection of top 30 famous quotes about Wiser And Older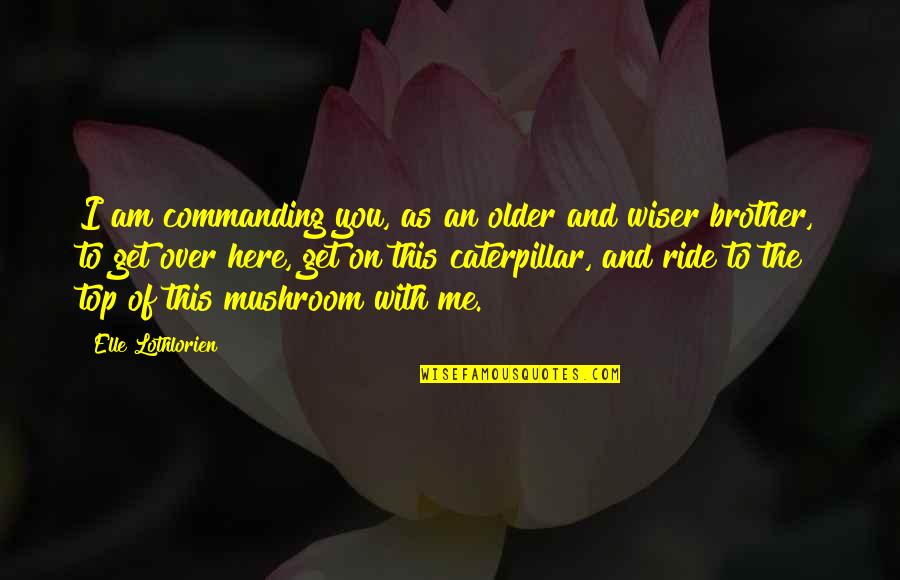 I am commanding you, as an older and wiser brother, to get over here, get on this caterpillar, and ride to the top of this mushroom with me.
—
Elle Lothlorien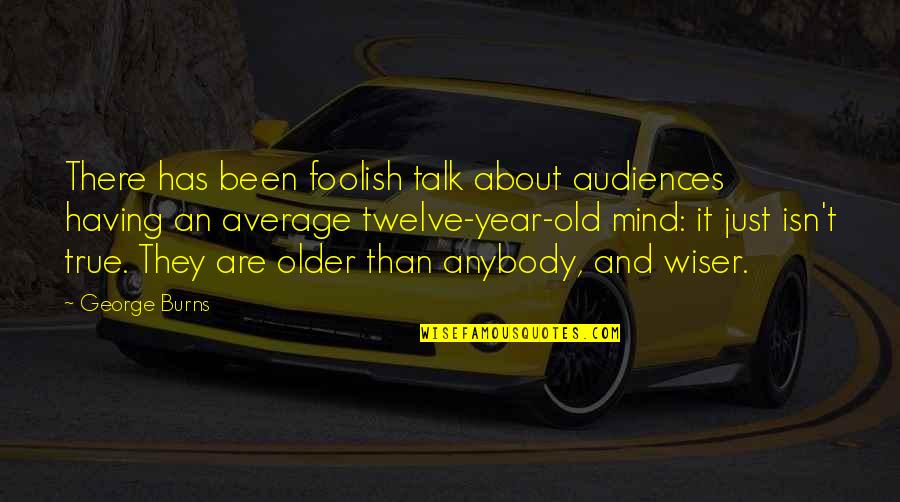 There has been foolish talk about audiences having an average twelve-year-old mind: it just isn't true. They are older than anybody, and wiser.
—
George Burns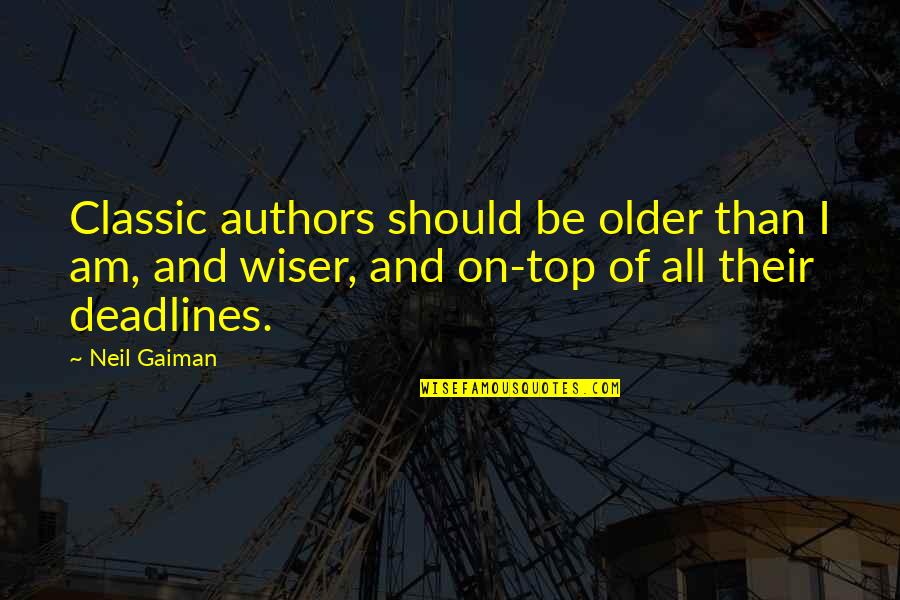 Classic authors should be older than I am, and wiser, and on-top of all their deadlines.
—
Neil Gaiman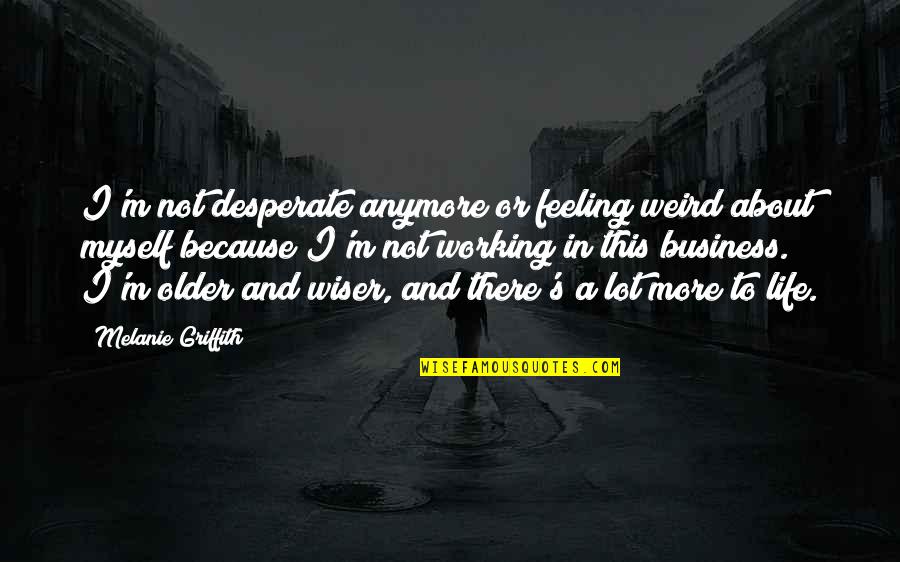 I'm not desperate anymore or feeling weird about myself because I'm not working in this business. I'm older and wiser, and there's a lot more to life.
—
Melanie Griffith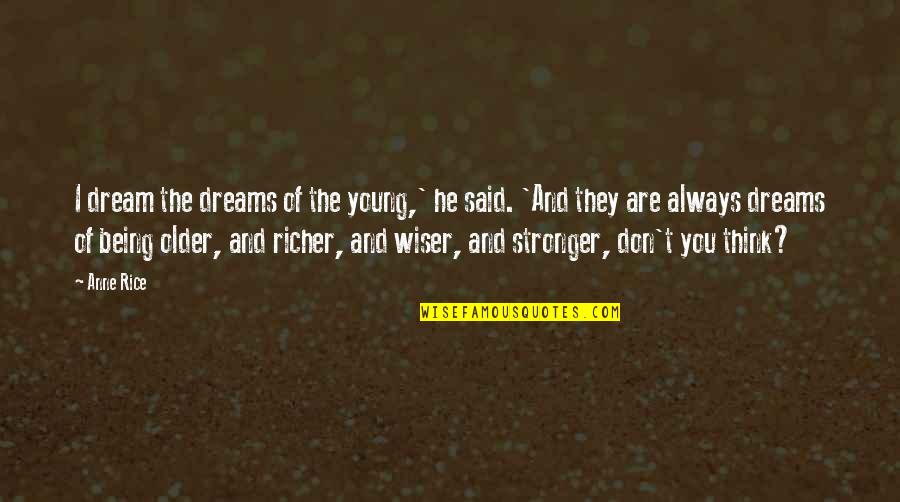 I dream the dreams of the young,' he said. 'And they are always dreams of being older, and richer, and wiser, and stronger, don't you think?
—
Anne Rice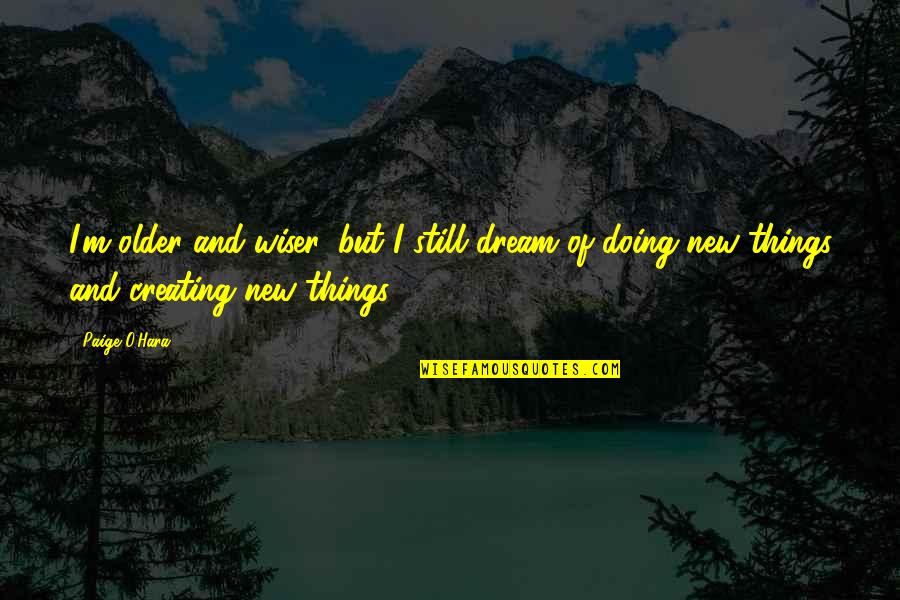 I'm older and wiser, but I still dream of doing new things and creating new things.
—
Paige O'Hara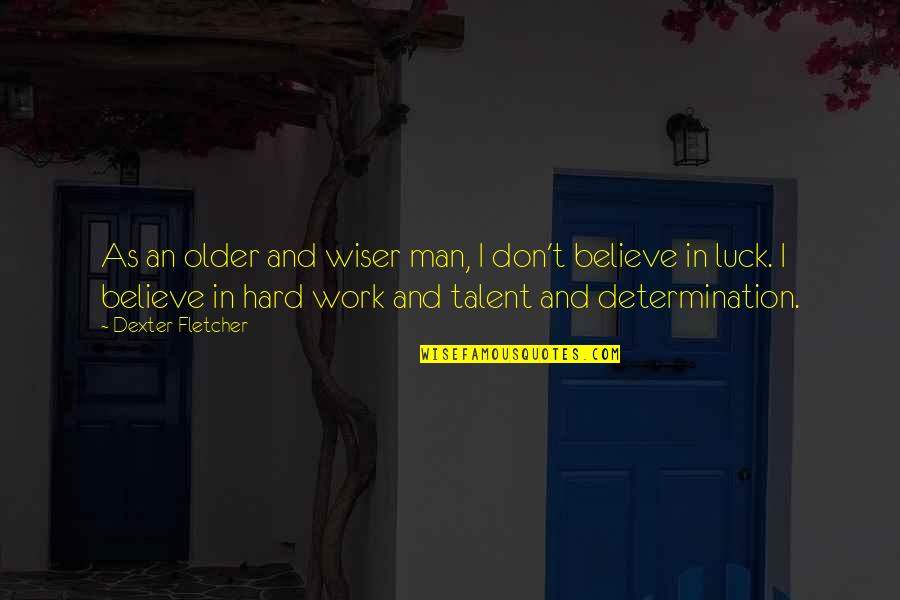 As an older and wiser man, I don't believe in luck. I believe in hard work and talent and determination.
—
Dexter Fletcher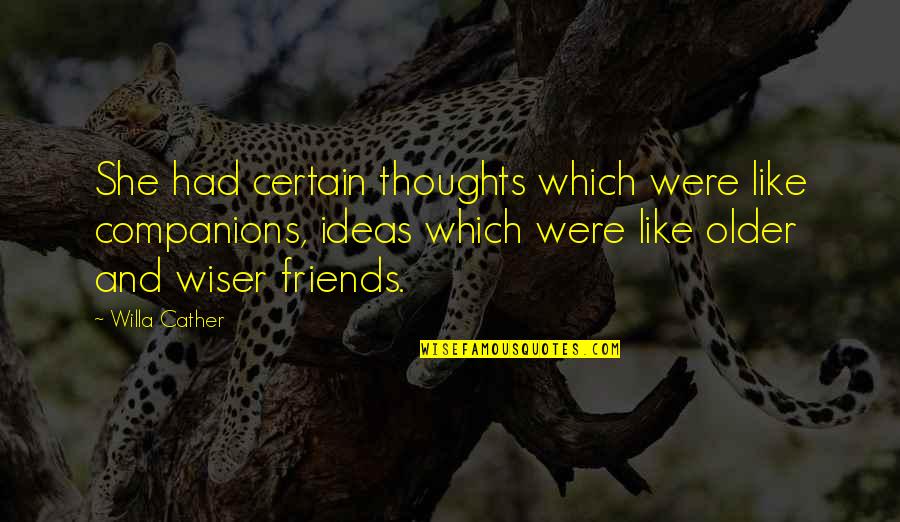 She had certain thoughts which were like companions, ideas which were like older and wiser friends. —
Willa Cather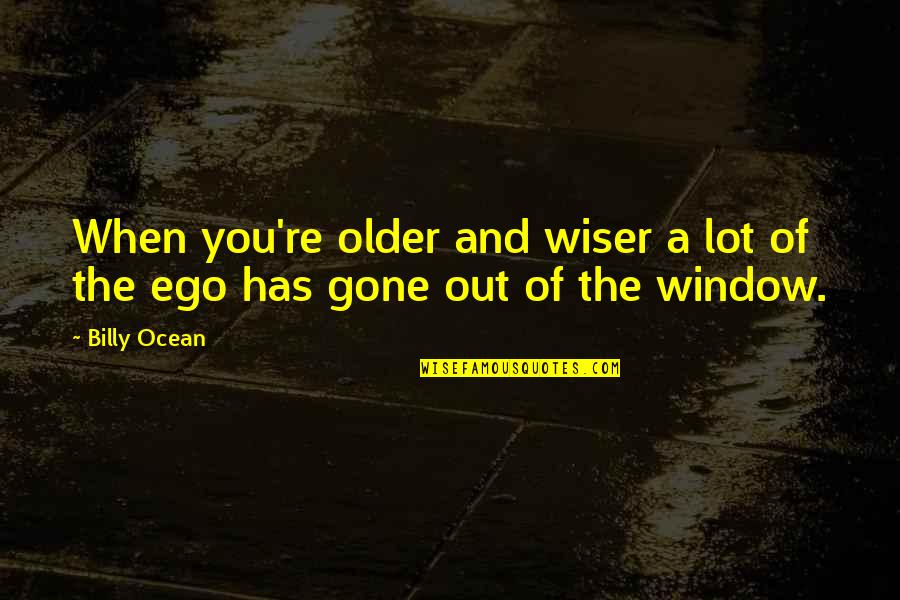 When you're older and wiser a lot of the ego has gone out of the window. —
Billy Ocean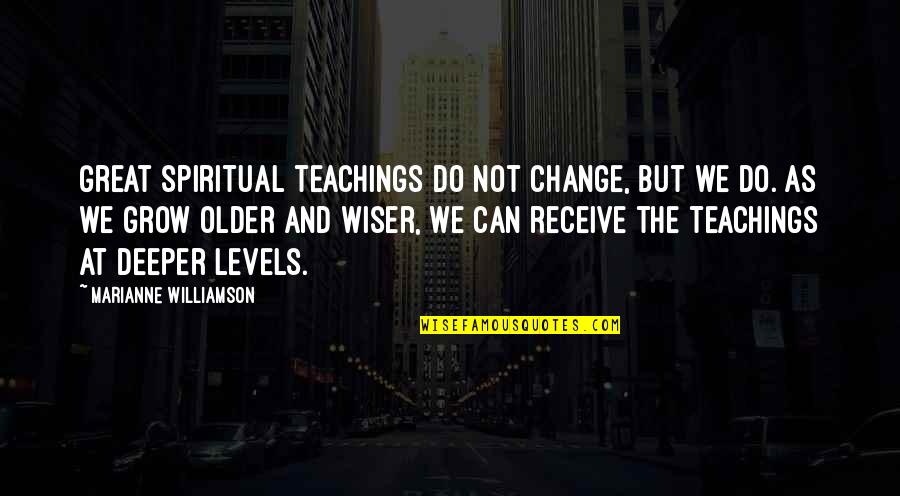 Great spiritual teachings do not change, but we do. As we grow older and wiser, we can receive the teachings at deeper levels. —
Marianne Williamson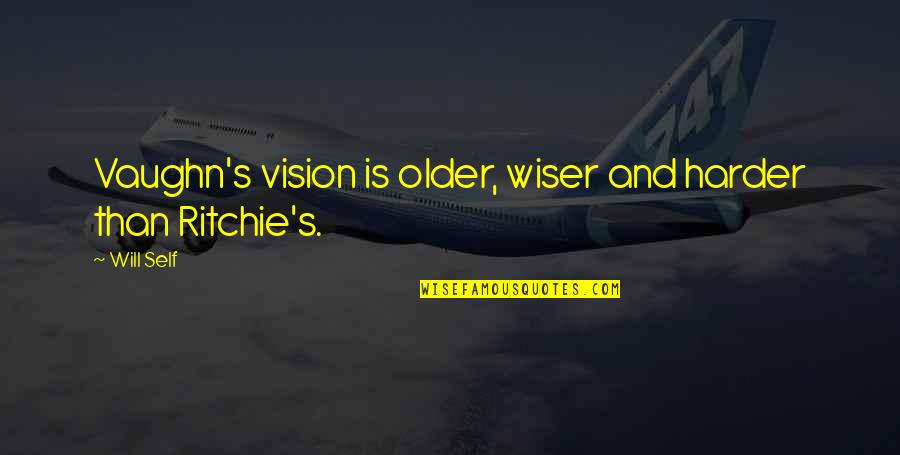 Vaughn's vision is older, wiser and harder than Ritchie's. —
Will Self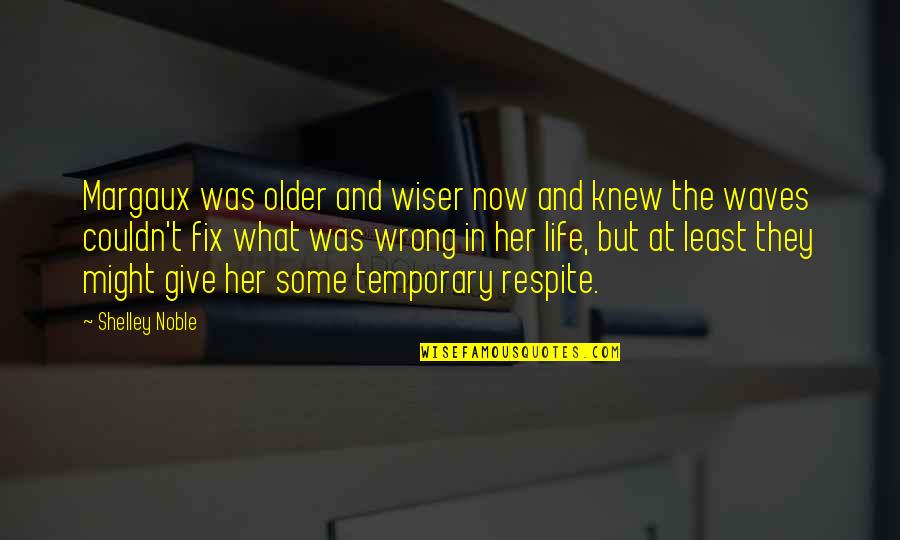 Margaux was older and wiser now and knew the waves couldn't fix what was wrong in her life, but at least they might give her some temporary respite. —
Shelley Noble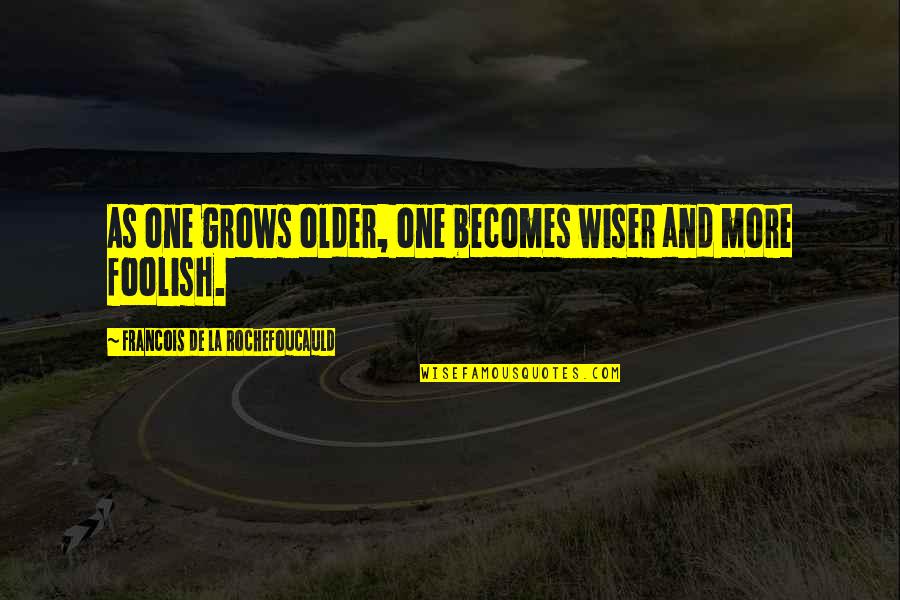 As one grows older, one becomes wiser and more foolish. —
Francois De La Rochefoucauld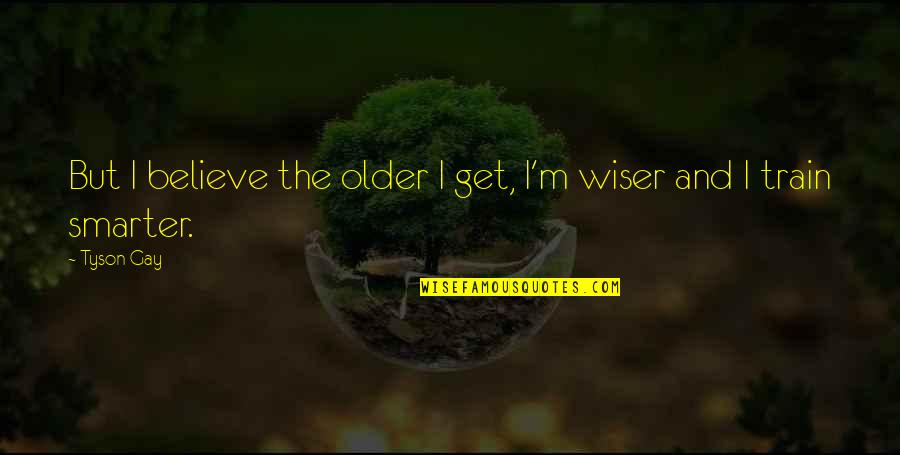 But I believe the older I get, I'm wiser and I train smarter. —
Tyson Gay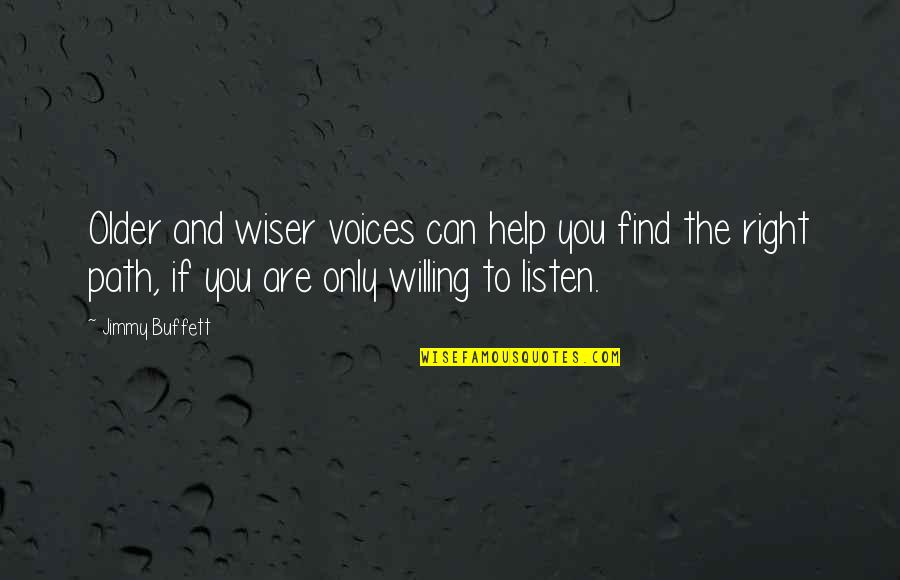 Older and wiser voices can help you find the right path, if you are only willing to listen. —
Jimmy Buffett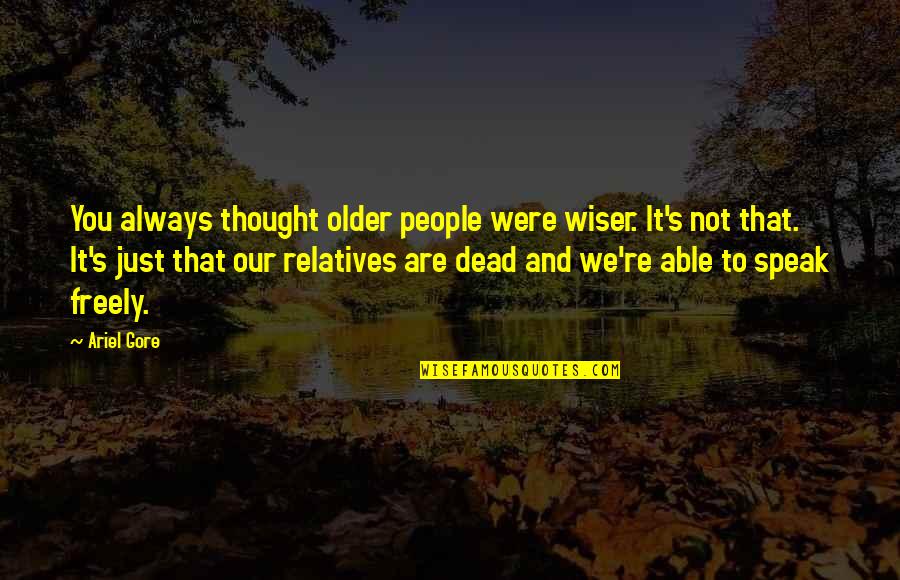 You always thought older people were wiser. It's not that. It's just that our relatives are dead and we're able to speak freely. —
Ariel Gore
When I first started, my songs were the politics of anger. As I got older and hopefully wiser, I wanted to be part of the politics of answers. —
Michael Franti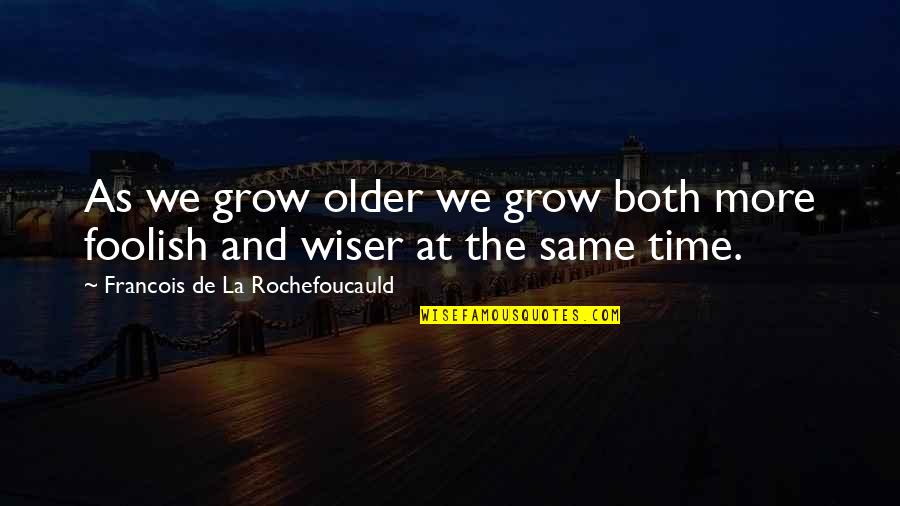 As we grow older we grow both more foolish and wiser at the same time. —
Francois De La Rochefoucauld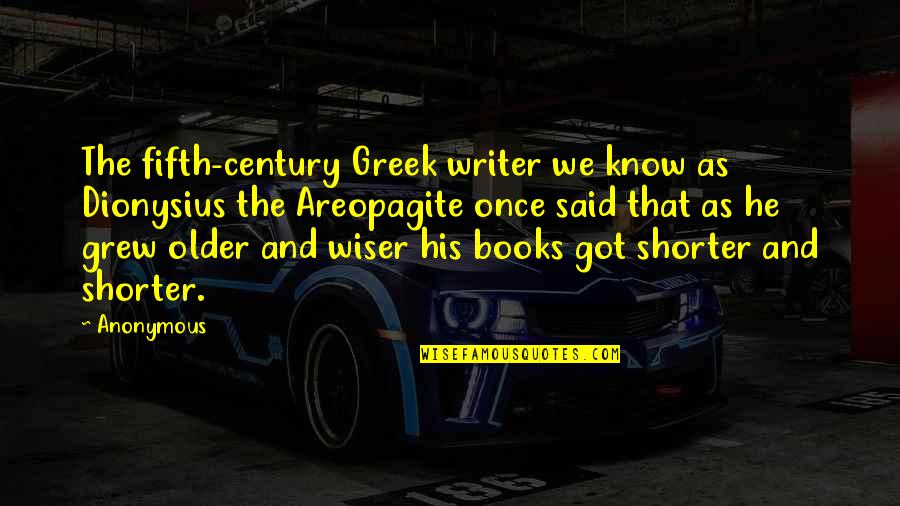 The fifth-century Greek writer we know as Dionysius the Areopagite once said that as he grew older and wiser his books got shorter and shorter. —
Anonymous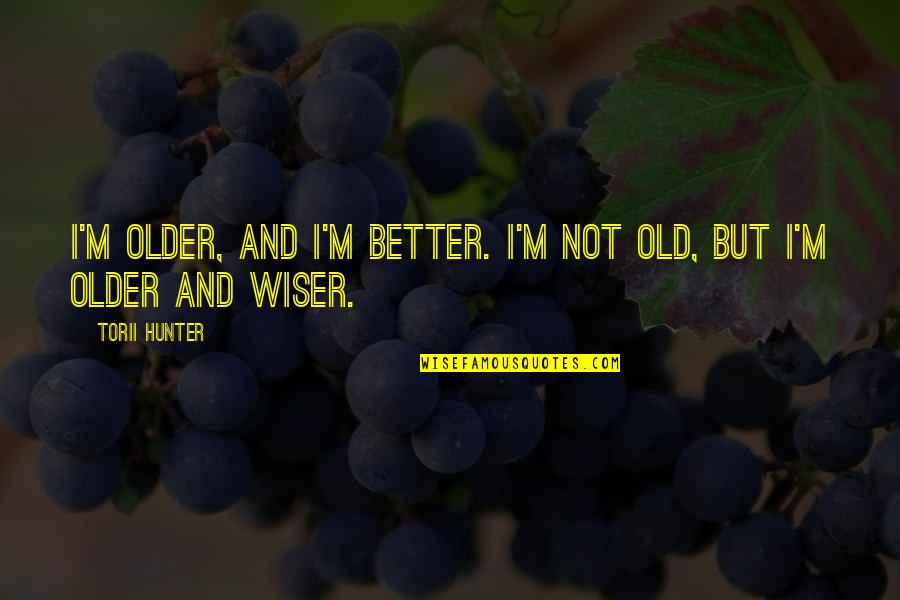 I'm older, and I'm better. I'm not old, but I'm older and wiser. —
Torii Hunter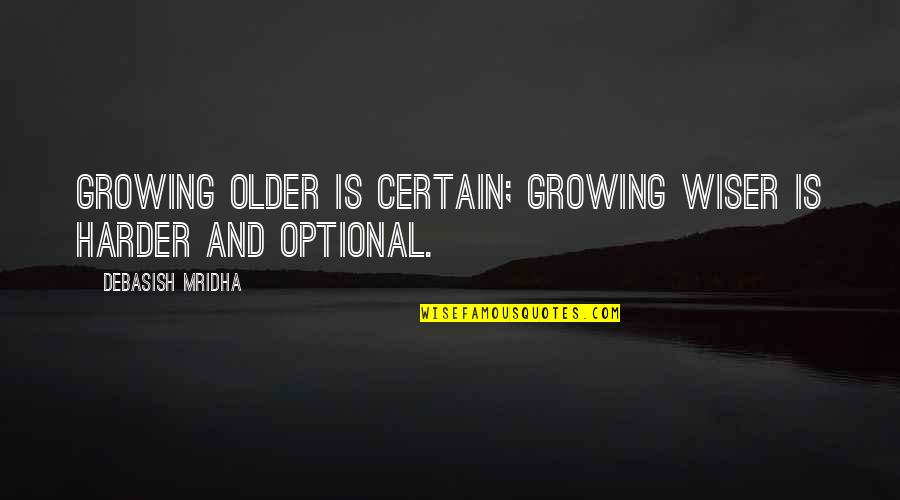 Growing older is certain; growing wiser is harder and optional. —
Debasish Mridha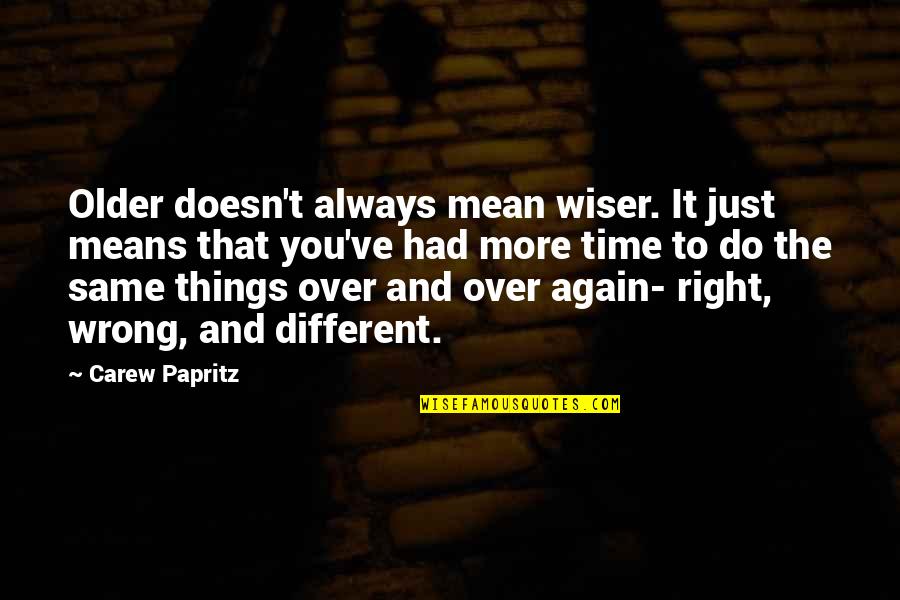 Older doesn't always mean wiser. It just means that you've had more time to do the same things over and over again- right, wrong, and different. —
Carew Papritz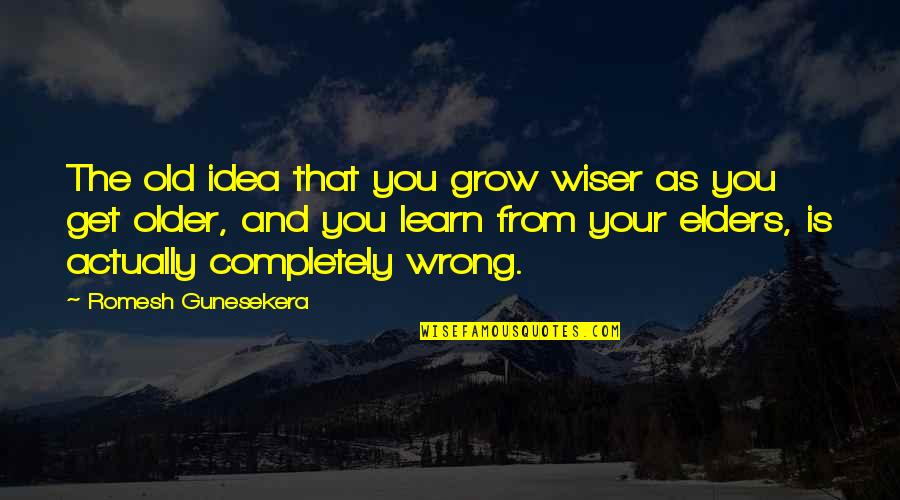 The old idea that you grow wiser as you get older, and you learn from your elders, is actually completely wrong. —
Romesh Gunesekera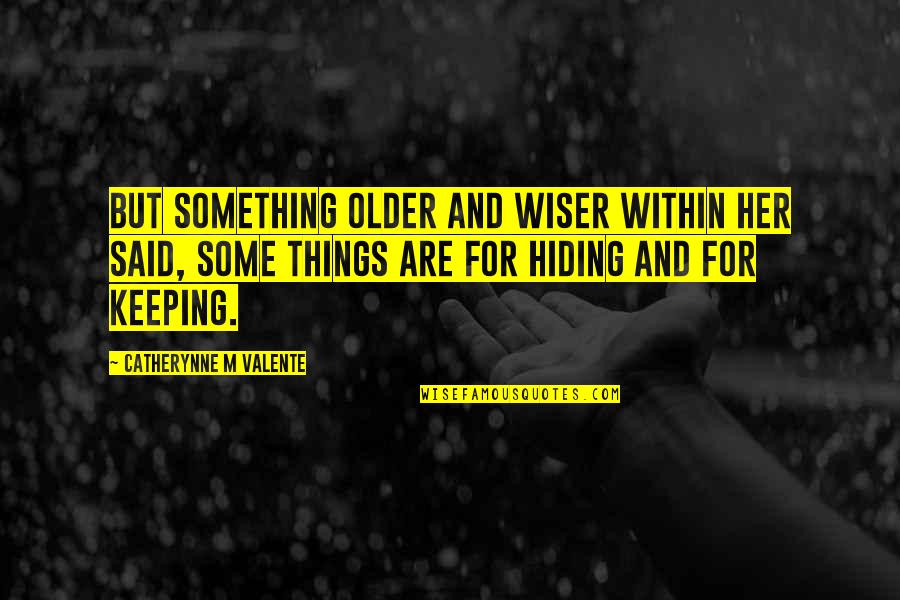 But something older and wiser within her said, Some things are for hiding and for keeping. —
Catherynne M Valente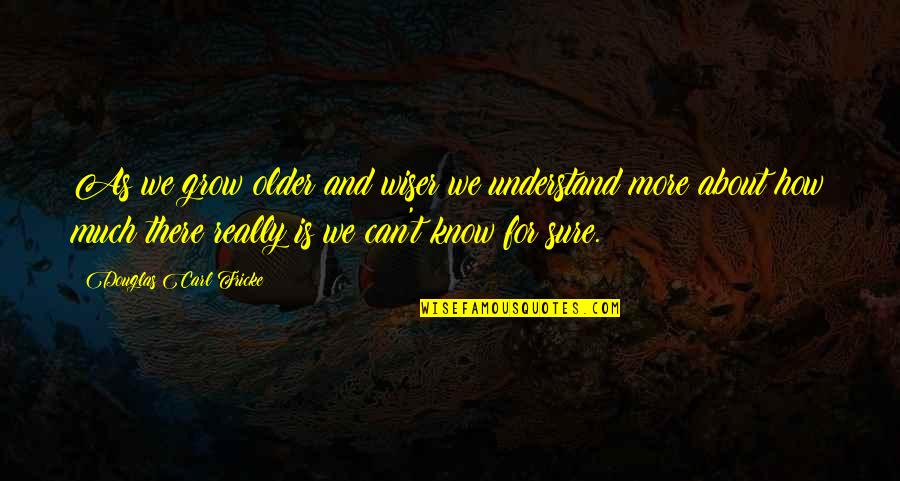 As we grow older and wiser we understand more about how much there really is we can't know for sure. —
Douglas Carl Fricke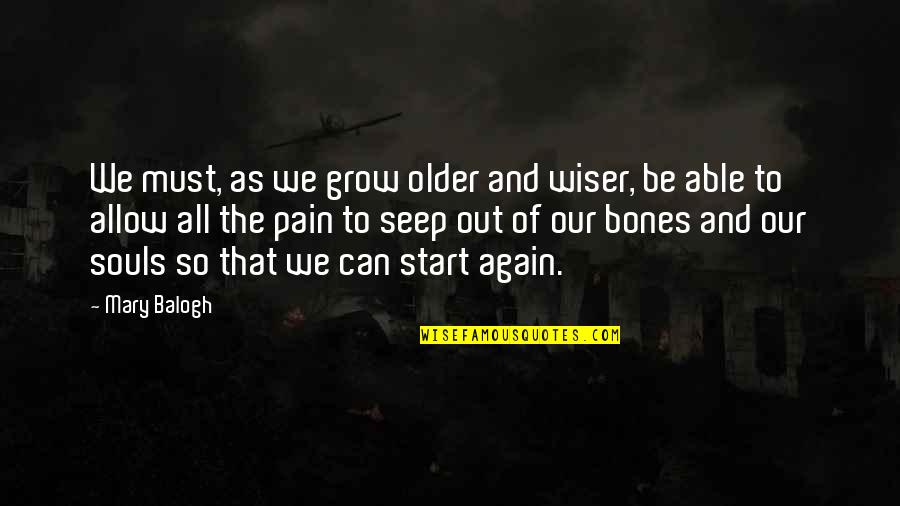 We must, as we grow older and wiser, be able to allow all the pain to seep out of our bones and our souls so that we can start again. —
Mary Balogh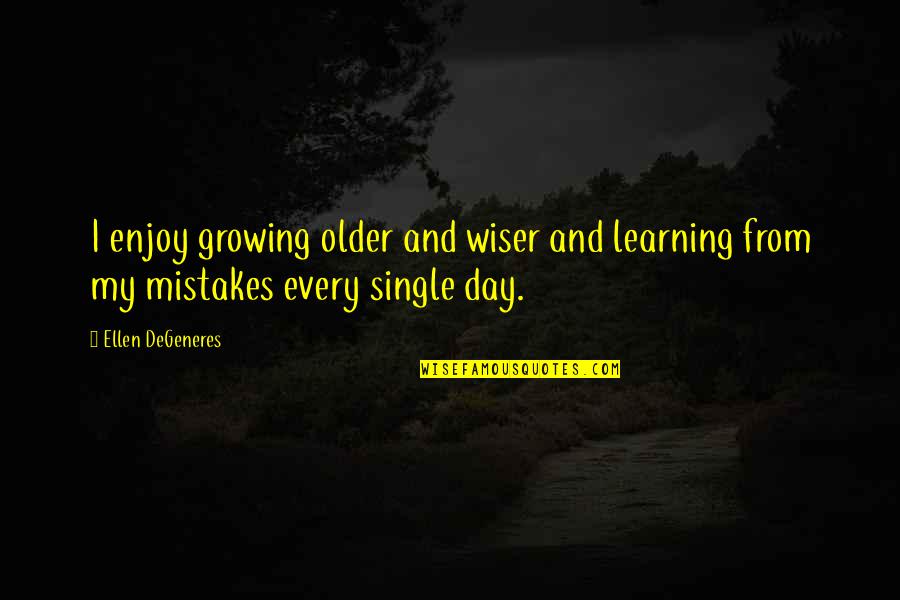 I enjoy growing older and wiser and learning from my mistakes every single day. —
Ellen DeGeneres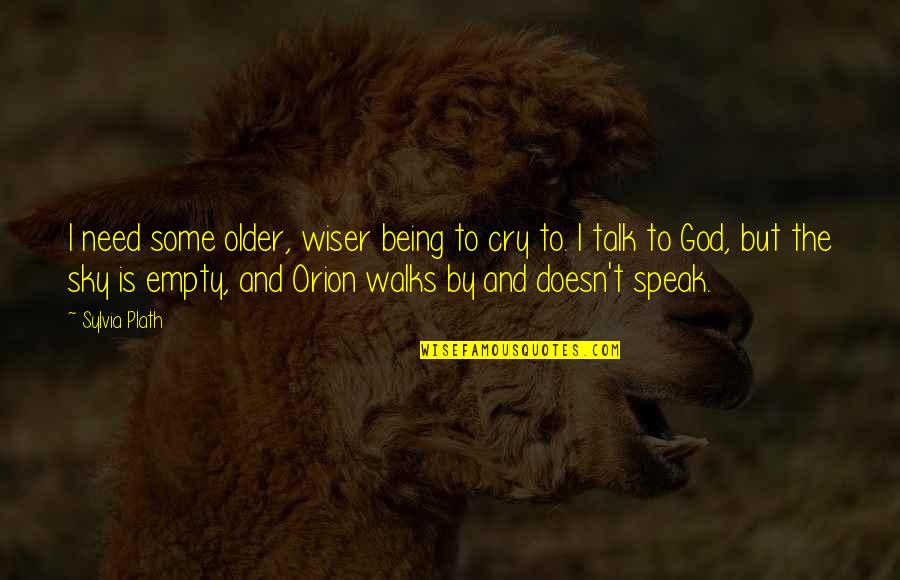 I need some older, wiser being to cry to. I talk to God, but the sky is empty, and Orion walks by and doesn't speak. —
Sylvia Plath