Winners Losing Quotes
Collection of top 14 famous quotes about Winners Losing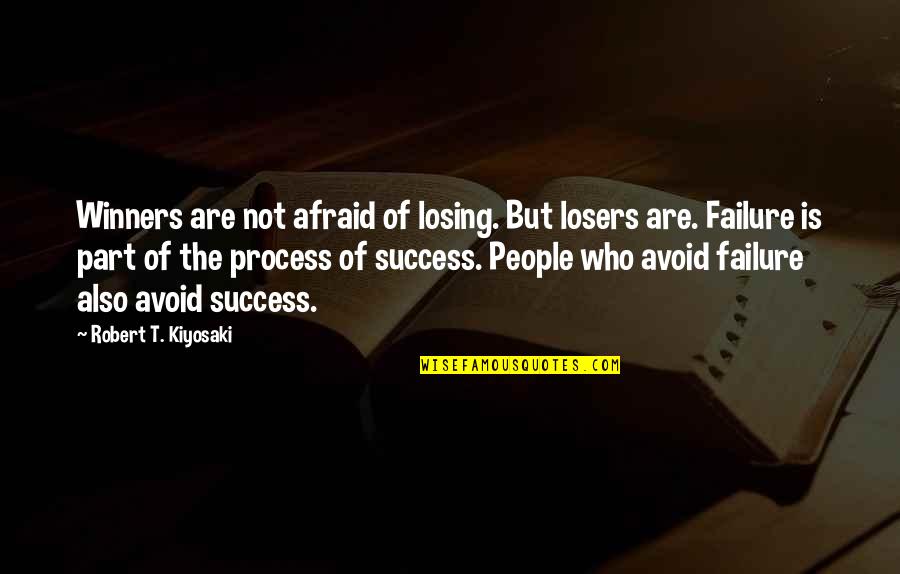 Winners are not afraid of losing. But losers are. Failure is part of the process of success. People who avoid failure also avoid success.
—
Robert T. Kiyosaki
If losers can exploit what their adversaries teach them, yes, losers can become winners in the long term.
—
David Mitchell
If you believe in winners and losers you're one of the losers.
—
Marty Rubin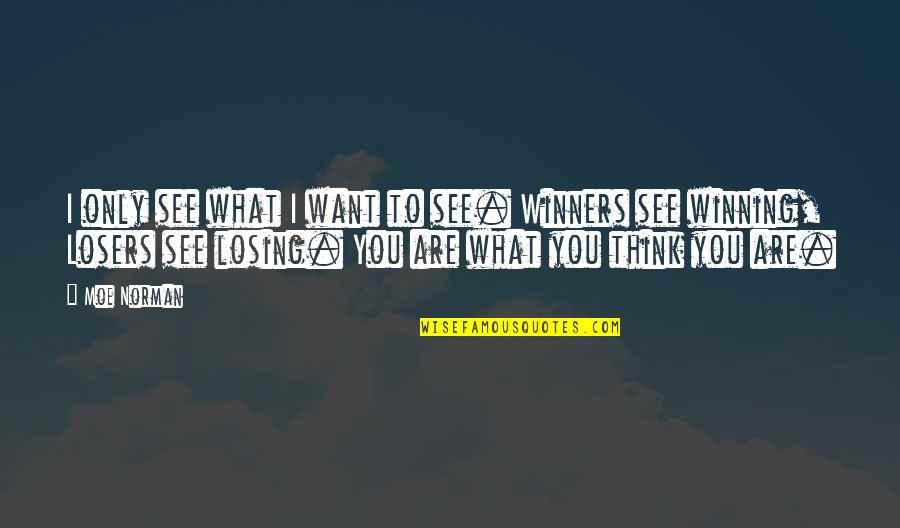 I only see what I want to see. Winners see winning, Losers see losing. You are what you think you are. —
Moe Norman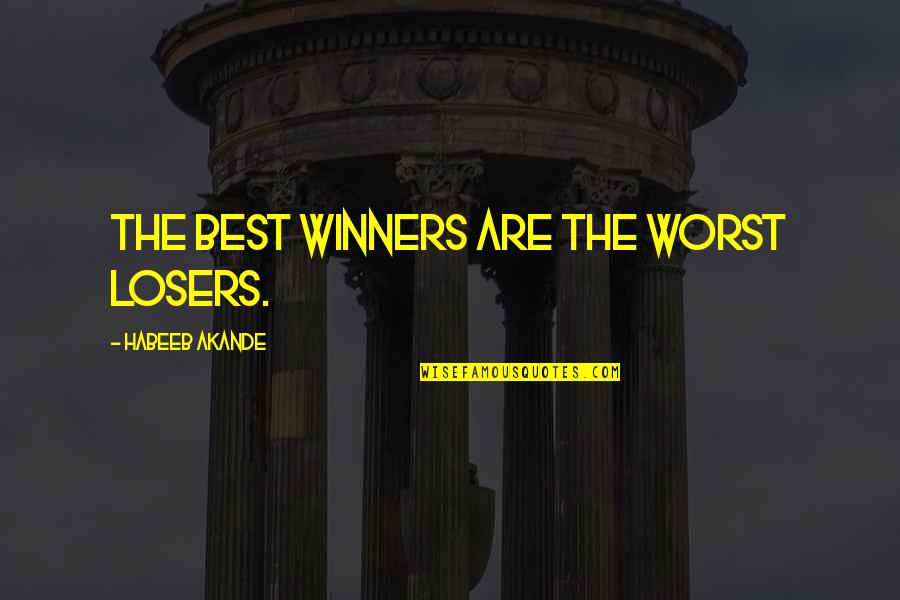 The best winners are the worst losers. —
Habeeb Akande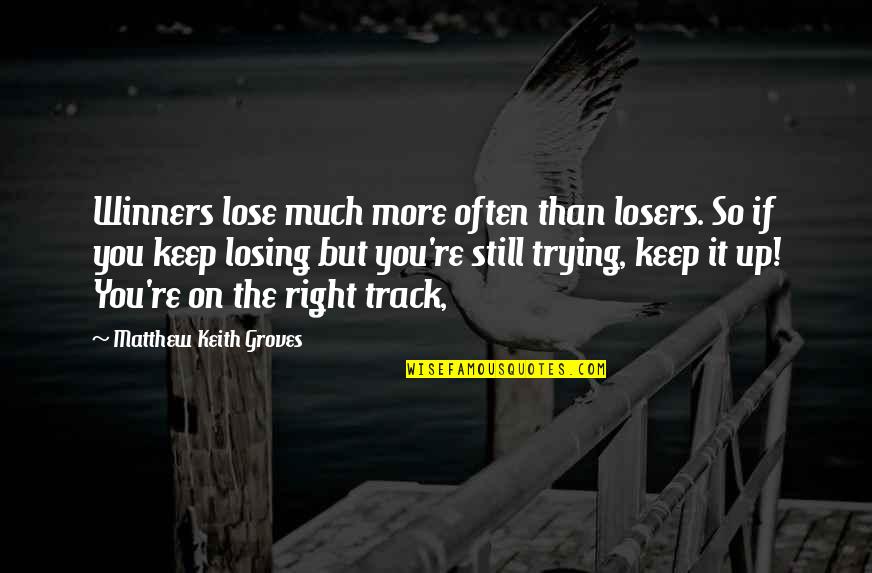 Winners lose much more often than losers. So if you keep losing but you're still trying, keep it up! You're on the right track, —
Matthew Keith Groves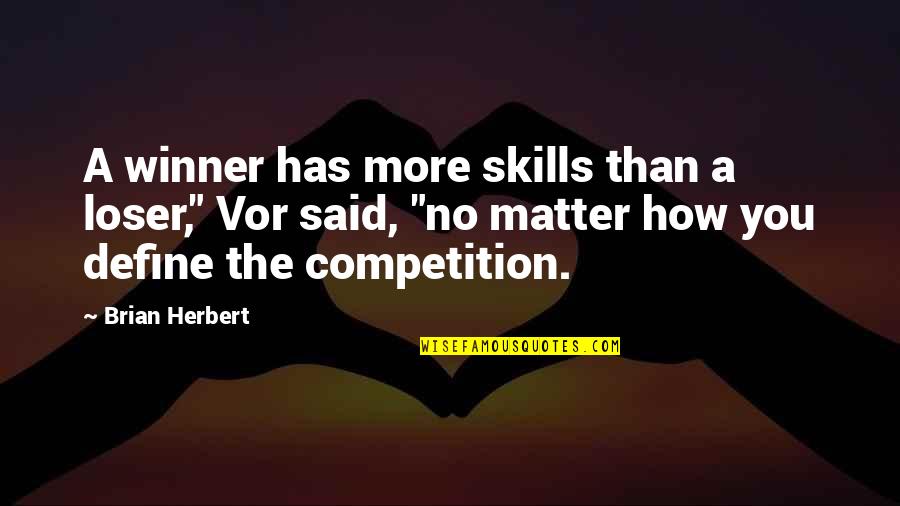 A winner has more skills than a loser," Vor said, "no matter how you define the competition. —
Brian Herbert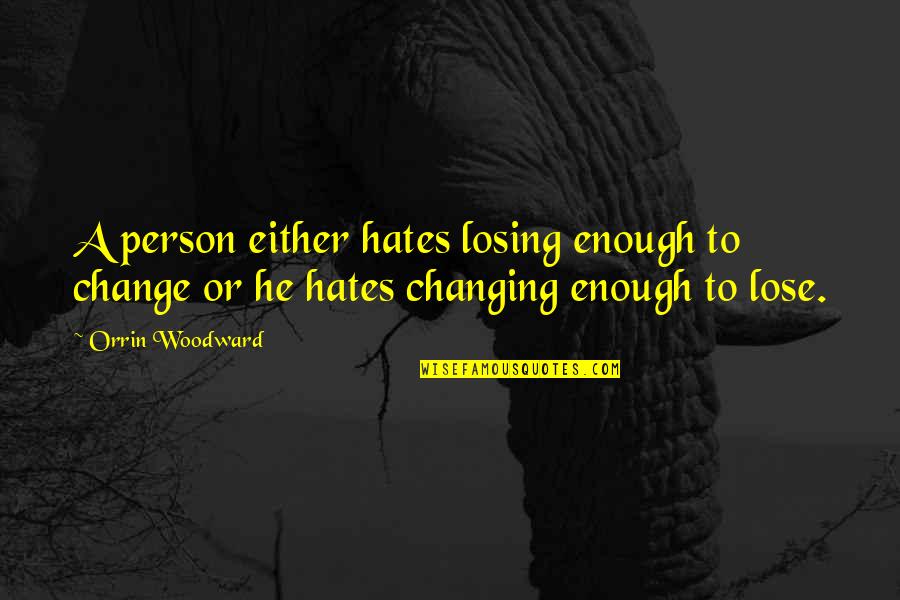 A person either hates losing enough to change or he hates changing enough to lose. —
Orrin Woodward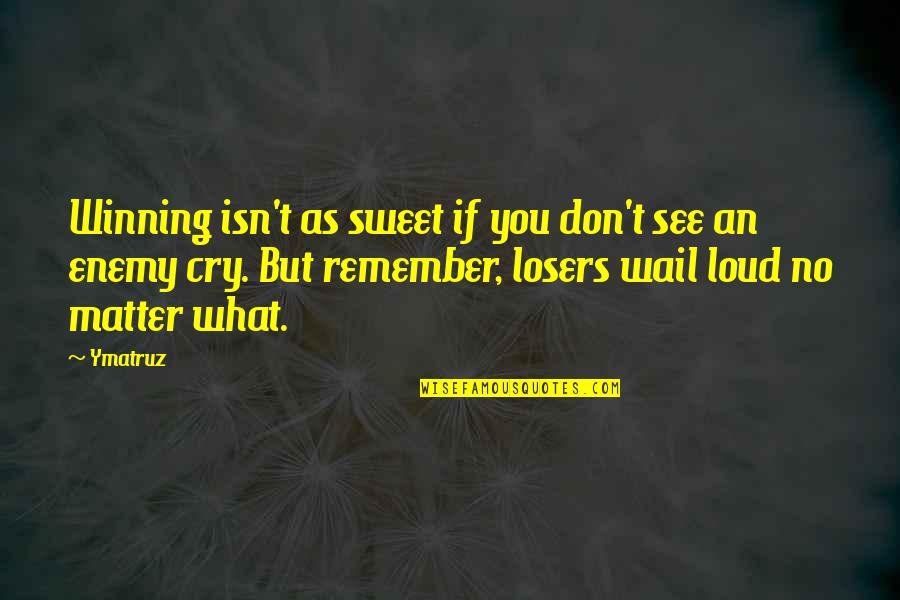 Winning isn't as sweet if you don't see an enemy cry. But remember, losers wail loud no matter what. —
Ymatruz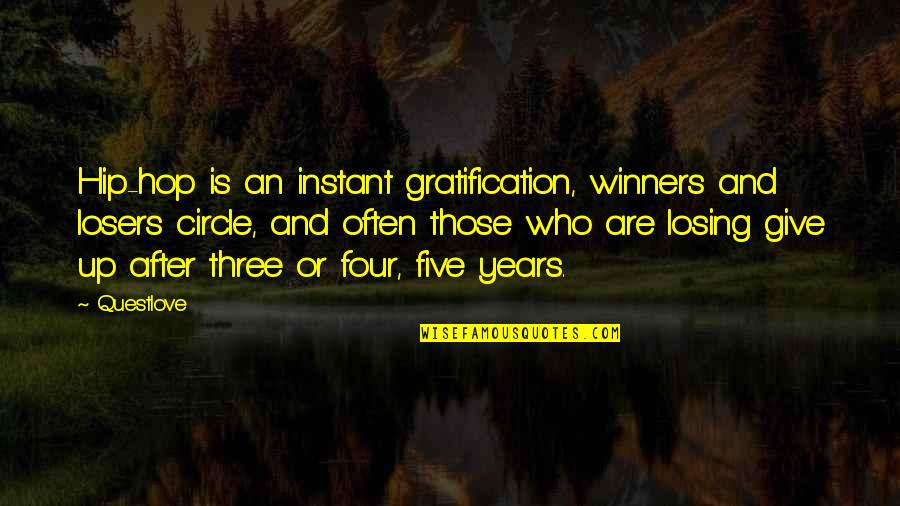 Hip-hop is an instant gratification, winners and losers circle, and often those who are losing give up after three or four, five years. —
Questlove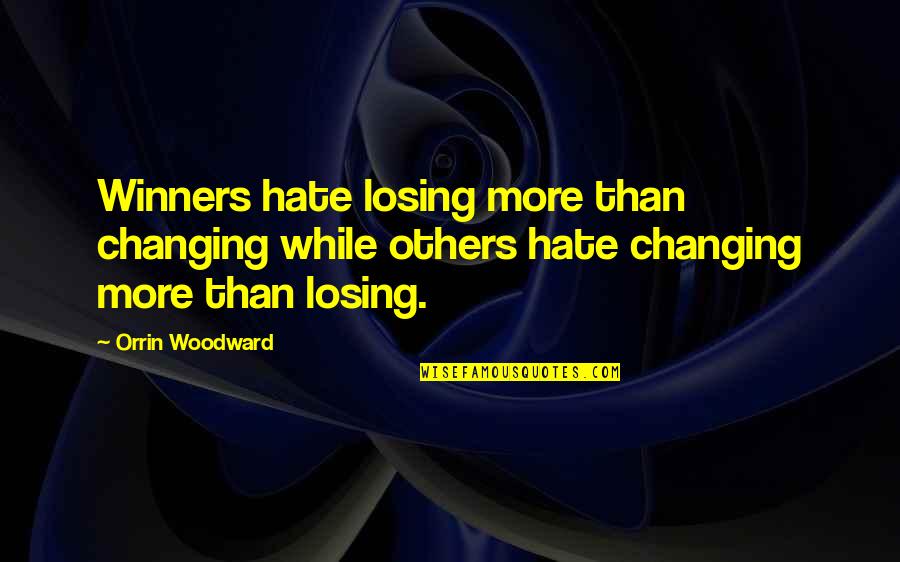 Winners hate losing more than changing while others hate changing more than losing. —
Orrin Woodward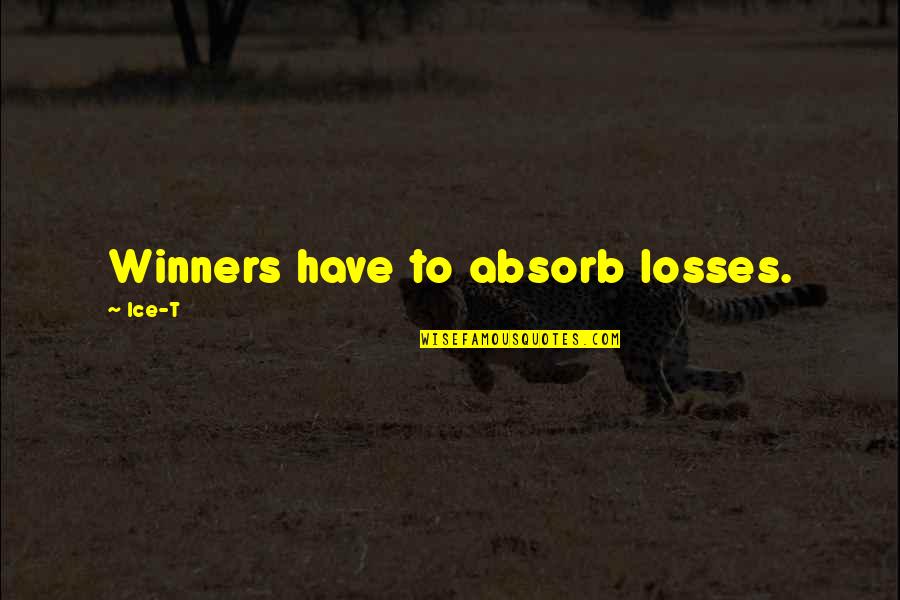 Winners have to absorb losses. —
Ice-T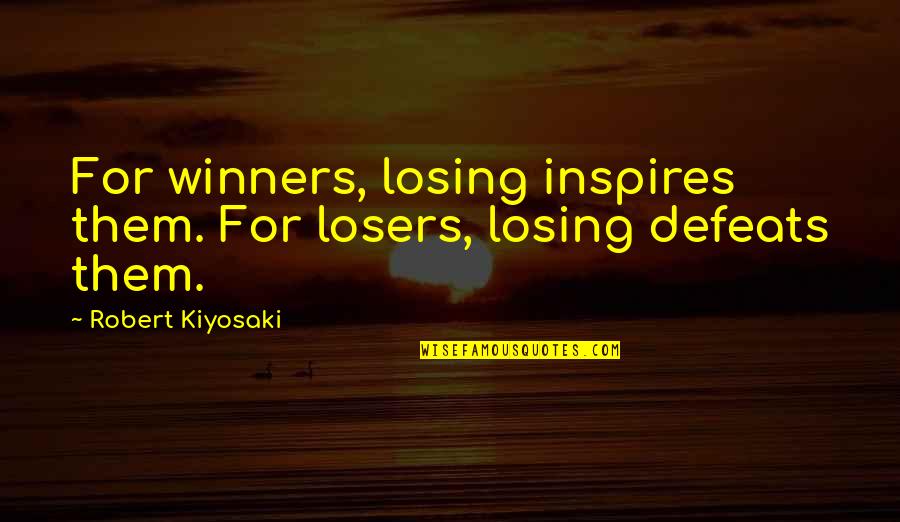 For winners, losing inspires them. For losers, losing defeats them. —
Robert Kiyosaki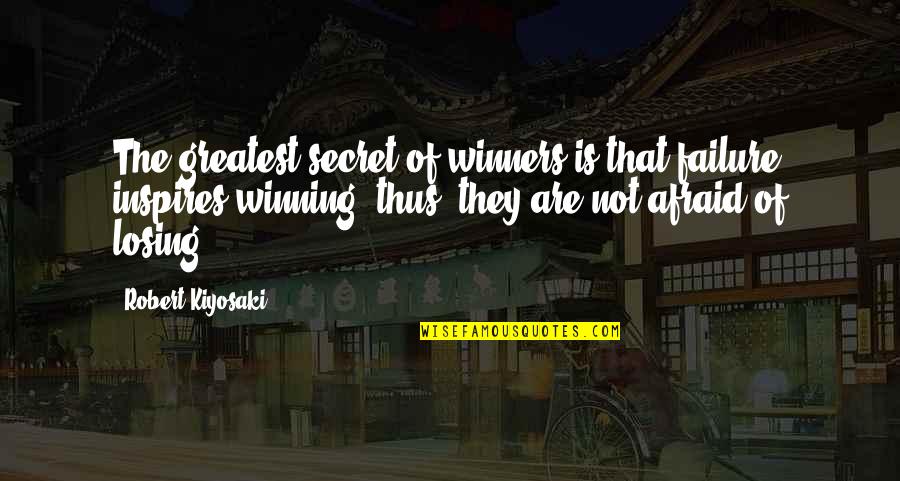 The greatest secret of winners is that failure inspires winning; thus, they are not afraid of losing. —
Robert Kiyosaki