When Not To Speak Quotes
Collection of top 55 famous quotes about When Not To Speak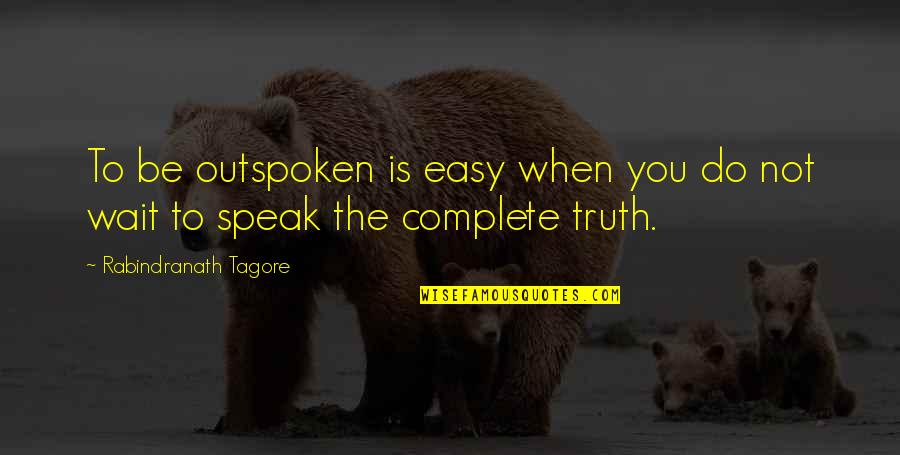 To be outspoken is easy when you do not wait to speak the complete truth.
—
Rabindranath Tagore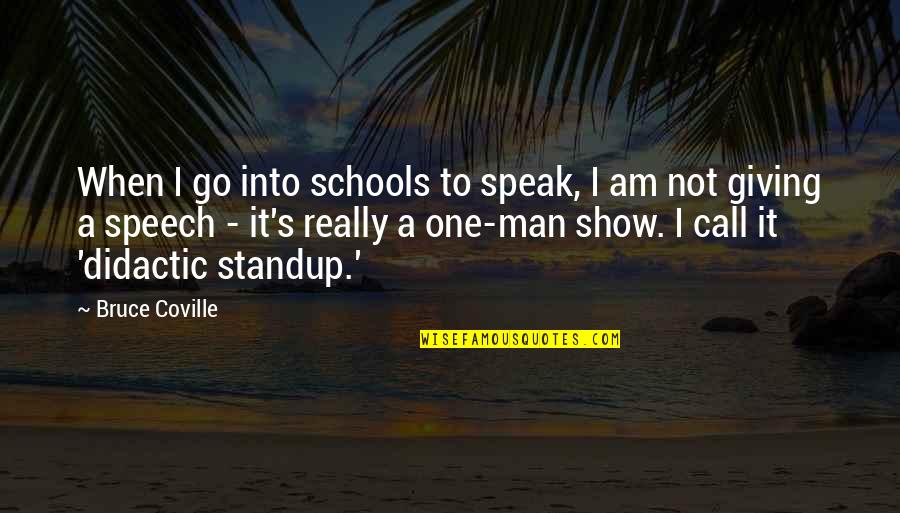 When I go into schools to speak, I am not giving a speech - it's really a one-man show. I call it 'didactic standup.'
—
Bruce Coville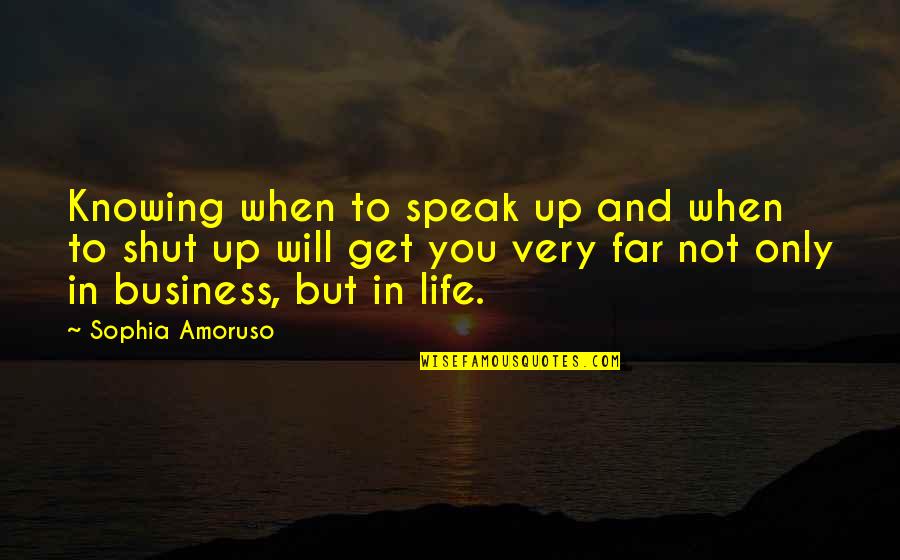 Knowing when to speak up and when to shut up will get you very far not only in business, but in life.
—
Sophia Amoruso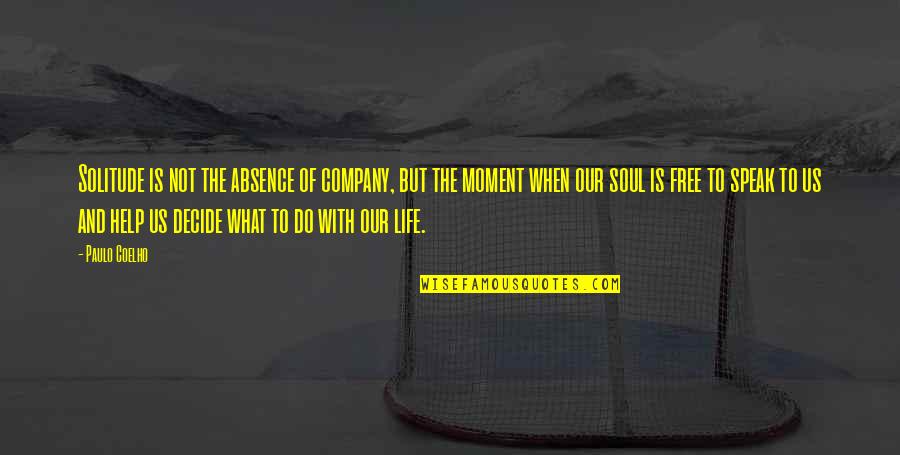 Solitude is not the absence of company, but the moment when our soul is free to speak to us and help us decide what to do with our life.
—
Paulo Coelho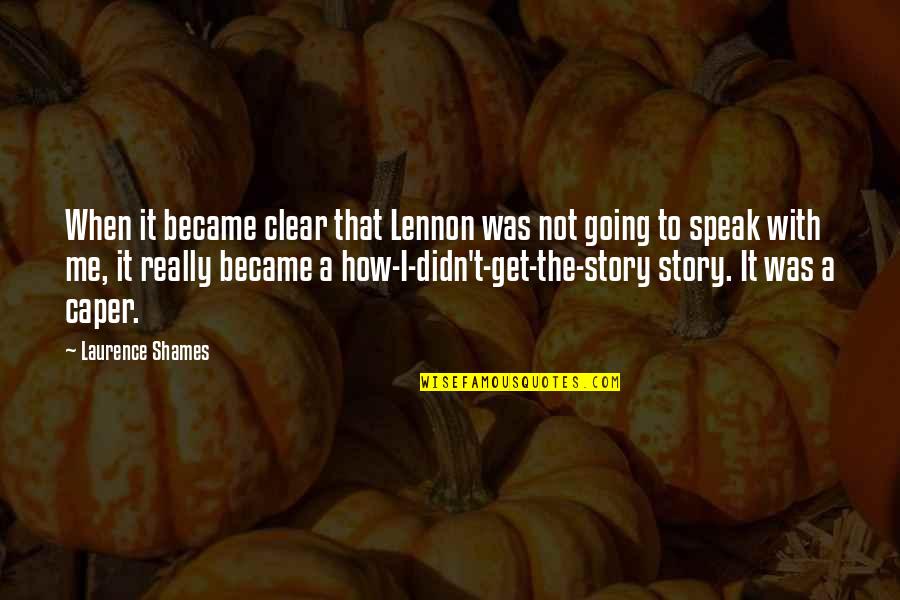 When it became clear that Lennon was not going to speak with me, it really became a how-I-didn't-get-the-story story. It was a caper.
—
Laurence Shames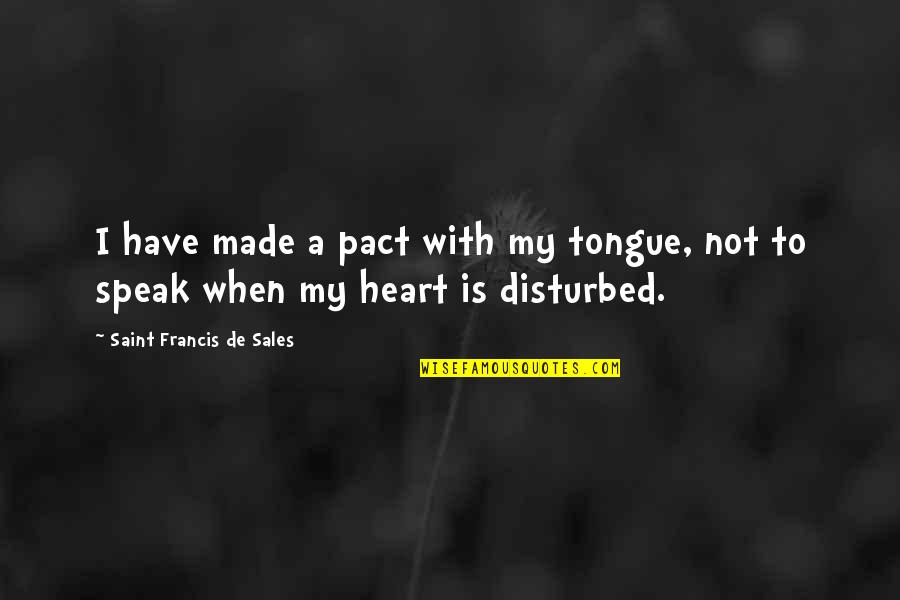 I have made a pact with my tongue, not to speak when my heart is disturbed.
—
Saint Francis De Sales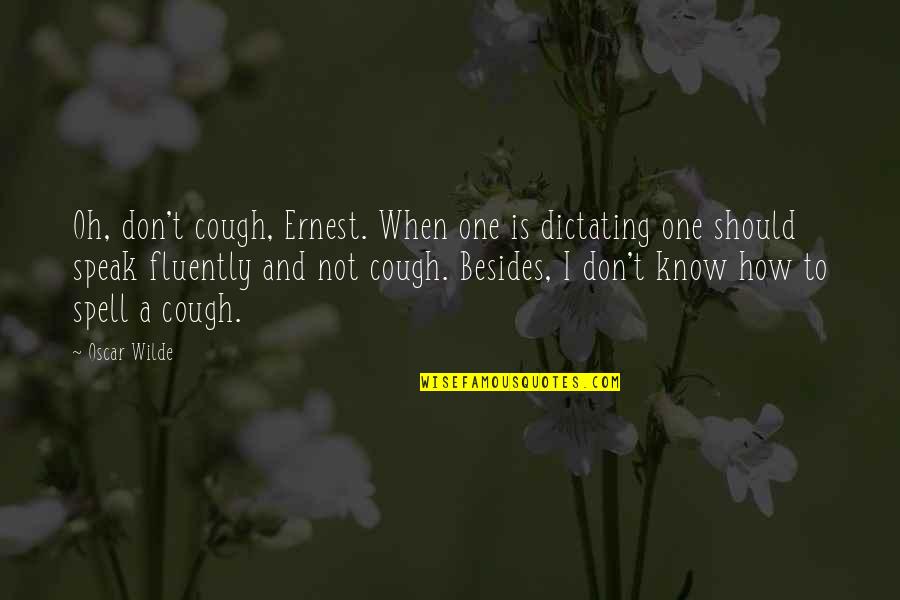 Oh, don't cough, Ernest. When one is dictating one should speak fluently and not cough. Besides, I don't know how to spell a cough.
—
Oscar Wilde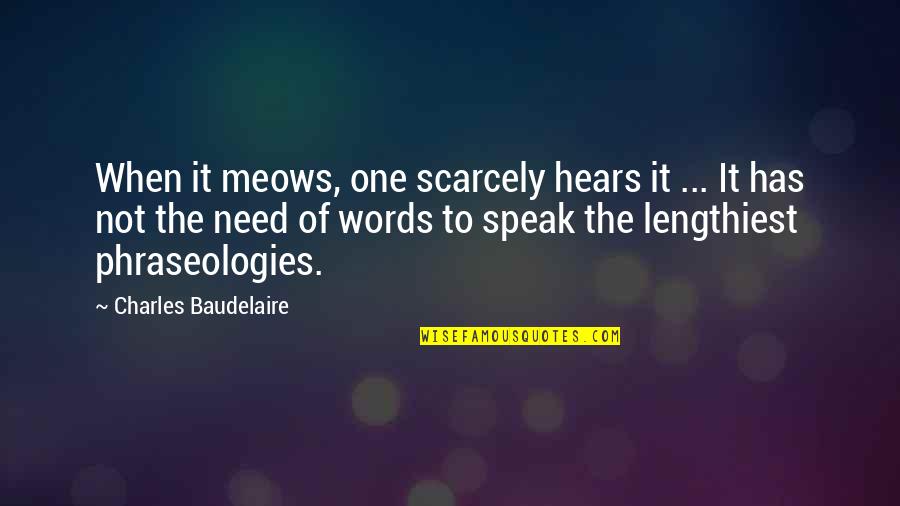 When it meows, one scarcely hears it ... It has not the need of words to speak the lengthiest phraseologies.
—
Charles Baudelaire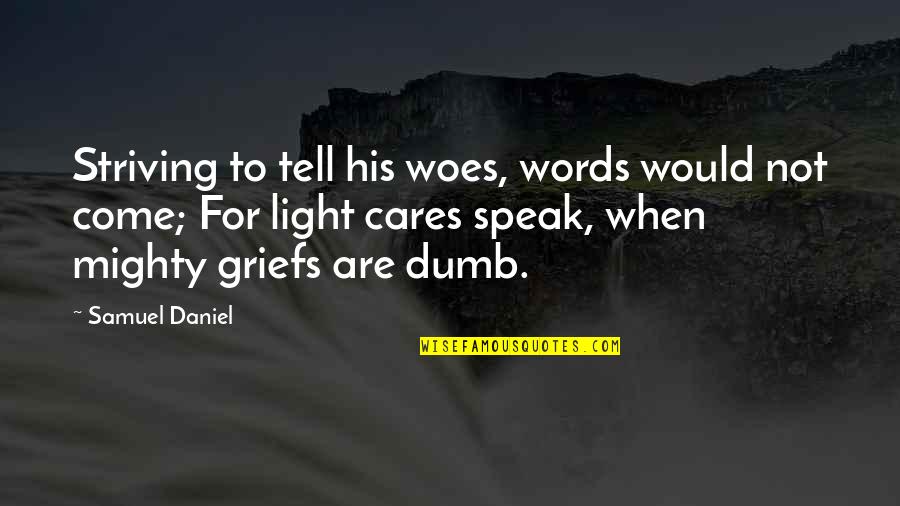 Striving to tell his woes, words would not come; For light cares speak, when mighty griefs are dumb.
—
Samuel Daniel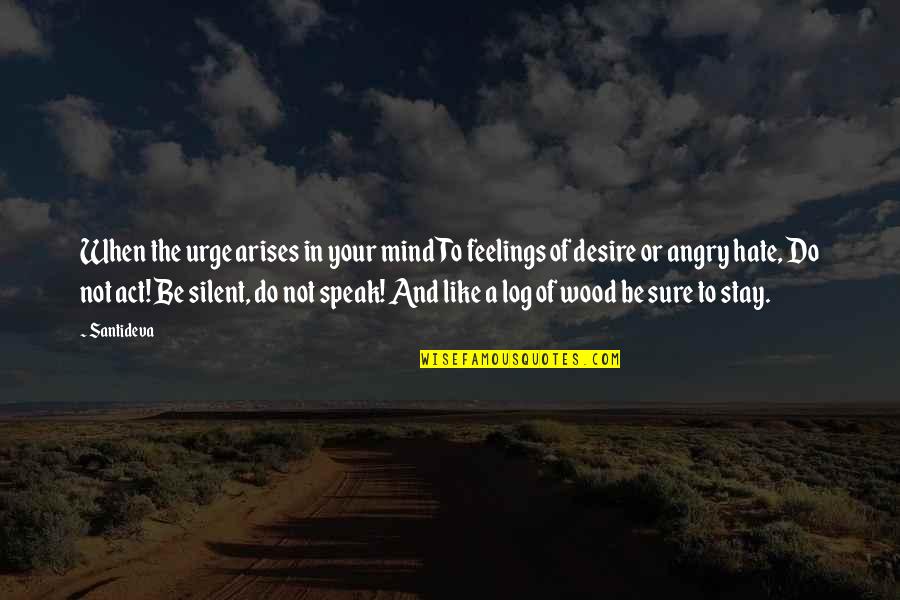 When the urge arises in your mind To feelings of desire or angry hate, Do not act! Be silent, do not speak! And like a log of wood be sure to stay.
—
Santideva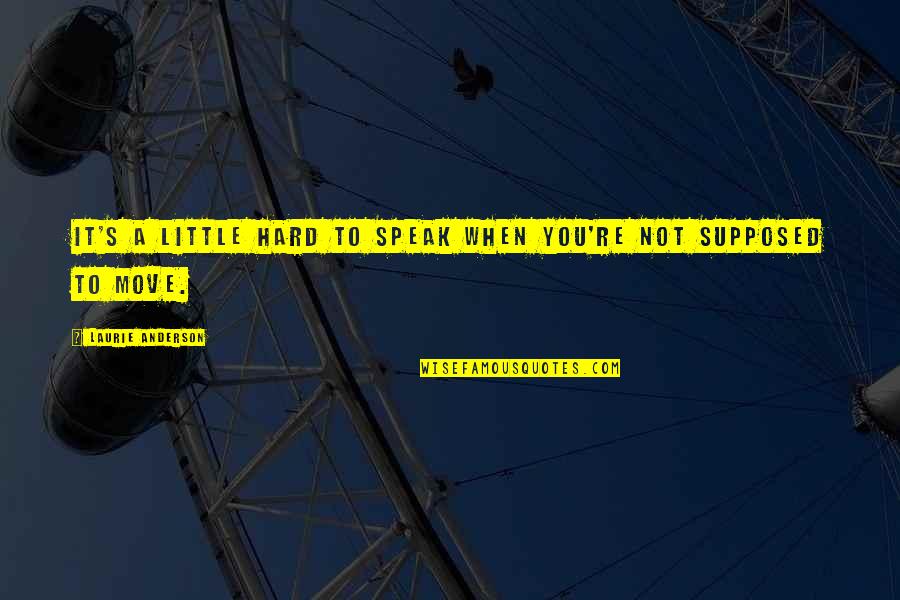 It's a little hard to speak when you're not supposed to move.
—
Laurie Anderson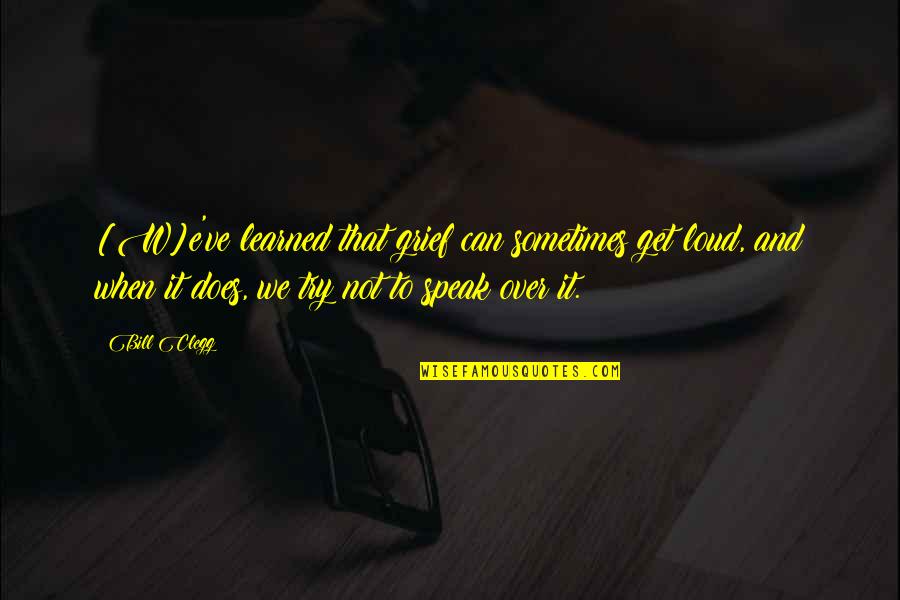 [W]e've learned that grief can sometimes get loud, and when it does, we try not to speak over it.
—
Bill Clegg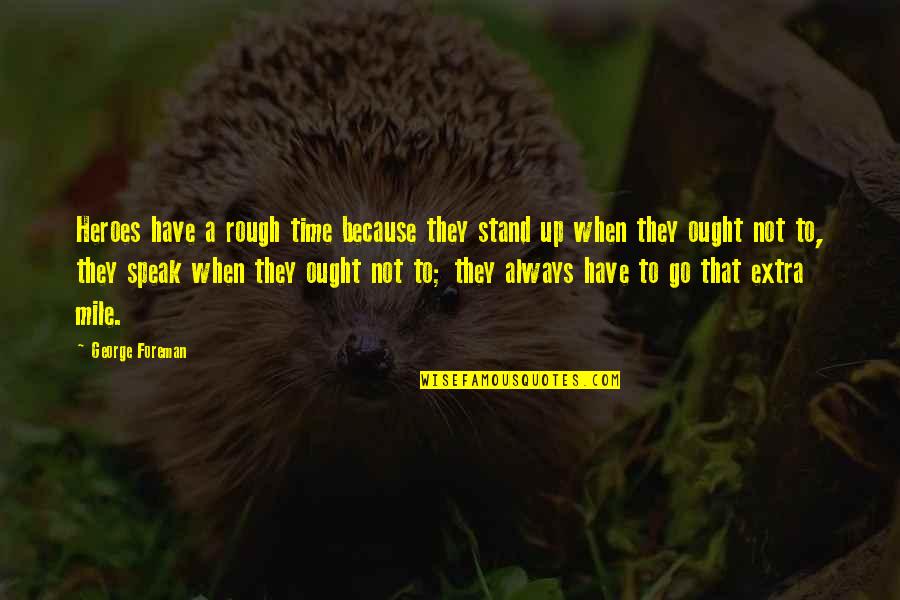 Heroes have a rough time because they stand up when they ought not to, they speak when they ought not to; they always have to go that extra mile.
—
George Foreman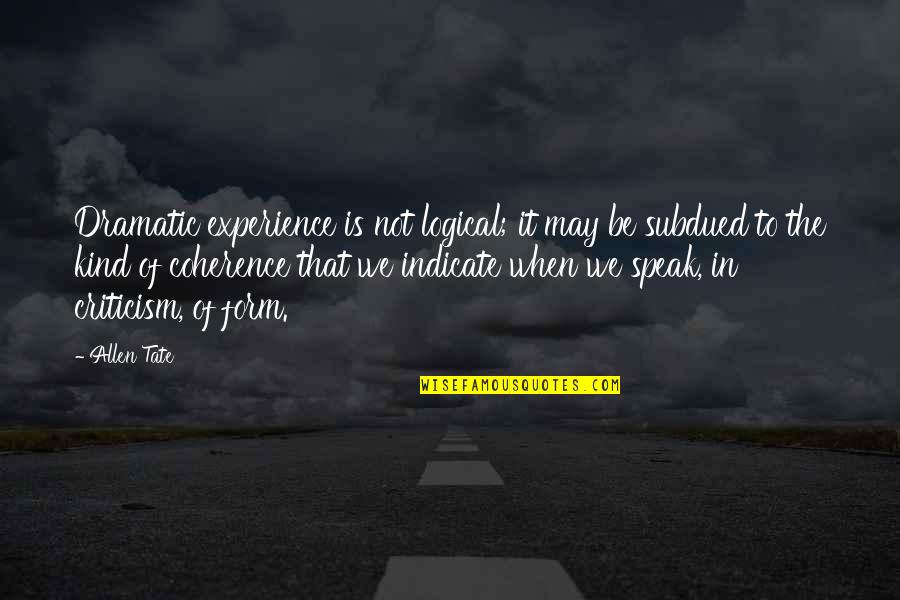 Dramatic experience is not logical; it may be subdued to the kind of coherence that we indicate when we speak, in criticism, of form.
—
Allen Tate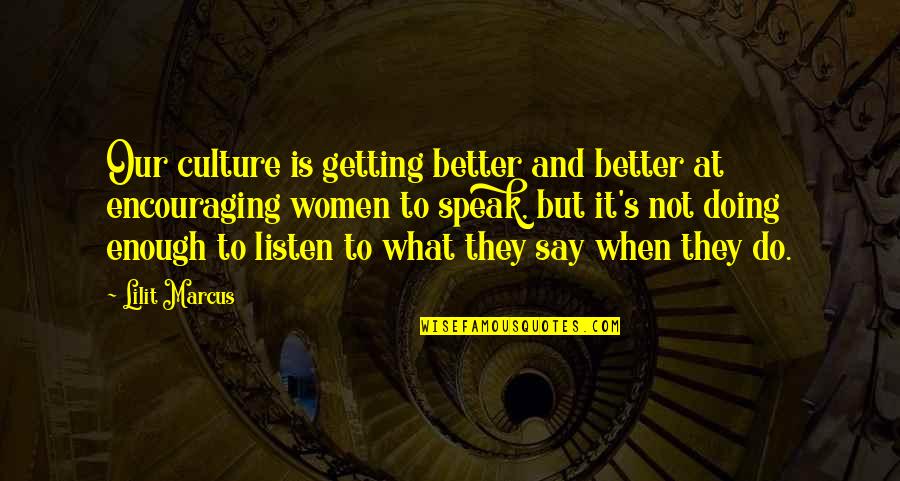 Our culture is getting better and better at encouraging women to speak, but it's not doing enough to listen to what they say when they do. —
Lilit Marcus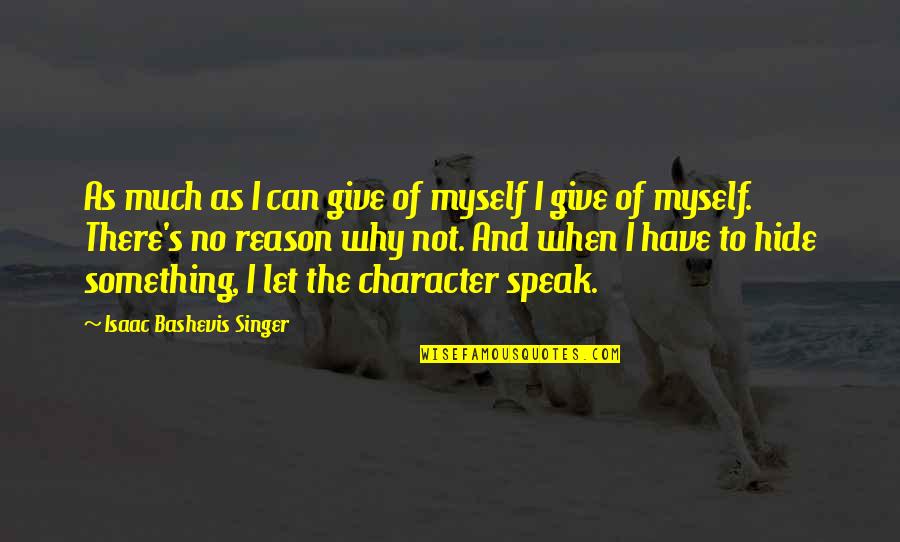 As much as I can give of myself I give of myself. There's no reason why not. And when I have to hide something, I let the character speak. —
Isaac Bashevis Singer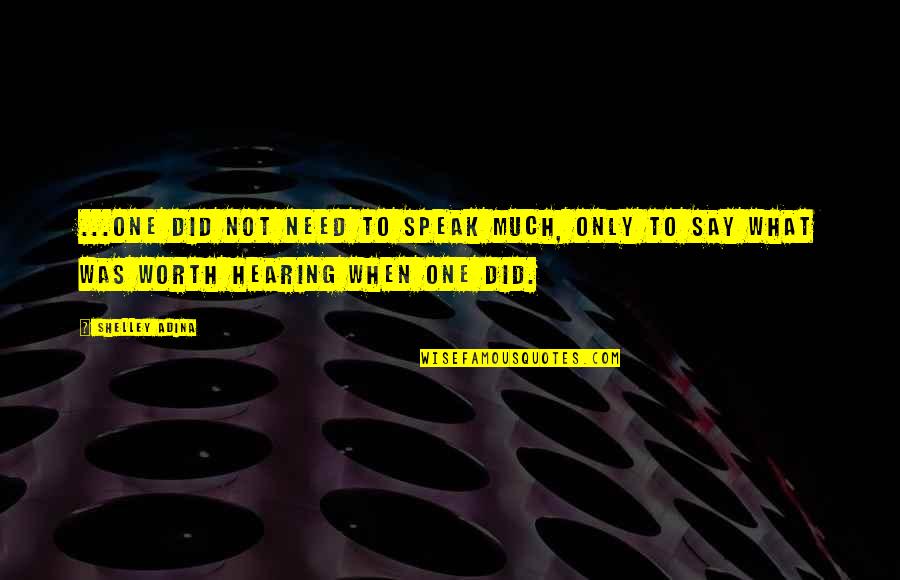 ...one did not need to speak much, only to say what was worth hearing when one did. —
Shelley Adina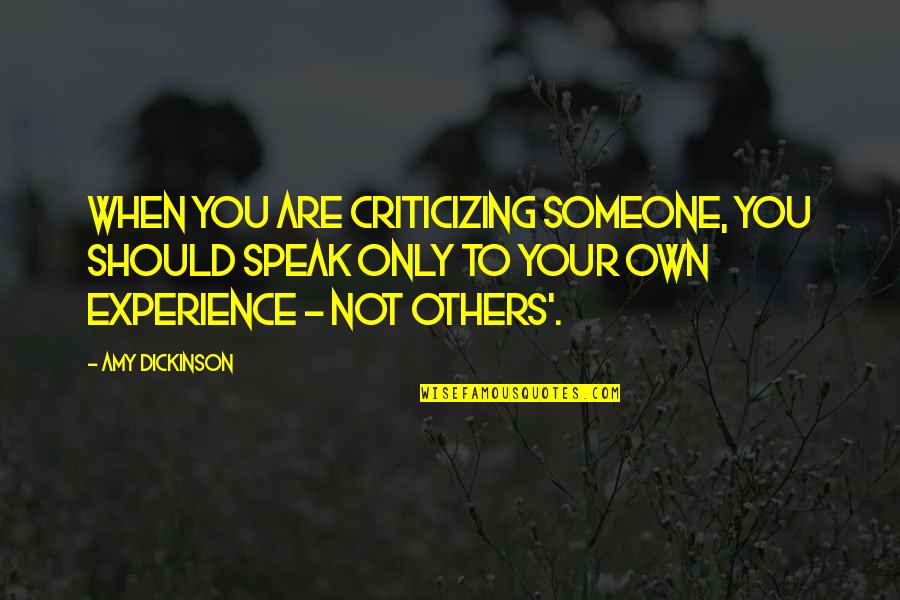 When you are criticizing someone, you should speak only to your own experience - not others'. —
Amy Dickinson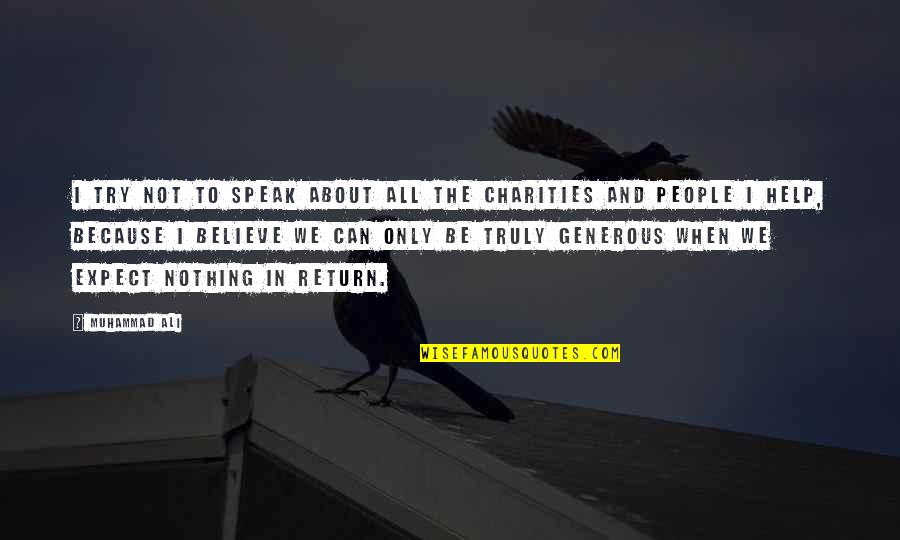 I try not to speak about all the charities and people I help, because I believe we can only be truly generous when we expect nothing in return. —
Muhammad Ali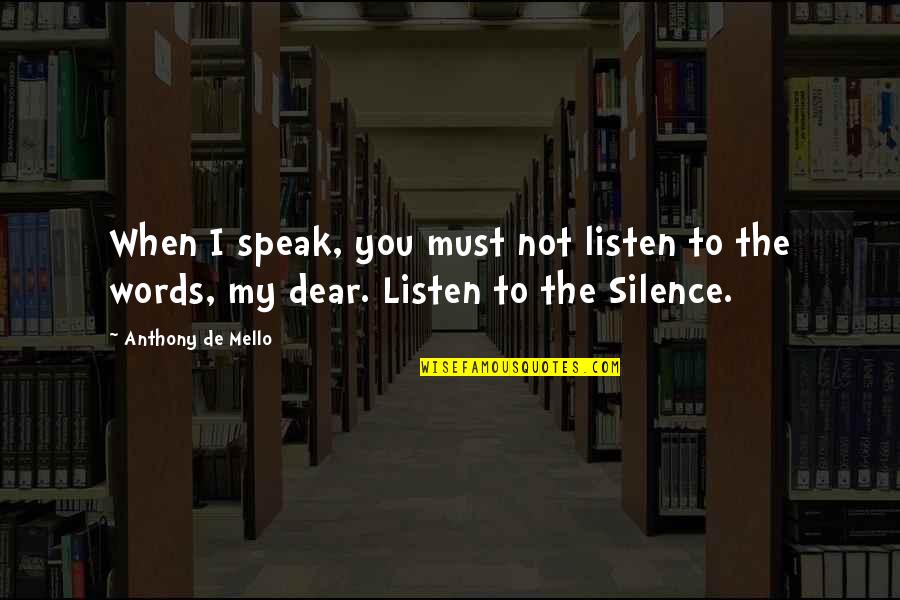 When I speak, you must not listen to the words, my dear. Listen to the Silence. —
Anthony De Mello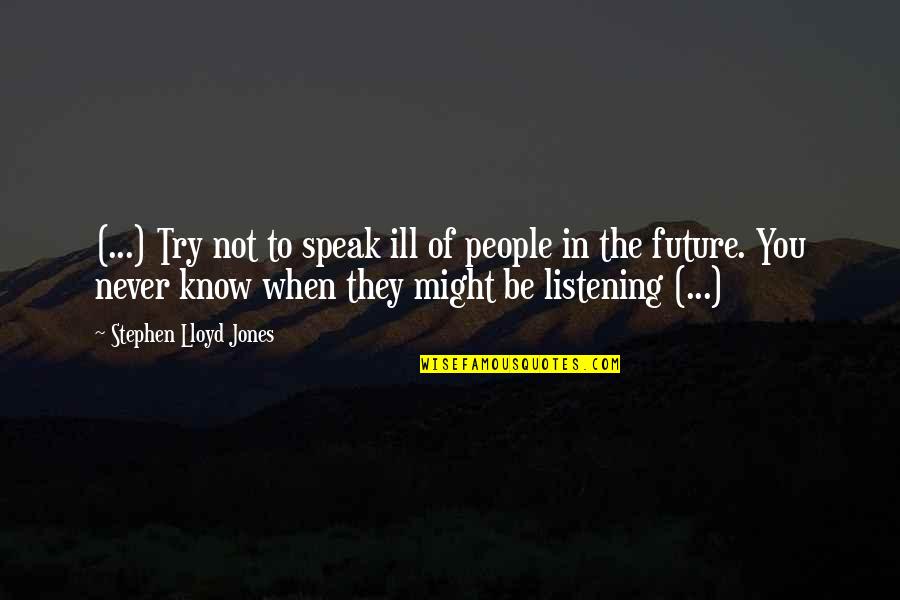 (...) Try not to speak ill of people in the future. You never know when they might be listening (...) —
Stephen Lloyd Jones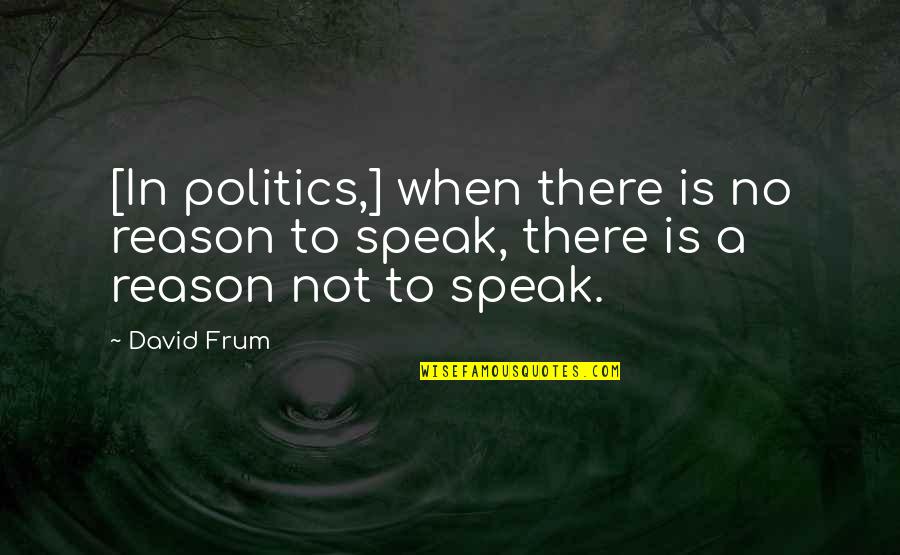 [In politics,] when there is no reason to speak, there is a reason not to speak. —
David Frum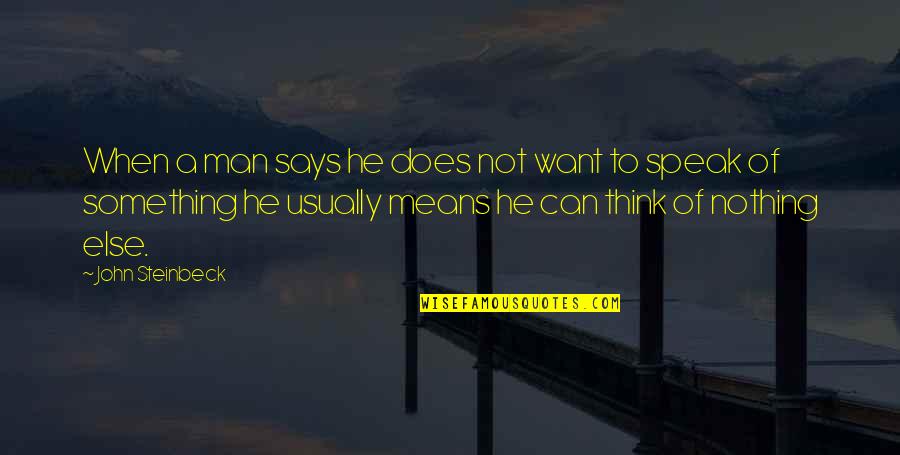 When a man says he does not want to speak of something he usually means he can think of nothing else. —
John Steinbeck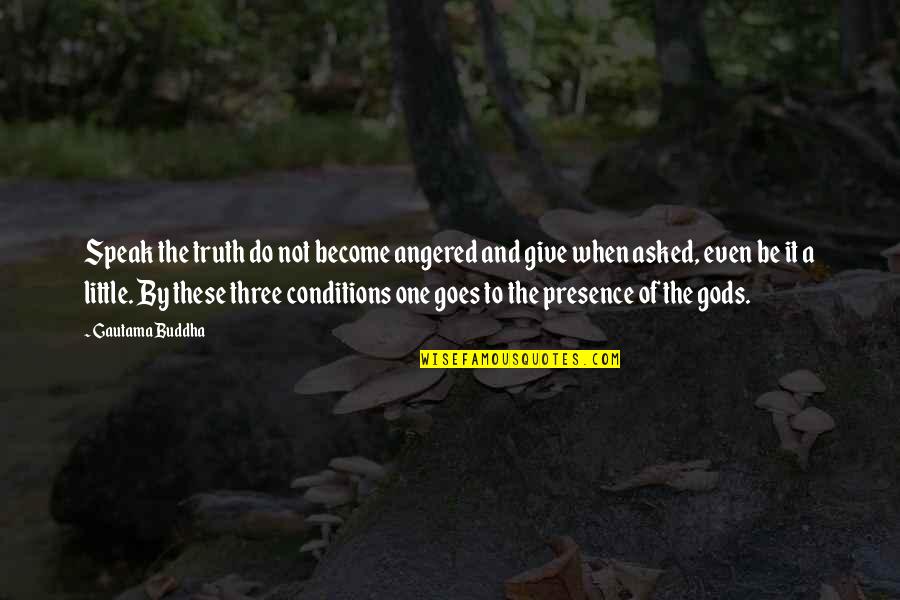 Speak the truth do not become angered and give when asked, even be it a little. By these three conditions one goes to the presence of the gods. —
Gautama Buddha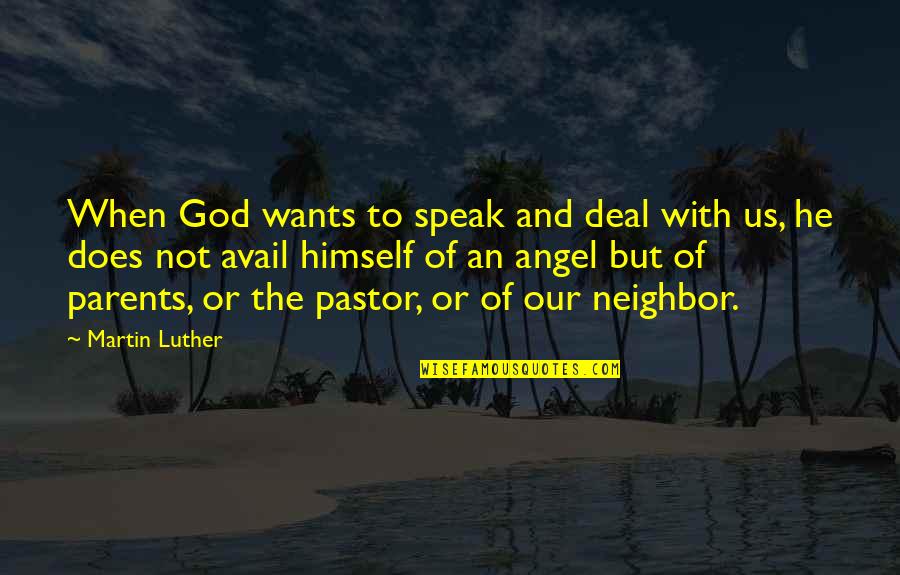 When God wants to speak and deal with us, he does not avail himself of an angel but of parents, or the pastor, or of our neighbor. —
Martin Luther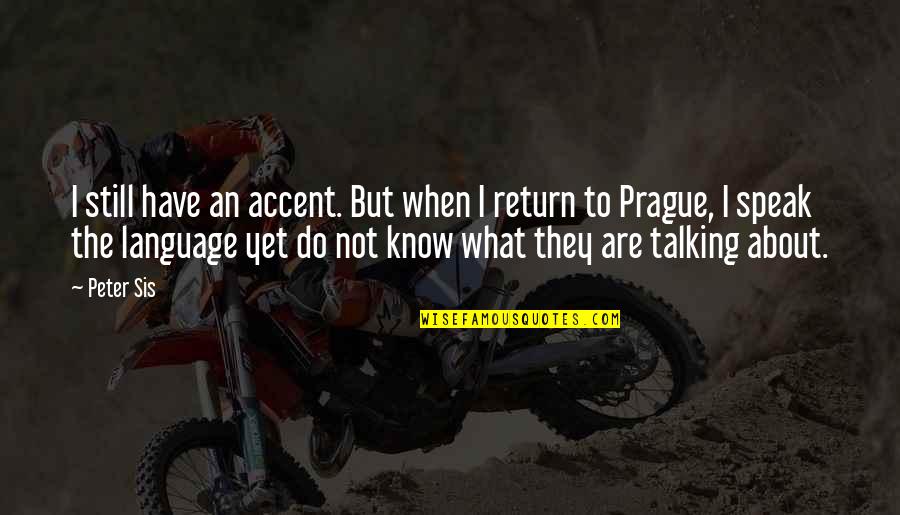 I still have an accent. But when I return to Prague, I speak the language yet do not know what they are talking about. —
Peter Sis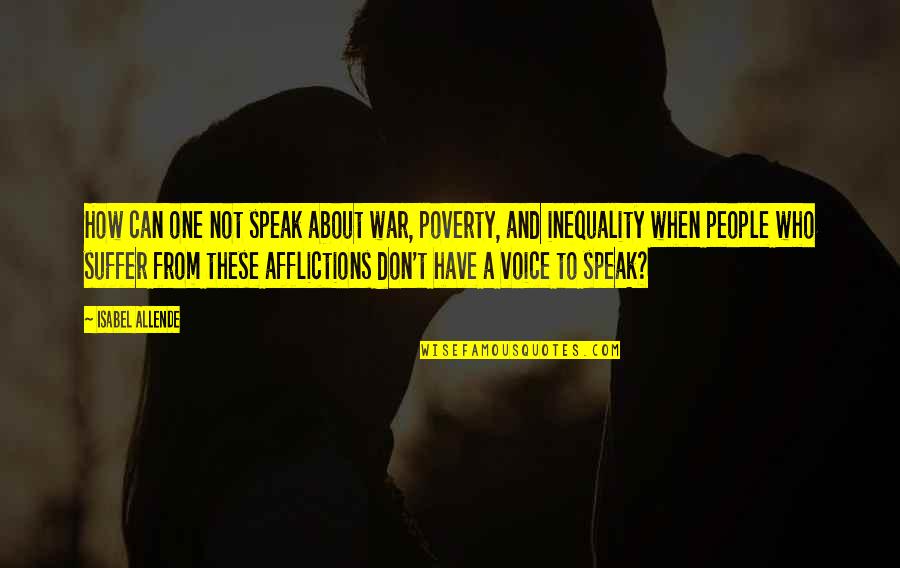 How can one not speak about war, poverty, and inequality when people who suffer from these afflictions don't have a voice to speak? —
Isabel Allende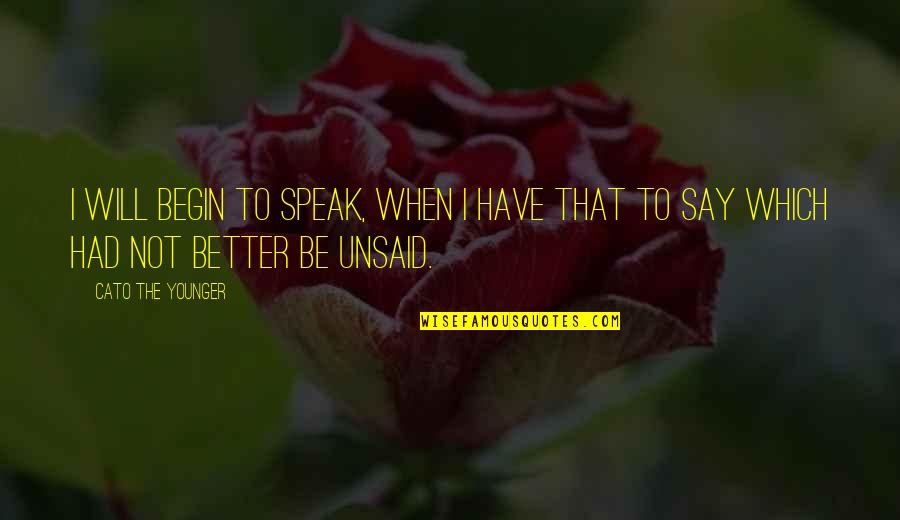 I will begin to speak, when I have that to say which had not better be unsaid. —
Cato The Younger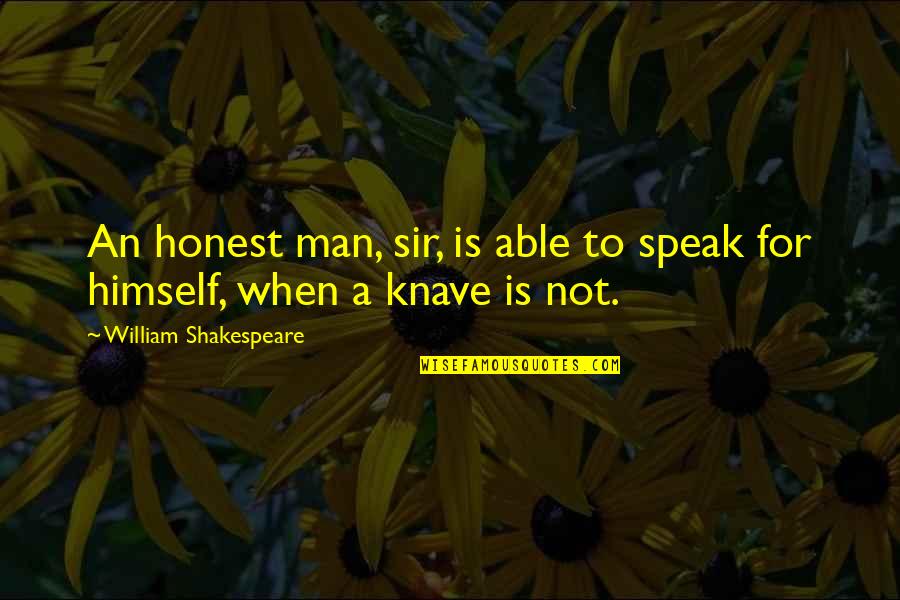 An honest man, sir, is able to speak for himself, when a knave is not. —
William Shakespeare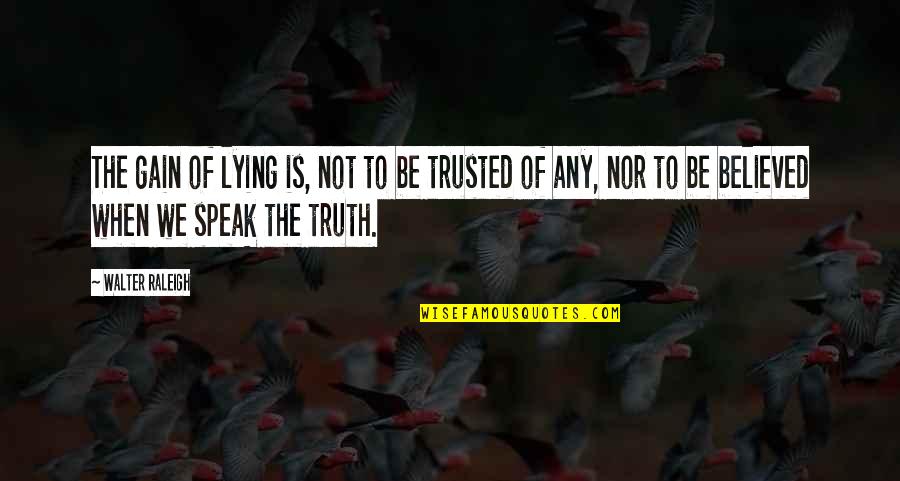 The gain of lying is, not to be trusted of any, nor to be believed when we speak the truth. —
Walter Raleigh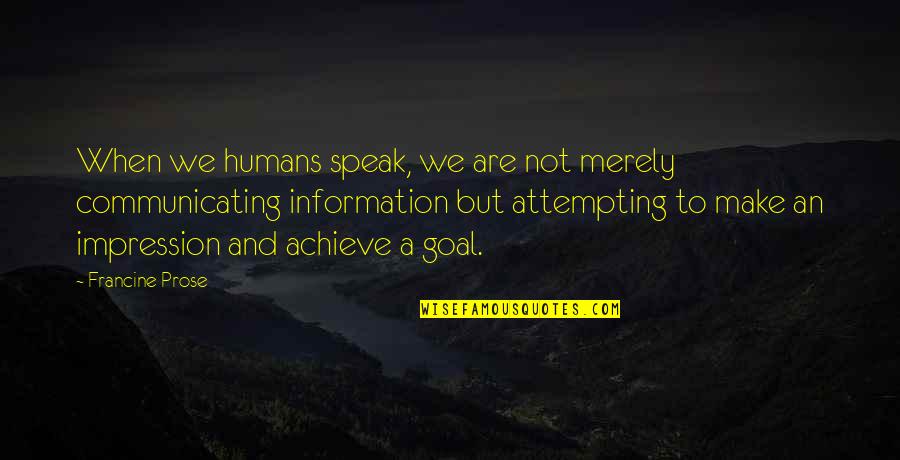 When we humans speak, we are not merely communicating information but attempting to make an impression and achieve a goal. —
Francine Prose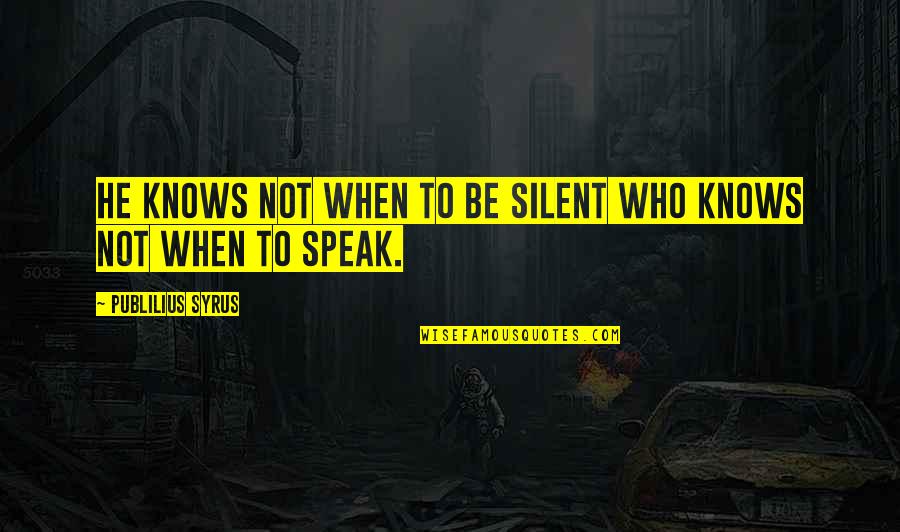 He knows not when to be silent who knows not when to speak. —
Publilius Syrus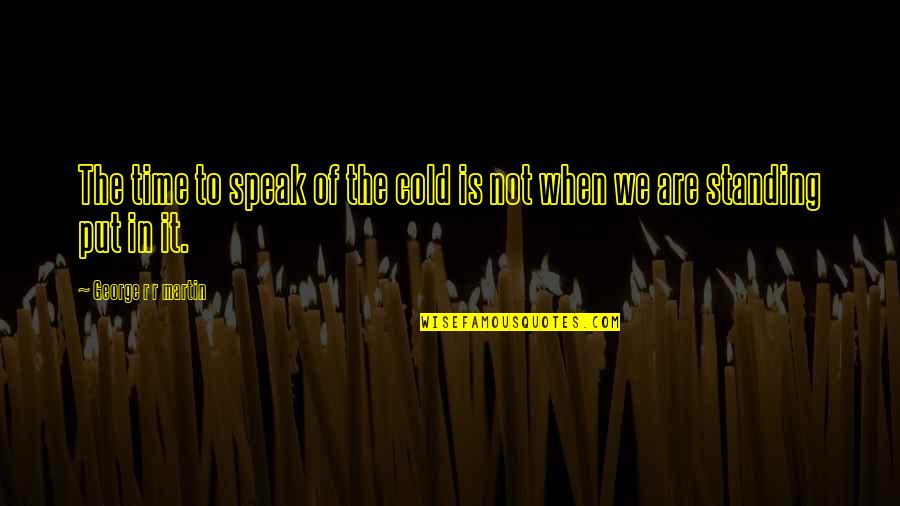 The time to speak of the cold is not when we are standing put in it. —
George R R Martin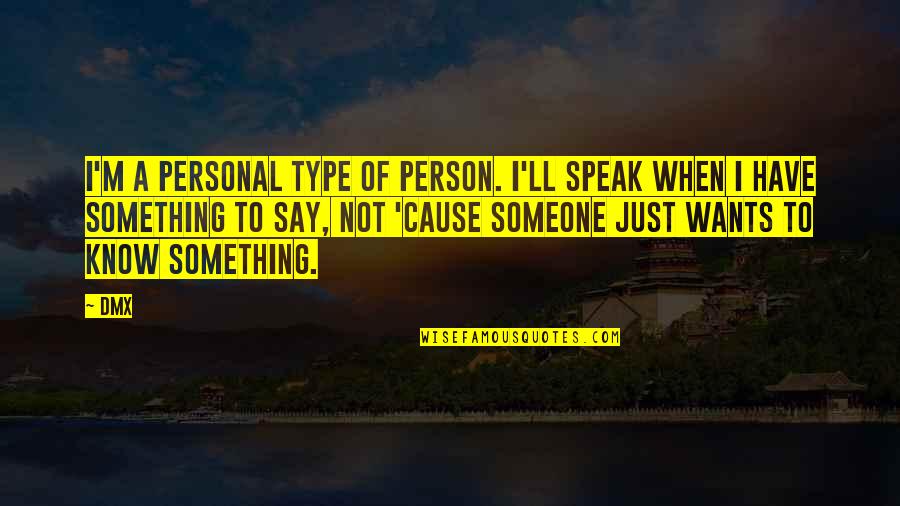 I'm a personal type of person. I'll speak when I have something to say, not 'cause someone just wants to know something. —
DMX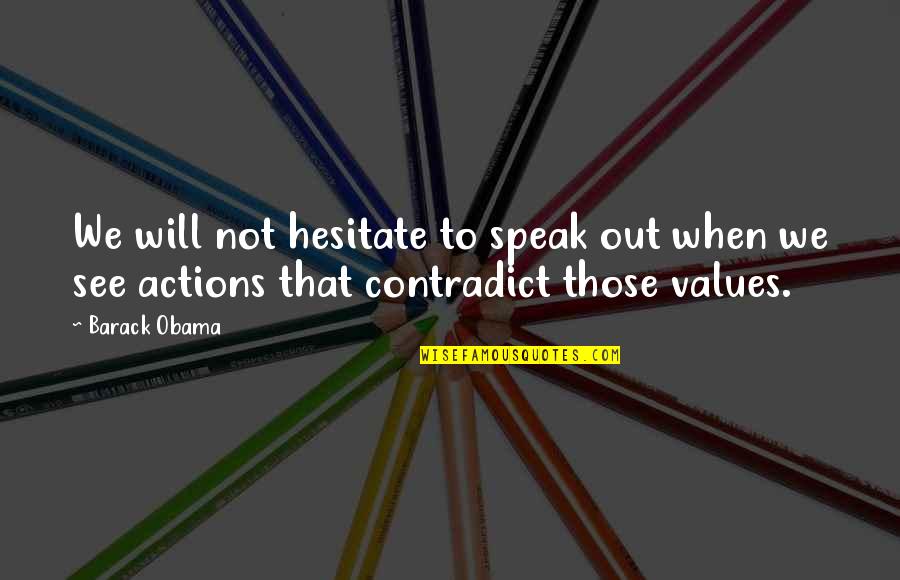 We will not hesitate to speak out when we see actions that contradict those values. —
Barack Obama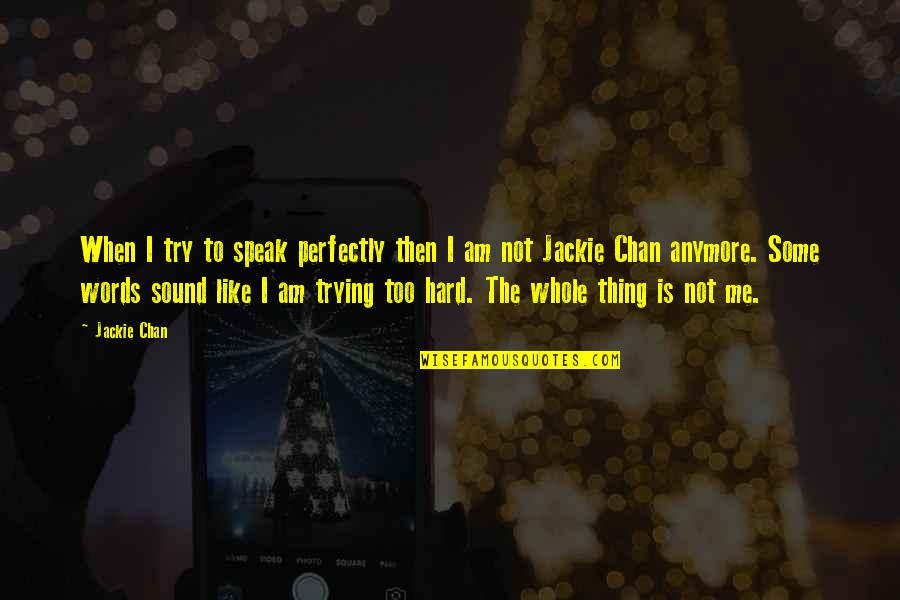 When I try to speak perfectly then I am not Jackie Chan anymore. Some words sound like I am trying too hard. The whole thing is not me. —
Jackie Chan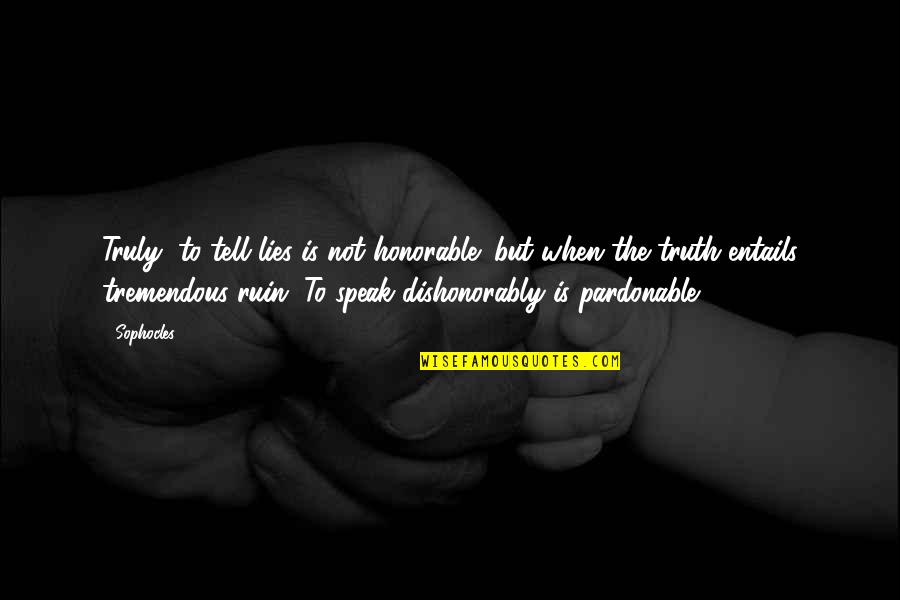 Truly, to tell lies is not honorable;
but when the truth entails tremendous ruin,
To speak dishonorably is pardonable. —
Sophocles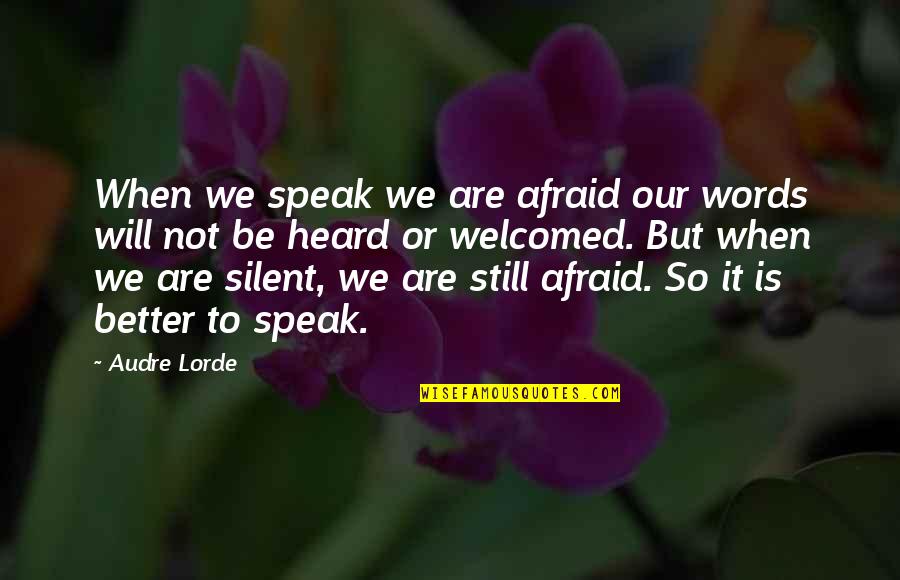 When we speak we are afraid our words will not be heard or welcomed. But when we are silent, we are still afraid. So it is better to speak. —
Audre Lorde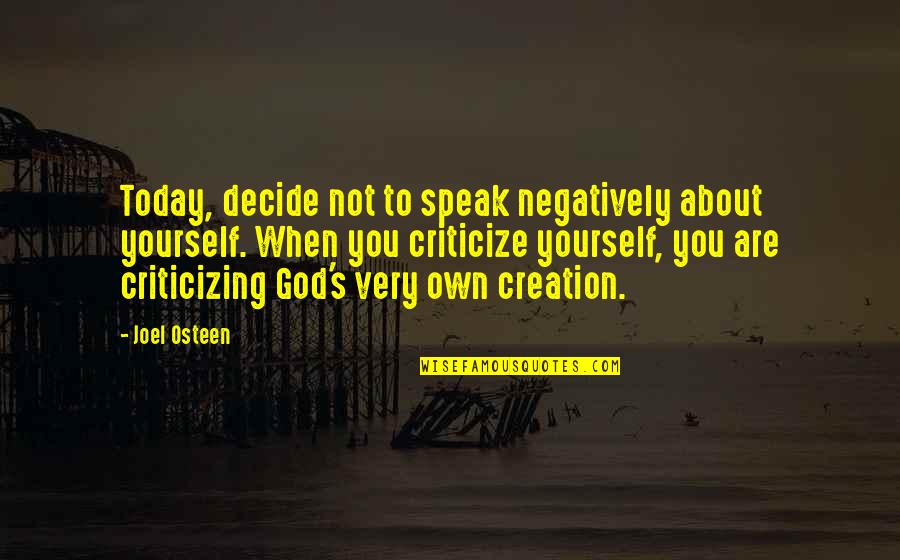 Today, decide not to speak negatively about yourself. When you criticize yourself, you are criticizing God's very own creation. —
Joel Osteen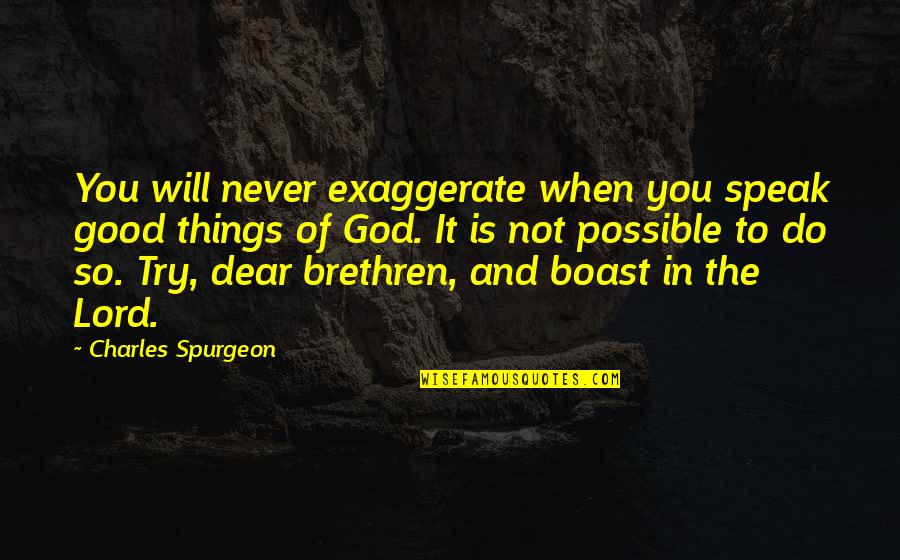 You will never exaggerate when you speak good things of God. It is not possible to do so. Try, dear brethren, and boast in the Lord. —
Charles Spurgeon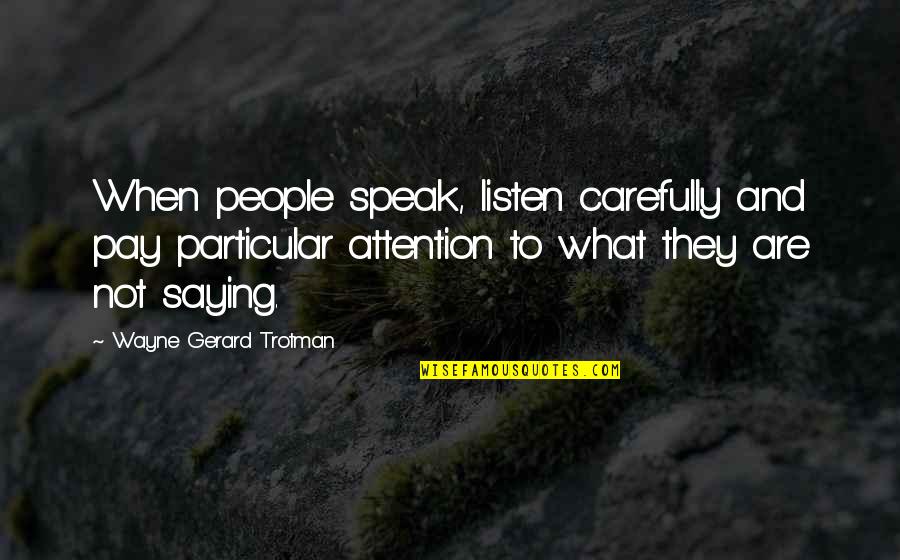 When people speak, listen carefully and pay particular attention to what they are not saying. —
Wayne Gerard Trotman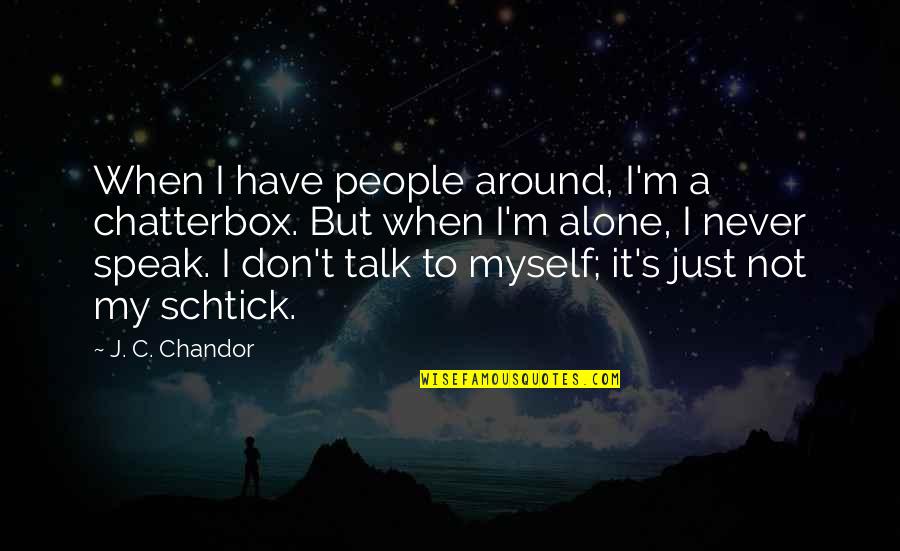 When I have people around, I'm a chatterbox. But when I'm alone, I never speak. I don't talk to myself; it's just not my schtick. —
J. C. Chandor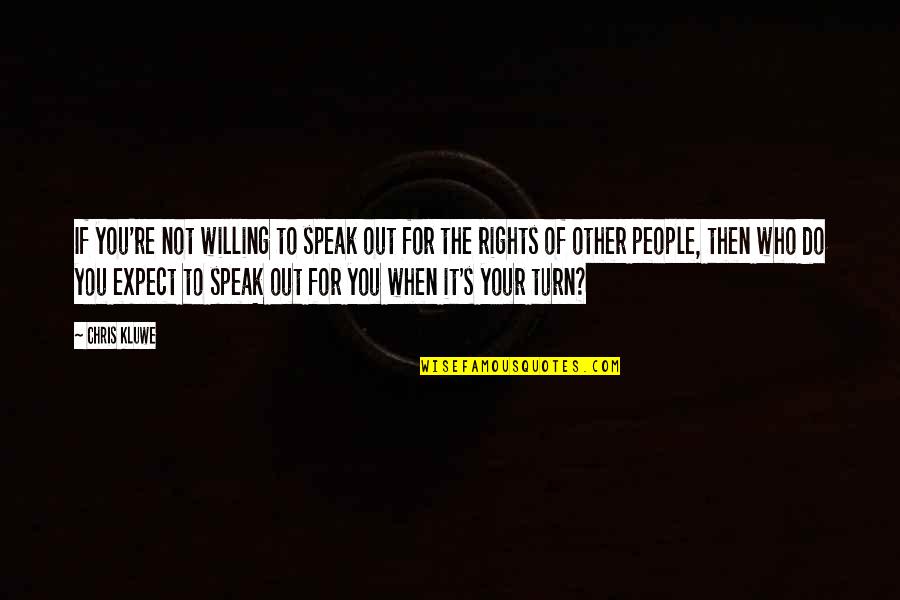 If you're not willing to speak out for the rights of other people, then who do you expect to speak out for you when it's your turn? —
Chris Kluwe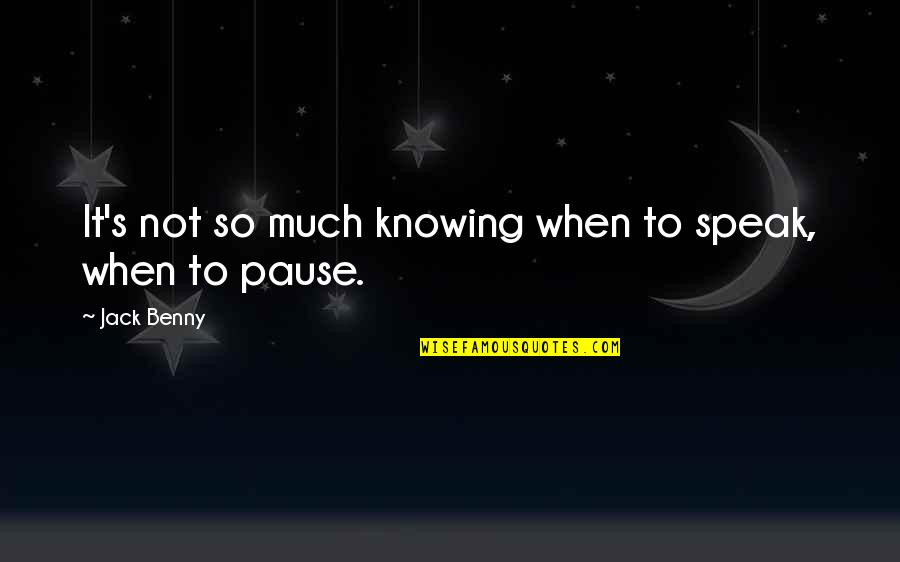 It's not so much knowing when to speak, when to pause. —
Jack Benny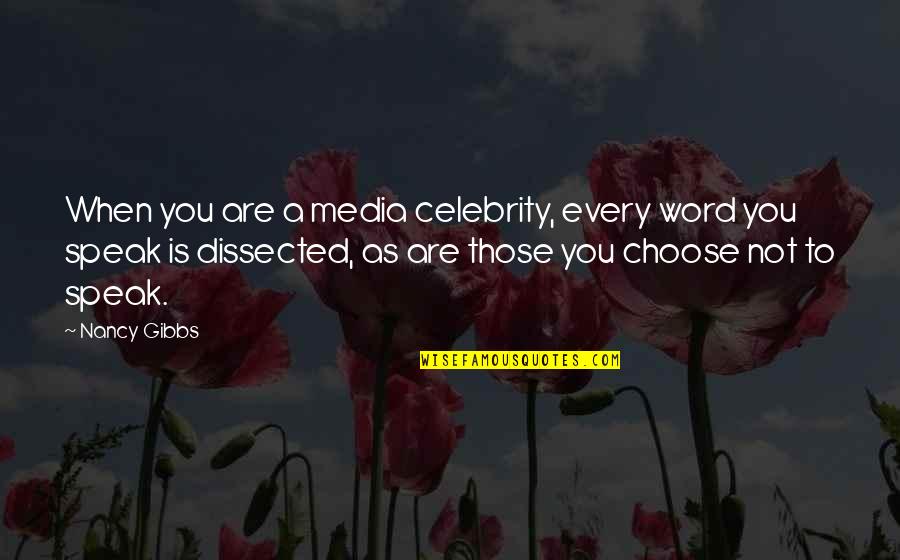 When you are a media celebrity, every word you speak is dissected, as are those you choose not to speak. —
Nancy Gibbs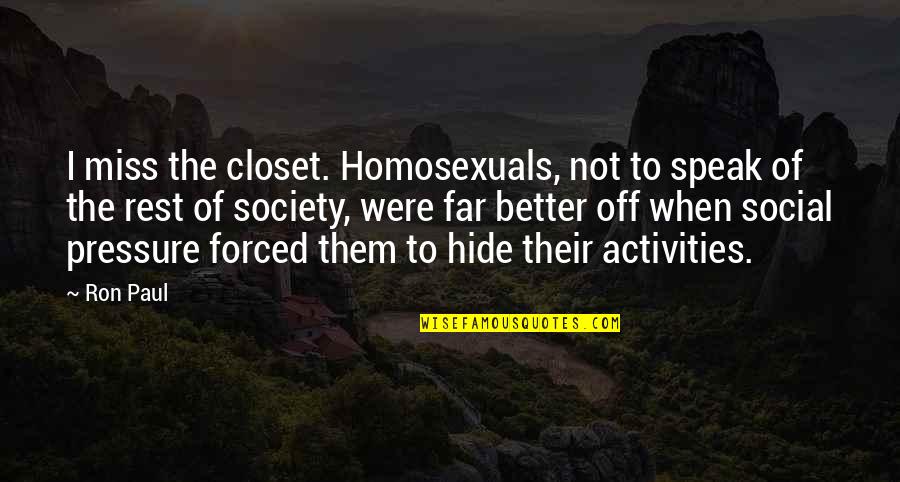 I miss the closet. Homosexuals, not to speak of the rest of society, were far better off when social pressure forced them to hide their activities. —
Ron Paul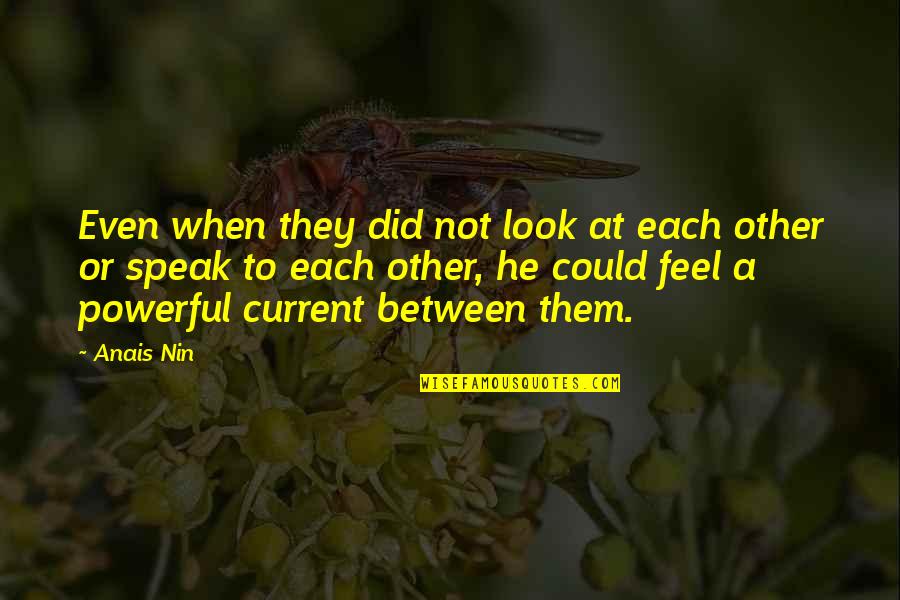 Even when they did not look at each other or speak to each other, he could feel a powerful current between them. —
Anais Nin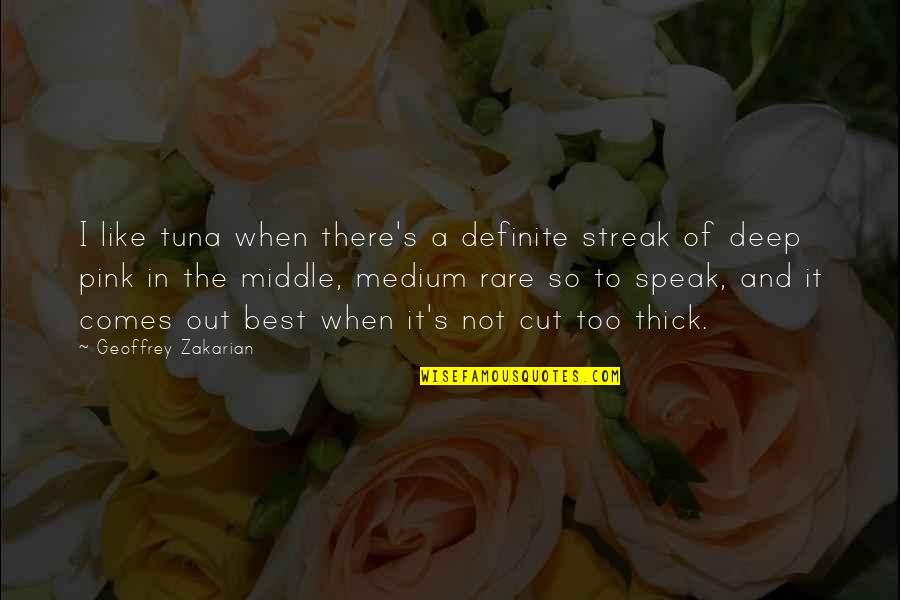 I like tuna when there's a definite streak of deep pink in the middle, medium rare so to speak, and it comes out best when it's not cut too thick. —
Geoffrey Zakarian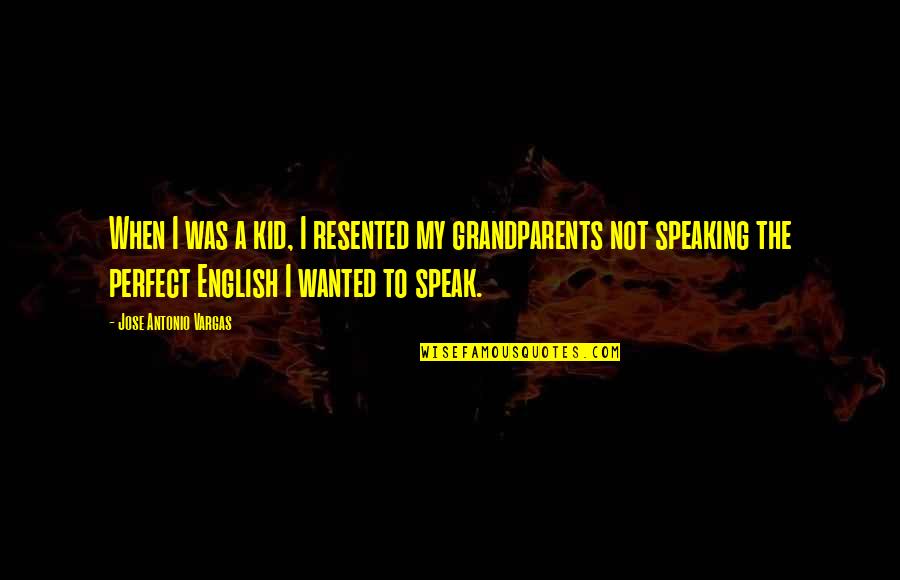 When I was a kid, I resented my grandparents not speaking the perfect English I wanted to speak. —
Jose Antonio Vargas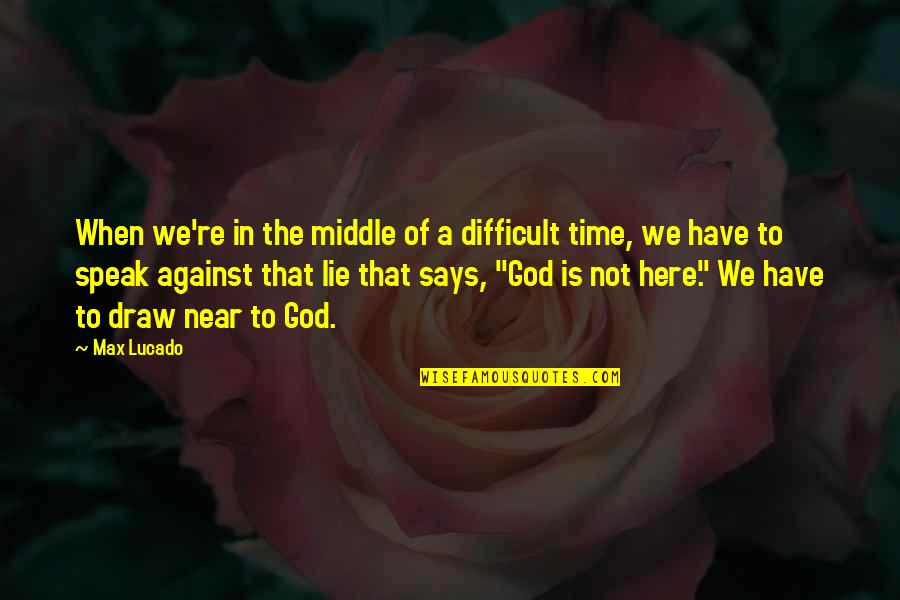 When we're in the middle of a difficult time, we have to speak against that lie that says, "God is not here." We have to draw near to God. —
Max Lucado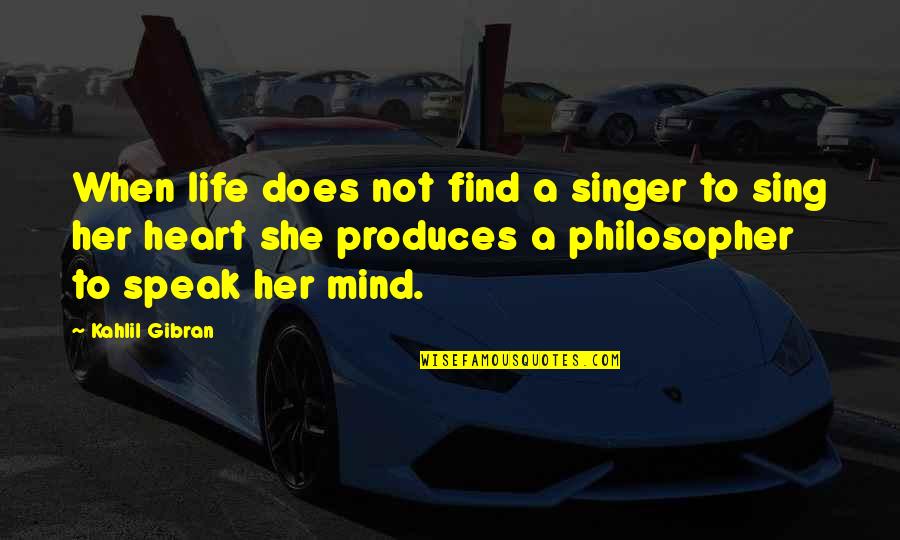 When life does not find a singer to sing her heart she produces a philosopher to speak her mind. —
Kahlil Gibran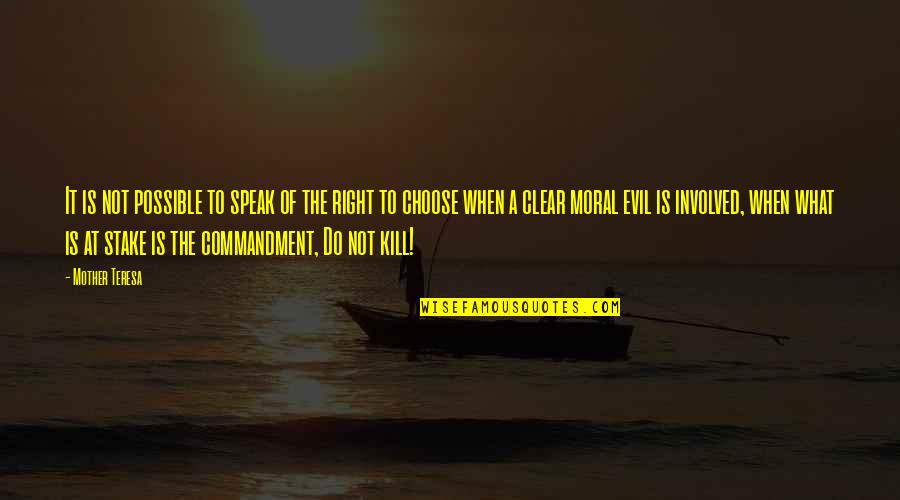 It is not possible to speak of the right to choose when a clear moral evil is involved, when what is at stake is the commandment, Do not kill! —
Mother Teresa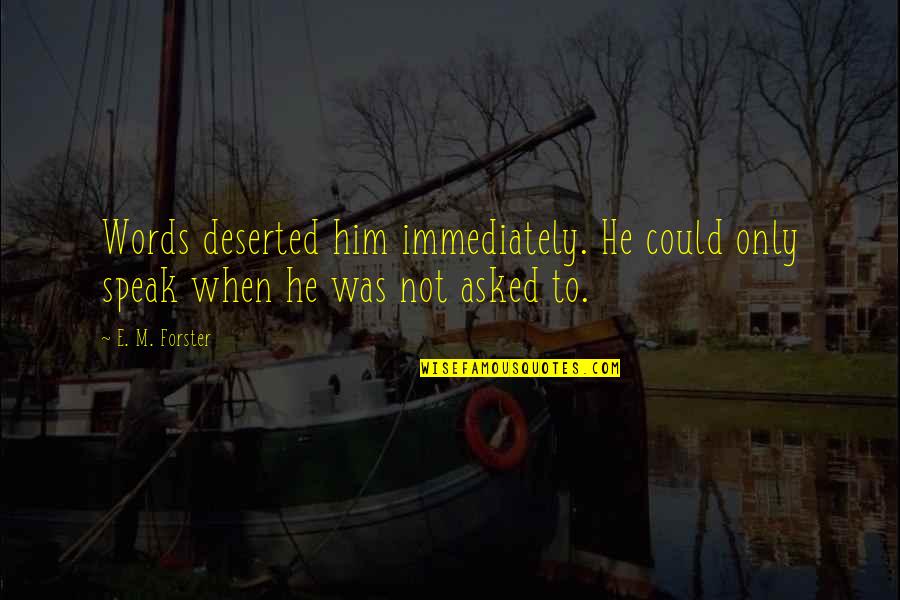 Words deserted him immediately. He could only speak when he was not asked to. —
E. M. Forster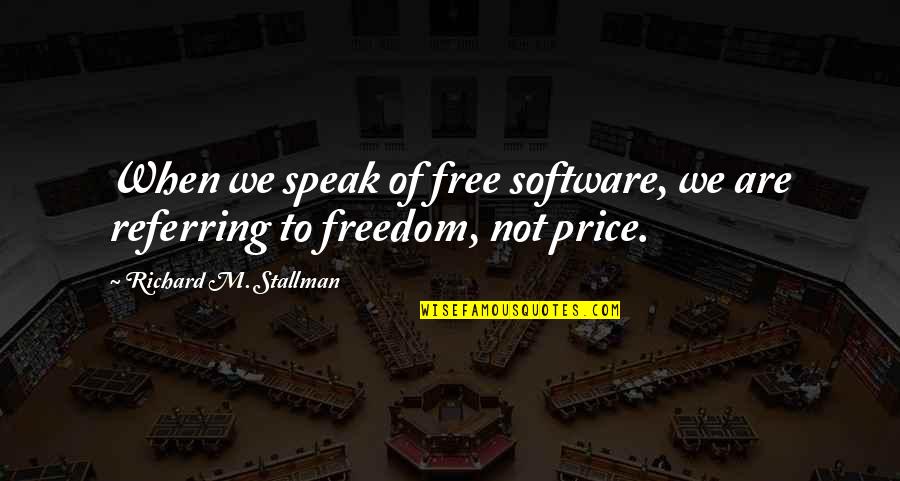 When we speak of free software, we are referring to freedom, not price. —
Richard M. Stallman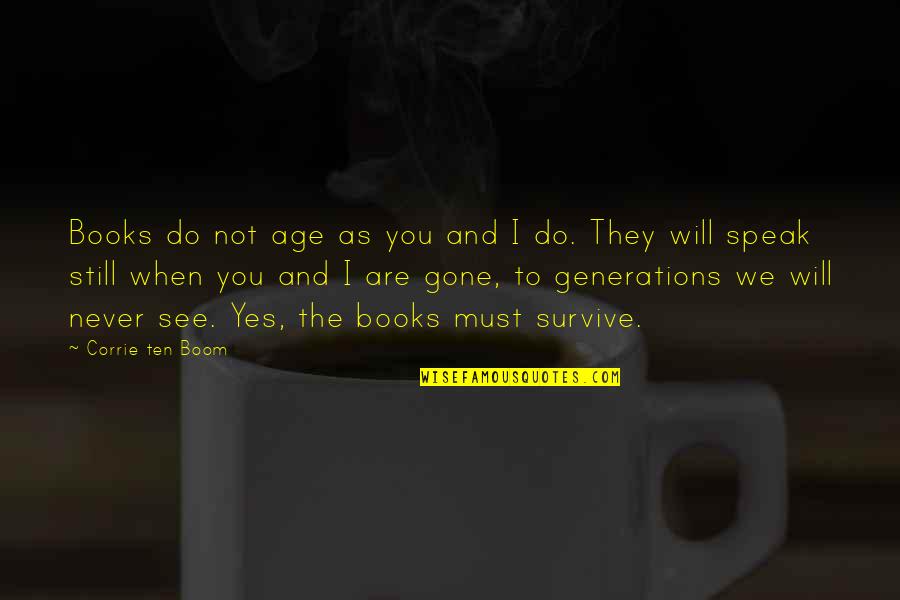 Books do not age as you and I do. They will speak still when you and I are gone, to generations we will never see. Yes, the books must survive. —
Corrie Ten Boom