Whatever Happens To Us Quotes
Collection of top 40 famous quotes about Whatever Happens To Us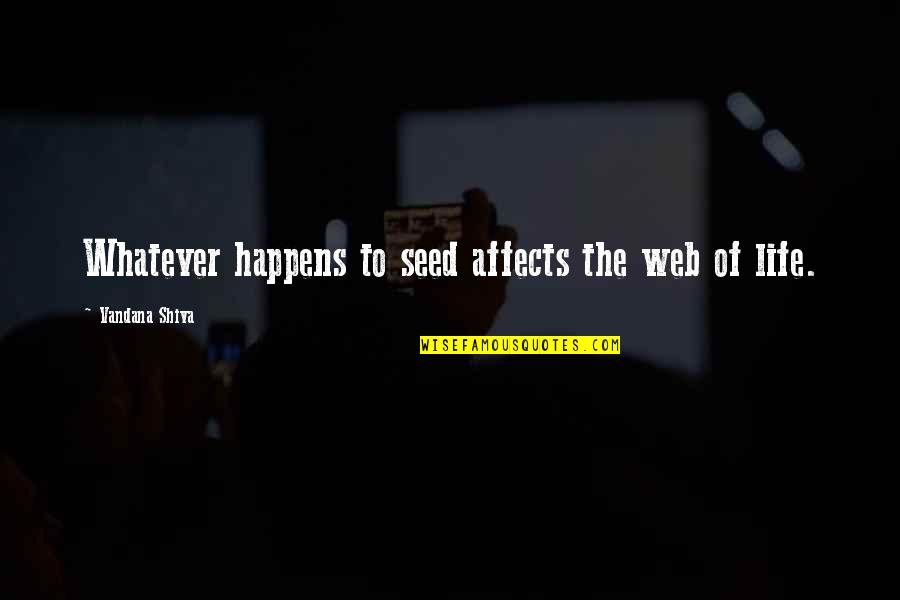 Whatever happens to seed affects the web of life.
—
Vandana Shiva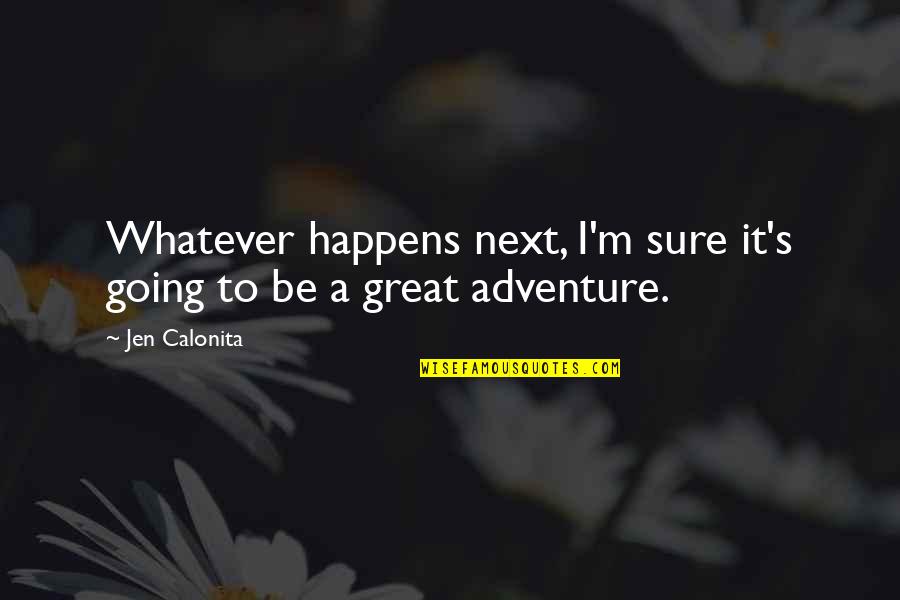 Whatever happens next, I'm sure it's going to be a great adventure.
—
Jen Calonita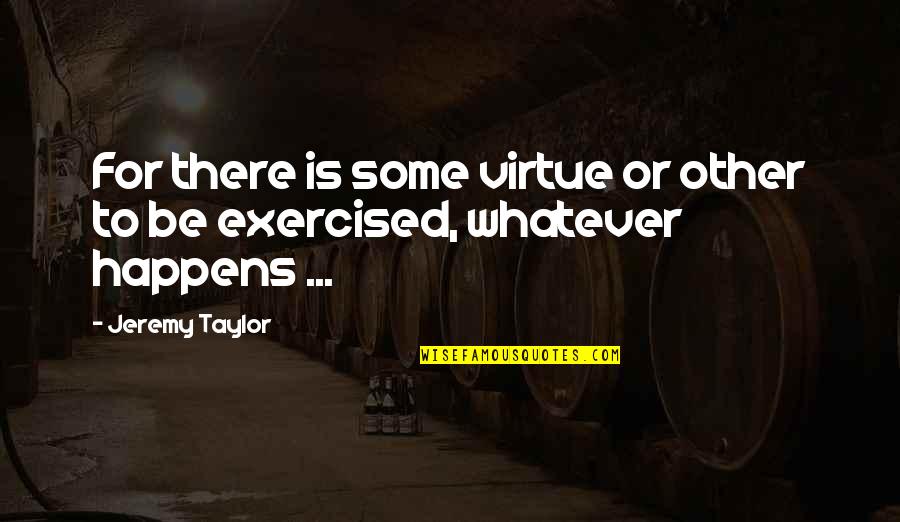 For there is some virtue or other to be exercised, whatever happens ...
—
Jeremy Taylor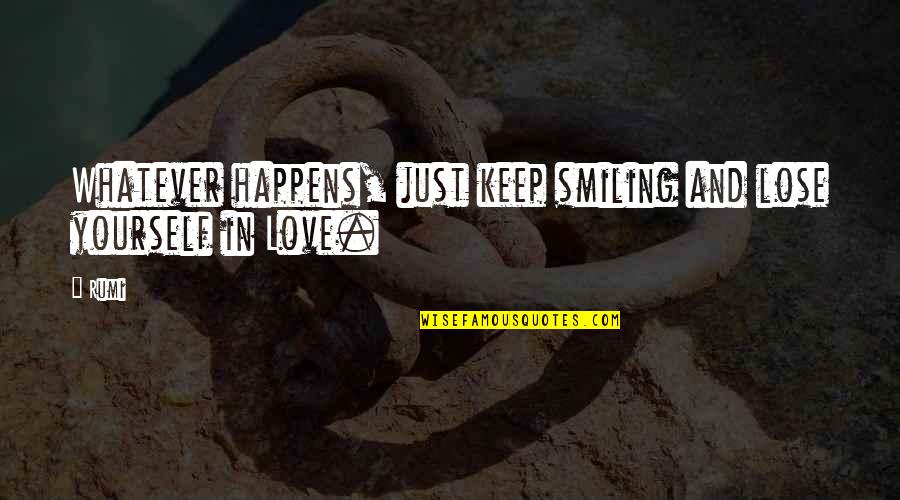 Whatever happens, just keep smiling and lose yourself in Love.
—
Rumi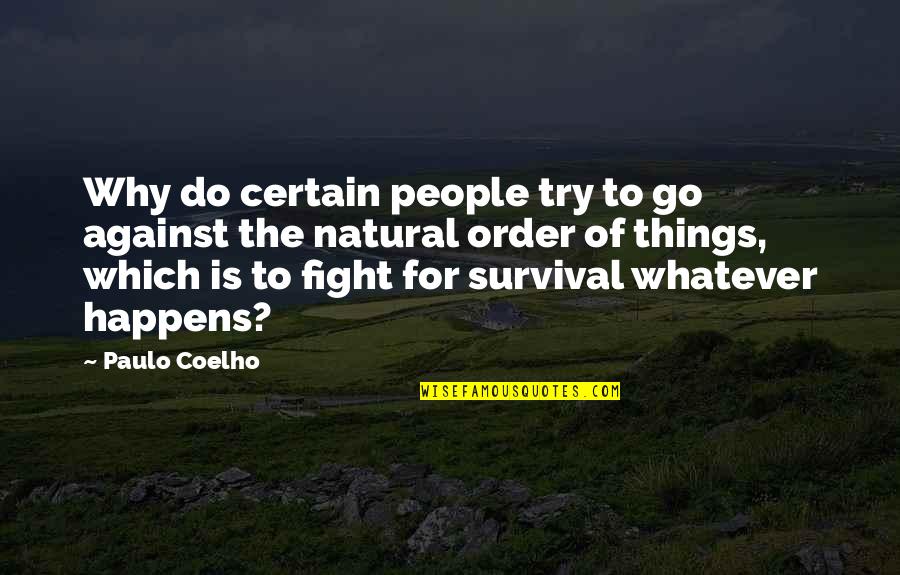 Why do certain people try to go against the natural order of things, which is to fight for survival whatever happens?
—
Paulo Coelho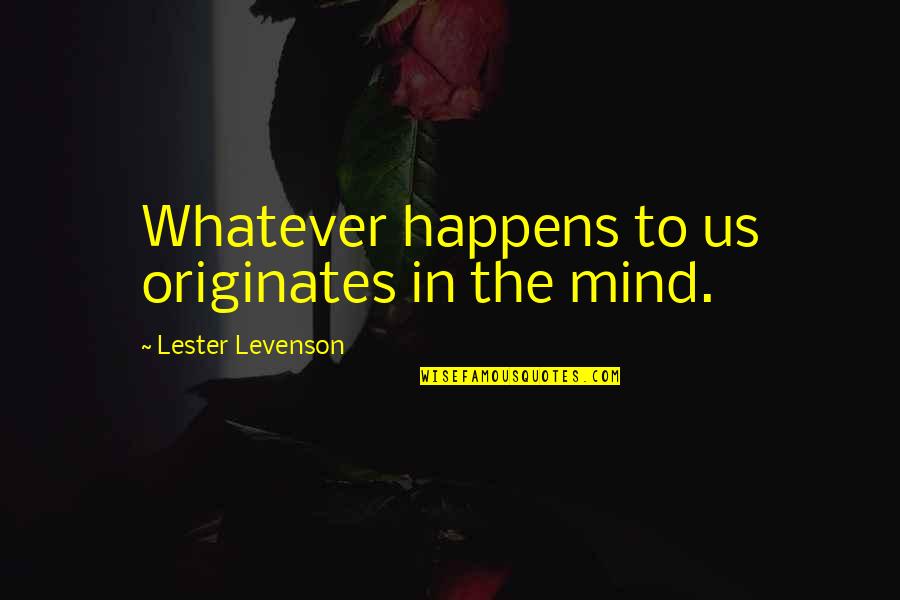 Whatever happens to us
originates in the mind. —
Lester Levenson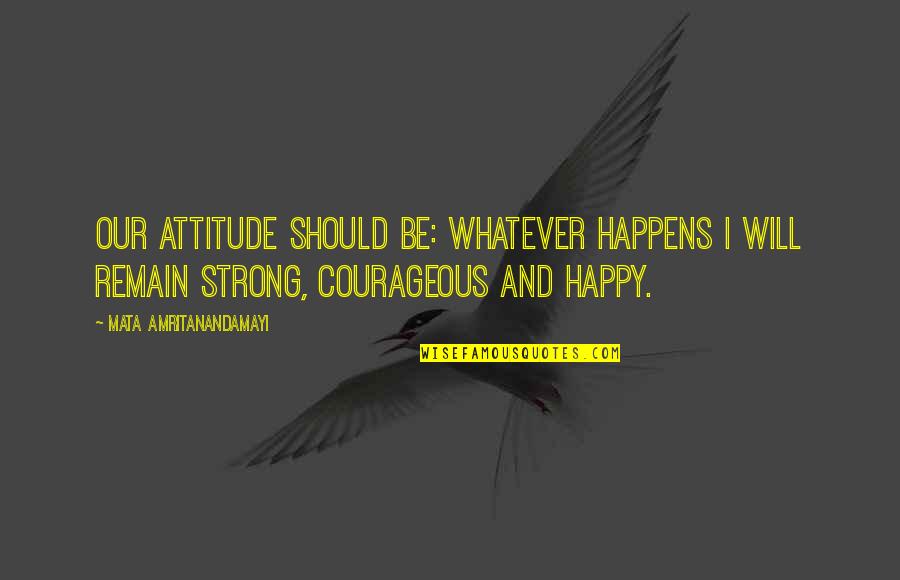 Our attitude should be: Whatever happens I will remain strong, courageous and happy. —
Mata Amritanandamayi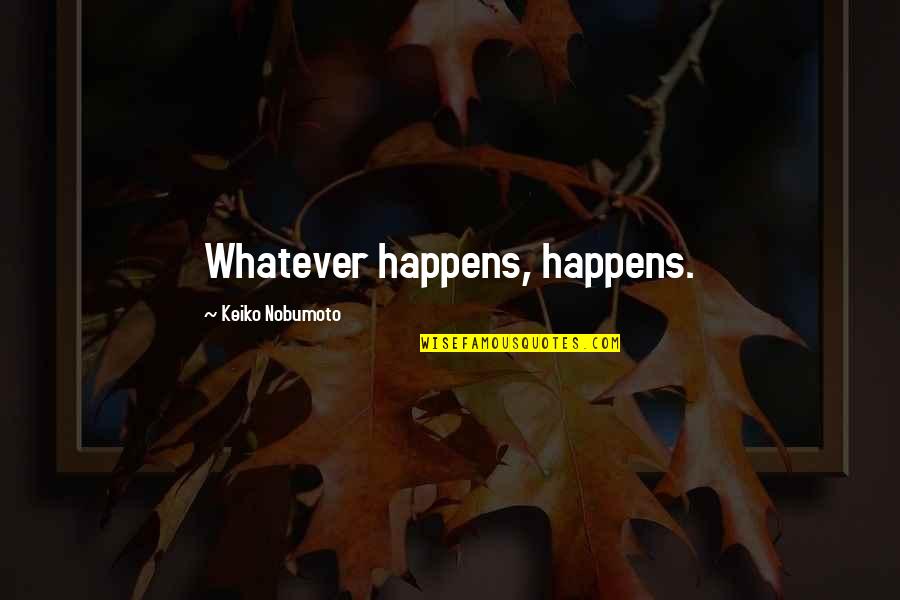 Whatever happens, happens. —
Keiko Nobumoto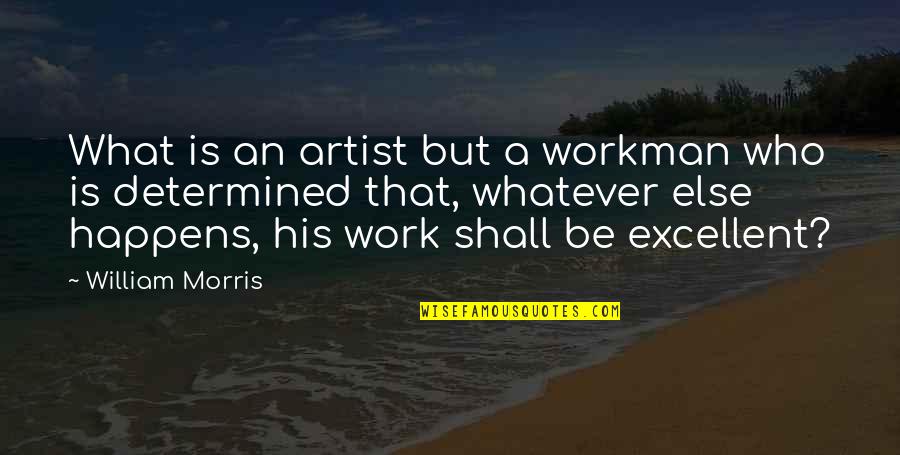 What is an artist but a workman who is determined that, whatever else happens, his work shall be excellent? —
William Morris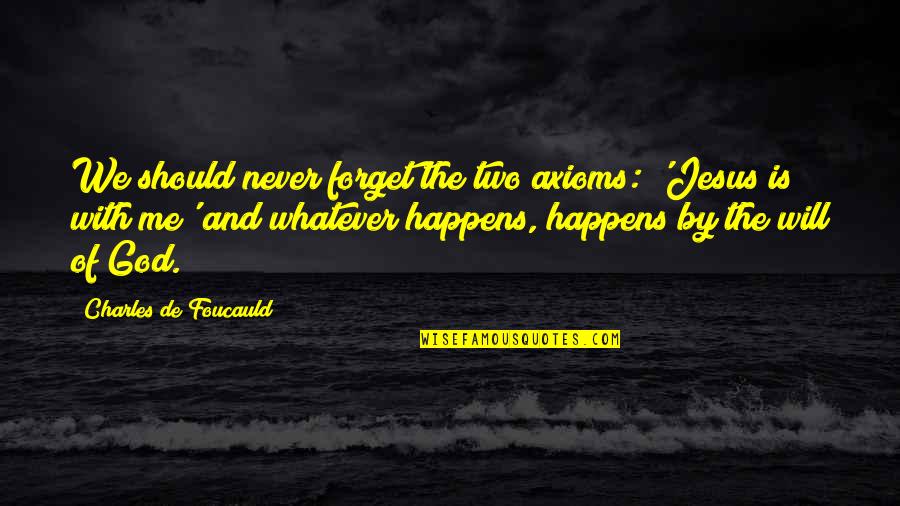 We should never forget the two axioms: 'Jesus is with me' and whatever happens, happens by the will of God. —
Charles De Foucauld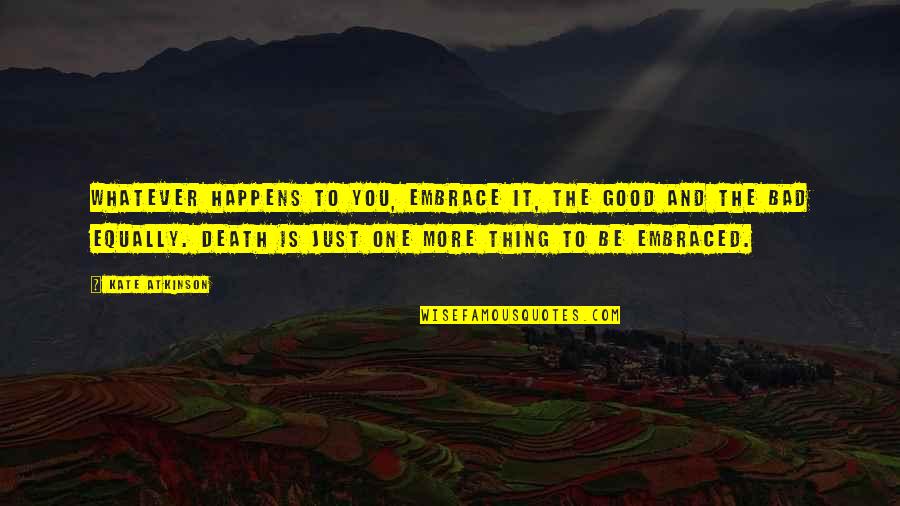 Whatever happens to you, embrace it, the good and the bad equally. Death is just one more thing to be embraced. —
Kate Atkinson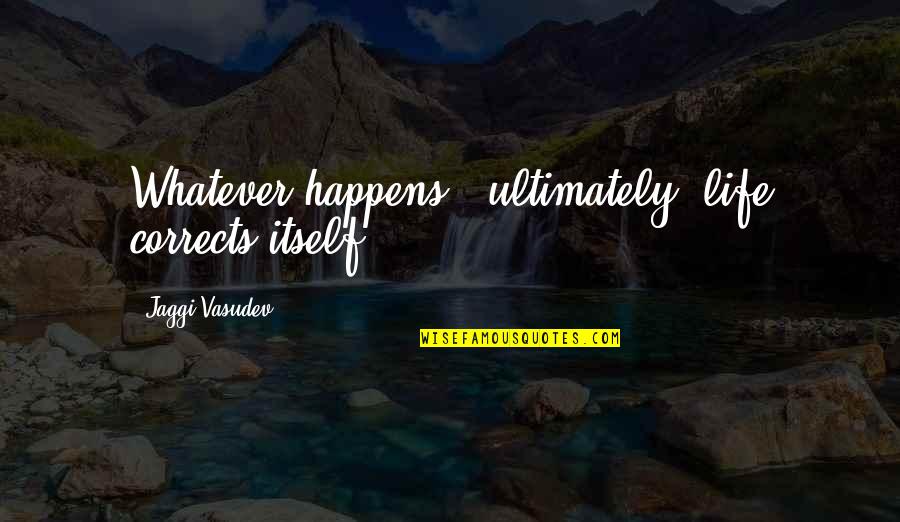 Whatever happens - ultimately, life corrects itself. —
Jaggi Vasudev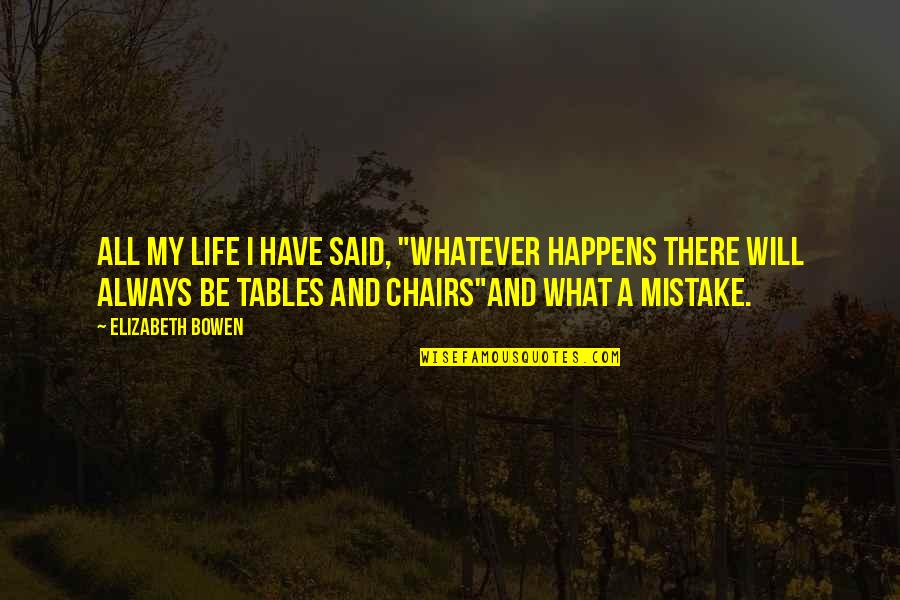 All my life I have said, "Whatever happens there will always be tables and chairs"
and what a mistake. —
Elizabeth Bowen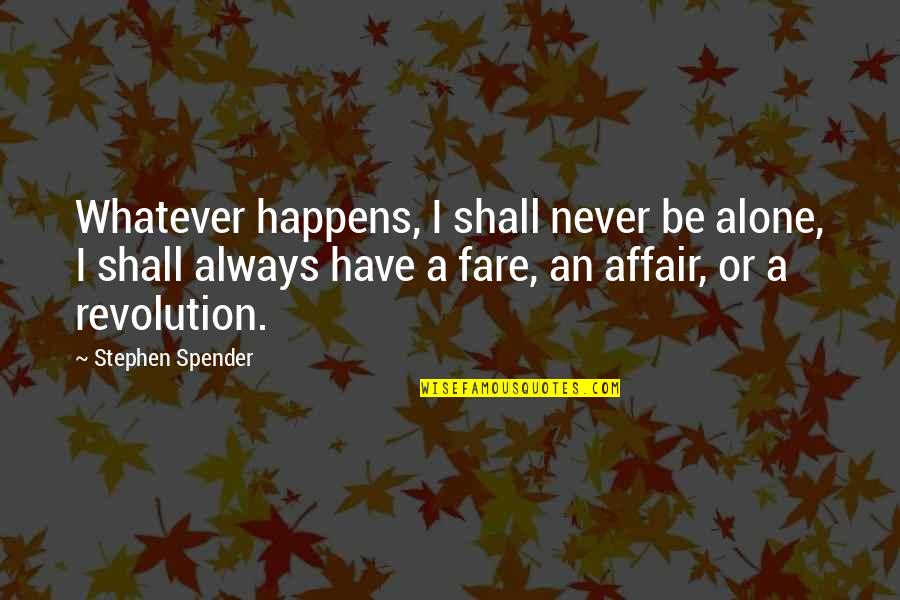 Whatever happens, I shall never be alone, I shall always have a fare, an affair, or a revolution. —
Stephen Spender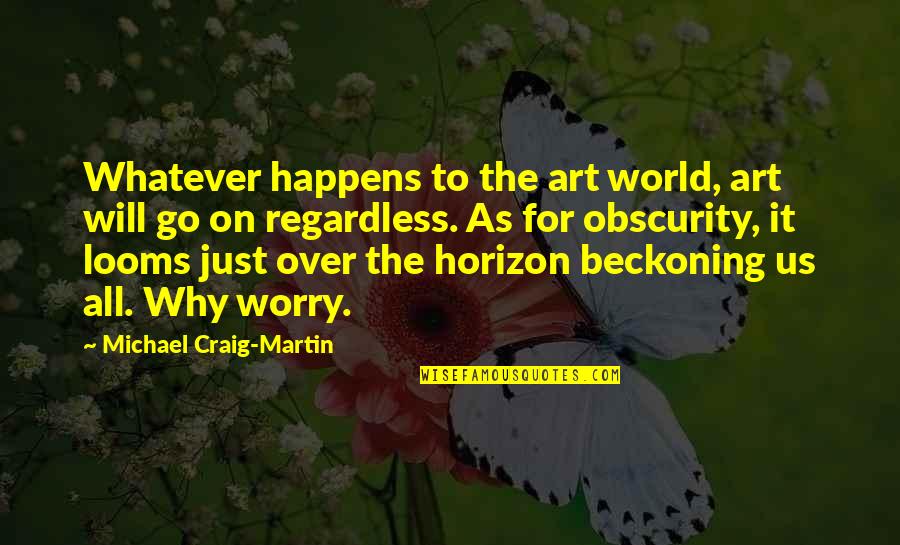 Whatever happens to the art world, art will go on regardless. As for obscurity, it looms just over the horizon beckoning us all. Why worry. —
Michael Craig-Martin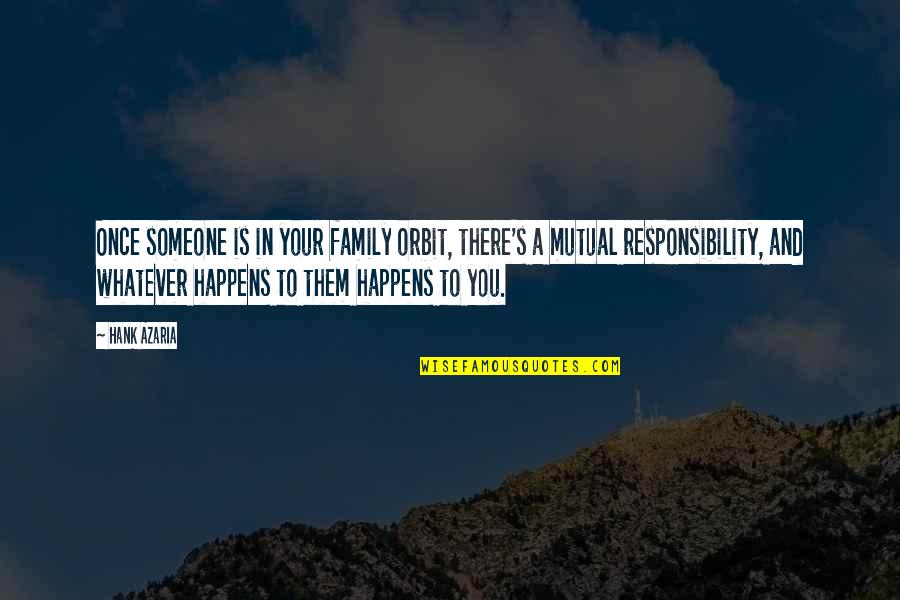 Once someone is in your family orbit, there's a mutual responsibility, and whatever happens to them happens to you. —
Hank Azaria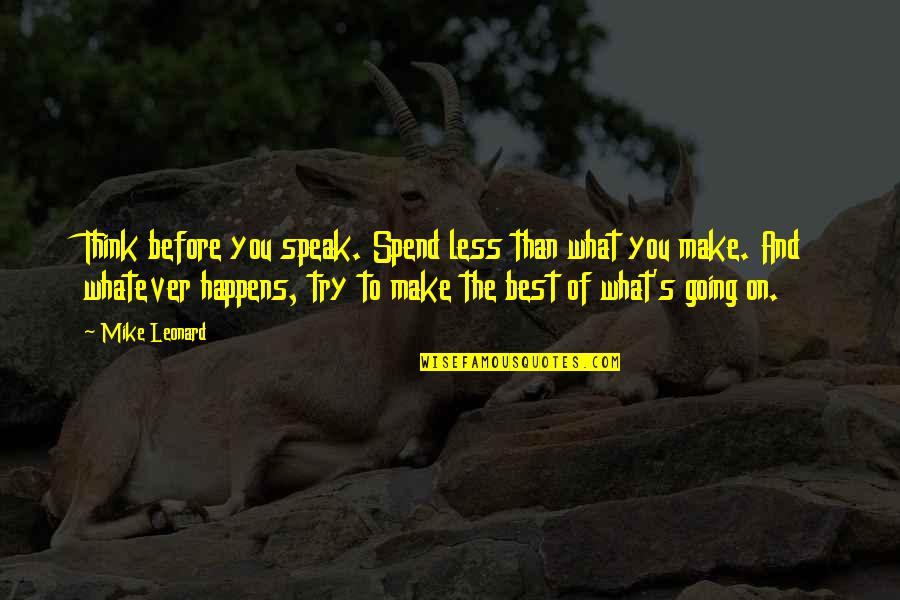 Think before you speak. Spend less than what you make. And whatever happens, try to make the best of what's going on. —
Mike Leonard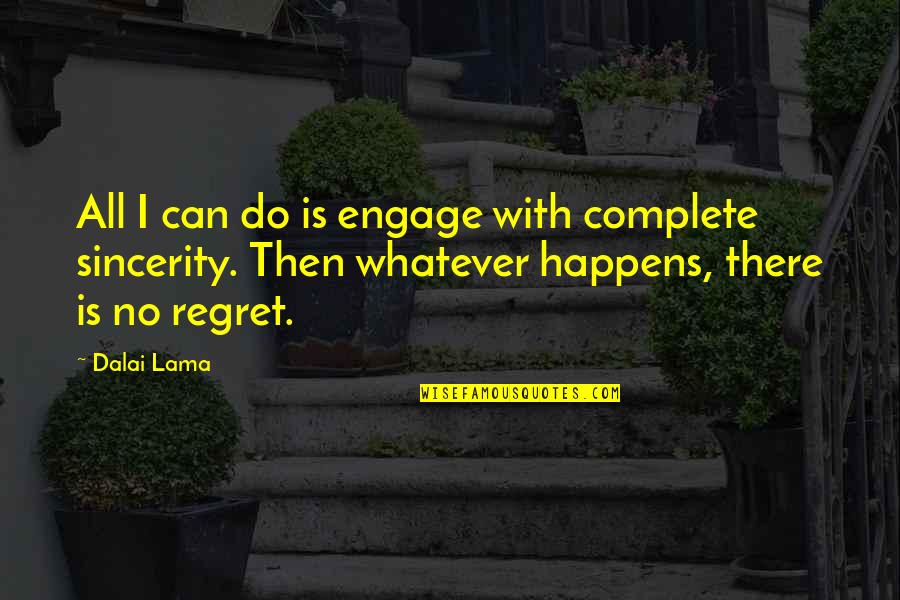 All I can do is engage with complete sincerity. Then whatever happens, there is no regret. —
Dalai Lama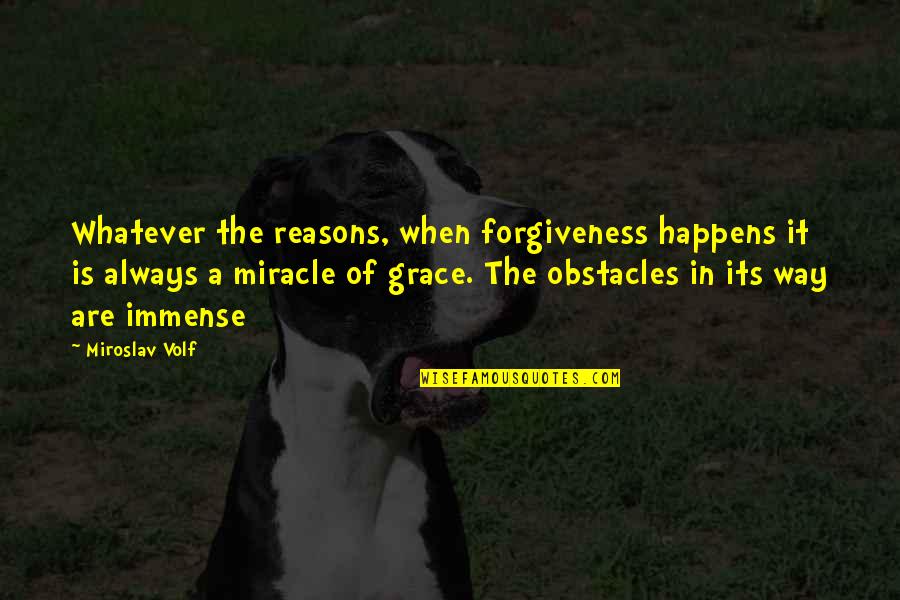 Whatever the reasons, when forgiveness happens it is always a miracle of grace. The obstacles in its way are immense —
Miroslav Volf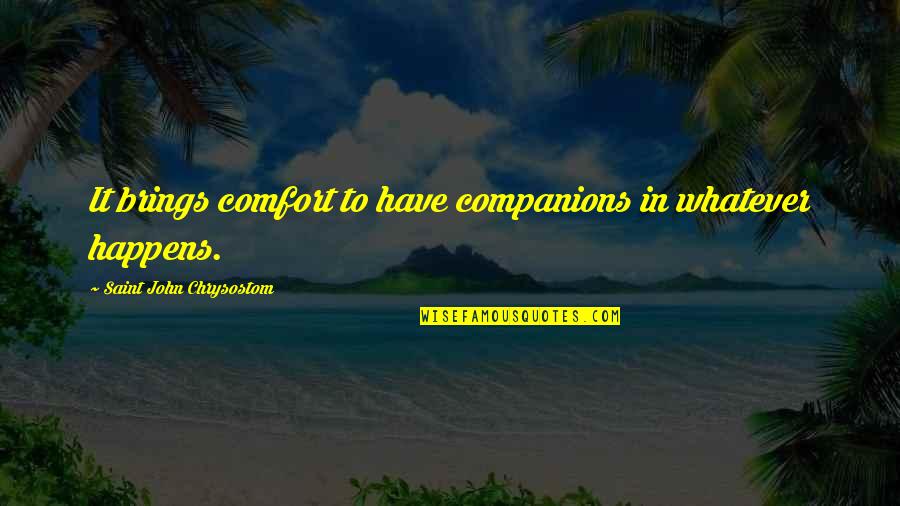 It brings comfort to have companions in whatever happens. —
Saint John Chrysostom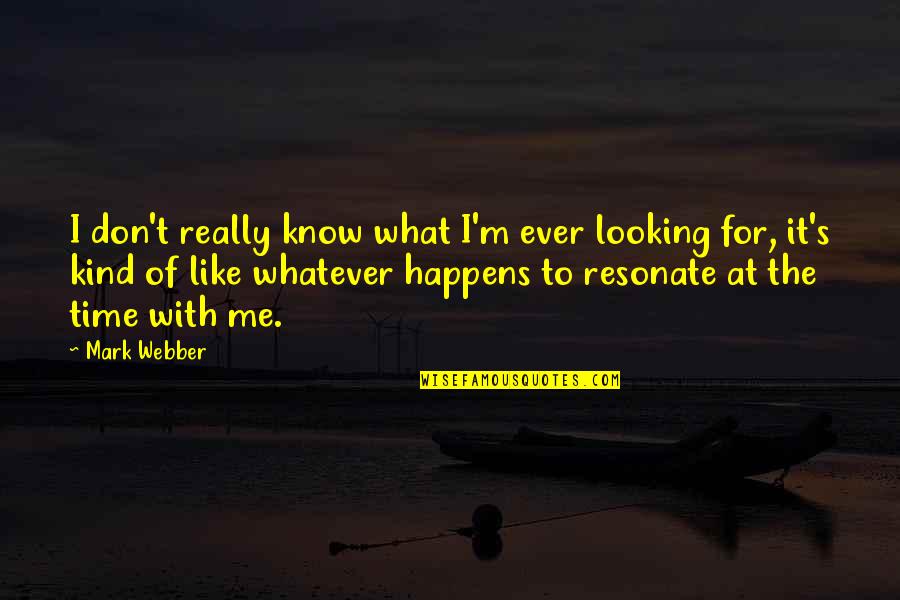 I don't really know what I'm ever looking for, it's kind of like whatever happens to resonate at the time with me. —
Mark Webber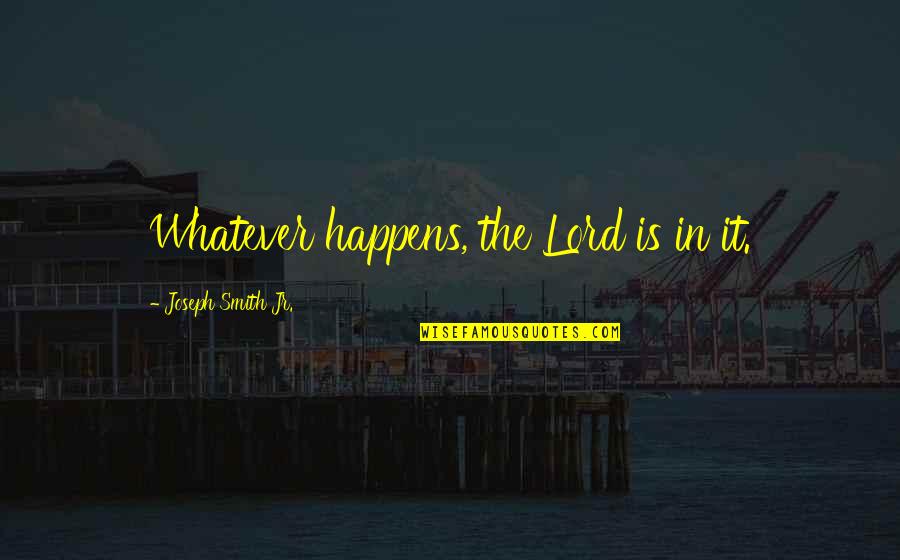 Whatever happens, the Lord is in it. —
Joseph Smith Jr.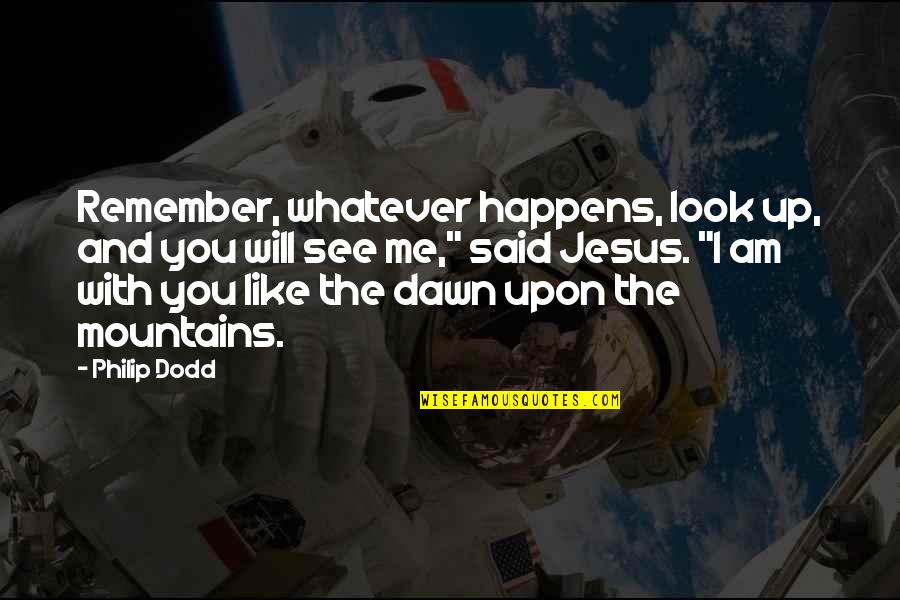 Remember, whatever happens, look up, and you will see me," said Jesus. "I am with you like the dawn upon the mountains. —
Philip Dodd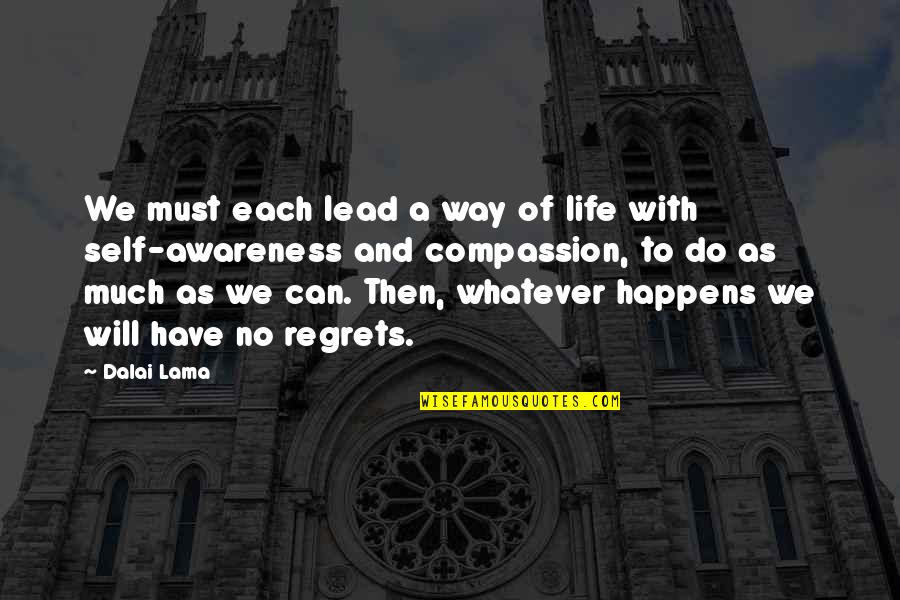 We must each lead a way of life with self-awareness and compassion, to do as much as we can. Then, whatever happens we will have no regrets. —
Dalai Lama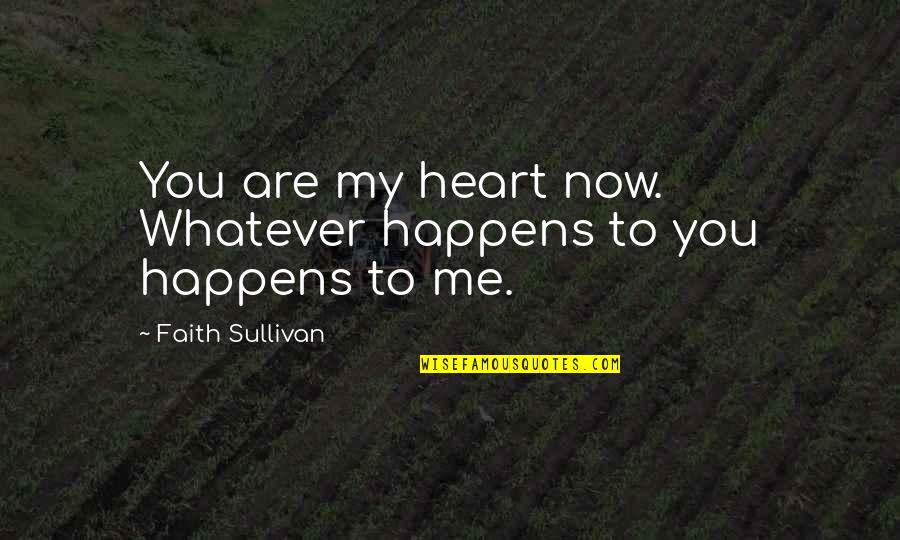 You are my heart now. Whatever happens to you happens to me. —
Faith Sullivan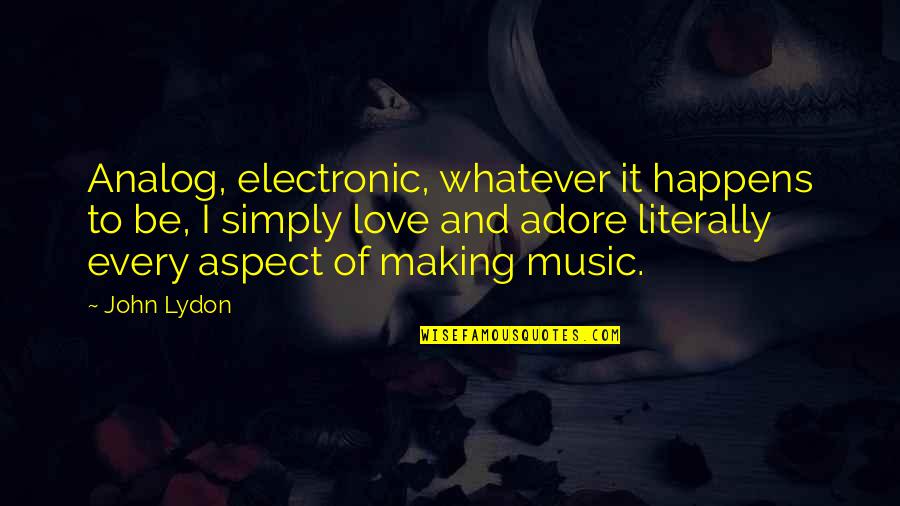 Analog, electronic, whatever it happens to be, I simply love and adore literally every aspect of making music. —
John Lydon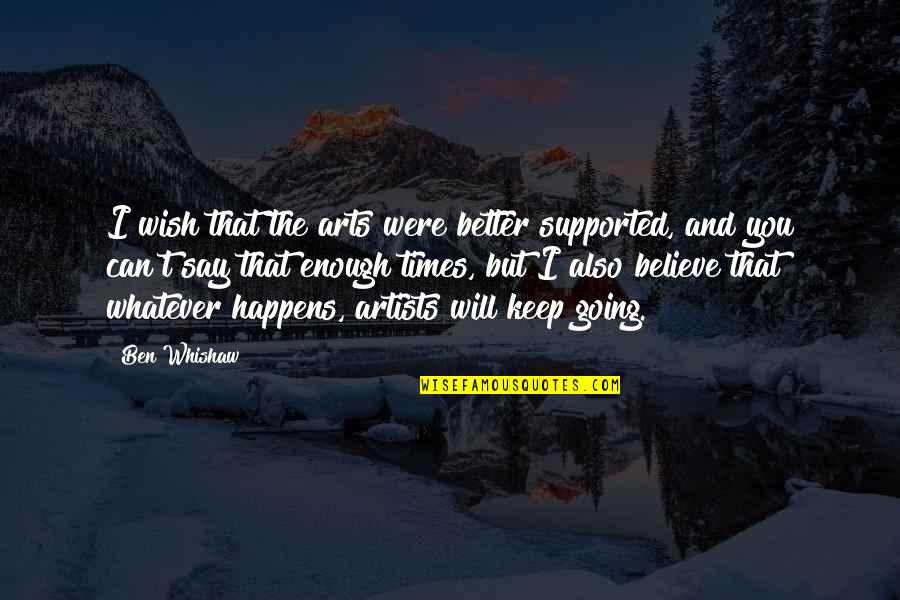 I wish that the arts were better supported, and you can't say that enough times, but I also believe that whatever happens, artists will keep going. —
Ben Whishaw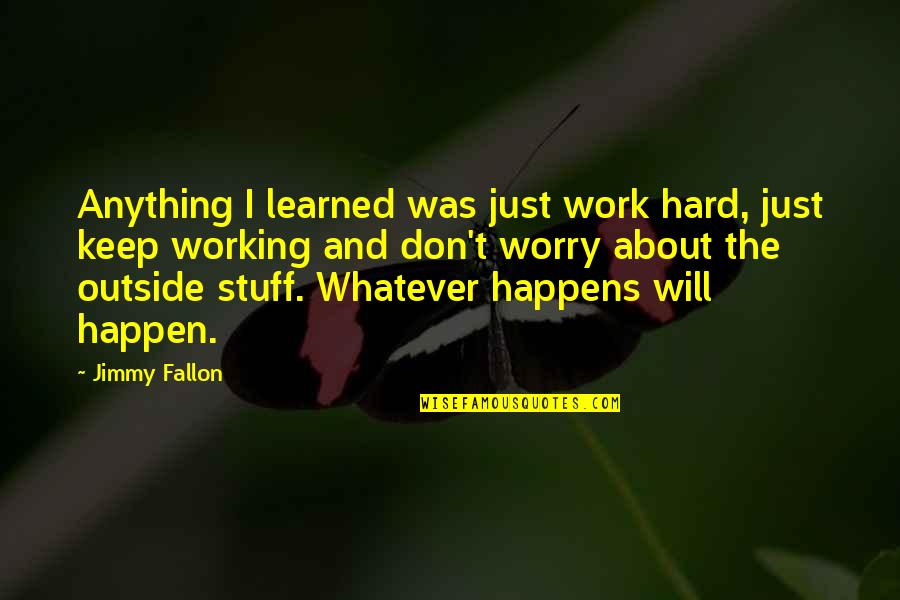 Anything I learned was just work hard, just keep working and don't worry about the outside stuff. Whatever happens will happen. —
Jimmy Fallon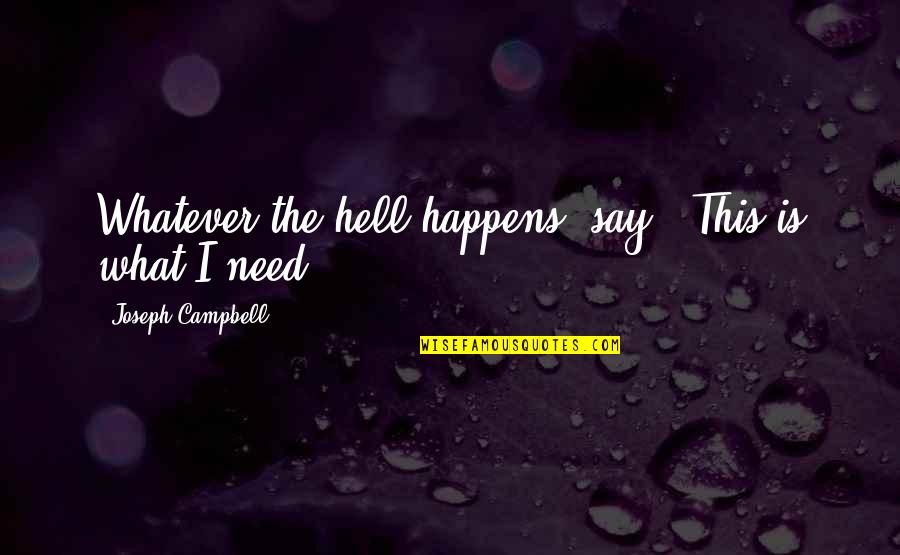 Whatever the hell happens, say, 'This is what I need.' —
Joseph Campbell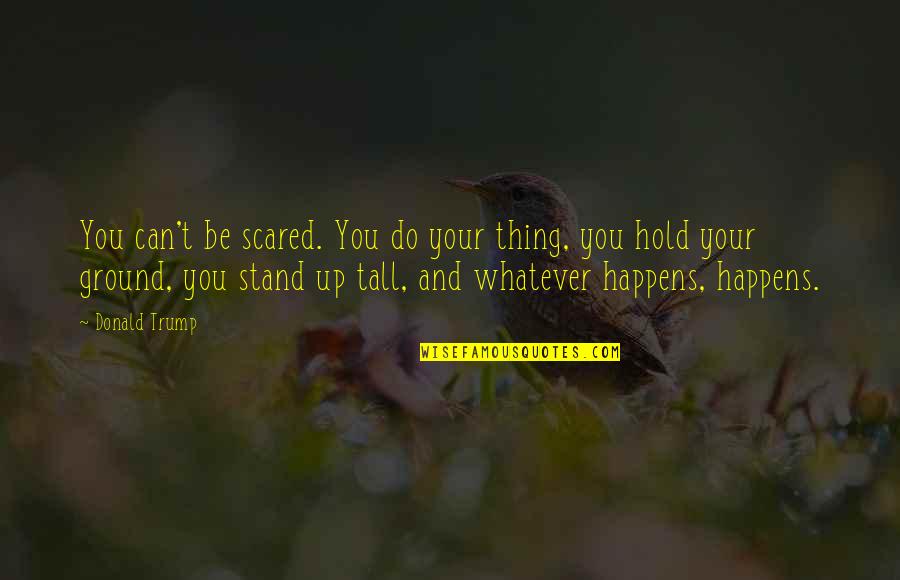 You can't be scared. You do your thing, you hold your ground, you stand up tall, and whatever happens, happens. —
Donald Trump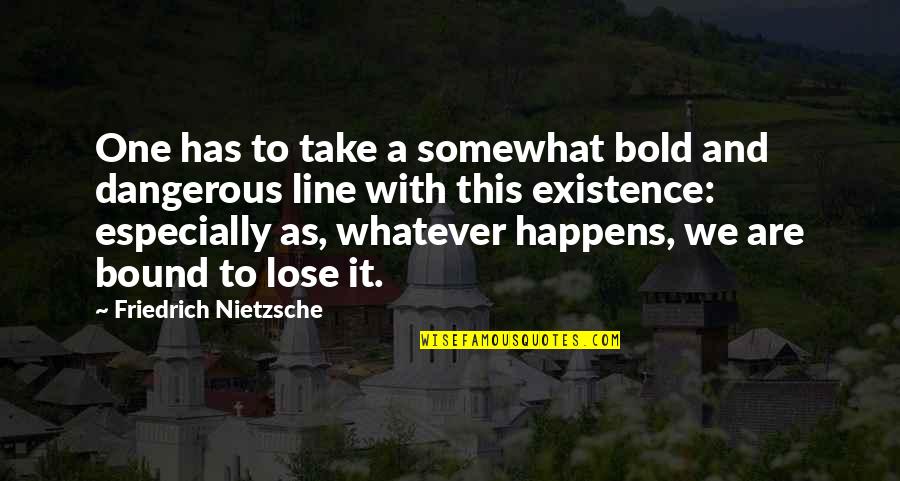 One has to take a somewhat bold and dangerous line with this existence: especially as, whatever happens, we are bound to lose it. —
Friedrich Nietzsche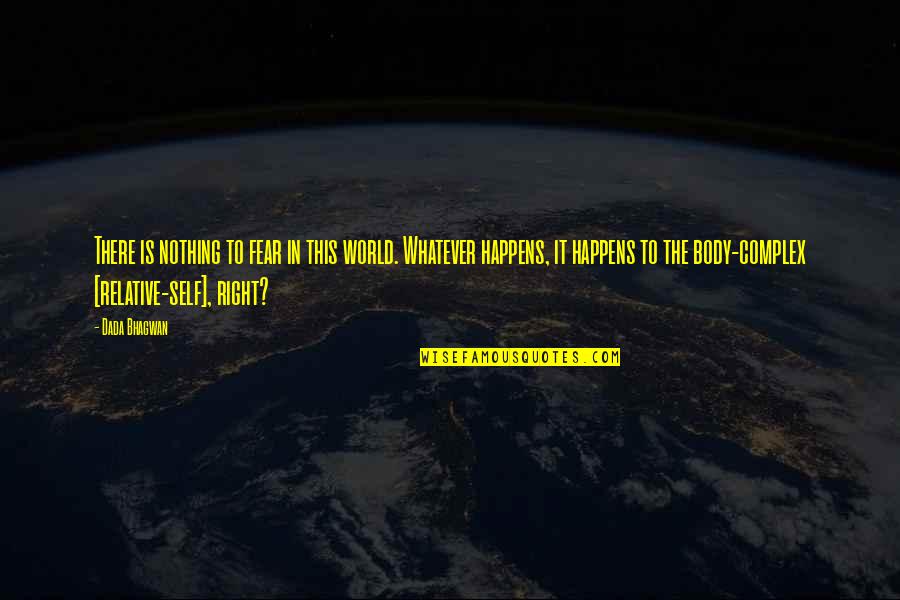 There is nothing to fear in this world. Whatever happens, it happens to the body-complex [relative-self], right? —
Dada Bhagwan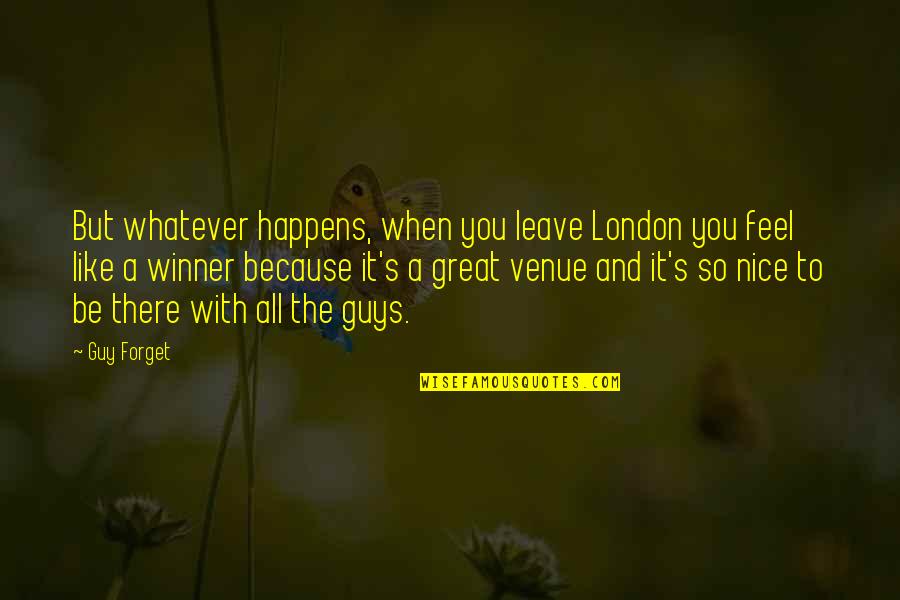 But whatever happens, when you leave London you feel like a winner because it's a great venue and it's so nice to be there with all the guys. —
Guy Forget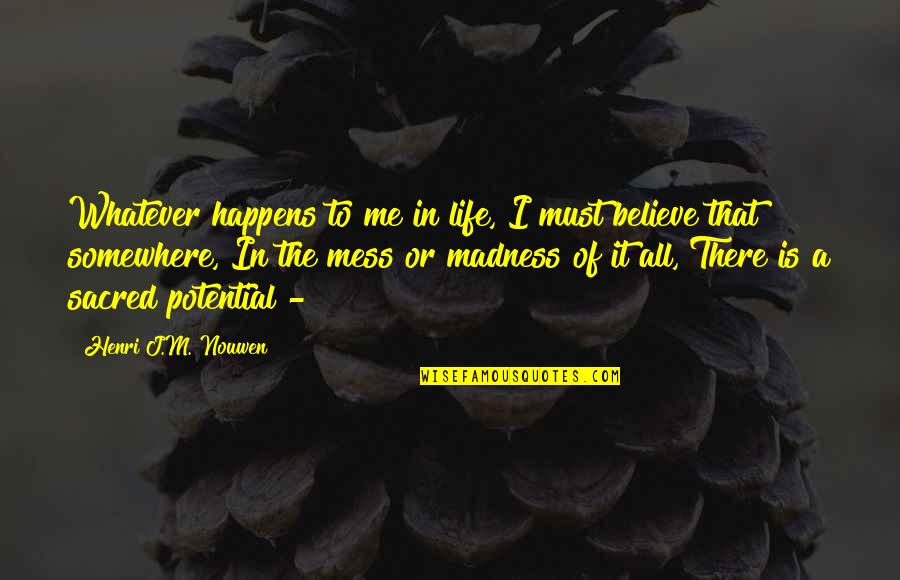 Whatever happens to me in life, I must believe that somewhere, In the mess or madness of it all, There is a sacred potential - —
Henri J.M. Nouwen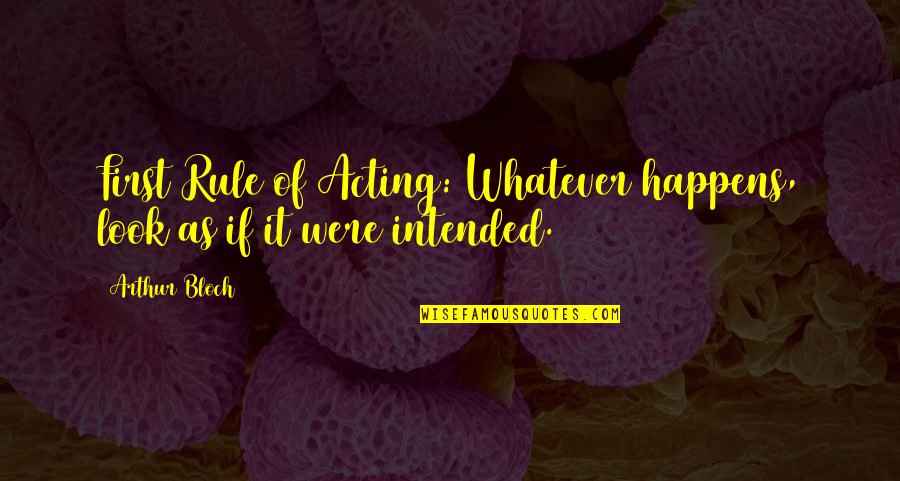 First Rule of Acting: Whatever happens, look as if it were intended. —
Arthur Bloch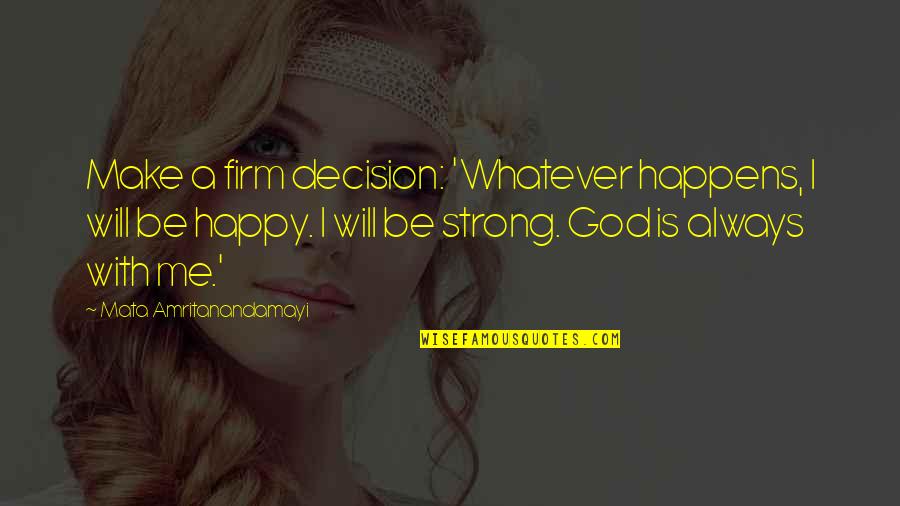 Make a firm decision: 'Whatever happens, I will be happy. I will be strong. God is always with me.' —
Mata Amritanandamayi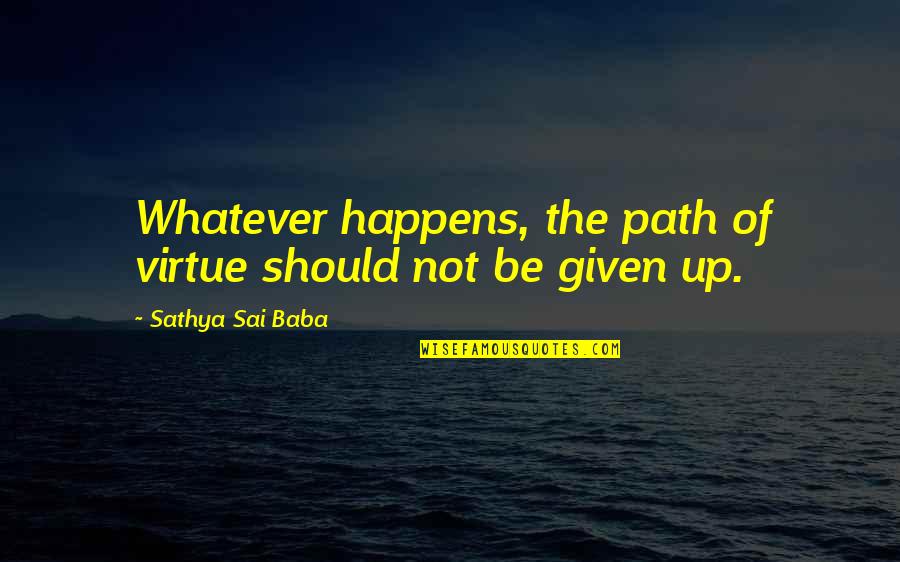 Whatever happens, the path of virtue should not be given up. —
Sathya Sai Baba
Whatever happens to us
is beneficial. —
Lailah Gifty Akita
Whatever happens to the great systems of nature will also be what happens to us. —
Richard Preston