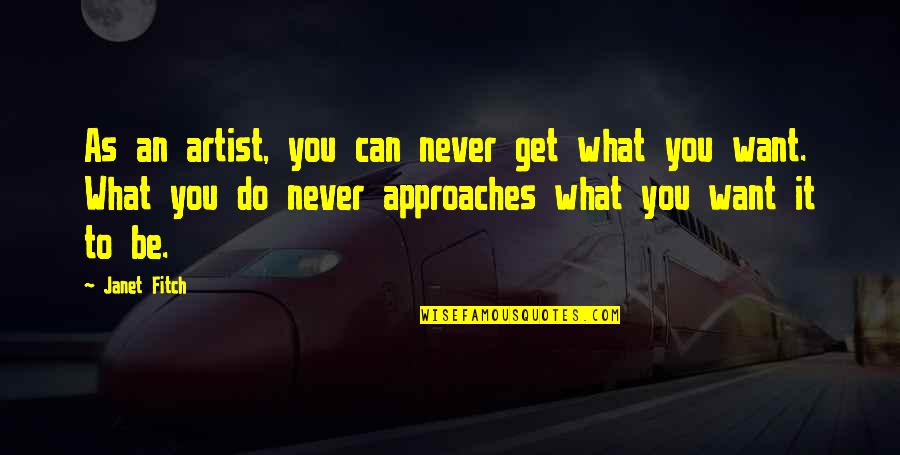 As an artist, you can never get what you want. What you do never approaches what you want it to be.
—
Janet Fitch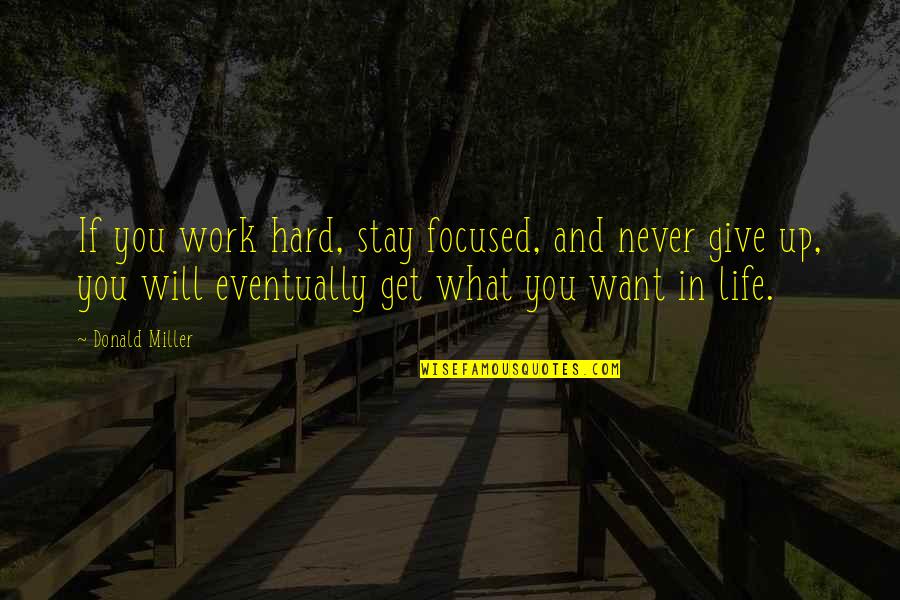 If you work hard, stay focused, and never give up, you will eventually get what you want in life.
—
Donald Miller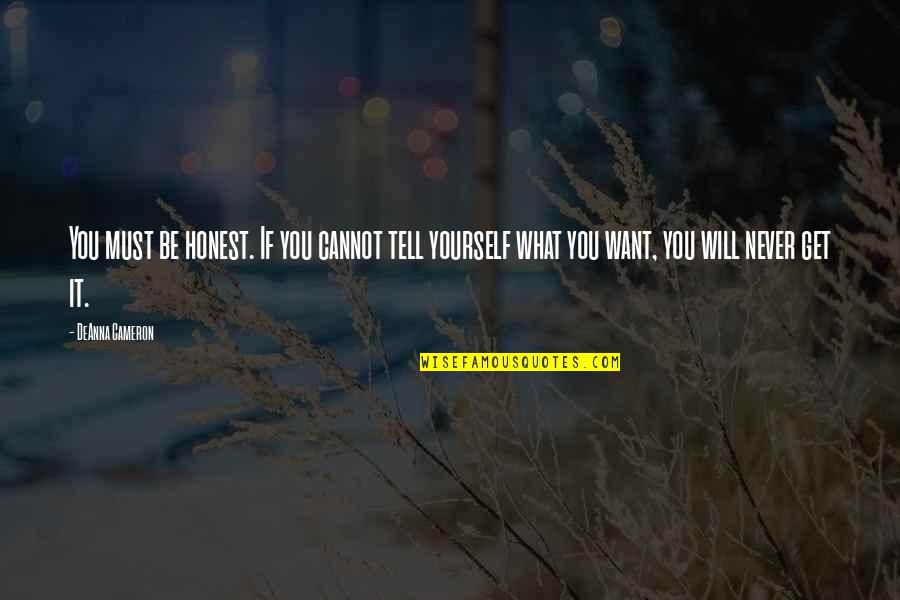 You must be honest. If you cannot tell yourself what you want, you will never get it.
—
DeAnna Cameron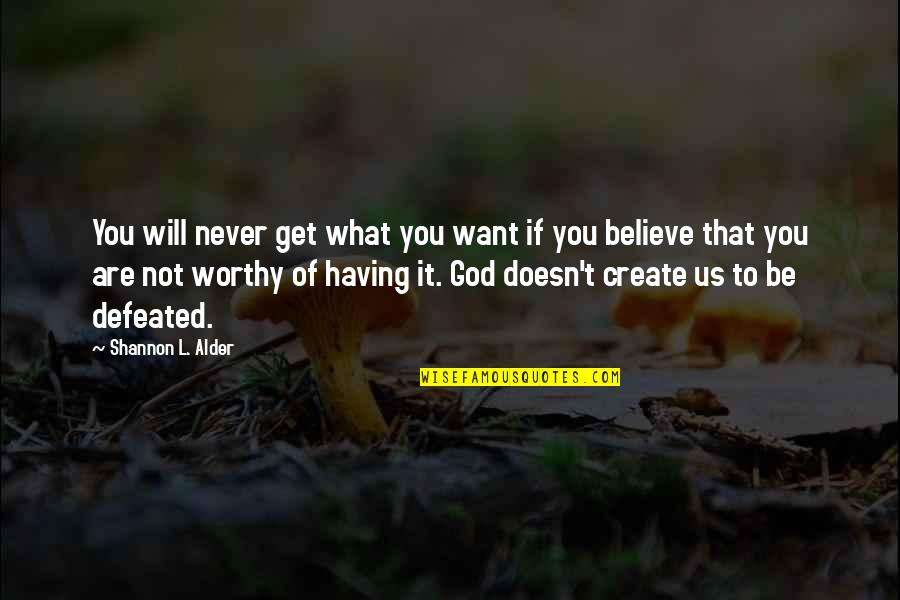 You will never get what you want if you believe that you are not worthy of having it. God doesn't create us to be defeated.
—
Shannon L. Alder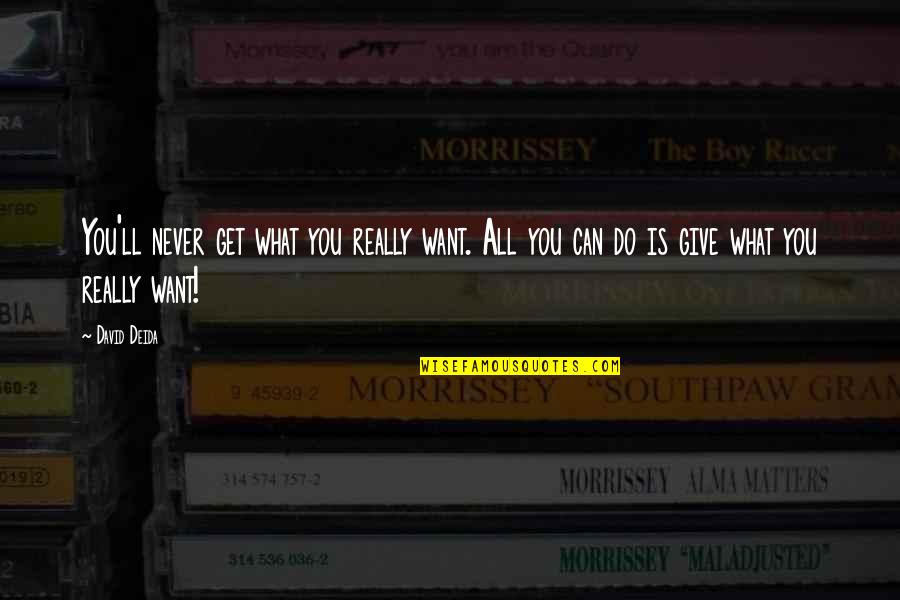 You'll never get what you really want. All you can do is give what you really want!
—
David Deida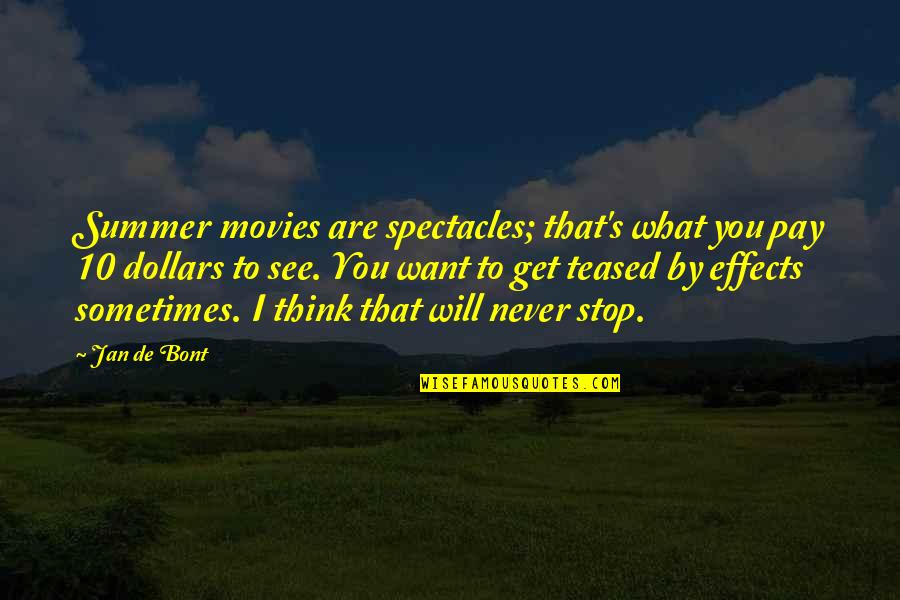 Summer movies are spectacles; that's what you pay 10 dollars to see. You want to get teased by effects sometimes. I think that will never stop.
—
Jan De Bont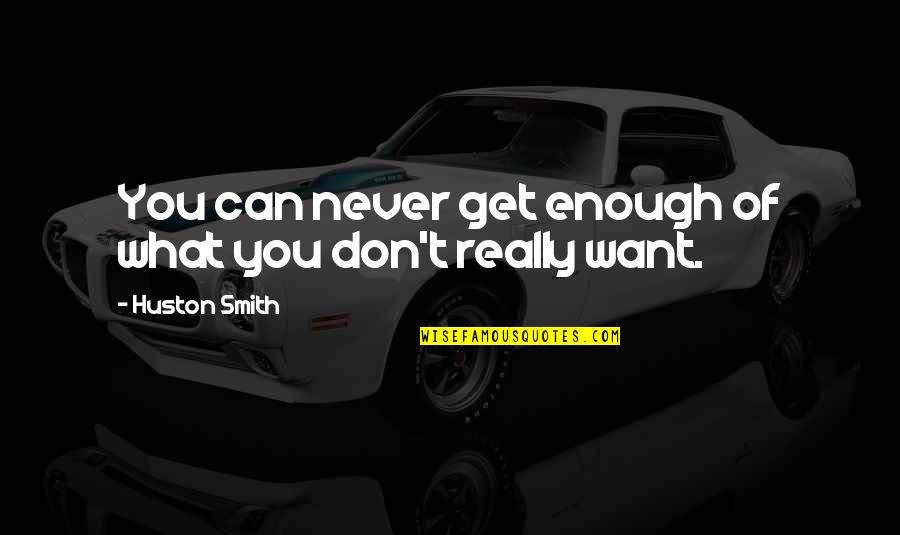 You can never get enough of what you don't really want.
—
Huston Smith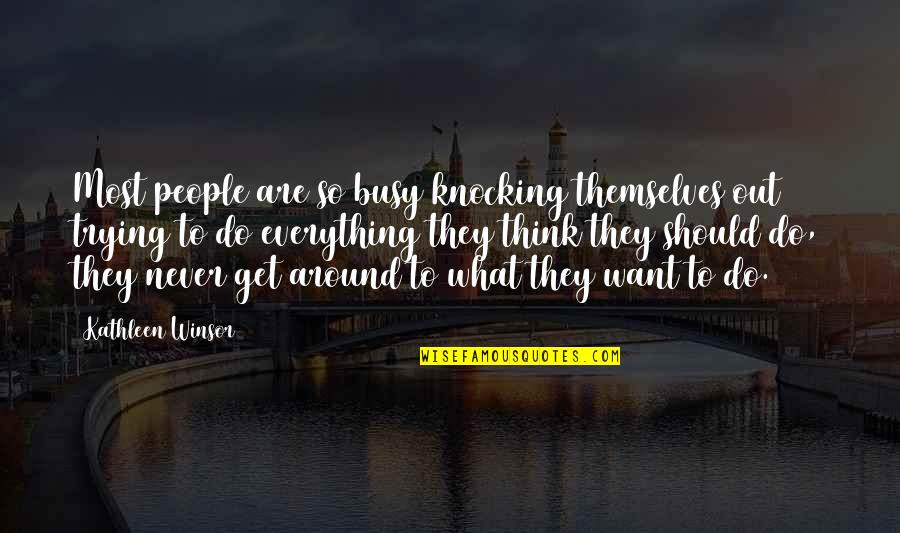 Most people are so busy knocking themselves out trying to do everything they think they should do, they never get around to what they want to do.
—
Kathleen Winsor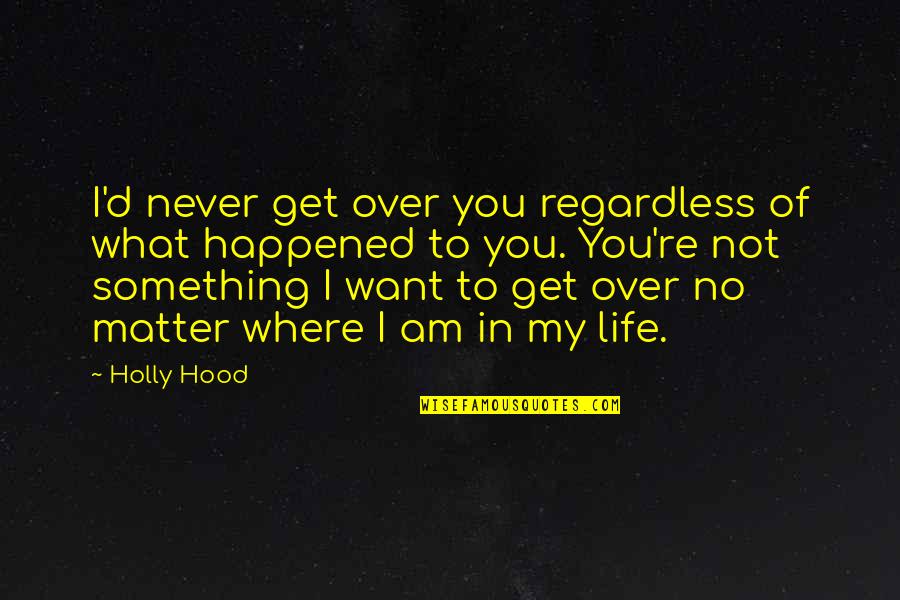 I'd never get over you regardless of what happened to you. You're not something I want to get over no matter where I am in my life.
—
Holly Hood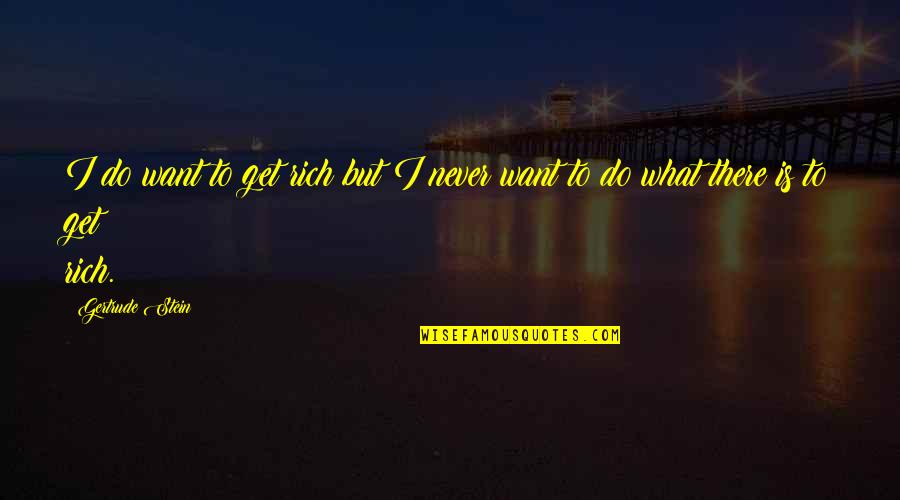 I do want to get rich but I never want to do what there is to get rich. —
Gertrude Stein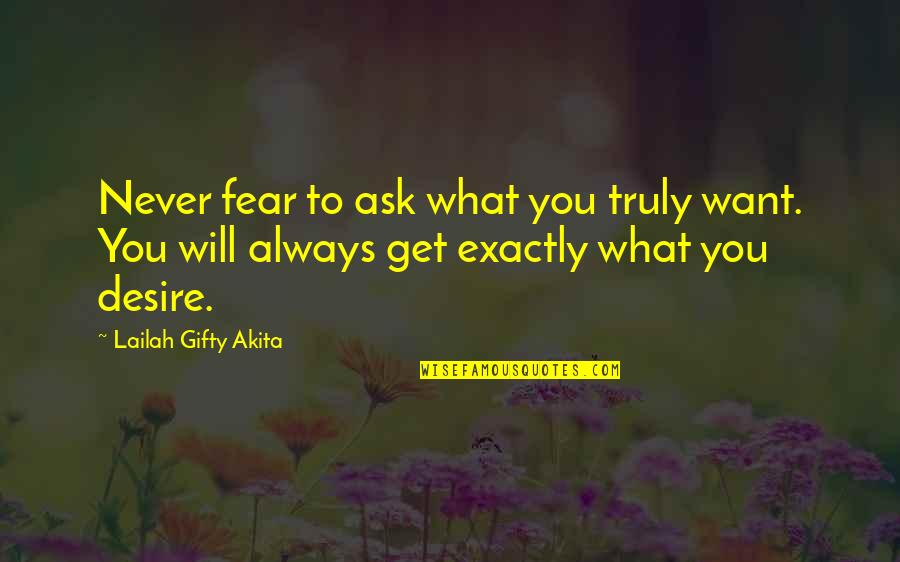 Never fear to ask what you truly want. You will always get exactly what you desire. —
Lailah Gifty Akita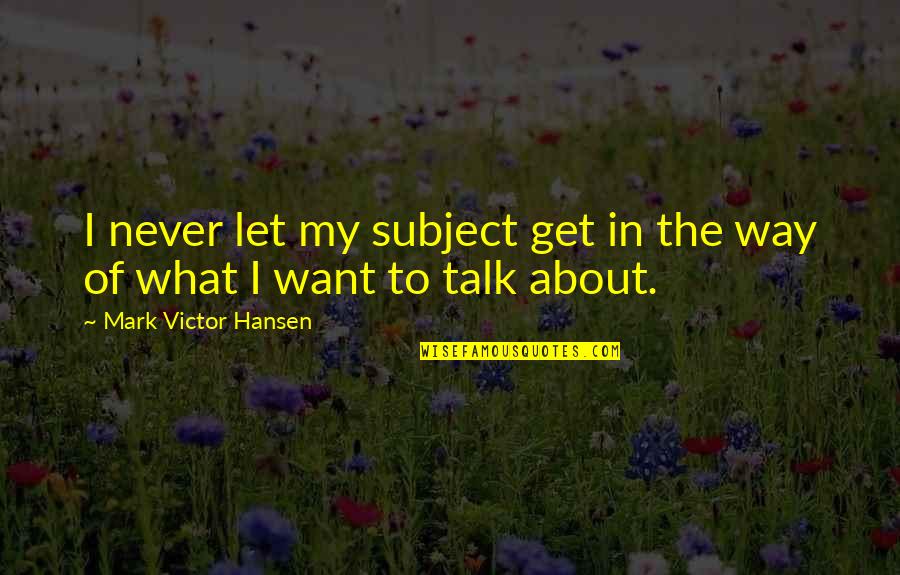 I never let my subject get in the way of what I want to talk about. —
Mark Victor Hansen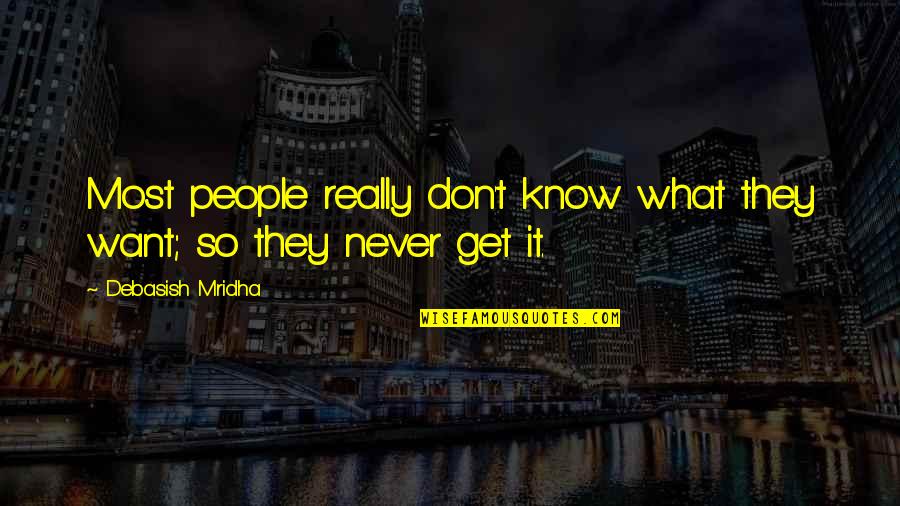 Most people really don't know what they want; so they never get it. —
Debasish Mridha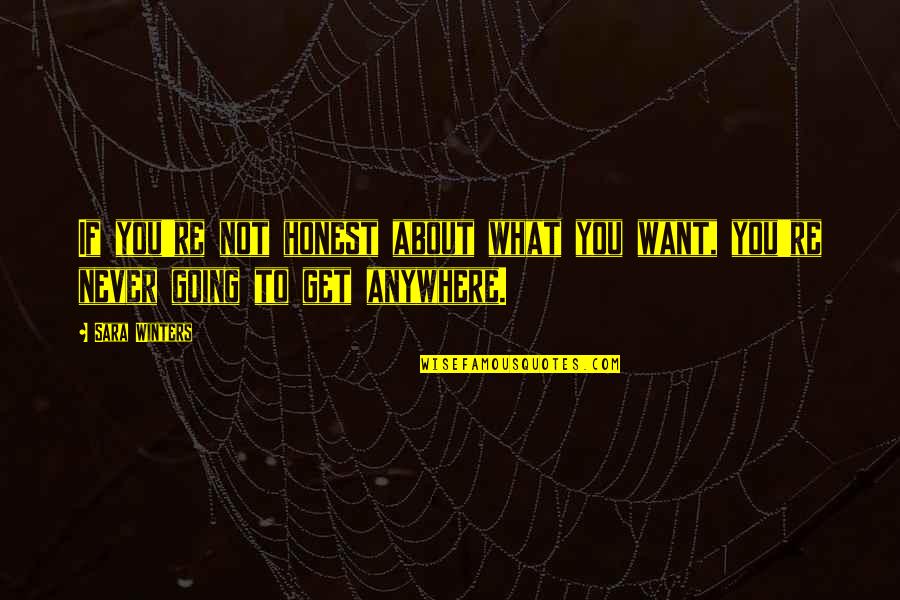 If you're not honest about what you want, you're never going to get anywhere. —
Sara Winters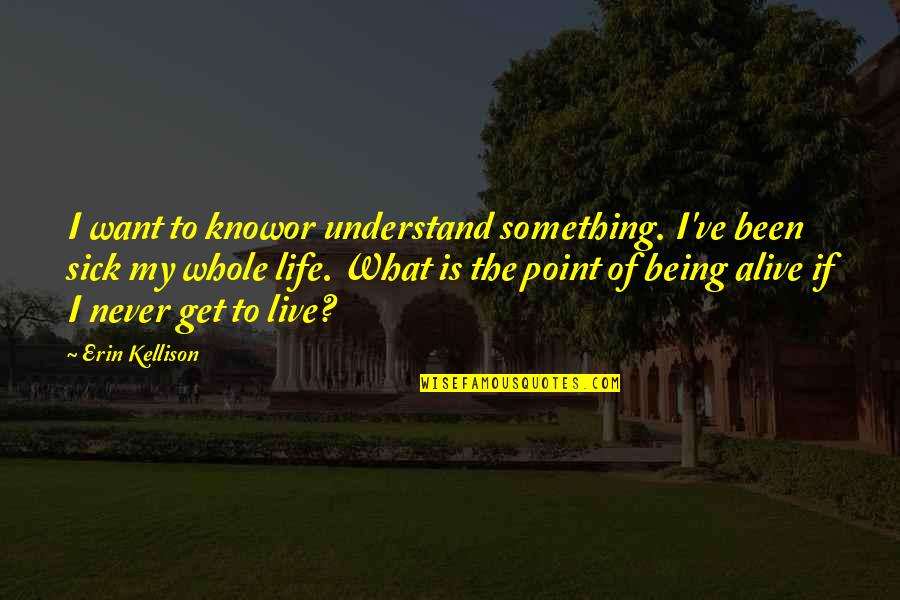 I want to know
or understand something. I've been sick my whole life. What is the point of being alive if I never get to live? —
Erin Kellison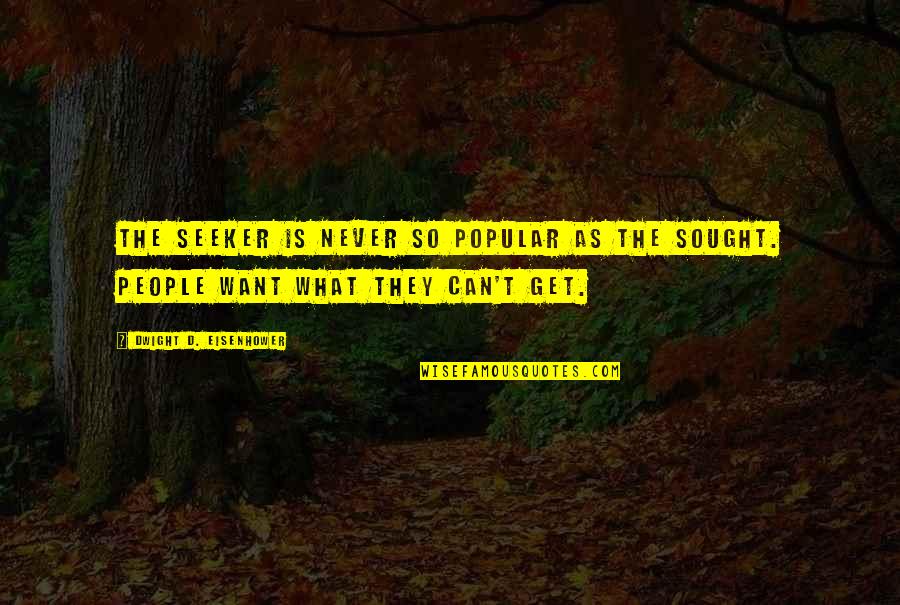 The seeker is never so popular as the sought. People want what they can't get. —
Dwight D. Eisenhower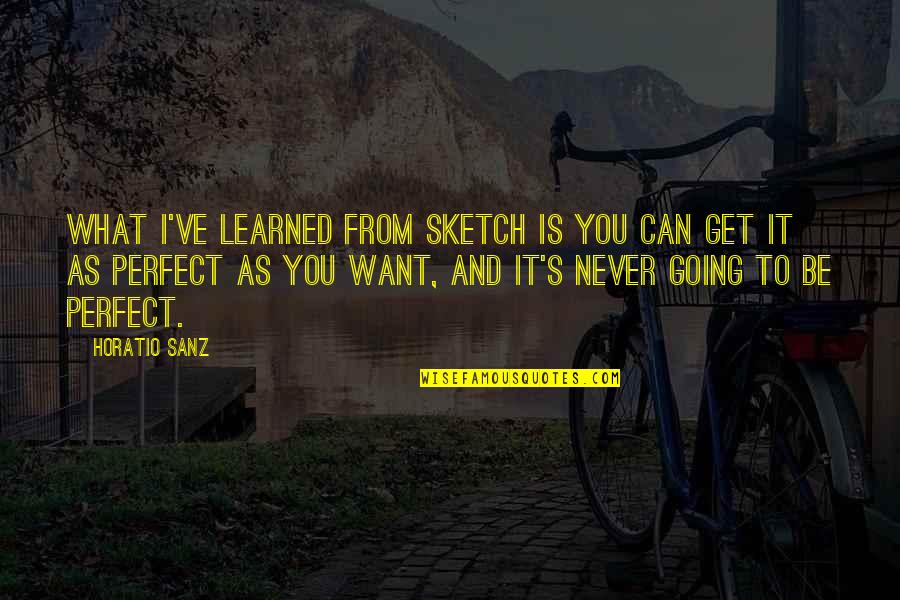 What I've learned from sketch is you can get it as perfect as you want, and it's never going to be perfect. —
Horatio Sanz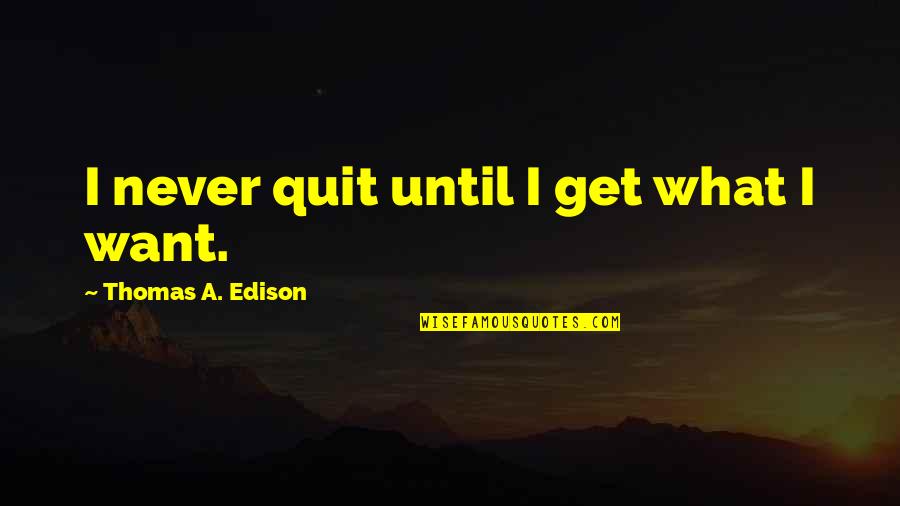 I never quit until I get what I want. —
Thomas A. Edison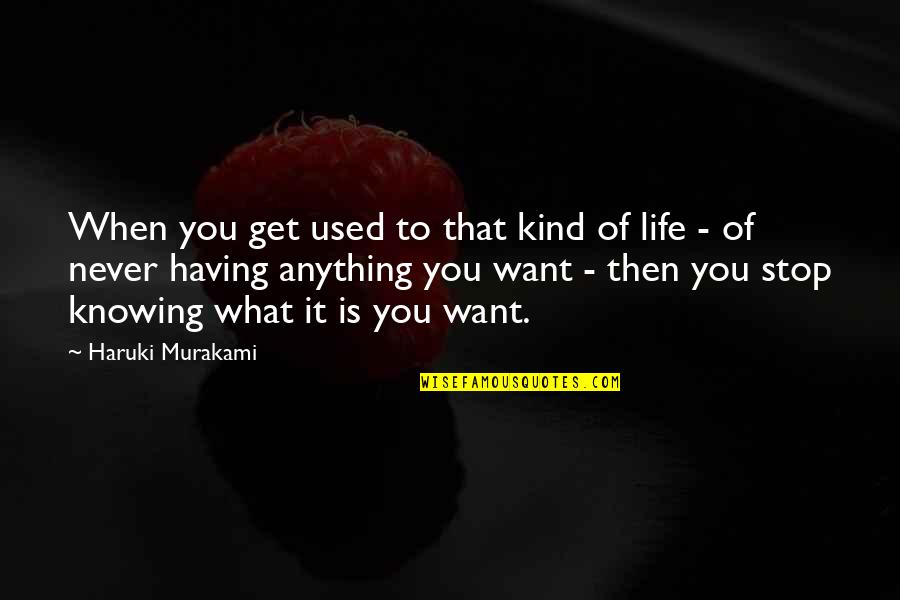 When you get used to that kind of life - of never having anything you want - then you stop knowing what it is you want. —
Haruki Murakami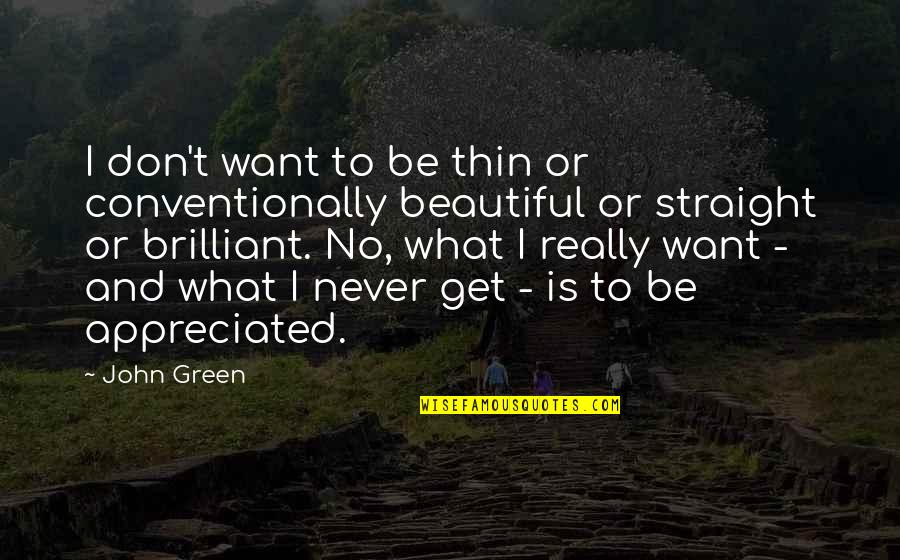 I don't want to be thin or conventionally beautiful or straight or brilliant. No, what I really want - and what I never get - is to be appreciated. —
John Green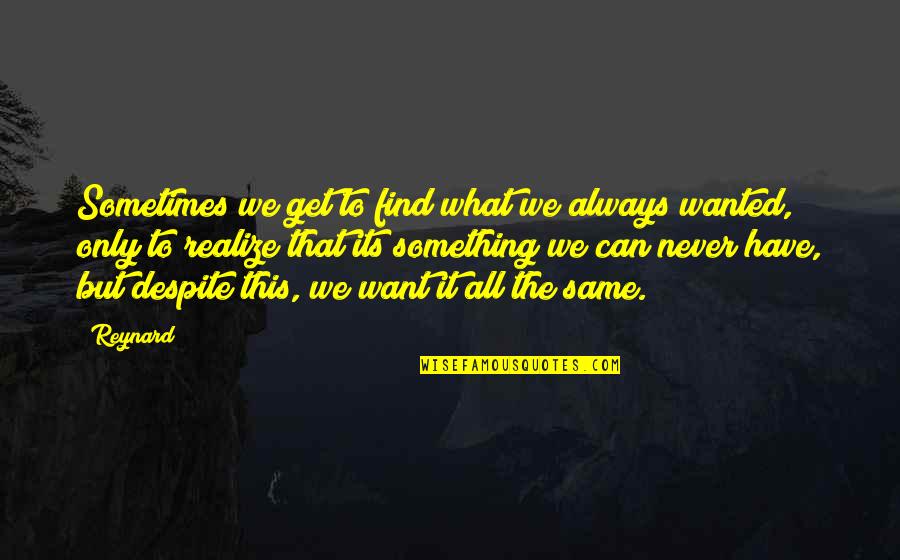 Sometimes we get to find what we always wanted, only to realize that its something we can never have, but despite this, we want it all the same. —
Reynard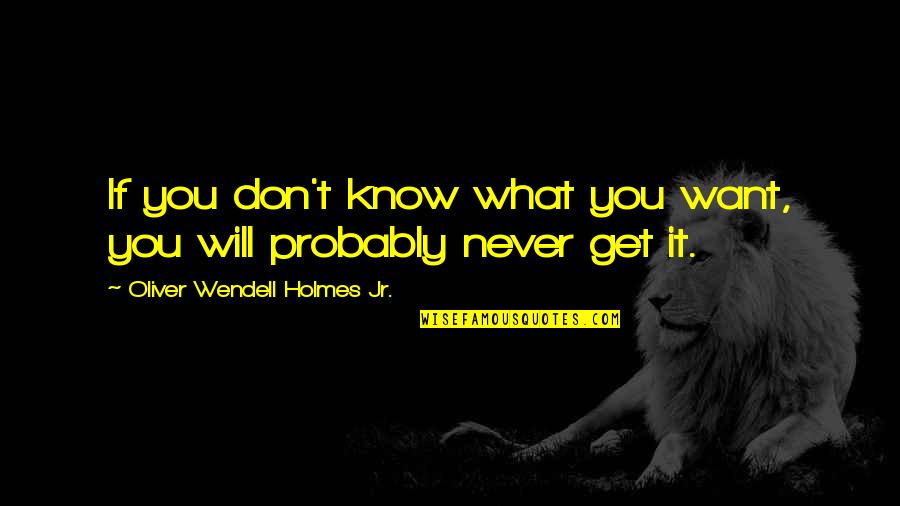 If you don't know what you want, you will probably never get it. —
Oliver Wendell Holmes Jr.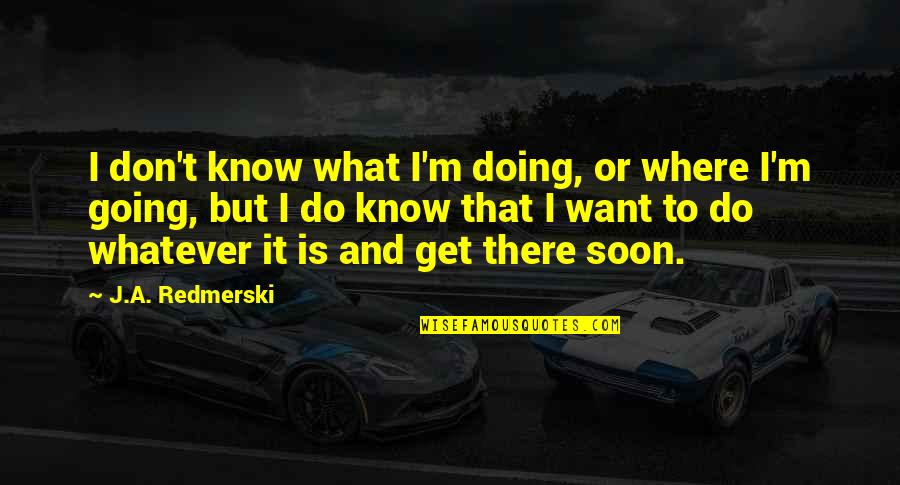 I don't know what I'm doing, or where I'm going, but I do know that I want to do whatever it is and get there soon. —
J.A. Redmerski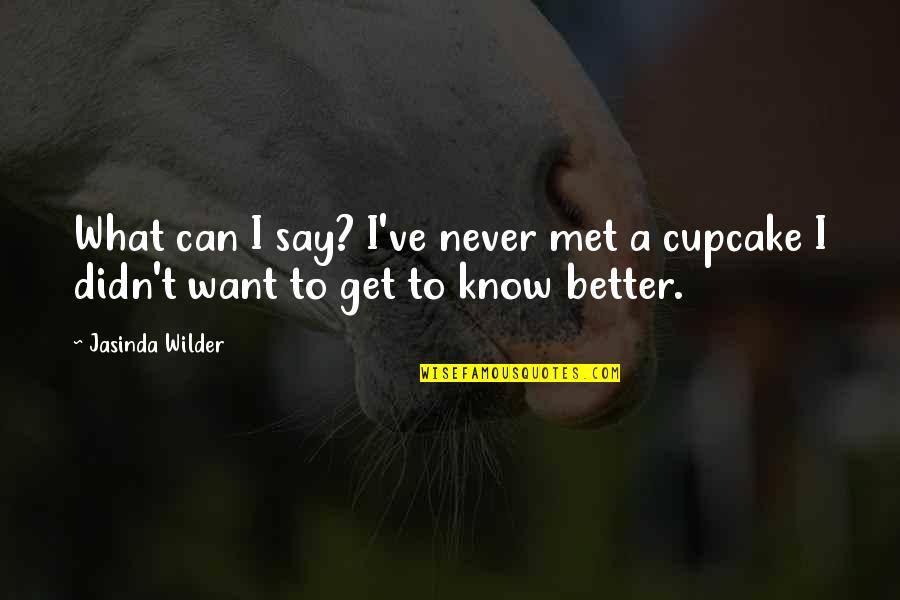 What can I say? I've never met a cupcake I didn't want to get to know better. —
Jasinda Wilder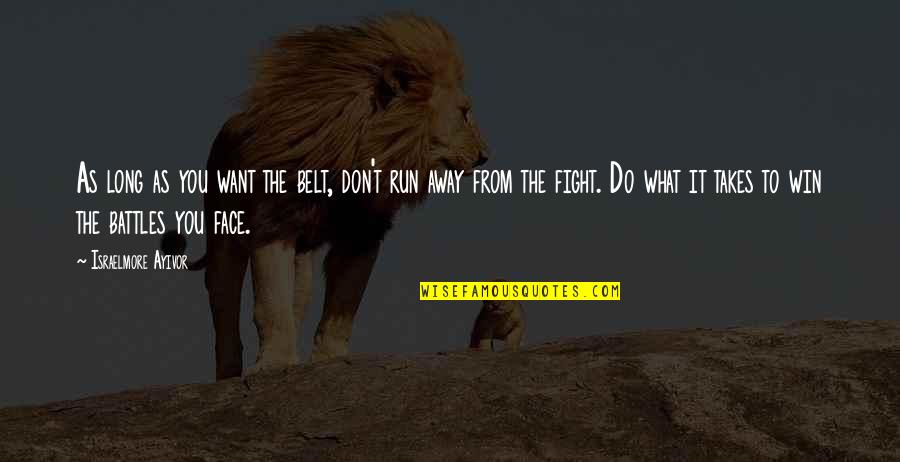 As long as you want the belt, don't run away from the fight. Do what it takes to win the battles you face. —
Israelmore Ayivor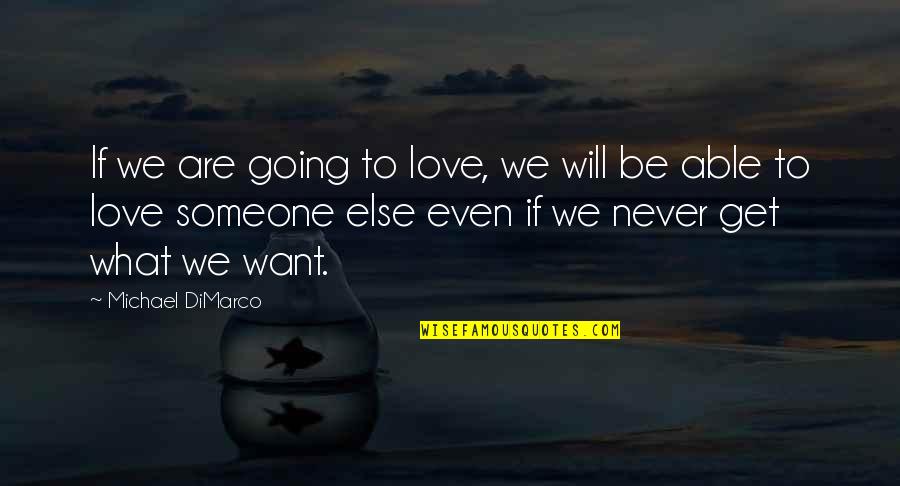 If we are going to love, we will be able to love someone else even if
we never get what we want
. —
Michael DiMarco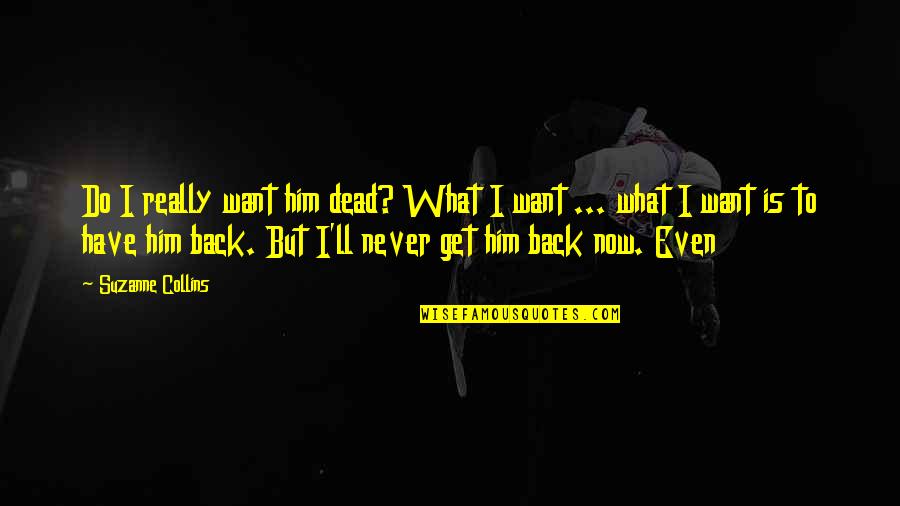 Do I really want him dead? What I want ... what I want is to have him back. But I'll never get him back now. Even —
Suzanne Collins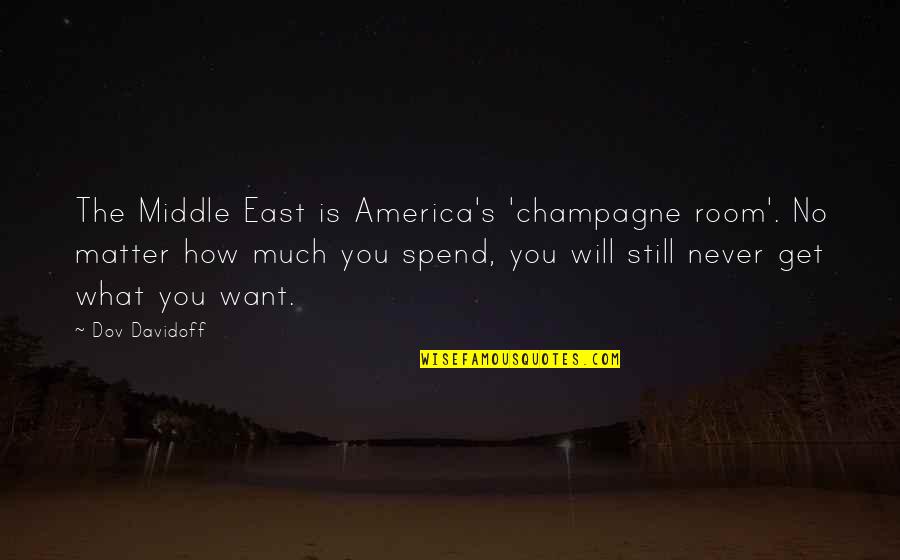 The Middle East is America's 'champagne room'. No matter how much you spend, you will still never get what you want. —
Dov Davidoff