We Live For Others Quotes
Collection of top 70 famous quotes about We Live For Others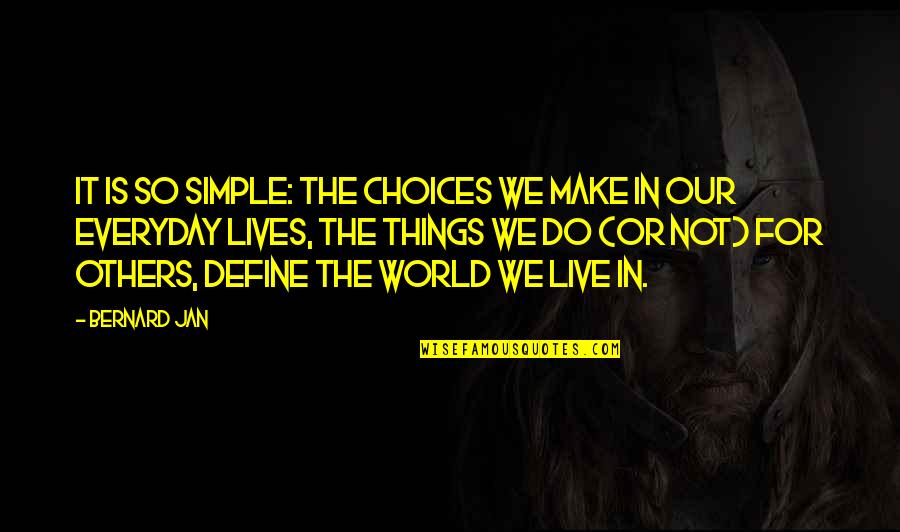 It is so simple: the choices we make in our everyday lives, the things we do (or not) for others, define the world we live in.
—
Bernard Jan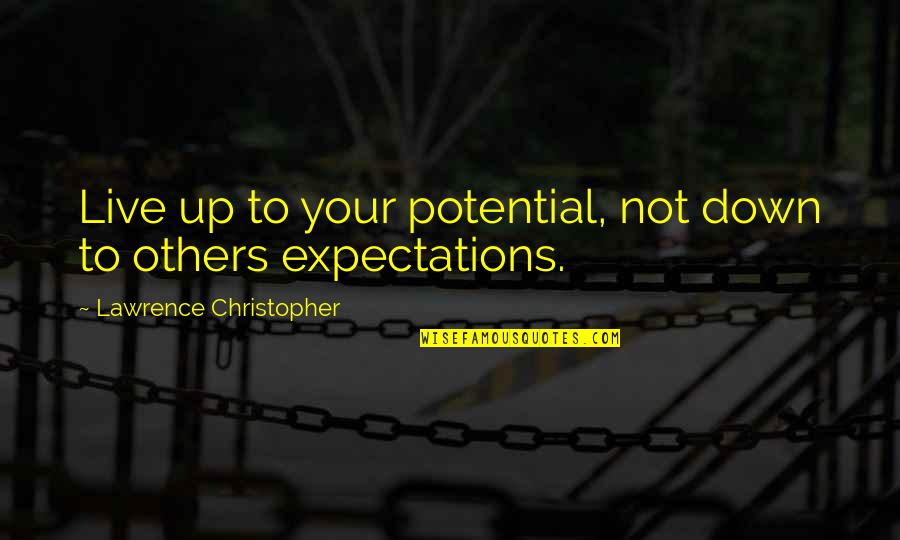 Live up to your potential, not down to others expectations.
—
Lawrence Christopher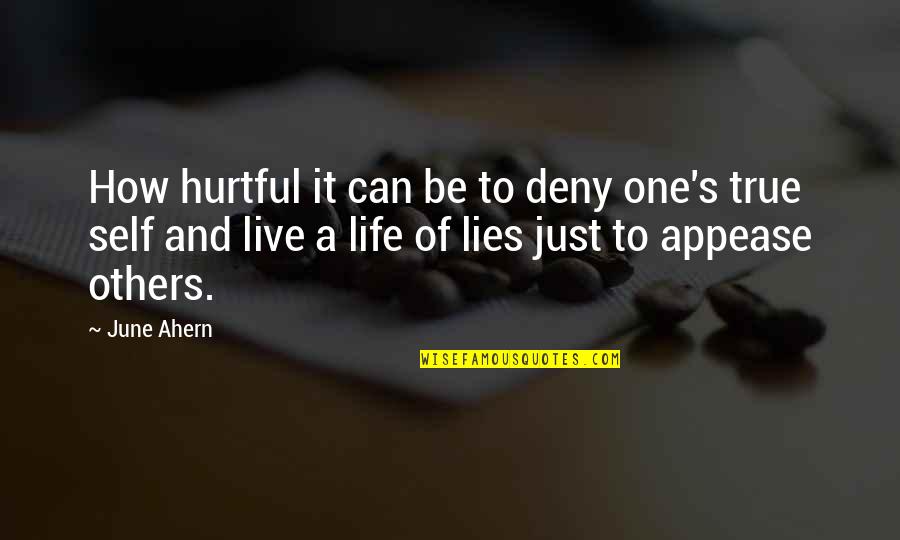 How hurtful it can be to deny one's true self and live a life of lies just to appease others.
—
June Ahern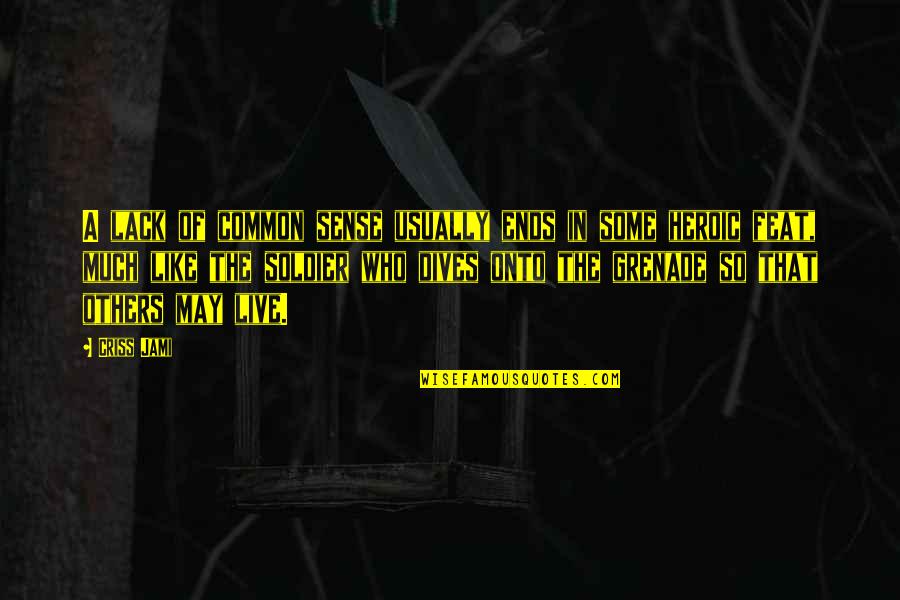 A lack of common sense usually ends in some heroic feat, much like the soldier who dives onto the grenade so that others may live.
—
Criss Jami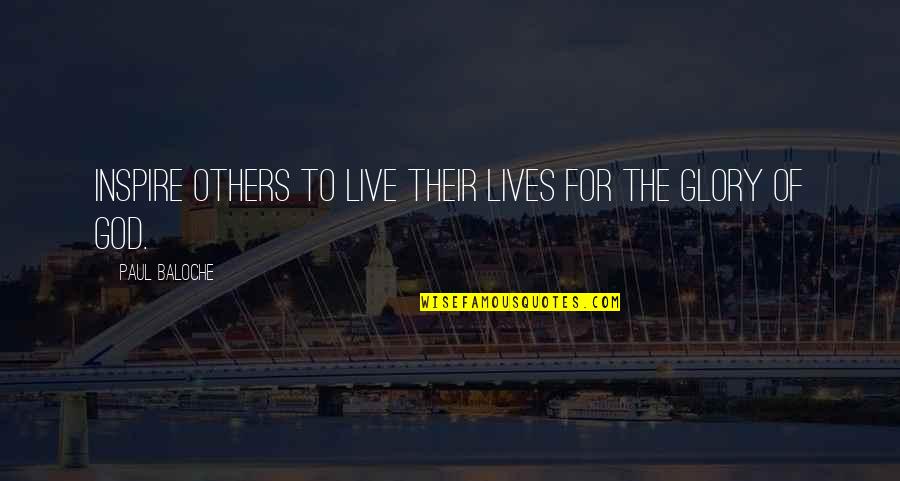 Inspire others to live their lives for the glory of God.
—
Paul Baloche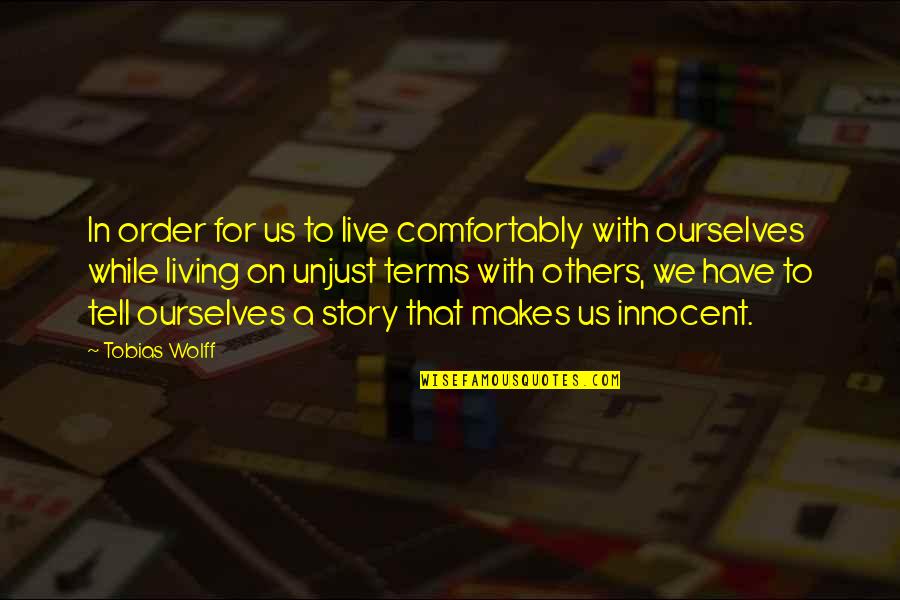 In order for us to live comfortably with ourselves while living on unjust terms with others, we have to tell ourselves a story that makes us innocent.
—
Tobias Wolff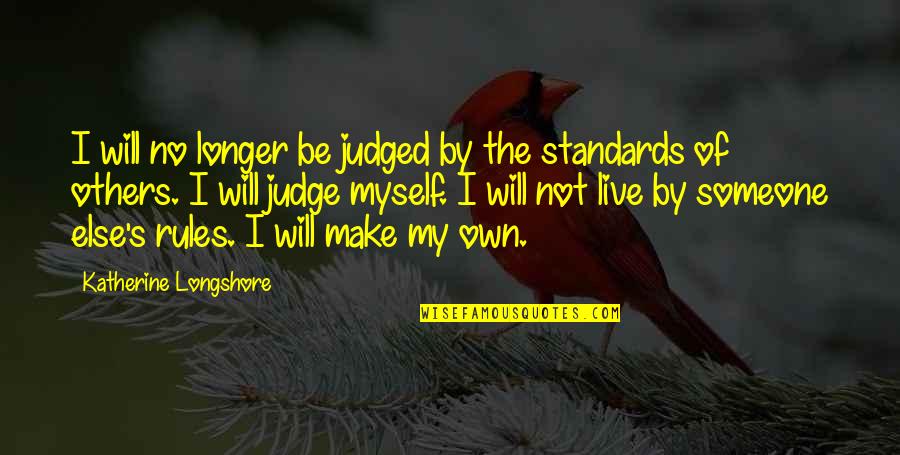 I will no longer be judged by the standards of others. I will judge myself. I will not live by someone else's rules. I will make my own.
—
Katherine Longshore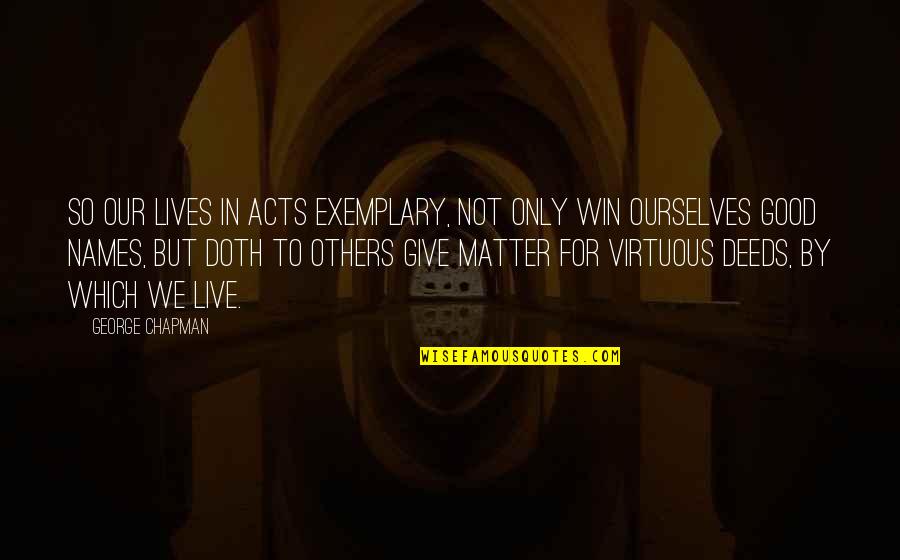 So our lives In acts exemplary, not only win Ourselves good names, but doth to others give Matter for virtuous deeds, by which we live.
—
George Chapman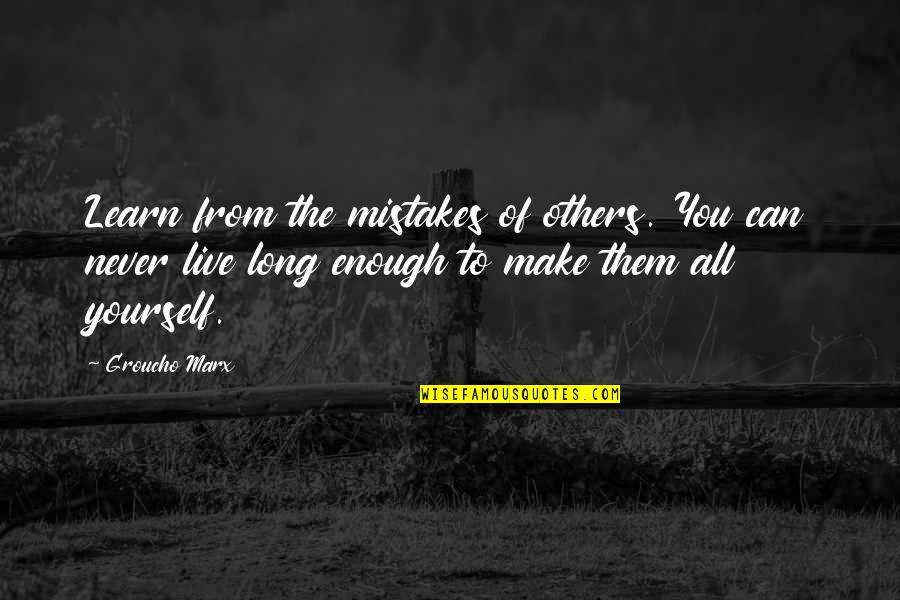 Learn from the mistakes of others. You can never live long enough to make them all yourself.
—
Groucho Marx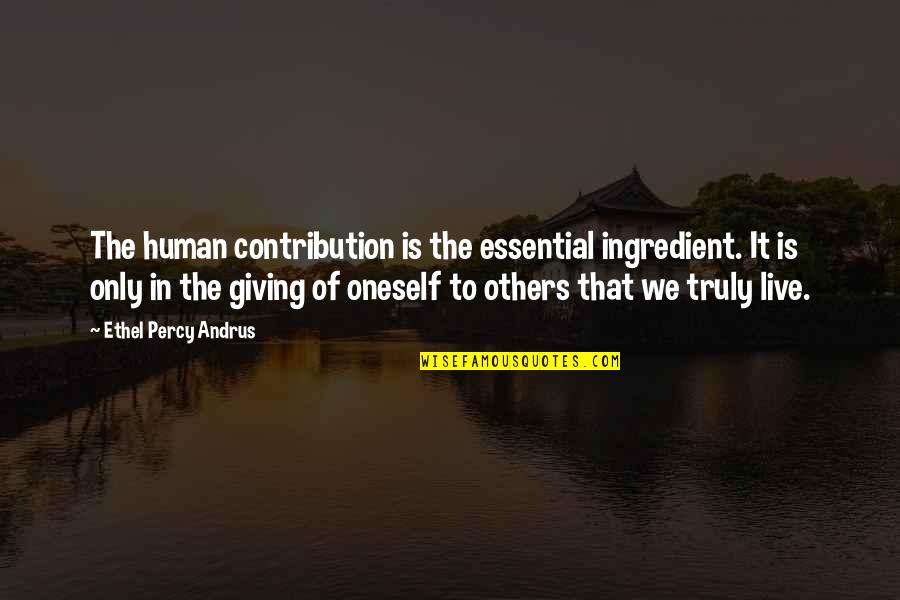 The human contribution is the essential ingredient. It is only in the giving of oneself to others that we truly live.
—
Ethel Percy Andrus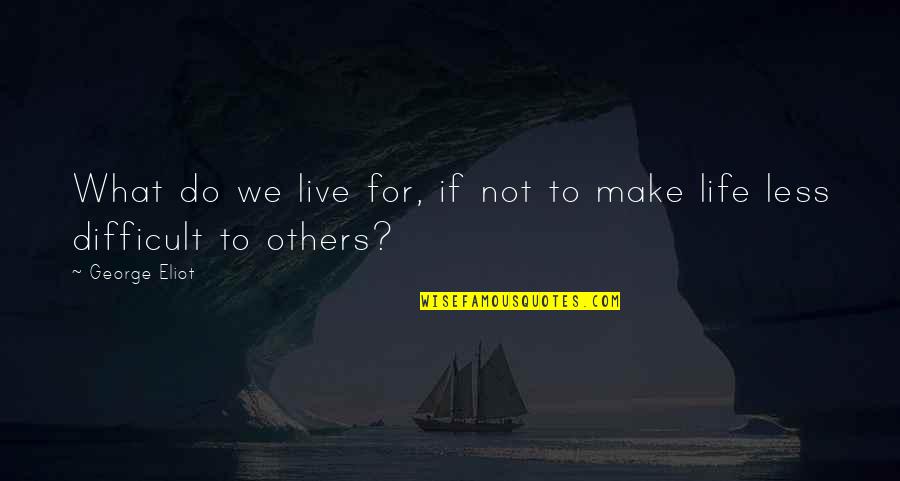 What do we live for, if not to make life less difficult to others?
—
George Eliot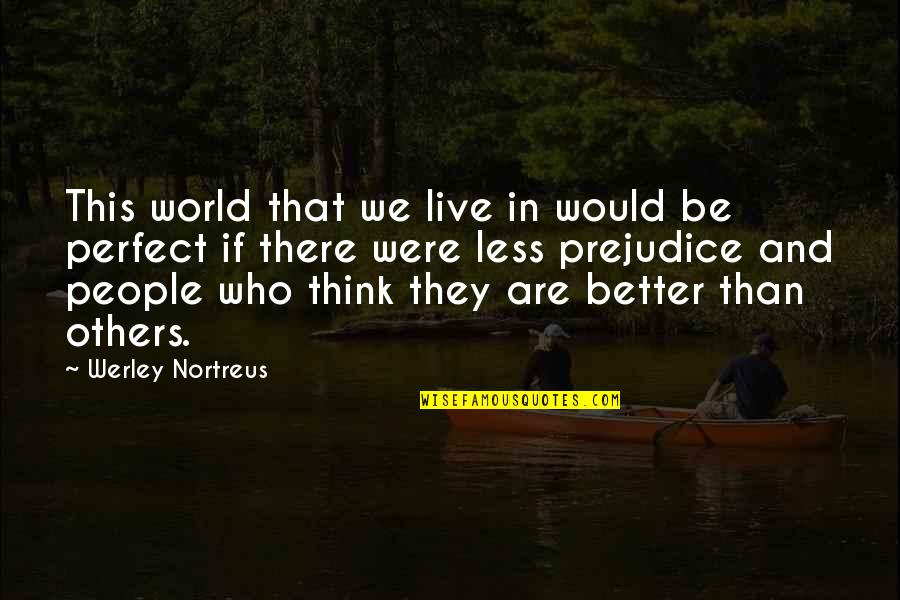 This world that we live in would be perfect if there were less prejudice and people who think they are better than others. —
Werley Nortreus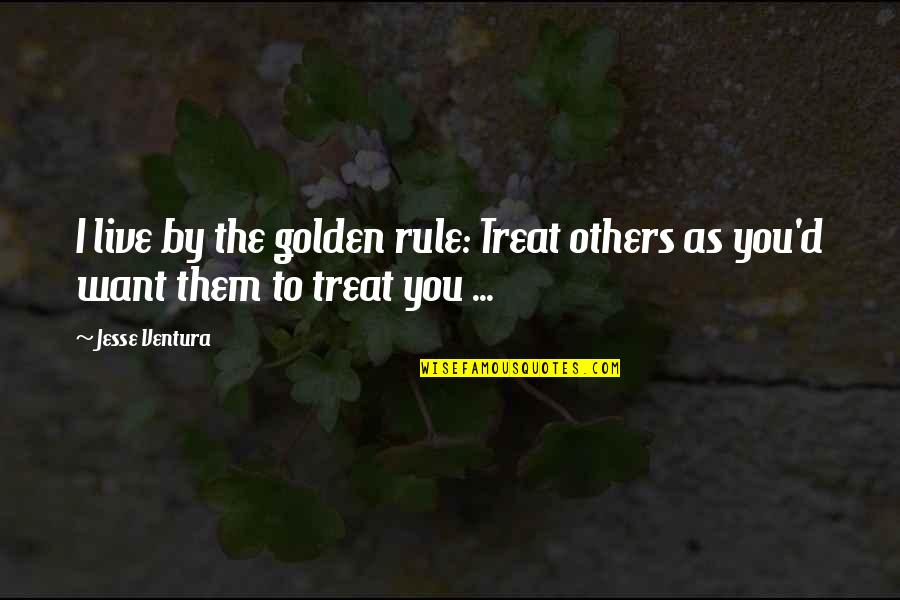 I live by the golden rule: Treat others as you'd want them to treat you ... —
Jesse Ventura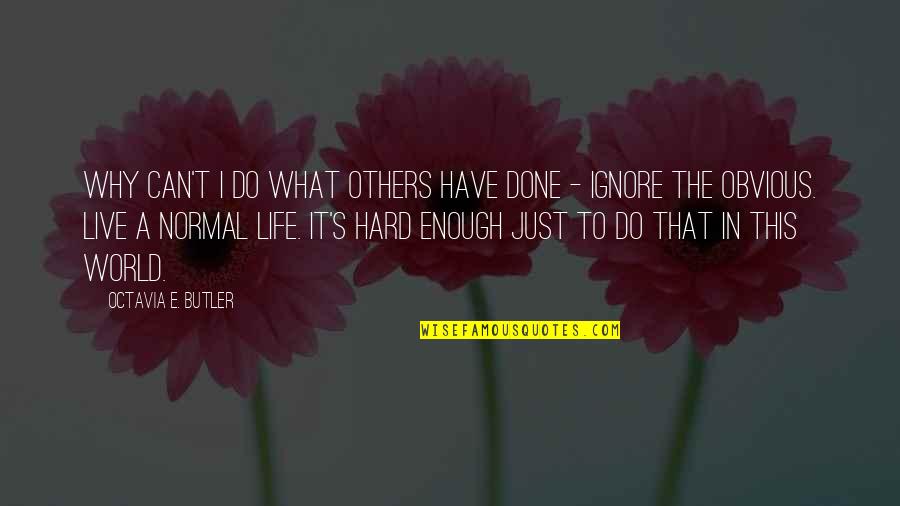 why can't I do what others have done - ignore the obvious. Live a normal life. It's hard enough just to do that in this world. —
Octavia E. Butler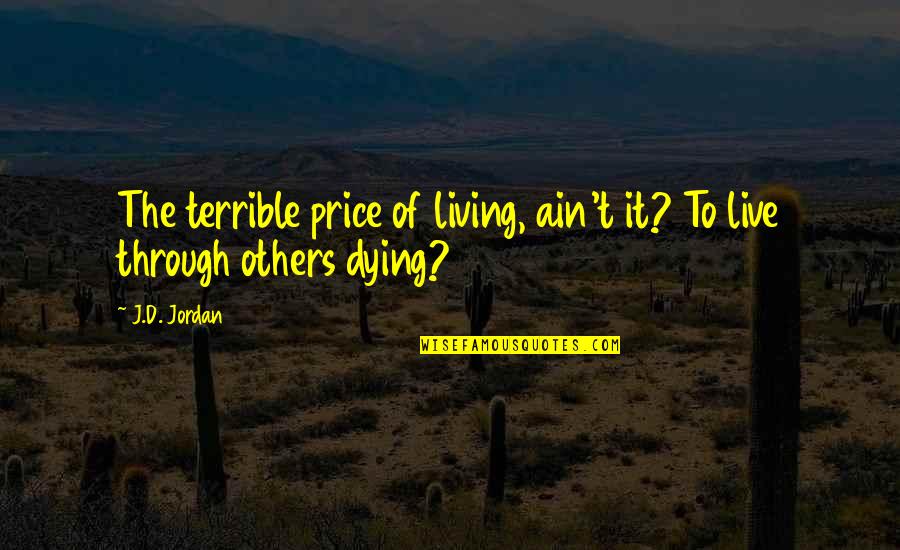 The terrible price of living, ain't it? To live through others dying? —
J.D. Jordan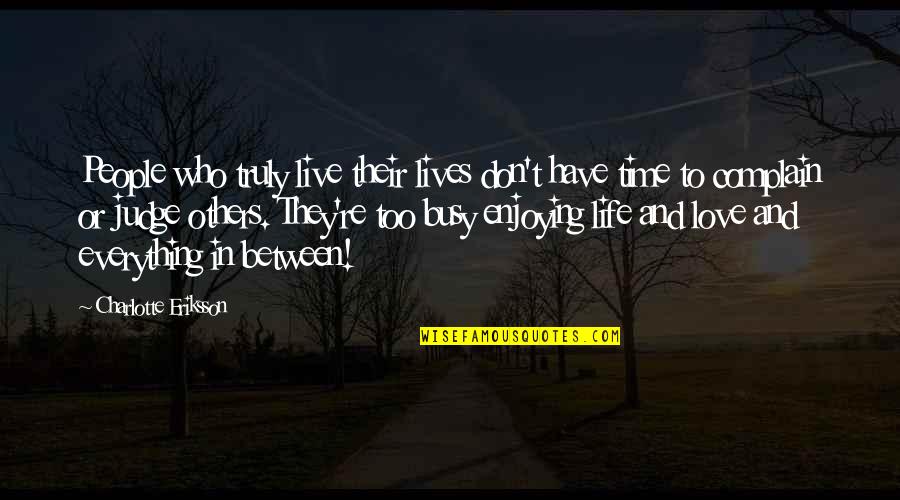 People who truly live their lives don't have time to complain or judge others. They're too busy enjoying life and love and everything in between! —
Charlotte Eriksson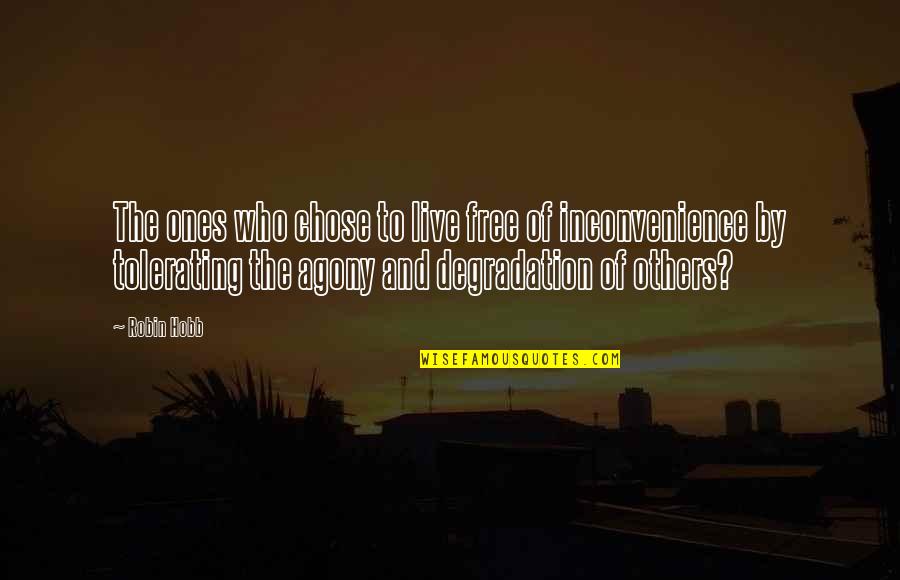 The ones who chose to live free of inconvenience by tolerating the agony and degradation of others? —
Robin Hobb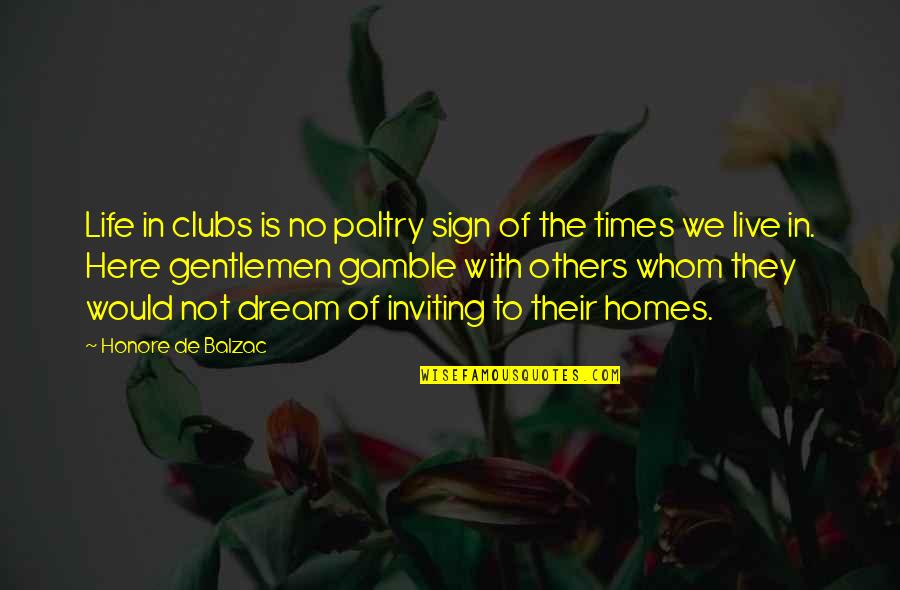 Life in clubs is no paltry sign of the times we live in. Here gentlemen gamble with others whom they would not dream of inviting to their homes. —
Honore De Balzac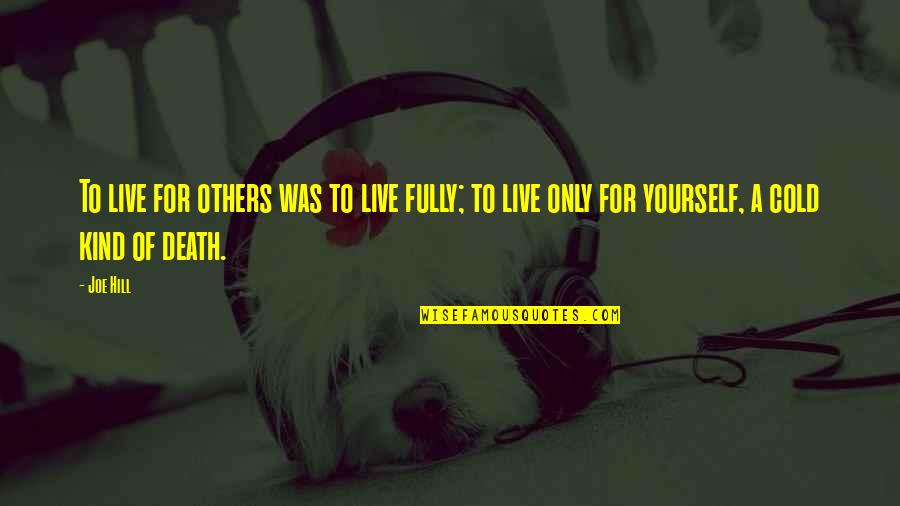 To live for others was to live fully; to live only for yourself, a cold kind of death. —
Joe Hill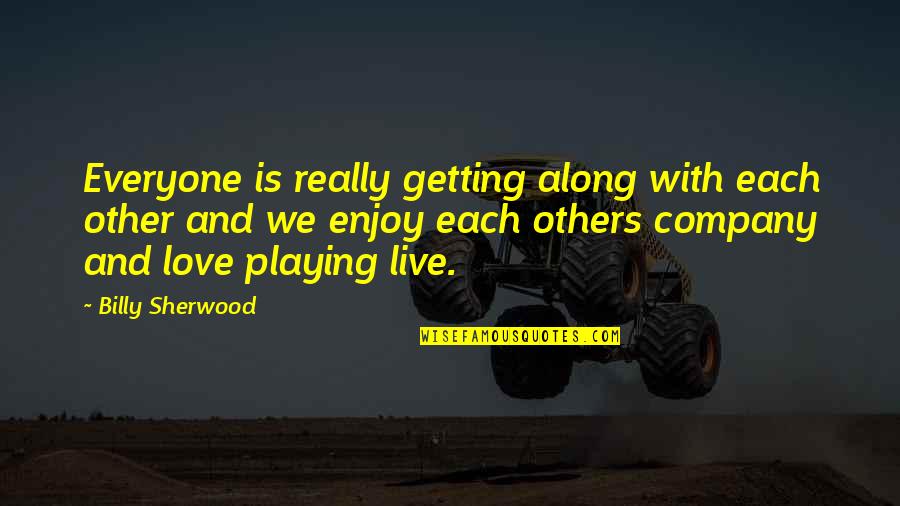 Everyone is really getting along with each other and we enjoy each others company and love playing live. —
Billy Sherwood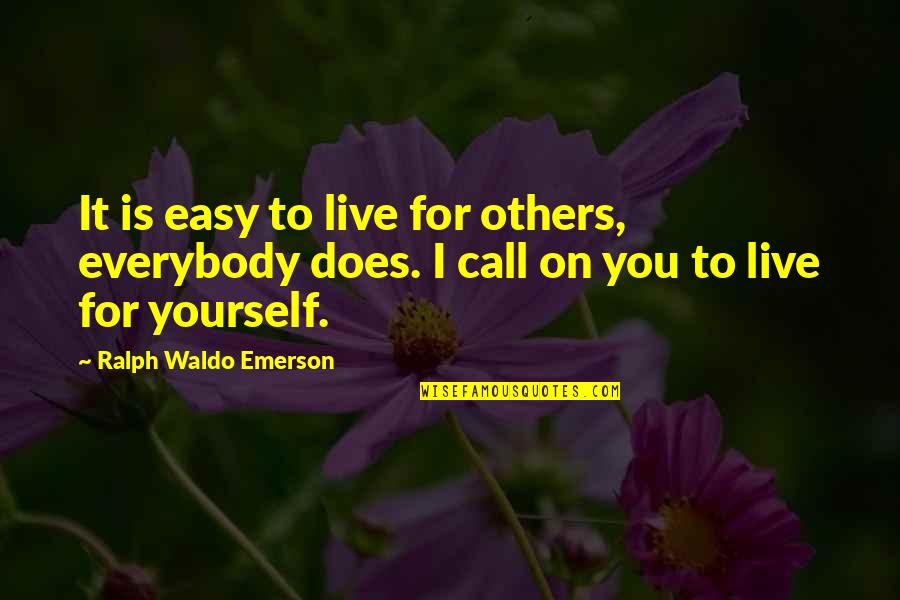 It is easy to live for others, everybody does. I call on you to live for yourself. —
Ralph Waldo Emerson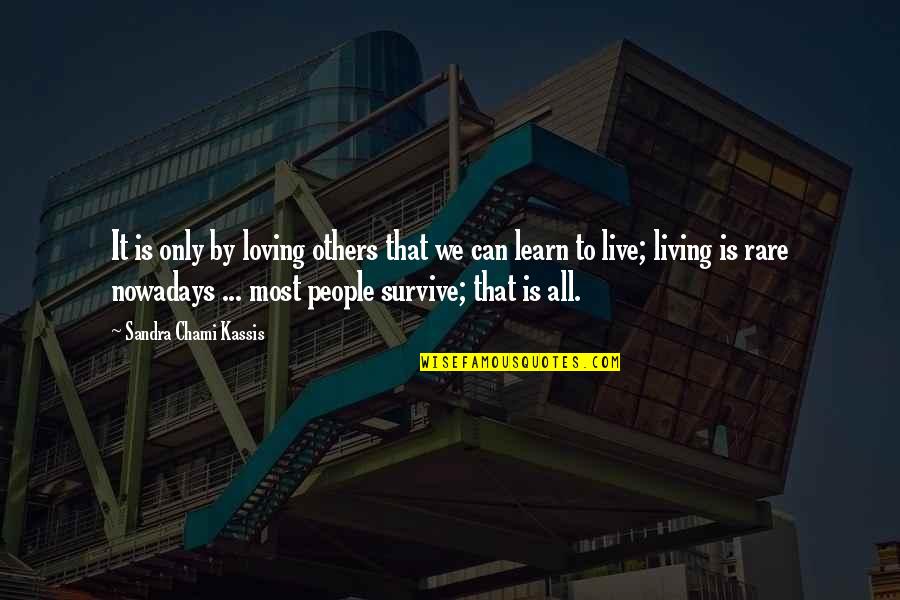 It is only by loving others that we can learn to live; living is rare nowadays ... most people survive; that is all. —
Sandra Chami Kassis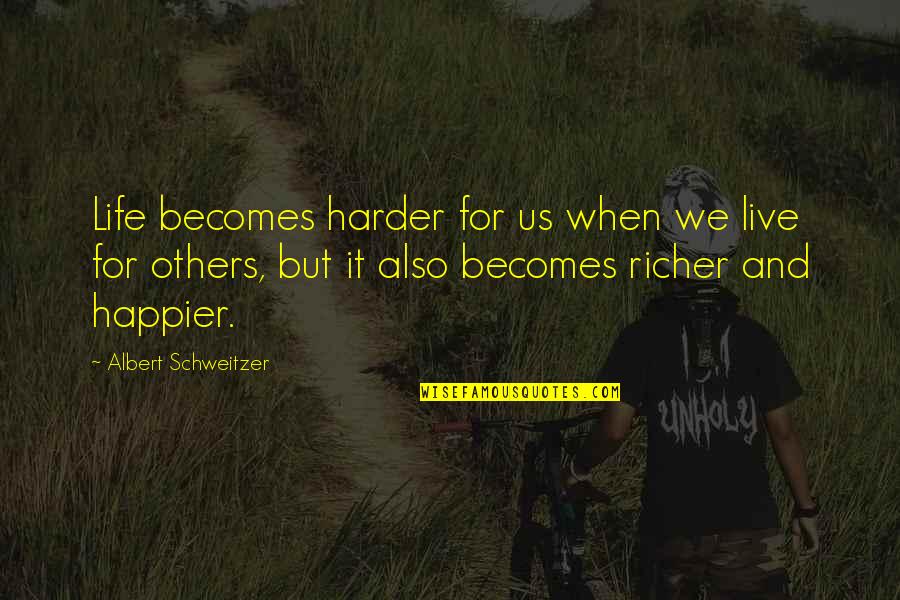 Life becomes harder for us when
we live for others
, but it also becomes richer and happier. —
Albert Schweitzer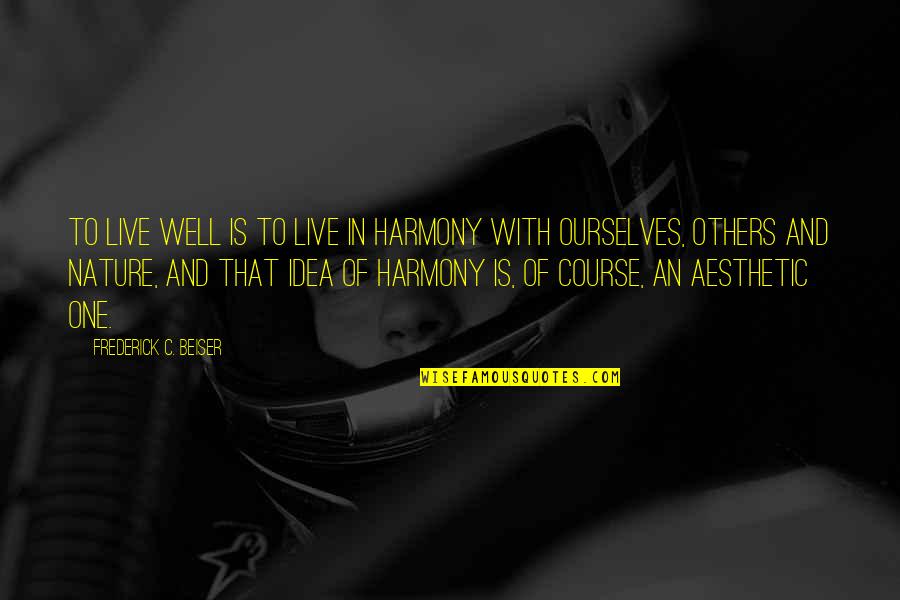 To live well is to live in harmony with ourselves, others and nature, and that idea of harmony is, of course, an aesthetic one. —
Frederick C. Beiser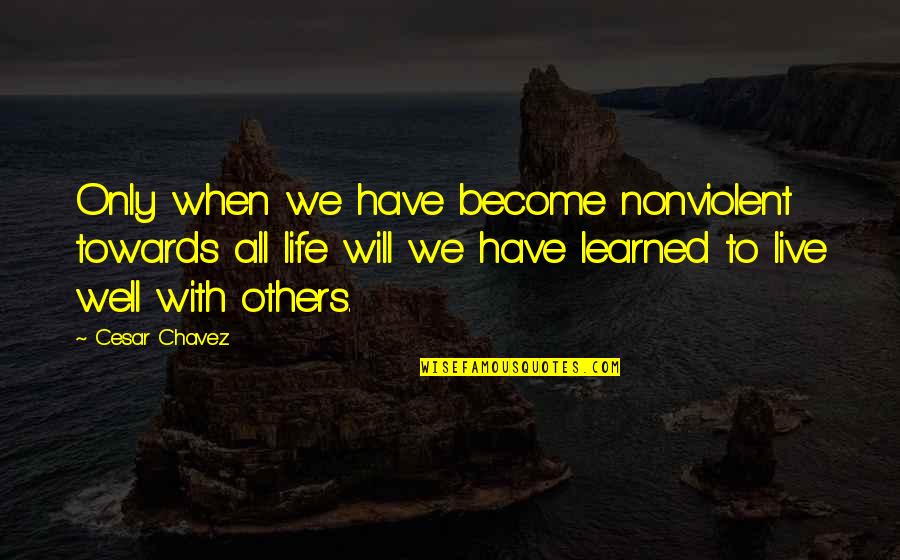 Only when we have become nonviolent towards all life will we have learned to live well with others. —
Cesar Chavez
If you live life with the intention of making a difference in others' lives, your life will be full not empty. —
John C. Maxwell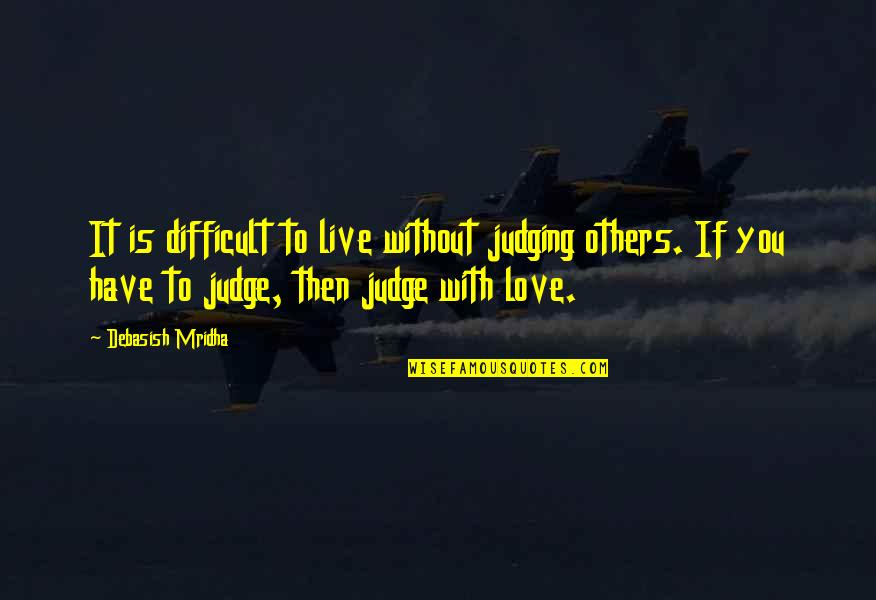 It is difficult to live without judging others. If you have to judge, then judge with love. —
Debasish Mridha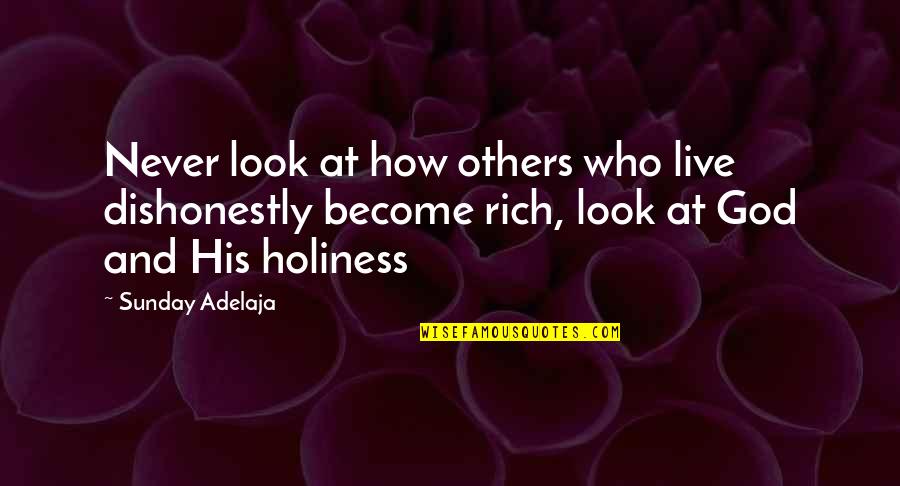 Never look at how others who live dishonestly become rich, look at God and His holiness —
Sunday Adelaja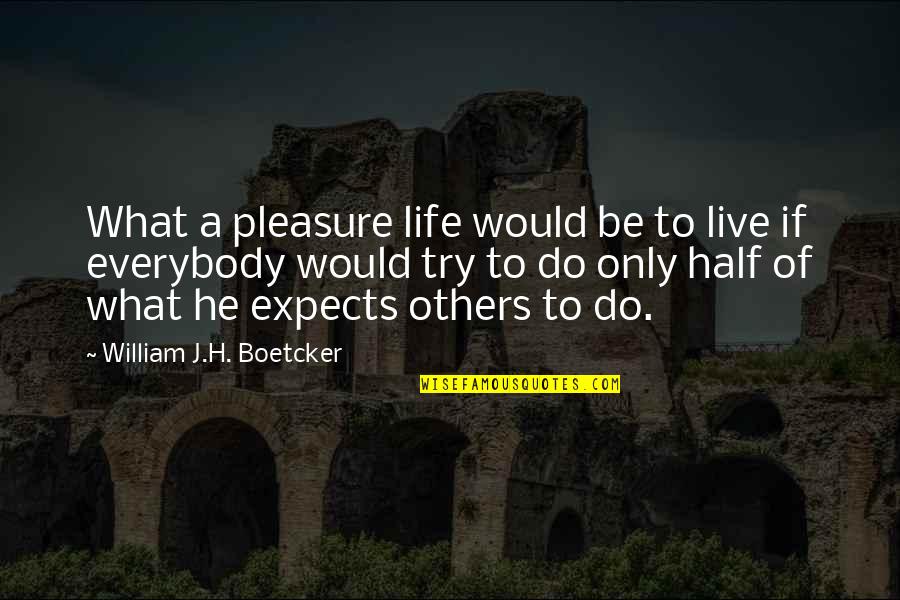 What a pleasure life would be to live if everybody would try to do only half of what he expects others to do. —
William J.H. Boetcker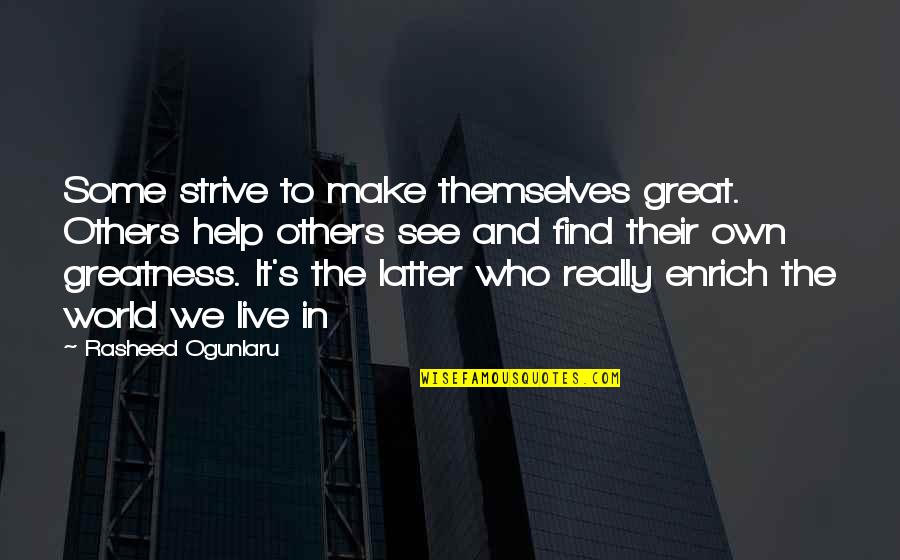 Some strive to make themselves great. Others help others see and find their own greatness. It's the latter who really enrich the world we live in —
Rasheed Ogunlaru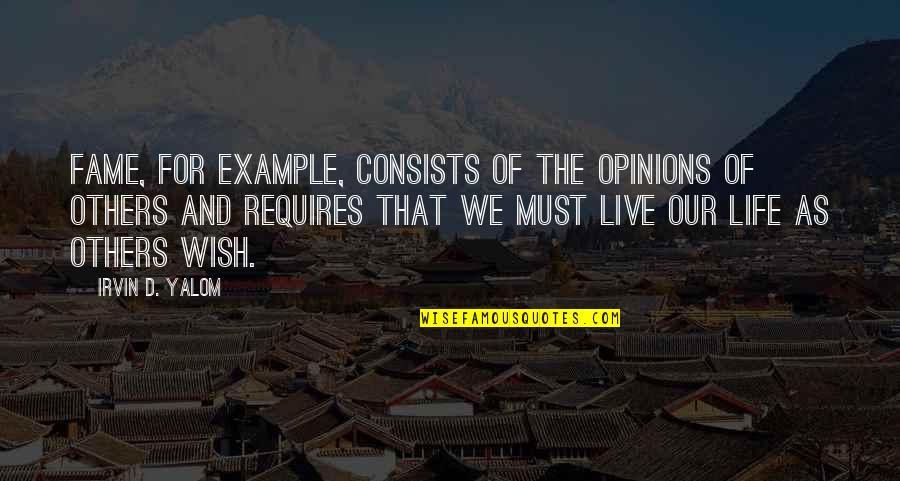 Fame, for example, consists of the opinions of others and requires that we must live our life as others wish. —
Irvin D. Yalom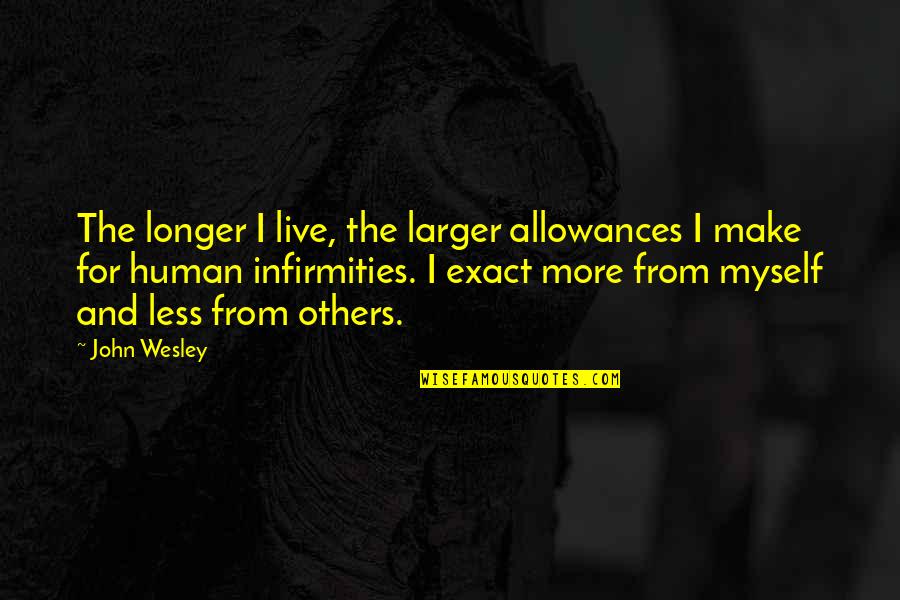 The longer I live, the larger allowances I make for human infirmities. I exact more from myself and less from others. —
John Wesley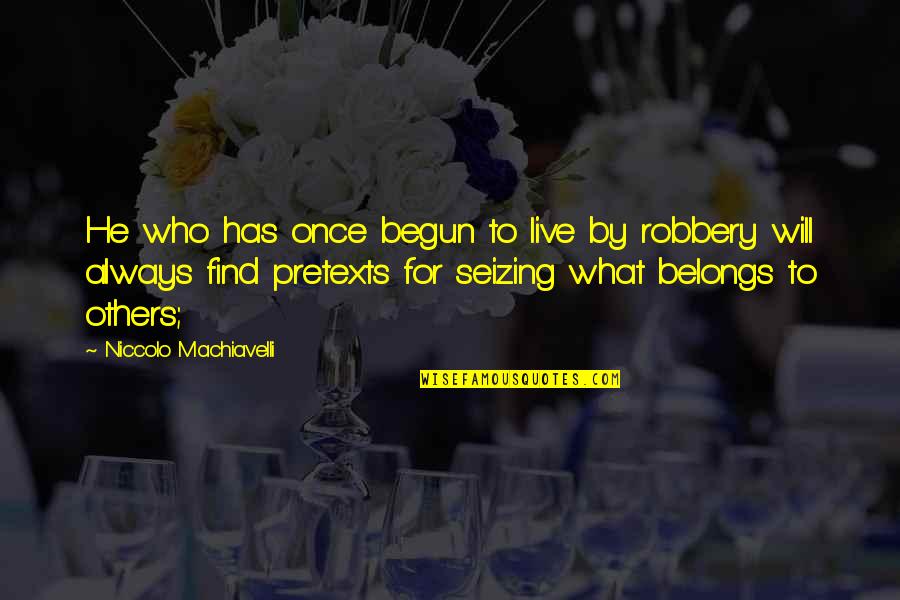 He who has once begun to live by robbery will always find pretexts for seizing what belongs to others; —
Niccolo Machiavelli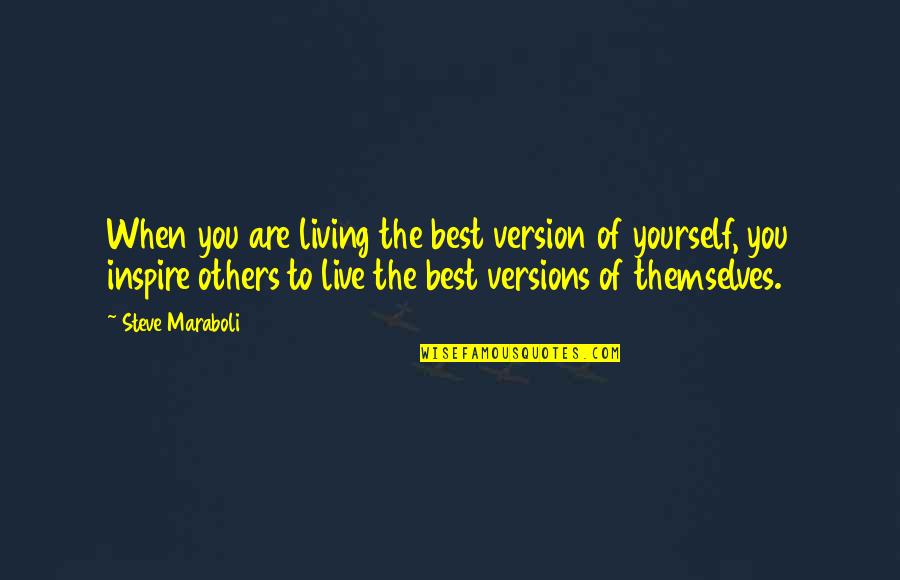 When you are living the best version of yourself, you inspire others to live the best versions of themselves. —
Steve Maraboli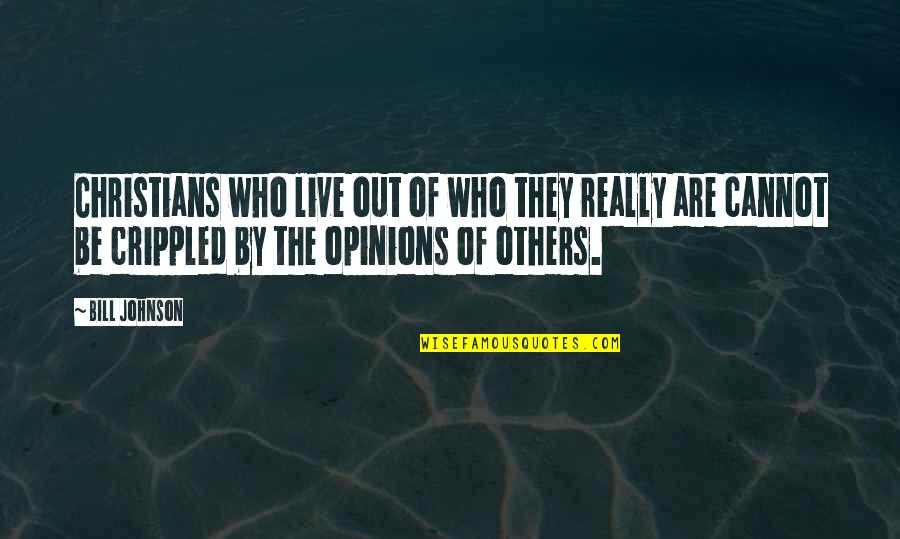 Christians who live out of who they really are cannot be crippled by the opinions of others. —
Bill Johnson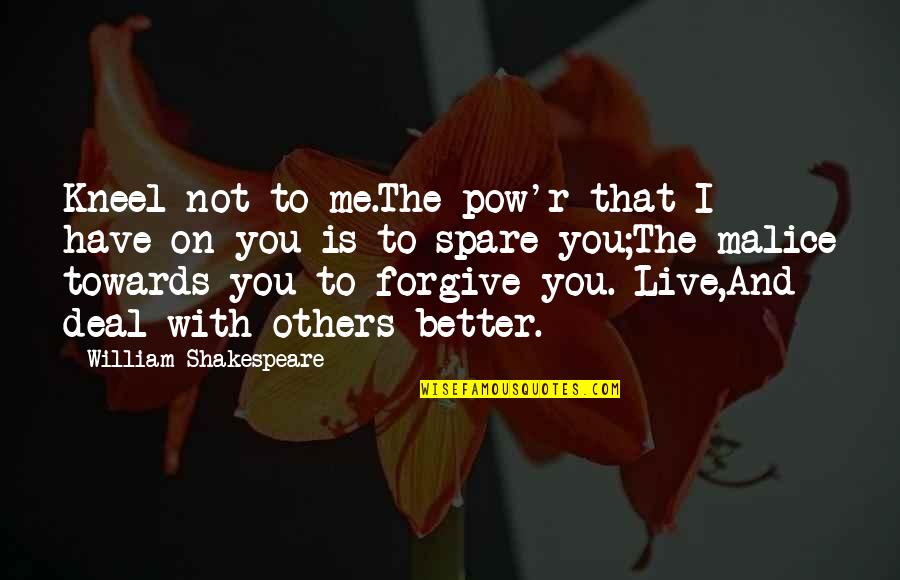 Kneel not to me.
The pow'r that I have on you is to spare you;
The malice towards you to forgive you. Live,
And deal with others better. —
William Shakespeare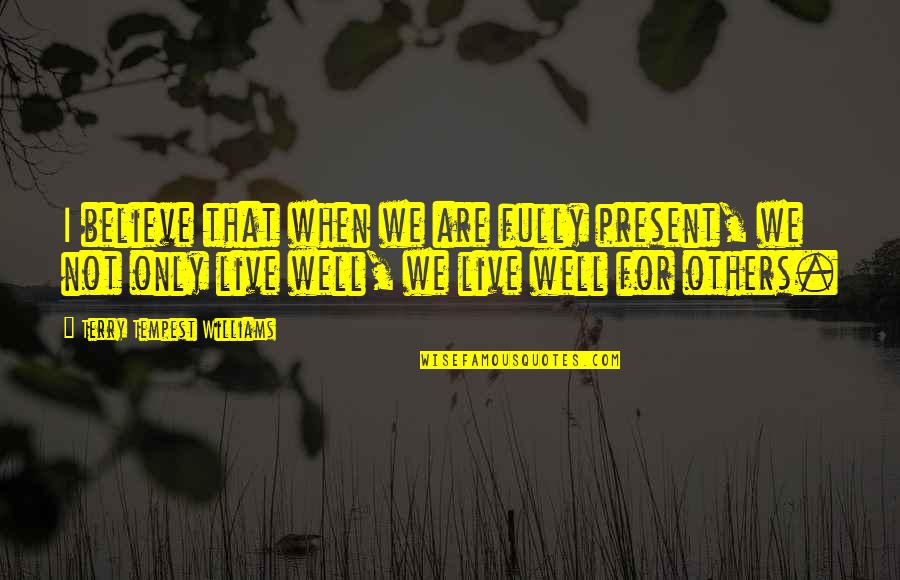 I believe that when we are fully present, we not only live well, we live well for others. —
Terry Tempest Williams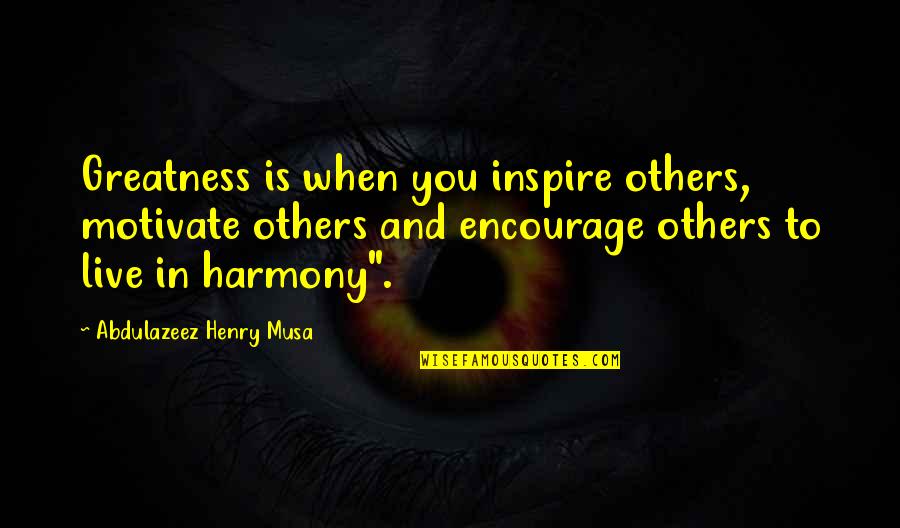 Greatness is when you inspire others, motivate others and encourage others to live in harmony". —
Abdulazeez Henry Musa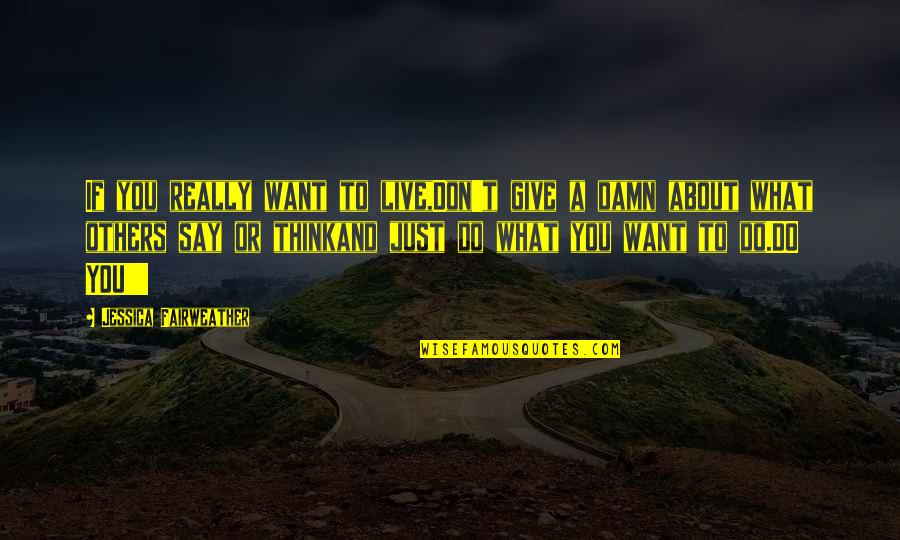 If you really want to live,
Don't give a damn about
what others say or think
and just do what you want to do.
DO YOU!!!! —
Jessica Fairweather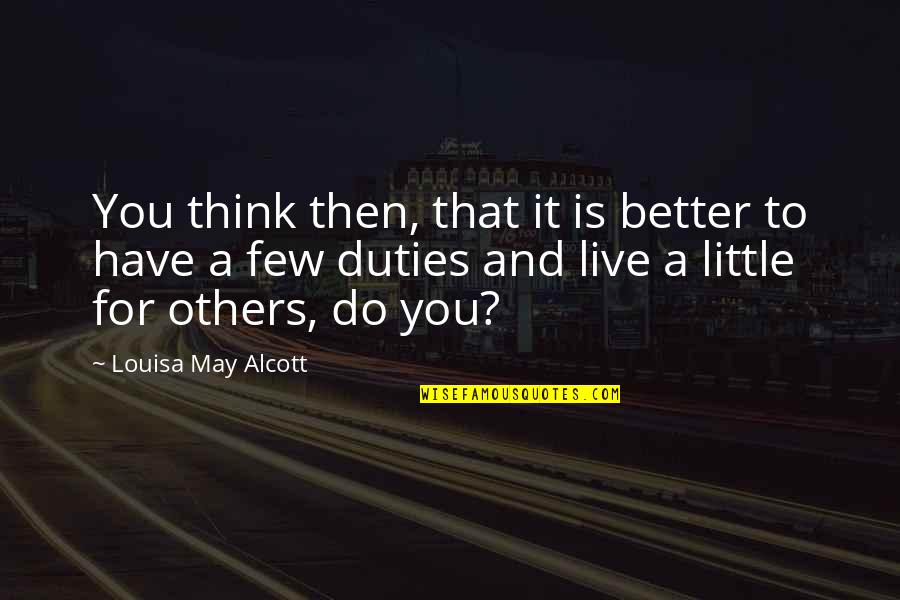 You think then, that it is better to have a few duties and live a little for others, do you? —
Louisa May Alcott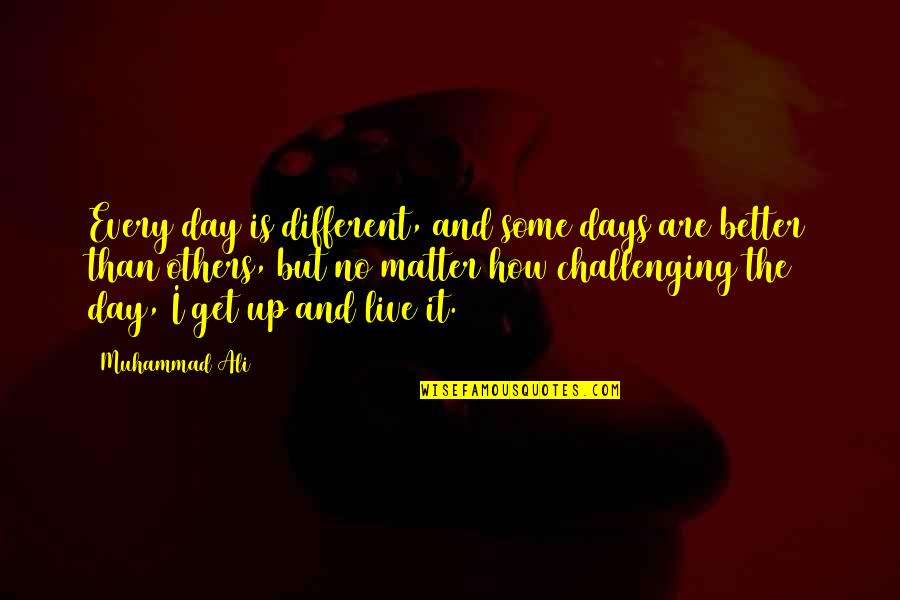 Every day is different, and some days are better than others, but no matter how challenging the day, I get up and live it. —
Muhammad Ali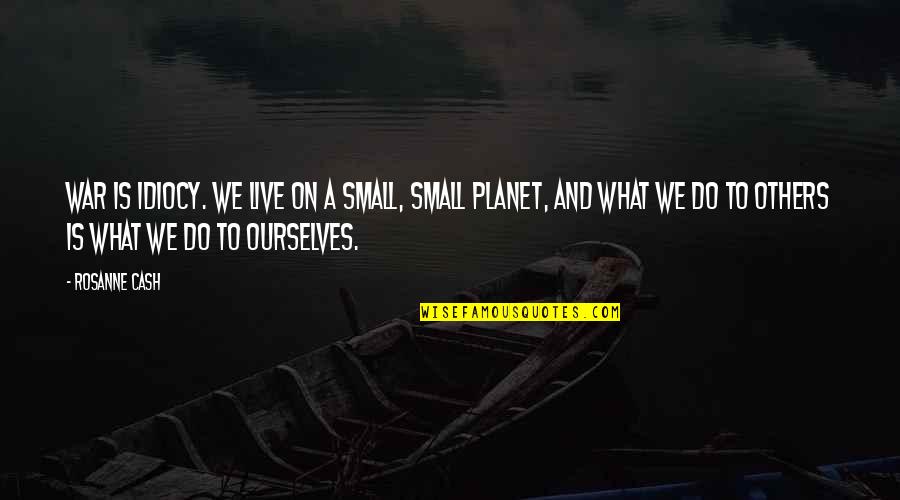 War is idiocy. We live on a small, small planet, and what we do to others is what we do to ourselves. —
Rosanne Cash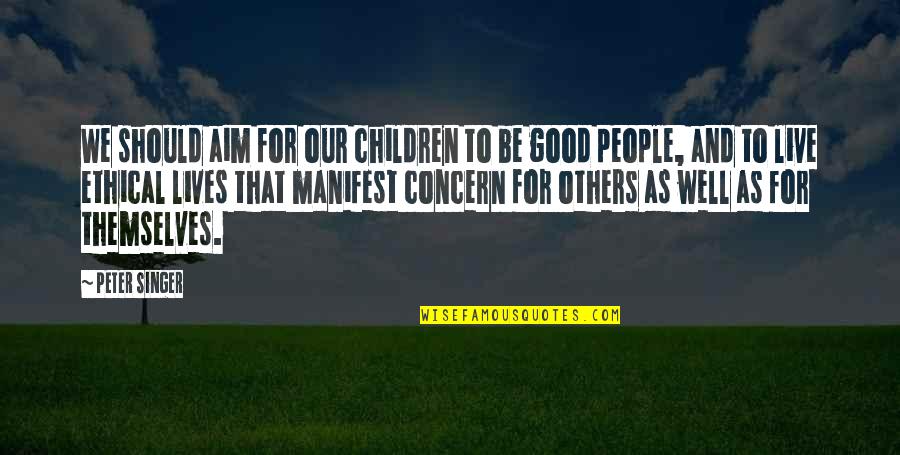 We should aim for our children to be good people, and to live ethical lives that manifest concern for others as well as for themselves. —
Peter Singer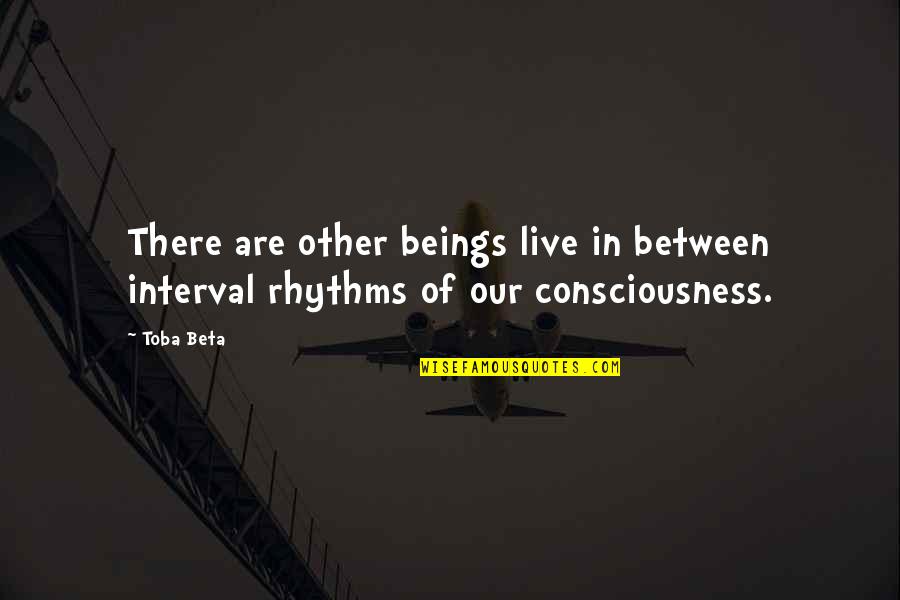 There are other beings live in between
interval rhythms of our consciousness. —
Toba Beta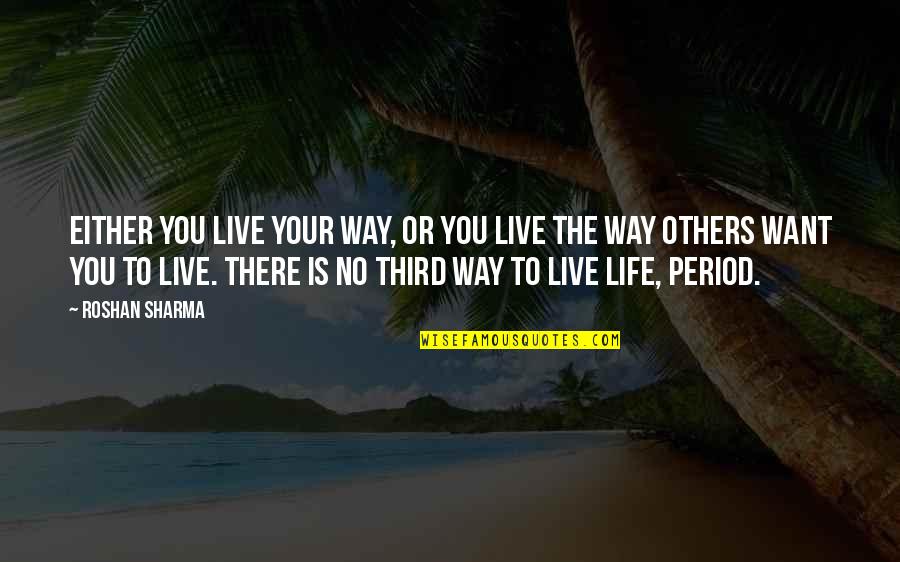 Either you live your way, or you live the way others want you to live. There is no third way to live life, period. —
Roshan Sharma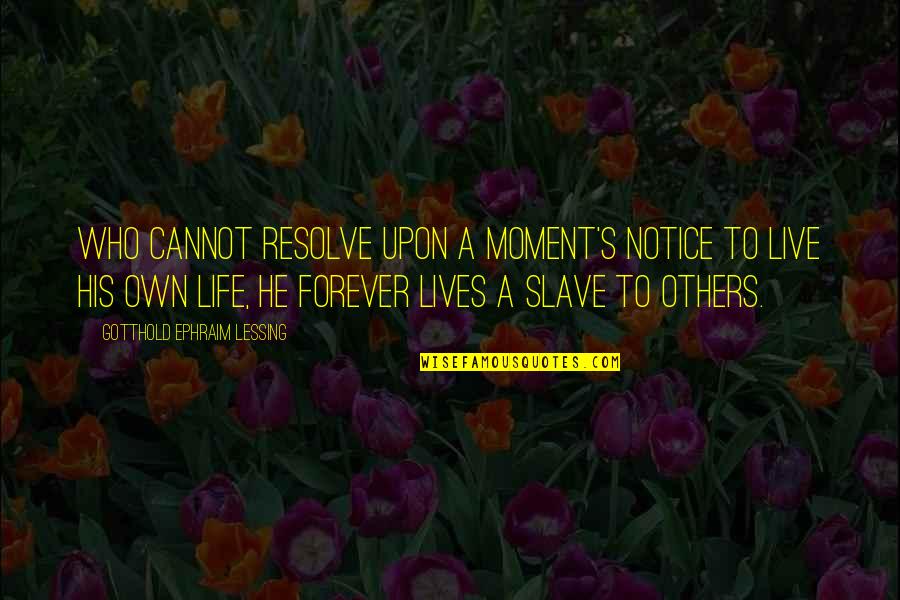 Who cannot resolve upon a moment's notice To live his own life, he forever lives A slave to others. —
Gotthold Ephraim Lessing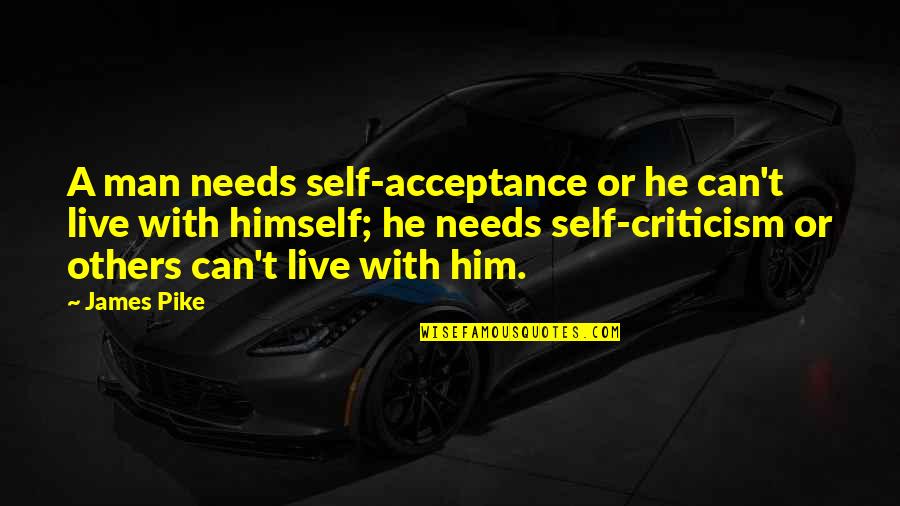 A man needs self-acceptance or he can't live with himself; he needs self-criticism or others can't live with him. —
James Pike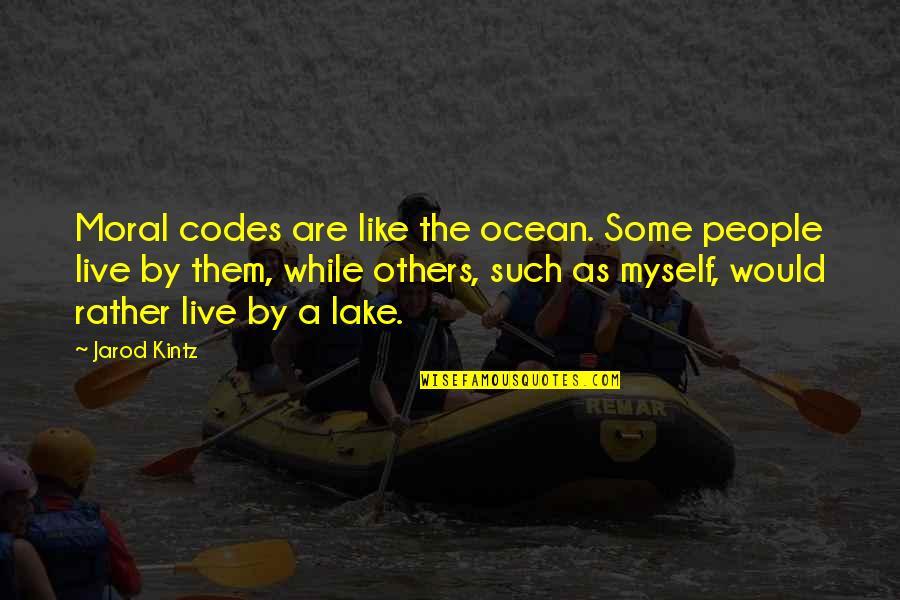 Moral codes are like the ocean. Some people live by them, while others, such as myself, would rather live by a lake. —
Jarod Kintz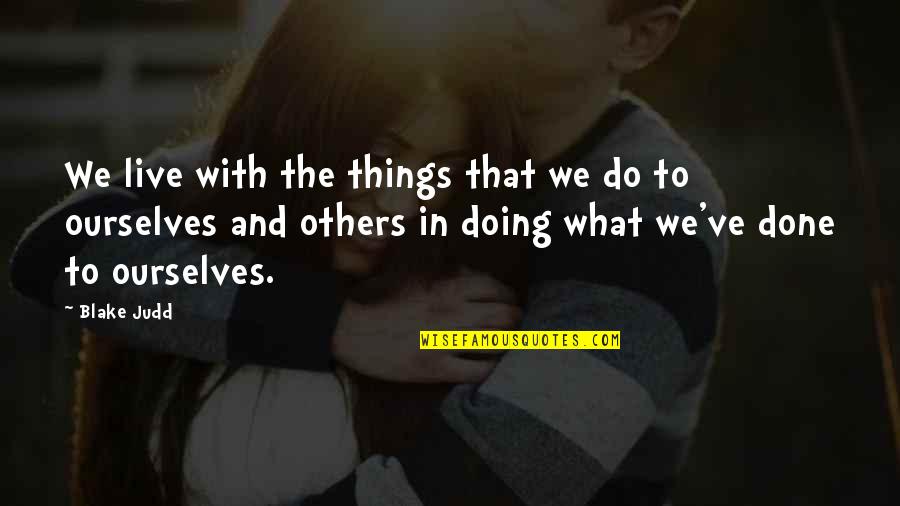 We live with the things that we do to ourselves and others in doing what we've done to ourselves. —
Blake Judd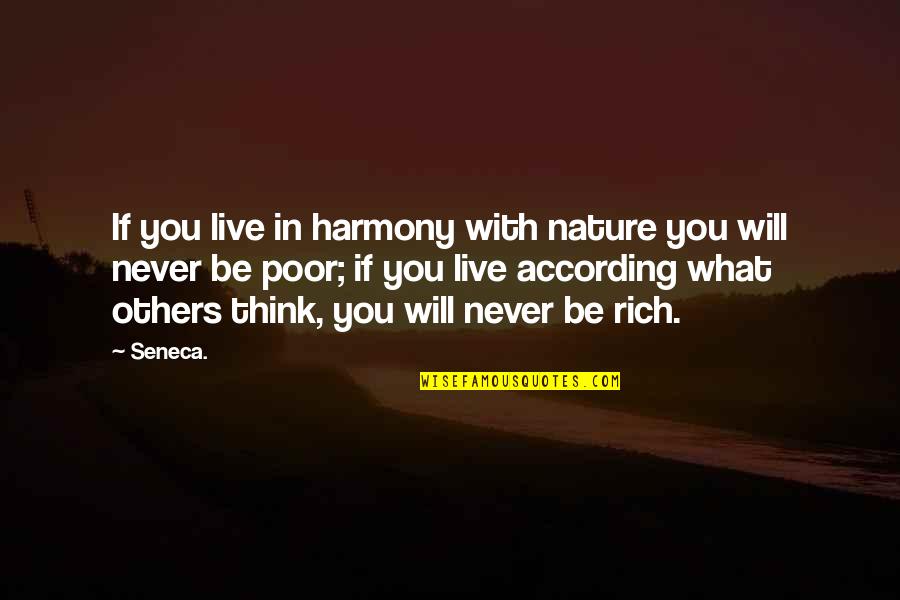 If you live in harmony with nature you will never be poor; if you live according what others think, you will never be rich. —
Seneca.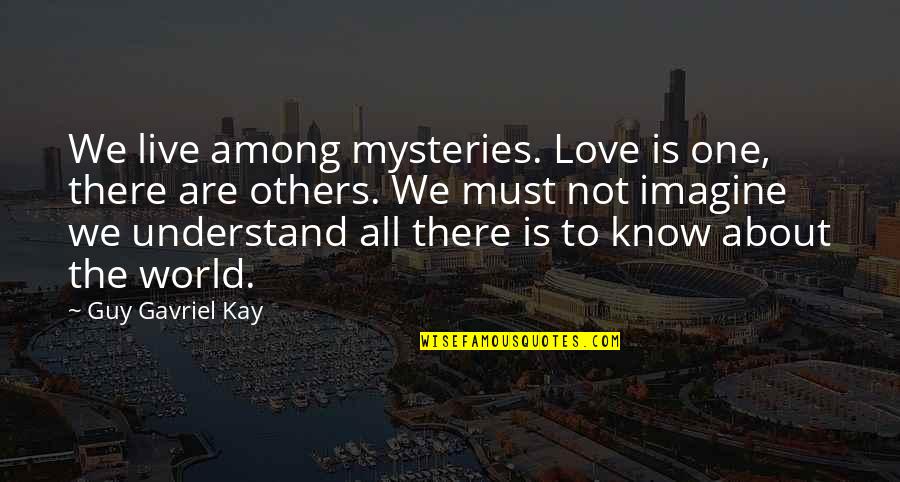 We live among mysteries. Love is one, there are others. We must not imagine we understand all there is to know about the world. —
Guy Gavriel Kay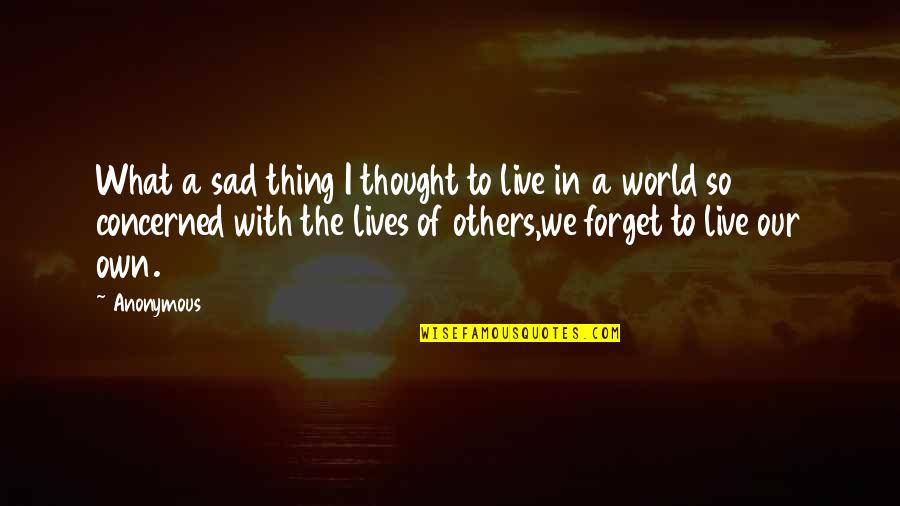 What a sad thing I thought
to live in a world so concerned with the lives of others,
we forget to live our own. —
Anonymous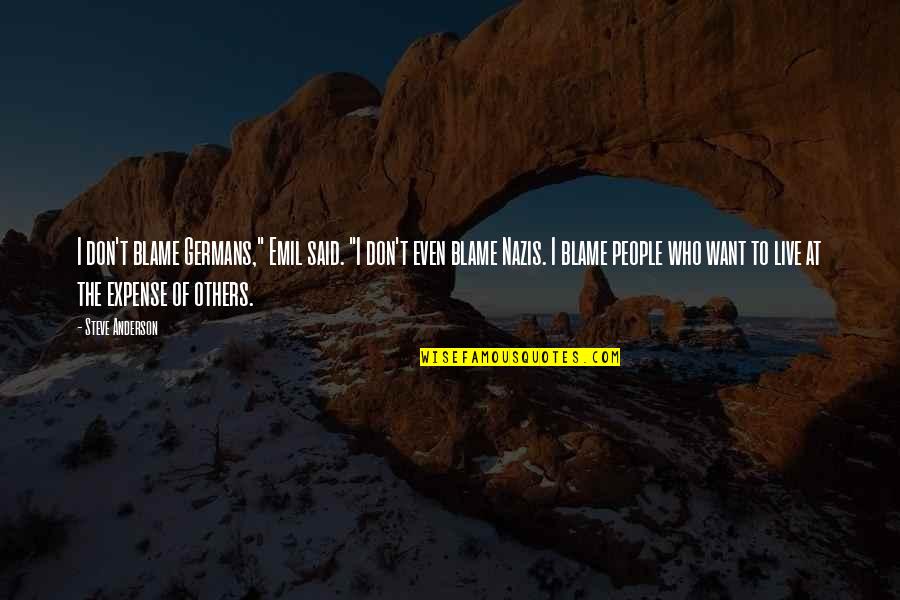 I don't blame Germans," Emil said. "I don't even blame Nazis. I blame people who want to live at the expense of others. —
Steve Anderson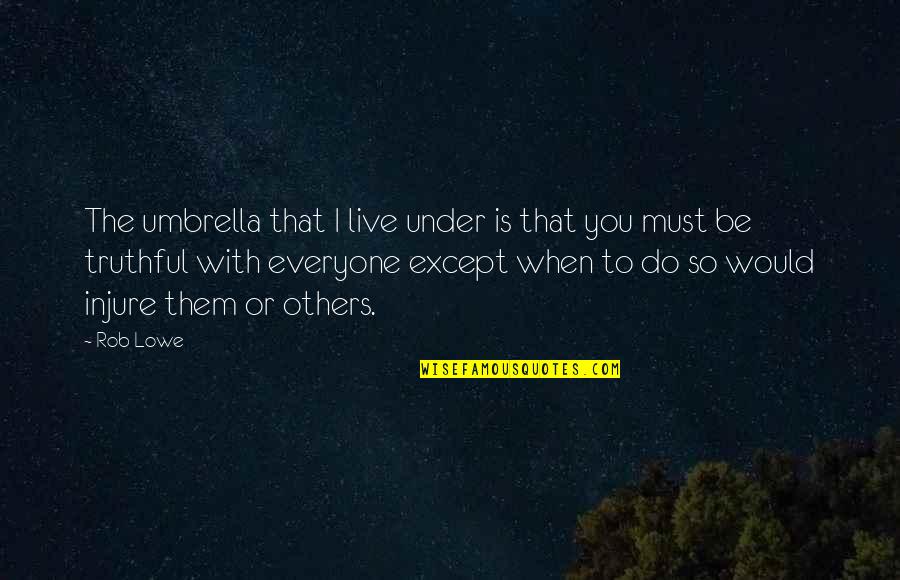 The umbrella that I live under is that you must be truthful with everyone except when to do so would injure them or others. —
Rob Lowe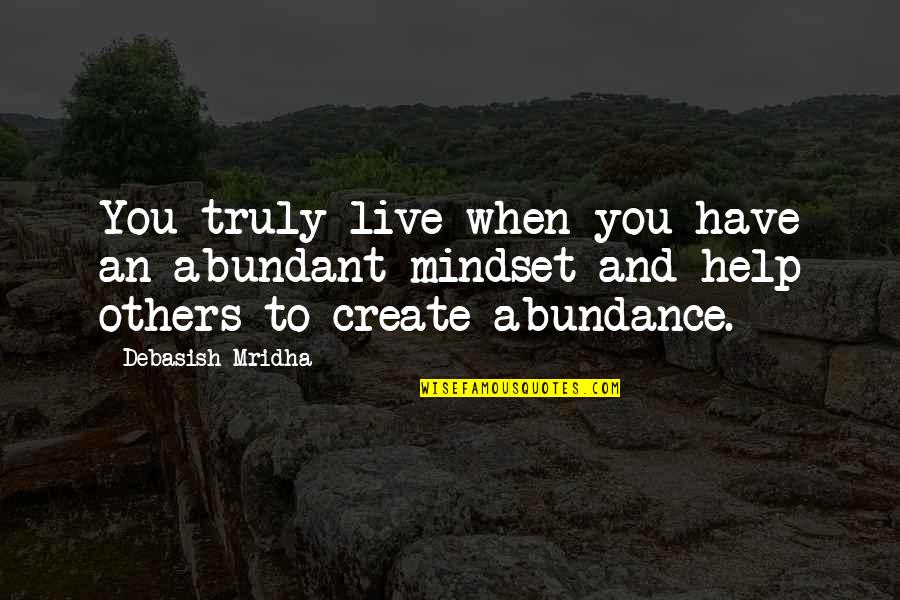 You truly live when you have an abundant mindset and help others to create abundance. —
Debasish Mridha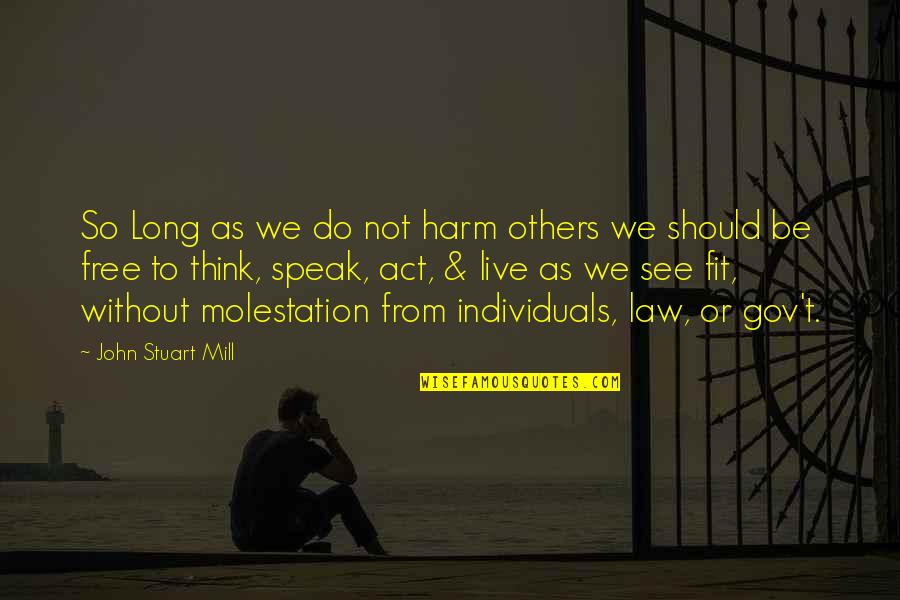 So Long as we do not harm others we should be free to think, speak, act, & live as we see fit, without molestation from individuals, law, or gov't. —
John Stuart Mill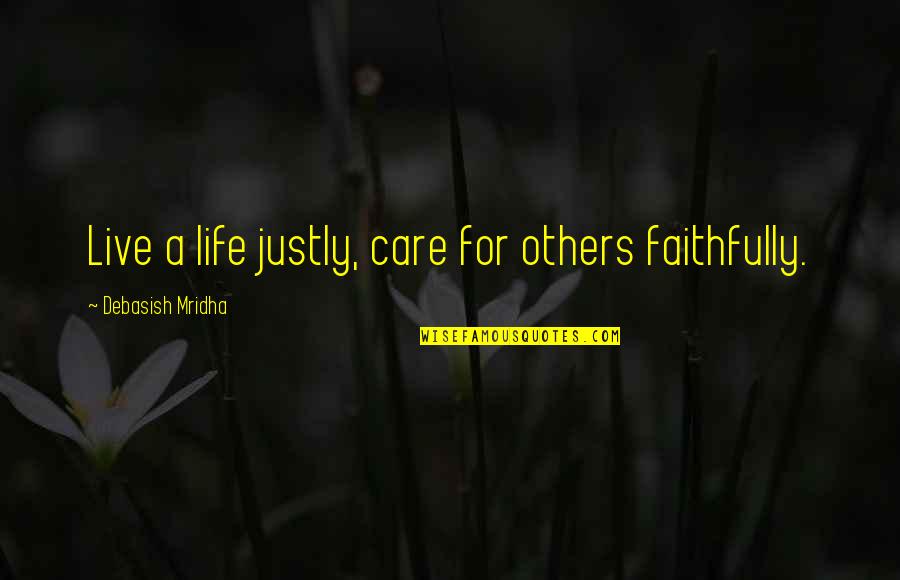 Live a life justly, care for others faithfully. —
Debasish Mridha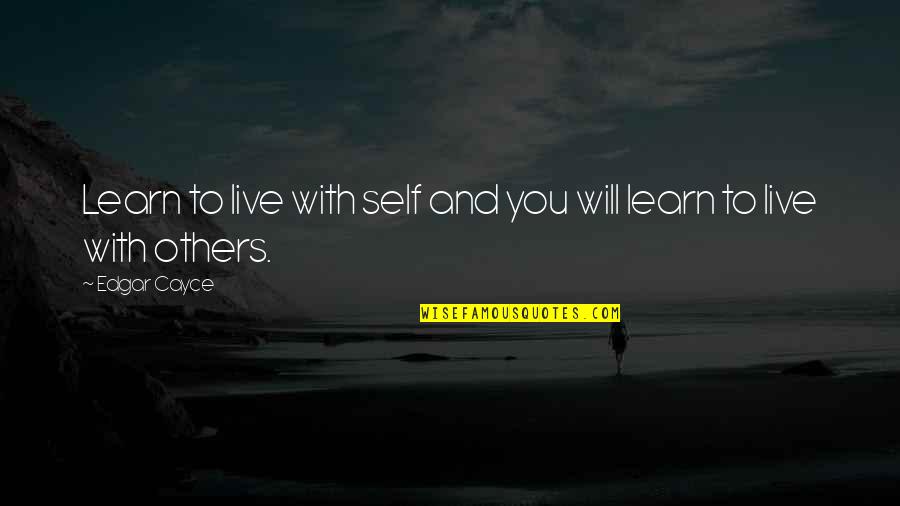 Learn to live with self and you will learn to live with others. —
Edgar Cayce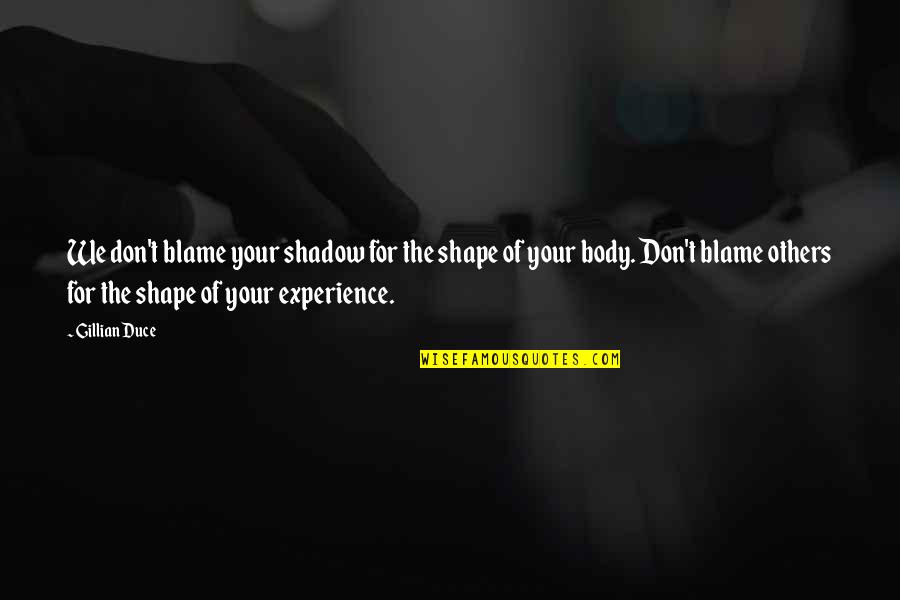 We don't blame your shadow for the shape of your body. Don't blame others for the shape of your experience. —
Gillian Duce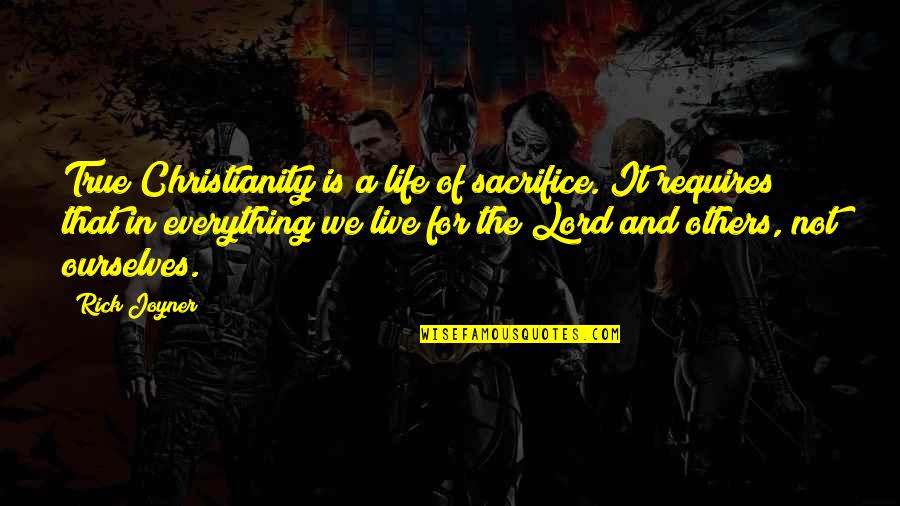 True Christianity is a life of sacrifice. It requires that in everything we live for the Lord and others, not ourselves. —
Rick Joyner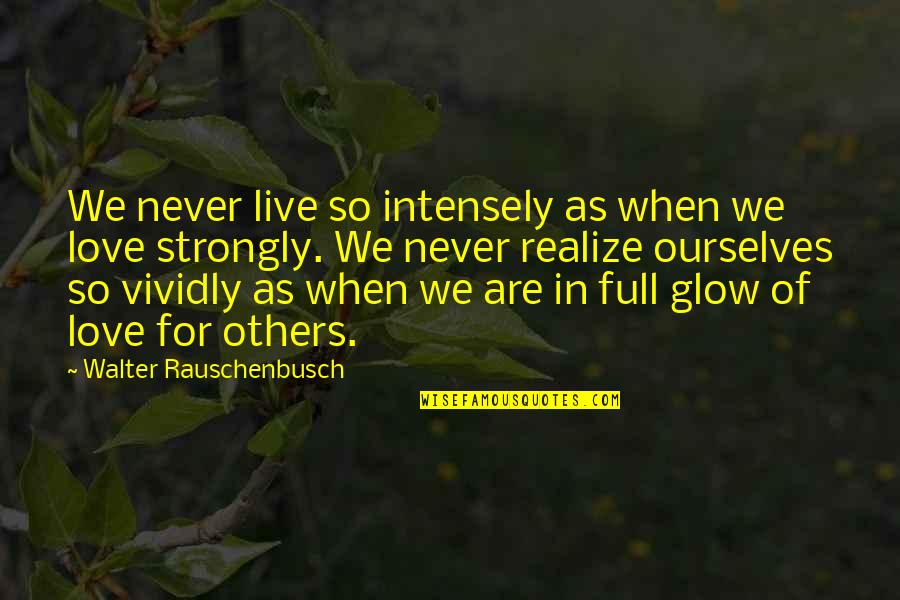 We never live so intensely as when we love strongly. We never realize ourselves so vividly as when we are in full glow of love for others. —
Walter Rauschenbusch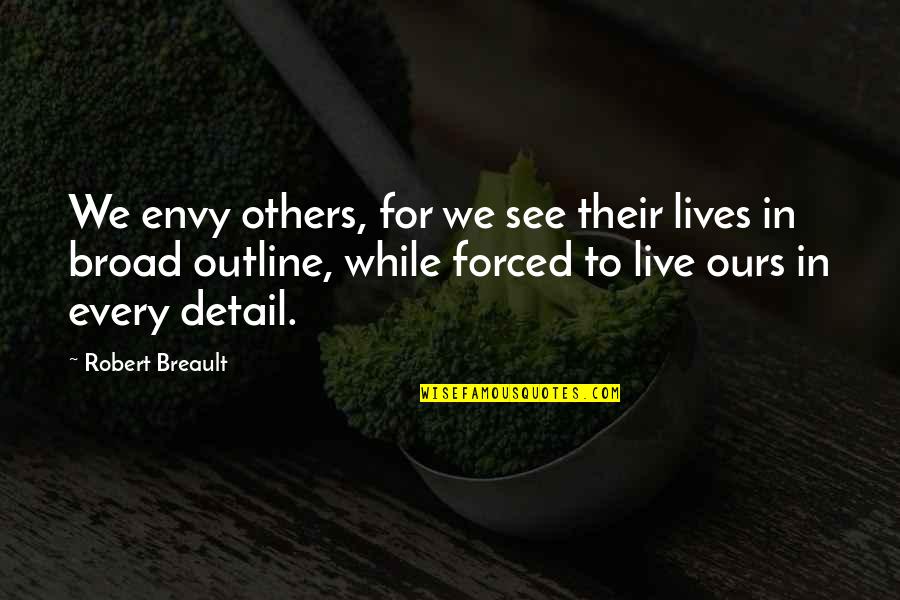 We envy others, for we see their lives in broad outline, while forced to live ours in every detail. —
Robert Breault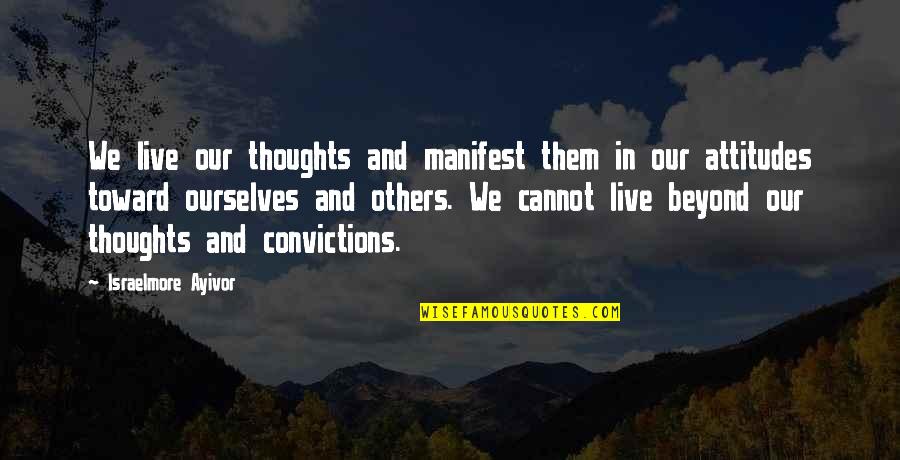 We live our thoughts and manifest them in our attitudes toward ourselves and others. We cannot live beyond our thoughts and convictions. —
Israelmore Ayivor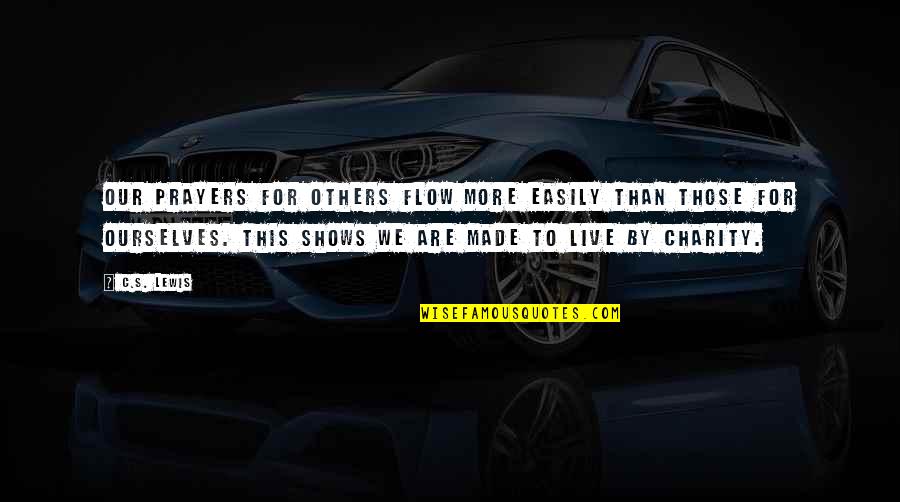 Our prayers for others flow more easily than those for ourselves. This shows we are made to live by charity. —
C.S. Lewis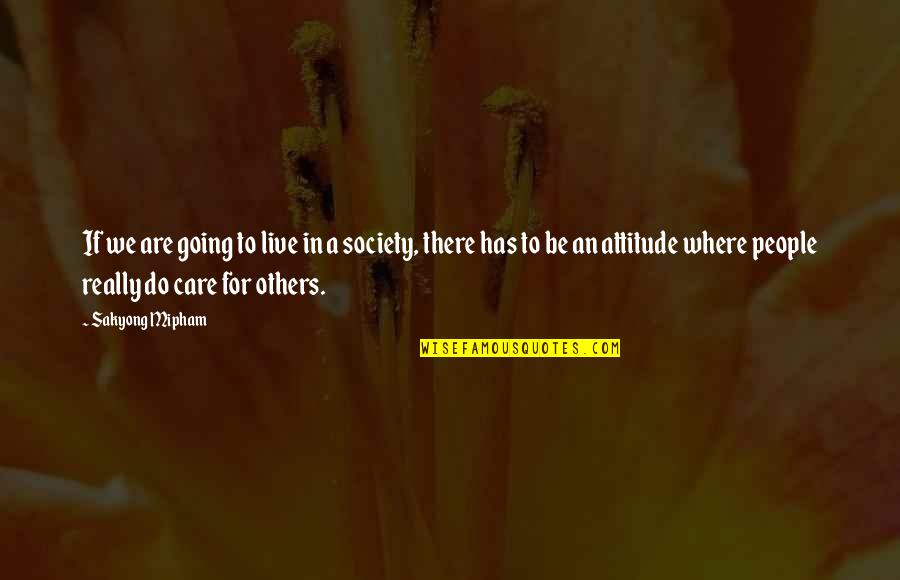 If we are going to live in a society, there has to be an attitude where people really do care for others. —
Sakyong Mipham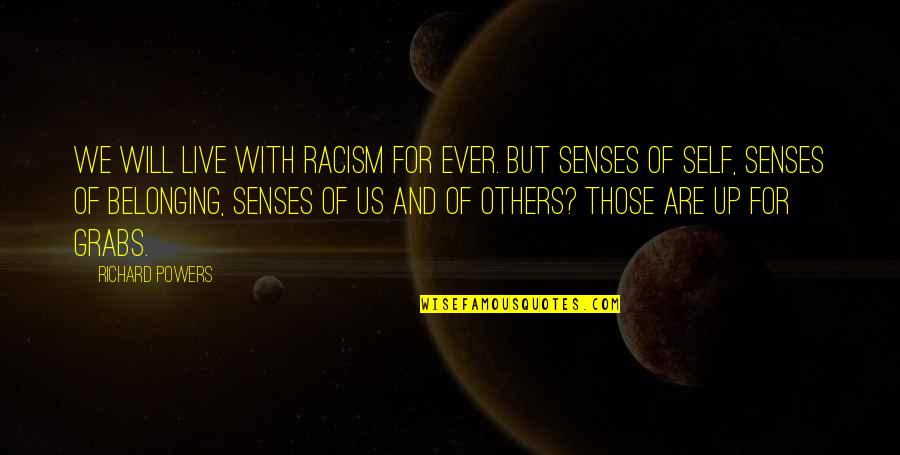 We will live with racism for ever. But senses of self, senses of belonging, senses of us and of others? Those are up for grabs. —
Richard Powers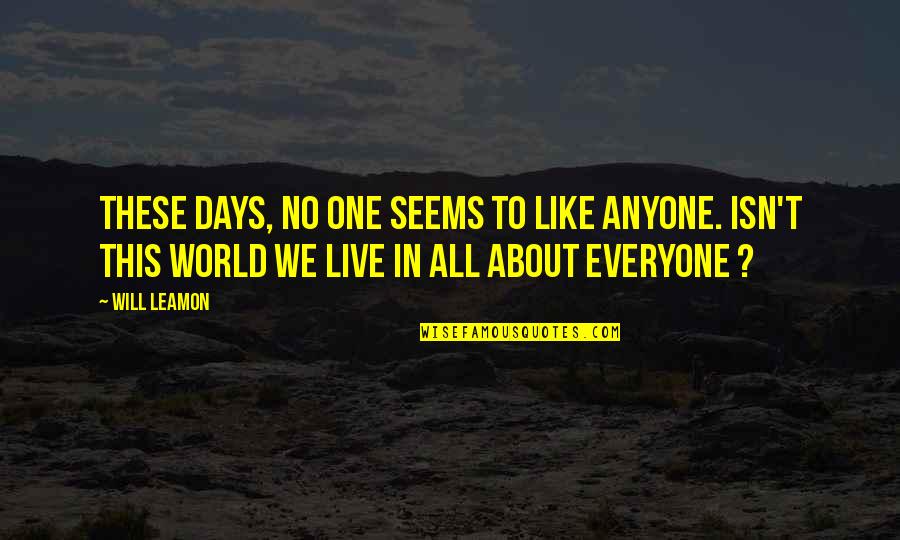 These days, no one seems to like anyone. Isn't this world we live in all about everyone ? —
Will Leamon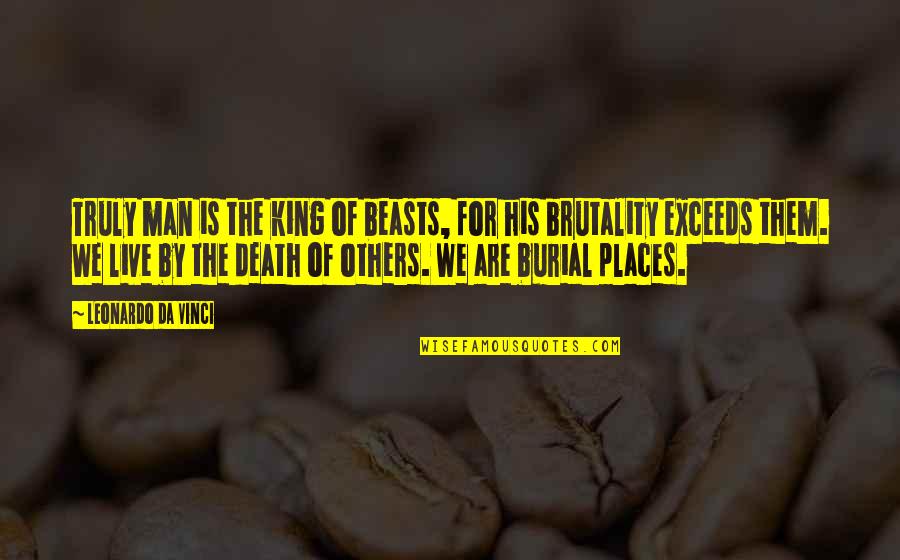 Truly man is the king of beasts, for his brutality exceeds them. We live by the death of others. We are burial places. —
Leonardo Da Vinci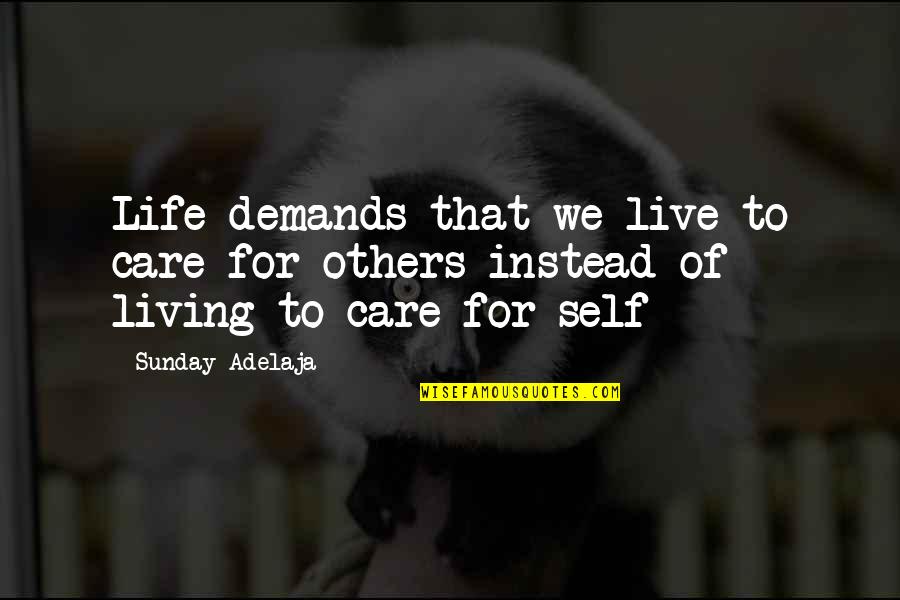 Life demands that we live to care for others instead of living to care for self —
Sunday Adelaja