We Grow Up Together Quotes
Collection of top 38 famous quotes about We Grow Up Together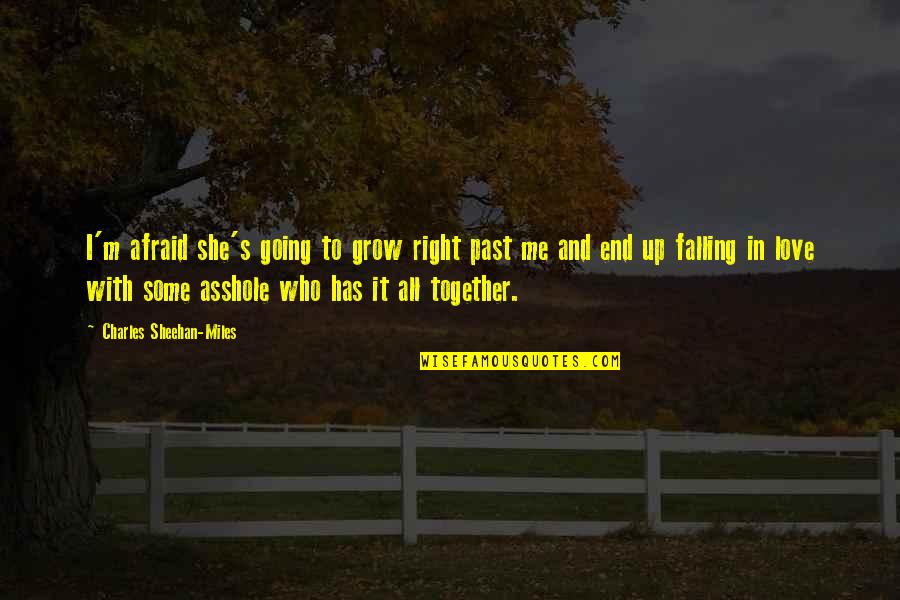 I'm afraid she's going to grow right past me and end up falling in love with some asshole who has it all together.
—
Charles Sheehan-Miles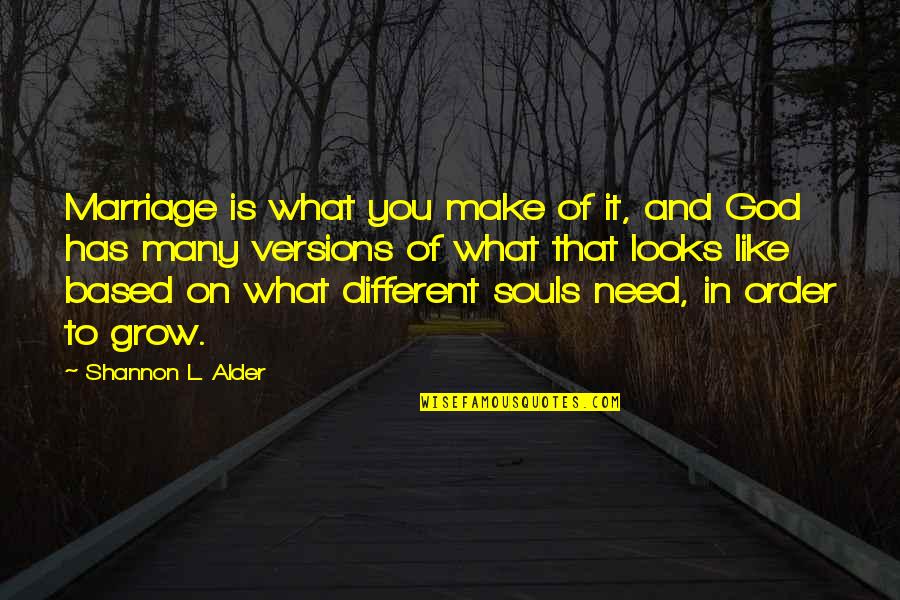 Marriage is what you make of it, and God has many versions of what that looks like based on what different souls need, in order to grow.
—
Shannon L. Alder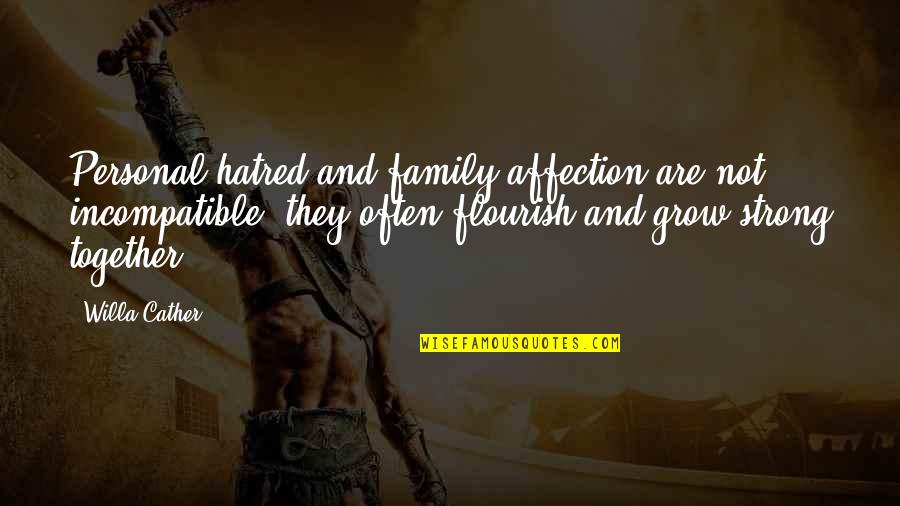 Personal hatred and family affection are not incompatible; they often flourish and grow strong together.
—
Willa Cather
Receiving, gratitude, and generosity all grow together.
—
Mark V. Ewert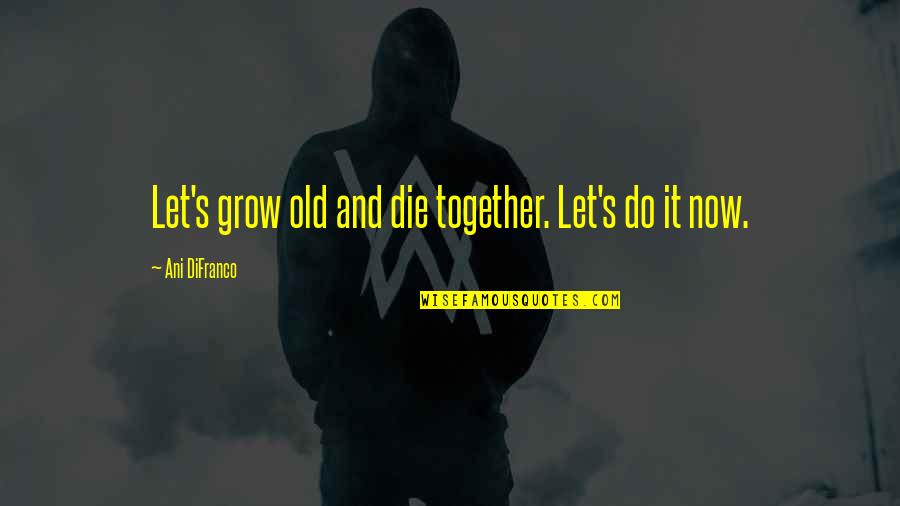 Let's grow old and die together. Let's do it now.
—
Ani DiFranco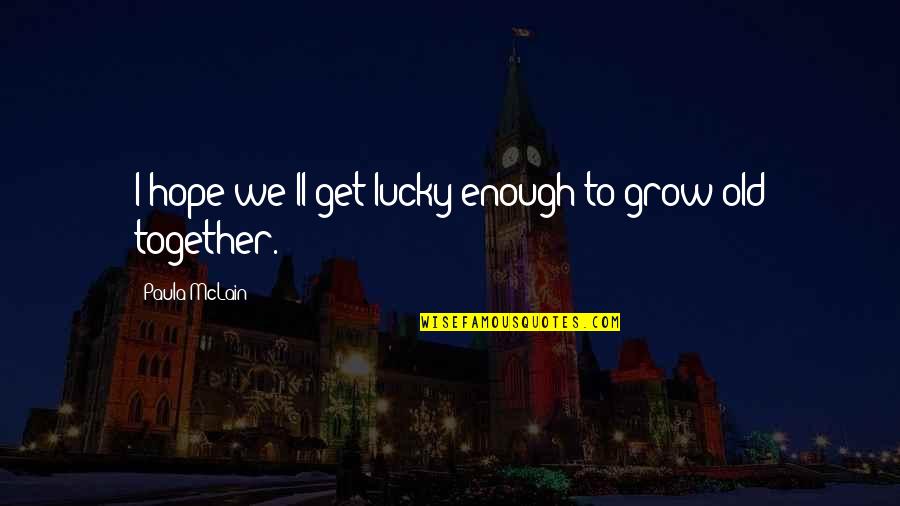 I hope we'll get lucky enough to grow old together. —
Paula McLain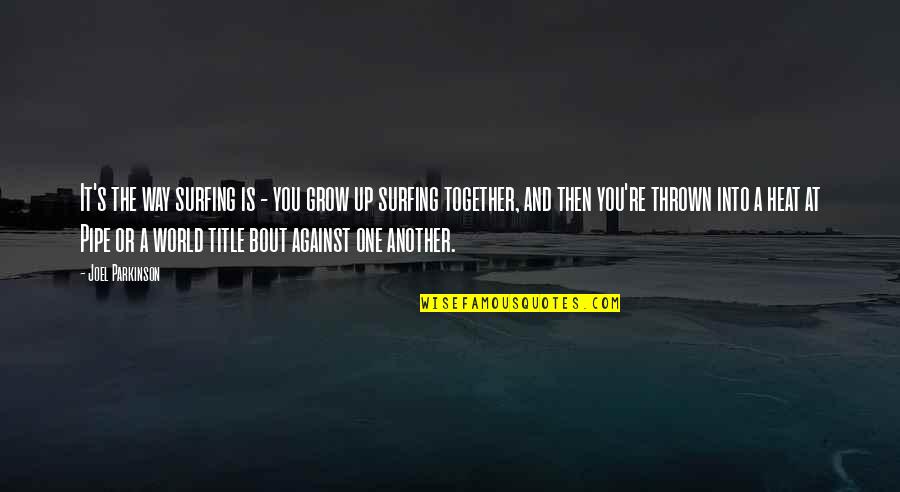 It's the way surfing is - you grow up surfing together, and then you're thrown into a heat at Pipe or a world title bout against one another. —
Joel Parkinson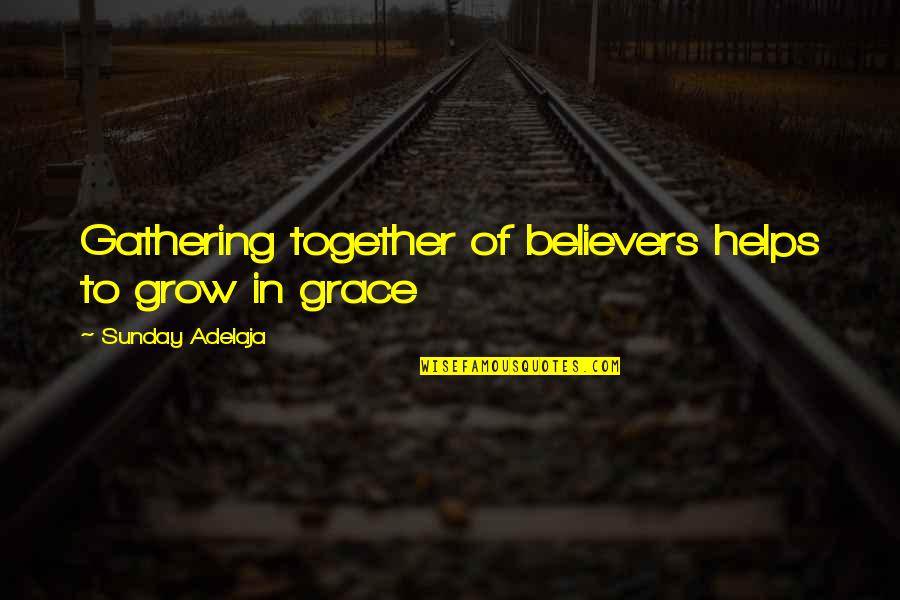 Gathering together of believers helps to grow in grace —
Sunday Adelaja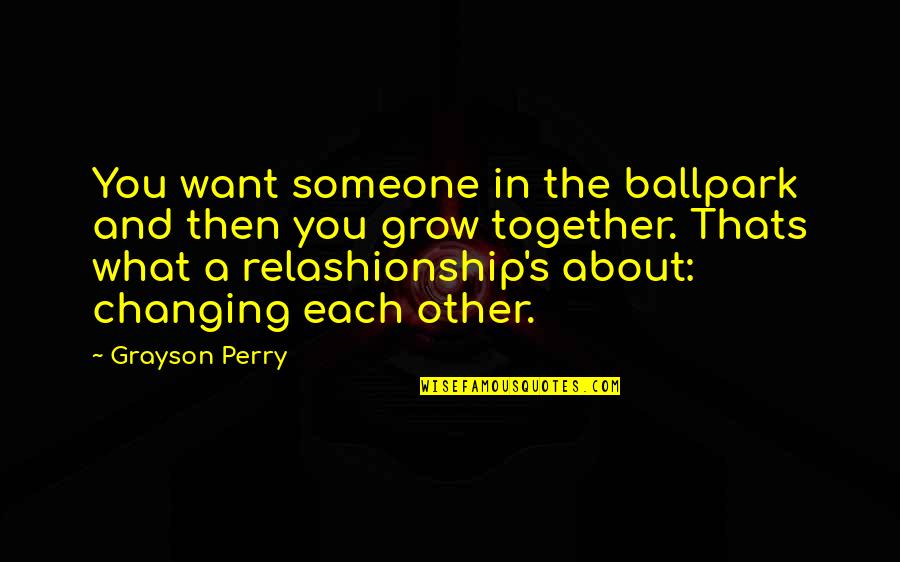 You want someone in the ballpark and then you grow together. Thats what a relashionship's about: changing each other. —
Grayson Perry
We grew up together but we won't grow old together. —
Lurlene McDaniel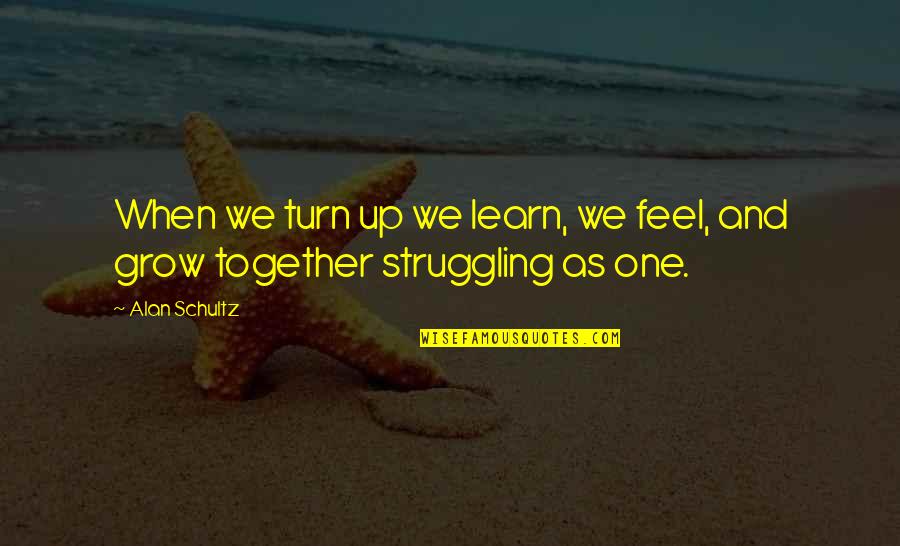 When we turn up we learn, we feel, and grow together struggling as one. —
Alan Schultz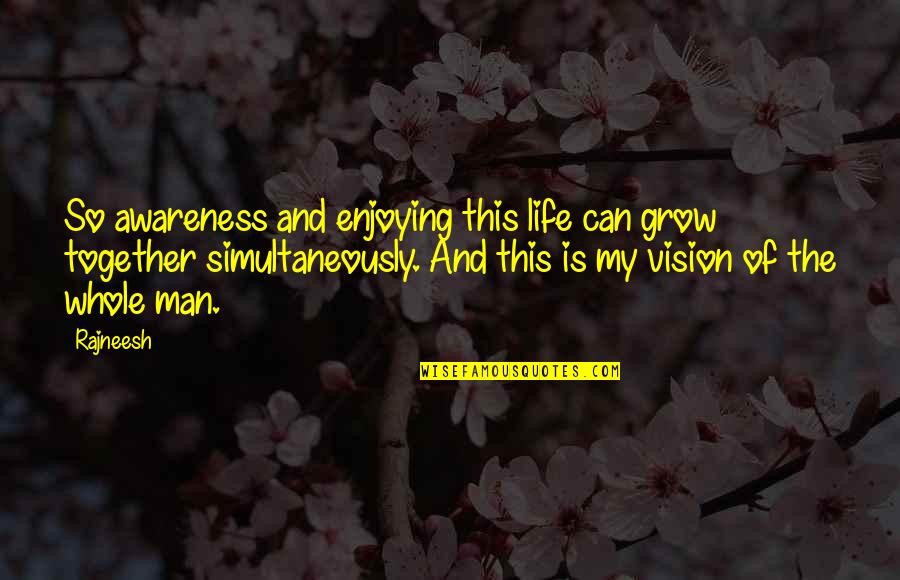 So awareness and enjoying this life can grow together simultaneously. And this is my vision of the whole man. —
Rajneesh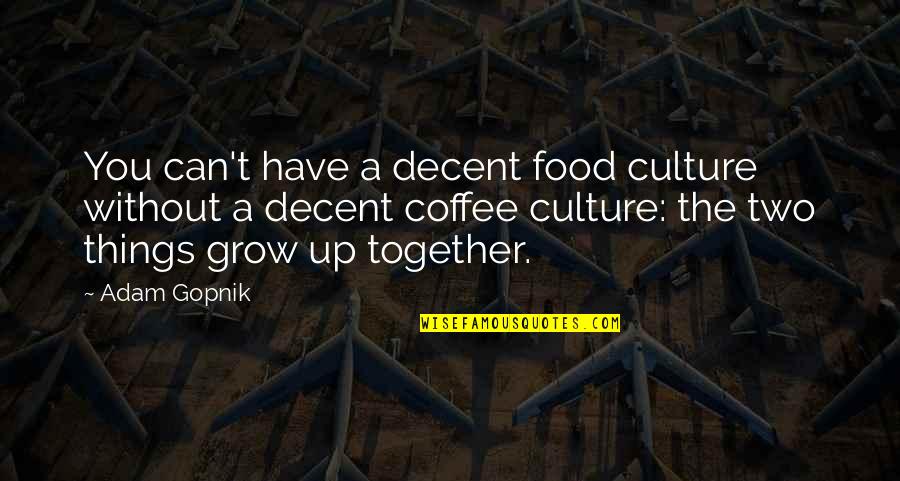 You can't have a decent food culture without a decent coffee culture: the two things grow up together. —
Adam Gopnik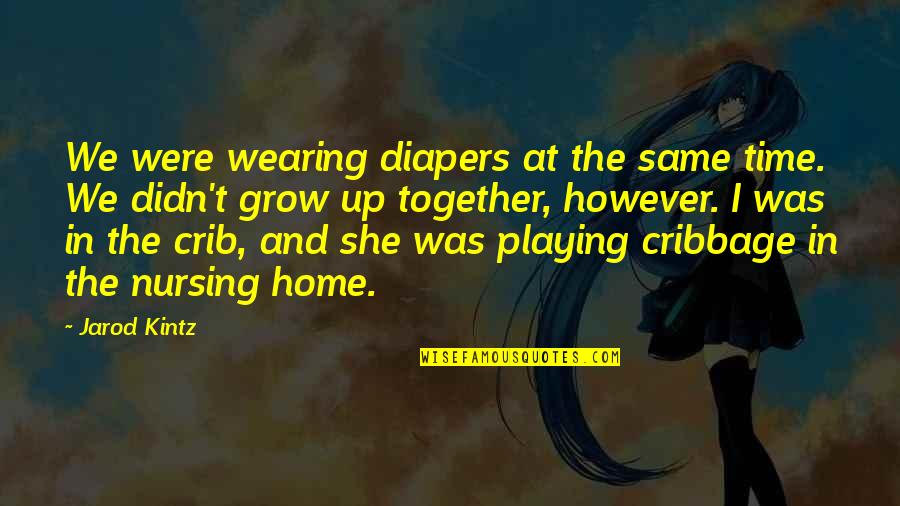 We were wearing diapers at the same time. We didn't grow up together, however. I was in the crib, and she was playing cribbage in the nursing home. —
Jarod Kintz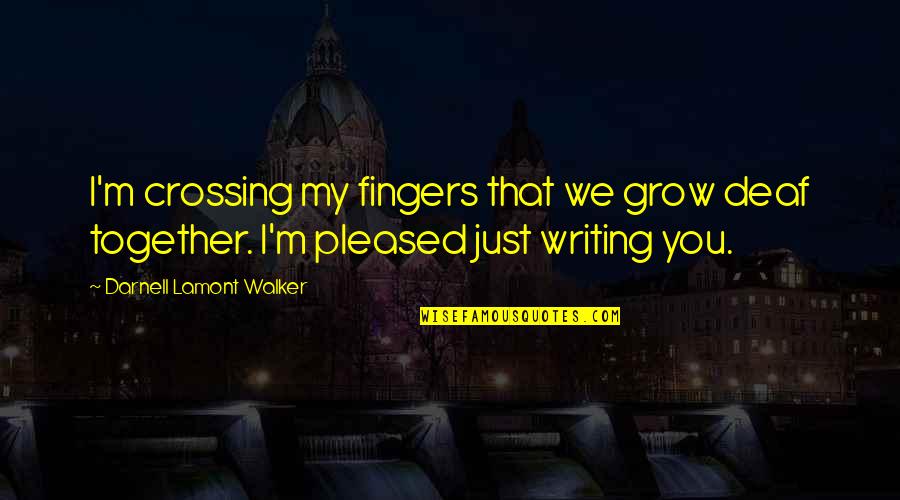 I'm crossing my fingers that we grow deaf together. I'm pleased just writing you. —
Darnell Lamont Walker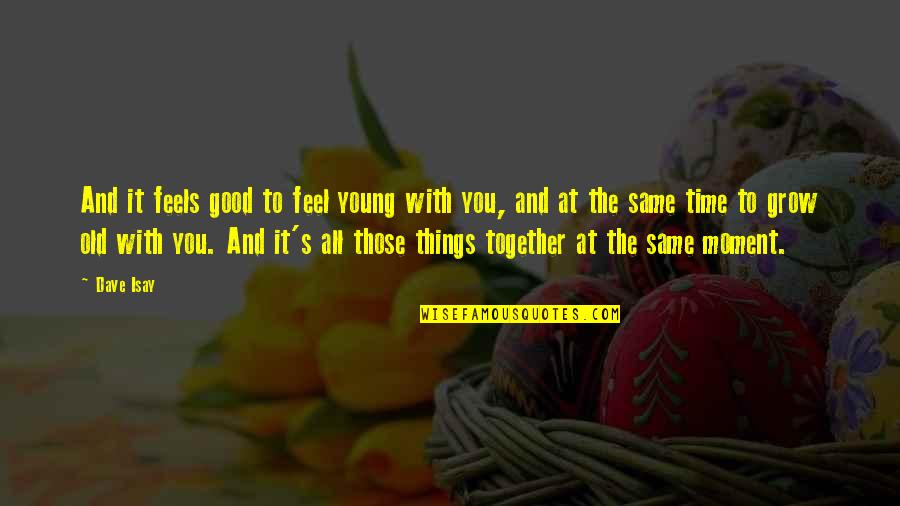 And it feels good to feel young with you, and at the same time to grow old with you. And it's all those things together at the same moment. —
Dave Isay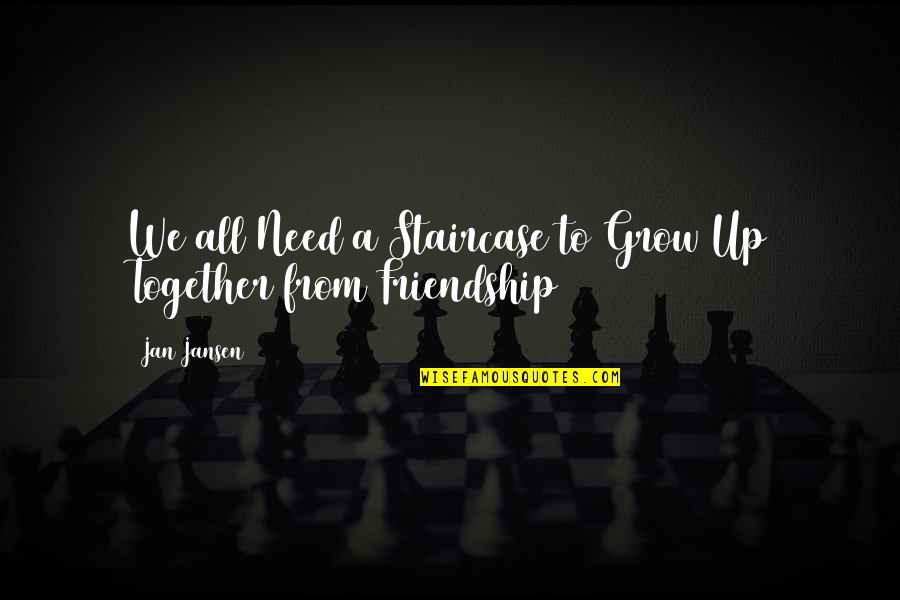 We all Need a Staircase to Grow Up Together from Friendship —
Jan Jansen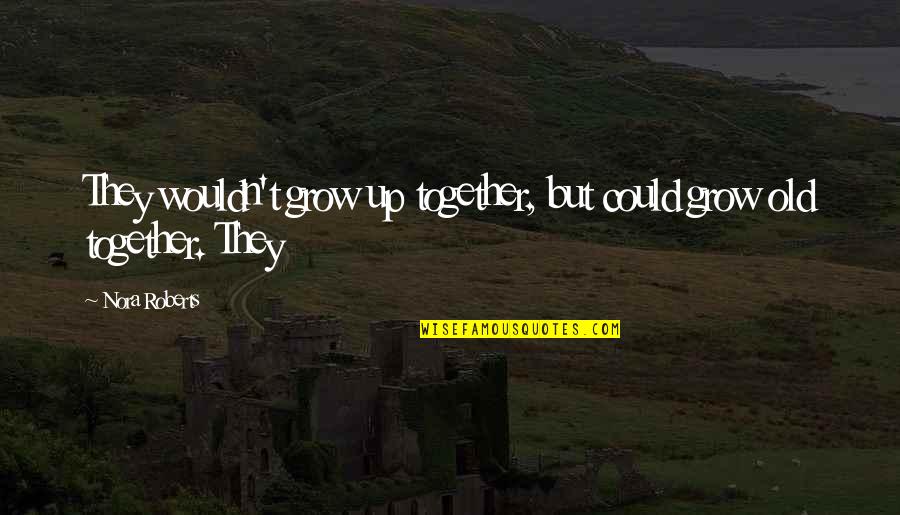 They wouldn't grow up together, but could grow old together. They —
Nora Roberts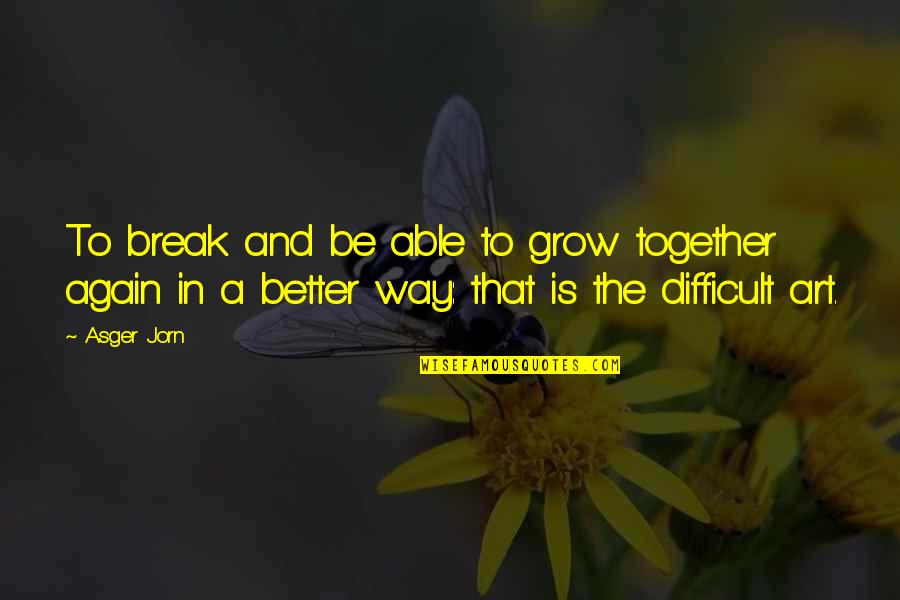 To break and be able to grow together again in a better way: that is the difficult art. —
Asger Jorn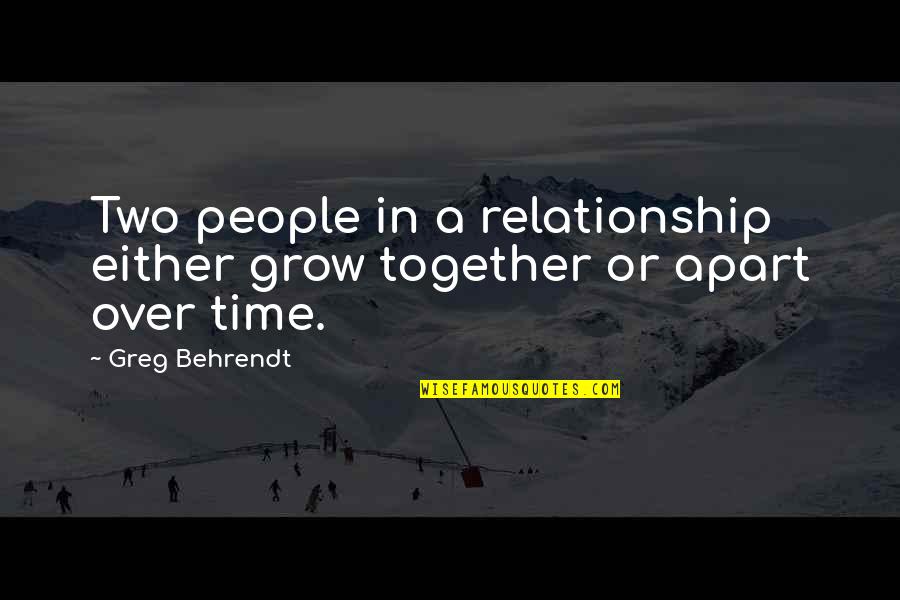 Two people in a relationship either grow together or apart over time. —
Greg Behrendt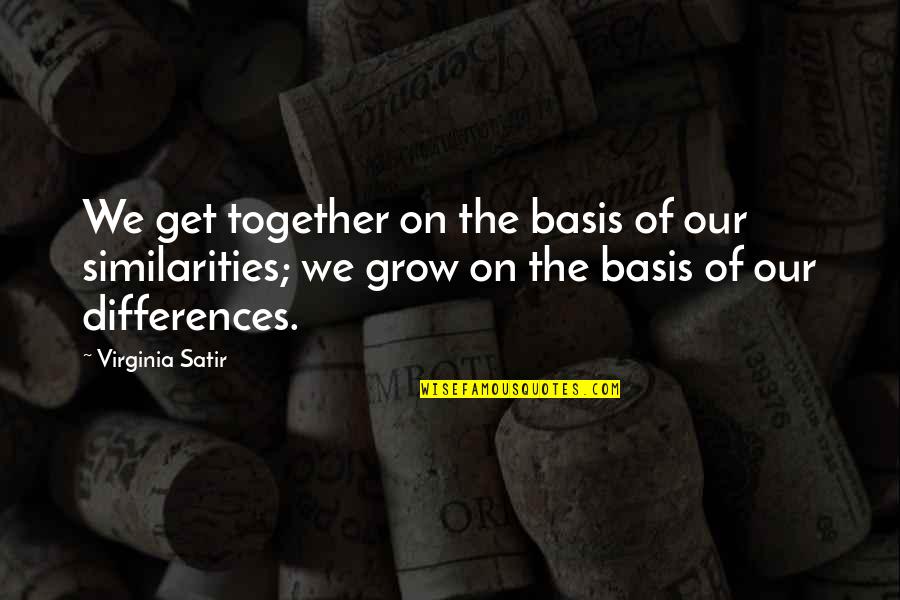 We get together on the basis of our similarities; we grow on the basis of our differences. —
Virginia Satir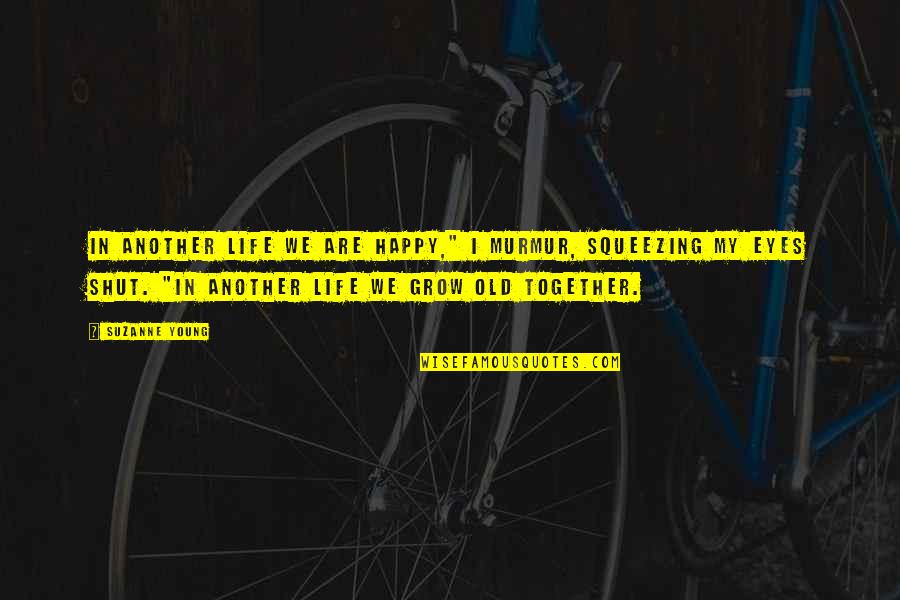 In another life we are happy," I murmur, squeezing my eyes shut. "In another life we grow old together. —
Suzanne Young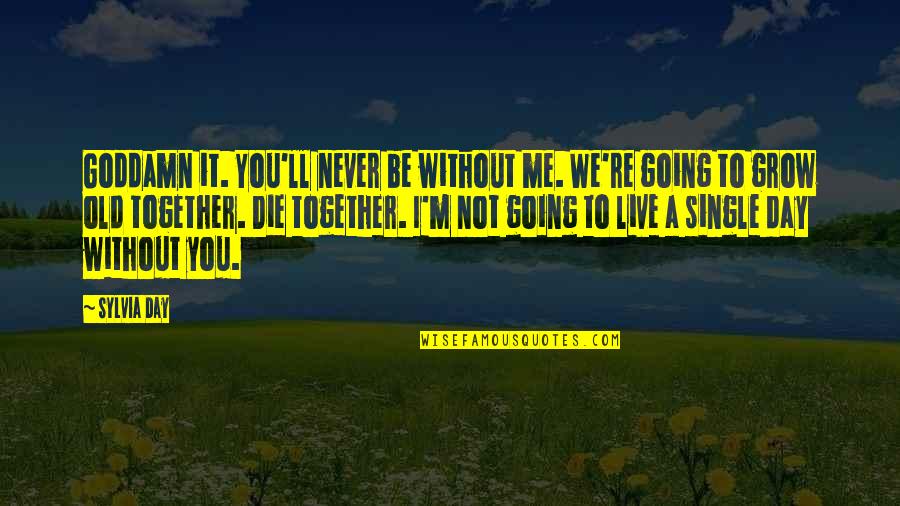 Goddamn it. You'll never be without me. We're going to grow old together. Die together. I'm not going to live a single day without you. —
Sylvia Day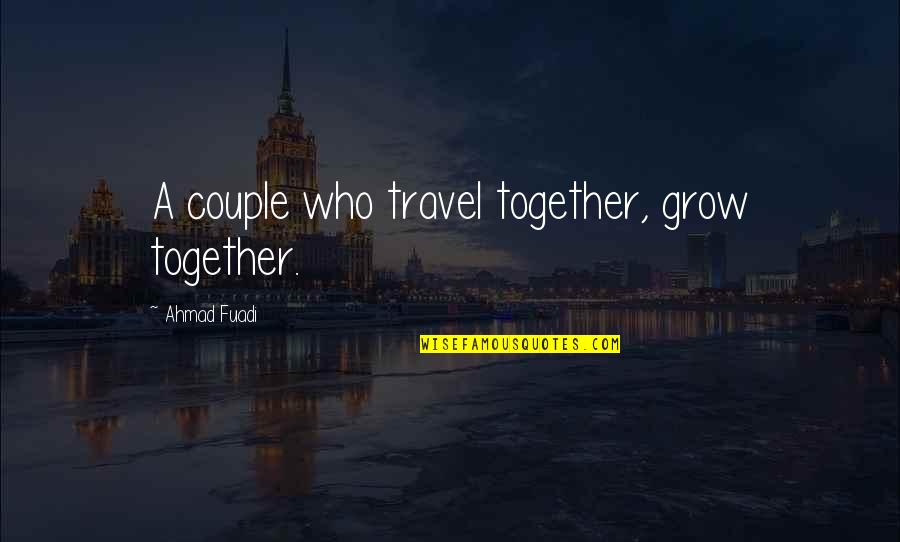 A couple who travel together, grow together. —
Ahmad Fuadi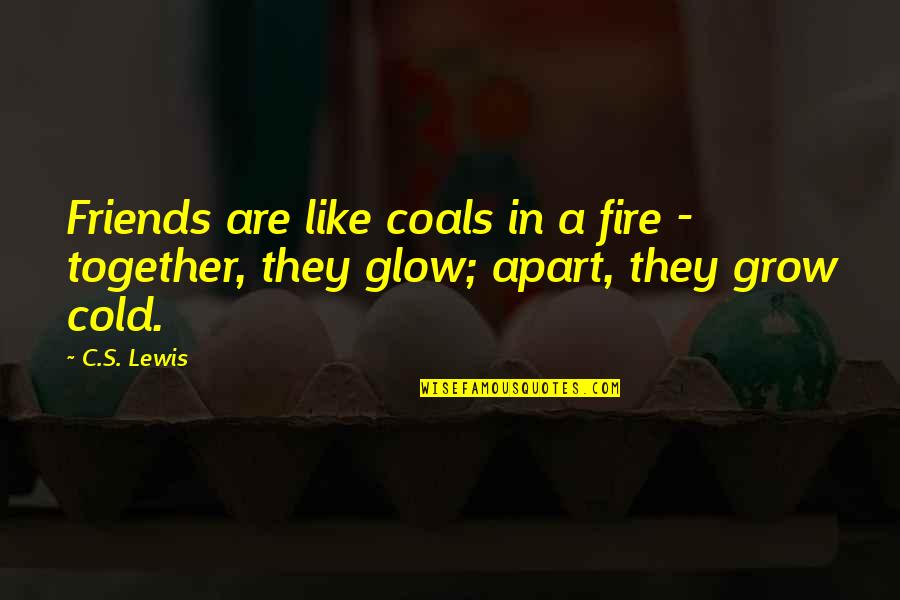 Friends are like coals in a fire - together, they glow; apart, they grow cold. —
C.S. Lewis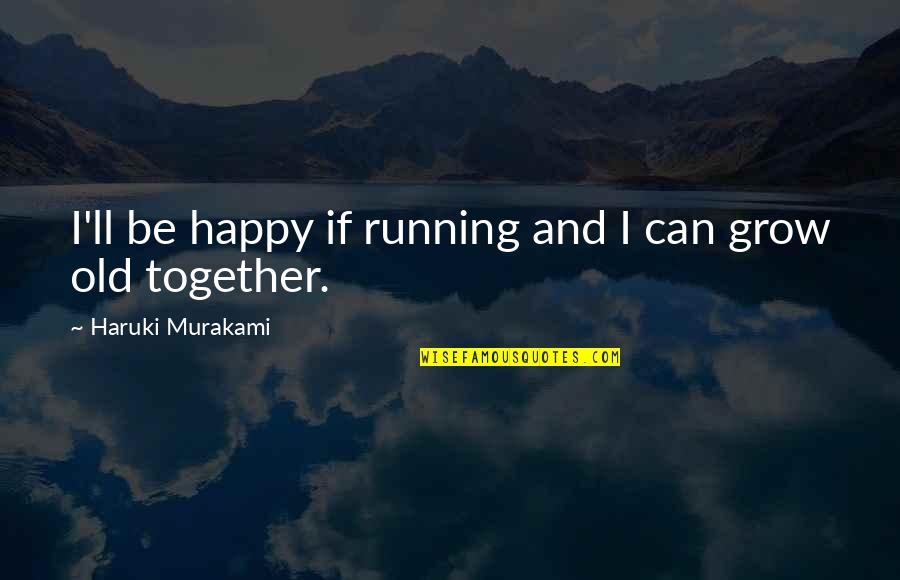 I'll be happy if running and I can grow old together. —
Haruki Murakami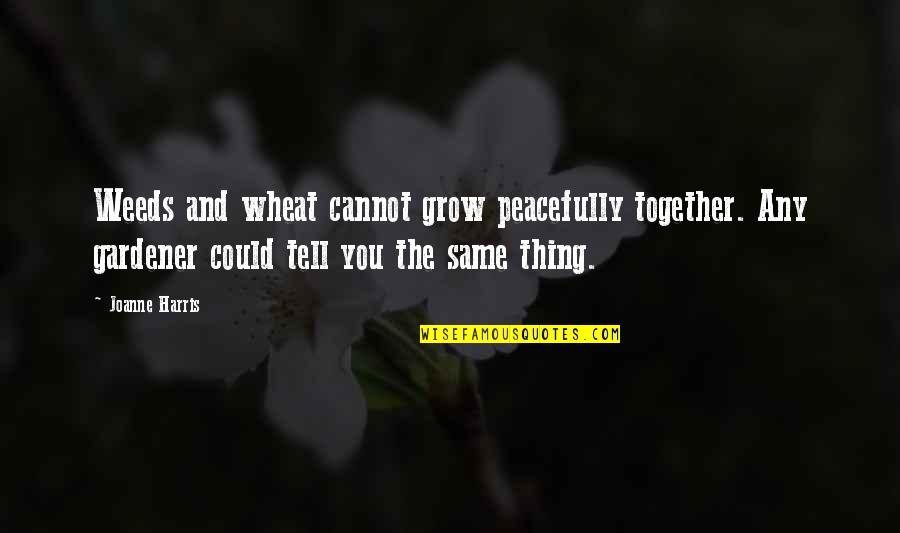 Weeds and wheat cannot grow peacefully together. Any gardener could tell you the same thing. —
Joanne Harris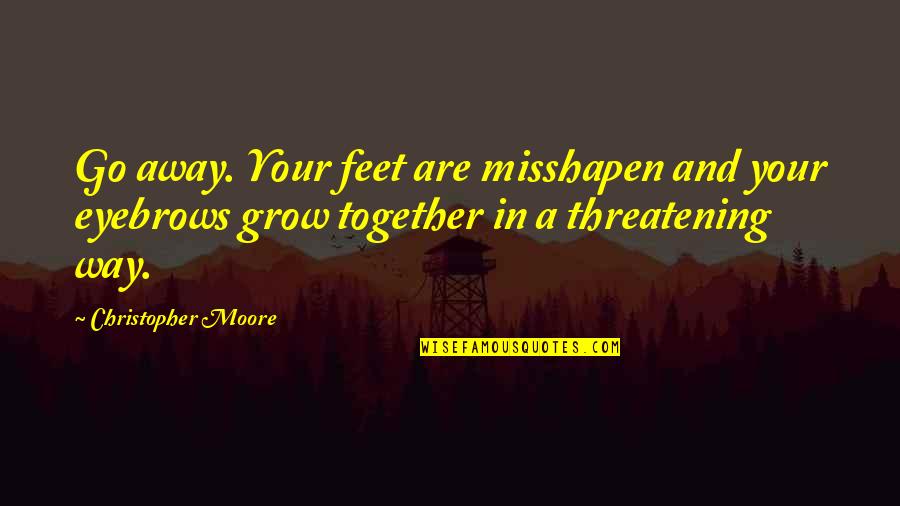 Go away. Your feet are misshapen and your eyebrows grow together in a threatening way. —
Christopher Moore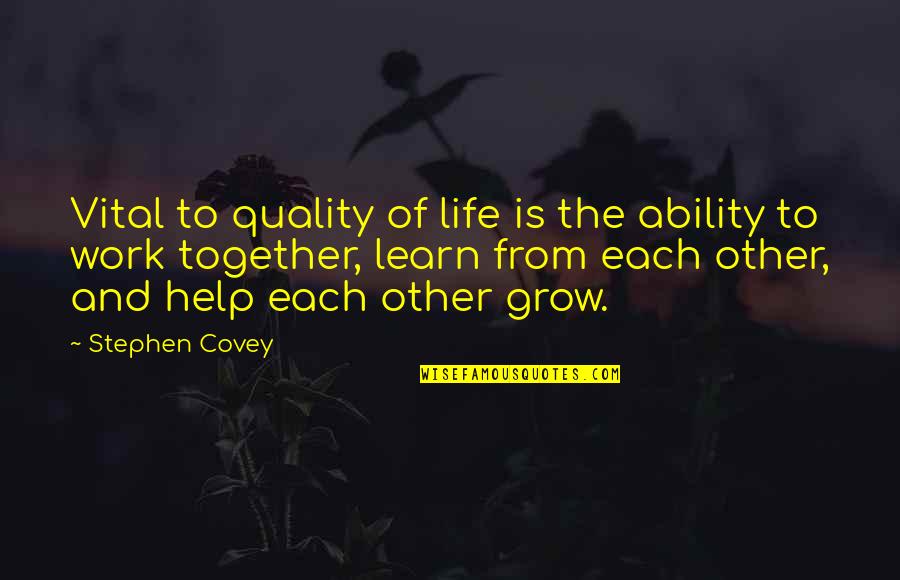 Vital to quality of life is the ability to work together, learn from each other, and help each other grow. —
Stephen Covey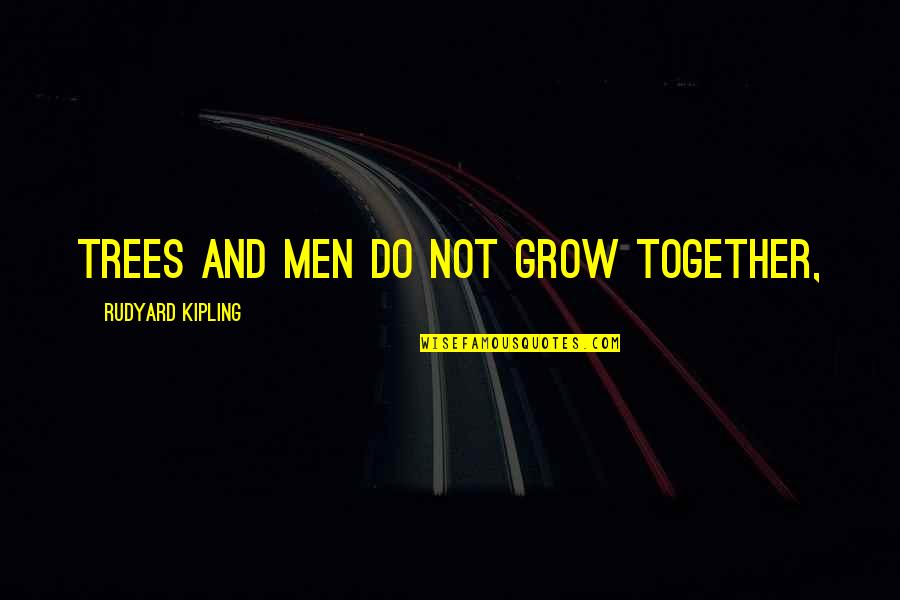 Trees and men do not grow together, —
Rudyard Kipling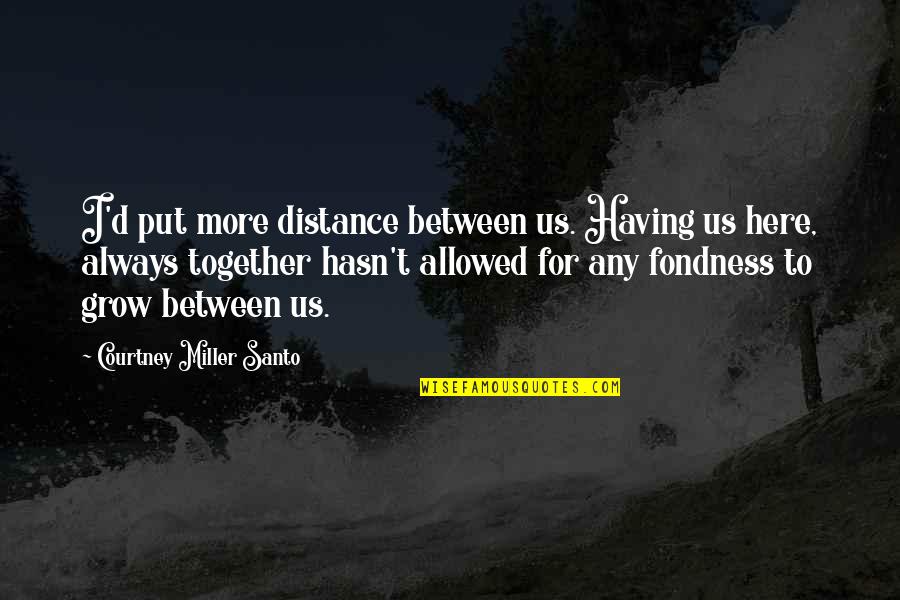 I'd put more distance between us. Having us here, always together hasn't allowed for any fondness to grow between us. —
Courtney Miller Santo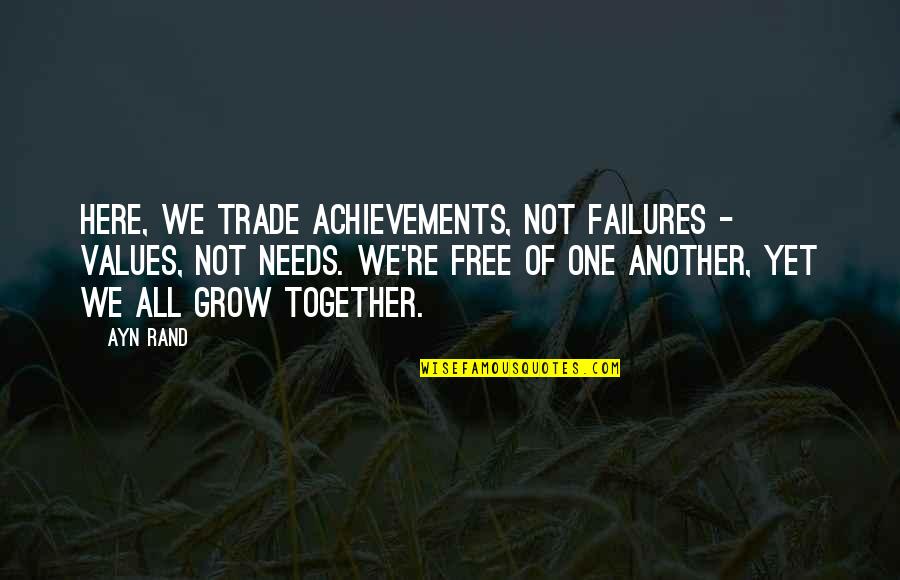 Here, we trade achievements, not failures - values, not needs. We're free of one another, yet we all grow together. —
Ayn Rand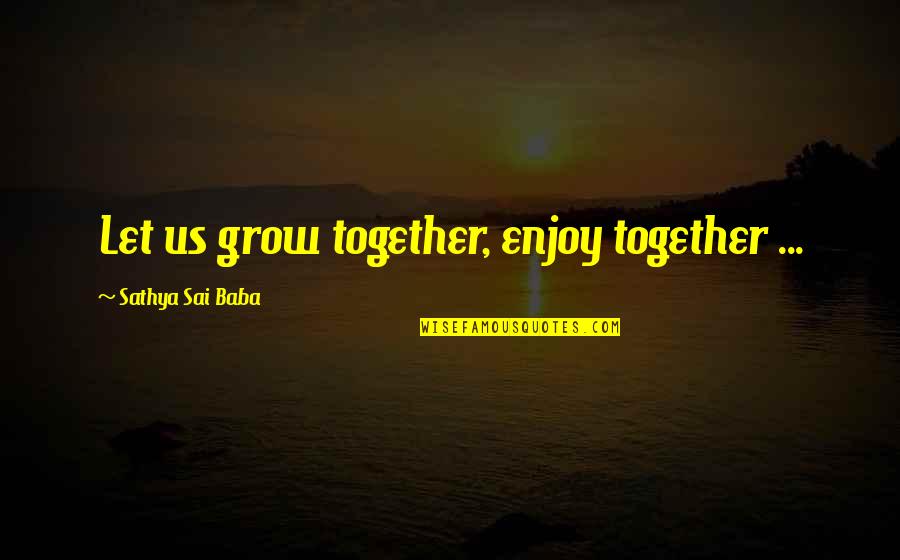 Let us grow together, enjoy together ... —
Sathya Sai Baba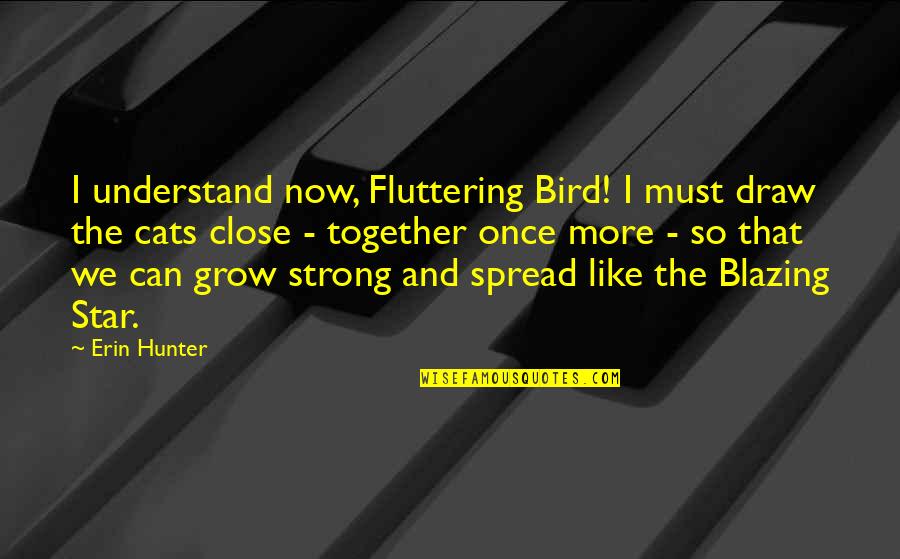 I understand now, Fluttering Bird! I must draw the cats close - together once more - so that we can grow strong and spread like the Blazing Star. —
Erin Hunter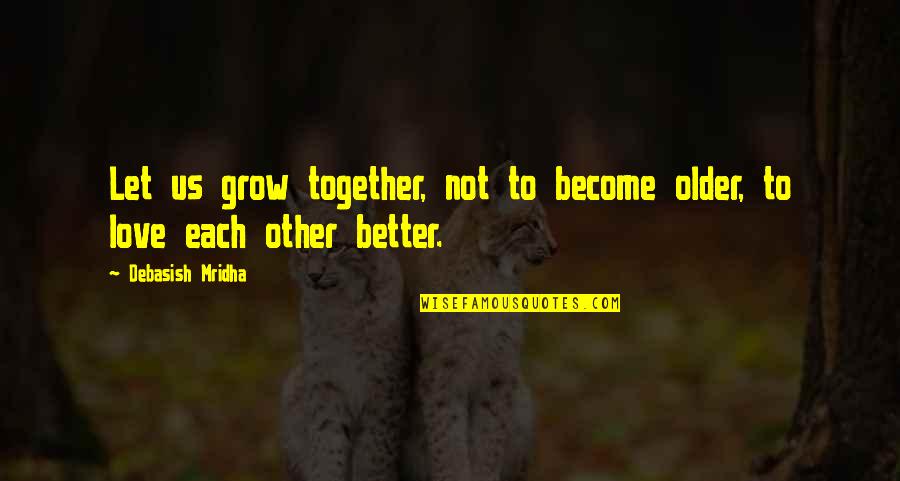 Let us grow together, not to become older, to love each other better. —
Debasish Mridha
Man is the candle light and a woman is the moonlight. They live far away but can grow together during lonesome nights. —
Santosh Kalwar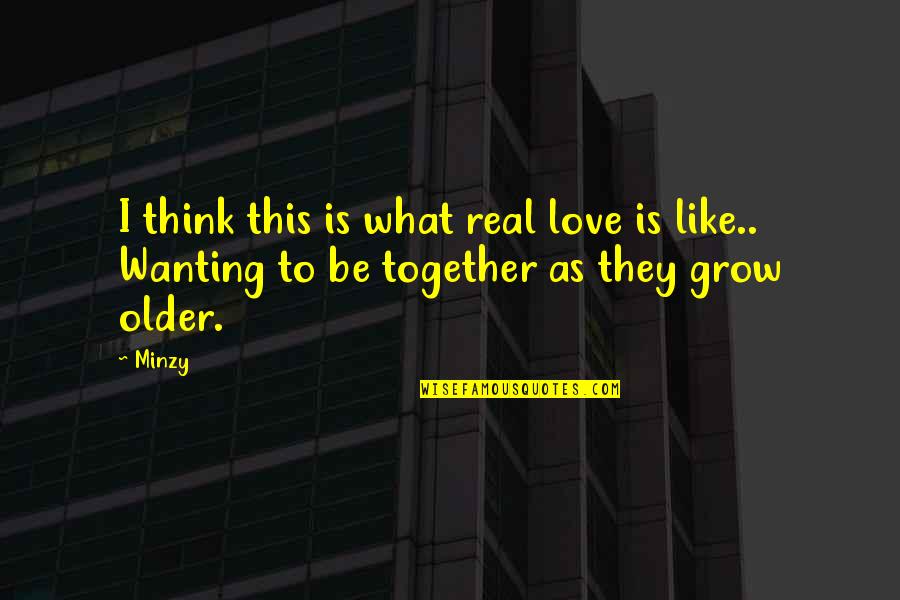 I think this is what real love is like.. Wanting to be together as they grow older. —
Minzy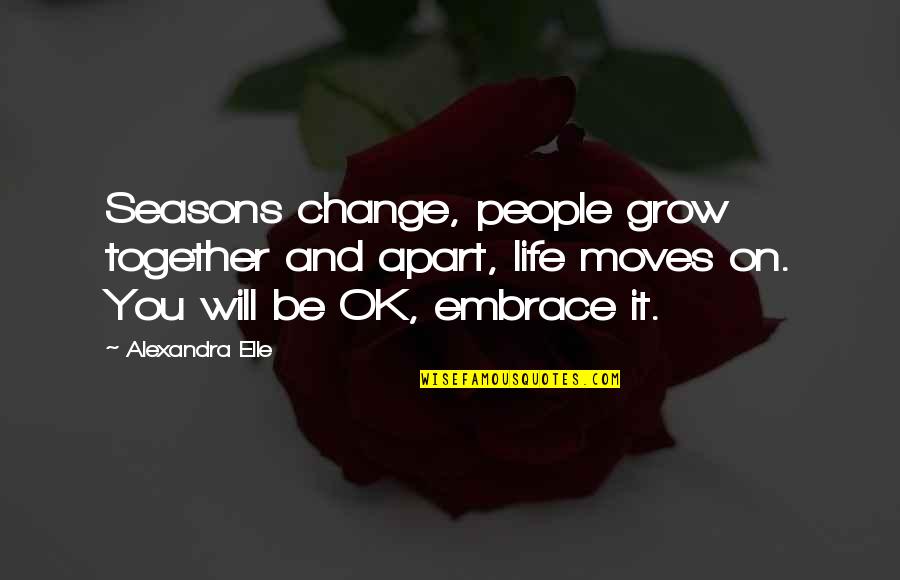 Seasons change, people grow together and apart, life moves on. You will be OK, embrace it. —
Alexandra Elle