We All Have Secrets Quotes
Collection of top 56 famous quotes about We All Have Secrets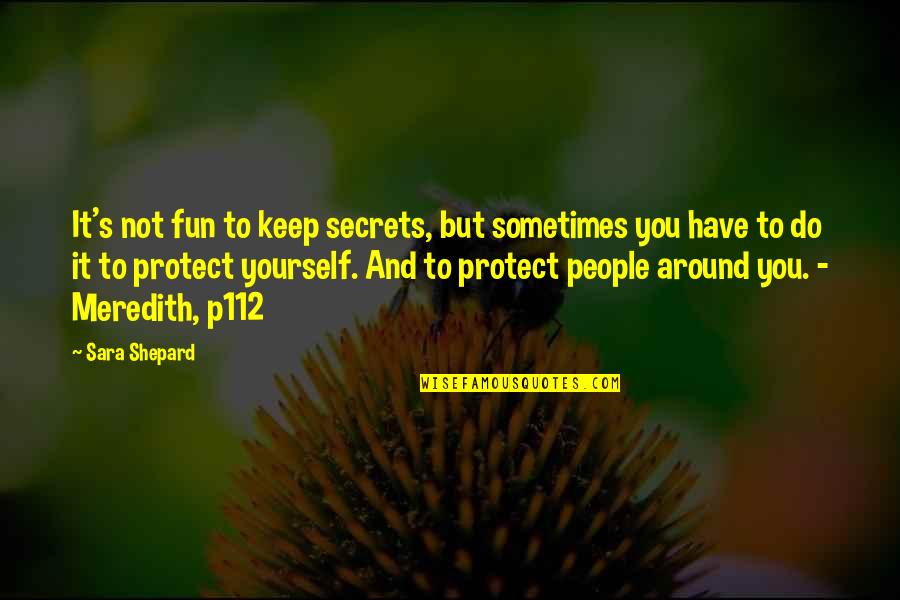 It's not fun to keep secrets, but sometimes you have to do it to protect yourself. And to protect people around you. - Meredith, p112
—
Sara Shepard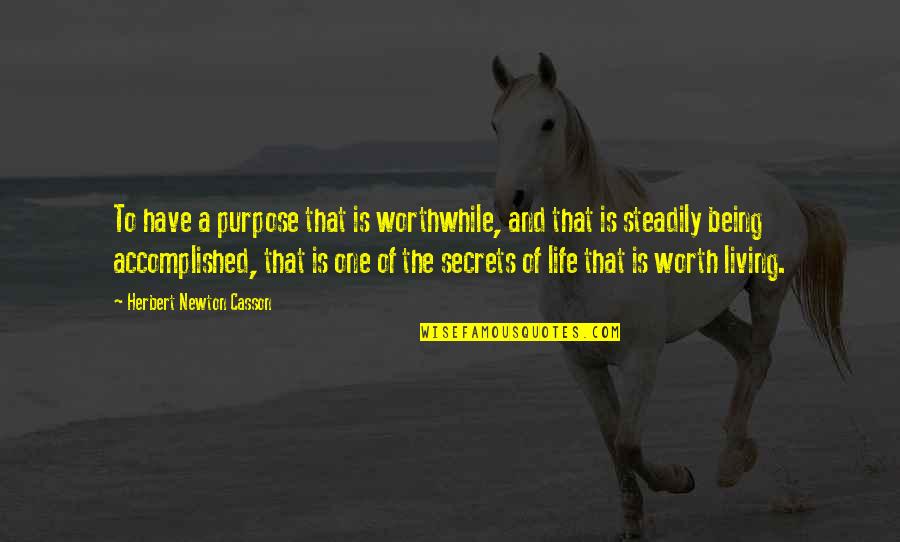 To have a purpose that is worthwhile, and that is steadily being accomplished, that is one of the secrets of life that is worth living.
—
Herbert Newton Casson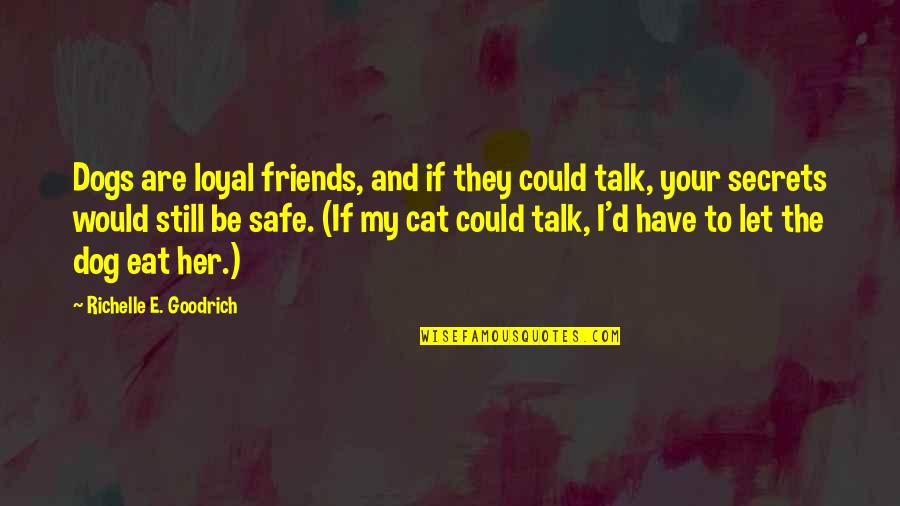 Dogs are loyal friends, and if they could talk, your secrets would still be safe. (If my cat could talk, I'd have to let the dog eat her.)
—
Richelle E. Goodrich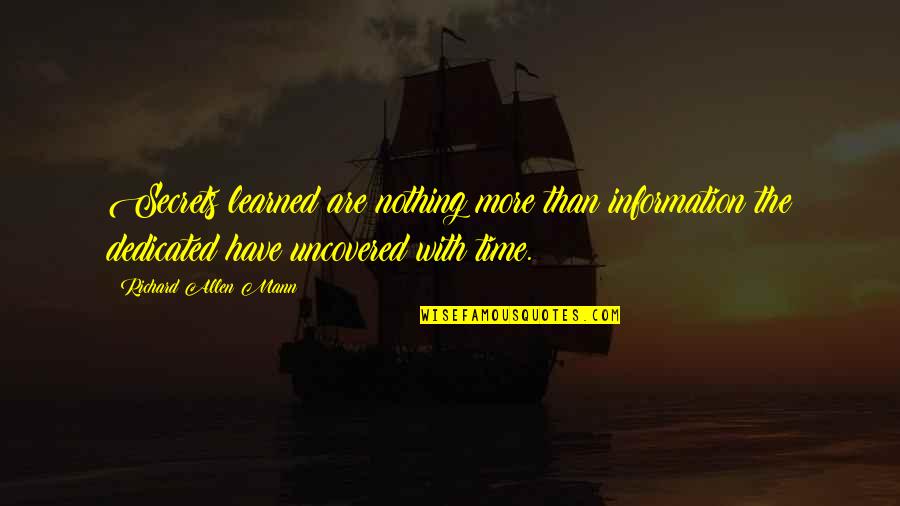 Secrets learned are nothing more than information the dedicated have uncovered with time.
—
Richard Allen Mann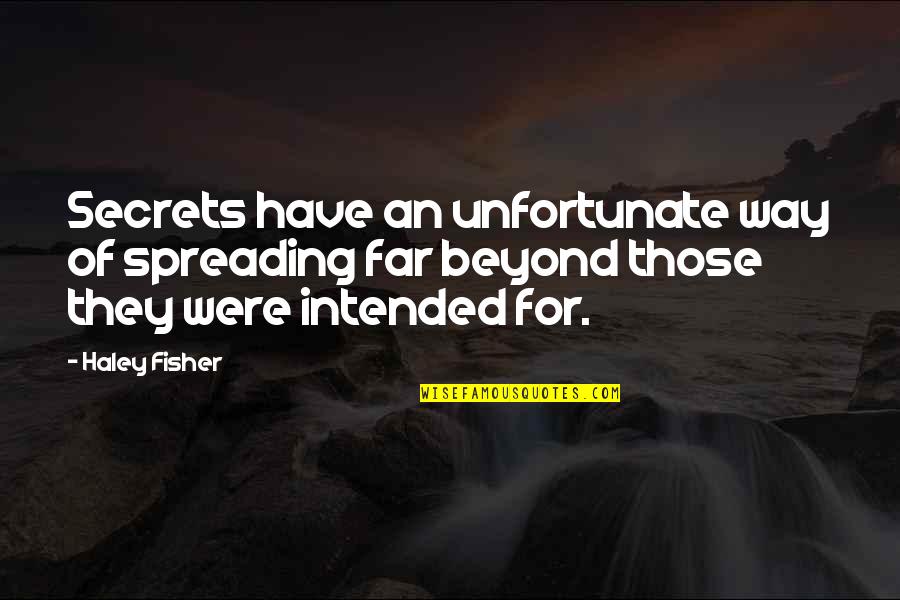 Secrets have an unfortunate way of spreading far beyond those they were intended for.
—
Haley Fisher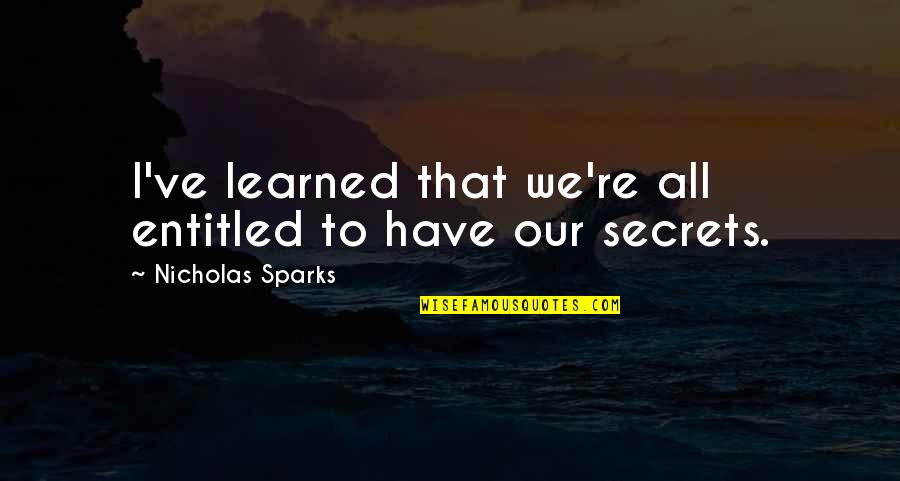 I've learned that we're all entitled to have our secrets.
—
Nicholas Sparks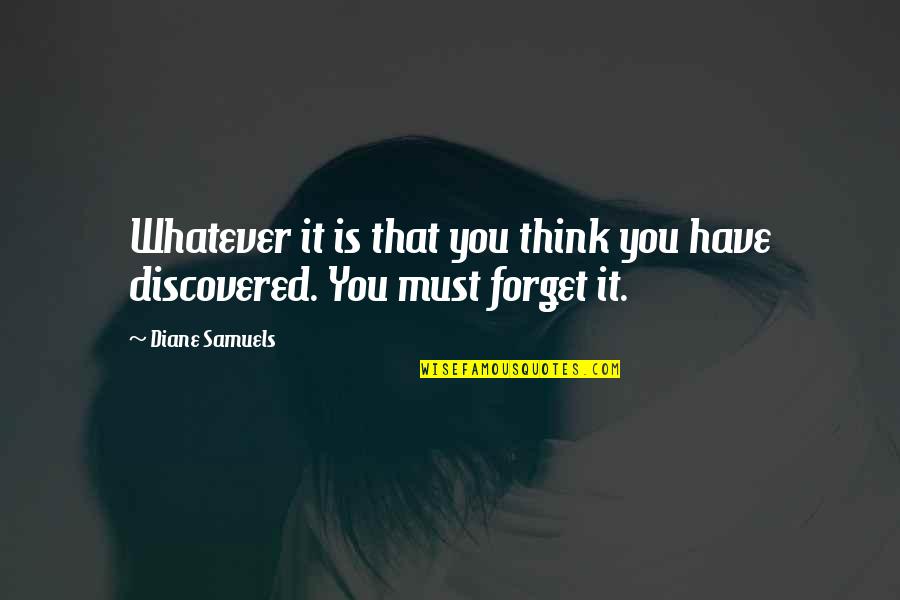 Whatever it is that you think you have discovered. You must forget it.
—
Diane Samuels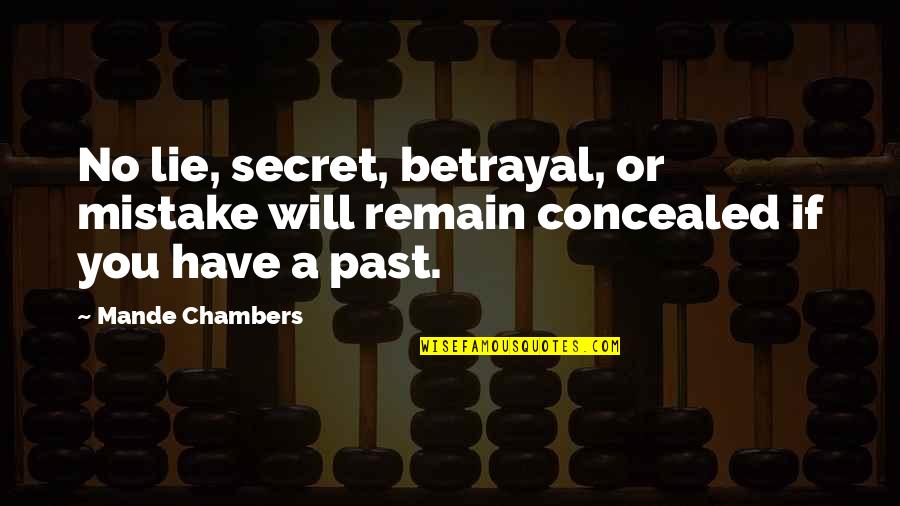 No lie, secret, betrayal, or mistake will remain concealed if you have a past.
—
Mande Chambers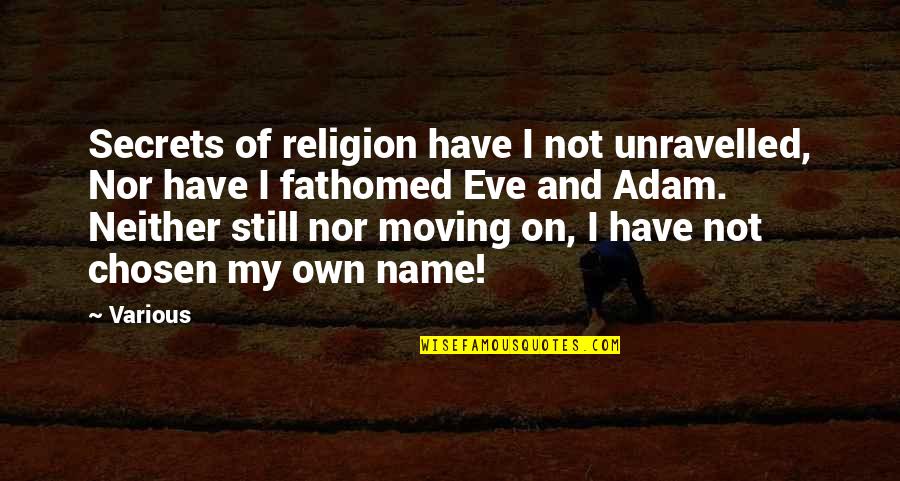 Secrets of religion have I not unravelled, Nor have I fathomed Eve and Adam. Neither still nor moving on, I have not chosen my own name!
—
Various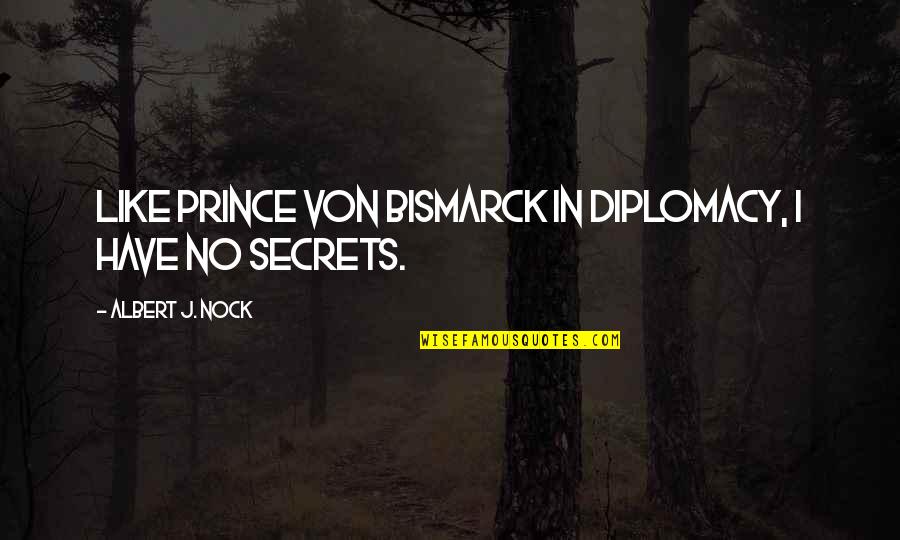 Like Prince von Bismarck in diplomacy, I have no secrets.
—
Albert J. Nock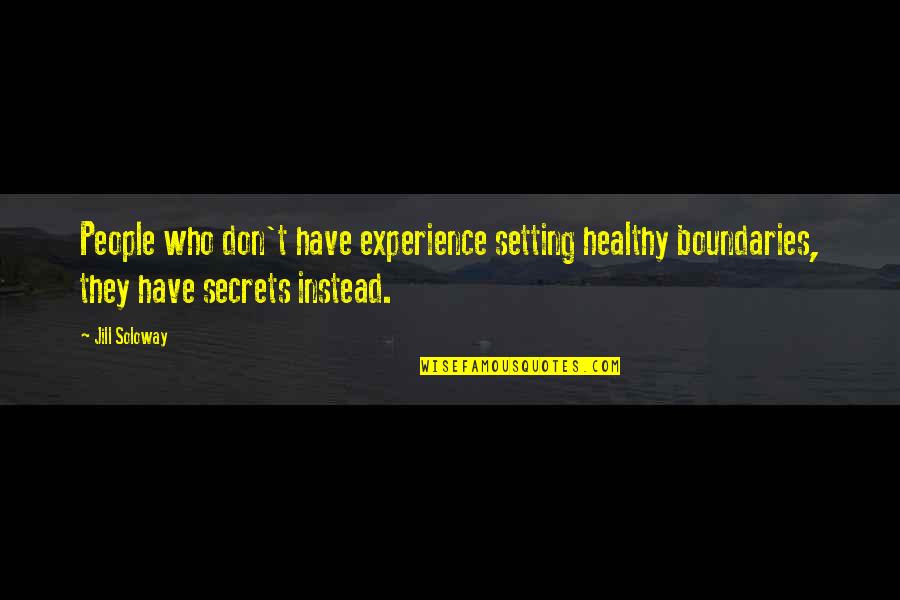 People who don't have experience setting healthy boundaries, they have secrets instead.
—
Jill Soloway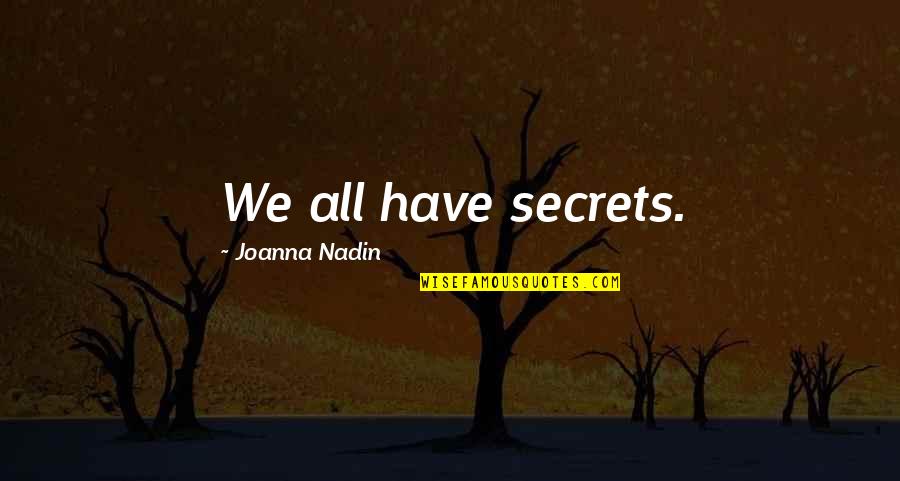 We all have secrets.
—
Joanna Nadin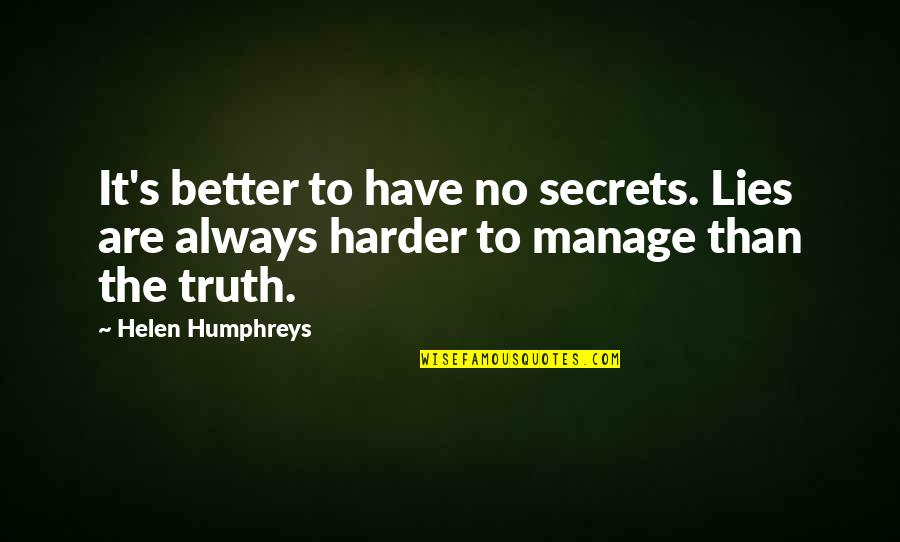 It's better to have no secrets. Lies are always harder to manage than the truth. —
Helen Humphreys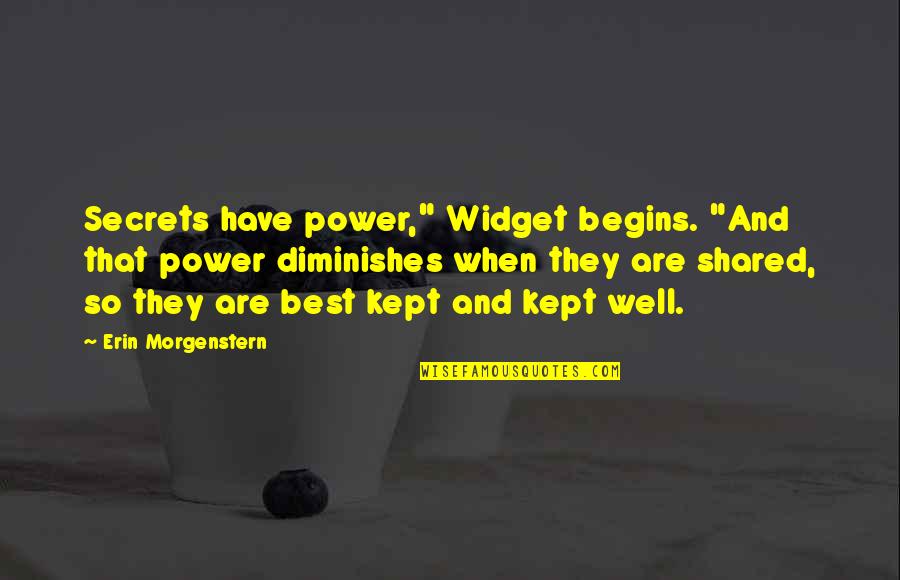 Secrets have power," Widget begins. "And that power diminishes when they are shared, so they are best kept and kept well. —
Erin Morgenstern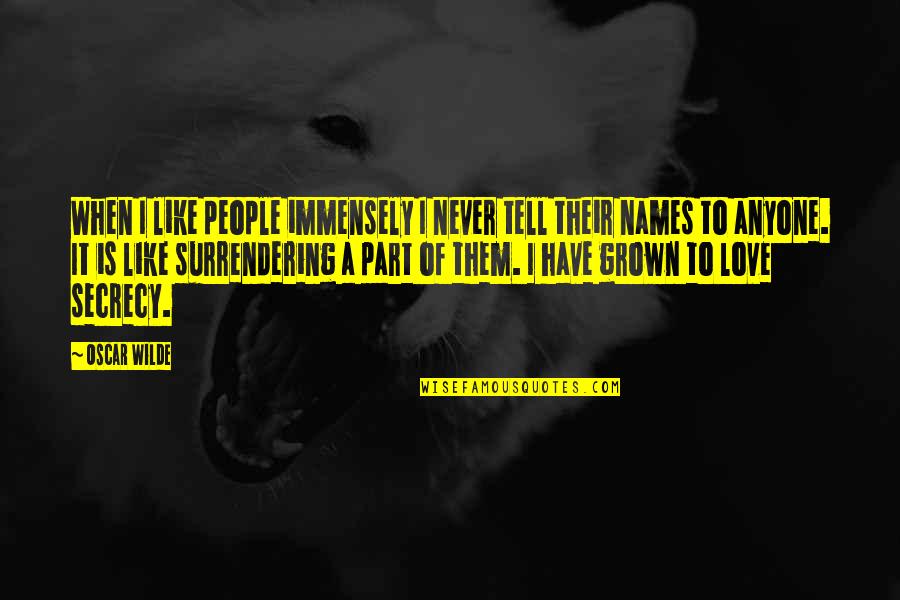 When I like people immensely I never tell their names to anyone. It is like surrendering a part of them. I have grown to love secrecy. —
Oscar Wilde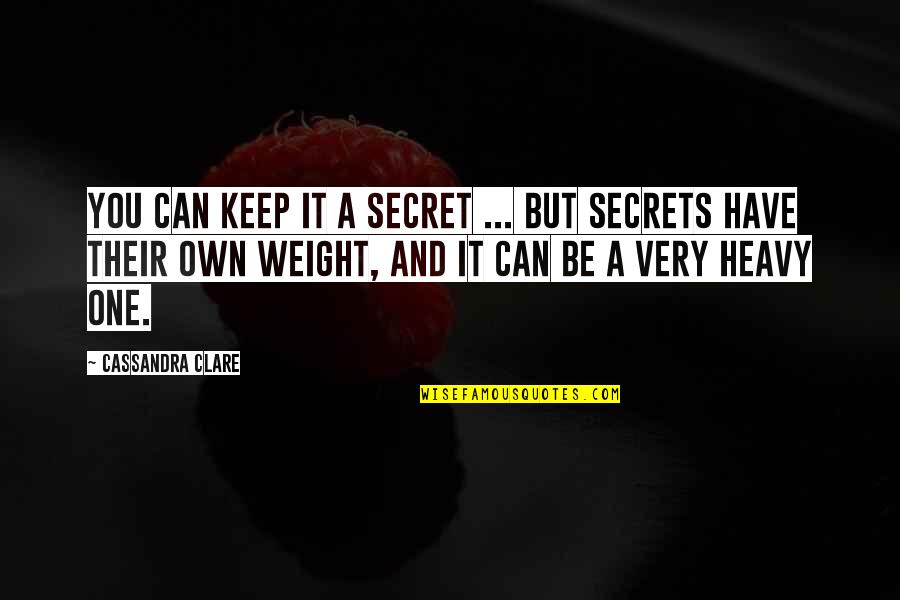 You can keep it a secret ... But secrets have their own weight, and it can be a very heavy one. —
Cassandra Clare
The wise have a solid sense of silence and the ability to keep a storehouse of secrets. Their capacity and character are respected. —
Baltasar Gracian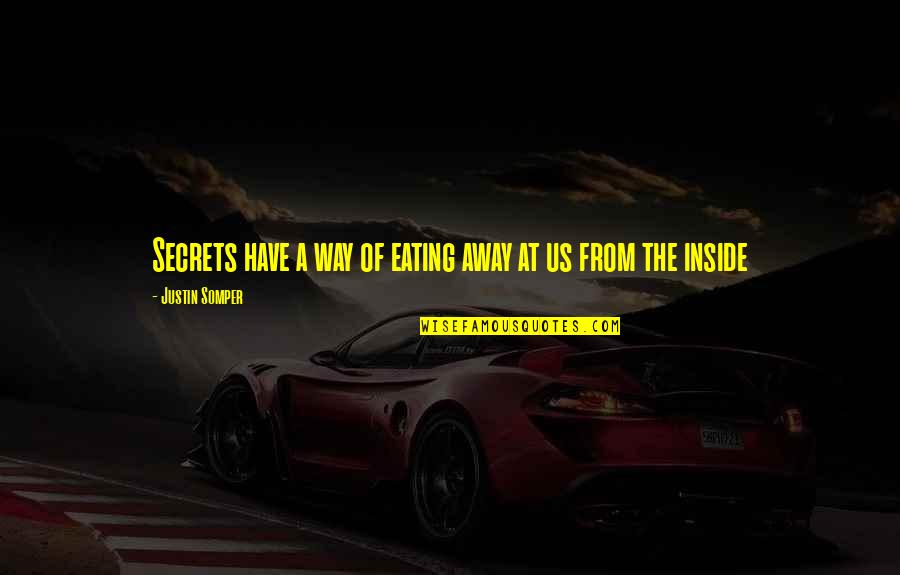 Secrets have a way of eating away at us from the inside —
Justin Somper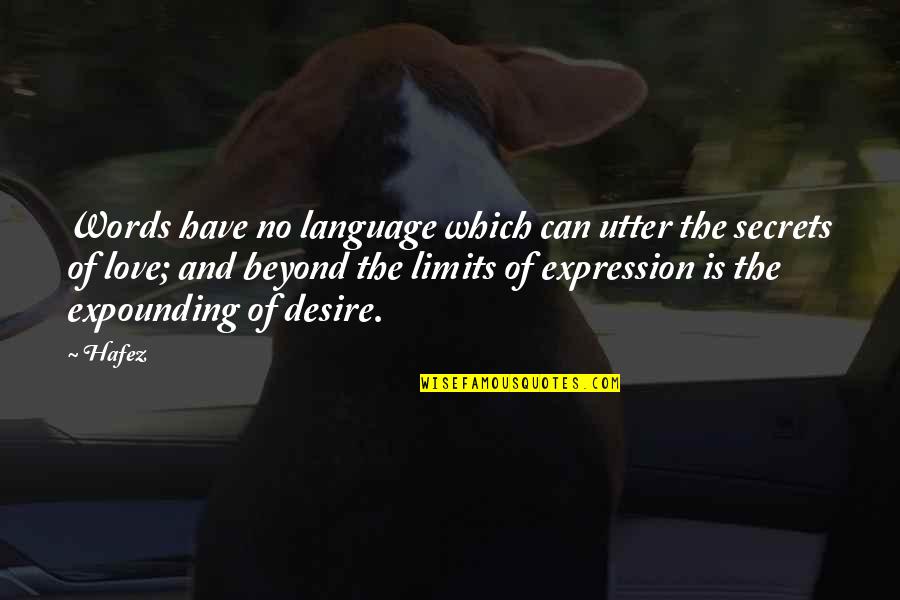 Words have no language which can utter the secrets of love; and beyond the limits of expression is the expounding of desire. —
Hafez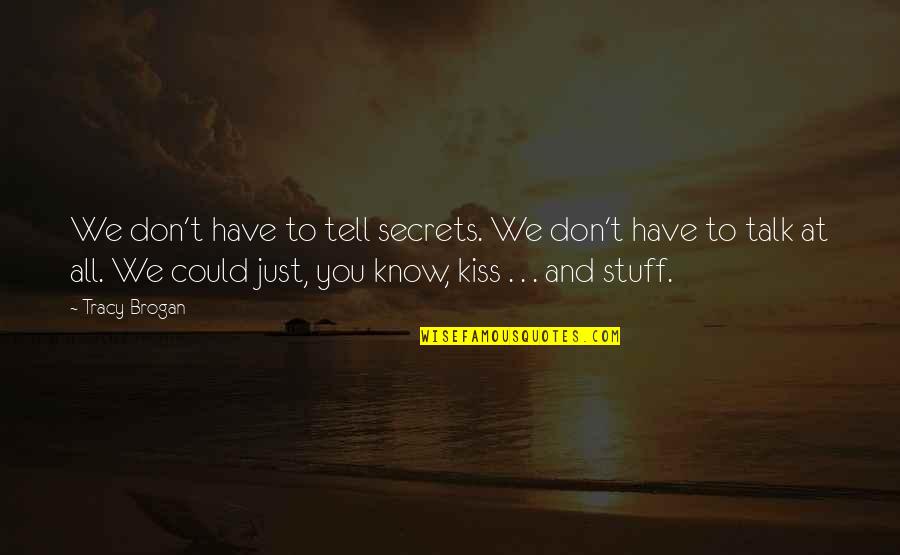 We don't have to tell secrets. We don't have to talk at all. We could just, you know, kiss . . . and stuff. —
Tracy Brogan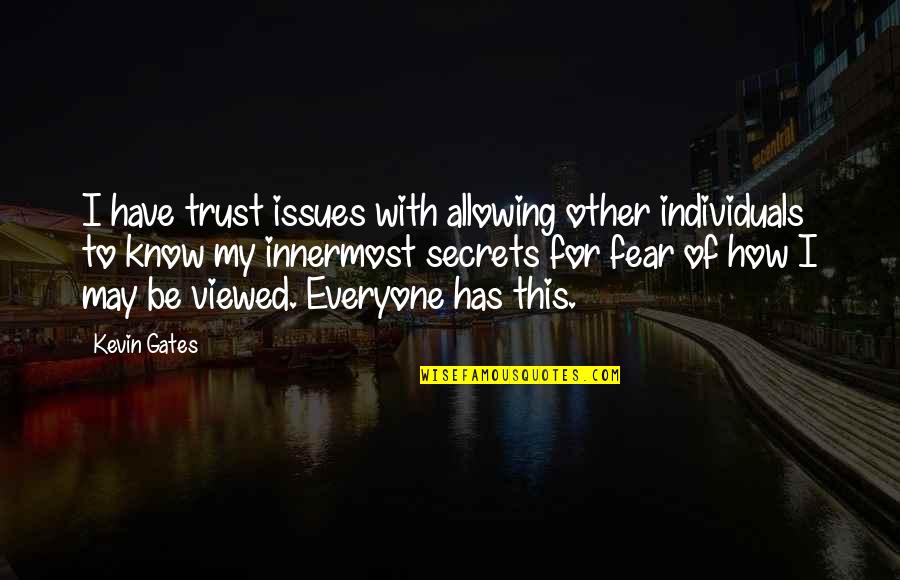 I have trust issues with allowing other individuals to know my innermost secrets for fear of how I may be viewed. Everyone has this. —
Kevin Gates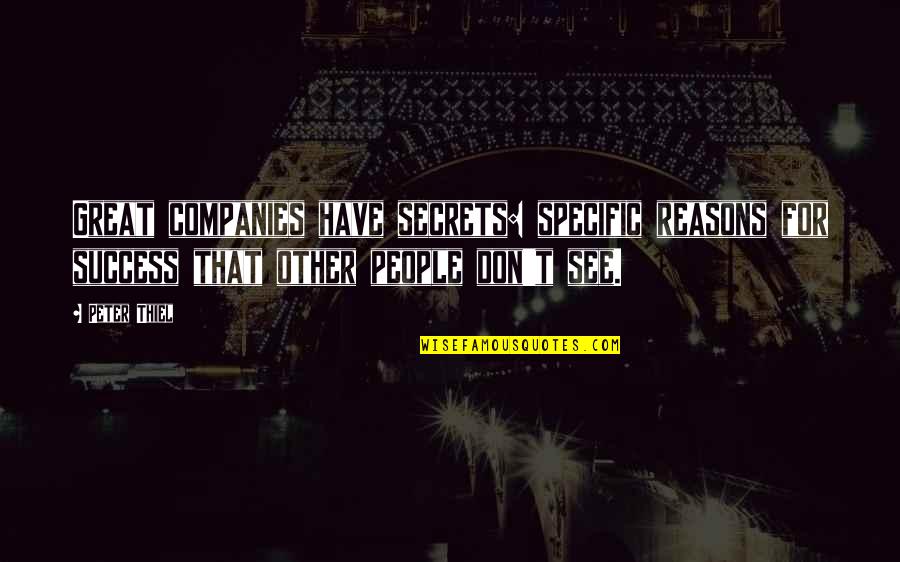 Great companies have secrets: specific reasons for success that other people don't see. —
Peter Thiel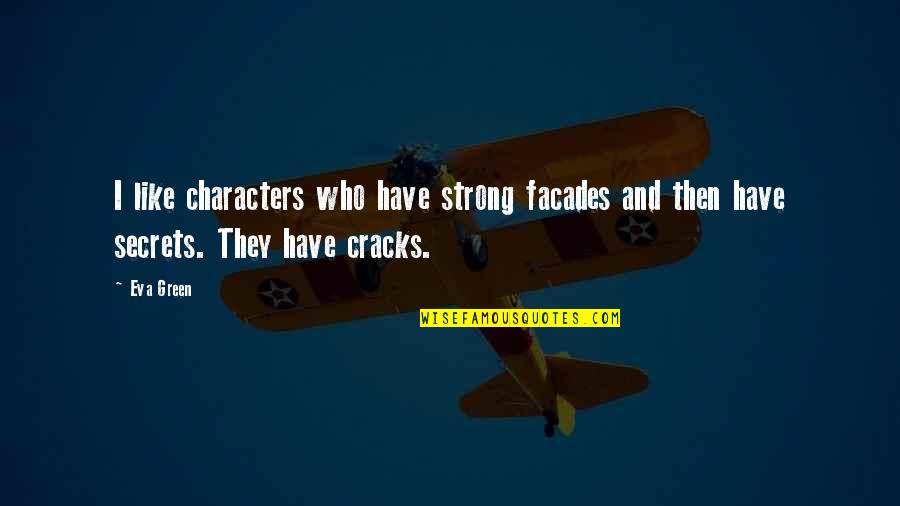 I like characters who have strong facades and then have secrets. They have cracks. —
Eva Green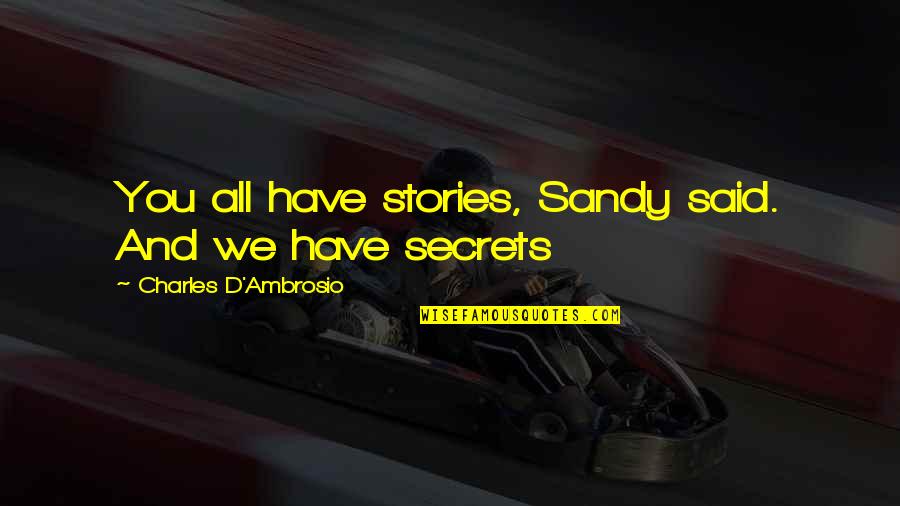 You all have stories, Sandy said. And we have secrets —
Charles D'Ambrosio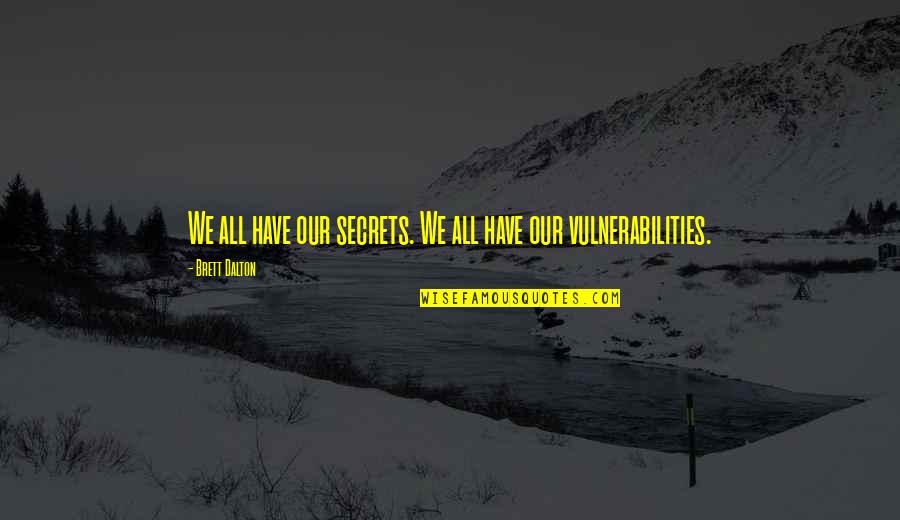 We all have our secrets. We all have our vulnerabilities. —
Brett Dalton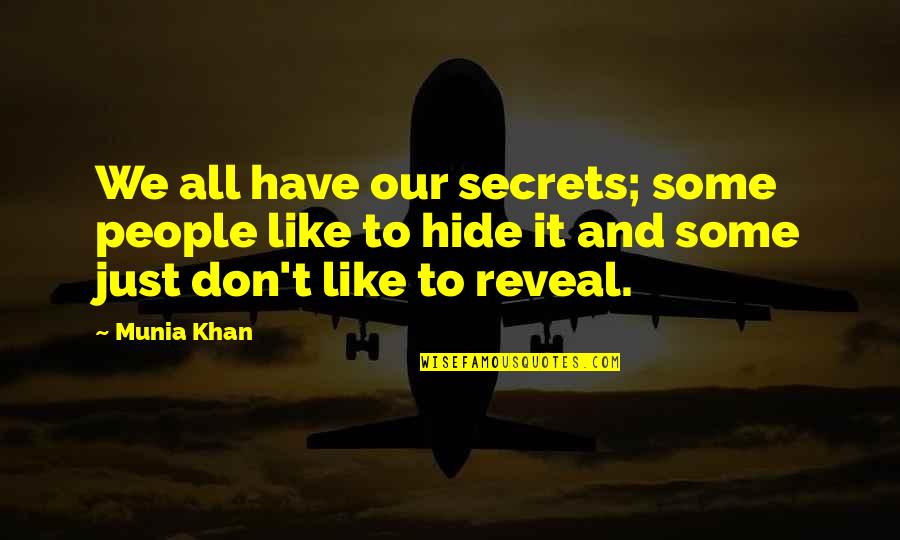 We all have our secrets; some people like to hide it and some just don't like to reveal. —
Munia Khan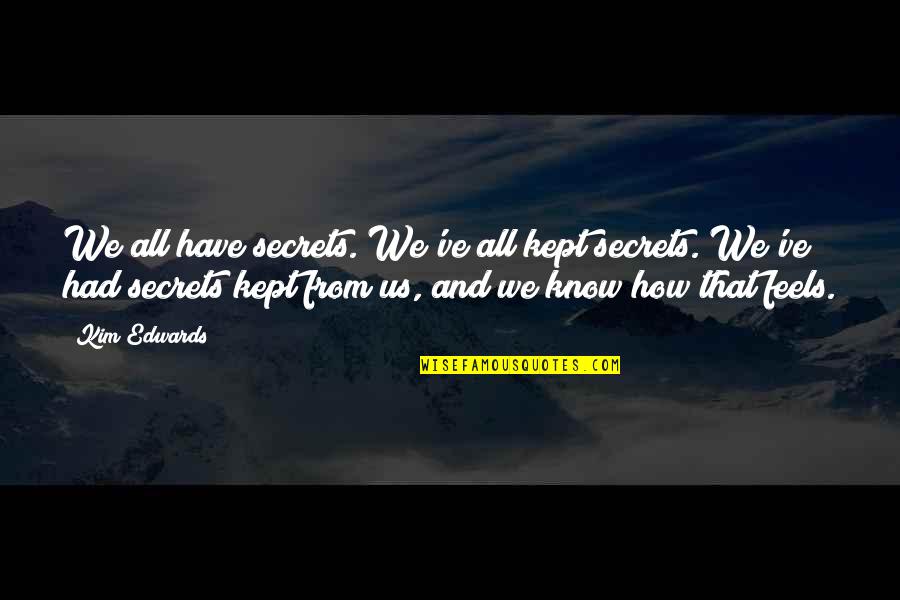 We all have secrets
. We've all kept secrets. We've had secrets kept from us, and we know how that feels. —
Kim Edwards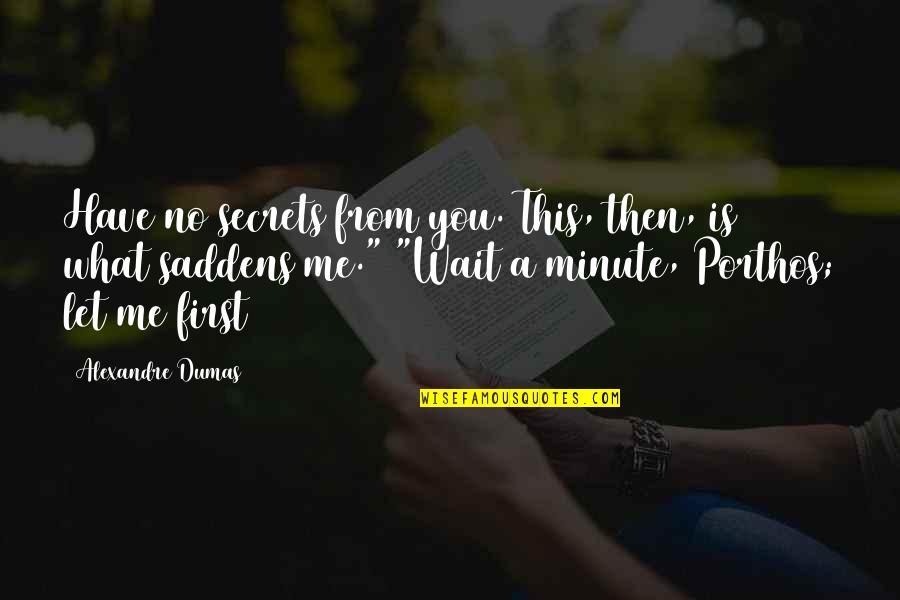 Have no secrets from you. This, then, is what saddens me." "Wait a minute, Porthos; let me first —
Alexandre Dumas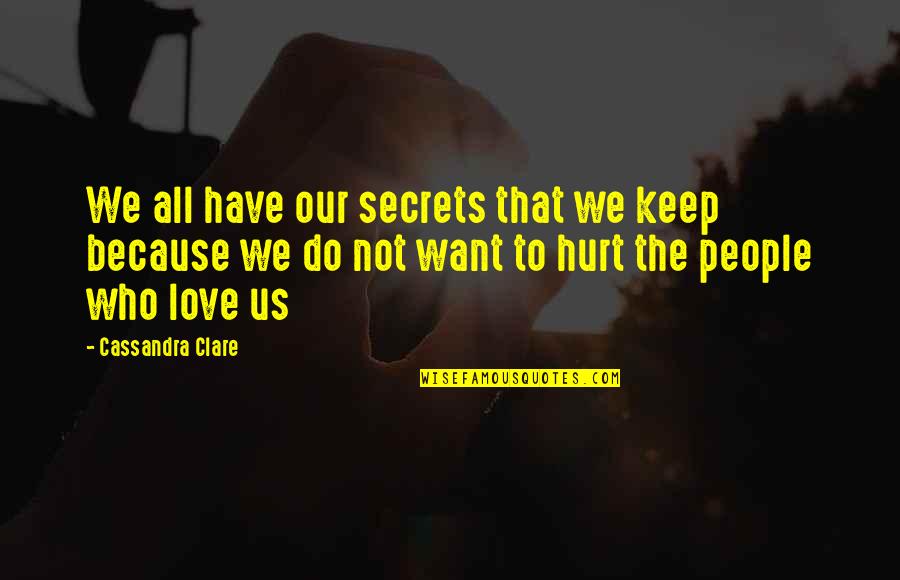 We all have our secrets that we keep because we do not want to hurt the people who love us —
Cassandra Clare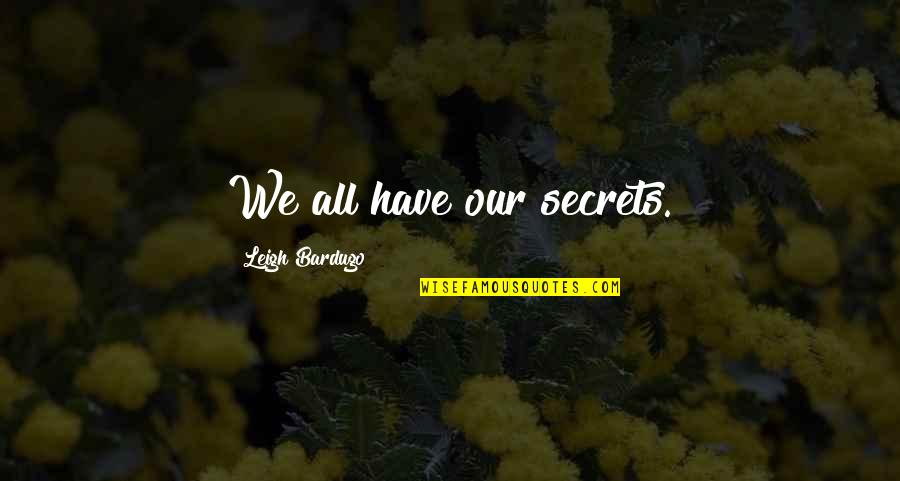 We all have our secrets. —
Leigh Bardugo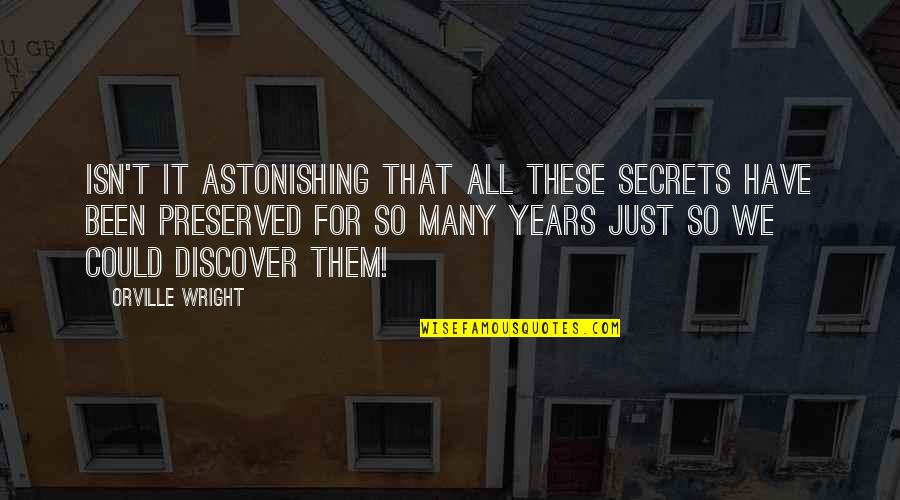 Isn't it astonishing that all these secrets have been preserved for so many years just so we could discover them! —
Orville Wright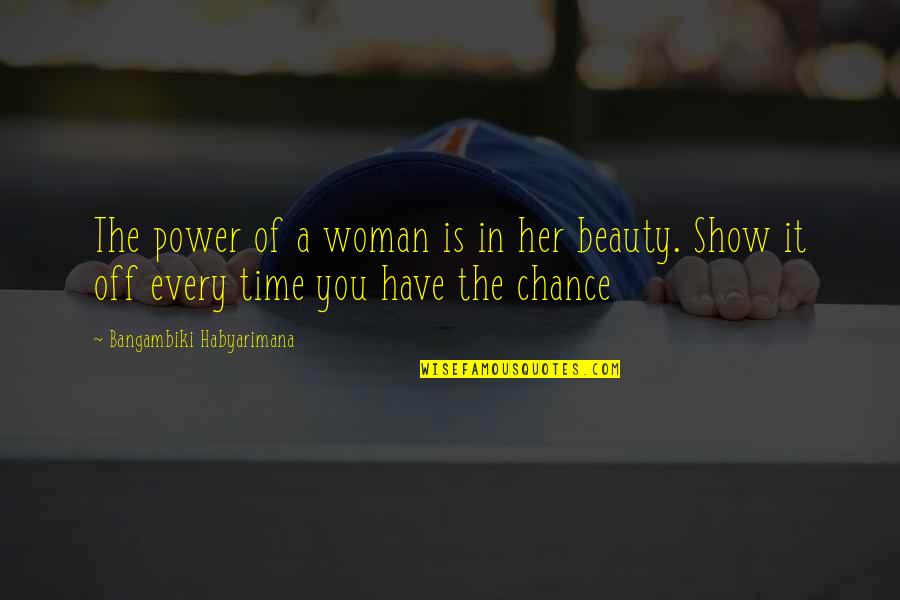 The power of a woman is in her beauty. Show it off every time you have the chance —
Bangambiki Habyarimana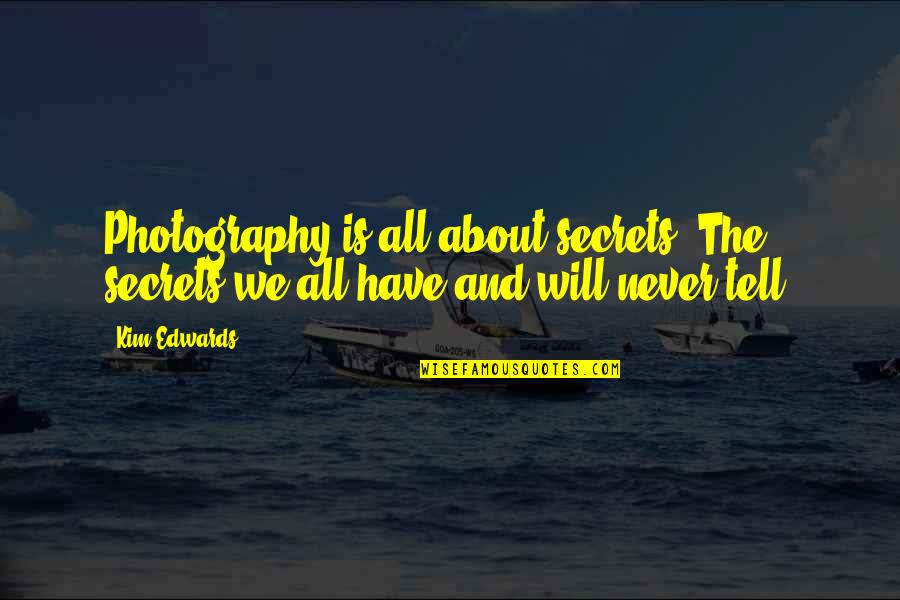 Photography is all about secrets. The secrets we all have and will never tell. —
Kim Edwards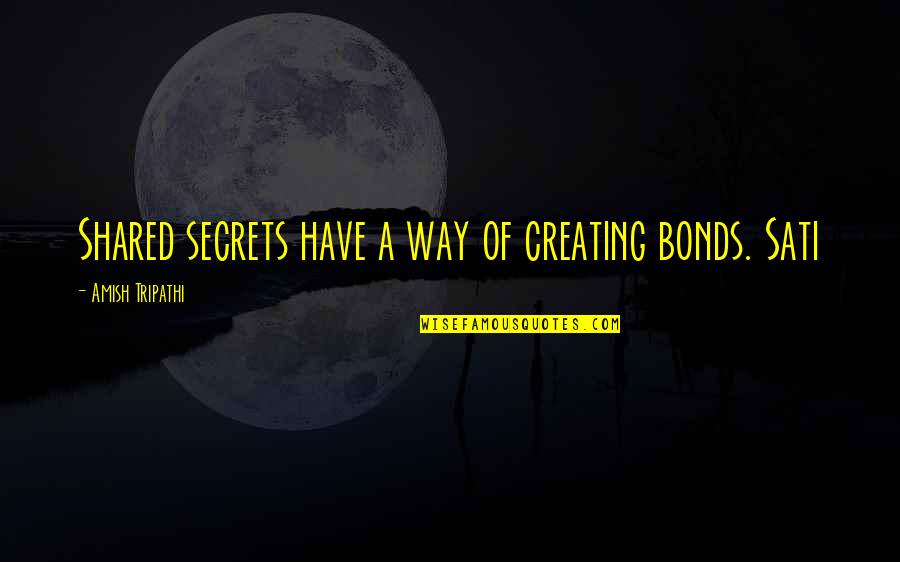 Shared secrets have a way of creating bonds. Sati —
Amish Tripathi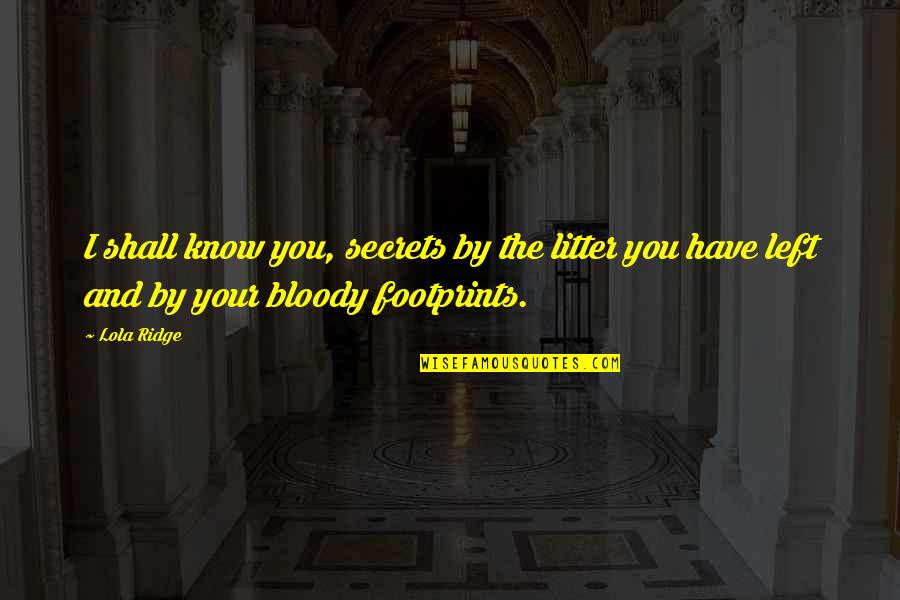 I shall know you, secrets by the litter you have left and by your bloody footprints. —
Lola Ridge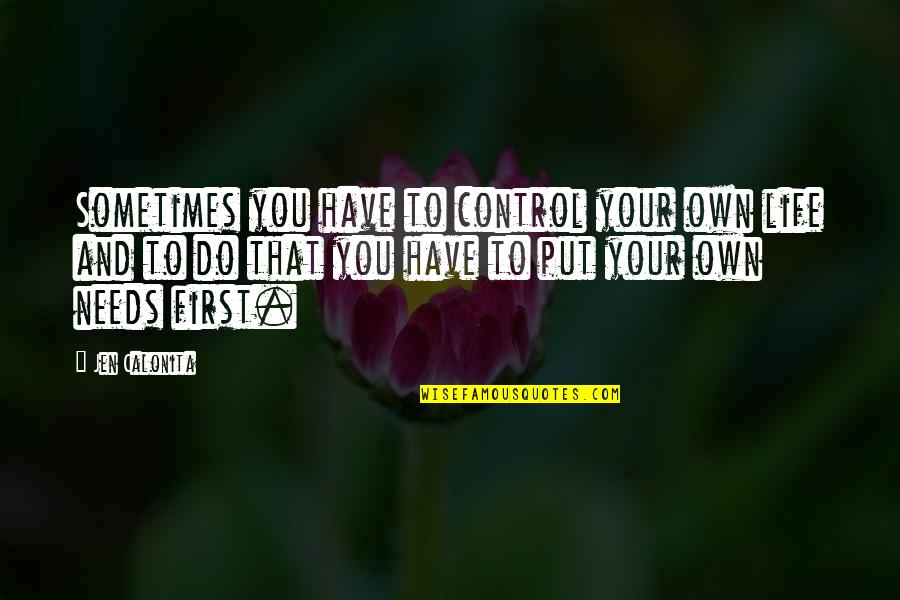 Sometimes you have to control your own life and to do that you have to put your own needs first. —
Jen Calonita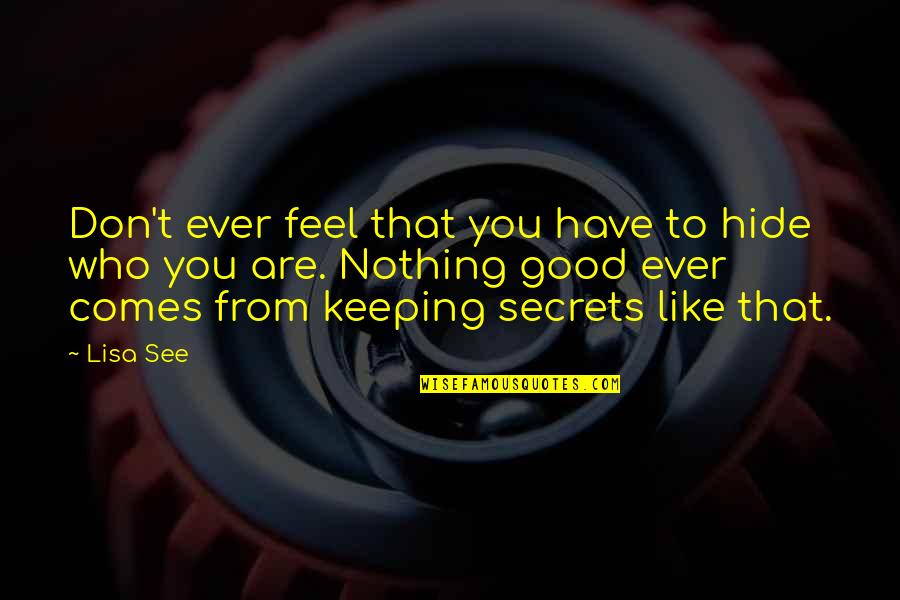 Don't ever feel that you have to hide who you are. Nothing good ever comes from keeping secrets like that. —
Lisa See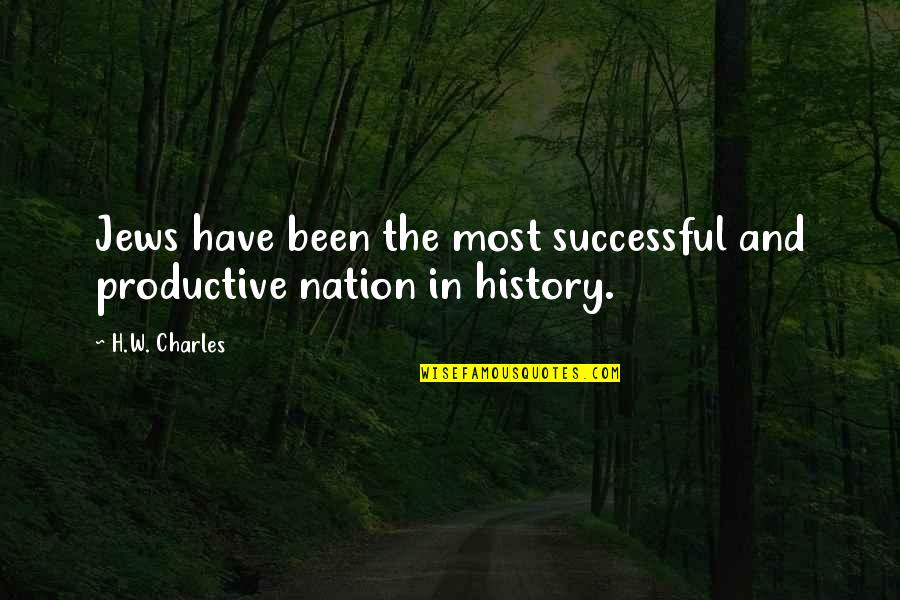 Jews have been the most successful and productive nation in history. —
H.W. Charles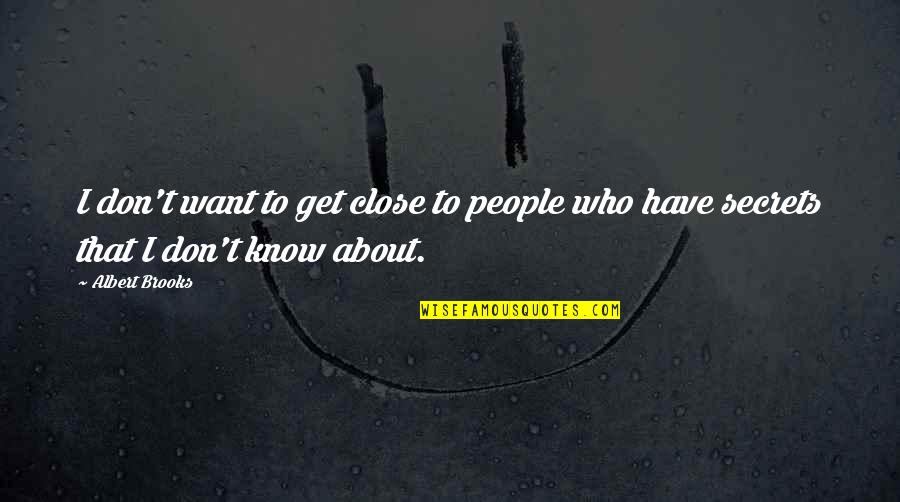 I don't want to get close to people who have secrets that I don't know about. —
Albert Brooks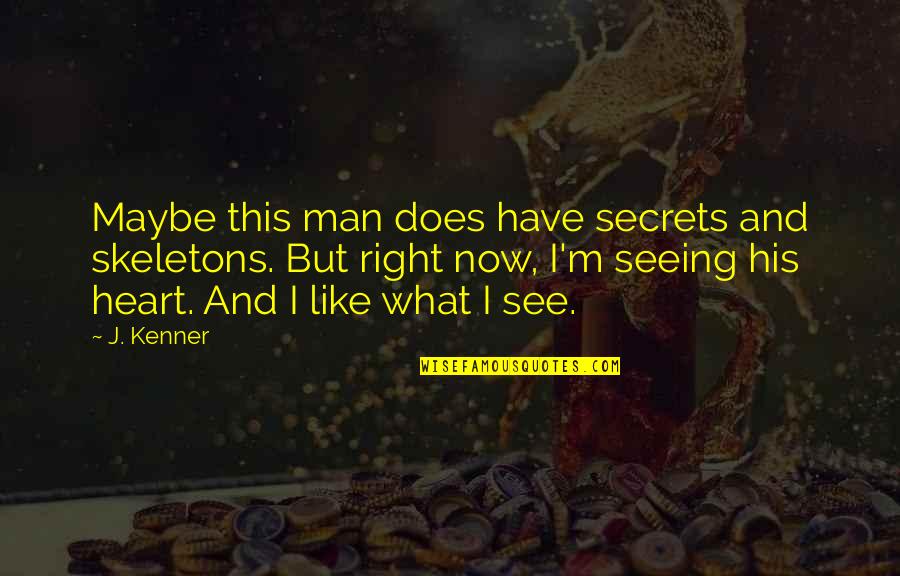 Maybe this man does have secrets and skeletons. But right now, I'm seeing his heart. And I like what I see. —
J. Kenner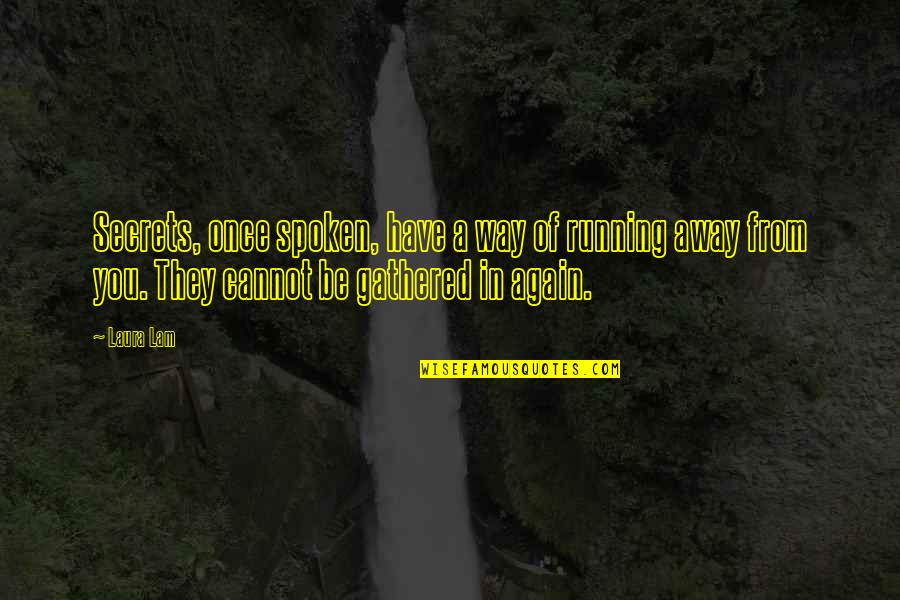 Secrets, once spoken, have a way of running away from you. They cannot be gathered in again. —
Laura Lam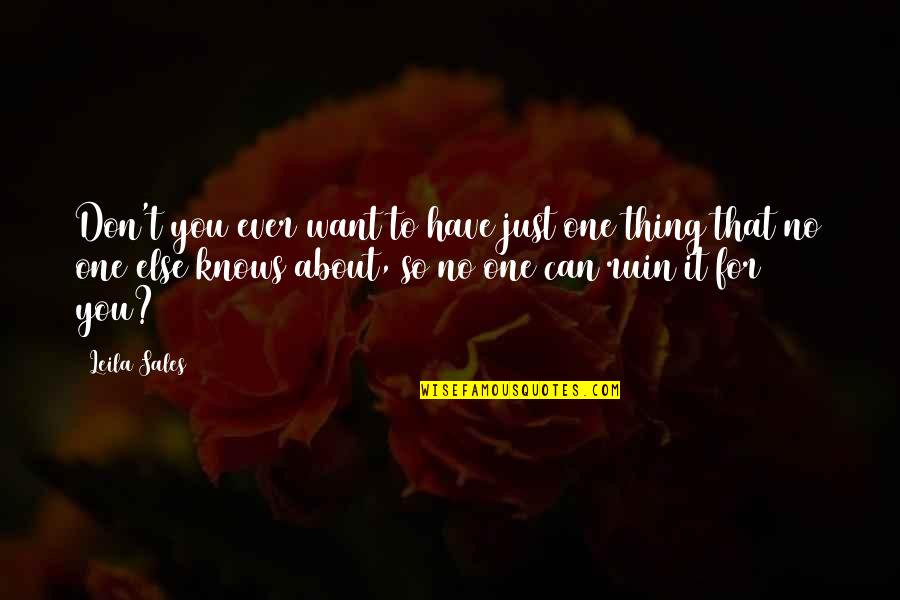 Don't you ever want to have just one thing that no one else knows about, so no one can ruin it for you? —
Leila Sales
Everything has an older meaning. All words have their secrets. Spells and gods are buried in the thicket of language. —
Shannon Phillips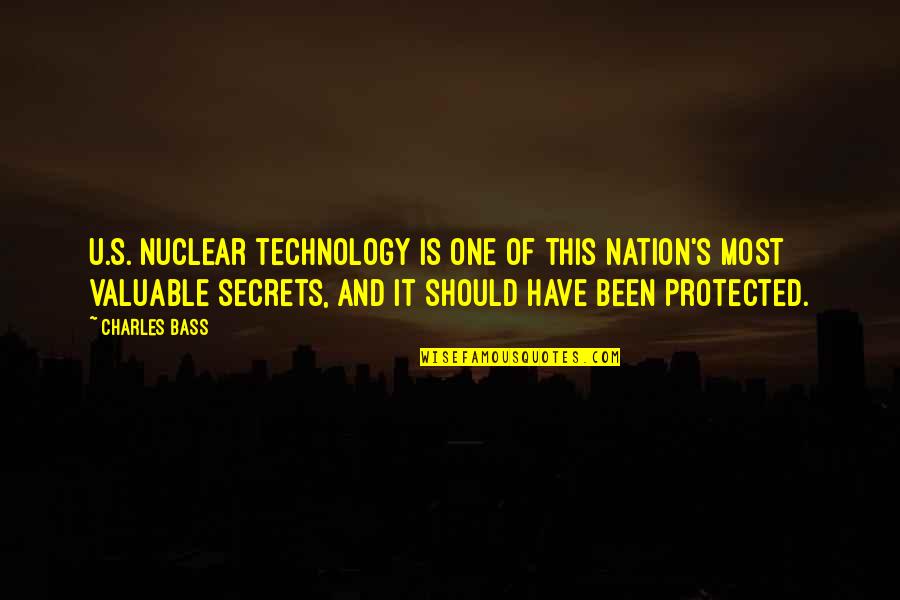 U.S. nuclear technology is one of this nation's most valuable secrets, and it should have been protected. —
Charles Bass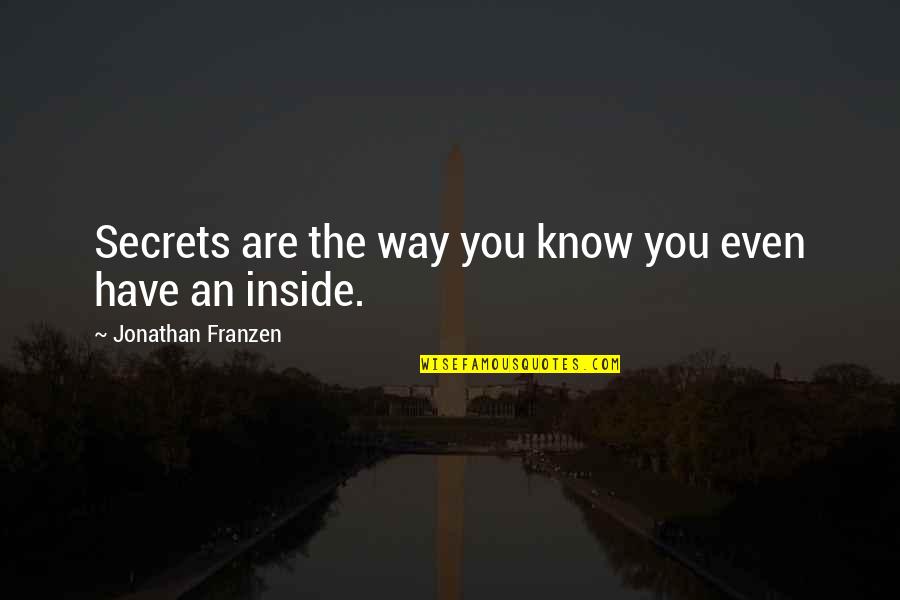 Secrets are the way you know you even have an inside. —
Jonathan Franzen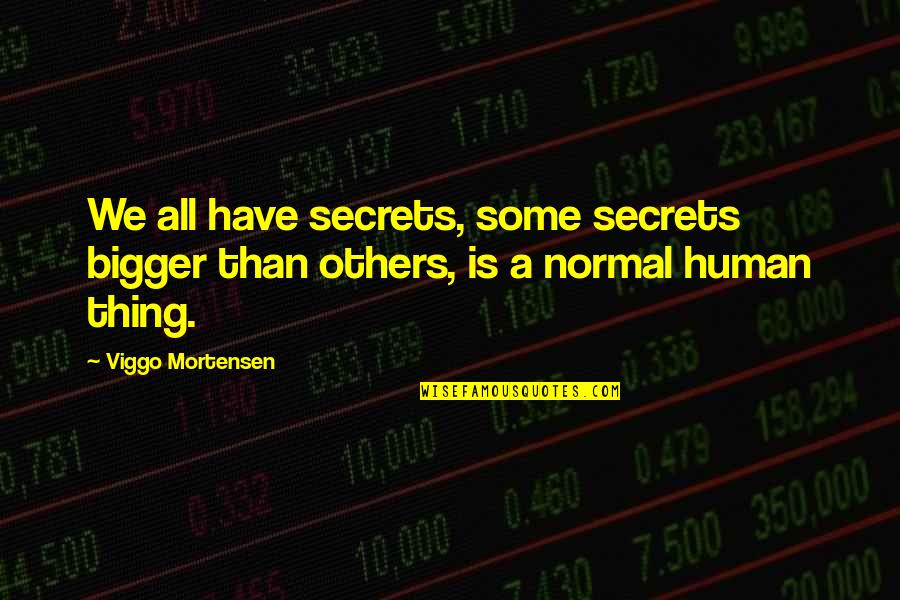 We all have secrets
, some secrets bigger than others, is a normal human thing. —
Viggo Mortensen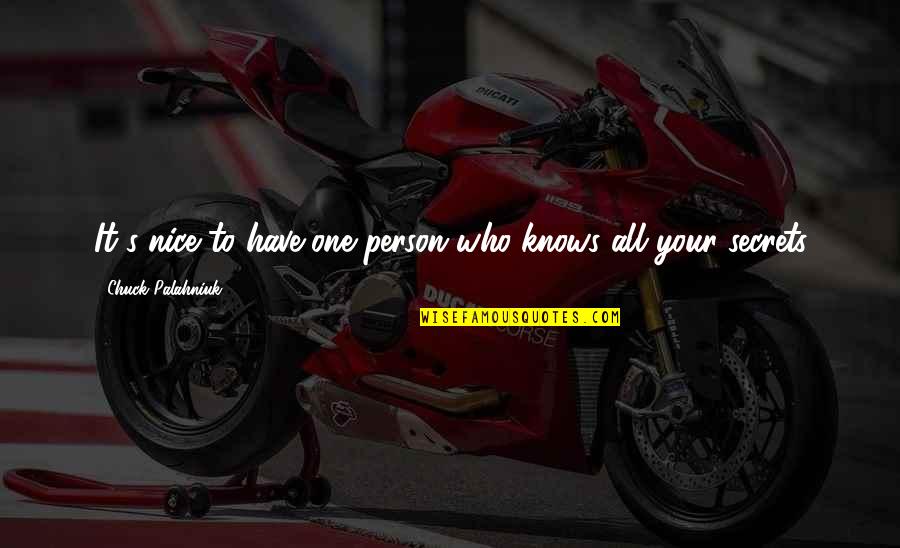 It's nice to have one person who knows all your secrets —
Chuck Palahniuk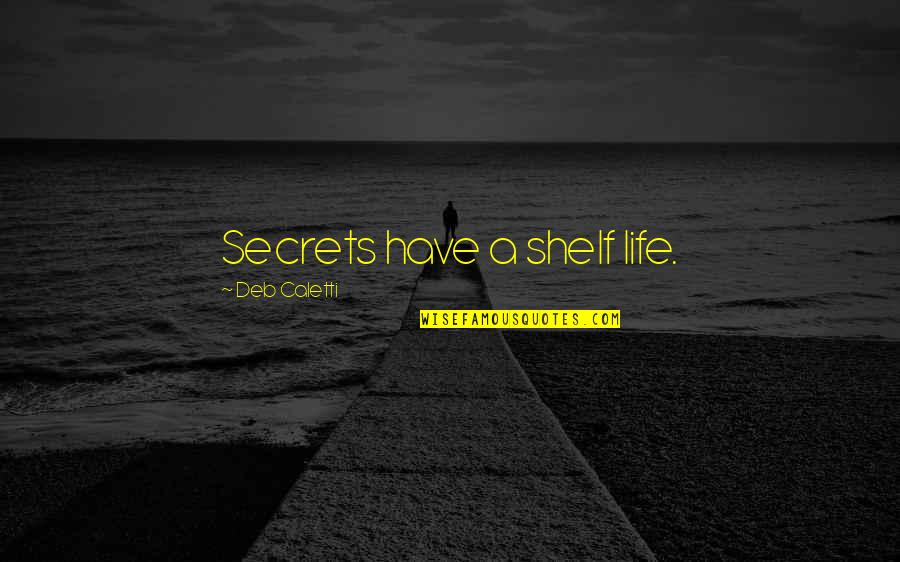 Secrets have a shelf life. —
Deb Caletti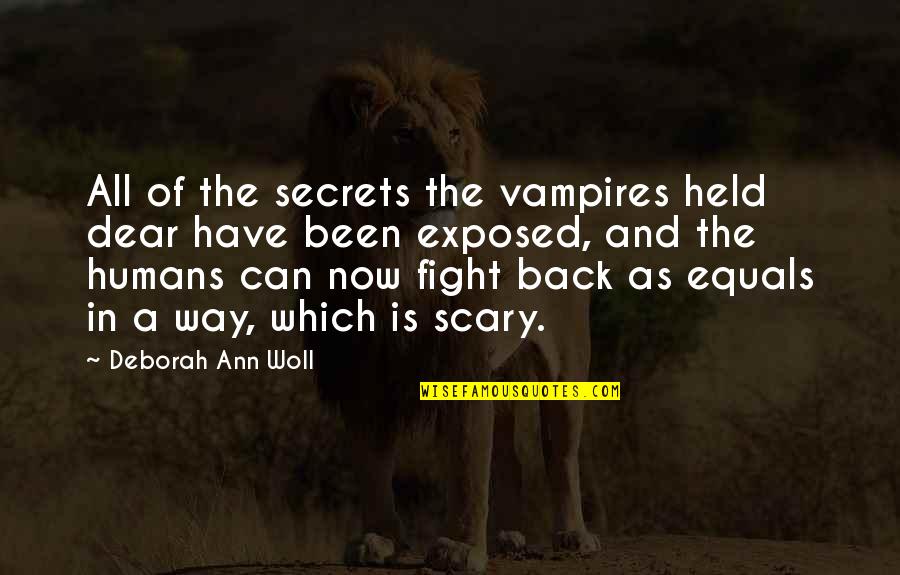 All of the secrets the vampires held dear have been exposed, and the humans can now fight back as equals in a way, which is scary. —
Deborah Ann Woll
And when you have it, what then? Some secrets are safer kept hidden. Some secrets are too dangerous to share, even with those you love and trust. —
George R R Martin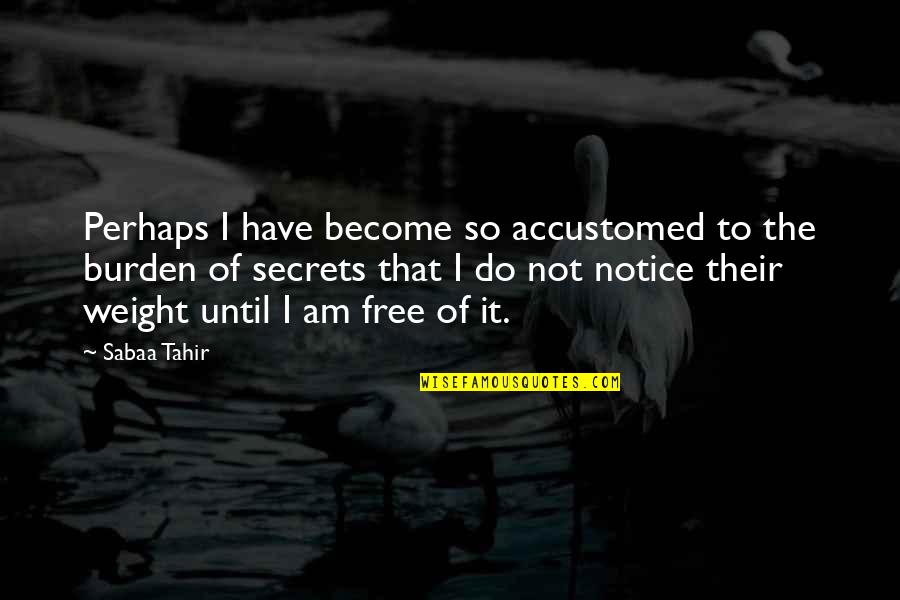 Perhaps I have become so accustomed to the burden of secrets that I do not notice their weight until I am free of it. —
Sabaa Tahir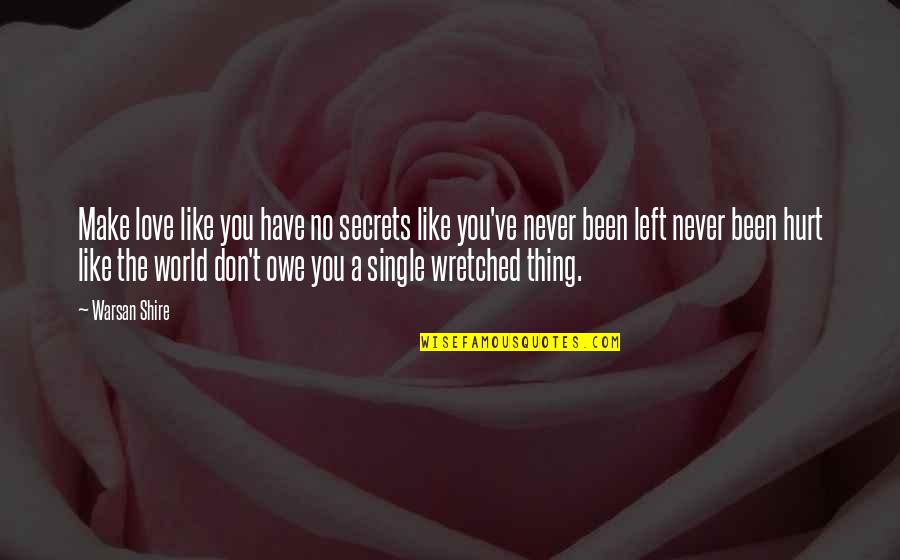 Make love like you have no secrets like you've never been left never been hurt like the world don't owe you a single wretched thing. —
Warsan Shire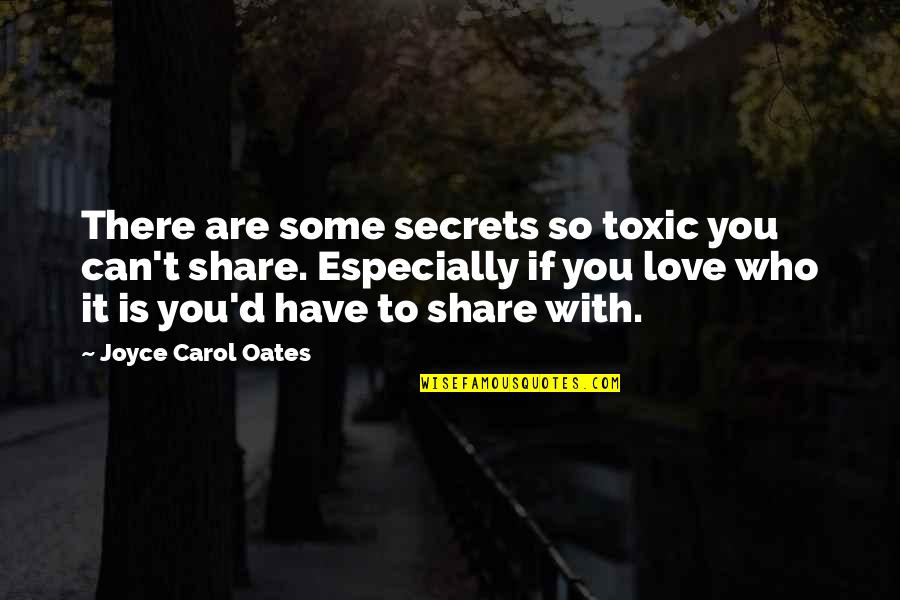 There are some secrets so toxic you can't share. Especially if you love who it is you'd have to share with. —
Joyce Carol Oates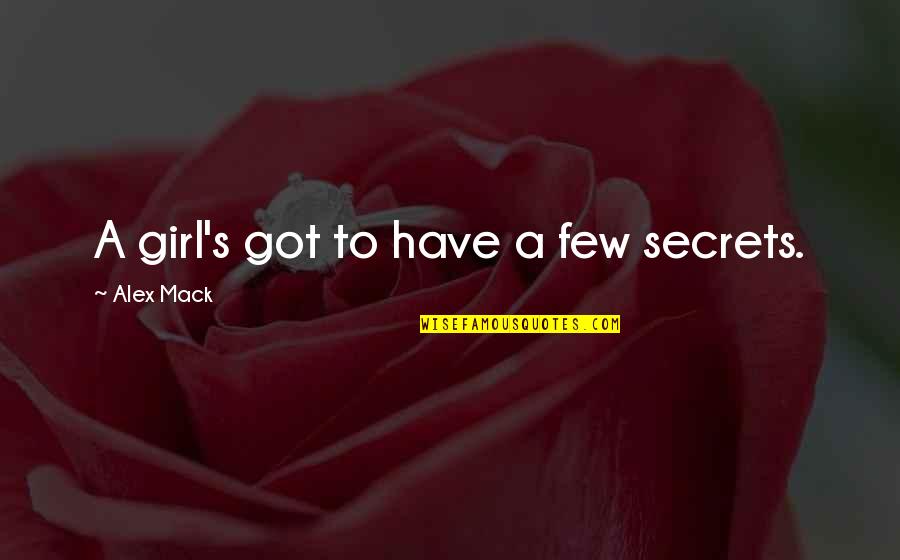 A girl's got to have a few secrets. —
Alex Mack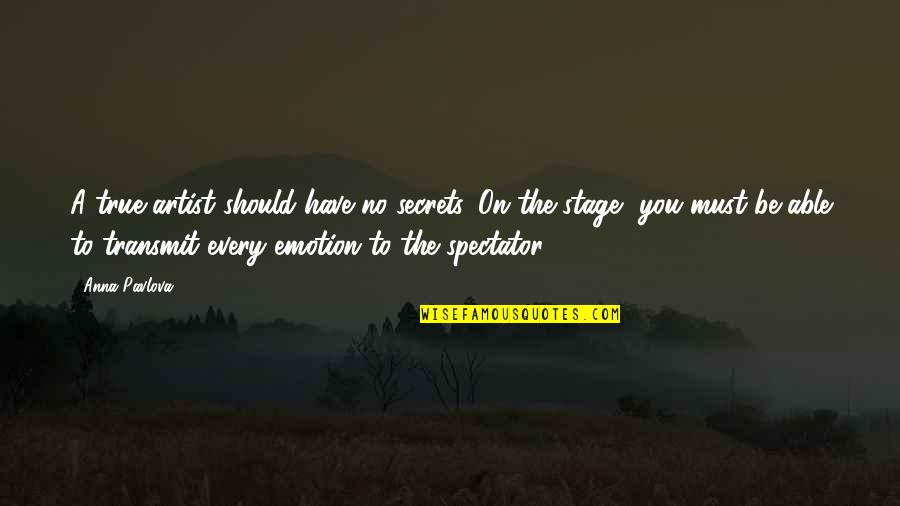 A true artist should have no secrets. On the stage, you must be able to transmit every emotion to the spectator. —
Anna Pavlova