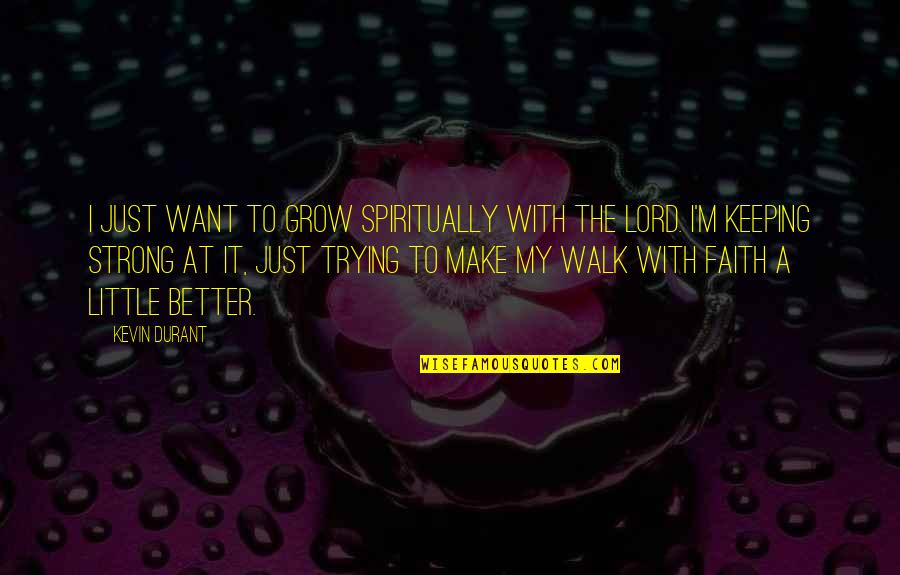 I just want to grow spiritually with the Lord. I'm keeping strong at it, just trying to make my walk with faith a little better.
—
Kevin Durant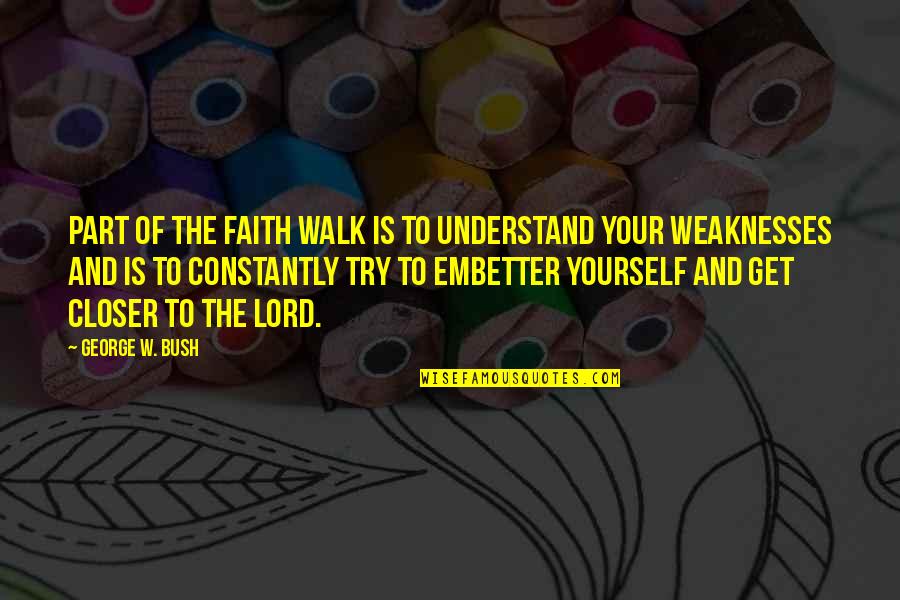 Part of the faith walk is to understand your weaknesses and is to constantly try to embetter yourself and get closer to the Lord.
—
George W. Bush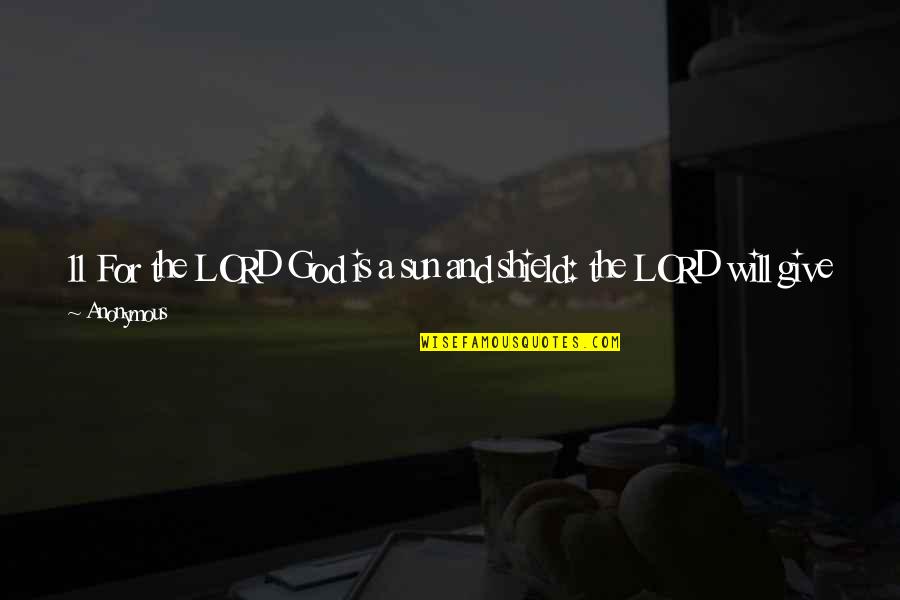 11 For the LORD God is a sun and shield: the LORD will give grace and glory: no good thing will he withhold from them that walk uprightly.
—
Anonymous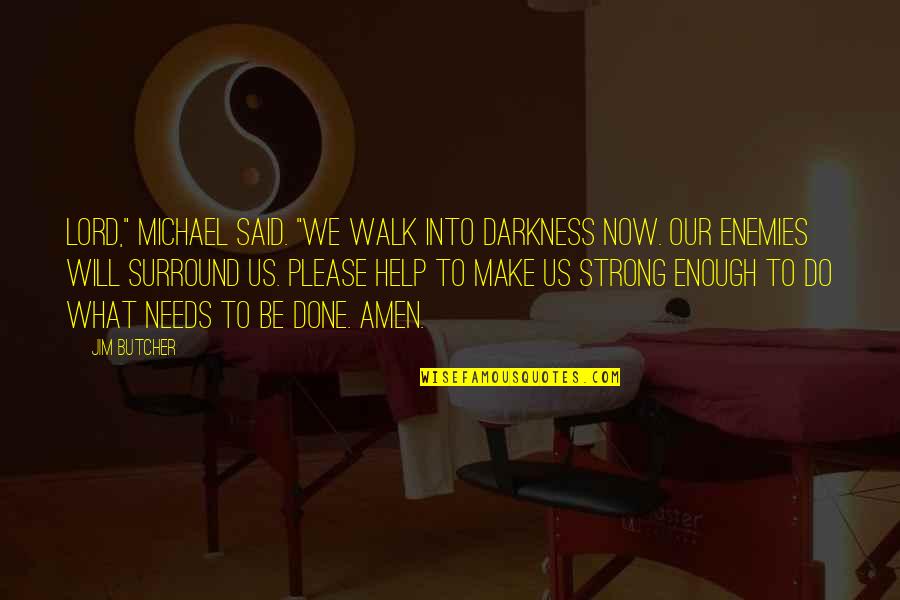 Lord," Michael said. "We walk into darkness now. Our enemies will surround us. Please help to make us strong enough to do what needs to be done. Amen.
—
Jim Butcher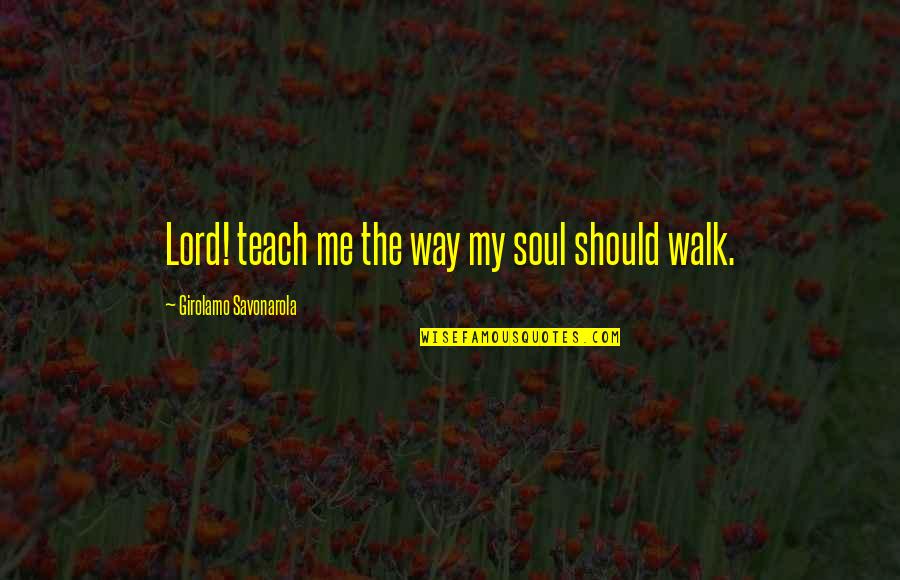 Lord! teach me the way my soul should walk.
—
Girolamo Savonarola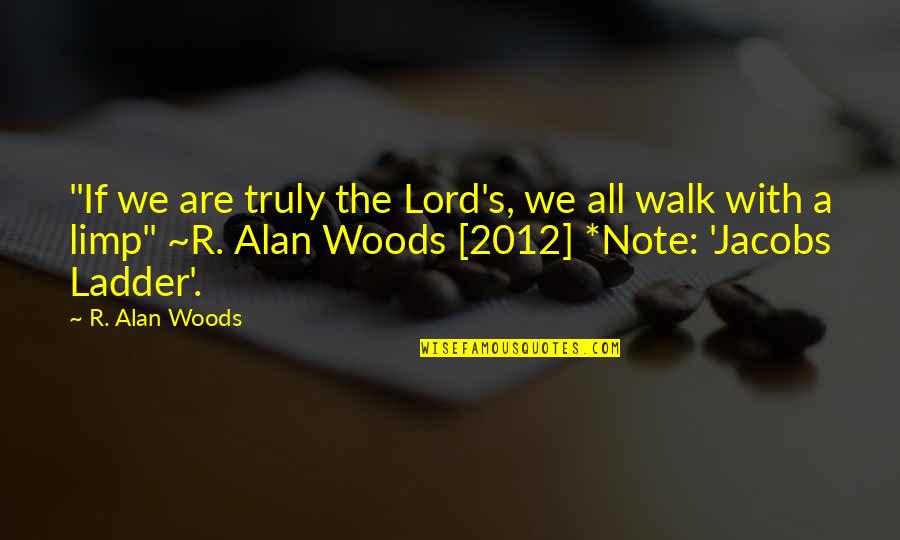 "If we are truly the Lord's, we all walk with a limp" ~R. Alan Woods [2012]

*Note: 'Jacobs Ladder'.
—
R. Alan Woods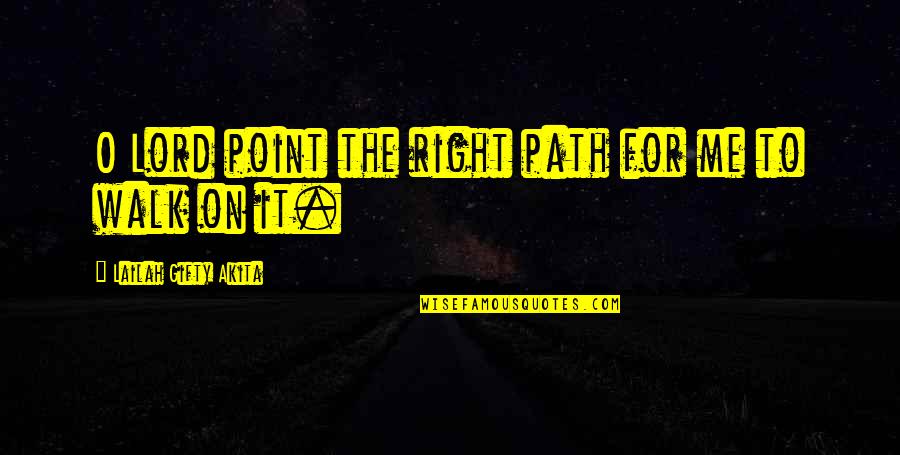 O Lord point the right path for me to walk on it.
—
Lailah Gifty Akita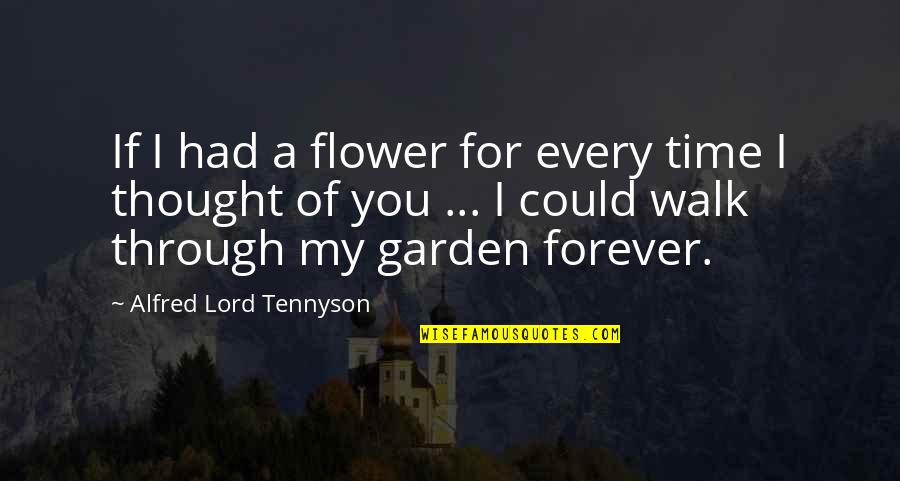 If I had a flower for every time I thought of you ... I could walk through my garden forever.
—
Alfred Lord Tennyson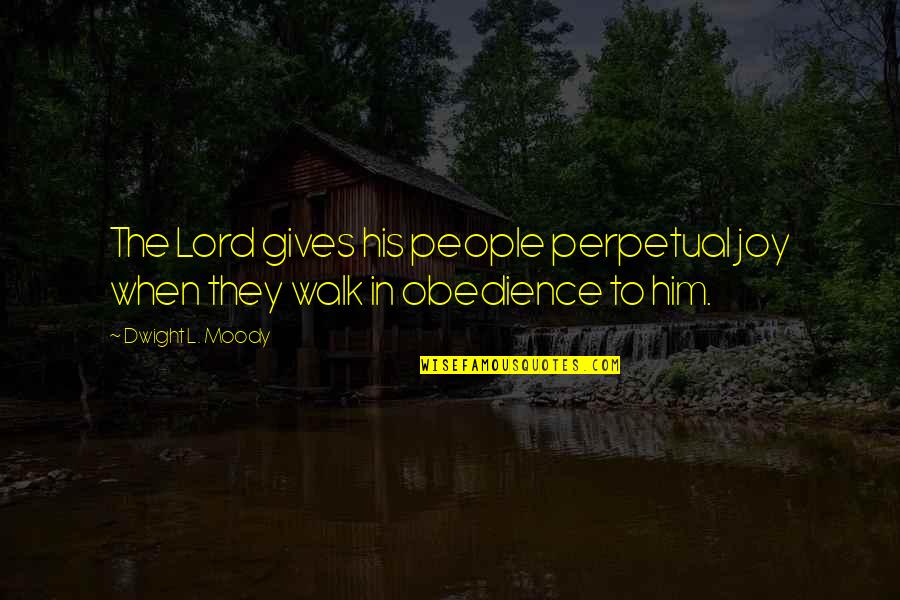 The Lord gives his people perpetual joy when they walk in obedience to him.
—
Dwight L. Moody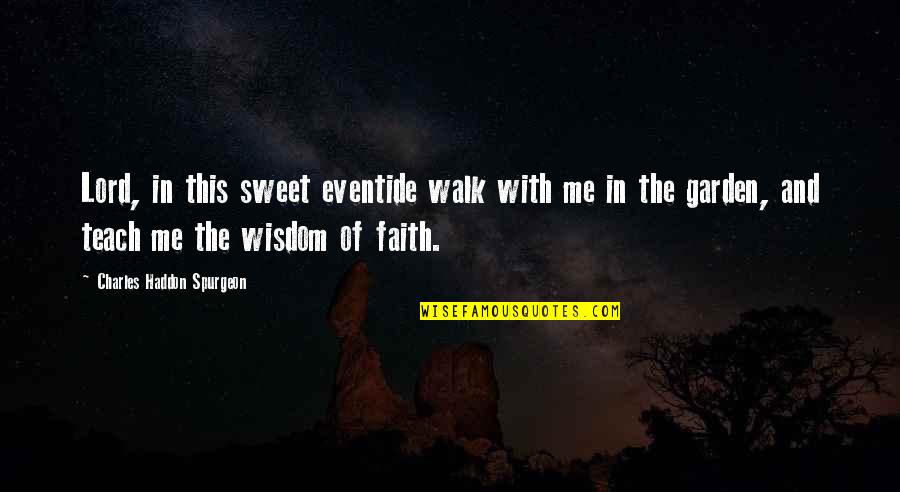 Lord, in this sweet eventide walk with me in the garden, and teach me the wisdom of faith. —
Charles Haddon Spurgeon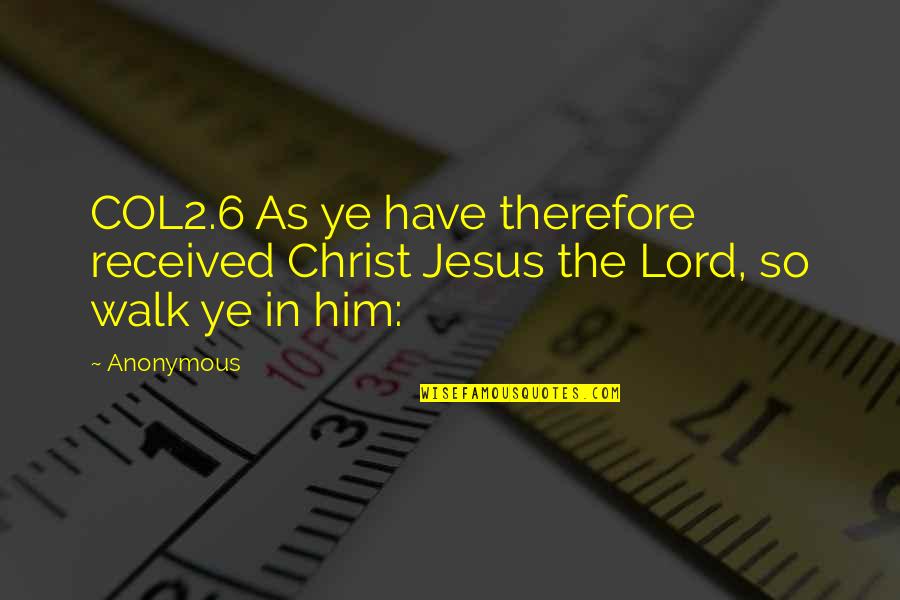 COL2.6 As ye have therefore received Christ Jesus the Lord, so walk ye in him: —
Anonymous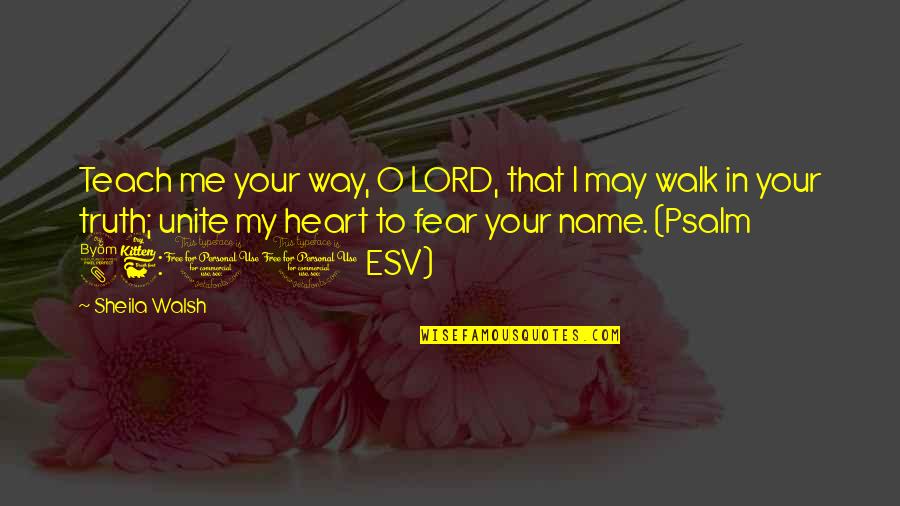 Teach me your way, O LORD, that I may walk in your truth; unite my heart to fear your name. (Psalm 86:11 ESV) —
Sheila Walsh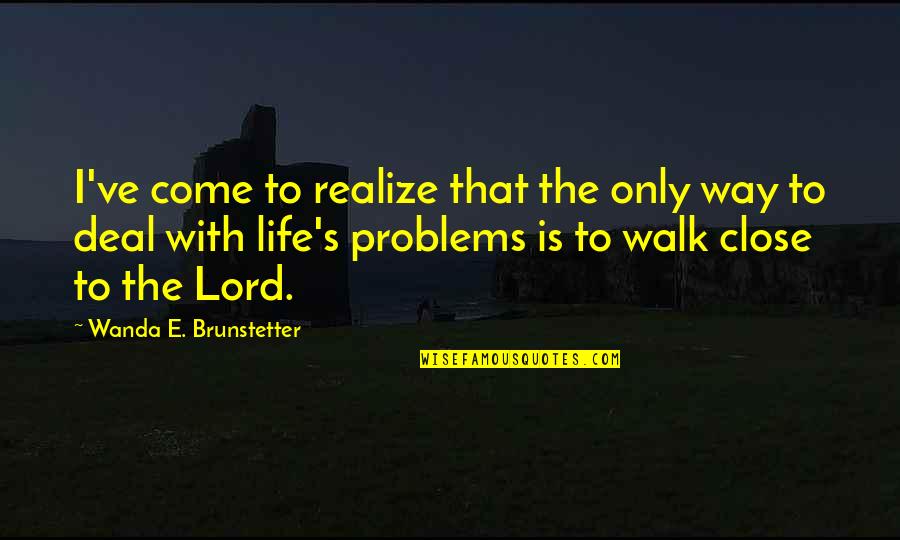 I've come to realize that the only way to deal with life's problems is to walk close to the Lord. —
Wanda E. Brunstetter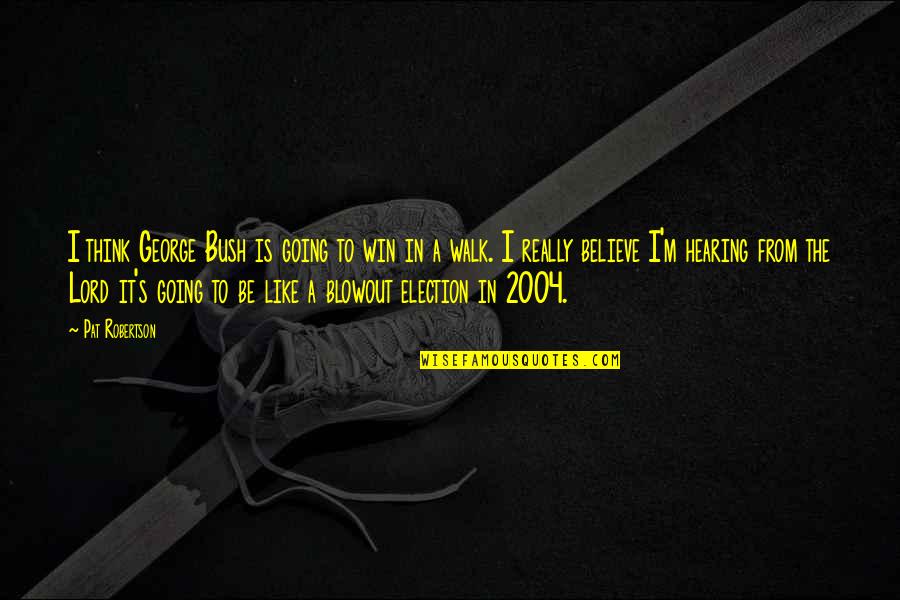 I think George Bush is going to win in a walk. I really believe I'm hearing from the Lord it's going to be like a blowout election in 2004. —
Pat Robertson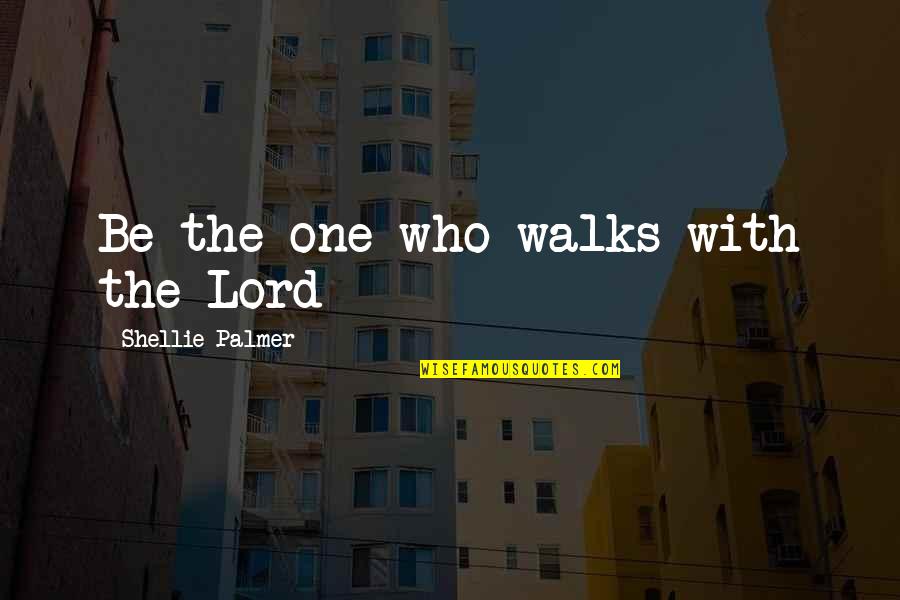 Be the one who walks with the Lord —
Shellie Palmer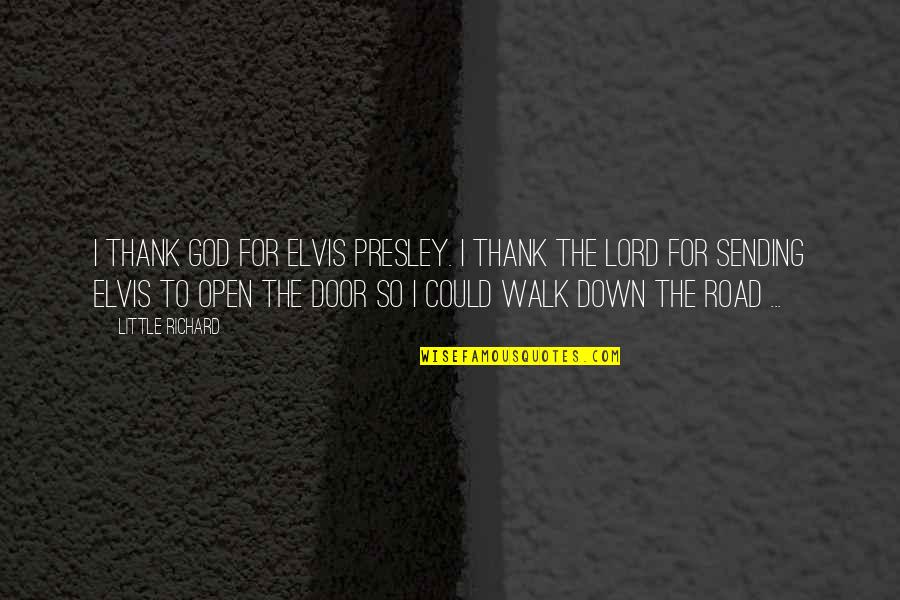 I thank God for Elvis Presley. I thank the Lord for sending Elvis to open the door so I could walk down the road ... —
Little Richard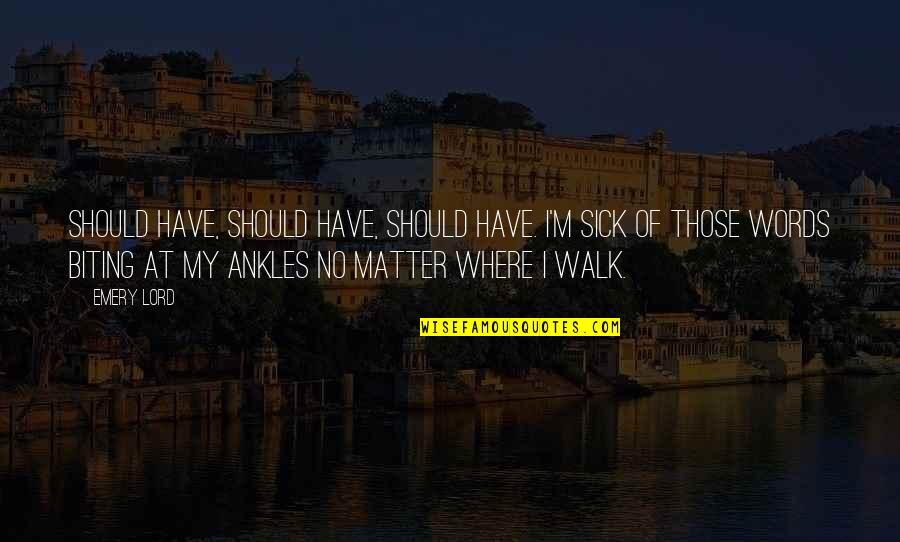 Should have, should have, should have. I'm sick of those words biting at my ankles no matter where I walk. —
Emery Lord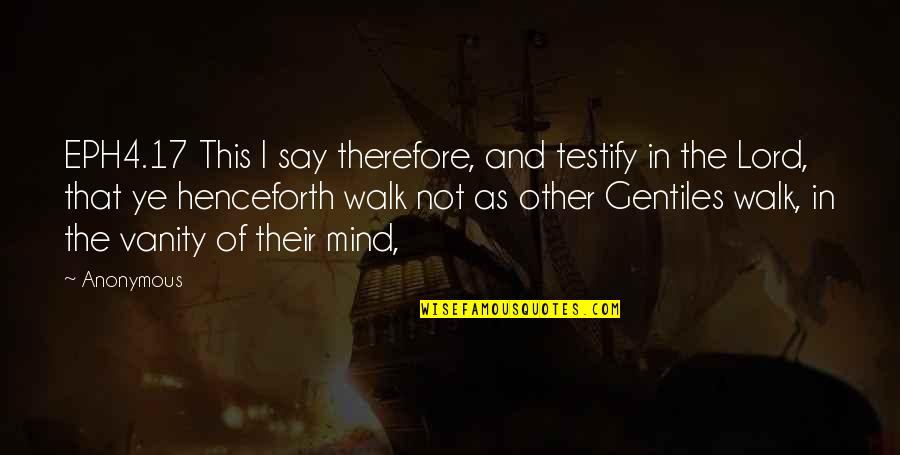 EPH4.17 This I say therefore, and testify in the Lord, that ye henceforth walk not as other Gentiles walk, in the vanity of their mind, —
Anonymous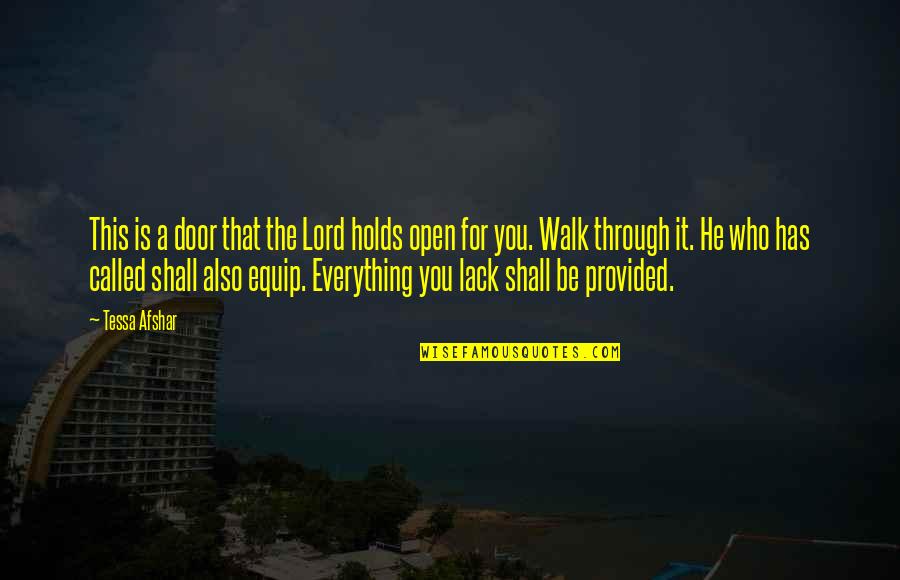 This is a door that the Lord holds open for you. Walk through it. He who has called shall also equip. Everything you lack shall be provided. —
Tessa Afshar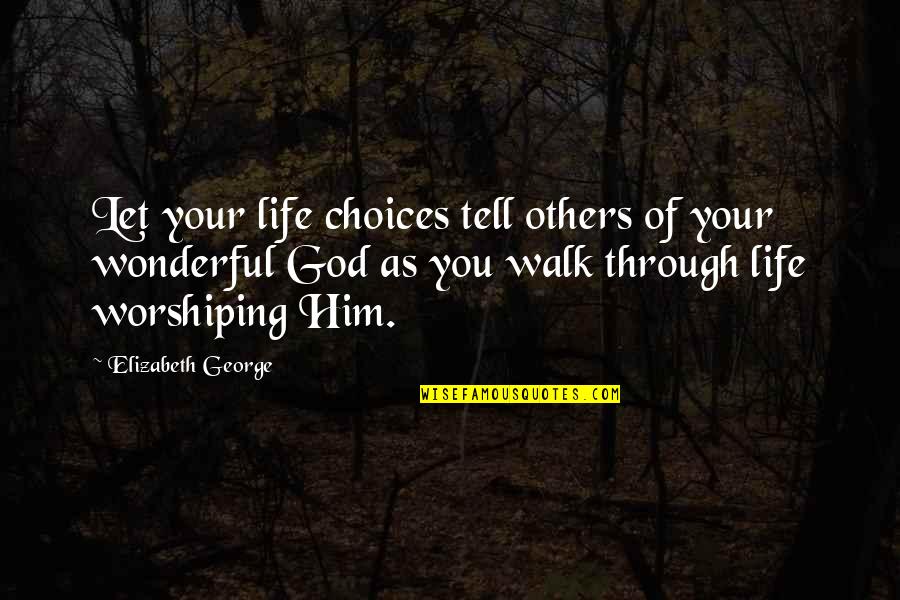 Let your life choices tell others of your wonderful God as you walk through life worshiping Him. —
Elizabeth George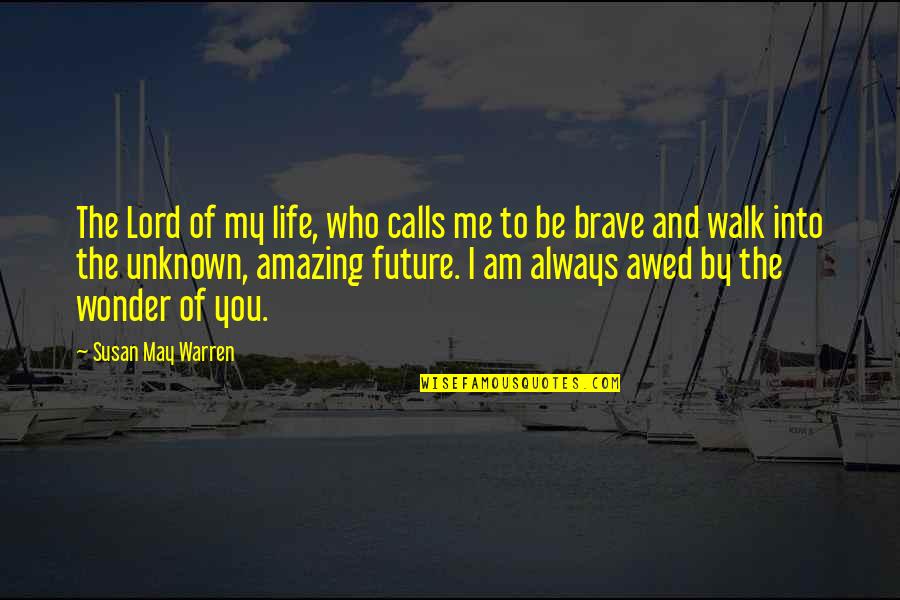 The Lord of my life, who calls me to be brave and walk into the unknown, amazing future. I am always awed by the wonder of you. —
Susan May Warren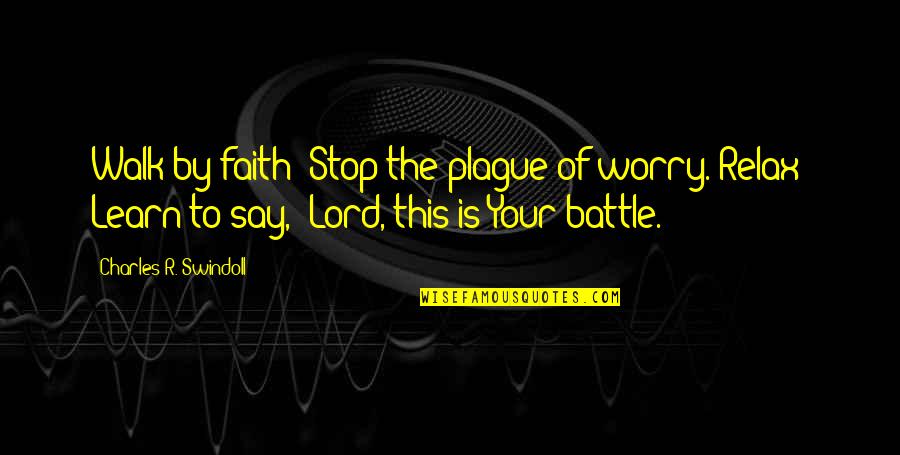 Walk by faith! Stop the plague of worry. Relax! Learn to say, "Lord, this is Your battle." —
Charles R. Swindoll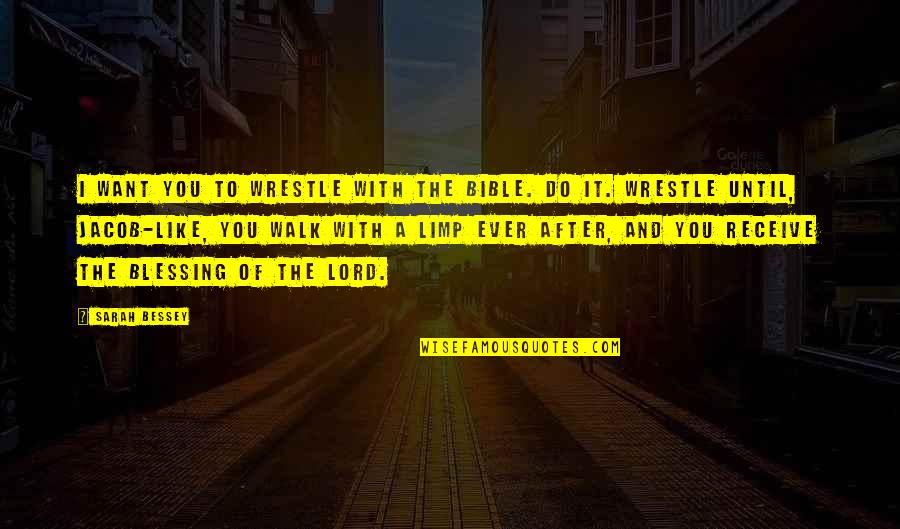 I want you to wrestle with the Bible. Do it. Wrestle until, Jacob-like, you walk with a limp ever after, and you receive the blessing of the Lord. —
Sarah Bessey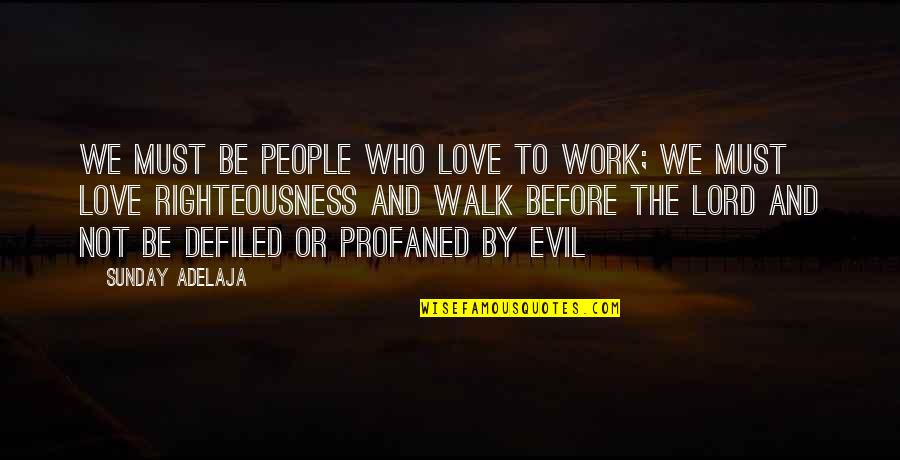 We must be people who love to work; we must love righteousness and walk before the Lord and not be defiled or profaned by evil —
Sunday Adelaja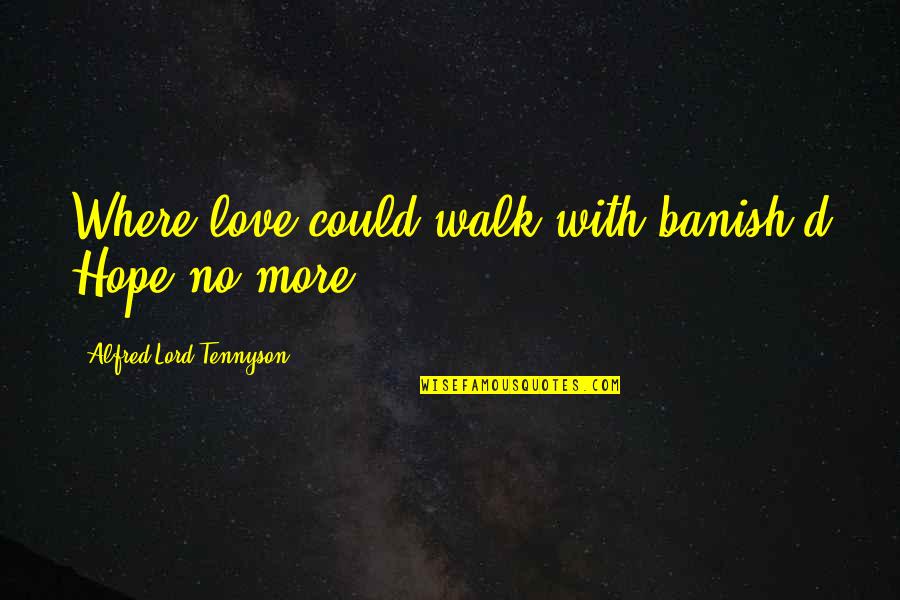 Where love could walk with banish'd Hope no more. —
Alfred Lord Tennyson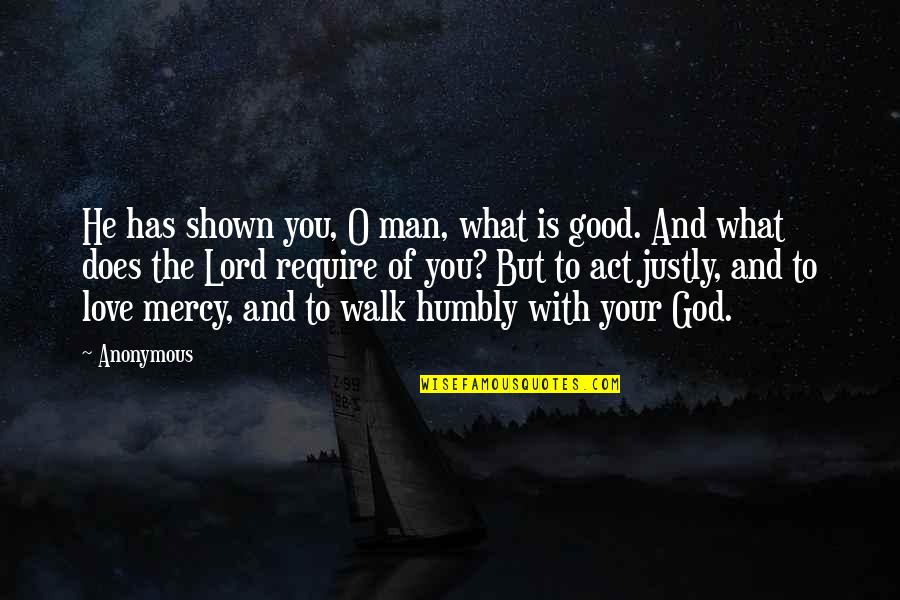 He has shown you, O man, what is good. And what does the Lord require of you? But to act justly, and to love mercy, and to walk humbly with your God. —
Anonymous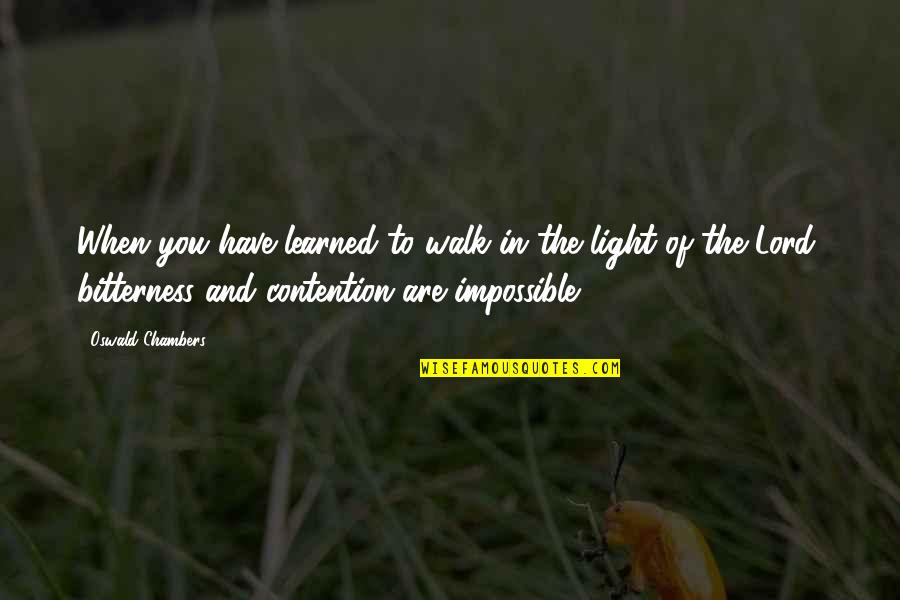 When you have learned to walk in the light of the Lord, bitterness and contention are impossible. —
Oswald Chambers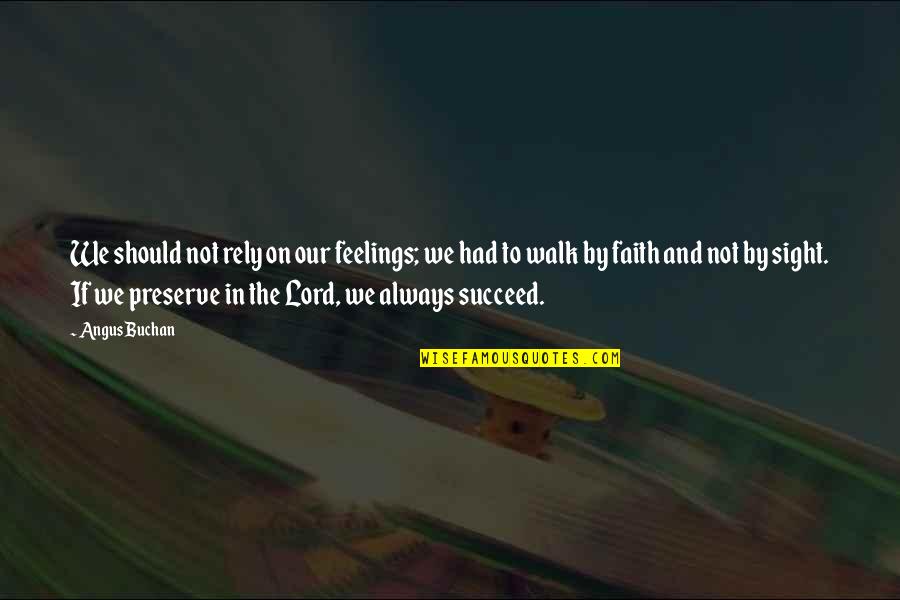 We should not rely on our feelings; we had to walk by faith and not by sight. If we preserve in the Lord, we always succeed. —
Angus Buchan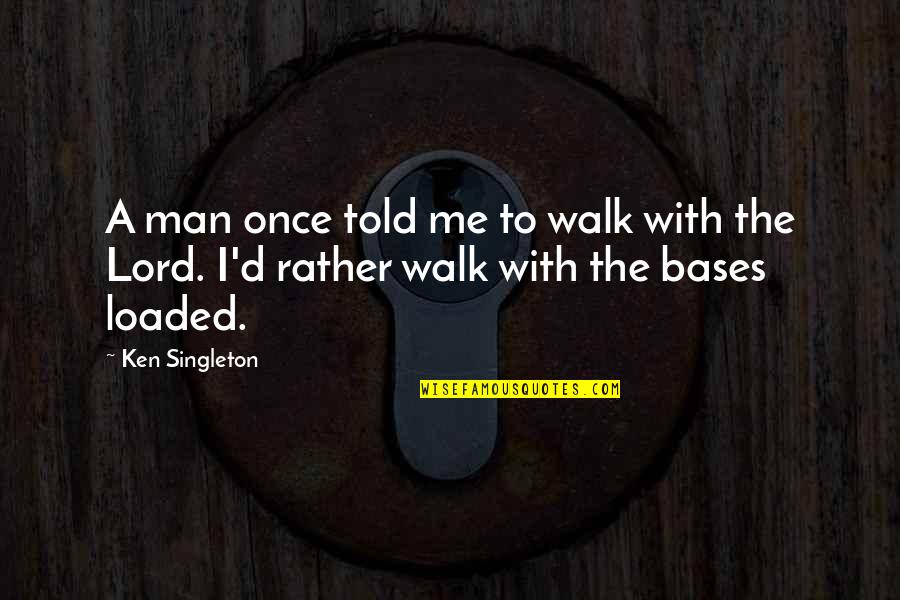 A man once told me to walk with the Lord. I'd rather walk with the bases loaded. —
Ken Singleton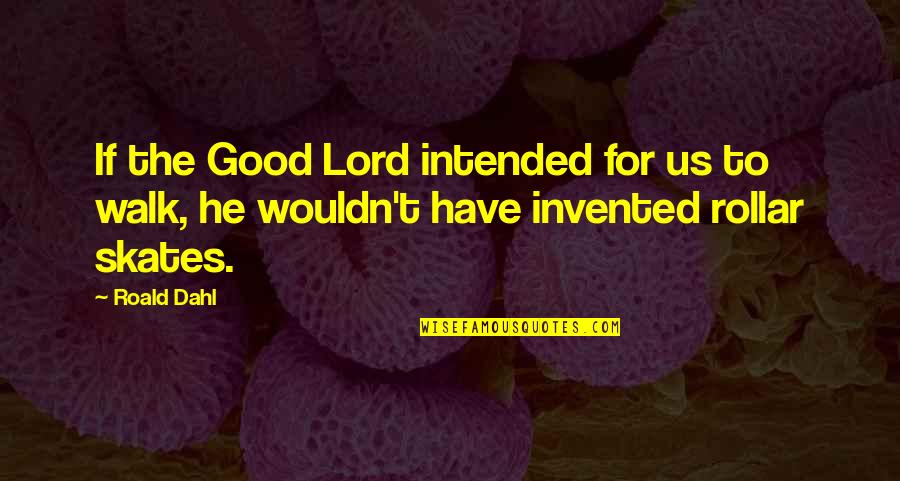 If the Good Lord intended for us to walk, he wouldn't have invented rollar skates. —
Roald Dahl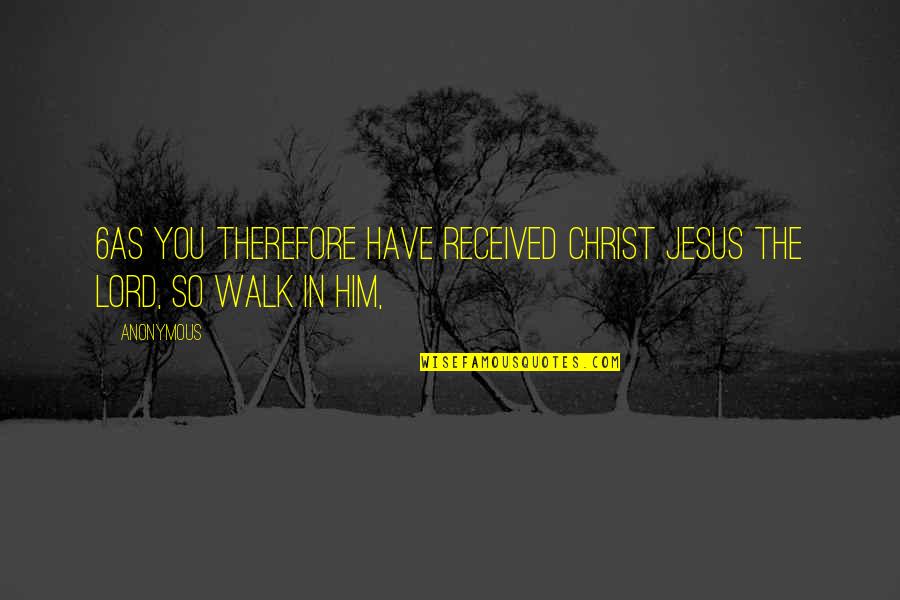 6As you therefore have received Christ Jesus the Lord, so walk in Him, —
Anonymous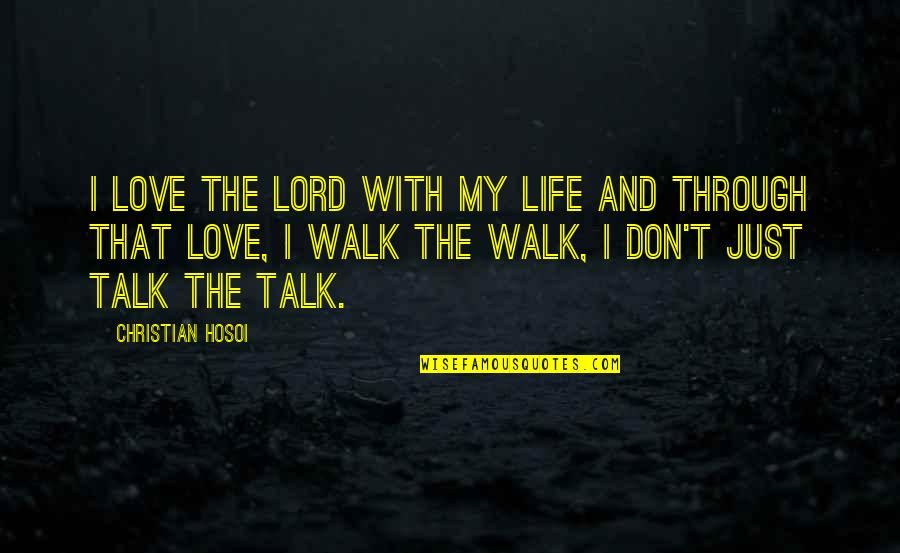 I love the Lord with my life and through that love, I walk the walk, I don't just talk the talk. —
Christian Hosoi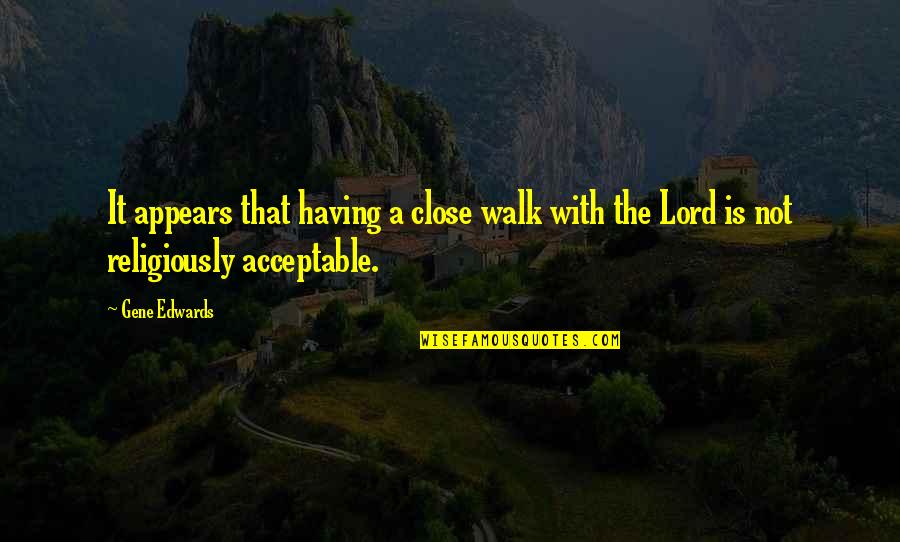 It appears that having a close walk with the Lord is not religiously acceptable. —
Gene Edwards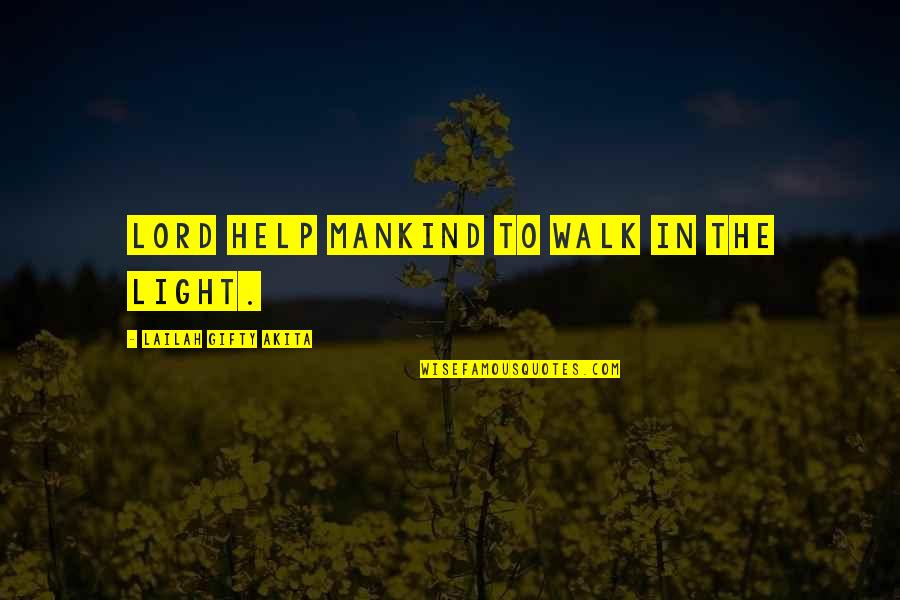 Lord help mankind to walk in the light. —
Lailah Gifty Akita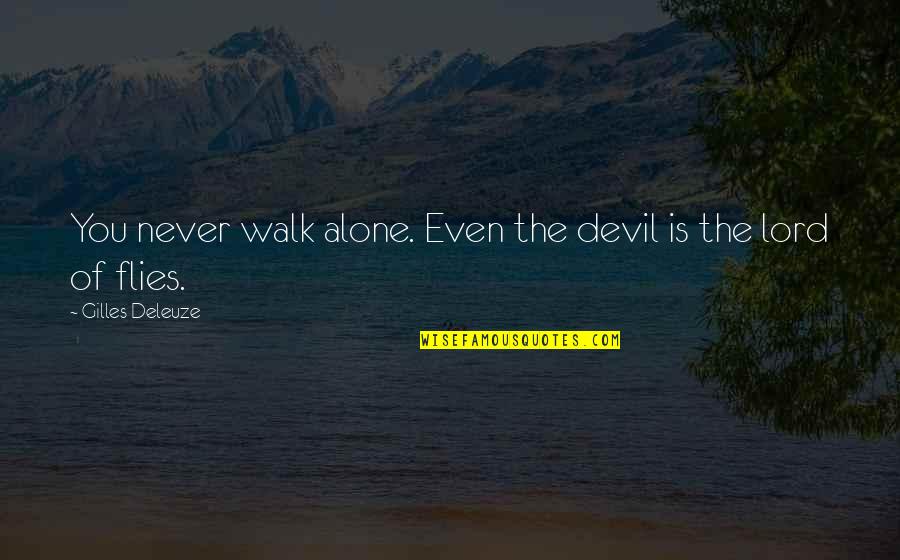 You never walk alone. Even the devil is the lord of flies. —
Gilles Deleuze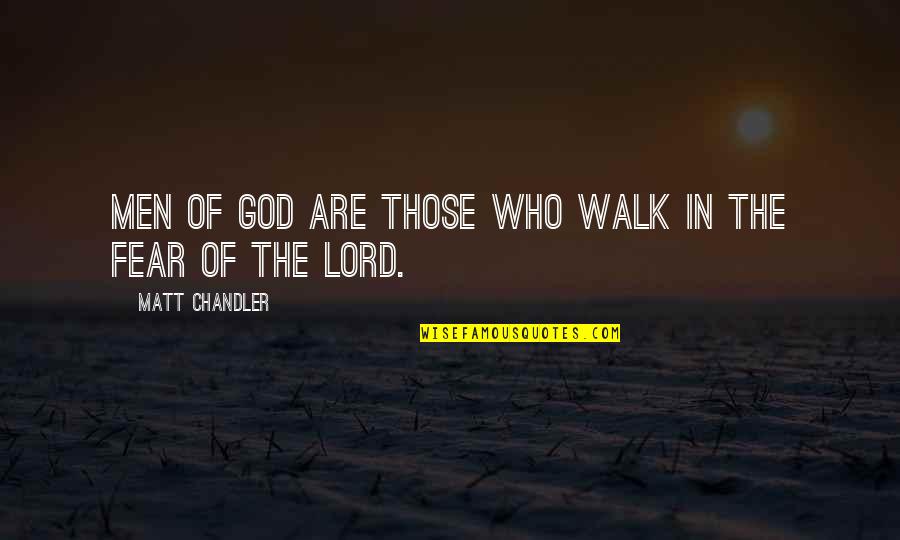 Men of God are those who walk in the fear of the Lord. —
Matt Chandler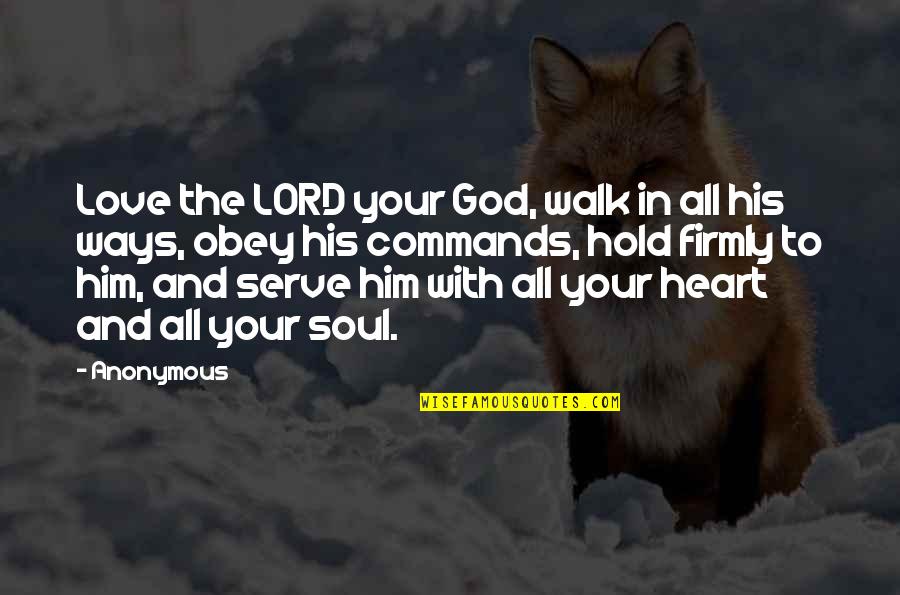 Love the LORD your God, walk in all his ways, obey his commands, hold firmly to him, and serve him with all your heart and all your soul. —
Anonymous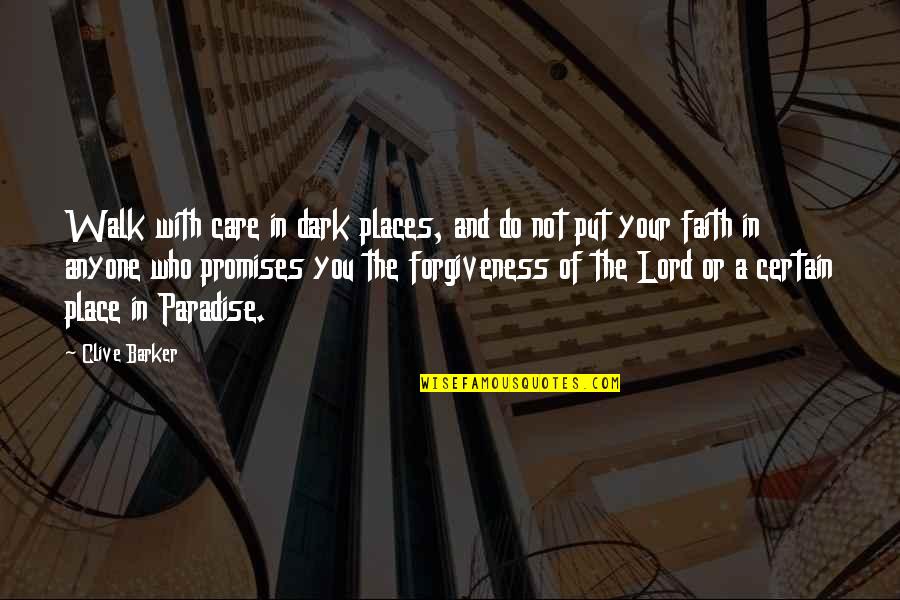 Walk with care in dark places, and do not put your faith in anyone who promises you the forgiveness of the Lord or a certain place in Paradise. —
Clive Barker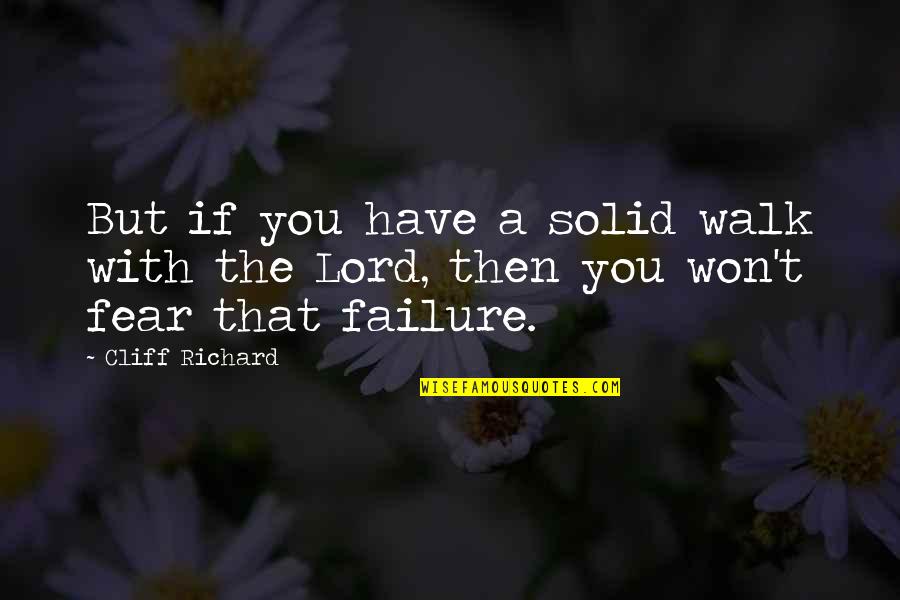 But if you have a solid walk with the Lord, then you won't fear that failure. —
Cliff Richard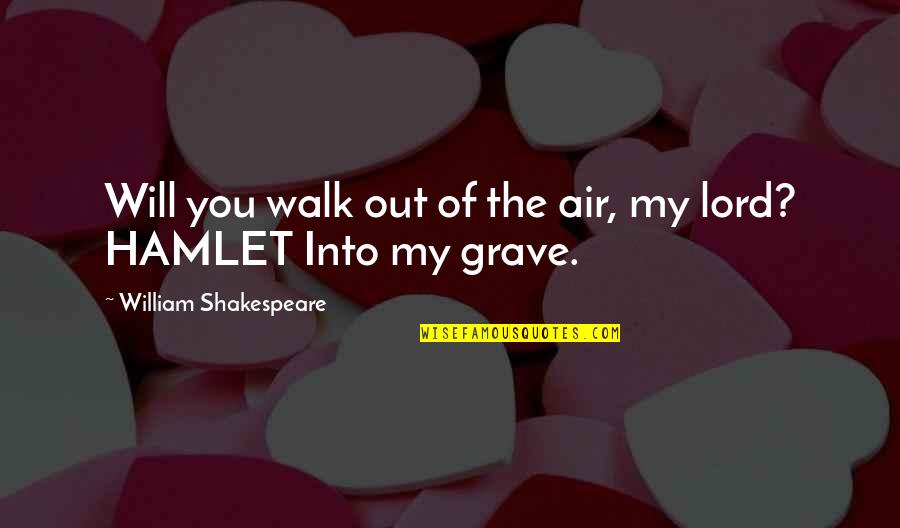 Will you walk out of the air, my lord? HAMLET Into my grave. —
William Shakespeare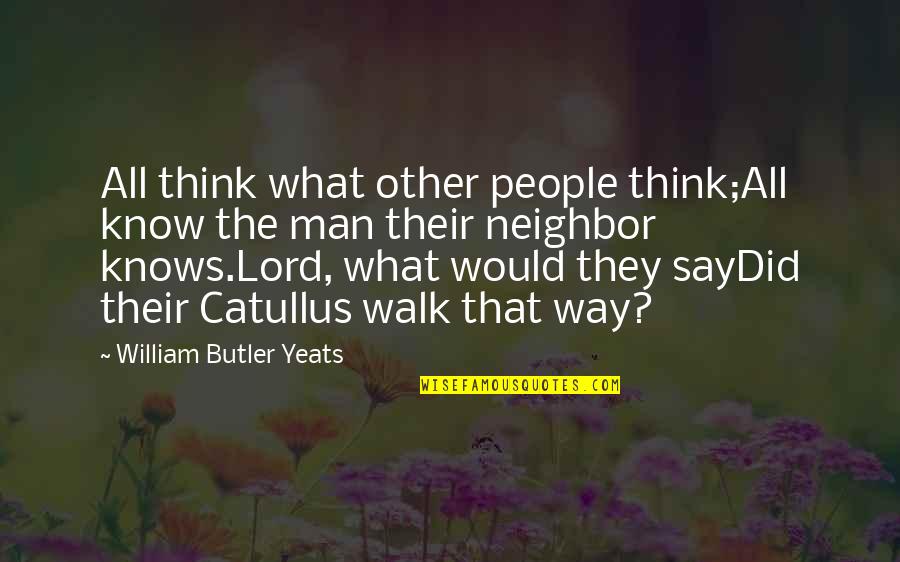 All think what other people think;
All know the man their neighbor knows.
Lord, what would they say
Did their Catullus walk that way? —
William Butler Yeats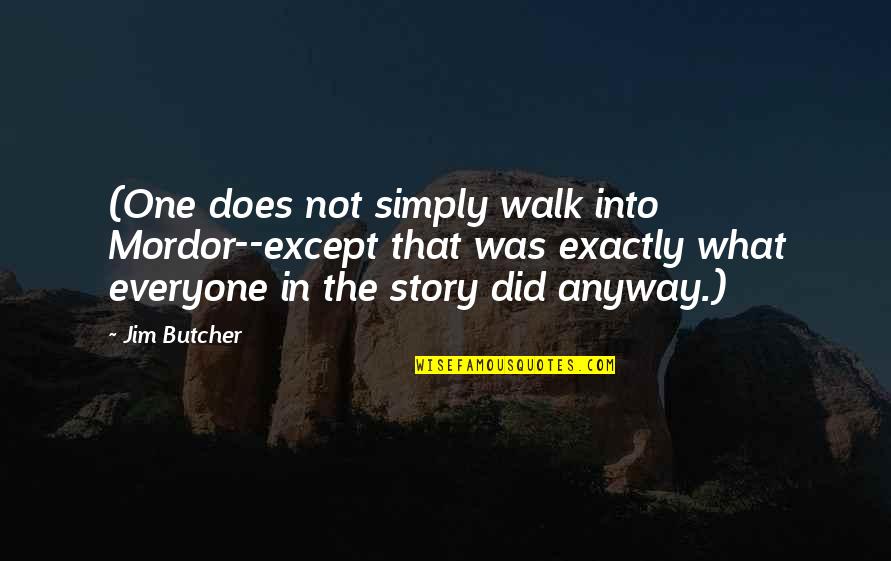 (One does not simply walk into Mordor--except that was exactly what everyone in the story did anyway.) —
Jim Butcher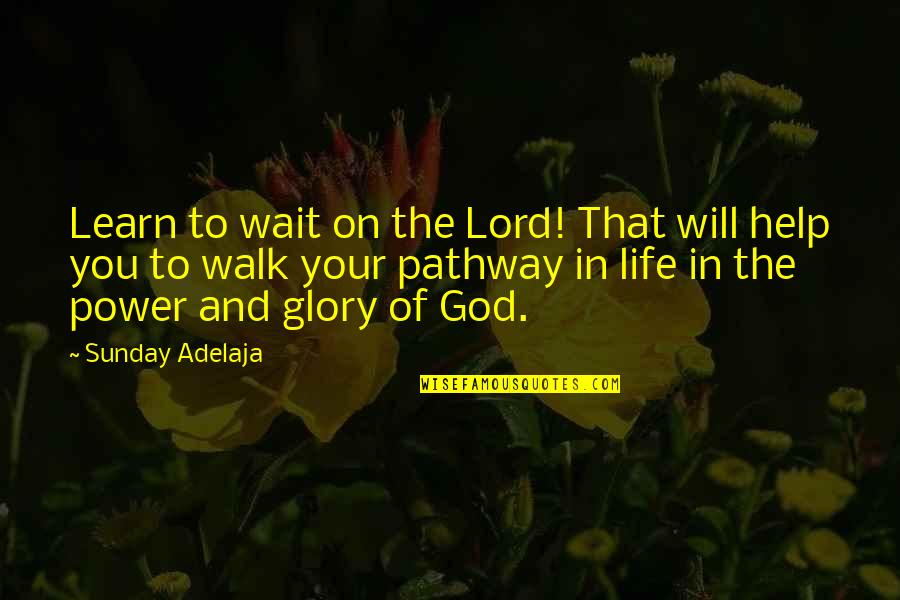 Learn to wait on the Lord! That will help you to walk your pathway in life in the power and glory of God. —
Sunday Adelaja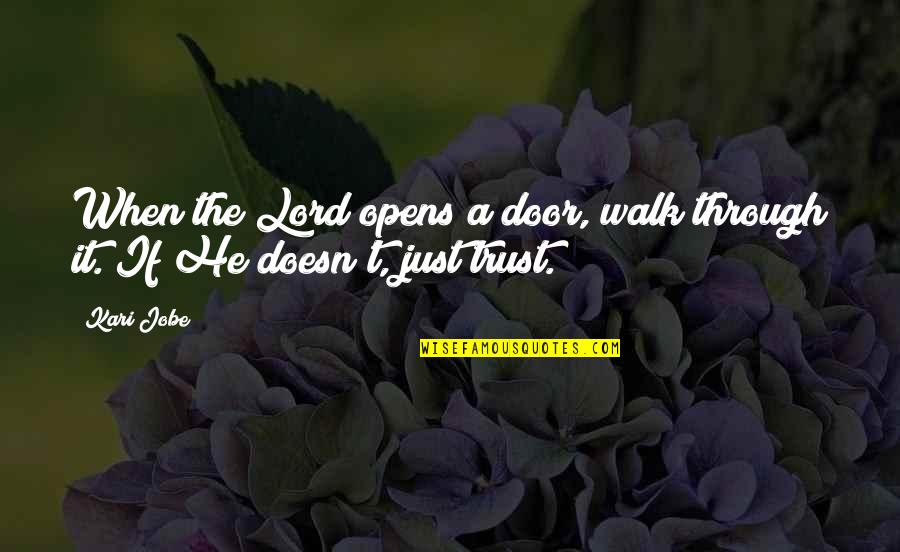 When the Lord opens a door, walk through it. If He doesn't, just trust. —
Kari Jobe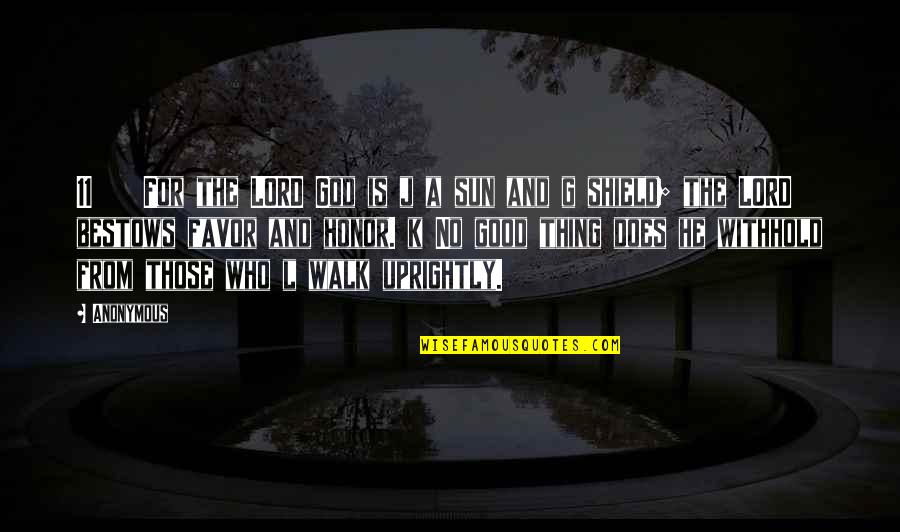 11 For the LORD God is j a sun and g shield; the LORD bestows favor and honor. k No good thing does he withhold from those who l walk uprightly. —
Anonymous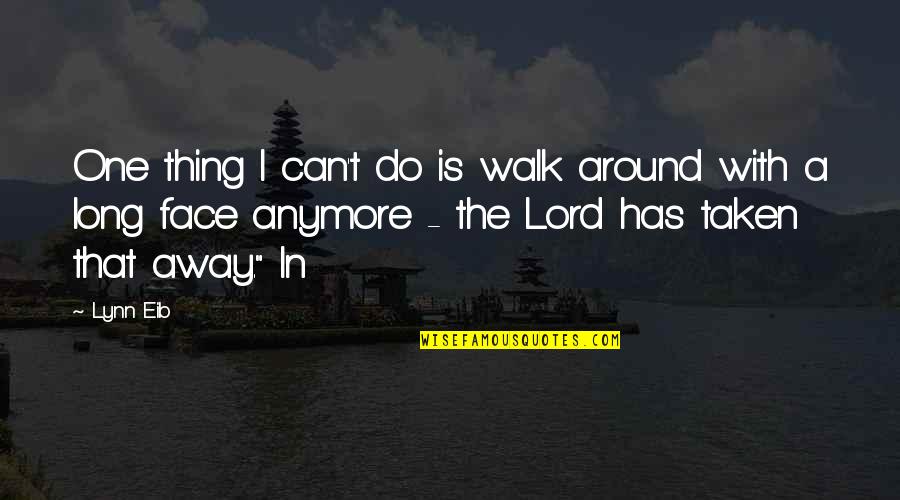 One thing I can't do is walk around with a long face anymore - the Lord has taken that away." In —
Lynn Eib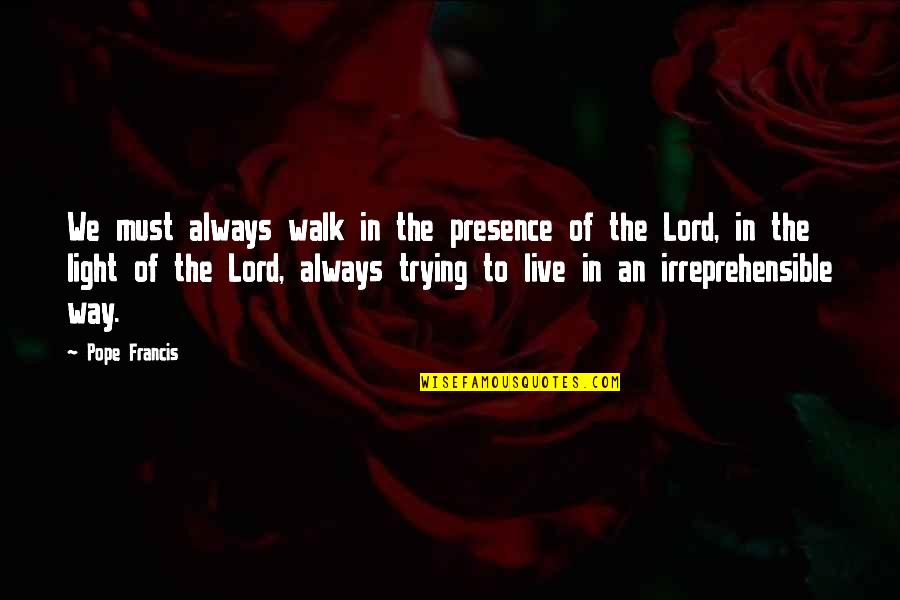 We must always walk in the presence of the Lord, in the light of the Lord, always trying to live in an irreprehensible way. —
Pope Francis