Waiting 4 Love Quotes
Collection of top 30 famous quotes about Waiting 4 Love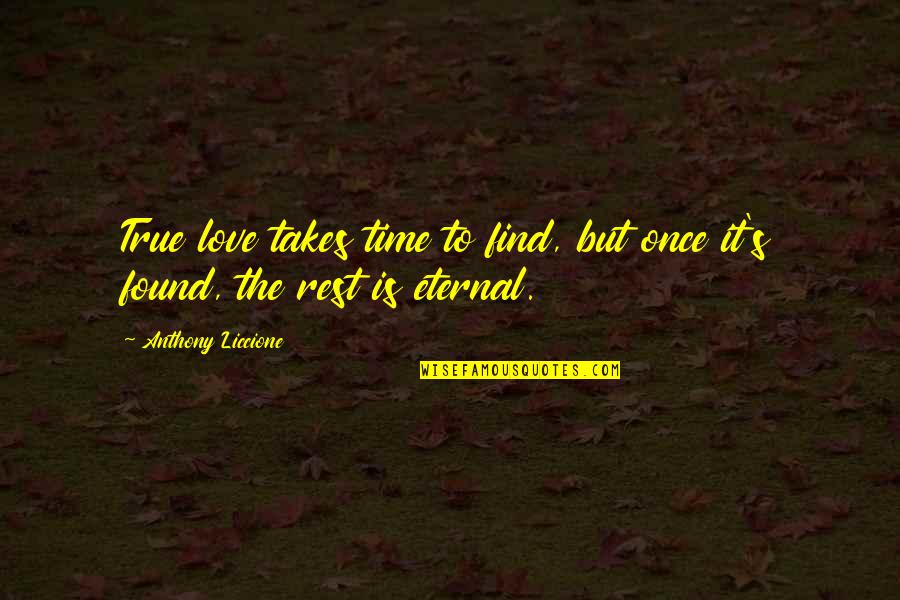 True love takes time to find, but once it's found, the rest is eternal.
—
Anthony Liccione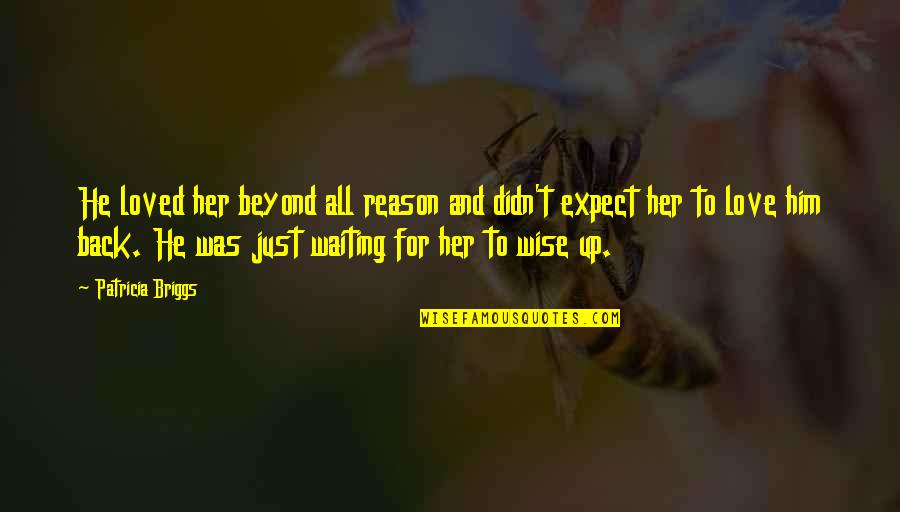 He loved her beyond all reason and didn't expect her to love him back. He was just waiting for her to wise up.
—
Patricia Briggs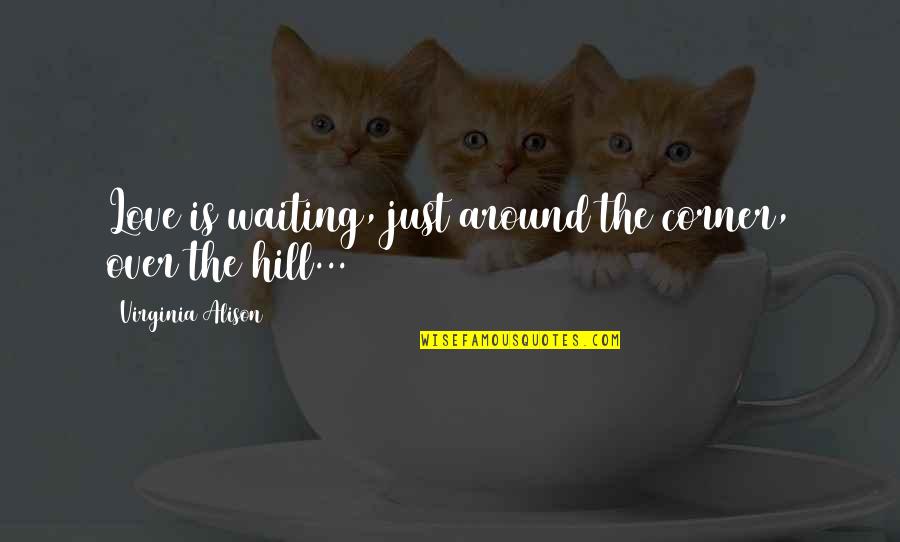 Love is waiting, just around the corner, over the hill...
—
Virginia Alison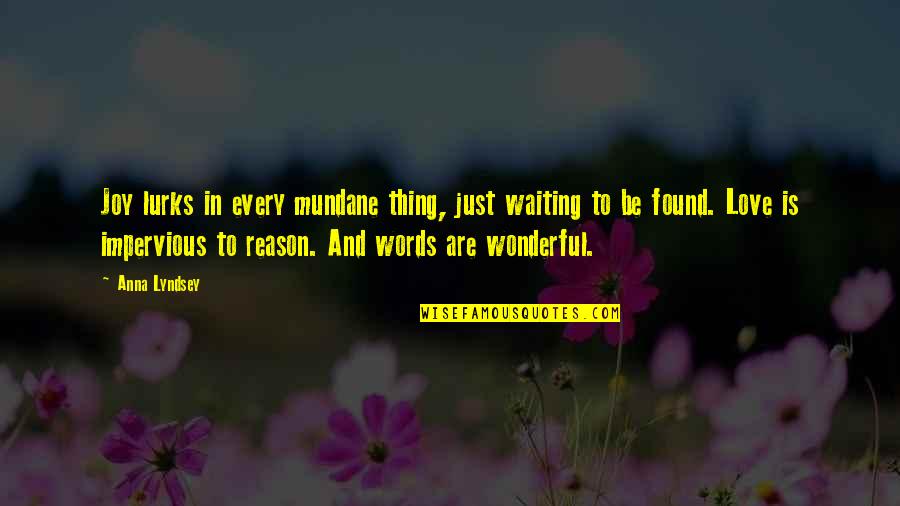 Joy lurks in every mundane thing, just waiting to be found. Love is impervious to reason. And words are wonderful.
—
Anna Lyndsey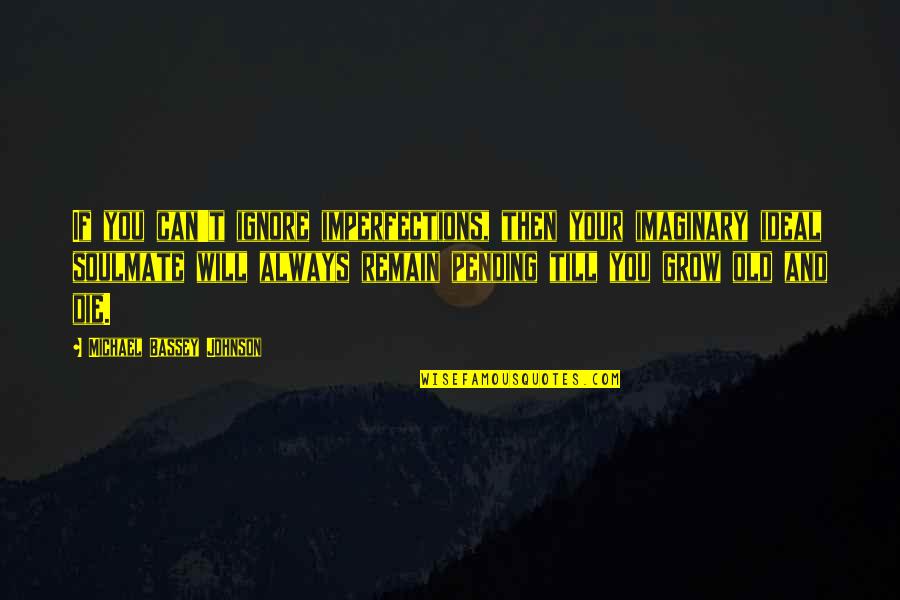 If you can't ignore imperfections, then your imaginary ideal soulmate will always remain pending till you grow old and die.
—
Michael Bassey Johnson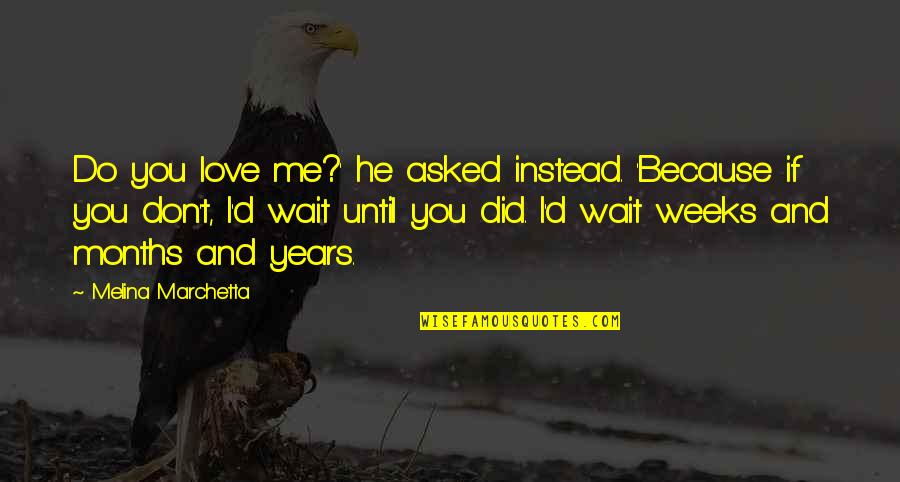 Do you love me?' he asked instead. 'Because if you don't, I'd wait until you did. I'd wait weeks and months and years. —
Melina Marchetta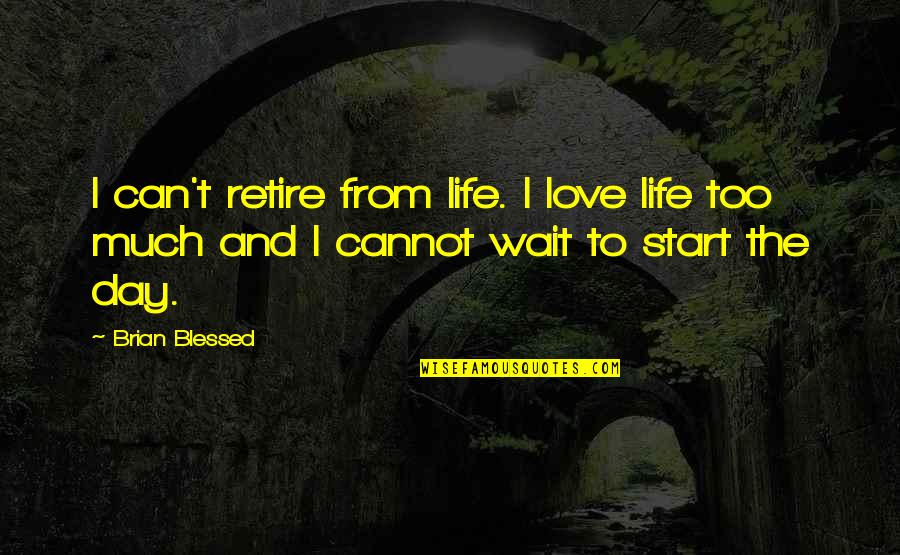 I can't retire from life. I love life too much and I cannot wait to start the day. —
Brian Blessed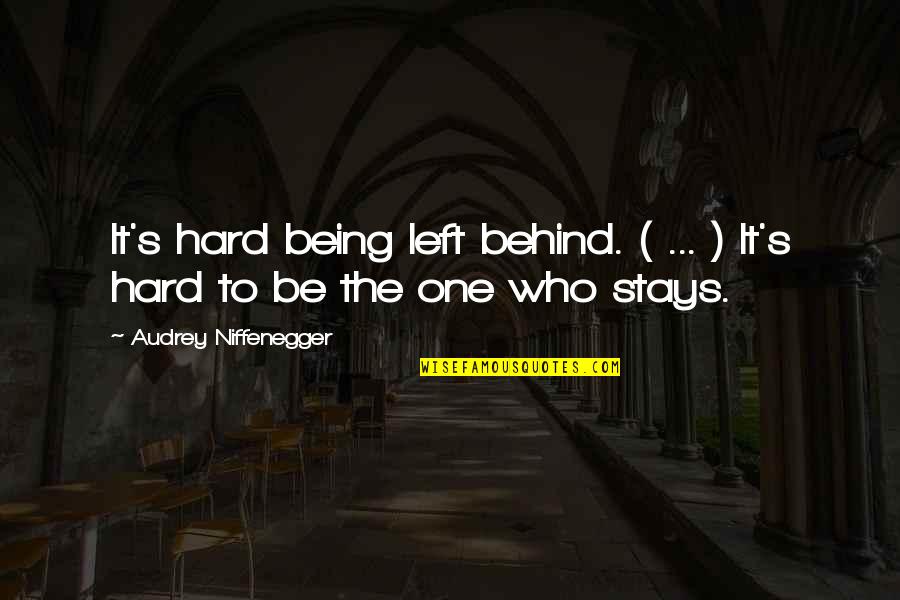 It's hard being left behind. ( ... ) It's hard to be the one who stays. —
Audrey Niffenegger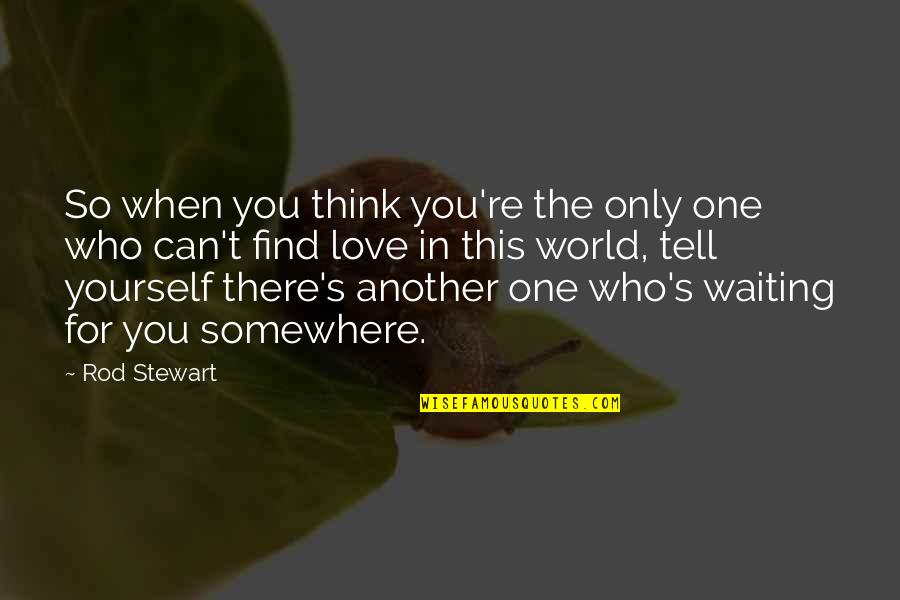 So when you think you're the only one who can't find love in this world, tell yourself there's another one who's waiting for you somewhere. —
Rod Stewart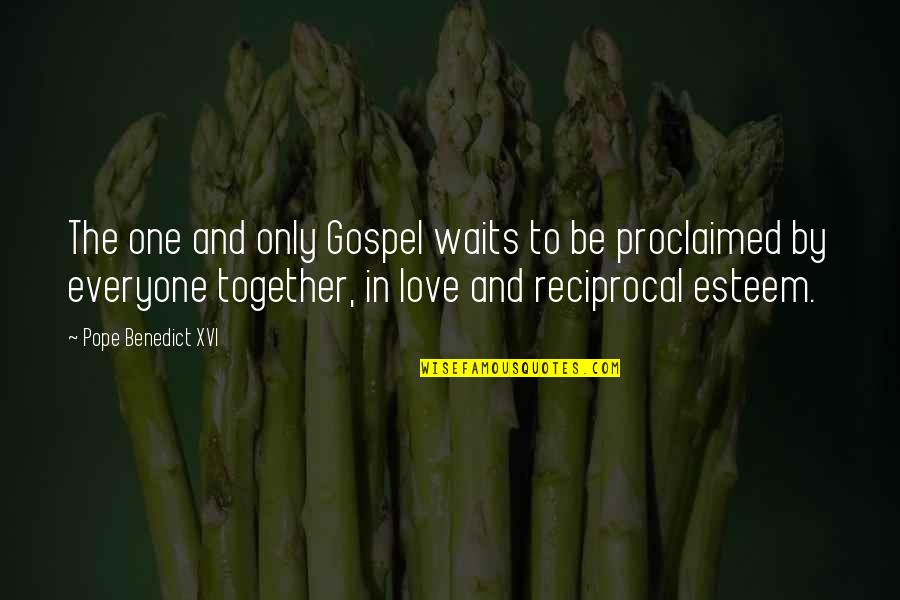 The one and only Gospel waits to be proclaimed by everyone together, in love and reciprocal esteem. —
Pope Benedict XVI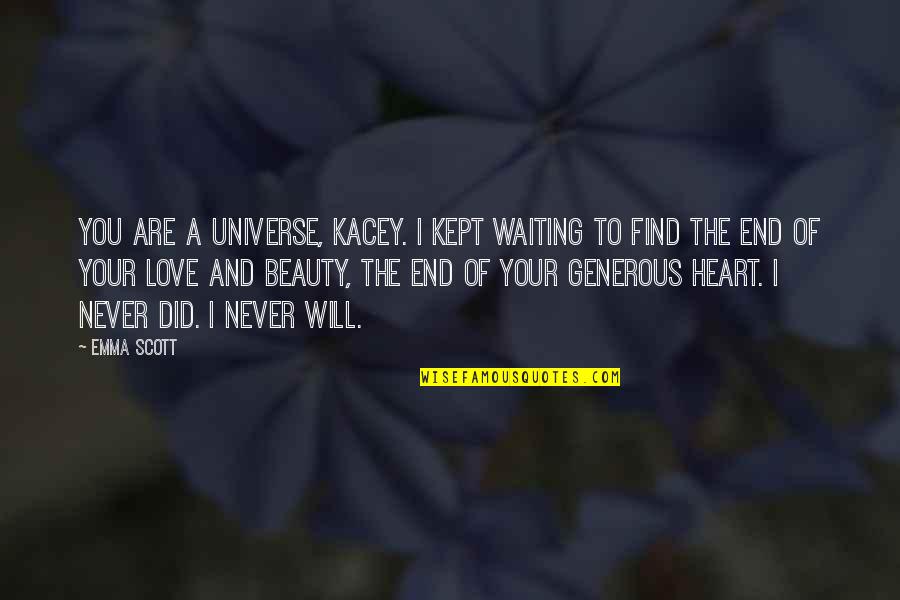 You are a universe, Kacey. I kept waiting to find the end of your love and beauty, the end of your generous heart. I never did. I never will. —
Emma Scott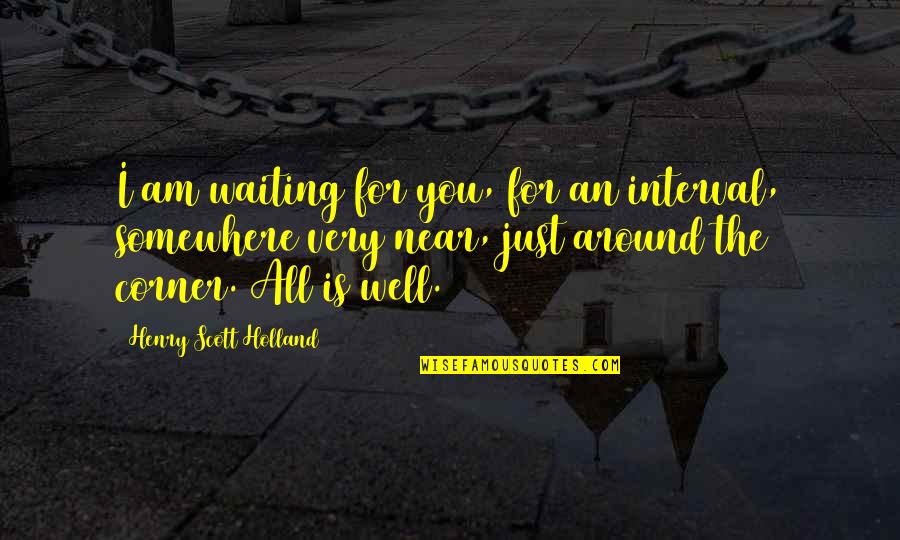 I am waiting for you, for an interval, somewhere very near, just around the corner. All is well. —
Henry Scott Holland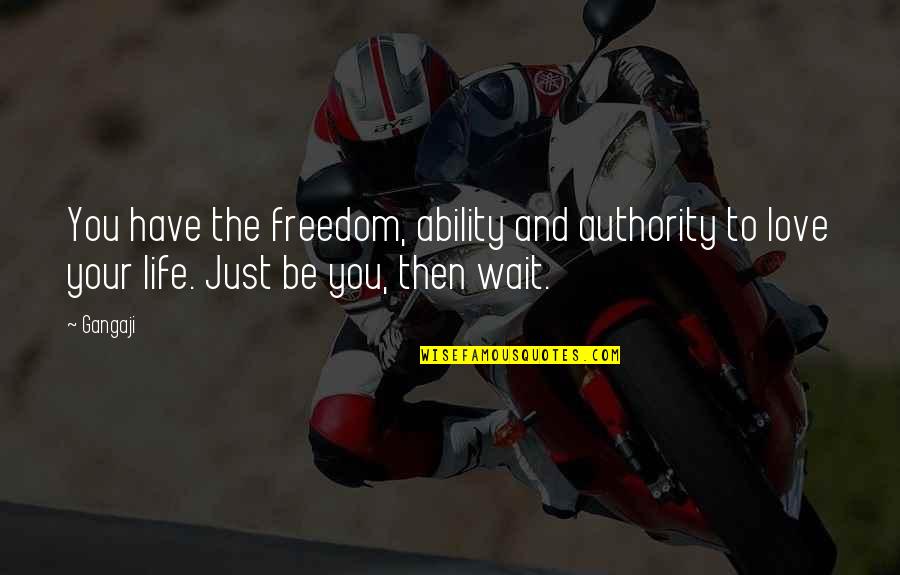 You have the freedom, ability and authority to love your life. Just be you, then wait. —
Gangaji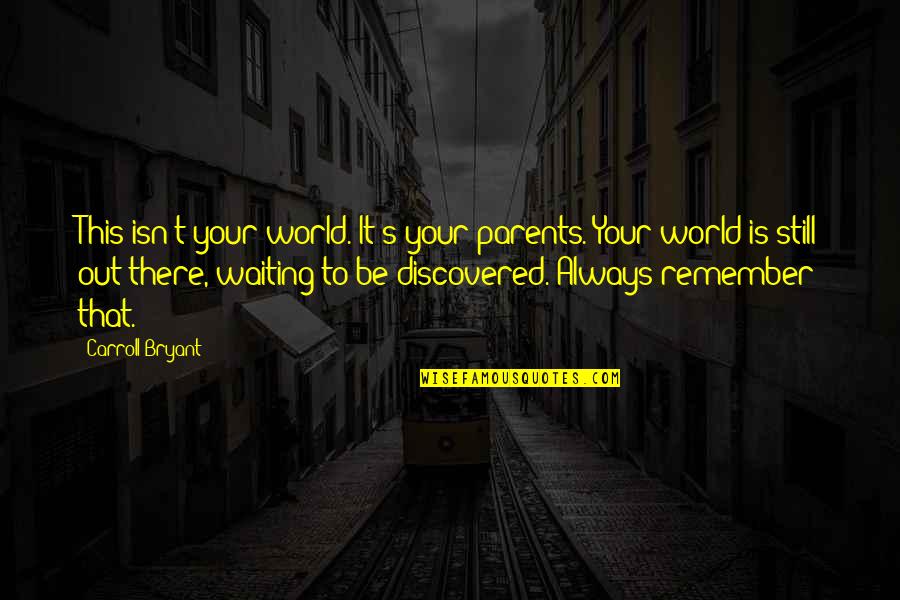 This isn't your world. It's your parents. Your world is still out there, waiting to be discovered. Always remember that. —
Carroll Bryant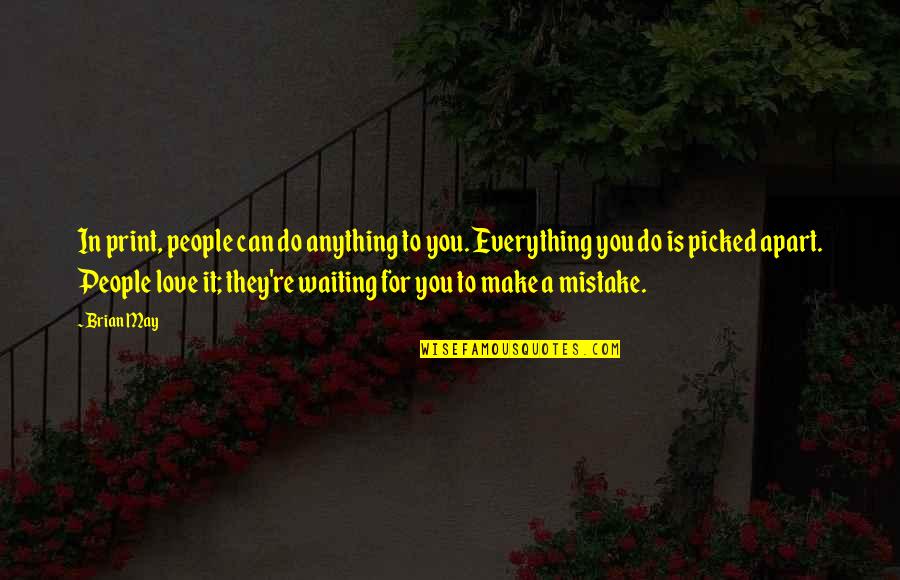 In print, people can do anything to you. Everything you do is picked apart. People love it; they're waiting for you to make a mistake. —
Brian May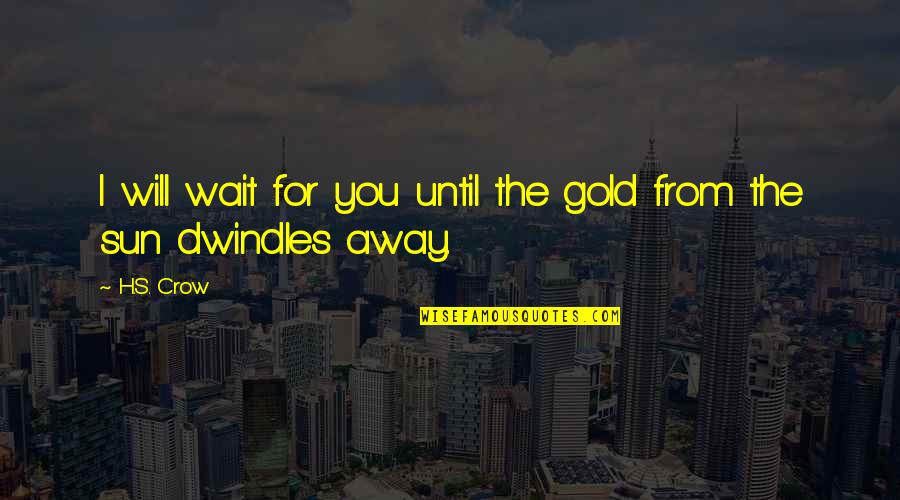 I will wait for you until the gold from the sun dwindles away. —
H.S. Crow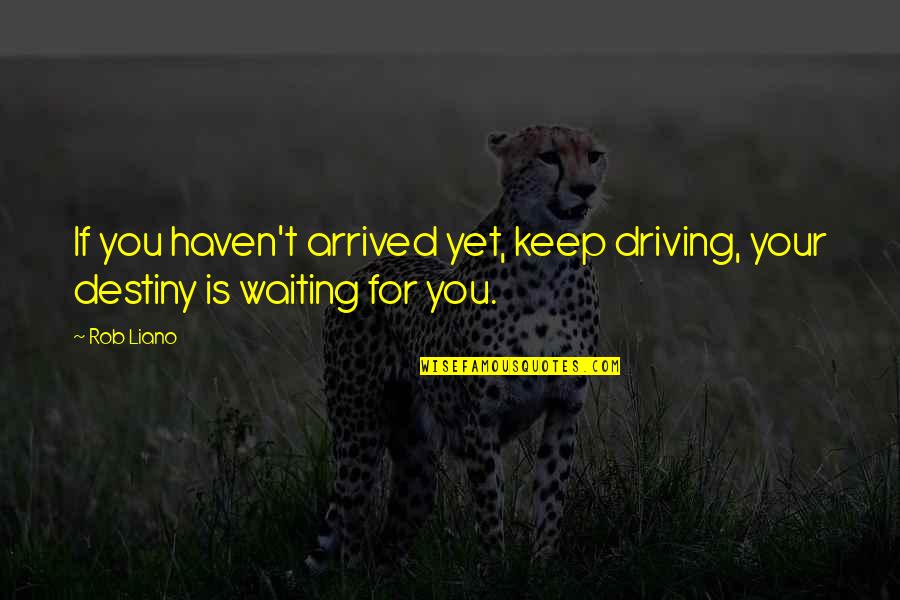 If you haven't arrived yet, keep driving, your destiny is waiting for you. —
Rob Liano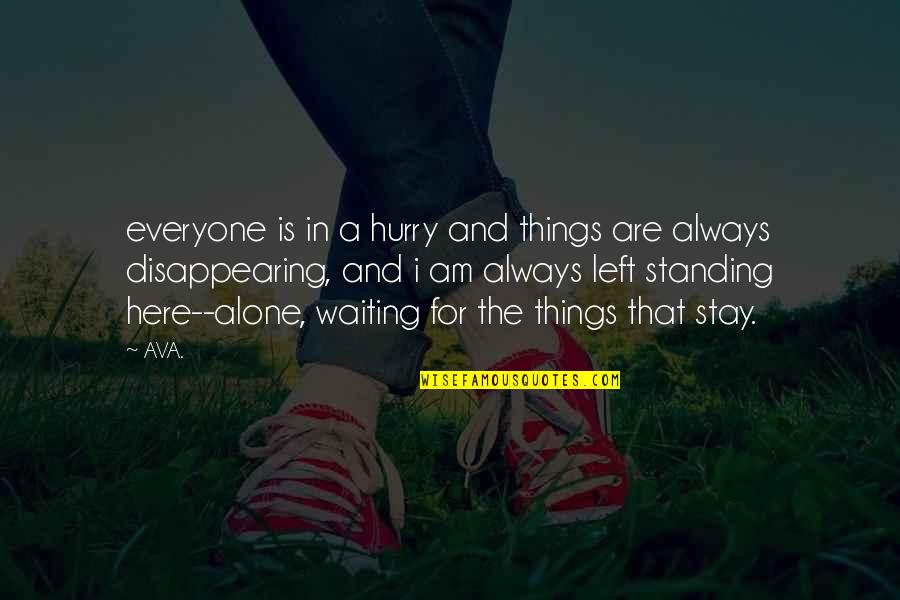 everyone is in a hurry and things are always disappearing, and i am always left standing here--
alone, waiting for the things that stay. —
AVA.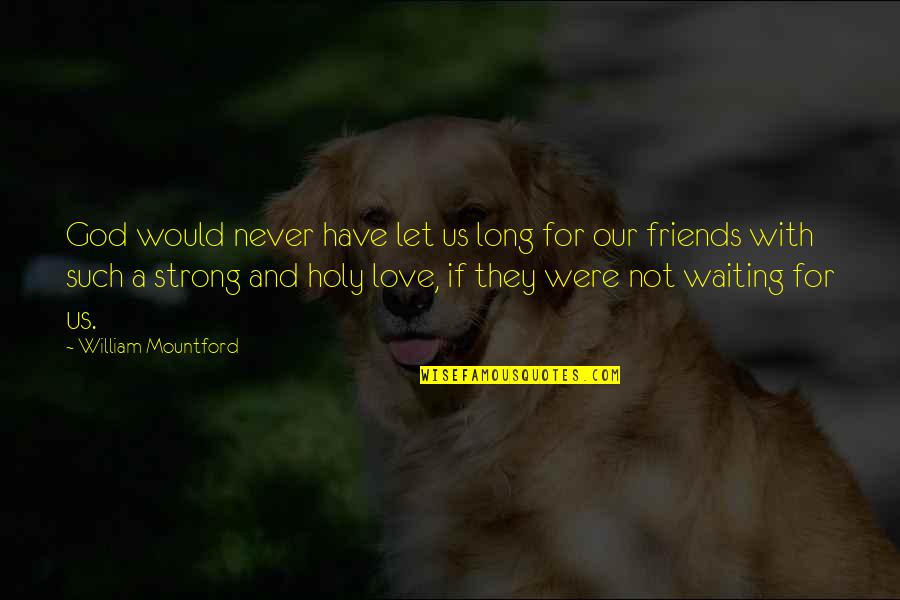 God would never have let us long for our friends with such a strong and holy love, if they were not waiting for us. —
William Mountford
It is at the edge of a petal that love waits. —
William Carlos Williams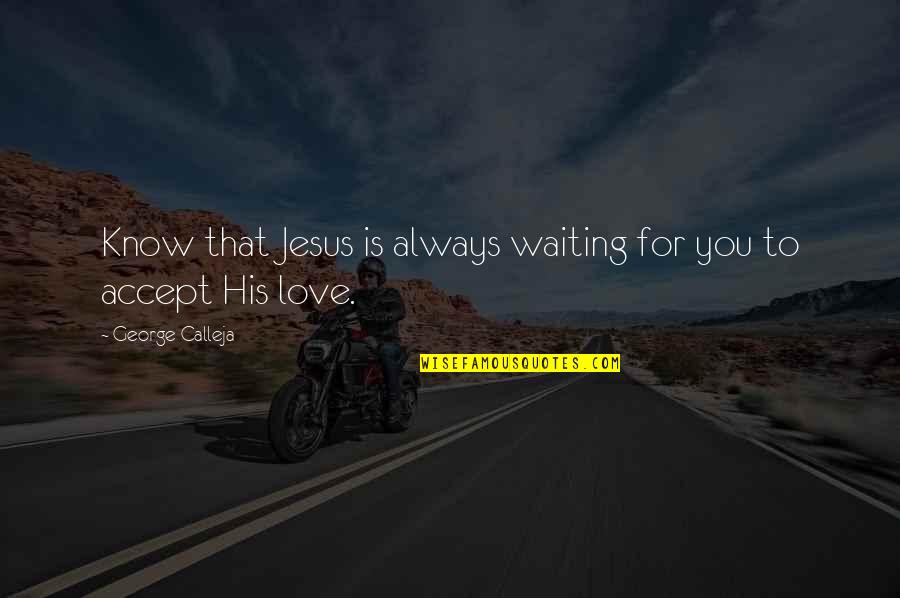 Know that Jesus is always waiting for you to accept His love. —
George Calleja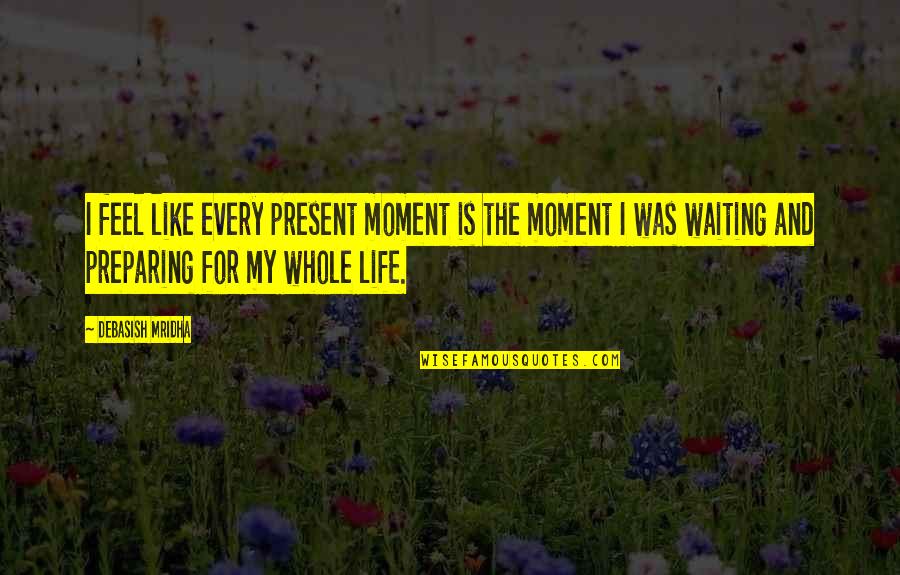 I feel like every present moment is the moment I was waiting and preparing for my whole life. —
Debasish Mridha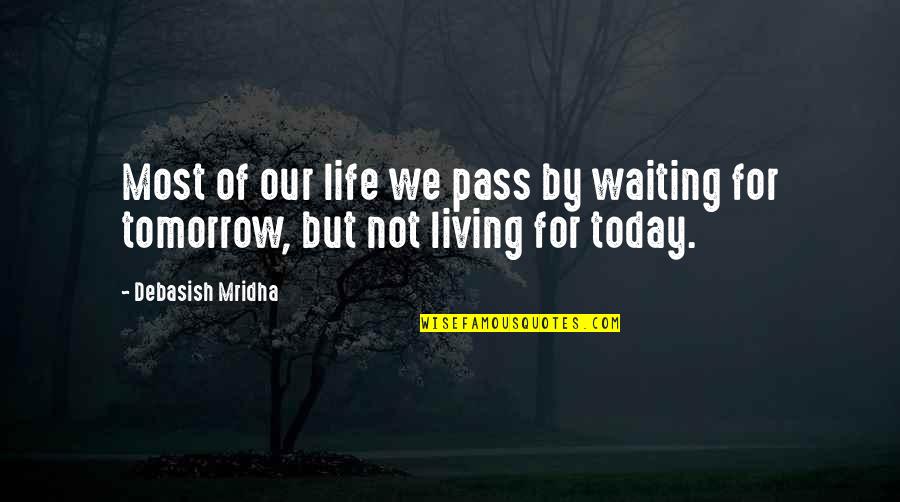 Most of our life we pass by waiting for tomorrow, but not living for today. —
Debasish Mridha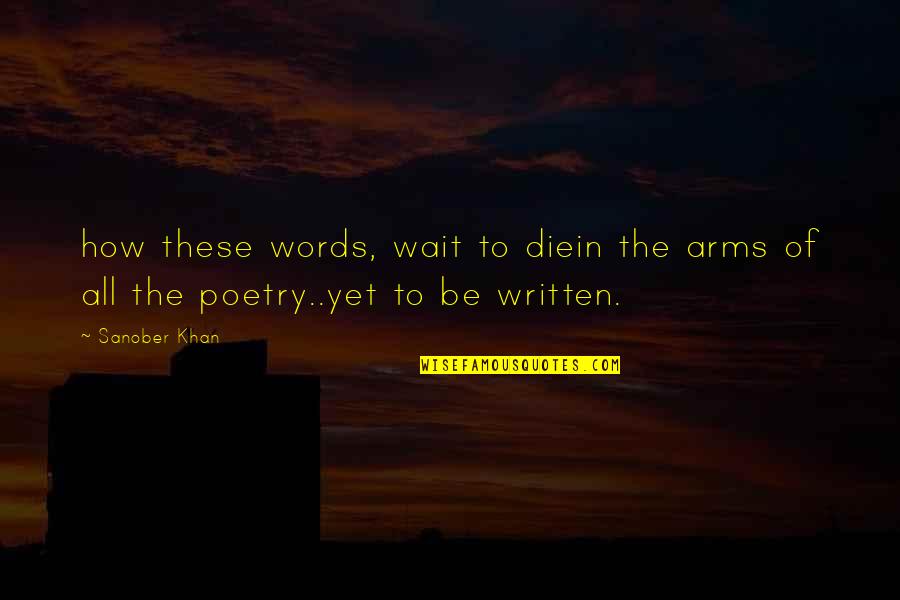 how these words, wait to die
in the arms of all the poetry..
yet to be written. —
Sanober Khan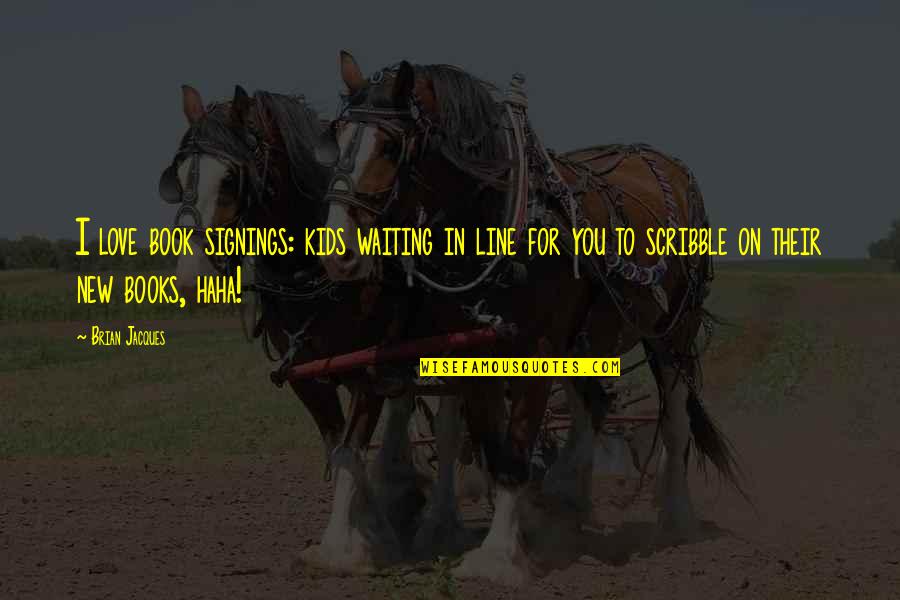 I love book signings: kids waiting in line for you to scribble on their new books, haha! —
Brian Jacques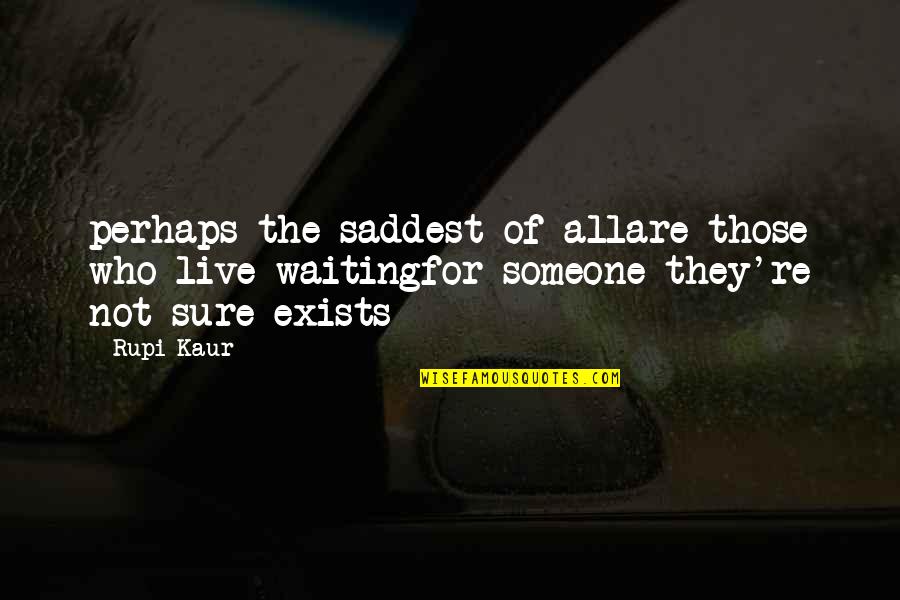 perhaps the saddest of all
are those who live waiting
for someone they're not
sure exists —
Rupi Kaur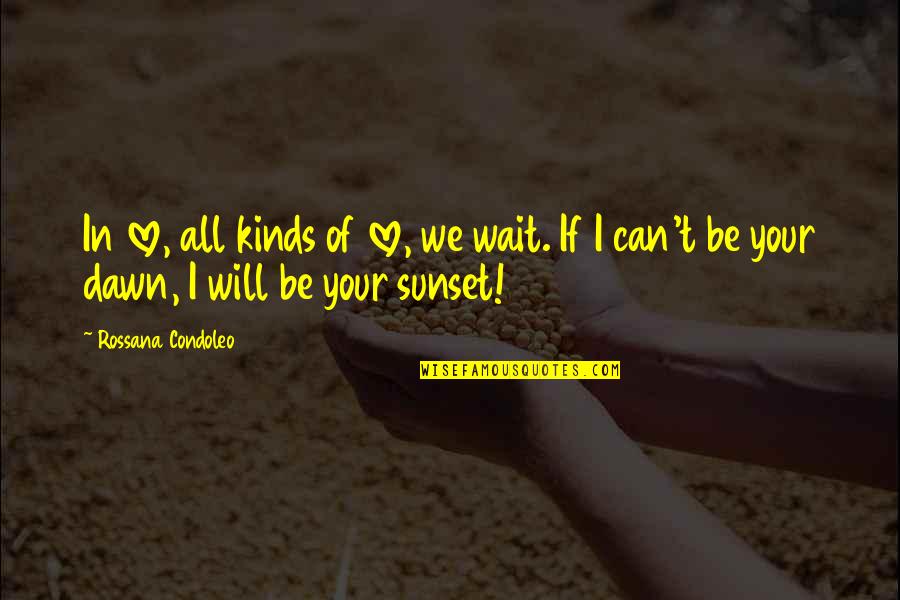 In love, all kinds of love, we wait. If I can't be your dawn, I will be your sunset! —
Rossana Condoleo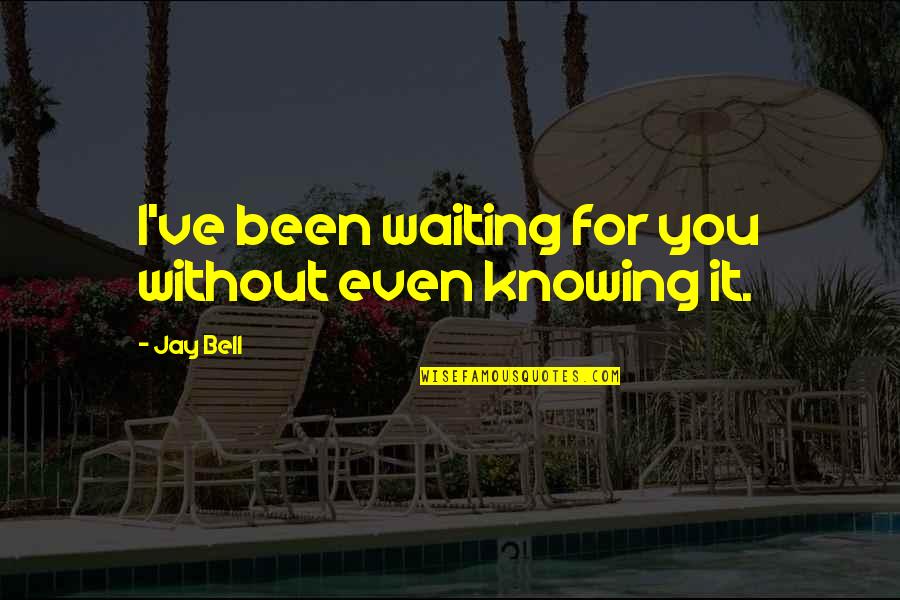 I've been waiting for you without even knowing it. —
Jay Bell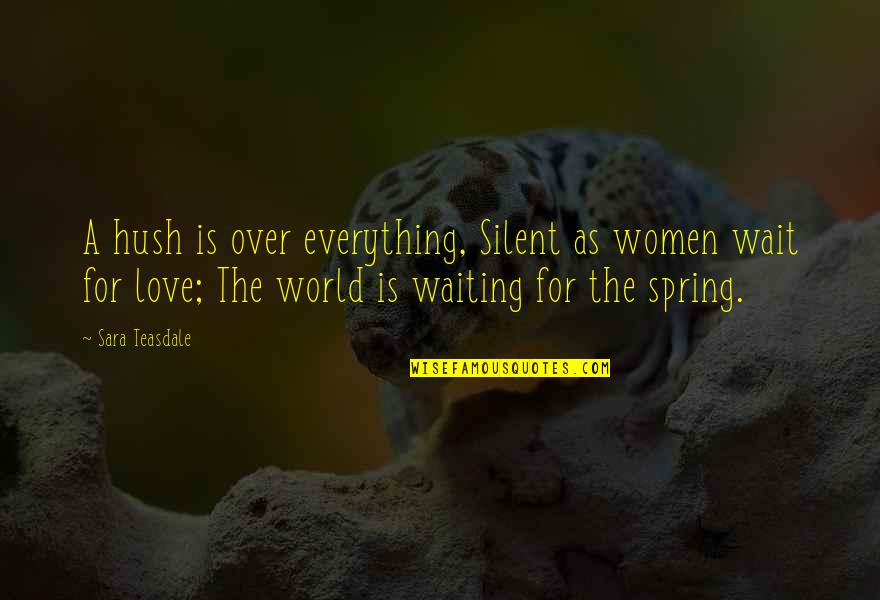 A hush is over everything, Silent as women wait for love; The world is waiting for the spring. —
Sara Teasdale