Best Happy Endings Quotes
Collection of top 34 famous quotes about Best Happy Endings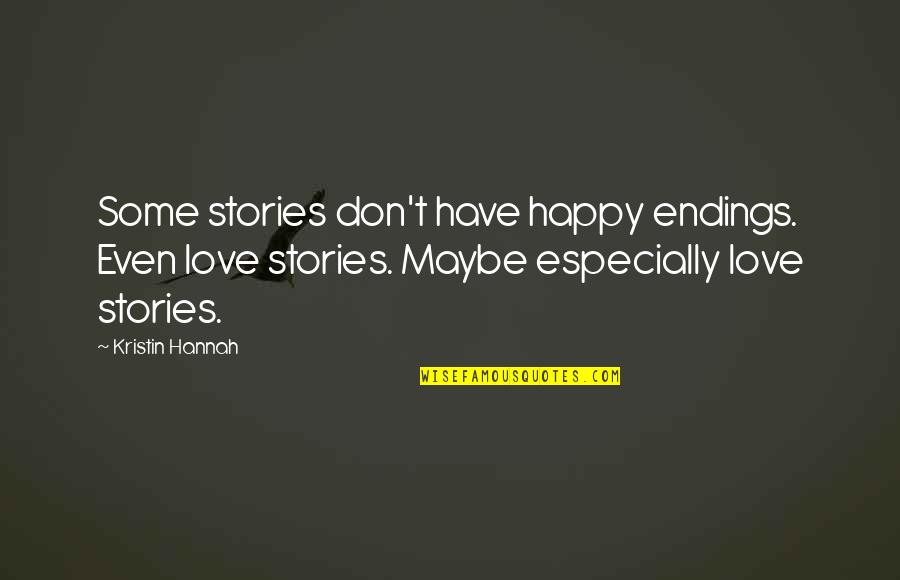 Some stories don't have happy endings. Even love stories. Maybe especially love stories.
—
Kristin Hannah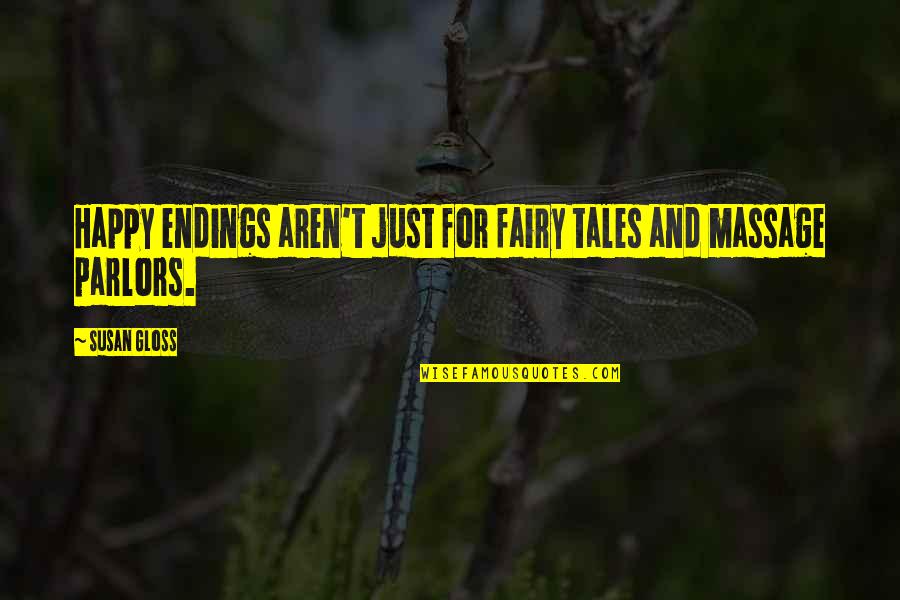 Happy endings aren't just for fairy tales and massage parlors.
—
Susan Gloss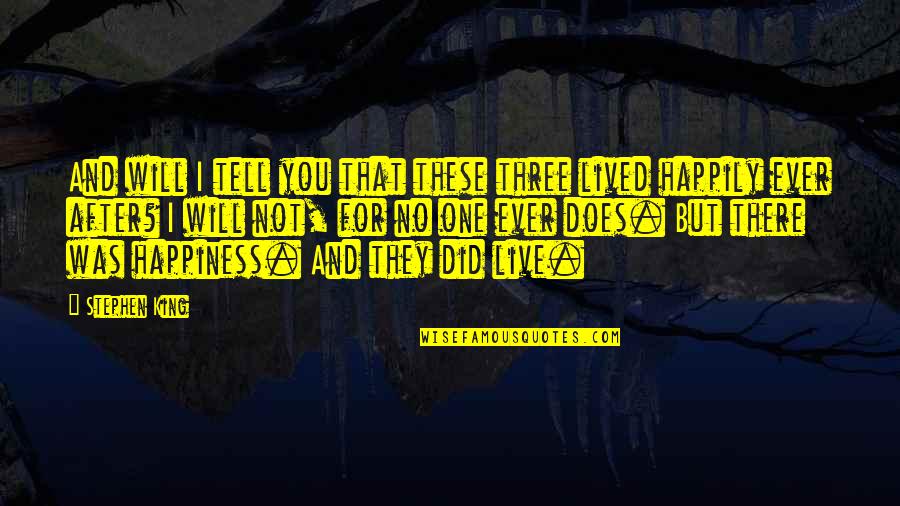 And will I tell you that these three lived happily ever after? I will not, for no one ever does. But there was happiness. And they did live.
—
Stephen King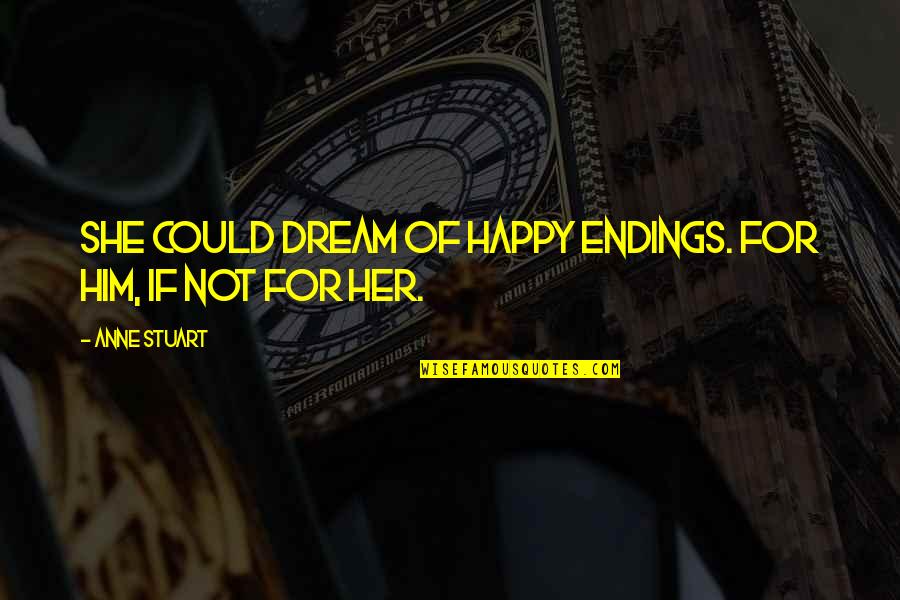 She could dream of happy endings. For him, if not for her.
—
Anne Stuart
Saying Good Bye is bad but don't forget. it is a new beginning of something and new beginnings are always blissful
—
Anamika Mishra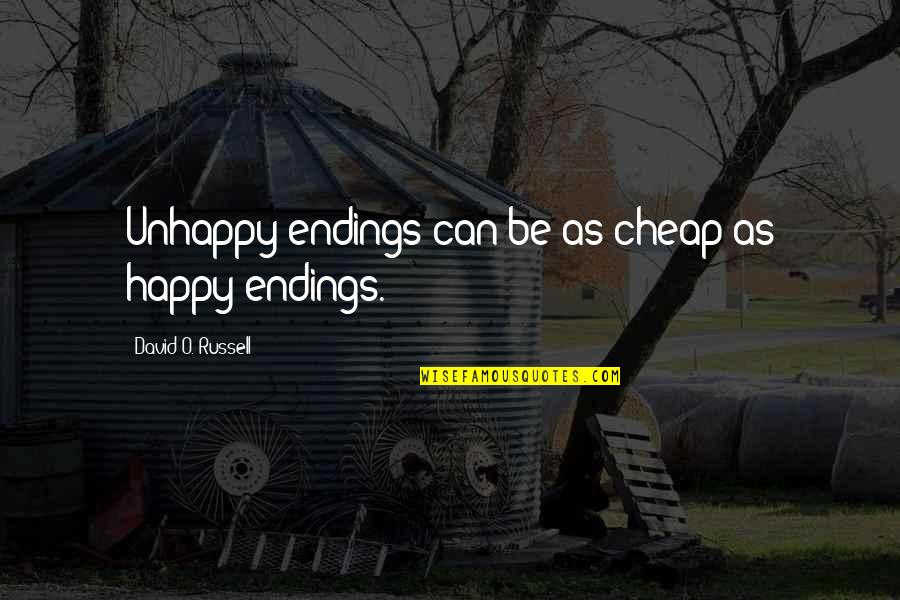 Unhappy endings can be as cheap as happy endings.
—
David O. Russell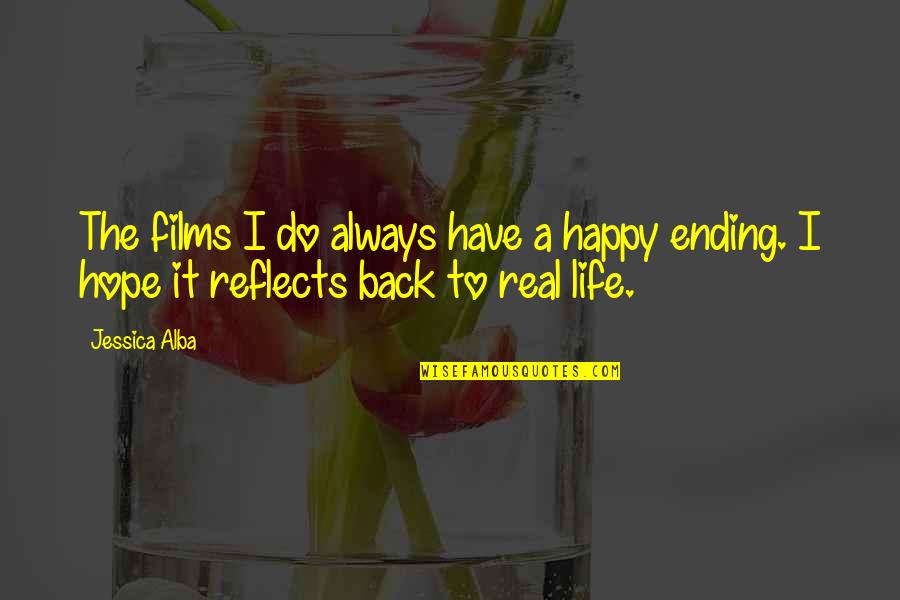 The films I do always have a happy ending. I hope it reflects back to real life.
—
Jessica Alba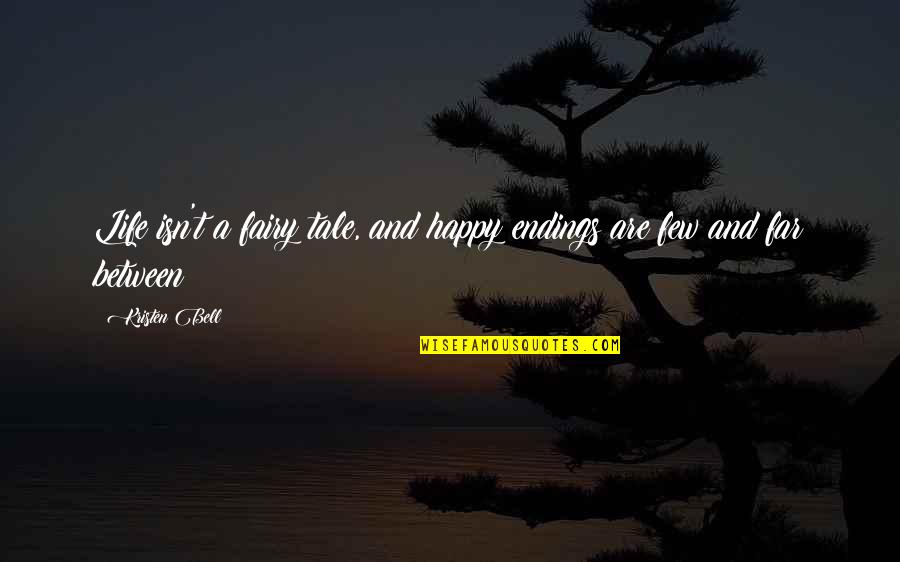 Life isn't a fairy tale, and happy endings are few and far between
—
Kristen Bell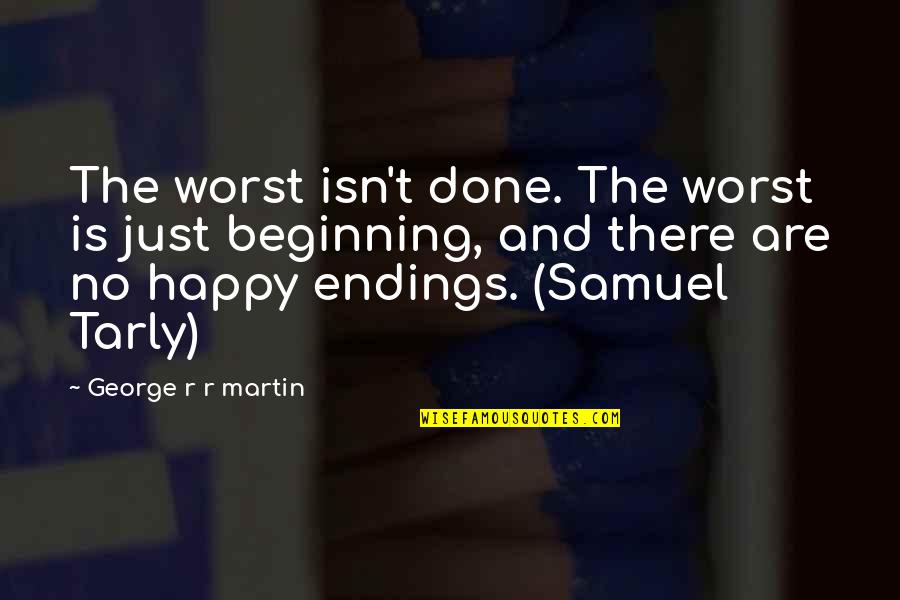 The worst isn't done. The worst is just beginning, and there are no happy endings. (Samuel Tarly)
—
George R R Martin
Beyond the picket fences and the oil wells, the happy endings, and the fairy tales, is the reality of shattered lives and broken dreams. We carry on.
—
Tim McGraw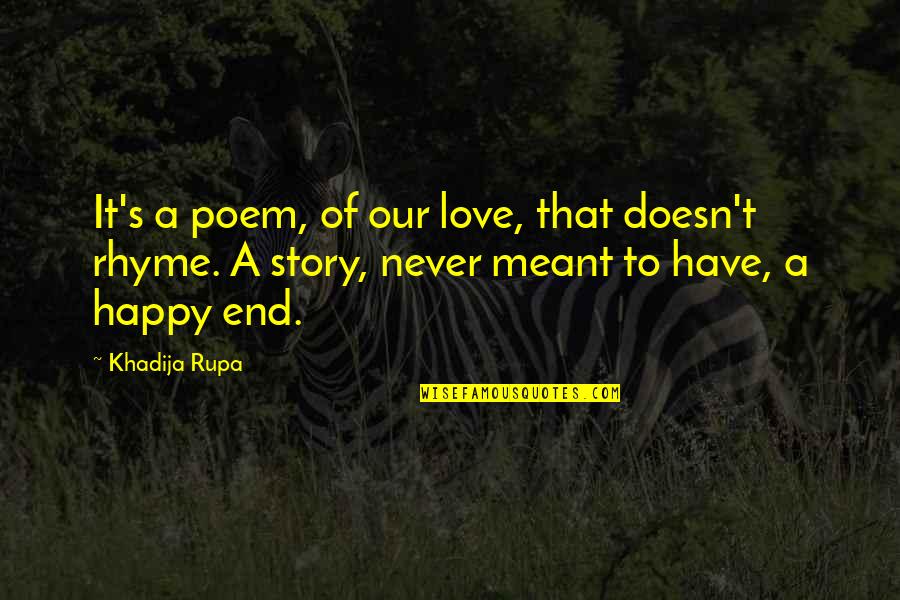 It's a poem, of our love, that doesn't rhyme. A story, never meant to have, a happy end.
—
Khadija Rupa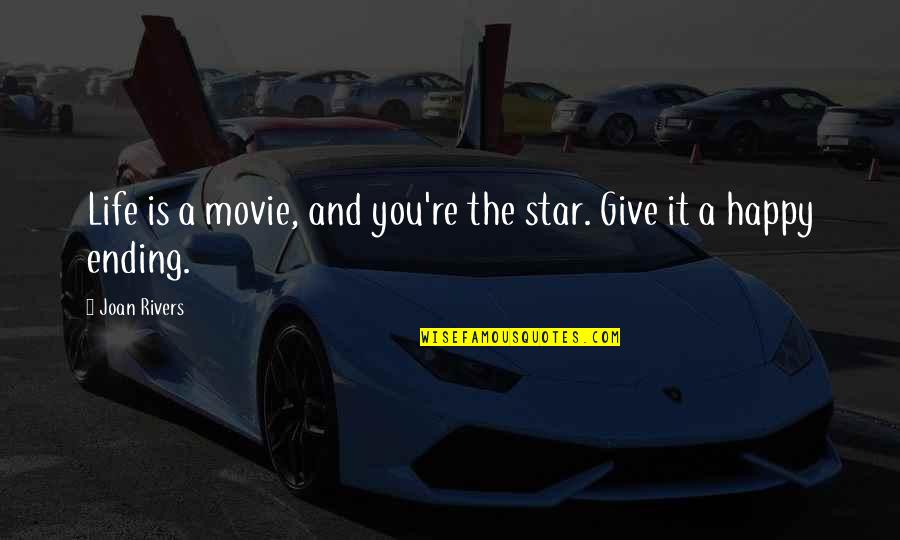 Life is a movie, and you're the star. Give it a happy ending.
—
Joan Rivers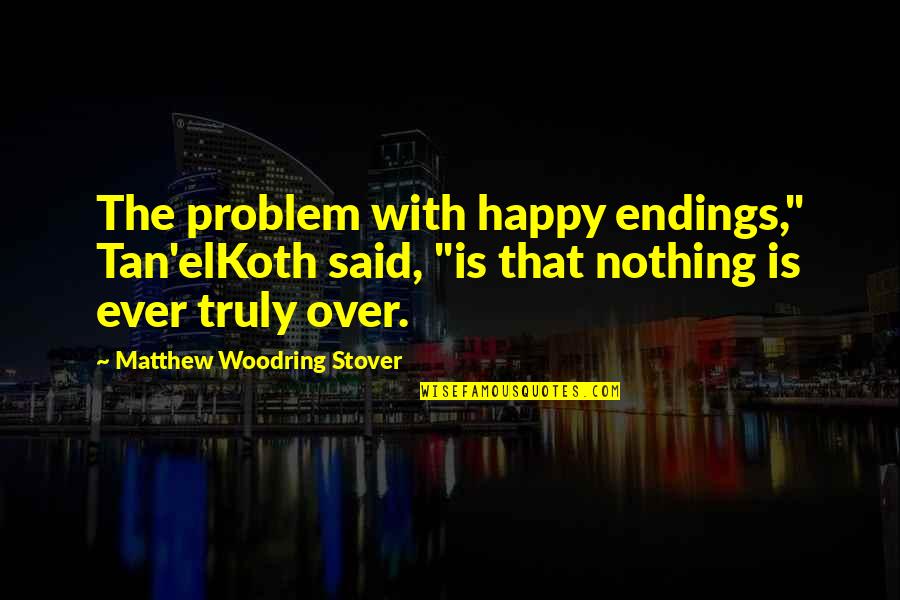 The problem with happy endings," Tan'elKoth said, "is that nothing is ever truly over.
—
Matthew Woodring Stover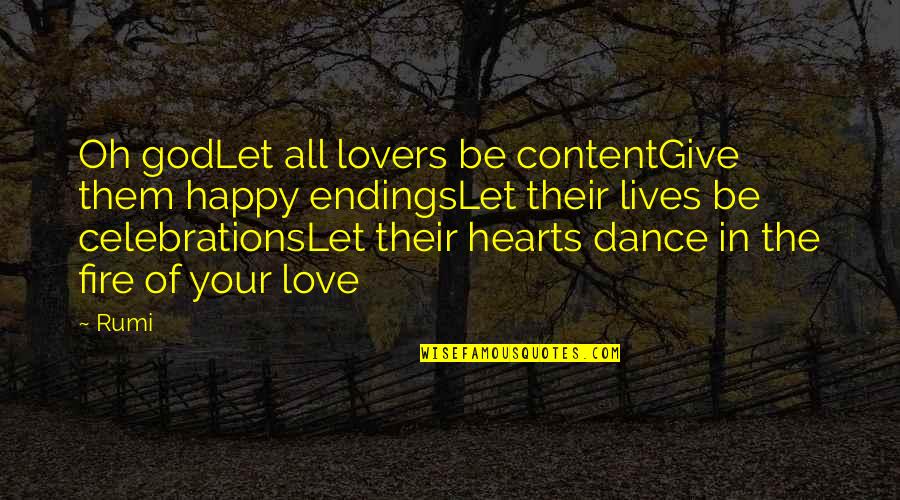 Oh god
Let all lovers be content
Give them happy endings
Let their lives be celebrations
Let their hearts dance in the fire of your love —
Rumi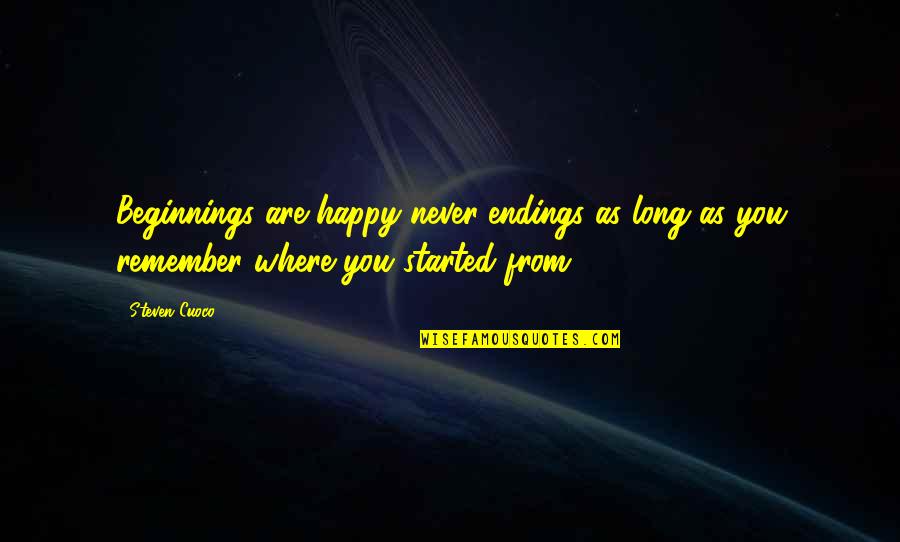 Beginnings are happy never-endings as long as you remember where you started from. —
Steven Cuoco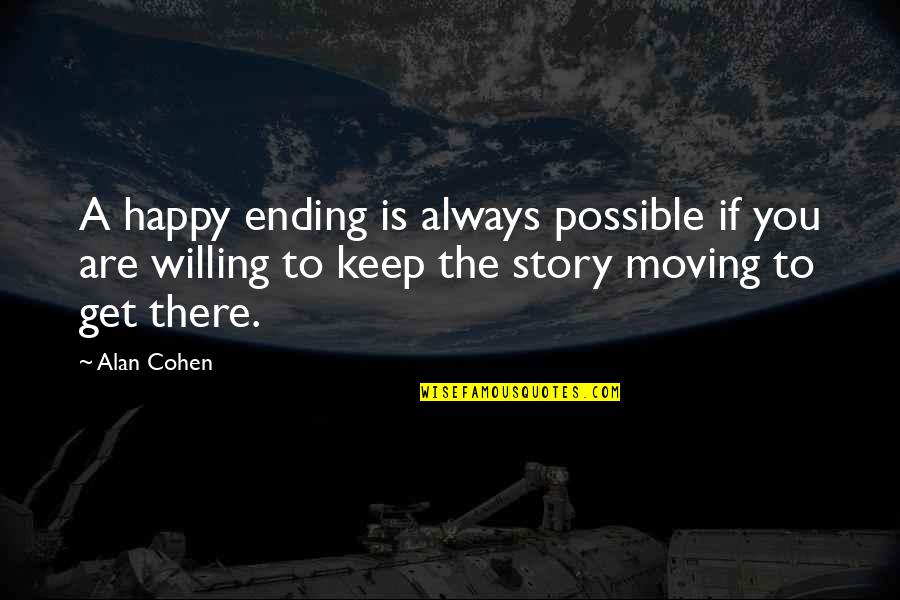 A happy ending is always possible if you are willing to keep the story moving to get there. —
Alan Cohen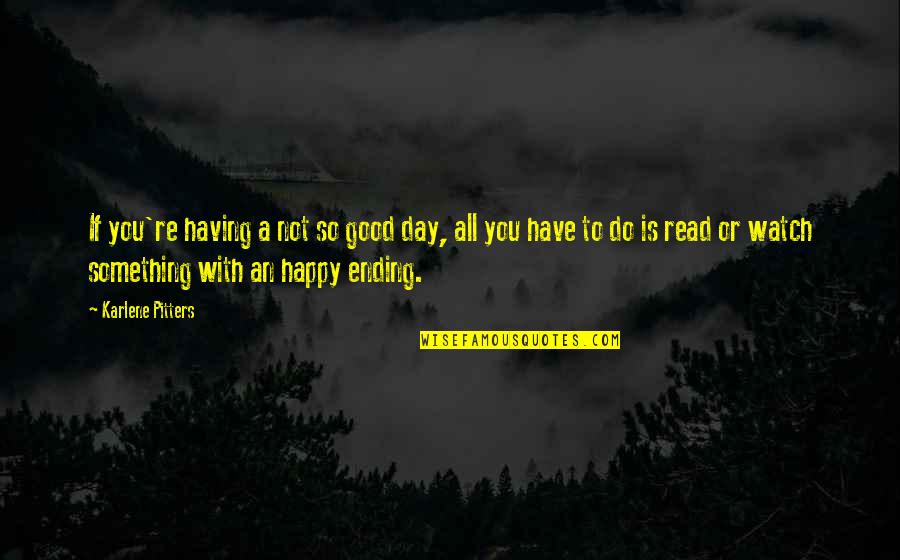 If you're having a not so good day, all you have to do is read or watch something with an happy ending. —
Karlene Pitters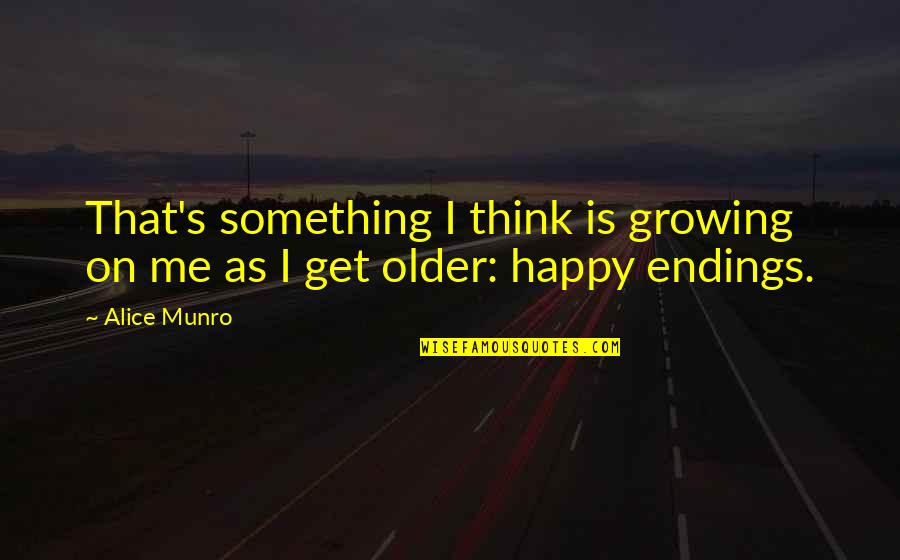 That's something I think is growing on me as I get older: happy endings. —
Alice Munro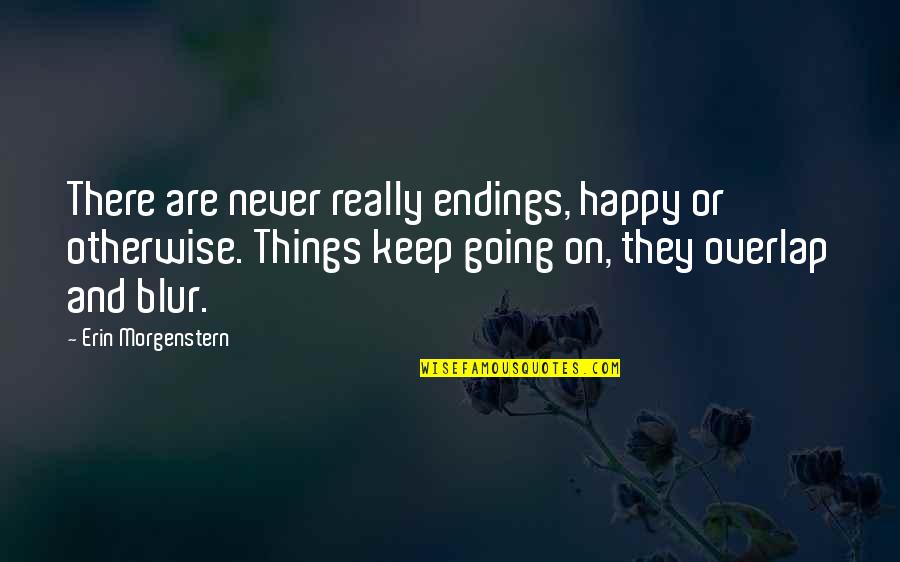 There are never really endings, happy or otherwise. Things keep going on, they overlap and blur. —
Erin Morgenstern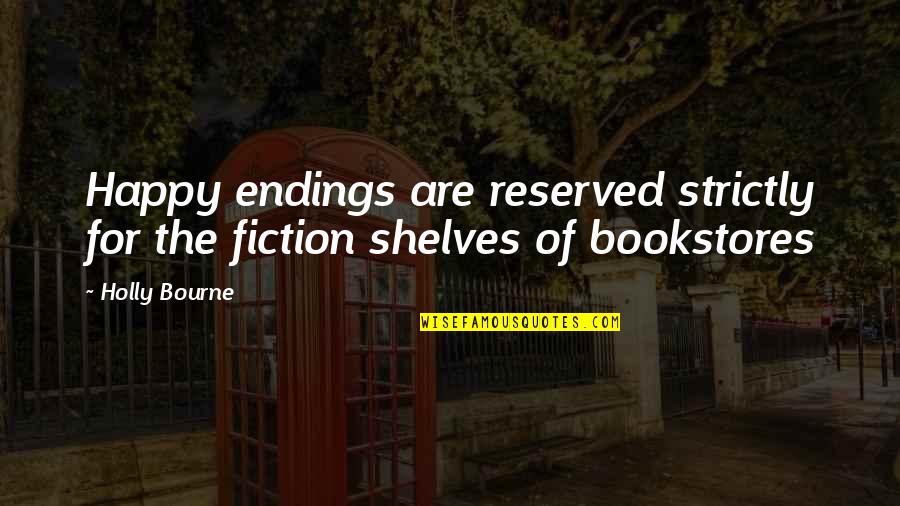 Happy endings are reserved strictly for the fiction shelves of bookstores —
Holly Bourne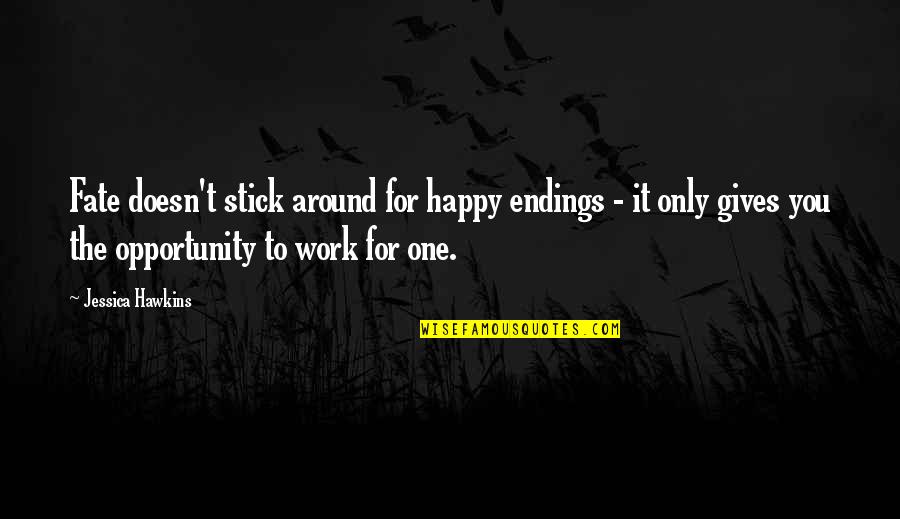 Fate doesn't stick around for happy endings - it only gives you the opportunity to work for one. —
Jessica Hawkins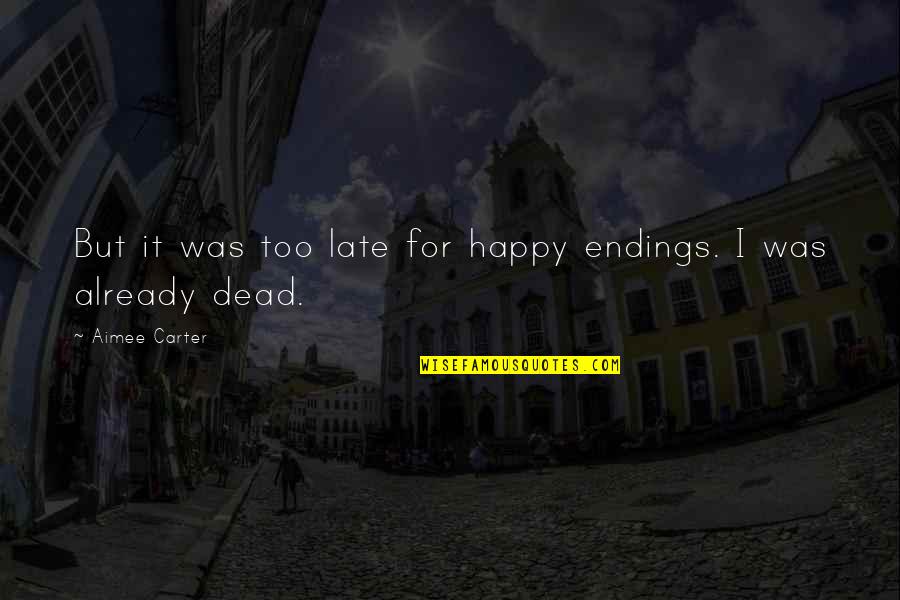 But it was too late for happy endings. I was already dead. —
Aimee Carter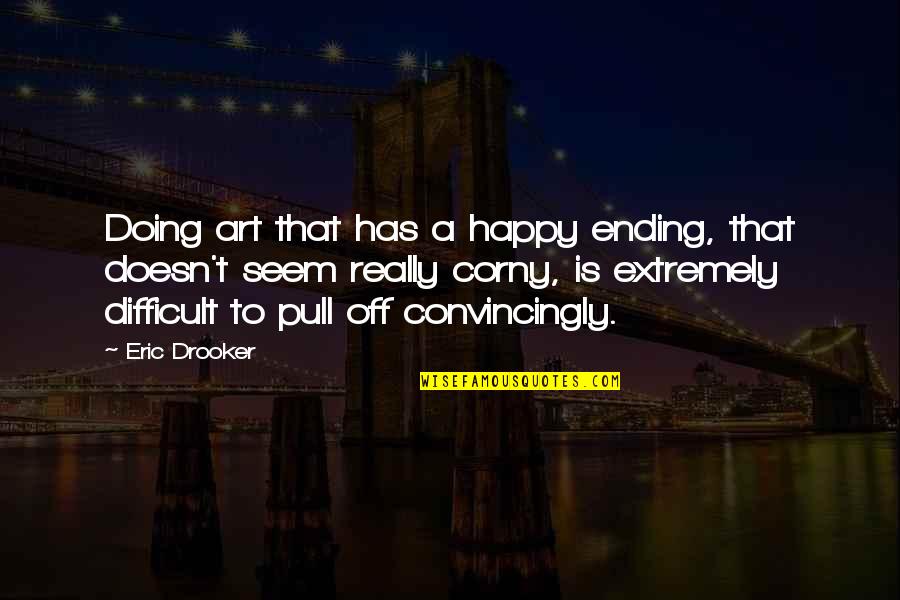 Doing art that has a happy ending, that doesn't seem really corny, is extremely difficult to pull off convincingly. —
Eric Drooker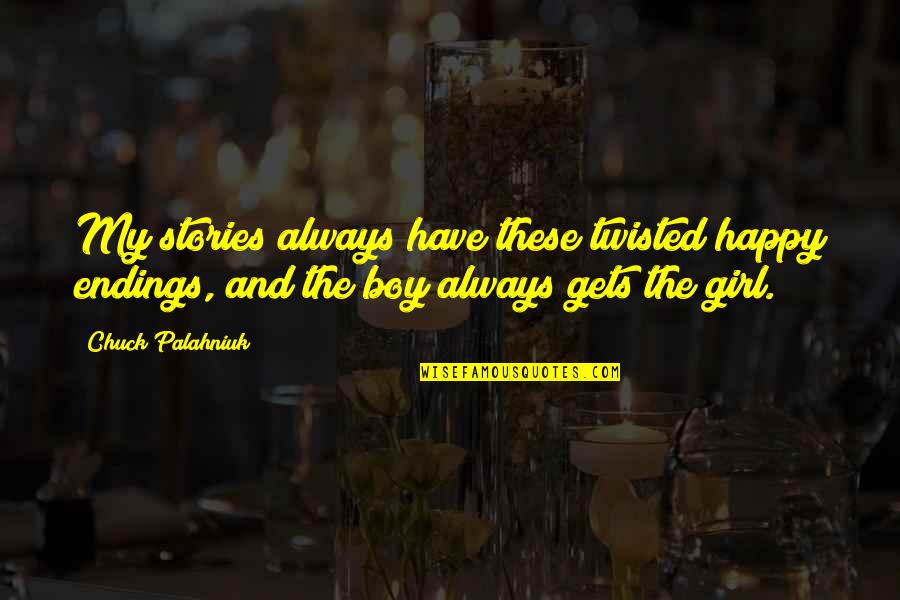 My stories always have these twisted happy endings, and the boy always gets the girl. —
Chuck Palahniuk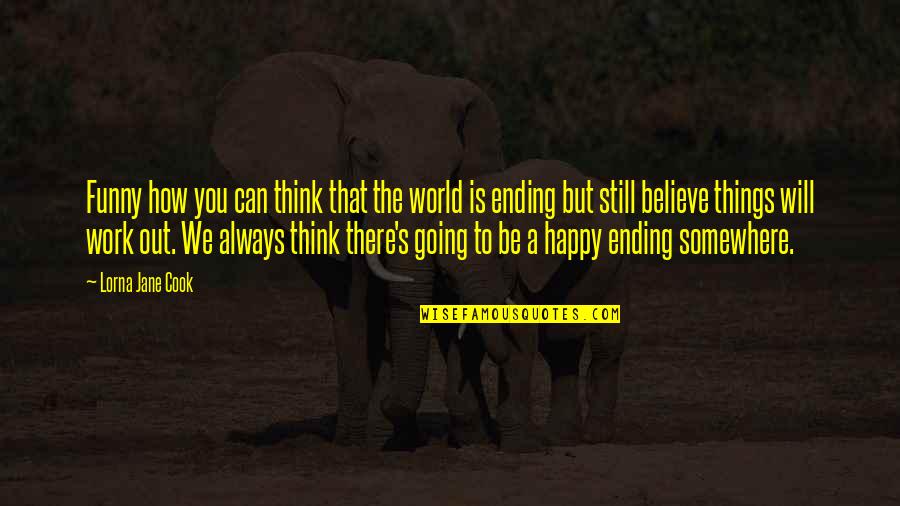 Funny how you can think that the world is ending but still believe things will work out. We always think there's going to be a happy ending somewhere. —
Lorna Jane Cook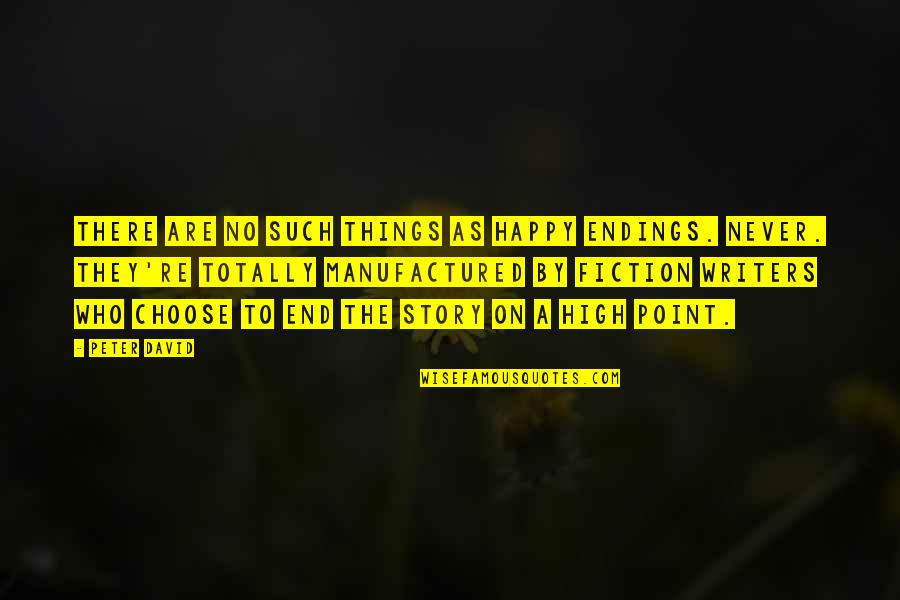 There are no such things as happy endings. Never. They're totally manufactured by fiction writers who choose to end the story on a high point. —
Peter David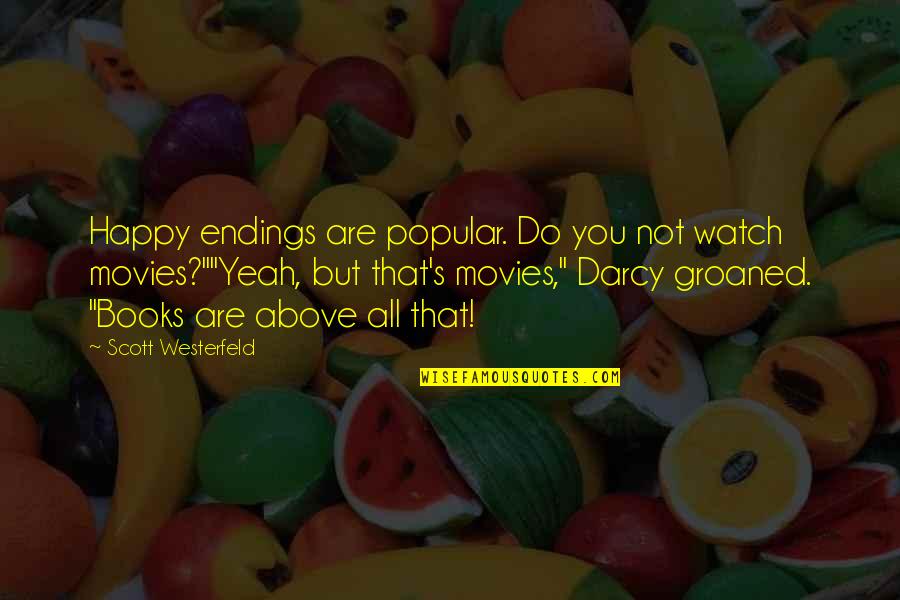 Happy endings are popular. Do you not watch movies?"
"Yeah, but that's movies," Darcy groaned. "Books are above all that! —
Scott Westerfeld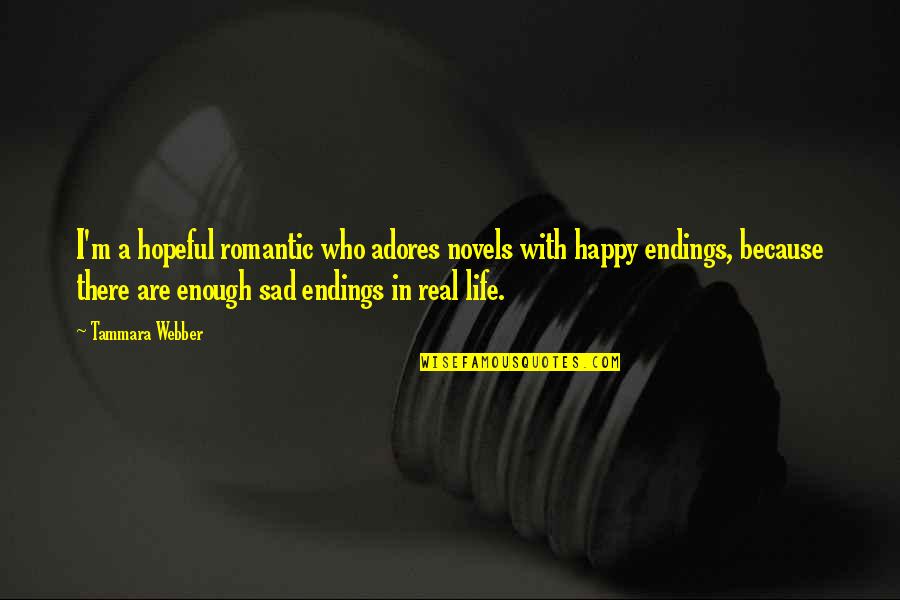 I'm a hopeful romantic who adores novels with happy endings, because there are enough sad endings in real life. —
Tammara Webber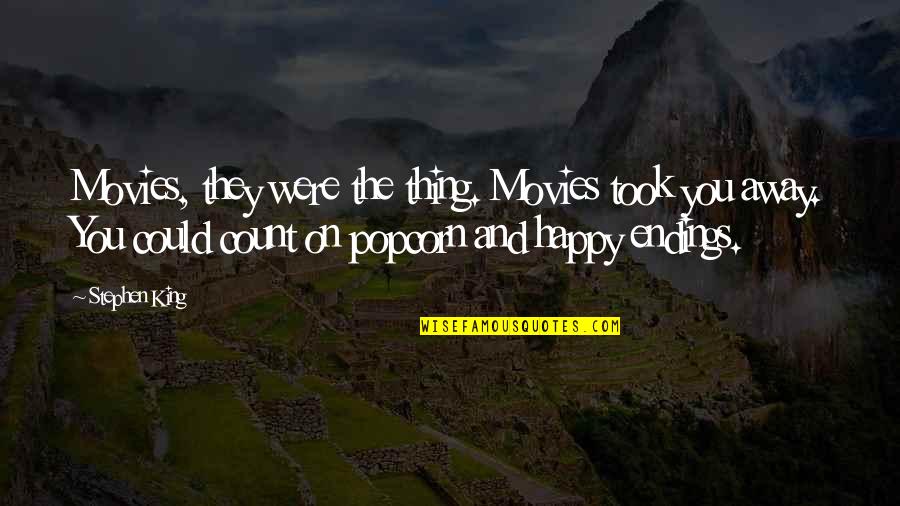 Movies, they were the thing. Movies took you away. You could count on popcorn and happy endings. —
Stephen King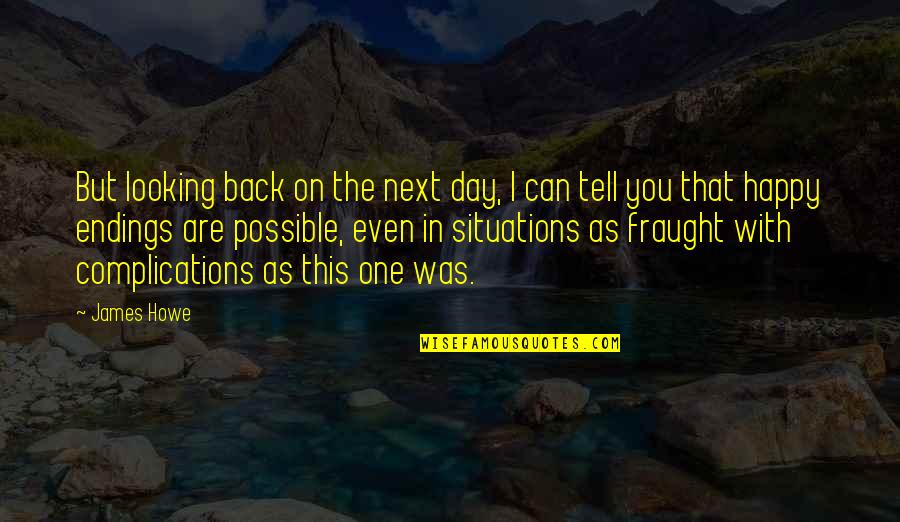 But looking back on the next day, I can tell you that happy endings are possible, even in situations as fraught with complications as this one was. —
James Howe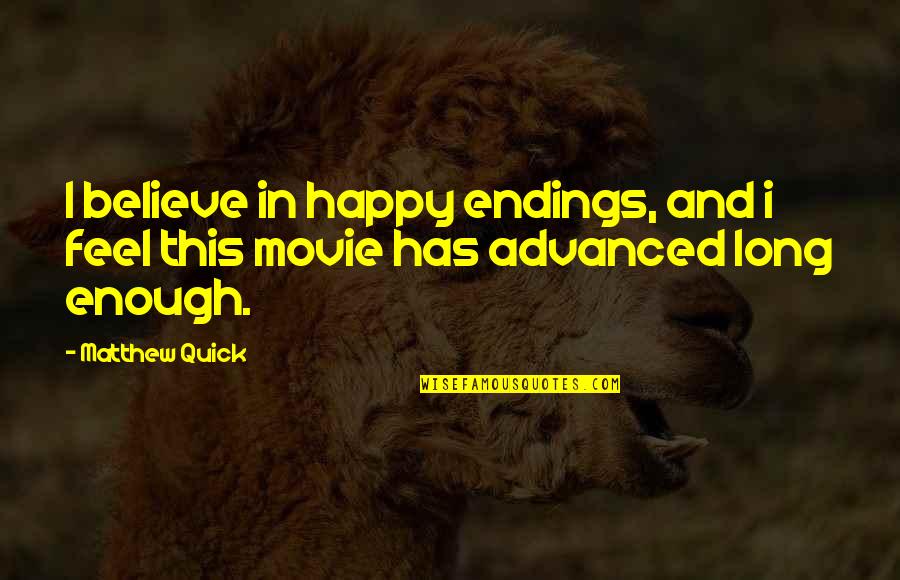 I believe in happy endings, and i feel this movie has advanced long enough. —
Matthew Quick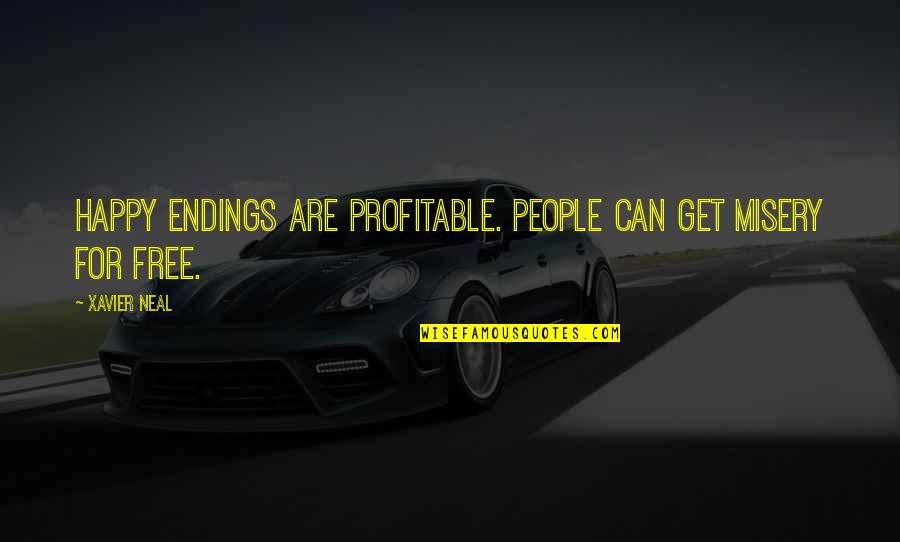 Happy Endings are profitable. People can get misery for free. —
Xavier Neal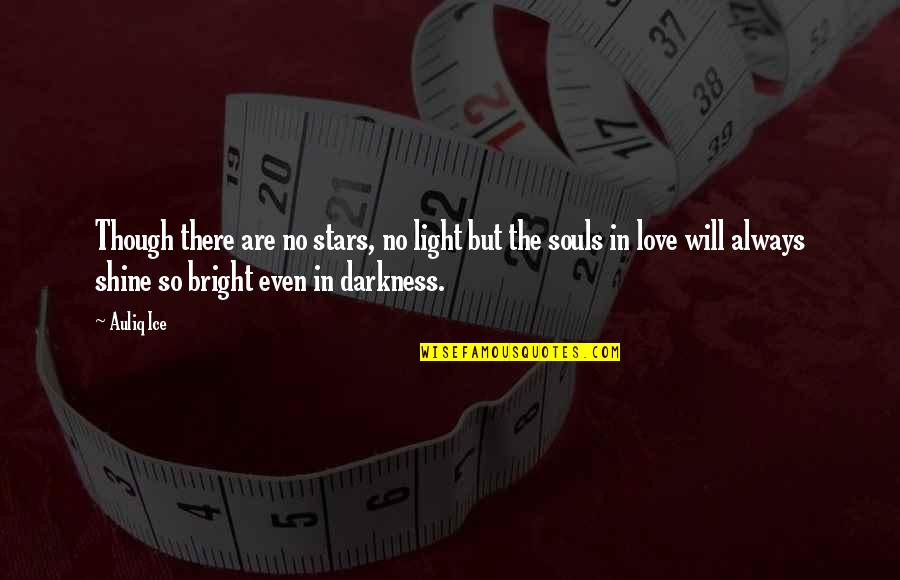 Though there are no stars, no light but the souls in love will always shine so bright even in darkness. —
Auliq Ice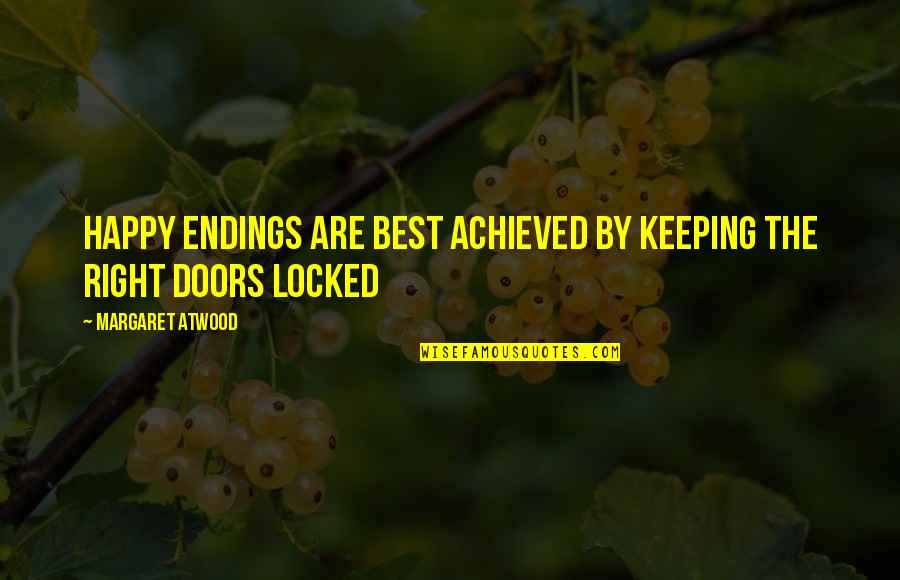 Happy endings are best achieved by keeping the right doors locked —
Margaret Atwood