Voyages Quotes
Collection of top 51 famous quotes about Voyages
Voyages Quotes & Sayings
Happy to read and share the best inspirational Voyages quotes, sayings and quotations on Wise Famous Quotes.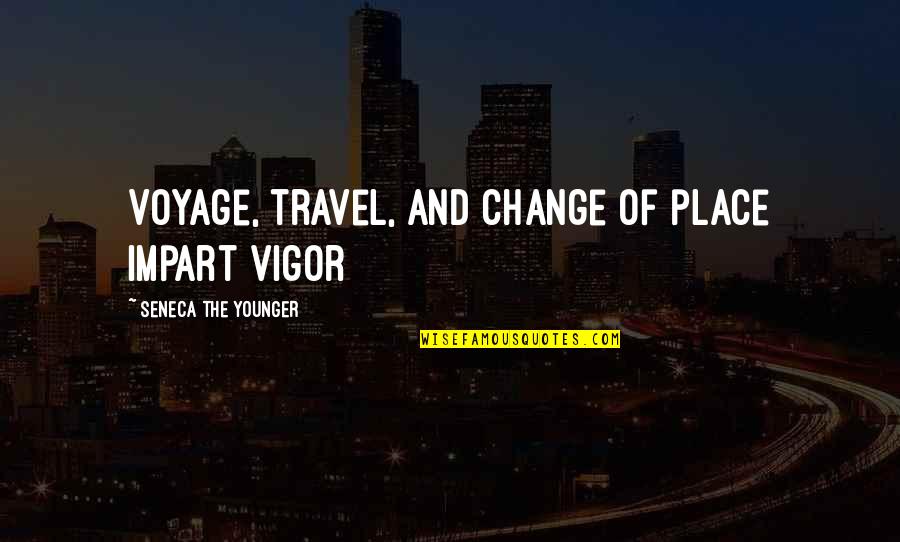 Voyage, travel, and change of place impart vigor
—
Seneca The Younger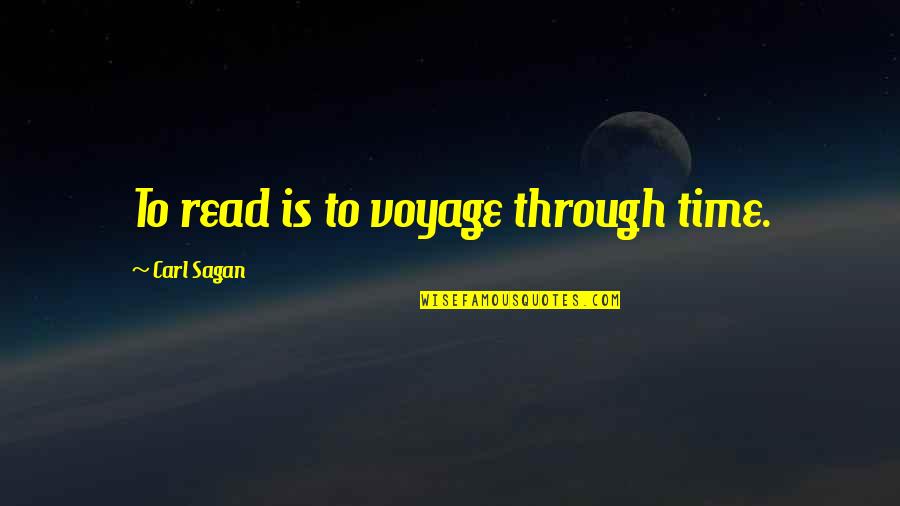 To read is to voyage through time.
—
Carl Sagan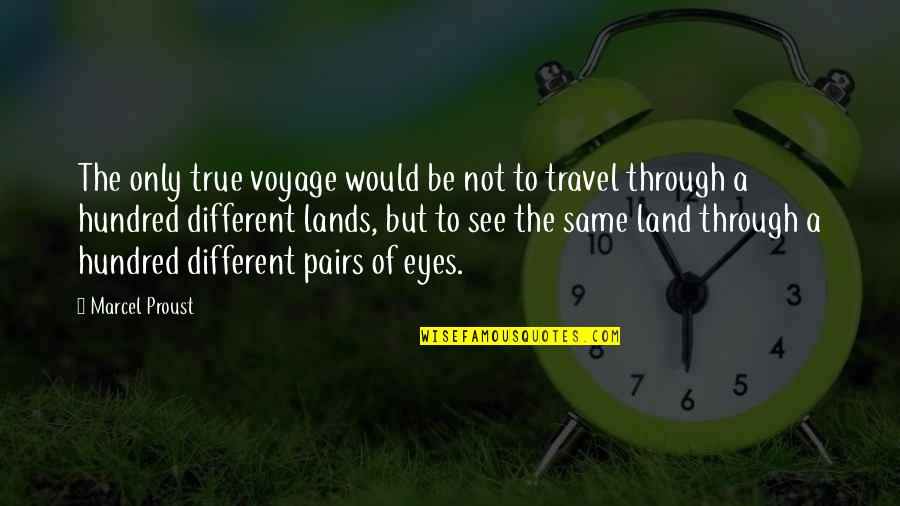 The only true voyage would be not to travel through a hundred different lands, but to see the same land through a hundred different pairs of eyes.
—
Marcel Proust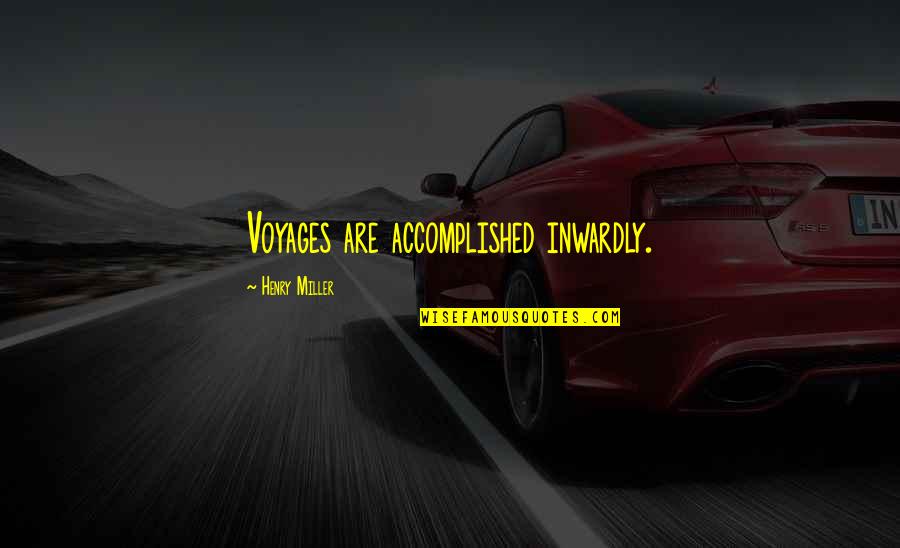 Voyages are accomplished inwardly.
—
Henry Miller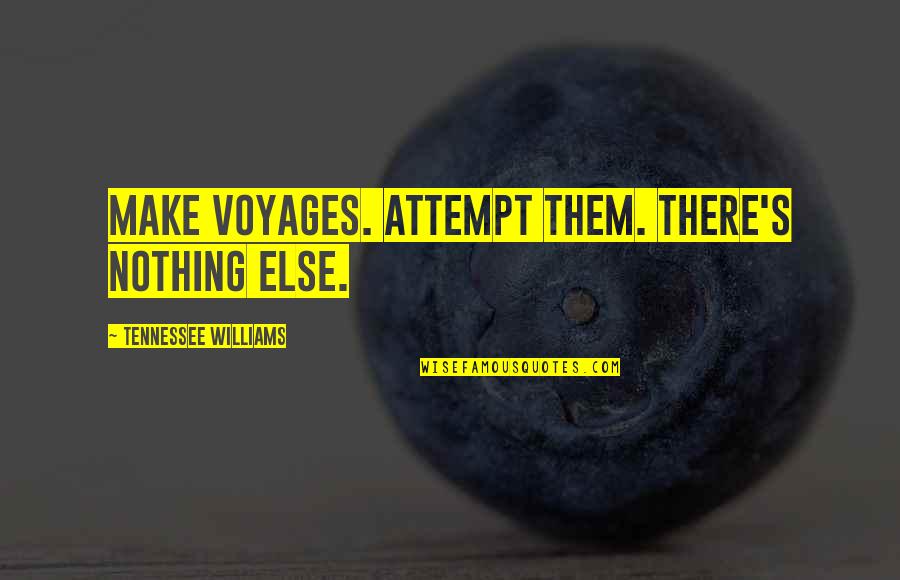 Make voyages. Attempt them. There's nothing else.
—
Tennessee Williams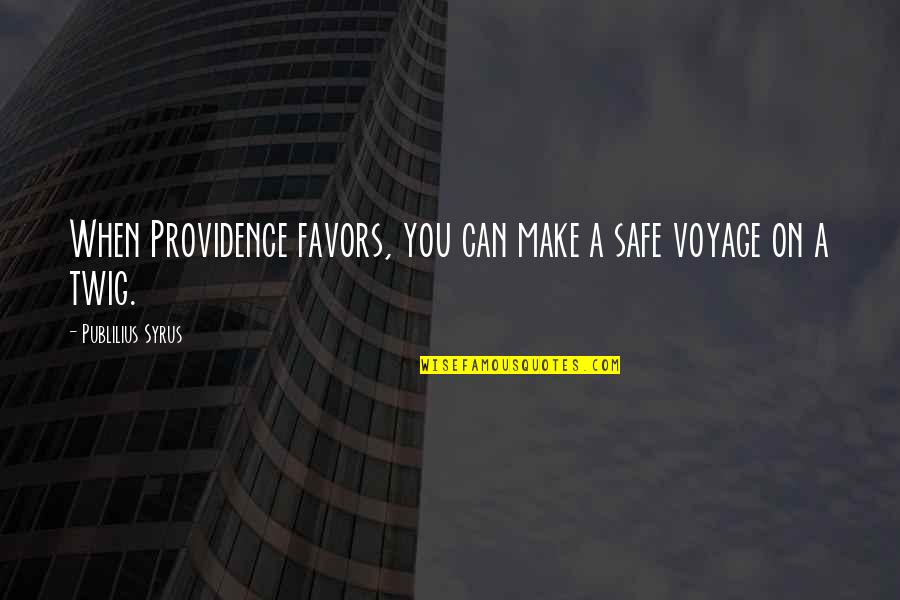 When Providence favors, you can make a safe voyage on a twig.
—
Publilius Syrus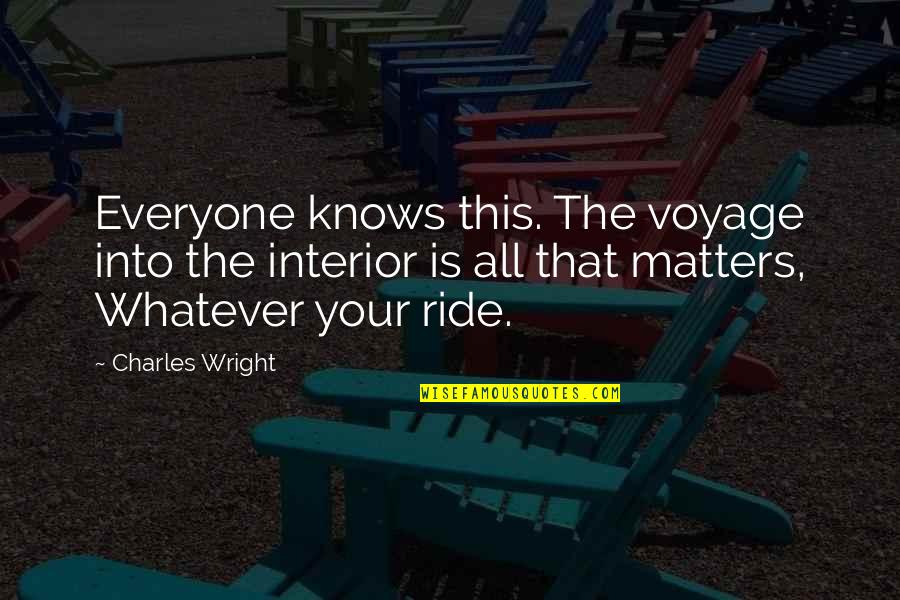 Everyone knows this.
The voyage into the interior is all that matters,
Whatever your ride.
—
Charles Wright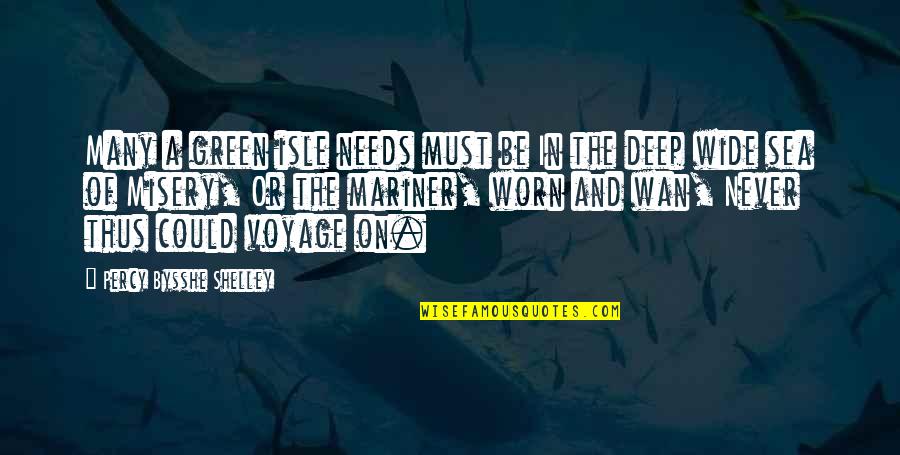 Many a green isle needs must be In the deep wide sea of Misery, Or the mariner, worn and wan, Never thus could voyage on.
—
Percy Bysshe Shelley
Those we love can but walk down to the pier with us - the voyage we must make alone.
—
William Makepeace Thackeray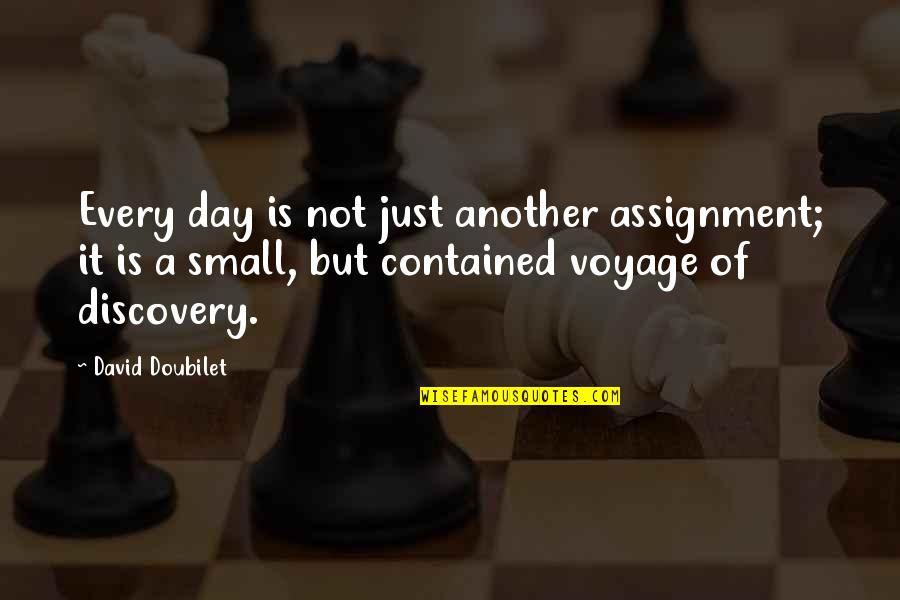 Every day is not just another assignment; it is a small, but contained voyage of discovery.
—
David Doubilet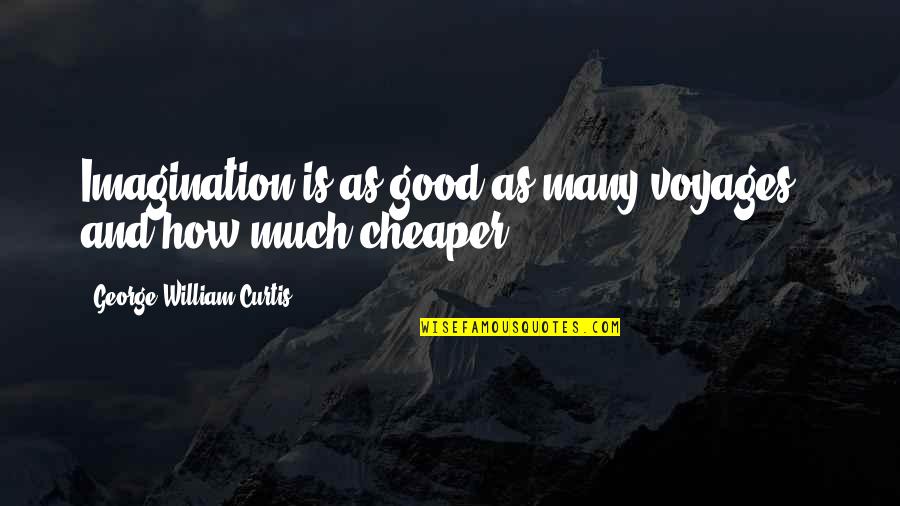 Imagination is as good as many
voyages
- and how much cheaper! —
George William Curtis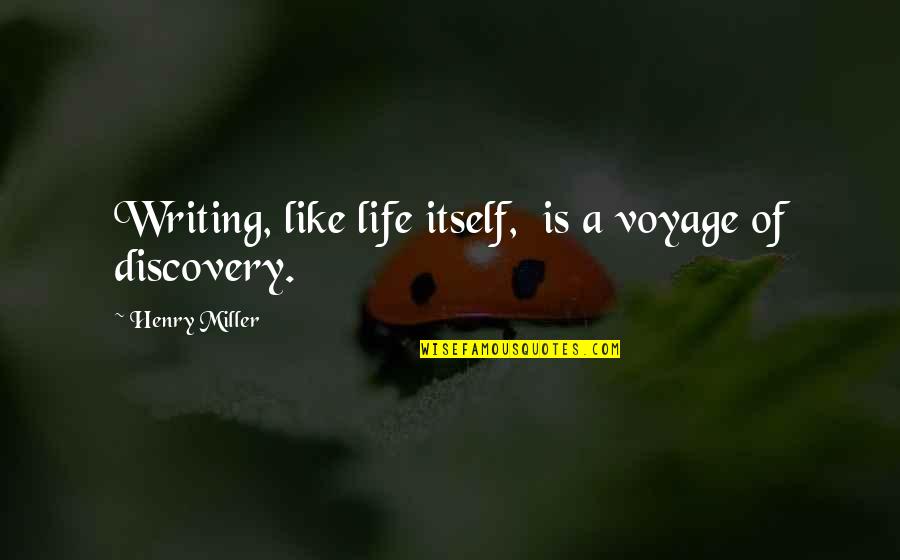 Writing, like life itself,
is a voyage of discovery. —
Henry Miller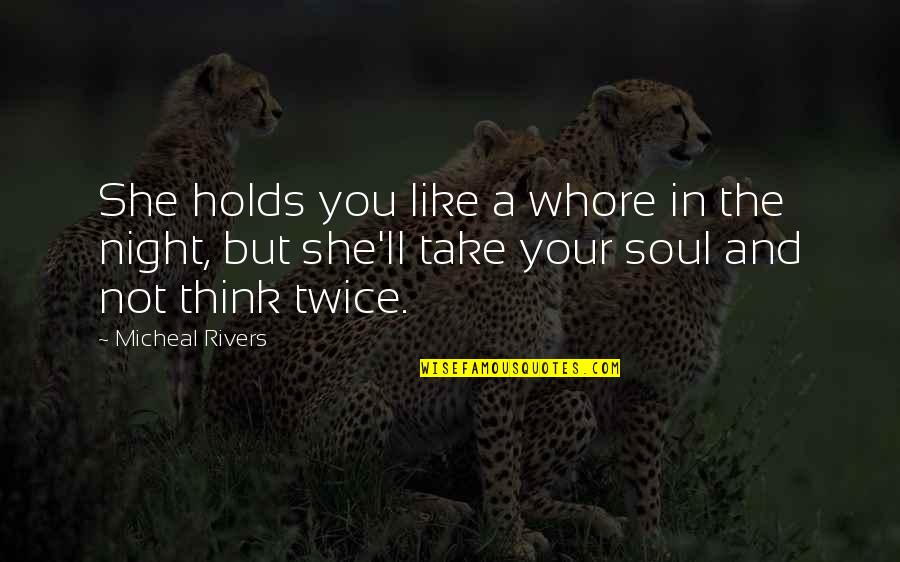 She holds you like a whore in the night, but she'll take your soul and not think twice. —
Micheal Rivers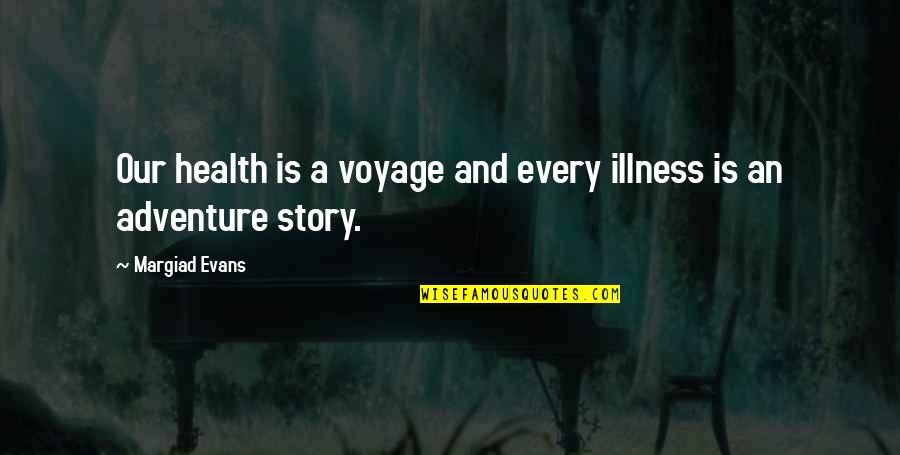 Our health is a voyage and every illness is an adventure story. —
Margiad Evans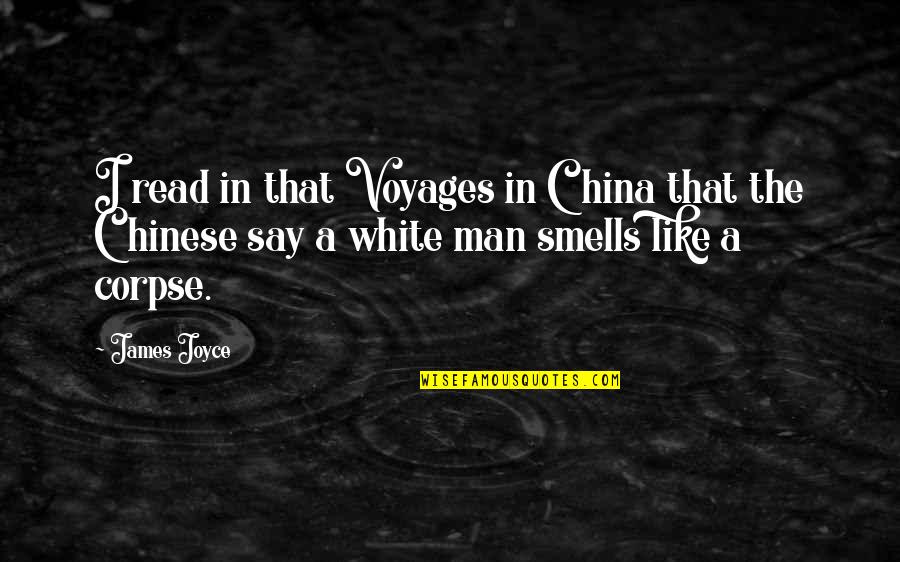 I read in that
Voyages
in China that the Chinese say a white man smells like a corpse. —
James Joyce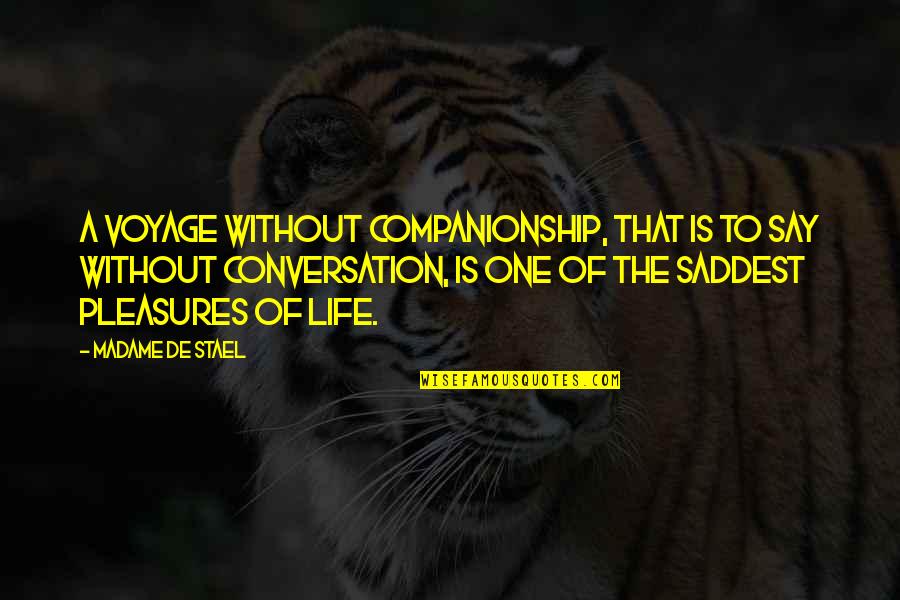 A voyage without companionship, that is to say without conversation, is one of the saddest pleasures of life. —
Madame De Stael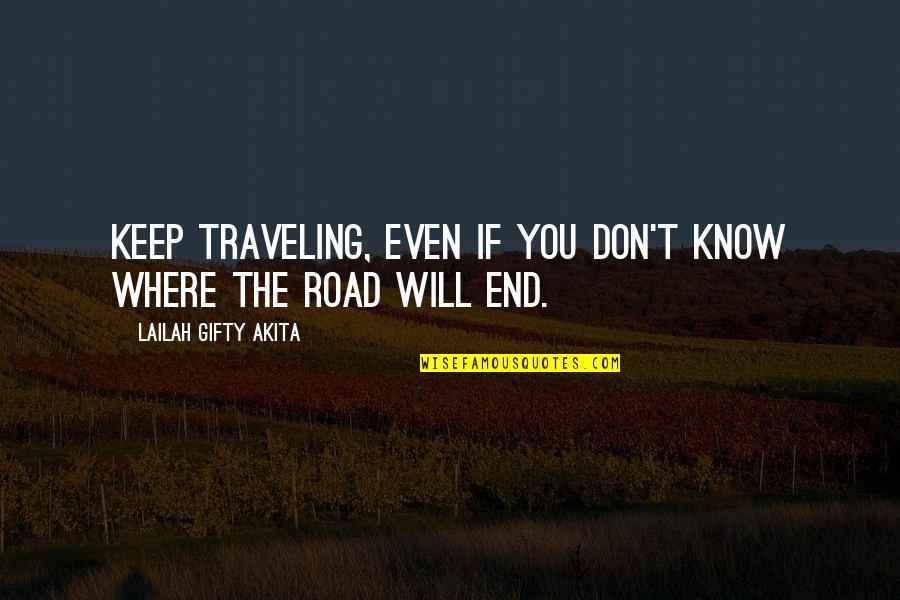 Keep traveling, even if you don't know where the road will end. —
Lailah Gifty Akita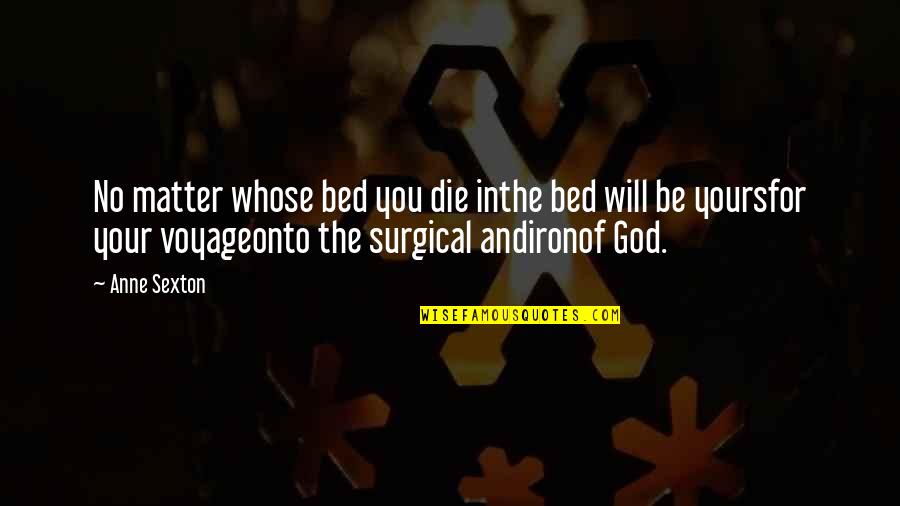 No matter whose bed you die in
the bed will be yours
for your voyage
onto the surgical andiron
of God. —
Anne Sexton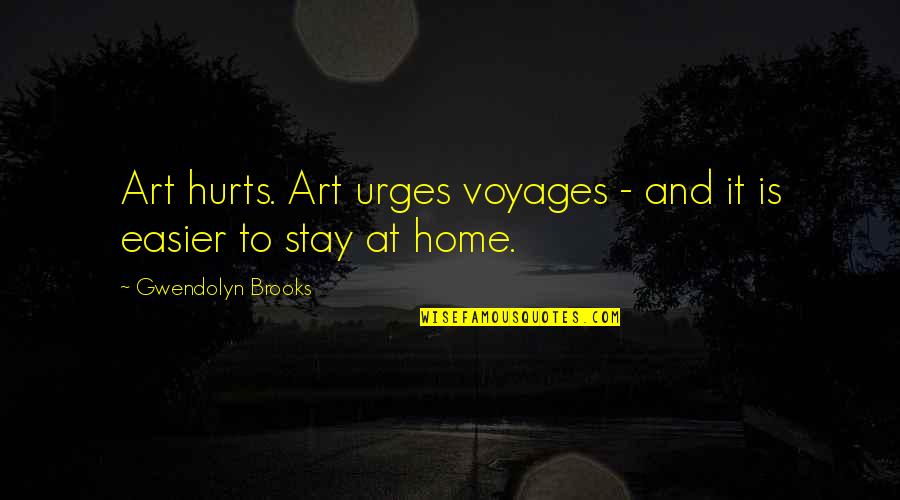 Art hurts. Art urges
voyages
- and it is easier to stay at home. —
Gwendolyn Brooks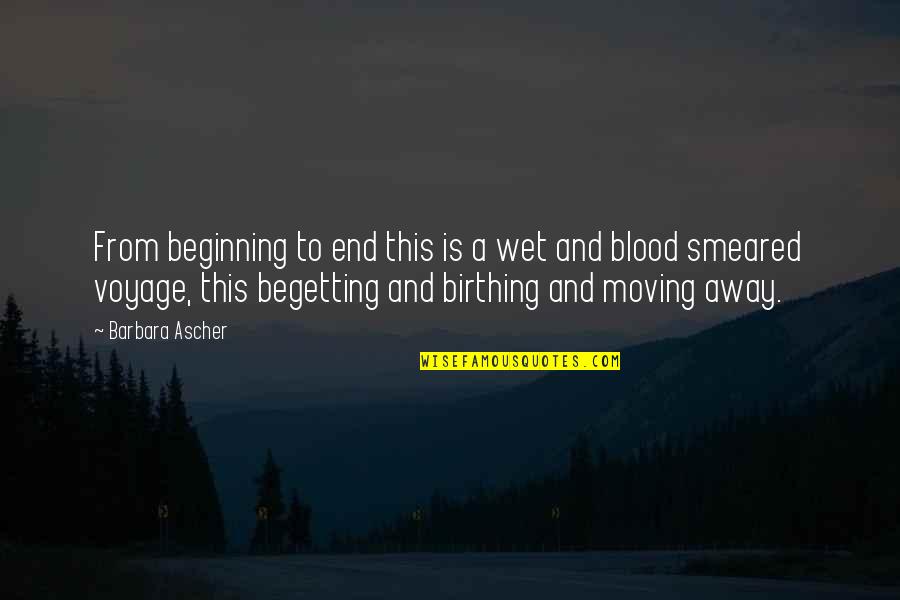 From beginning to end this is a wet and blood smeared voyage, this begetting and birthing and moving away. —
Barbara Ascher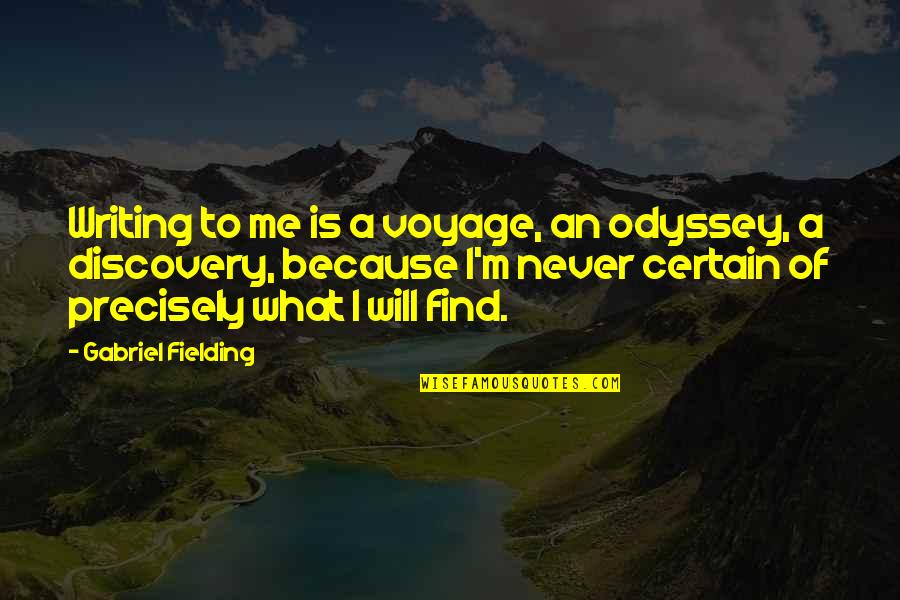 Writing to me is a voyage, an odyssey, a discovery, because I'm never certain of precisely what I will find. —
Gabriel Fielding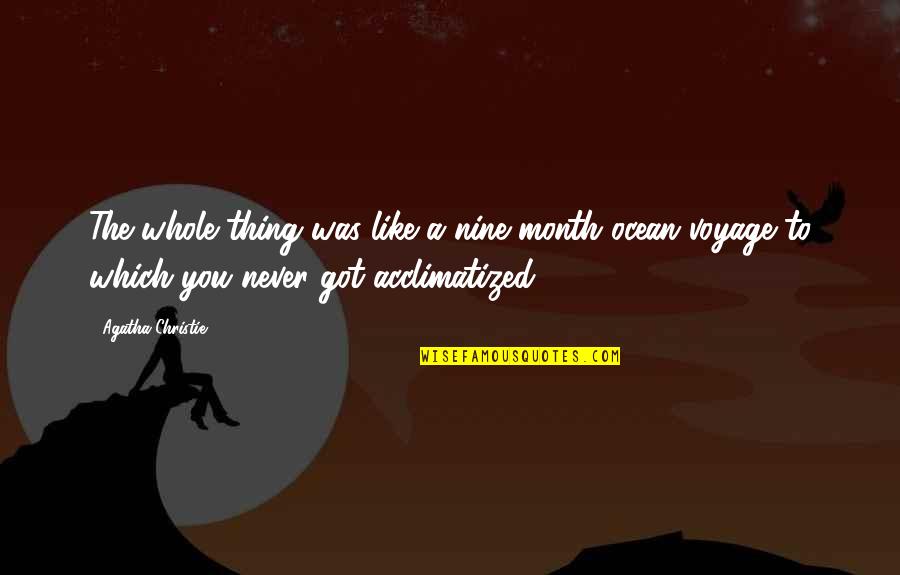 The whole thing was like a nine-month ocean voyage to which you never got acclimatized. —
Agatha Christie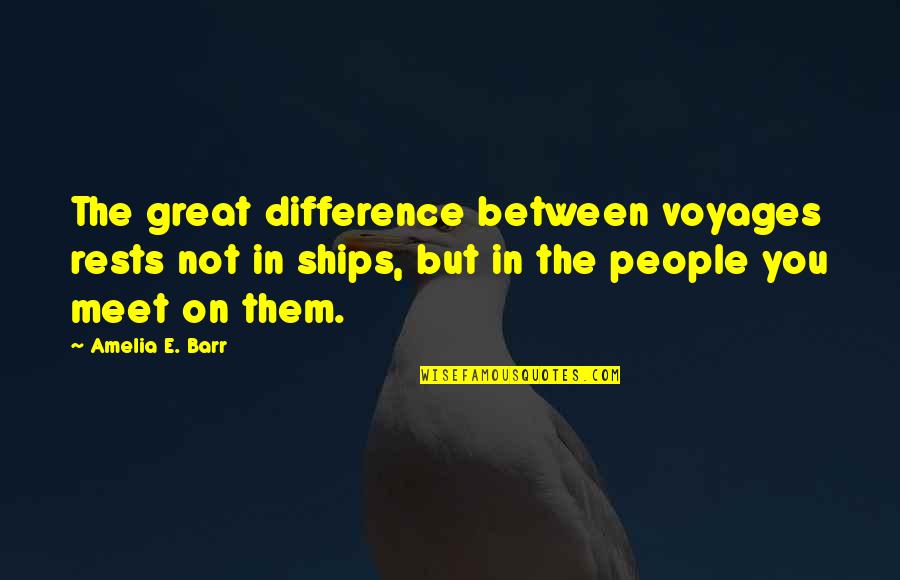 The great difference between
voyages
rests not in ships, but in the people you meet on them. —
Amelia E. Barr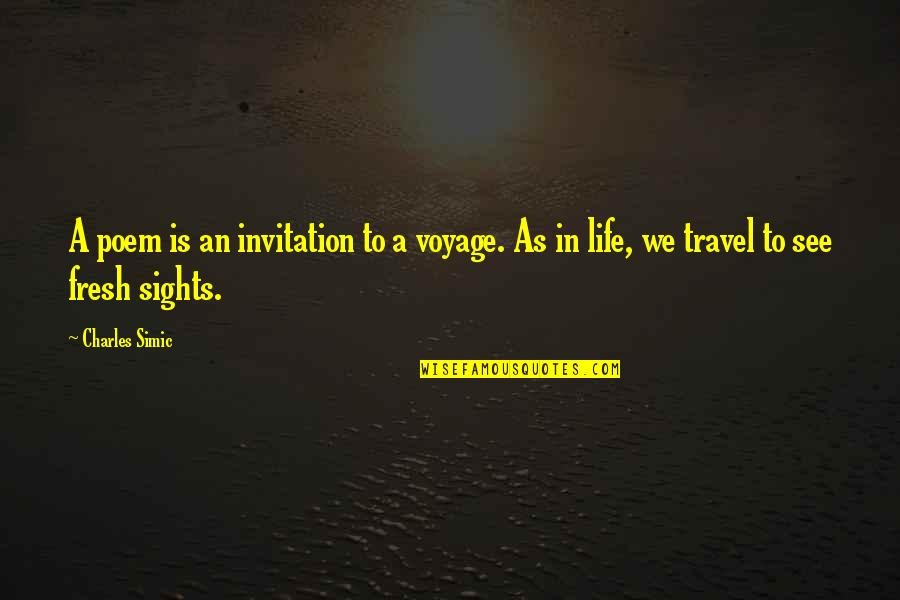 A poem is an invitation to a voyage. As in life, we travel to see fresh sights. —
Charles Simic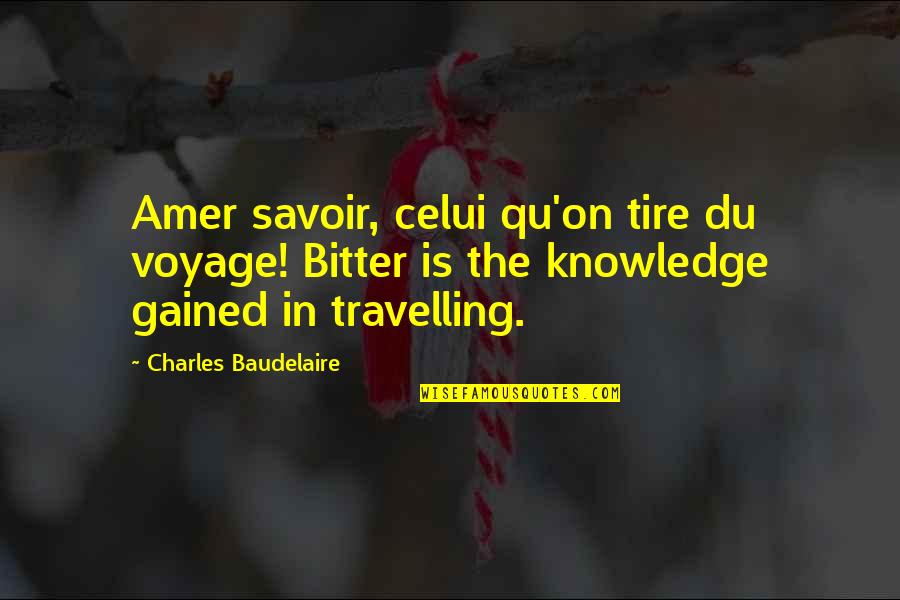 Amer savoir, celui qu'on tire du voyage! Bitter is the knowledge gained in travelling. —
Charles Baudelaire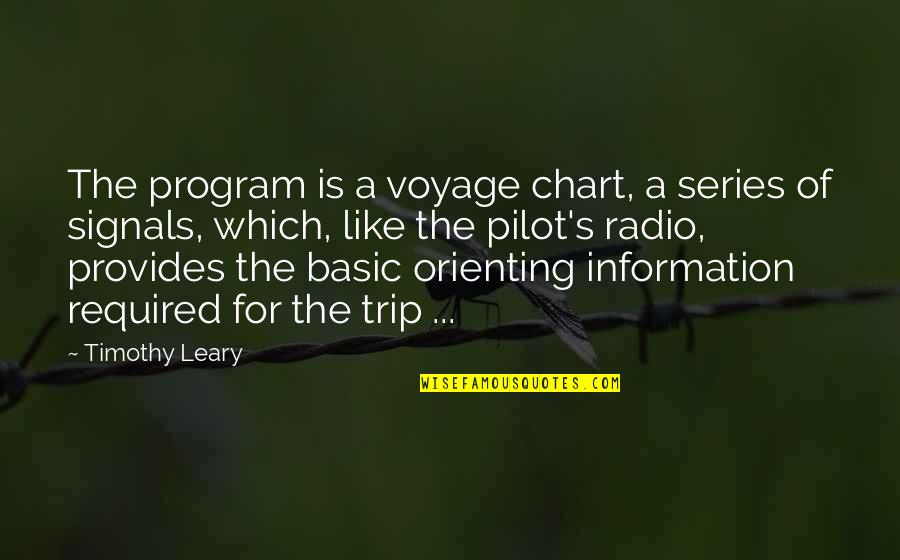 The program is a voyage chart, a series of signals, which, like the pilot's radio, provides the basic orienting information required for the trip ... —
Timothy Leary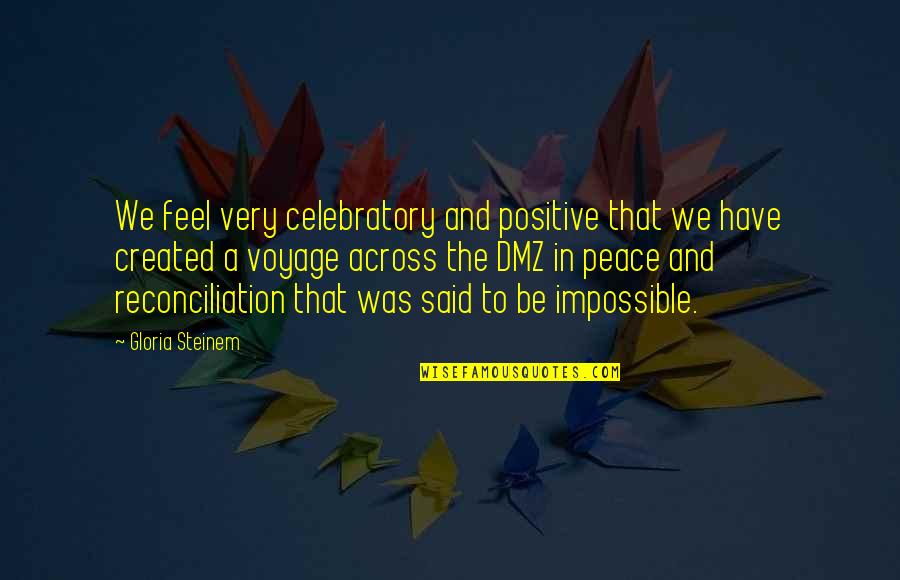 We feel very celebratory and positive that we have created a voyage across the DMZ in peace and reconciliation that was said to be impossible. —
Gloria Steinem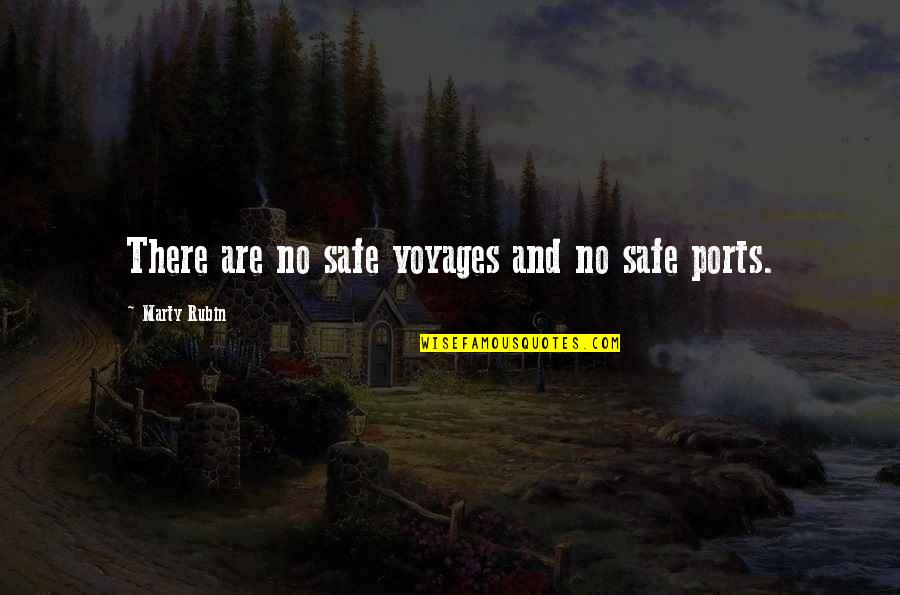 There are no safe
voyages
and no safe ports. —
Marty Rubin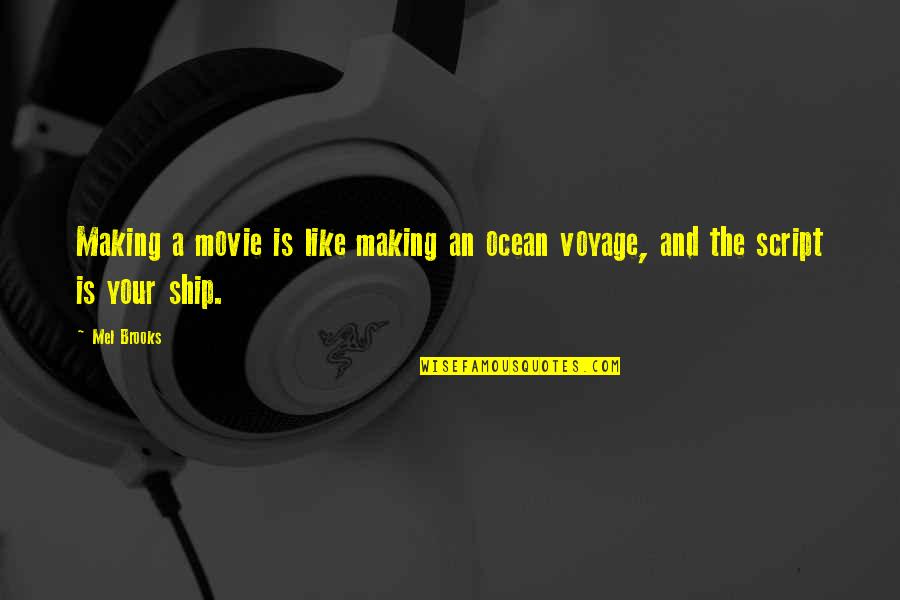 Making a movie is like making an ocean voyage, and the script is your ship. —
Mel Brooks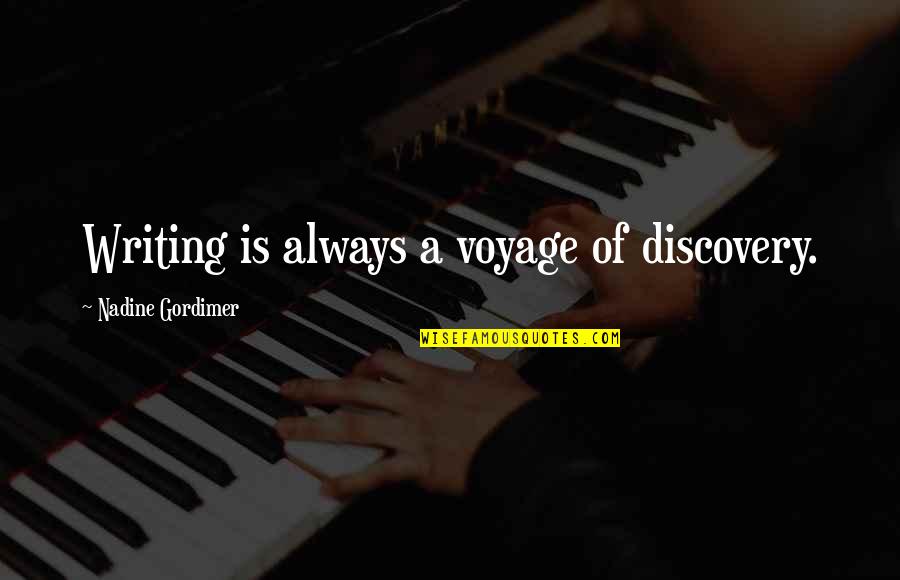 Writing is always a voyage of discovery. —
Nadine Gordimer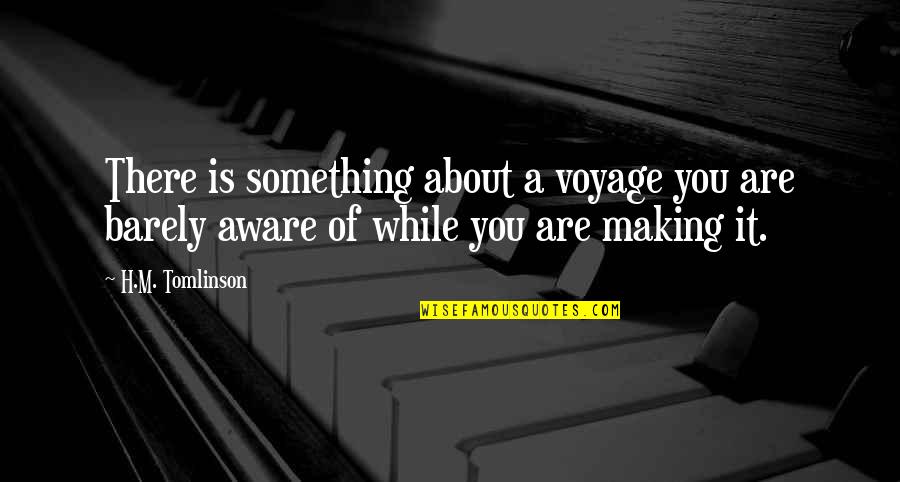 There is something about a voyage you are barely aware of while you are making it. —
H.M. Tomlinson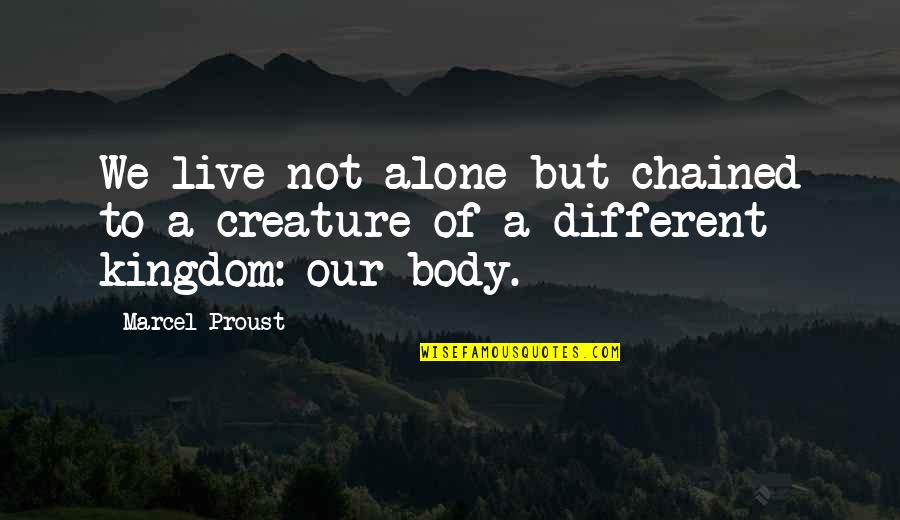 We live not alone but chained to a creature of a different kingdom: our body. —
Marcel Proust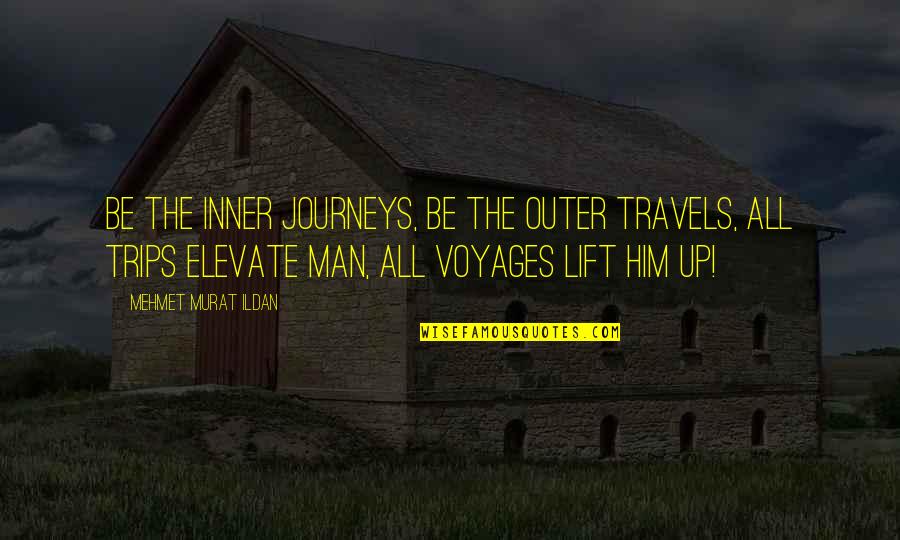 Be the inner journeys, be the outer travels, all trips elevate man, all
voyages
lift him up! —
Mehmet Murat Ildan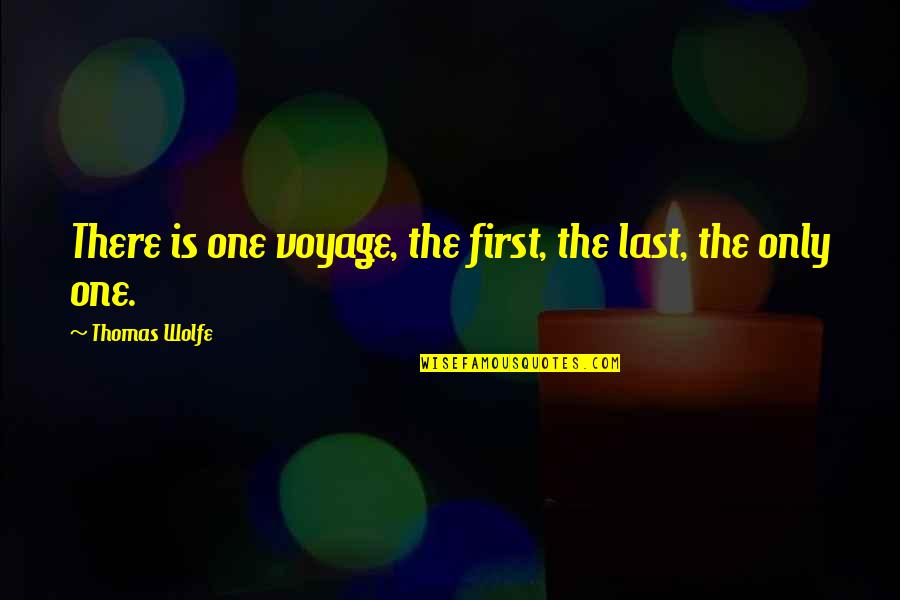 There is one voyage, the first, the last, the only one. —
Thomas Wolfe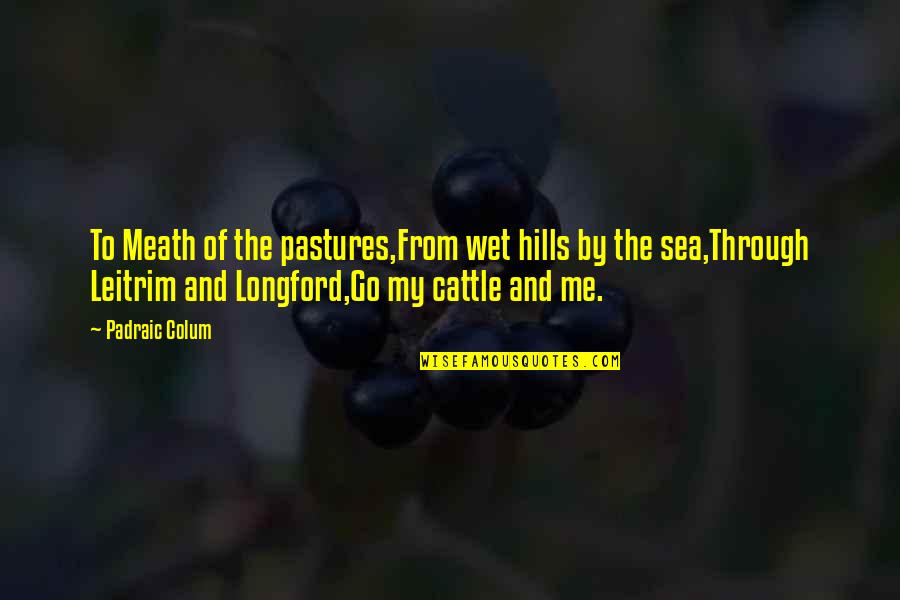 To Meath of the pastures,
From wet hills by the sea,
Through Leitrim and Longford,
Go my cattle and me. —
Padraic Colum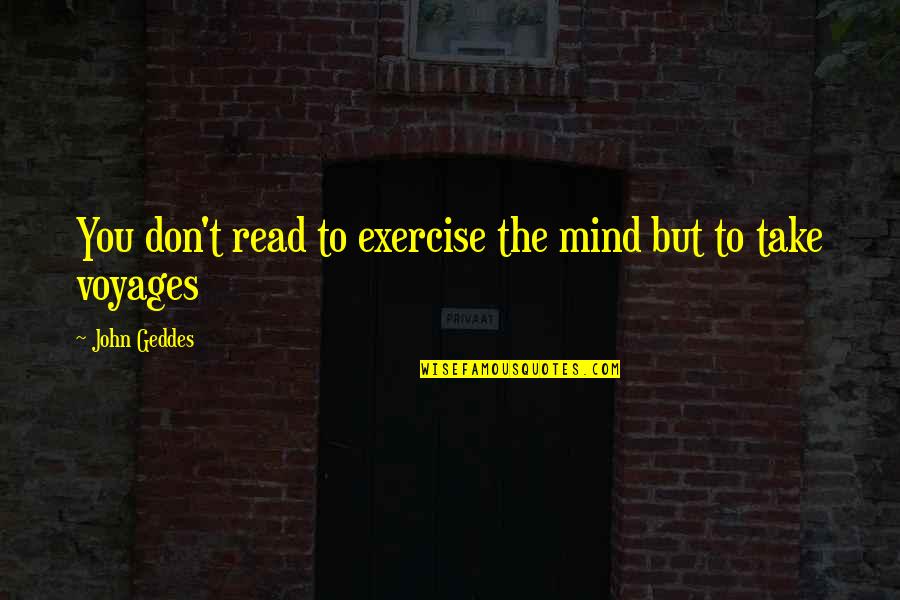 You don't read to exercise the mind but to take
voyages
—
John Geddes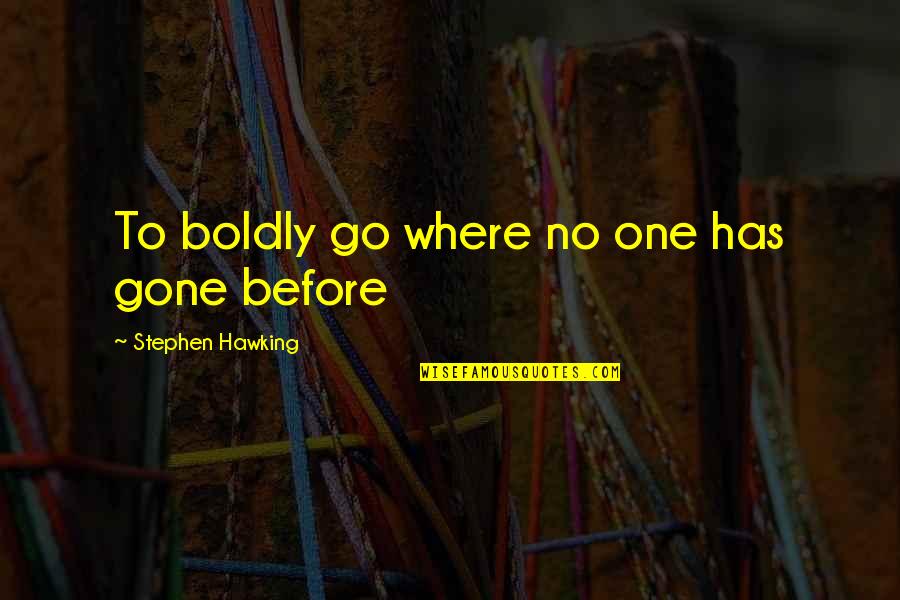 To boldly go where no one has gone before —
Stephen Hawking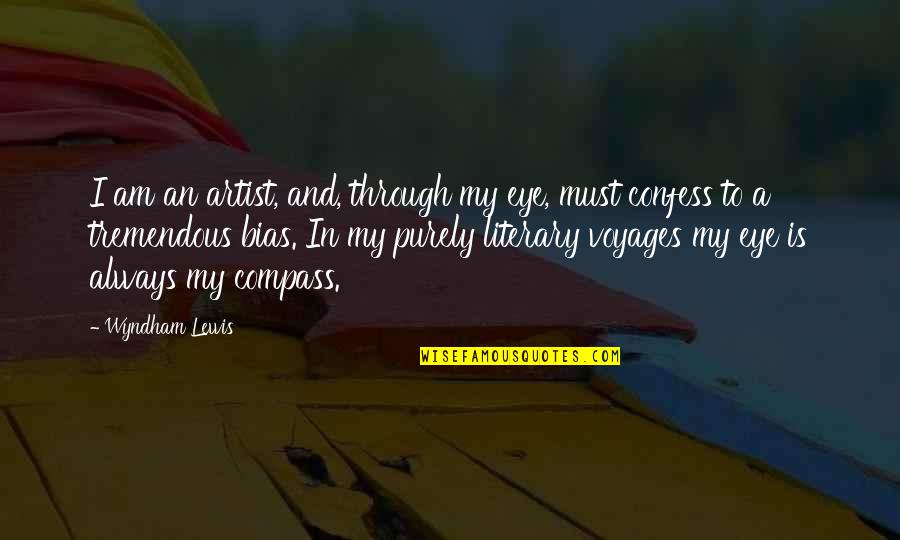 I am an artist, and, through my eye, must confess to a tremendous bias. In my purely literary
voyages
my eye is always my compass. —
Wyndham Lewis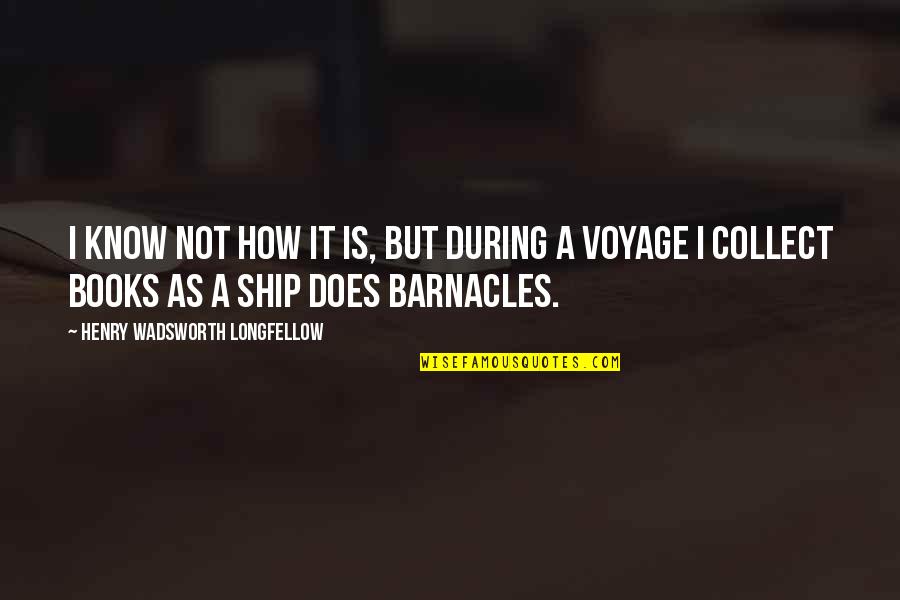 I know not how it is, but during a voyage I collect books as a ship does barnacles. —
Henry Wadsworth Longfellow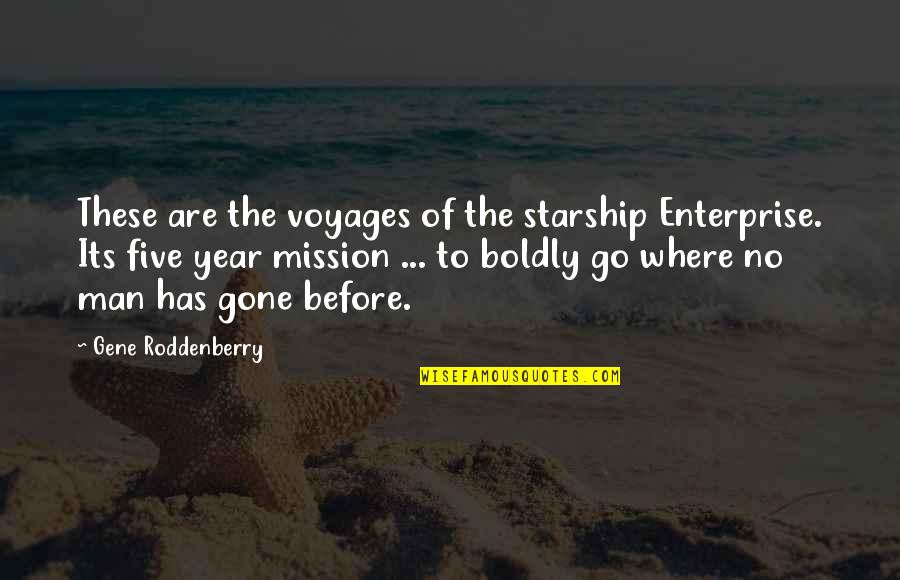 These are the
voyages
of the starship Enterprise. Its five year mission ... to boldly go where no man has gone before. —
Gene Roddenberry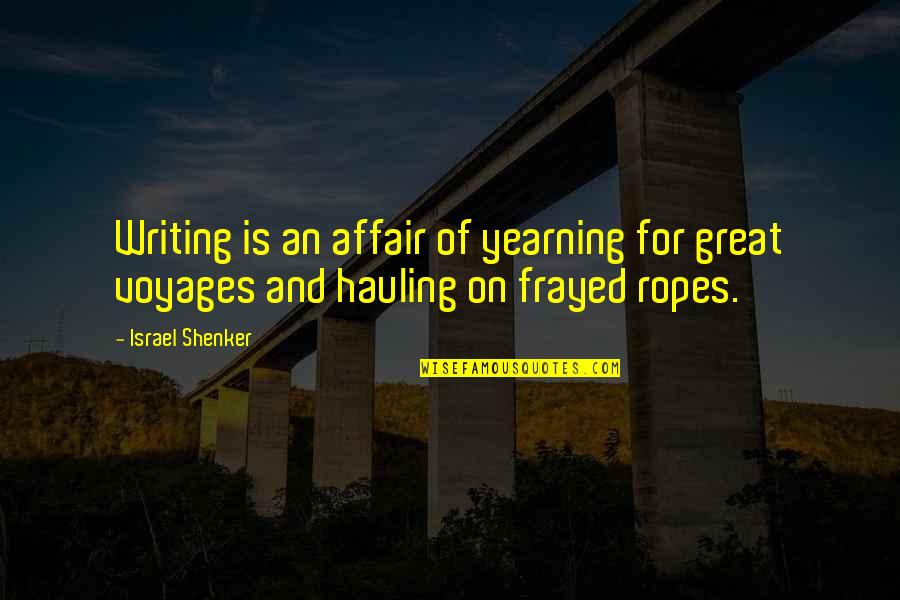 Writing is an affair of yearning for great
voyages
and hauling on frayed ropes. —
Israel Shenker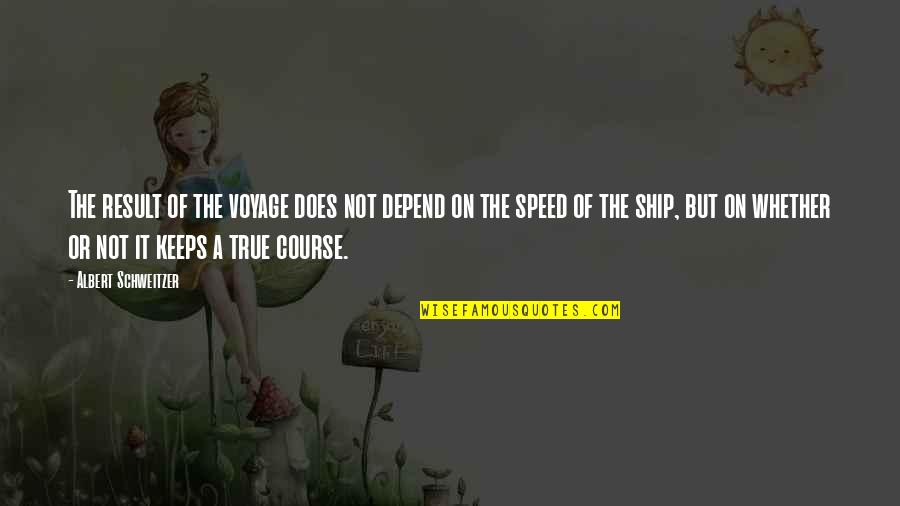 The result of the voyage does not depend on the speed of the ship, but on whether or not it keeps a true course. —
Albert Schweitzer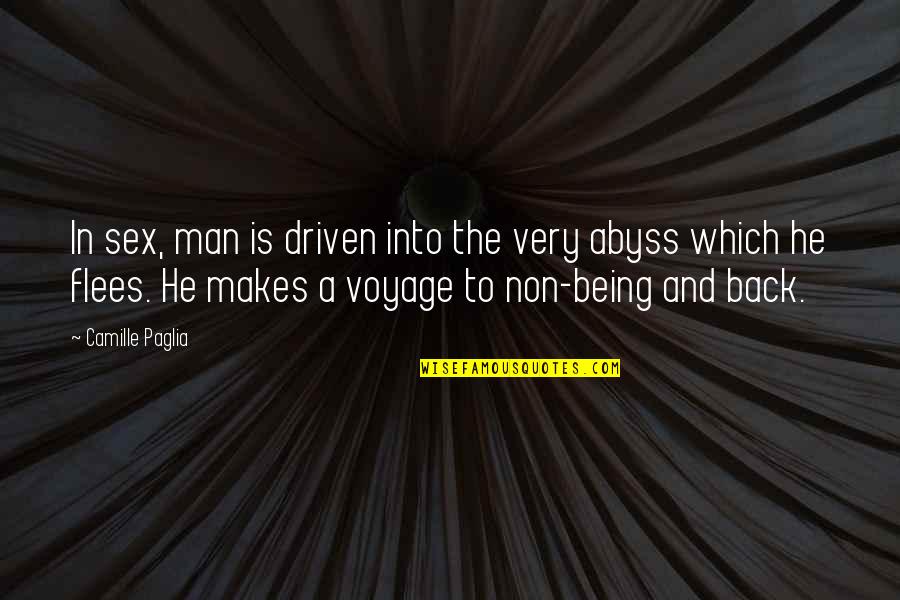 In sex, man is driven into the very abyss which he flees. He makes a voyage to non-being and back. —
Camille Paglia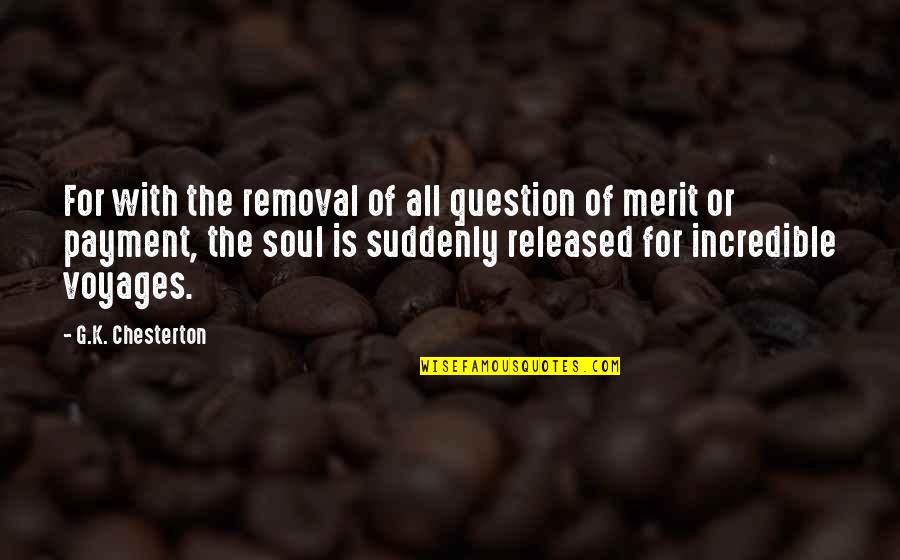 For with the removal of all question of merit or payment, the soul is suddenly released for incredible
voyages
. —
G.K. Chesterton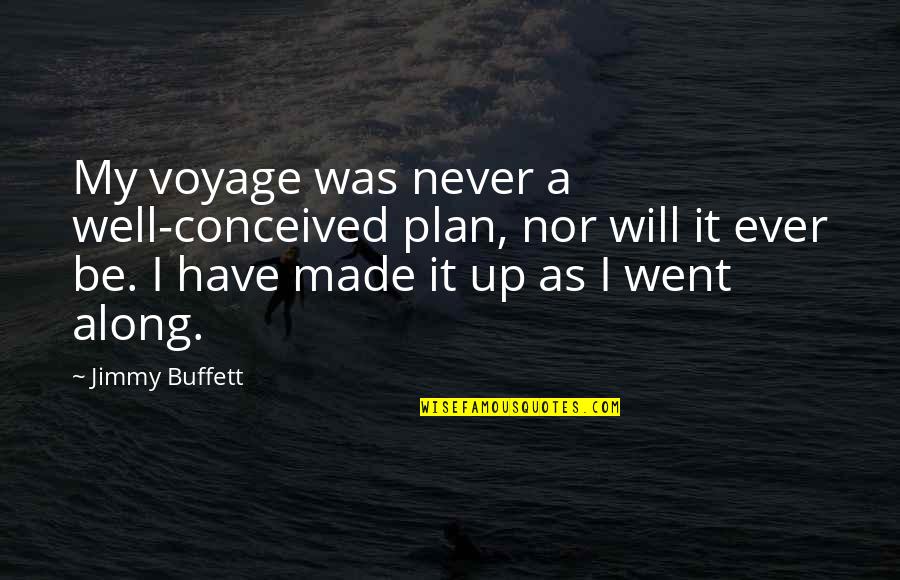 My voyage was never a well-conceived plan, nor will it ever be. I have made it up as I went along. —
Jimmy Buffett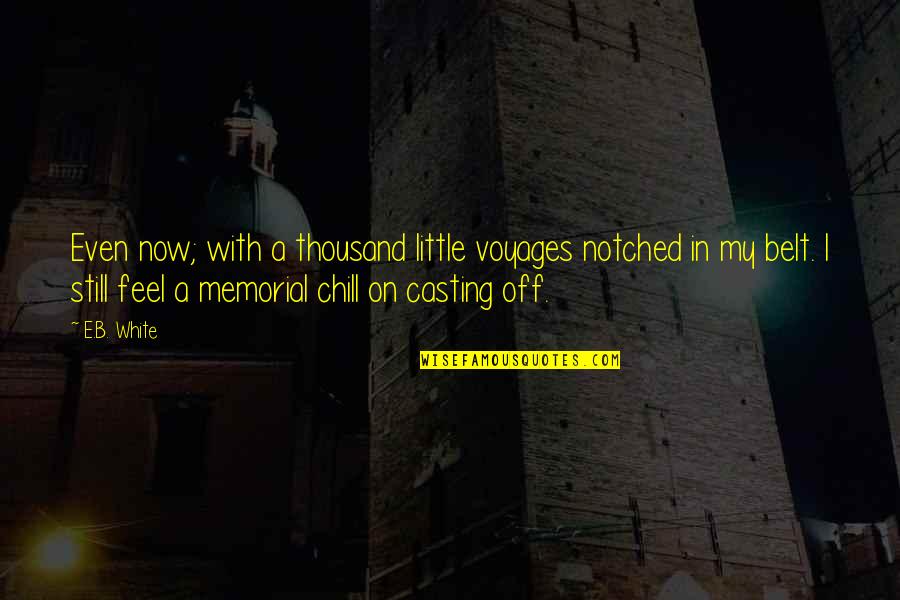 Even now; with a thousand little
voyages
notched in my belt. I still feel a memorial chill on casting off. —
E.B. White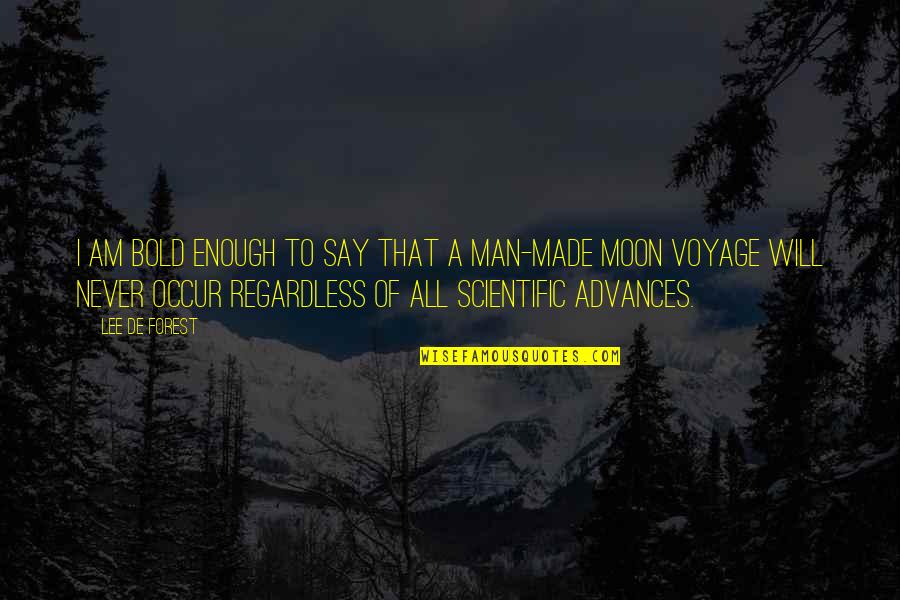 I am bold enough to say that a man-made Moon voyage will never occur regardless of all scientific advances. —
Lee De Forest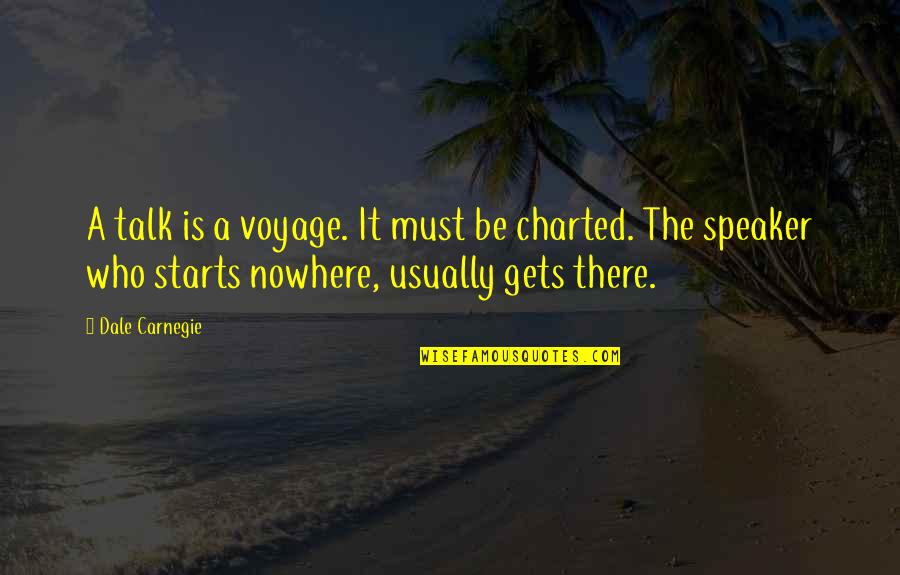 A talk is a voyage. It must be charted. The speaker who starts nowhere, usually gets there. —
Dale Carnegie