Vision Into Reality Quotes
Collection of top 54 famous quotes about Vision Into Reality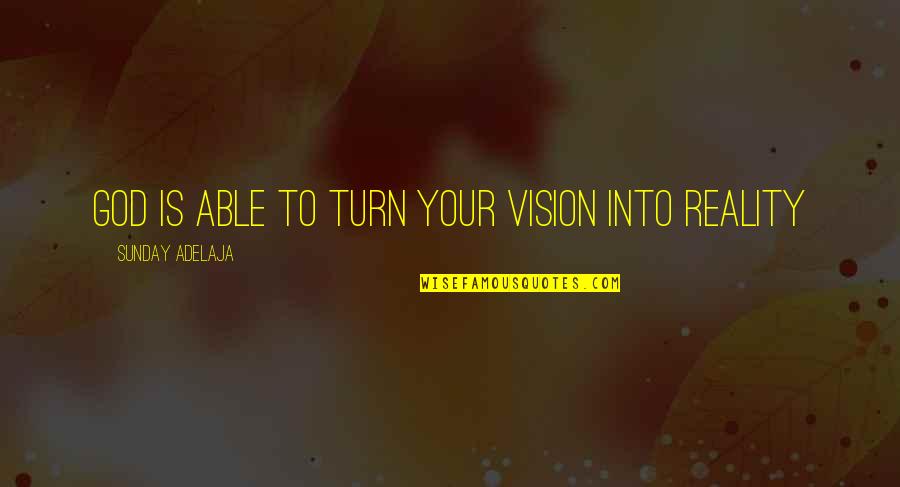 God is able to turn your vision into reality
—
Sunday Adelaja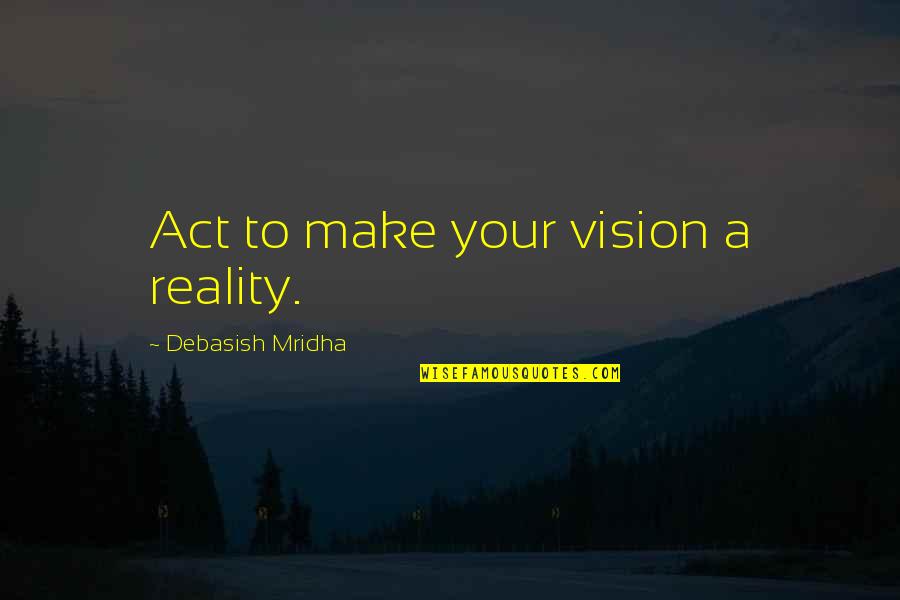 Act to make your vision a reality.
—
Debasish Mridha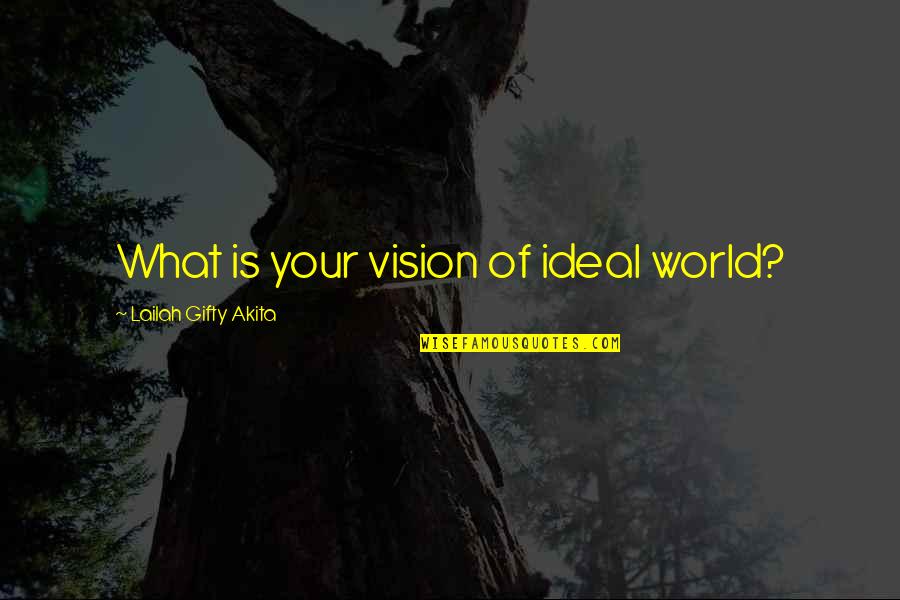 What is your vision of ideal world?
—
Lailah Gifty Akita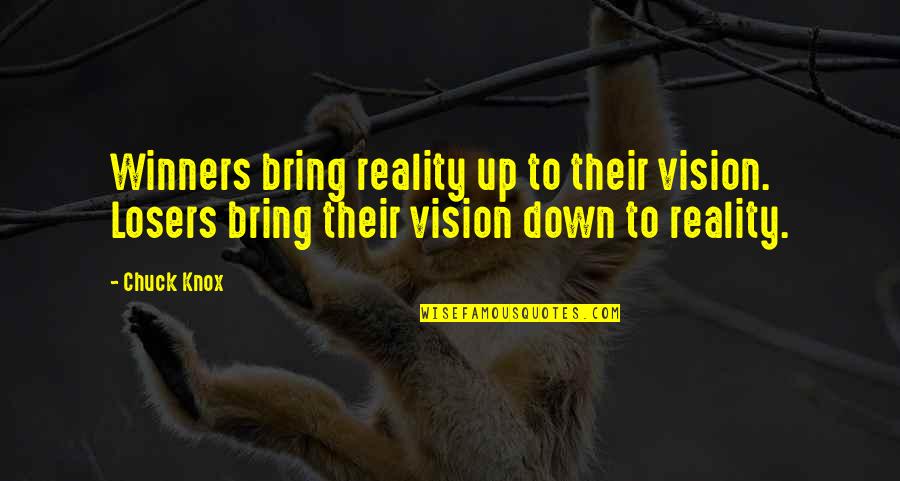 Winners bring reality up to their vision. Losers bring their vision down to reality.
—
Chuck Knox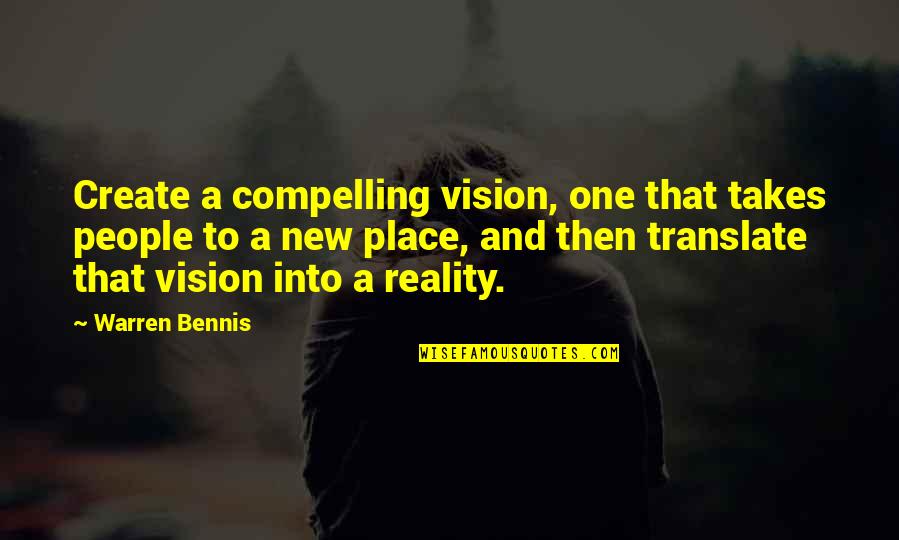 Create a compelling vision, one that takes people to a new place, and then translate that vision into a reality.
—
Warren Bennis
As I said earlier, there are no writers who could create a literary vision of the new reality.
—
Andrzej Wajda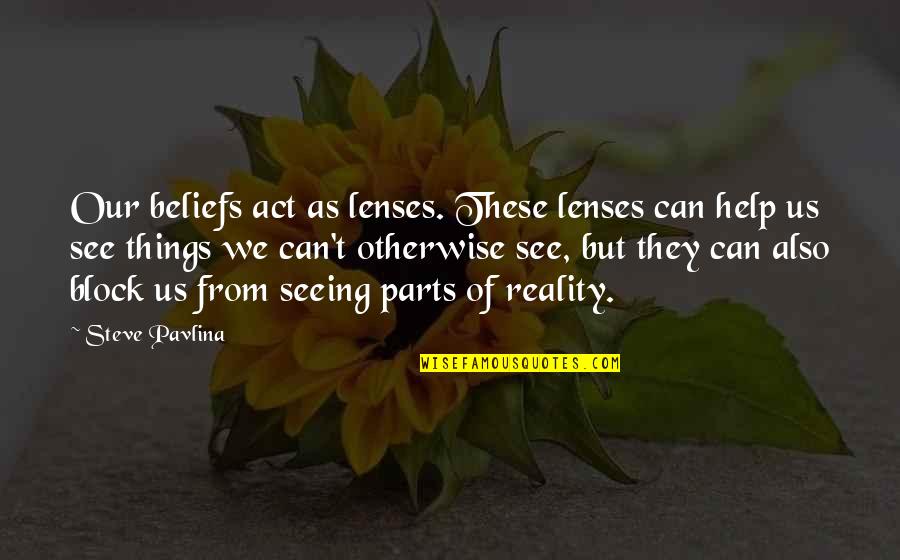 Our beliefs act as lenses. These lenses can help us see things we can't otherwise see, but they can also block us from seeing parts of reality.
—
Steve Pavlina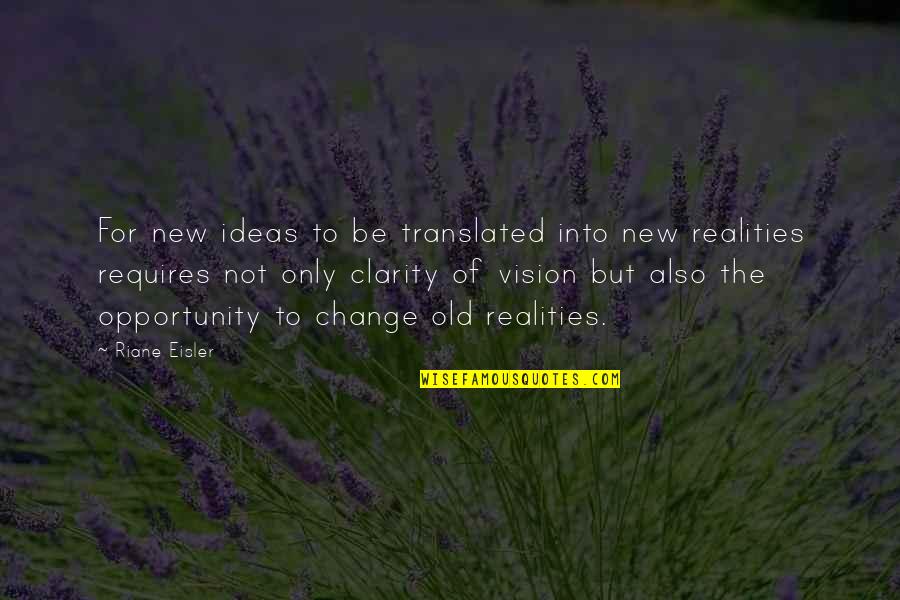 For new ideas to be translated into new realities requires not only clarity of vision but also the opportunity to change old realities.
—
Riane Eisler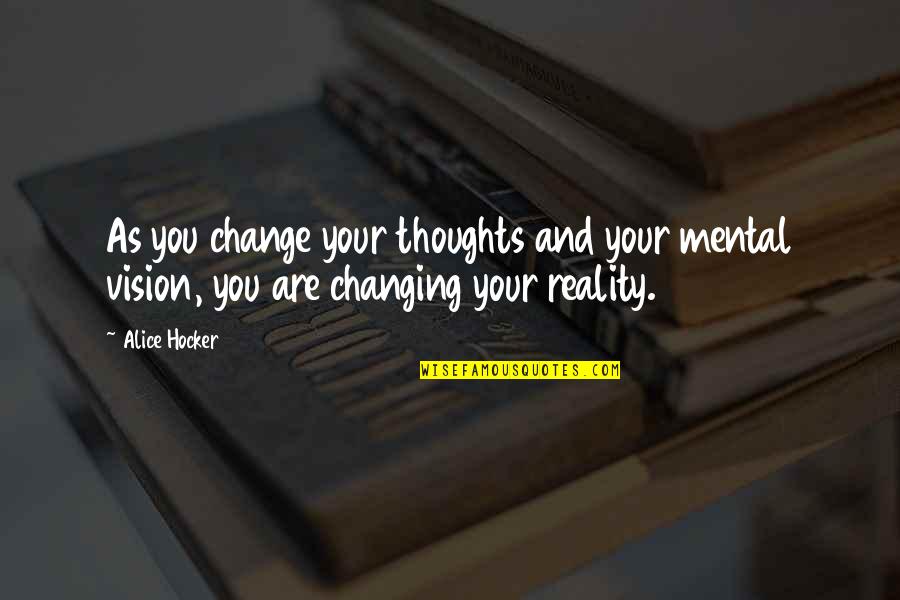 As you change your thoughts and your mental vision, you are changing your reality.
—
Alice Hocker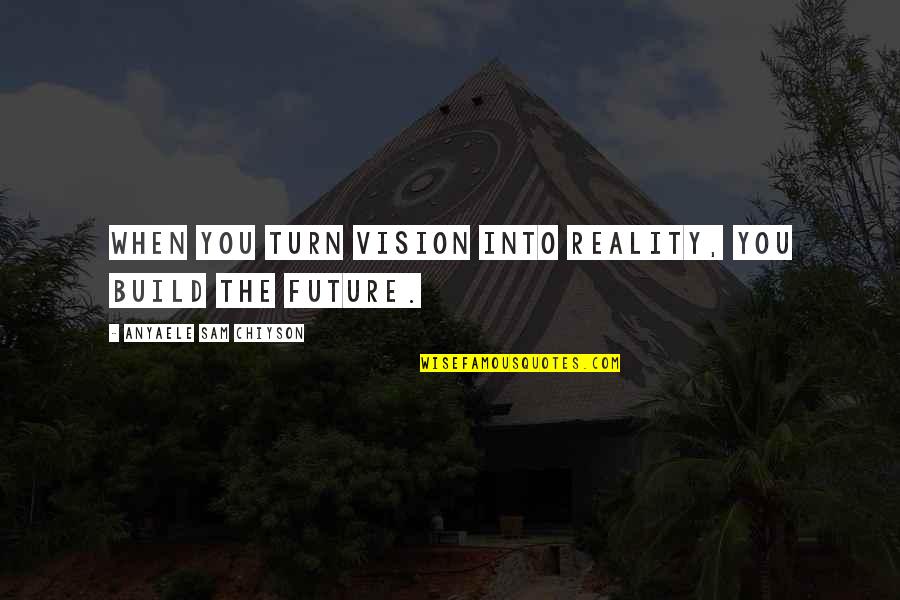 When you turn vision into reality, you build the future.
—
Anyaele Sam Chiyson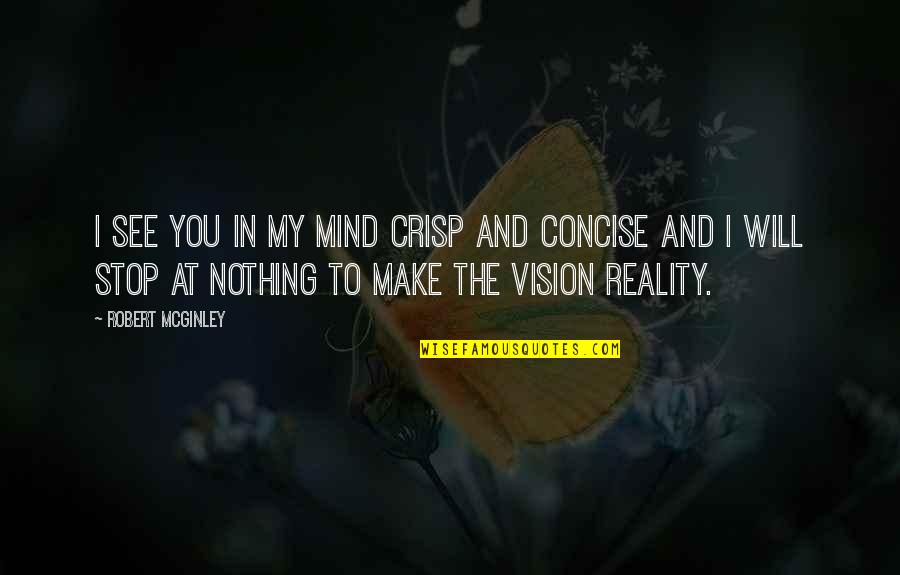 I see you in my mind crisp and concise and I will stop at nothing to make the vision reality.
—
Robert McGinley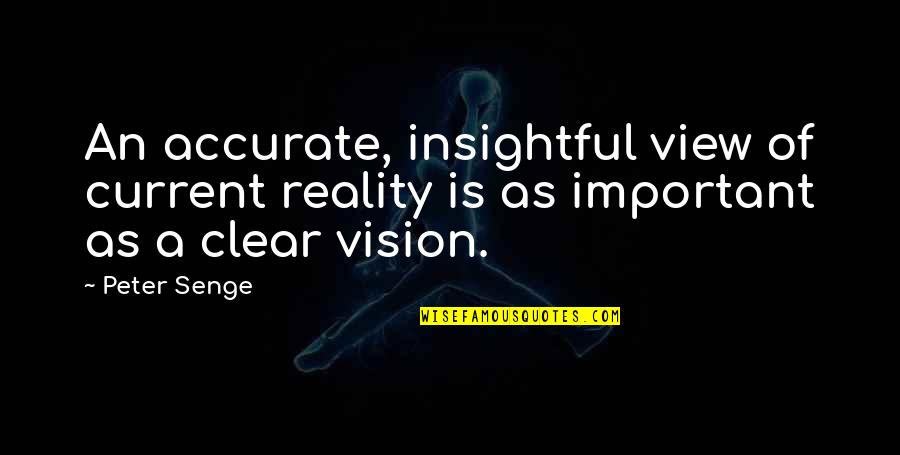 An accurate, insightful view of current reality is as important as a clear vision.
—
Peter Senge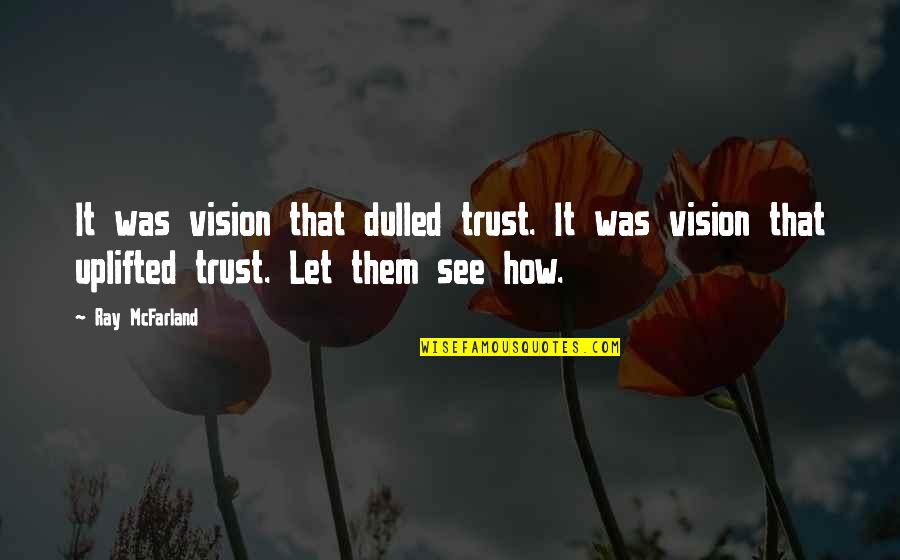 It was vision that dulled trust. It was vision that uplifted trust. Let them see how. —
Ray McFarland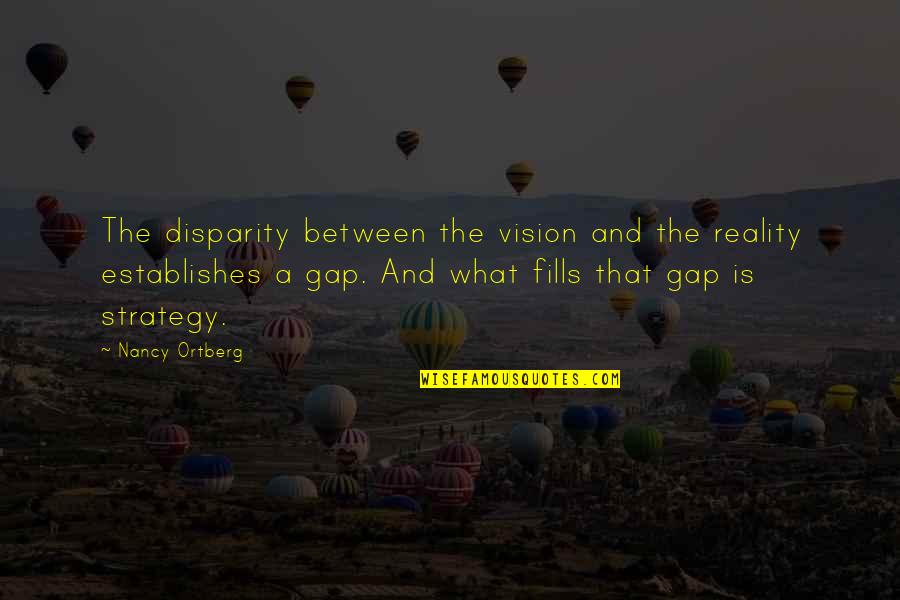 The disparity between the vision and the reality establishes a gap. And what fills that gap is strategy. —
Nancy Ortberg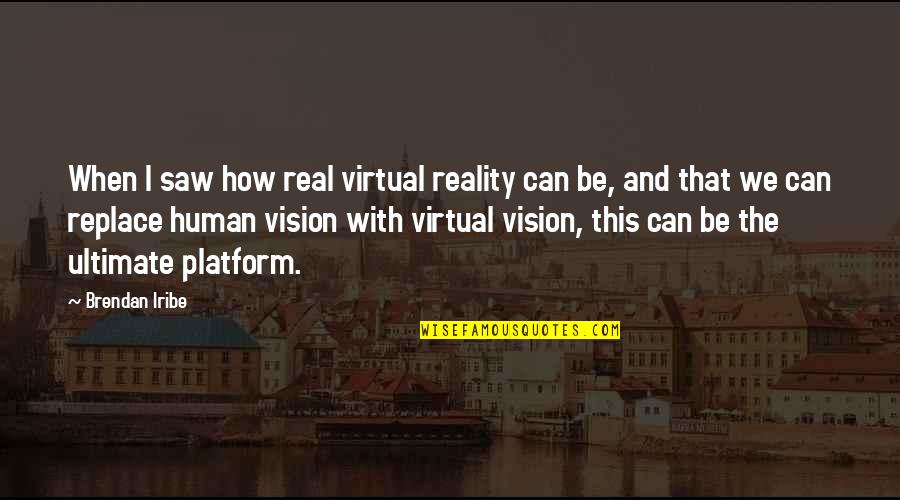 When I saw how real virtual reality can be, and that we can replace human vision with virtual vision, this can be the ultimate platform. —
Brendan Iribe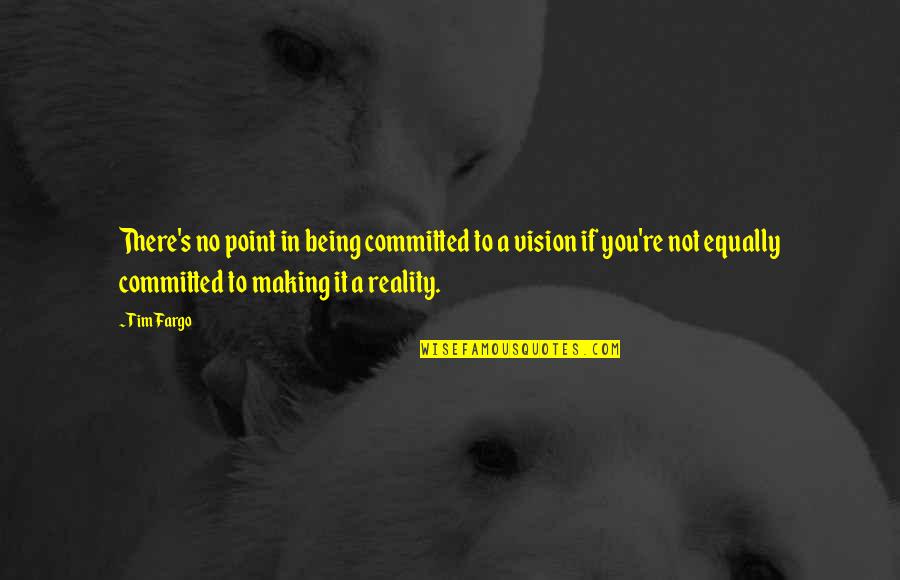 There's no point in being committed to a vision if you're not equally committed to making it a reality. —
Tim Fargo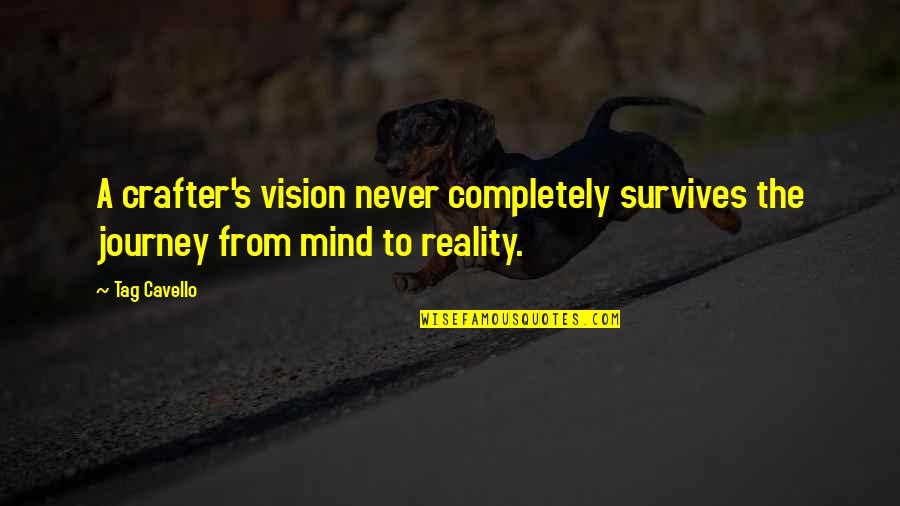 A crafter's vision never completely survives the journey from mind to reality. —
Tag Cavello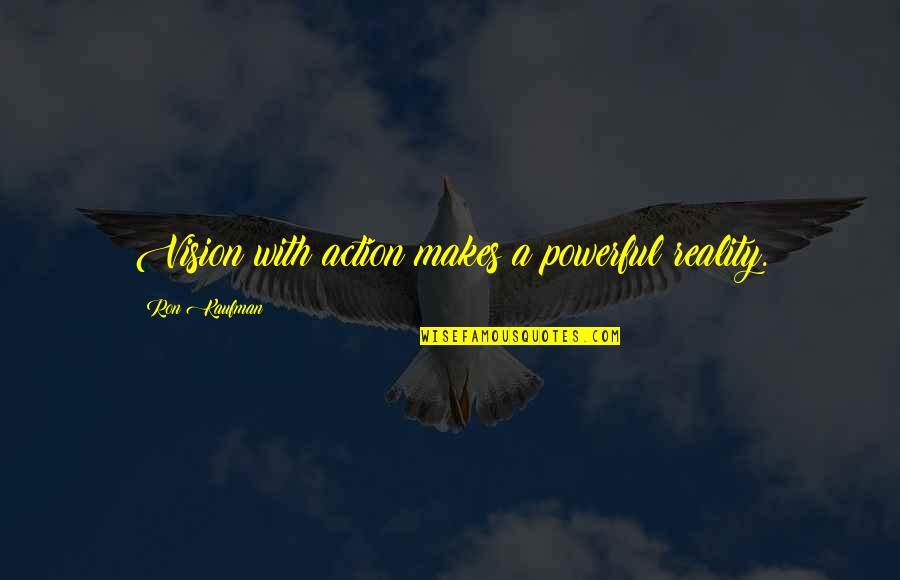 Vision with action makes a powerful reality. —
Ron Kaufman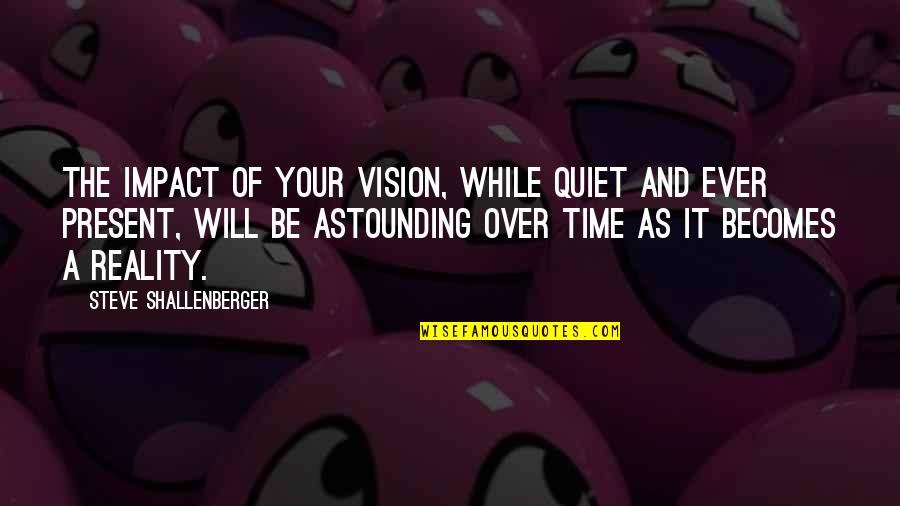 The impact of your vision, while quiet and ever present, will be astounding over time as it becomes a reality. —
Steve Shallenberger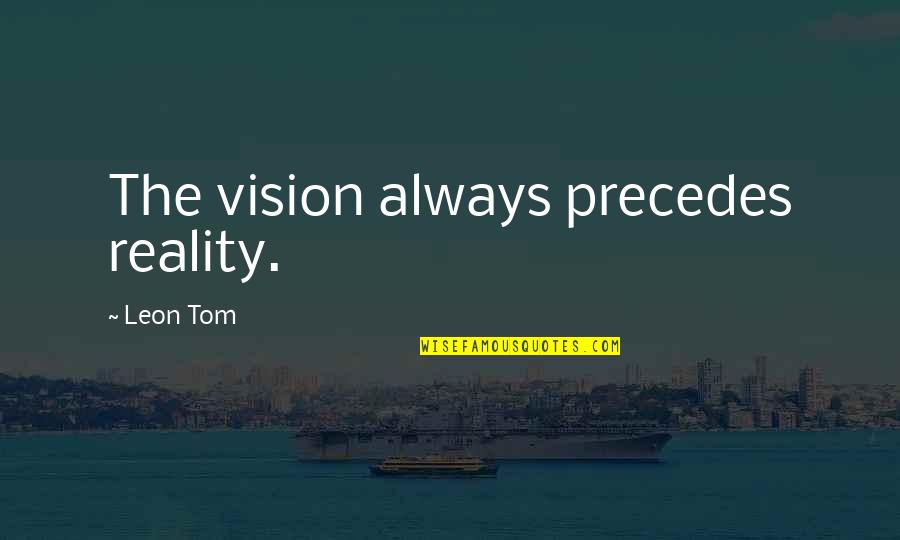 The vision always precedes reality. —
Leon Tom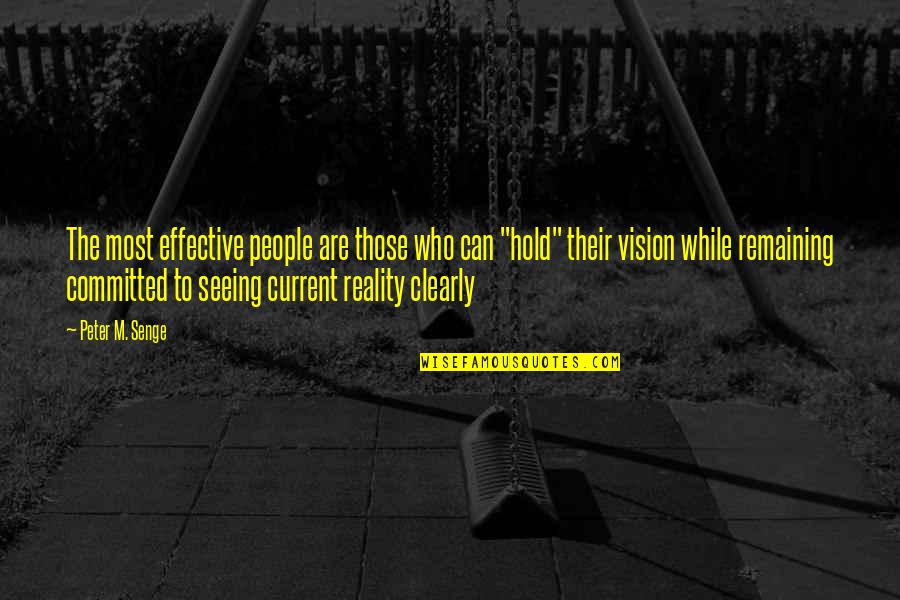 The most effective people are those who can "hold" their vision while remaining committed to seeing current reality clearly —
Peter M. Senge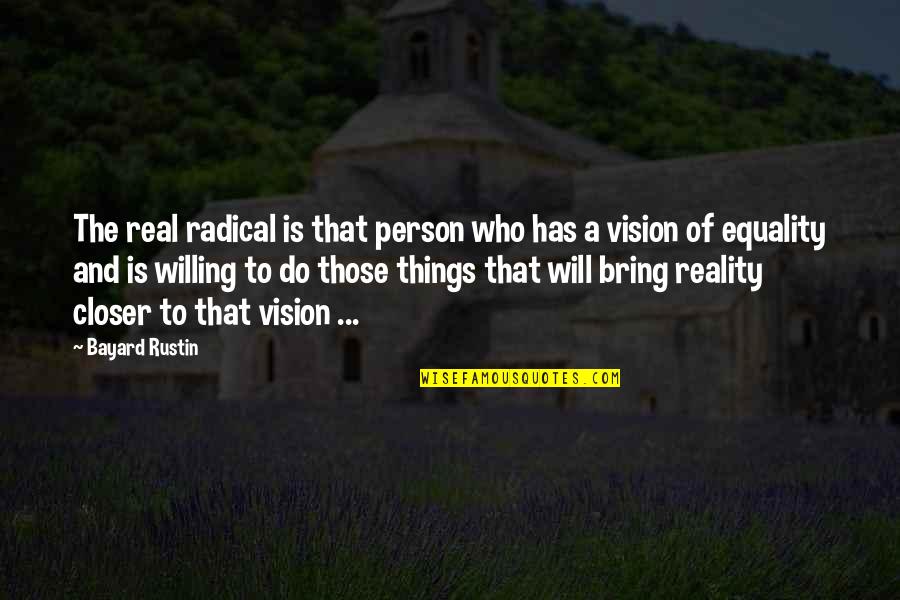 The real radical is that person who has a vision of equality and is willing to do those things that will bring reality closer to that vision ... —
Bayard Rustin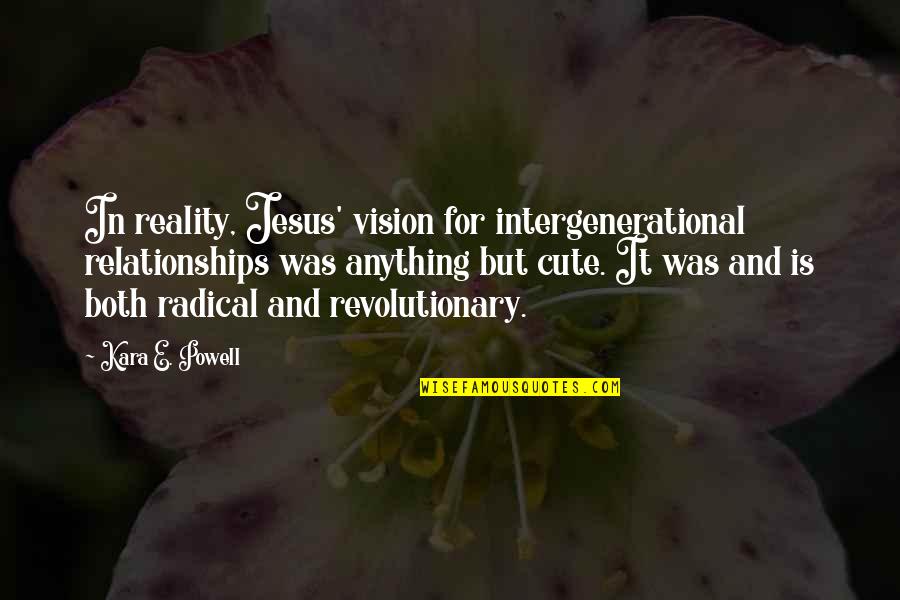 In reality, Jesus' vision for intergenerational relationships was anything but cute. It was and is both radical and revolutionary. —
Kara E. Powell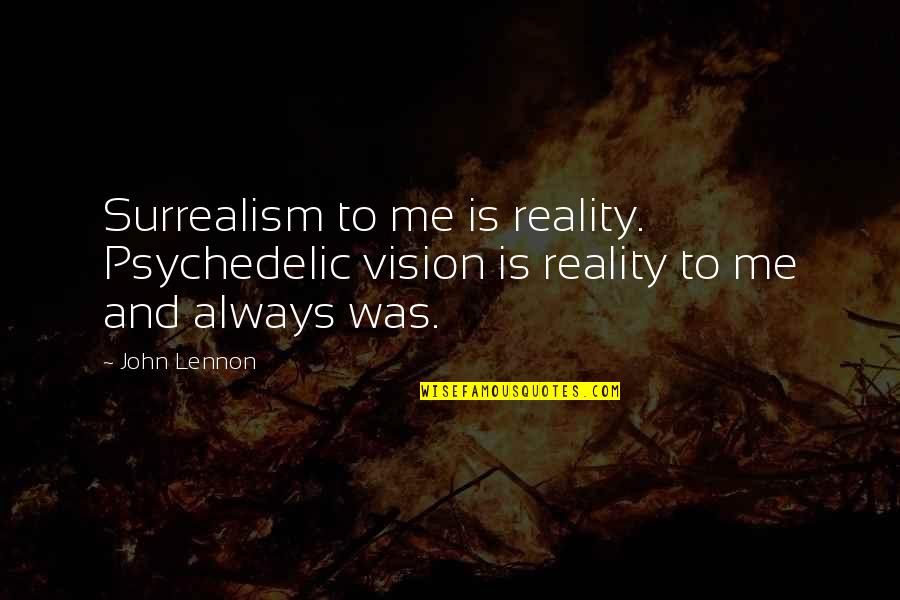 Surrealism to me is reality. Psychedelic vision is reality to me and always was. —
John Lennon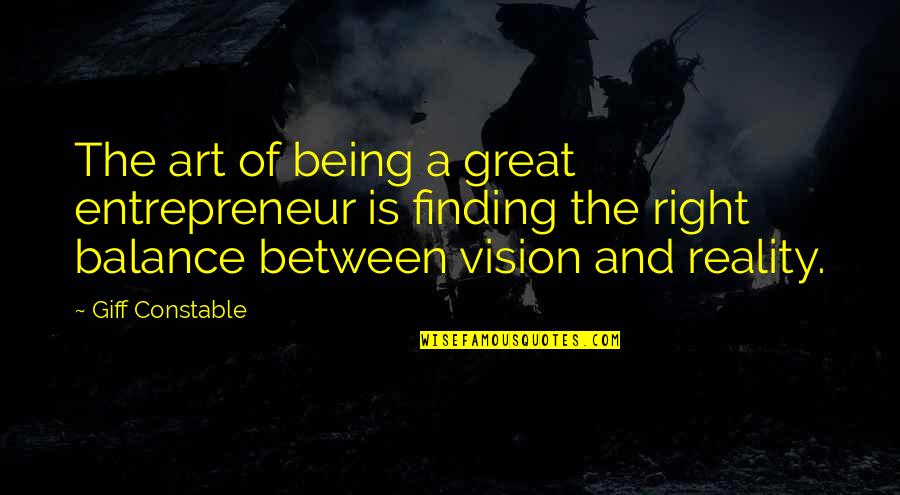 The art of being a great entrepreneur is finding the right balance between vision and reality. —
Giff Constable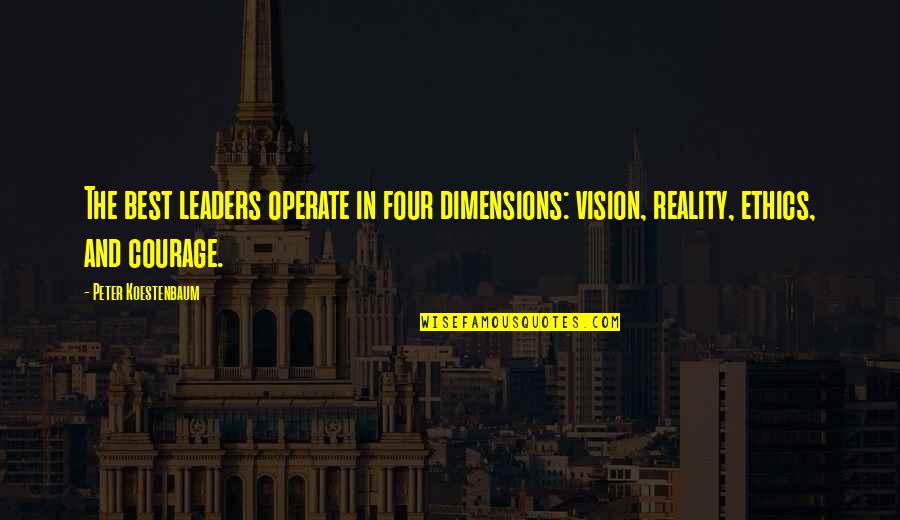 The best leaders operate in four dimensions: vision, reality, ethics, and courage. —
Peter Koestenbaum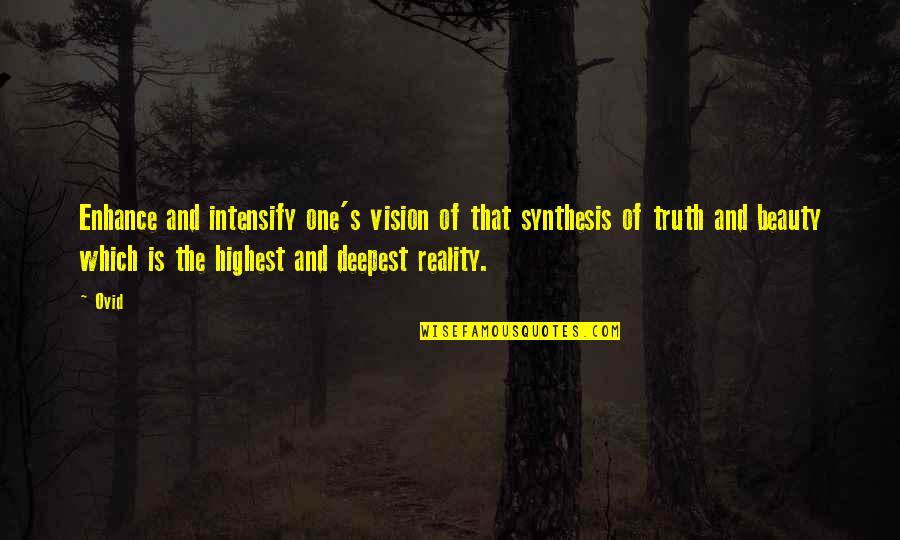 Enhance and intensify one's vision of that synthesis of truth and beauty which is the highest and deepest reality. —
Ovid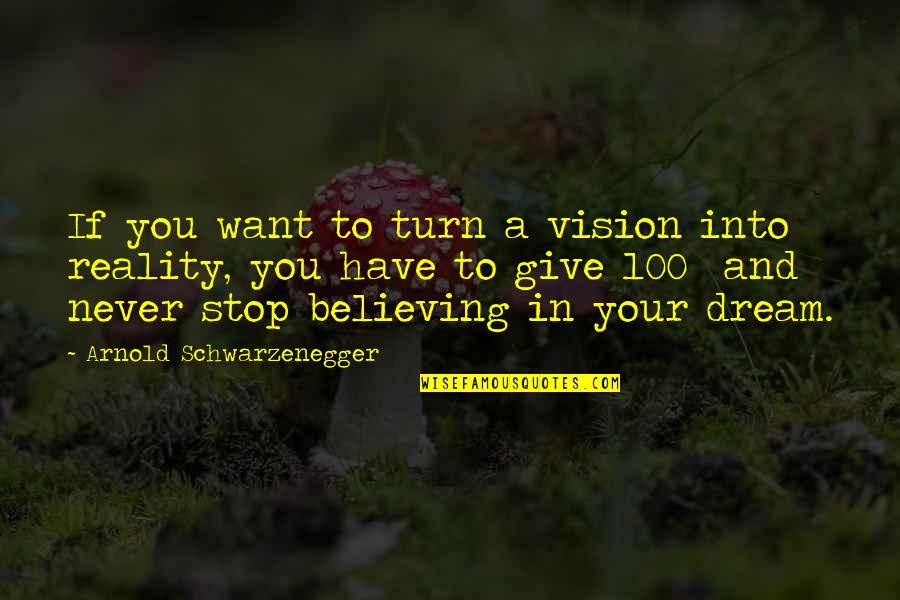 If you want to turn a
vision into reality
, you have to give 100% and never stop believing in your dream. —
Arnold Schwarzenegger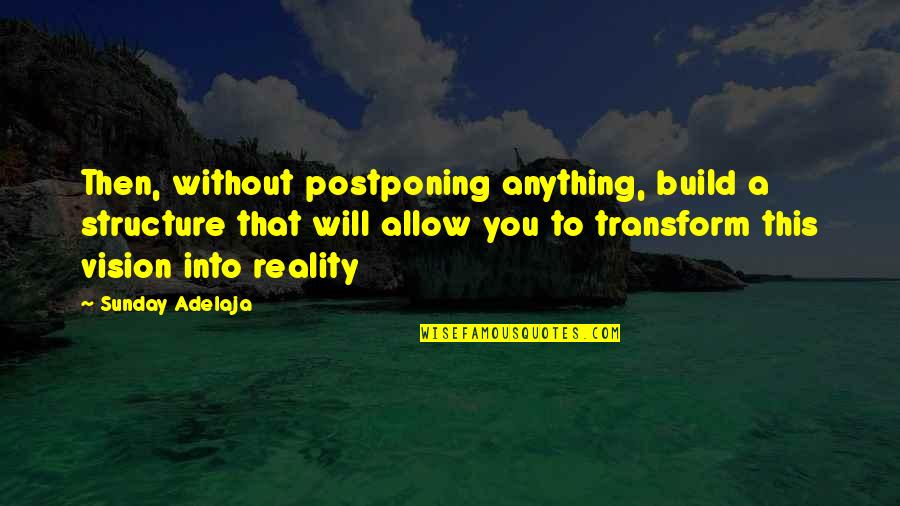 Then, without postponing anything, build a structure that will allow you to transform this
vision into reality
—
Sunday Adelaja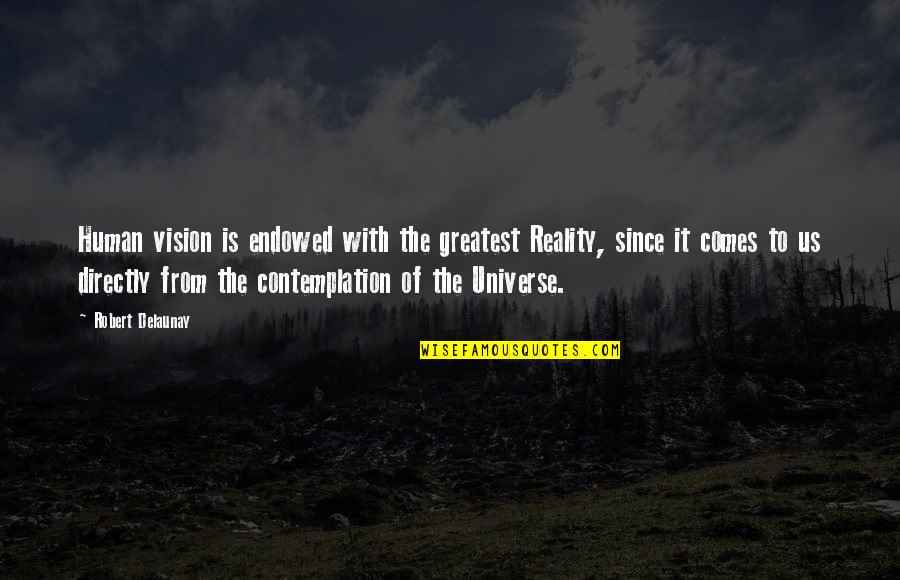 Human vision is endowed with the greatest Reality, since it comes to us directly from the contemplation of the Universe. —
Robert Delaunay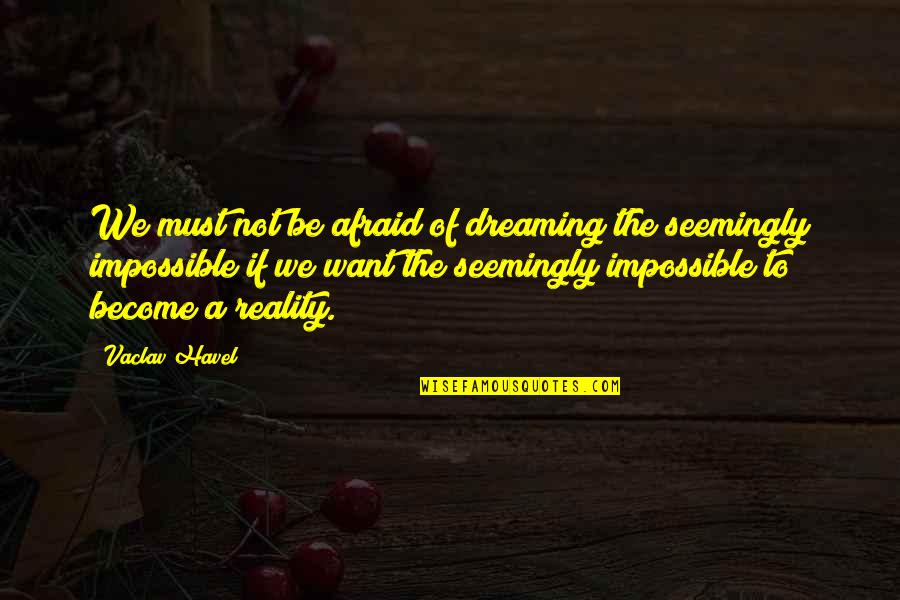 We must not be afraid of dreaming the seemingly impossible if we want the seemingly impossible to become a reality. —
Vaclav Havel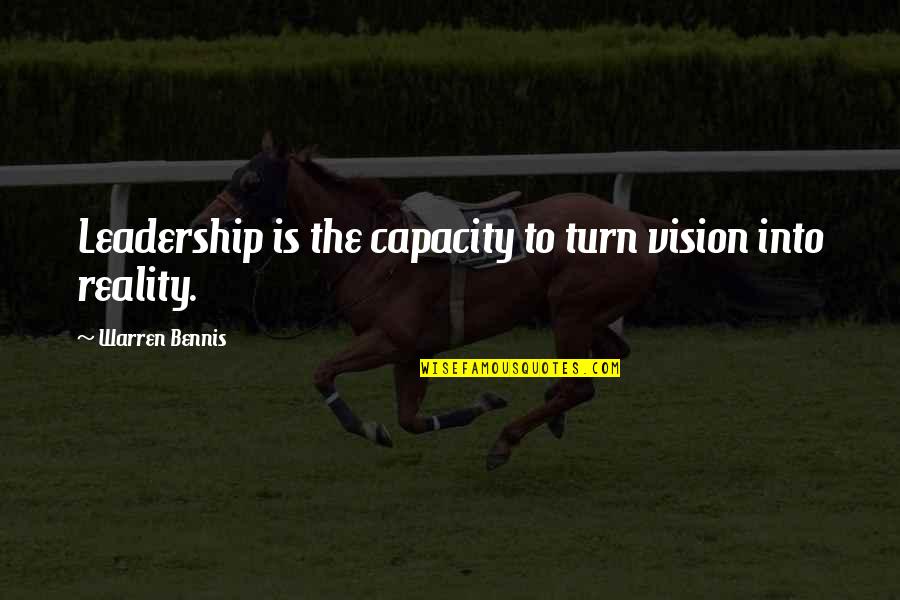 Leadership is the capacity to turn
vision into reality
. —
Warren Bennis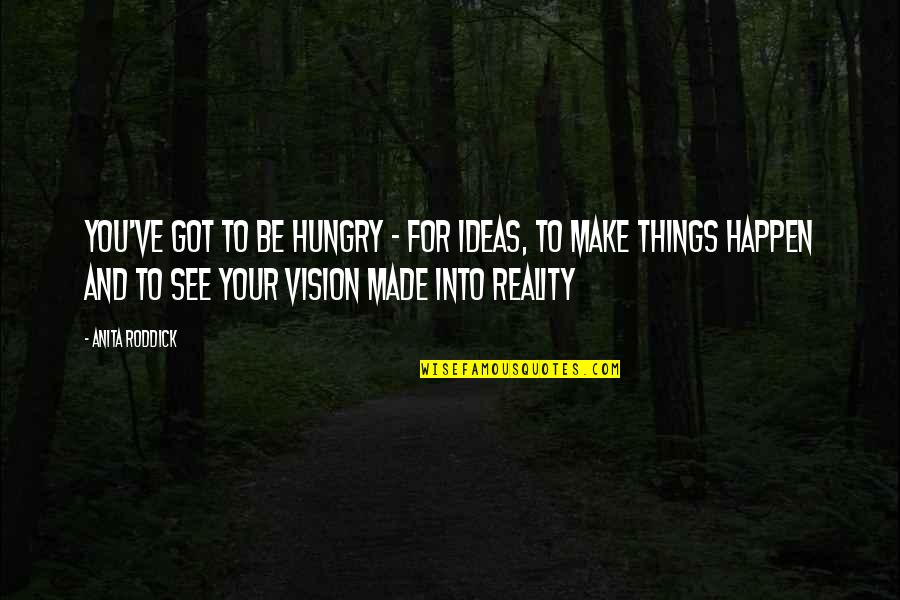 You've got to be hungry - for ideas, to make things happen and to see your vision made into reality —
Anita Roddick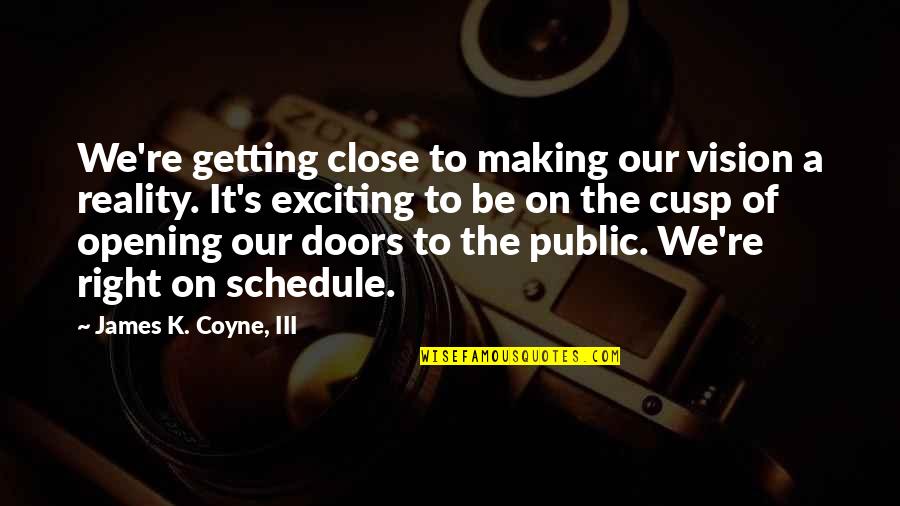 We're getting close to making our vision a reality. It's exciting to be on the cusp of opening our doors to the public. We're right on schedule. —
James K. Coyne, III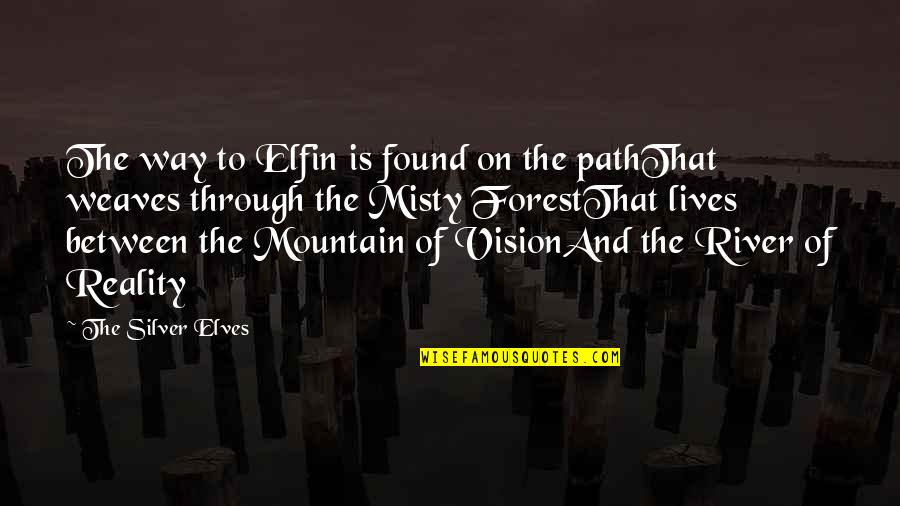 The way to Elfin is found on the path
That weaves through the Misty Forest
That lives between the Mountain of Vision
And the River of Reality —
The Silver Elves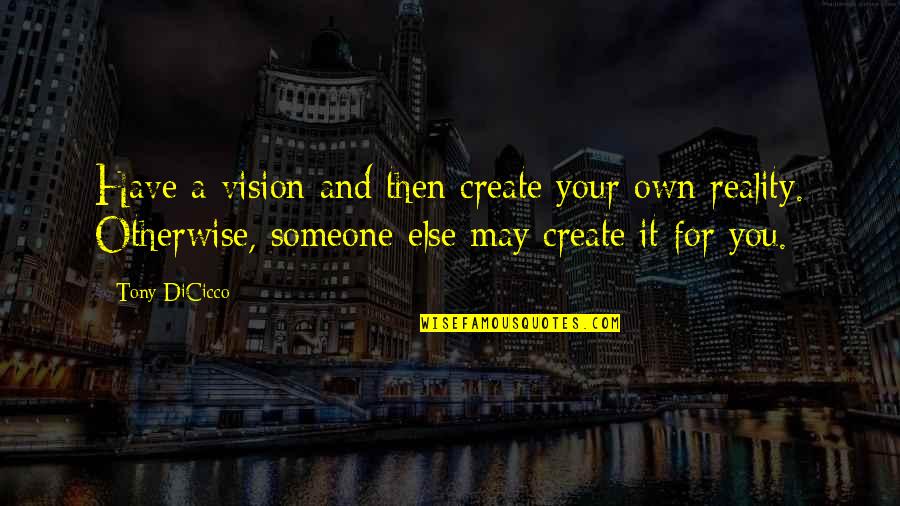 Have a vision and then create your own reality. Otherwise, someone else may create it for you. —
Tony DiCicco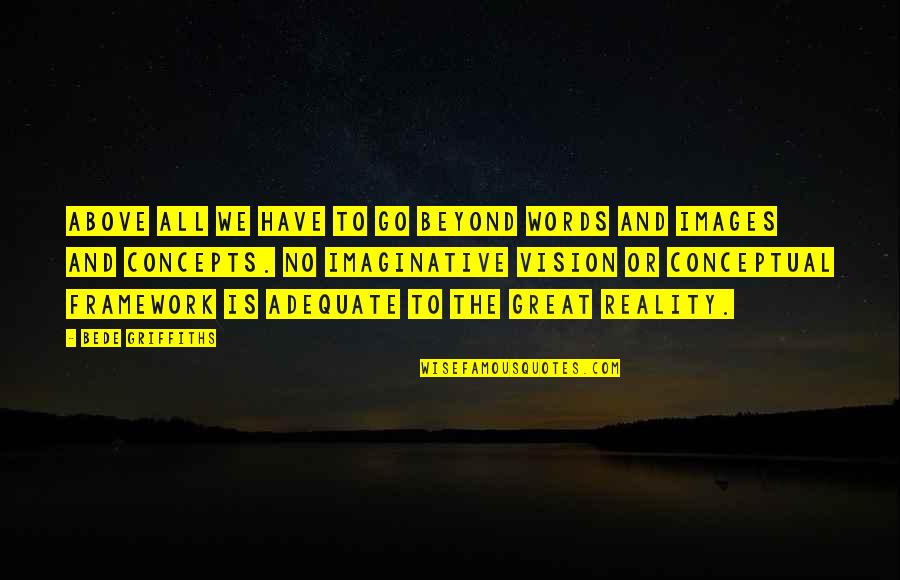 Above all we have to go beyond words and images and concepts. No imaginative vision or conceptual framework is adequate to the great reality. —
Bede Griffiths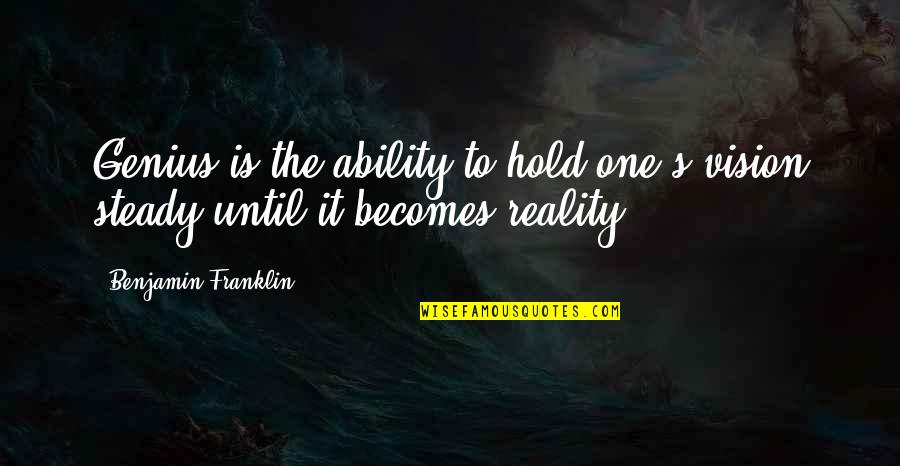 Genius is the ability to hold one's vision steady until it becomes reality —
Benjamin Franklin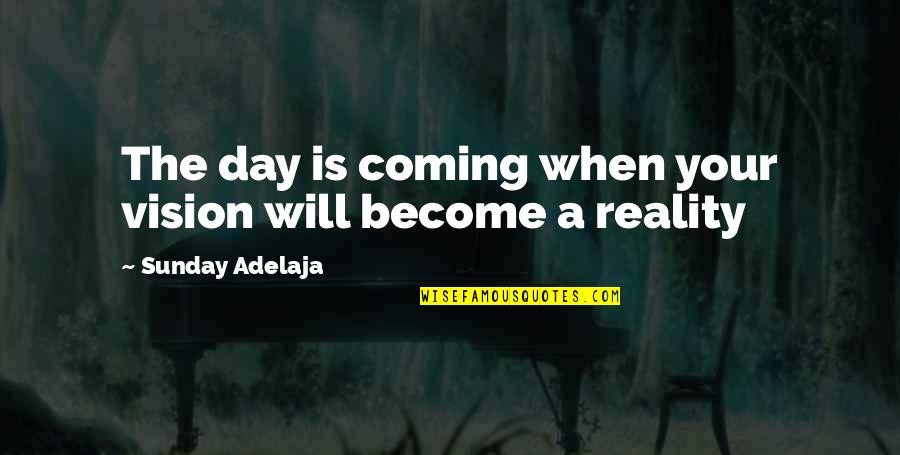 The day is coming when your vision will become a reality —
Sunday Adelaja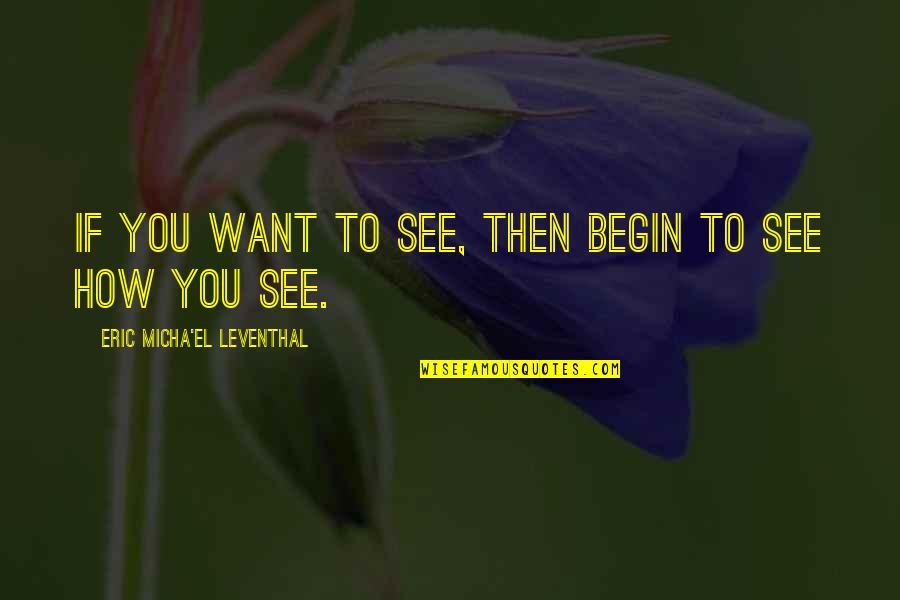 If you want to see, then begin to see how you see. —
Eric Micha'el Leventhal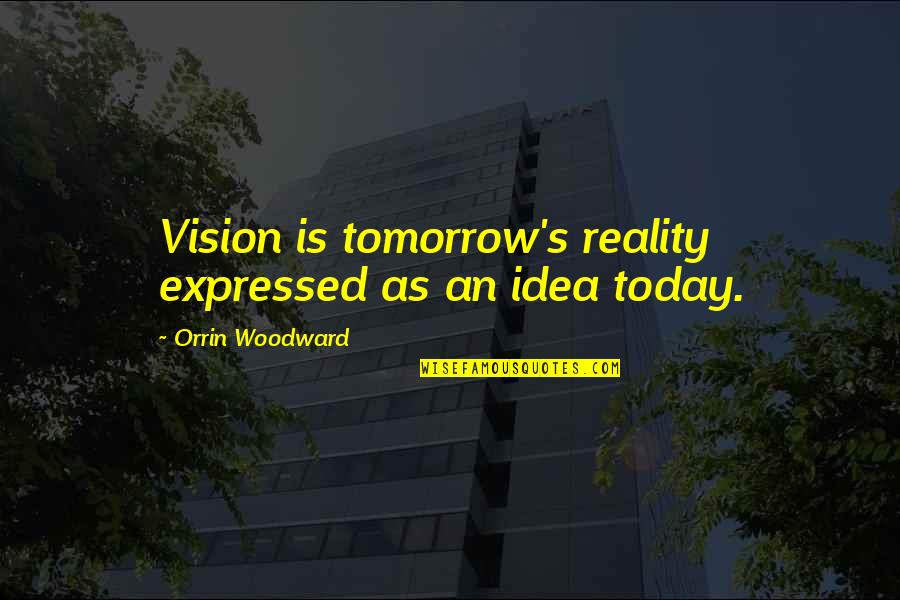 Vision is tomorrow's reality expressed as an idea today. —
Orrin Woodward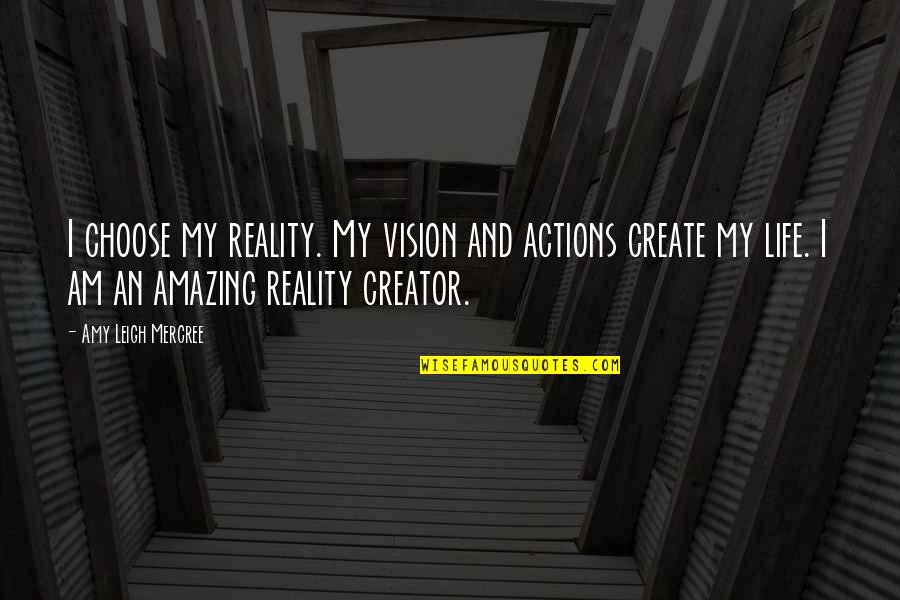 I choose my reality. My vision and actions create my life. I am an amazing reality creator. —
Amy Leigh Mercree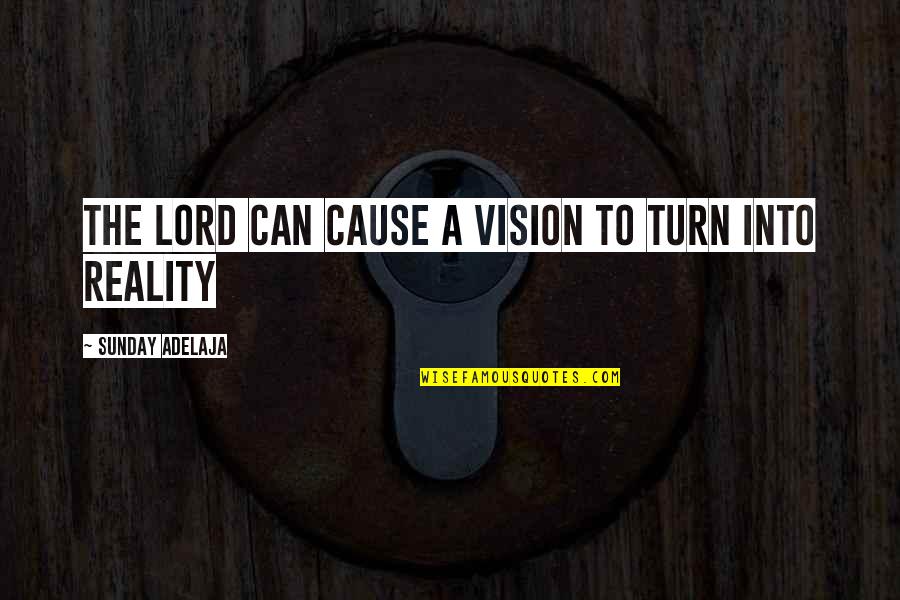 The Lord can cause a vision to turn into reality —
Sunday Adelaja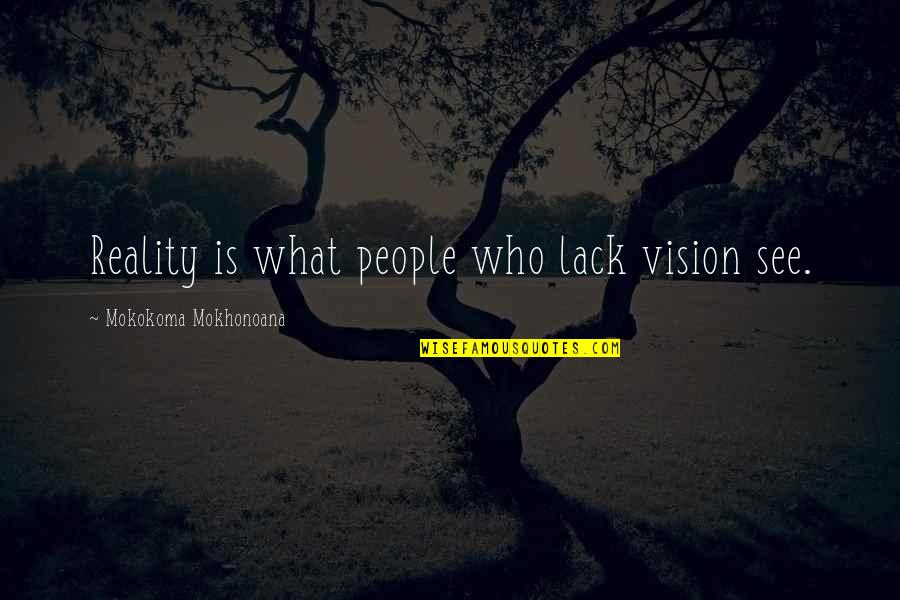 Reality is what people who lack vision see. —
Mokokoma Mokhonoana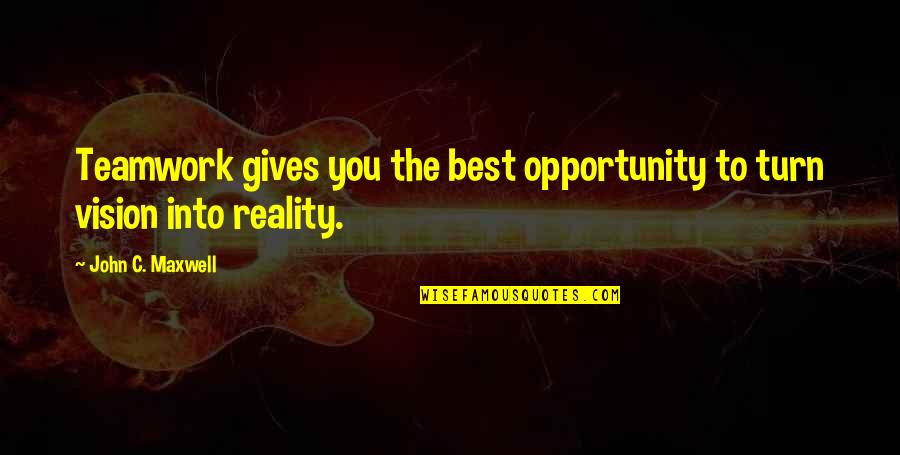 Teamwork gives you the best opportunity to turn
vision into reality
. —
John C. Maxwell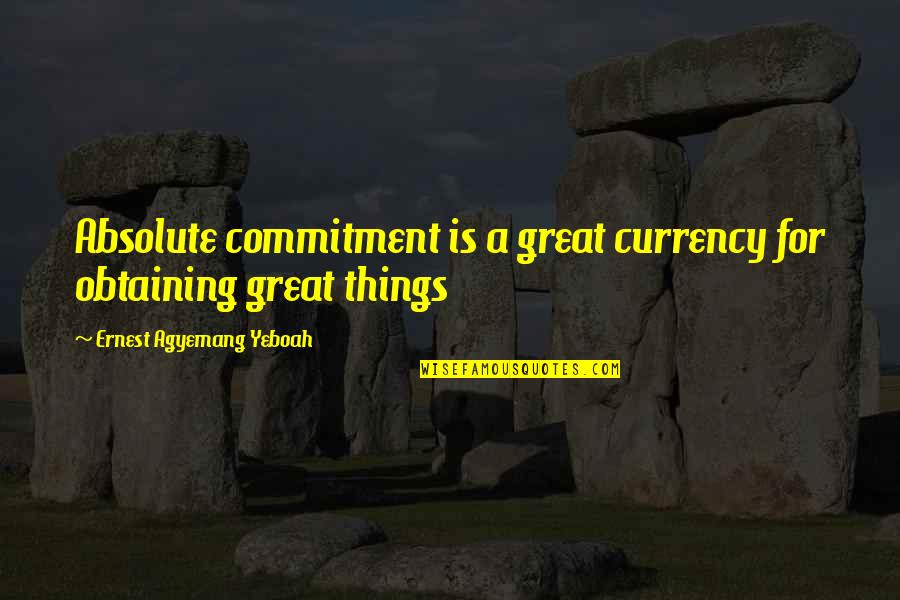 Absolute commitment is a great currency for obtaining great things —
Ernest Agyemang Yeboah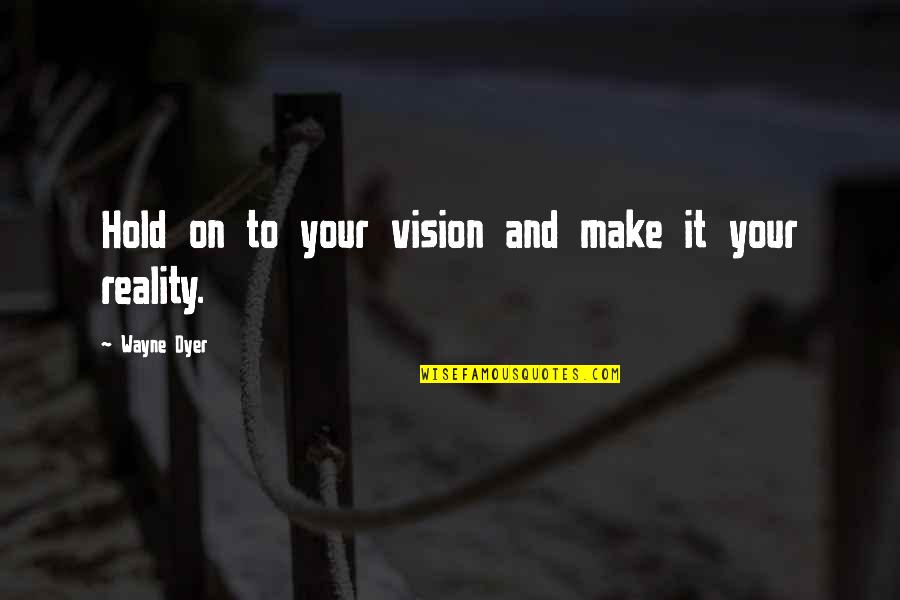 Hold on to your vision and make it your reality. —
Wayne Dyer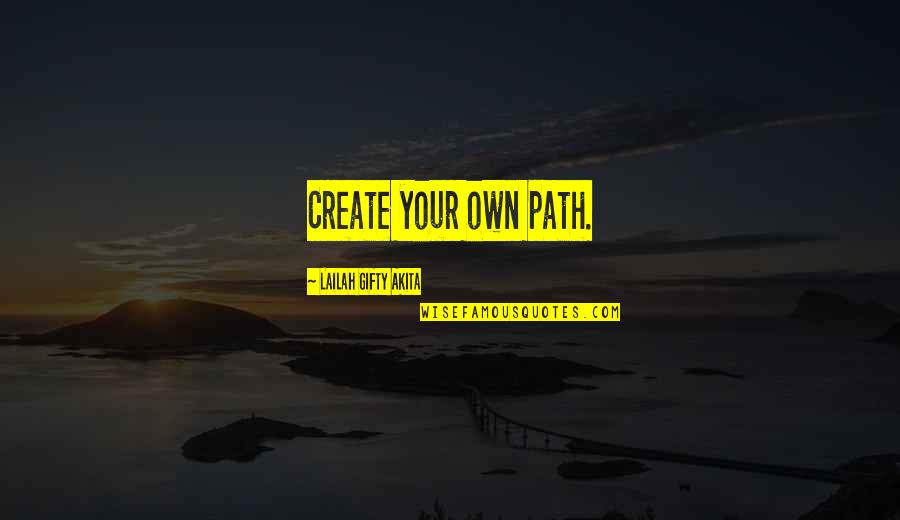 Create your own path. —
Lailah Gifty Akita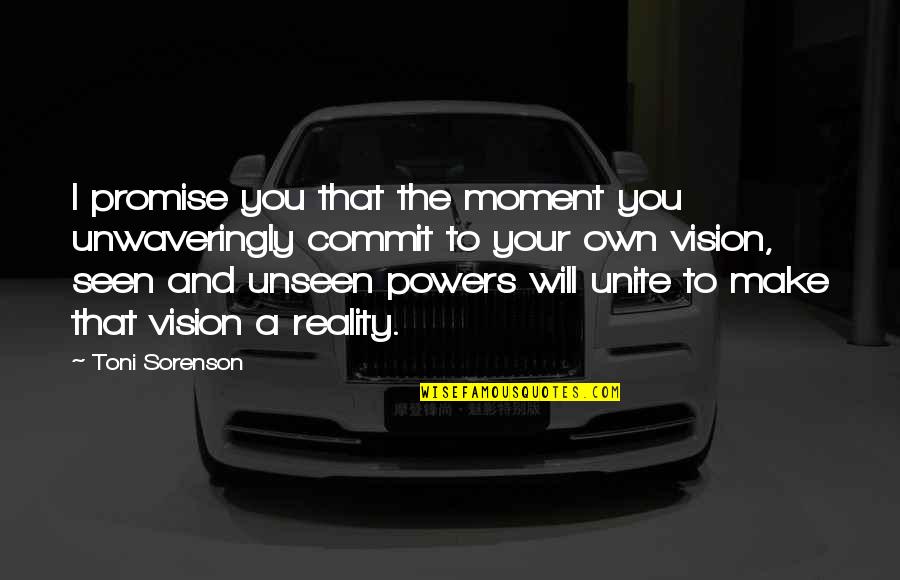 I promise you that the moment you unwaveringly commit to your own vision, seen and unseen powers will unite to make that vision a reality. —
Toni Sorenson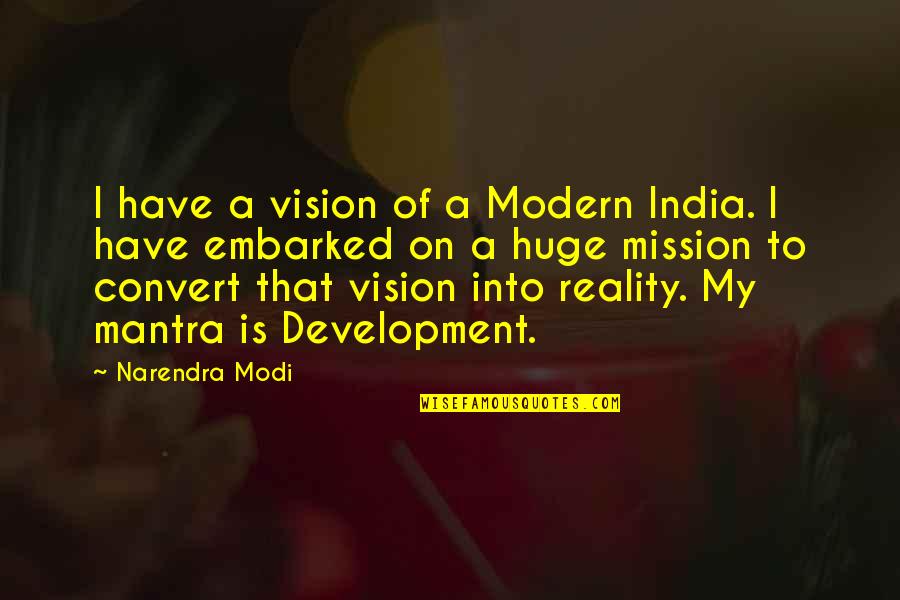 I have a vision of a Modern India. I have embarked on a huge mission to convert that
vision into reality
. My mantra is Development. —
Narendra Modi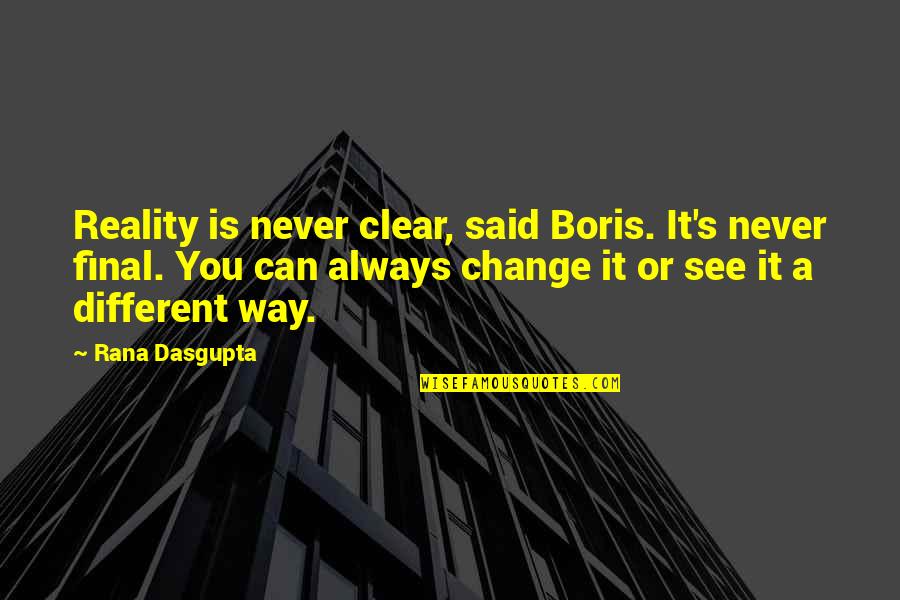 Reality is never clear, said Boris. It's never final. You can always change it or see it a different way. —
Rana Dasgupta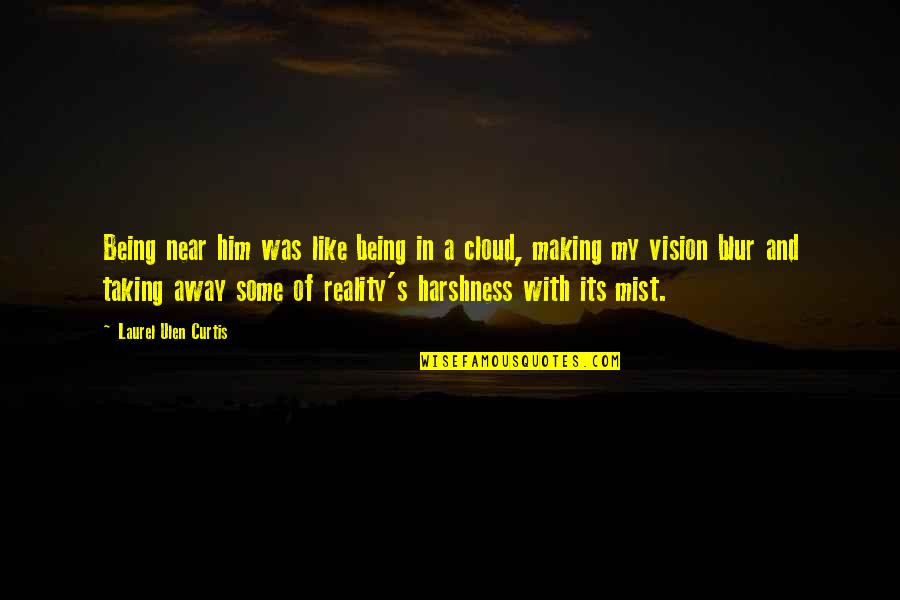 Being near him was like being in a cloud, making my vision blur and taking away some of reality's harshness with its mist. —
Laurel Ulen Curtis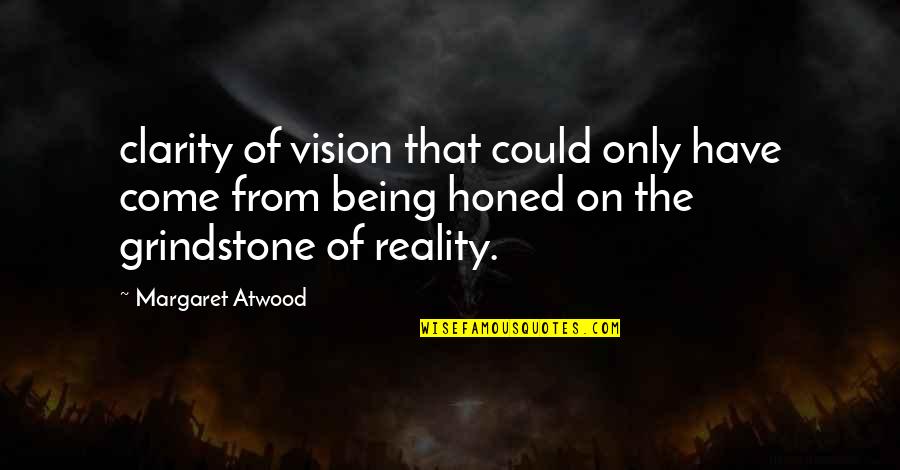 clarity of vision that could only have come from being honed on the grindstone of reality. —
Margaret Atwood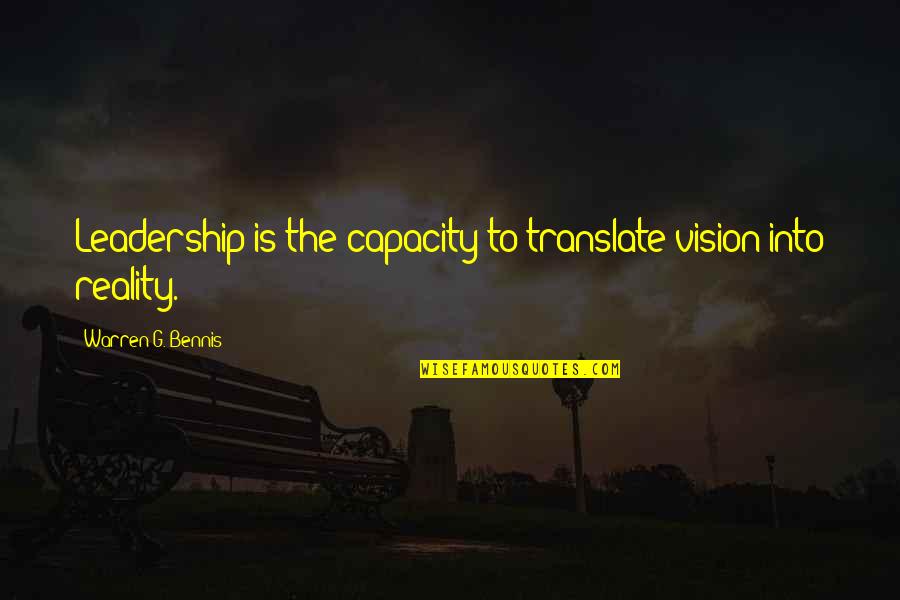 Leadership is the capacity to translate
vision into reality
. —
Warren G. Bennis