Unselfish Love Quotes
Collection of top 17 famous quotes about Unselfish Love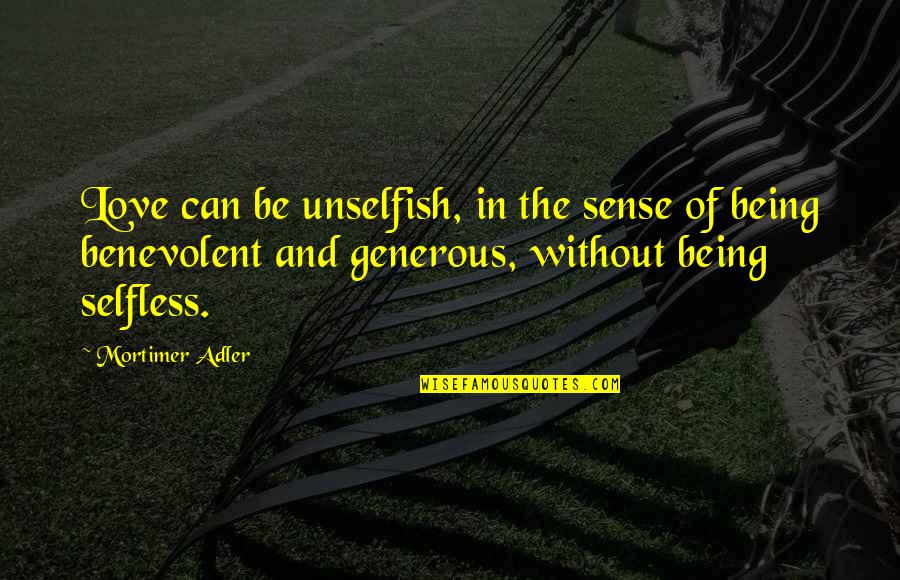 Love can be unselfish, in the sense of being benevolent and generous, without being selfless.
—
Mortimer Adler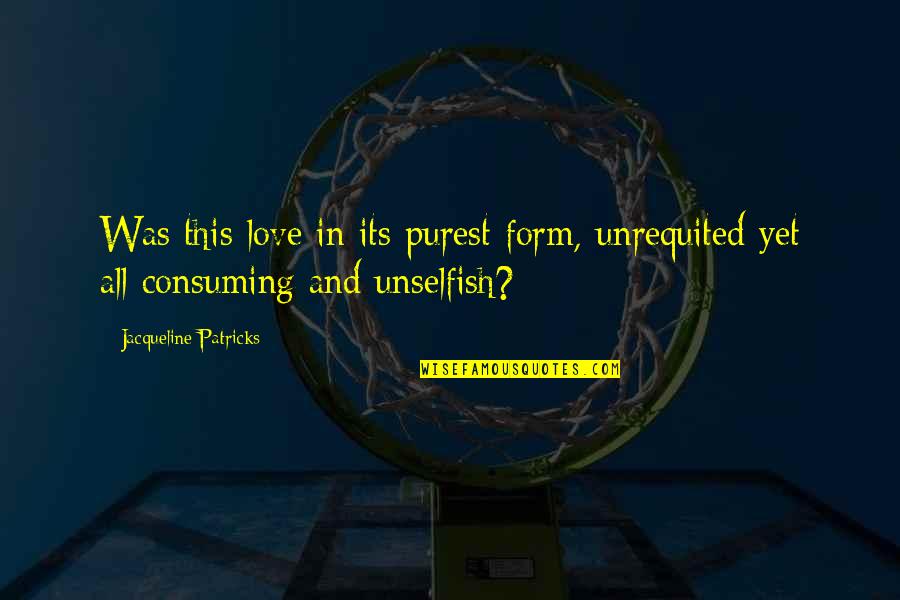 Was this love in its purest form, unrequited yet all-consuming and unselfish?
—
Jacqueline Patricks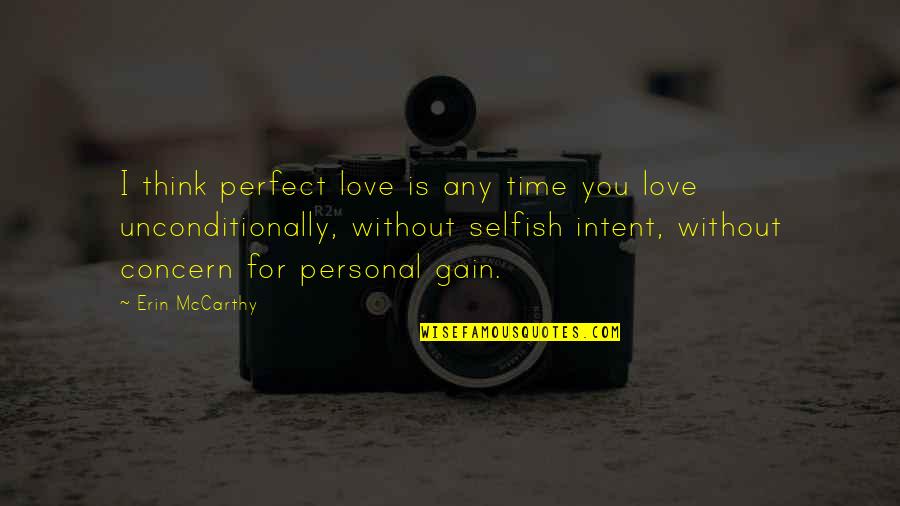 I think perfect love is any time you love unconditionally, without selfish intent, without concern for personal gain.
—
Erin McCarthy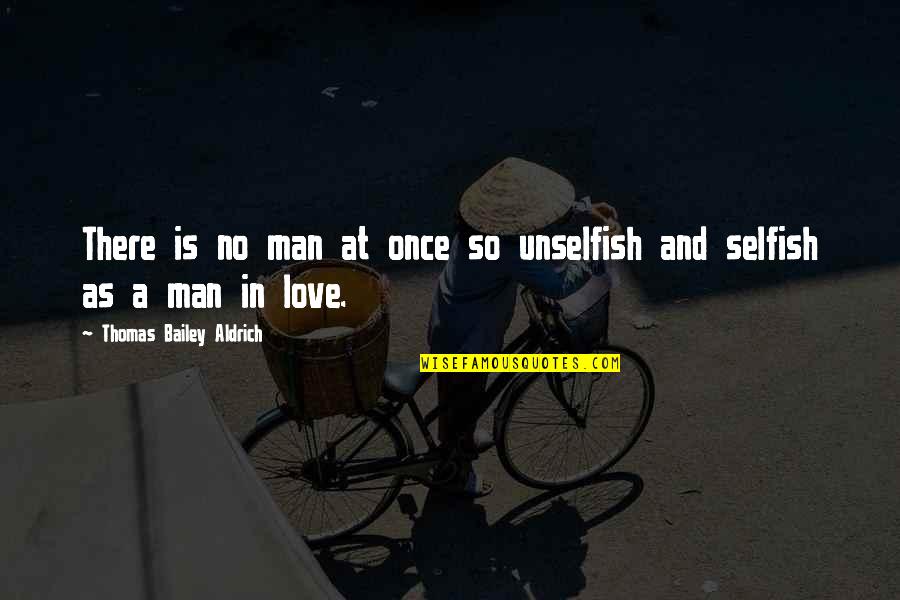 There is no man at once so unselfish and selfish as a man in love. —
Thomas Bailey Aldrich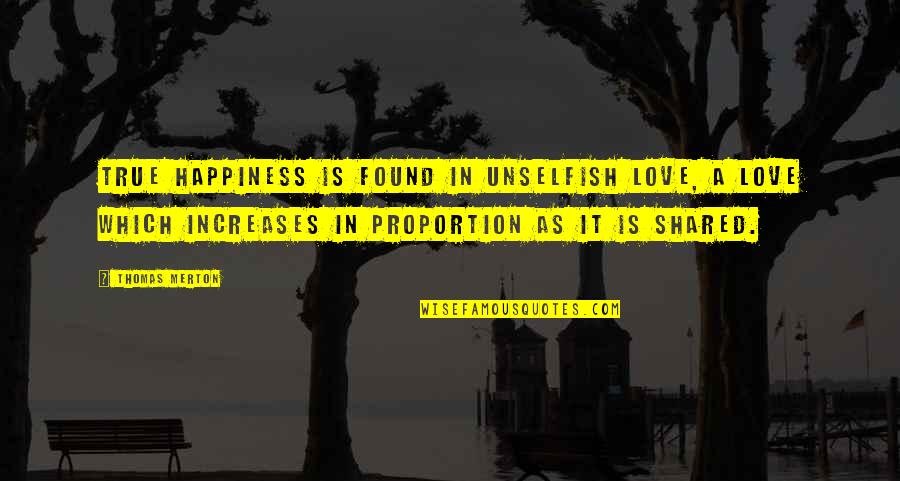 True happiness is found in unselfish Love, A love which increases in proportion as it is shared. —
Thomas Merton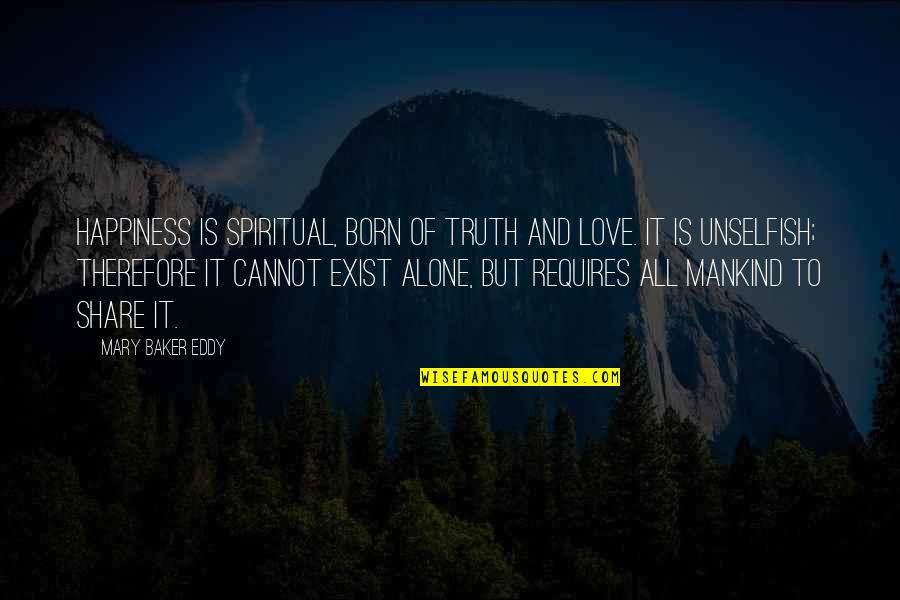 Happiness is spiritual, born of truth and love. It is unselfish; therefore it cannot exist alone, but requires all mankind to share it. —
Mary Baker Eddy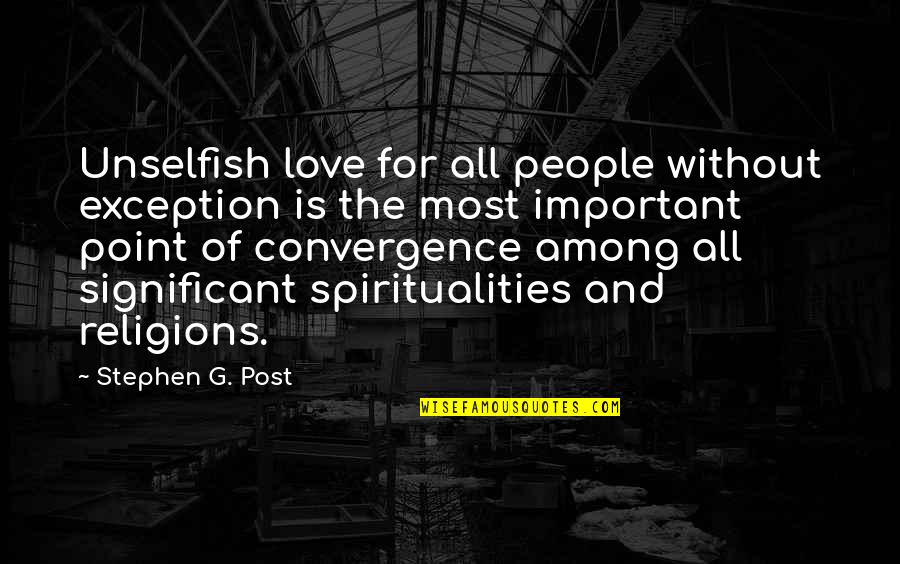 Unselfish love
for all people without exception is the most important point of convergence among all significant spiritualities and religions. —
Stephen G. Post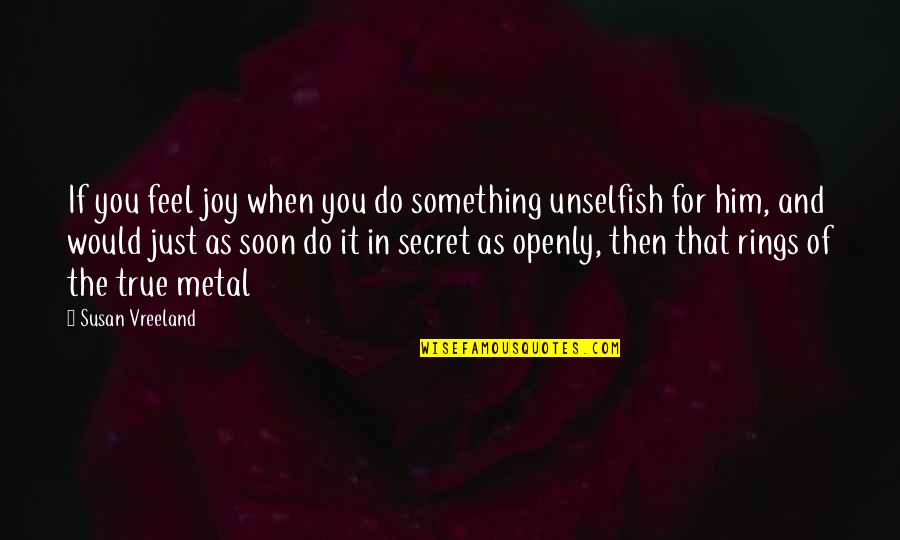 If you feel joy when you do something unselfish for him, and would just as soon do it in secret as openly, then that rings of the true metal —
Susan Vreeland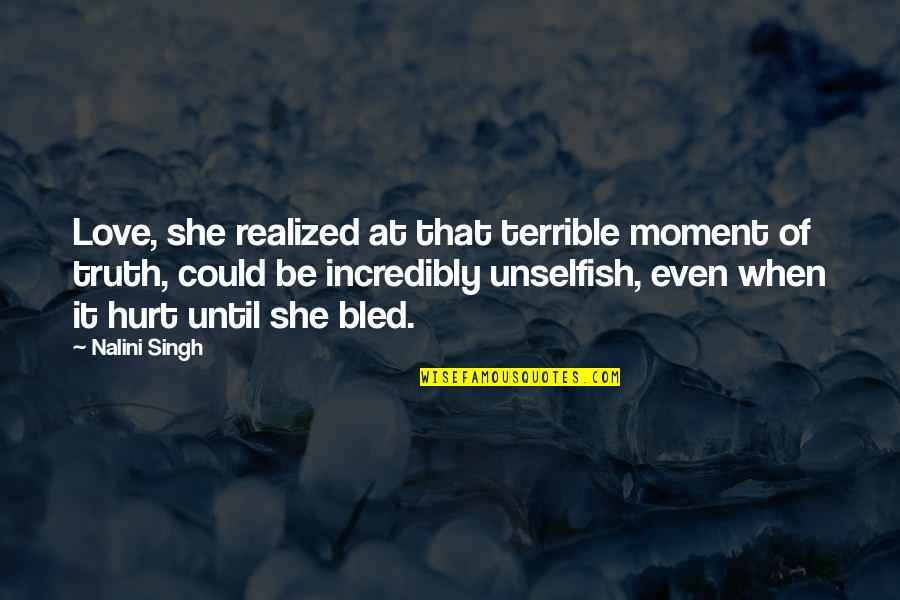 Love, she realized at that terrible moment of truth, could be incredibly unselfish, even when it hurt until she bled. —
Nalini Singh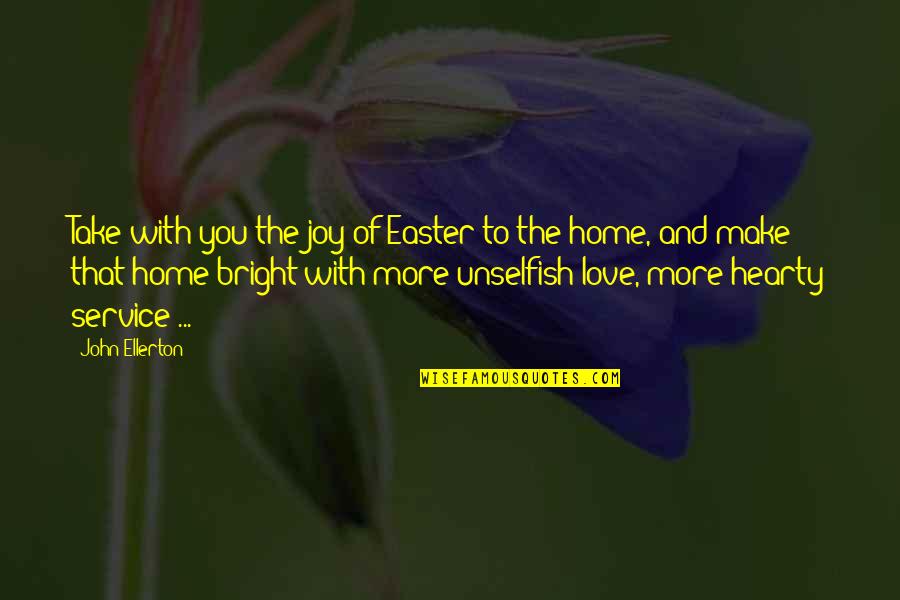 Take with you the joy of Easter to the home, and make that home bright with more
unselfish love
, more hearty service ... —
John Ellerton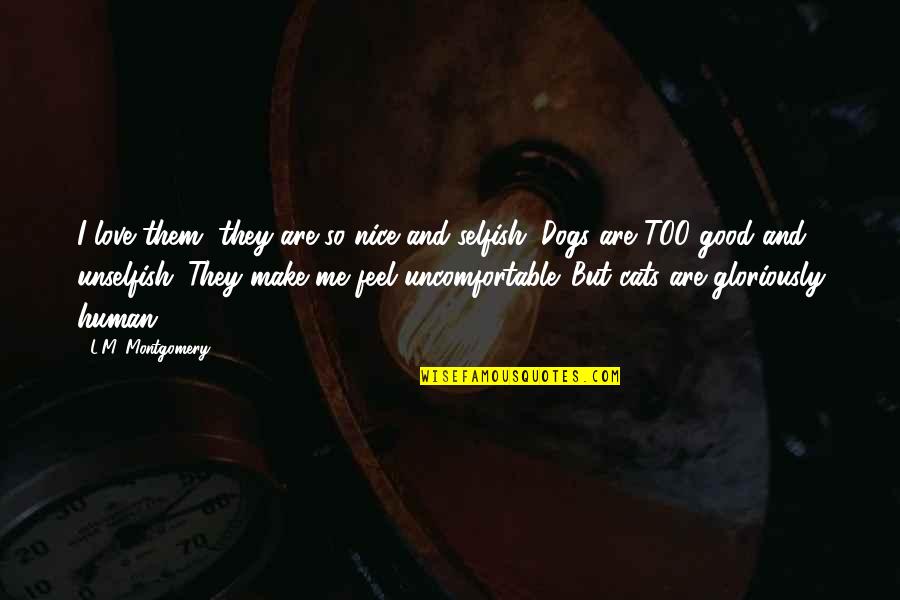 I love them, they are so nice and selfish. Dogs are TOO good and unselfish. They make me feel uncomfortable. But cats are gloriously human. —
L.M. Montgomery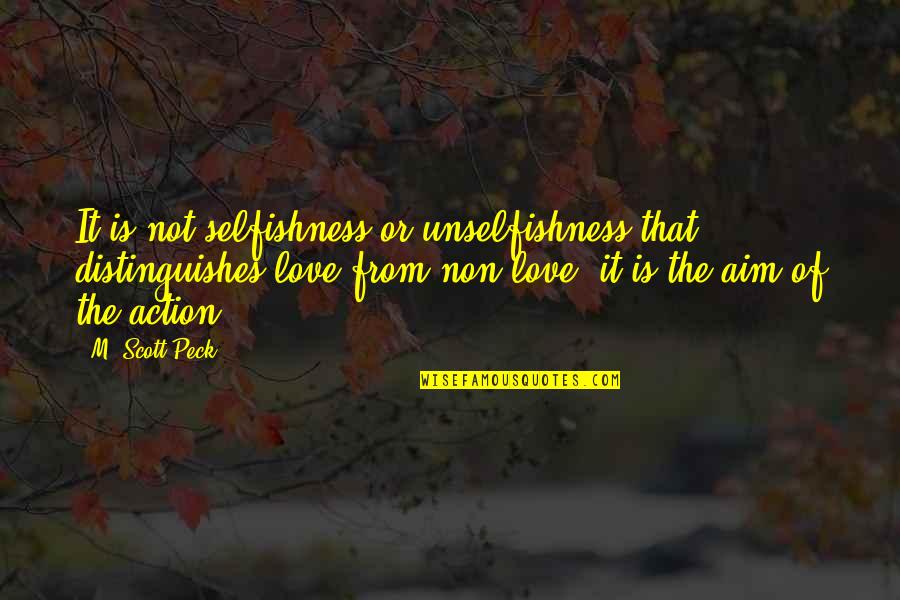 It is not selfishness or unselfishness that distinguishes love from non-love; it is the aim of the action. —
M. Scott Peck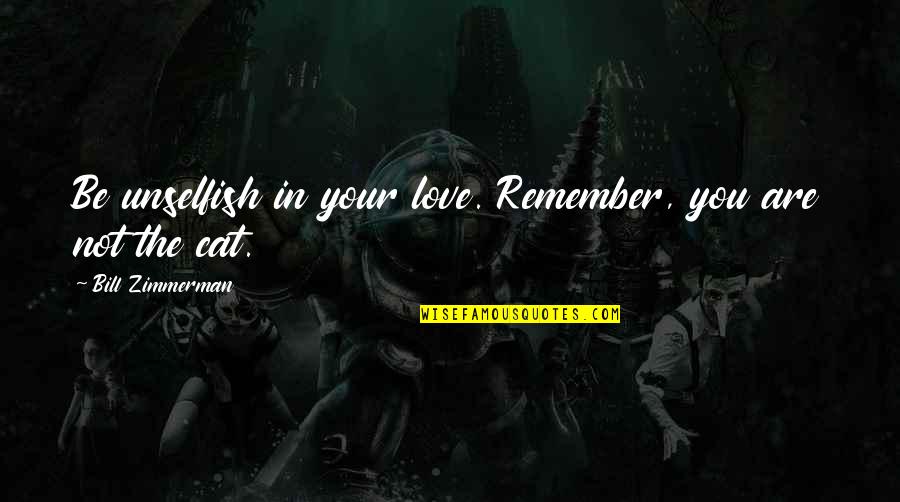 Be unselfish in your love. Remember, you are not the cat. —
Bill Zimmerman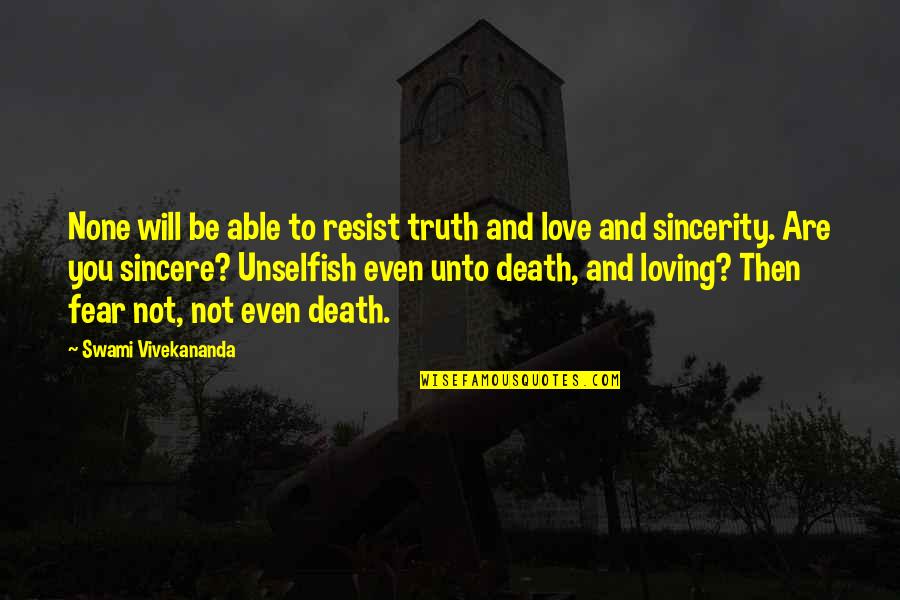 None will be able to resist truth and love and sincerity. Are you sincere? Unselfish even unto death, and loving? Then fear not, not even death. —
Swami Vivekananda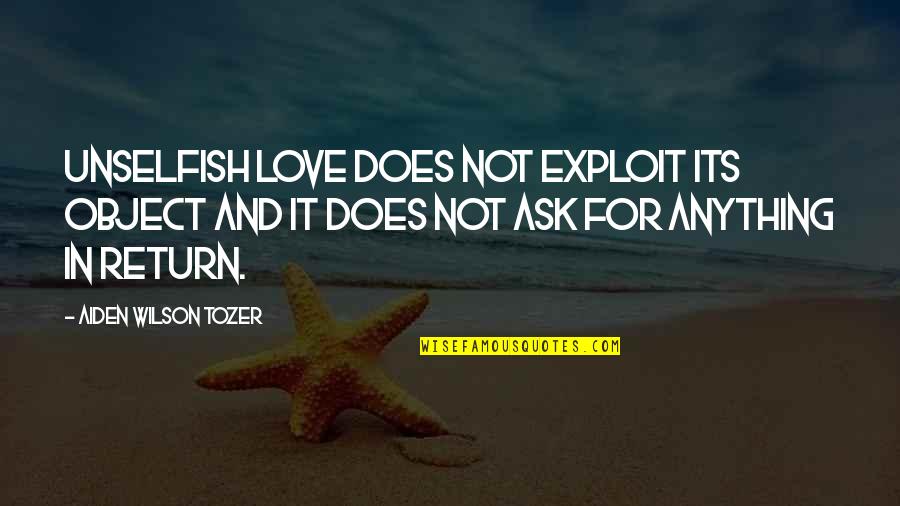 Unselfish love
does not exploit its object and it does not ask for anything in return. —
Aiden Wilson Tozer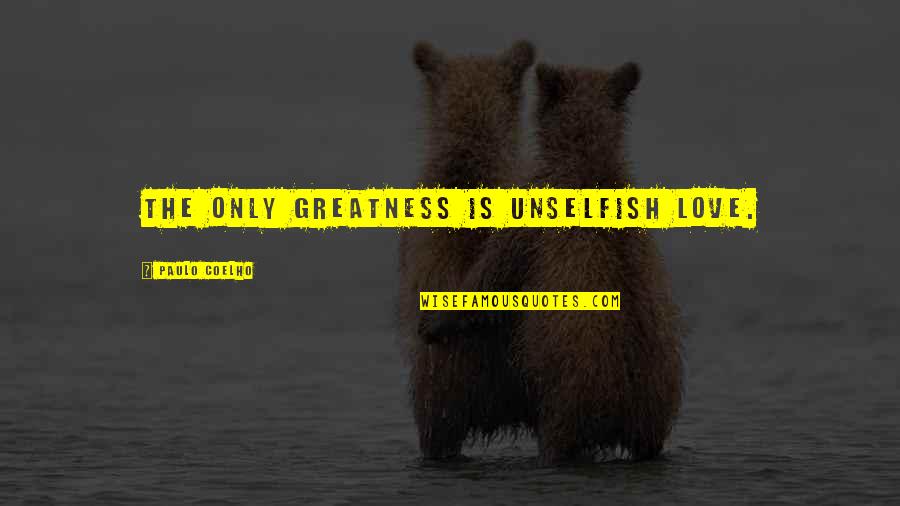 The only greatness is unselfish Love. —
Paulo Coelho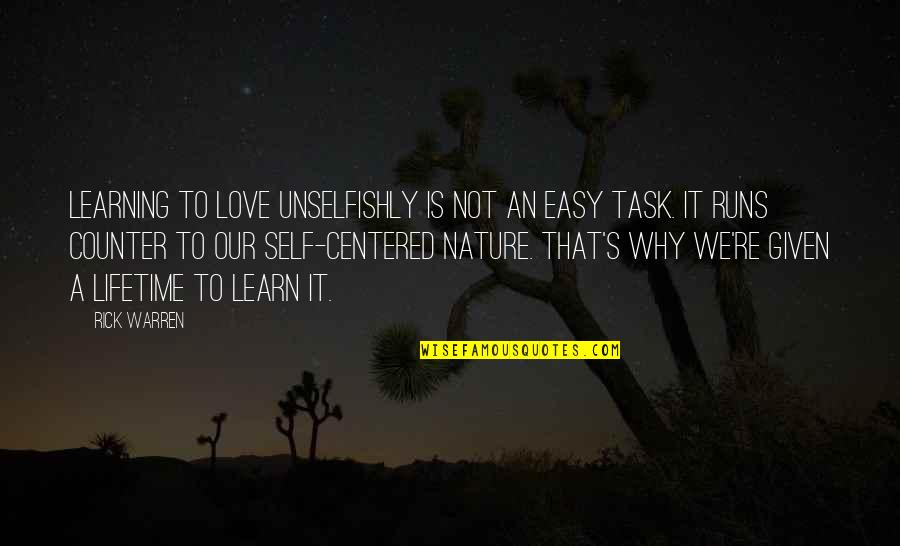 Learning to love unselfishly is not an easy task. It runs counter to our self-centered nature. That's why we're given a lifetime to learn it. —
Rick Warren