Trying To Be Strong Quotes
Collection of top 37 famous quotes about Trying To Be Strong
Trying To Be Strong Quotes & Sayings
Happy to read and share the best inspirational Trying To Be Strong quotes, sayings and quotations on Wise Famous Quotes.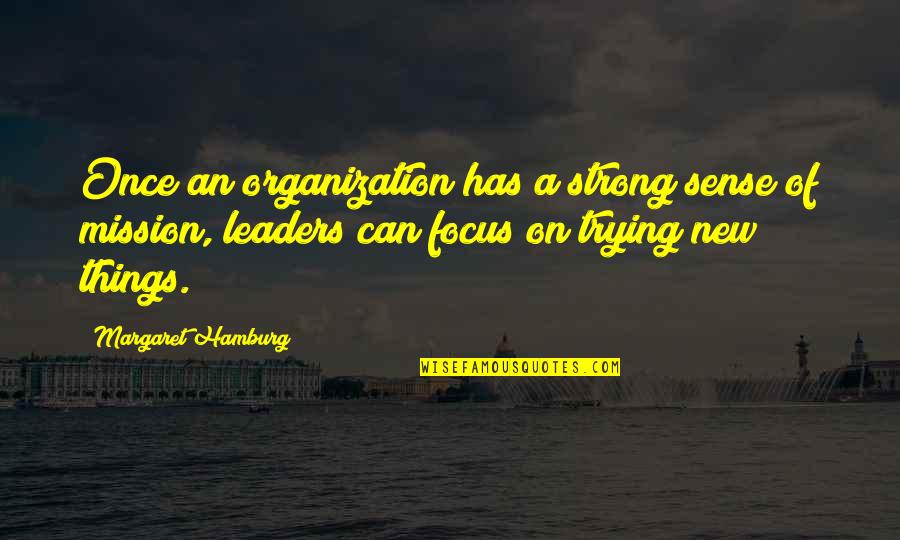 Once an organization has a strong sense of mission, leaders can focus on trying new things.
—
Margaret Hamburg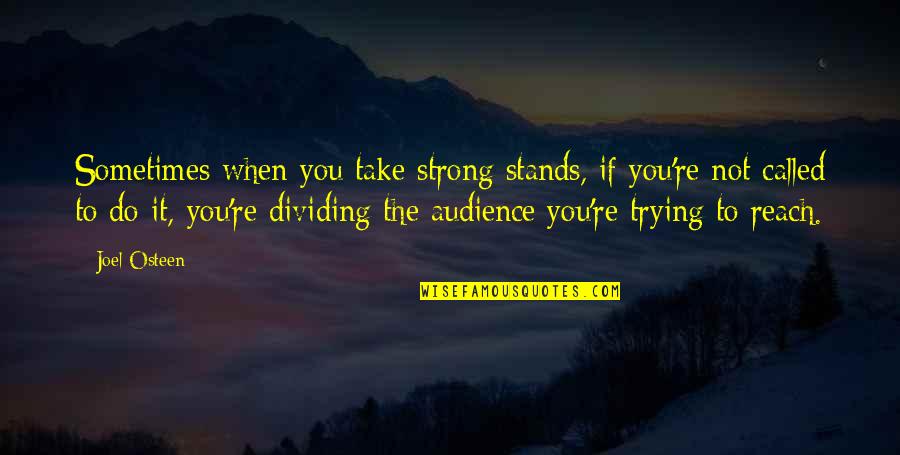 Sometimes when you take strong stands, if you're not called to do it, you're dividing the audience you're trying to reach.
—
Joel Osteen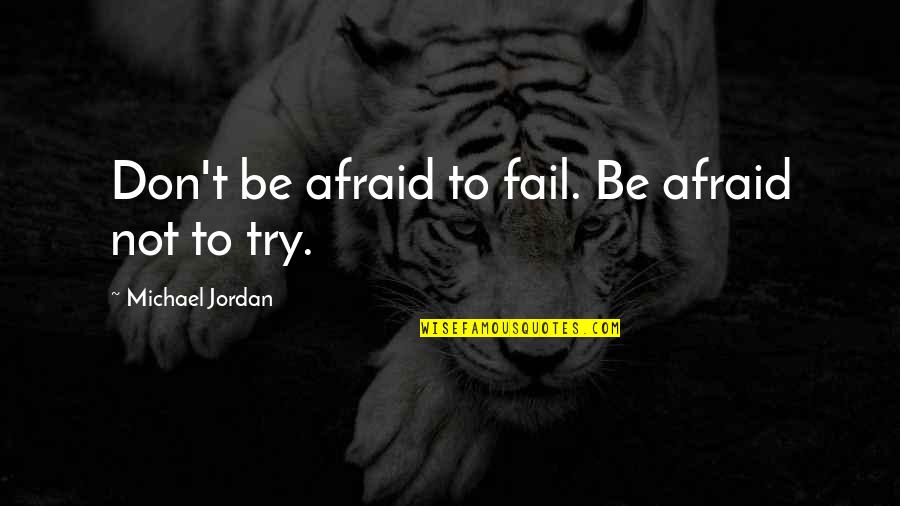 Don't be afraid to fail. Be afraid not to try.
—
Michael Jordan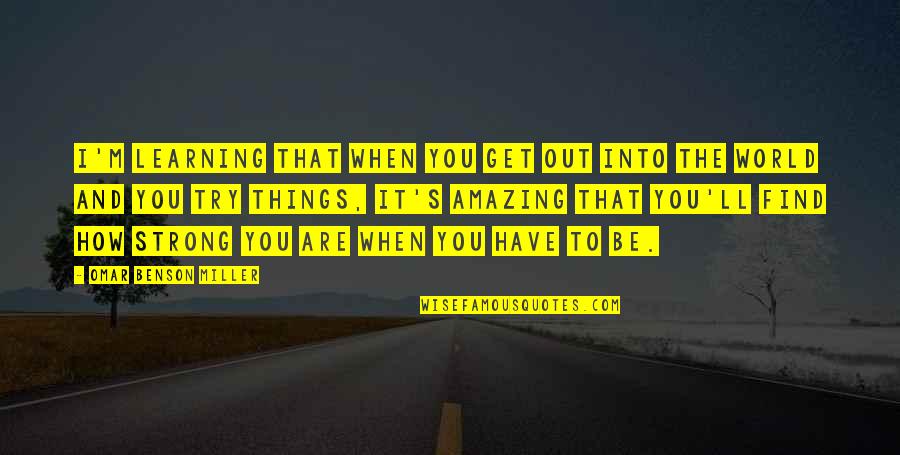 I'm learning that when you get out into the world and you try things, it's amazing that you'll find how strong you are when you have to be. —
Omar Benson Miller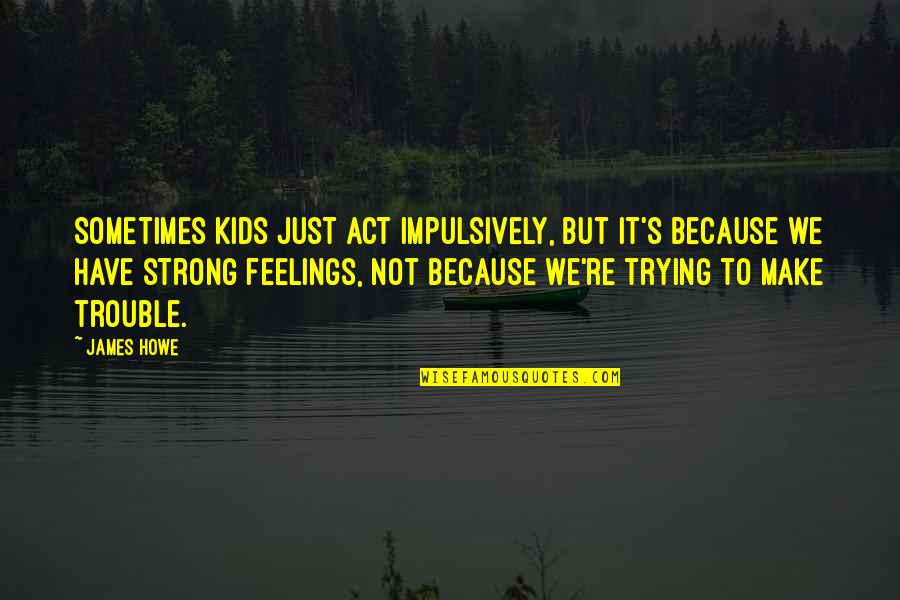 Sometimes kids just act impulsively, but it's because we have strong feelings, not because we're trying to make trouble. —
James Howe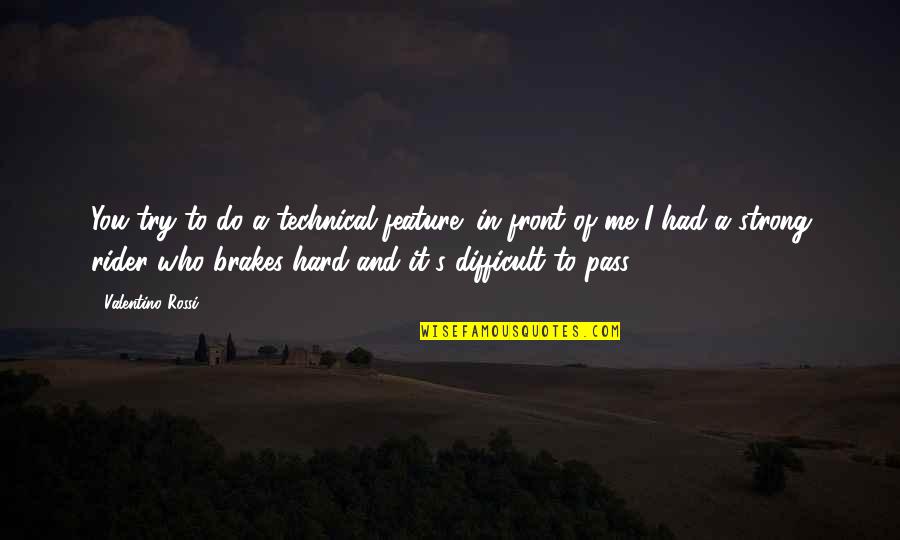 You try to do a technical feature: in front of me I had a strong rider who brakes hard and it's difficult to pass. —
Valentino Rossi
You've just got to go out there and try to control the things you can control. Deal with things and stay mentally strong. —
Jonathan Toews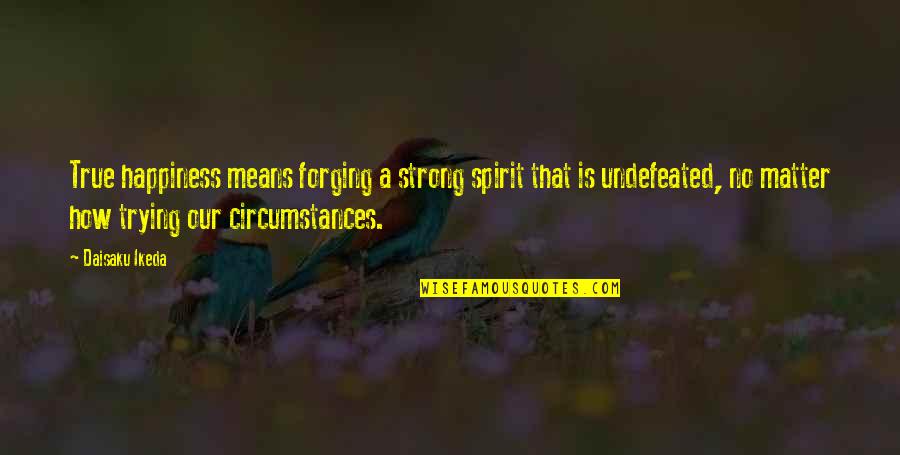 True happiness means forging a strong spirit that is undefeated, no matter how trying our circumstances. —
Daisaku Ikeda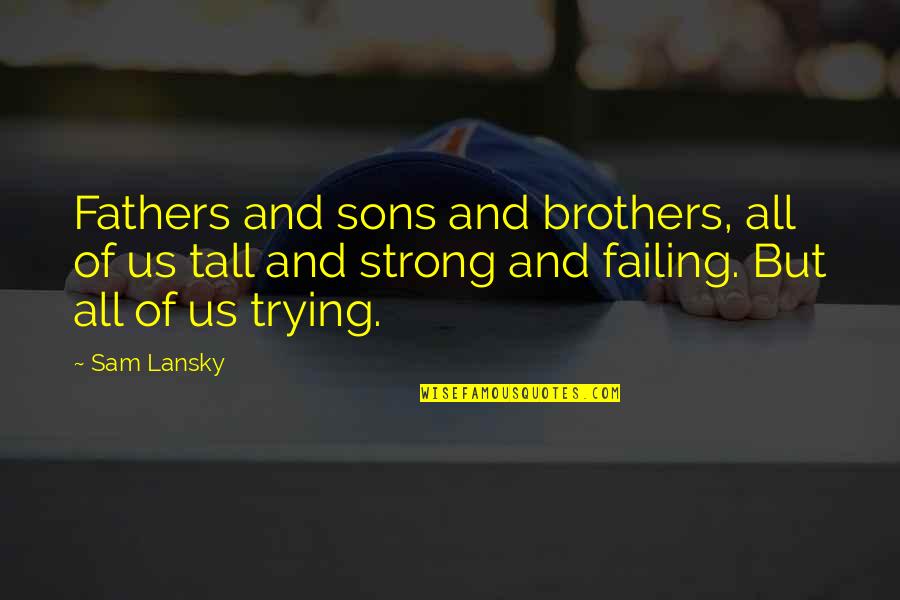 Fathers and sons and brothers, all of us tall and strong and failing. But all of us trying. —
Sam Lansky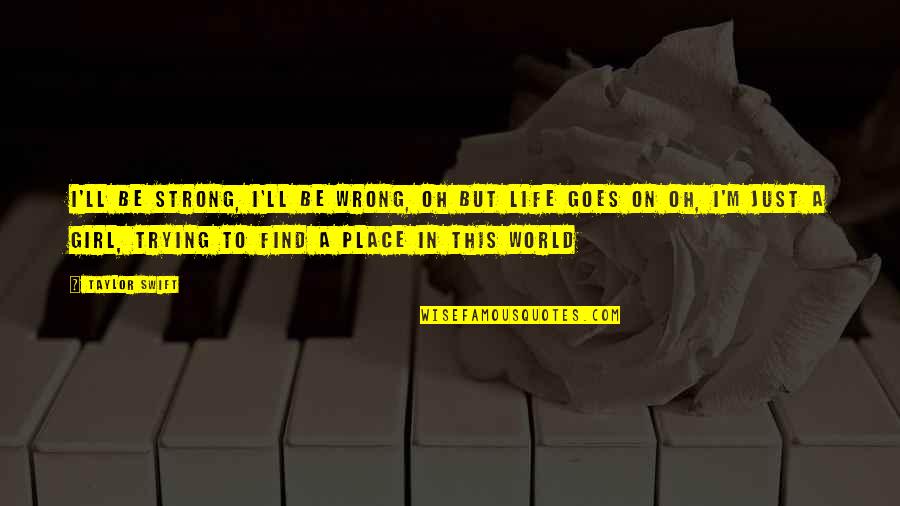 I'll be strong, I'll be wrong, oh but life goes on
Oh, I'm just a girl, trying to find a place in this world —
Taylor Swift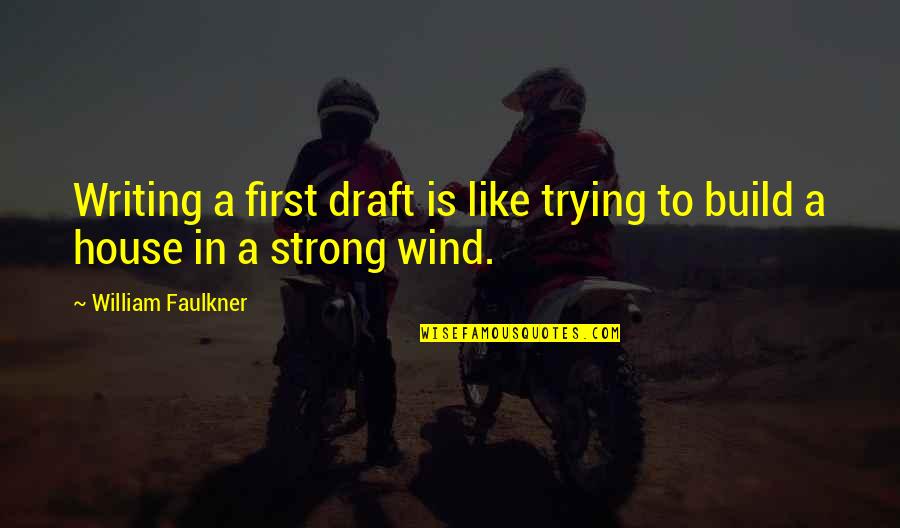 Writing a first draft is like trying to build a house in a strong wind. —
William Faulkner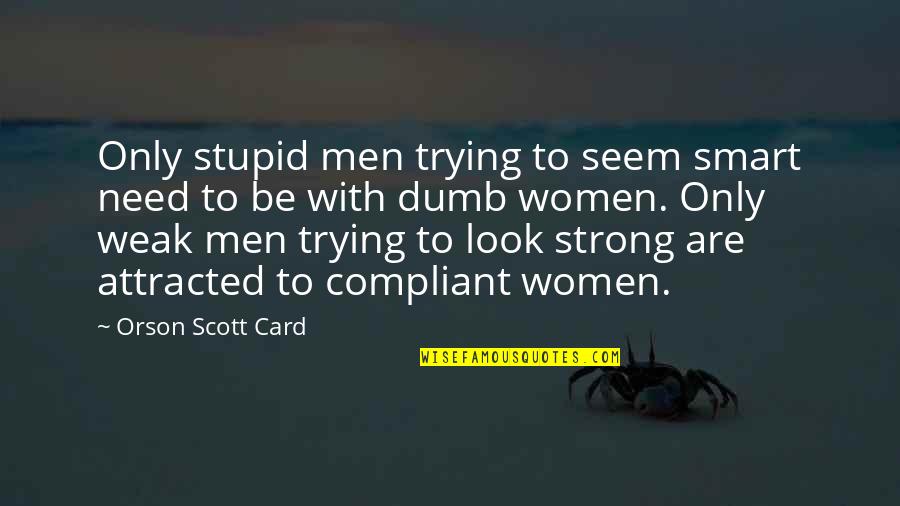 Only stupid men trying to seem smart need to be with dumb women. Only weak men trying to look strong are attracted to compliant women. —
Orson Scott Card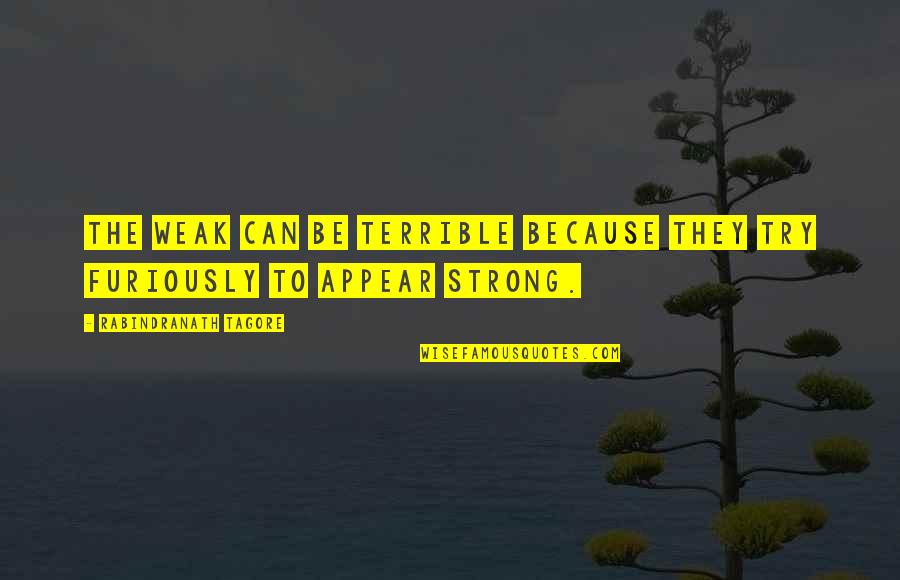 The weak can be terrible because they try furiously to appear strong. —
Rabindranath Tagore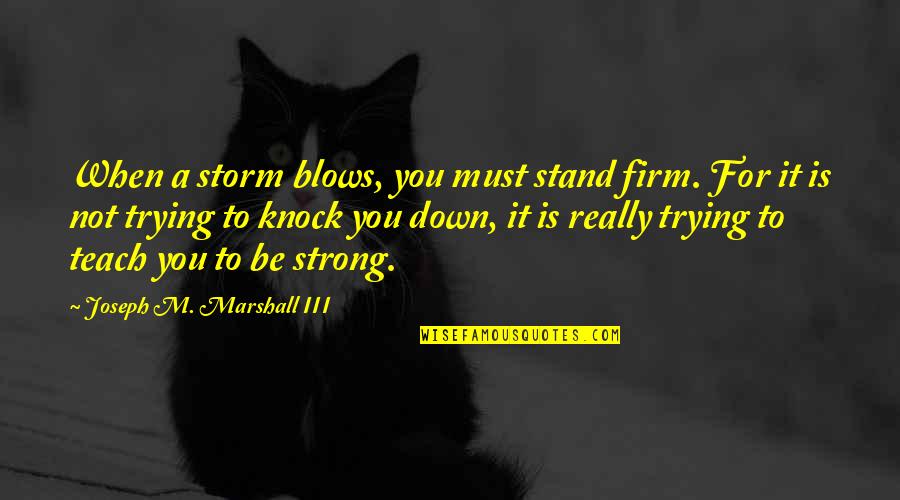 When a storm blows, you must stand firm. For it is not trying to knock you down, it is really trying to teach you to be strong. —
Joseph M. Marshall III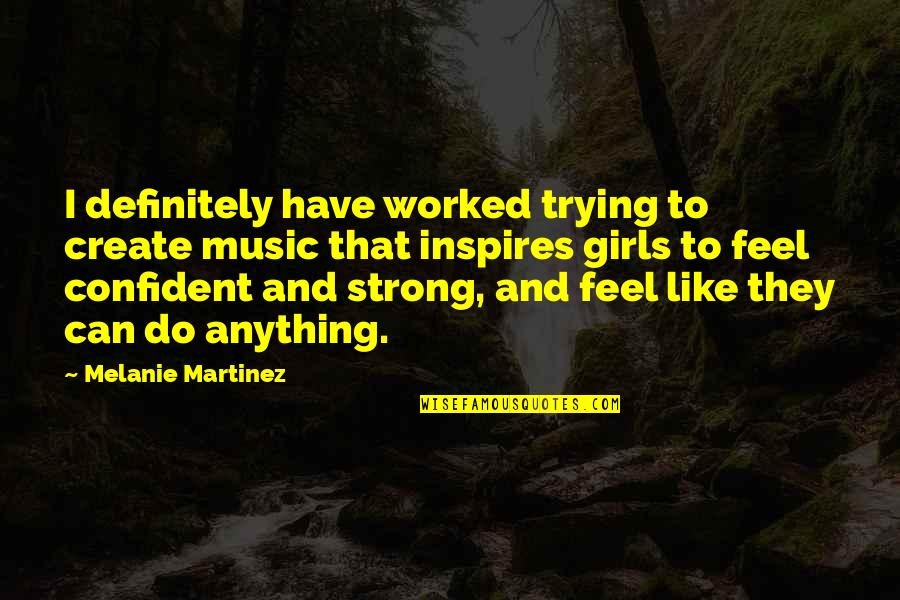 I definitely have worked trying to create music that inspires girls to feel confident and strong, and feel like they can do anything. —
Melanie Martinez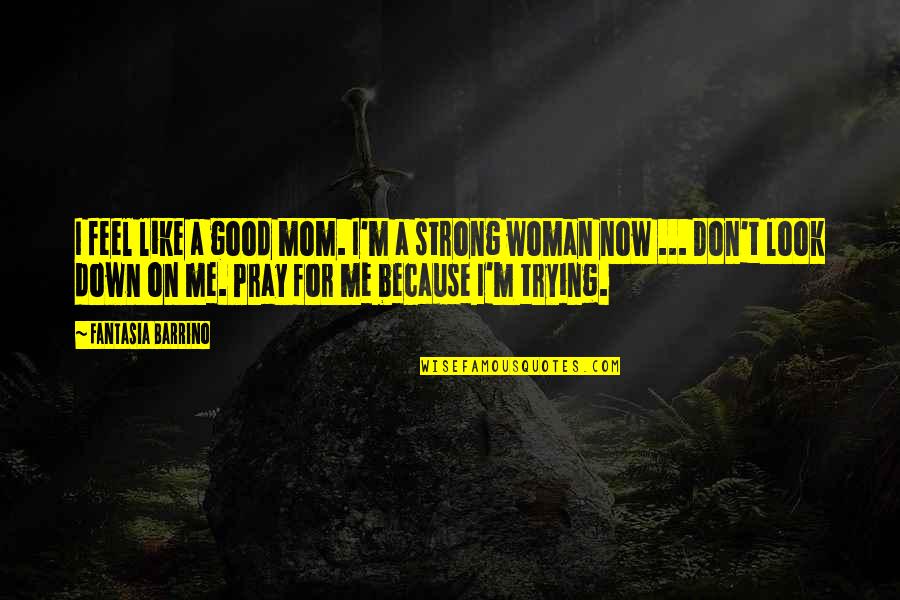 I feel like a good mom. I'm a strong woman now ... Don't look down on me. Pray for me because I'm trying. —
Fantasia Barrino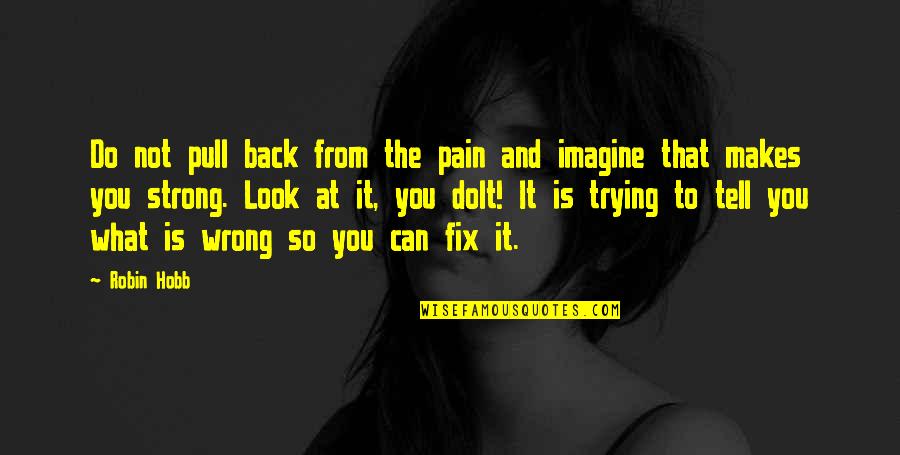 Do not pull back from the pain and imagine that makes you strong. Look at it, you dolt! It is trying to tell you what is wrong so you can fix it. —
Robin Hobb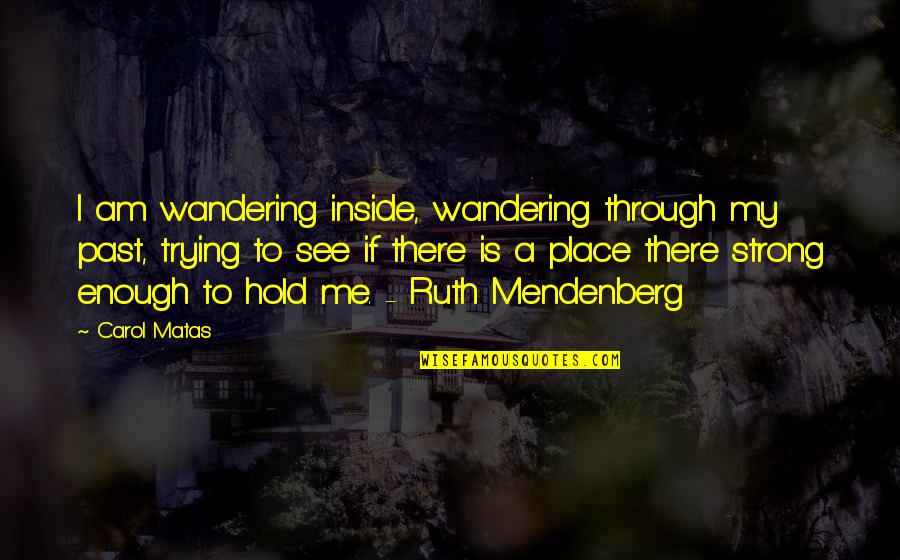 I am wandering inside, wandering through my past, trying to see if there is a place there strong enough to hold me.
- Ruth Mendenberg —
Carol Matas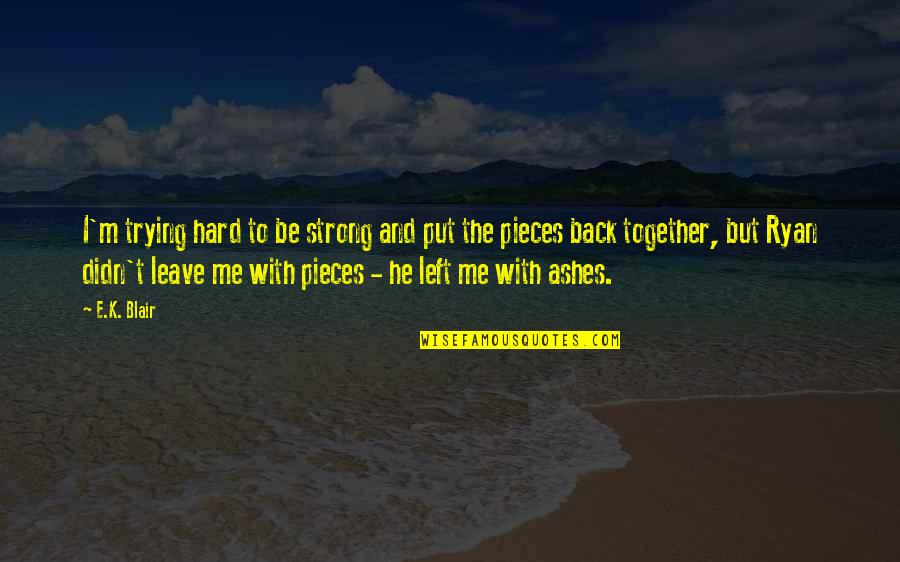 I'm trying hard to be strong and put the pieces back together, but Ryan didn't leave me with pieces - he left me with ashes. —
E.K. Blair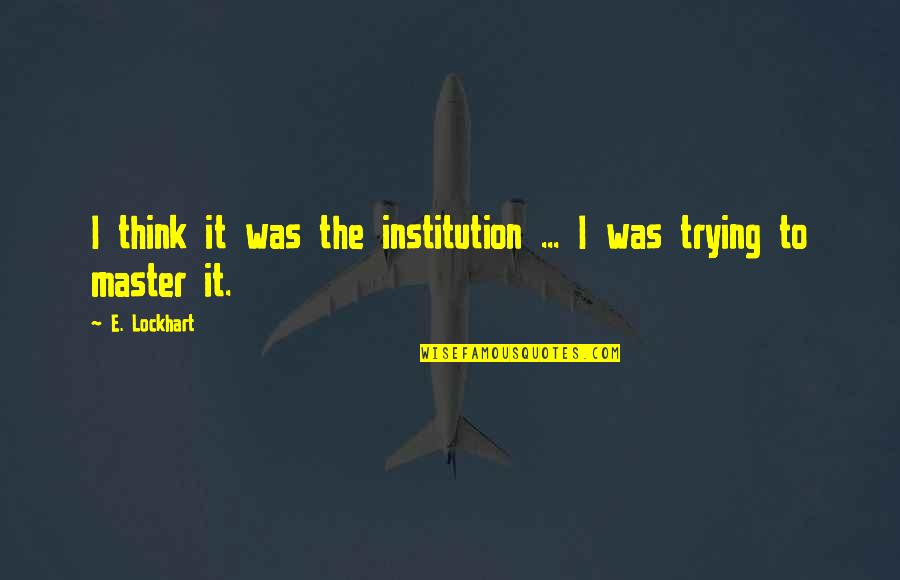 I think it was the institution ... I was trying to master it. —
E. Lockhart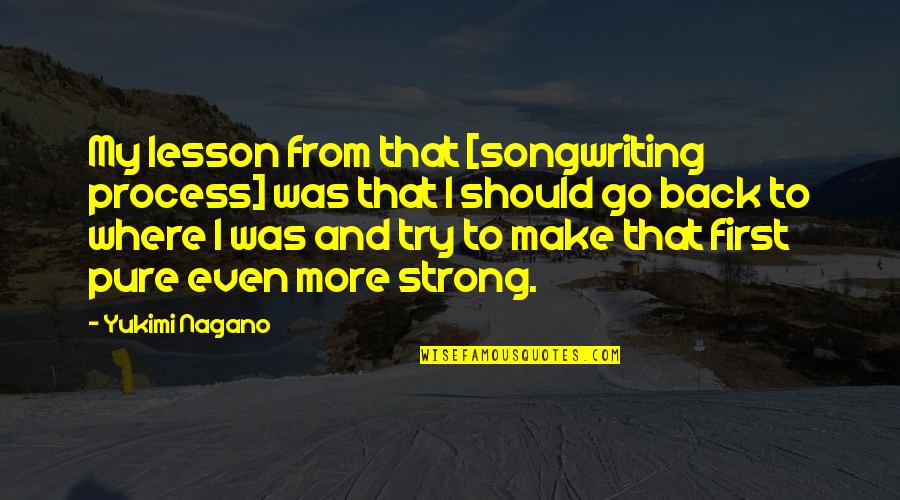 My lesson from that [songwriting process] was that I should go back to where I was and try to make that first pure even more strong. —
Yukimi Nagano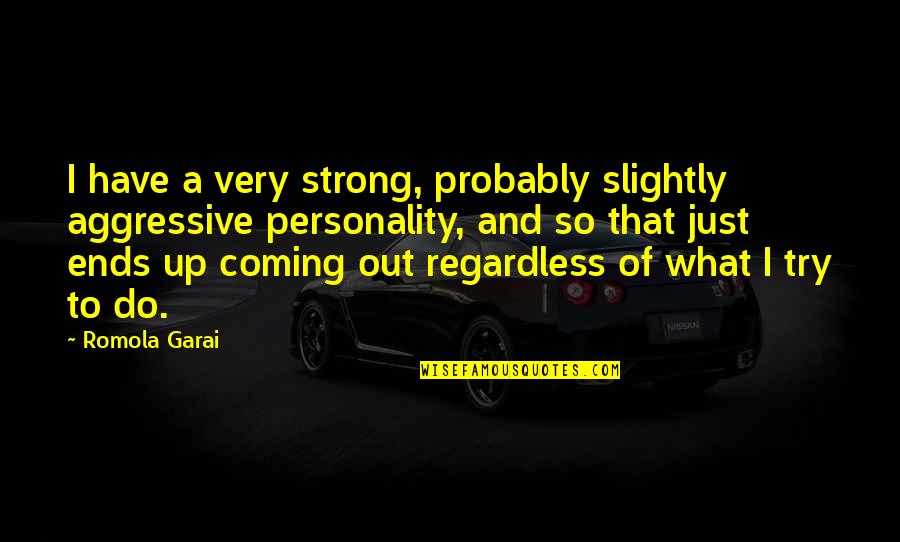 I have a very strong, probably slightly aggressive personality, and so that just ends up coming out regardless of what I try to do. —
Romola Garai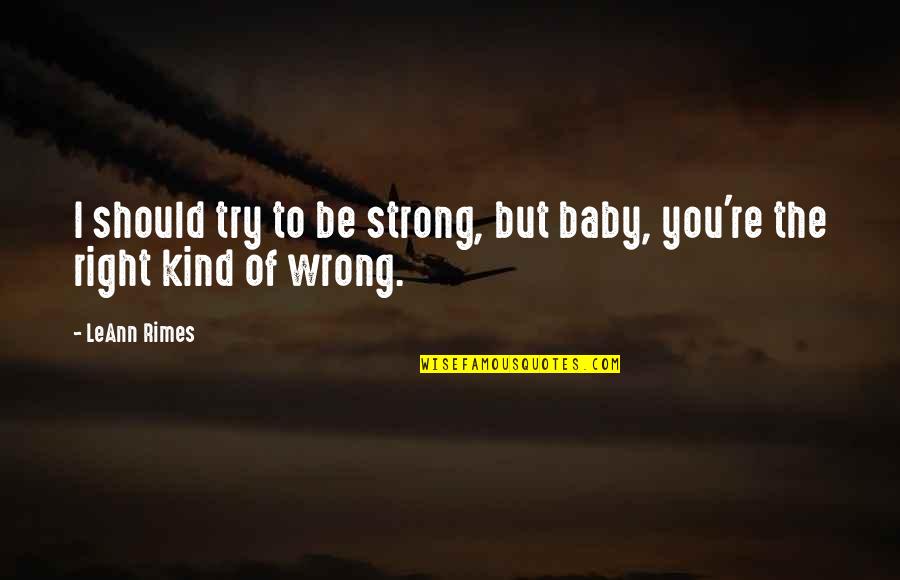 I should try to be strong, but baby, you're the right kind of wrong. —
LeAnn Rimes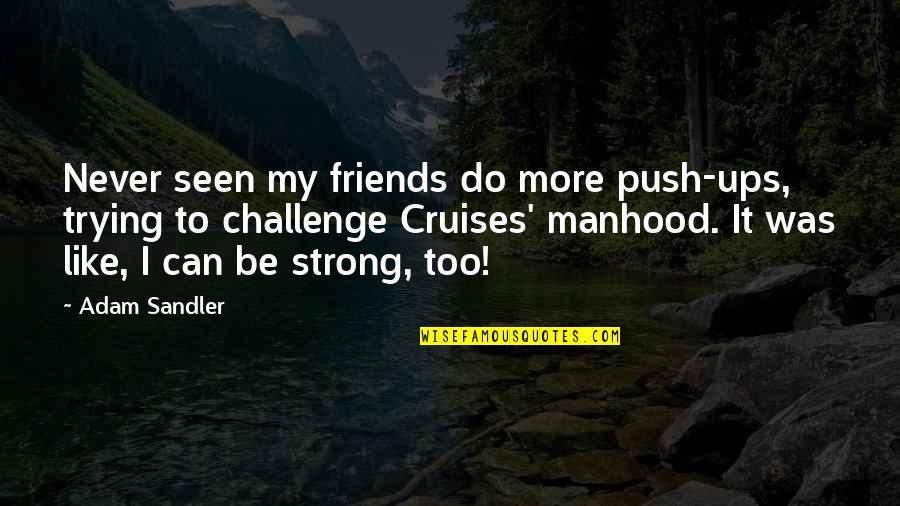 Never seen my friends do more push-ups, trying to challenge Cruises' manhood. It was like, I can be strong, too! —
Adam Sandler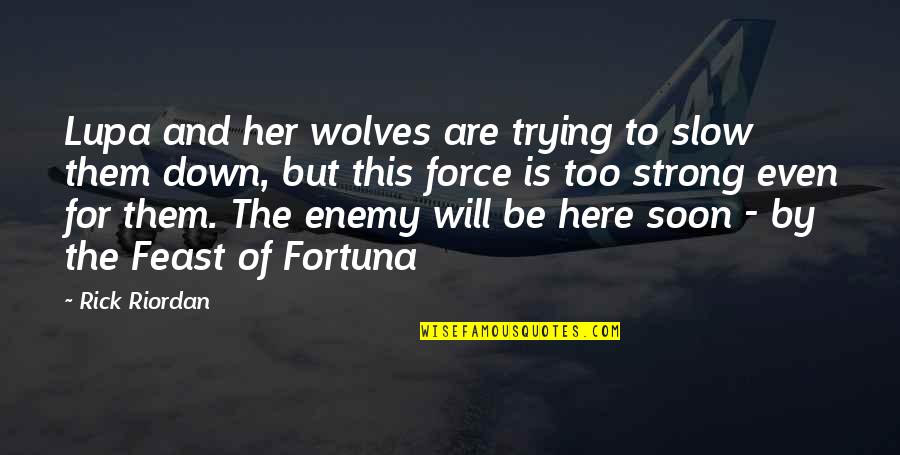 Lupa and her wolves are trying to slow them down, but this force is too strong even for them. The enemy will be here soon - by the Feast of Fortuna —
Rick Riordan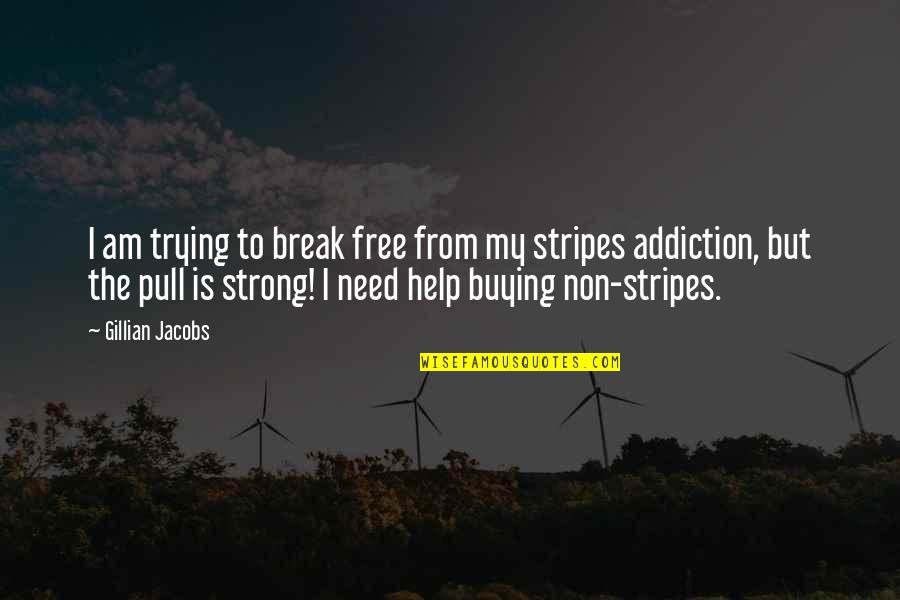 I am trying to break free from my stripes addiction, but the pull is strong! I need help buying non-stripes. —
Gillian Jacobs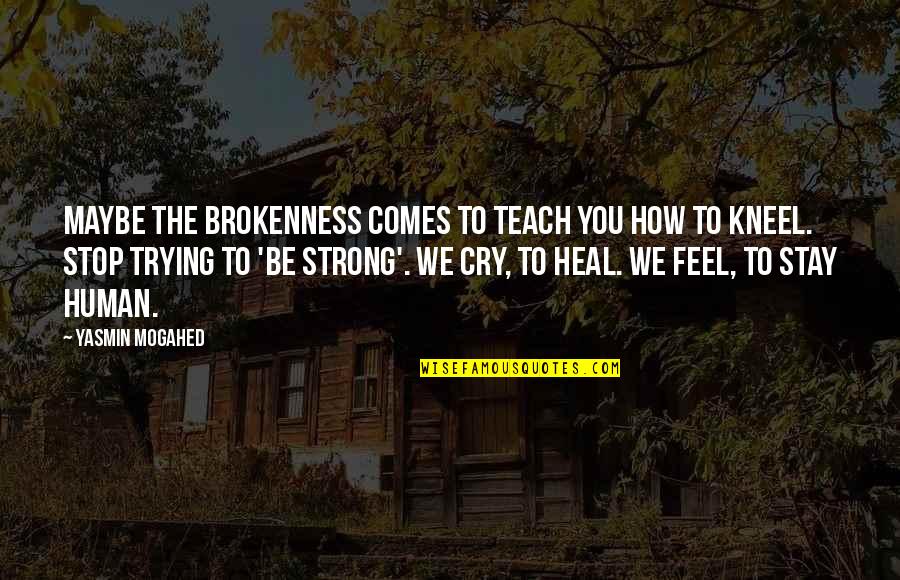 Maybe the brokenness comes to teach you how to kneel. Stop trying to 'be strong'. We cry, to heal. We feel, to stay human. —
Yasmin Mogahed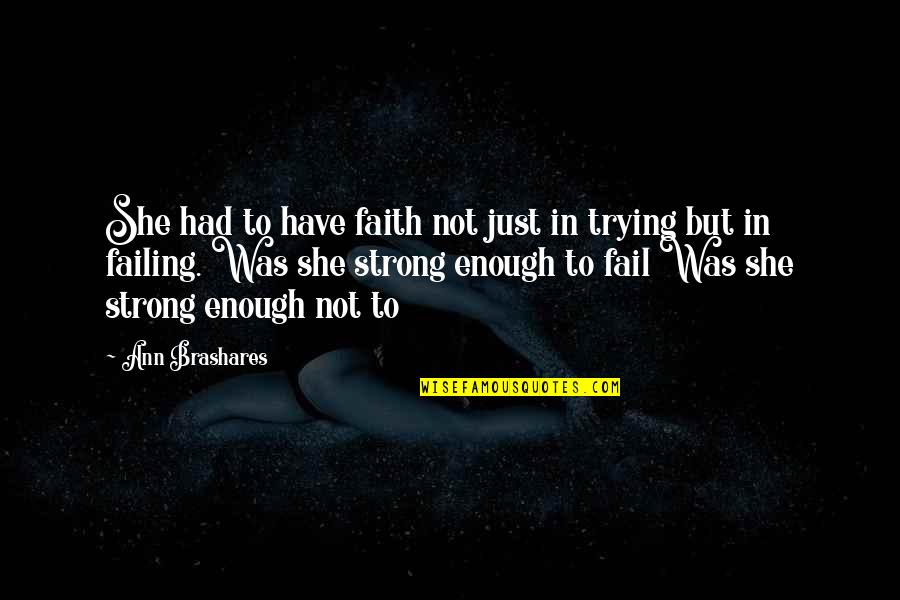 She had to have faith not just in trying but in failing. Was she strong enough to fail Was she strong enough not to —
Ann Brashares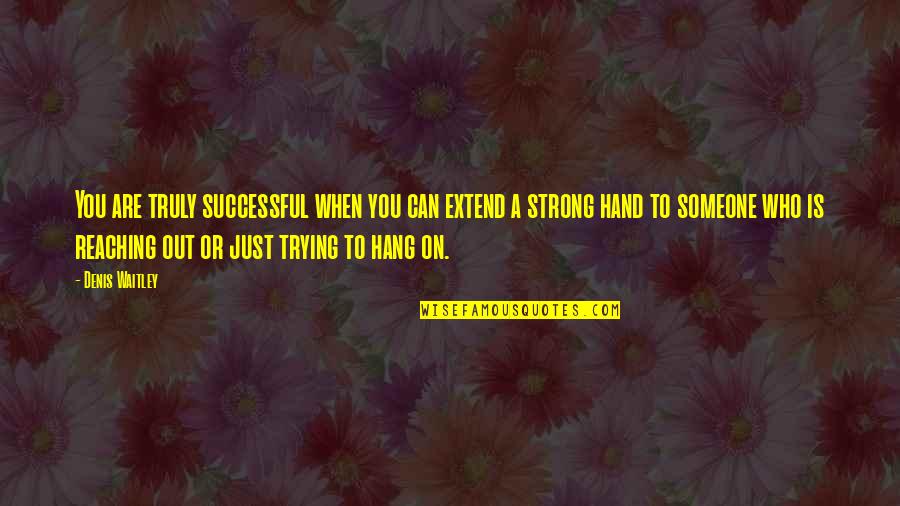 You are truly successful when you can extend a strong hand to someone who is reaching out or just trying to hang on. —
Denis Waitley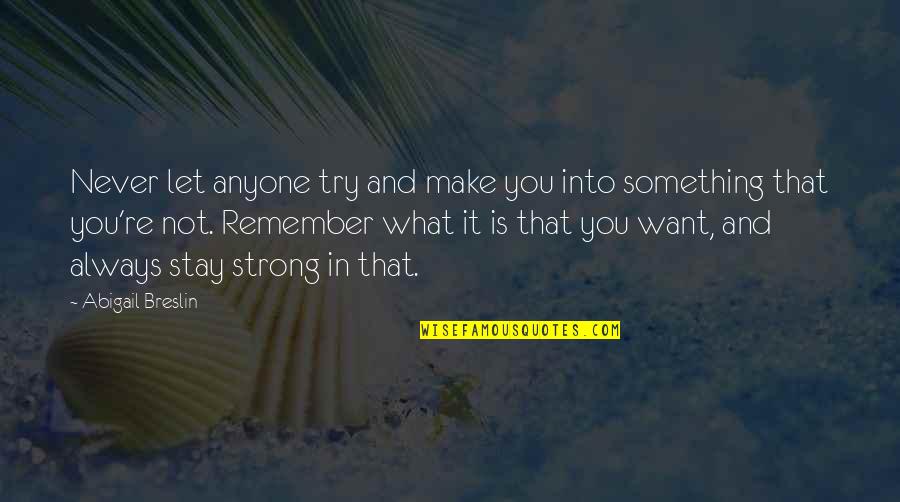 Never let anyone try and make you into something that you're not. Remember what it is that you want, and always stay strong in that. —
Abigail Breslin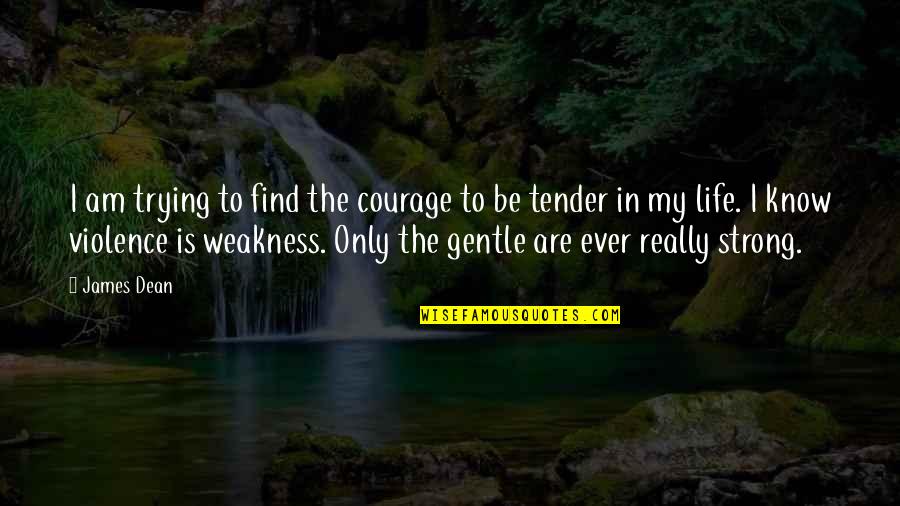 I am trying to find the courage to be tender in my life. I know violence is weakness. Only the gentle are ever really strong. —
James Dean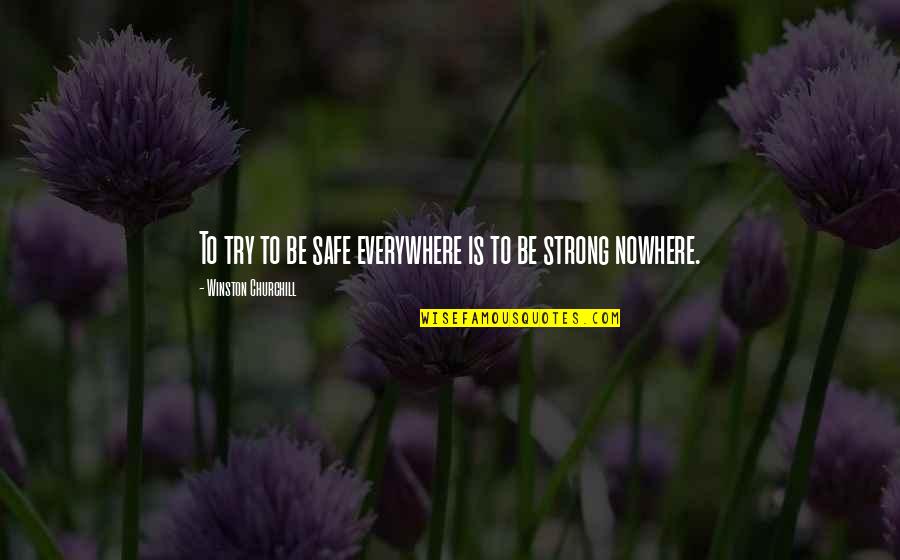 To try to be safe everywhere is to be strong nowhere. —
Winston Churchill