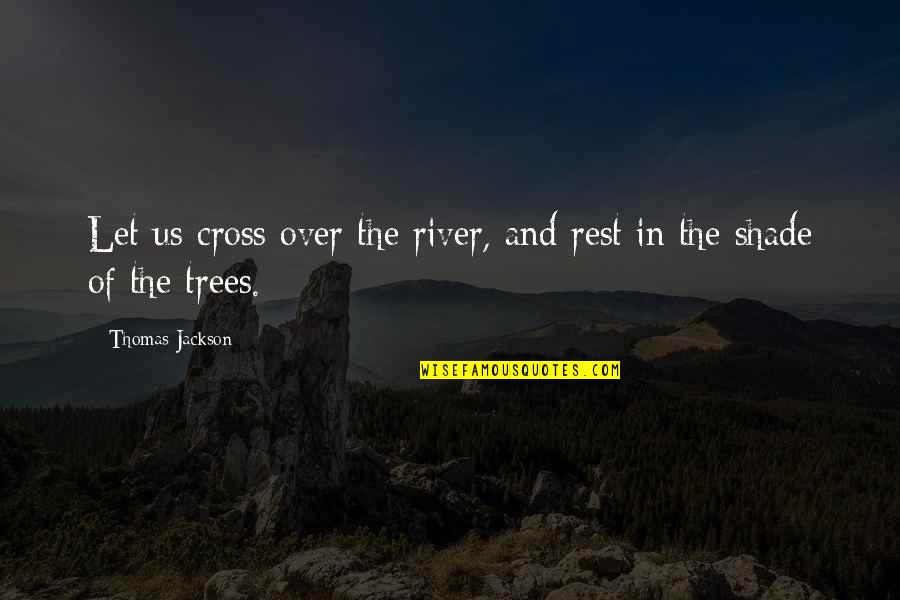 Let us cross over the river, and rest in the shade of the trees.
—
Thomas Jackson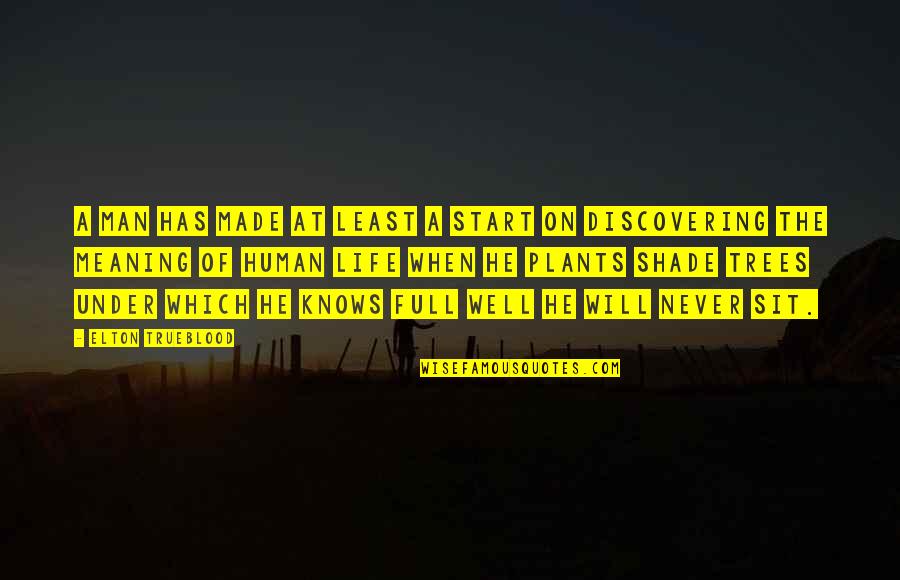 A man has made at least a start on discovering the meaning of human life when he plants shade trees under which he knows full well he will never sit.
—
Elton Trueblood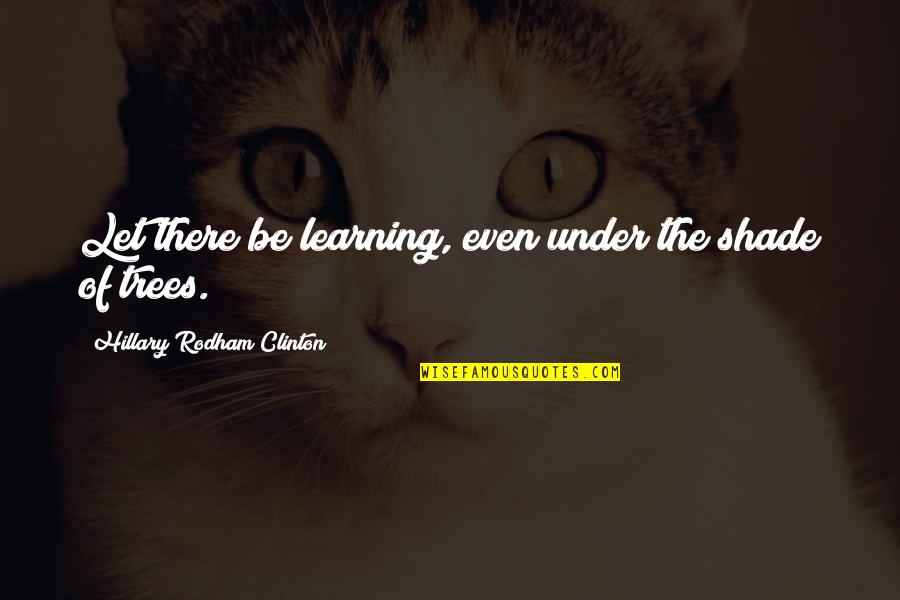 Let there be learning, even under the shade of trees.
—
Hillary Rodham Clinton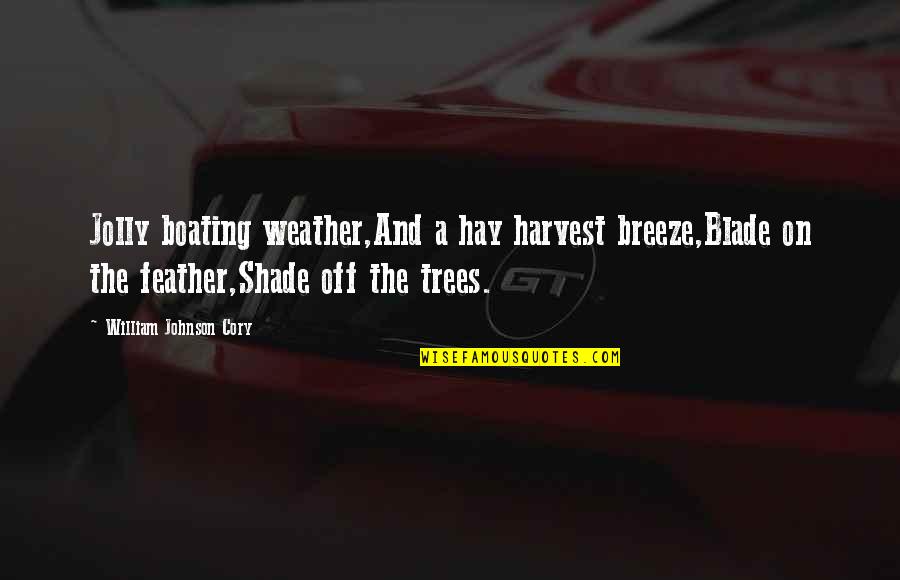 Jolly boating weather,
And a hay harvest breeze,
Blade on the feather,
Shade off the trees.
—
William Johnson Cory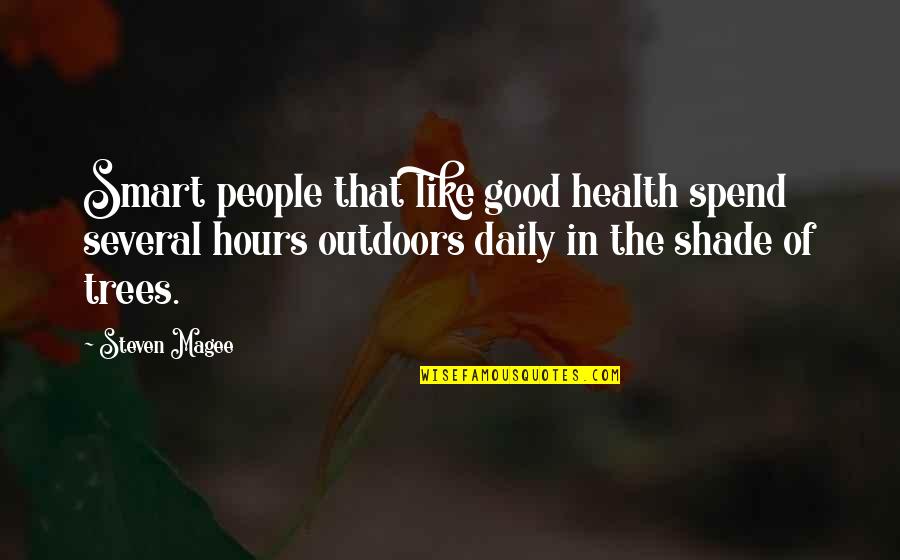 Smart people that like good health spend several hours outdoors daily in the shade of trees.
—
Steven Magee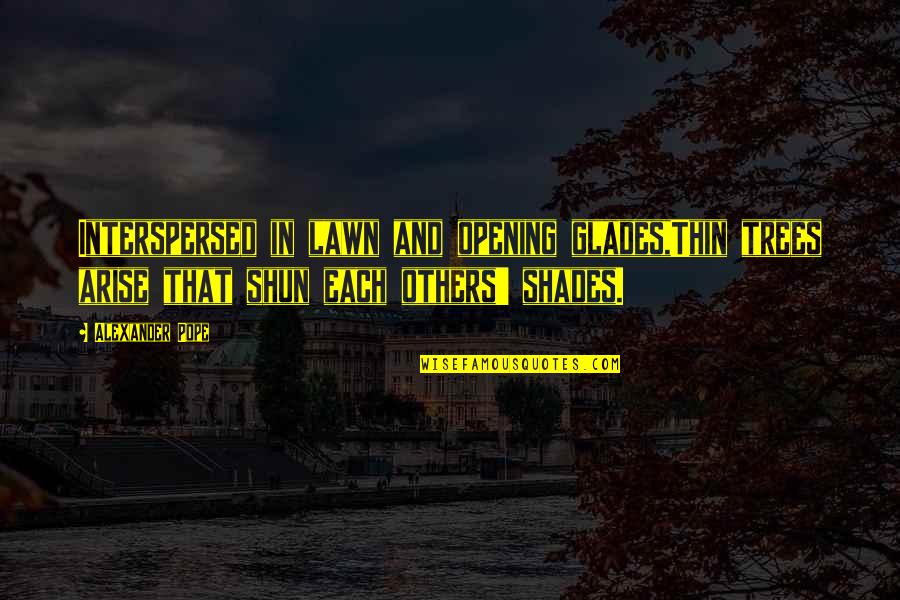 Interspersed in lawn and opening glades,
Thin trees arise that shun each others' shades.
—
Alexander Pope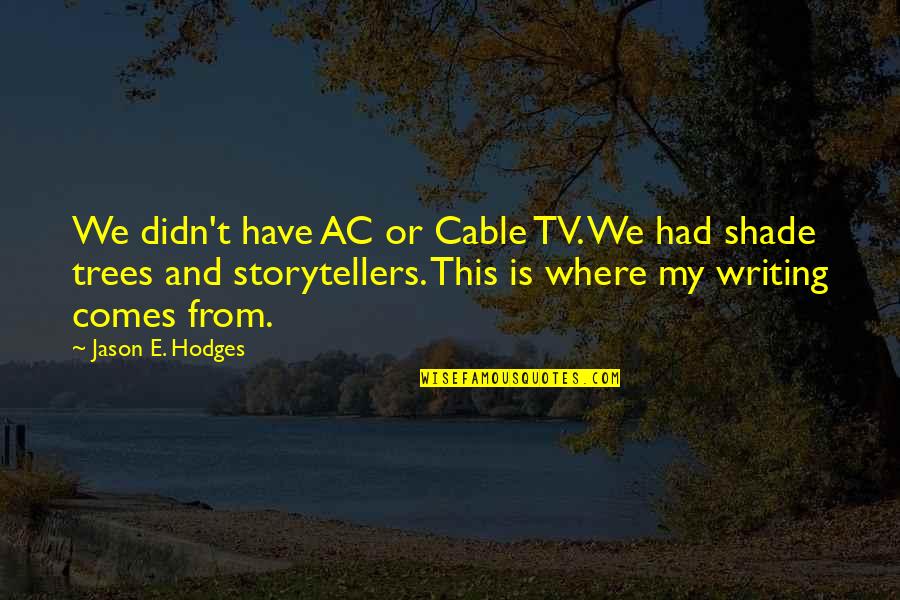 We didn't have AC or Cable TV. We had shade trees and storytellers. This is where my writing comes from.
—
Jason E. Hodges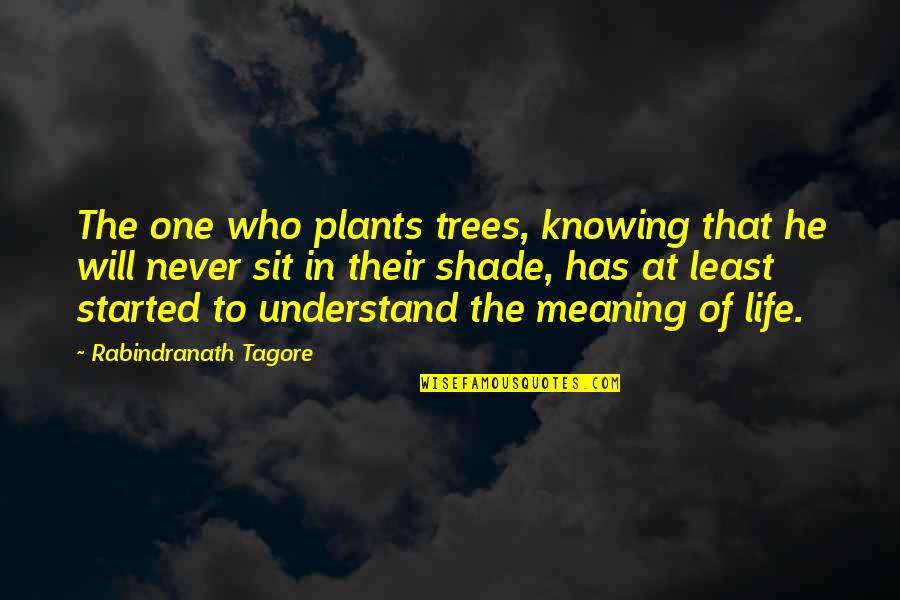 The one who plants trees, knowing that he will never sit in their shade, has at least started to understand the meaning of life.
—
Rabindranath Tagore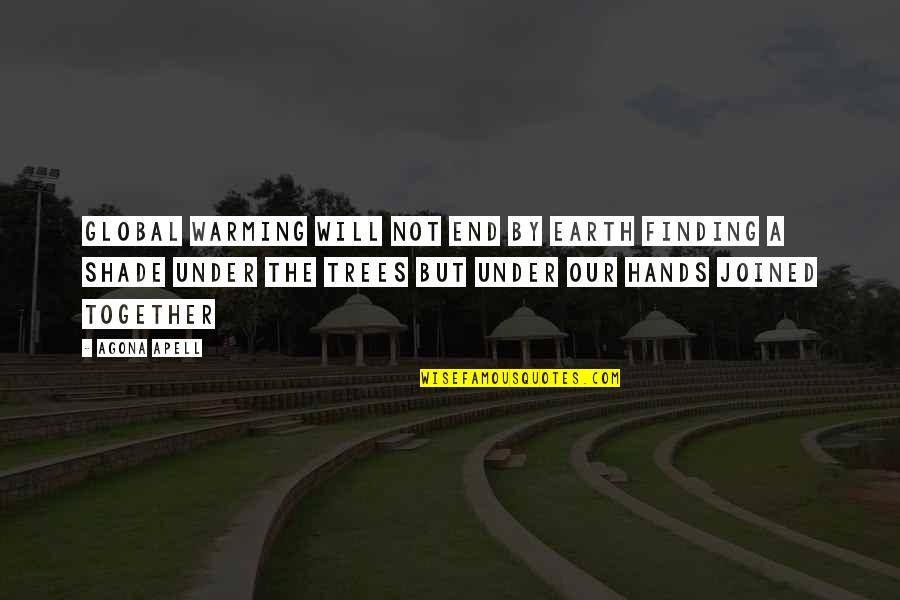 Global warming will not end by Earth finding a shade under the trees but under our hands joined together —
Agona Apell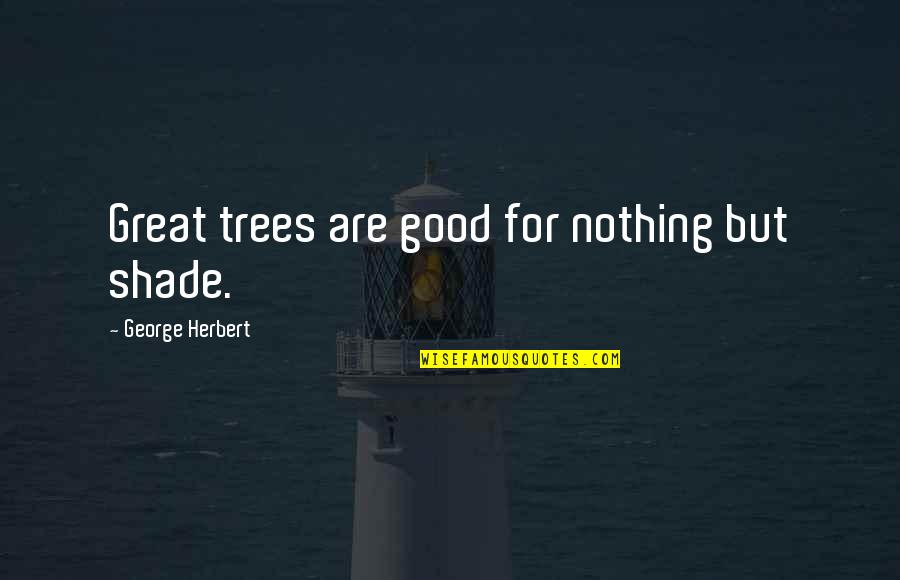 Great trees are good for nothing but shade. —
George Herbert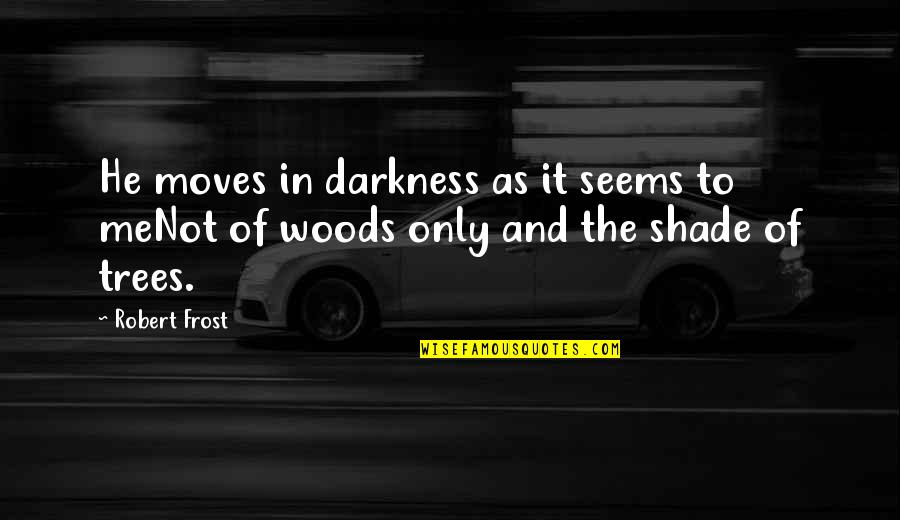 He moves in darkness as it seems to me
Not of woods only and the shade of trees. —
Robert Frost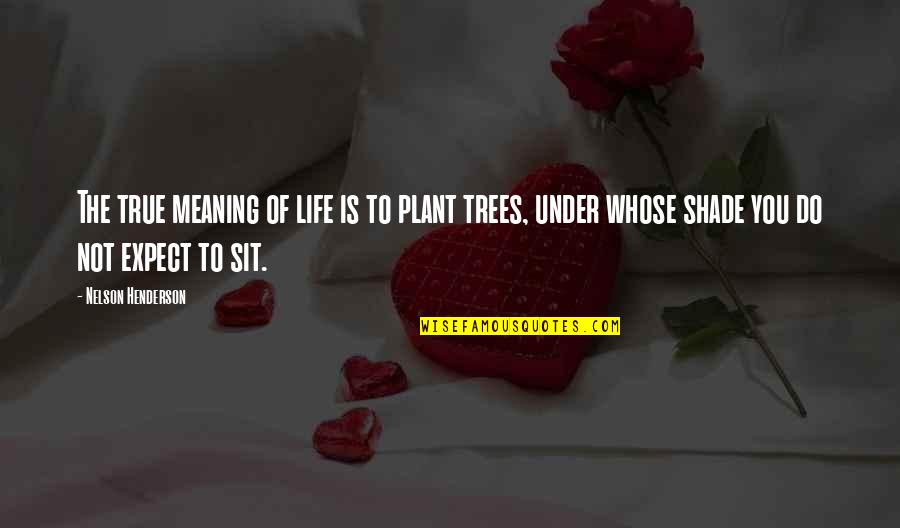 The true meaning of life is to plant trees, under whose shade you do not expect to sit. —
Nelson Henderson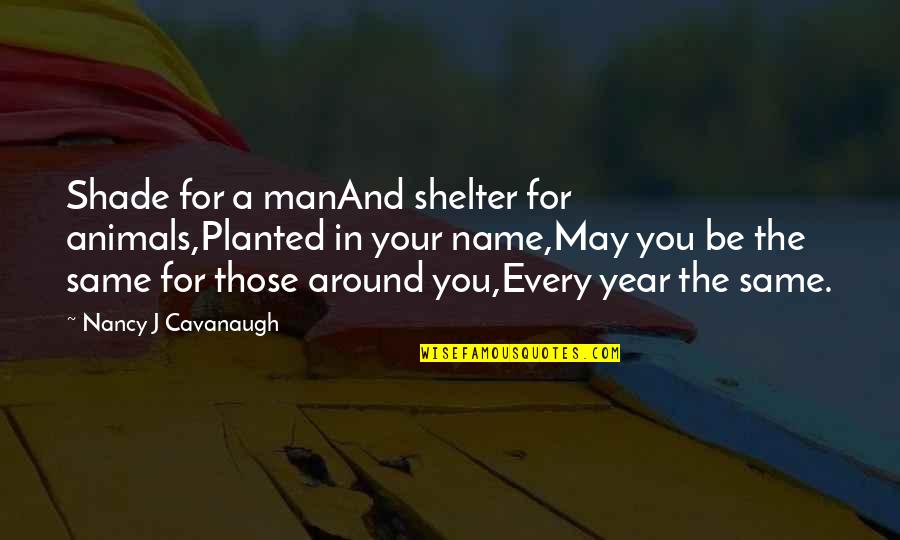 Shade for a man
And shelter for animals,
Planted in your name,
May you be the same for those around you,
Every year the same. —
Nancy J Cavanaugh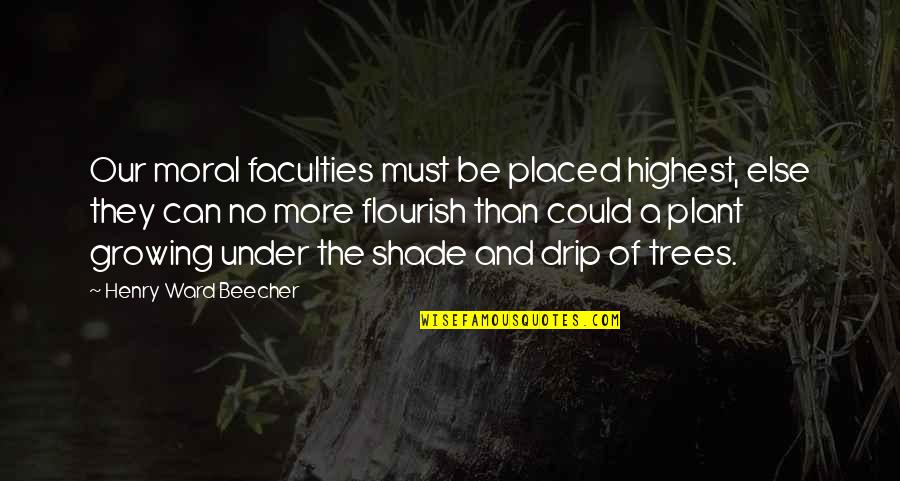 Our moral faculties must be placed highest, else they can no more flourish than could a plant growing under the shade and drip of trees. —
Henry Ward Beecher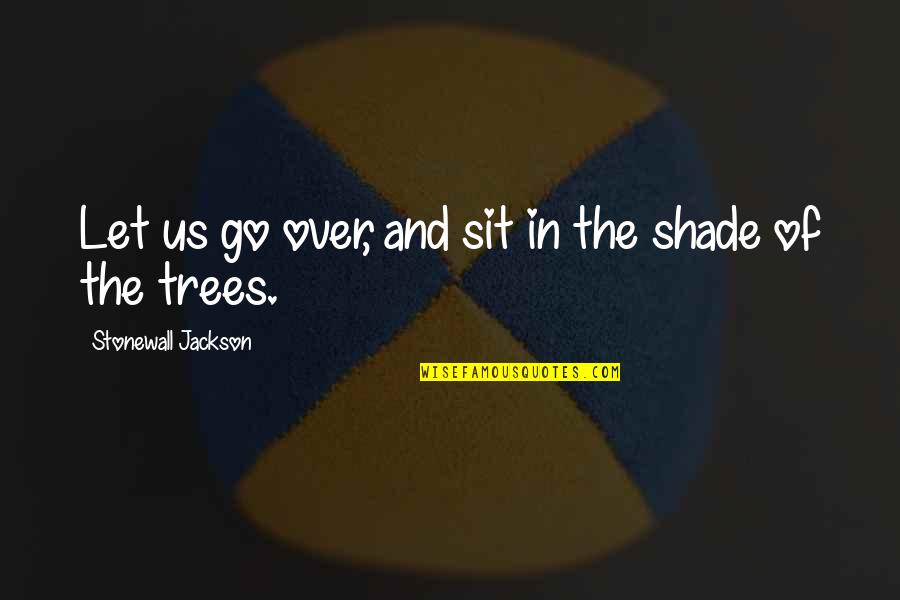 Let us go over, and sit in the shade of the trees. —
Stonewall Jackson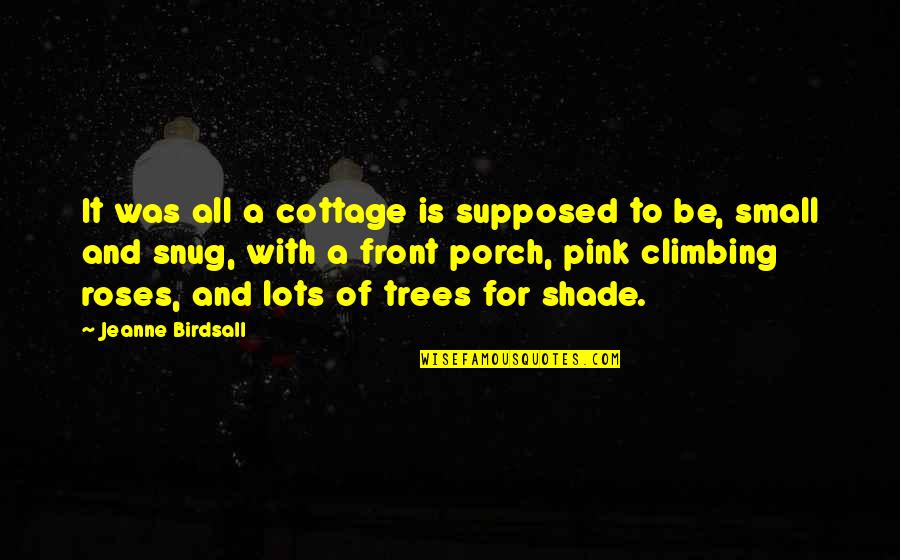 It was all a cottage is supposed to be, small and snug, with a front porch, pink climbing roses, and lots of trees for shade. —
Jeanne Birdsall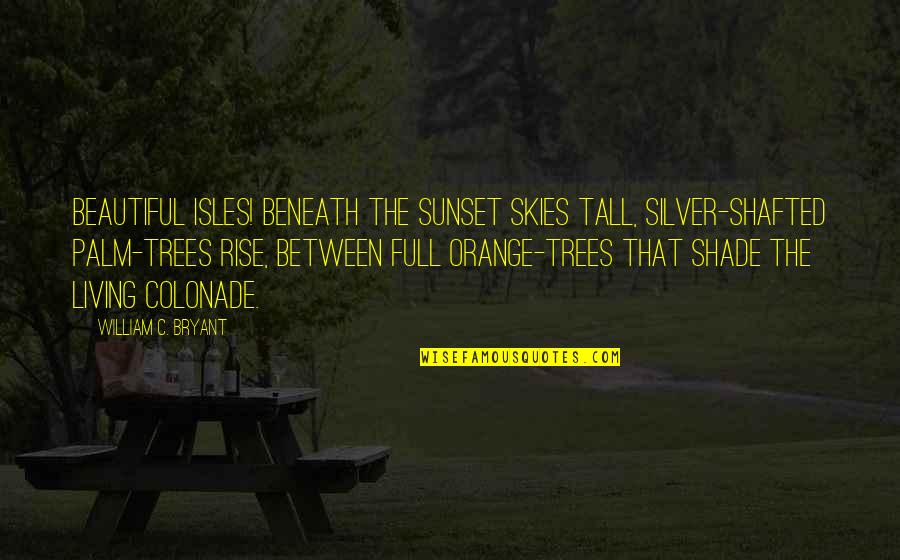 Beautiful isles! beneath the sunset skies tall, silver-shafted palm-trees rise, between full orange-trees that shade the living colonade. —
William C. Bryant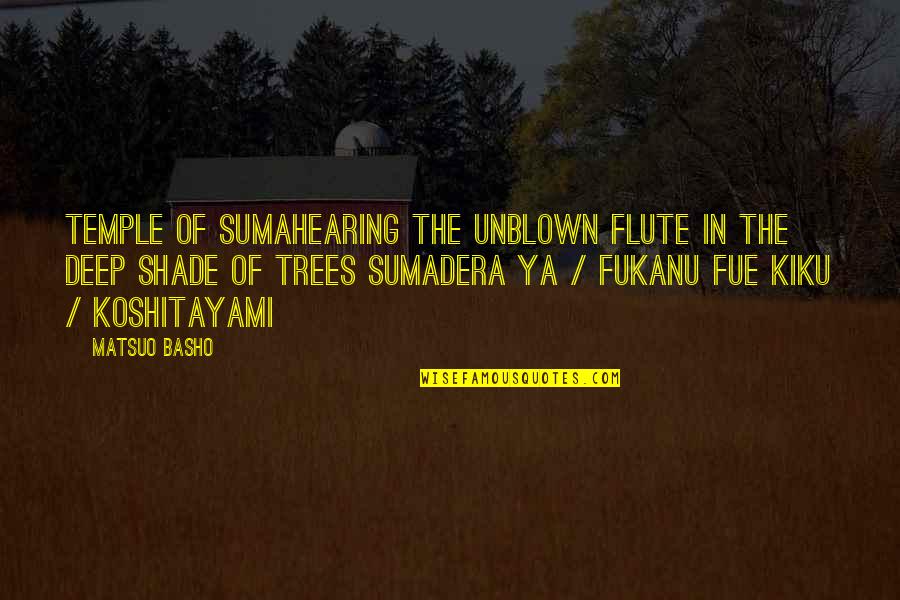 Temple of Suma
hearing the unblown flute
in the deep shade of trees
sumadera ya / fukanu fue kiku / koshitayami —
Matsuo Basho