Touching Hands Quotes
Collection of top 17 famous quotes about Touching Hands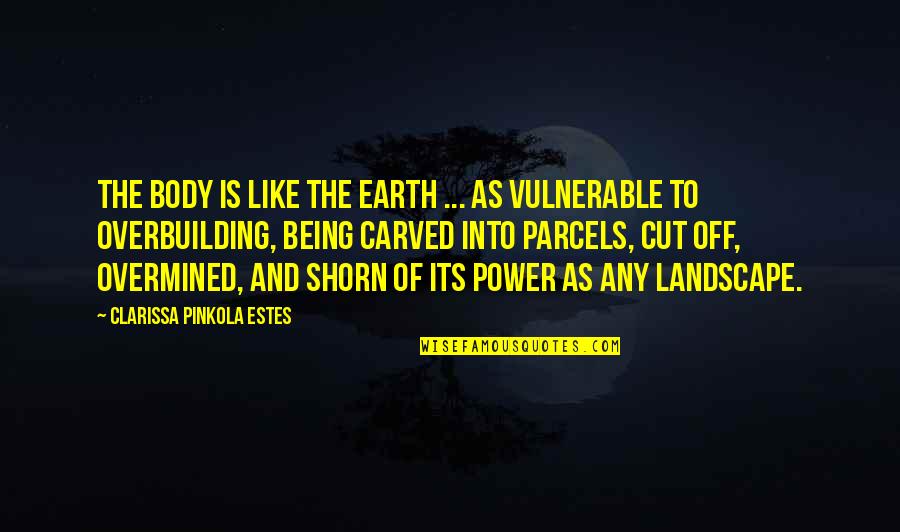 The body is like the earth ... as vulnerable to overbuilding, being carved into parcels, cut off, overmined, and shorn of its power as any landscape.
—
Clarissa Pinkola Estes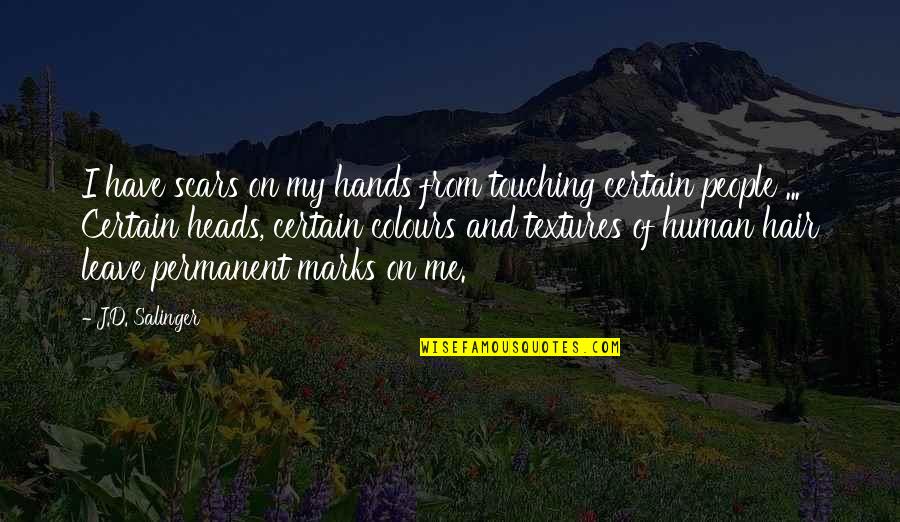 I have scars on my hands from touching certain people ... Certain heads, certain colours and textures of human hair leave permanent marks on me. —
J.D. Salinger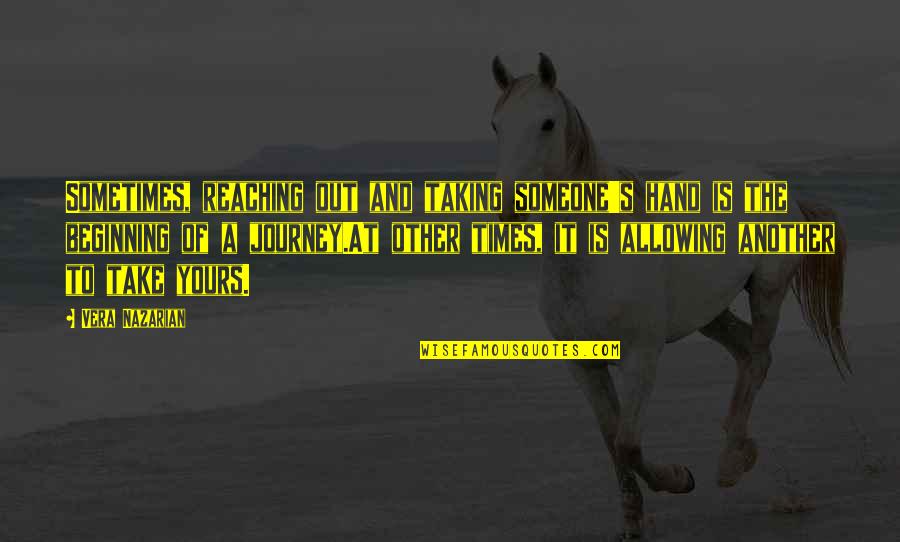 Sometimes, reaching out and taking someone's hand is the beginning of a journey.
At other times, it is allowing another to take yours. —
Vera Nazarian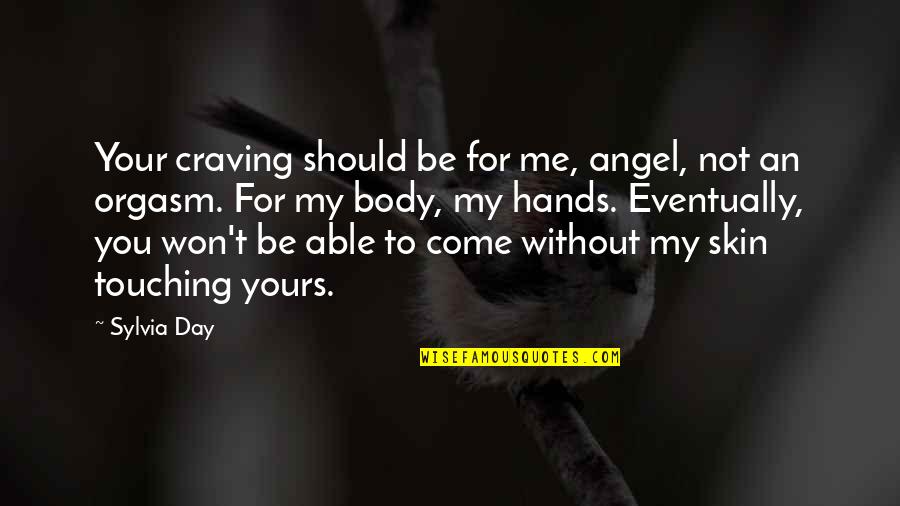 Your craving should be for me, angel, not an orgasm. For my body, my hands. Eventually, you won't be able to come without my skin touching yours. —
Sylvia Day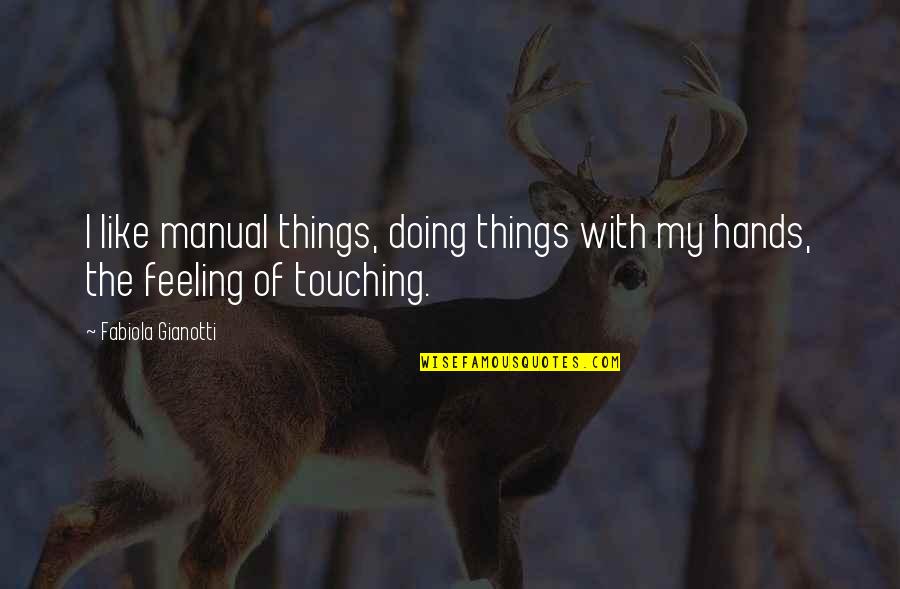 I like manual things, doing things with my hands, the feeling of touching. —
Fabiola Gianotti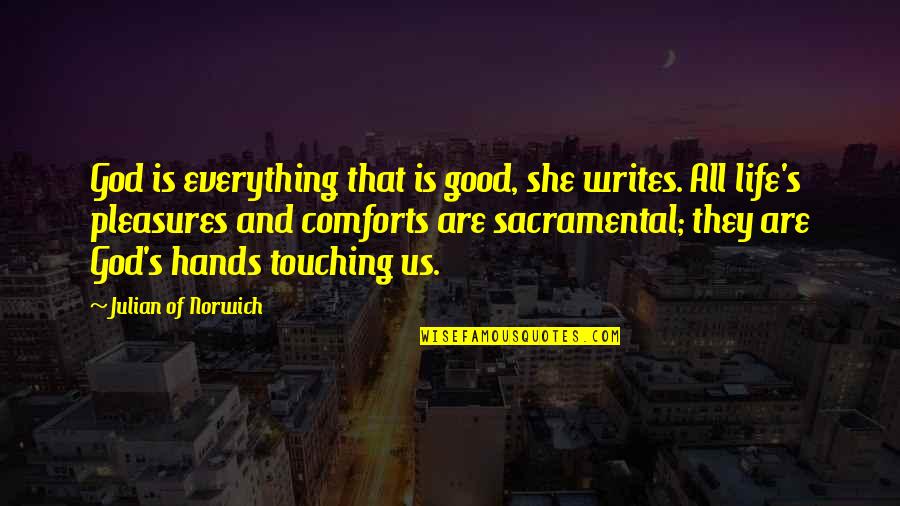 God is everything that is good, she writes. All life's pleasures and comforts are sacramental; they are God's hands touching us. —
Julian Of Norwich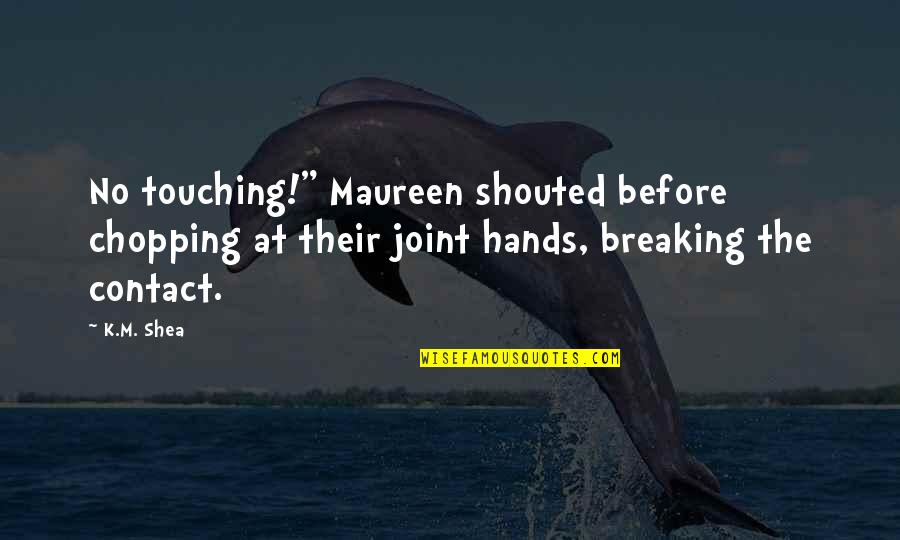 No touching!" Maureen shouted before chopping at their joint hands, breaking the contact. —
K.M. Shea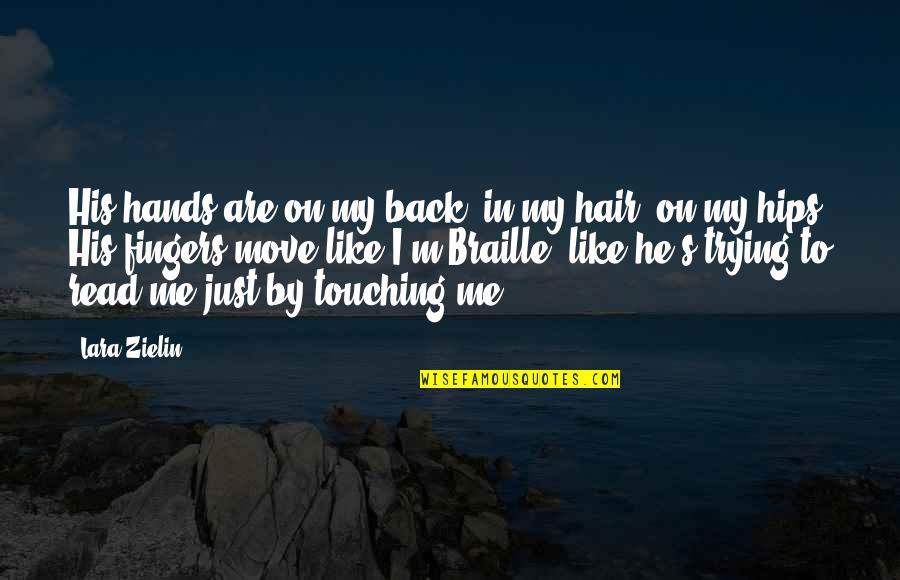 His hands are on my back, in my hair, on my hips. His fingers move like I'm Braille, like he's trying to read me just by touching me. —
Lara Zielin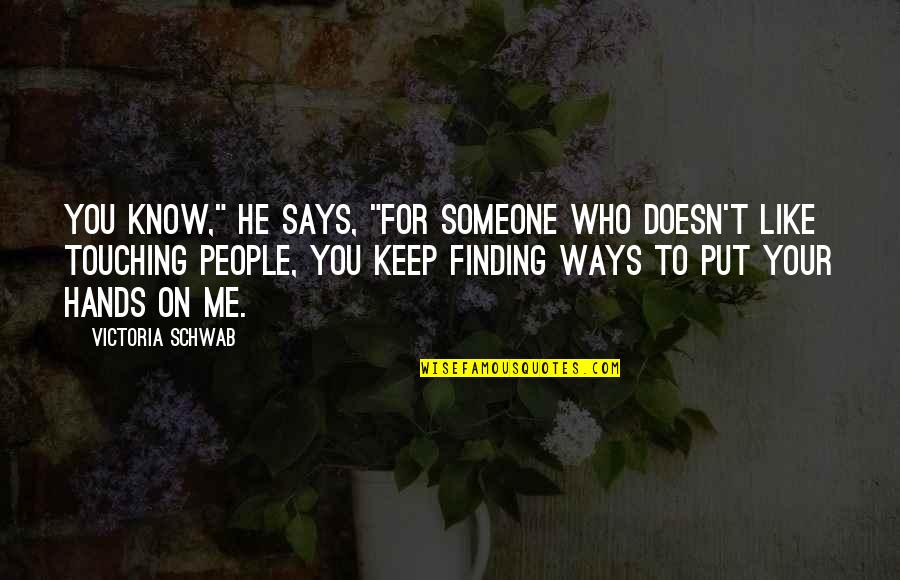 You know," he says, "for someone who doesn't like touching people, you keep finding ways to put your hands on me. —
Victoria Schwab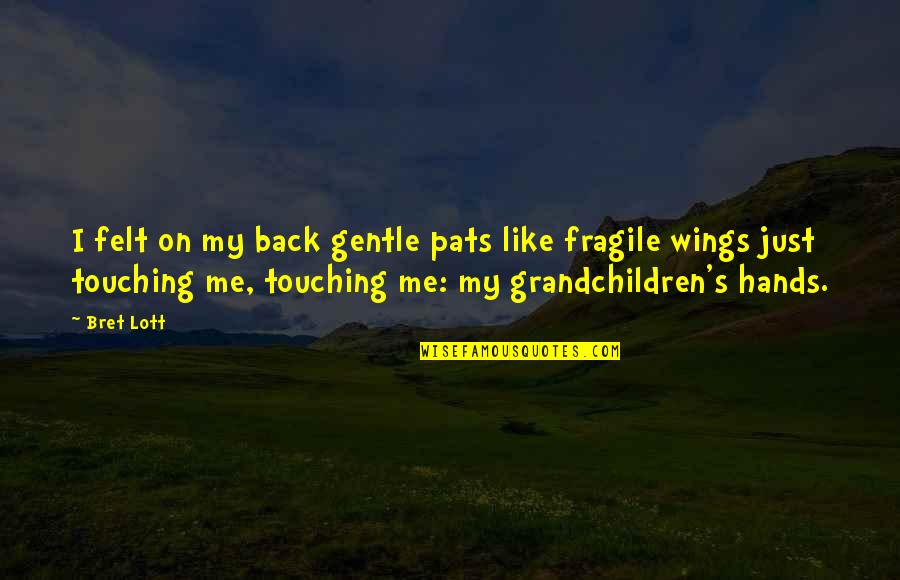 I felt on my back gentle pats like fragile wings just touching me, touching me: my grandchildren's hands. —
Bret Lott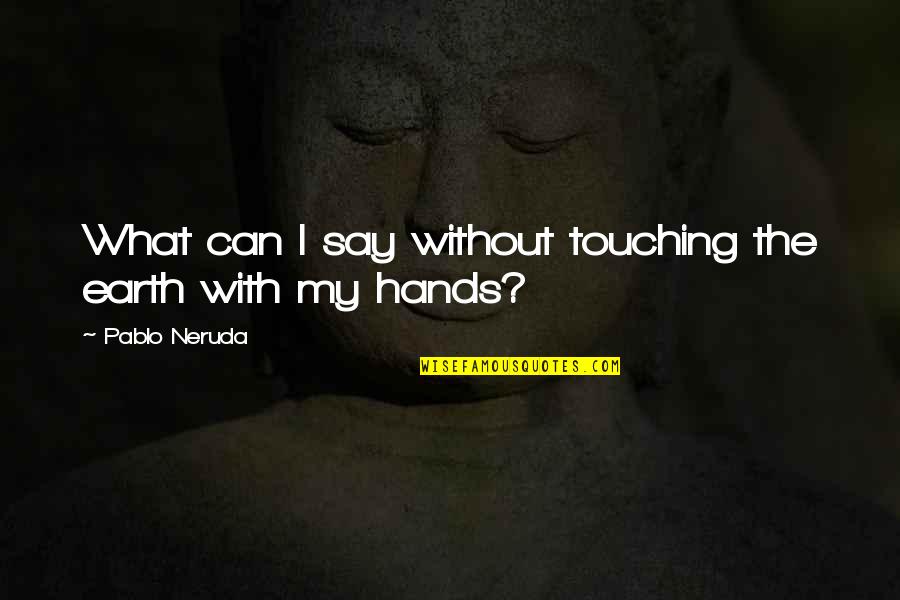 What can I say without touching the earth with my hands? —
Pablo Neruda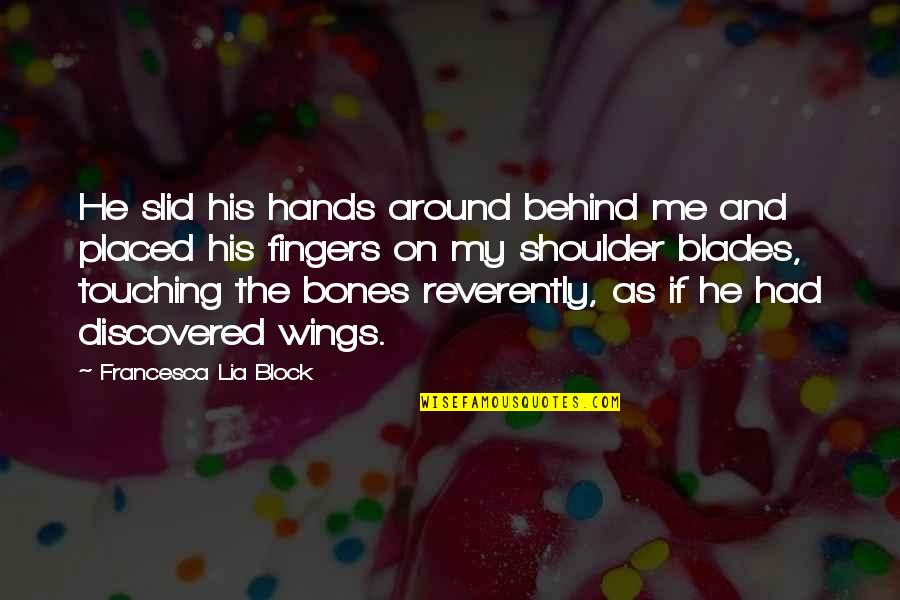 He slid his hands around behind me and placed his fingers on my shoulder blades, touching the bones reverently, as if he had discovered wings. —
Francesca Lia Block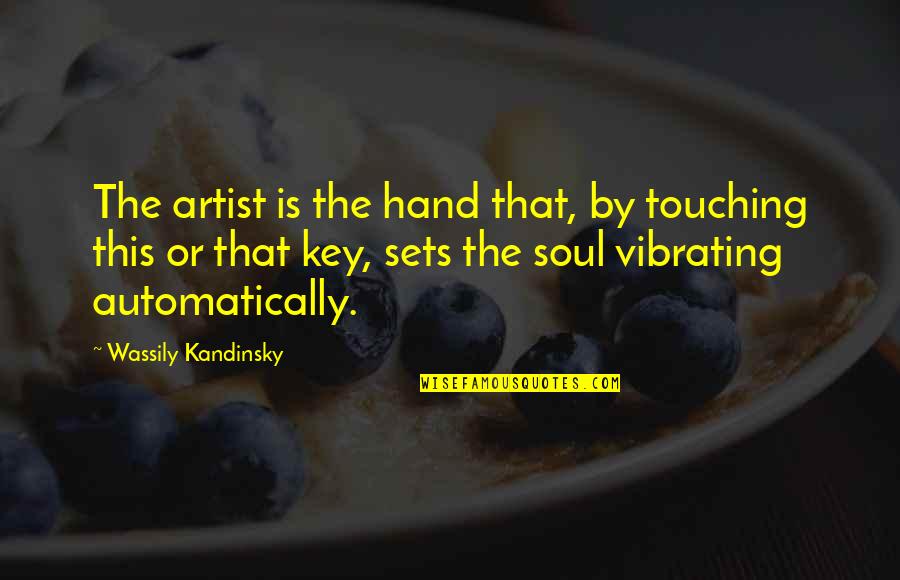 The artist is the hand that, by touching this or that key, sets the soul vibrating automatically. —
Wassily Kandinsky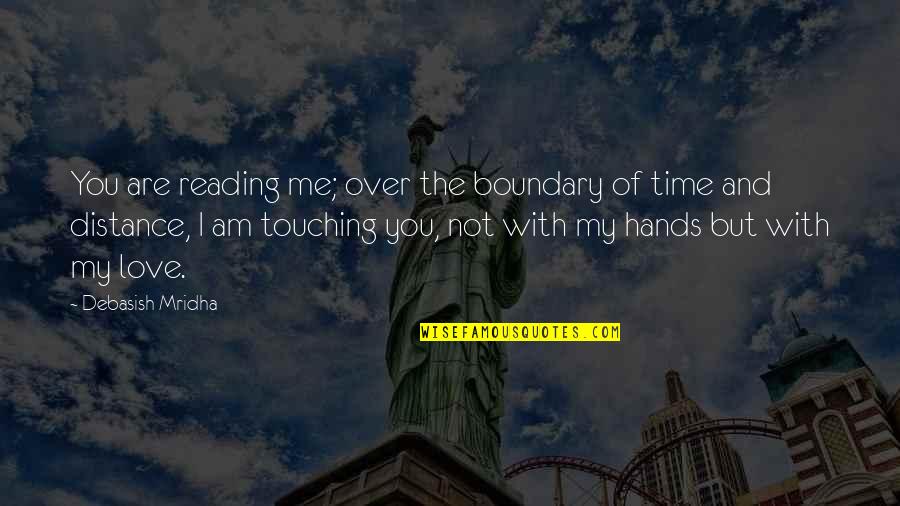 You are reading me; over the boundary of time and distance, I am touching you, not with my hands but with my love. —
Debasish Mridha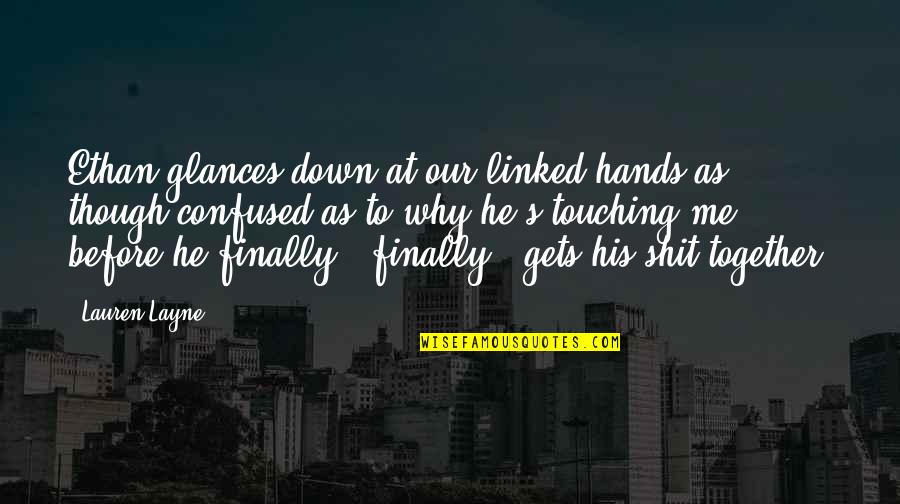 Ethan glances down at our linked hands as though confused as to why he's touching me, before he finally - finally - gets his shit together. —
Lauren Layne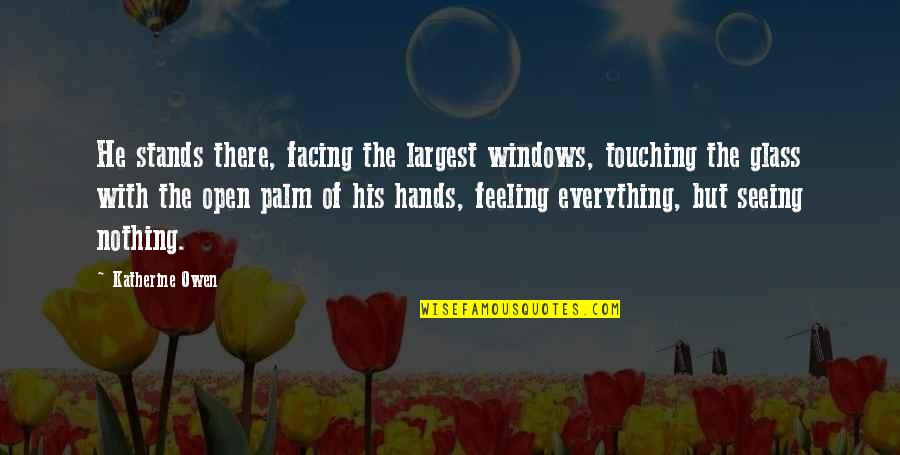 He stands there, facing the largest windows, touching the glass with the open palm of his hands, feeling everything, but seeing nothing. —
Katherine Owen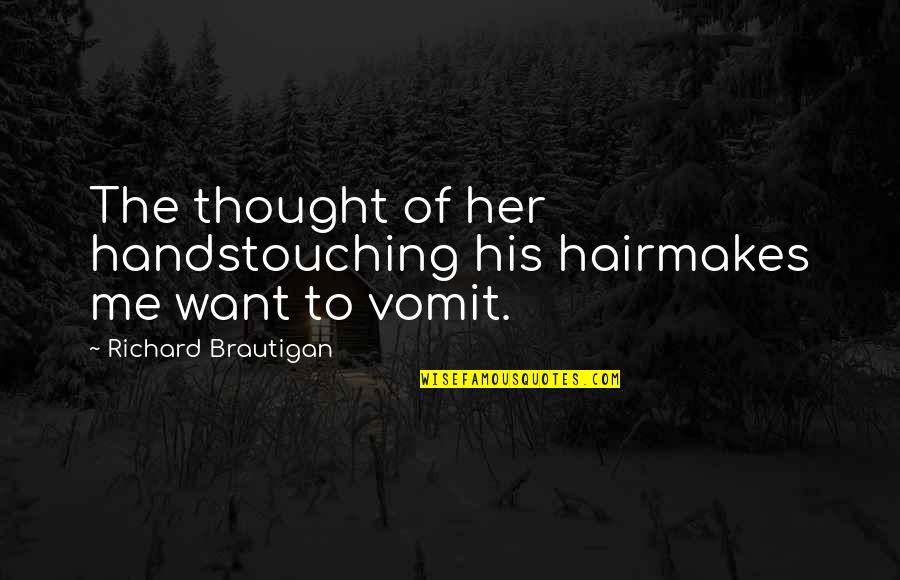 The thought of her hands
touching his hair
makes me want to vomit. —
Richard Brautigan