Titles In Quotes
Collection of top 59 famous quotes about Titles In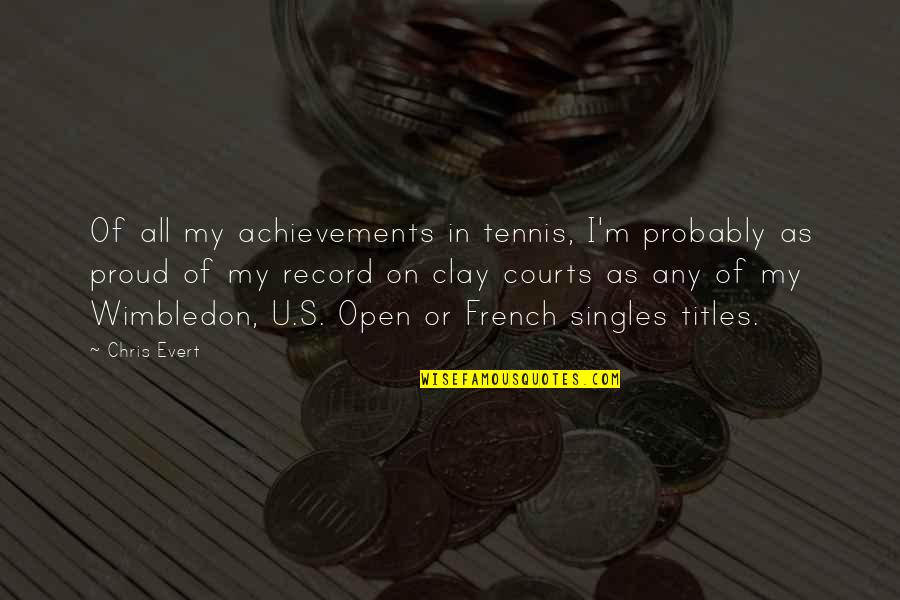 Of all my achievements in tennis, I'm probably as proud of my record on clay courts as any of my Wimbledon, U.S. Open or French singles titles.
—
Chris Evert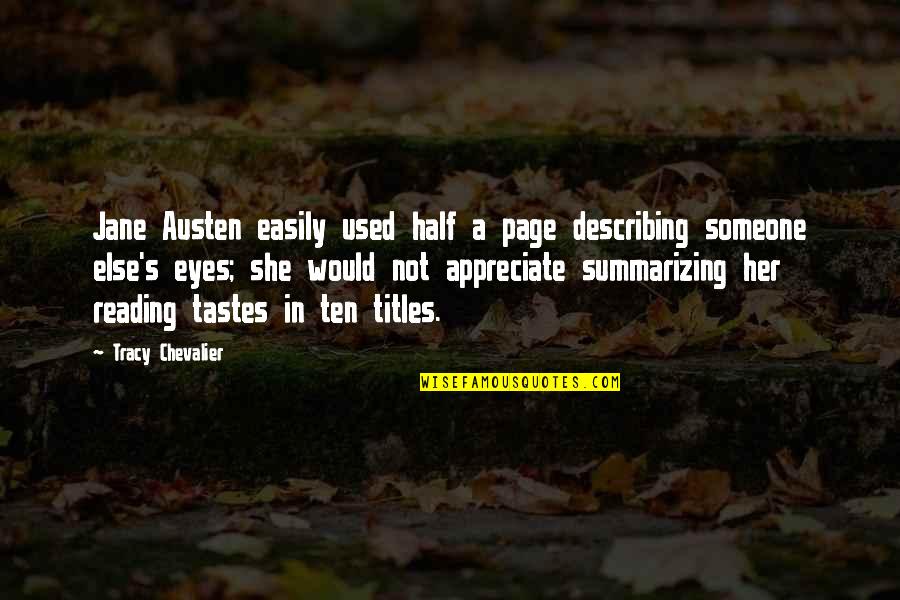 Jane Austen easily used half a page describing someone else's eyes; she would not appreciate summarizing her reading tastes in ten titles.
—
Tracy Chevalier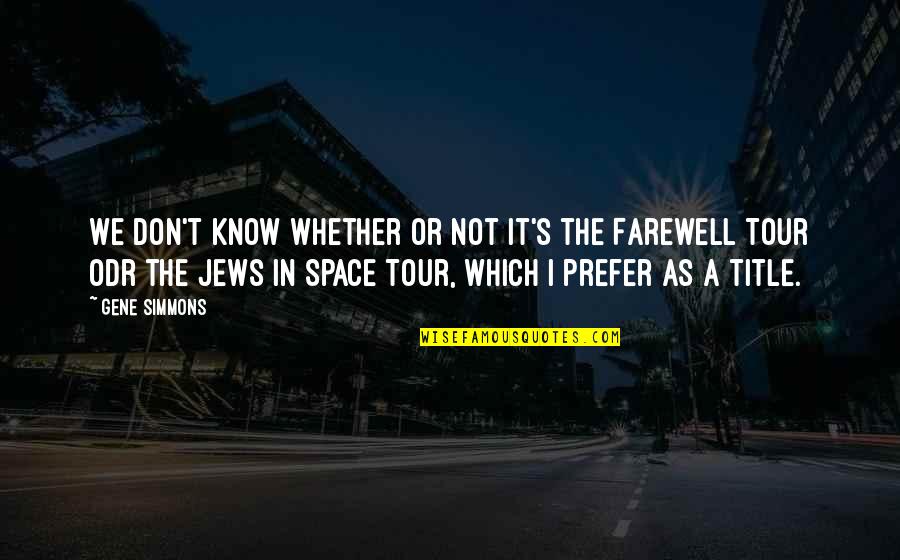 We don't know whether or not it's the Farewell Tour odr the Jews in Space Tour, which I prefer as a title.
—
Gene Simmons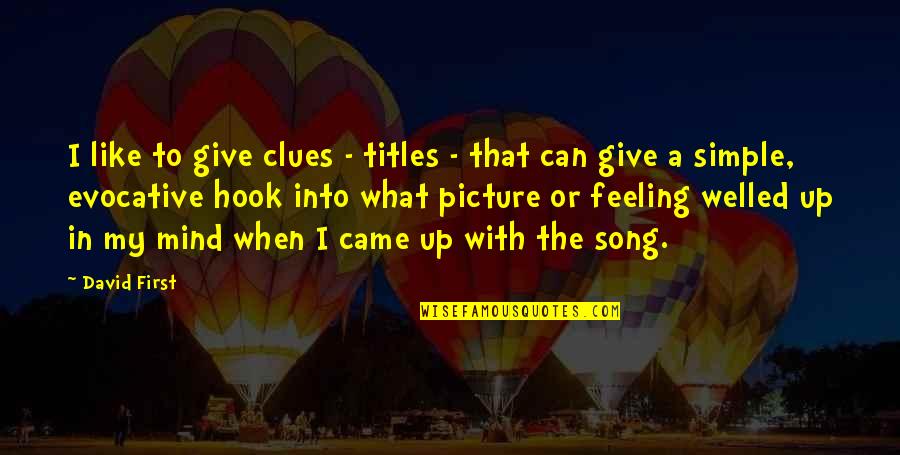 I like to give clues - titles - that can give a simple, evocative hook into what picture or feeling welled up in my mind when I came up with the song.
—
David First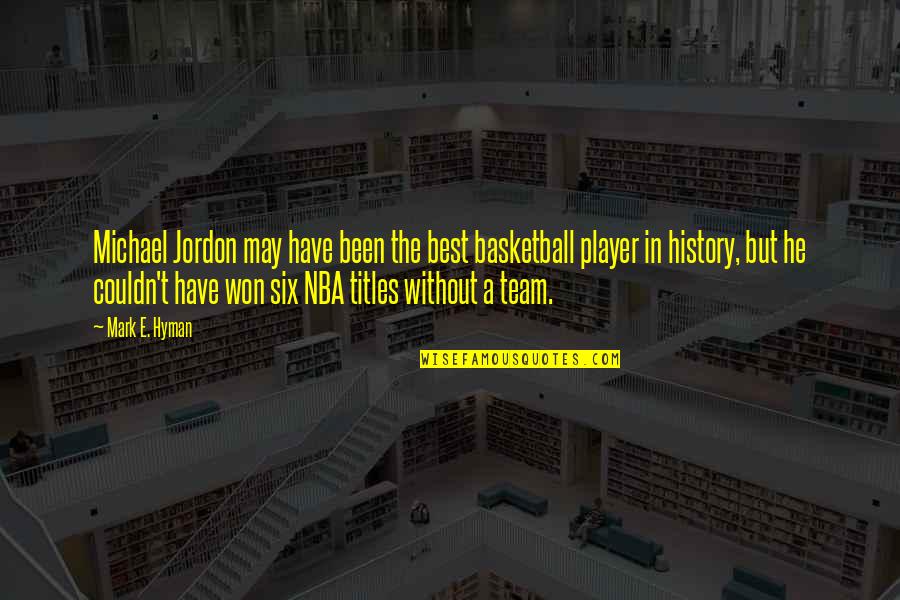 Michael Jordon may have been the best basketball player in history, but he couldn't have won six NBA titles without a team.
—
Mark E. Hyman
Physicians are many in title but very few in reality.
—
Hippocrates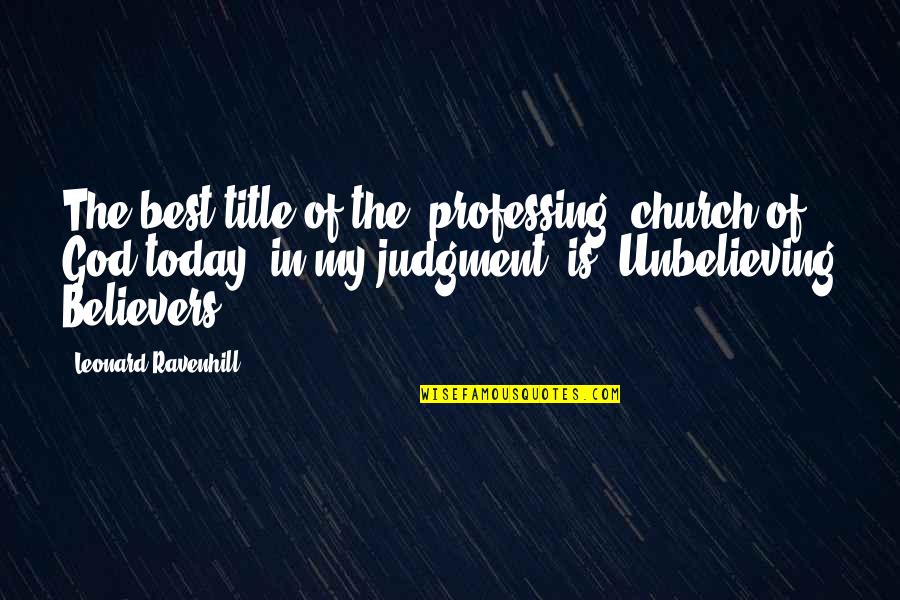 The best title of the [professing] church of God today, in my judgment, is 'Unbelieving Believers.'
—
Leonard Ravenhill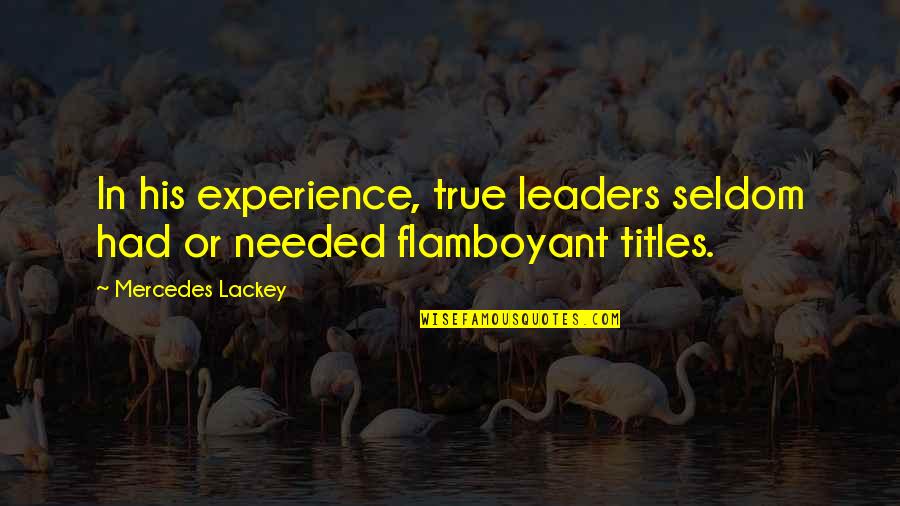 In his experience, true leaders seldom had or needed flamboyant titles.
—
Mercedes Lackey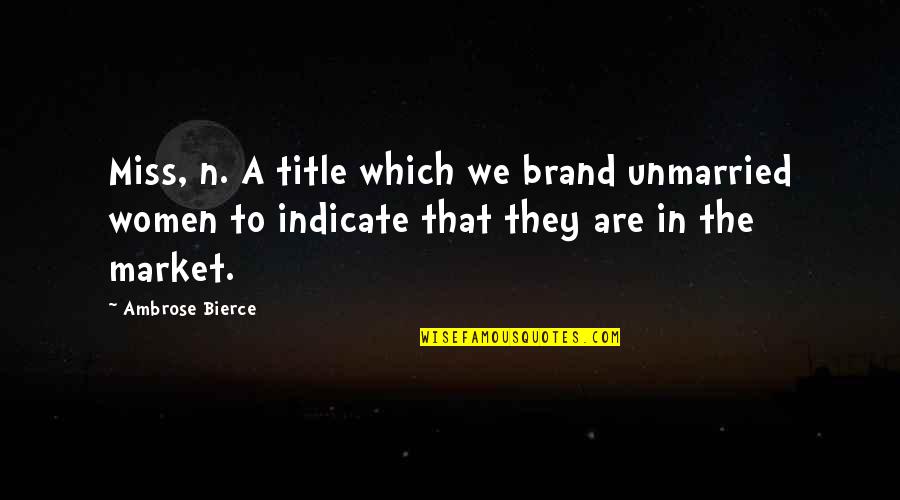 Miss, n. A title which we brand unmarried women to indicate that they are in the market. —
Ambrose Bierce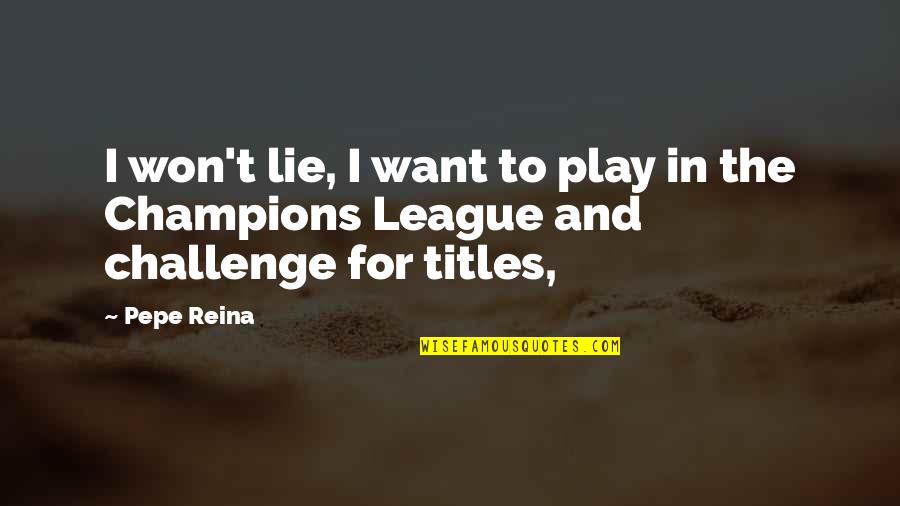 I won't lie, I want to play in the Champions League and challenge for titles, —
Pepe Reina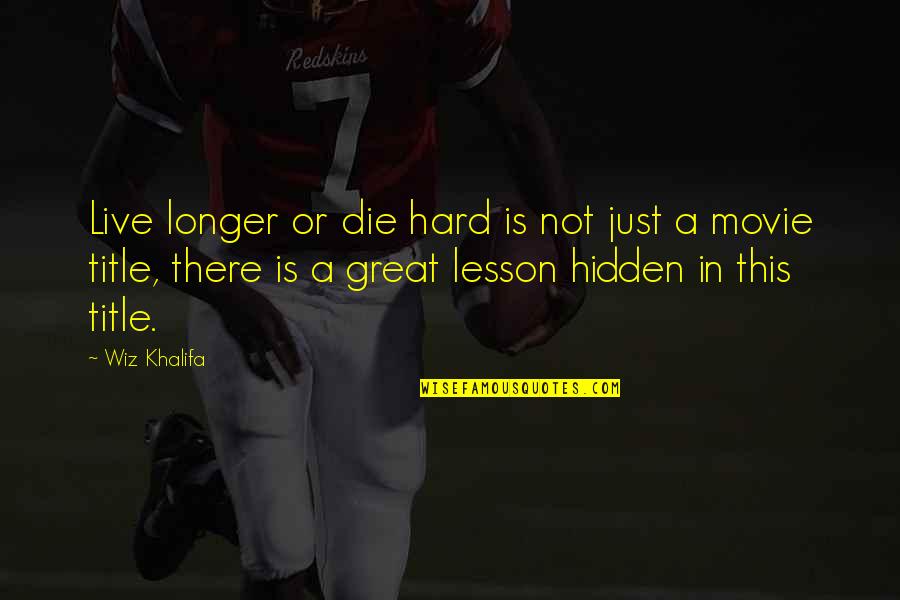 Live longer or die hard is not just a movie title, there is a great lesson hidden in this title. —
Wiz Khalifa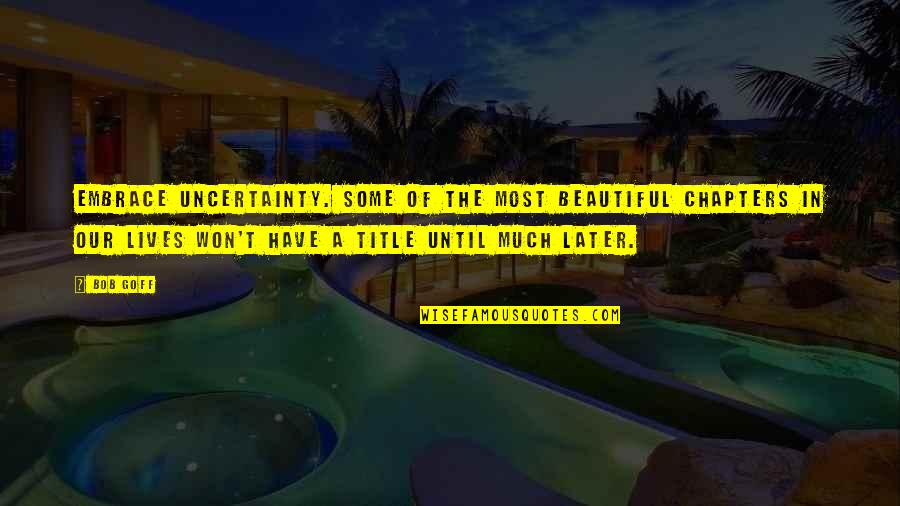 Embrace uncertainty. Some of the most beautiful chapters in our lives won't have a title until much later. —
Bob Goff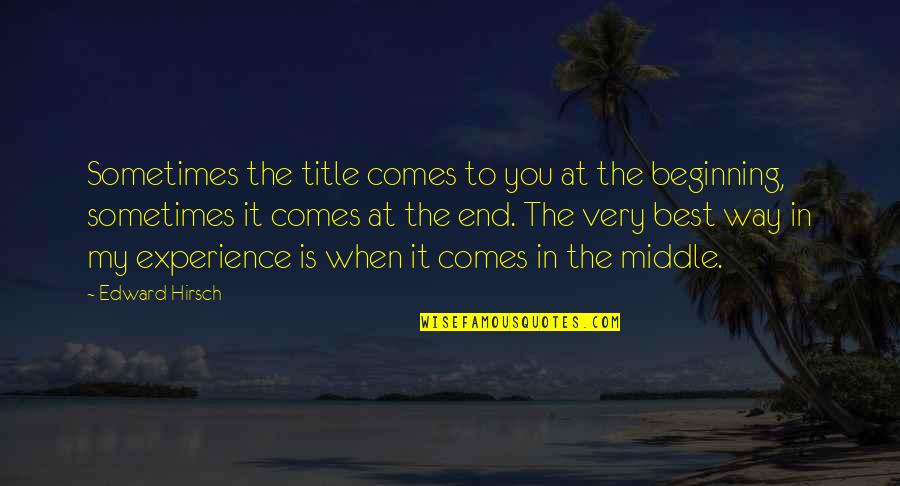 Sometimes the title comes to you at the beginning, sometimes it comes at the end. The very best way in my experience is when it comes in the middle. —
Edward Hirsch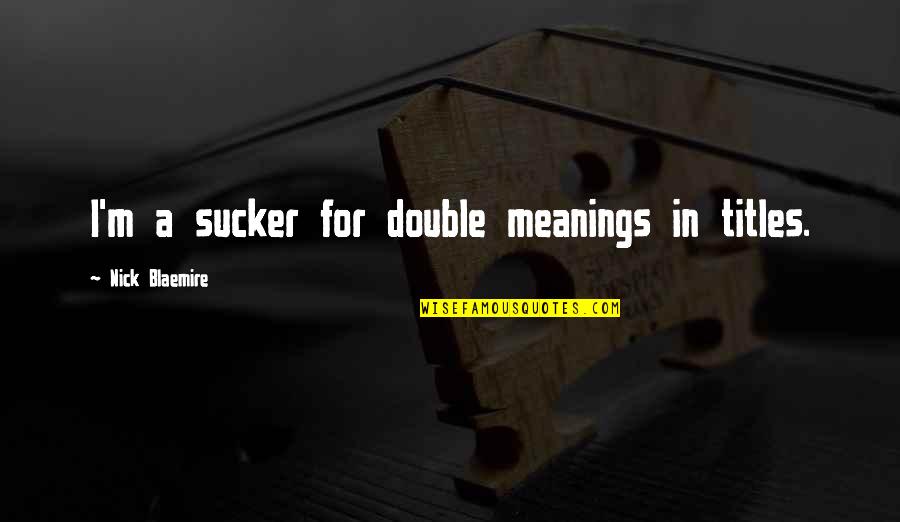 I'm a sucker for double meanings in titles. —
Nick Blaemire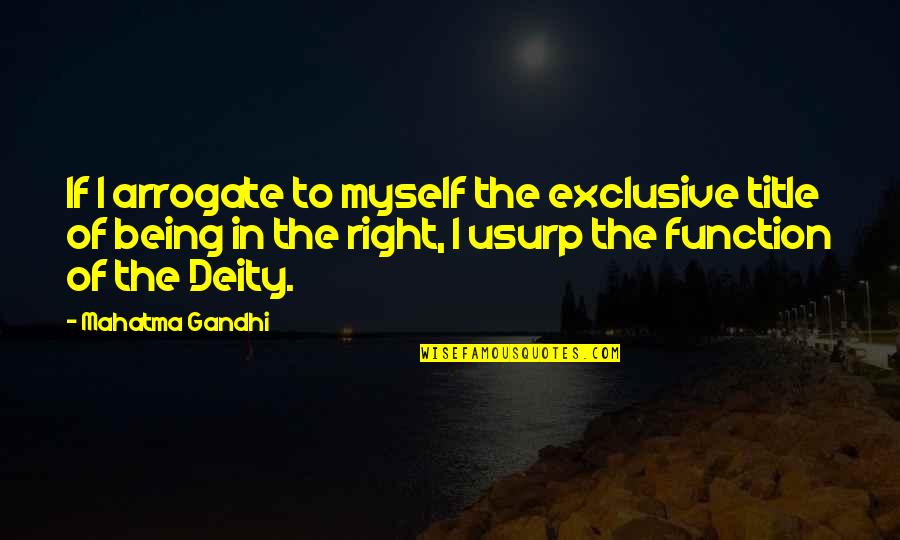 If I arrogate to myself the exclusive title of being in the right, I usurp the function of the Deity. —
Mahatma Gandhi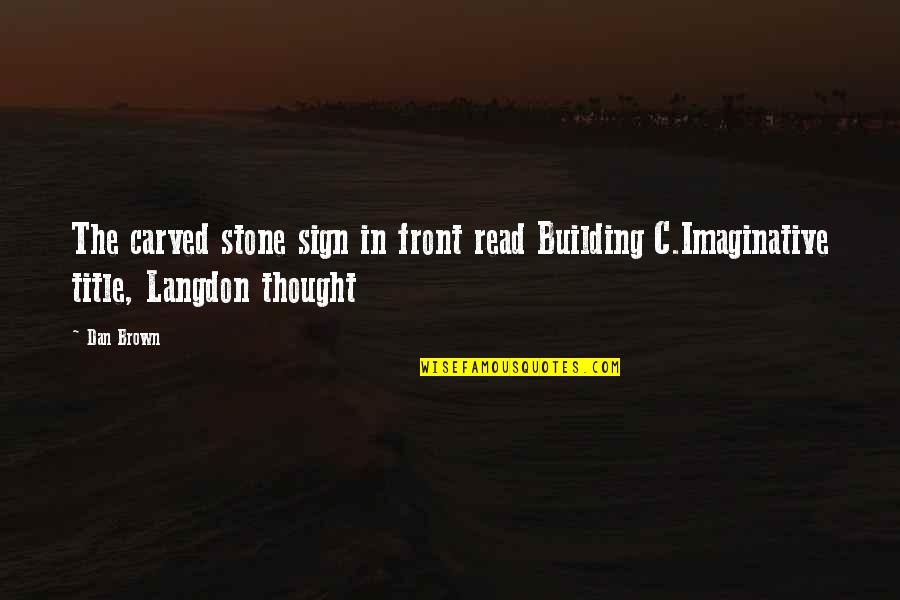 The carved stone sign in front read Building C.
Imaginative title, Langdon thought —
Dan Brown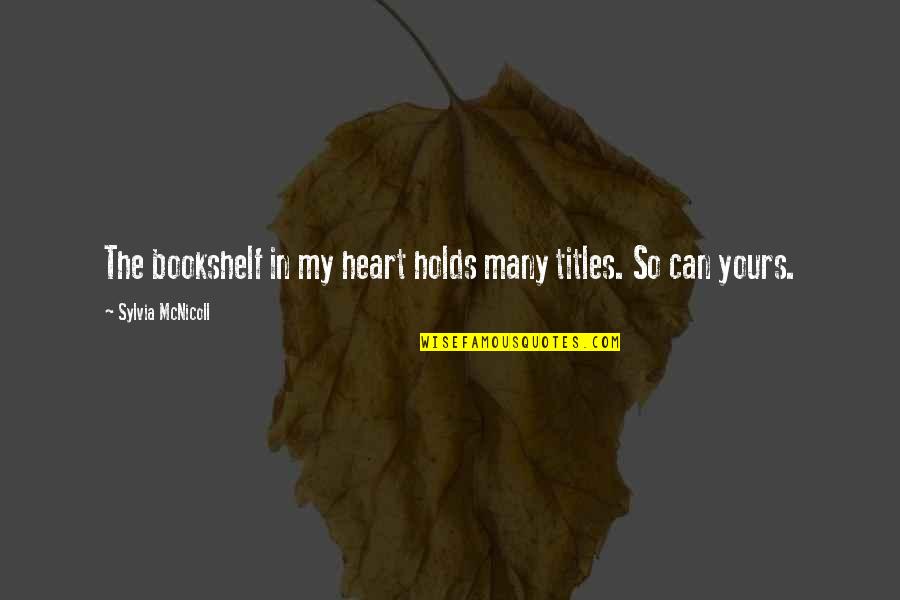 The bookshelf in my heart holds many titles. So can yours. —
Sylvia McNicoll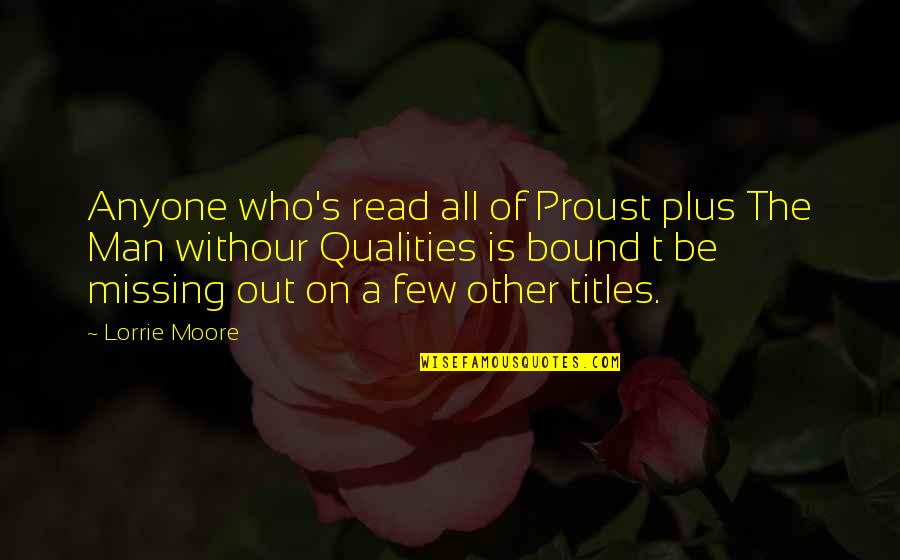 Anyone who's read all of Proust plus The Man withour Qualities is bound t be missing out on a few other titles. —
Lorrie Moore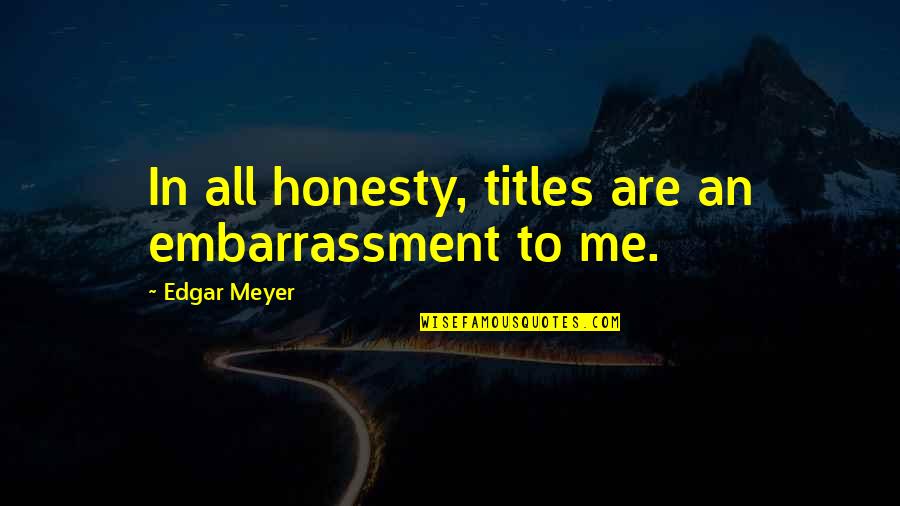 In all honesty, titles are an embarrassment to me. —
Edgar Meyer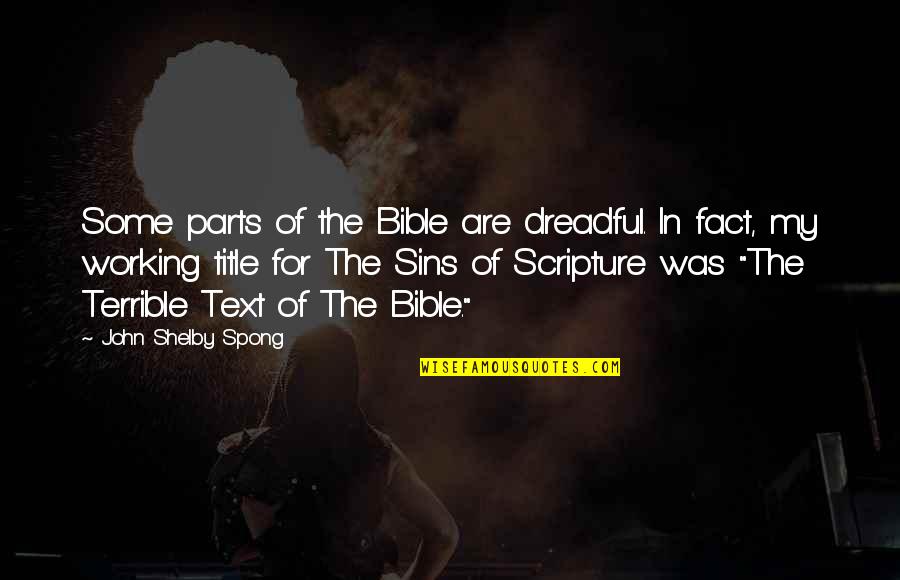 Some parts of the Bible are dreadful. In fact, my working title for The Sins of Scripture was "The Terrible Text of The Bible." —
John Shelby Spong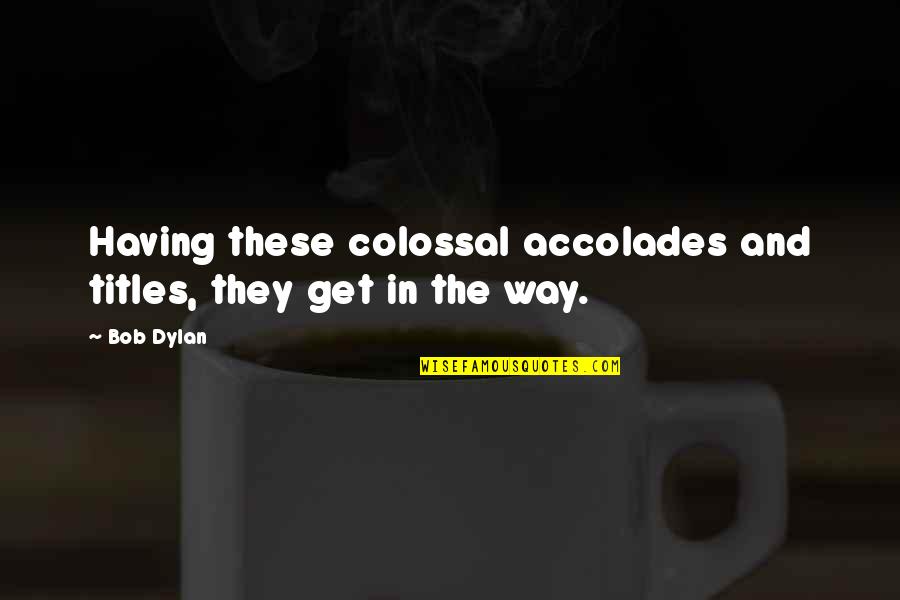 Having these colossal accolades and titles, they get in the way. —
Bob Dylan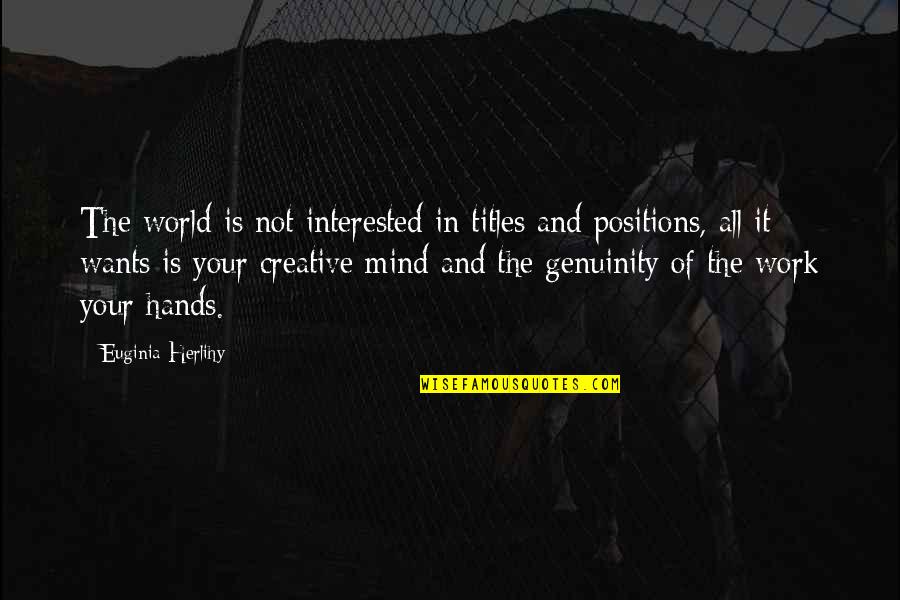 The world is not interested in titles and positions, all it wants is your creative mind and the genuinity of the work your hands. —
Euginia Herlihy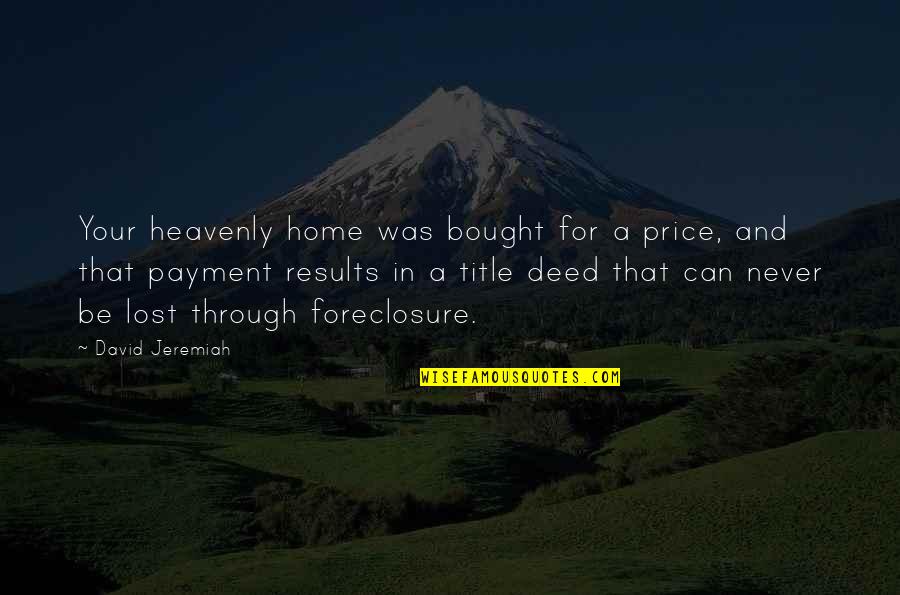 Your heavenly home was bought for a price, and that payment results in a title deed that can never be lost through foreclosure. —
David Jeremiah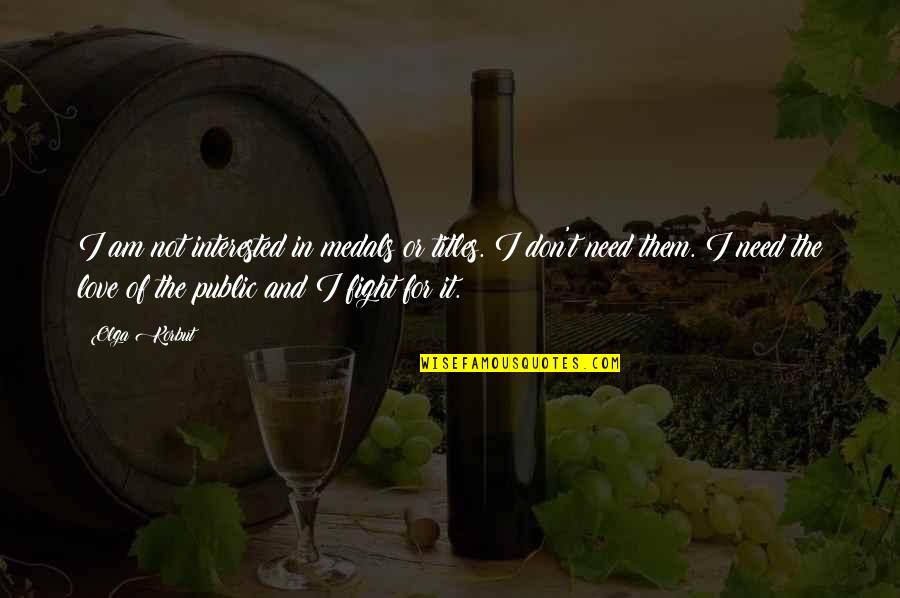 I am not interested in medals or titles. I don't need them. I need the love of the public and I fight for it. —
Olga Korbut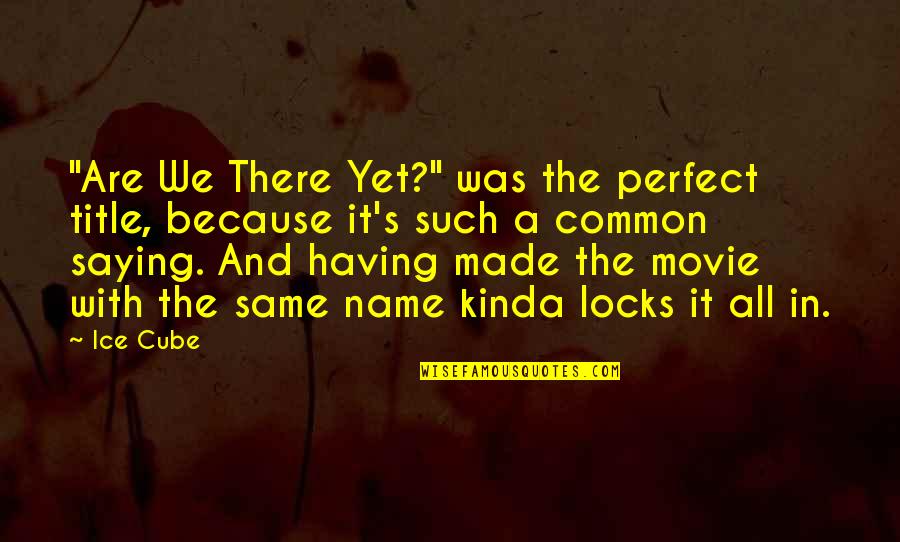 "Are We There Yet?" was the perfect title, because it's such a common saying. And having made the movie with the same name kinda locks it all in. —
Ice Cube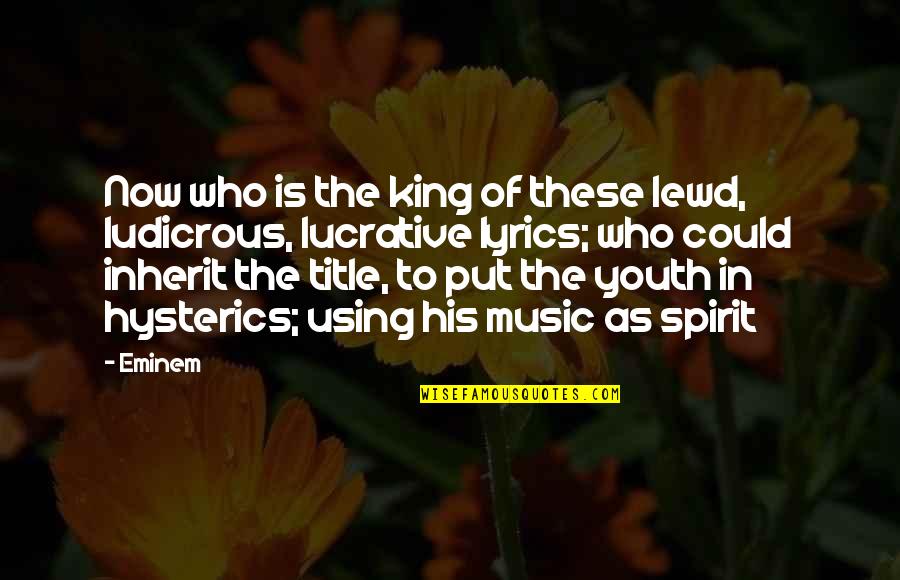 Now who is the king of these lewd, ludicrous, lucrative lyrics; who could inherit the title, to put the youth in hysterics; using his music as spirit —
Eminem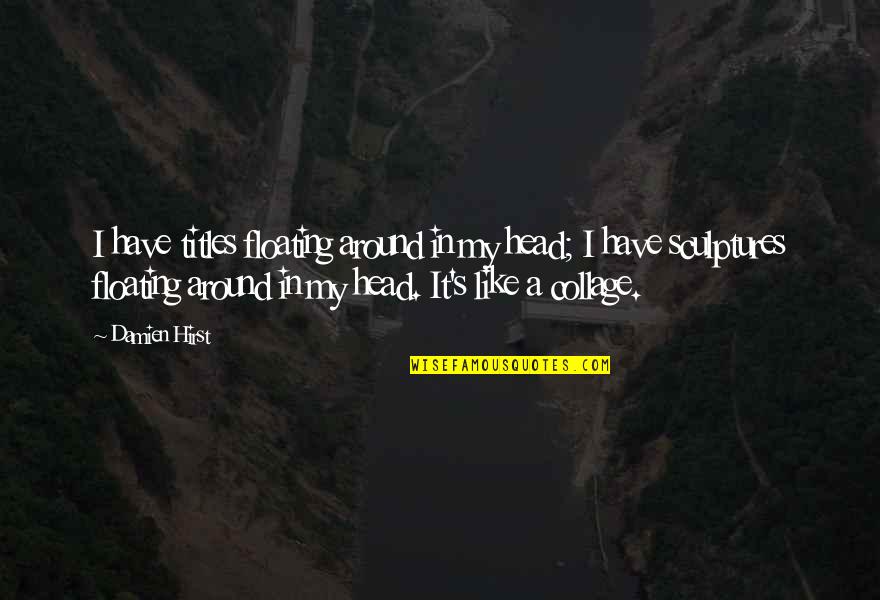 I have titles floating around in my head; I have sculptures floating around in my head. It's like a collage. —
Damien Hirst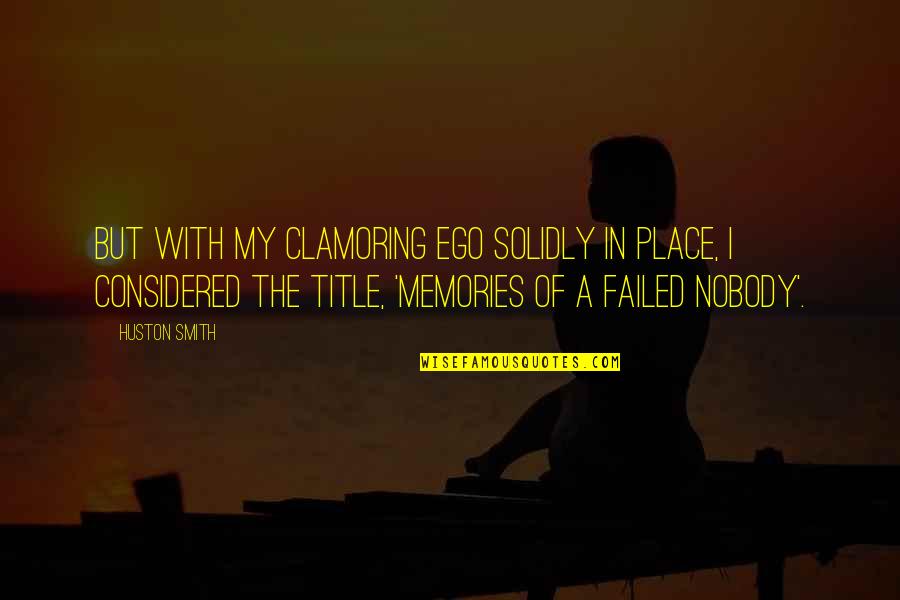 But with my clamoring ego solidly in place, I considered the title, 'Memories of a Failed Nobody'. —
Huston Smith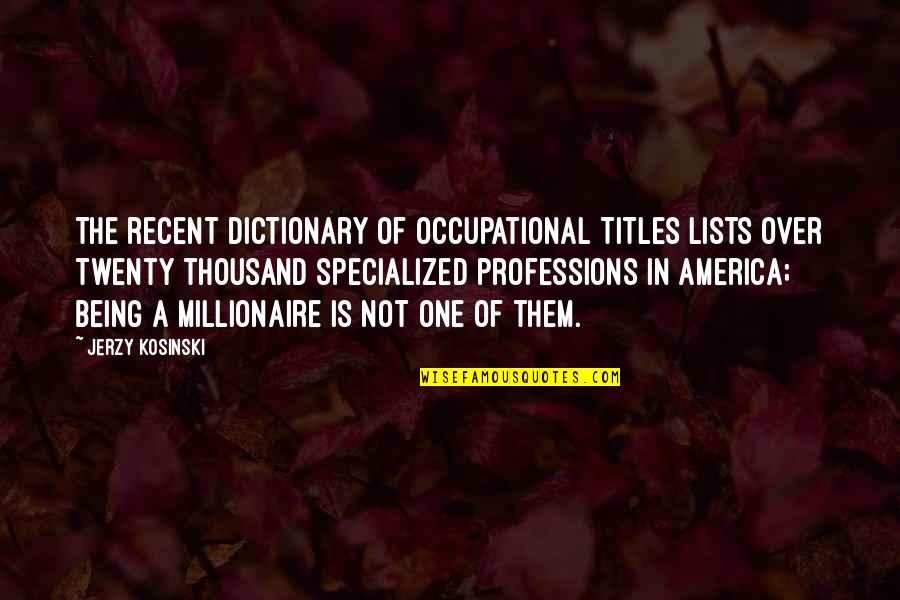 The recent Dictionary of Occupational Titles lists over twenty thousand specialized professions in America; being a millionaire is not one of them. —
Jerzy Kosinski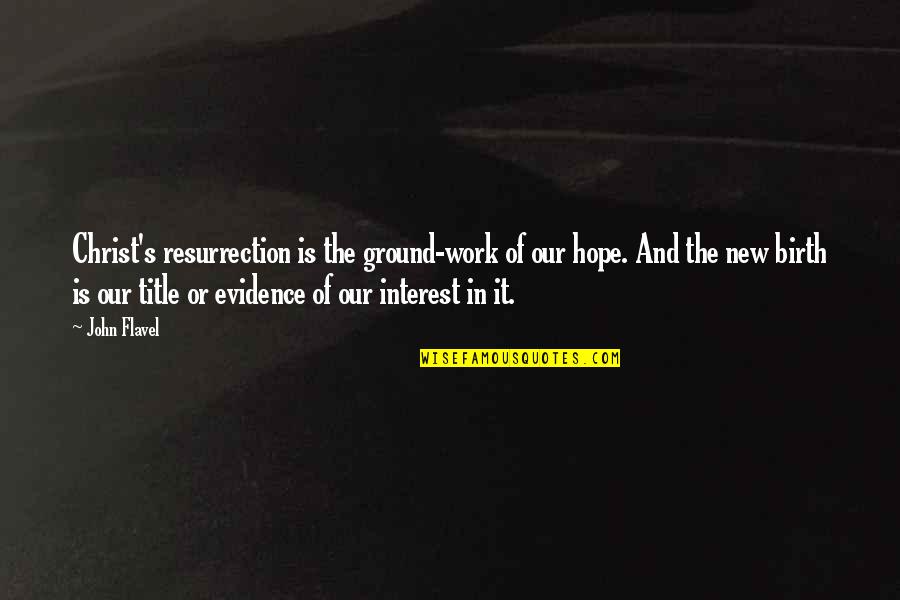 Christ's resurrection is the ground-work of our hope. And the new birth is our title or evidence of our interest in it. —
John Flavel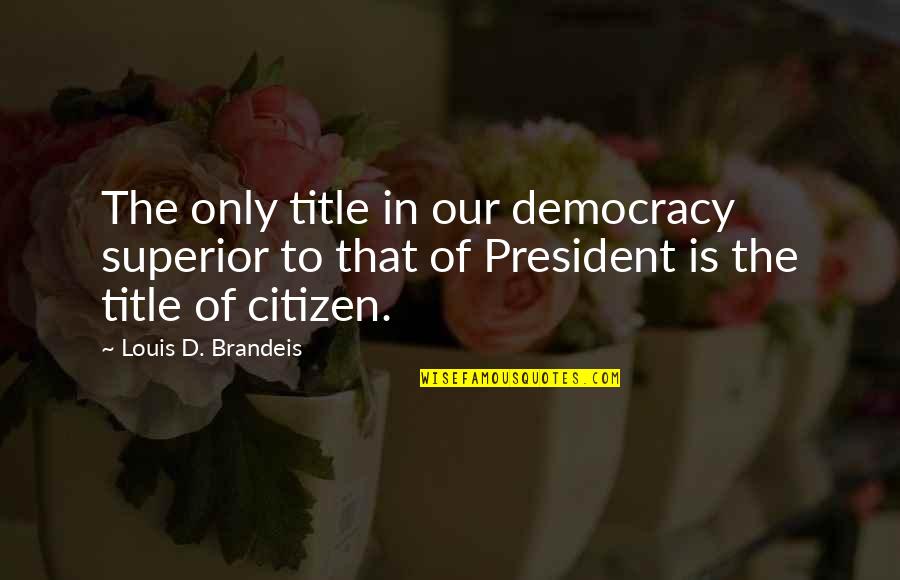 The only title in our democracy superior to that of President is the title of citizen. —
Louis D. Brandeis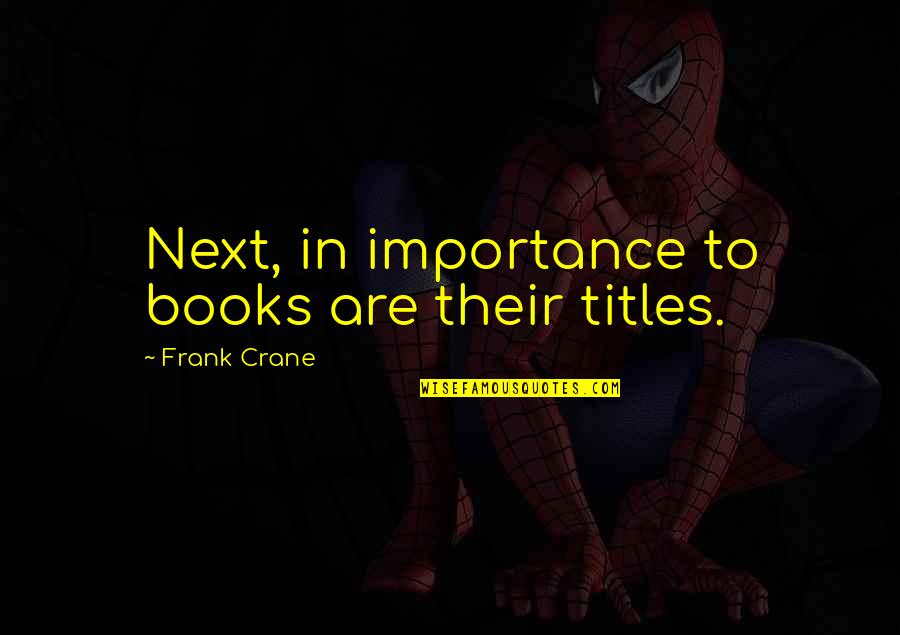 Next, in importance to books are their titles. —
Frank Crane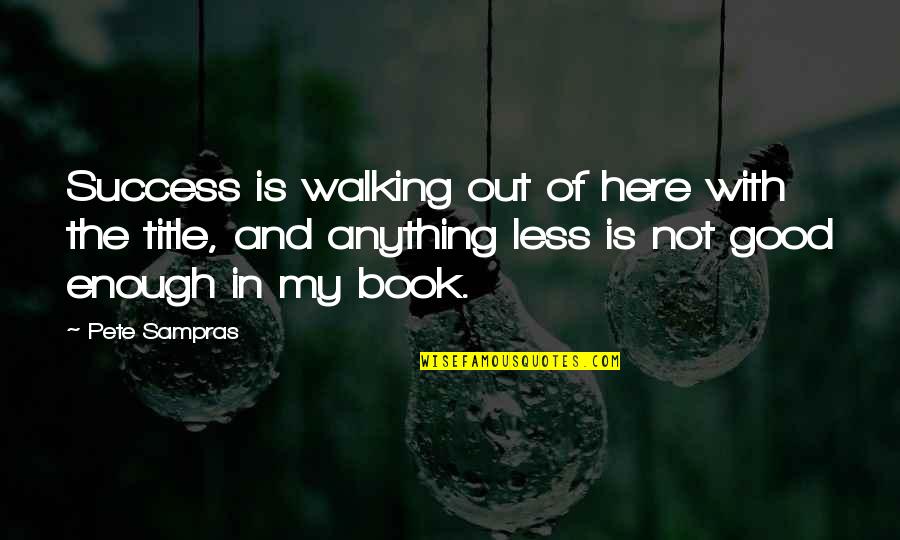 Success is walking out of here with the title, and anything less is not good enough in my book. —
Pete Sampras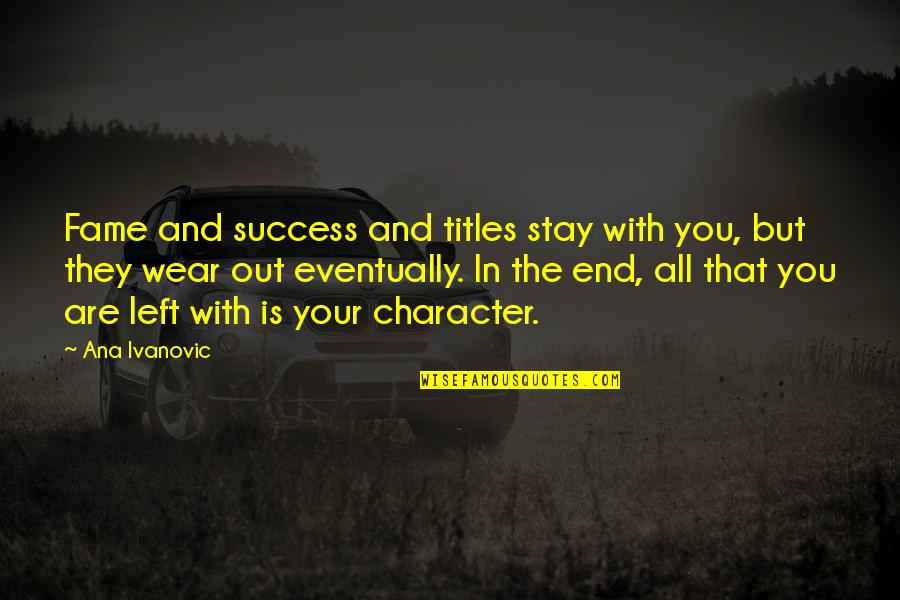 Fame and success and titles stay with you, but they wear out eventually. In the end, all that you are left with is your character. —
Ana Ivanovic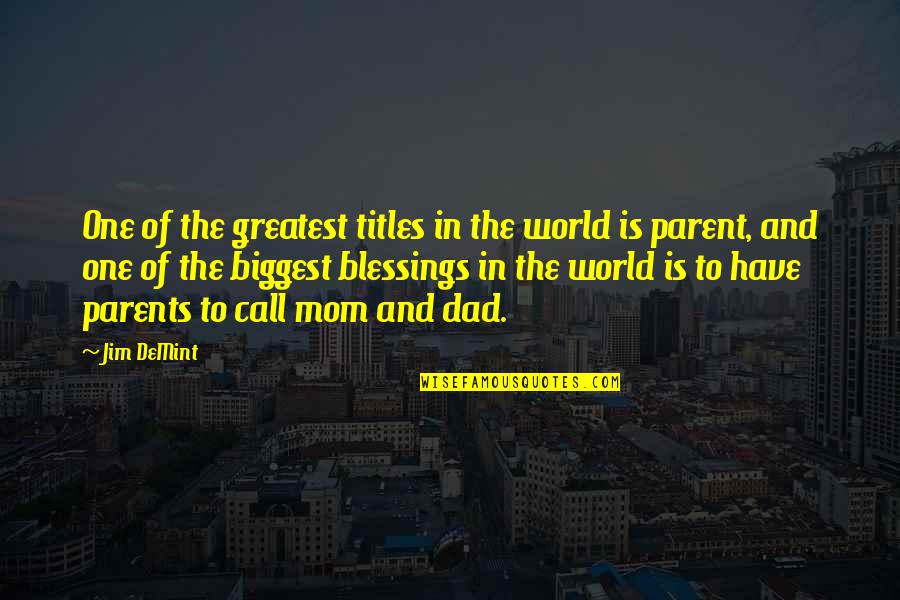 One of the greatest
titles in
the world is parent, and one of the biggest blessings in the world is to have parents to call mom and dad. —
Jim DeMint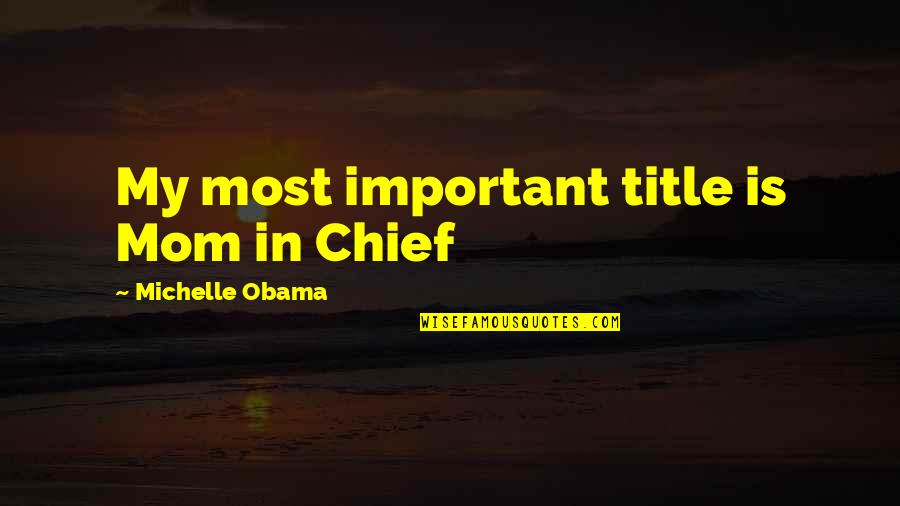 My most important title is Mom in Chief —
Michelle Obama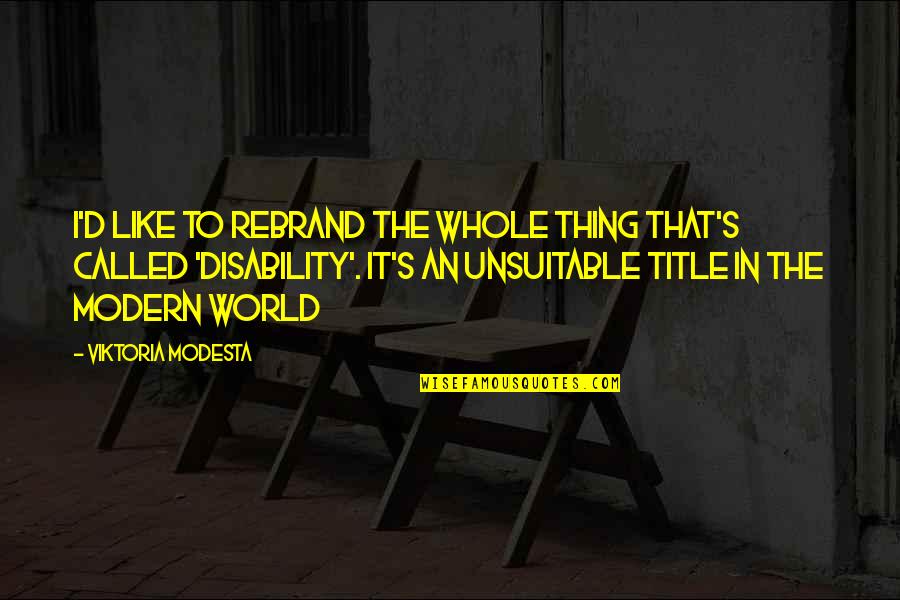 I'd like to rebrand the whole thing that's called 'disability'. It's an unsuitable title in the modern world —
Viktoria Modesta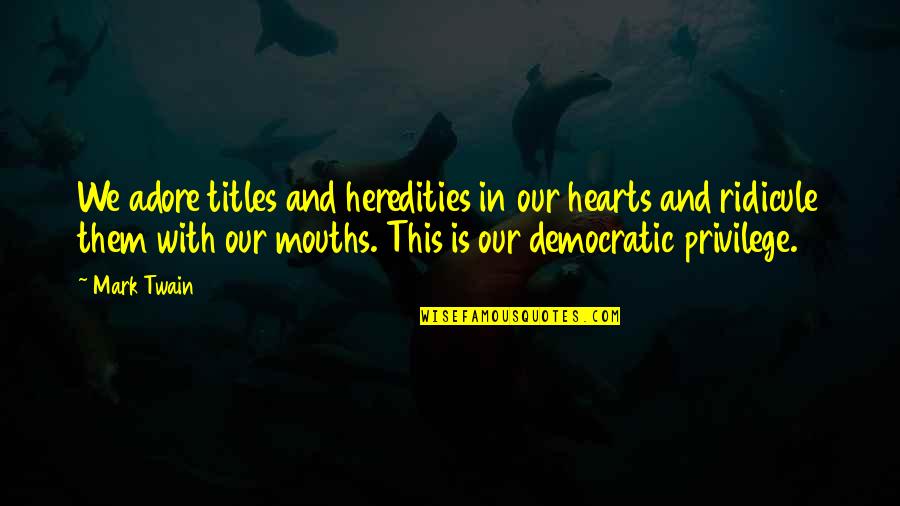 We adore titles and heredities in our hearts and ridicule them with our mouths. This is our democratic privilege. —
Mark Twain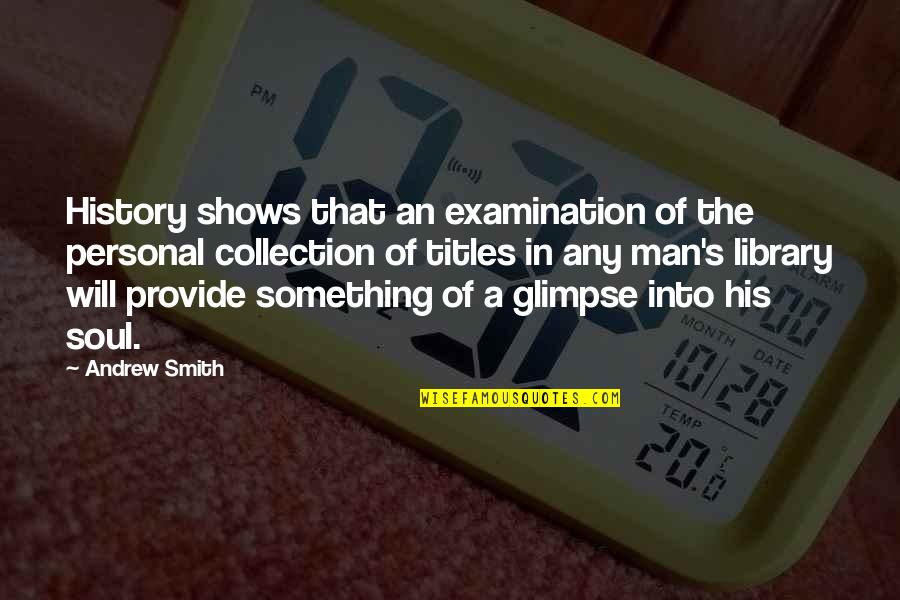 History shows that an examination of the personal collection of
titles in
any man's library will provide something of a glimpse into his soul. —
Andrew Smith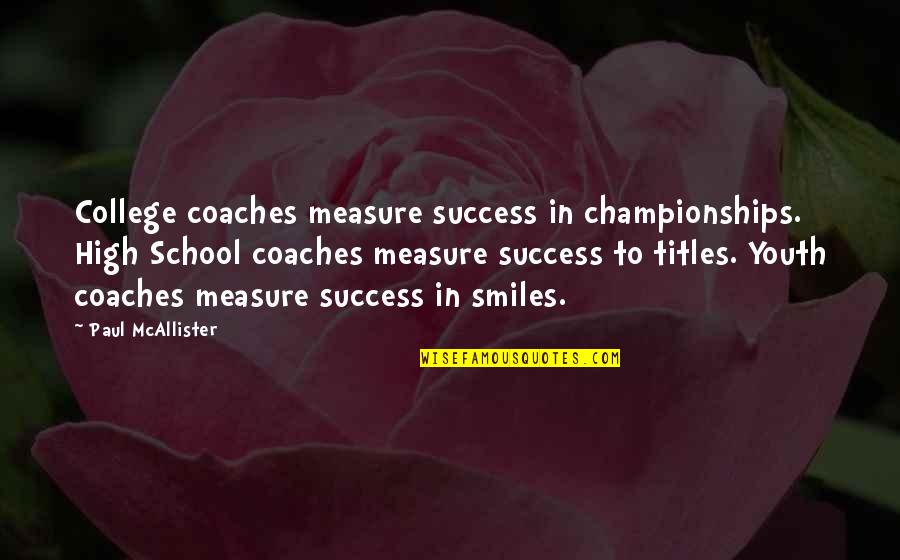 College coaches measure success in championships. High School coaches measure success to titles. Youth coaches measure success in smiles. —
Paul McAllister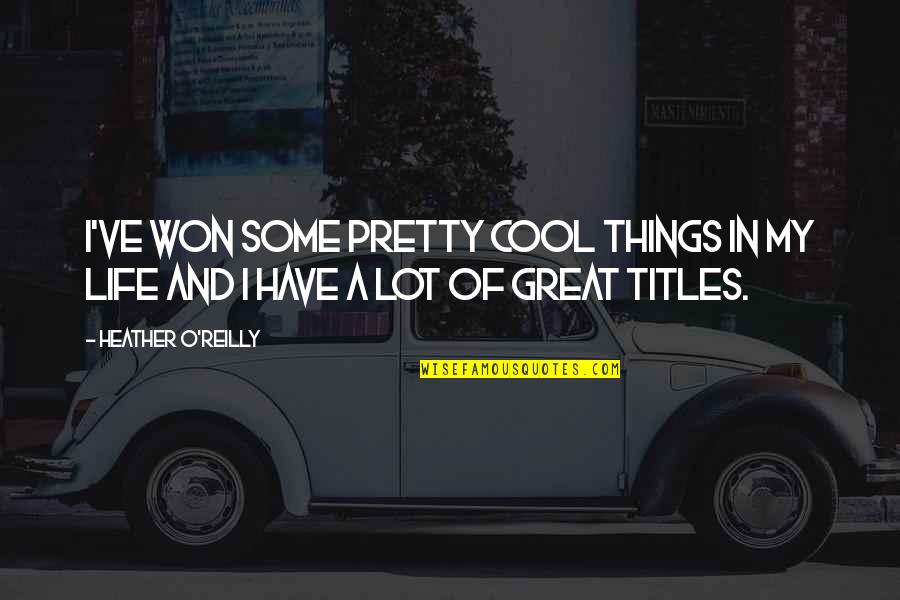 I've won some pretty cool things in my life and I have a lot of great titles. —
Heather O'Reilly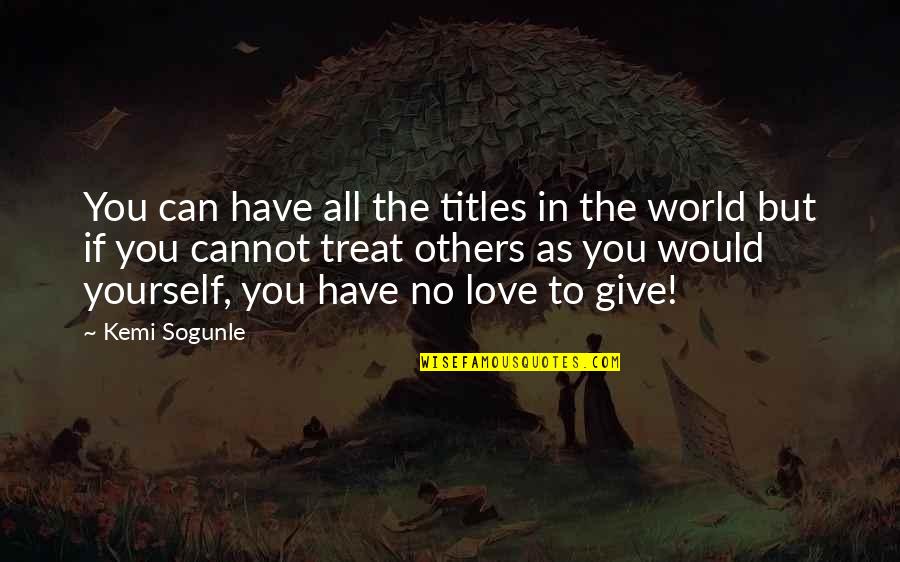 You can have all the
titles in
the world but if you cannot treat others as you would yourself, you have no love to give! —
Kemi Sogunle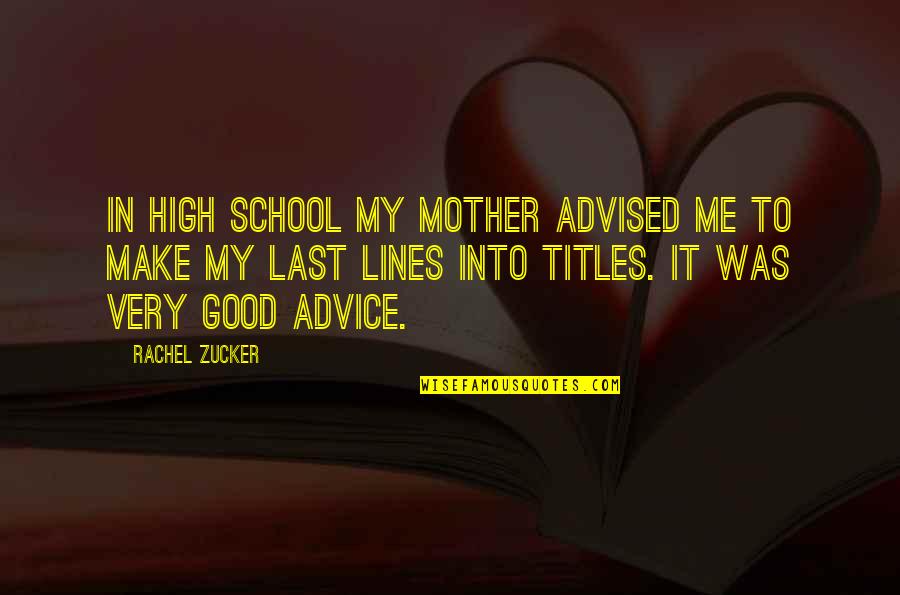 In high school my mother advised me to make my last lines into titles. It was very good advice. —
Rachel Zucker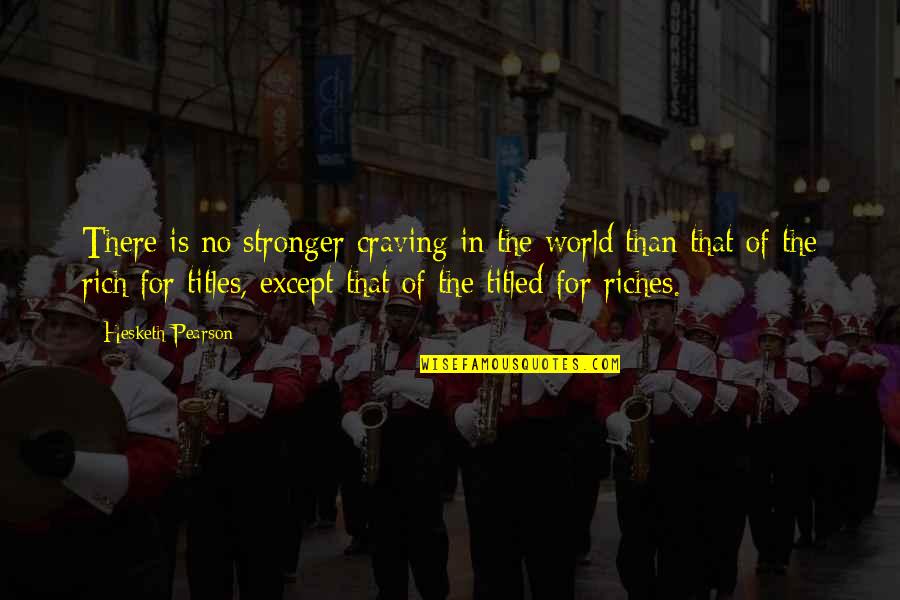 There is no stronger craving in the world than that of the rich for titles, except that of the titled for riches. —
Hesketh Pearson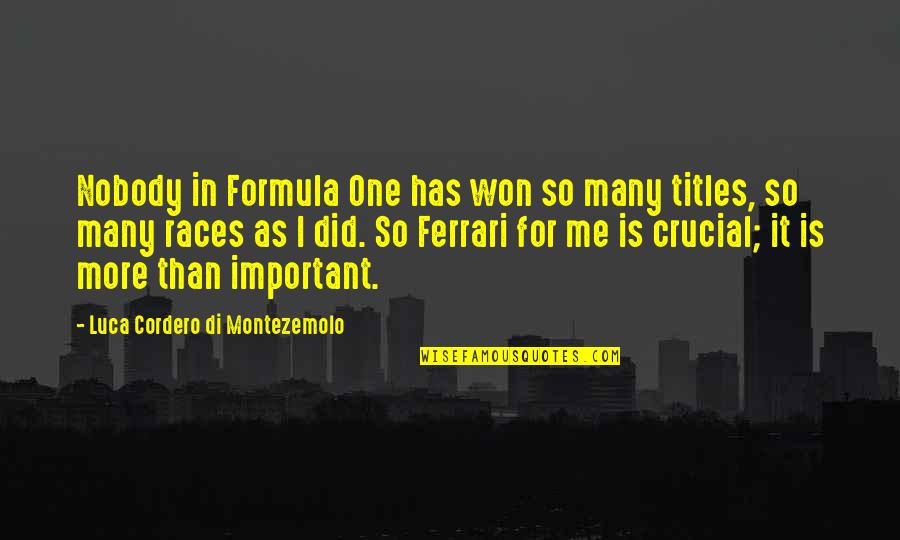 Nobody in Formula One has won so many titles, so many races as I did. So Ferrari for me is crucial; it is more than important. —
Luca Cordero Di Montezemolo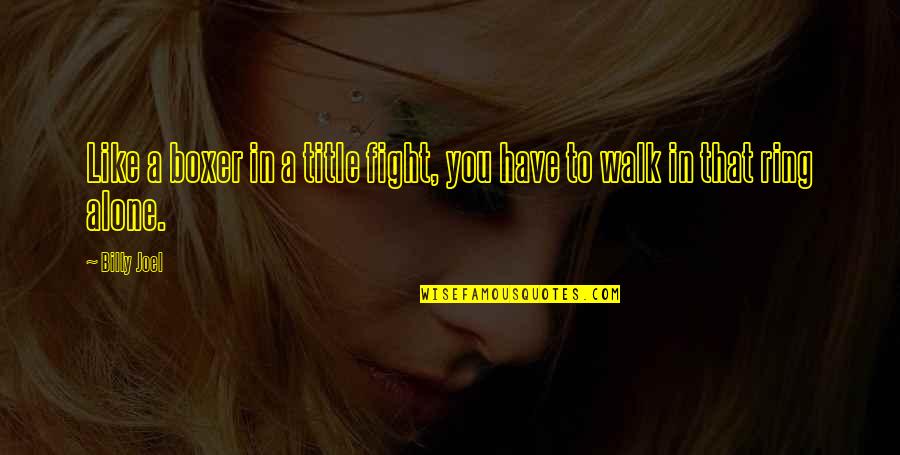 Like a boxer in a title fight, you have to walk in that ring alone. —
Billy Joel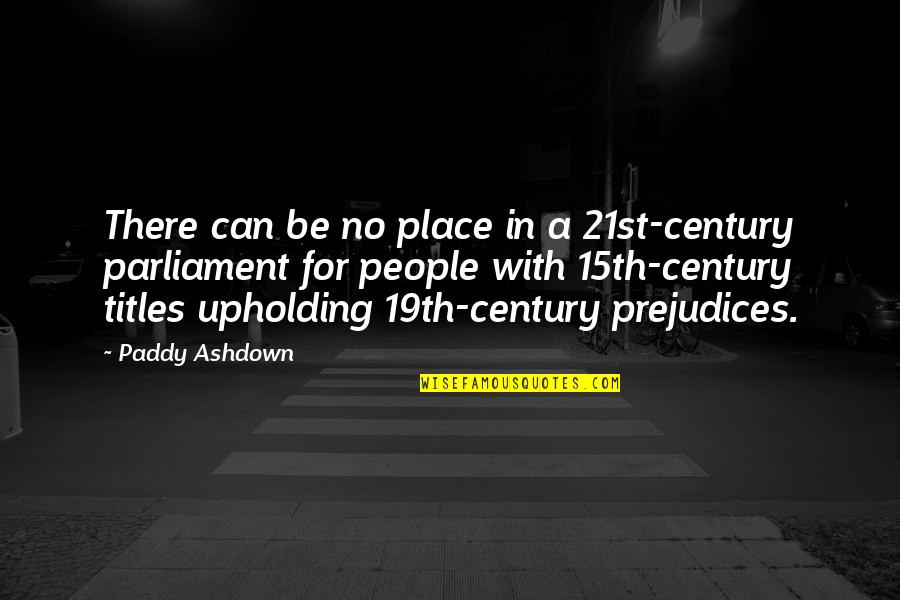 There can be no place in a 21st-century parliament for people with 15th-century titles upholding 19th-century prejudices. —
Paddy Ashdown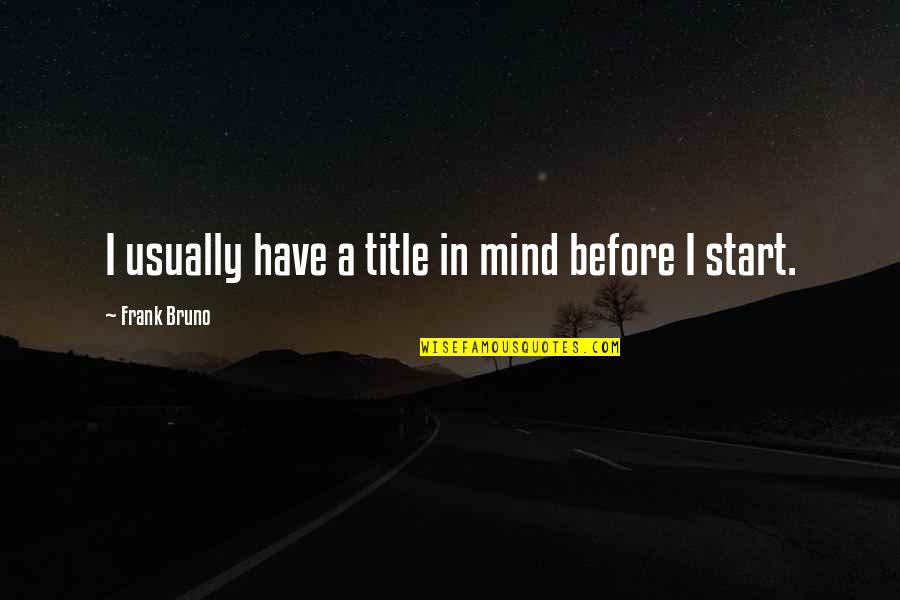 I usually have a title in mind before I start. —
Frank Bruno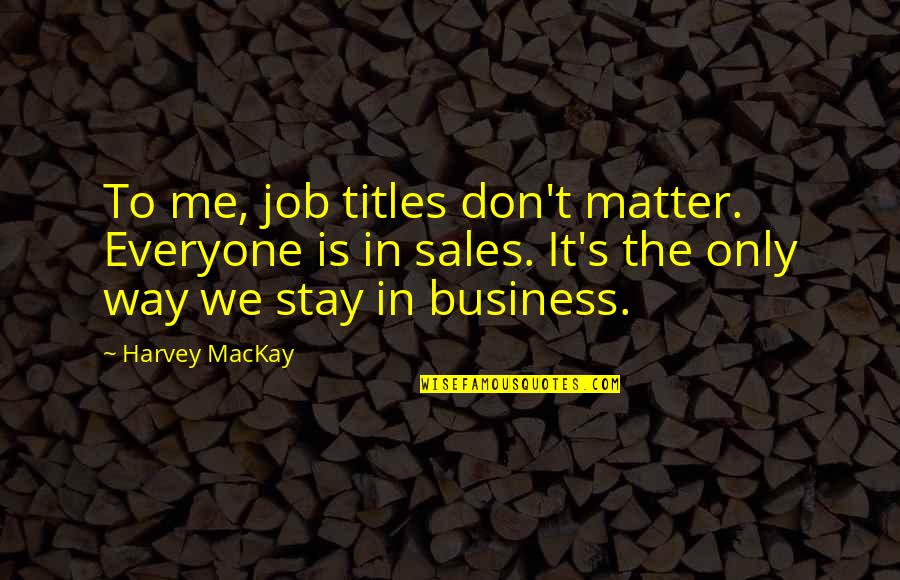 To me, job titles don't matter. Everyone is in sales. It's the only way we stay in business. —
Harvey MacKay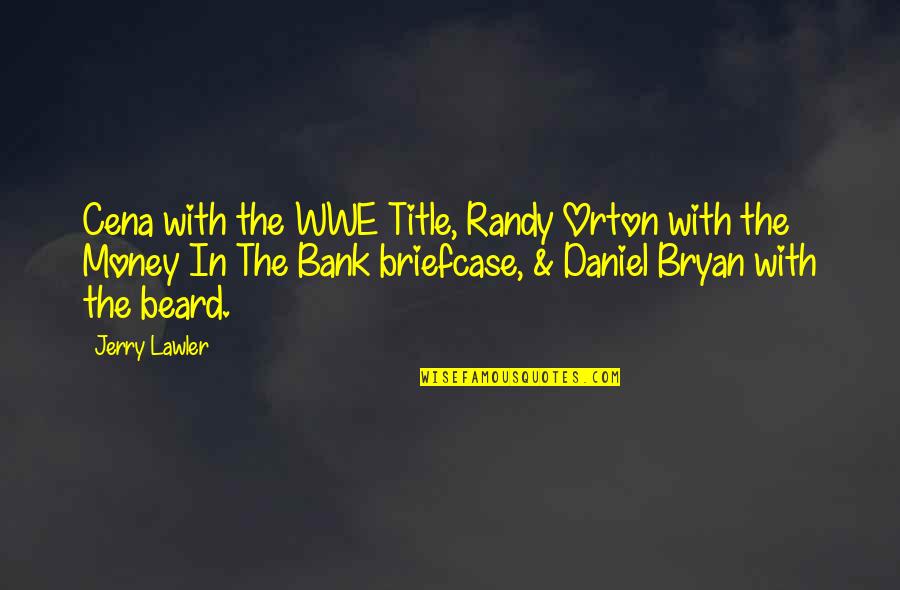 Cena with the WWE Title, Randy Orton with the Money In The Bank briefcase, & Daniel Bryan with the beard. —
Jerry Lawler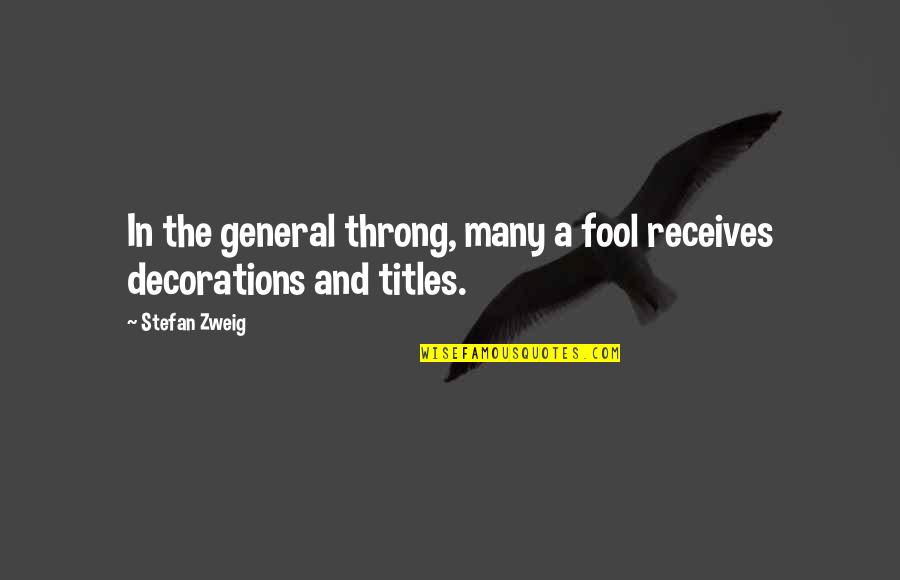 In the general throng, many a fool receives decorations and titles. —
Stefan Zweig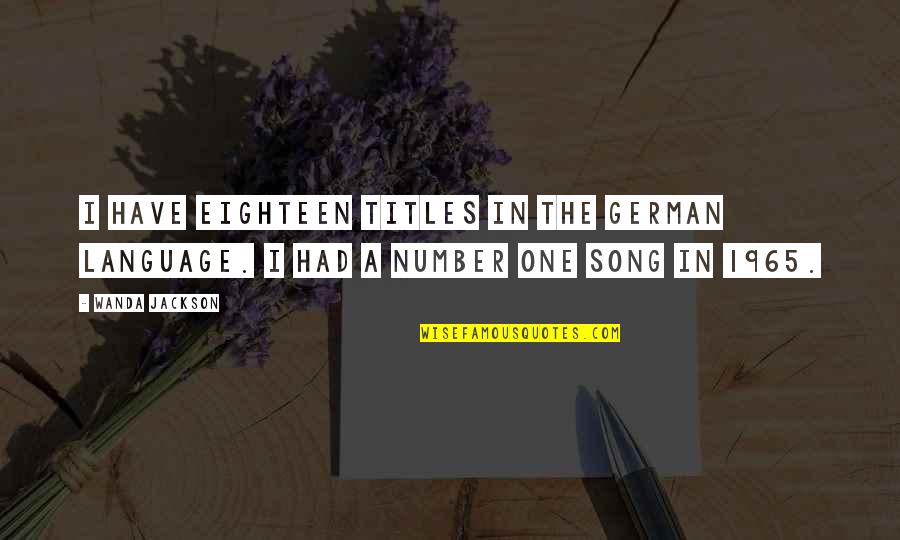 I have eighteen
titles in
the German language. I had a number one song in 1965. —
Wanda Jackson