Tiger Love Quotes
Collection of top 30 famous quotes about Tiger Love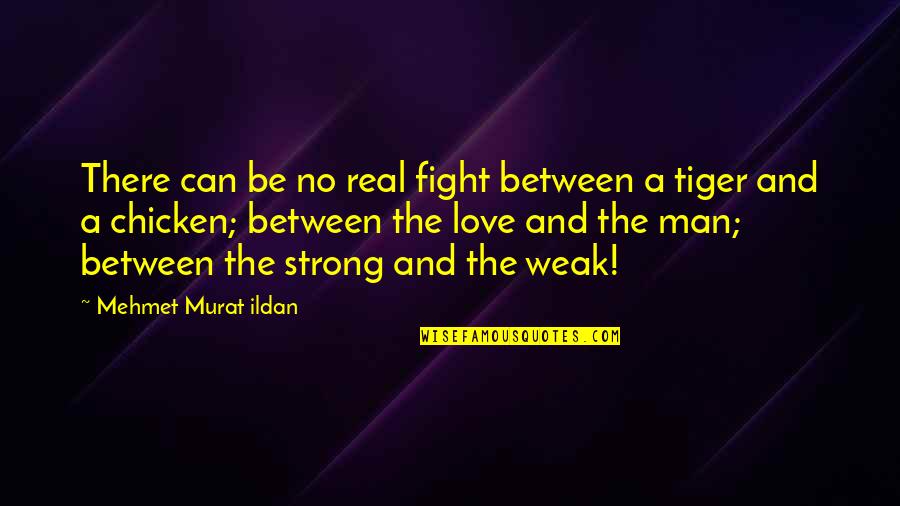 There can be no real fight between a tiger and a chicken; between the love and the man; between the strong and the weak!
—
Mehmet Murat Ildan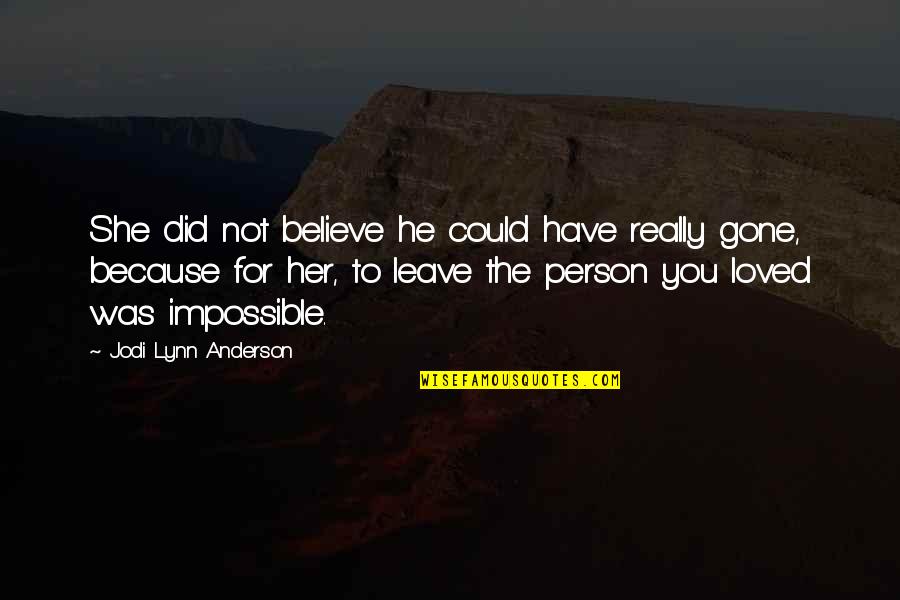 She did not believe he could have really gone, because for her, to leave the person you loved was impossible.
—
Jodi Lynn Anderson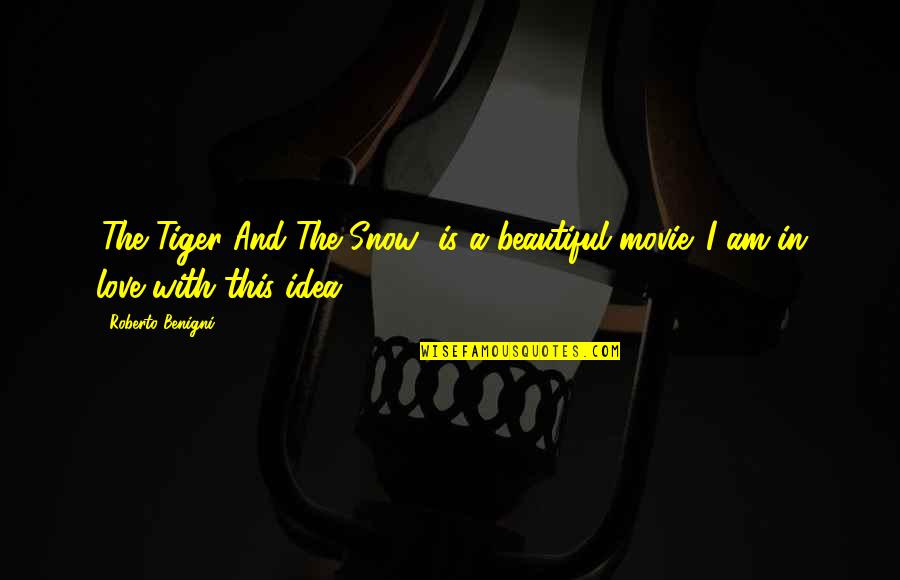 'The Tiger And The Snow' is a beautiful movie. I am in love with this idea.
—
Roberto Benigni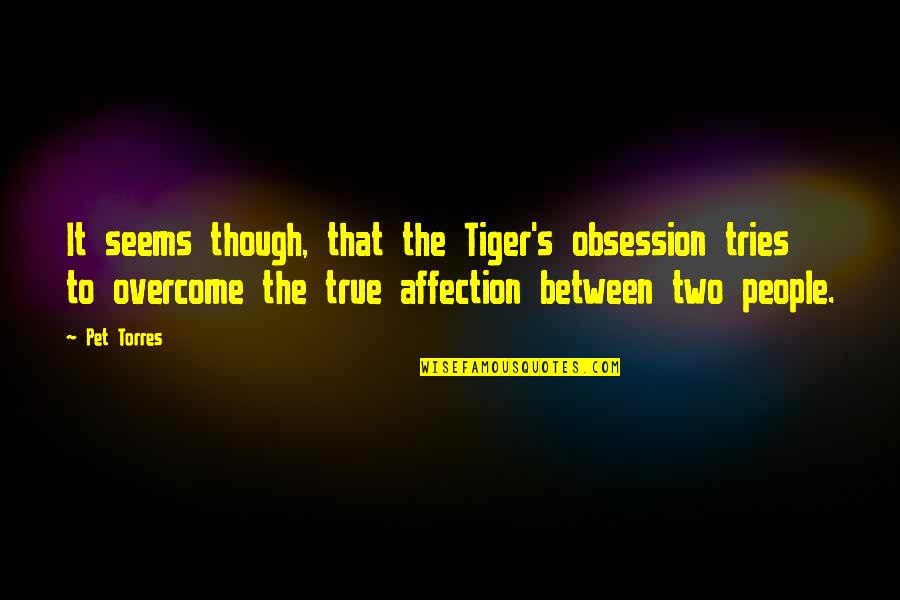 It seems though, that the Tiger's obsession tries to overcome the true affection between two people.
—
Pet Torres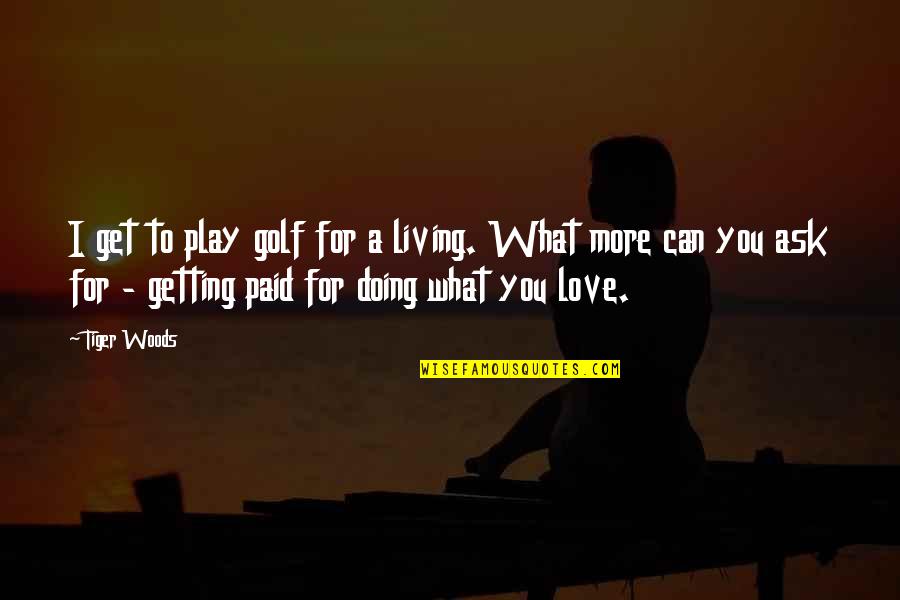 I get to play golf for a living. What more can you ask for - getting paid for doing what you love.
—
Tiger Woods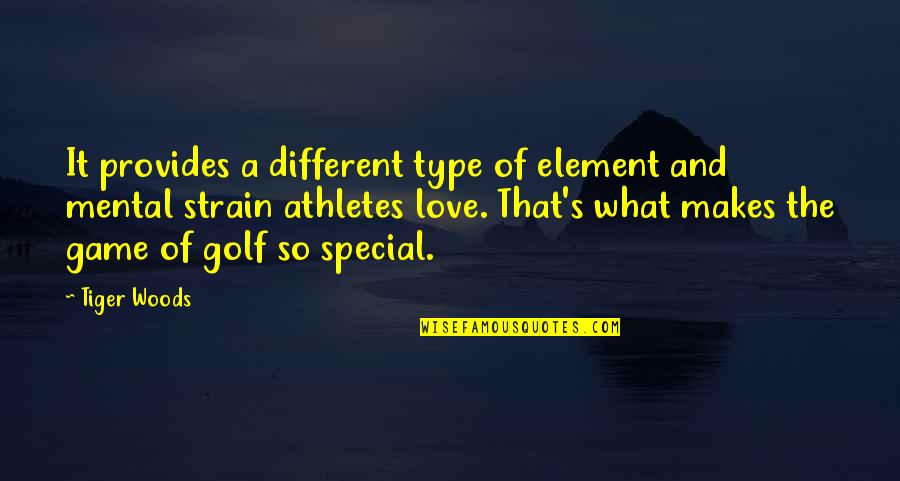 It provides a different type of element and mental strain athletes love. That's what makes the game of golf so special.
—
Tiger Woods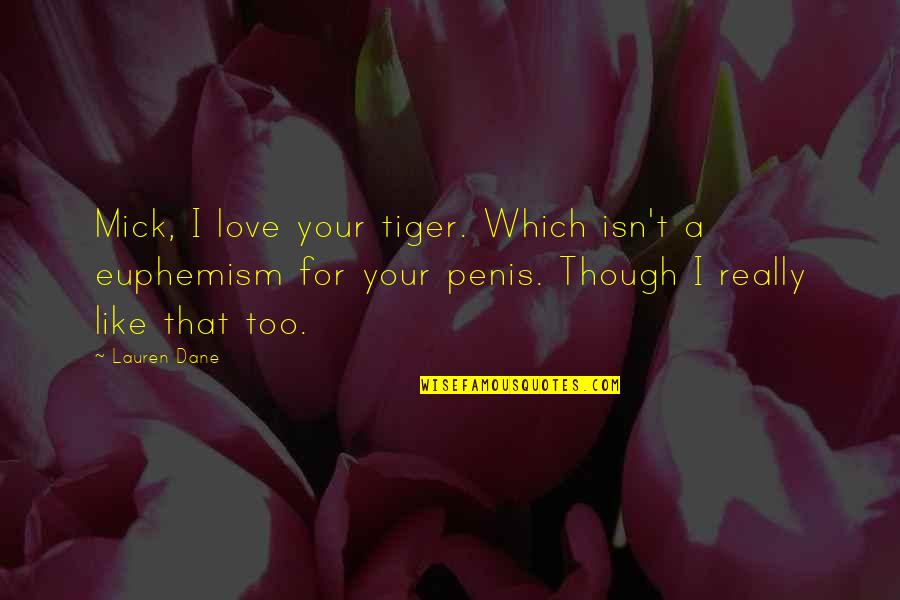 Mick, I love your tiger. Which isn't a euphemism for your penis. Though I really like that too.
—
Lauren Dane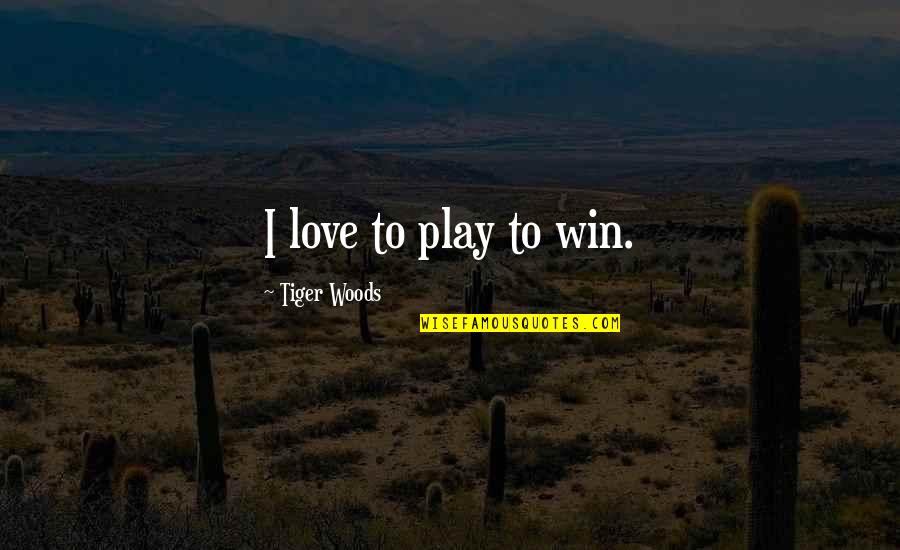 I love to play to win.
—
Tiger Woods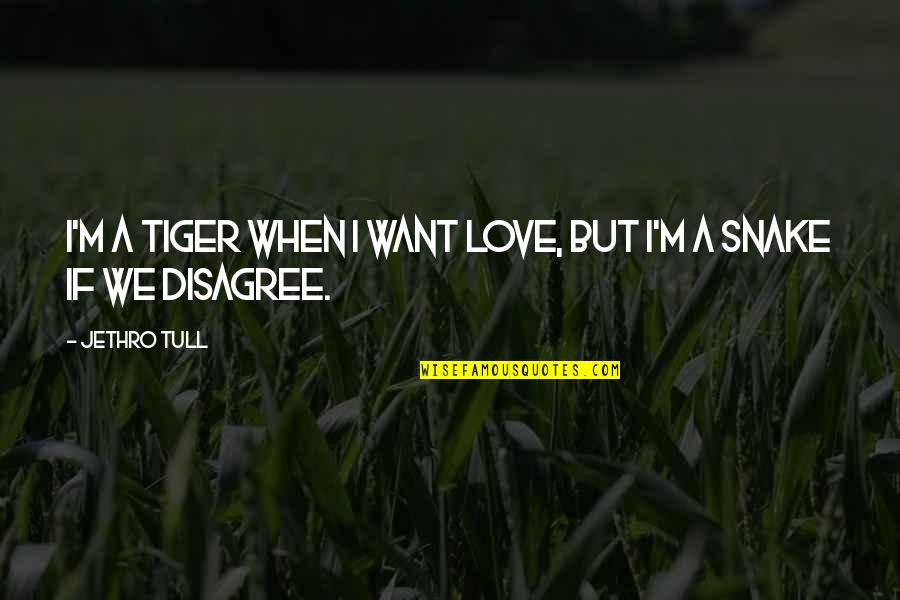 I'm a tiger when I want love, but I'm a snake if we disagree.
—
Jethro Tull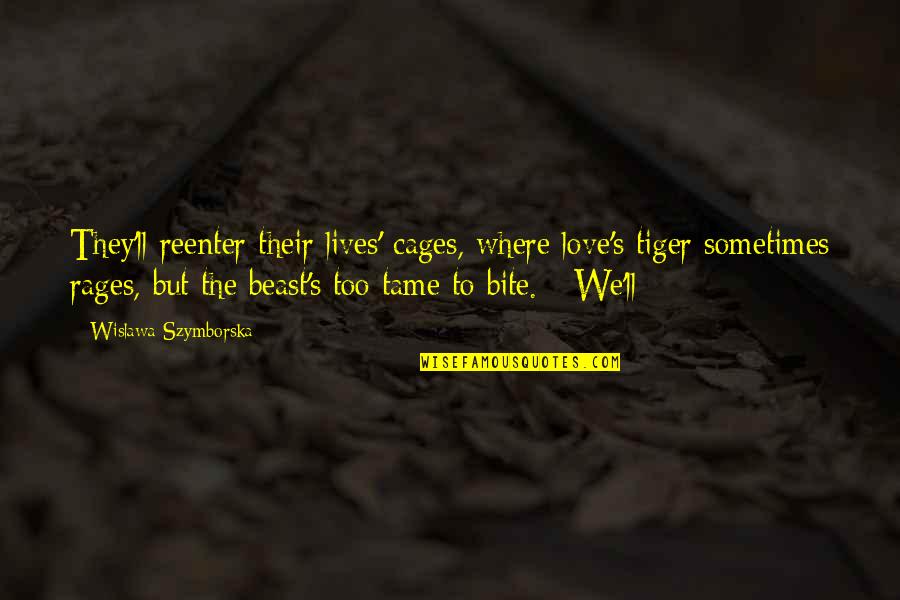 They'll reenter their lives' cages, where love's tiger sometimes rages, but the beast's too tame to bite. We'll
—
Wislawa Szymborska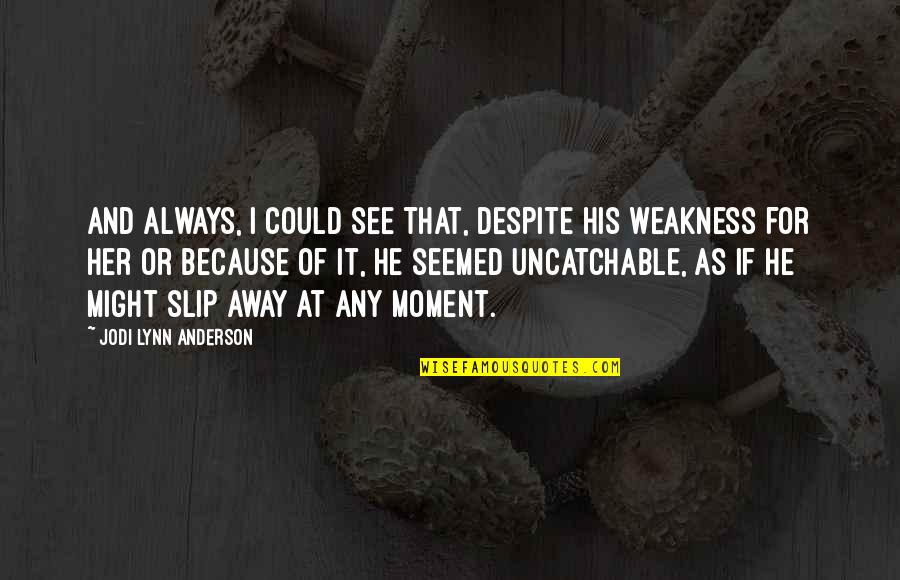 And always, I could see that, despite his weakness for her or because of it, he seemed uncatchable, as if he might slip away at any moment. —
Jodi Lynn Anderson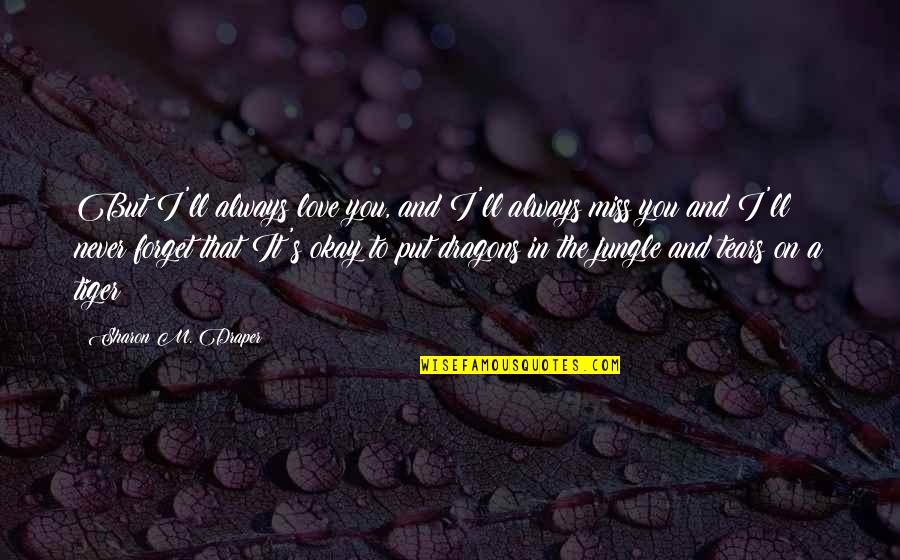 But I'll always love you, and I'll always miss you and I'll never forget that It's okay to put dragons in the jungle and tears on a tiger —
Sharon M. Draper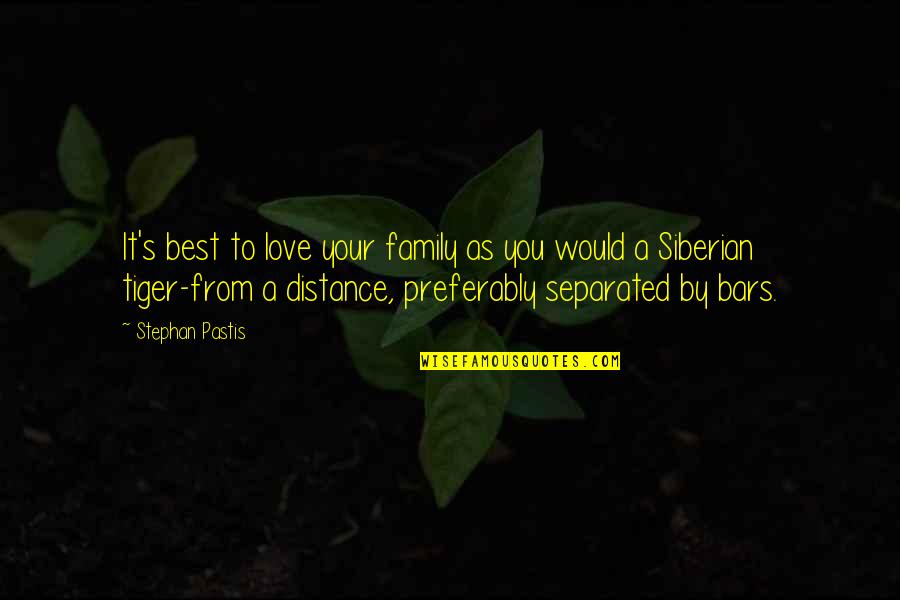 It's best to love your family as you would a Siberian tiger-from a distance, preferably separated by bars. —
Stephan Pastis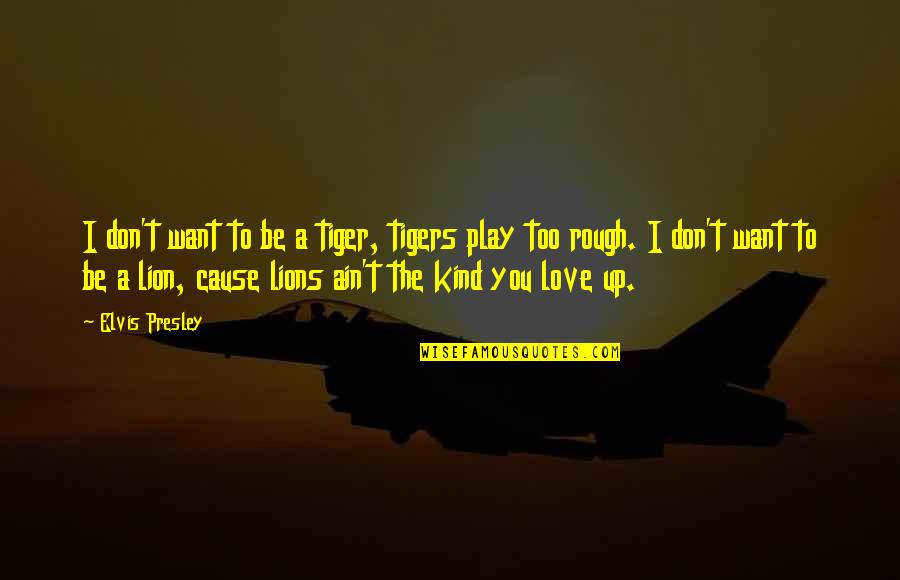 I don't want to be a tiger, tigers play too rough. I don't want to be a lion, cause lions ain't the kind you love up. —
Elvis Presley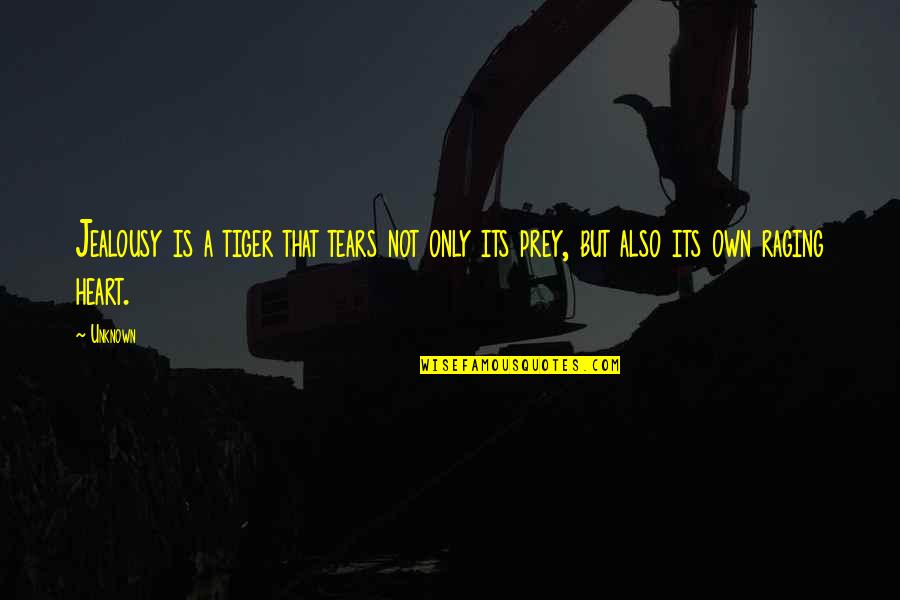 Jealousy is a tiger that tears not only its prey, but also its own raging heart. —
Unknown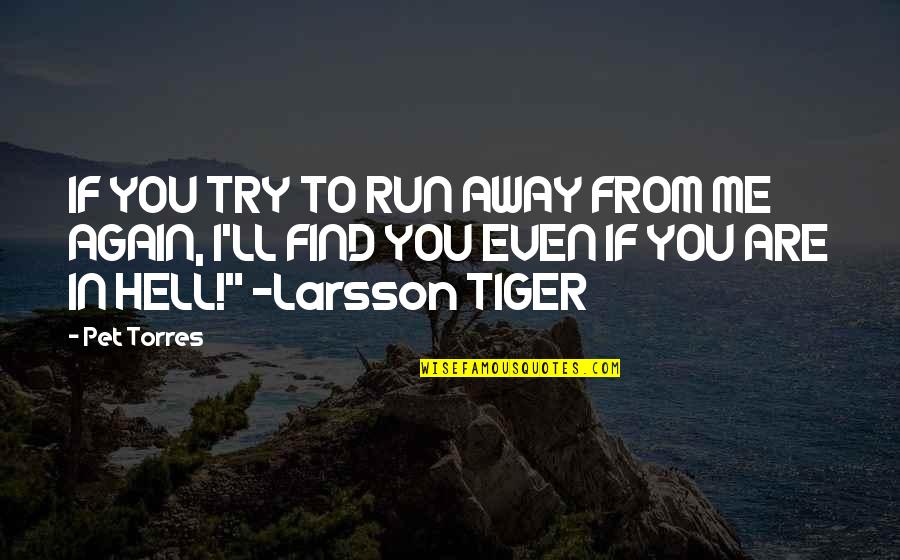 IF YOU TRY TO RUN AWAY FROM ME AGAIN, I'LL FIND YOU EVEN IF YOU ARE IN HELL!" ~Larsson TIGER —
Pet Torres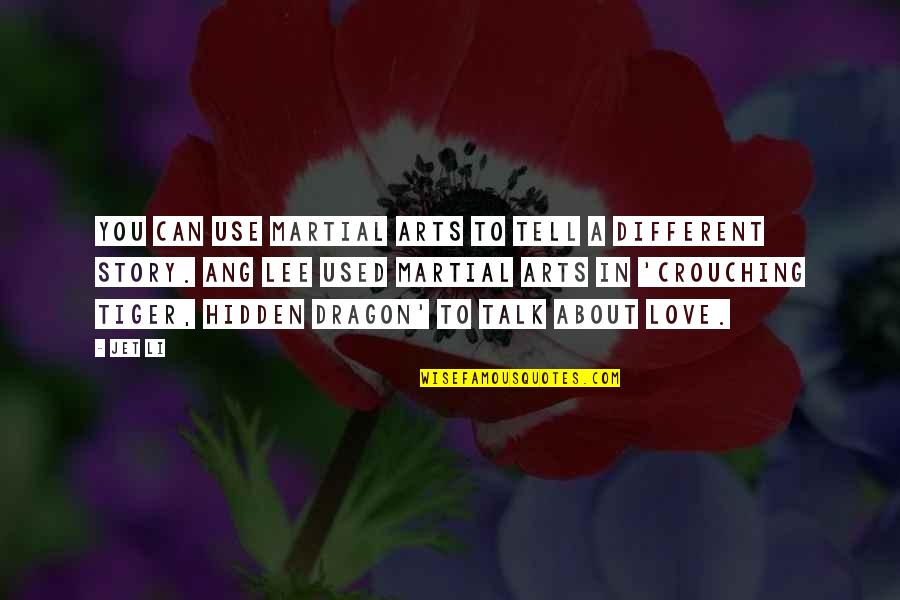 You can use martial arts to tell a different story. Ang Lee used martial arts in 'Crouching Tiger, Hidden Dragon' to talk about love. —
Jet Li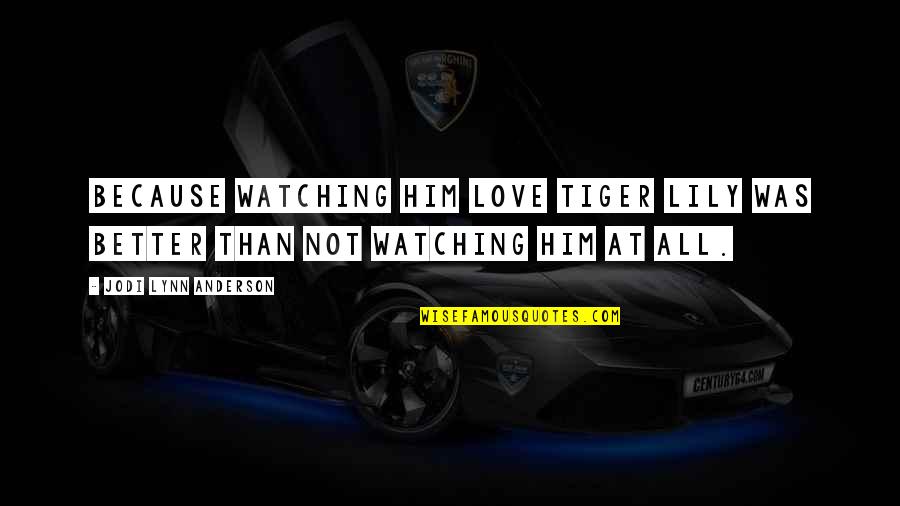 Because watching him love Tiger Lily was better than not watching him at all. —
Jodi Lynn Anderson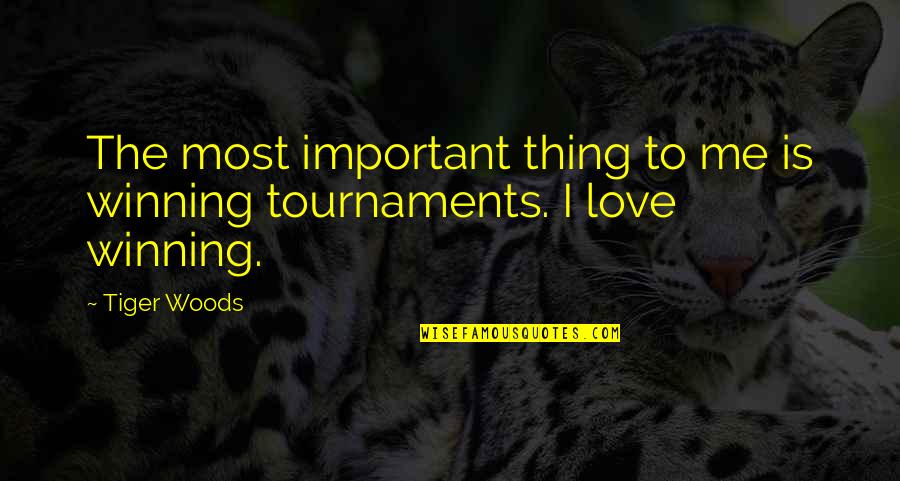 The most important thing to me is winning tournaments. I love winning. —
Tiger Woods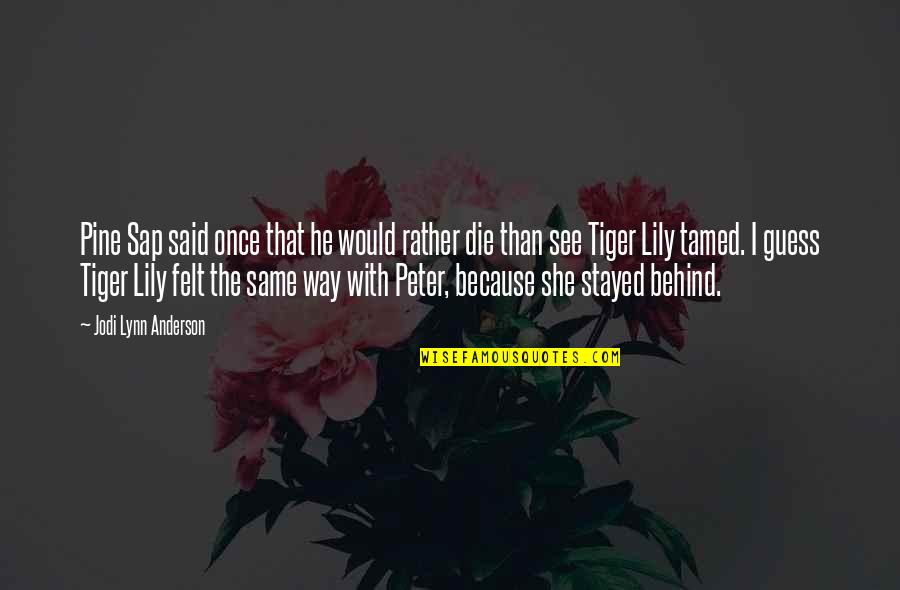 Pine Sap said once that he would rather die than see Tiger Lily tamed. I guess Tiger Lily felt the same way with Peter, because she stayed behind. —
Jodi Lynn Anderson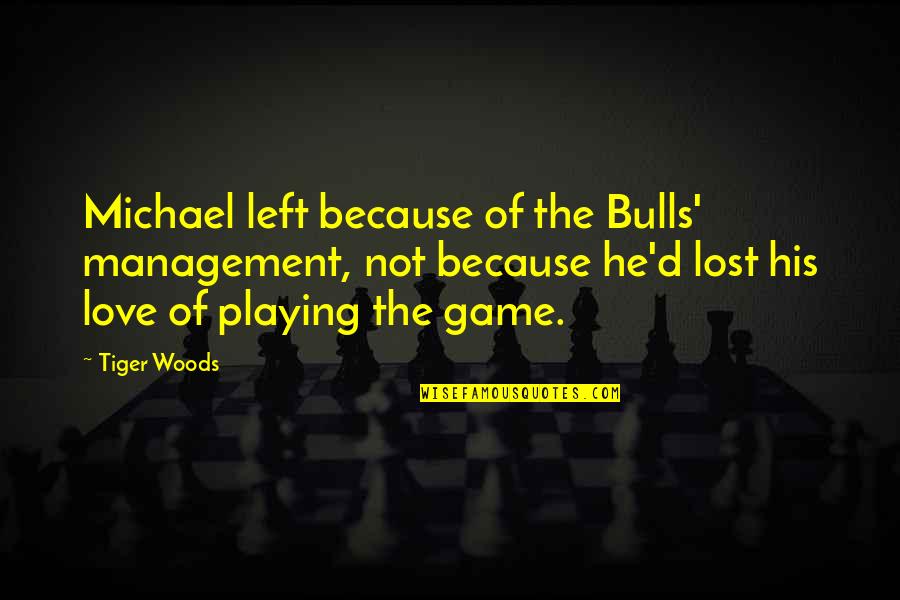 Michael left because of the Bulls' management, not because he'd lost his love of playing the game. —
Tiger Woods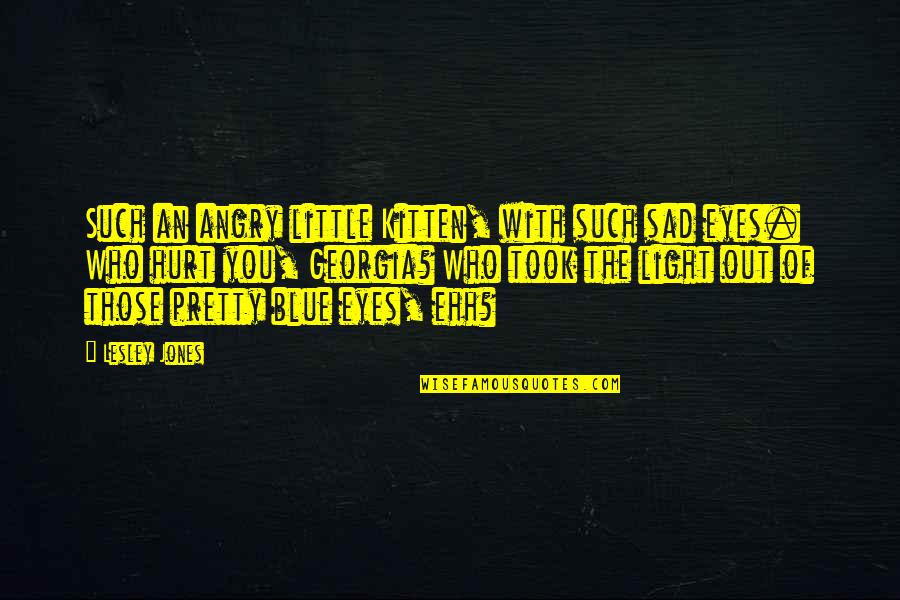 Such an angry little Kitten, with such sad eyes. Who hurt you, Georgia? Who took the light out of those pretty blue eyes, ehh? —
Lesley Jones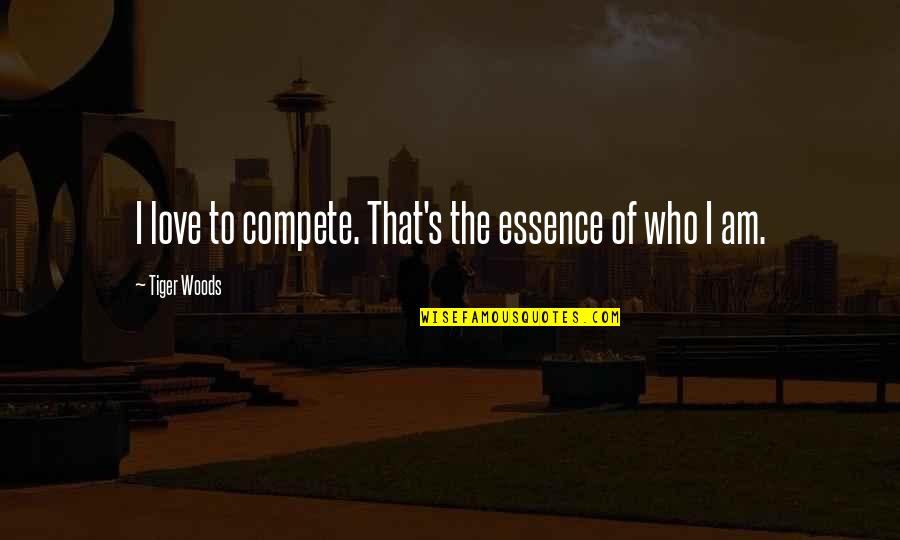 I love to compete. That's the essence of who I am. —
Tiger Woods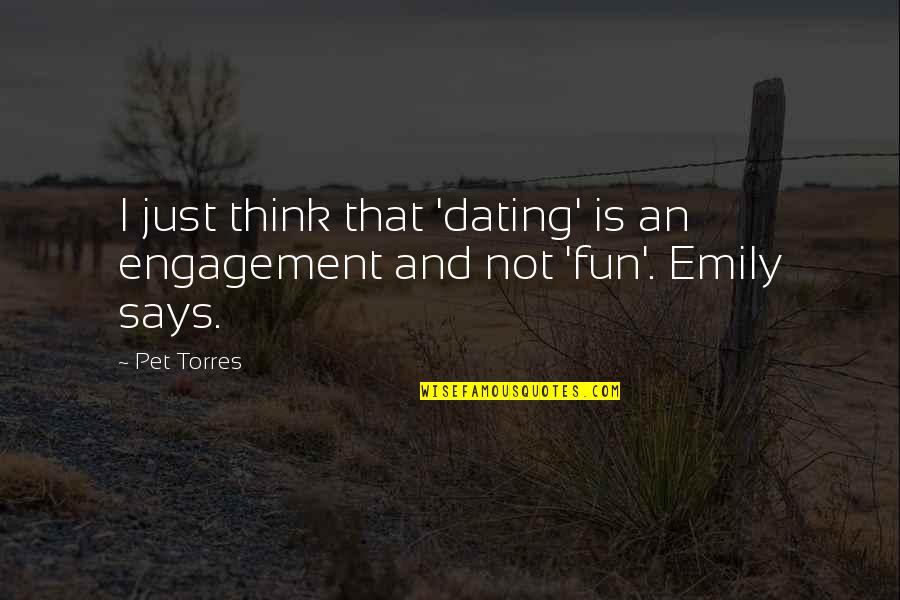 I just think that 'dating' is an engagement and not 'fun'. Emily says. —
Pet Torres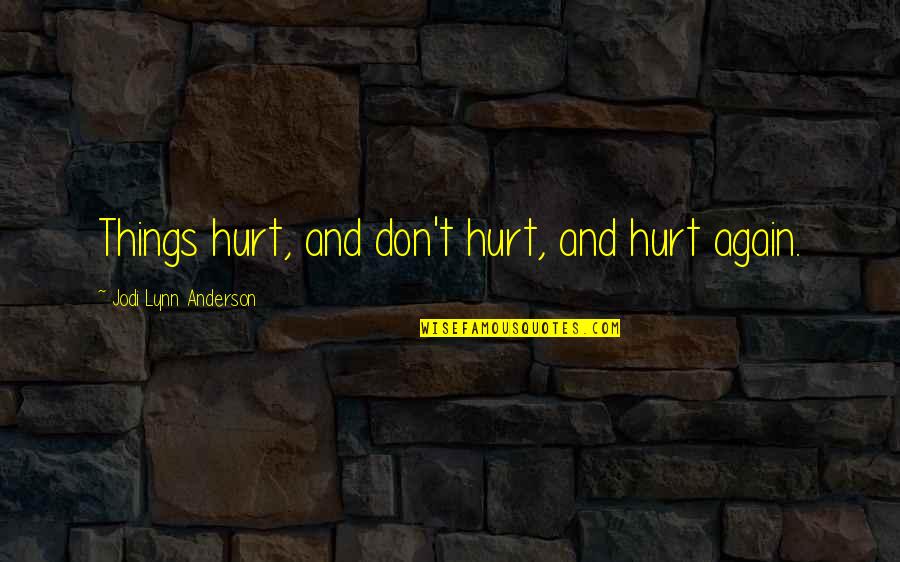 Things hurt, and don't hurt, and hurt again. —
Jodi Lynn Anderson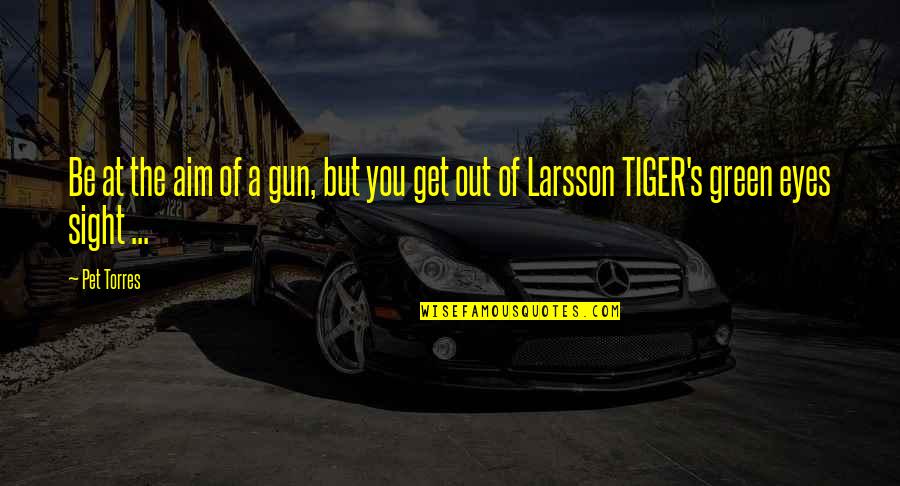 Be at the aim of a gun, but you get out of Larsson TIGER's green eyes sight ... —
Pet Torres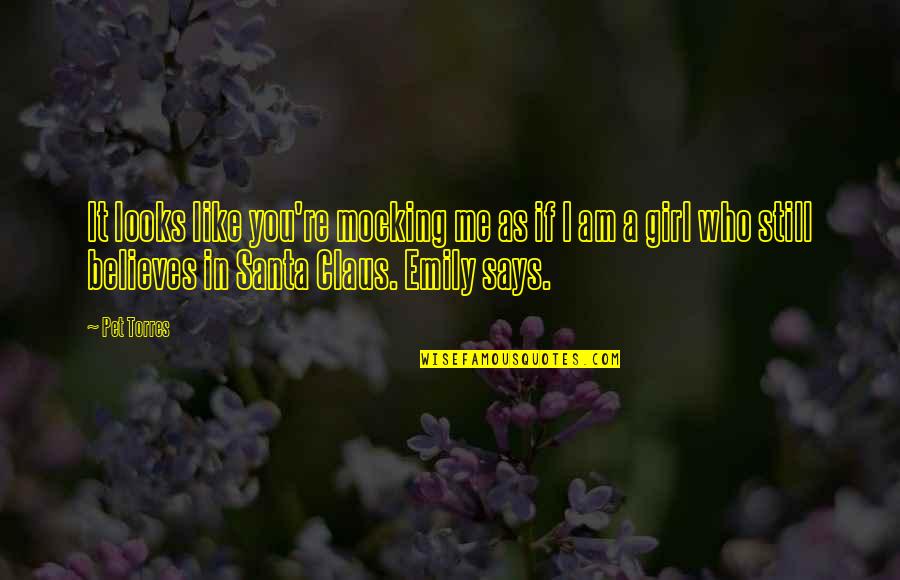 It looks like you're mocking me as if I am a girl who still believes in Santa Claus. Emily says. —
Pet Torres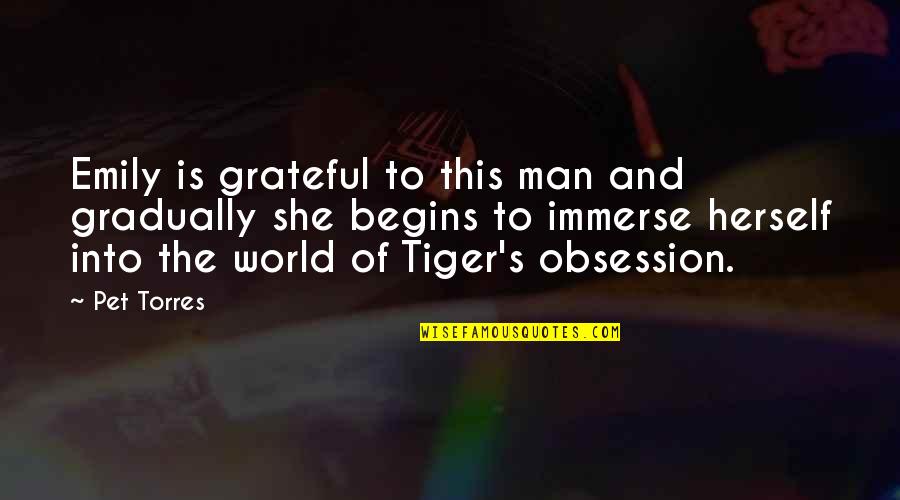 Emily is grateful to this man and gradually she begins to immerse herself into the world of Tiger's obsession. —
Pet Torres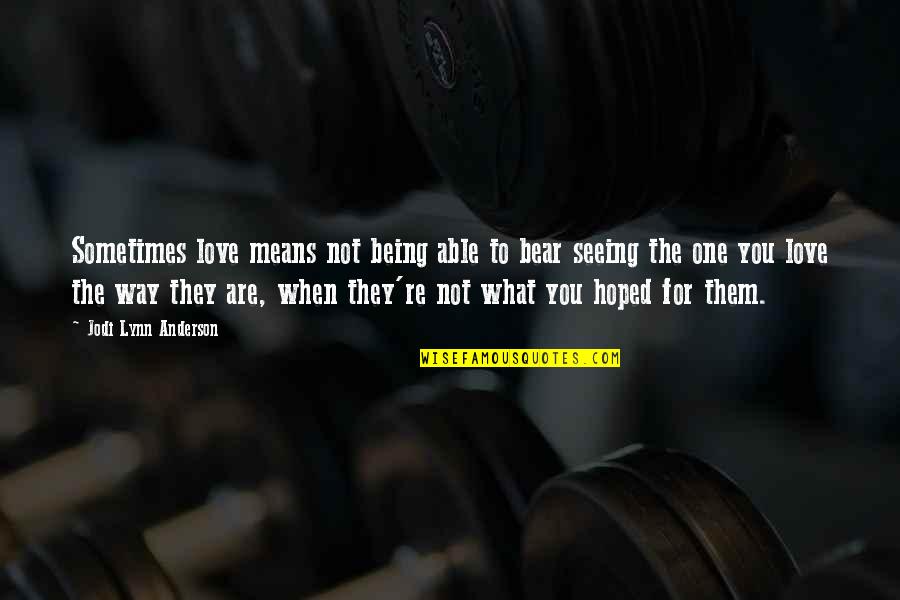 Sometimes love means not being able to bear seeing the one you love the way they are, when they're not what you hoped for them. —
Jodi Lynn Anderson