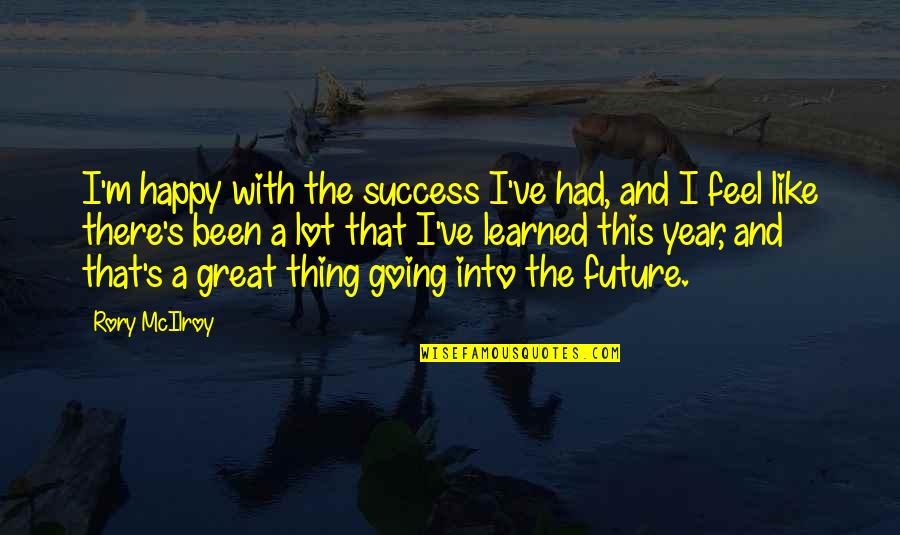 I'm happy with the success I've had, and I feel like there's been a lot that I've learned this year, and that's a great thing going into the future.
—
Rory McIlroy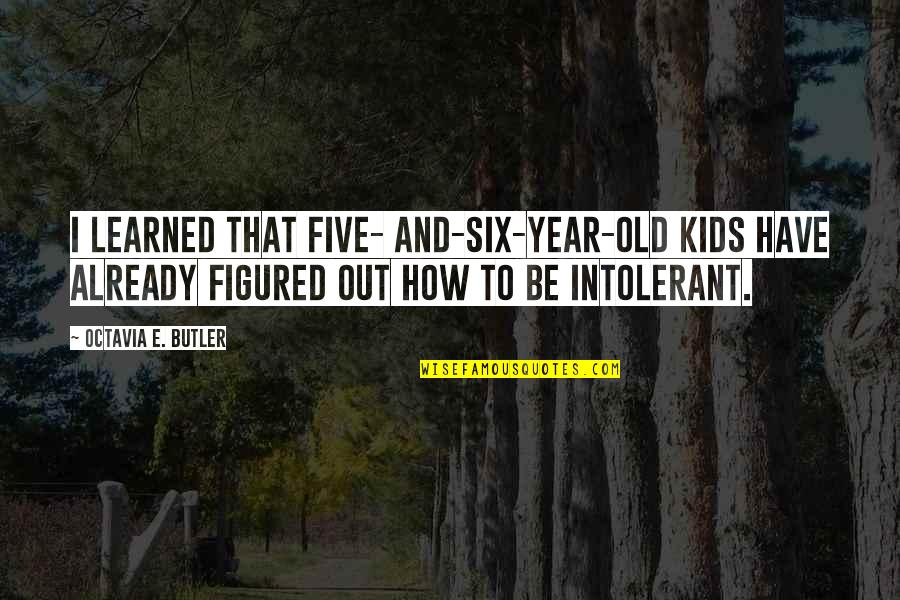 I learned that five- and-six-year-old kids have already figured out how to be intolerant.
—
Octavia E. Butler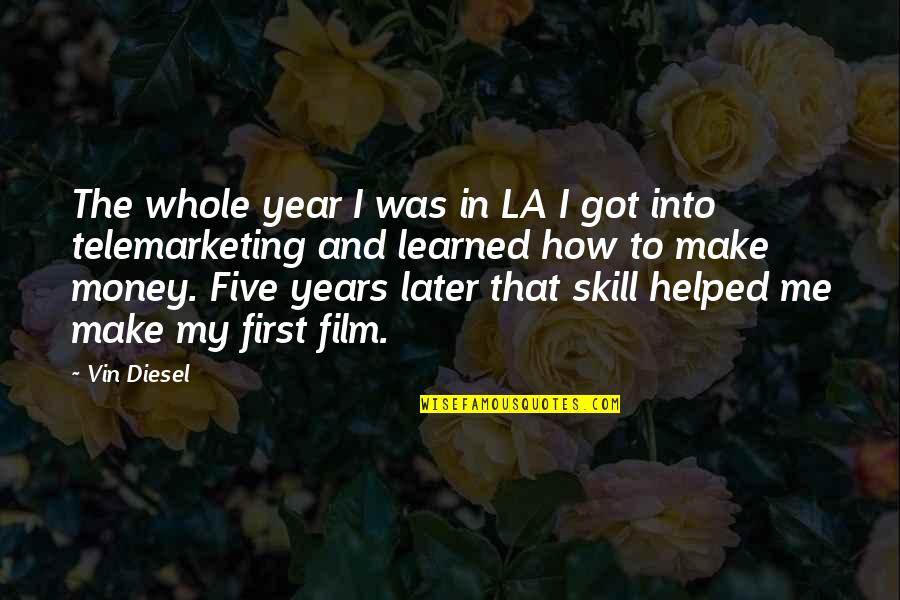 The whole year I was in LA I got into telemarketing and learned how to make money. Five years later that skill helped me make my first film.
—
Vin Diesel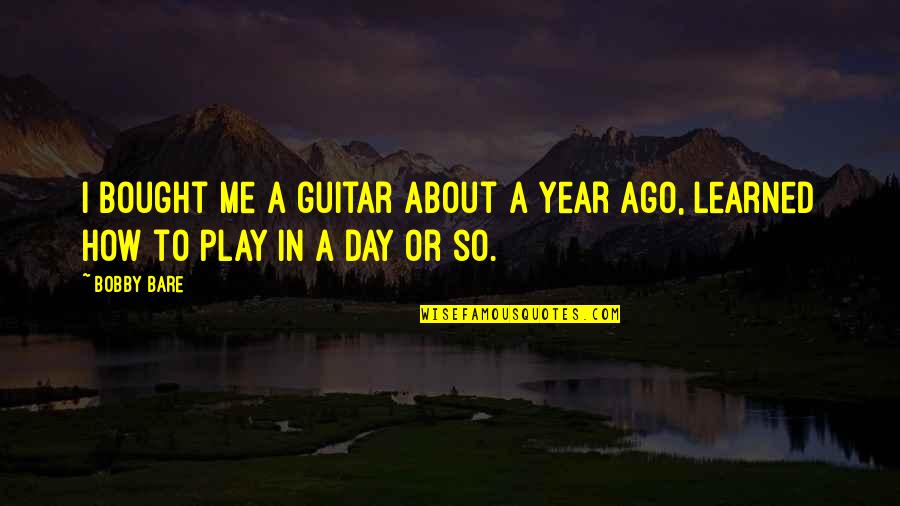 I bought me a guitar about a year ago, learned how to play in a day or so.
—
Bobby Bare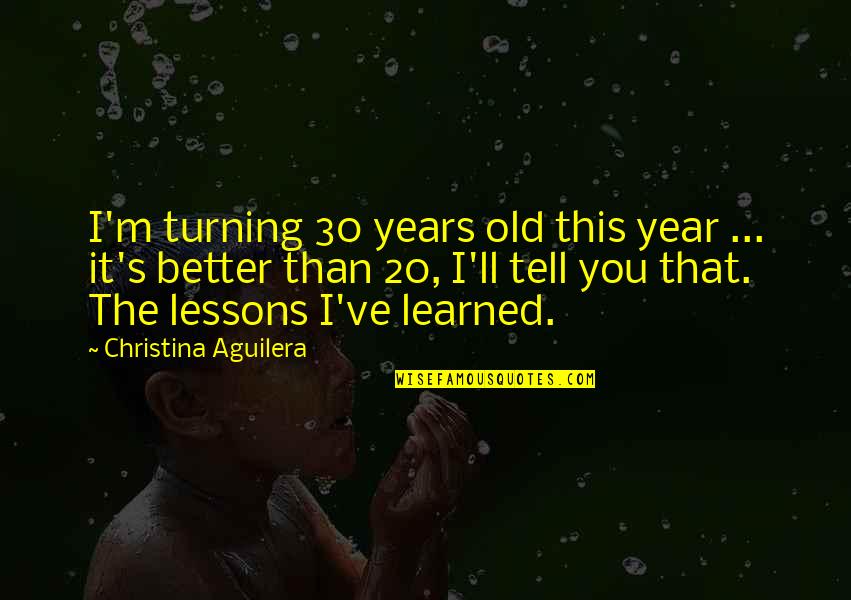 I'm turning 30 years old this year ... it's better than 20, I'll tell you that. The lessons I've learned.
—
Christina Aguilera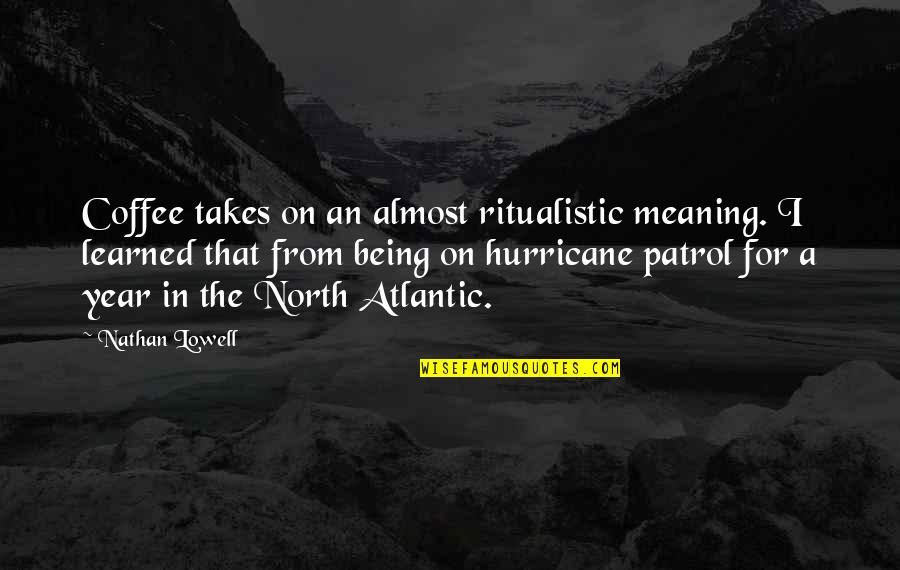 Coffee takes on an almost ritualistic meaning. I learned that from being on hurricane patrol for a year in the North Atlantic.
—
Nathan Lowell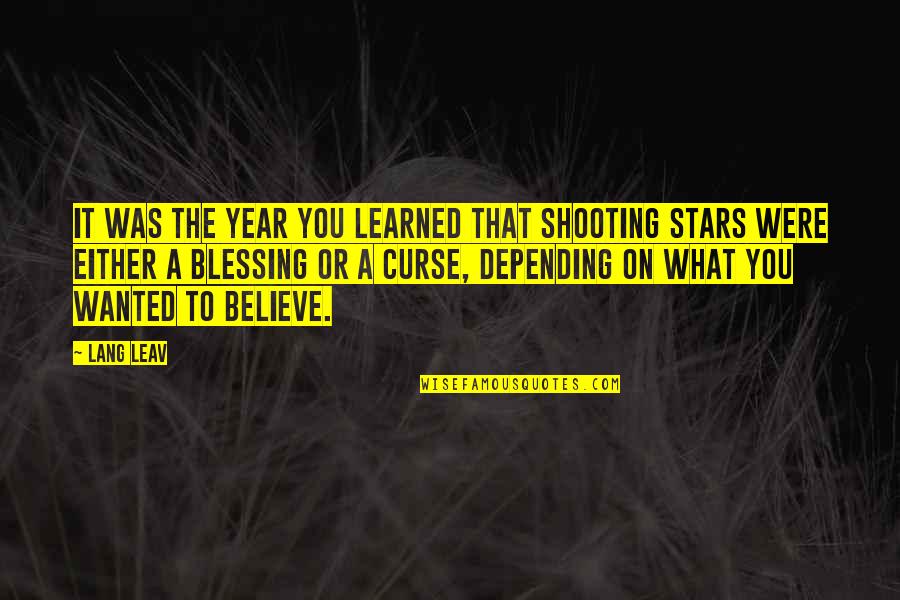 It was the year you learned that shooting stars were either a blessing or a curse, depending on what you wanted to believe.
—
Lang Leav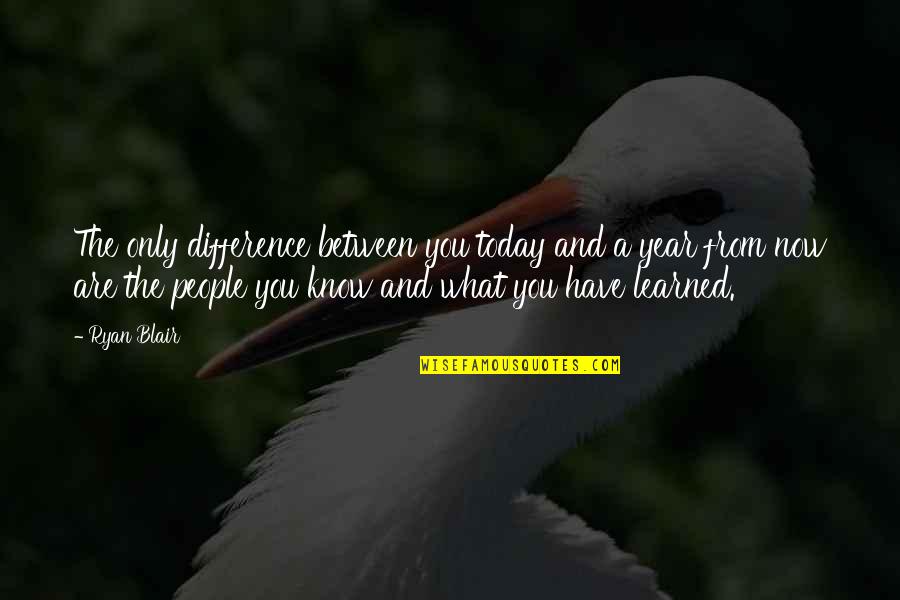 The only difference between you today and a year from now are the people you know and what you have learned.
—
Ryan Blair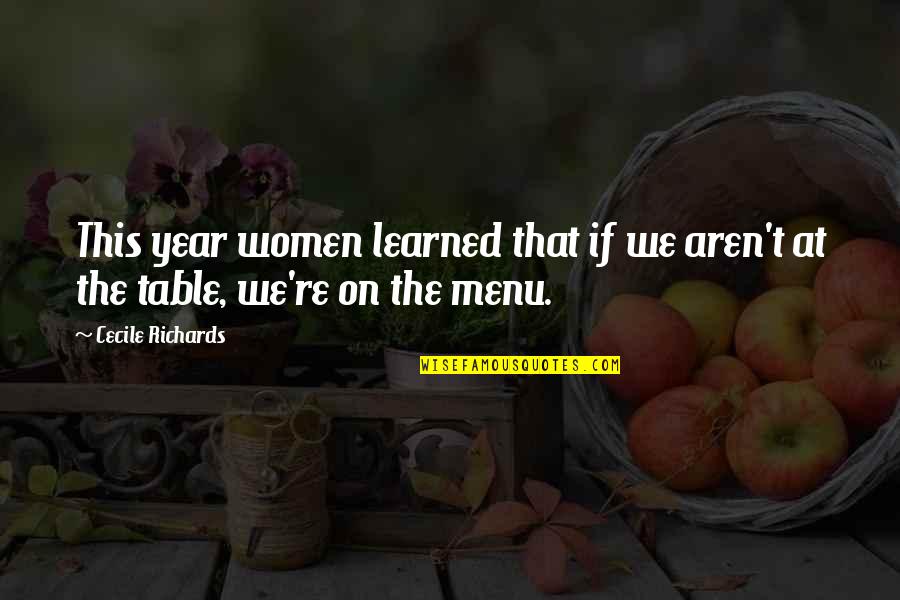 This year women learned that if we aren't at the table, we're on the menu.
—
Cecile Richards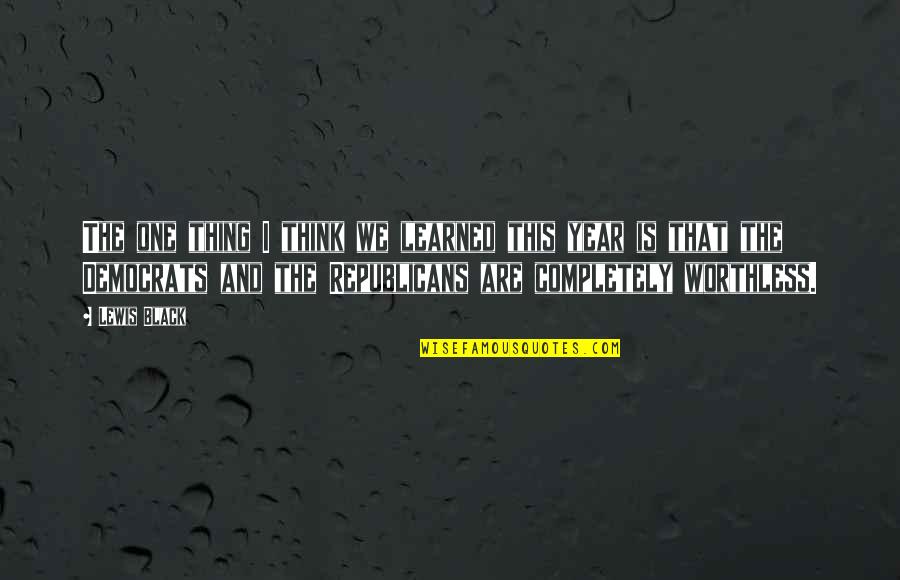 The one thing I think we learned this year is that the Democrats and the Republicans are completely worthless. —
Lewis Black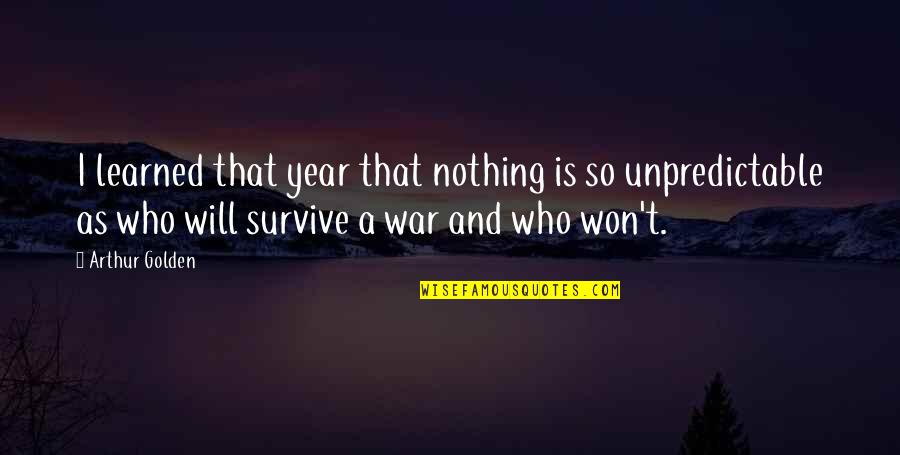 I learned that year that nothing is so unpredictable as who will survive a war and who won't. —
Arthur Golden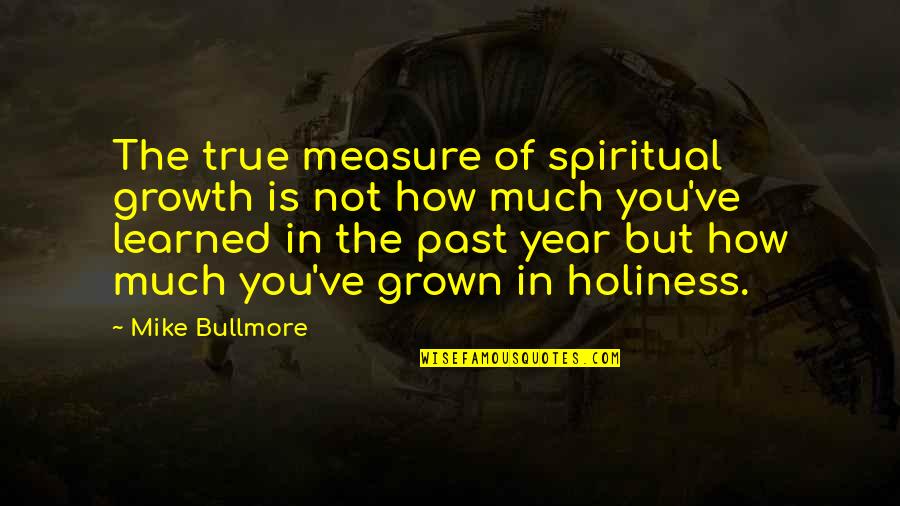 The true measure of spiritual growth is not how much you've learned in the past year but how much you've grown in holiness. —
Mike Bullmore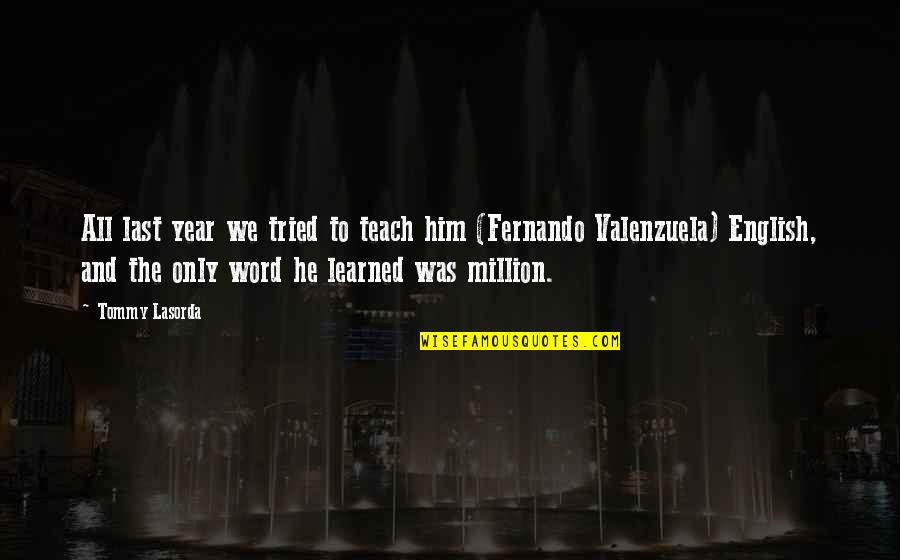 All last year we tried to teach him (Fernando Valenzuela) English, and the only word he learned was million. —
Tommy Lasorda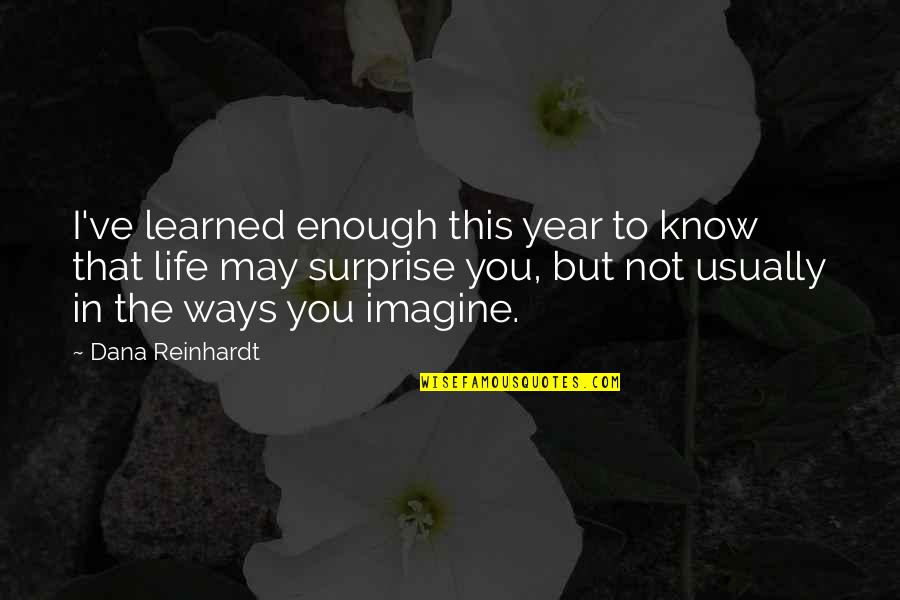 I've learned enough this year to know that life may surprise you, but not usually in the ways you imagine. —
Dana Reinhardt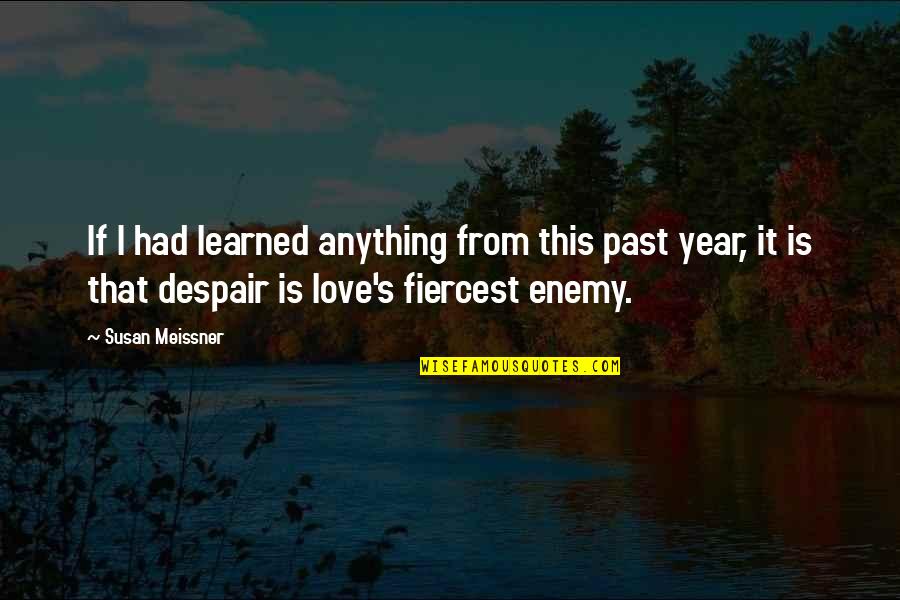 If I had learned anything from this past year, it is that despair is love's fiercest enemy. —
Susan Meissner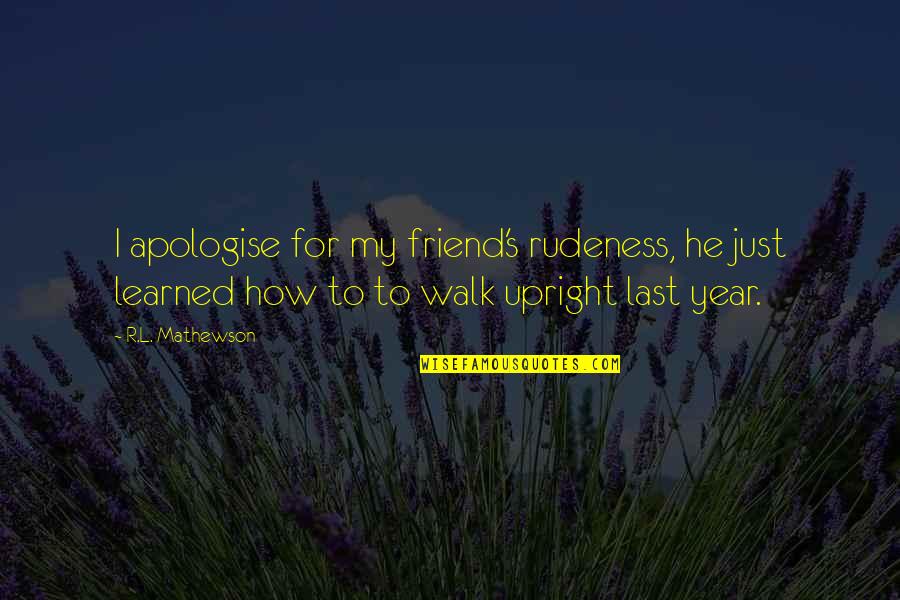 I apologise for my friend's rudeness, he just learned how to to walk upright last year. —
R.L. Mathewson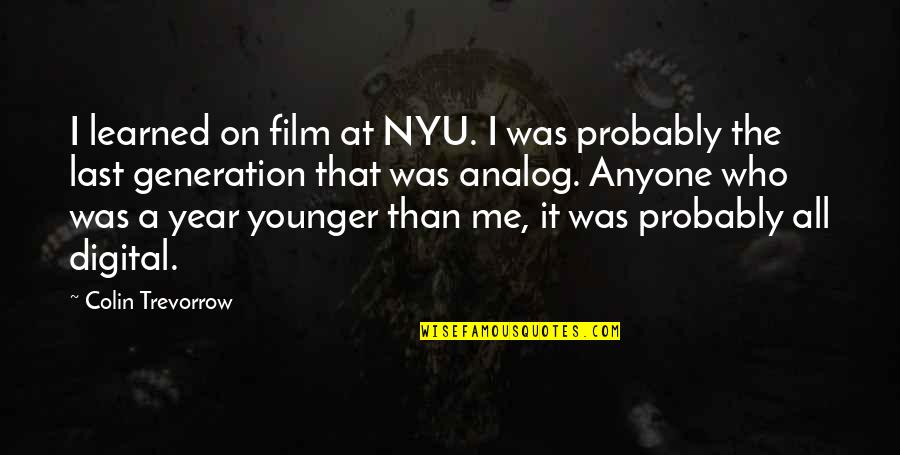 I learned on film at NYU. I was probably the last generation that was analog. Anyone who was a year younger than me, it was probably all digital. —
Colin Trevorrow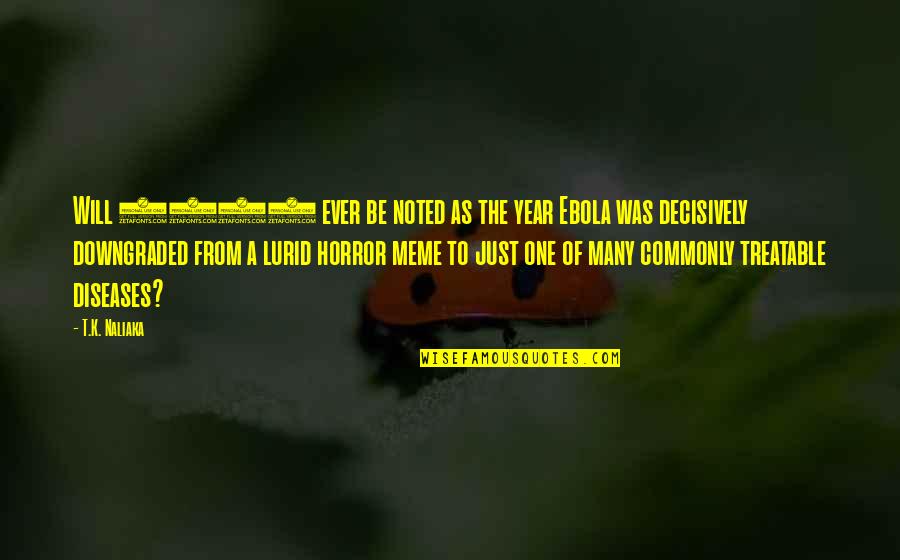 Will 2015 ever be noted as the year Ebola was decisively downgraded from a lurid horror meme to just one of many commonly treatable diseases? —
T.K. Naliaka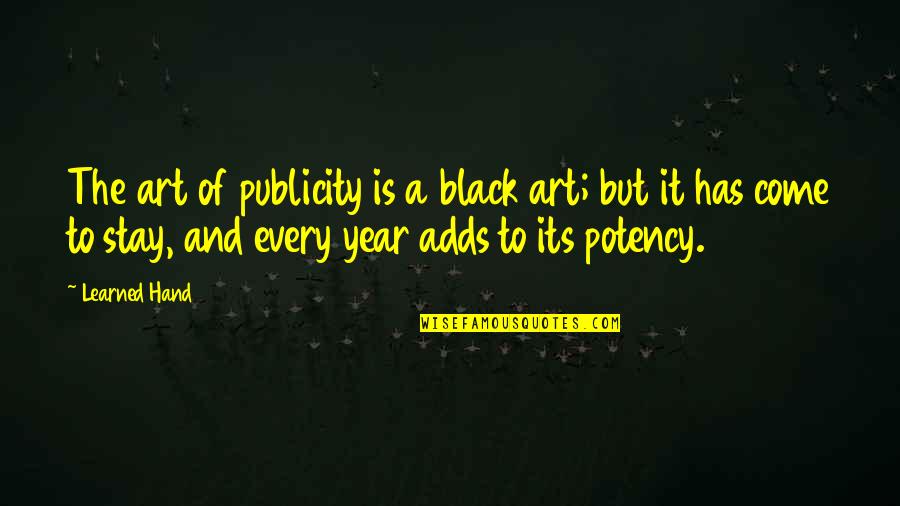 The art of publicity is a black art; but it has come to stay, and every year adds to its potency. —
Learned Hand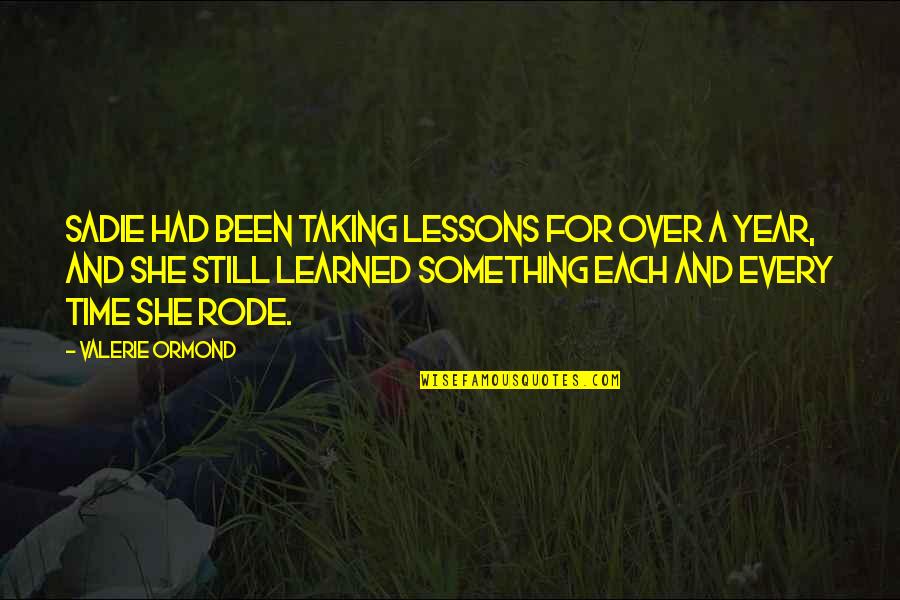 Sadie had been taking lessons for over a year, and she still learned something each and every time she rode. —
Valerie Ormond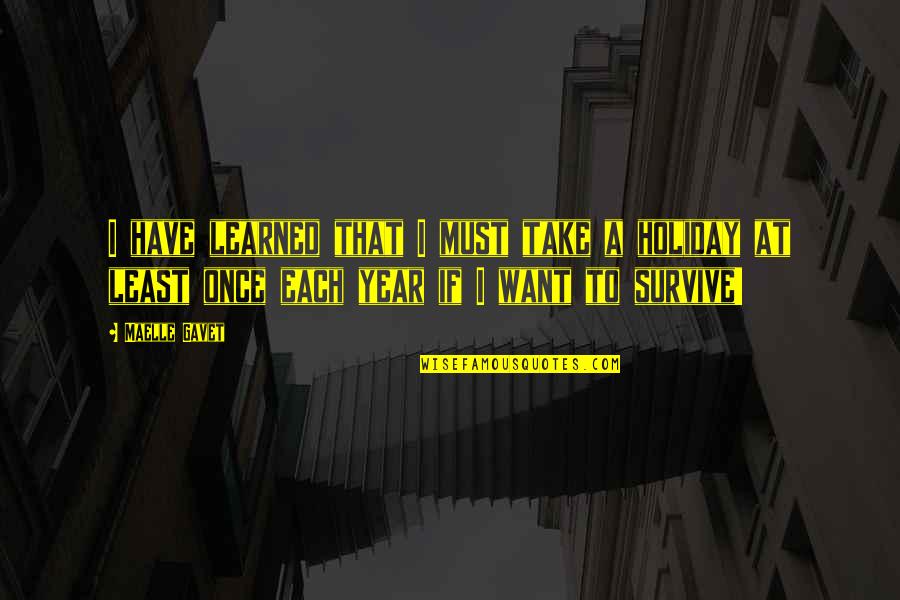 I have learned that I must take a holiday at least once each year if I want to survive! —
Maelle Gavet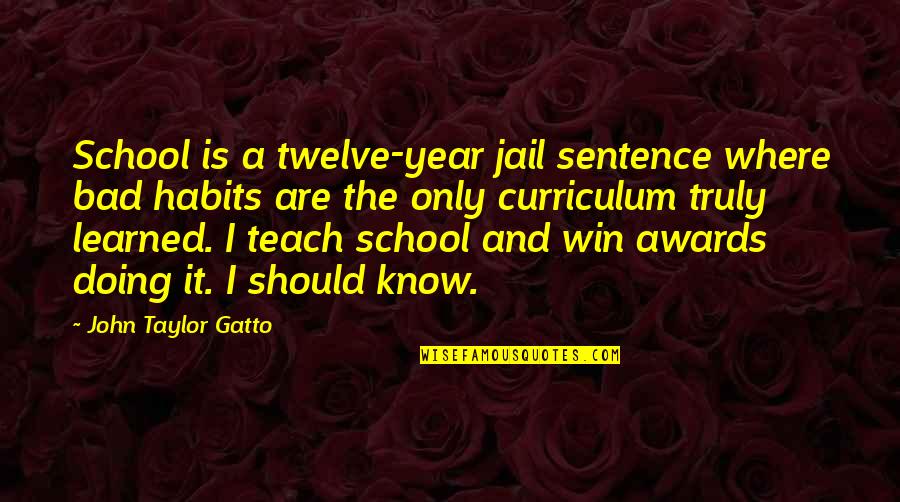 School is a twelve-year jail sentence where bad habits are the only curriculum truly learned. I teach school and win awards doing it. I should know. —
John Taylor Gatto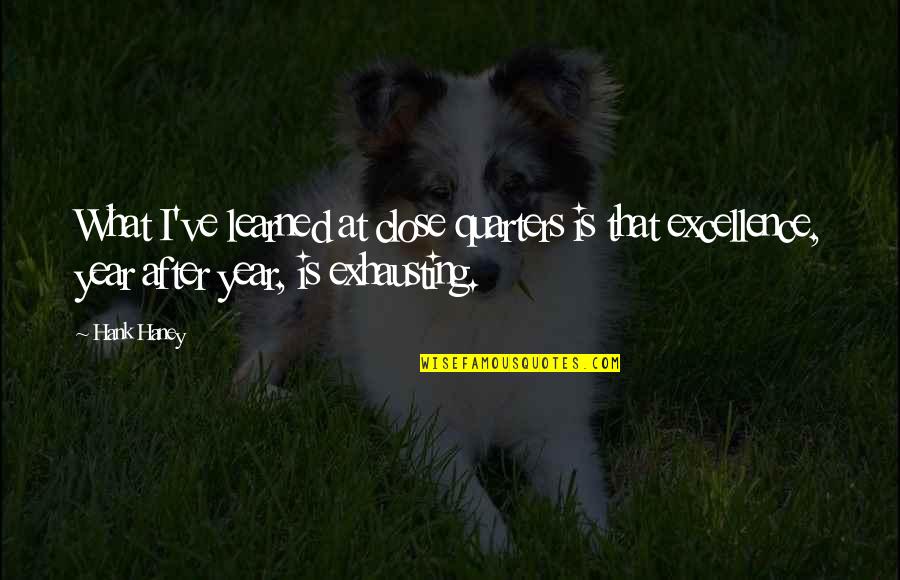 What I've learned at close quarters is that excellence, year after year, is exhausting. —
Hank Haney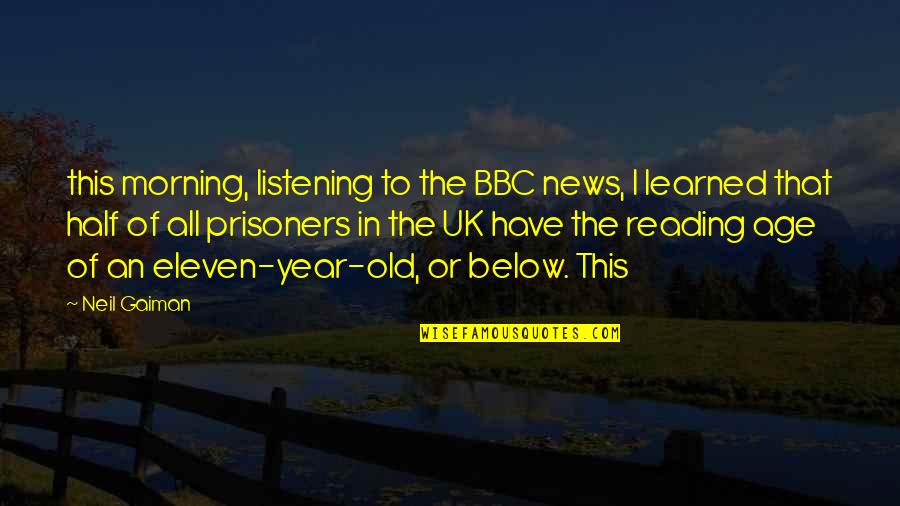 this morning, listening to the BBC news, I learned that half of all prisoners in the UK have the reading age of an eleven-year-old, or below. This —
Neil Gaiman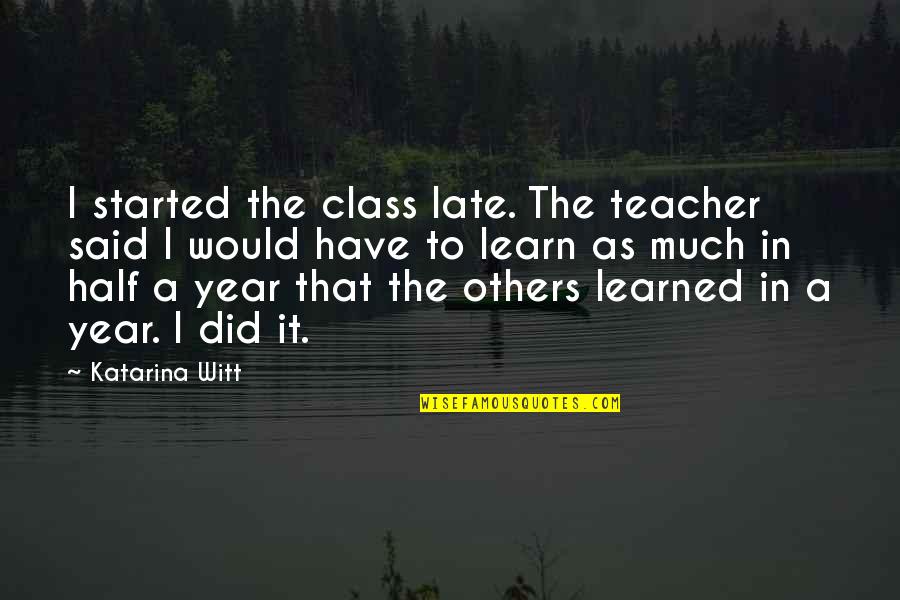 I started the class late. The teacher said I would have to learn as much in half a year that the others learned in a year. I did it. —
Katarina Witt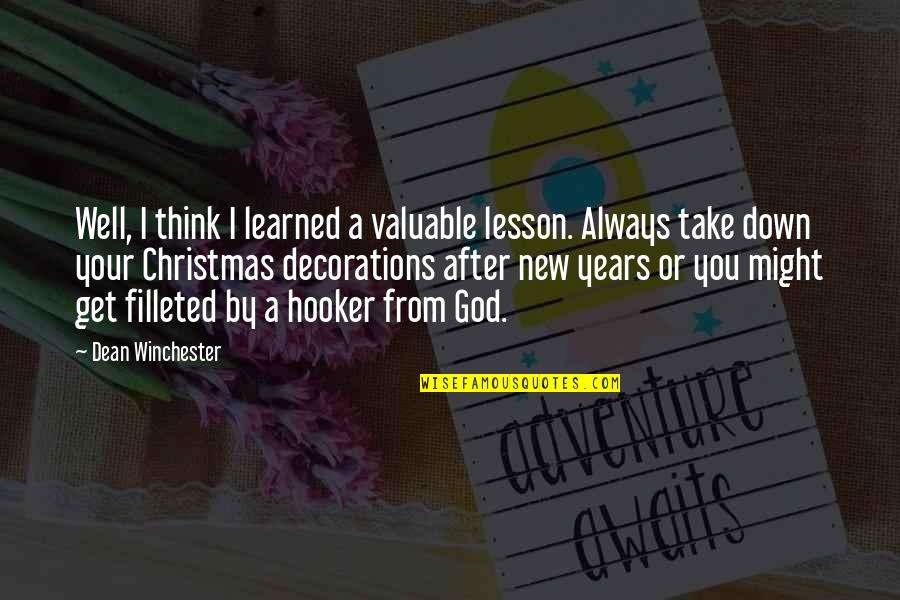 Well, I think I learned a valuable lesson. Always take down your Christmas decorations after new years or you might get filleted by a hooker from God. —
Dean Winchester