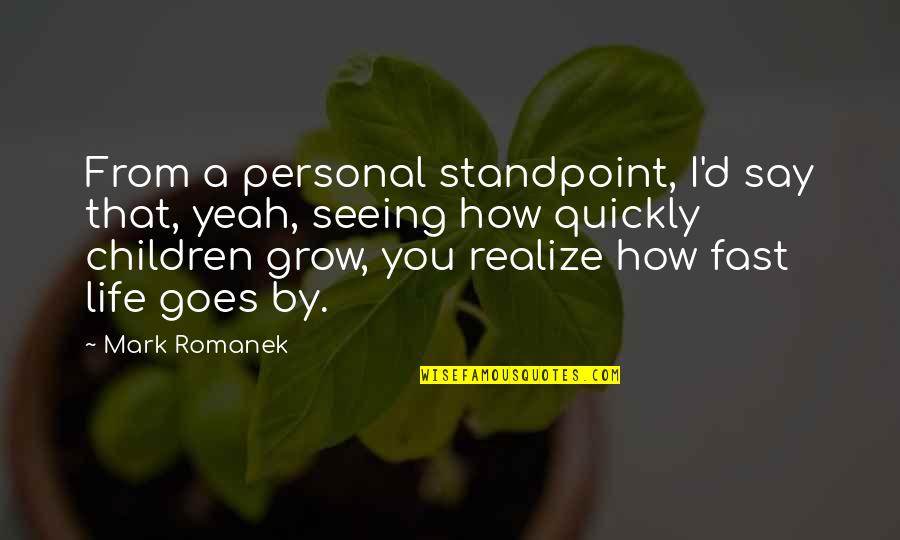 From a personal standpoint, I'd say that, yeah, seeing how quickly children grow, you realize how fast life goes by.
—
Mark Romanek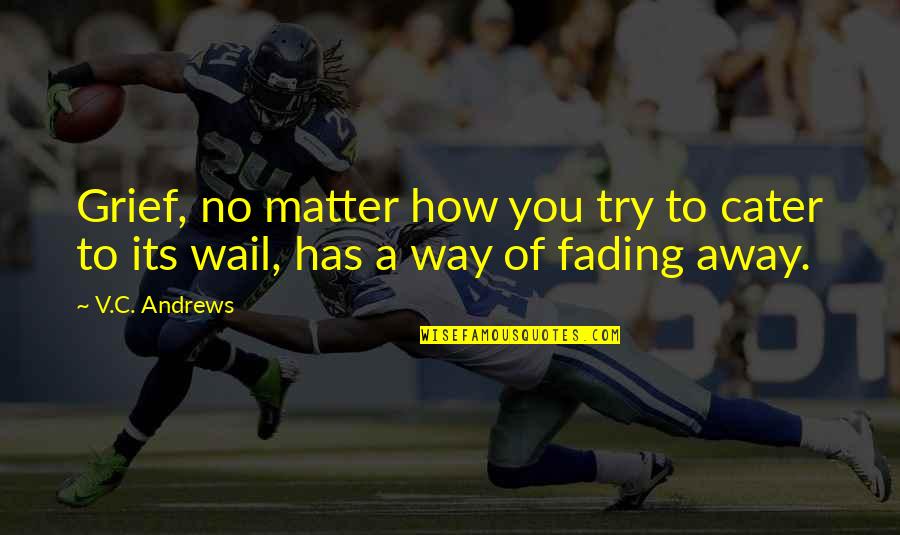 Grief, no matter how you try to cater to its wail, has a way of fading away.
—
V.C. Andrews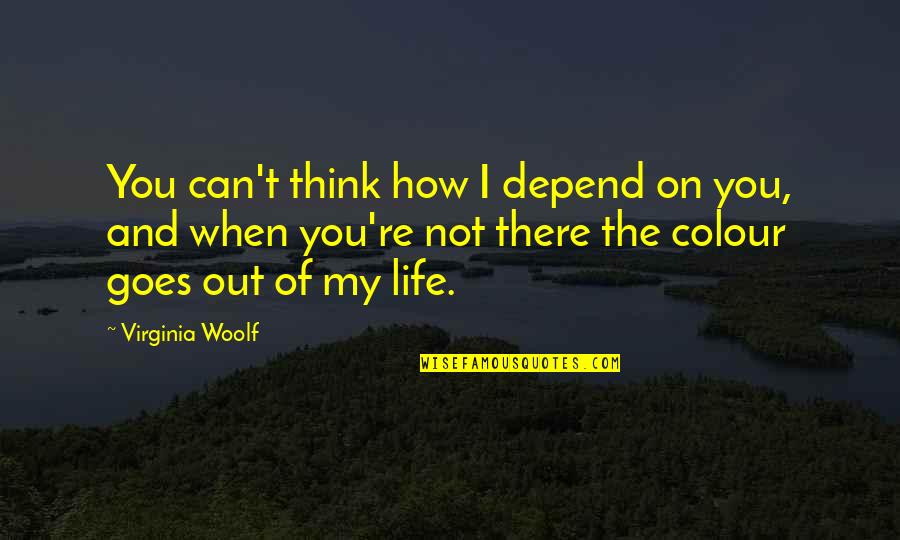 You can't think how I depend on you, and when you're not there the colour goes out of my life.
—
Virginia Woolf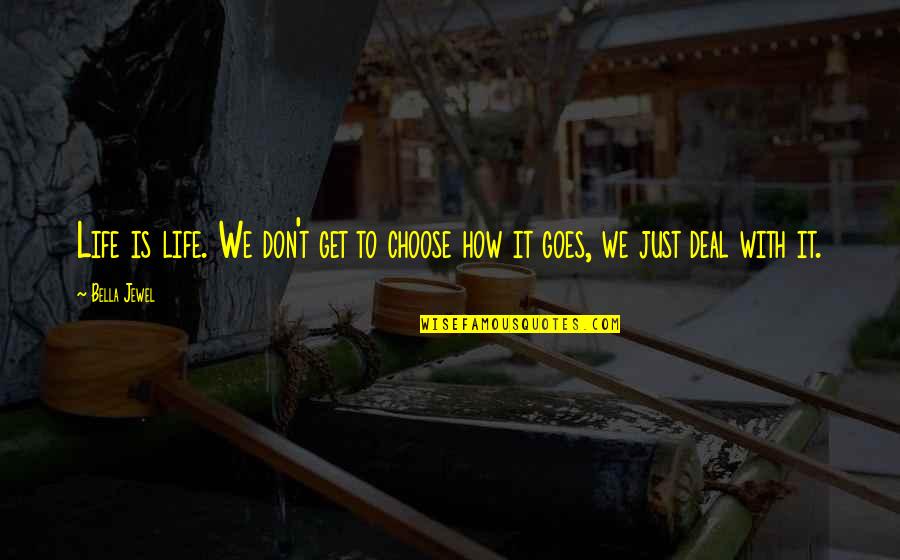 Life is life. We don't get to choose how it goes, we just deal with it.
—
Bella Jewel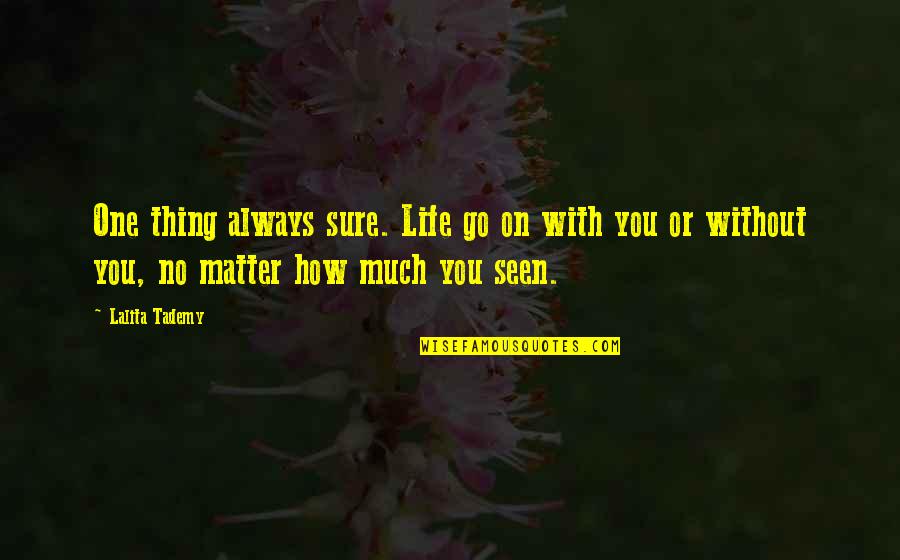 One thing always sure. Life go on with you or without you, no matter how much you seen.
—
Lalita Tademy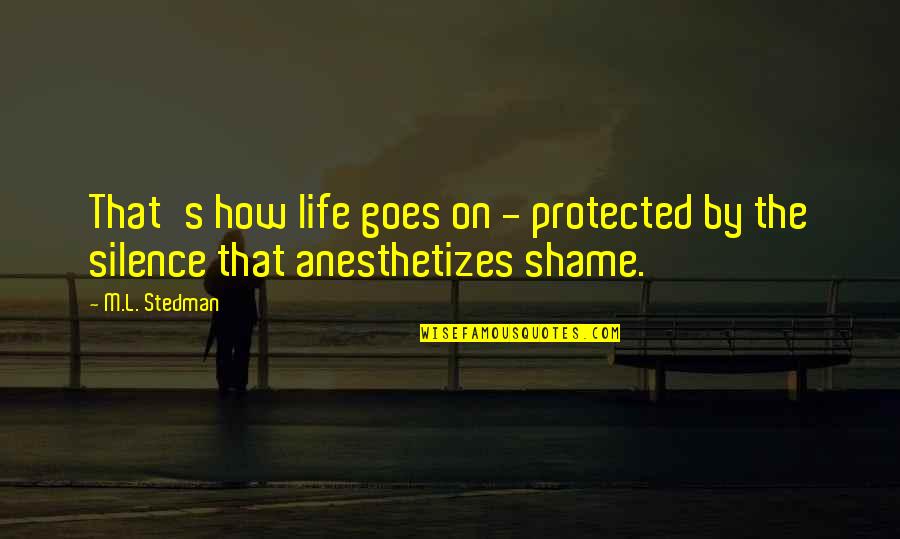 That's how life goes on - protected by the silence that anesthetizes shame.
—
M.L. Stedman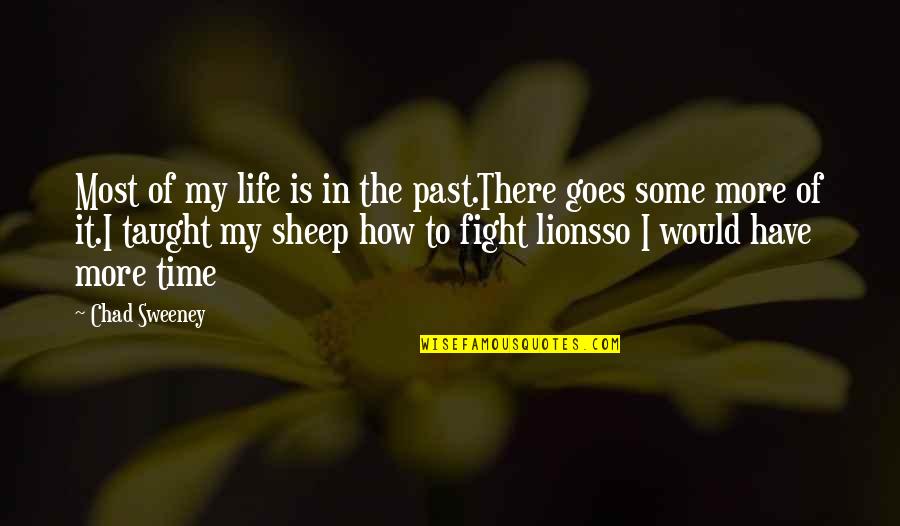 Most of my life is in the past.
There goes some more of it.
I taught my sheep how to fight lions
so I would have more time —
Chad Sweeney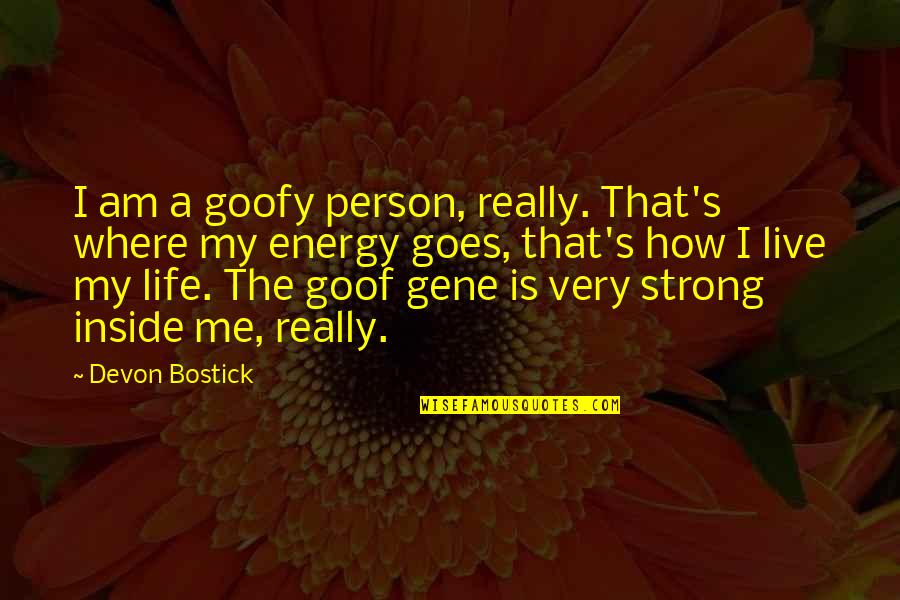 I am a goofy person, really. That's where my energy goes, that's how I live my life. The goof gene is very strong inside me, really. —
Devon Bostick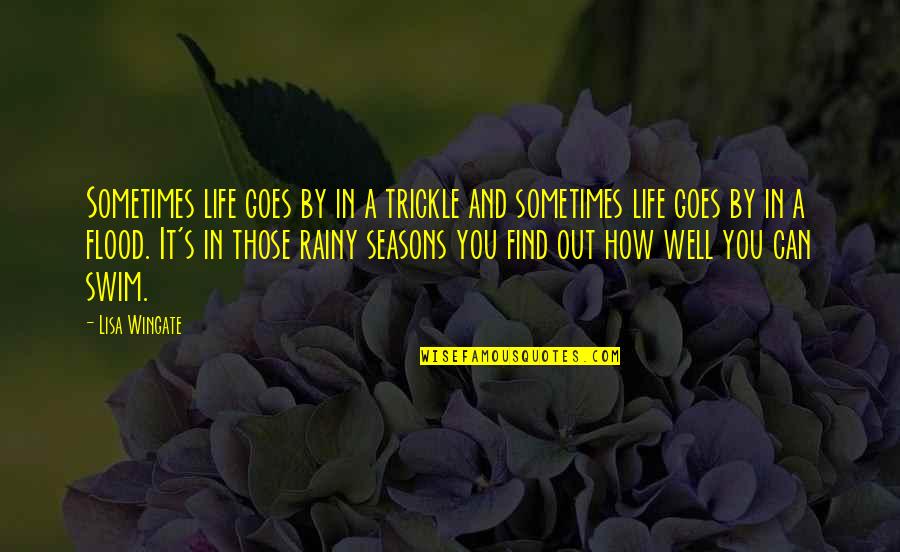 Sometimes life goes by in a trickle and sometimes life goes by in a flood. It's in those rainy seasons you find out how well you can swim. —
Lisa Wingate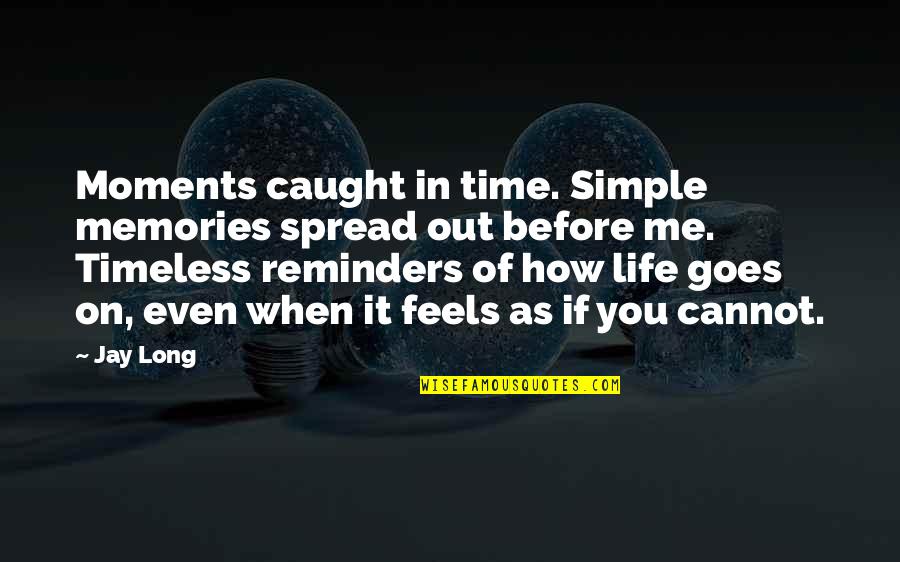 Moments caught in time. Simple memories spread out before me. Timeless reminders of how life goes on, even when it feels as if you cannot. —
Jay Long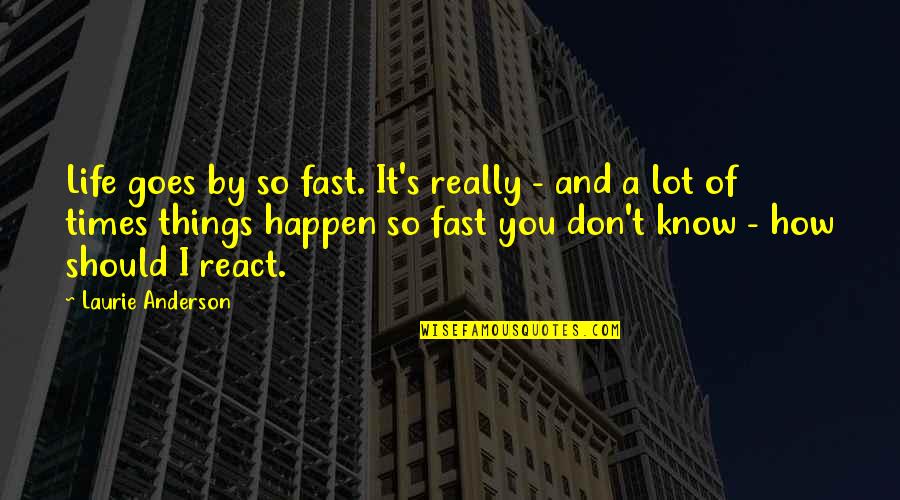 Life goes by so fast. It's really - and a lot of times things happen so fast you don't know - how should I react. —
Laurie Anderson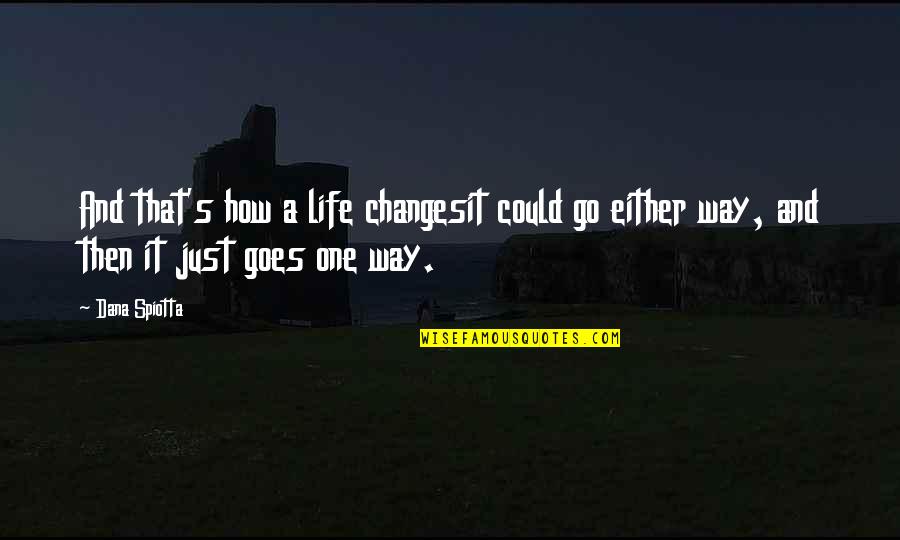 And that's how a life changes
it could go either way, and then it just goes one way. —
Dana Spiotta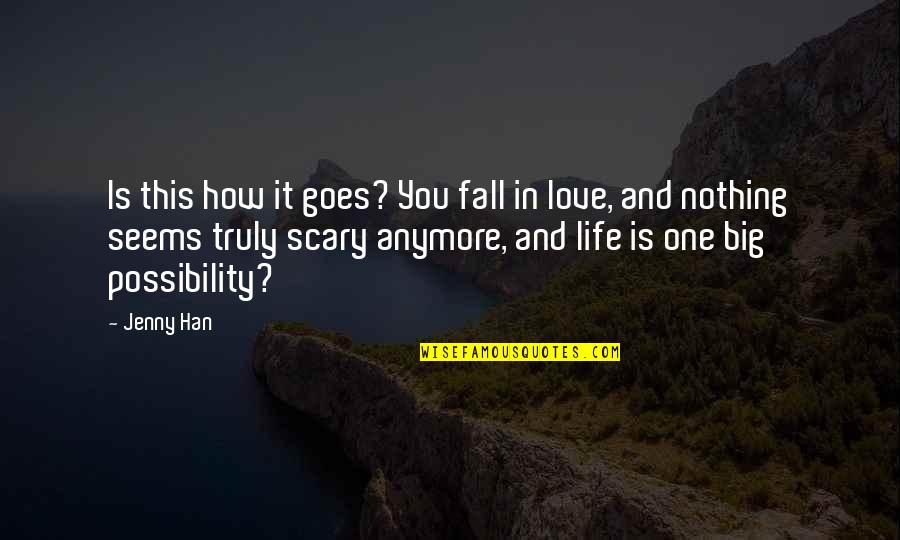 Is this how it goes? You fall in love, and nothing seems truly scary anymore, and life is one big possibility? —
Jenny Han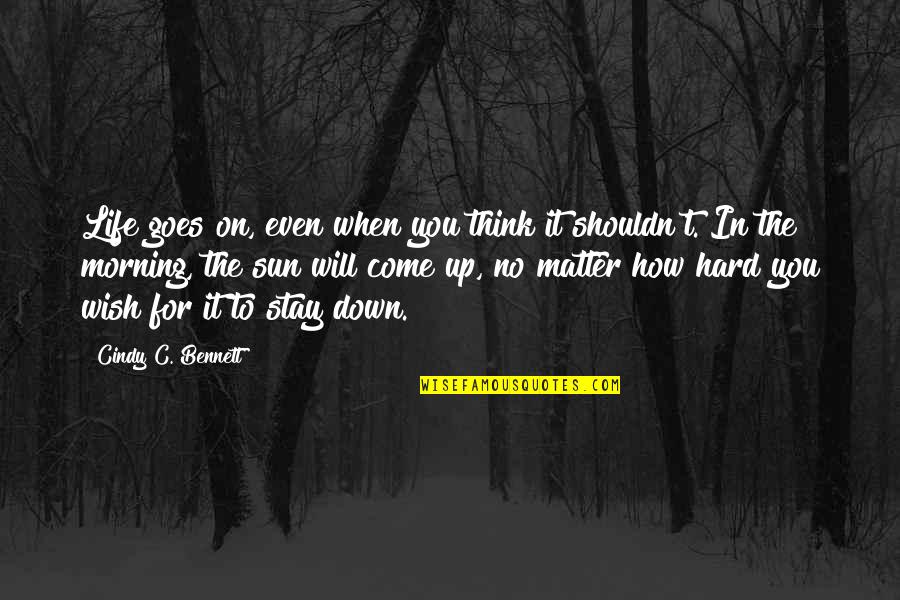 Life goes on, even when you think it shouldn't. In the morning, the sun will come up, no matter how hard you wish for it to stay down. —
Cindy C. Bennett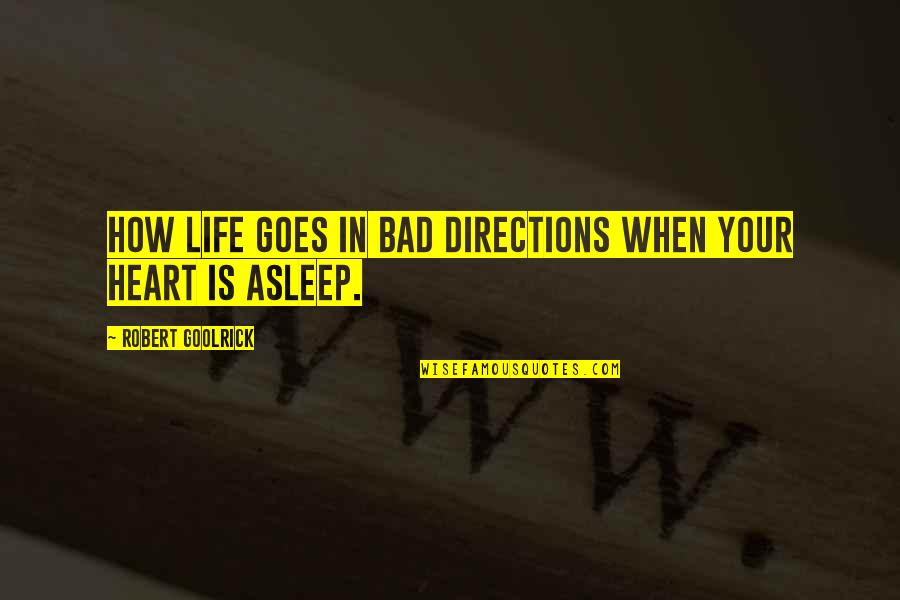 How life goes in bad directions when your heart is asleep. —
Robert Goolrick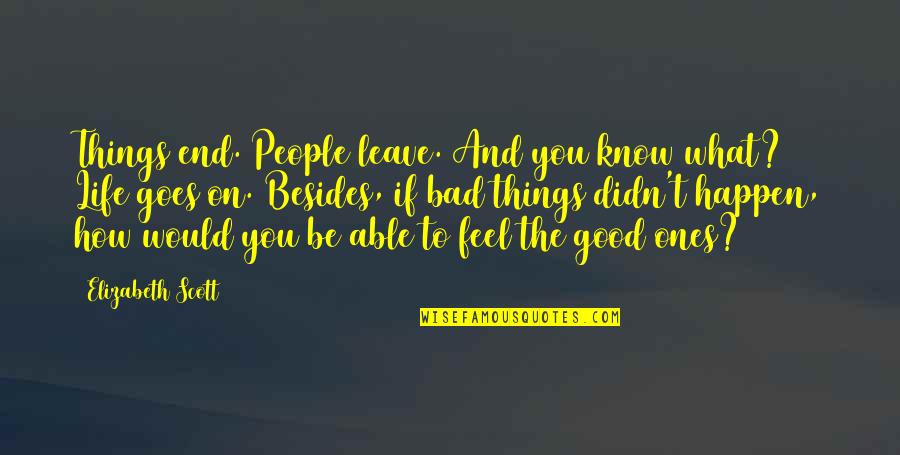 Things end. People leave. And you know what? Life goes on. Besides, if bad things didn't happen, how would you be able to feel the good ones? —
Elizabeth Scott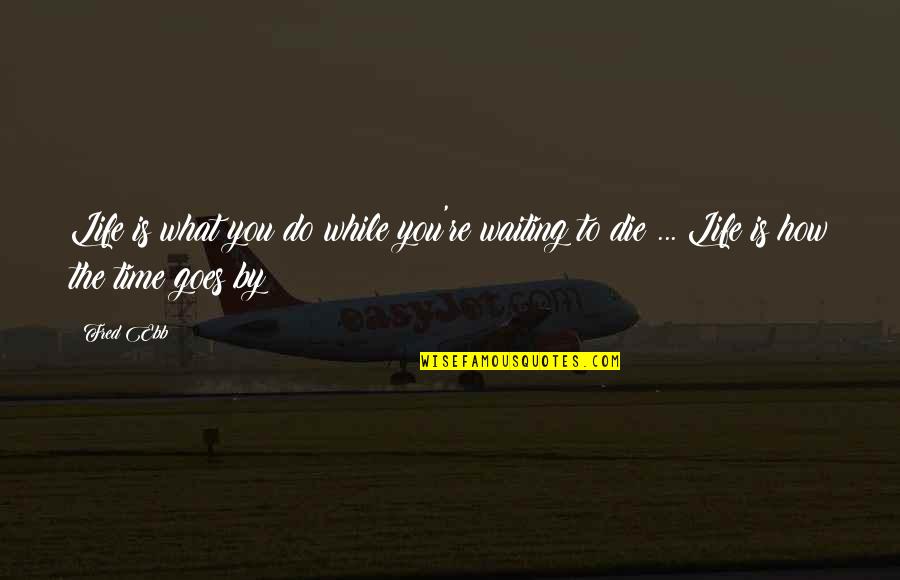 Life is what you do while you're waiting to die ... Life is how the time goes by —
Fred Ebb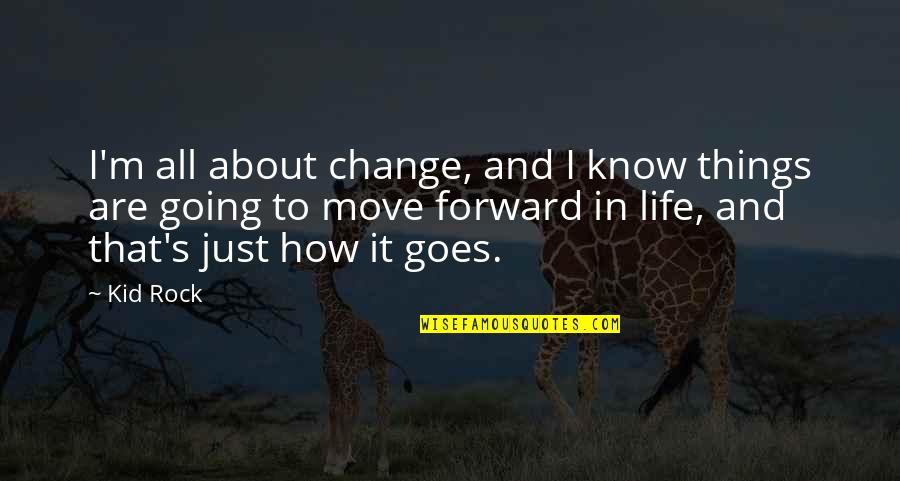 I'm all about change, and I know things are going to move forward in life, and that's just how it goes. —
Kid Rock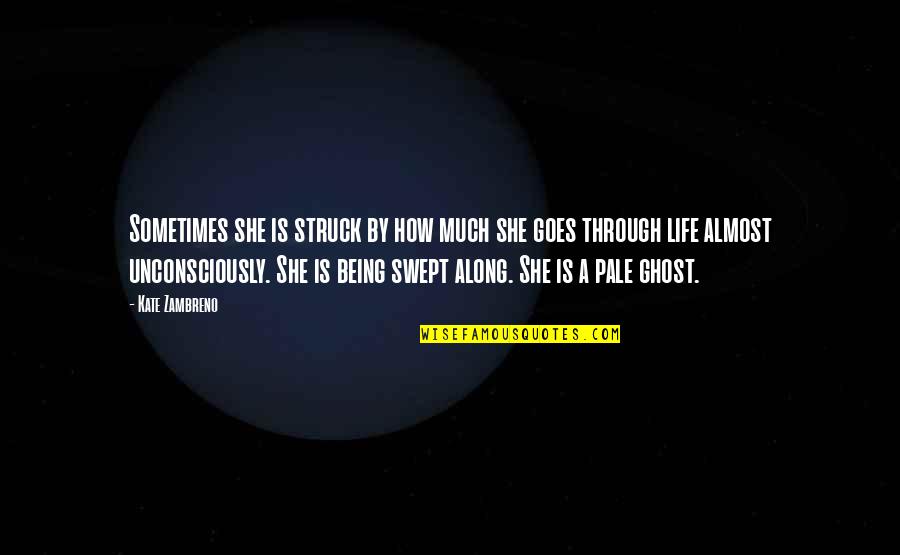 Sometimes she is struck by how much she goes through life almost unconsciously. She is being swept along. She is a pale ghost. —
Kate Zambreno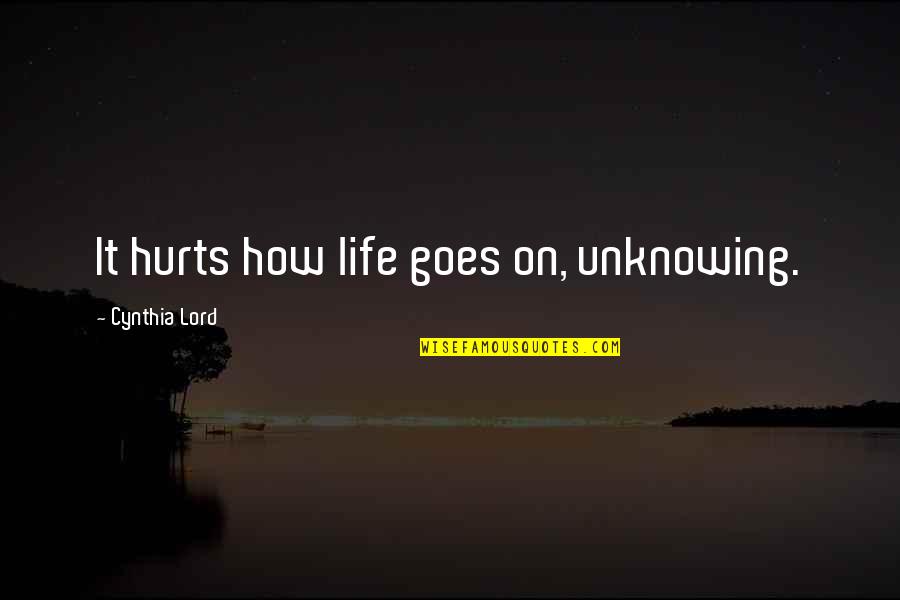 It hurts how life goes on, unknowing. —
Cynthia Lord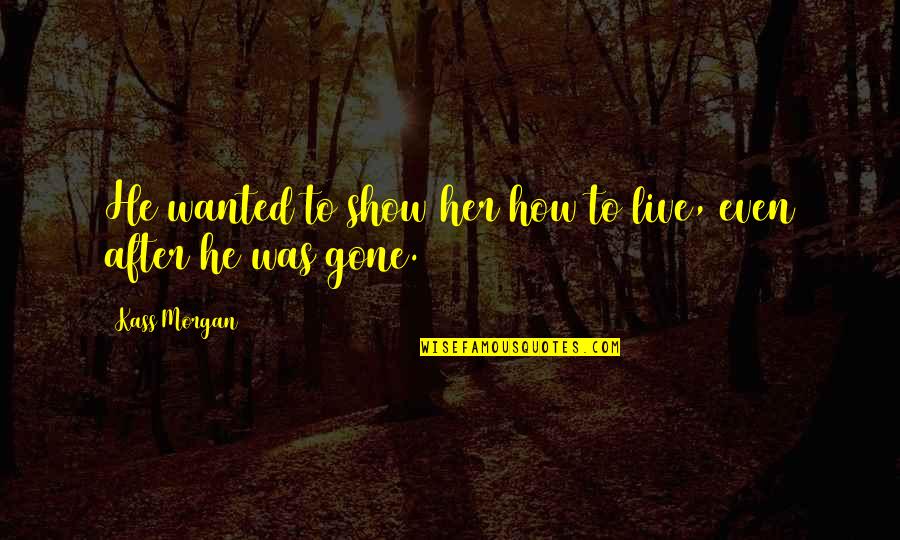 He wanted to show her how to live, even after he was gone. —
Kass Morgan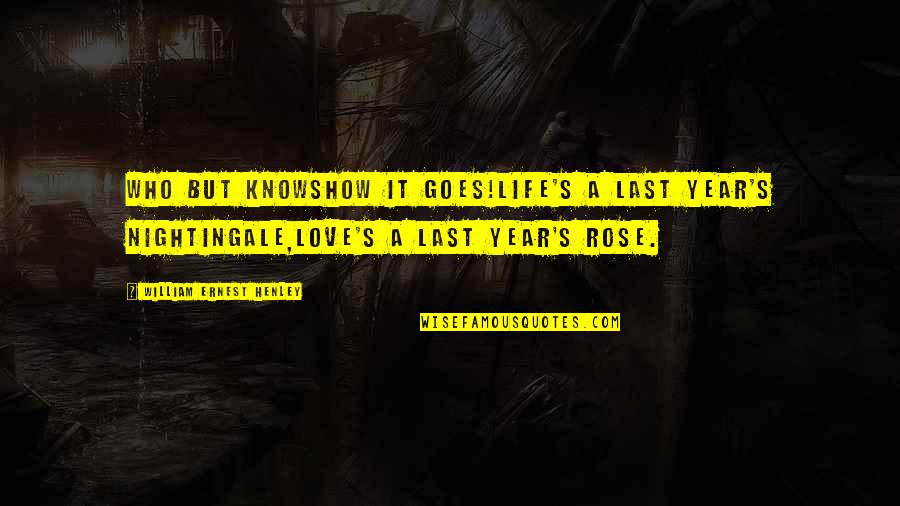 Who but knows
How it goes!
Life's a last year's Nightingale,
Love's a last year's rose. —
William Ernest Henley
No matter how dark and hopeless a situation may seem, always hold on and never give up your dream. —
Mouloud Benzadi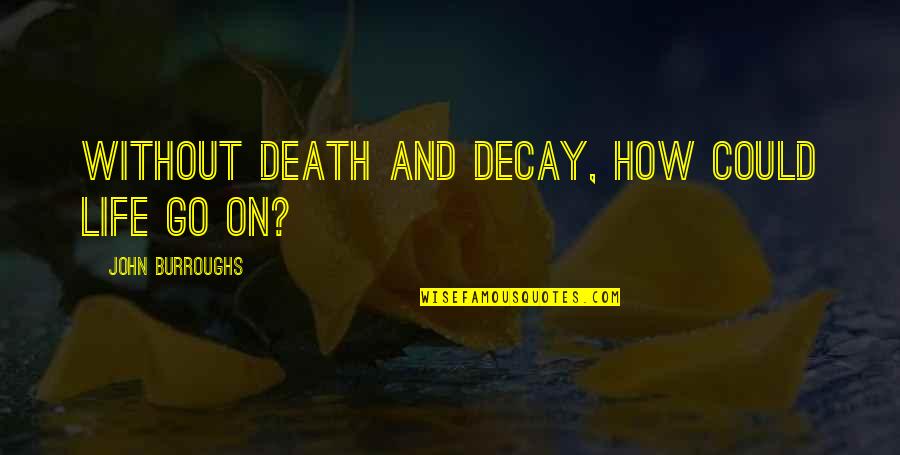 Without death and decay, how could life go on? —
John Burroughs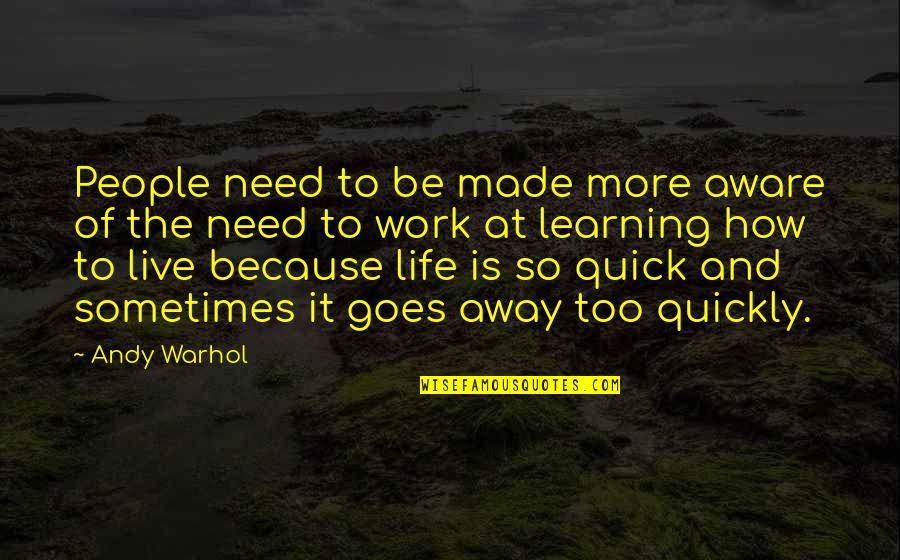 People need to be made more aware of the need to work at learning how to live because life is so quick and sometimes it goes away too quickly. —
Andy Warhol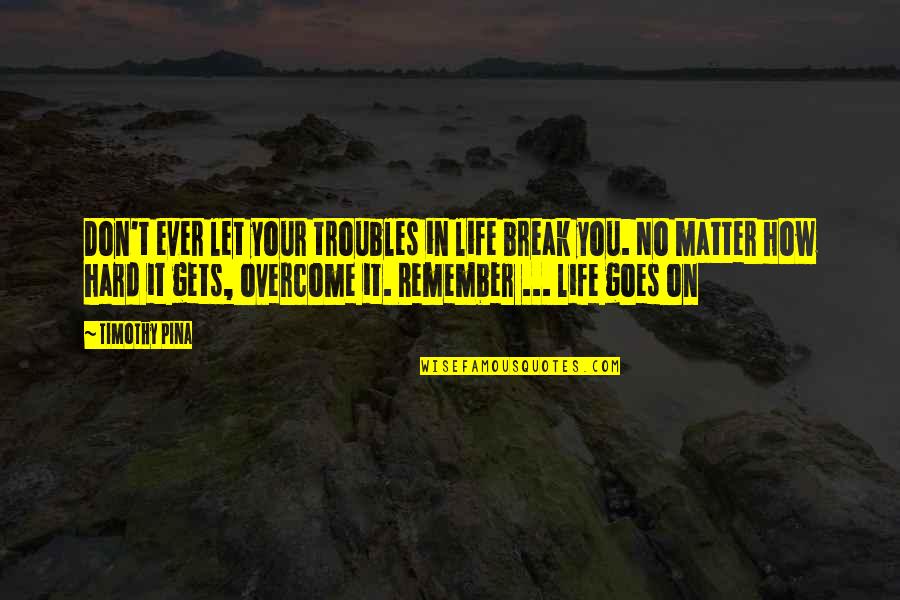 Don't ever let your troubles in life break you. No matter how hard it gets, overcome it. Remember ... life goes on —
Timothy Pina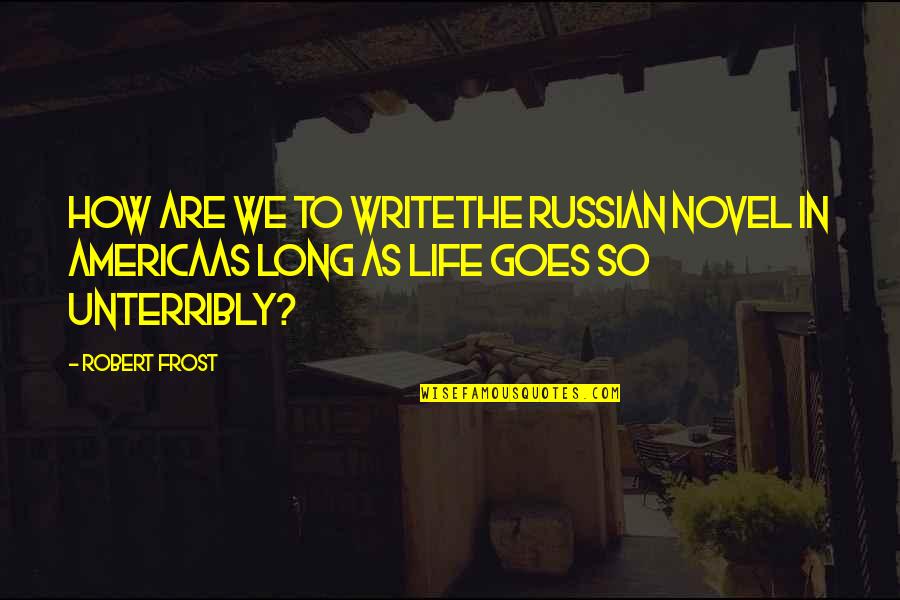 How are we to write
The Russian novel in America
As long as life goes so unterribly? —
Robert Frost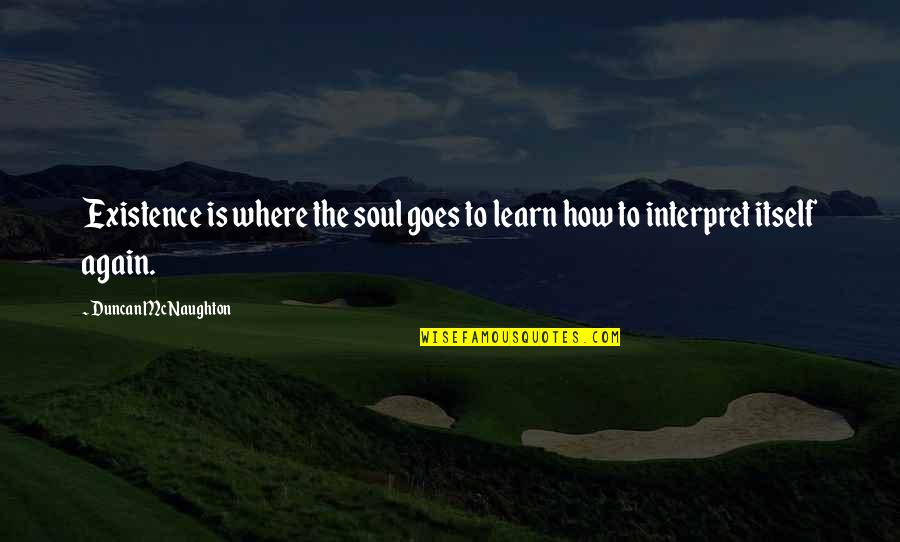 Existence is where the soul goes to learn how to interpret itself again. —
Duncan McNaughton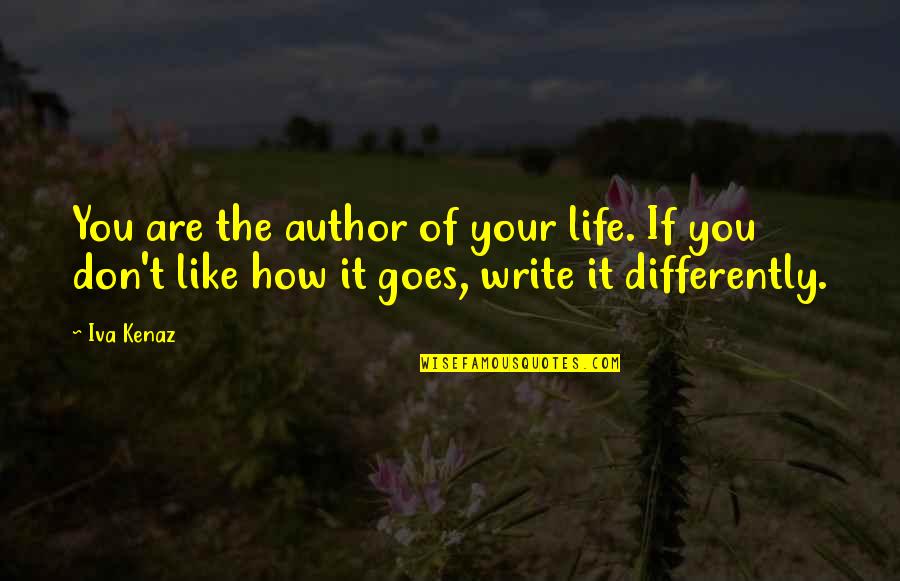 You are the author of your life. If you don't like how it goes, write it differently. —
Iva Kenaz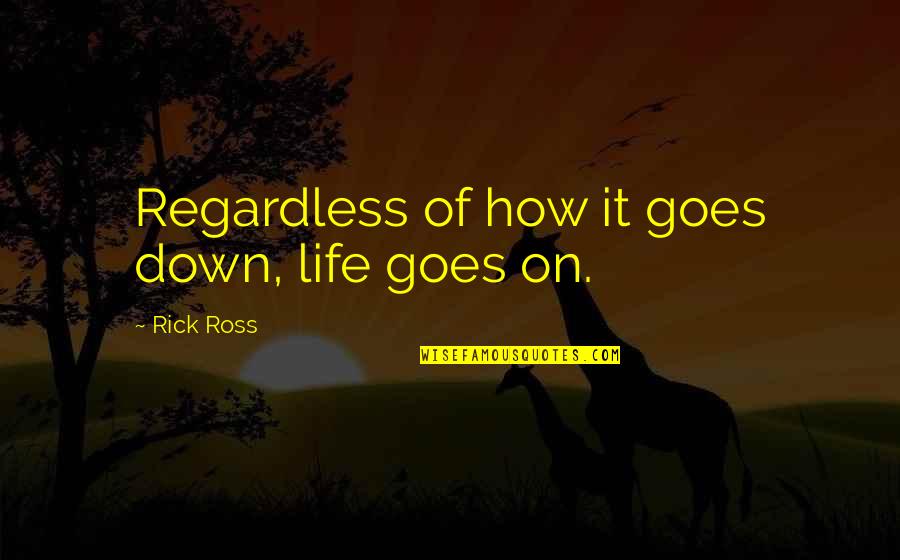 Regardless of how it goes down, life goes on. —
Rick Ross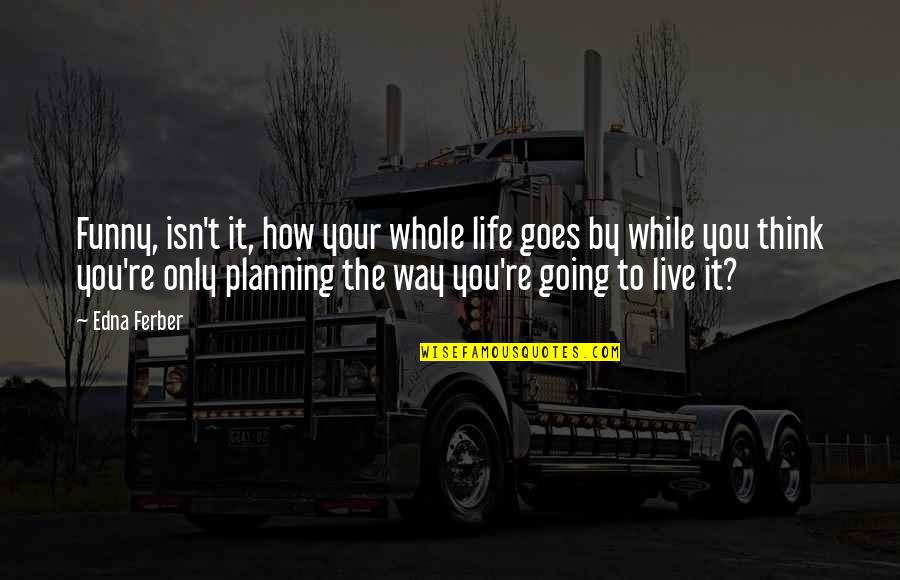 Funny, isn't it, how your whole life goes by while you think you're only planning the way you're going to live it? —
Edna Ferber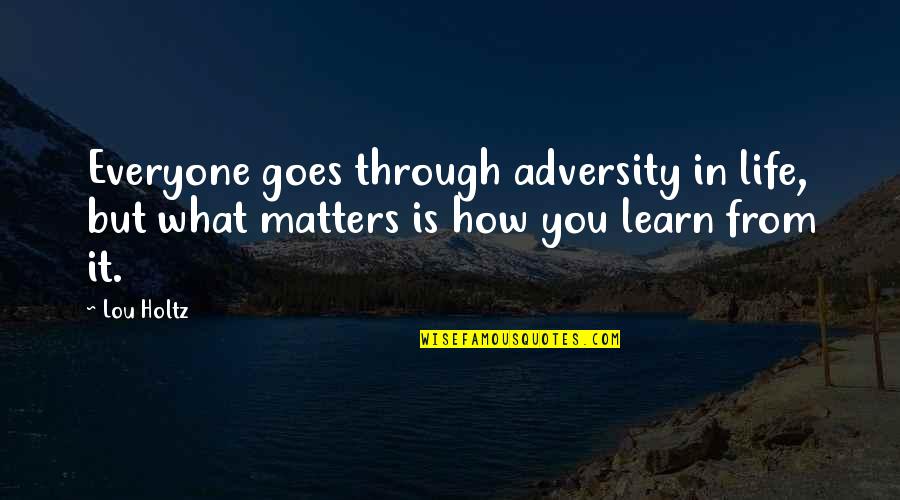 Everyone goes through adversity in life, but what matters is how you learn from it. —
Lou Holtz