Think Before We Speak Quotes
Collection of top 38 famous quotes about Think Before We Speak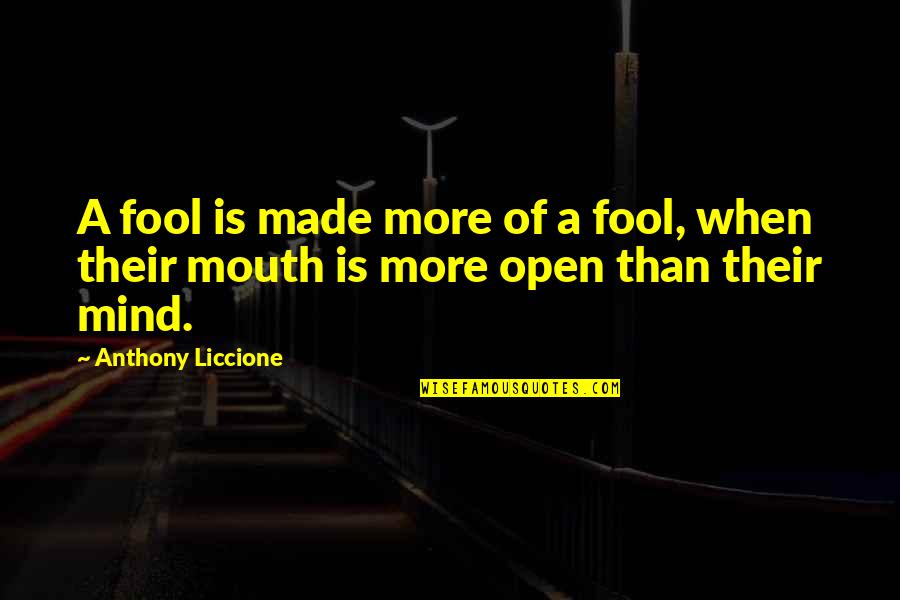 A fool is made more of a fool, when their mouth is more open than their mind.
—
Anthony Liccione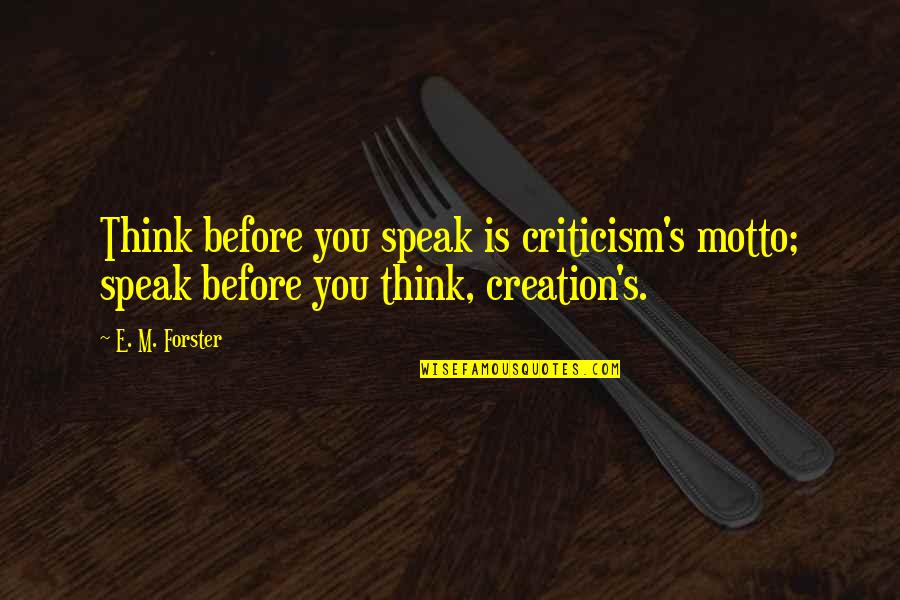 Think before you speak is criticism's motto; speak before you think, creation's.
—
E. M. Forster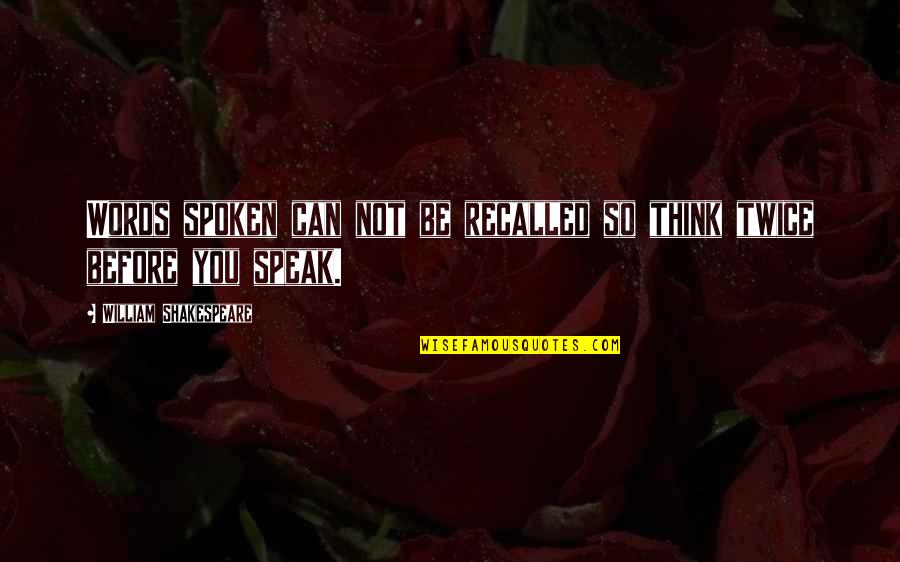 Words spoken can not be recalled so think twice before you speak.
—
William Shakespeare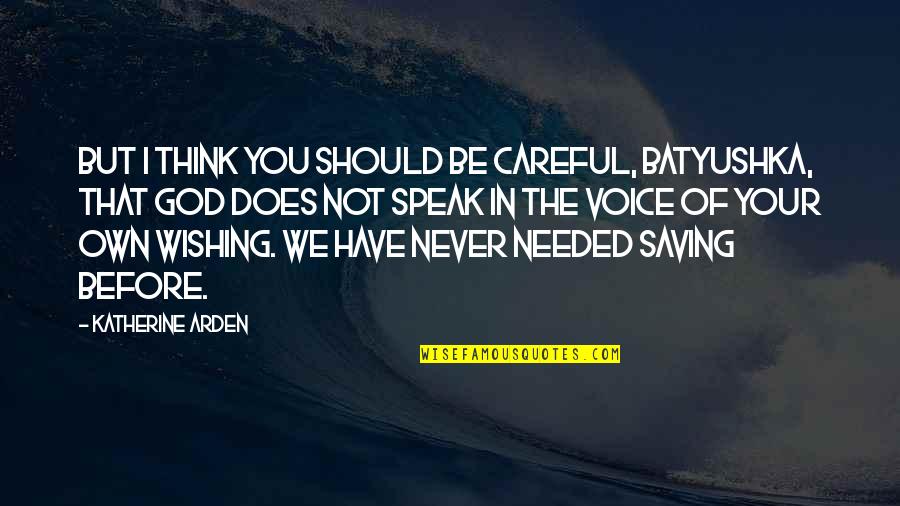 But I think you should be careful, Batyushka, that God does not speak in the voice of your own wishing. We have never needed saving before.
—
Katherine Arden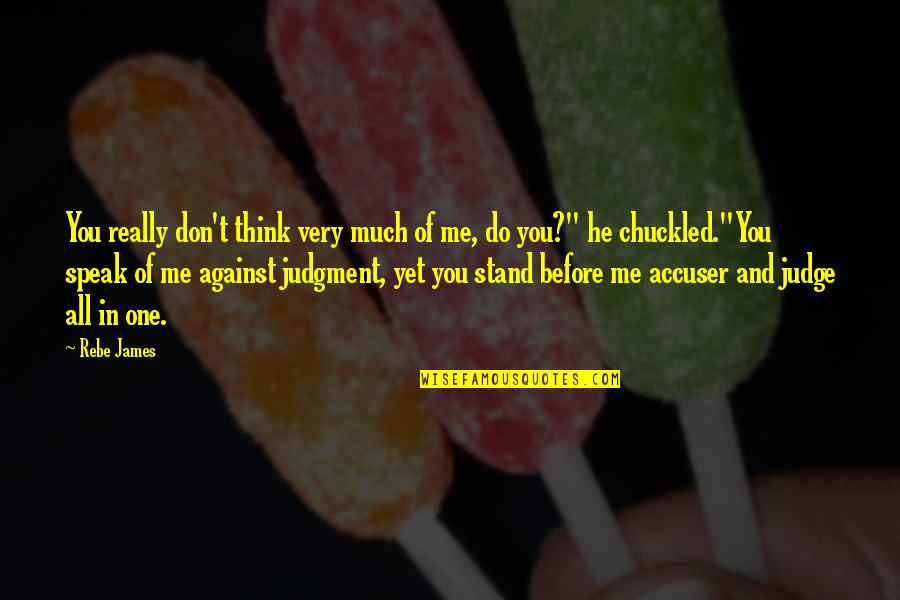 You really don't think very much of me, do you?" he chuckled."You speak of me against judgment, yet you stand before me accuser and judge all in one.
—
Rebe James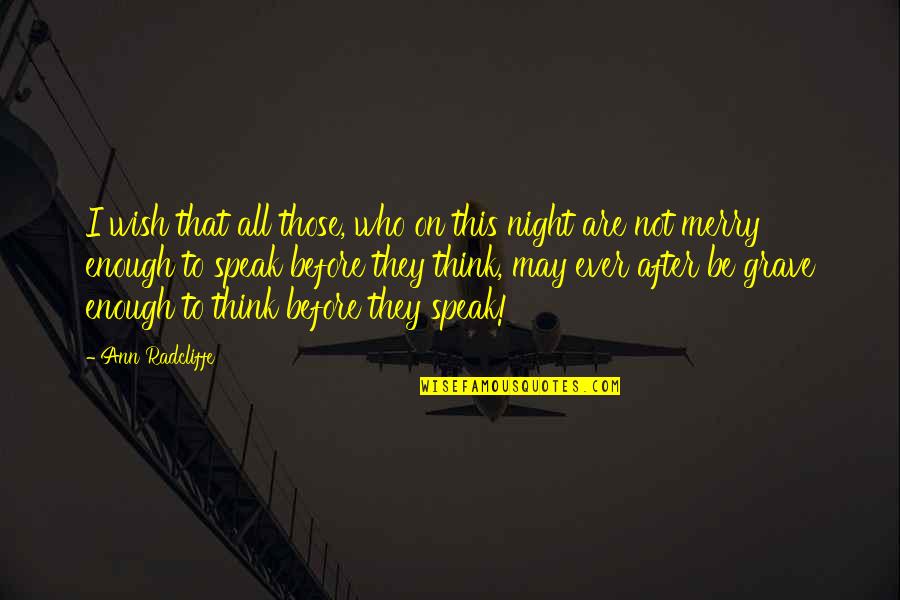 I wish that all those, who on this night are not merry enough to speak before they think, may ever after be grave enough to think before they speak!
—
Ann Radcliffe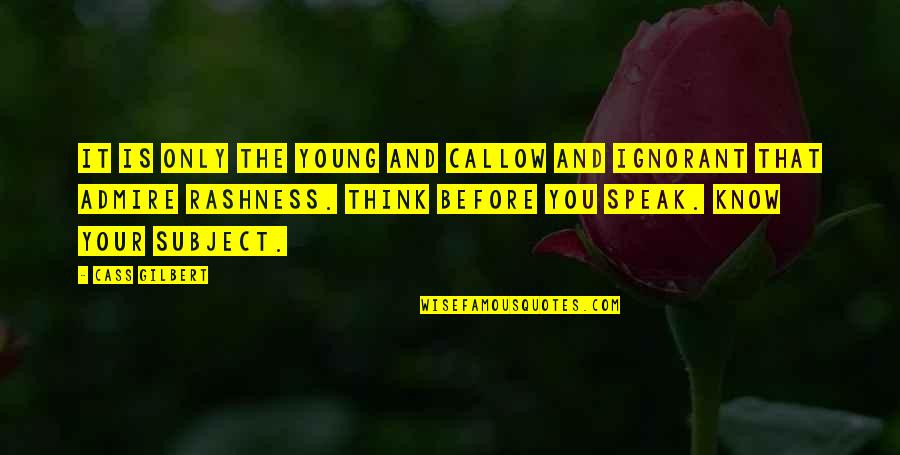 It is only the young and callow and ignorant that admire rashness. Think before you speak. Know your subject.
—
Cass Gilbert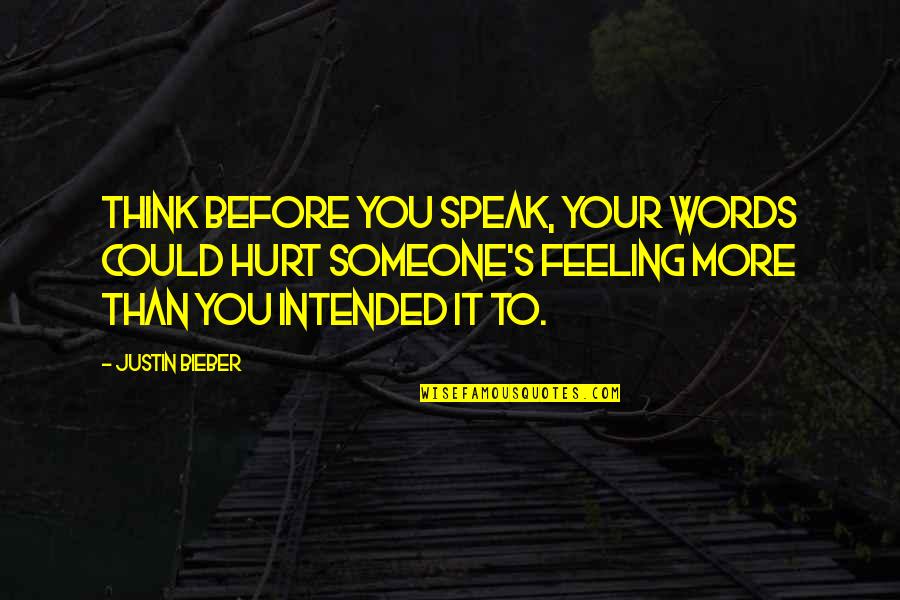 Think before you speak, your words could hurt someone's feeling more than you intended it to.
—
Justin Bieber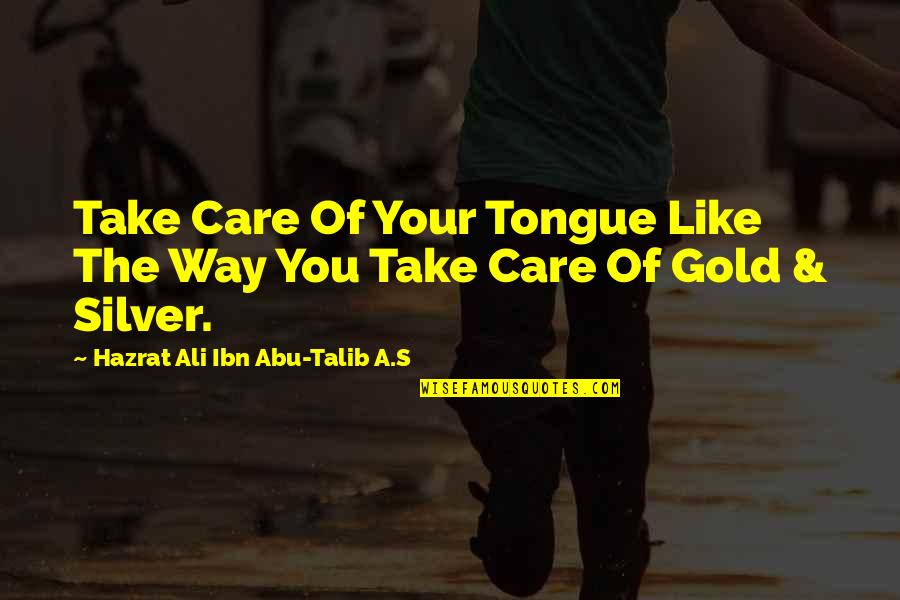 Take Care Of Your Tongue Like The Way You Take Care Of Gold & Silver.
—
Hazrat Ali Ibn Abu-Talib A.S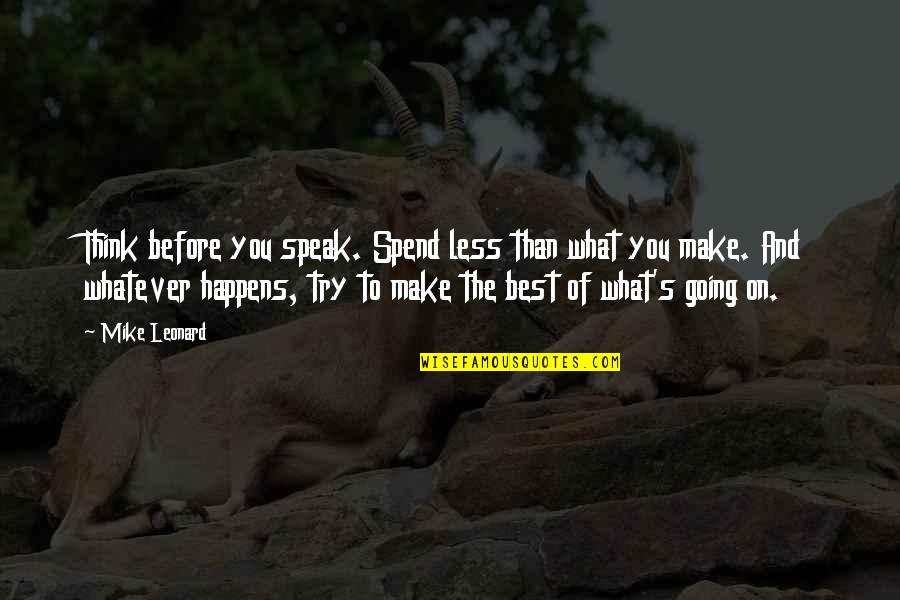 Think before you speak. Spend less than what you make. And whatever happens, try to make the best of what's going on. —
Mike Leonard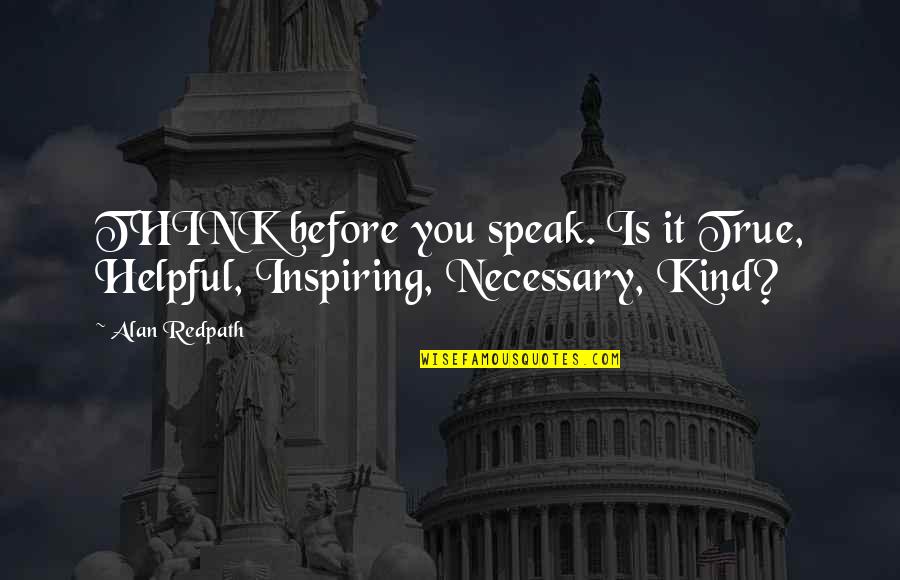 THINK before you speak. Is it True, Helpful, Inspiring, Necessary, Kind? —
Alan Redpath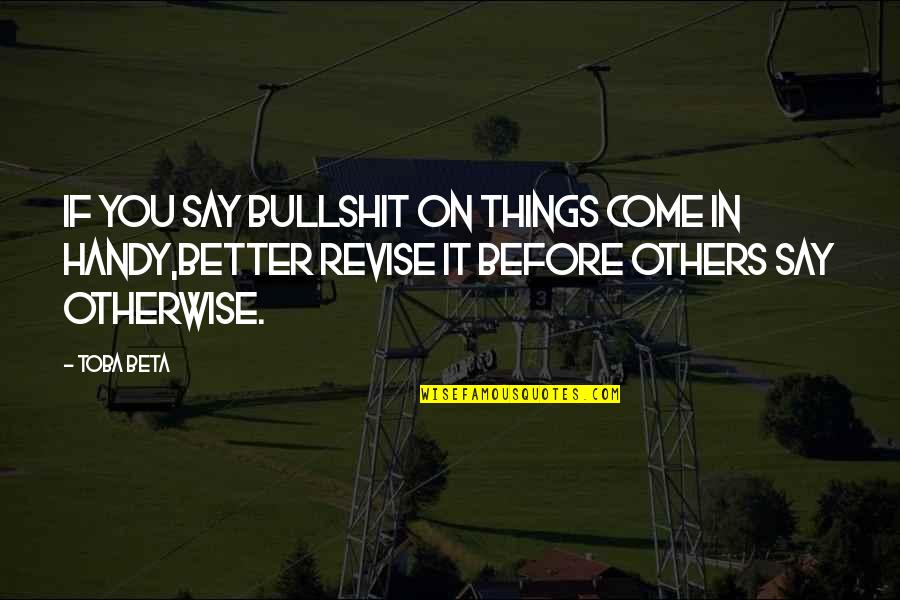 If you say bullshit on things come in handy,
better revise it before others say otherwise. —
Toba Beta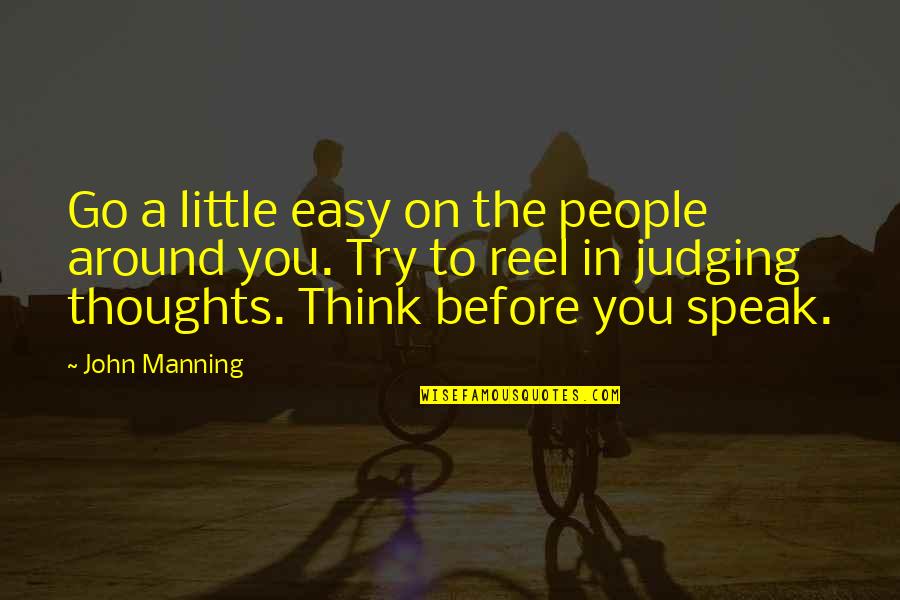 Go a little easy on the people around you. Try to reel in judging thoughts. Think before you speak. —
John Manning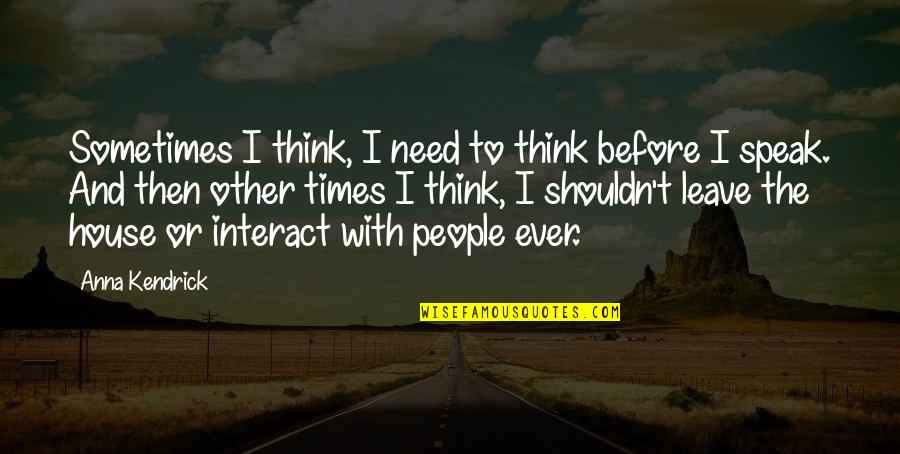 Sometimes I think, I need to think before I speak. And then other times I think, I shouldn't leave the house or interact with people ever. —
Anna Kendrick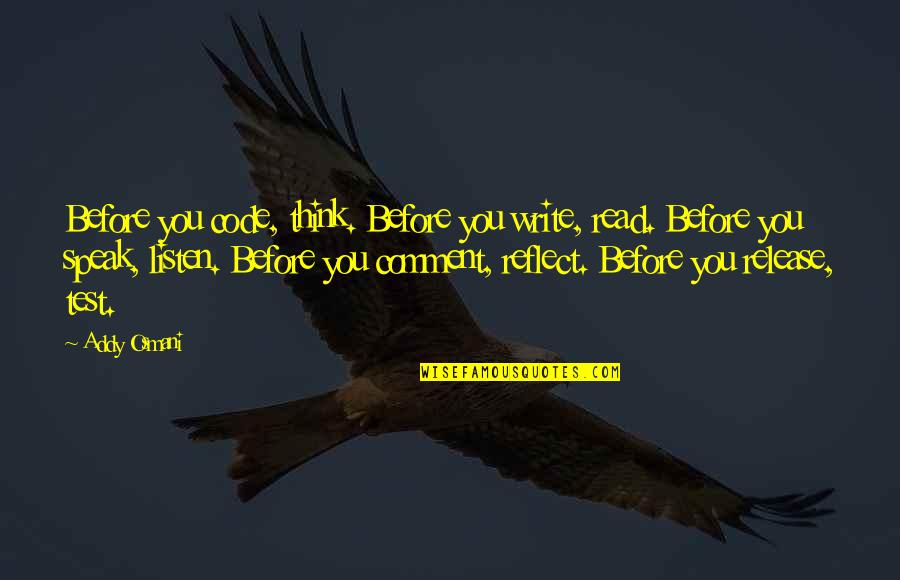 Before you code, think. Before you write, read. Before you speak, listen. Before you comment, reflect. Before you release, test. —
Addy Osmani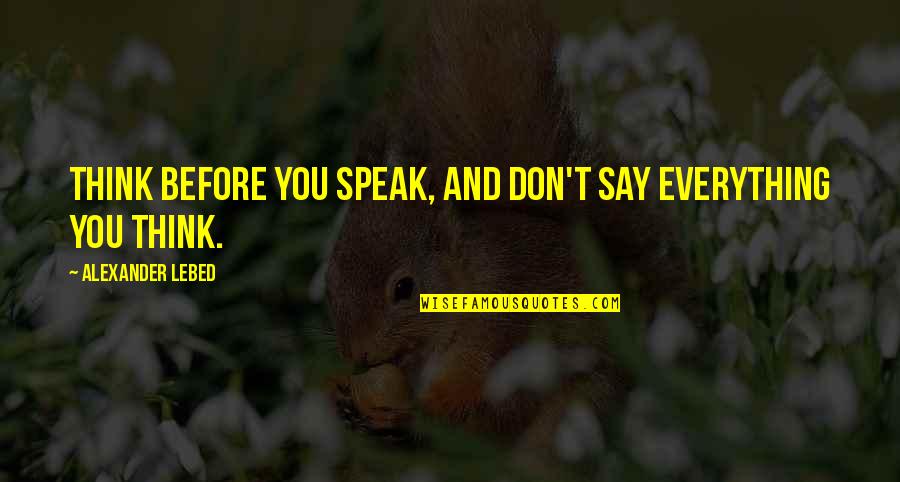 Think before you speak, and don't say everything you think. —
Alexander Lebed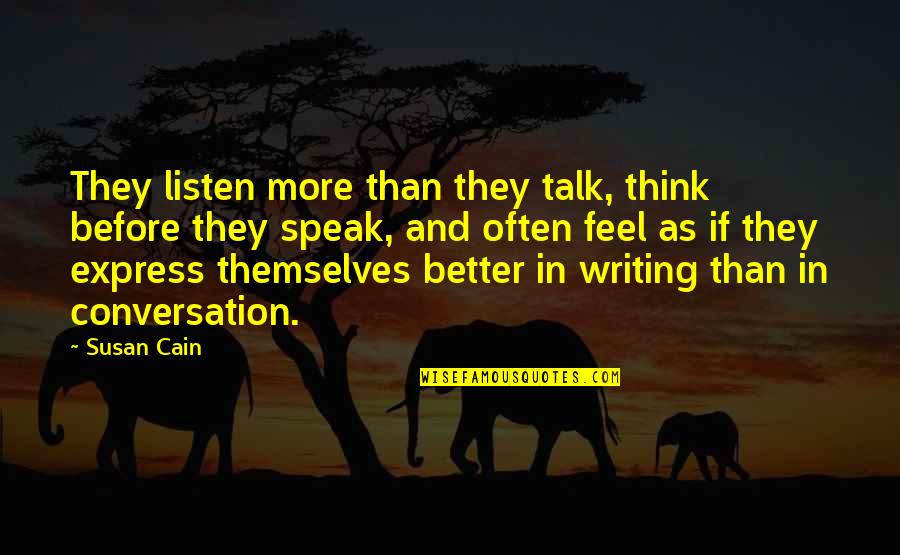 They listen more than they talk, think before they speak, and often feel as if they express themselves better in writing than in conversation. —
Susan Cain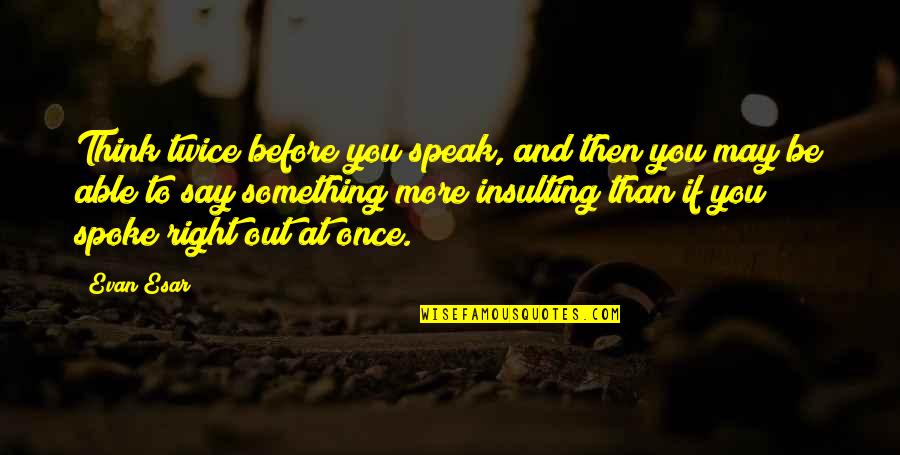 Think twice before you speak, and then you may be able to say something more insulting than if you spoke right out at once. —
Evan Esar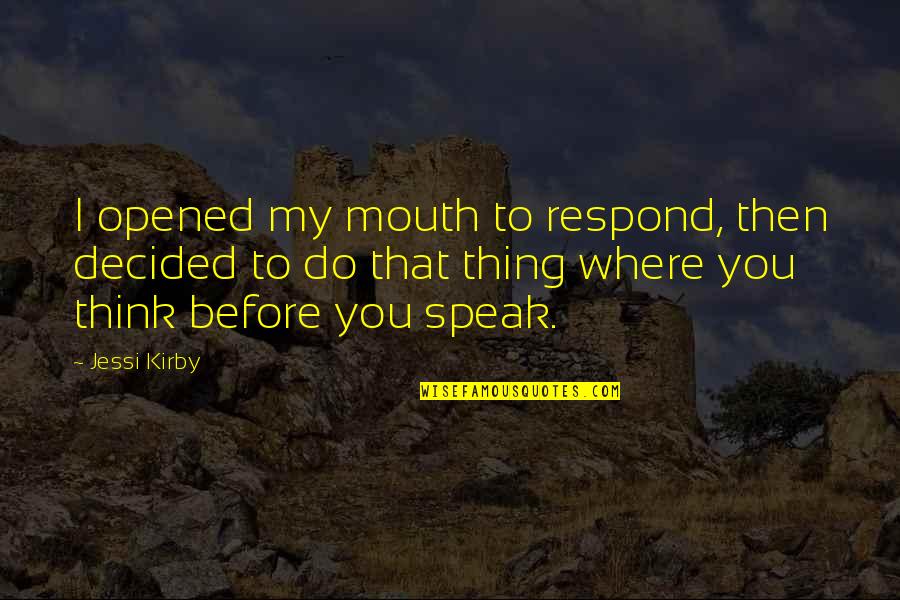 I opened my mouth to respond, then decided to do that thing where you think before you speak. —
Jessi Kirby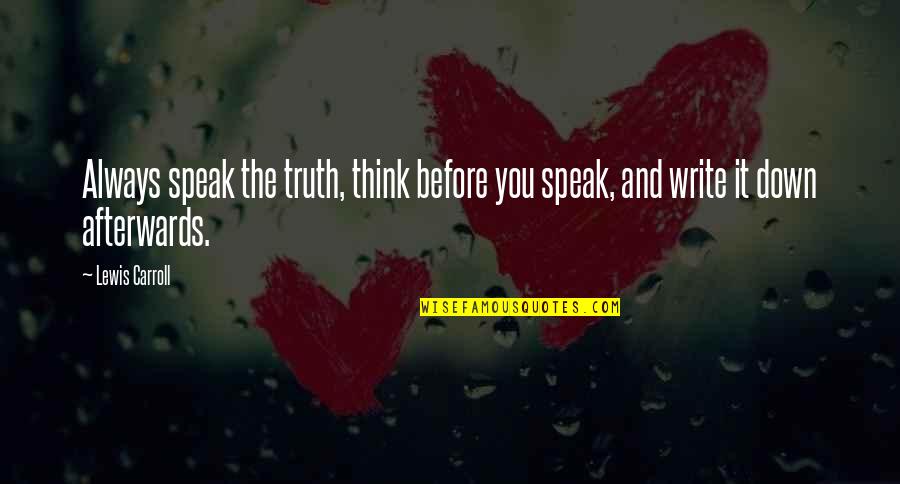 Always speak the truth, think before you speak, and write it down afterwards. —
Lewis Carroll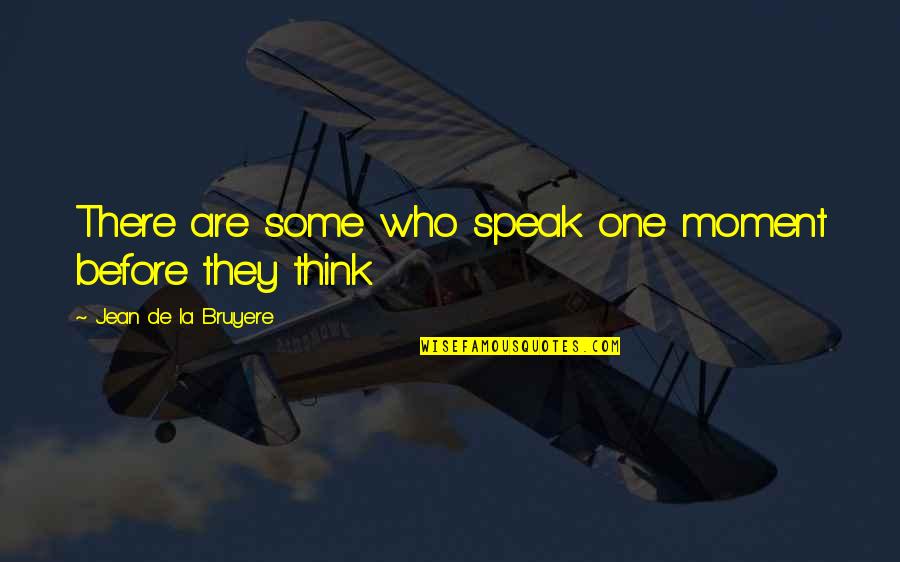 There are some who speak one moment before they think —
Jean De La Bruyere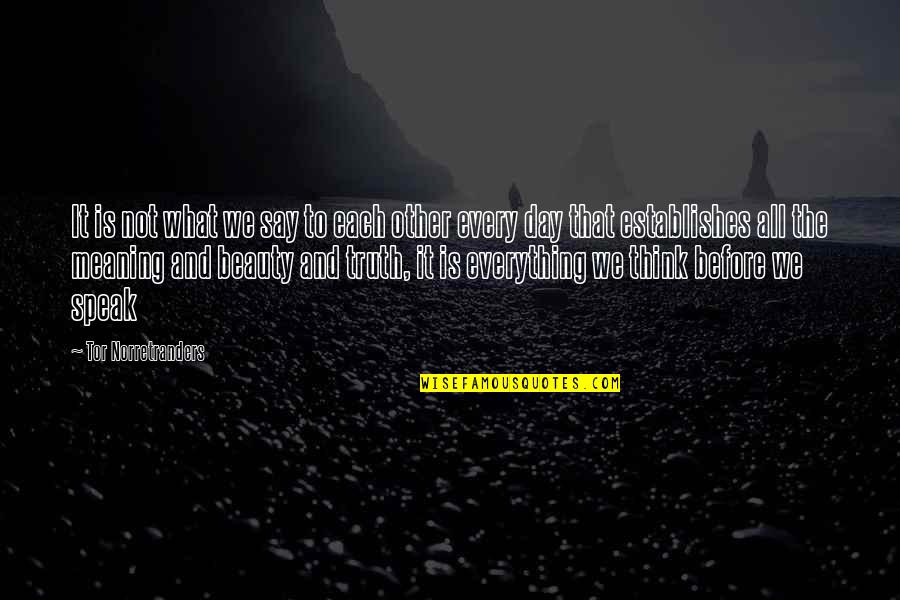 It is not what we say to each other every day that establishes all the meaning and beauty and truth, it is everything we
think before we speak
—
Tor Norretranders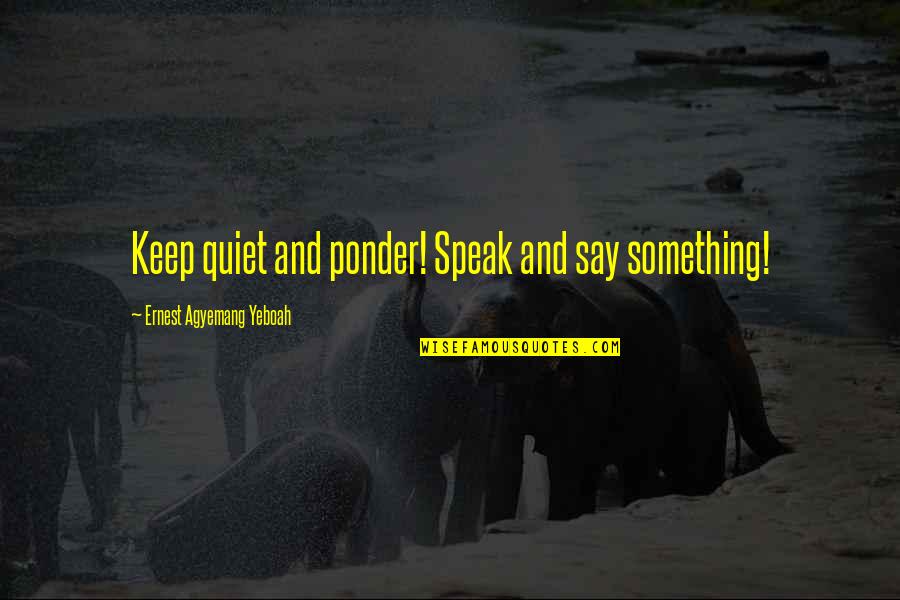 Keep quiet and ponder! Speak and say something! —
Ernest Agyemang Yeboah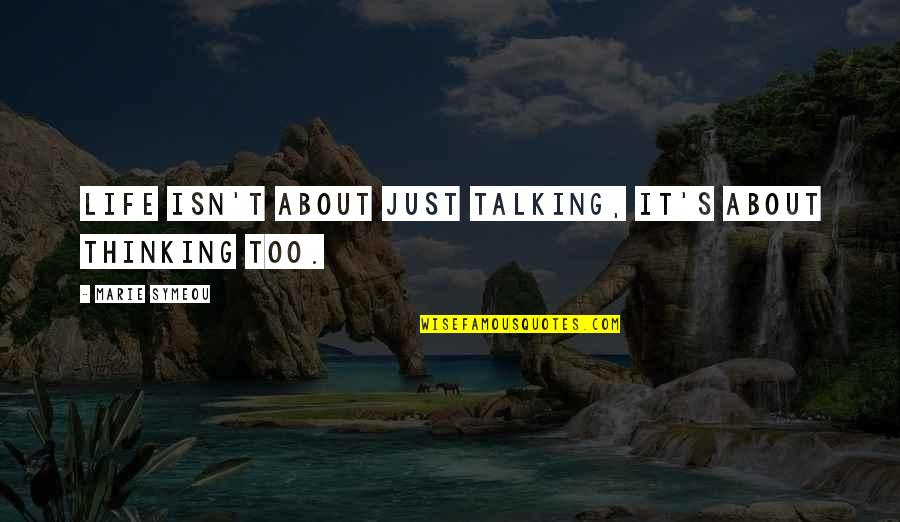 Life isn't about just talking, it's about thinking too. —
Marie Symeou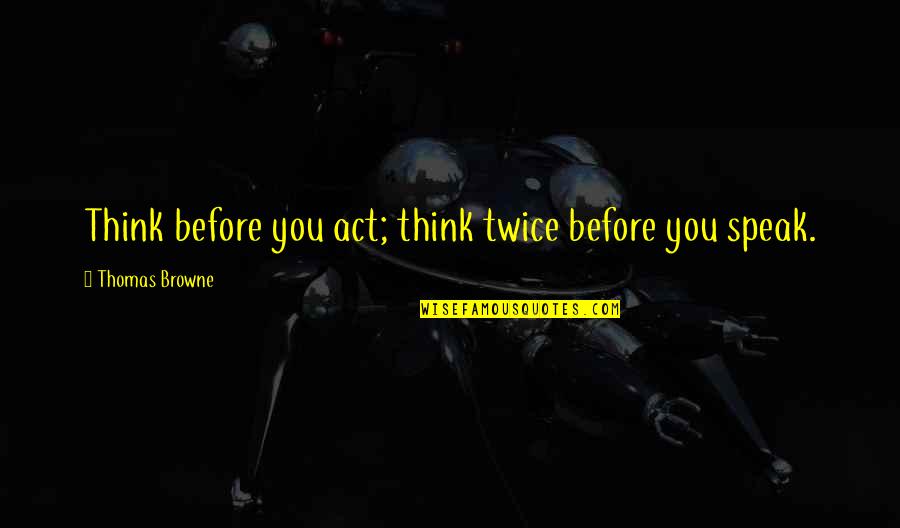 Think before you act; think twice before you speak. —
Thomas Browne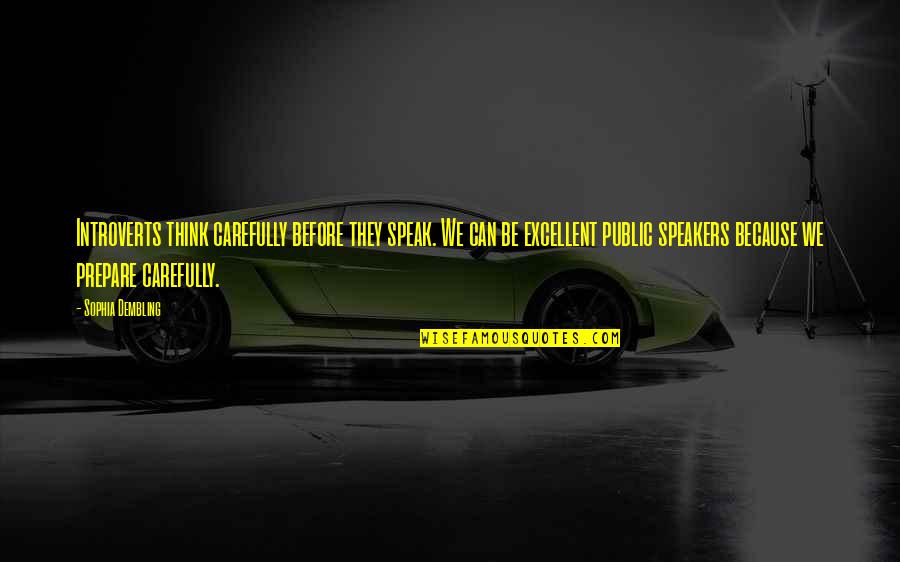 Introverts think carefully before they speak. We can be excellent public speakers because we prepare carefully. —
Sophia Dembling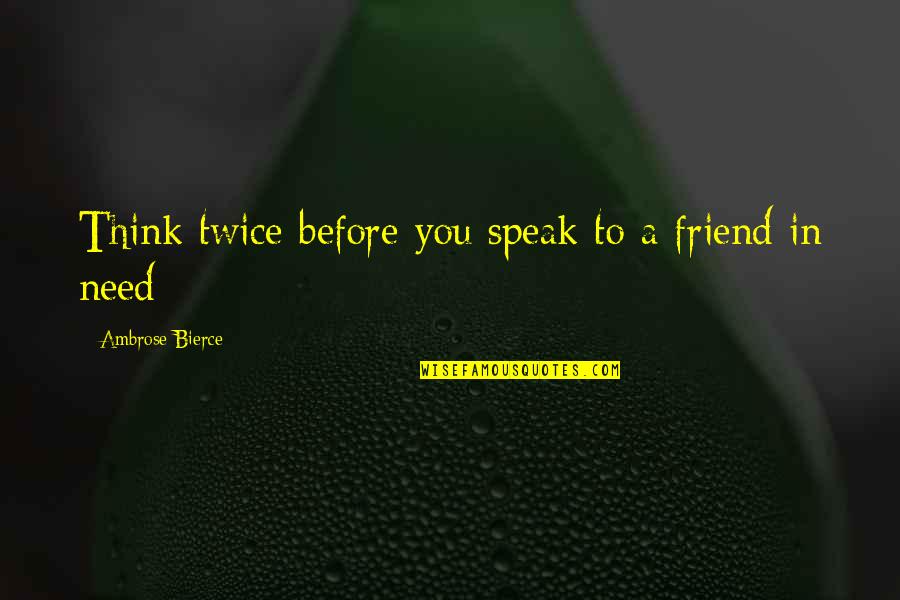 Think twice before you speak to a friend in need —
Ambrose Bierce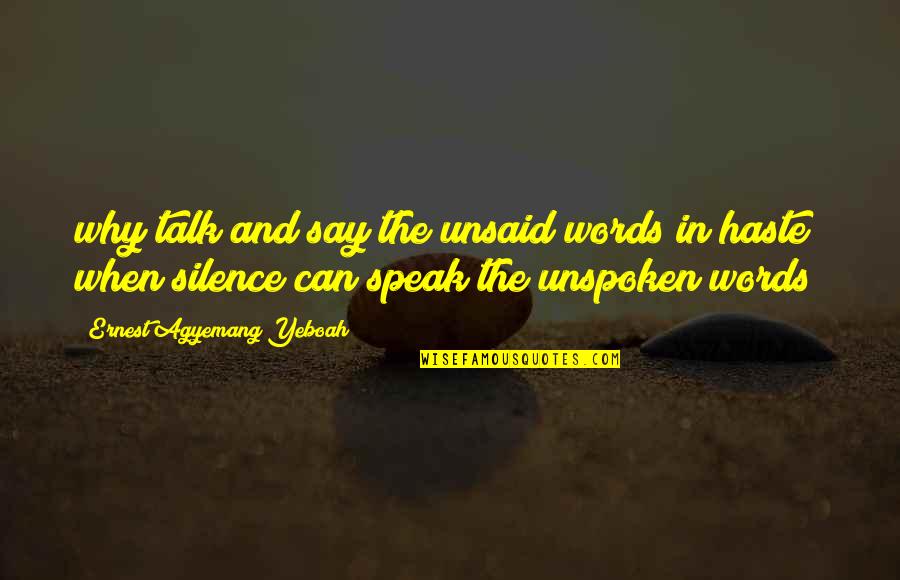 why talk and say the unsaid words in haste when silence can speak the unspoken words? —
Ernest Agyemang Yeboah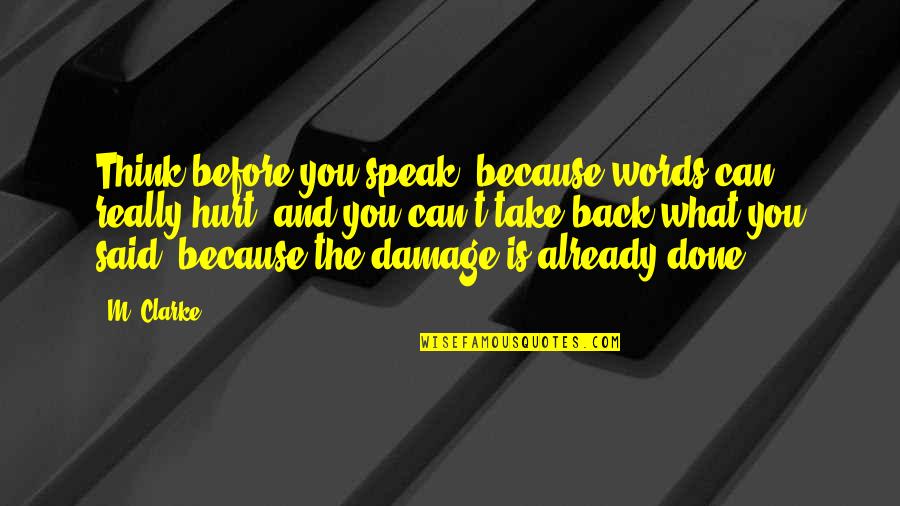 Think before you speak, because words can really hurt, and you can't take back what you said, because the damage is already done. —
M. Clarke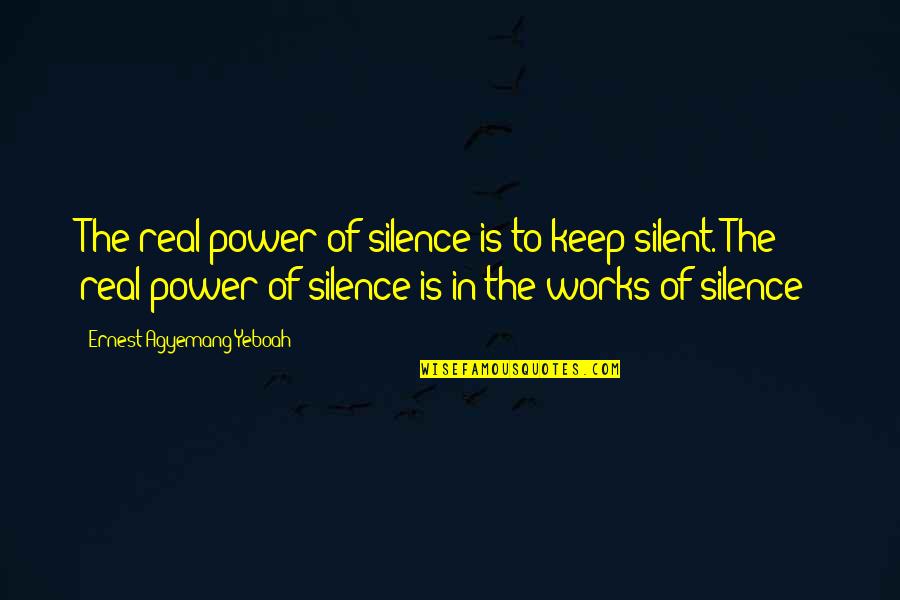 The real power of silence is to keep silent. The real power of silence is in the works of silence! —
Ernest Agyemang Yeboah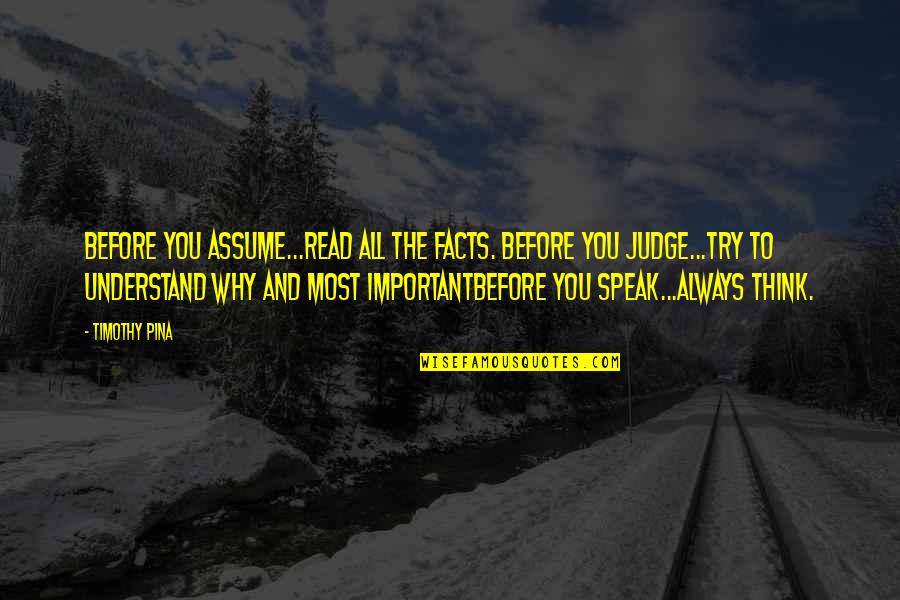 Before you assume...read all the facts. Before you judge...try to understand why and most important
before you speak...always think. —
Timothy Pina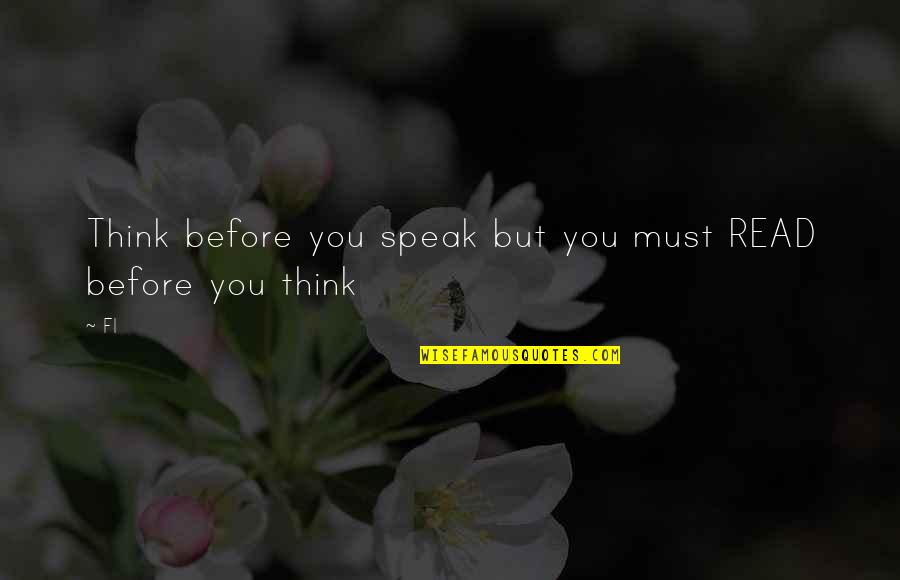 Think before you speak but you must READ before you think —
Fl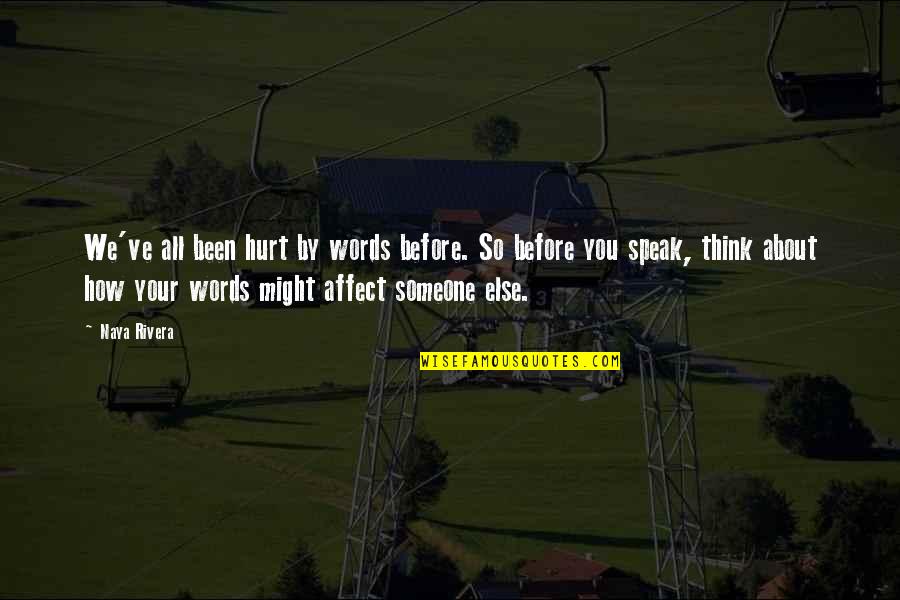 We've all been hurt by words before. So before you speak, think about how your words might affect someone else. —
Naya Rivera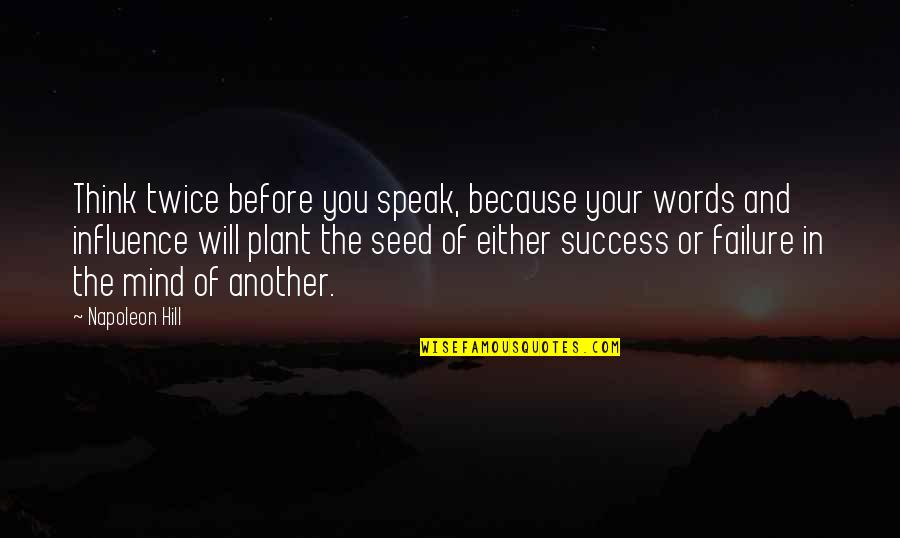 Think twice before you speak, because your words and influence will plant the seed of either success or failure in the mind of another. —
Napoleon Hill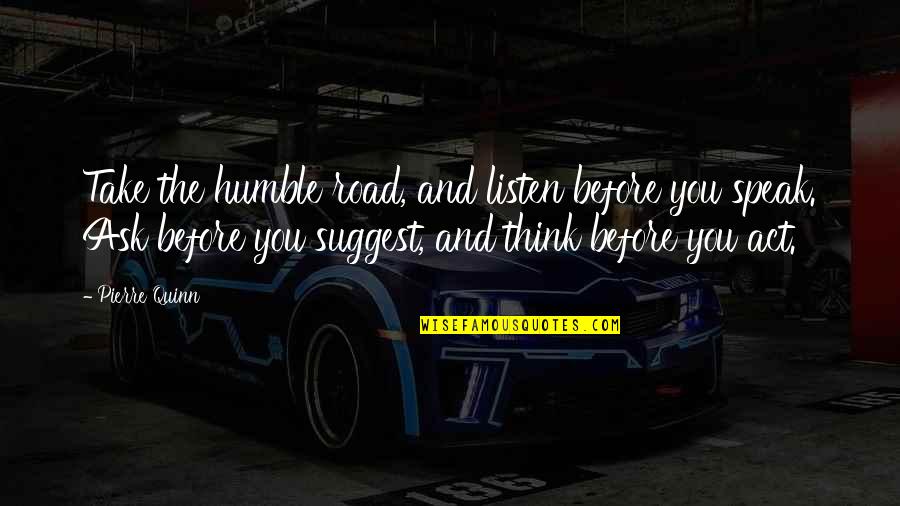 Take the humble road, and listen before you speak. Ask before you suggest, and think before you act. —
Pierre Quinn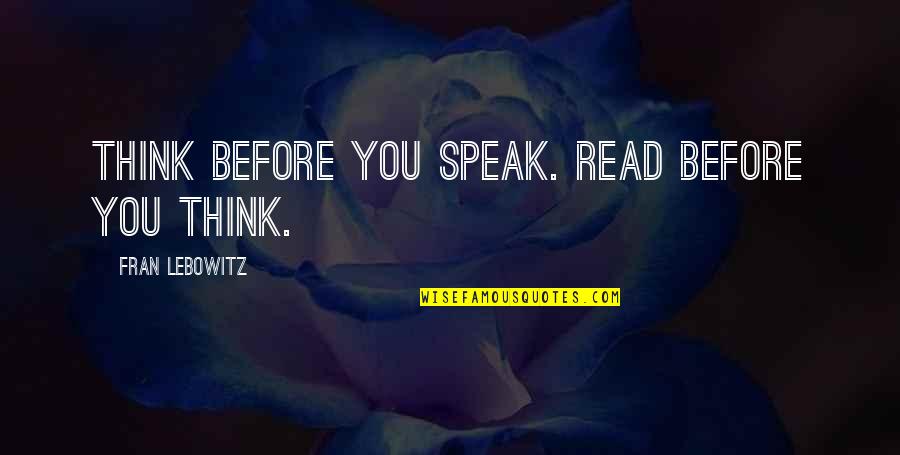 Think before you speak. Read before you think. —
Fran Lebowitz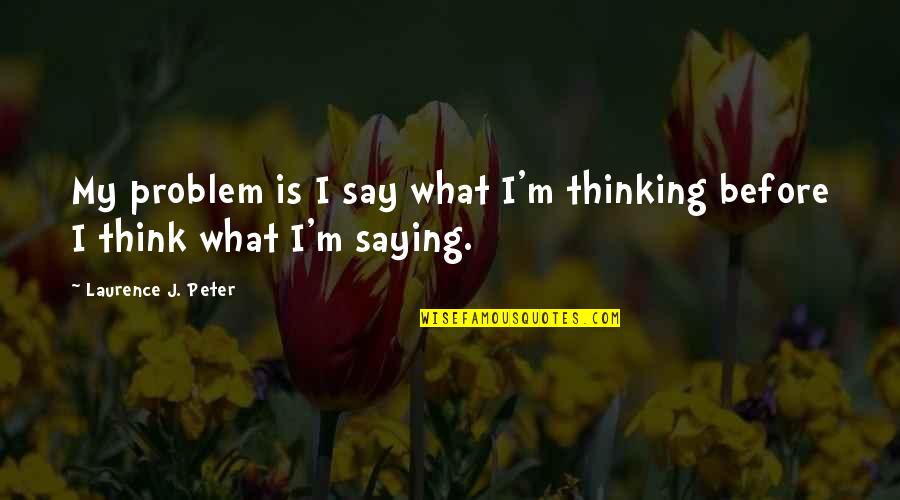 My problem is I say what I'm thinking before I think what I'm saying. —
Laurence J. Peter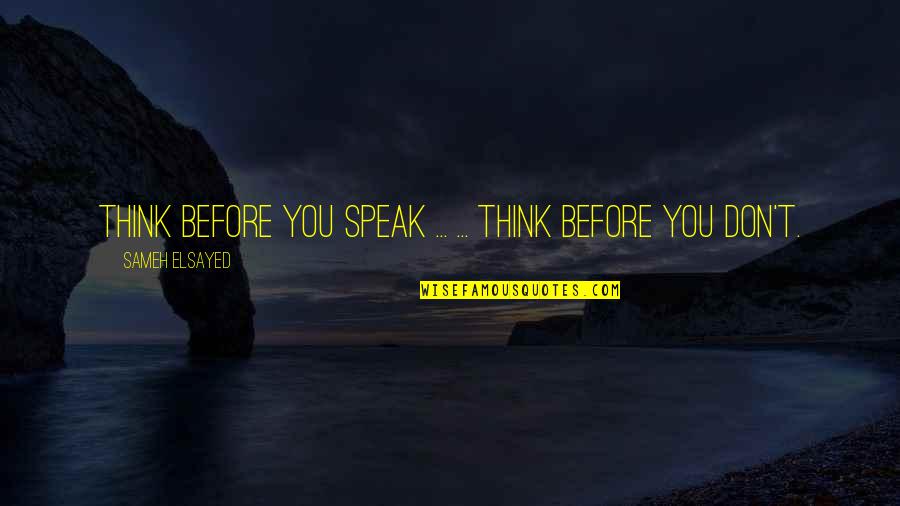 Think before you speak ... ... think before you don't. —
Sameh Elsayed