I don't have to change the world all by myself, I just need to partner in the work God wants us to do.
—
Katharine Hayhoe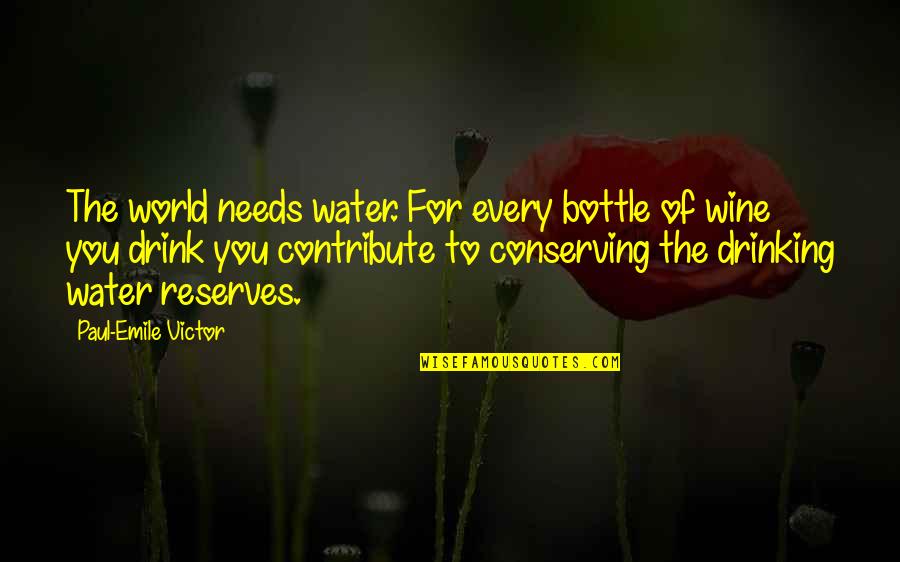 The world needs water. For every bottle of wine you drink you contribute to conserving the drinking water reserves.
—
Paul-Emile Victor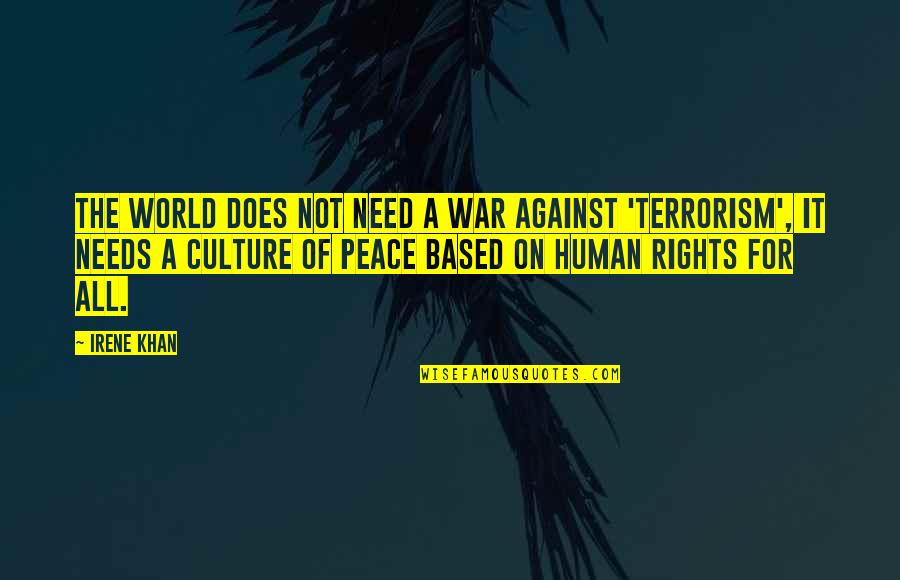 The world does not need a war against 'terrorism', it needs a culture of peace based on human rights for all.
—
Irene Khan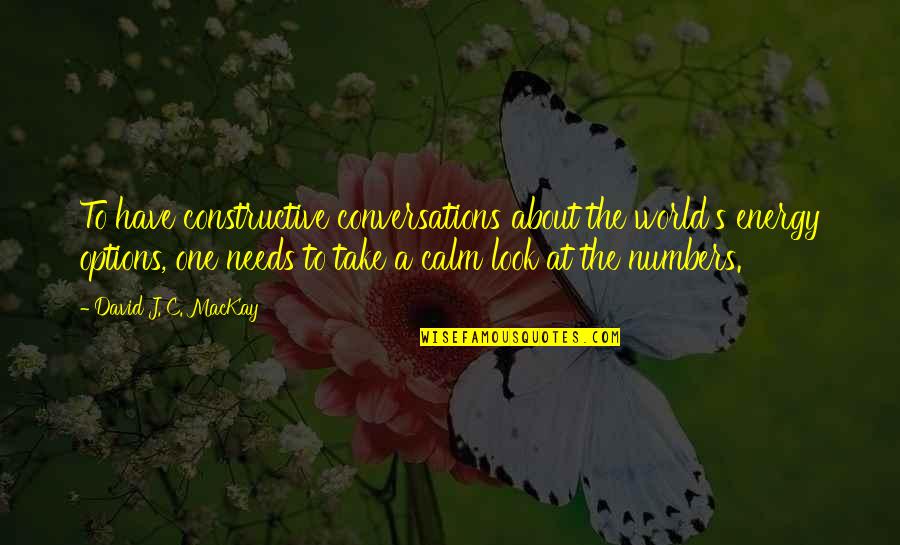 To have constructive conversations about the world's energy options, one needs to take a calm look at the numbers.
—
David J. C. MacKay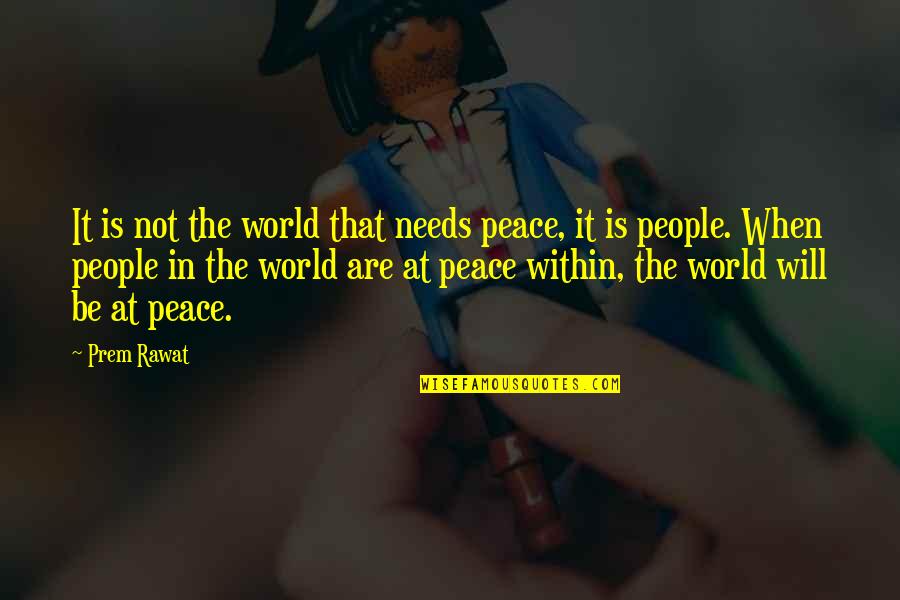 It is not the world that needs peace, it is people. When people in the world are at peace within, the world will be at peace.
—
Prem Rawat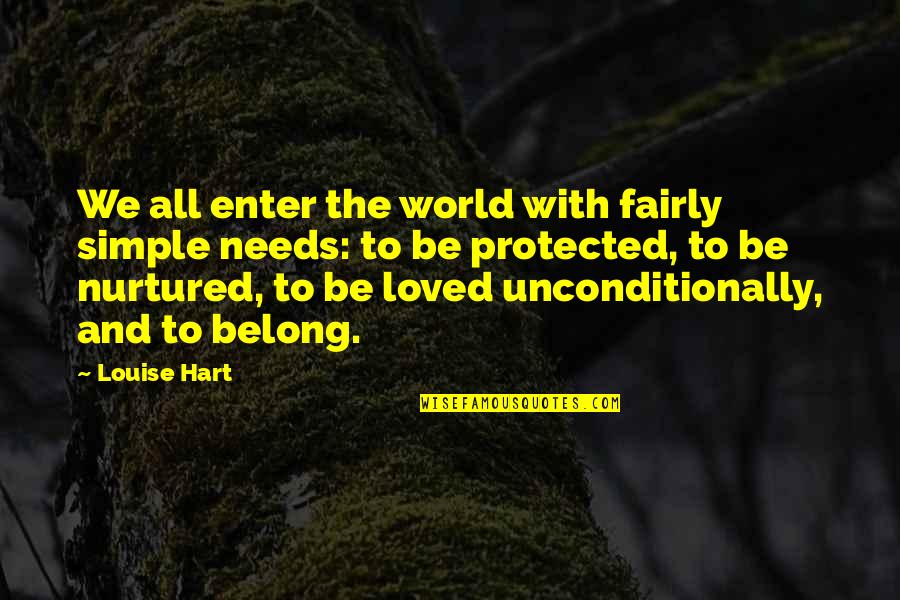 We all enter the world with fairly simple needs: to be protected, to be nurtured, to be loved unconditionally, and to belong.
—
Louise Hart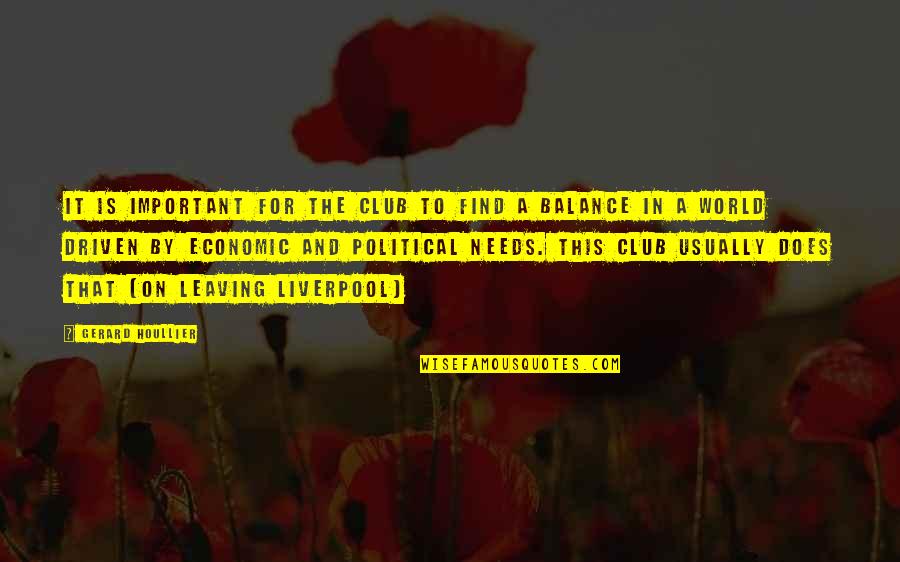 It is important for the club to find a balance in a world driven by economic and political needs. This club usually does that [on leaving Liverpool]
—
Gerard Houllier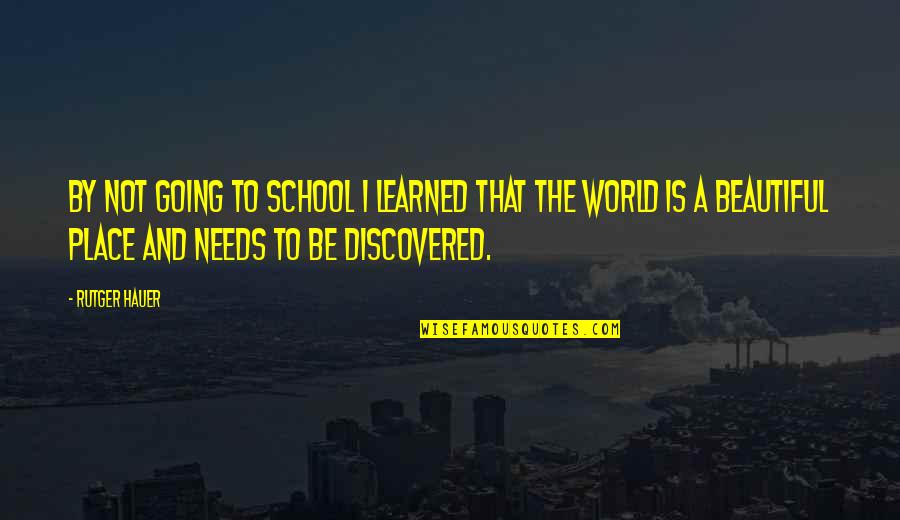 By not going to school I learned that the world is a beautiful place and needs to be discovered.
—
Rutger Hauer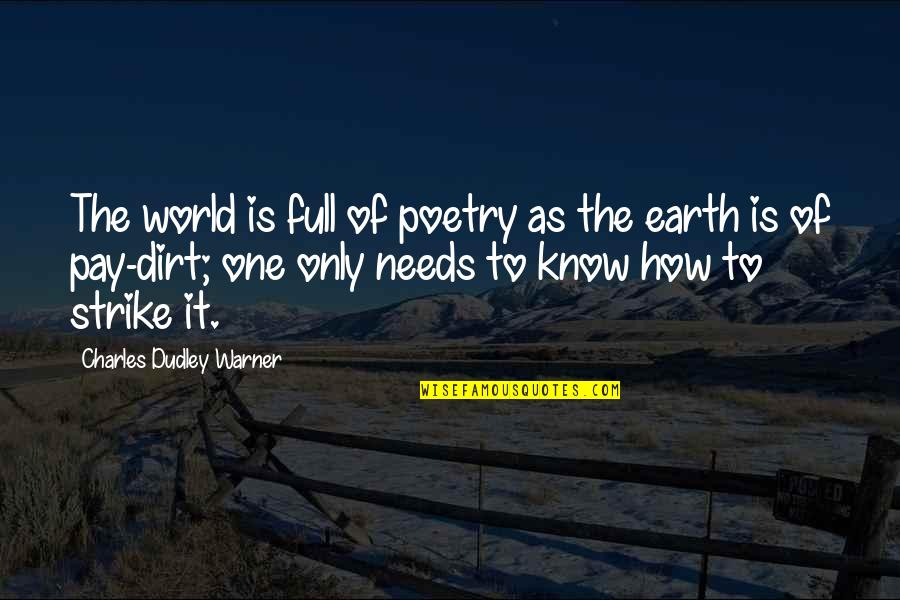 The world is full of poetry as the earth is of pay-dirt; one only needs to know how to strike it.
—
Charles Dudley Warner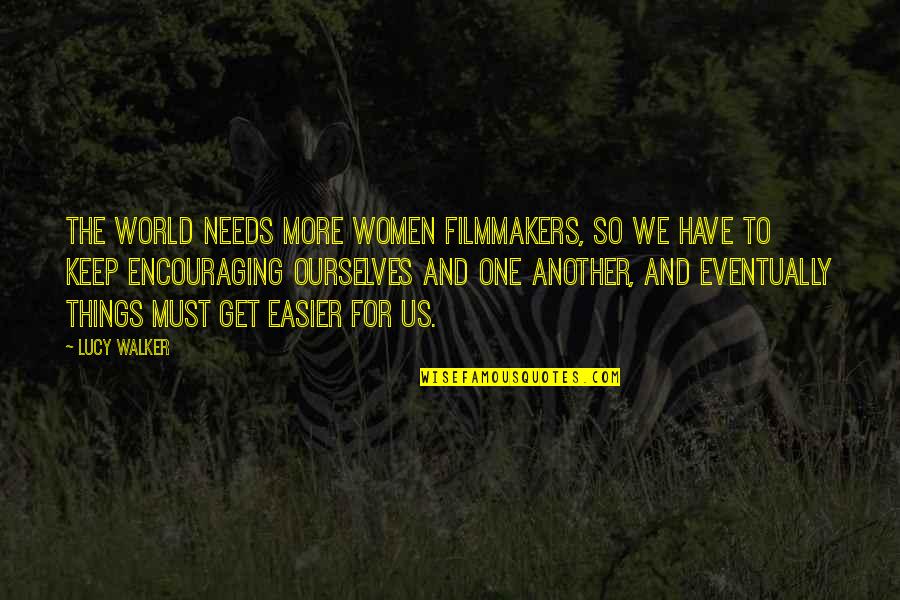 The world needs more women filmmakers, so we have to keep encouraging ourselves and one another, and eventually things must get easier for us.
—
Lucy Walker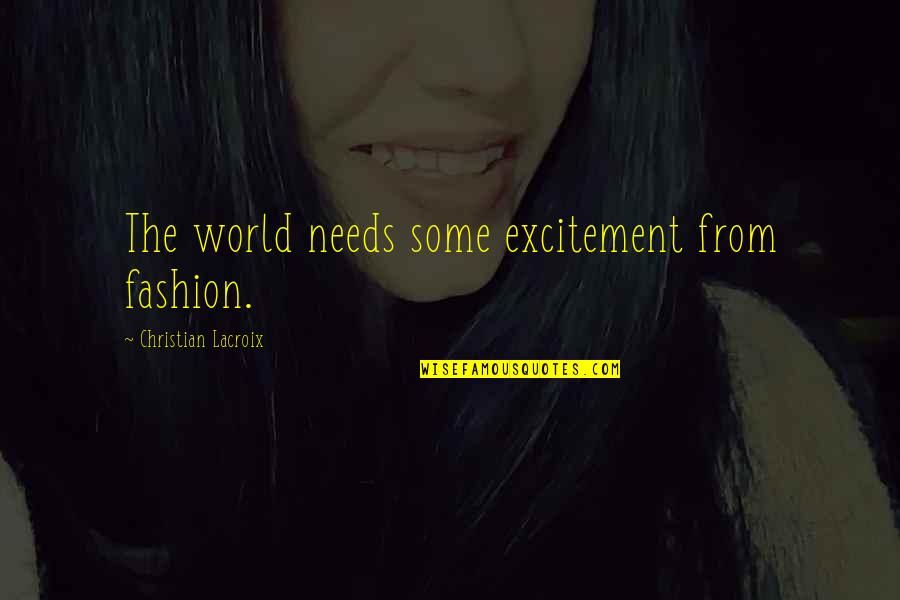 The world needs some excitement from fashion.
—
Christian Lacroix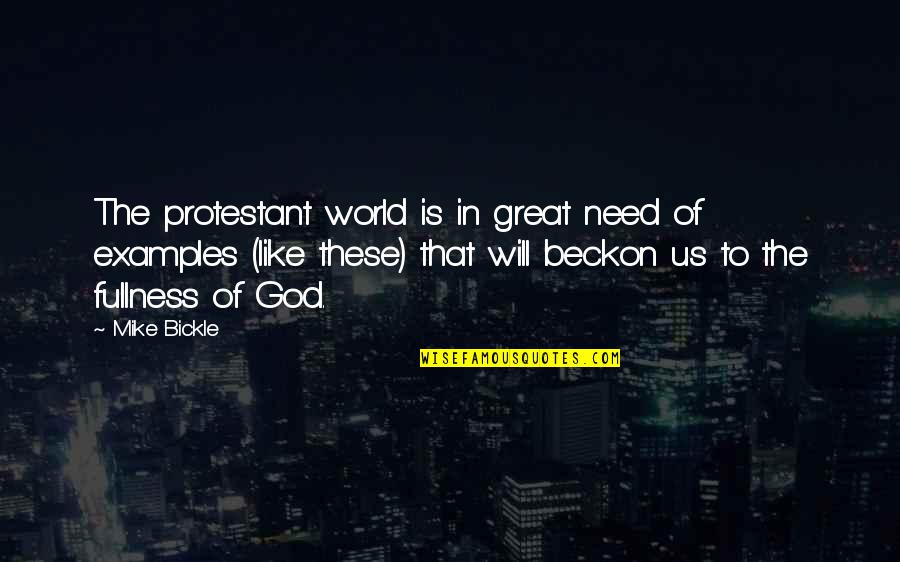 The protestant world is in great need of examples (like these) that will beckon us to the fullness of God.
—
Mike Bickle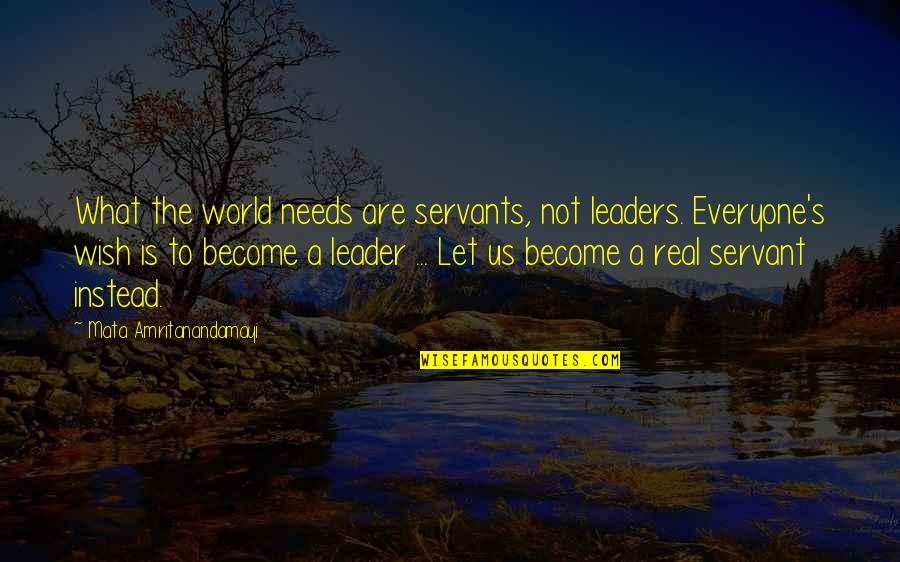 What the world needs are servants, not leaders. Everyone's wish is to become a leader ... Let us become a real servant instead.
—
Mata Amritanandamayi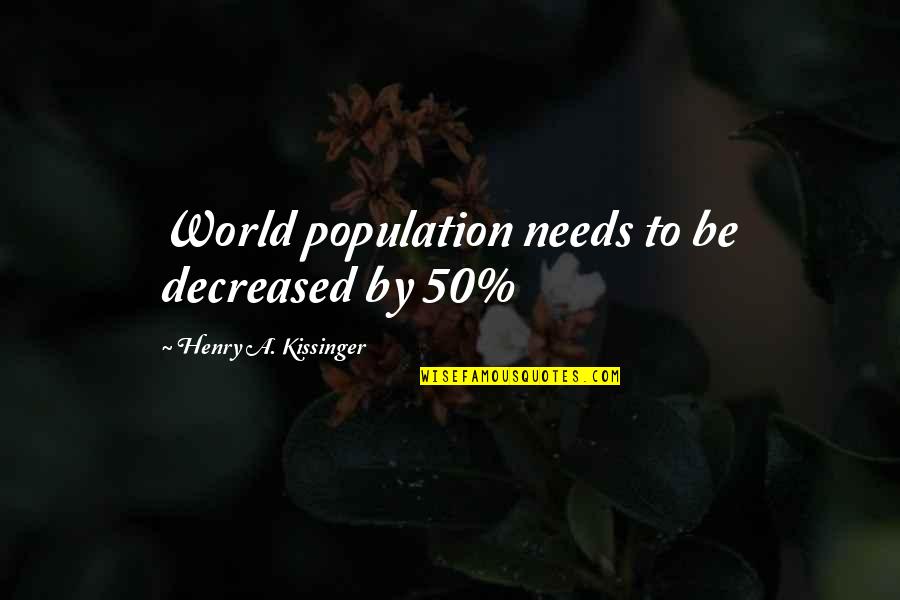 World population needs to be decreased by 50% —
Henry A. Kissinger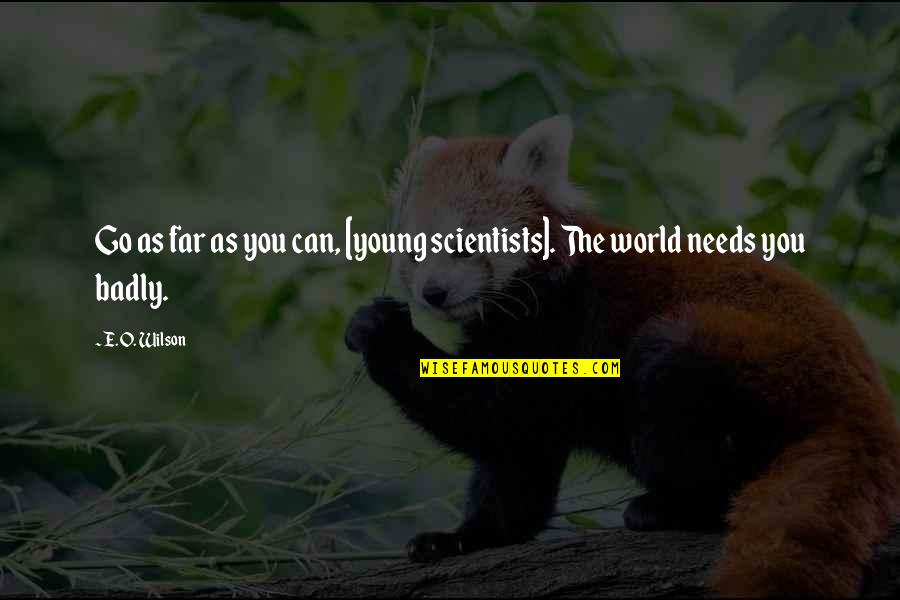 Go as far as you can, [young scientists]. The world needs you badly. —
E. O. Wilson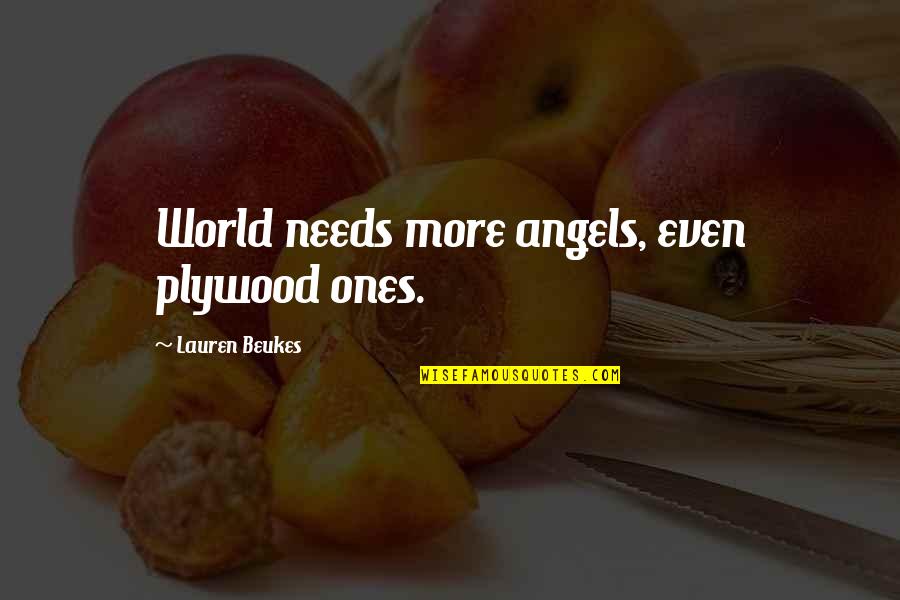 World needs more angels, even plywood ones. —
Lauren Beukes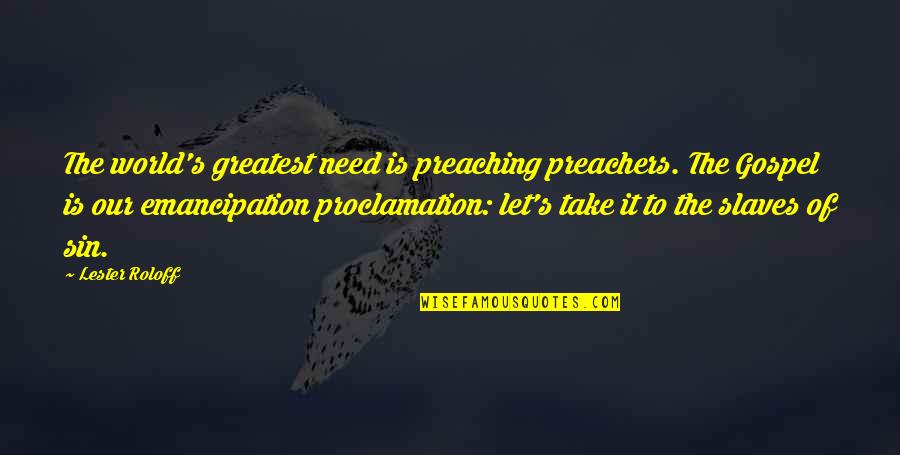 The world's greatest need is preaching preachers. The Gospel is our emancipation proclamation: let's take it to the slaves of sin. —
Lester Roloff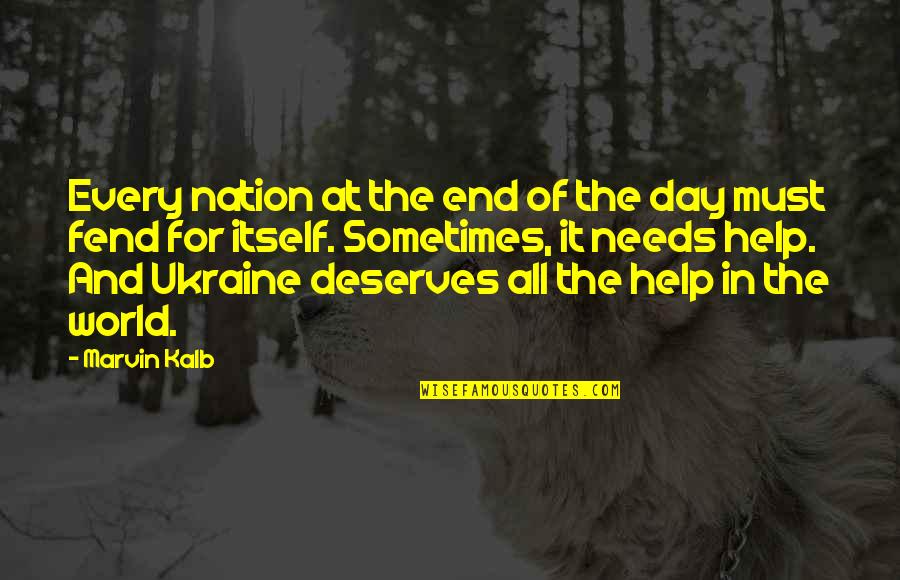 Every nation at the end of the day must fend for itself. Sometimes, it needs help. And Ukraine deserves all the help in the world. —
Marvin Kalb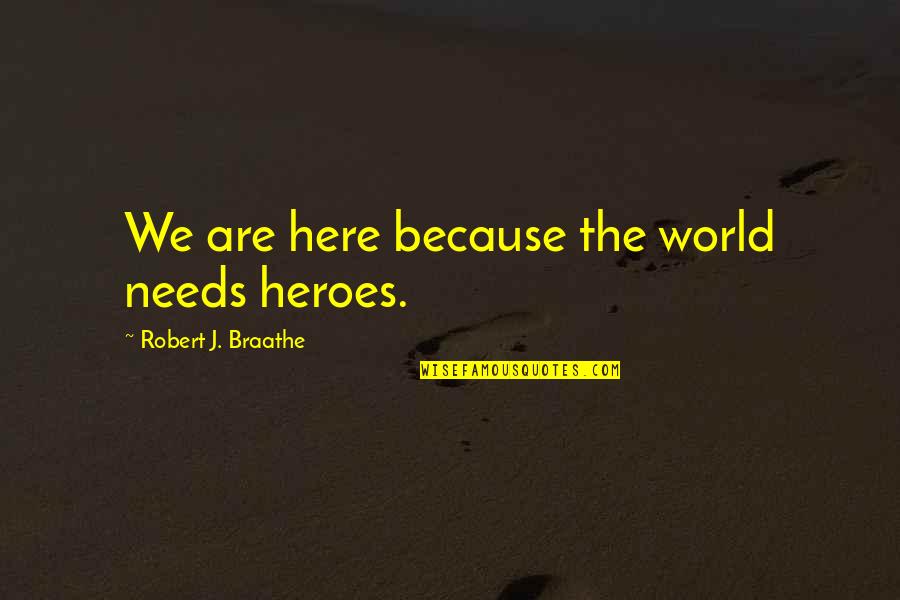 We are here because the world needs heroes. —
Robert J. Braathe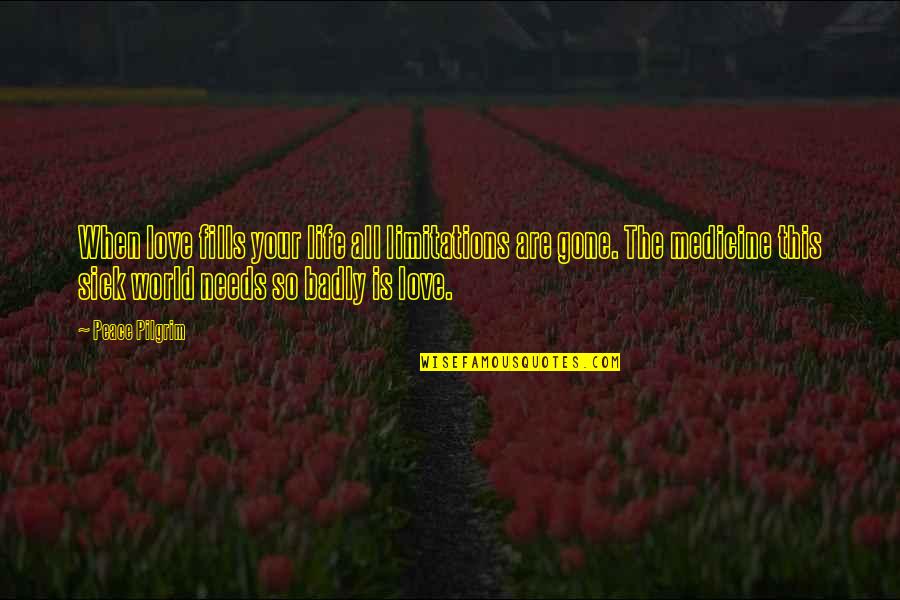 When love fills your life all limitations are gone. The medicine this sick world needs so badly is love. —
Peace Pilgrim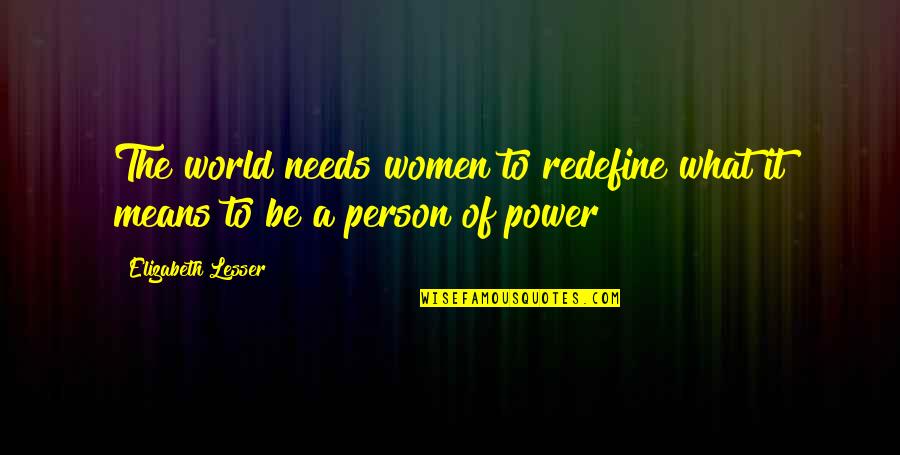 The world needs women to redefine what it means to be a person of power —
Elizabeth Lesser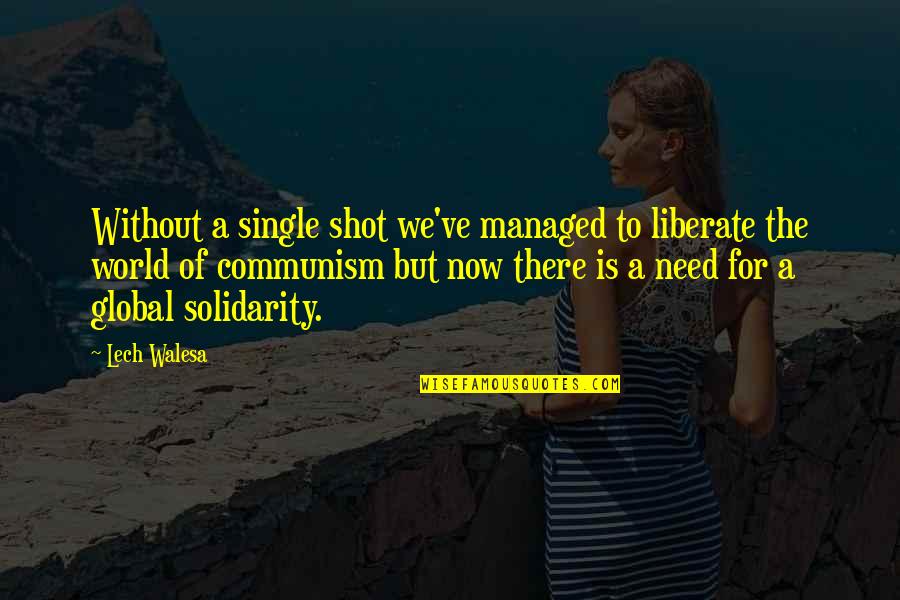 Without a single shot we've managed to liberate the world of communism but now there is a need for a global solidarity. —
Lech Walesa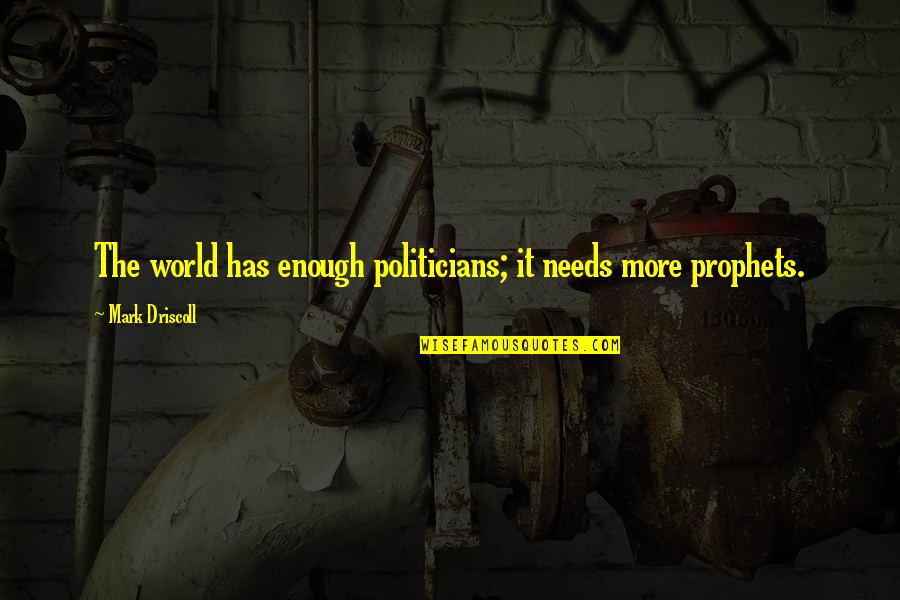 The world has enough politicians; it needs more prophets. —
Mark Driscoll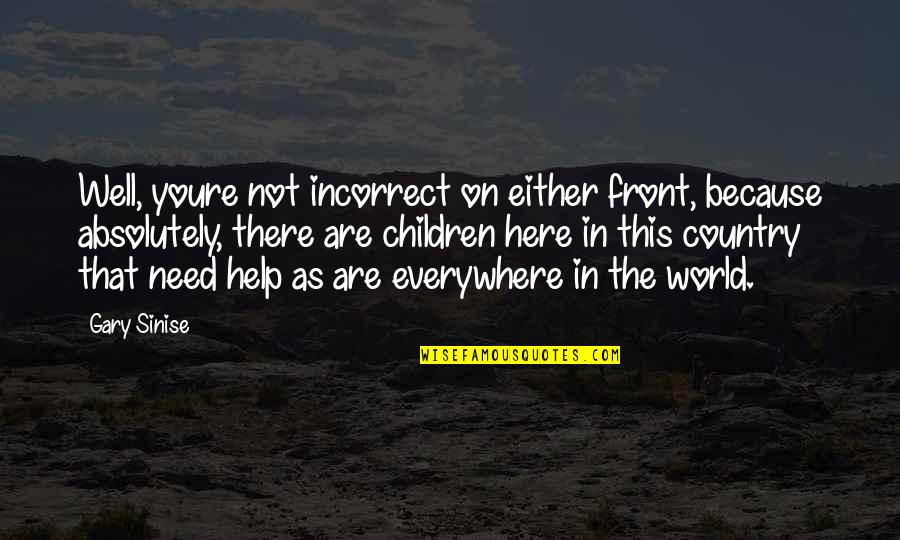 Well, youre not incorrect on either front, because absolutely, there are children here in this country that need help as are everywhere in the world. —
Gary Sinise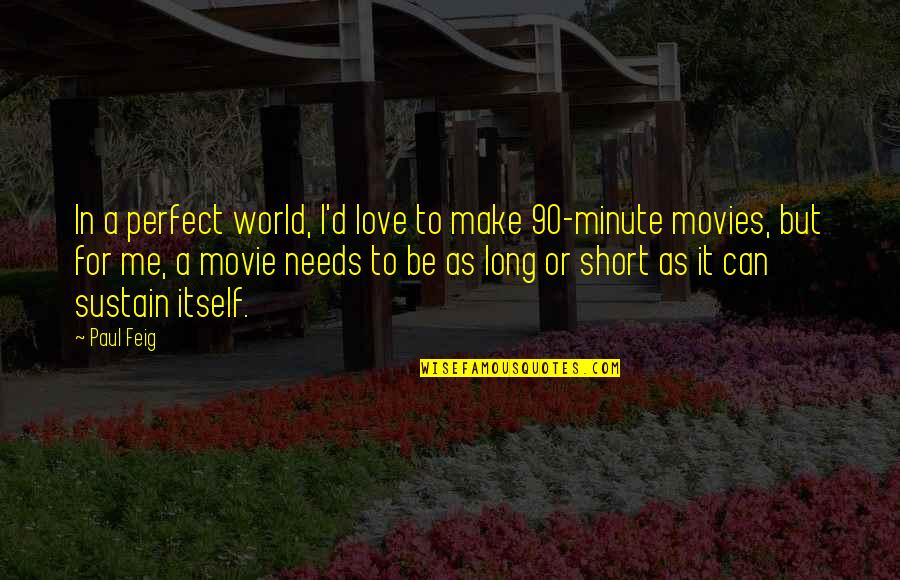 In a perfect world, I'd love to make 90-minute movies, but for me, a movie needs to be as long or short as it can sustain itself. —
Paul Feig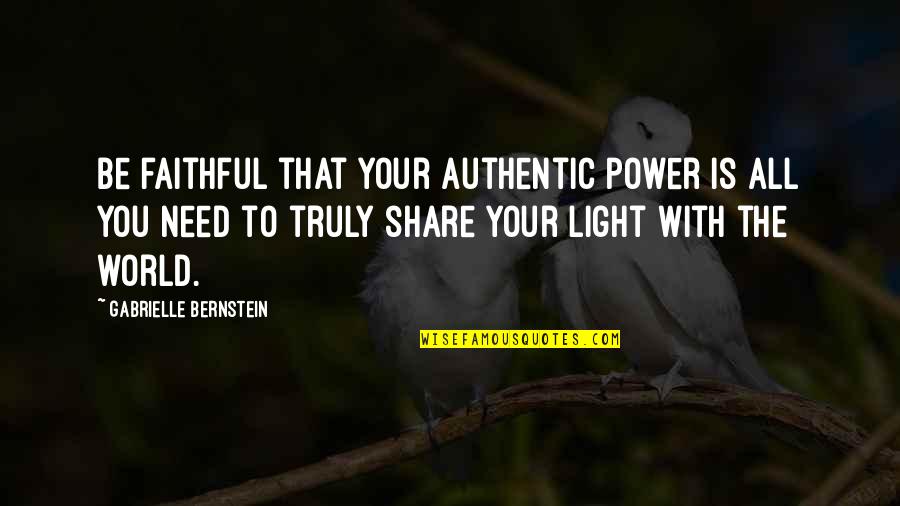 Be faithful that your authentic power is all you need to truly share your light with the world. —
Gabrielle Bernstein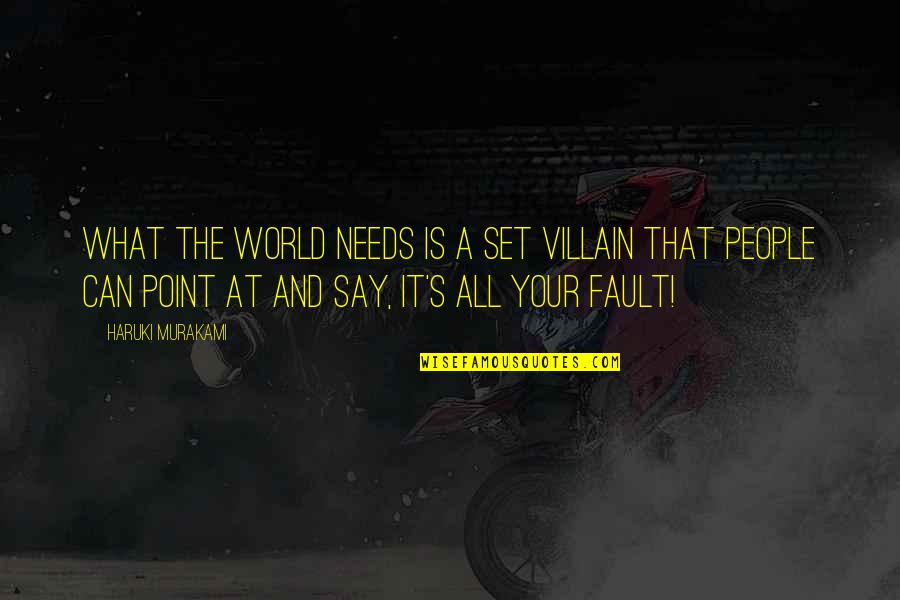 What the world needs is a set villain that people can point at and say, It's all your fault! —
Haruki Murakami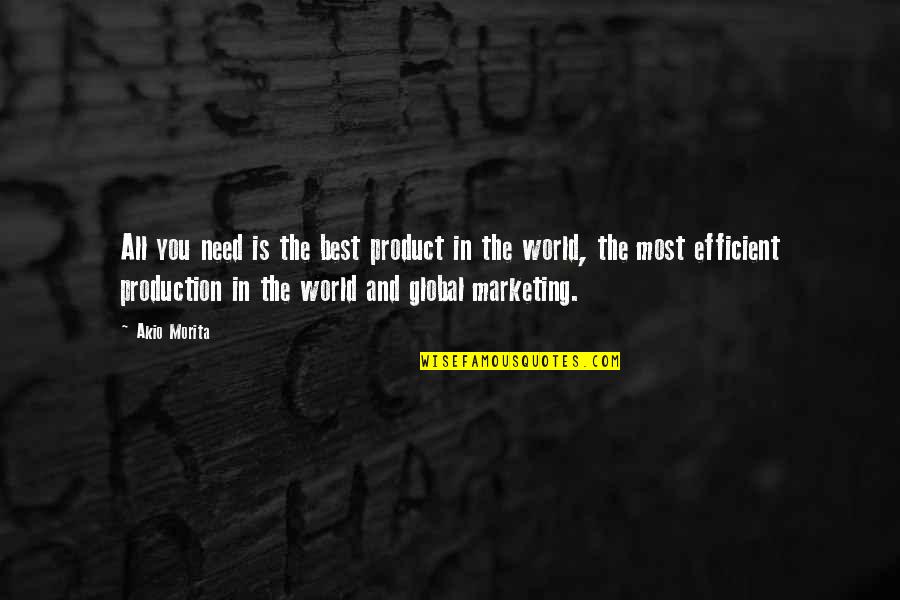 All you need is the best product in the world, the most efficient production in the world and global marketing. —
Akio Morita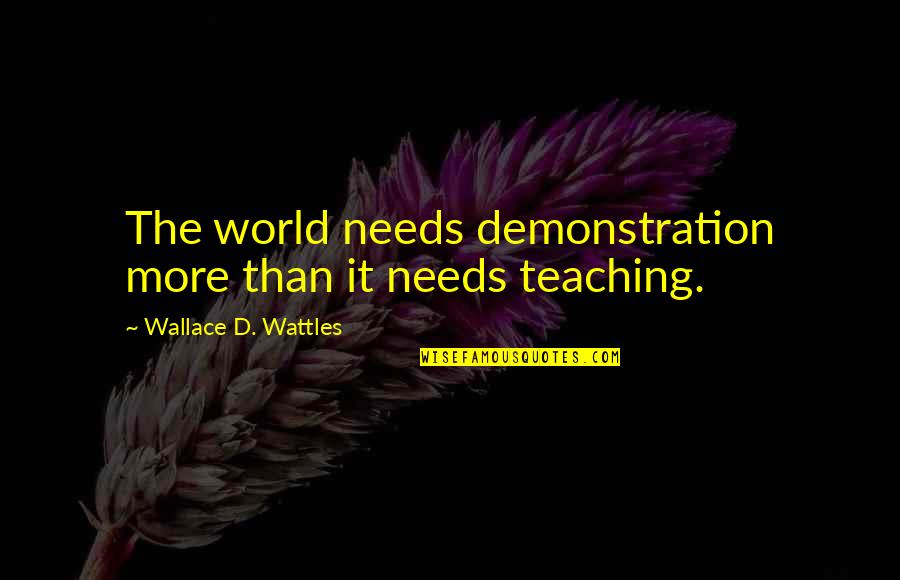 The world needs demonstration more than it needs teaching. —
Wallace D. Wattles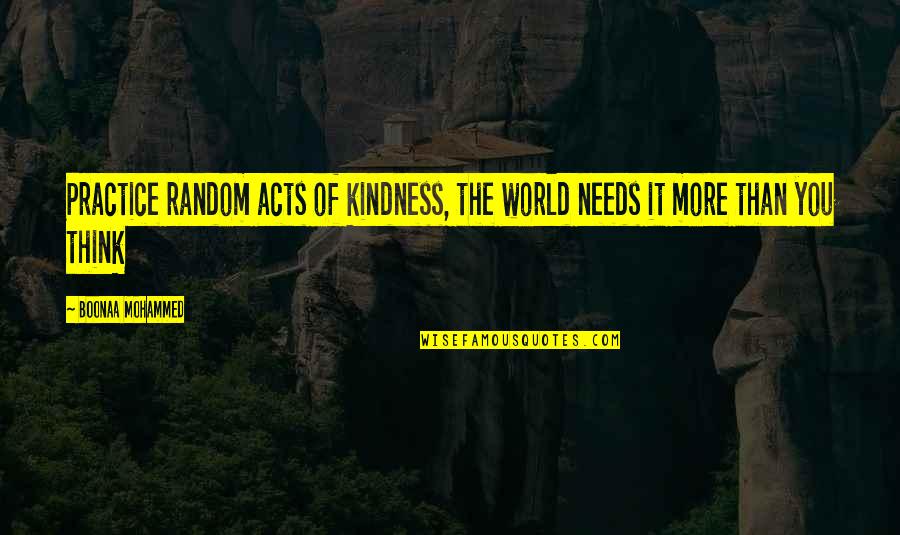 Practice random acts of kindness, the world needs it more than you think —
Boonaa Mohammed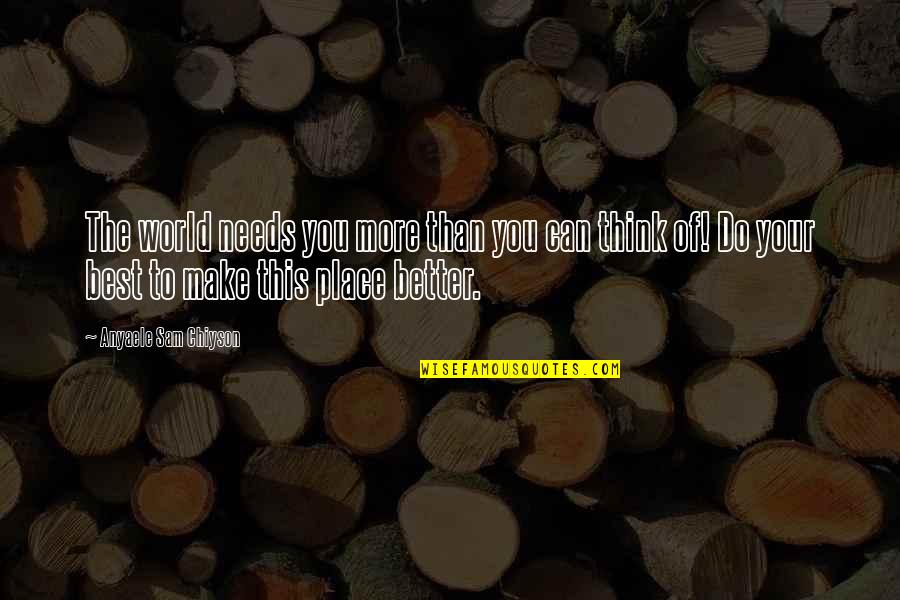 The world needs you more than you can think of! Do your best to make this place better. —
Anyaele Sam Chiyson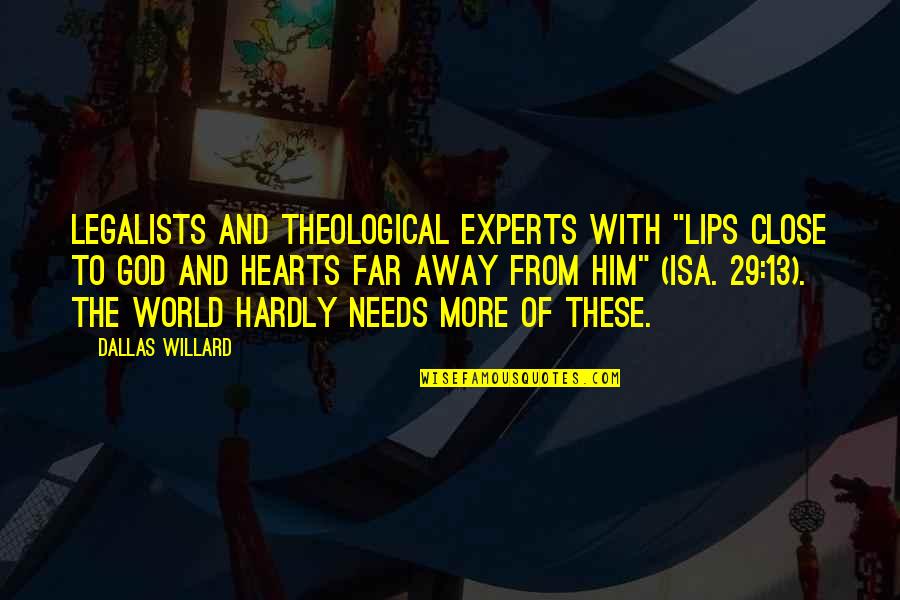 Legalists and theological experts with "lips close to God and hearts far away from him" (Isa. 29:13). The world hardly needs more of these. —
Dallas Willard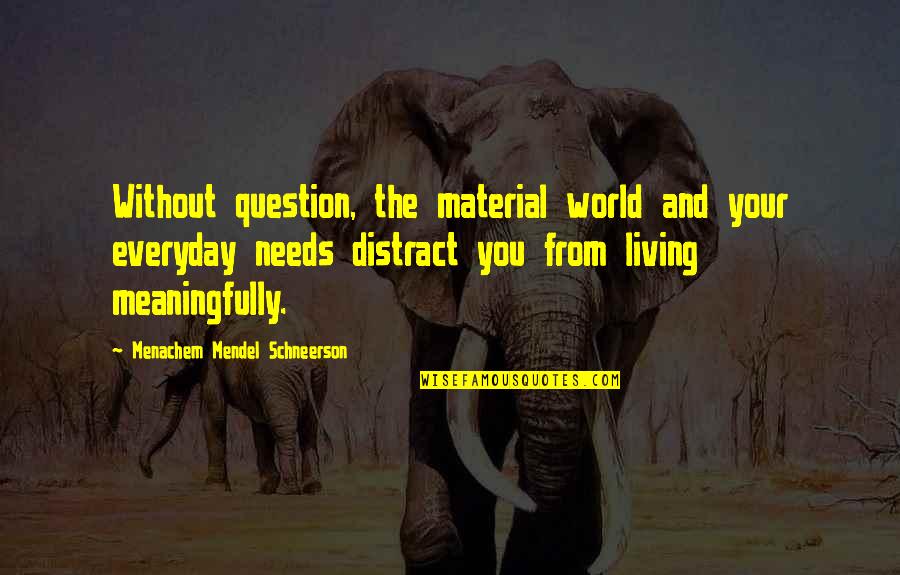 Without question, the material world and your everyday needs distract you from living meaningfully. —
Menachem Mendel Schneerson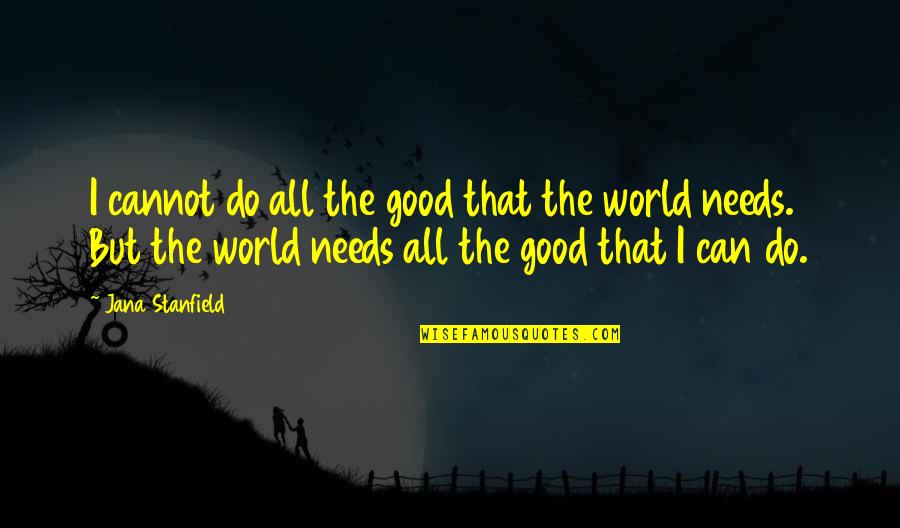 I cannot do all the good that the world needs. But the world needs all the good that I can do. —
Jana Stanfield
Fulfil the needs of the soul, which travels beyond the death and which will survive the extinction of the world. —
Girdhar Joshi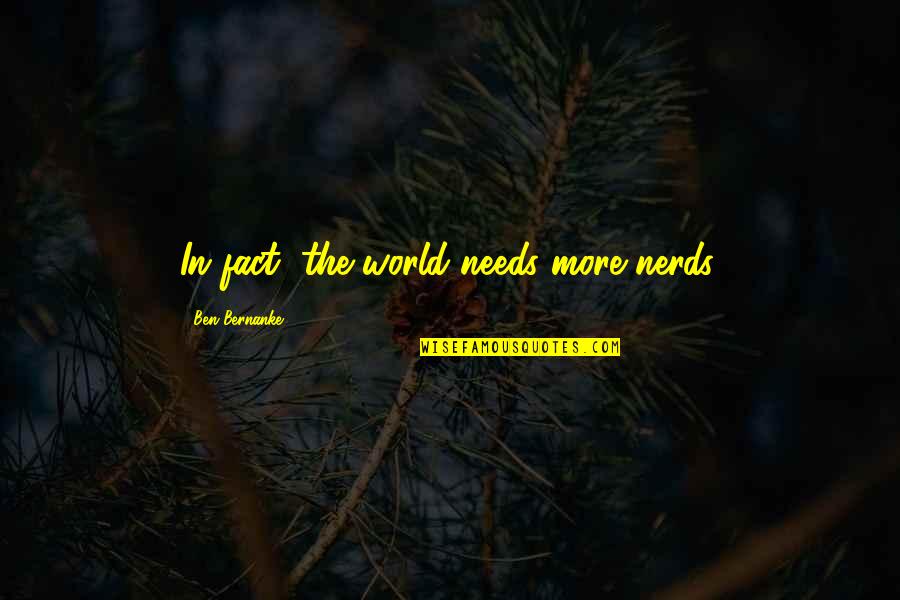 In fact, the world needs more nerds. —
Ben Bernanke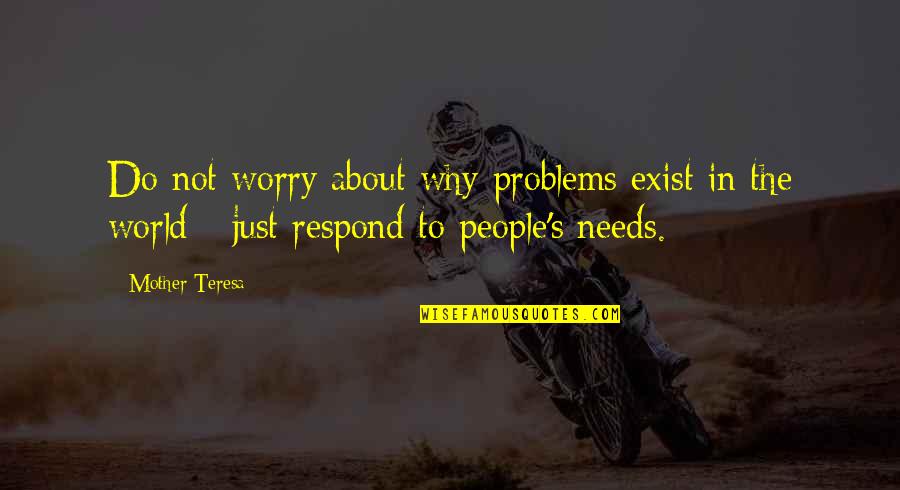 Do not worry about why problems exist in the world - just respond to people's needs. —
Mother Teresa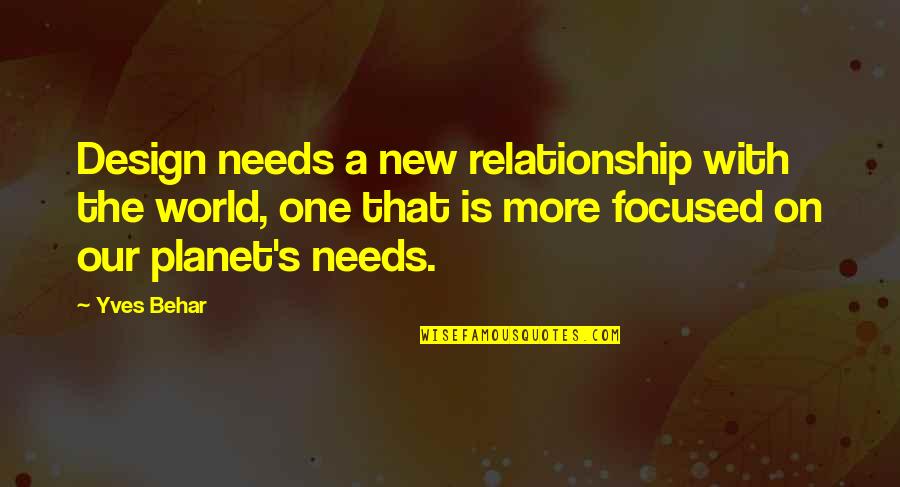 Design needs a new relationship with the world, one that is more focused on our planet's needs. —
Yves Behar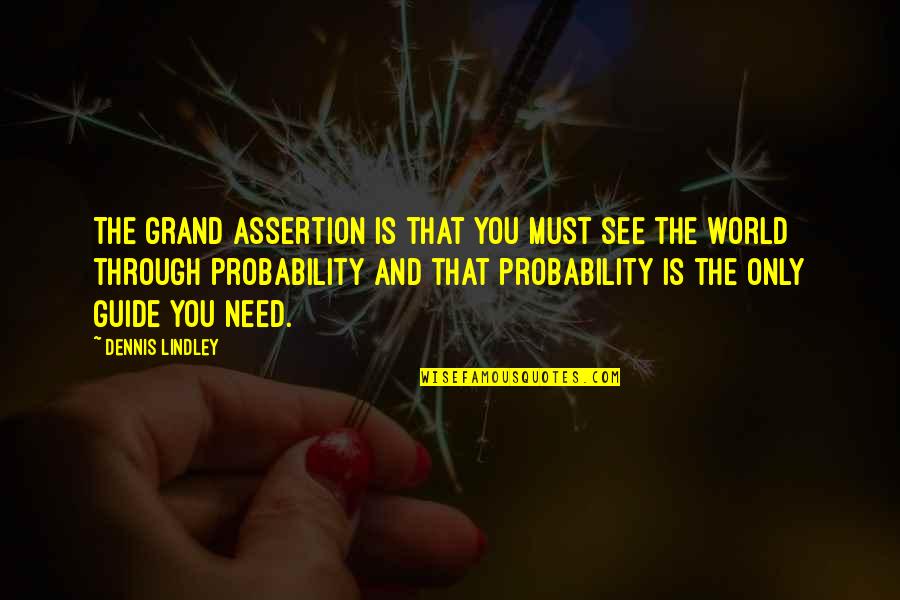 The grand assertion is that you must see the world through probability and that probability is the only guide you need. —
Dennis Lindley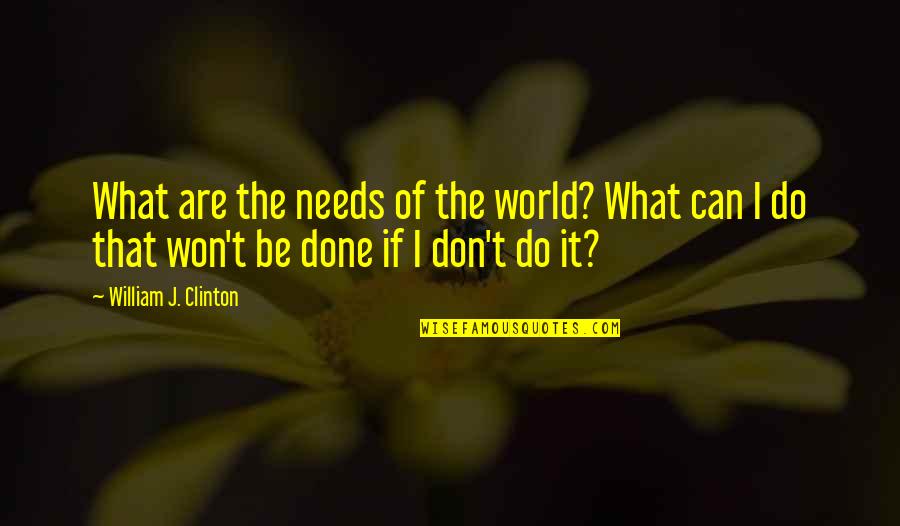 What are the needs of the world? What can I do that won't be done if I don't do it? —
William J. Clinton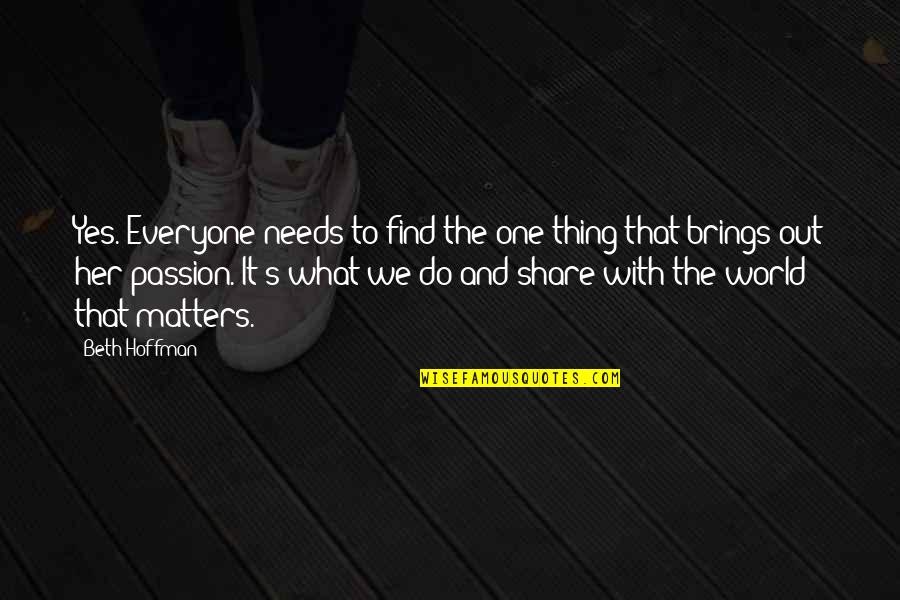 Yes. Everyone needs to find the one thing that brings out her passion. It's what we do and share with the world that matters. —
Beth Hoffman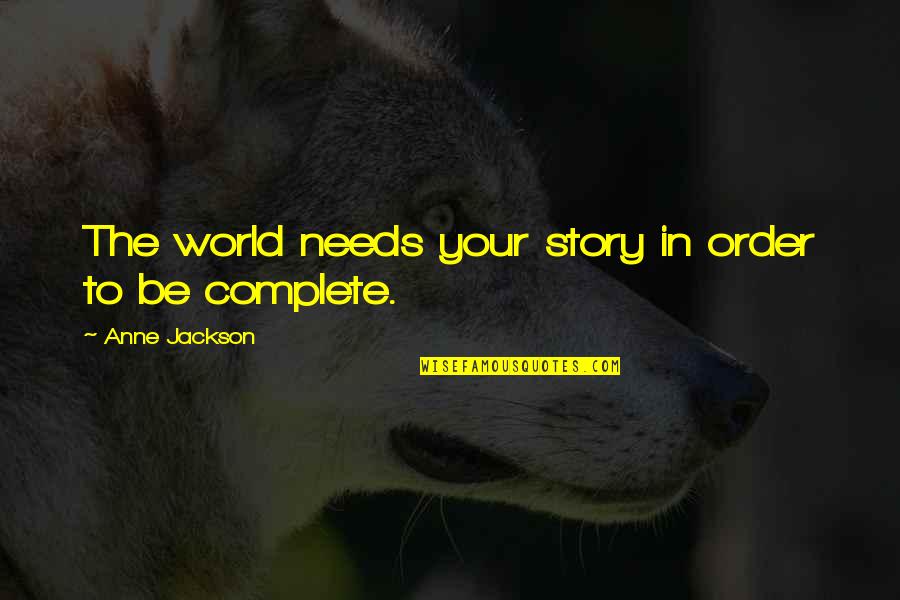 The world needs your story in order to be complete. —
Anne Jackson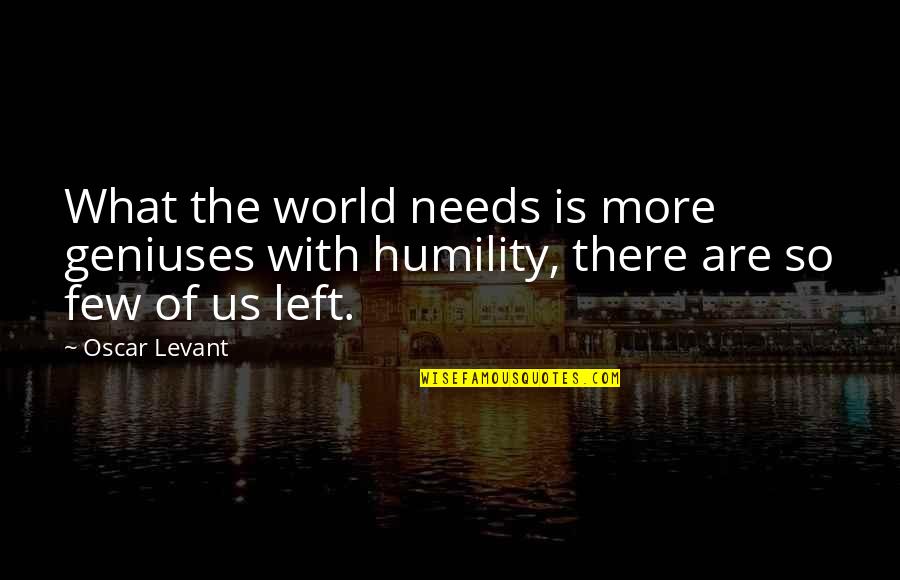 What the world needs is more geniuses with humility, there are so few of us left. —
Oscar Levant
I think the world needs to see more of my face. —
Martin Freeman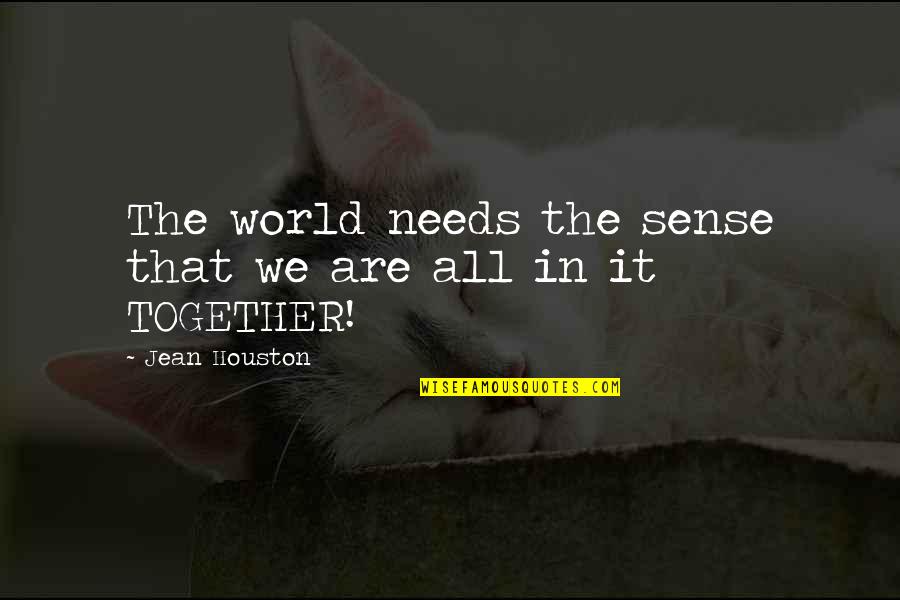 The world needs the sense that we are all in it TOGETHER! —
Jean Houston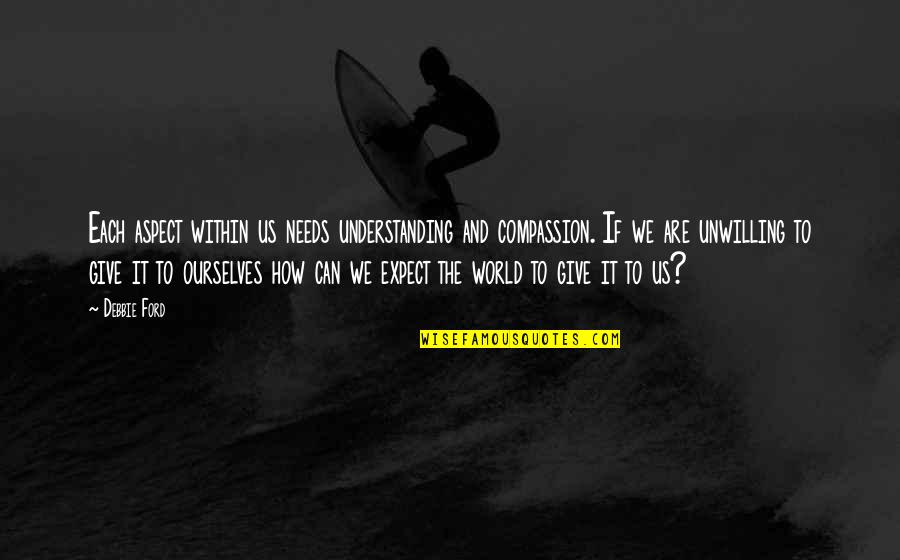 Each aspect within us needs understanding and compassion. If we are unwilling to give it to ourselves how can we expect the world to give it to us? —
Debbie Ford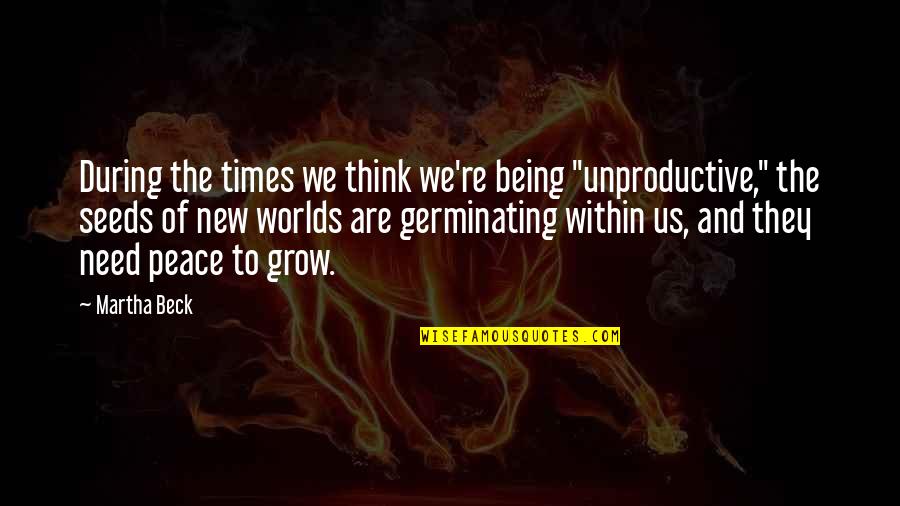 During the times we think we're being "unproductive," the seeds of new worlds are germinating within us, and they need peace to grow. —
Martha Beck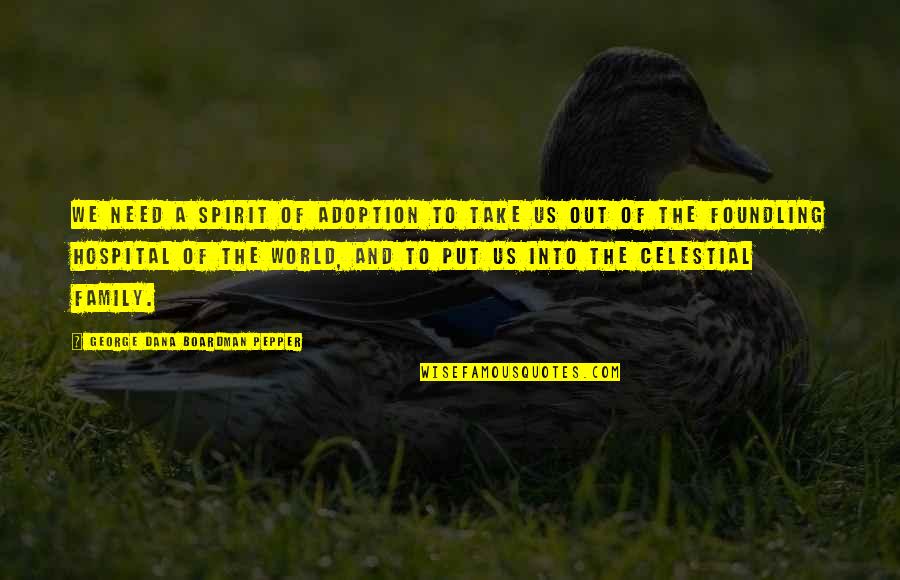 We need a spirit of adoption to take us out of the foundling hospital of the world, and to put us into the celestial family. —
George Dana Boardman Pepper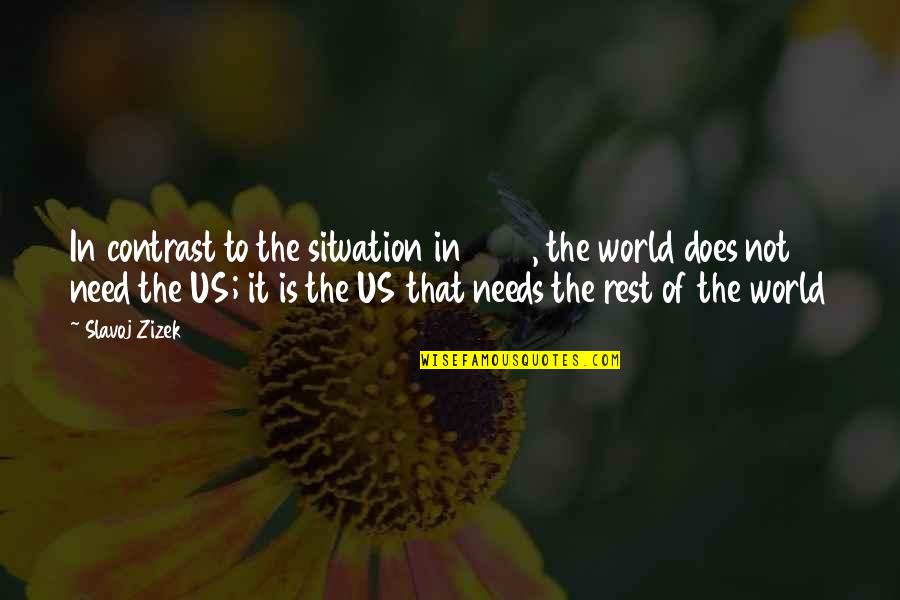 In contrast to the situation in 1945, the world does not need the US; it is the US that needs the rest of the world —
Slavoj Zizek