The Waiting Place Quotes
Collection of top 42 famous quotes about The Waiting Place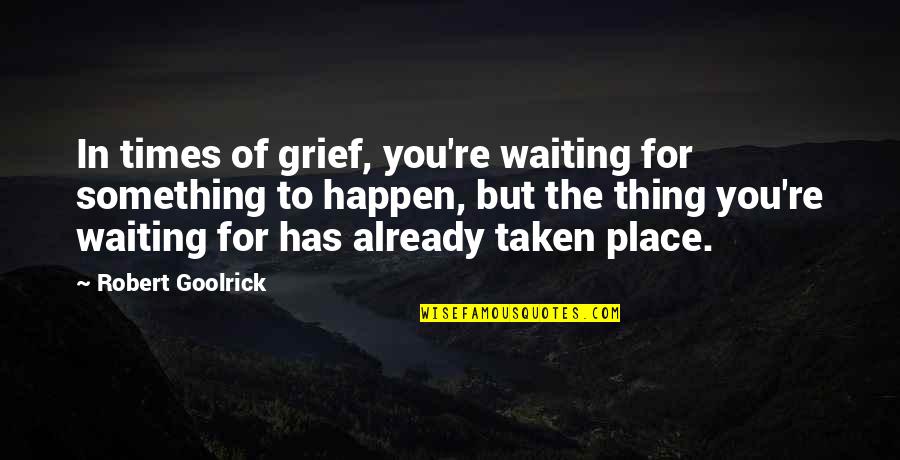 In times of grief, you're waiting for something to happen, but the thing you're waiting for has already taken place.
—
Robert Goolrick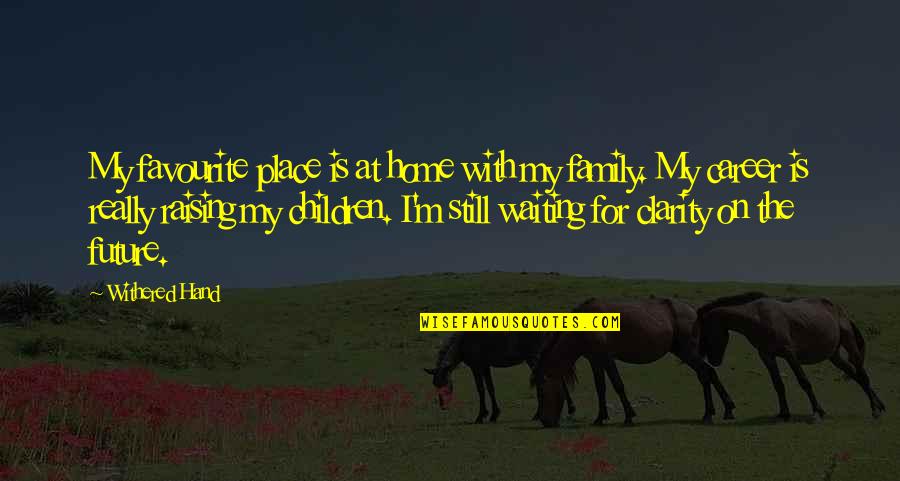 My favourite place is at home with my family. My career is really raising my children. I'm still waiting for clarity on the future.
—
Withered Hand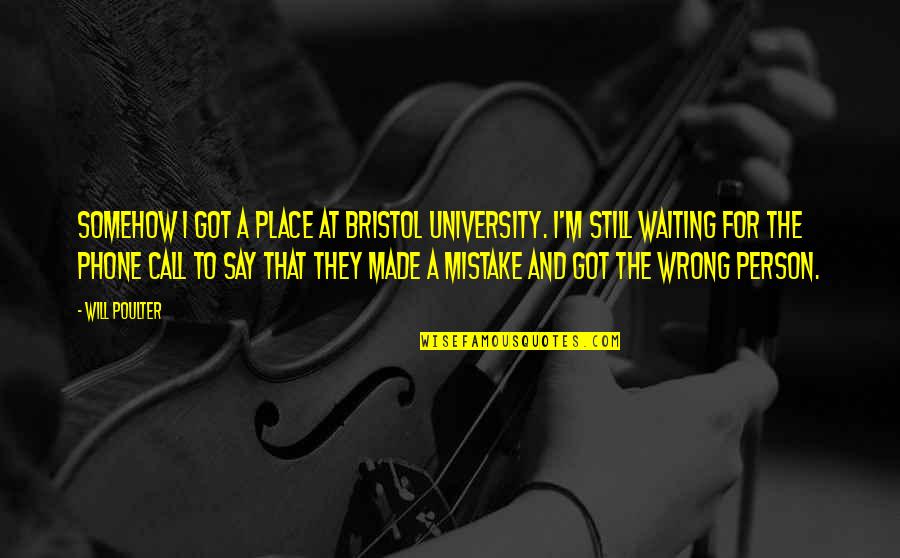 Somehow I got a place at Bristol University. I'm still waiting for the phone call to say that they made a mistake and got the wrong person.
—
Will Poulter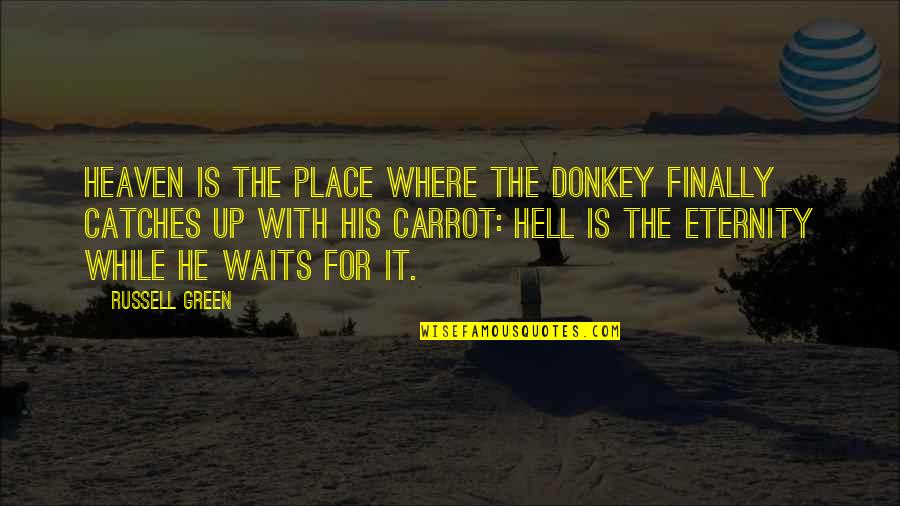 Heaven is the place where the donkey finally catches up with his carrot: hell is the eternity while he waits for it.
—
Russell Green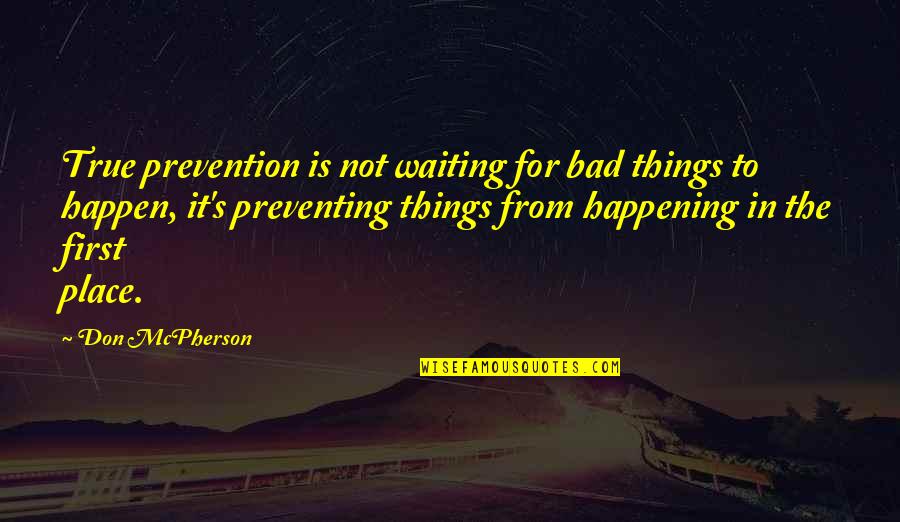 True prevention is not waiting for bad things to happen, it's preventing things from happening in the first place.
—
Don McPherson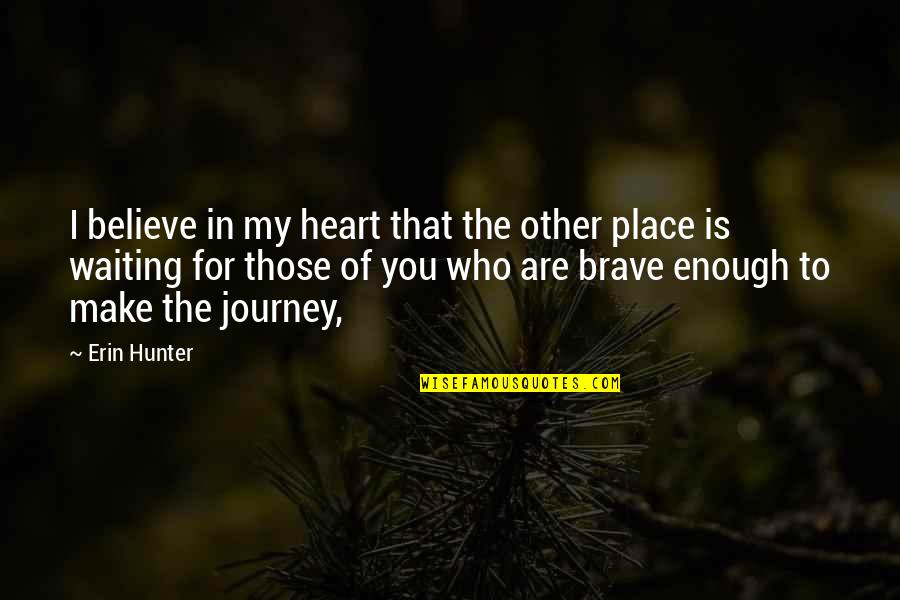 I believe in my heart that the other place is waiting for those of you who are brave enough to make the journey,
—
Erin Hunter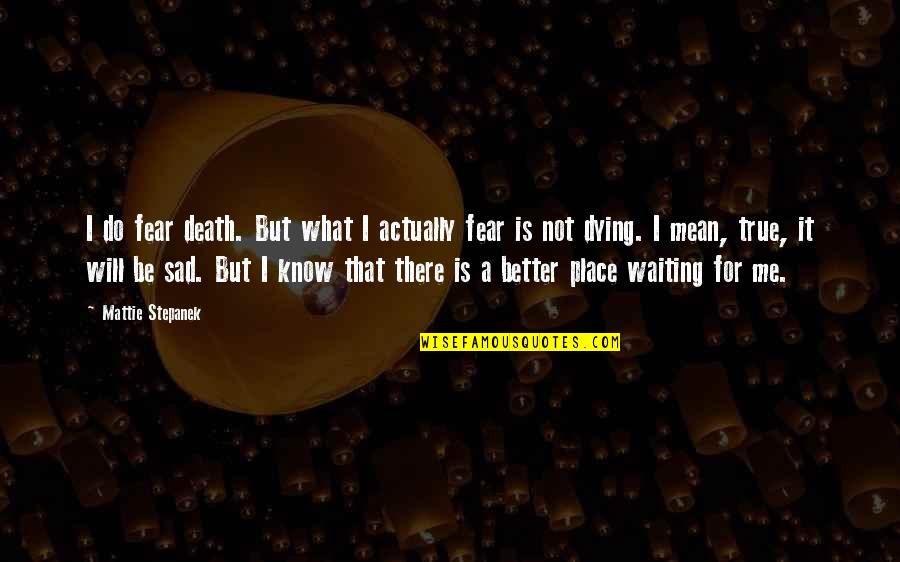 I do fear death. But what I actually fear is not dying. I mean, true, it will be sad. But I know that there is a better place waiting for me.
—
Mattie Stepanek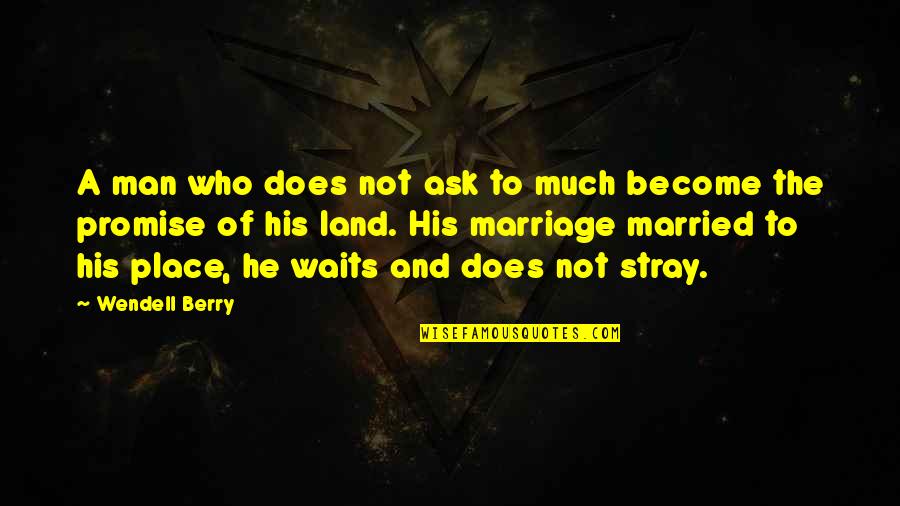 A man who does not ask to much become the promise of his land. His marriage married to his place, he waits and does not stray.
—
Wendell Berry
So much of adolescence is an ill-defined dying,
An intolerable waiting,
A longing for another place and time,
Another condition. —
Theodore Roethke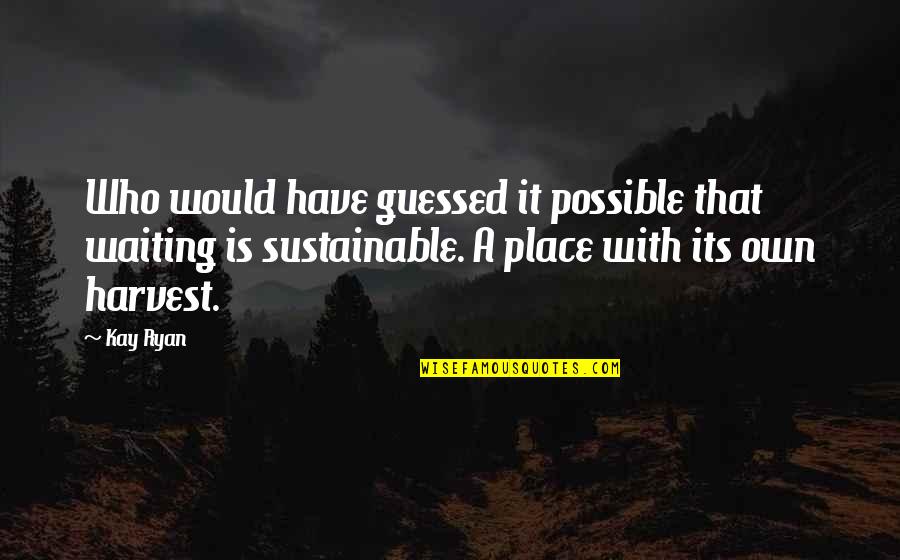 Who would have guessed it possible that waiting is sustainable. A place with its own harvest. —
Kay Ryan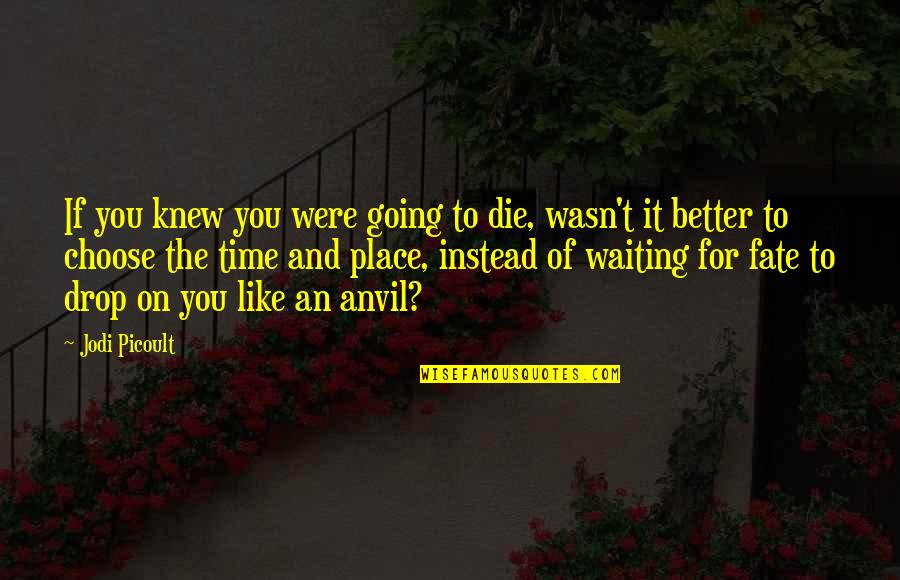 If you knew you were going to die, wasn't it better to choose the time and place, instead of waiting for fate to drop on you like an anvil? —
Jodi Picoult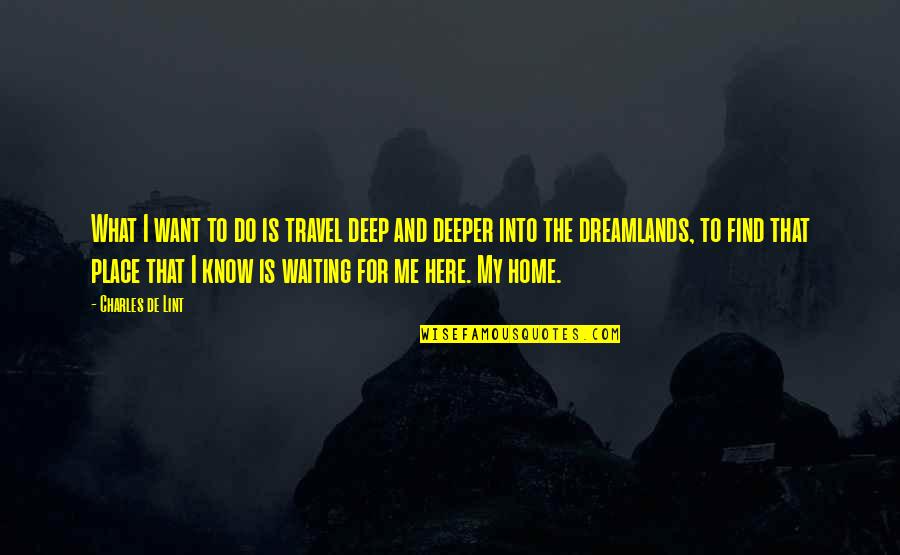 What I want to do is travel deep and deeper into the dreamlands, to find that place that I know is waiting for me here. My home. —
Charles De Lint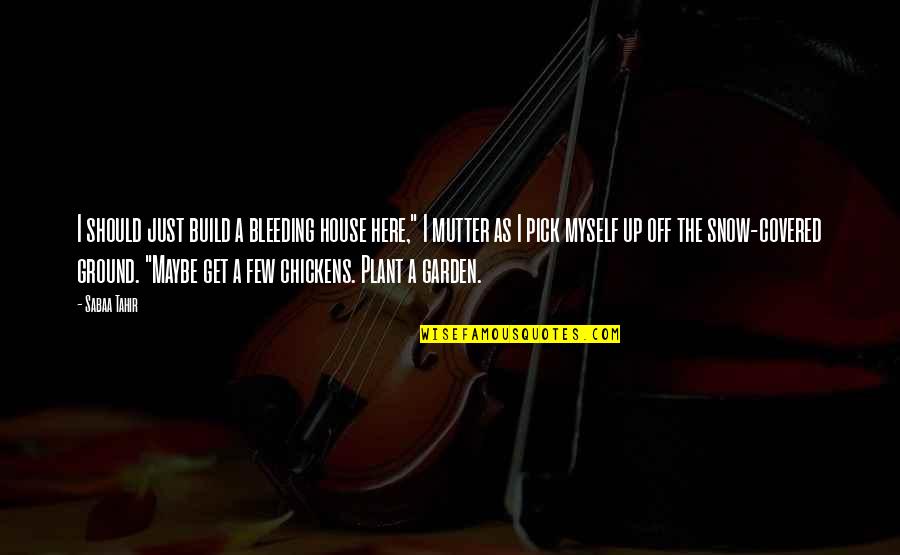 I should just build a bleeding house here," I mutter as I pick myself up off the snow-covered ground. "Maybe get a few chickens. Plant a garden. —
Sabaa Tahir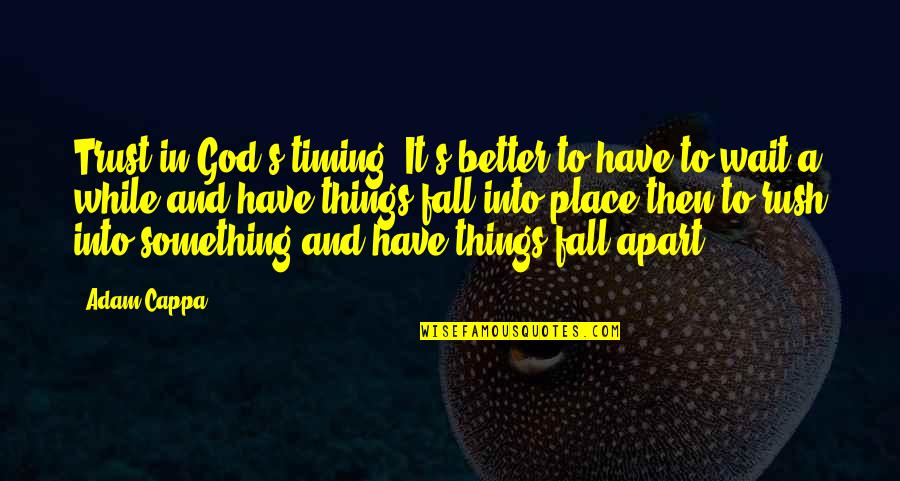 Trust in God's timing. It's better to have to wait a while and have things fall into place then to rush into something and have things fall apart. —
Adam Cappa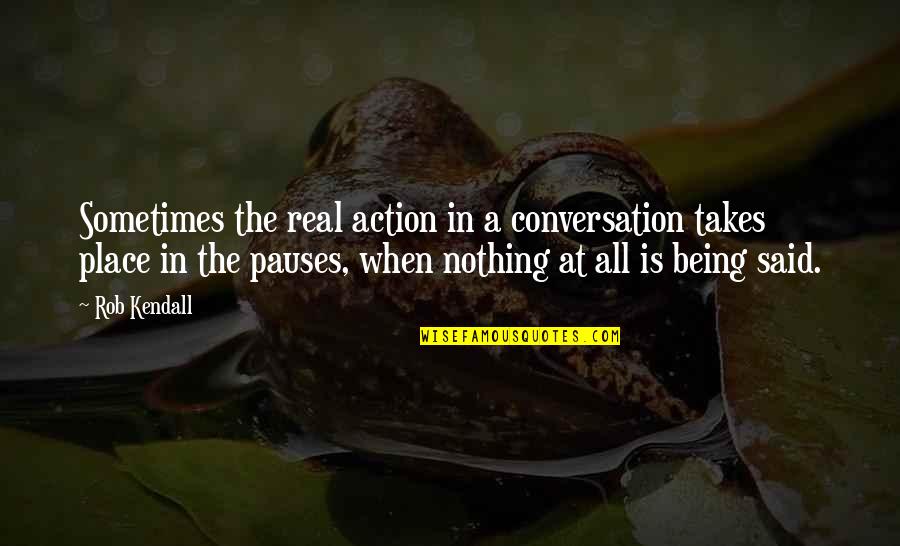 Sometimes the real action in a conversation takes place in the pauses, when nothing at all is being said. —
Rob Kendall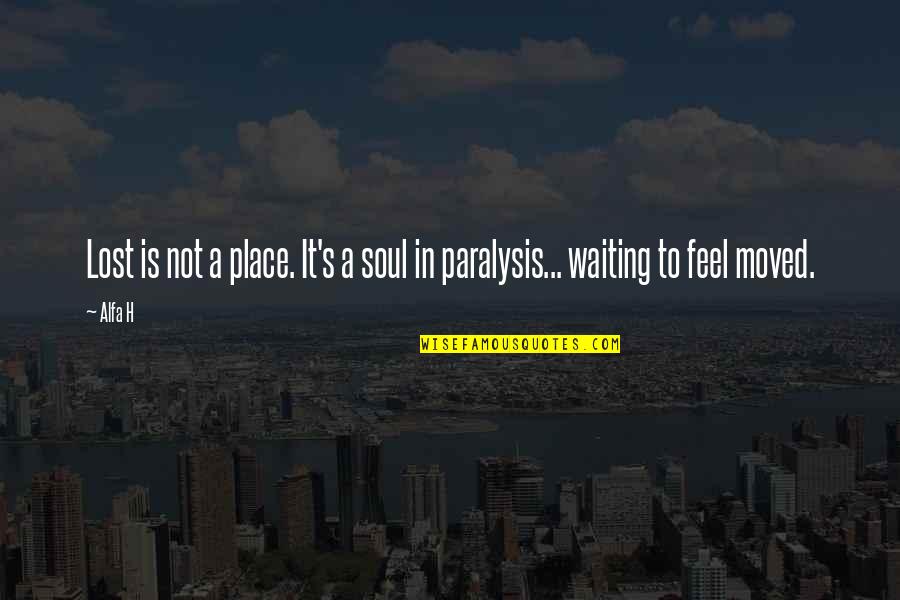 Lost is not a place. It's a soul in paralysis... waiting to feel moved. —
Alfa H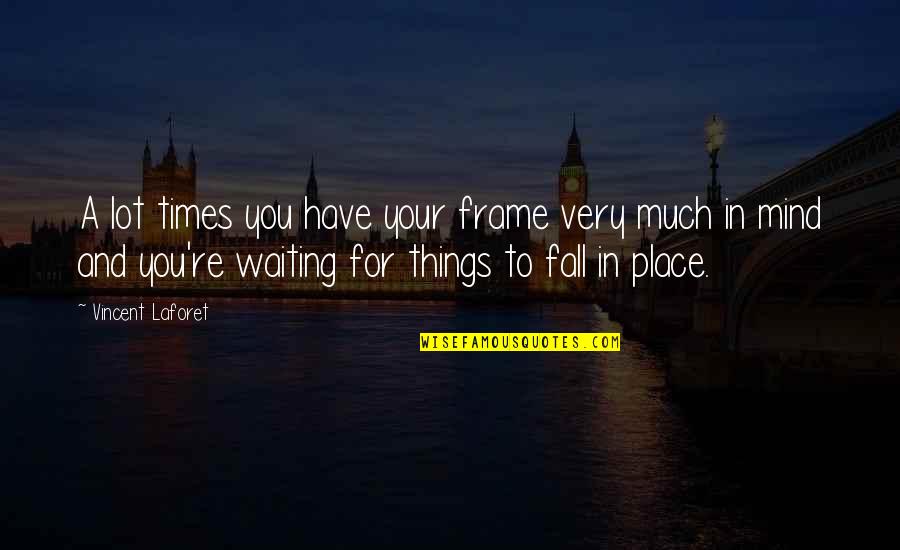 A lot times you have your frame very much in mind and you're waiting for things to fall in place. —
Vincent Laforet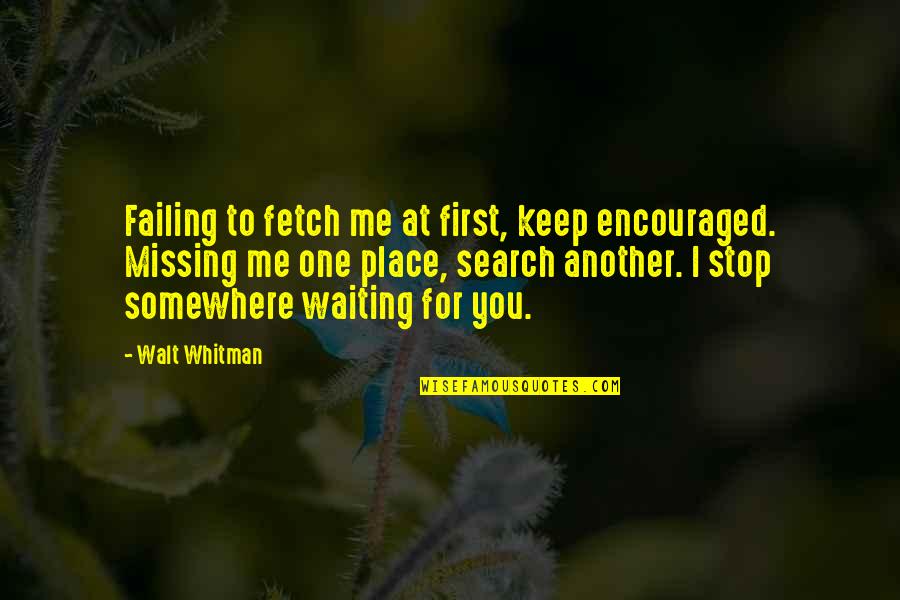 Failing to fetch me at first, keep encouraged. Missing me one place, search another. I stop somewhere waiting for you. —
Walt Whitman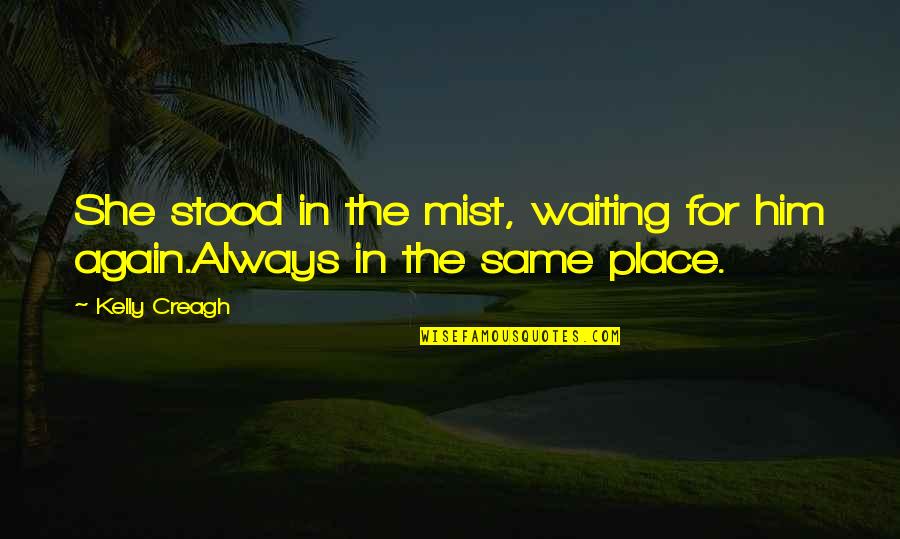 She stood in the mist, waiting for him again.
Always in the same place. —
Kelly Creagh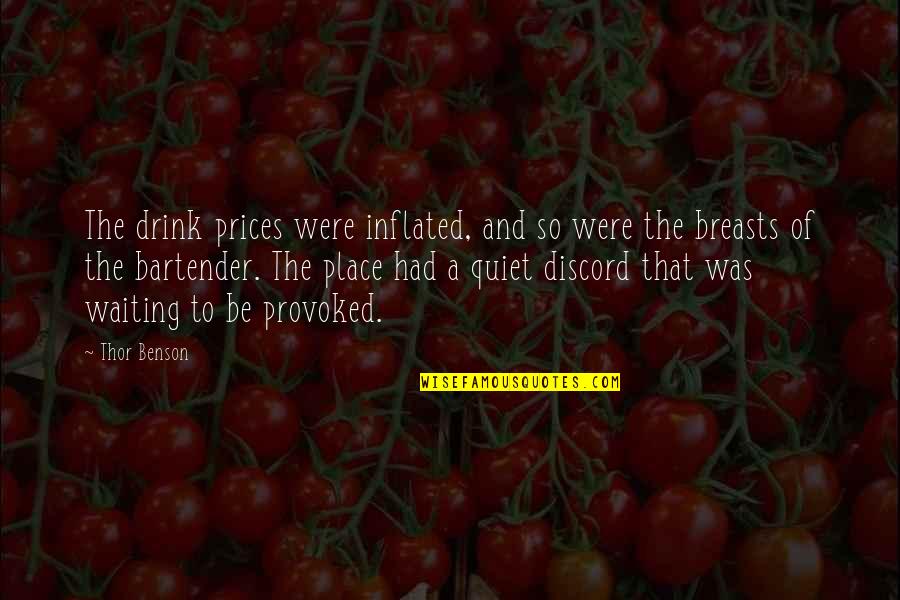 The drink prices were inflated, and so were the breasts of the bartender. The place had a quiet discord that was waiting to be provoked. —
Thor Benson
You cannot predict when grace takes place; you can only wait. Relax. —
Mata Amritanandamayi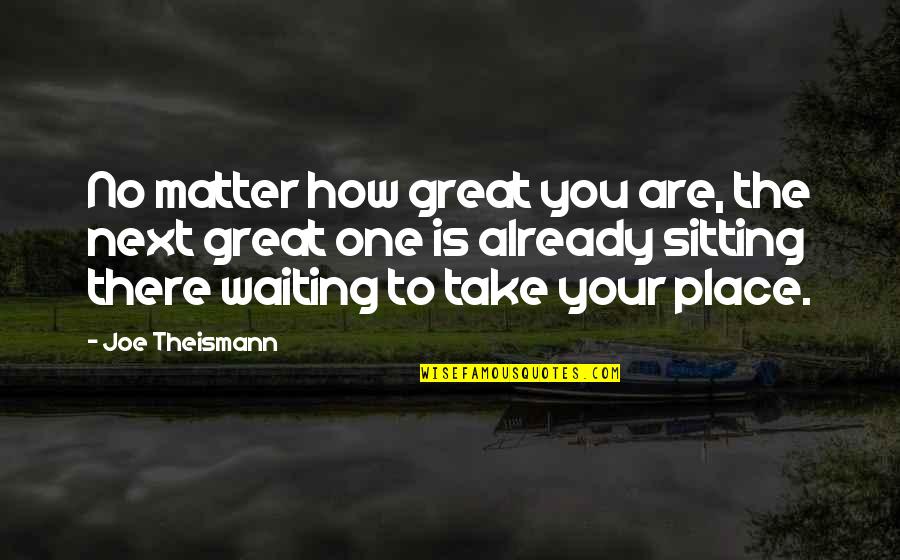 No matter how great you are, the next great one is already sitting there waiting to take your place. —
Joe Theismann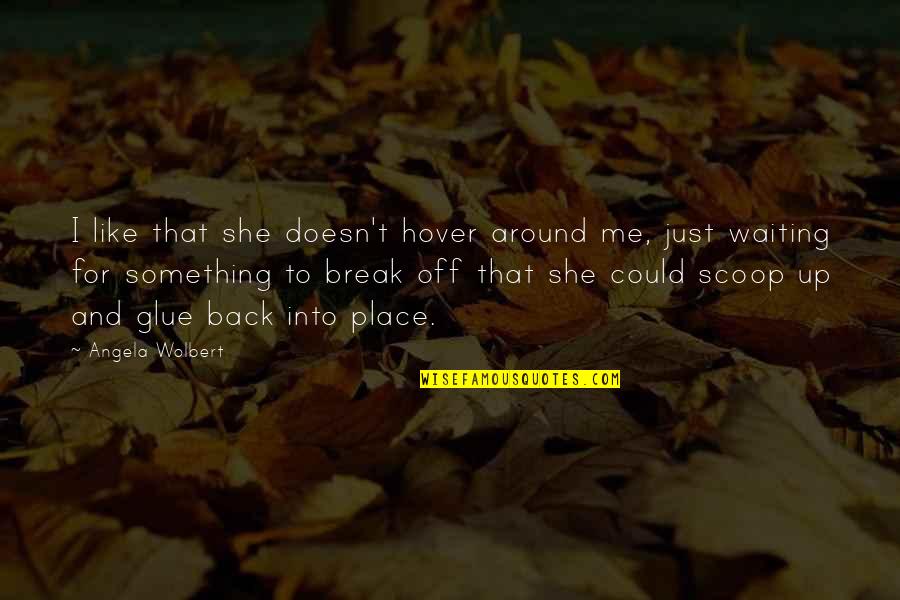 I like that she doesn't hover around me, just waiting for something to break off that she could scoop up and glue back into place. —
Angela Wolbert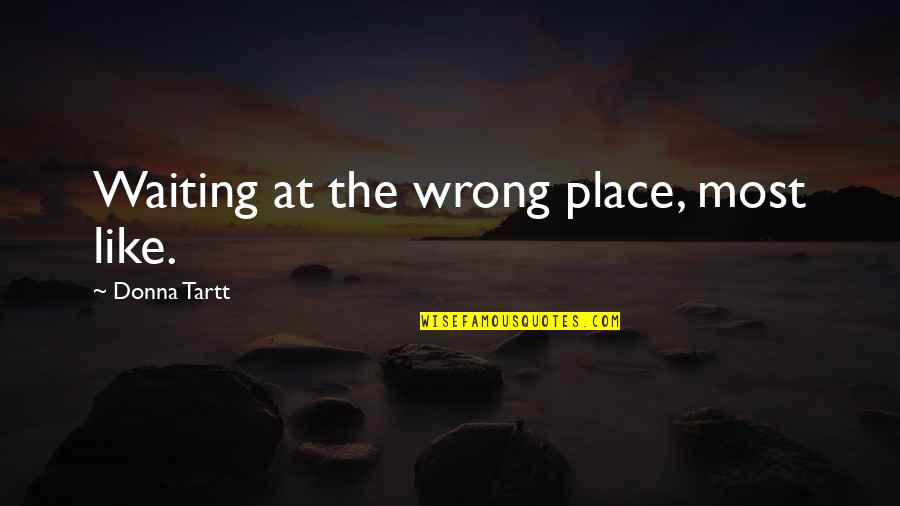 Waiting at the wrong place, most like. —
Donna Tartt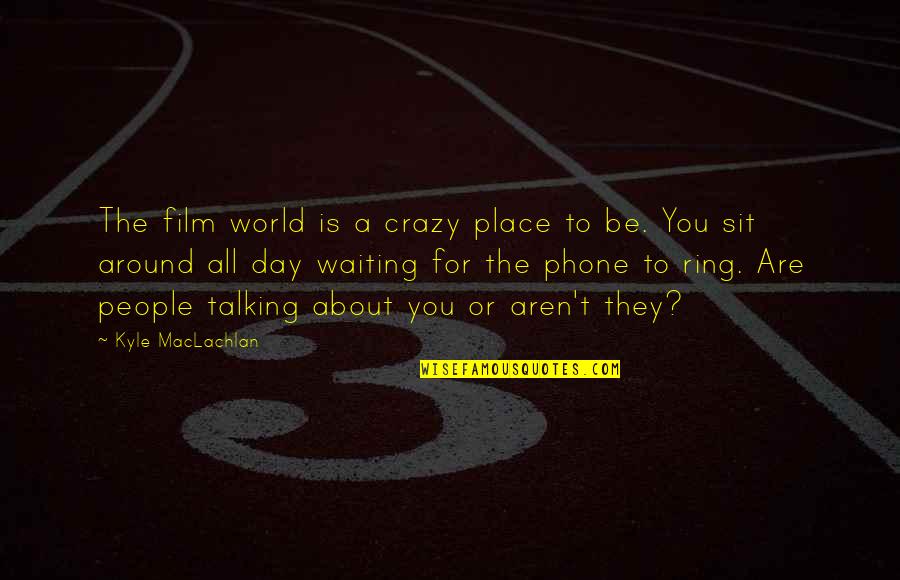 The film world is a crazy place to be. You sit around all day waiting for the phone to ring. Are people talking about you or aren't they? —
Kyle MacLachlan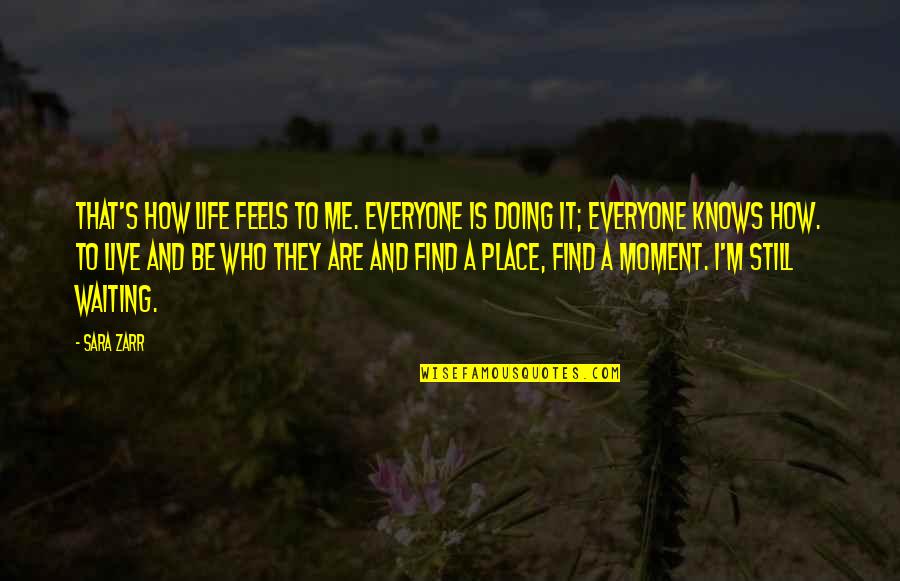 That's how life feels to me. Everyone is doing it; everyone knows how. To live and be who they are and find a place, find a moment. I'm still waiting. —
Sara Zarr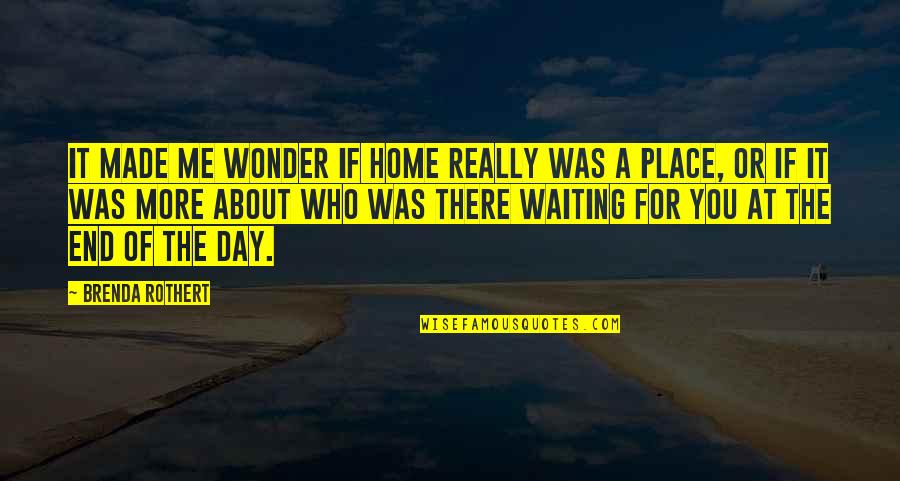 It made me wonder if home really was a place, or if it was more about who was there waiting for you at the end of the day. —
Brenda Rothert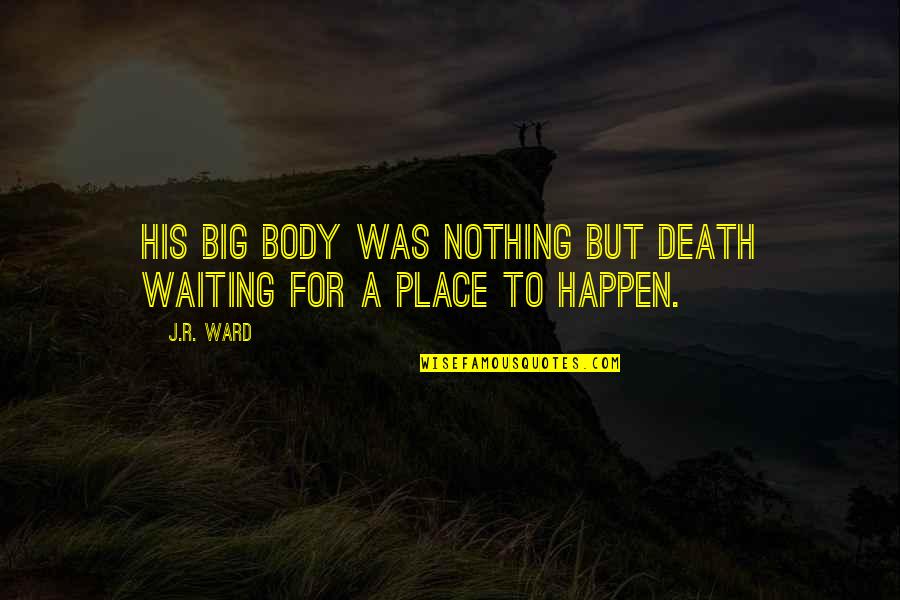 His big body was nothing but death waiting for a place to happen. —
J.R. Ward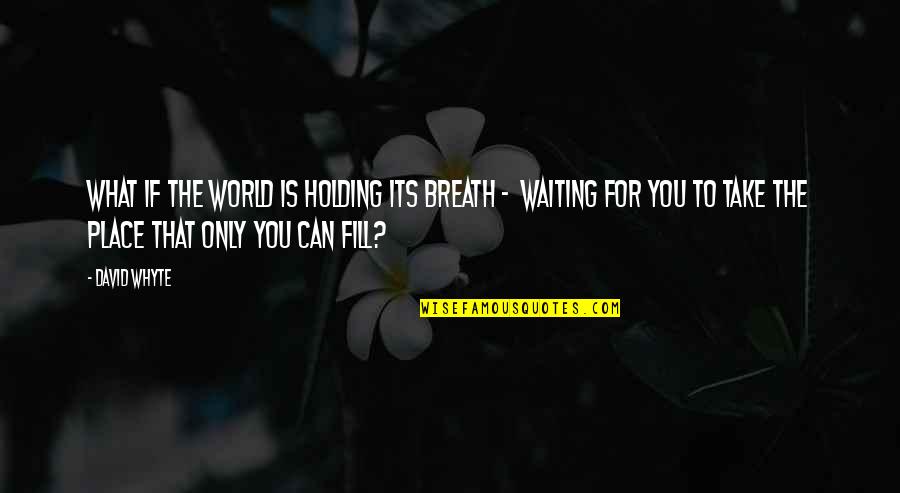 What if the world is holding its breath -
waiting for you to take the place that only you can fill? —
David Whyte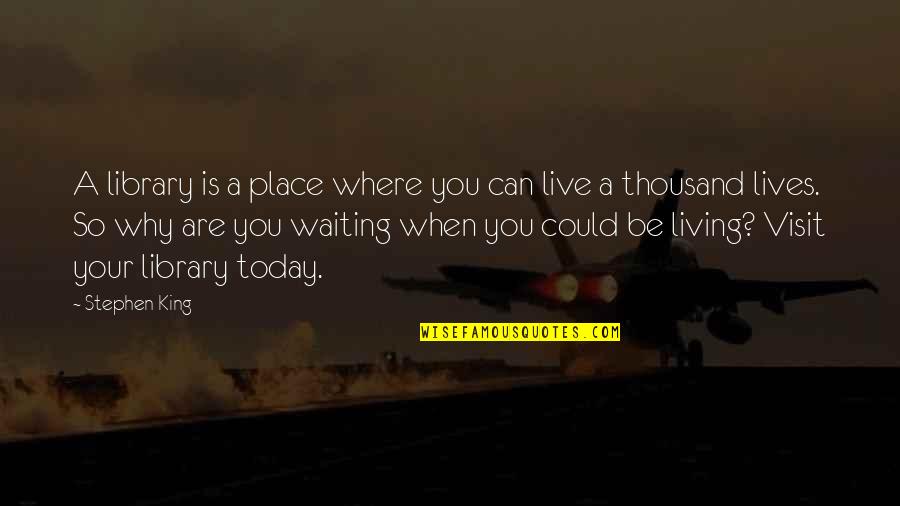 A library is a place where you can live a thousand lives. So why are you waiting when you could be living? Visit your library today. —
Stephen King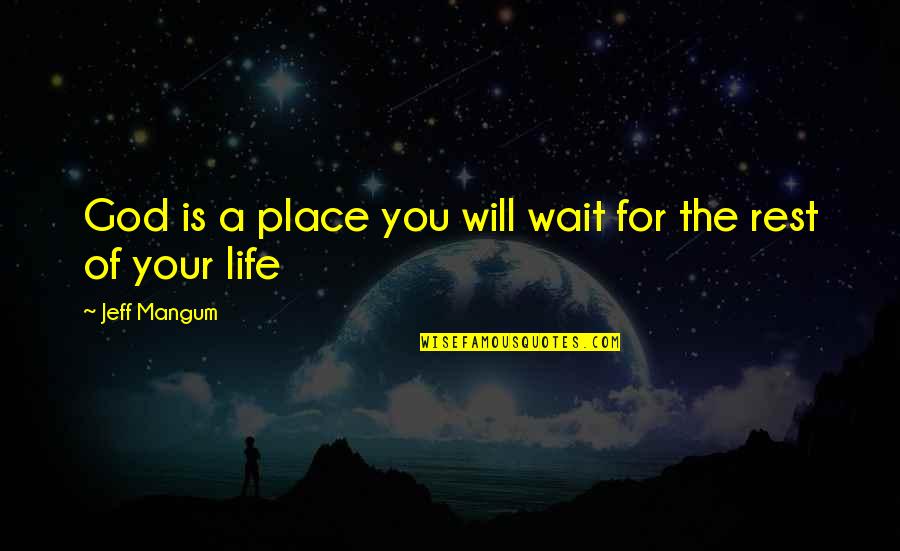 God is a place you will wait for the rest of your life —
Jeff Mangum
I'd wanted to leave home, but have it stay in place, waiting for me, unchanged, so I could step back into it at will. —
Margaret Atwood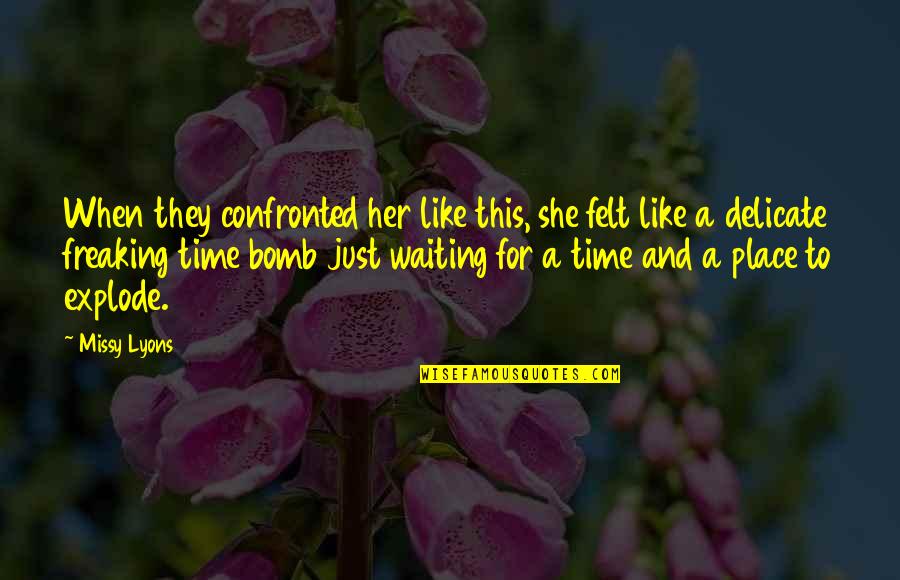 When they confronted her like this, she felt like a delicate freaking time bomb just waiting for a time and a place to explode. —
Missy Lyons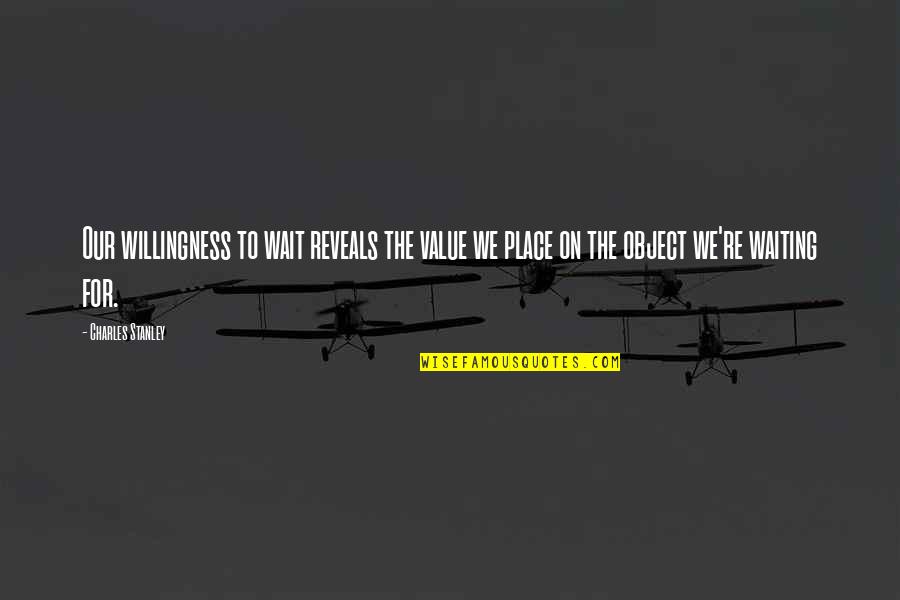 Our willingness to wait reveals the value we place on the object we're waiting for. —
Charles Stanley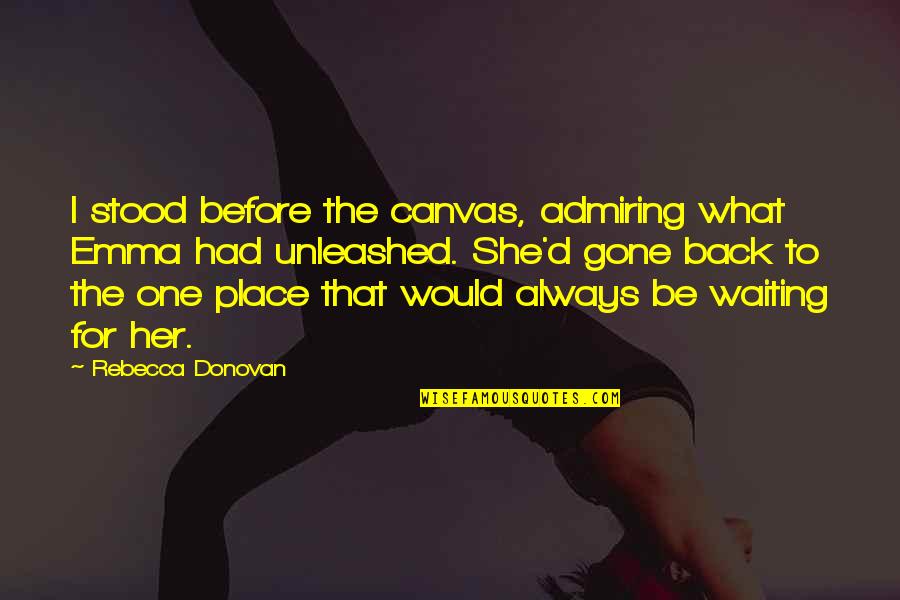 I stood before the canvas, admiring what Emma had unleashed. She'd gone back to the one place that would always be waiting for her. —
Rebecca Donovan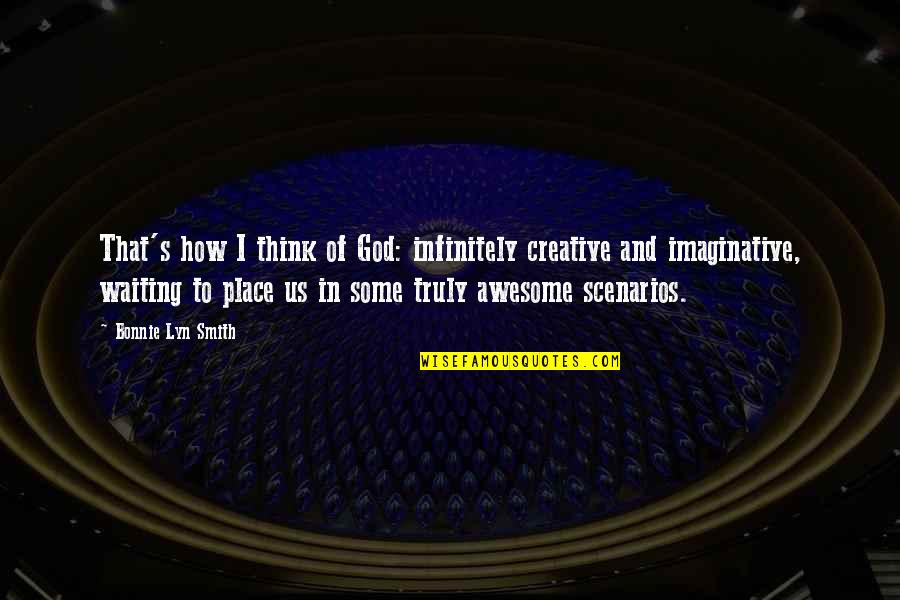 That's how I think of God: infinitely creative and imaginative, waiting to place us in some truly awesome scenarios. —
Bonnie Lyn Smith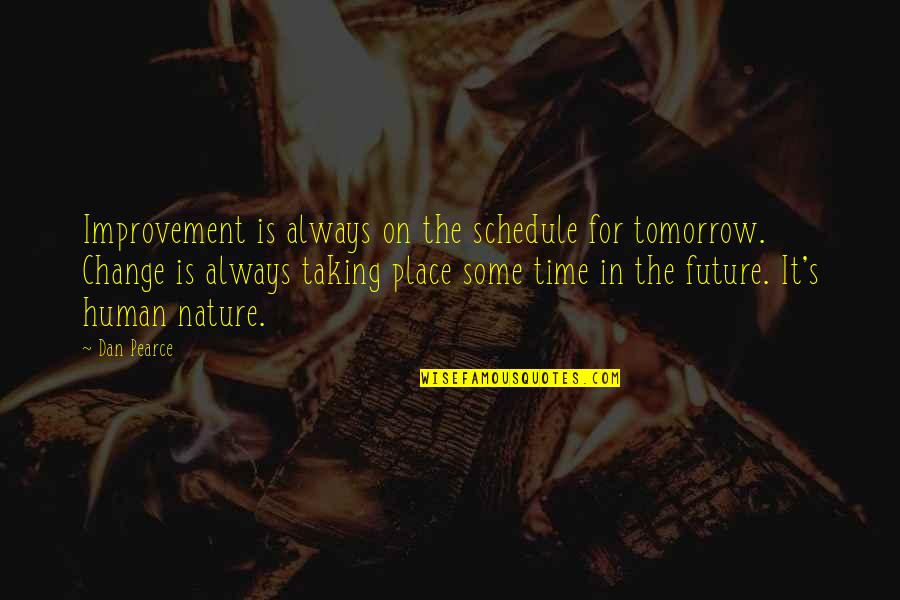 Improvement is always on the schedule for tomorrow. Change is always taking place some time in the future. It's human nature. —
Dan Pearce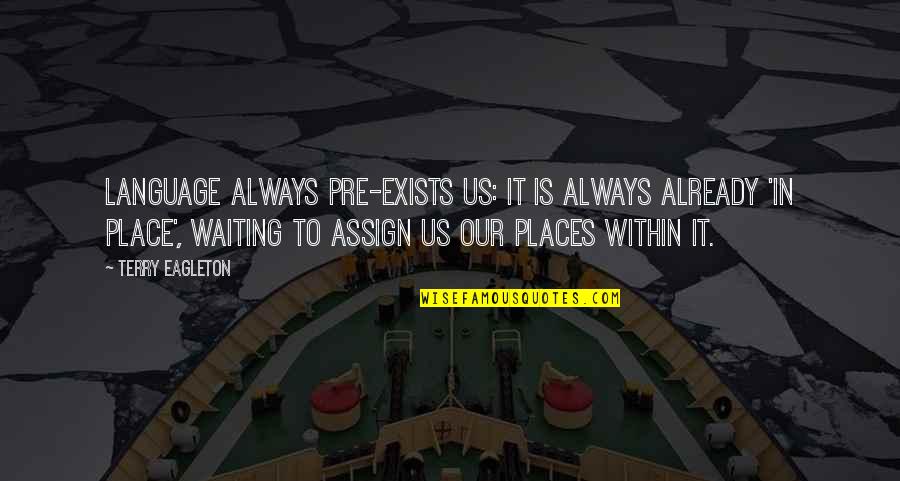 Language always pre-exists us: it is always already 'in place', waiting to assign us our places within it. —
Terry Eagleton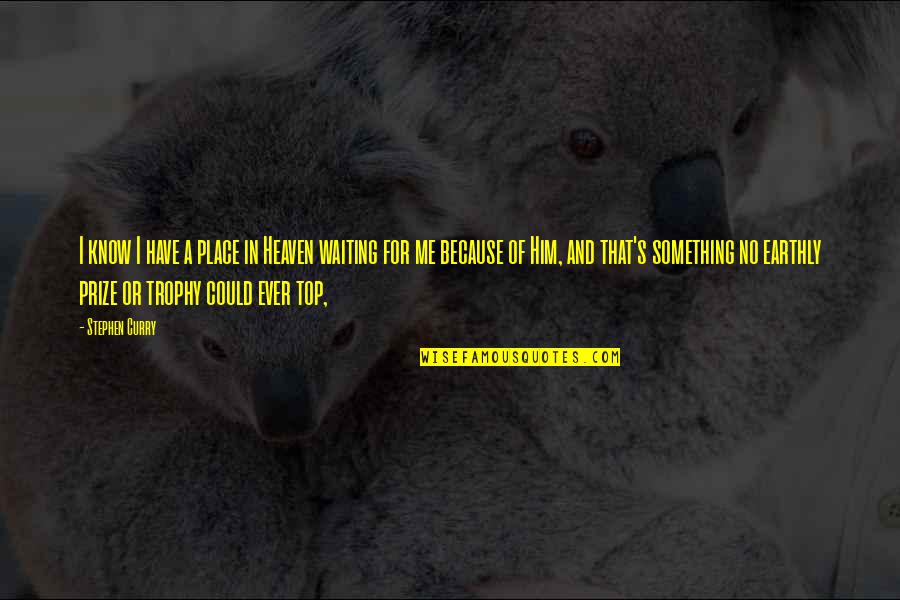 I know I have a place in Heaven waiting for me because of Him, and that's something no earthly prize or trophy could ever top, —
Stephen Curry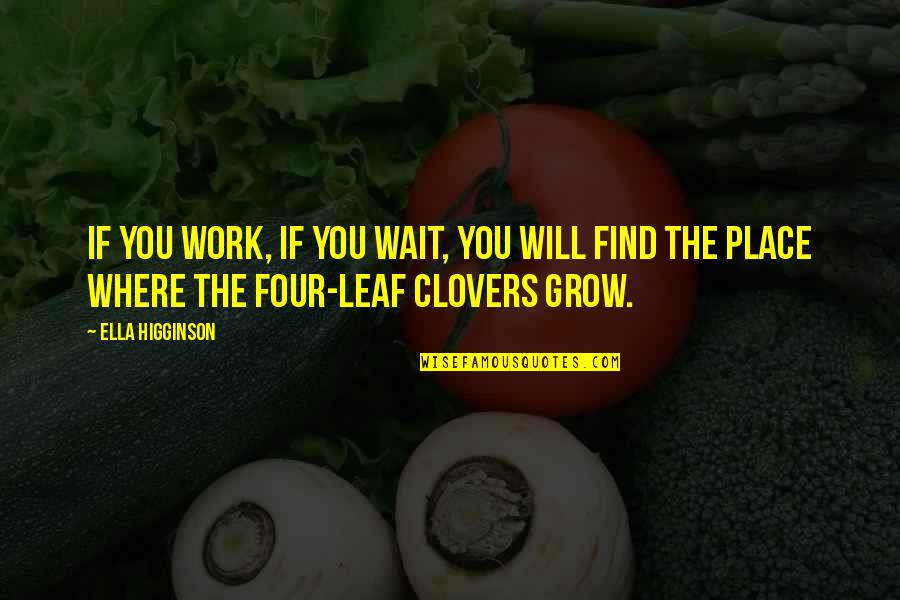 If you work, if you wait, you will find the place where the four-leaf clovers grow. —
Ella Higginson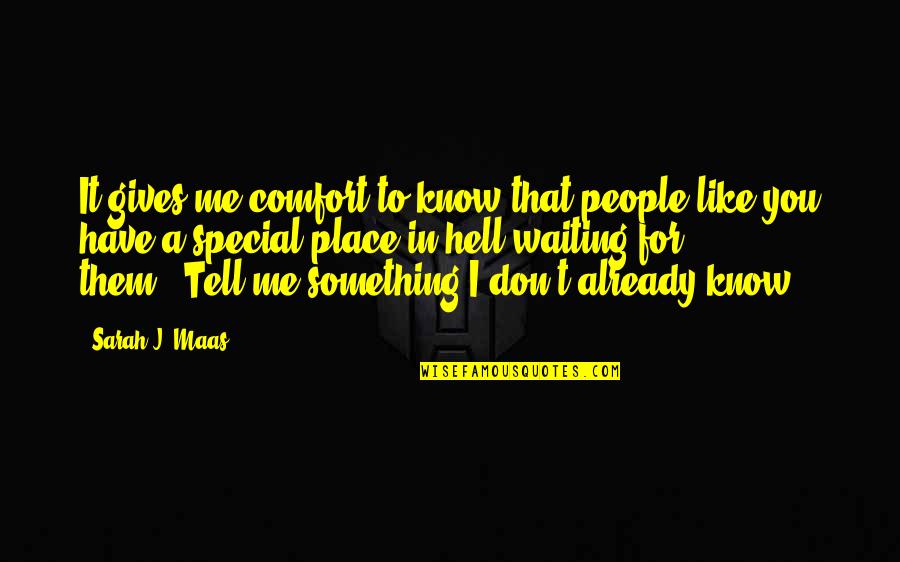 It gives me comfort to know that people like you have a special place in hell waiting for them."
"Tell me something I don't already know. —
Sarah J. Maas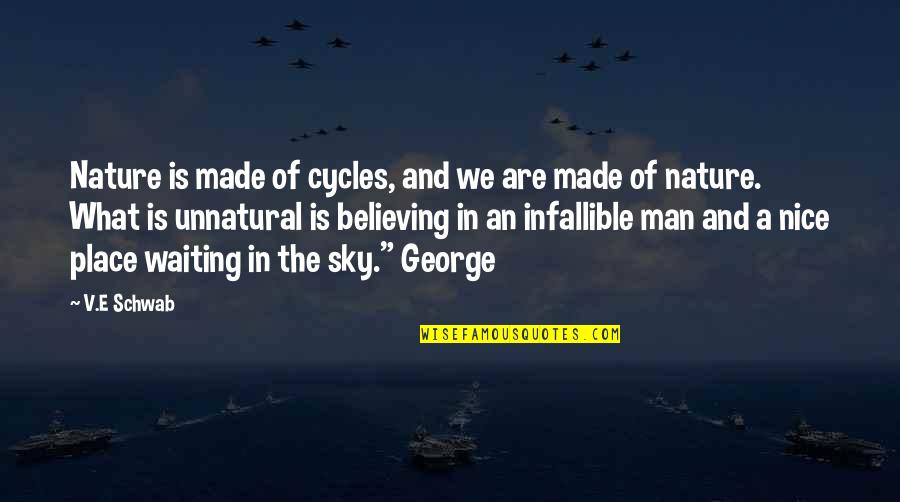 Nature is made of cycles, and we are made of nature. What is unnatural is believing in an infallible man and a nice place waiting in the sky." George —
V.E Schwab