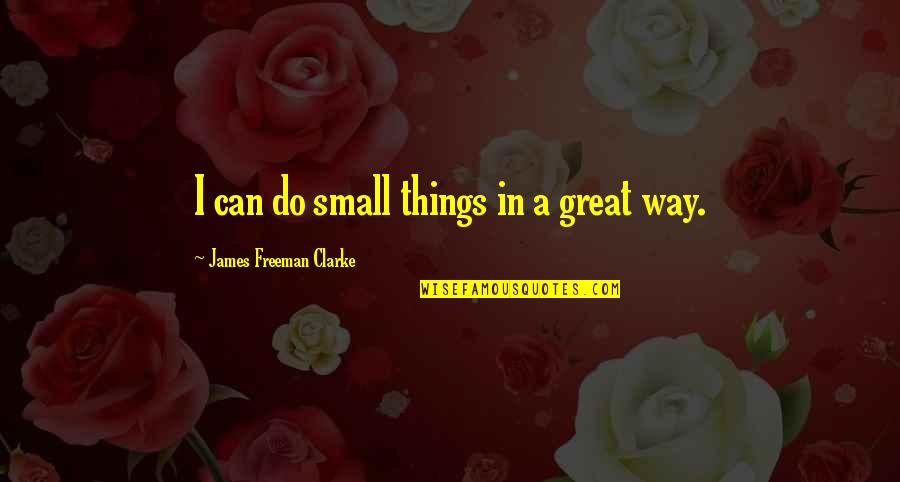 I can do small things in a great way.
—
James Freeman Clarke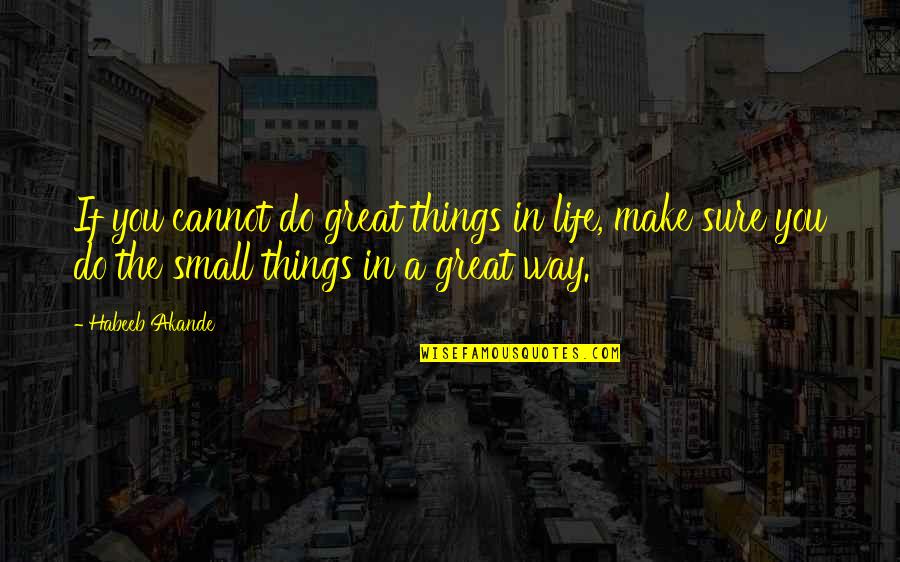 If you cannot do great things in life, make sure you do the small things in a great way.
—
Habeeb Akande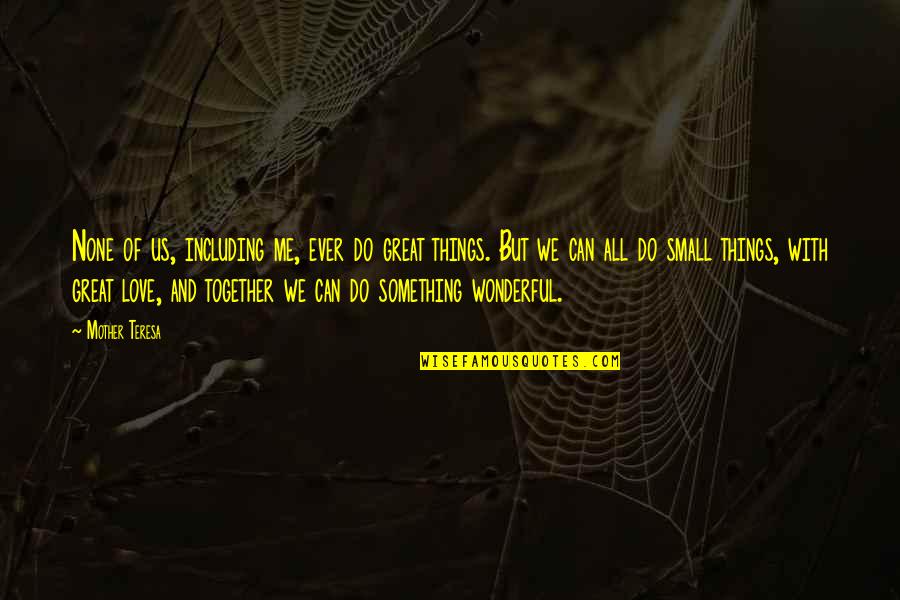 None of us, including me, ever do great things. But we can all do small things, with great love, and together we can do something wonderful.
—
Mother Teresa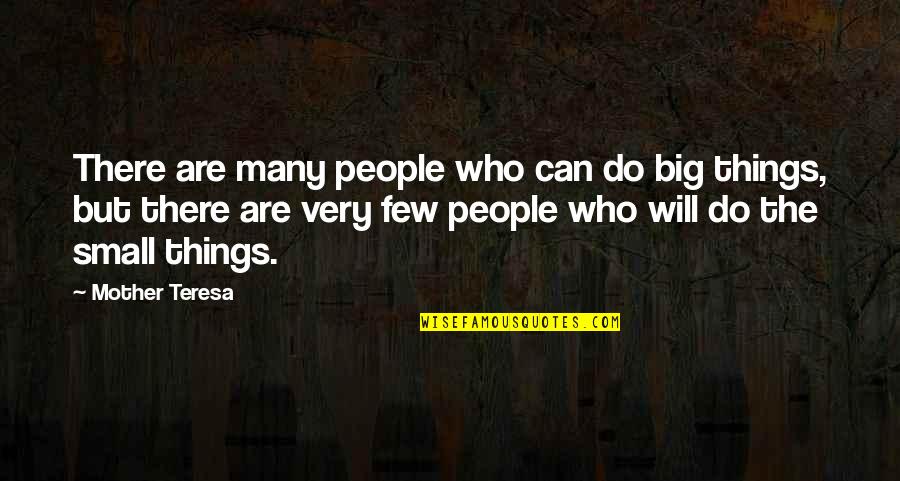 There are many people who can do big things, but there are very few people who will do the small things.
—
Mother Teresa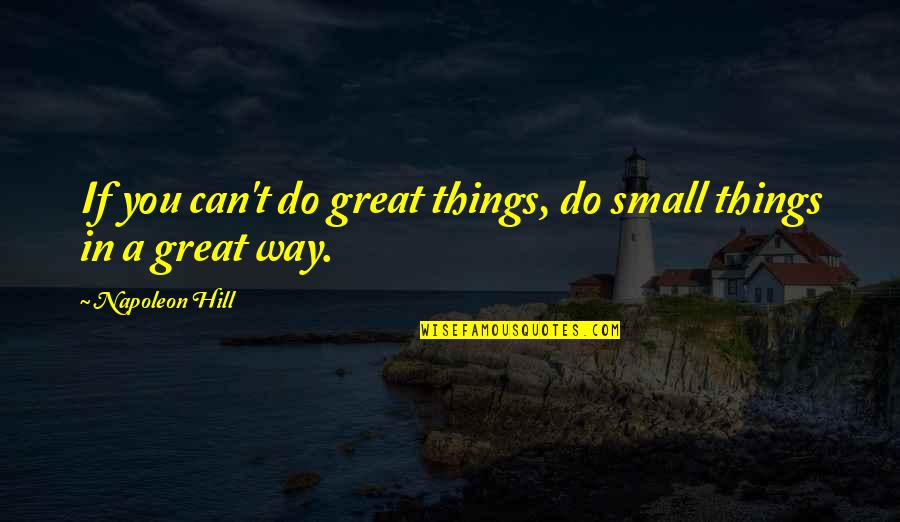 If you can't do great things, do small things in a great way.
—
Napoleon Hill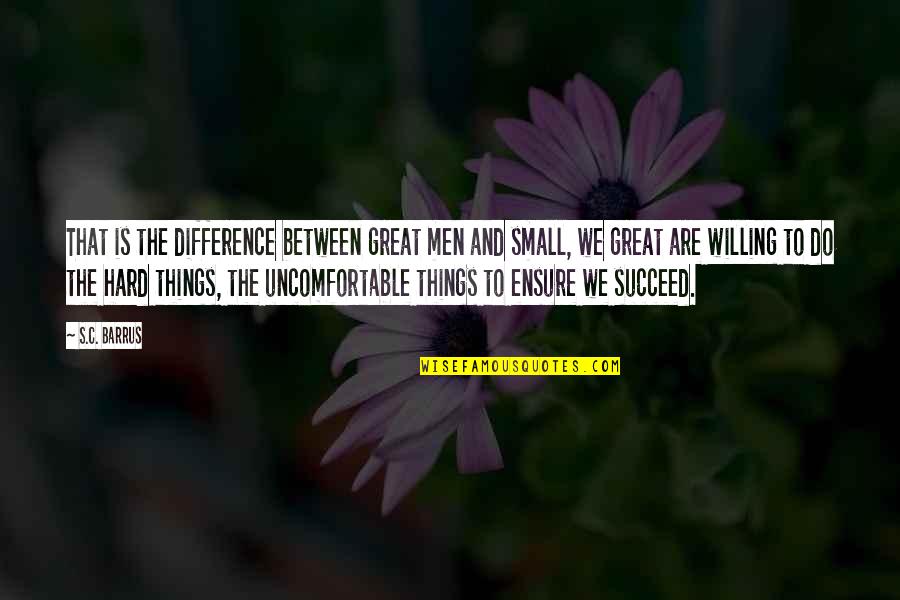 That is the difference between great men and small, we great are willing to do the hard things, the uncomfortable things to ensure we succeed.
—
S.C. Barrus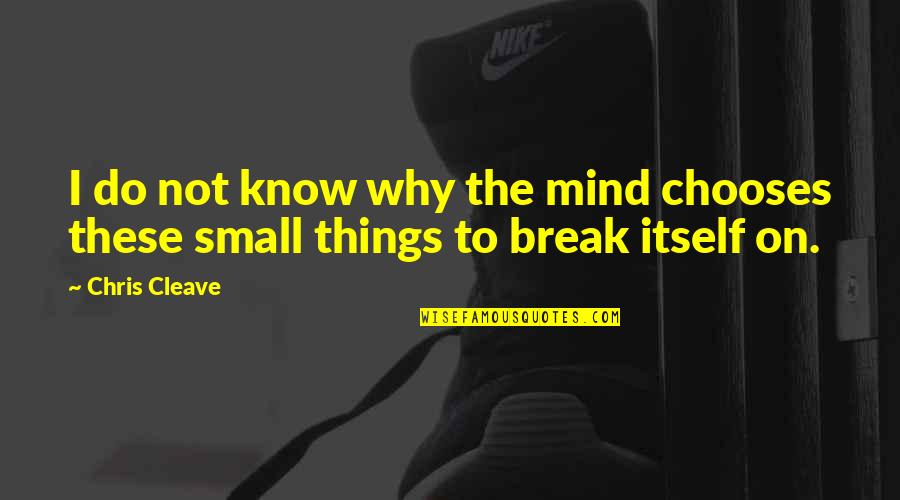 I do not know why the mind chooses these small things to break itself on.
—
Chris Cleave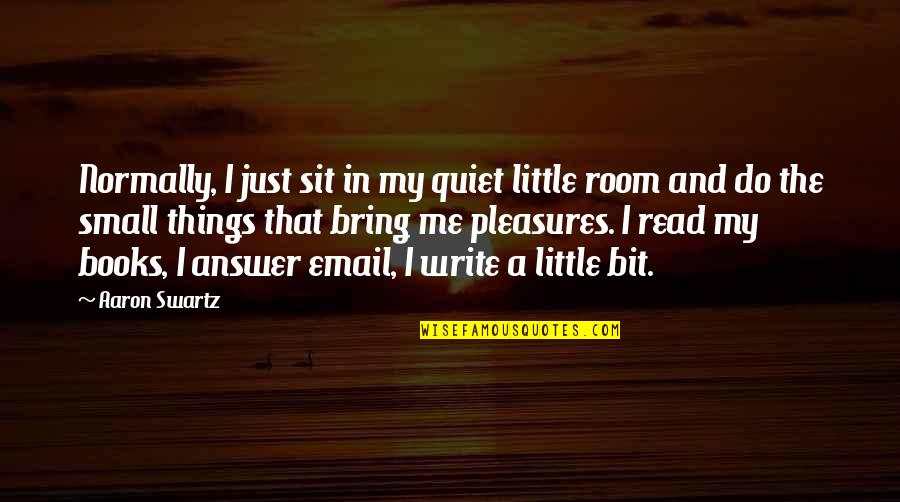 Normally, I just sit in my quiet little room and do the small things that bring me pleasures. I read my books, I answer email, I write a little bit.
—
Aaron Swartz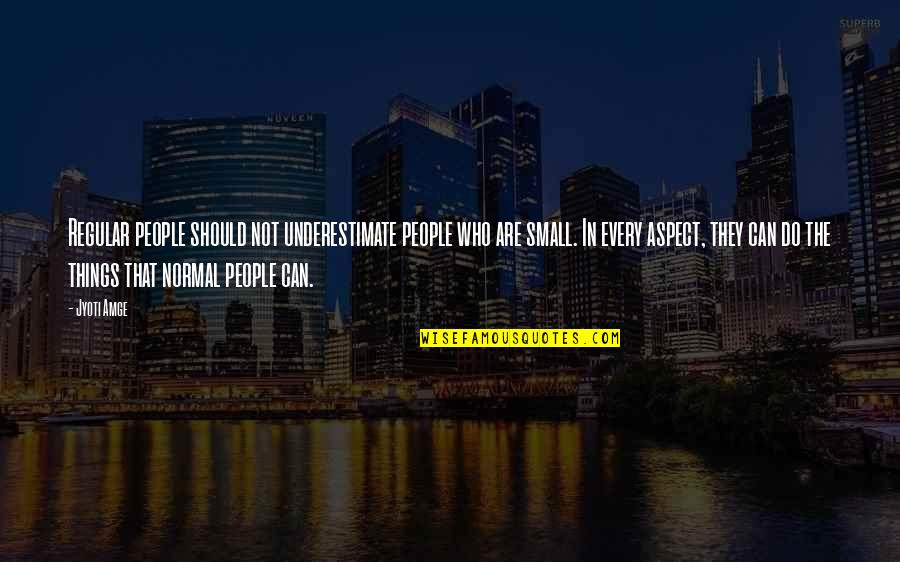 Regular people should not underestimate people who are small. In every aspect, they can do the things that normal people can.
—
Jyoti Amge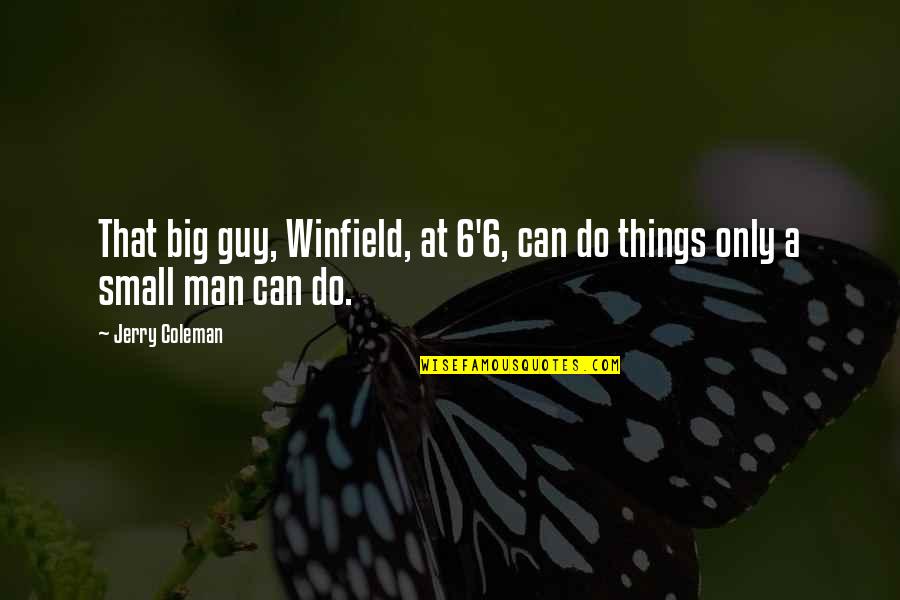 That big guy, Winfield, at 6'6, can do things only a small man can do.
—
Jerry Coleman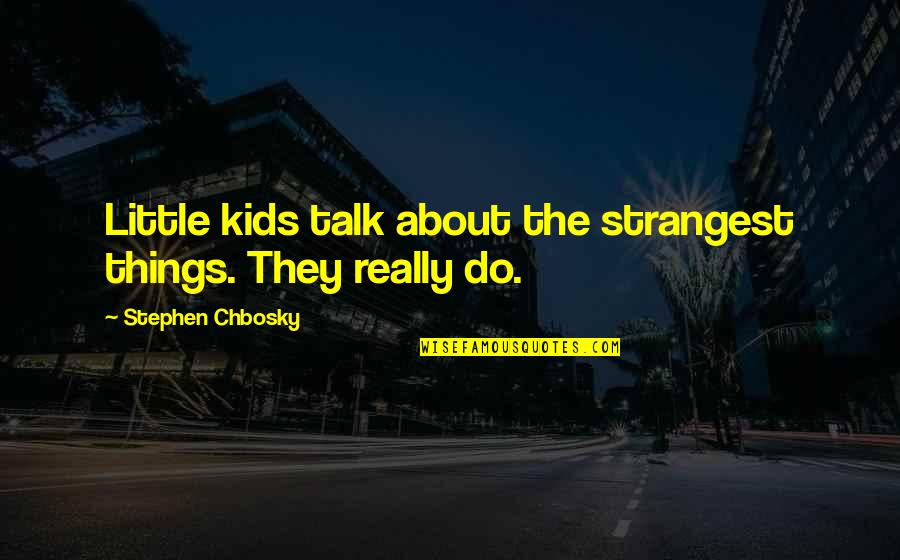 Little kids talk about the strangest things. They really do.
—
Stephen Chbosky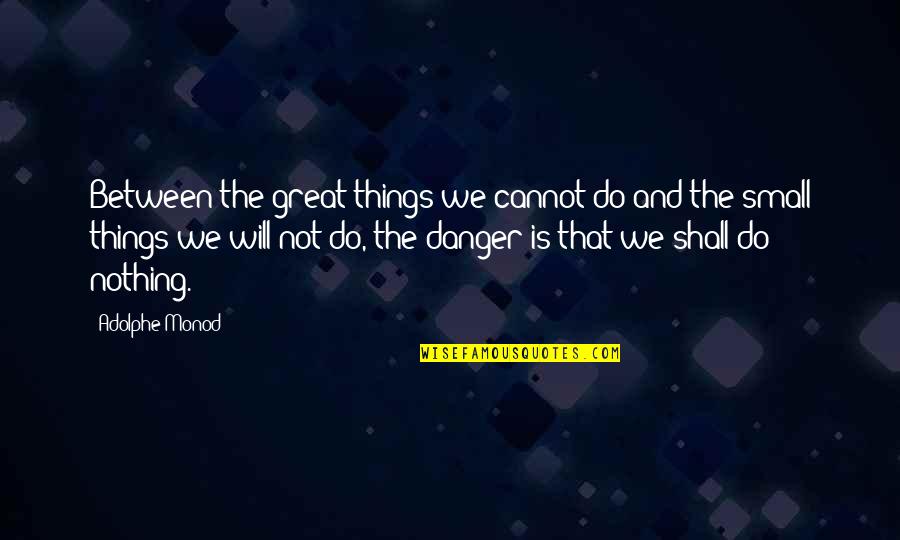 Between the great things we cannot do and the small things we will not do, the danger is that we shall do nothing.
—
Adolphe Monod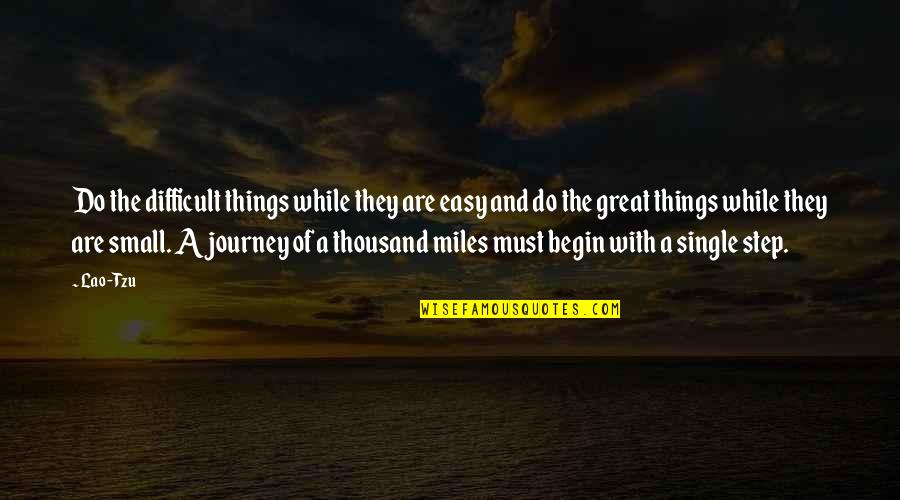 Do the difficult things while they are easy and do the great things while they are small. A journey of a thousand miles must begin with a single step.
—
Lao-Tzu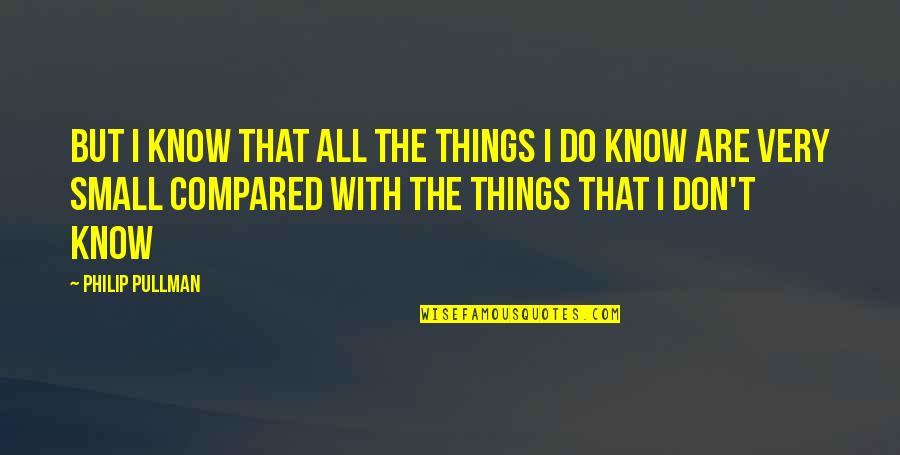 But I know that all the things I do know are very small compared with the things that I don't know
—
Philip Pullman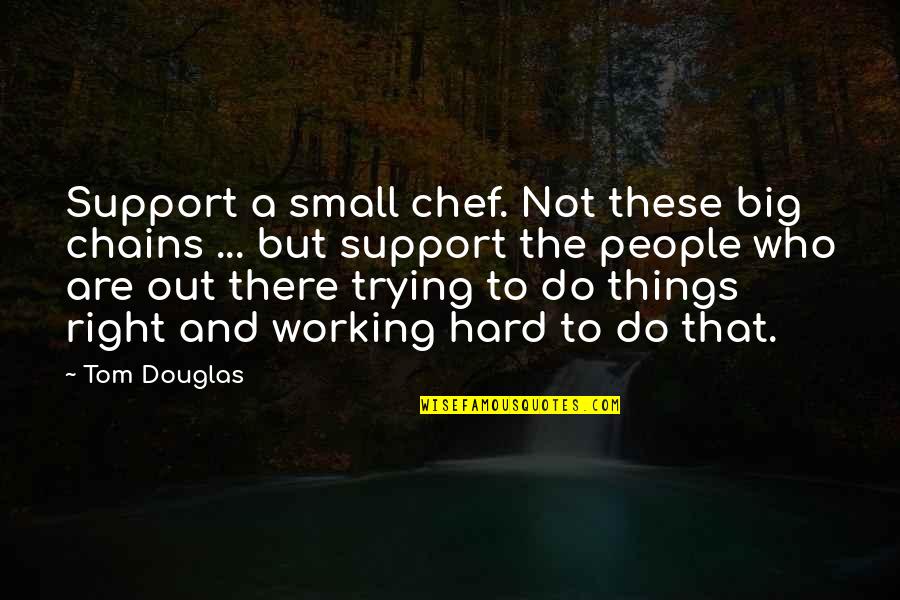 Support a small chef. Not these big chains ... but support the people who are out there trying to do things right and working hard to do that.
—
Tom Douglas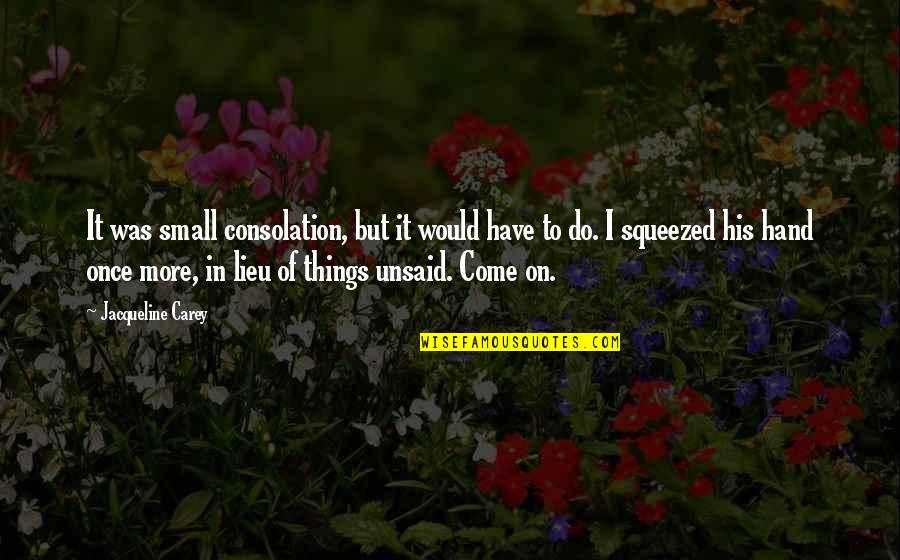 It was small consolation, but it would have to do. I squeezed his hand once more, in lieu of things unsaid. Come on. —
Jacqueline Carey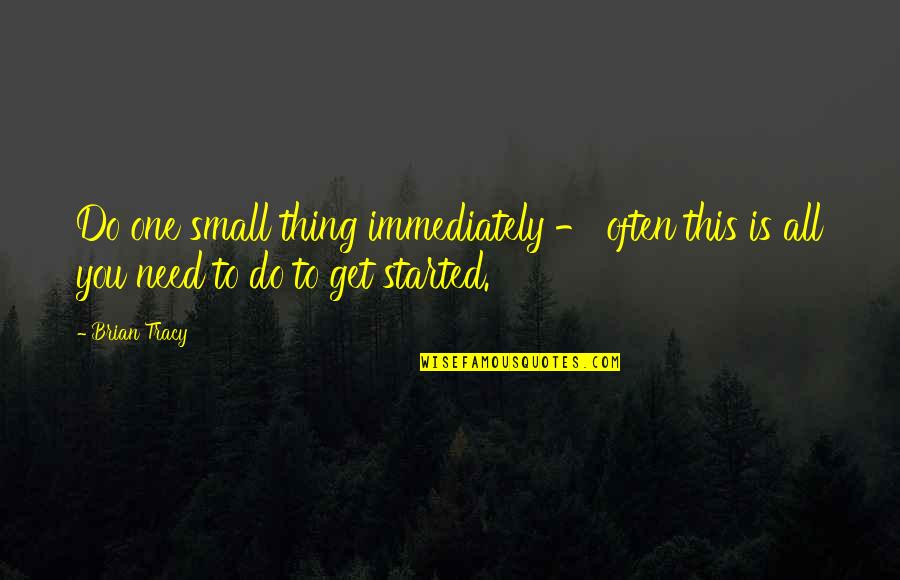 Do one small thing immediately - often this is all you need to do to get started. —
Brian Tracy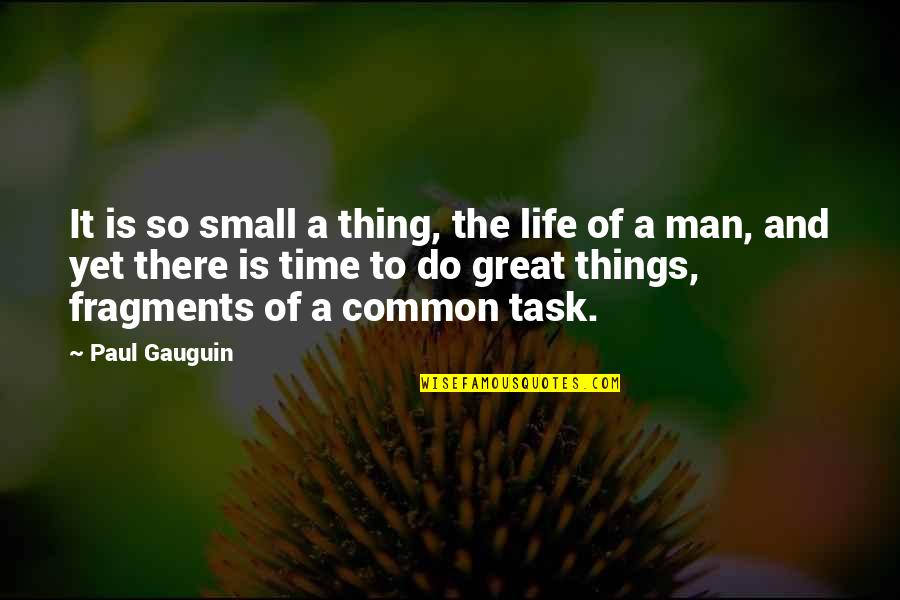 It is so small a thing, the life of a man, and yet there is time to do great things, fragments of a common task. —
Paul Gauguin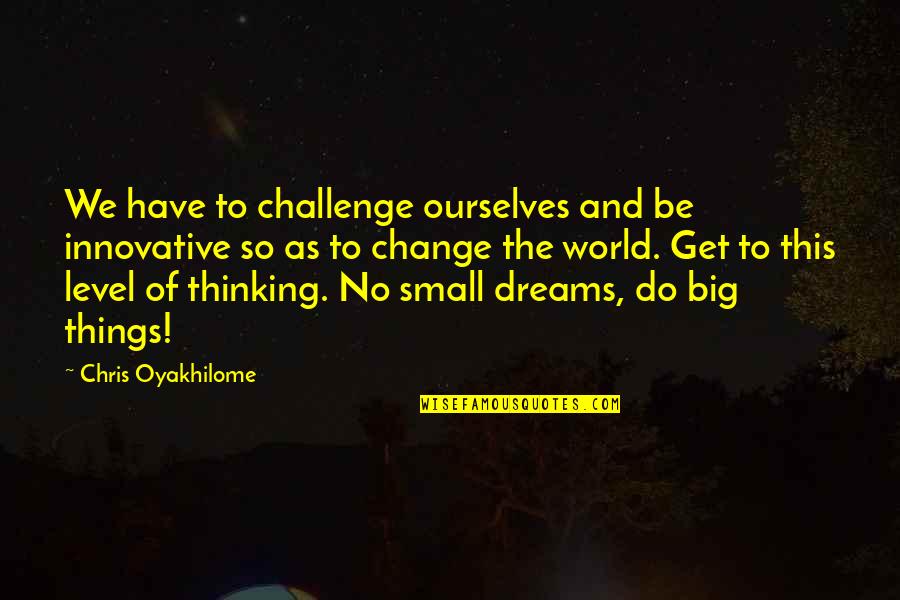 We have to challenge ourselves and be innovative so as to change the world. Get to this level of thinking. No small dreams, do big things! —
Chris Oyakhilome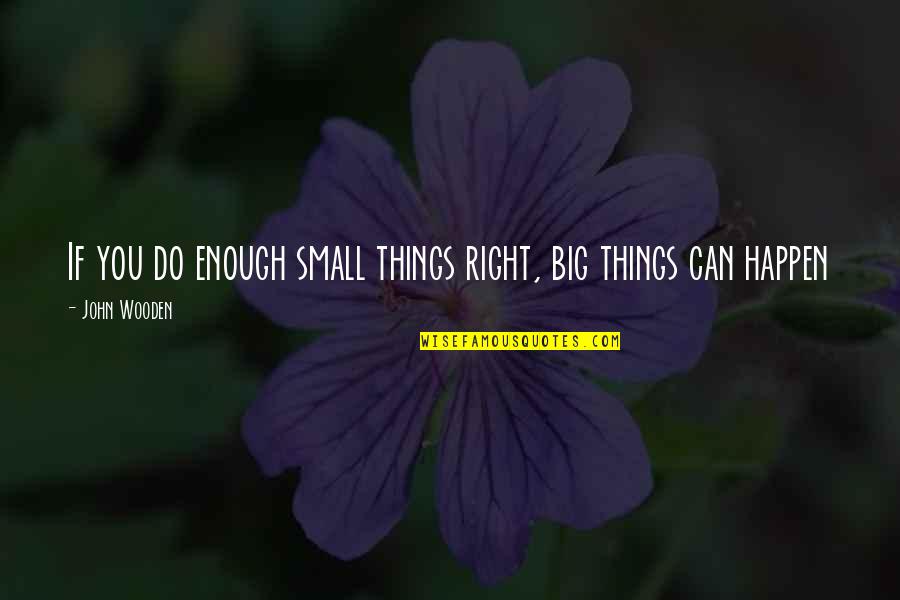 If you do enough small things right, big things can happen —
John Wooden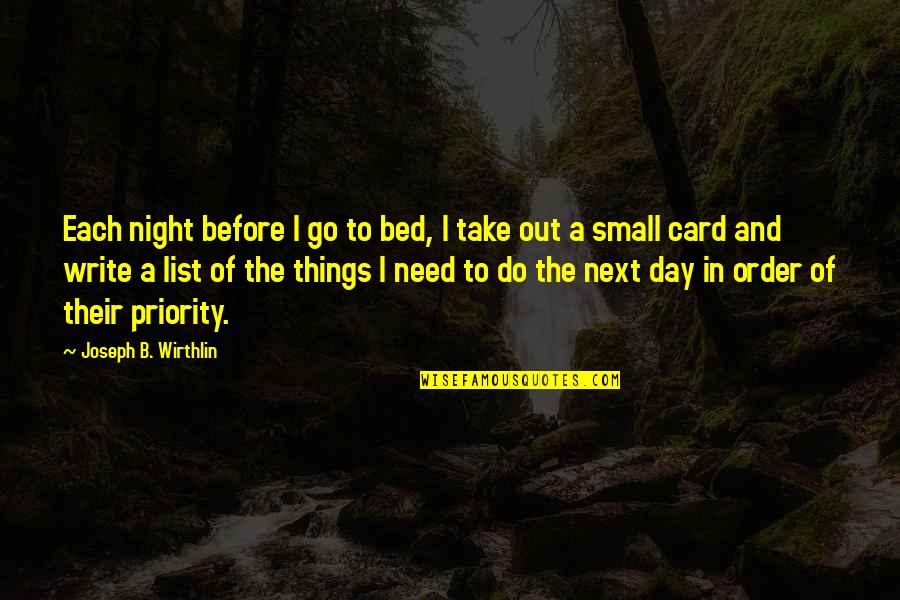 Each night before I go to bed, I take out a small card and write a list of the things I need to do the next day in order of their priority. —
Joseph B. Wirthlin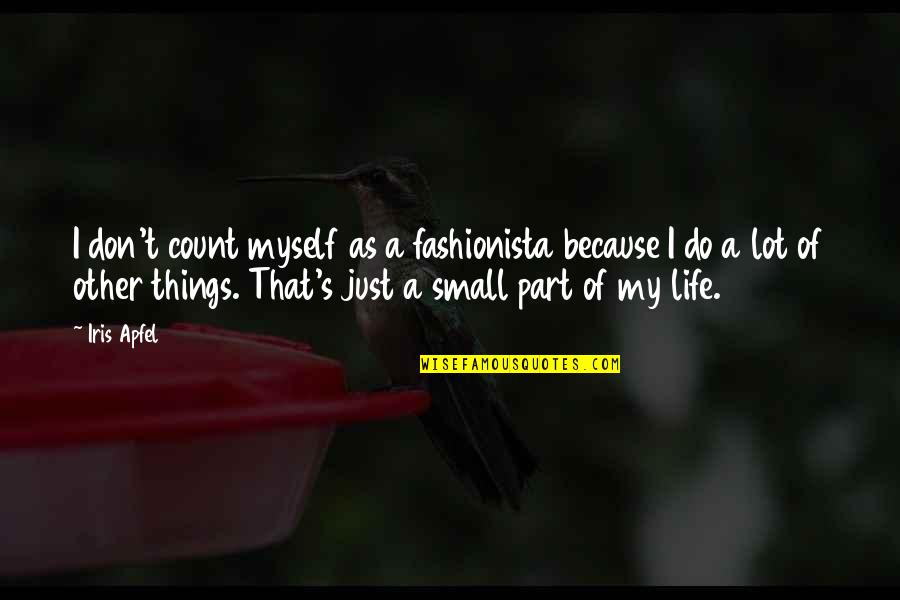 I don't count myself as a fashionista because I do a lot of other things. That's just a small part of my life. —
Iris Apfel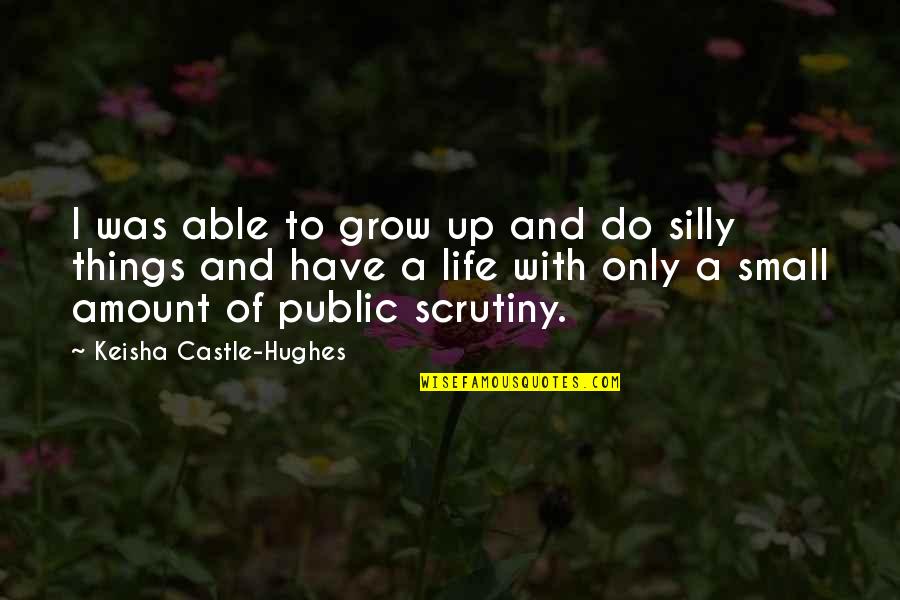 I was able to grow up and do silly things and have a life with only a small amount of public scrutiny. —
Keisha Castle-Hughes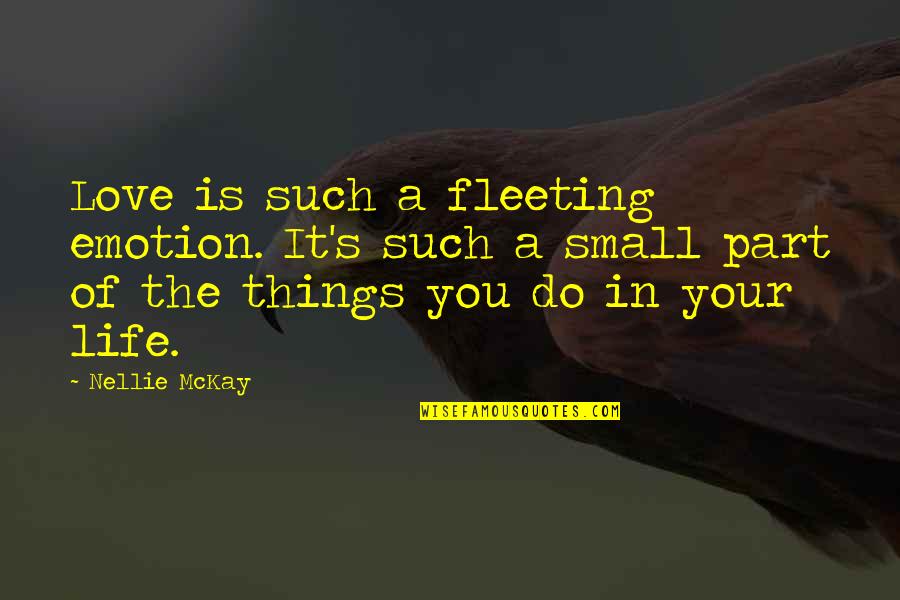 Love is such a fleeting emotion. It's such a small part of the things you do in your life. —
Nellie McKay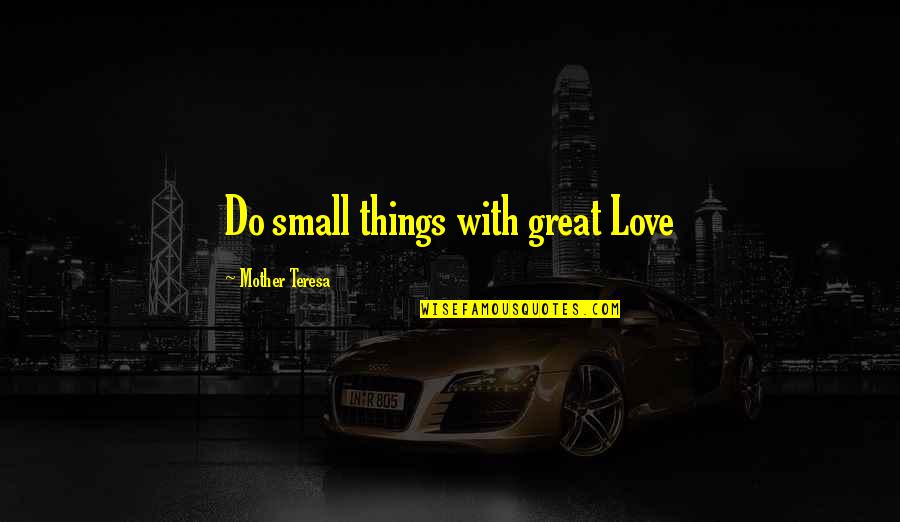 Do small things with great Love —
Mother Teresa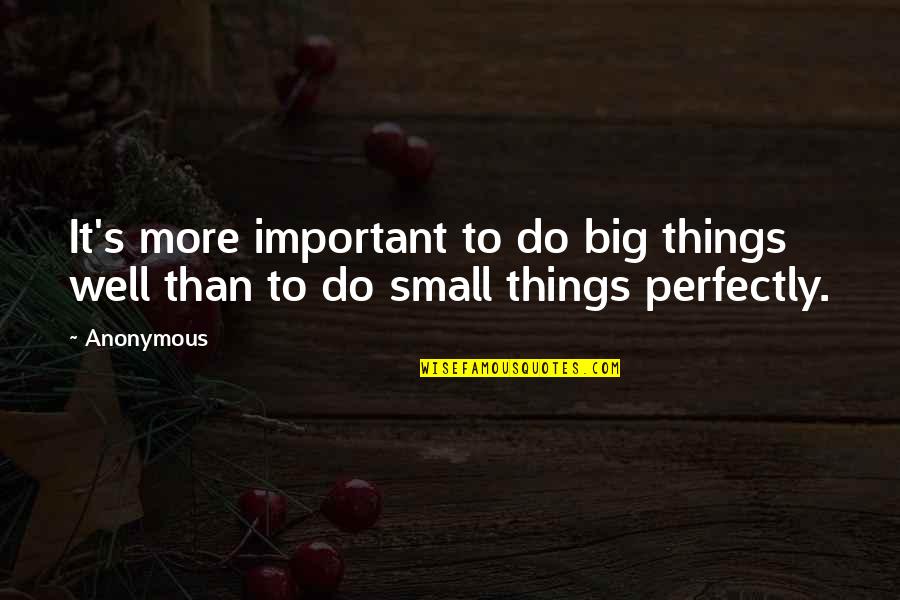 It's more important to do big things well than to do small things perfectly. —
Anonymous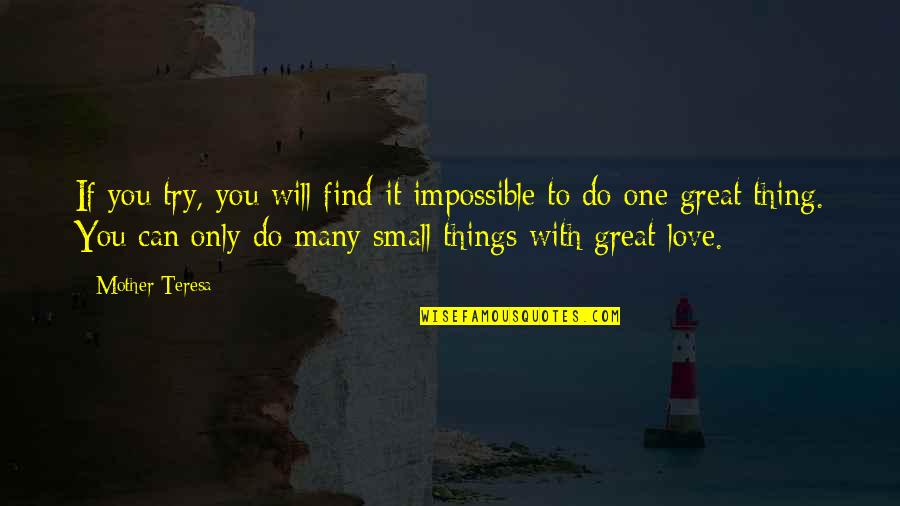 If you try, you will find it impossible to do one great thing. You can only do many small things with great love. —
Mother Teresa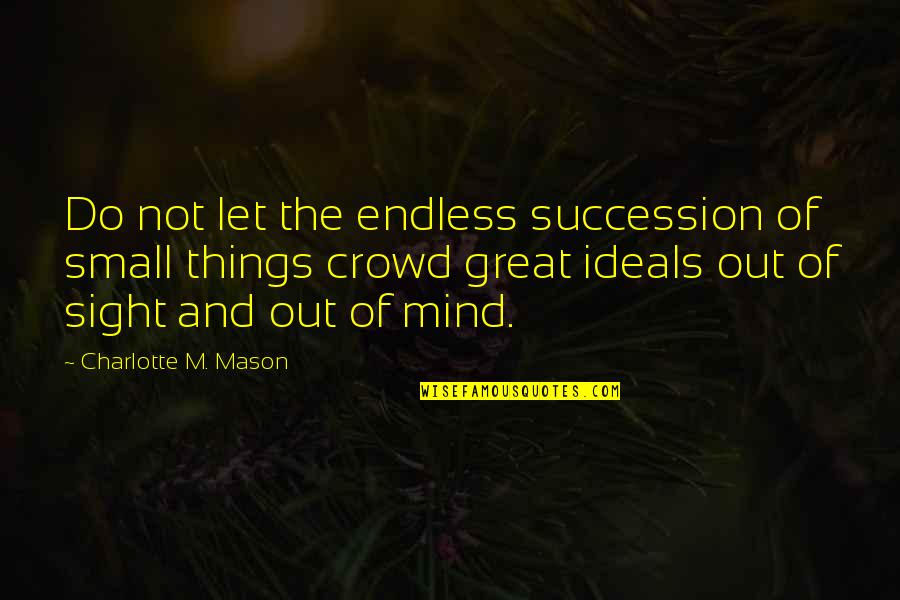 Do not let the endless succession of small things crowd great ideals out of sight and out of mind. —
Charlotte M. Mason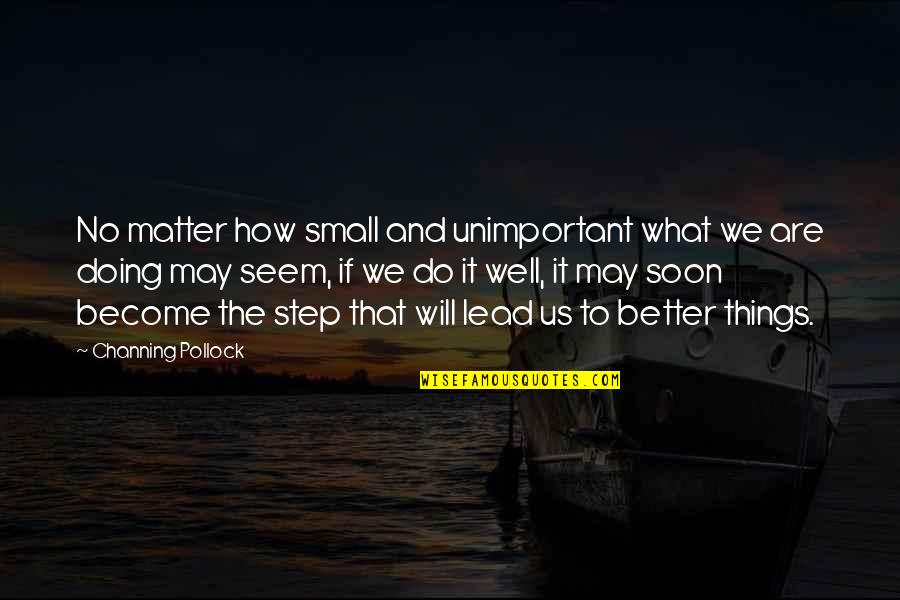 No matter how small and unimportant what we are doing may seem, if we do it well, it may soon become the step that will lead us to better things. —
Channing Pollock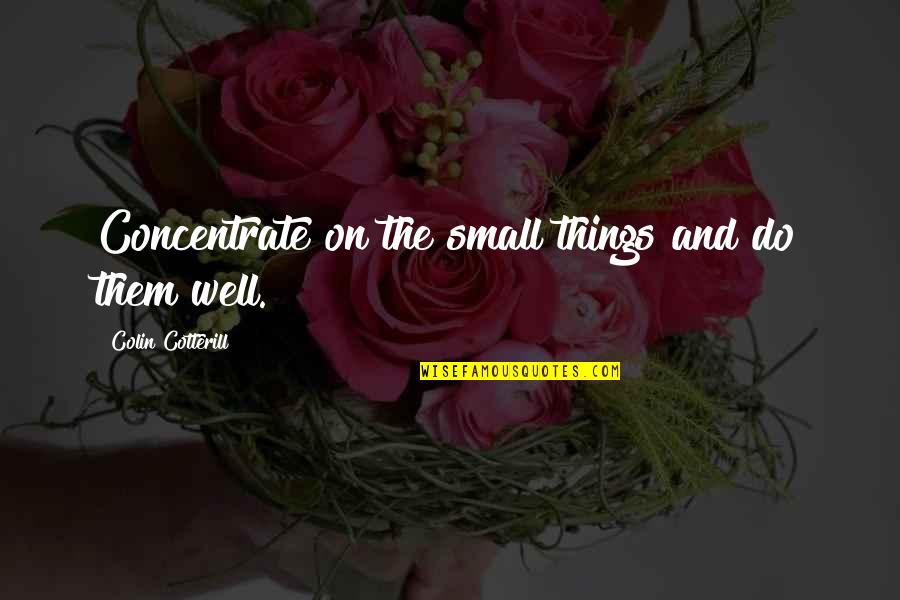 Concentrate on the small things and do them well. —
Colin Cotterill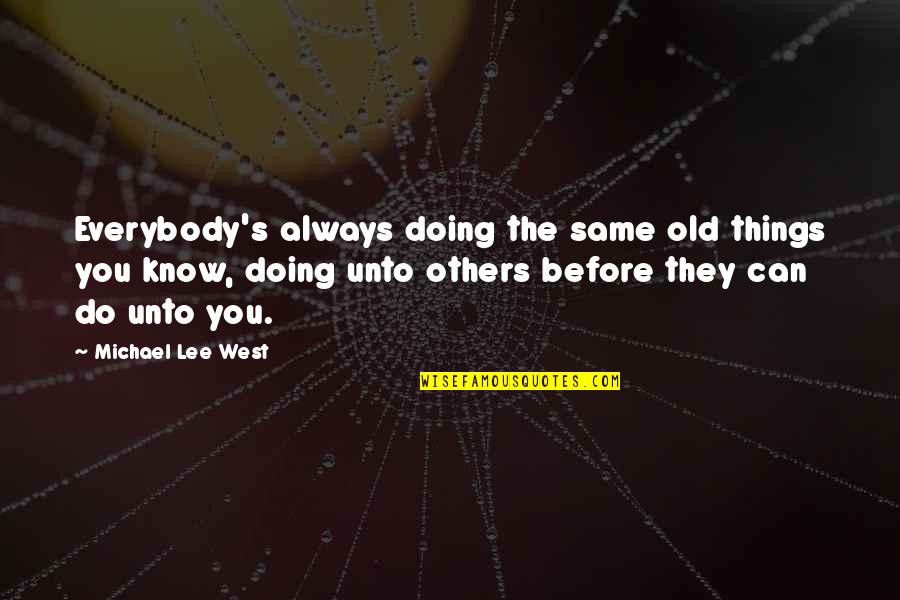 Everybody's always doing the same old things
you know, doing unto others before they can do unto you. —
Michael Lee West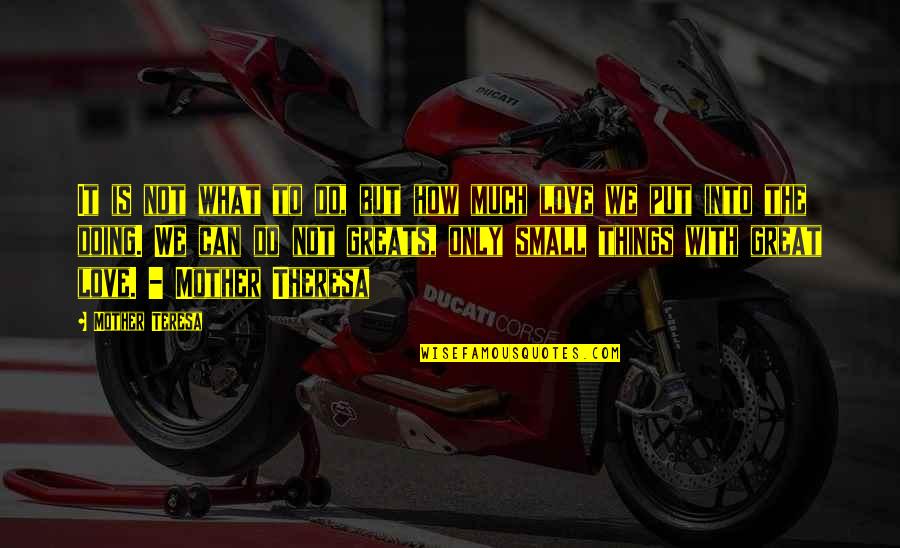 It is not what to do, but how much love we put into the doing. We can do not greats, only small things with great love. - Mother Theresa —
Mother Teresa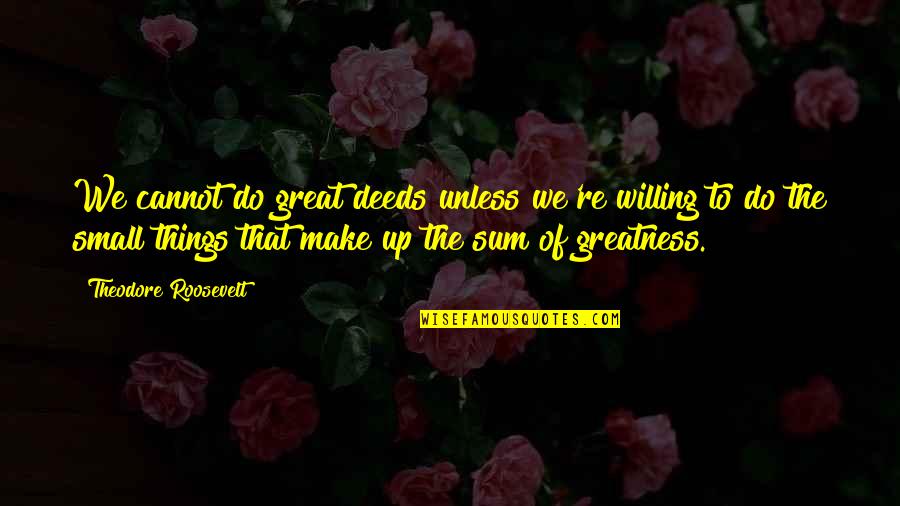 We cannot do great deeds unless we're willing to do the small things that make up the sum of greatness. —
Theodore Roosevelt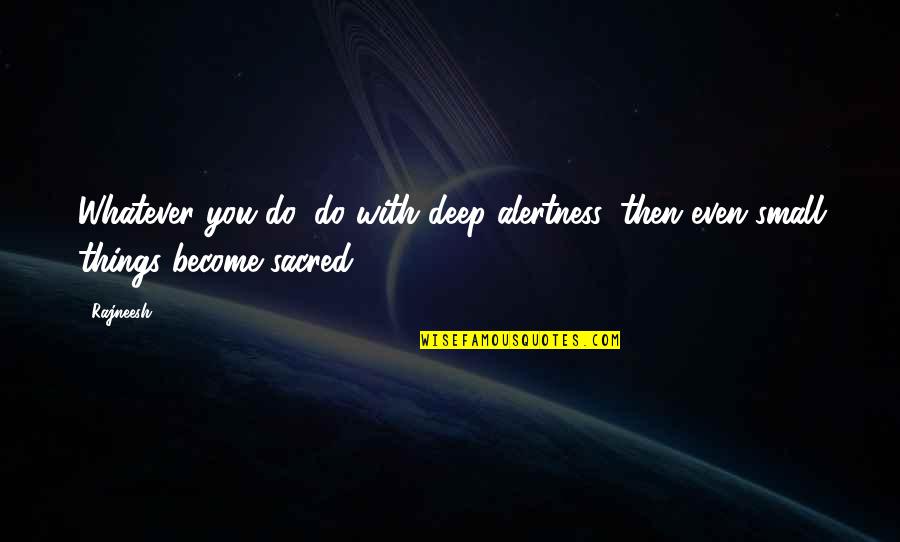 Whatever you do, do with deep alertness, then even small things become sacred. —
Rajneesh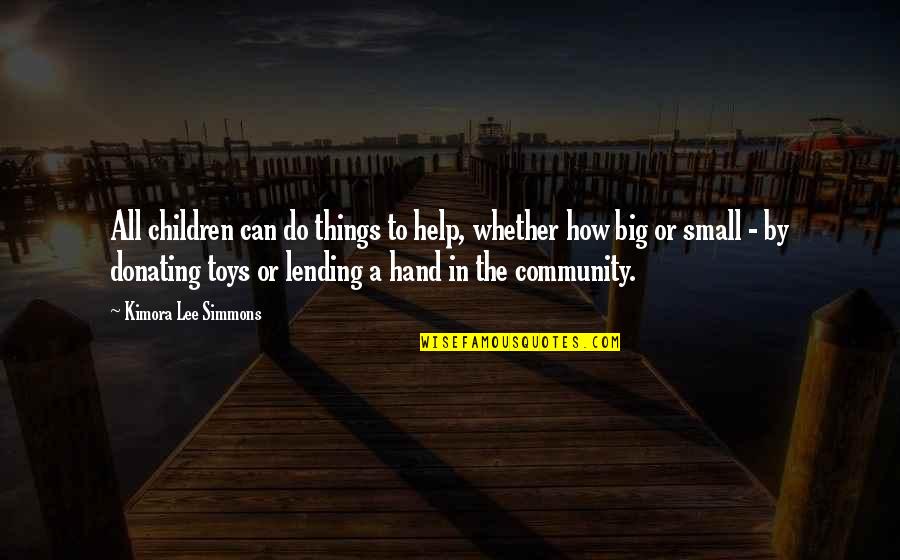 All children can do things to help, whether how big or small - by donating toys or lending a hand in the community. —
Kimora Lee Simmons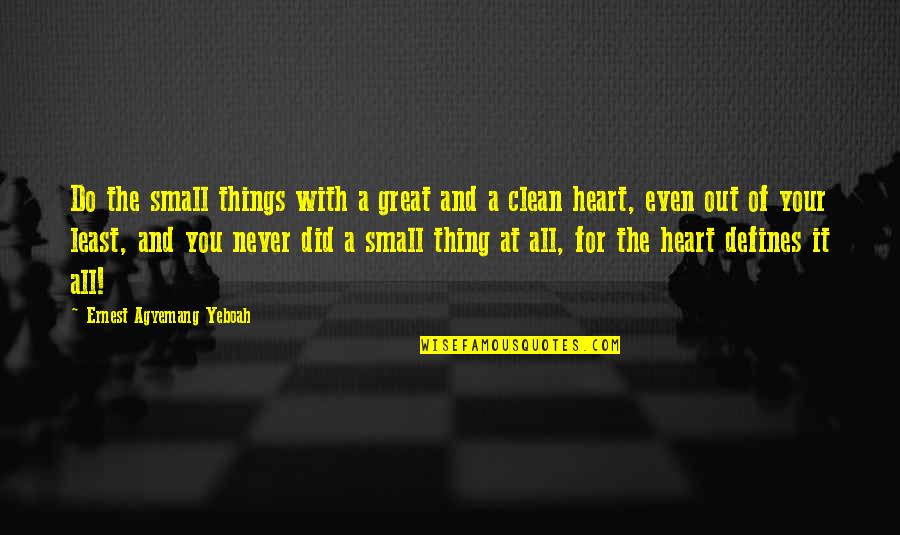 Do the small things with a great and a clean heart, even out of your least, and you never did a small thing at all, for the heart defines it all! —
Ernest Agyemang Yeboah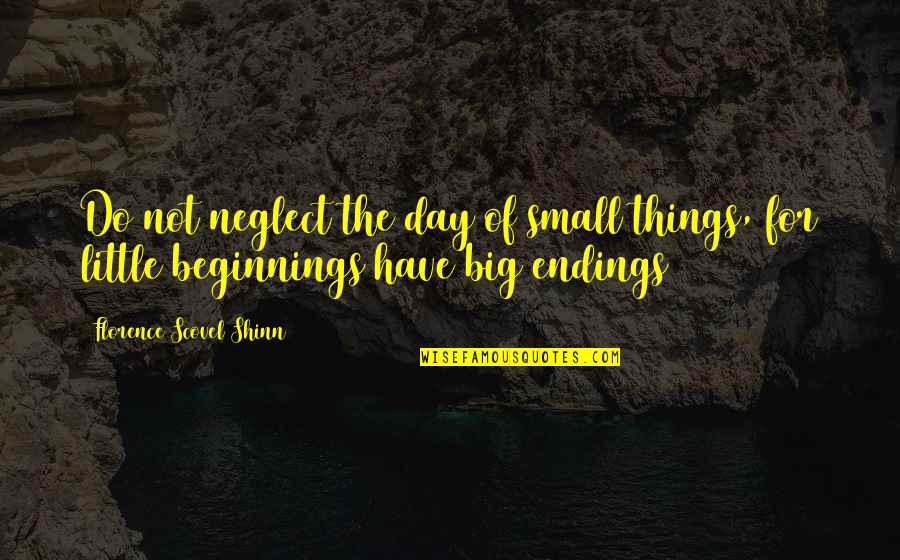 Do not neglect the day of small things, for little beginnings have big endings —
Florence Scovel Shinn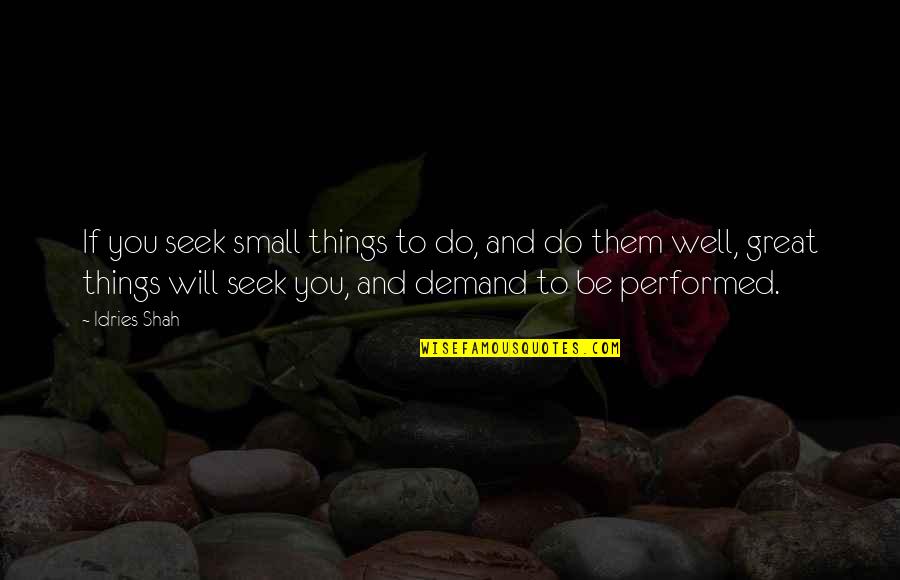 If you seek small things to do, and do them well, great things will seek you, and demand to be performed. —
Idries Shah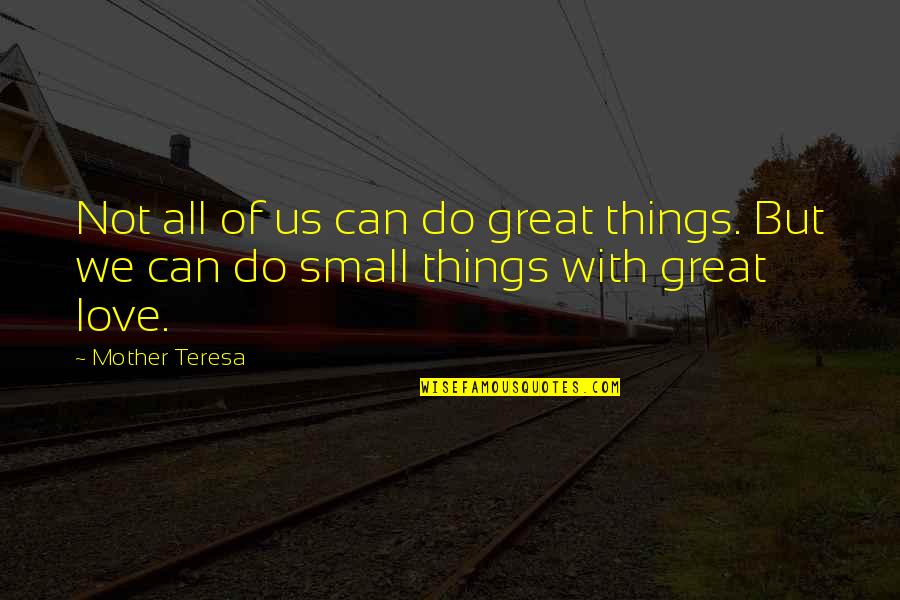 Not all of us can do great things. But we can do small things with great love. —
Mother Teresa
When he'd been small, people had said things like, "And what do you want to be, little man?" and he'd said, "I don't know. What have you got? —
Terry Pratchett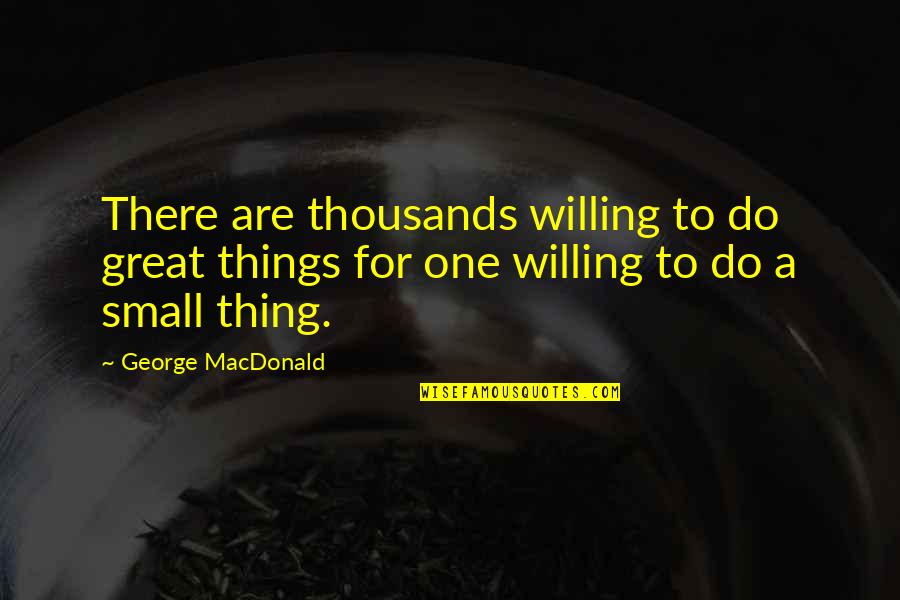 There are thousands willing to do great things for one willing to do a small thing. —
George MacDonald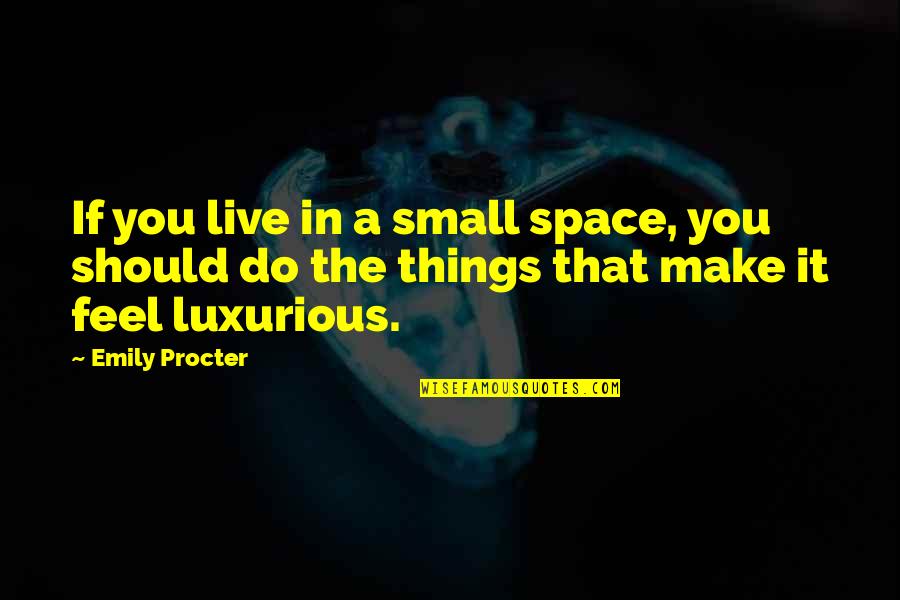 If you live in a small space, you should do the things that make it feel luxurious. —
Emily Procter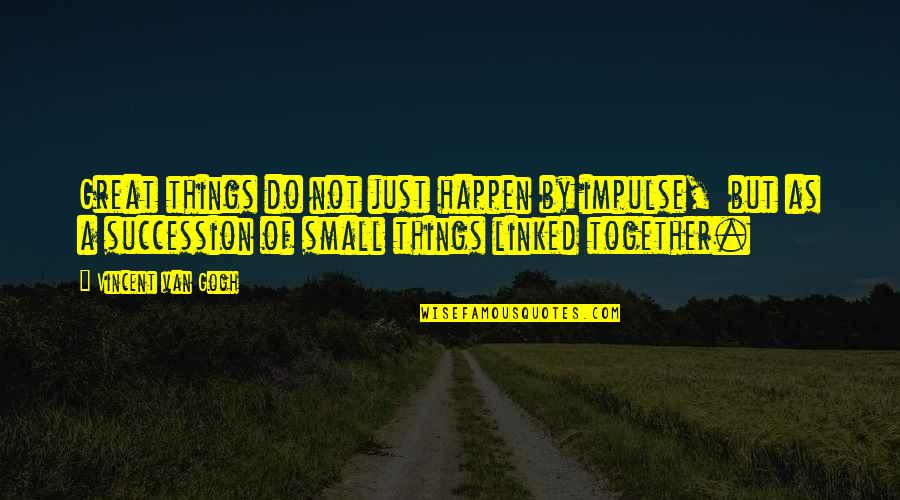 Great things do not just happen by impulse,
but as a succession of small things linked together. —
Vincent Van Gogh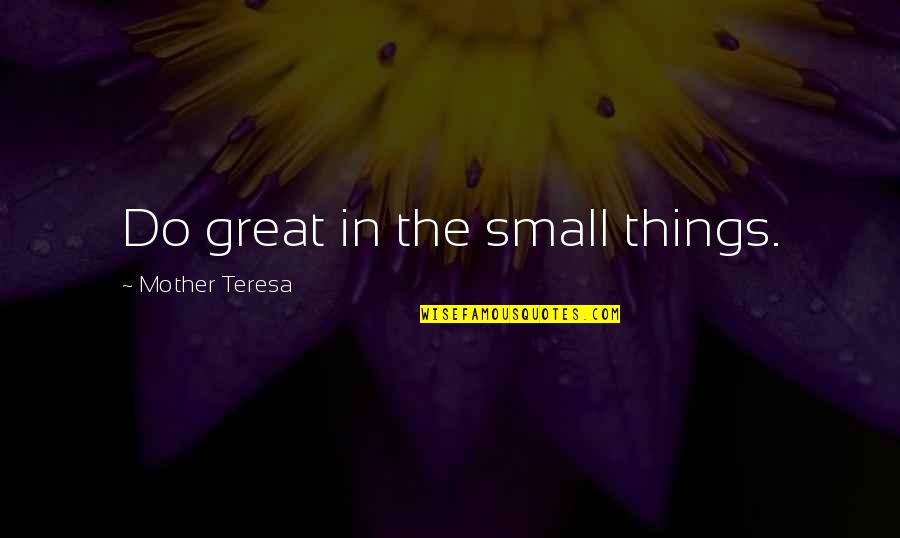 Do great in the small things. —
Mother Teresa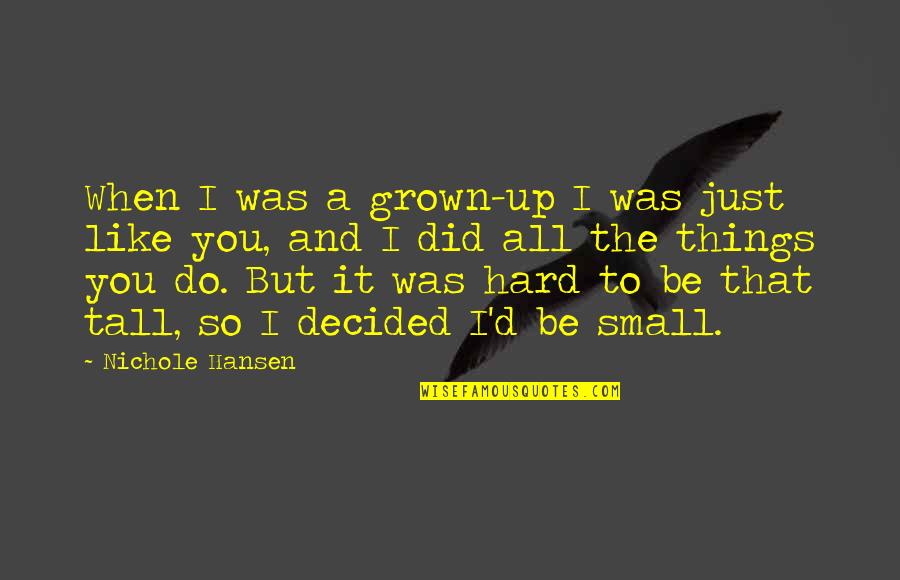 When I was a grown-up I was just like you, and I did all the things you do. But it was hard to be that tall, so I decided I'd be small. —
Nichole Hansen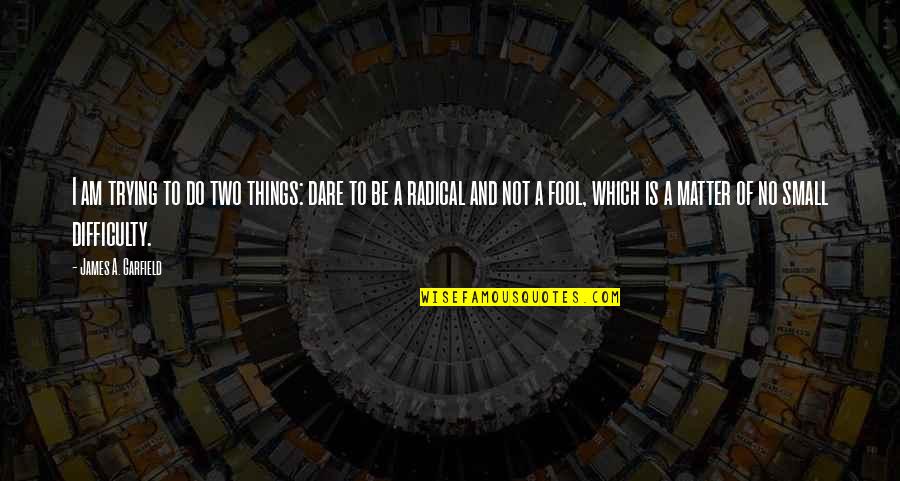 I am trying to do two things: dare to be a radical and not a fool, which is a matter of no small difficulty. —
James A. Garfield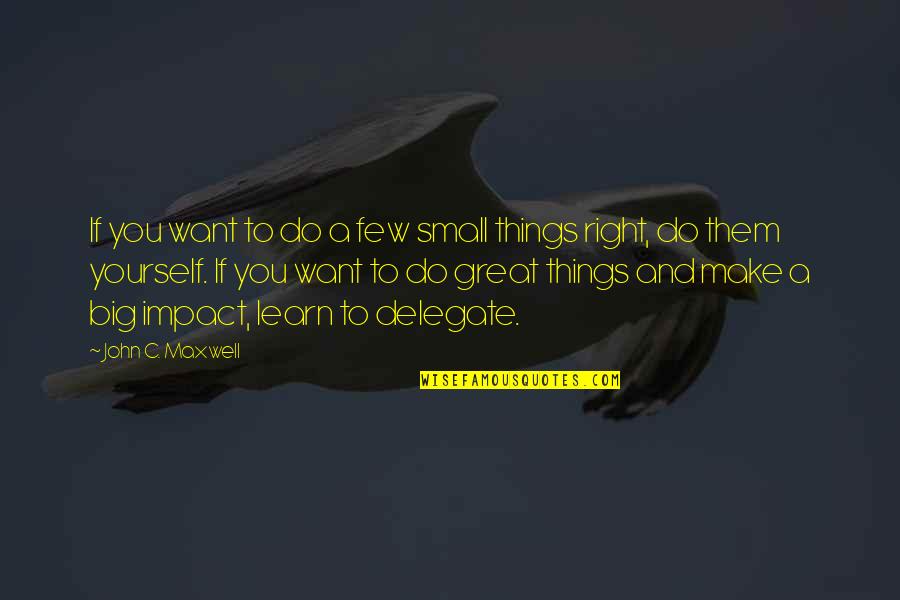 If you want to do a few small things right, do them yourself. If you want to do great things and make a big impact, learn to delegate. —
John C. Maxwell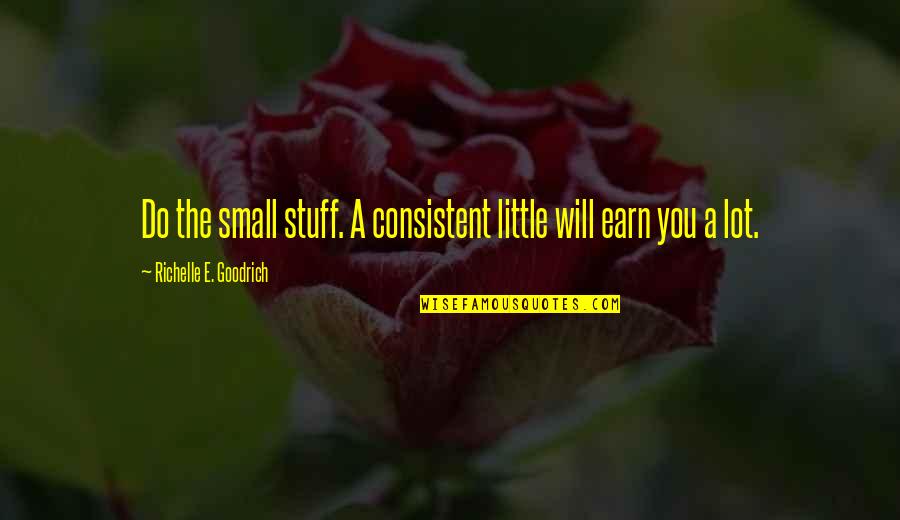 Do the small stuff. A consistent little will earn you a lot. —
Richelle E. Goodrich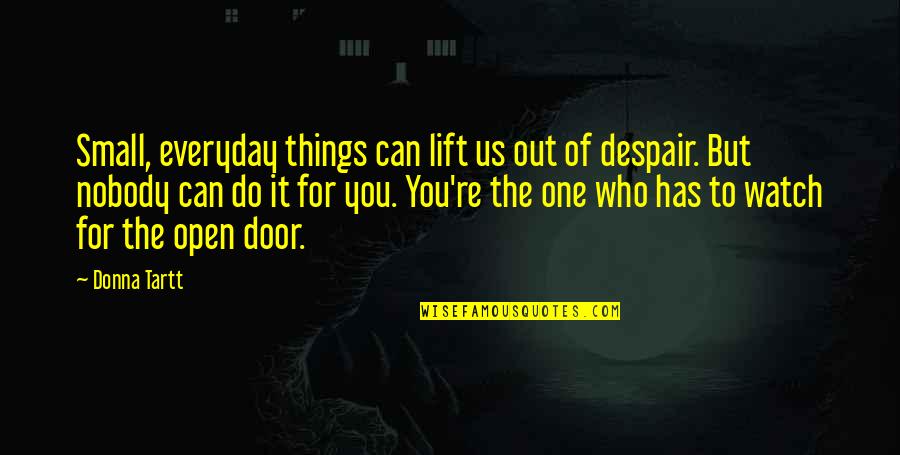 Small, everyday things can lift us out of despair. But nobody can do it for you. You're the one who has to watch for the open door. —
Donna Tartt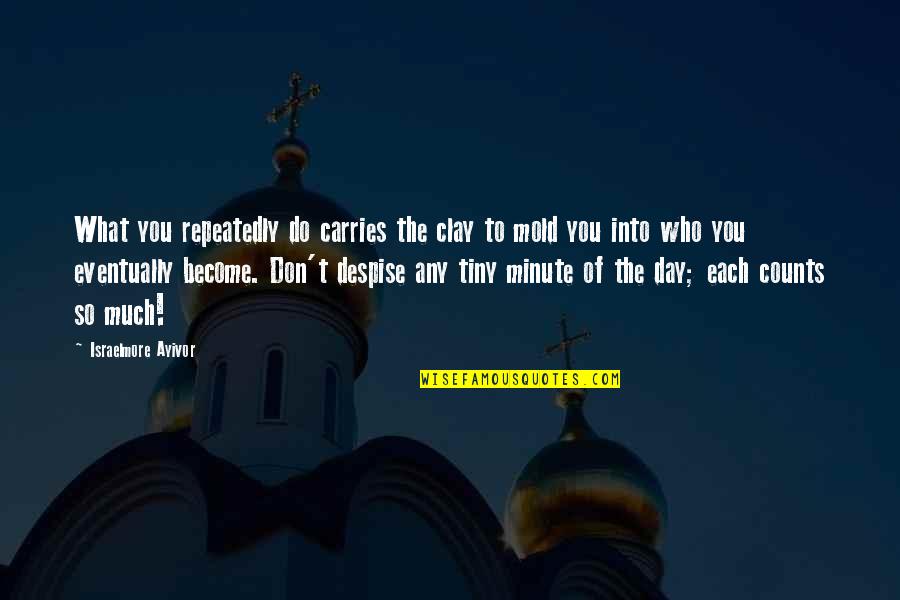 What you repeatedly do carries the clay to mold you into who you eventually become. Don't despise any tiny minute of the day; each counts so much! —
Israelmore Ayivor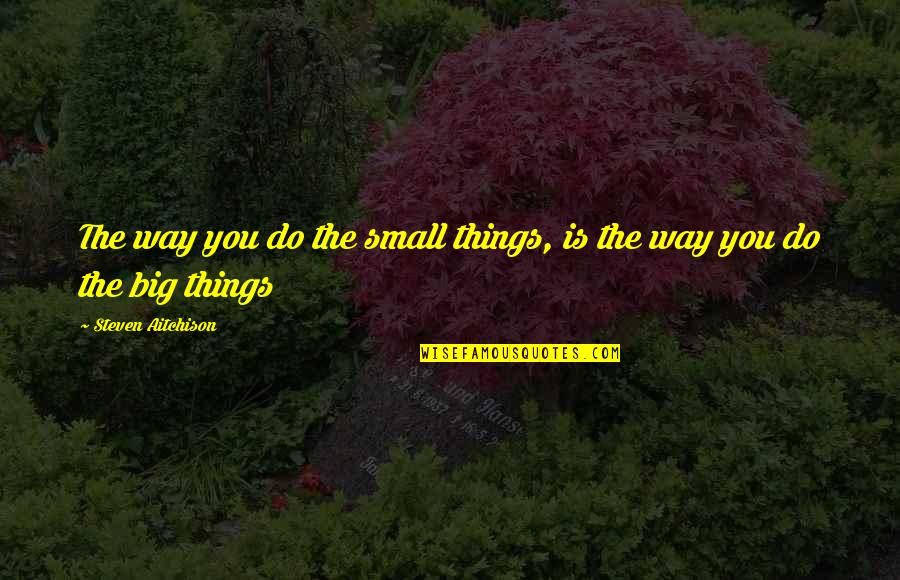 The way you do the small things, is the way you do the big things —
Steven Aitchison
The small and simple things you choose to do today will be magnified into great and glorious blessings tomorrow. —
Ann M. Dibb