The Other Half Of My Soul Quotes
Collection of top 40 famous quotes about The Other Half Of My Soul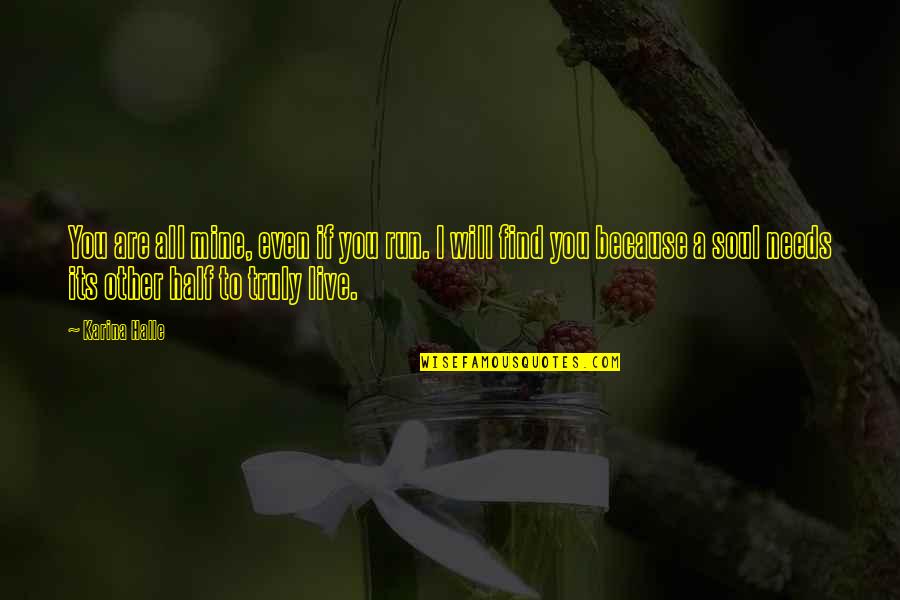 You are all mine, even if you run. I will find you because a soul needs its other half to truly live.
—
Karina Halle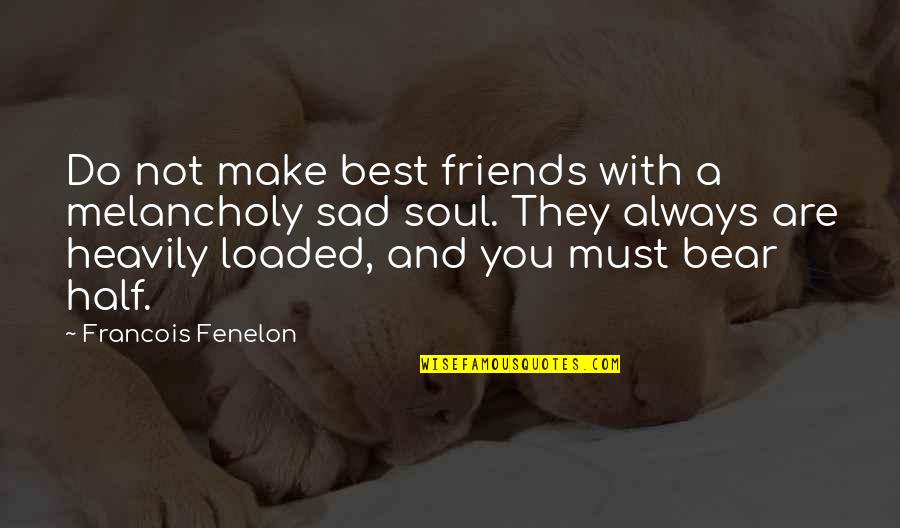 Do not make best friends with a melancholy sad soul. They always are heavily loaded, and you must bear half.
—
Francois Fenelon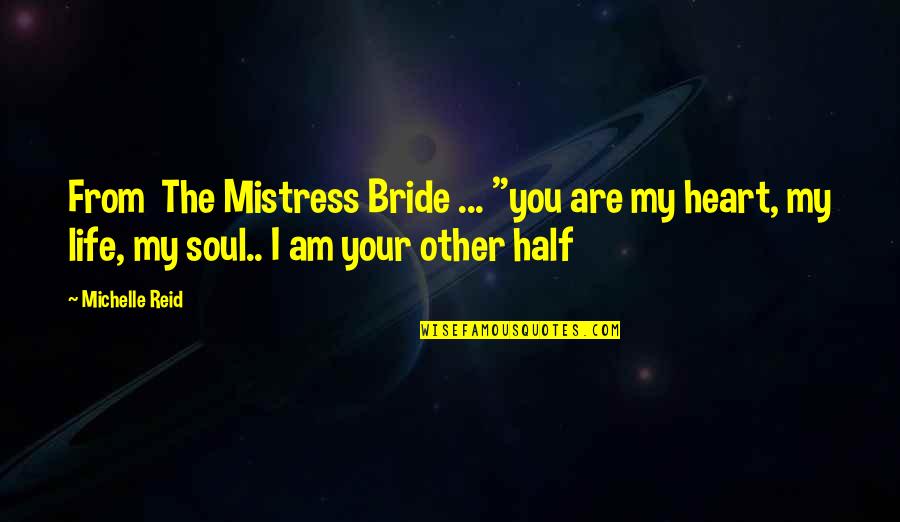 From The Mistress Bride ... "you are my heart, my life, my soul.. I am your other half
—
Michelle Reid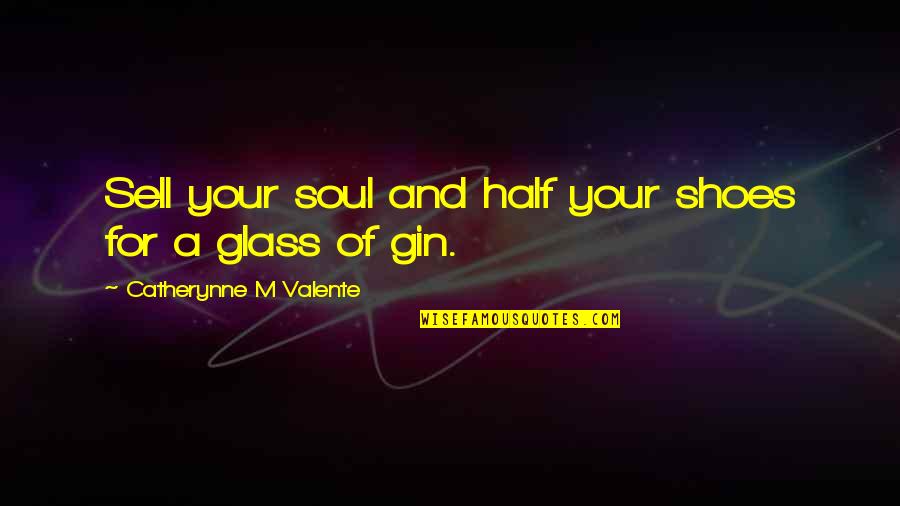 Sell your soul and half your shoes for a glass of gin.
—
Catherynne M Valente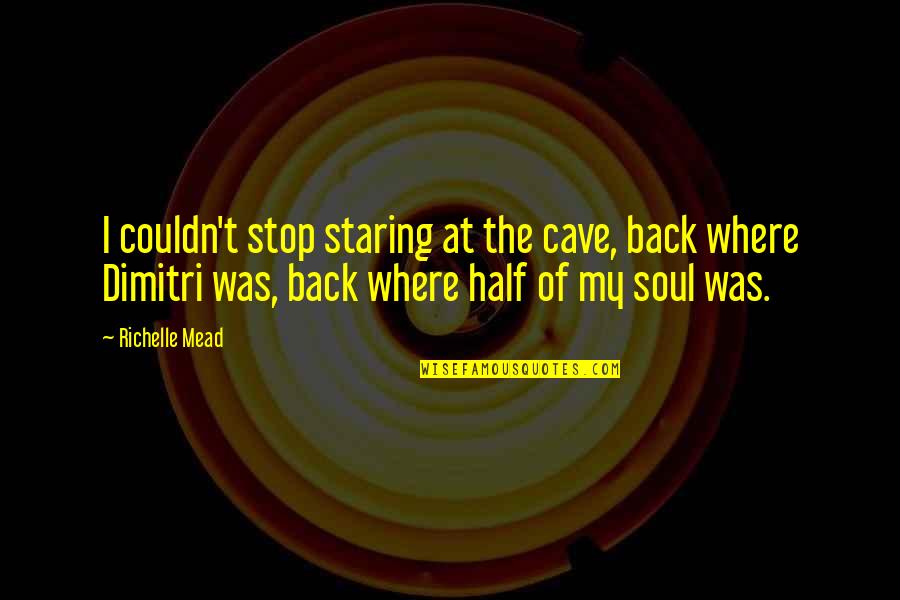 I couldn't stop staring at the cave, back where Dimitri was, back where half of my soul was.
—
Richelle Mead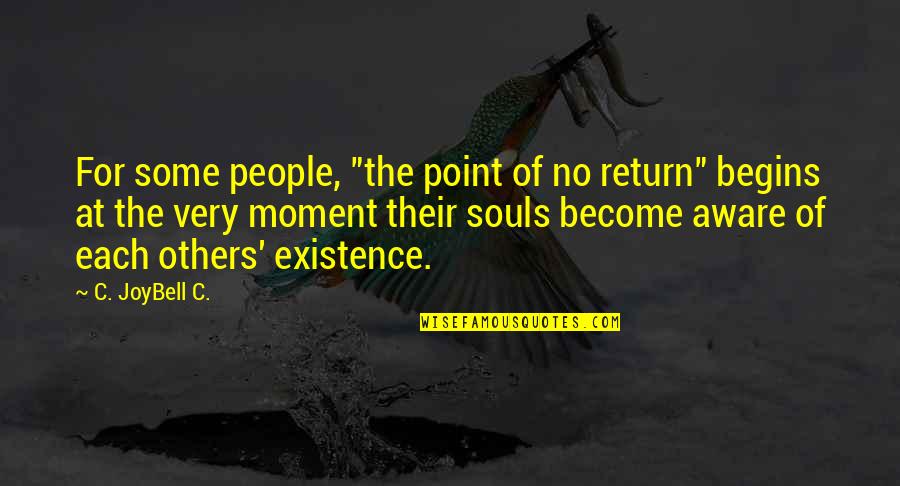 For some people, "the point of no return" begins at the very moment their souls become aware of each others' existence. —
C. JoyBell C.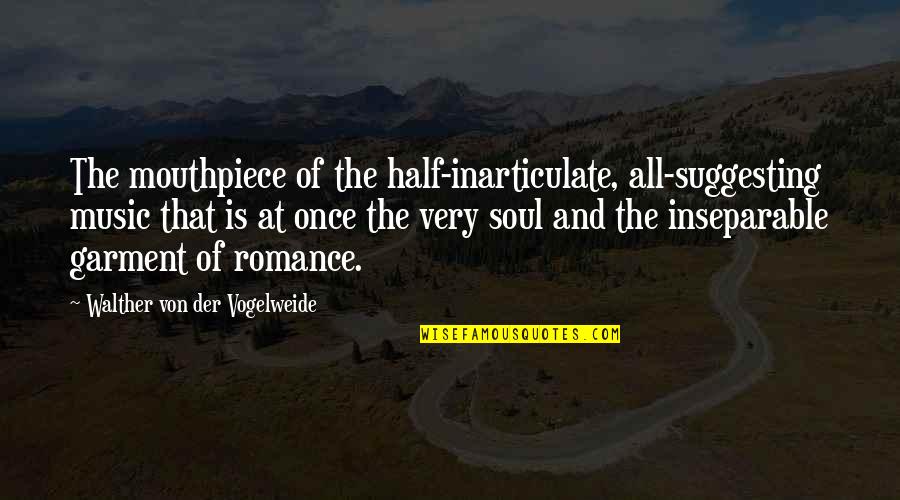 The mouthpiece of the half-inarticulate, all-suggesting music that is at once the very soul and the inseparable garment of romance. —
Walther Von Der Vogelweide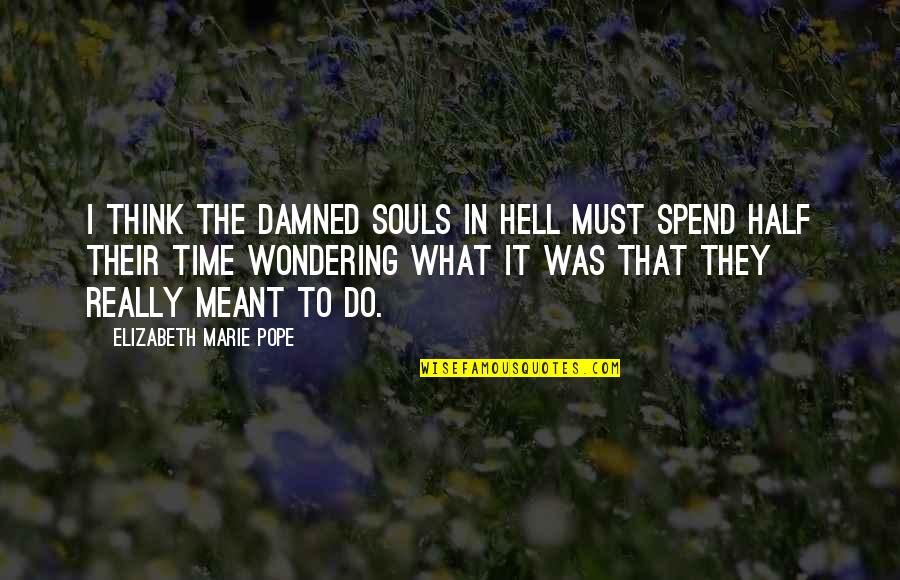 I think the damned souls in hell must spend half their time wondering what it was that they really meant to do. —
Elizabeth Marie Pope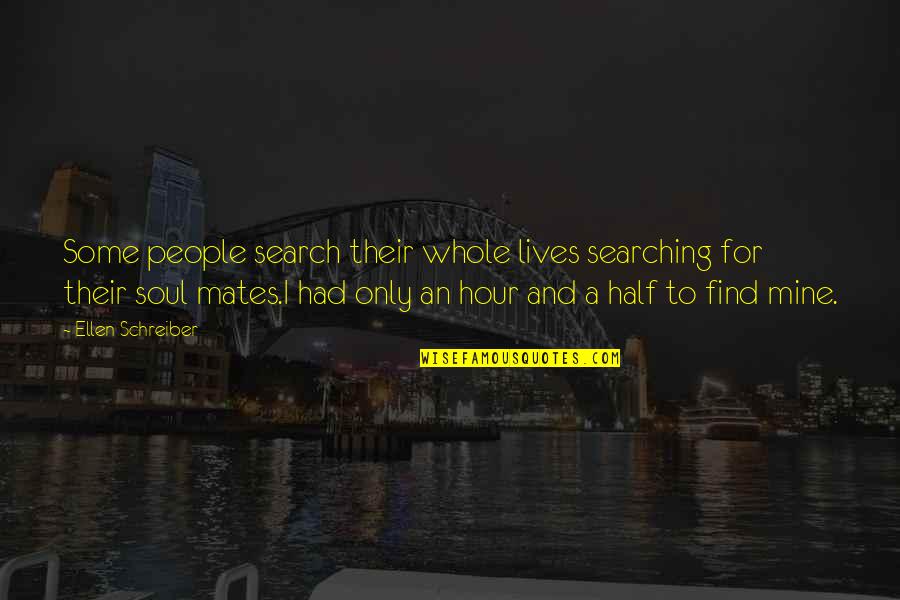 Some people search their whole lives searching for their soul mates.I had only an hour and a half to find mine. —
Ellen Schreiber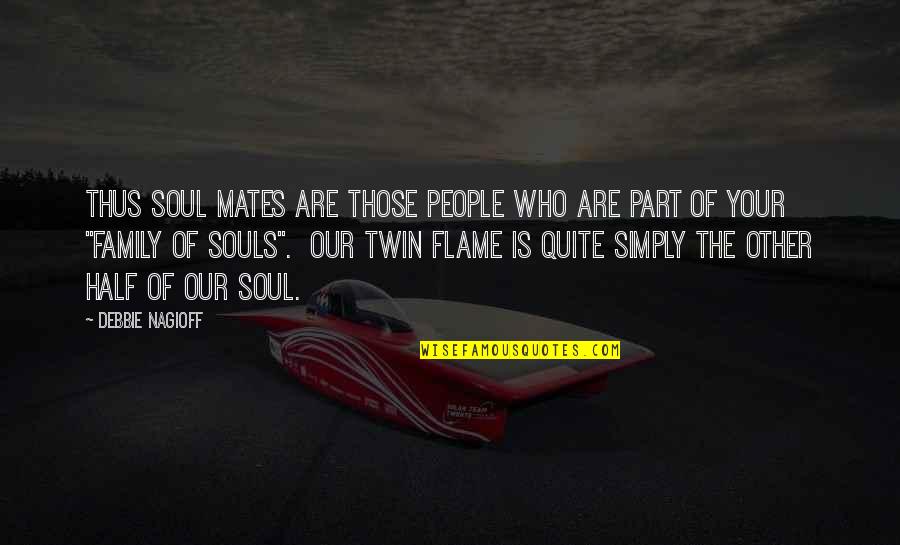 Thus soul mates are those people who are part of your "family of souls". Our twin flame is quite simply the other half of our soul. —
Debbie Nagioff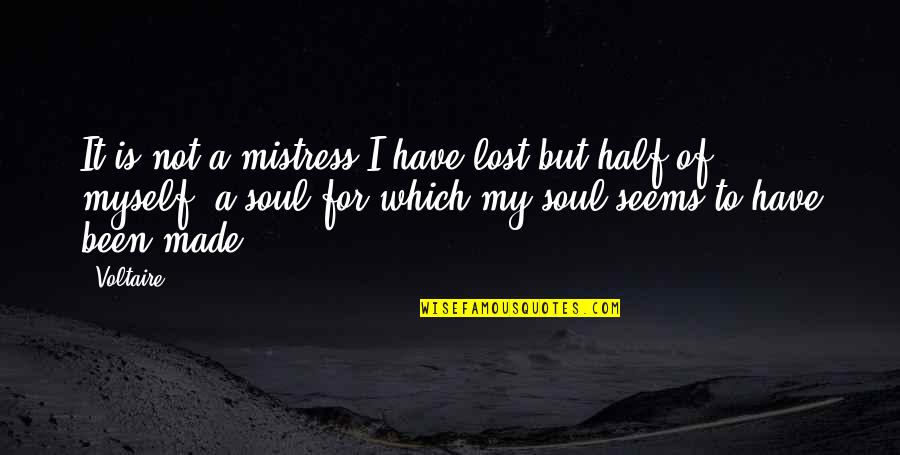 It is not a mistress I have lost but half of myself, a soul for which my soul seems to have been made. —
Voltaire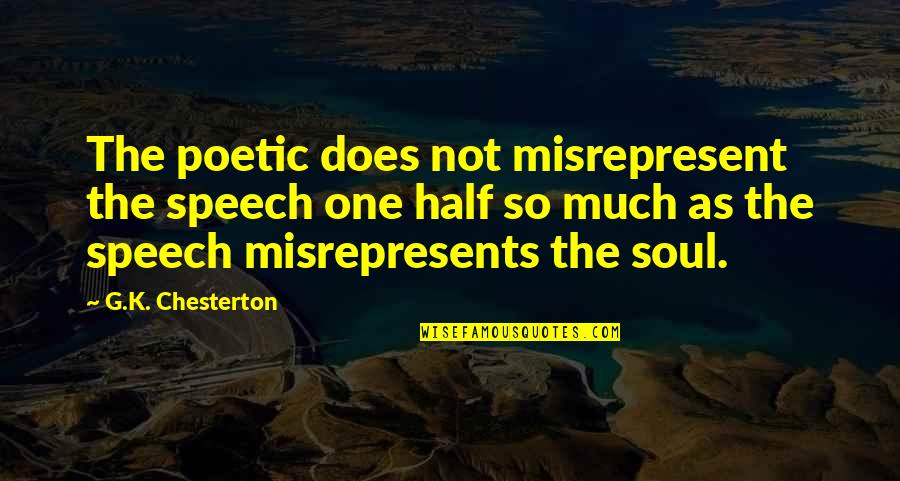 The poetic does not misrepresent the speech one half so much as the speech misrepresents the soul. —
G.K. Chesterton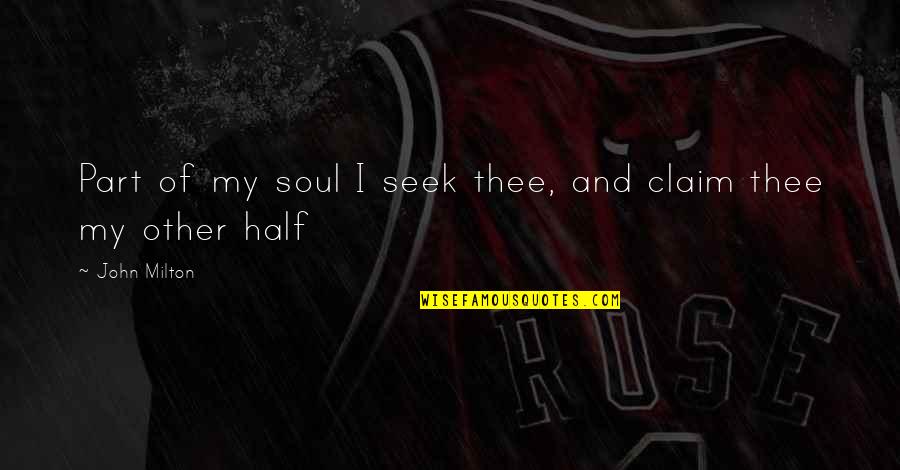 Part of my soul I seek thee, and claim thee my other half —
John Milton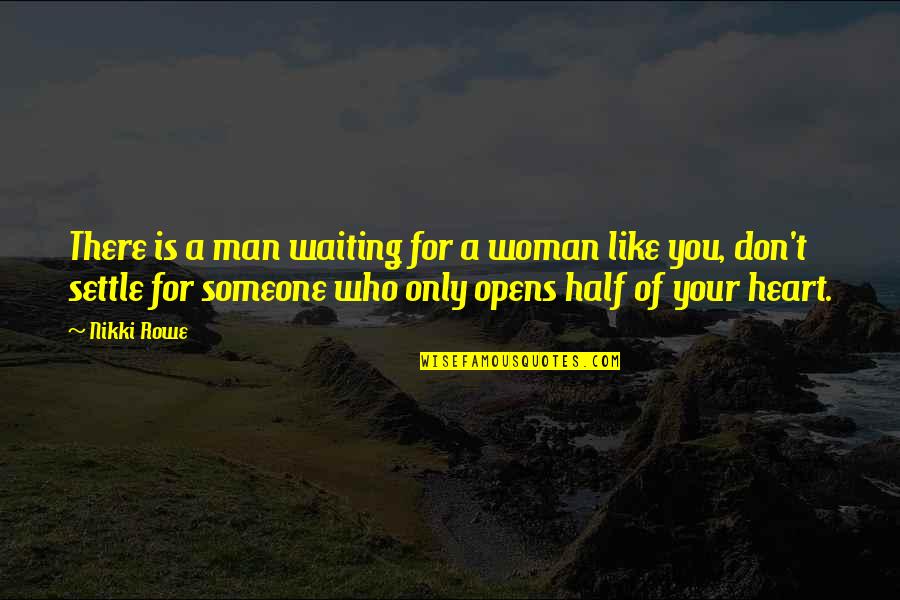 There is a man waiting for a woman like you, don't settle for someone who only opens half of your heart. —
Nikki Rowe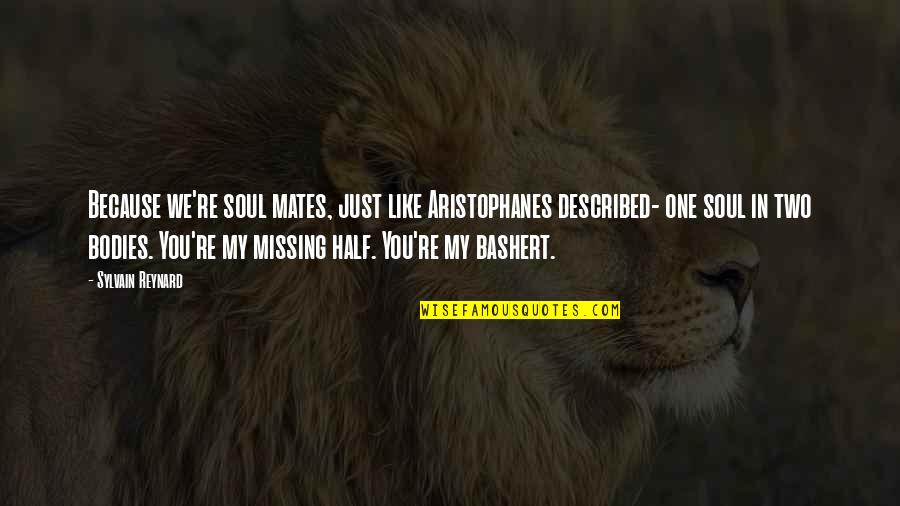 Because we're soul mates, just like Aristophanes described- one soul in two bodies. You're my missing half. You're my bashert. —
Sylvain Reynard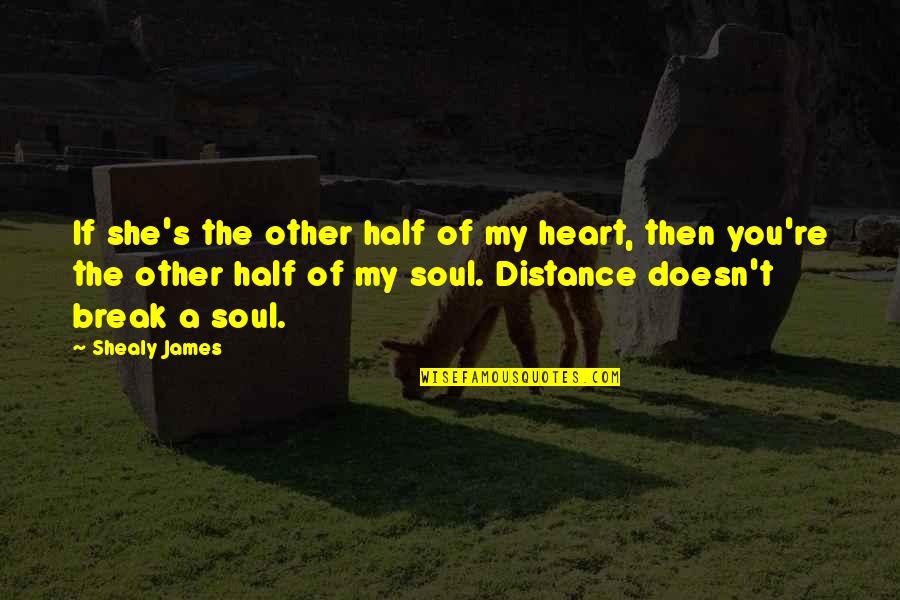 If she's the other half of my heart, then you're
the other half of my soul
. Distance doesn't break a soul. —
Shealy James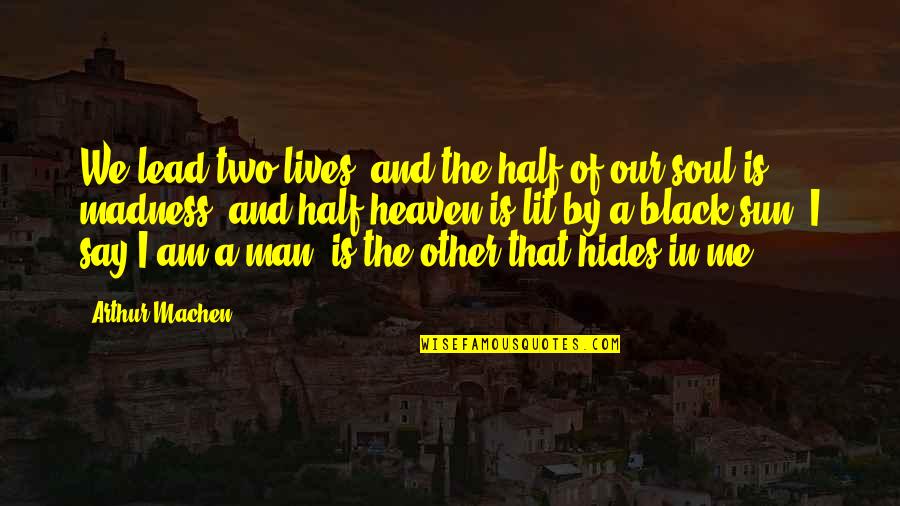 We lead two lives, and the half of our soul is madness, and half heaven is lit by a black sun. I say I am a man, is the other that hides in me? —
Arthur Machen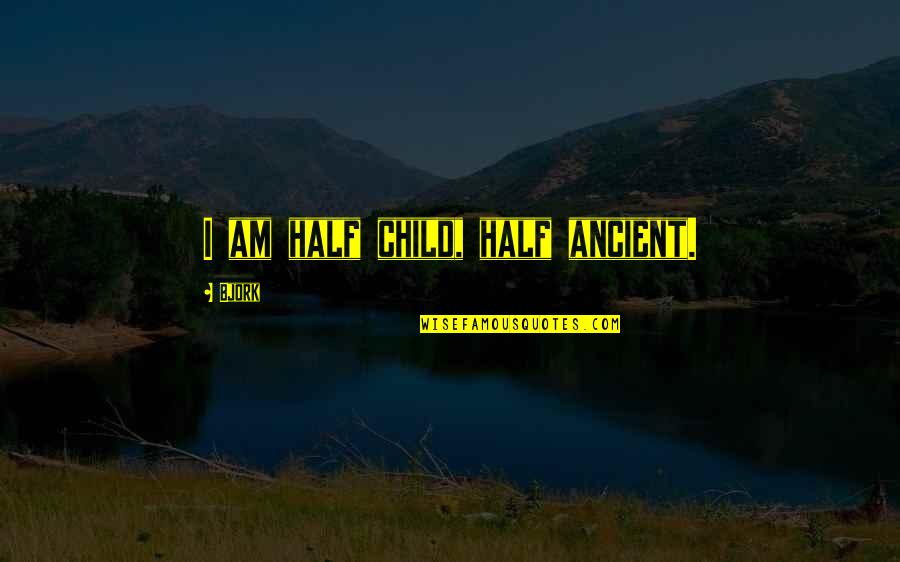 I am half child, half ancient. —
Bjork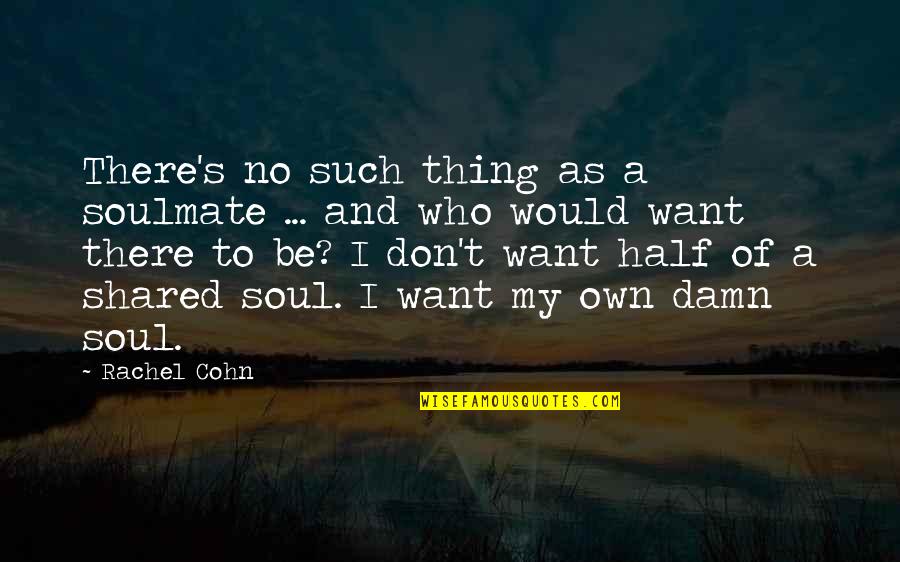 There's no such thing as a soulmate ... and who would want there to be? I don't want half of a shared soul. I want my own damn soul. —
Rachel Cohn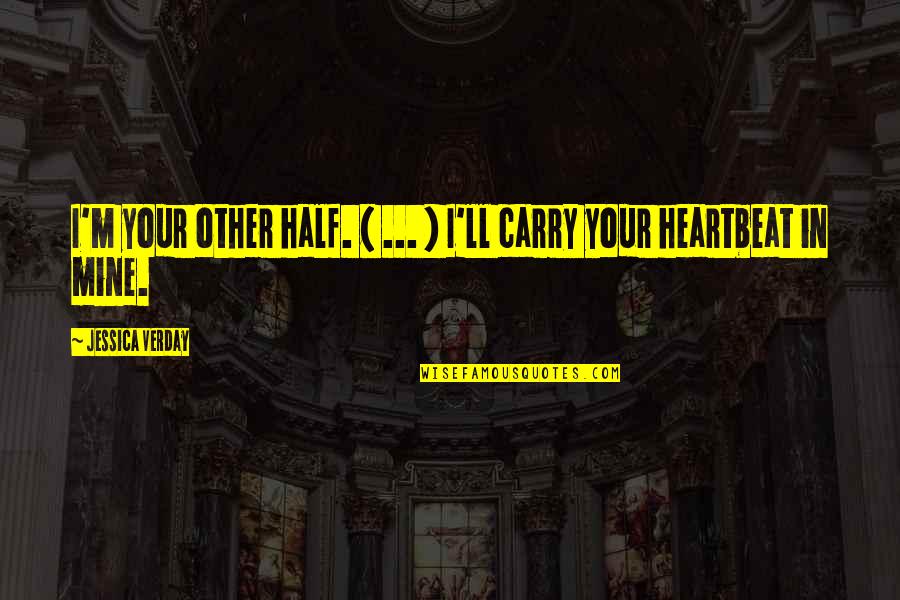 I'm your other half. ( ... ) I'll carry your heartbeat in mine. —
Jessica Verday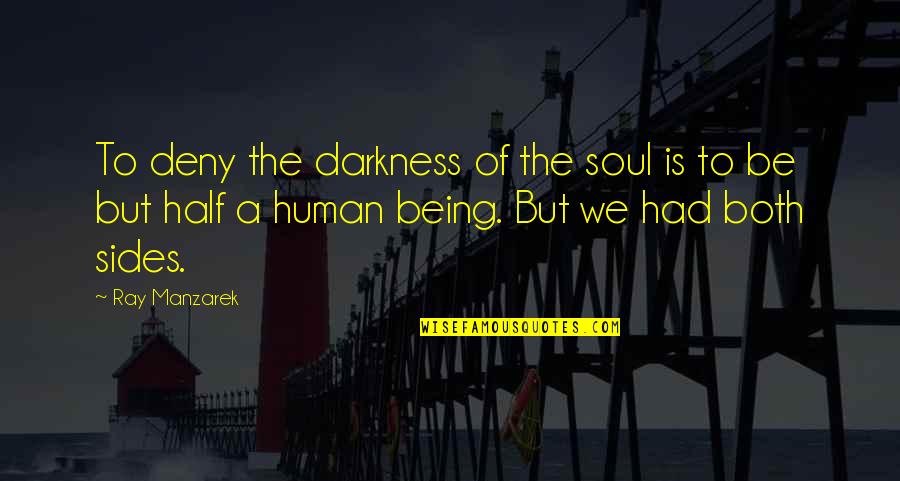 To deny the darkness of the soul is to be but half a human being. But we had both sides. —
Ray Manzarek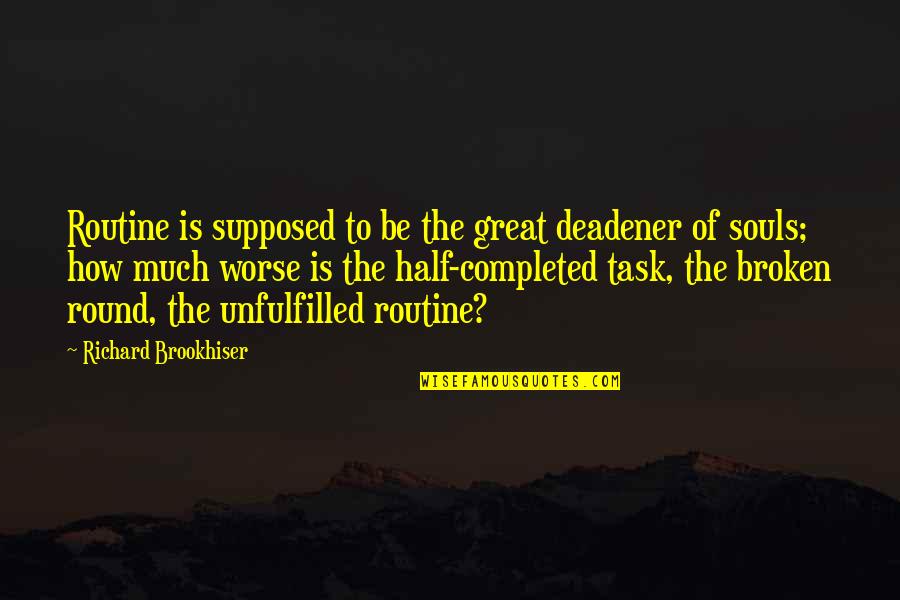 Routine is supposed to be the great deadener of souls; how much worse is the half-completed task, the broken round, the unfulfilled routine? —
Richard Brookhiser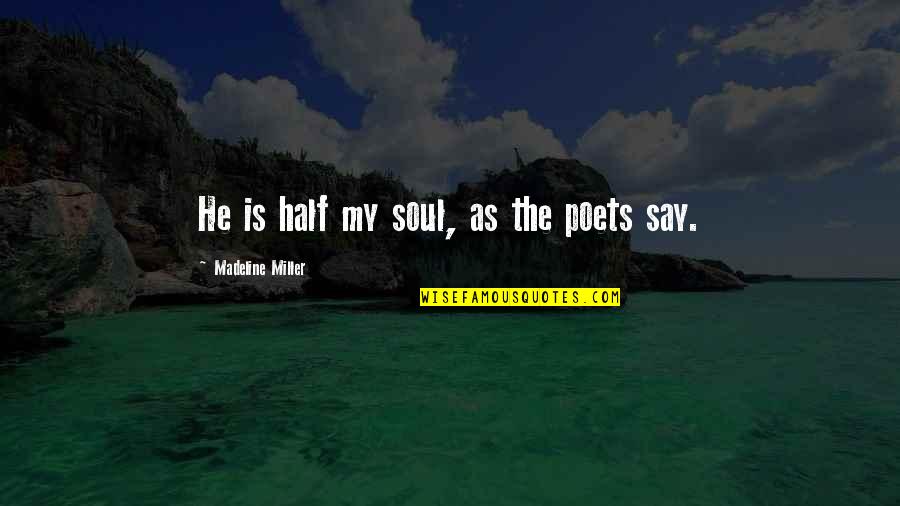 He is half my soul, as the poets say. —
Madeline Miller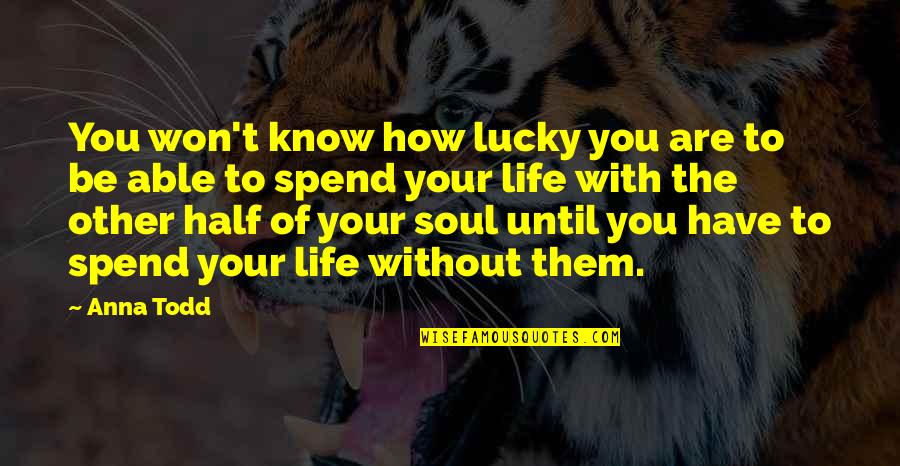 You won't know how lucky you are to be able to spend your life with the other half of your soul until you have to spend your life without them. —
Anna Todd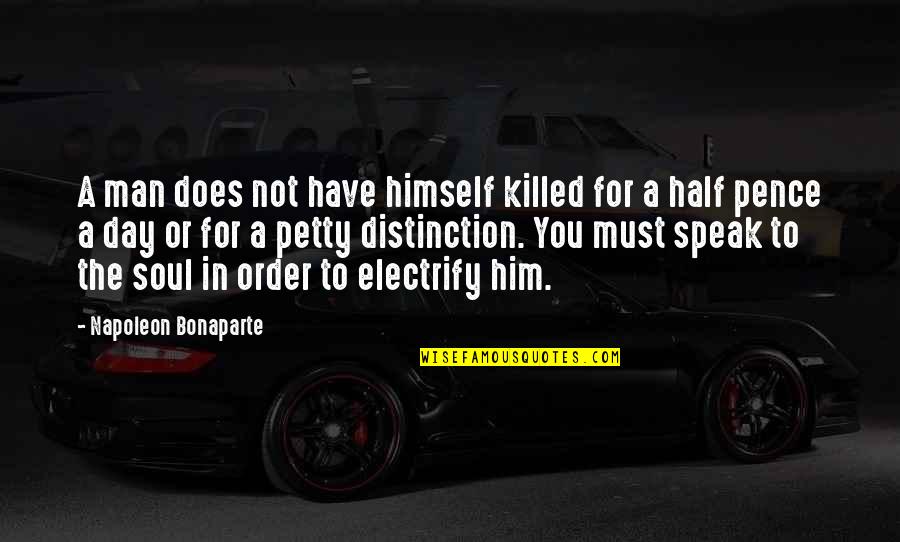 A man does not have himself killed for a half pence a day or for a petty distinction. You must speak to the soul in order to electrify him. —
Napoleon Bonaparte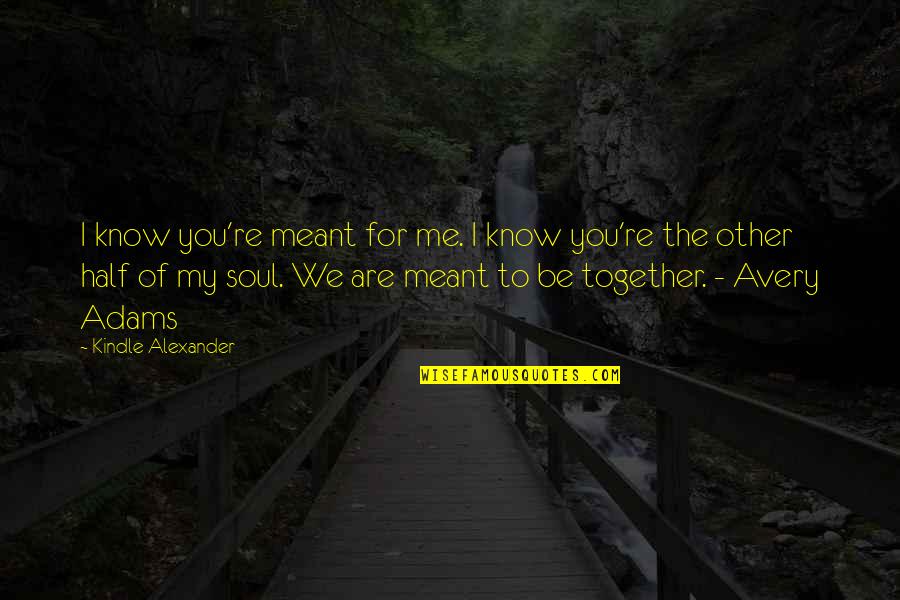 I know you're meant for me. I know you're
the other half of my soul
. We are meant to be together. - Avery Adams —
Kindle Alexander
Paint me by numbers and colour me in watercolour half tones. —
Truth Devour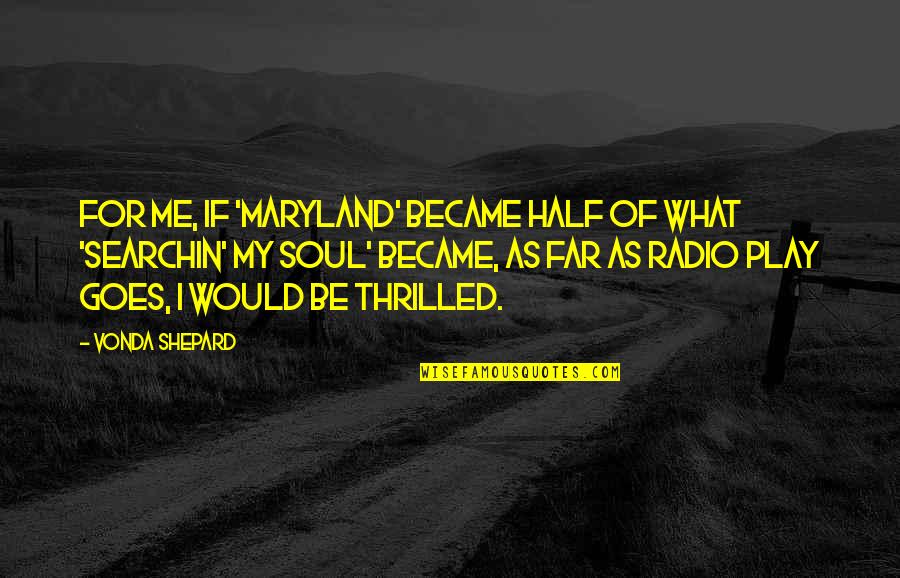 For me, if 'Maryland' became half of what 'Searchin' My Soul' became, as far as radio play goes, I would be thrilled. —
Vonda Shepard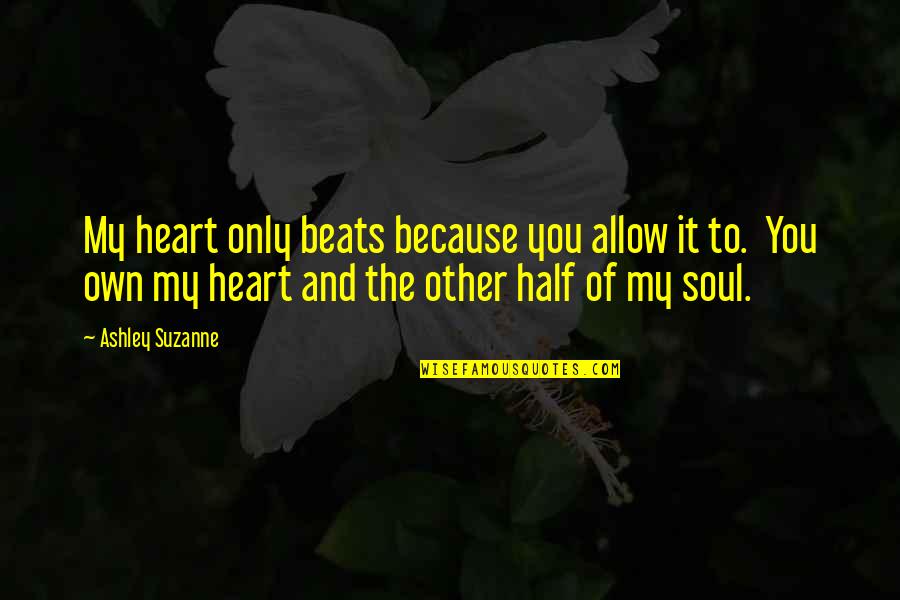 My heart only beats because you allow it to. You own my heart and
the other half of my soul
. —
Ashley Suzanne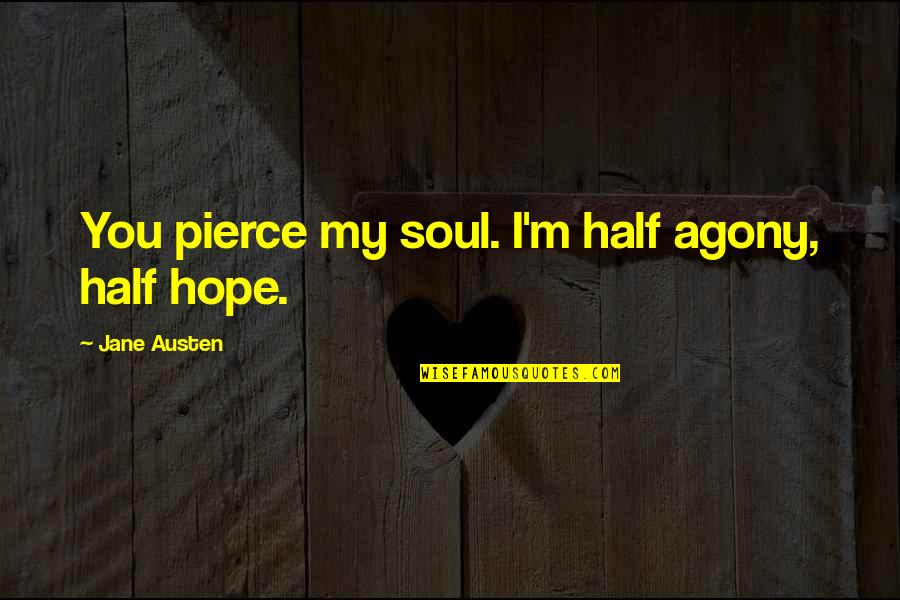 You pierce my soul. I'm half agony, half hope. —
Jane Austen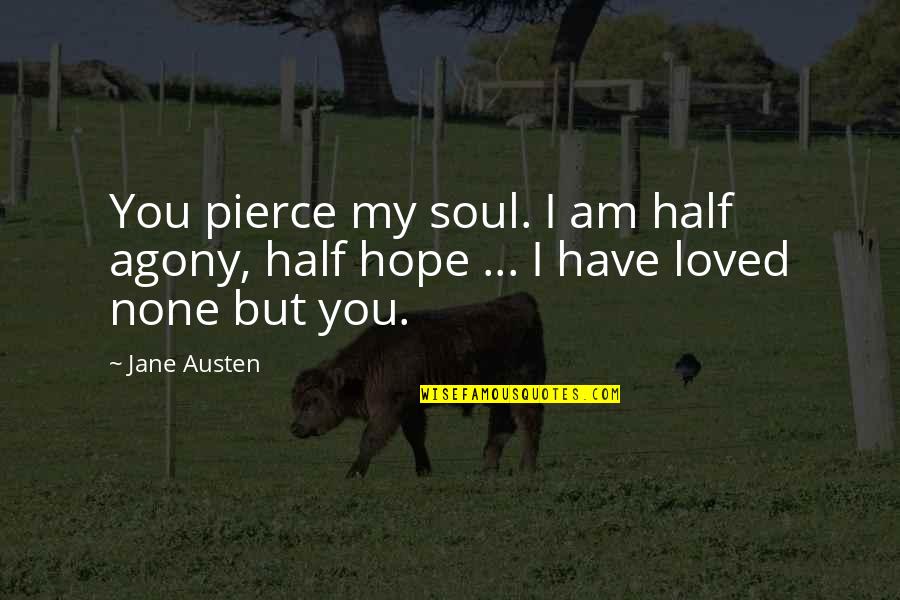 You pierce my soul. I am half agony, half hope ... I have loved none but you. —
Jane Austen
This is all coming from someplace deeper, like when we make love my soul cries tears of joy because it comes together with its other half. —
Penelope Ward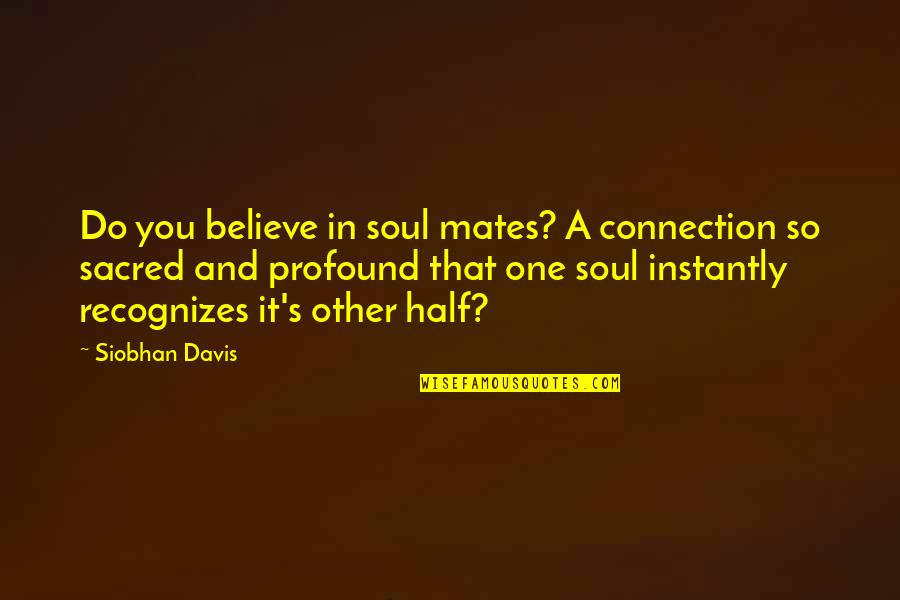 Do you believe in soul mates? A connection so sacred and profound that one soul instantly recognizes it's other half? —
Siobhan Davis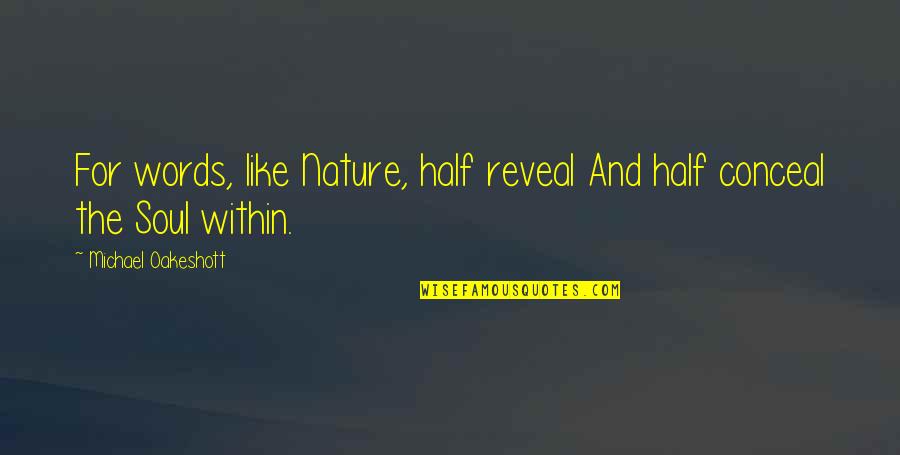 For words, like Nature, half reveal And half conceal the Soul within. —
Michael Oakeshott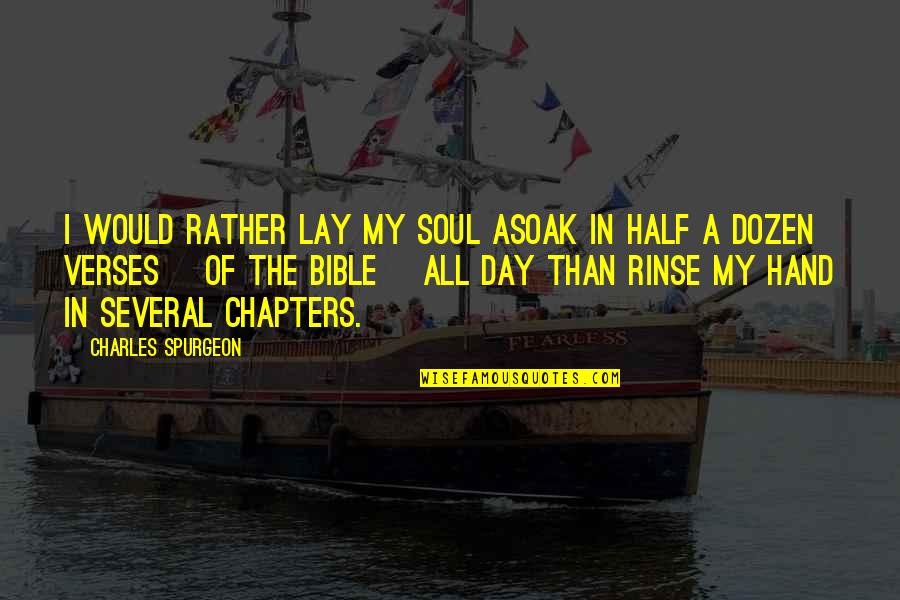 I would rather lay my soul asoak in half a dozen verses [of the Bible] all day than rinse my hand in several chapters. —
Charles Spurgeon
I don't know how to describe it, but I feel like I've found the missing piece of myself, the better half of my soul. —
Eva Simone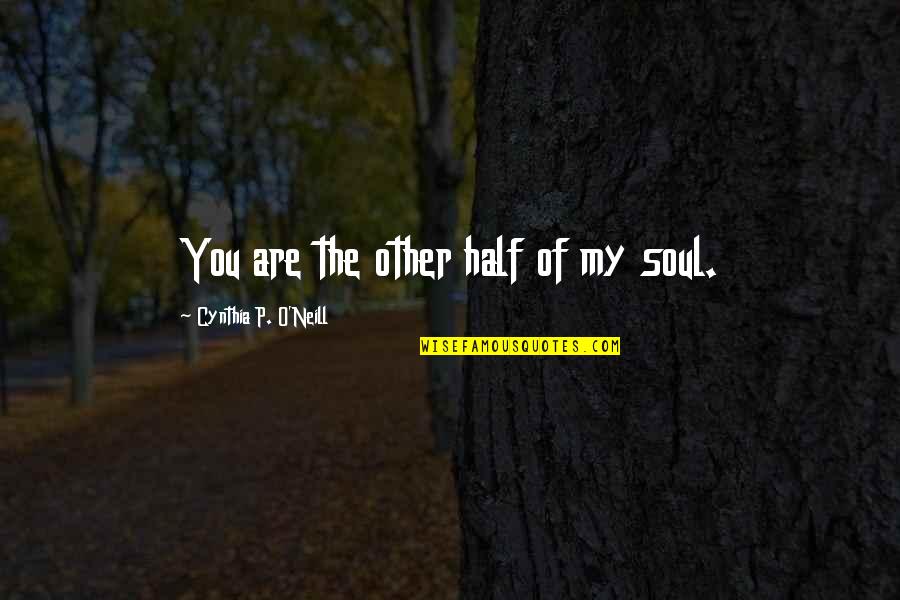 You are
the other half of my soul
. —
Cynthia P. O'Neill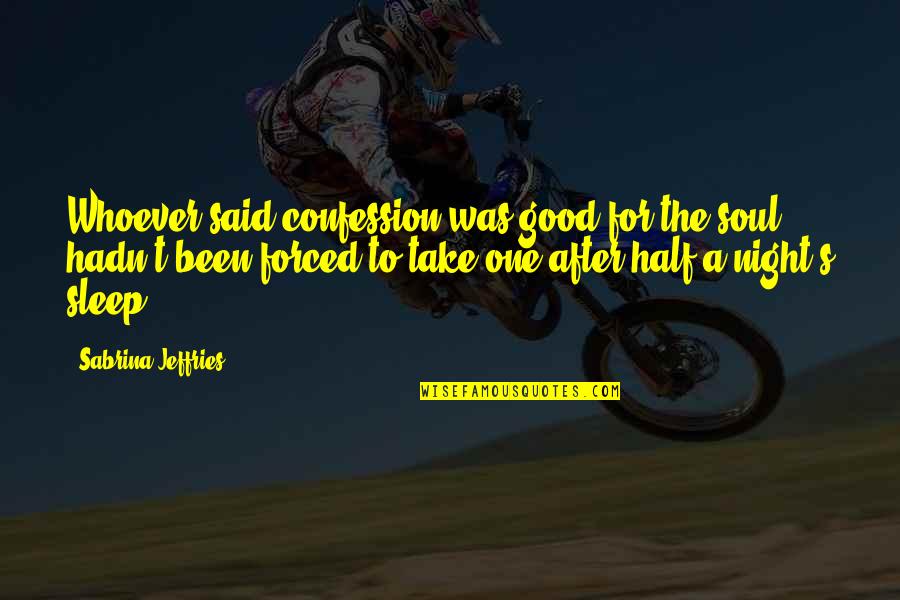 Whoever said confession was good for the soul hadn't been forced to take one after half a night's sleep. —
Sabrina Jeffries