The Night Sky And Stars Quotes
Collection of top 35 famous quotes about The Night Sky And Stars
The Night Sky And Stars Quotes & Sayings
Happy to read and share the best inspirational The Night Sky And Stars quotes, sayings and quotations on Wise Famous Quotes.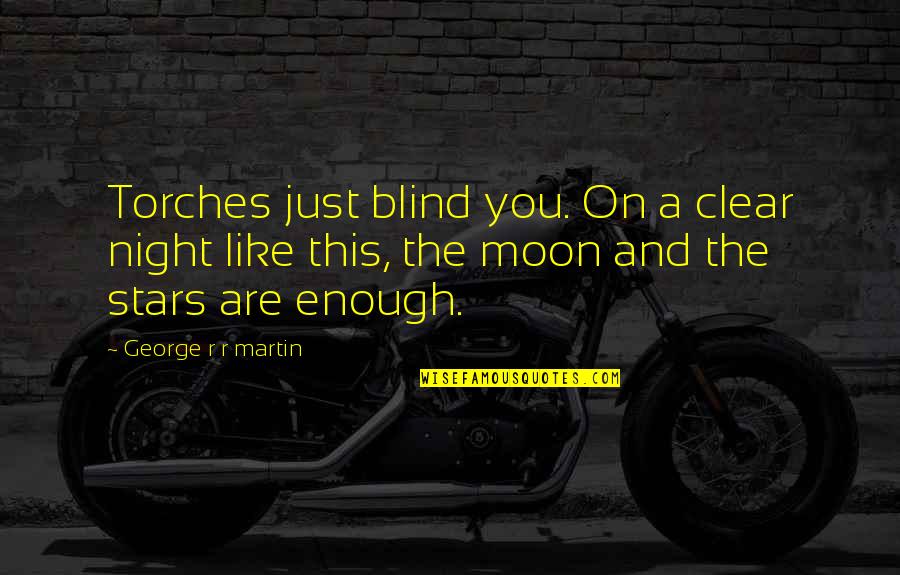 Torches just blind you. On a clear night like this, the moon and the stars are enough.
—
George R R Martin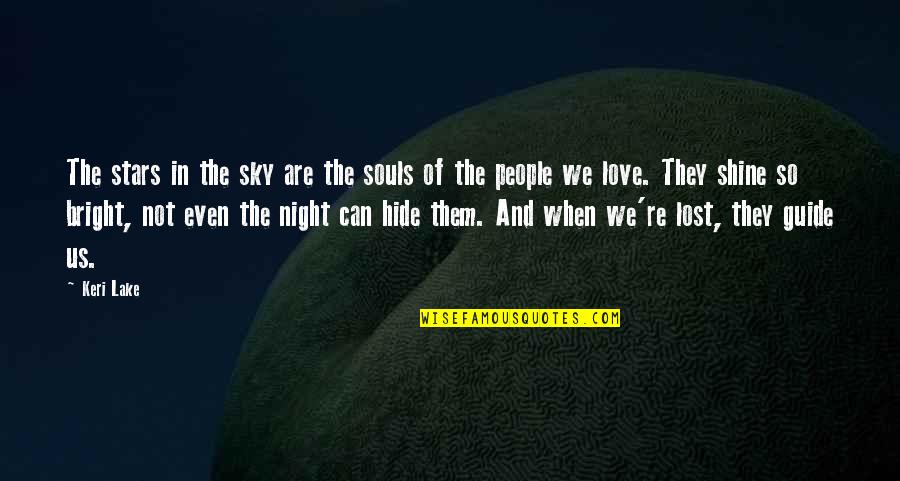 The stars in the sky are the souls of the people we love. They shine so bright, not even the night can hide them. And when we're lost, they guide us.
—
Keri Lake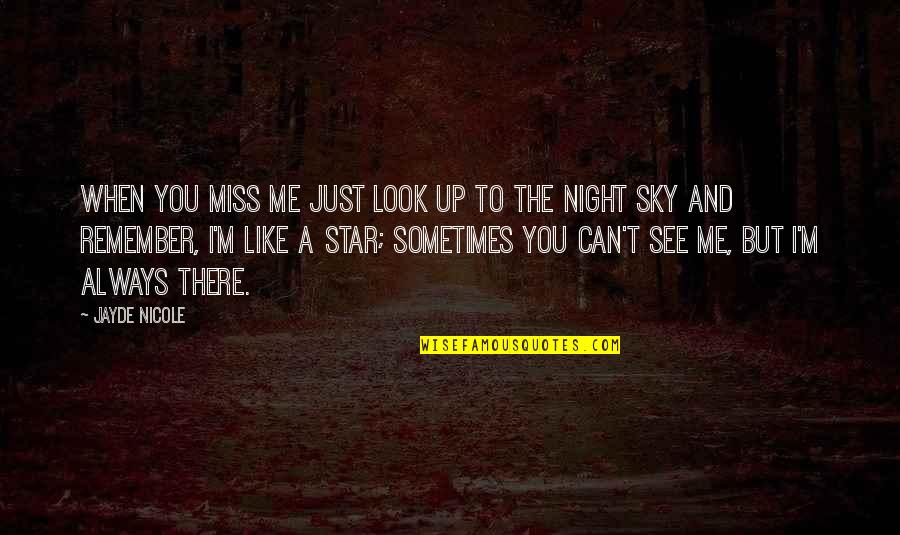 When you miss me just look up to the night sky and remember, I'm like a star; sometimes you can't see me, but I'm always there.
—
Jayde Nicole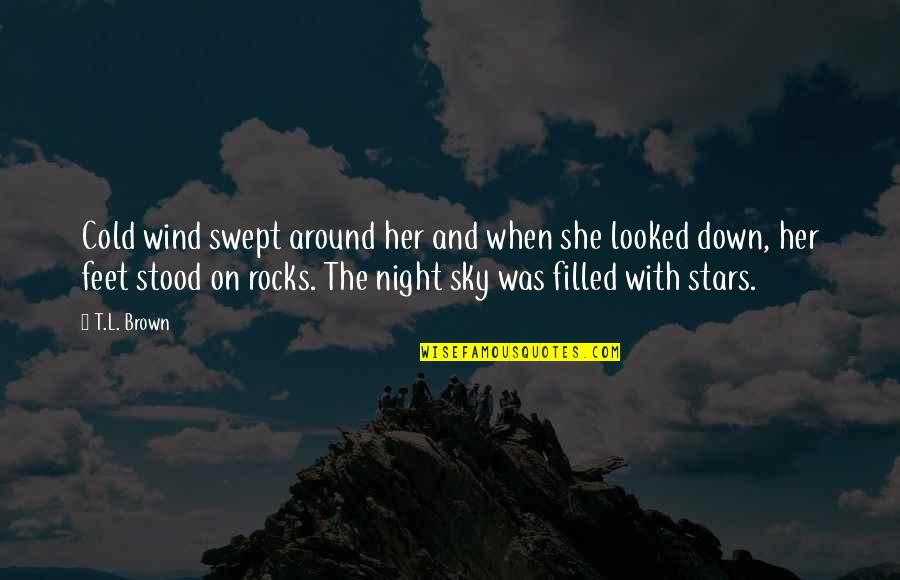 Cold wind swept around her and when she looked down, her feet stood on rocks. The night sky was filled with stars.
—
T.L. Brown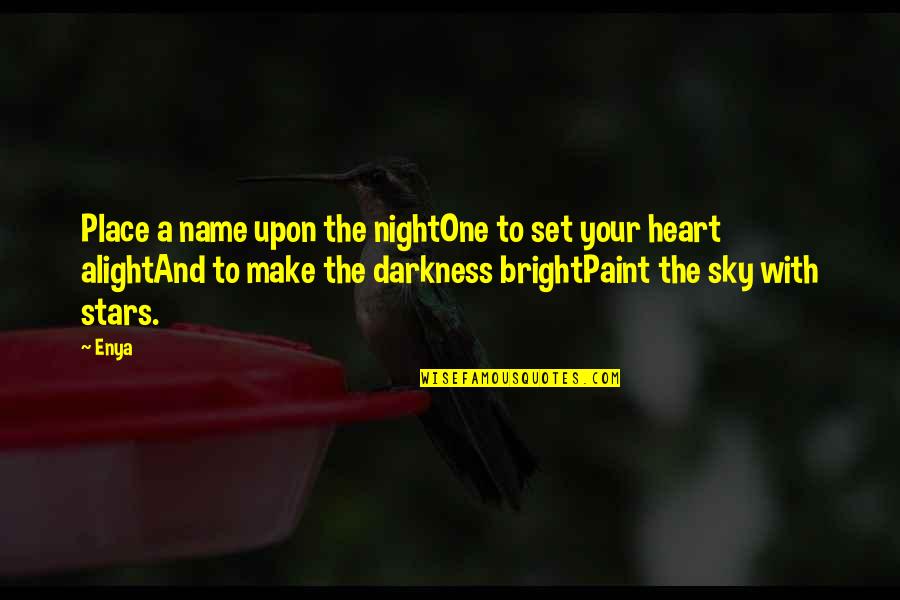 Place a name upon the night
One to set your heart alight
And to make the darkness bright
Paint the sky with stars. —
Enya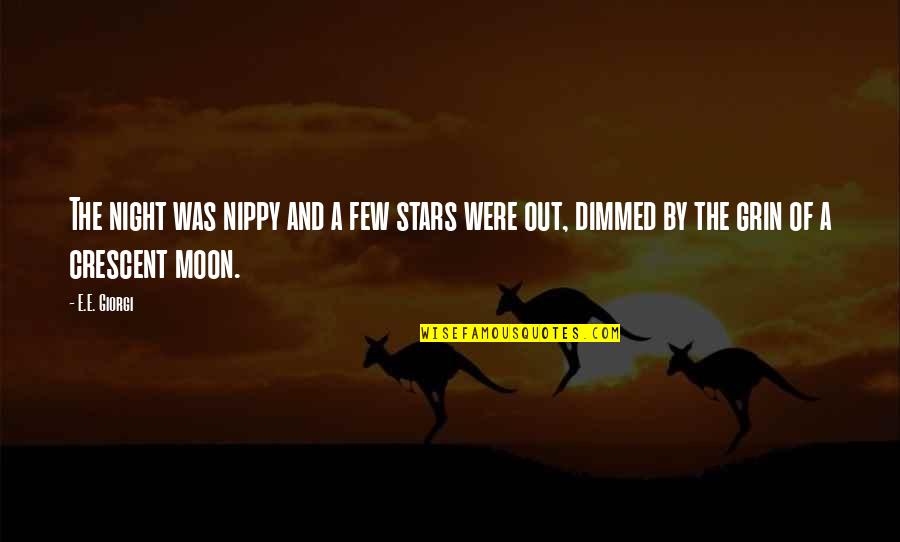 The night was nippy and a few stars were out, dimmed by the grin of a crescent moon. —
E.E. Giorgi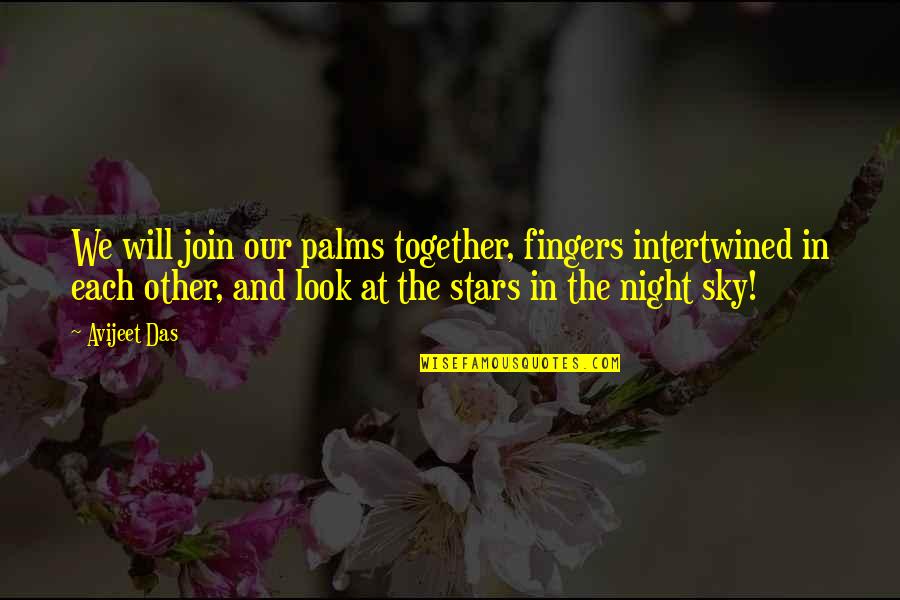 We will join our palms together, fingers intertwined in each other, and look at the stars in the night sky! —
Avijeet Das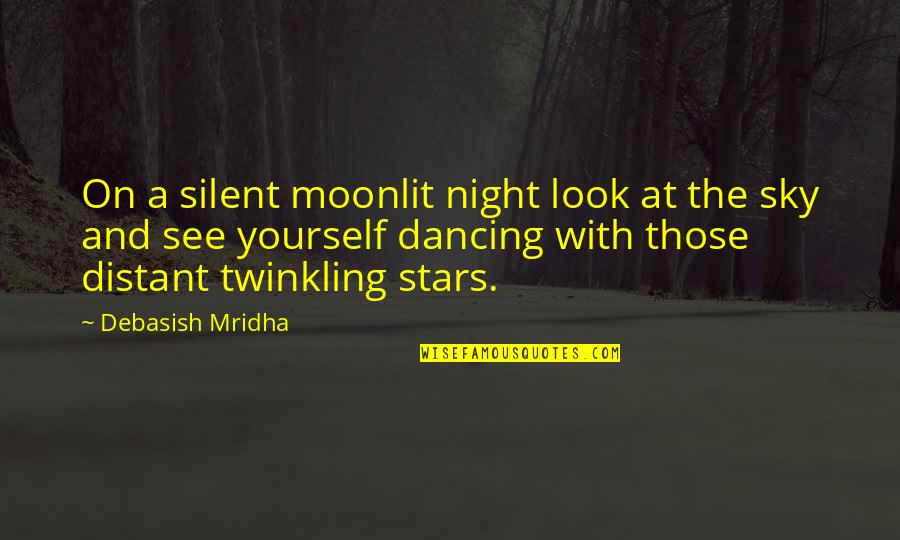 On a silent moonlit night look at the sky and see yourself dancing with those distant twinkling stars. —
Debasish Mridha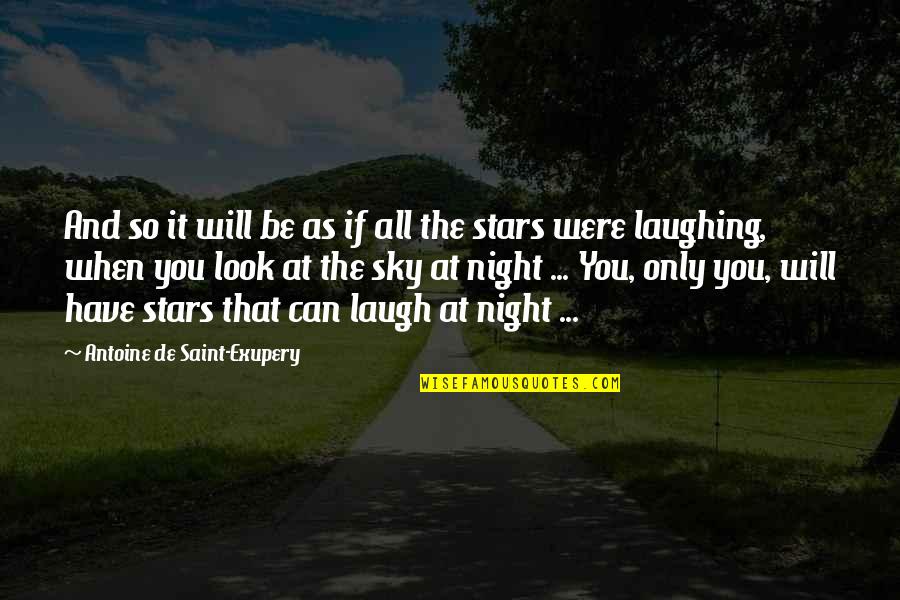 And so it will be as if all the stars were laughing, when you look at the sky at night ... You, only you, will have stars that can laugh at night ... —
Antoine De Saint-Exupery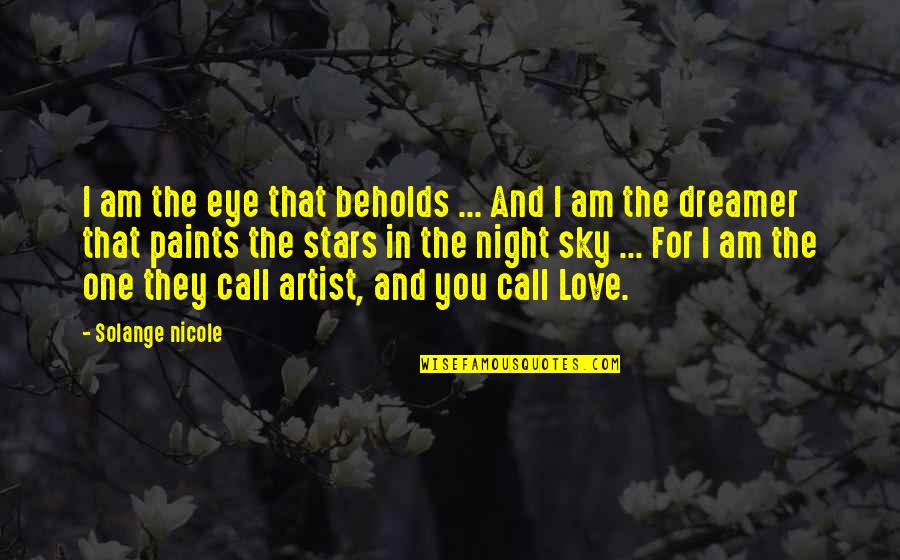 I am the eye that beholds ... And I am the dreamer that paints the stars in the night sky ... For I am the one they call artist, and you call Love. —
Solange Nicole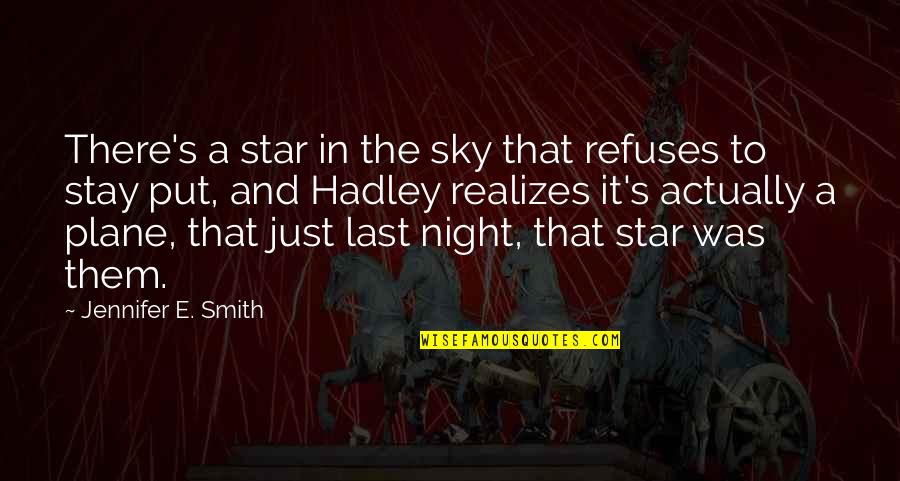 There's a star in the sky that refuses to stay put, and Hadley realizes it's actually a plane, that just last night, that star was them. —
Jennifer E. Smith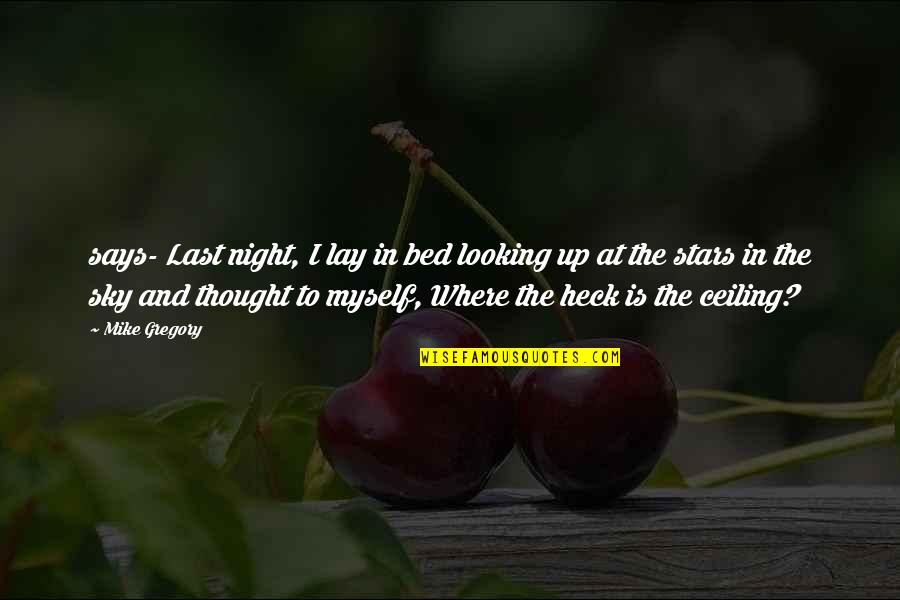 says- Last night, I lay in bed looking up at the stars in the sky and thought to myself, Where the heck is the ceiling? —
Mike Gregory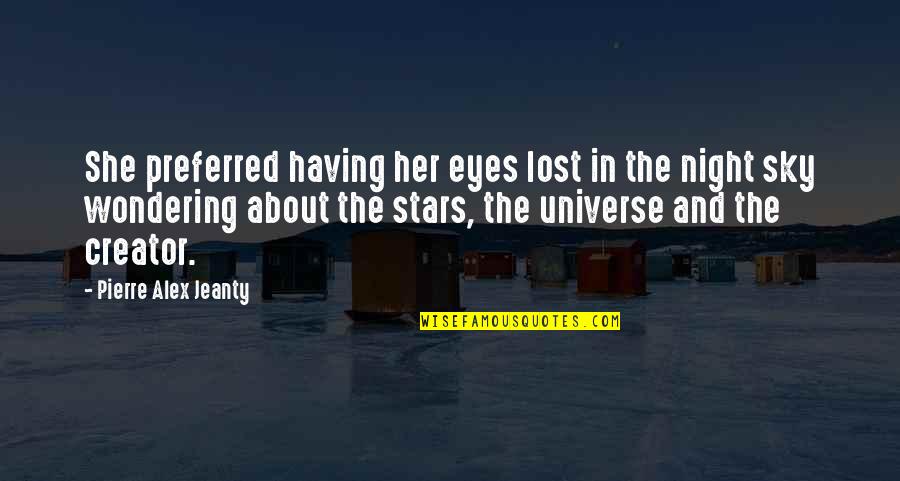 She preferred having her eyes lost in the night sky wondering about the stars, the universe and the creator. —
Pierre Alex Jeanty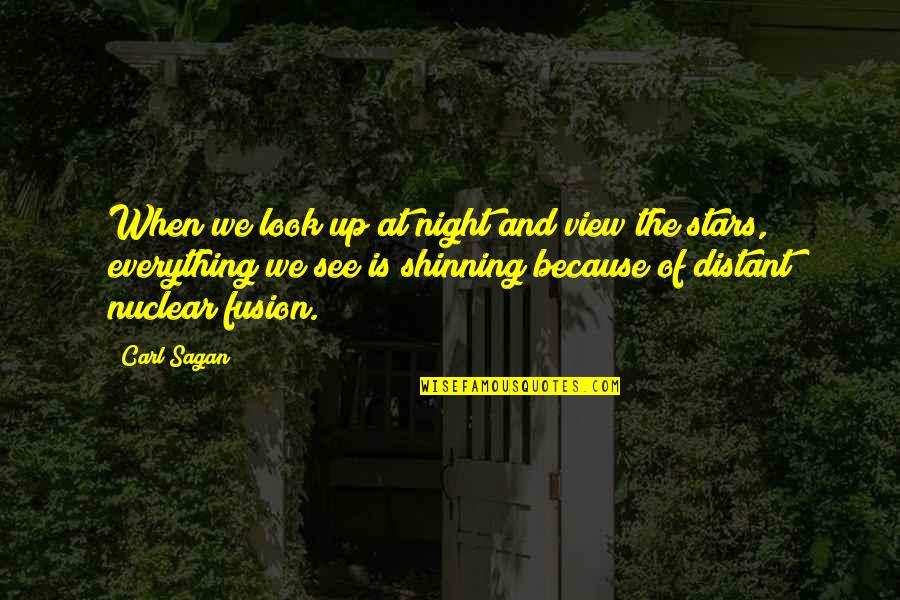 When we look up at night and view the stars, everything we see is shinning because of distant nuclear fusion. —
Carl Sagan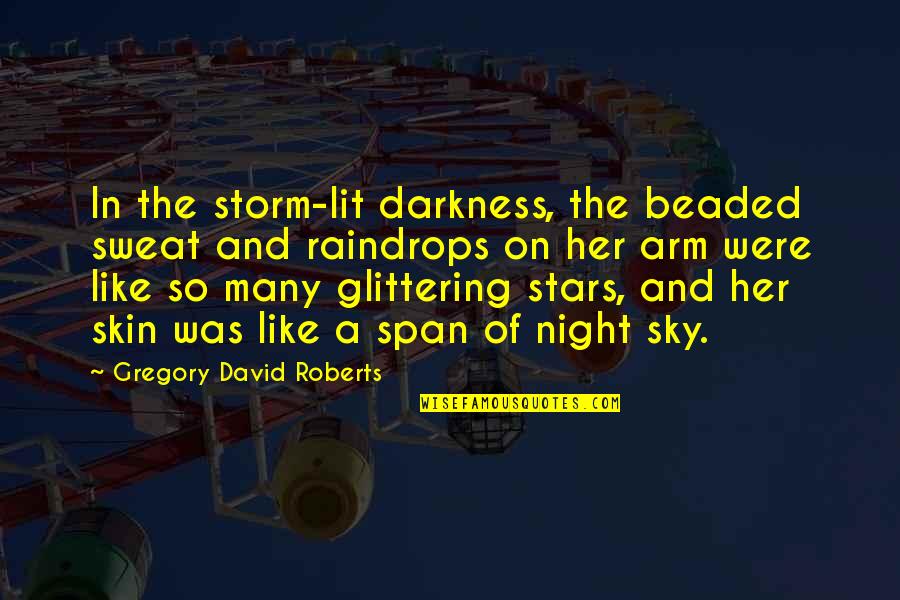 In the storm-lit darkness, the beaded sweat and raindrops on her arm were like so many glittering stars, and her skin was like a span of night sky. —
Gregory David Roberts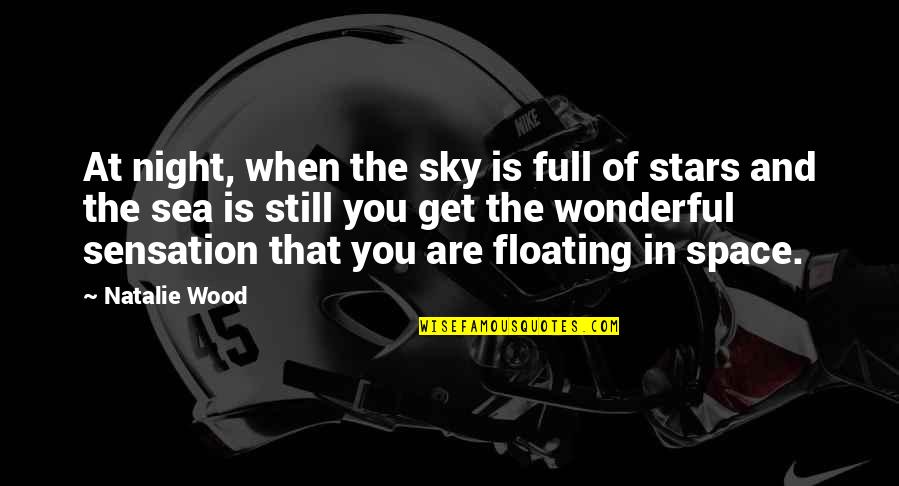 At night, when the sky is full of stars and the sea is still you get the wonderful sensation that you are floating in space. —
Natalie Wood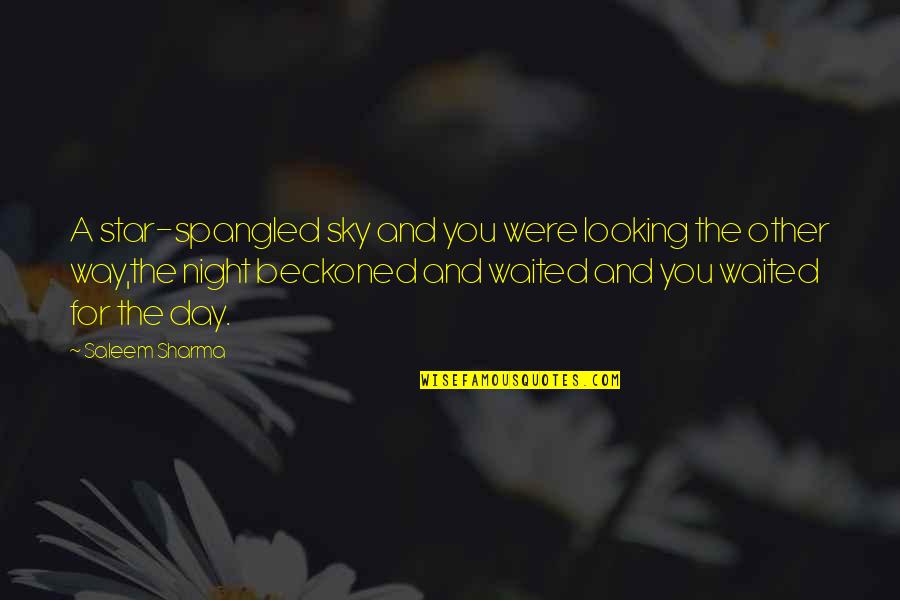 A star-spangled sky and you were looking the other way,
the night beckoned and waited and you waited for the day. —
Saleem Sharma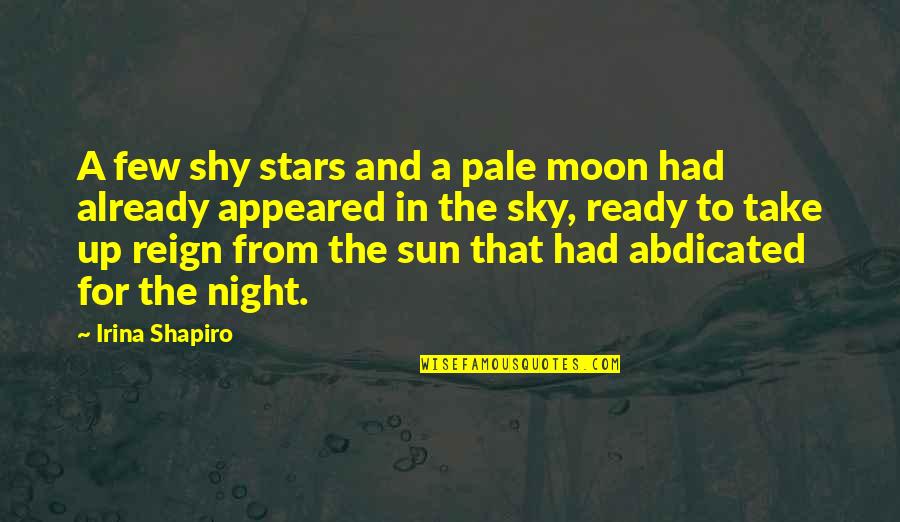 A few shy stars and a pale moon had already appeared in the sky, ready to take up reign from the sun that had abdicated for the night. —
Irina Shapiro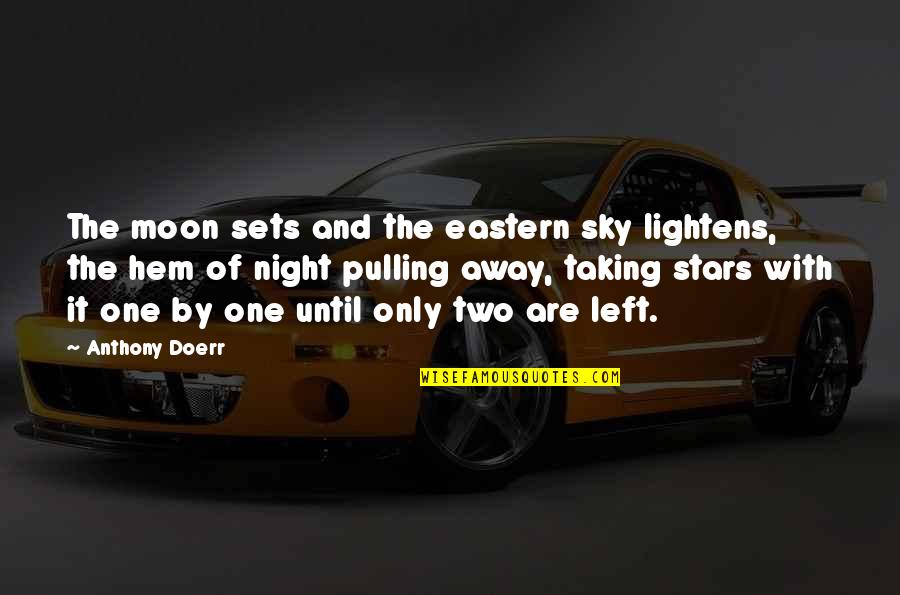 The moon sets and the eastern sky lightens, the hem of night pulling away, taking stars with it one by one until only two are left. —
Anthony Doerr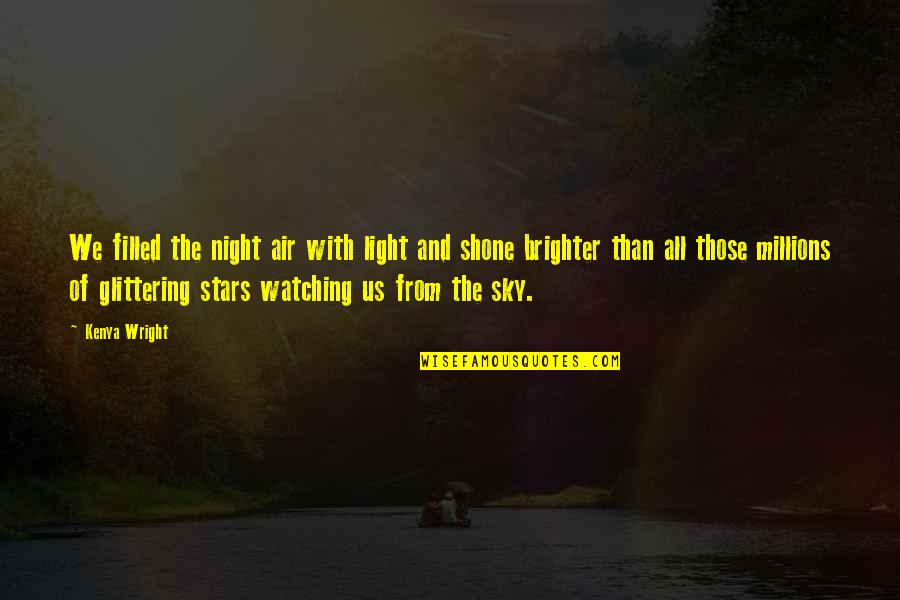 We filled the night air with light and shone brighter than all those millions of glittering stars watching us from the sky. —
Kenya Wright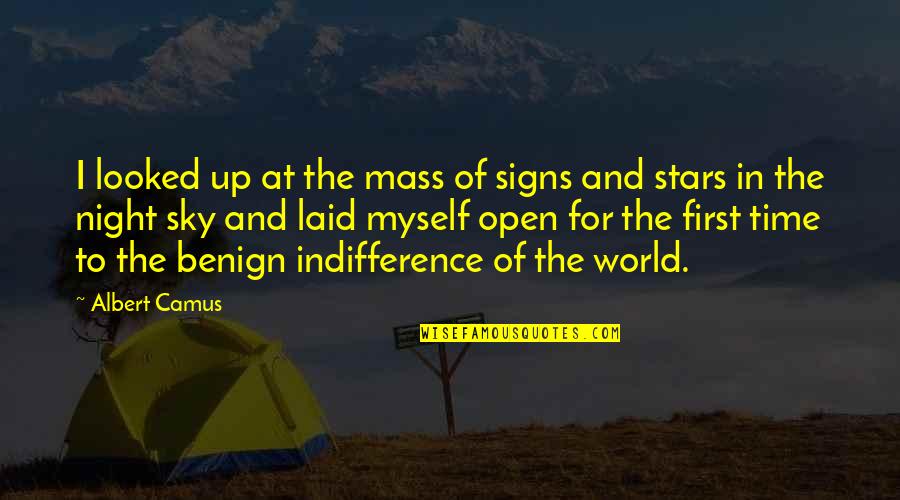 I looked up at the mass of signs and stars in the night sky and laid myself open for the first time to the benign indifference of the world. —
Albert Camus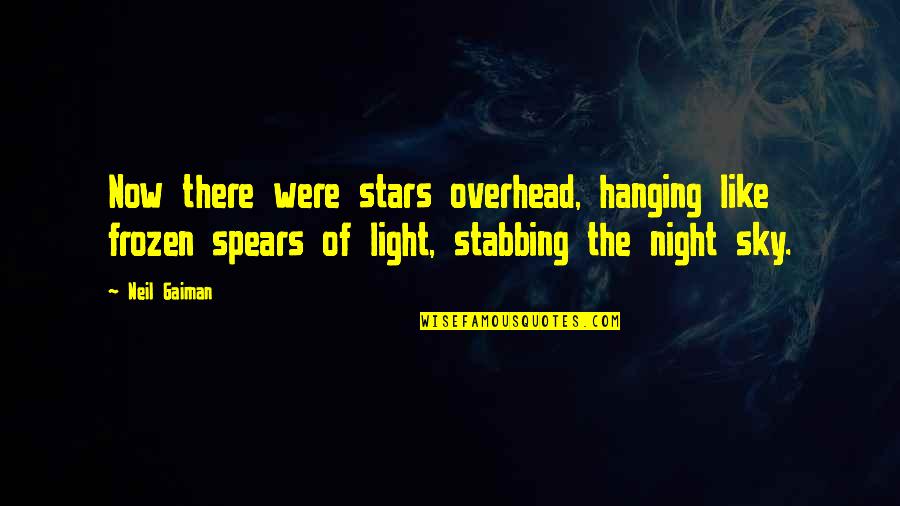 Now there were stars overhead, hanging like frozen spears of light, stabbing the night sky. —
Neil Gaiman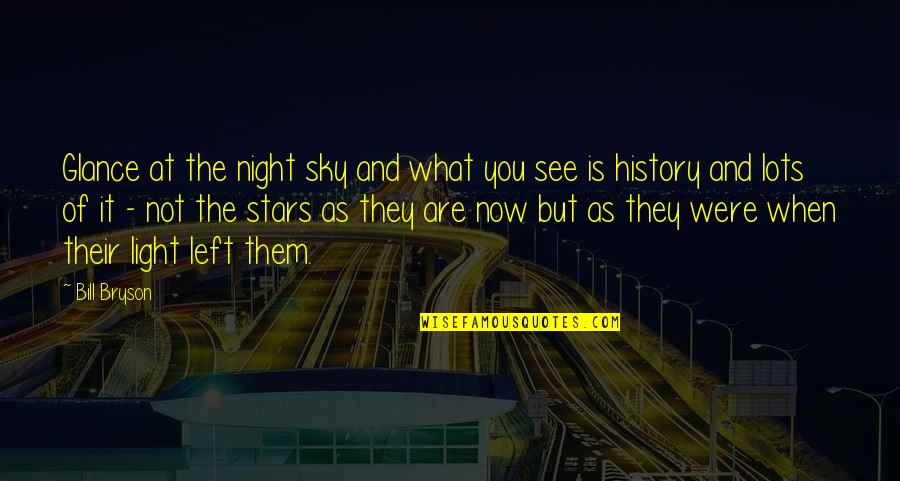 Glance at the night sky and what you see is history and lots of it - not the stars as they are now but as they were when their light left them. —
Bill Bryson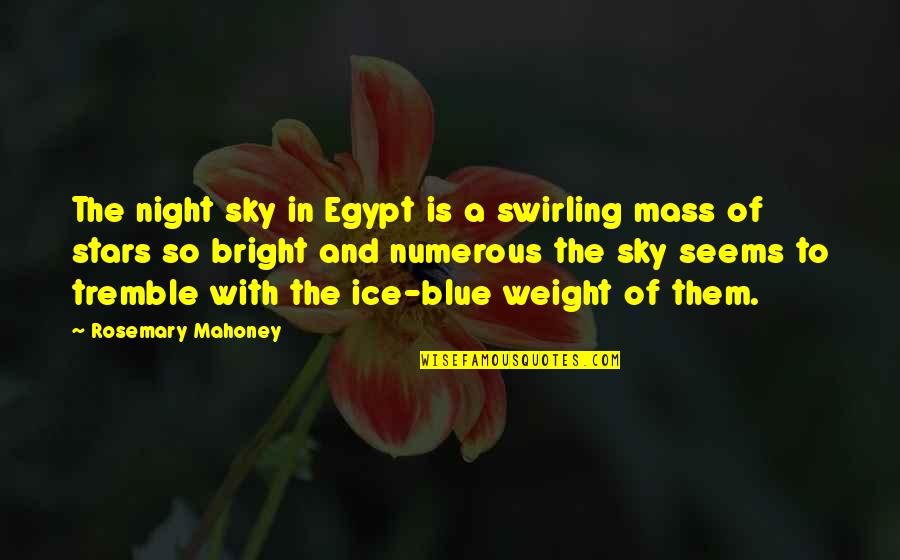 The night sky in Egypt is a swirling mass of stars so bright and numerous the sky seems to tremble with the ice-blue weight of them. —
Rosemary Mahoney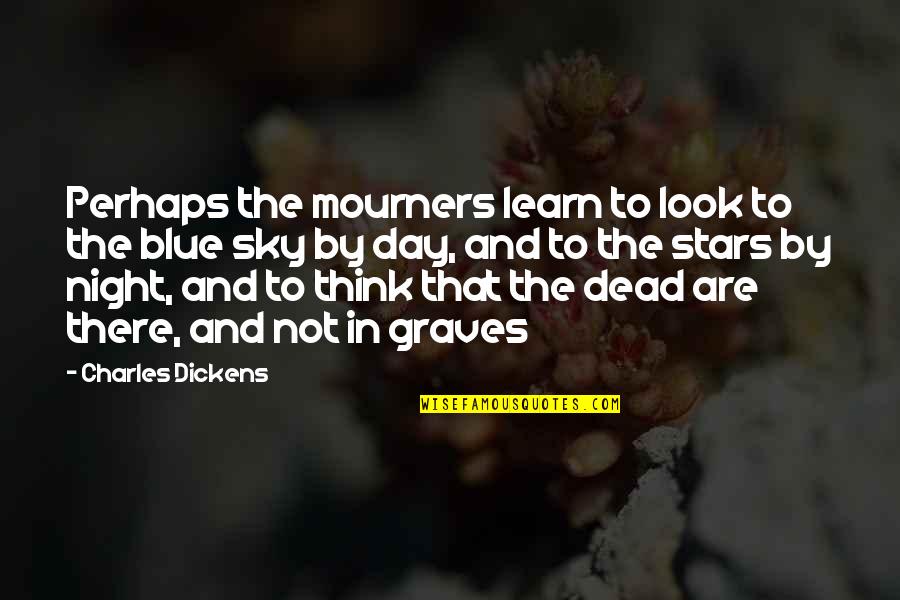 Perhaps the mourners learn to look to the blue sky by day, and to the stars by night, and to think that the dead are there, and not in graves —
Charles Dickens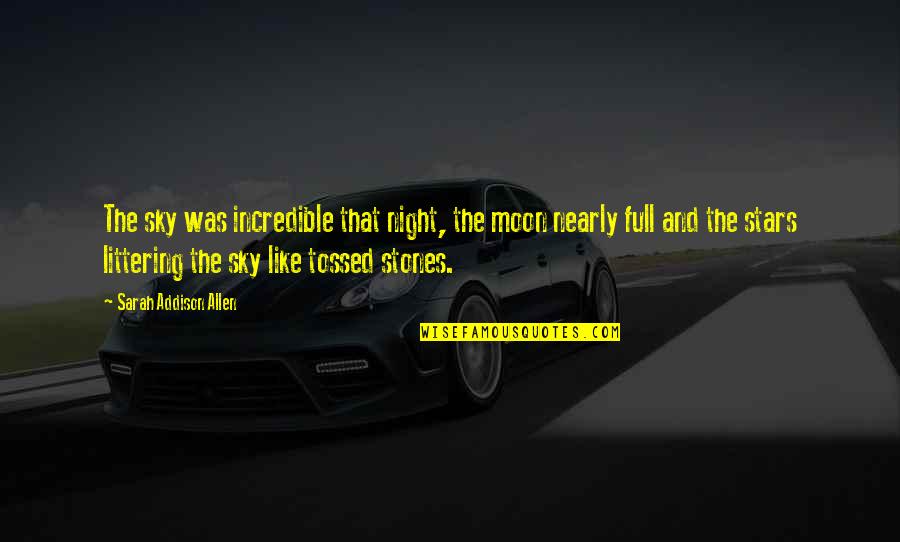 The sky was incredible that night, the moon nearly full and the stars littering the sky like tossed stones. —
Sarah Addison Allen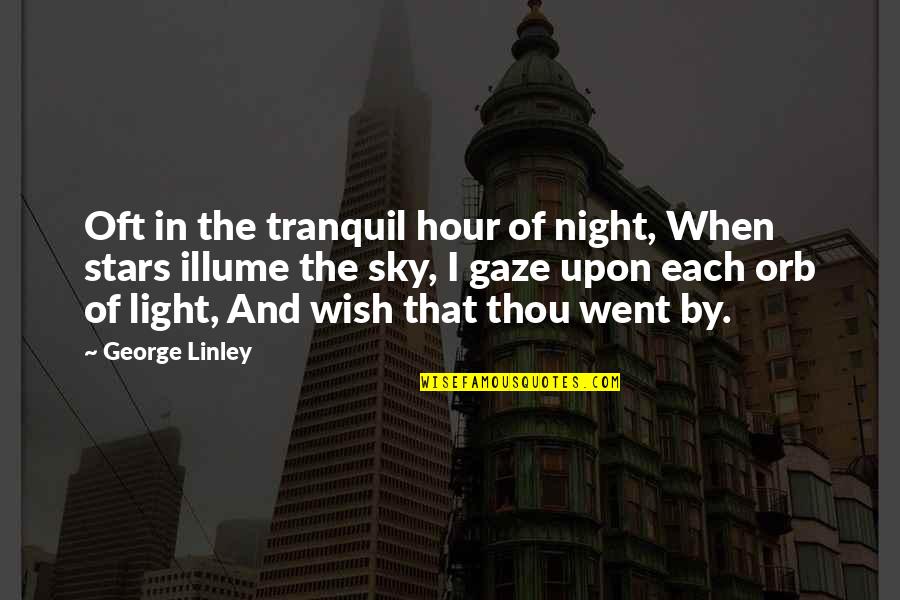 Oft in the tranquil hour of night, When stars illume the sky, I gaze upon each orb of light, And wish that thou went by. —
George Linley