The Manger Quotes
Collection of top 35 famous quotes about The Manger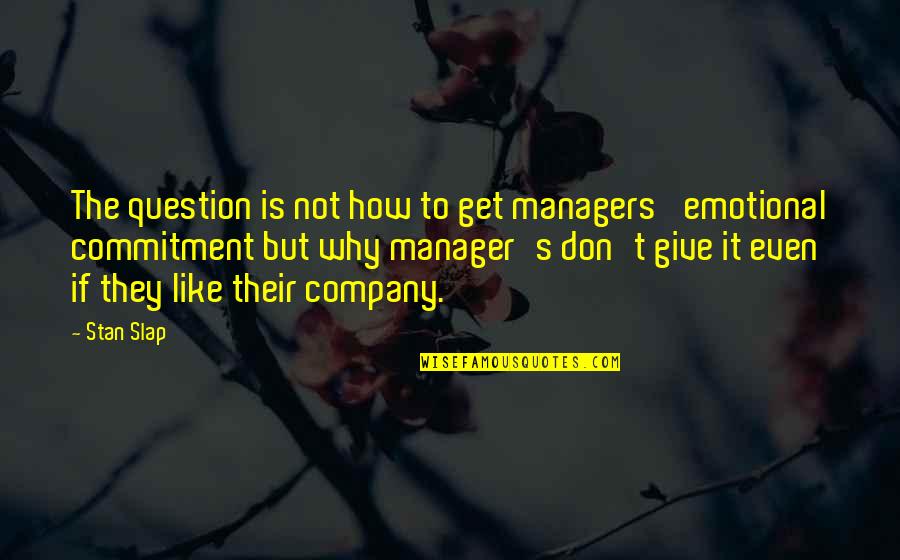 The question is not how to get managers' emotional commitment but why manager's don't give it even if they like their company.
—
Stan Slap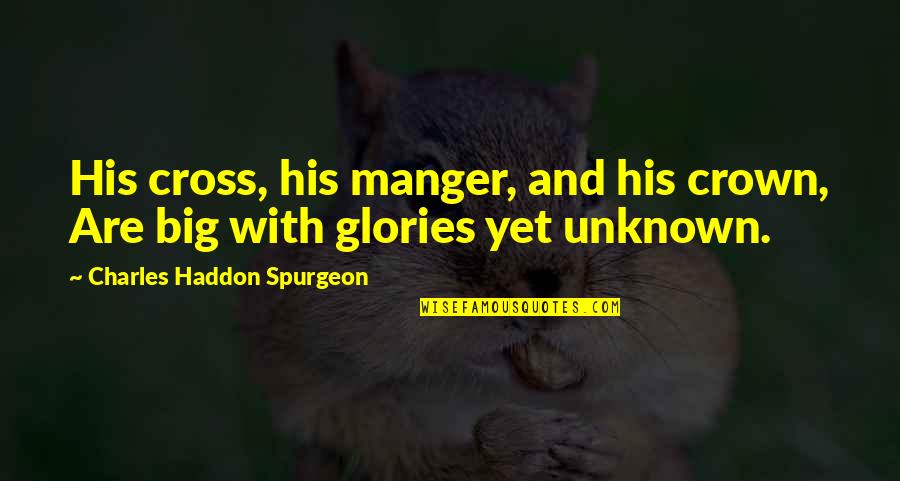 His cross, his manger, and his crown, Are big with glories yet unknown.
—
Charles Haddon Spurgeon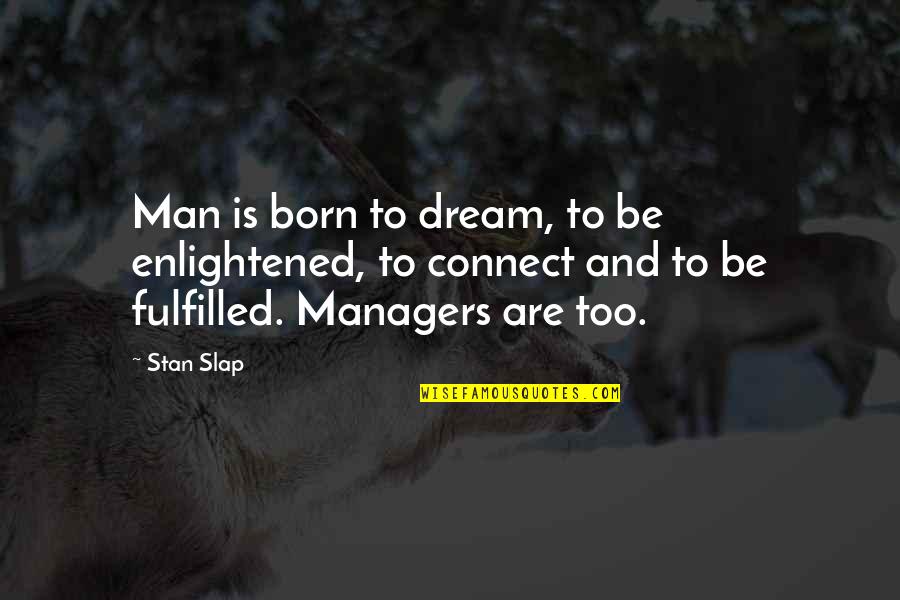 Man is born to dream, to be enlightened, to connect and to be fulfilled. Managers are too.
—
Stan Slap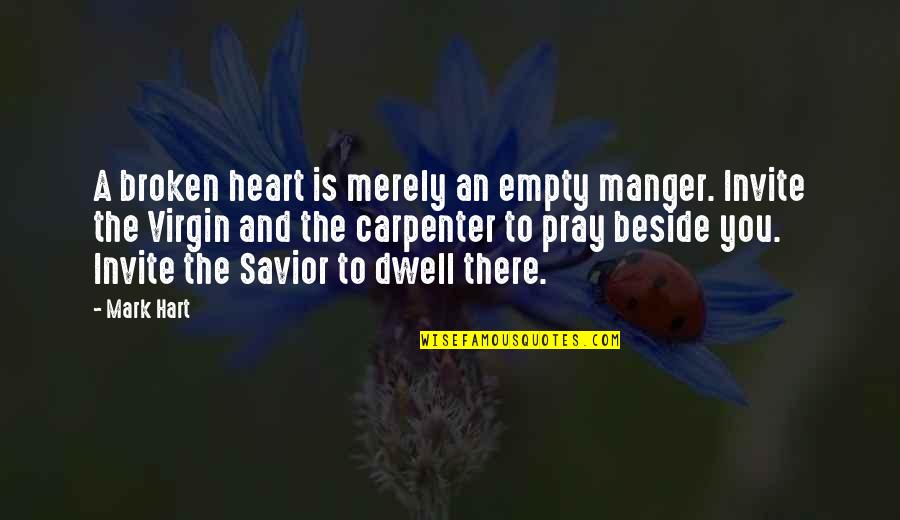 A broken heart is merely an empty manger. Invite the Virgin and the carpenter to pray beside you. Invite the Savior to dwell there.
—
Mark Hart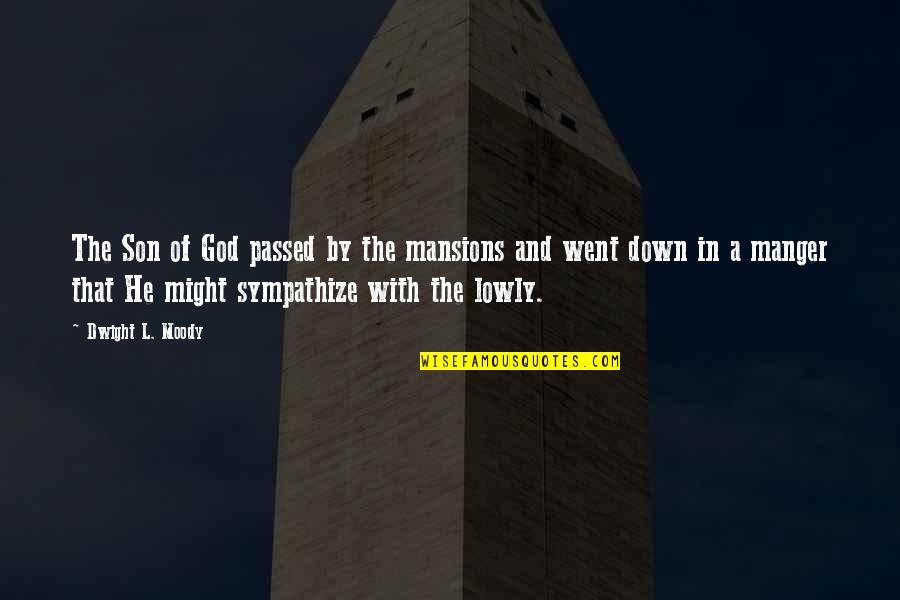 The Son of God passed by the mansions and went down in a manger that He might sympathize with the lowly.
—
Dwight L. Moody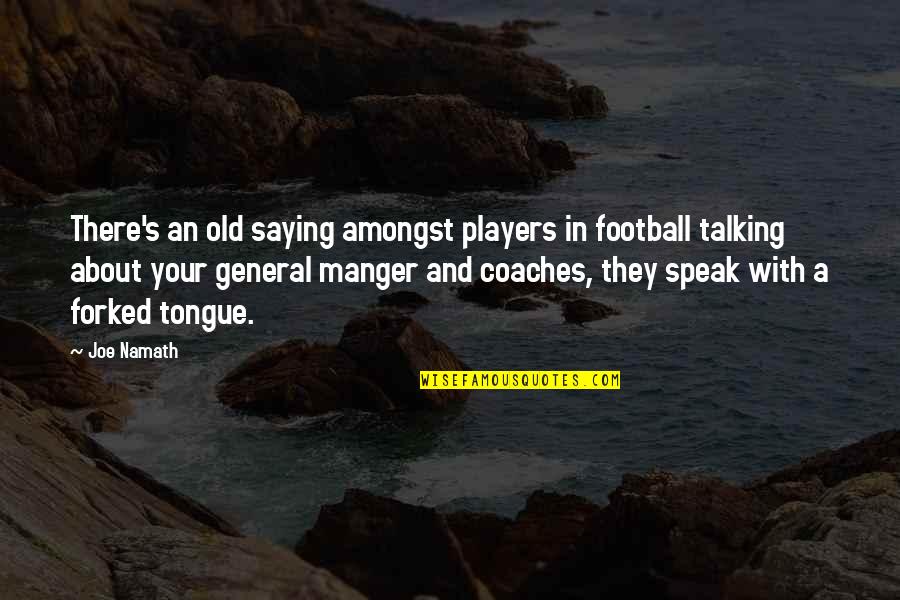 There's an old saying amongst players in football talking about your general manger and coaches, they speak with a forked tongue.
—
Joe Namath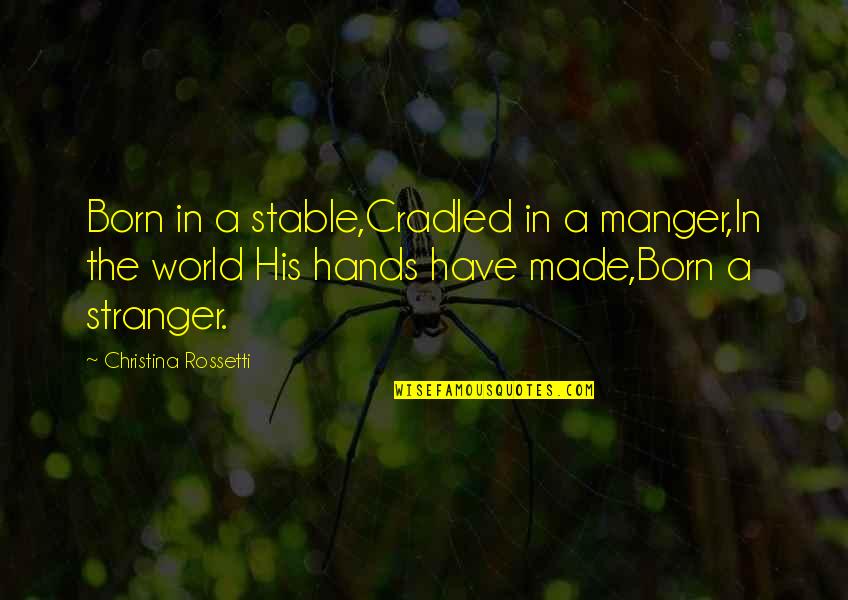 Born in a stable,
Cradled in a manger,
In the world His hands have made,
Born a stranger.
—
Christina Rossetti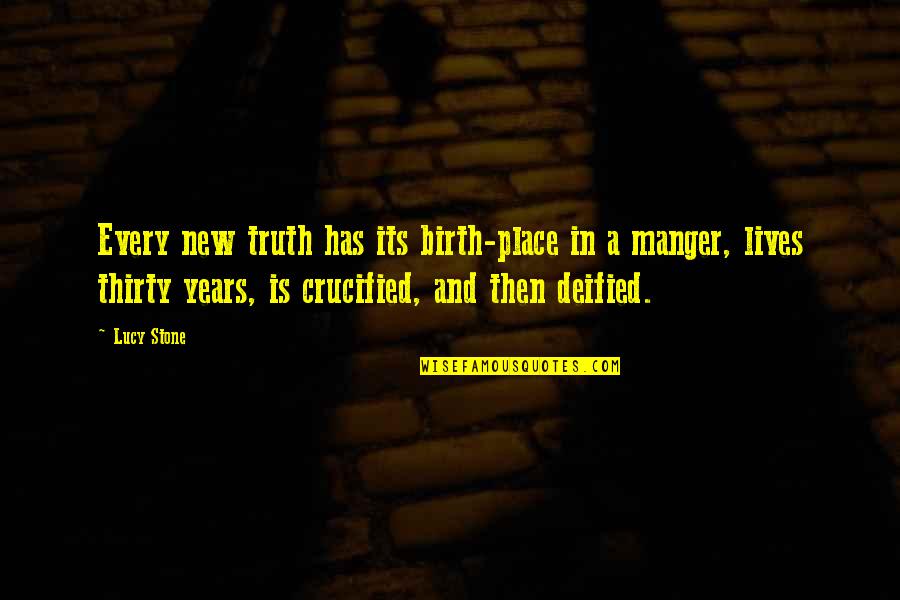 Every new truth has its birth-place in a manger, lives thirty years, is crucified, and then deified.
—
Lucy Stone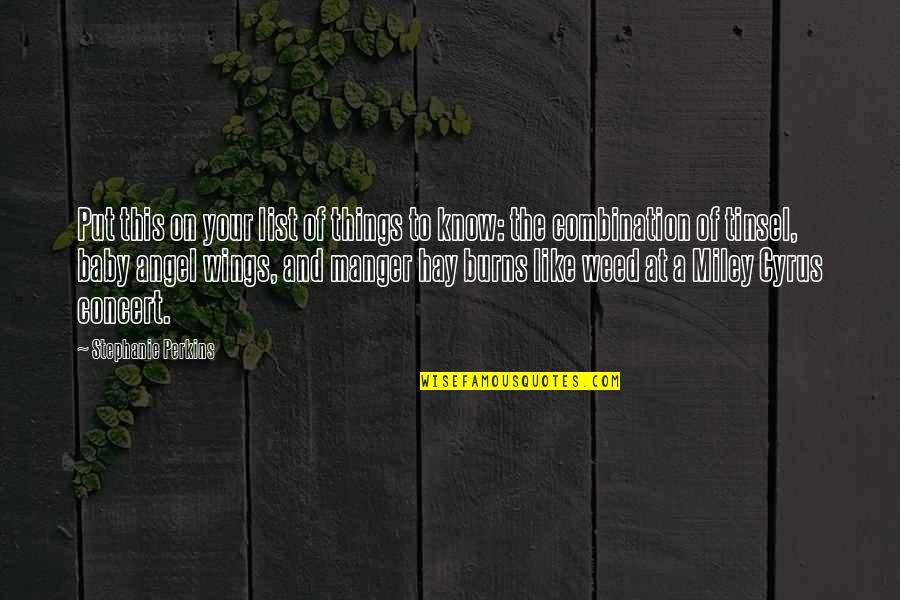 Put this on your list of things to know: the combination of tinsel, baby angel wings, and manger hay burns like weed at a Miley Cyrus concert. —
Stephanie Perkins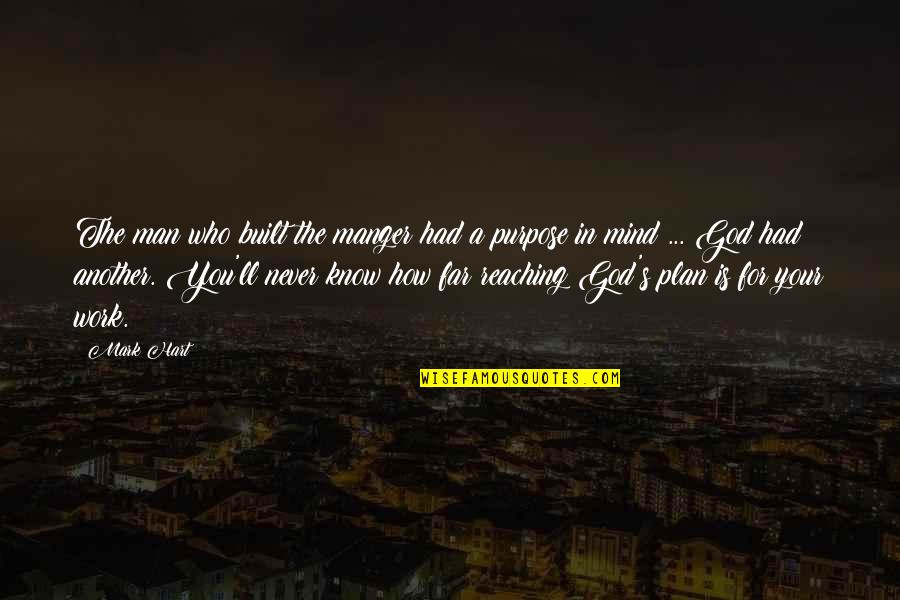 The man who built
the manger
had a purpose in mind ... God had another. You'll never know how far reaching God's plan is for your work. —
Mark Hart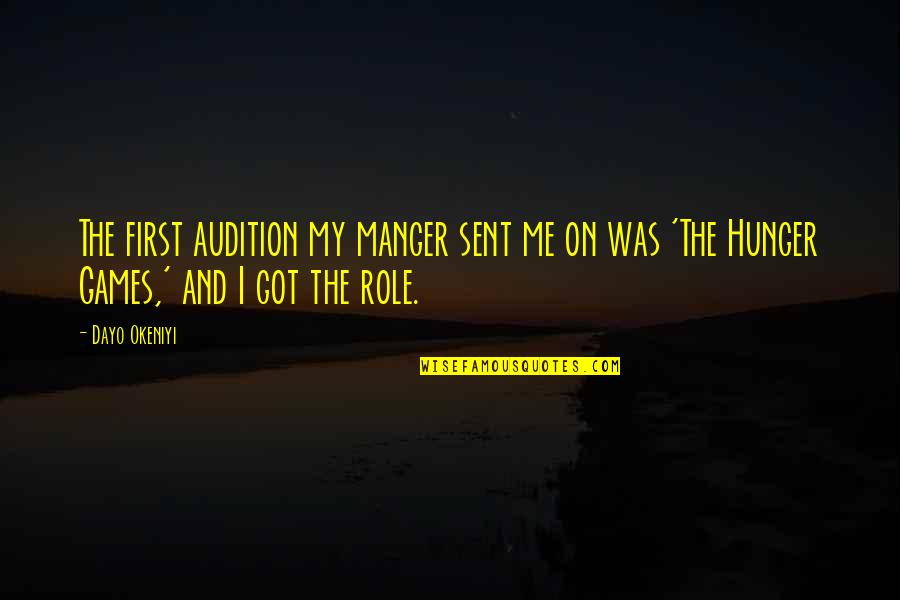 The first audition my manger sent me on was 'The Hunger Games,' and I got the role. —
Dayo Okeniyi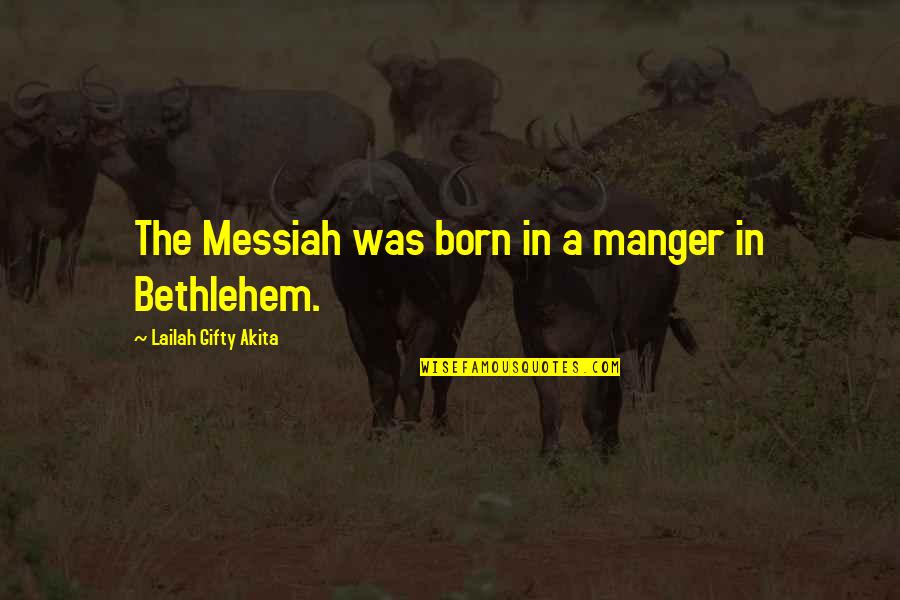 The Messiah was born in a manger in Bethlehem. —
Lailah Gifty Akita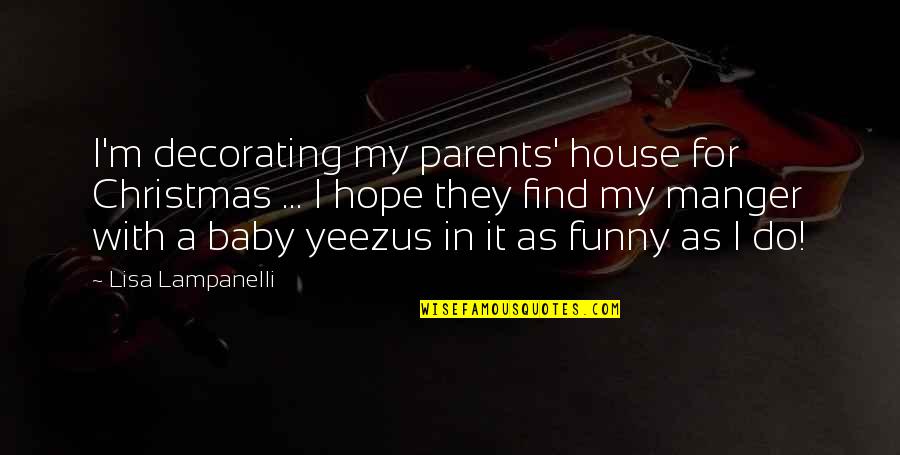 I'm decorating my parents' house for Christmas ... I hope they find my manger with a baby yeezus in it as funny as I do! —
Lisa Lampanelli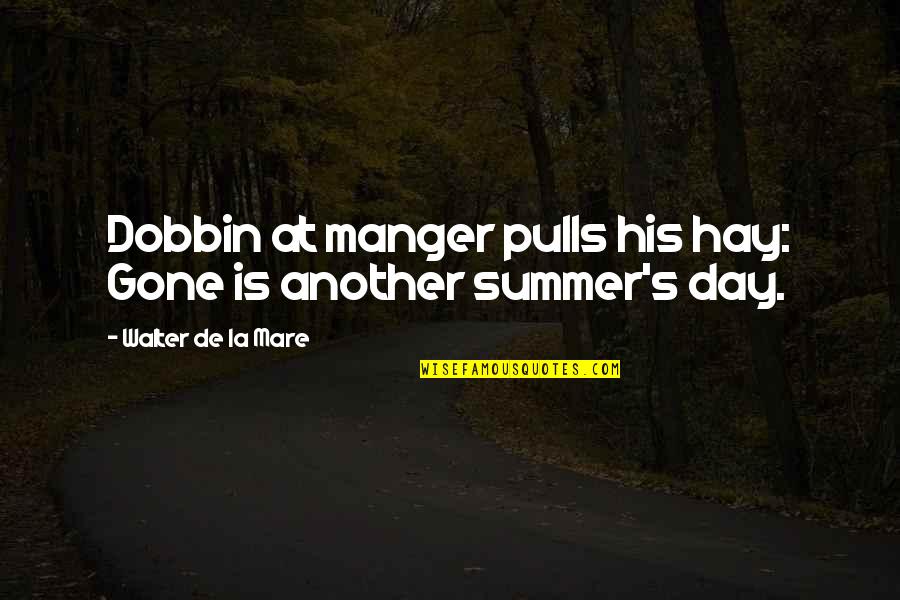 Dobbin at manger pulls his hay: Gone is another summer's day. —
Walter De La Mare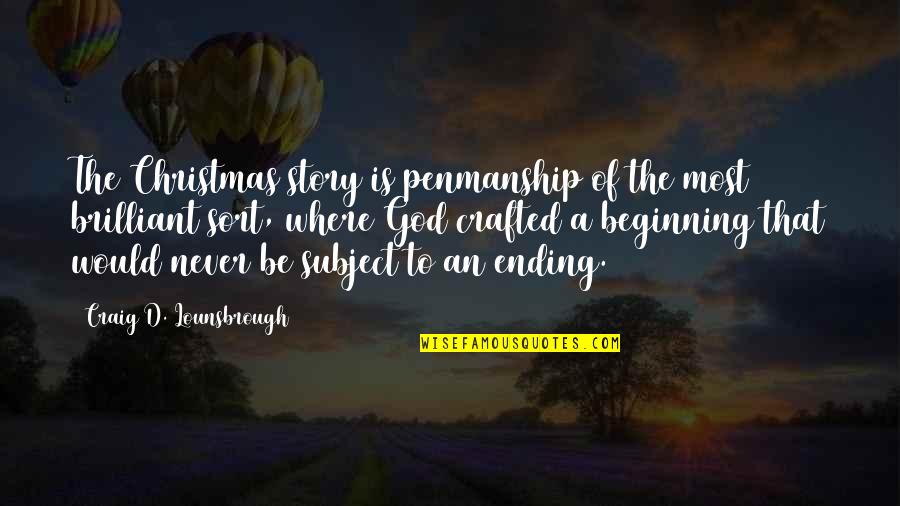 The Christmas story is penmanship of the most brilliant sort, where God crafted a beginning that would never be subject to an ending. —
Craig D. Lounsbrough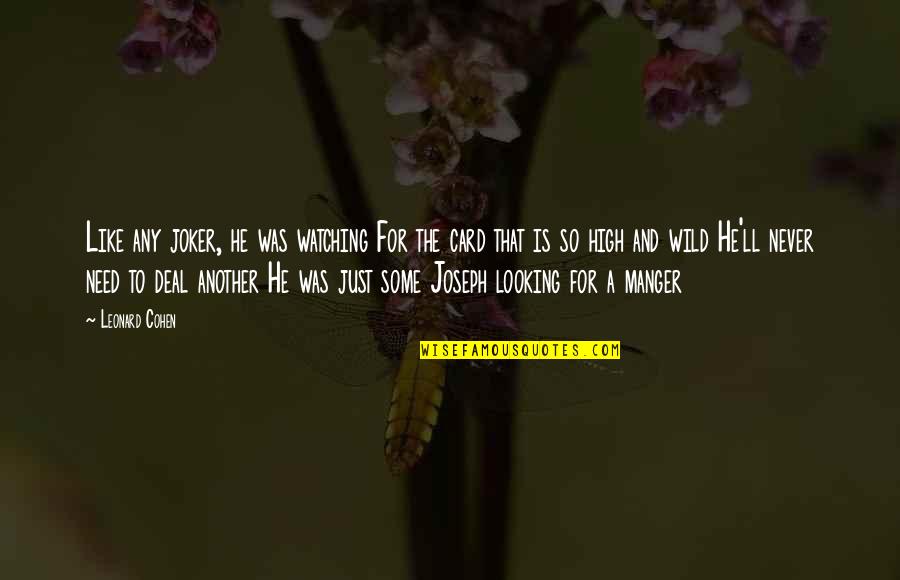 Like any joker, he was watching For the card that is so high and wild He'll never need to deal another He was just some Joseph looking for a manger —
Leonard Cohen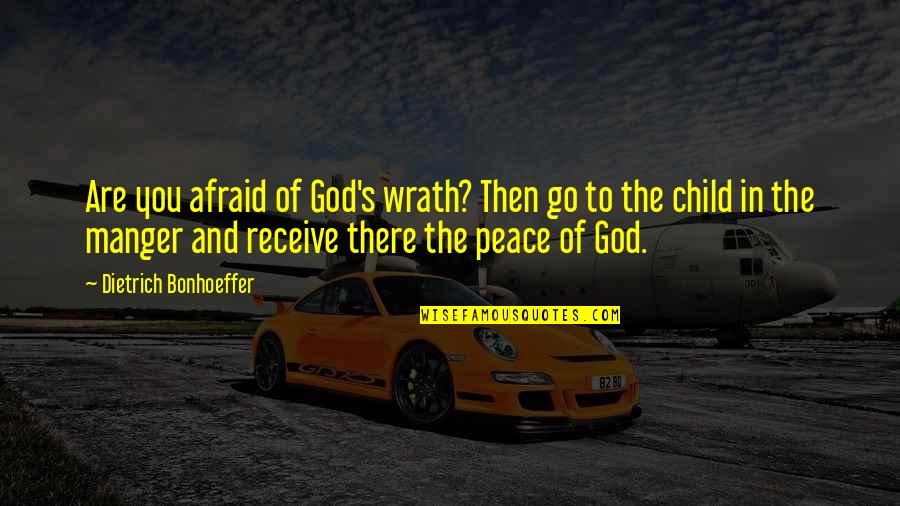 Are you afraid of God's wrath? Then go to the child in
the manger
and receive there the peace of God. —
Dietrich Bonhoeffer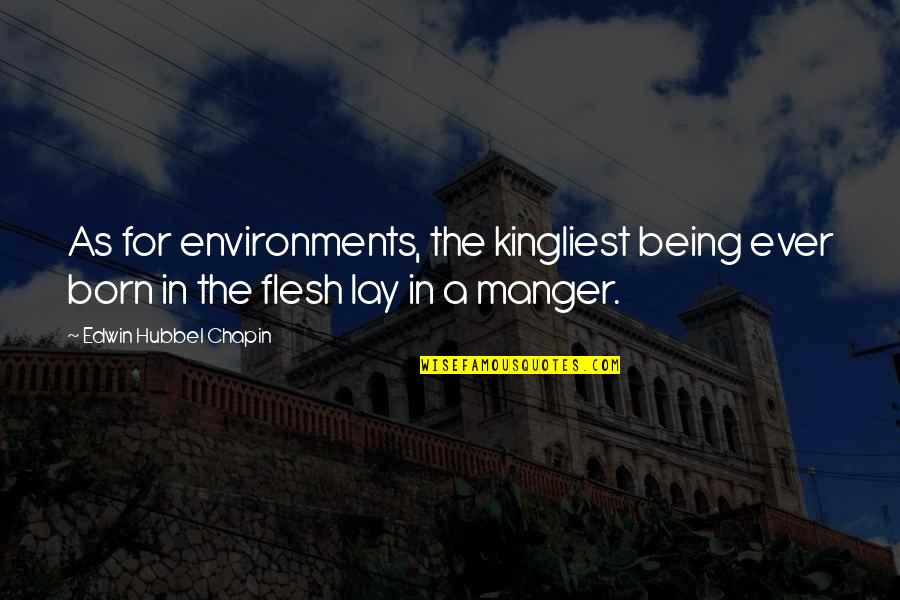 As for environments, the kingliest being ever born in the flesh lay in a manger. —
Edwin Hubbel Chapin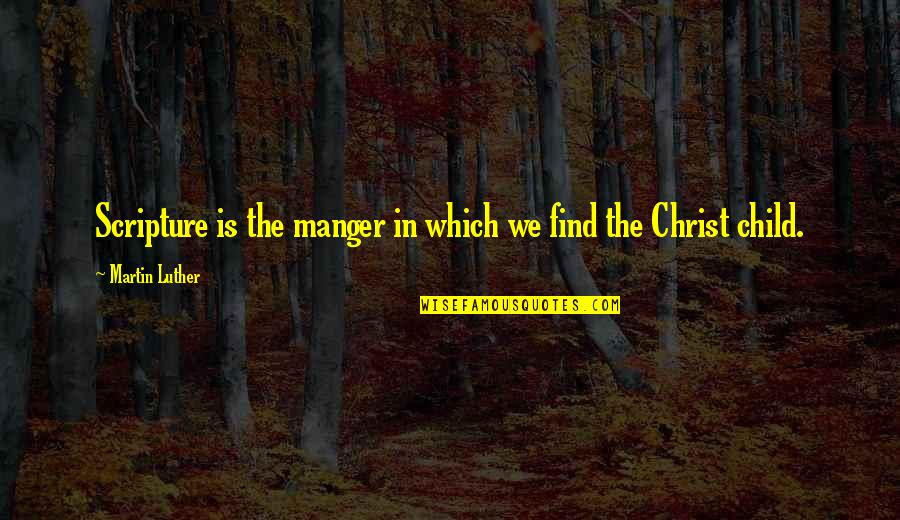 Scripture is
the manger
in which we find the Christ child. —
Martin Luther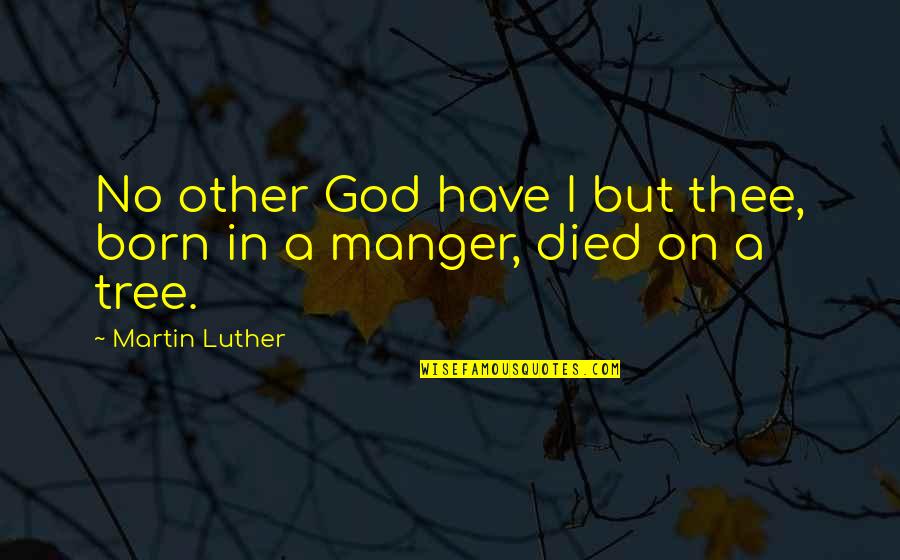 No other God have I but thee, born in a manger, died on a tree. —
Martin Luther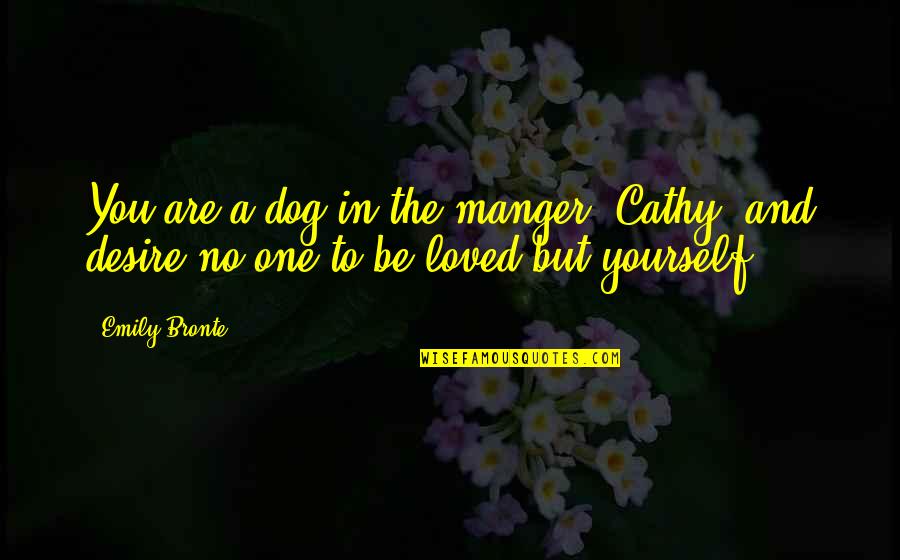 You are a dog in
the manger
, Cathy, and desire no one to be loved but yourself! —
Emily Bronte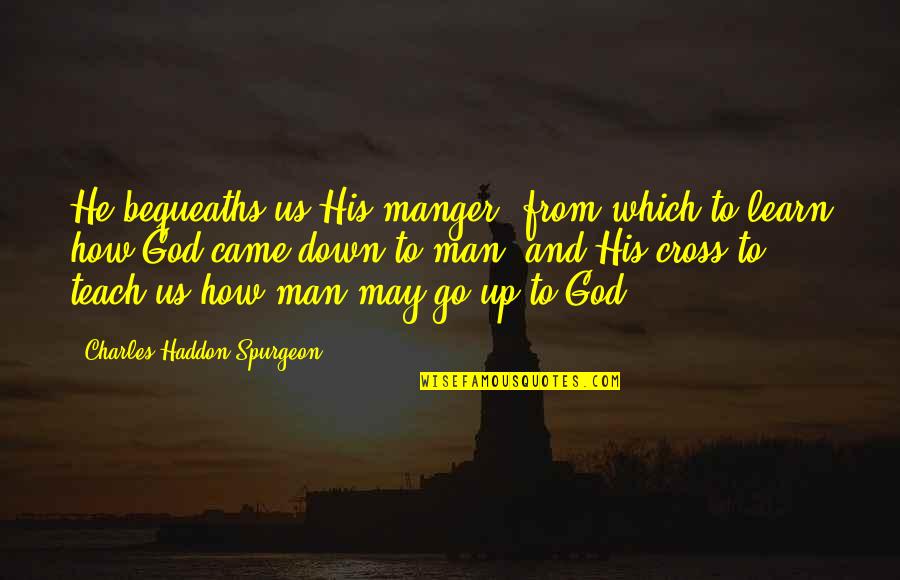 He bequeaths us His manger, from which to learn how God came down to man, and His cross to teach us how man may go up to God. —
Charles Haddon Spurgeon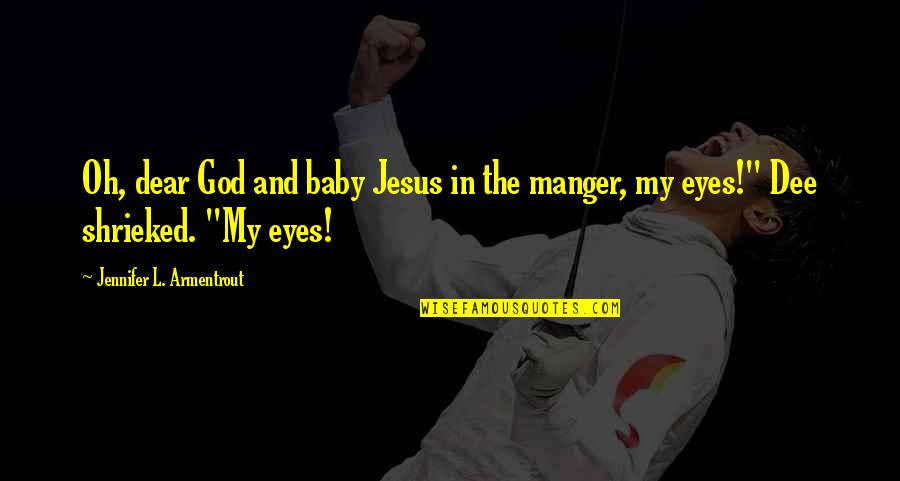 Oh, dear God and baby Jesus in
the manger
, my eyes!" Dee shrieked. "My eyes! —
Jennifer L. Armentrout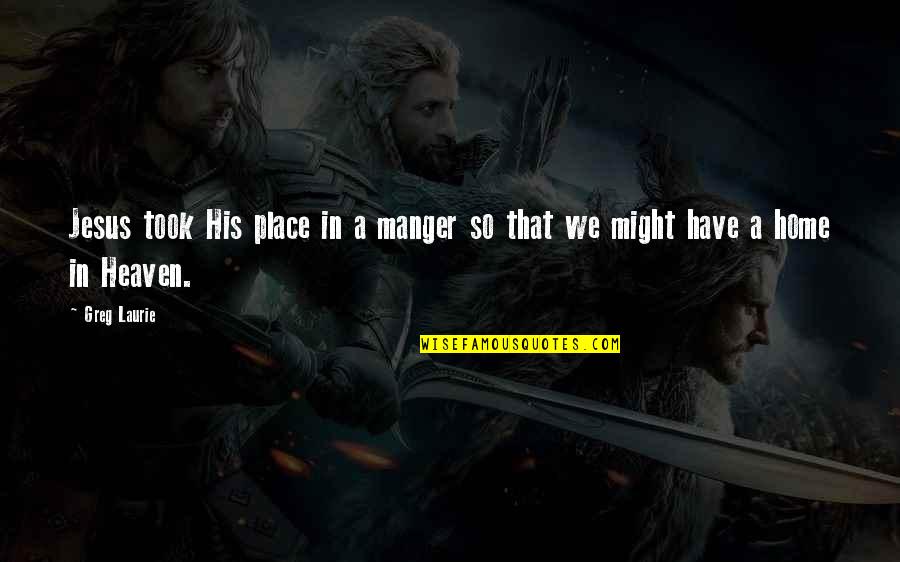 Jesus took His place in a manger so that we might have a home in Heaven. —
Greg Laurie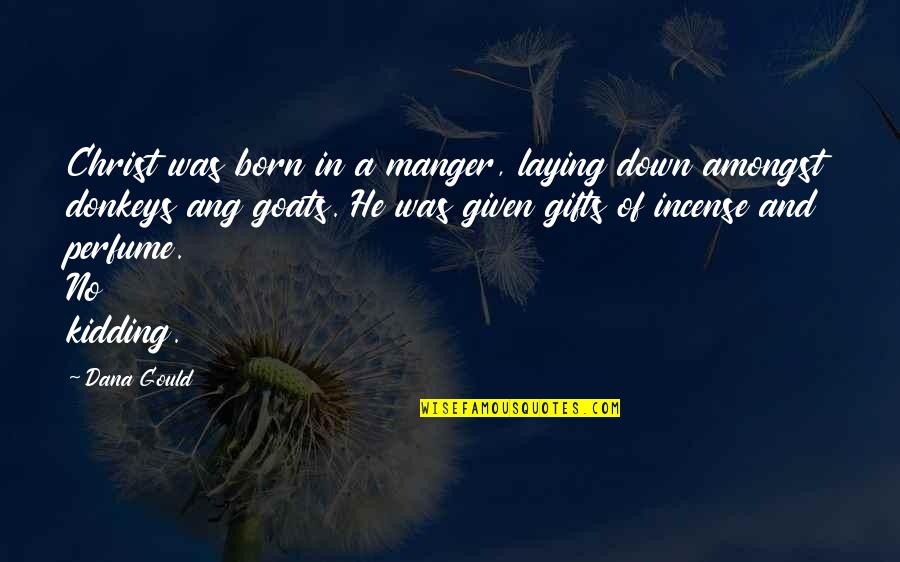 Christ was born in a manger, laying down amongst donkeys ang goats. He was given gifts of incense and perfume. No kidding. —
Dana Gould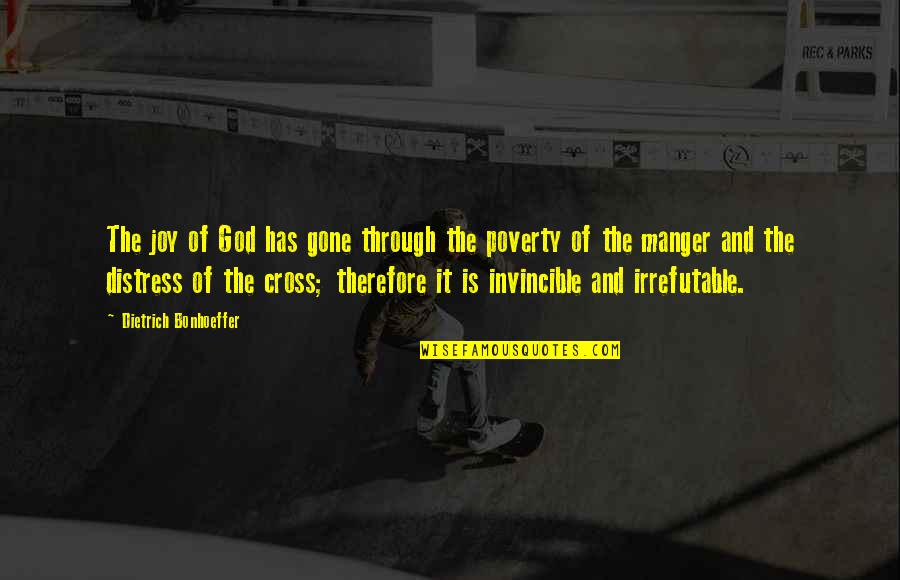 The joy of God has gone through the poverty of
the manger
and the distress of the cross; therefore it is invincible and irrefutable. —
Dietrich Bonhoeffer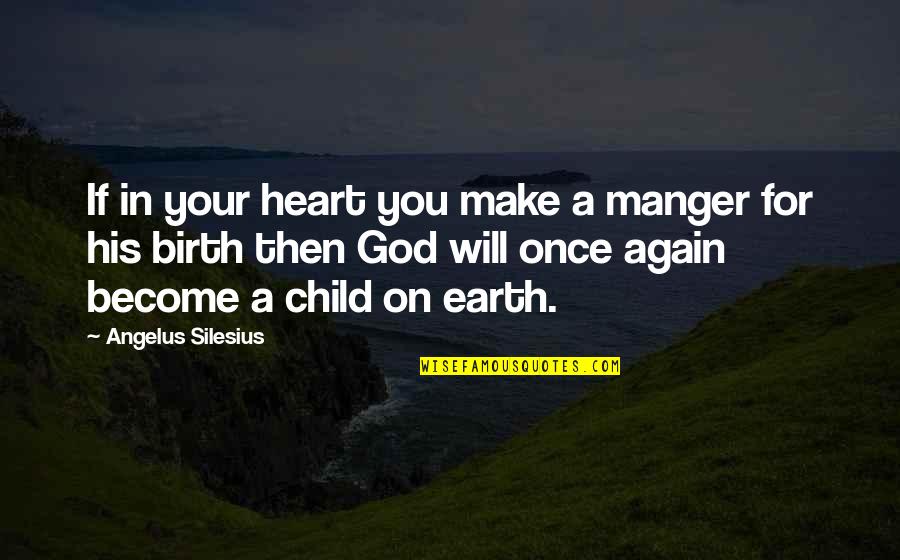 If in your heart you make a manger for his birth then God will once again become a child on earth. —
Angelus Silesius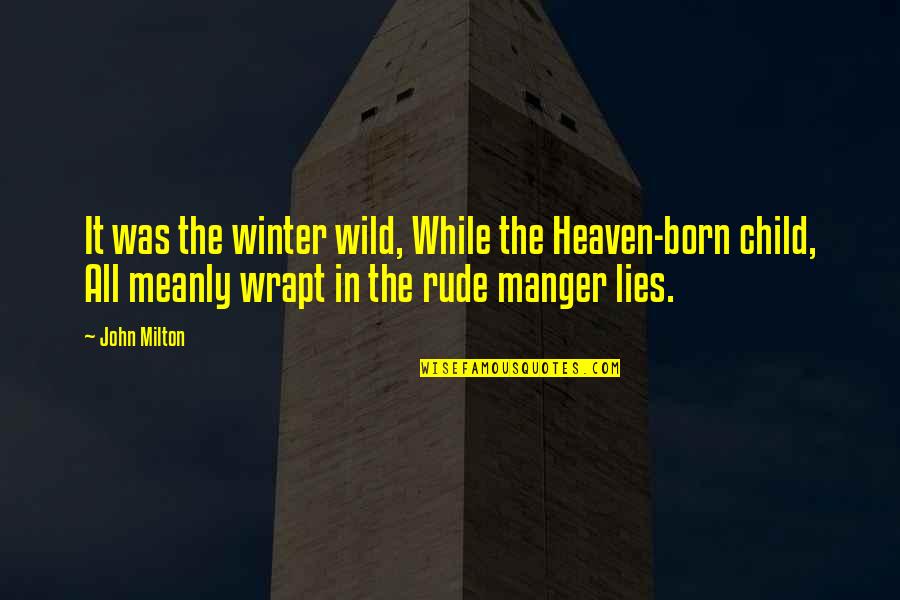 It was the winter wild, While the Heaven-born child, All meanly wrapt in the rude manger lies. —
John Milton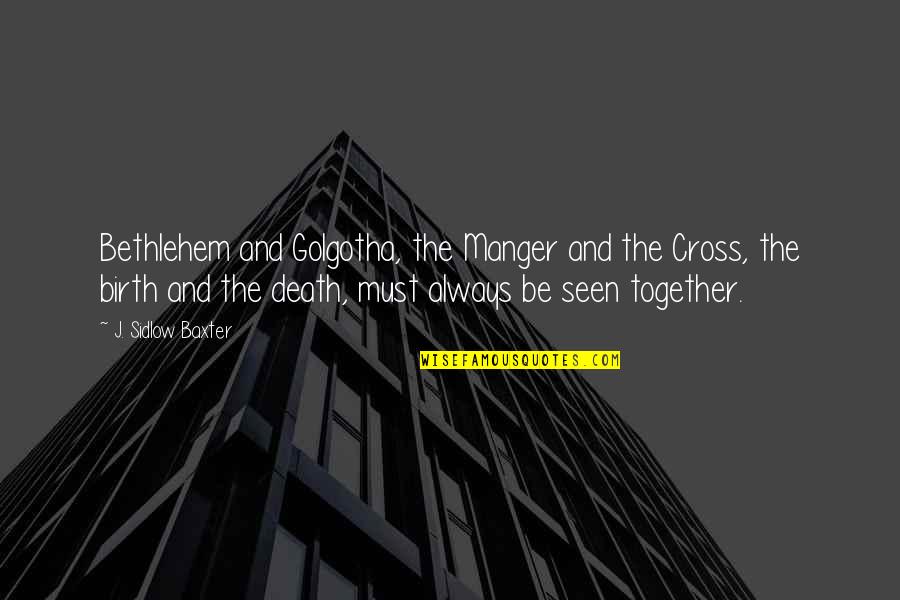 Bethlehem and Golgotha, the Manger and the Cross, the birth and the death, must always be seen together. —
J. Sidlow Baxter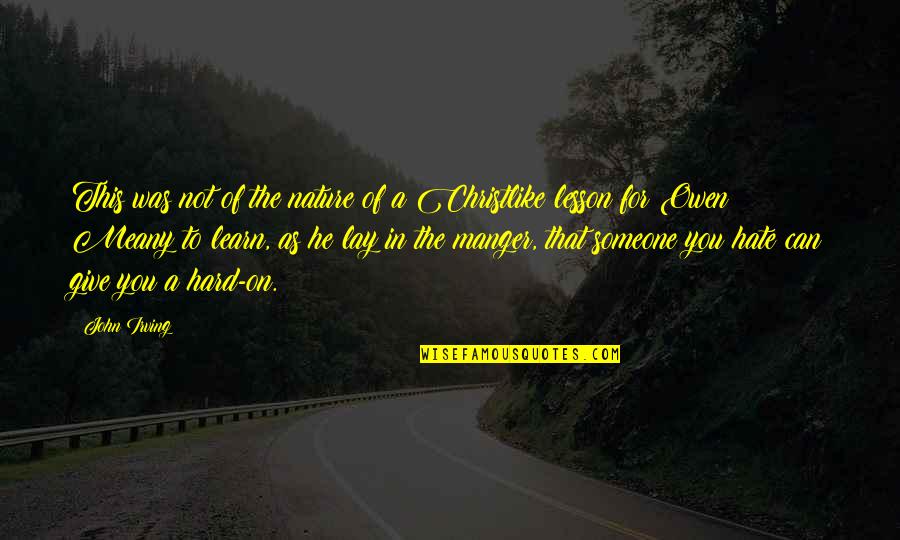 This was not of the nature of a Christlike lesson for Owen Meany to learn, as he lay in
the manger
, that someone you hate can give you a hard-on. —
John Irving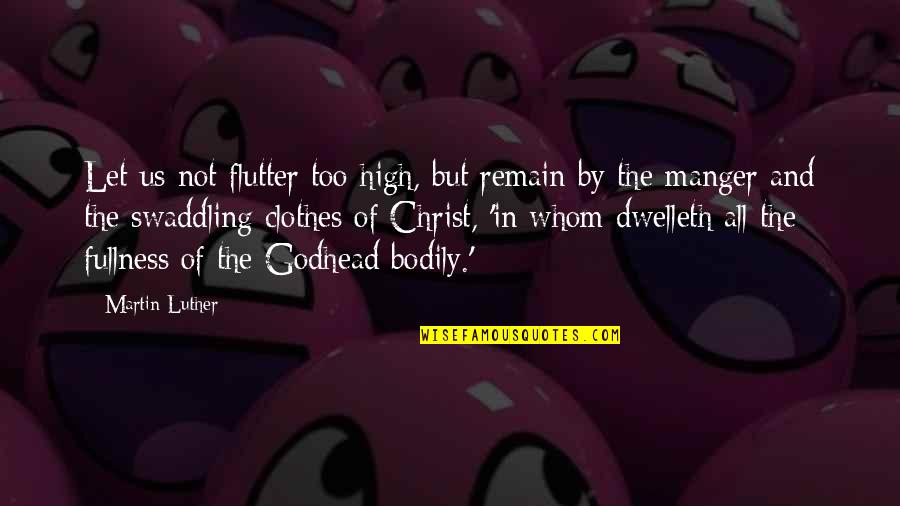 Let us not flutter too high, but remain by
the manger
and the swaddling clothes of Christ, 'in whom dwelleth all the fullness of the Godhead bodily.' —
Martin Luther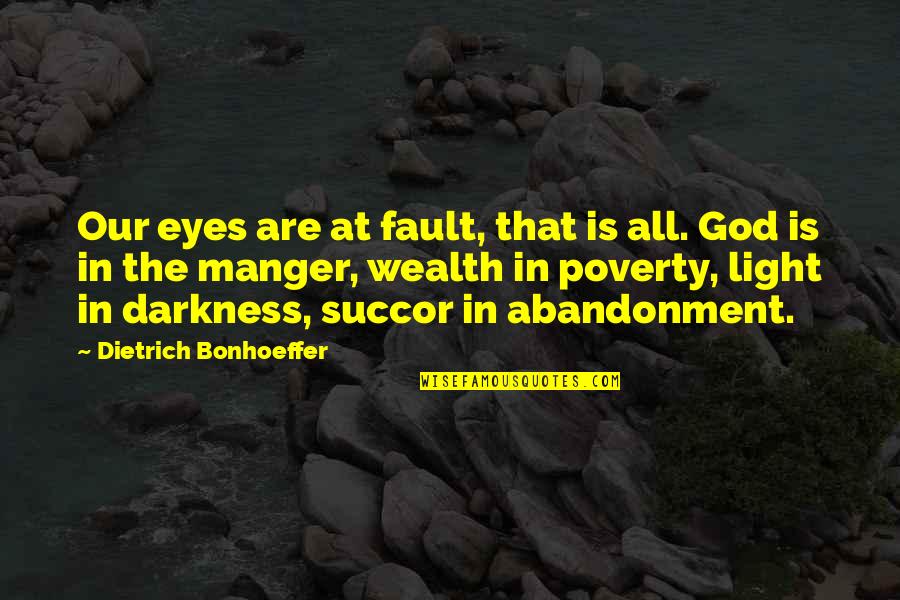 Our eyes are at fault, that is all. God is in
the manger
, wealth in poverty, light in darkness, succor in abandonment. —
Dietrich Bonhoeffer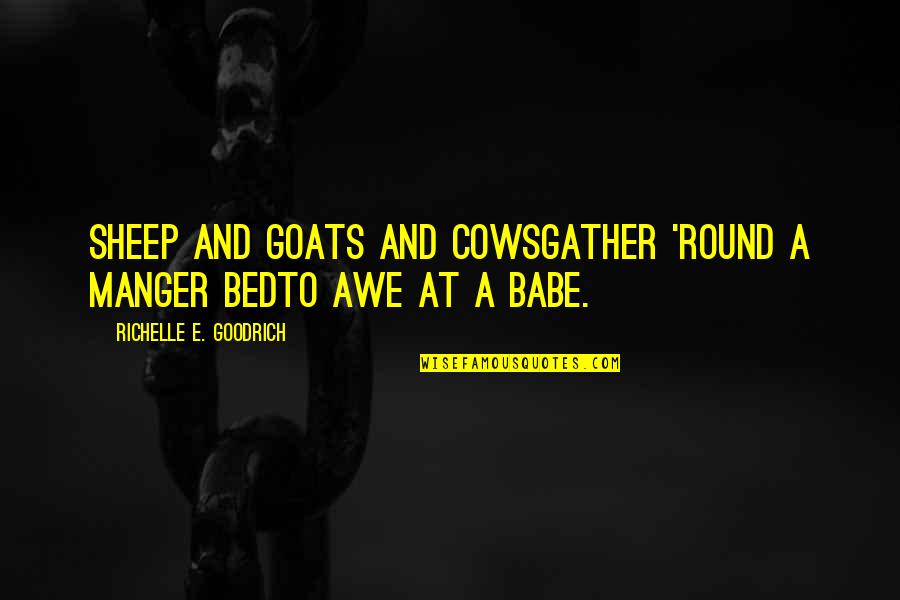 Sheep and goats and cows
gather 'round a manger bed
to awe at a babe. —
Richelle E. Goodrich