The Magic Of Reading Quotes
Collection of top 38 famous quotes about The Magic Of Reading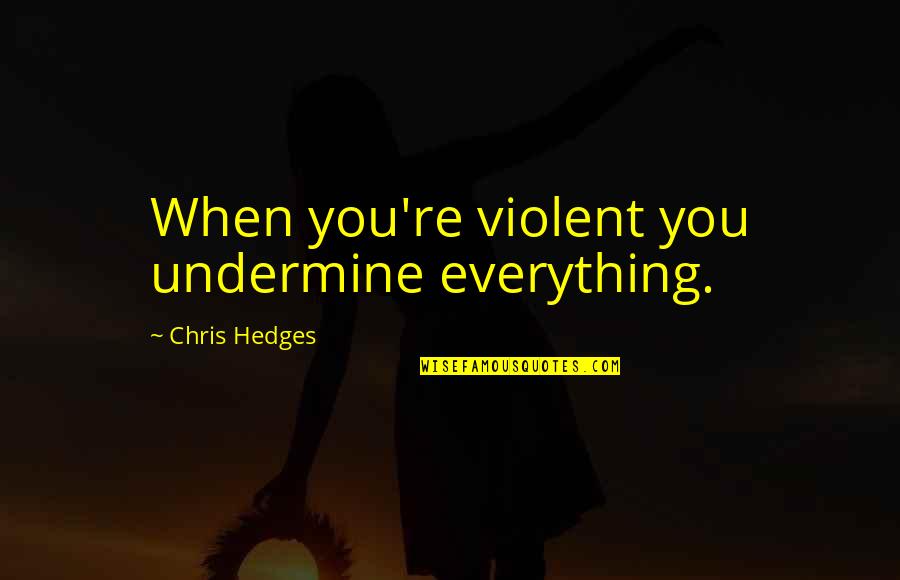 When you're violent you undermine everything.
—
Chris Hedges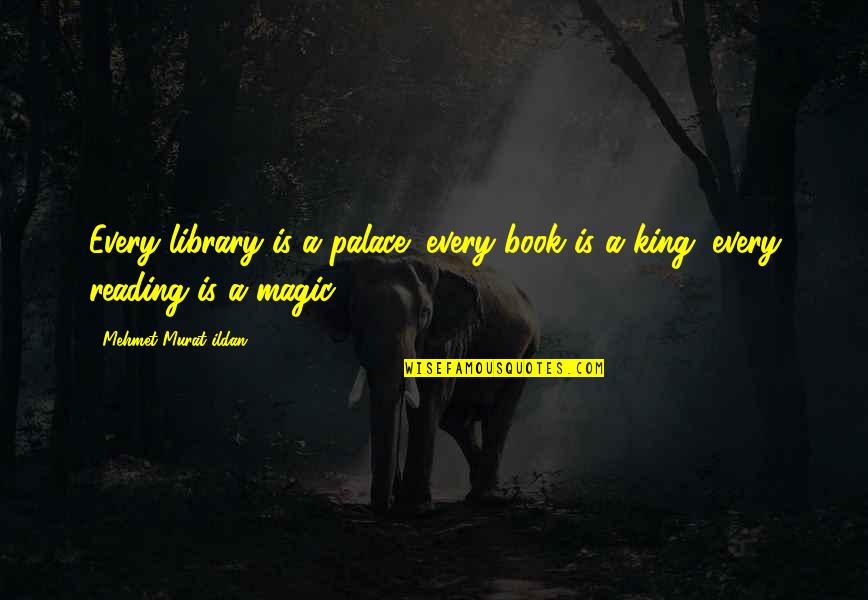 Every library is a palace; every book is a king; every reading is a magic!
—
Mehmet Murat Ildan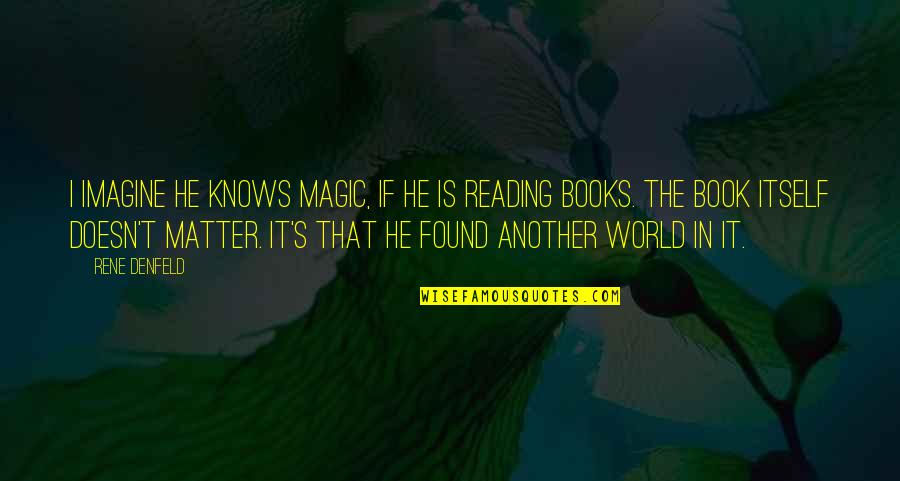 I imagine he knows magic, if he is reading books. The book itself doesn't matter. It's that he found another world in it.
—
Rene Denfeld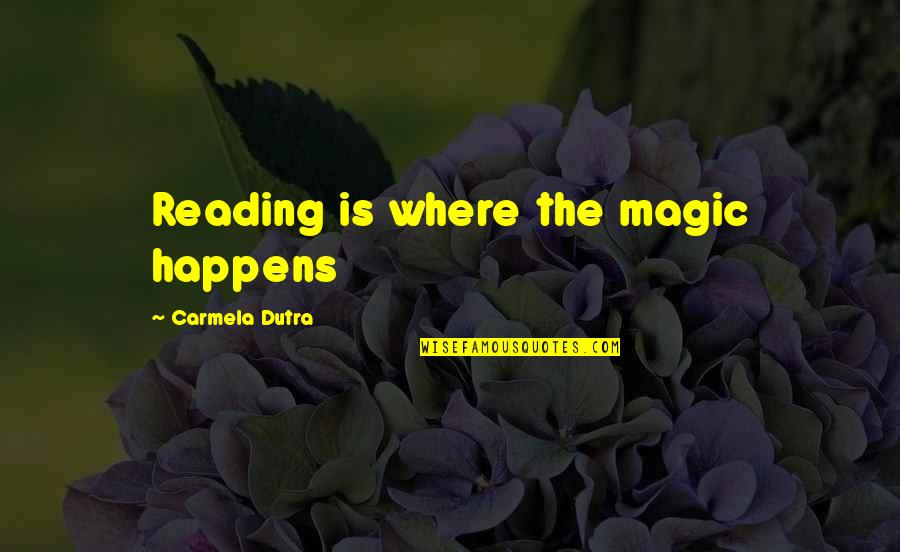 Reading is where the magic happens
—
Carmela Dutra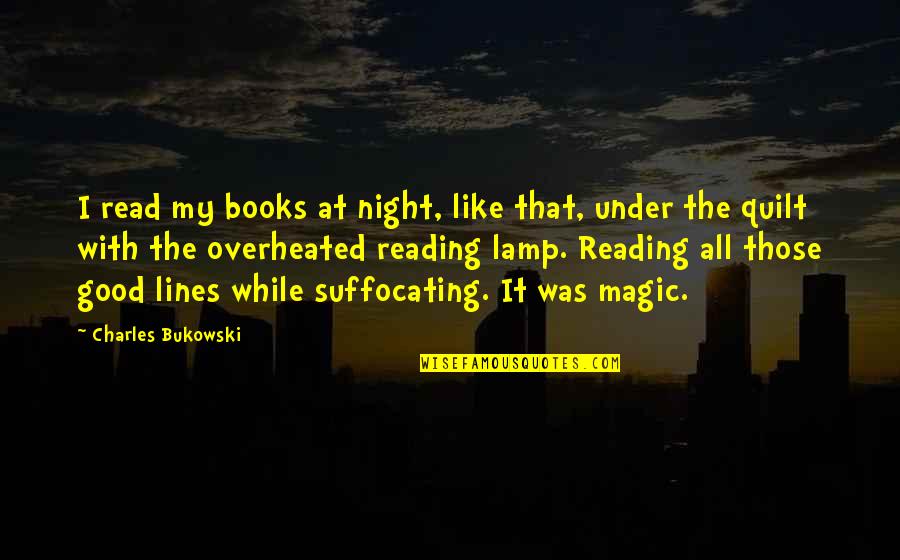 I read my books at night, like that, under the quilt with the overheated reading lamp. Reading all those good lines while suffocating. It was magic.
—
Charles Bukowski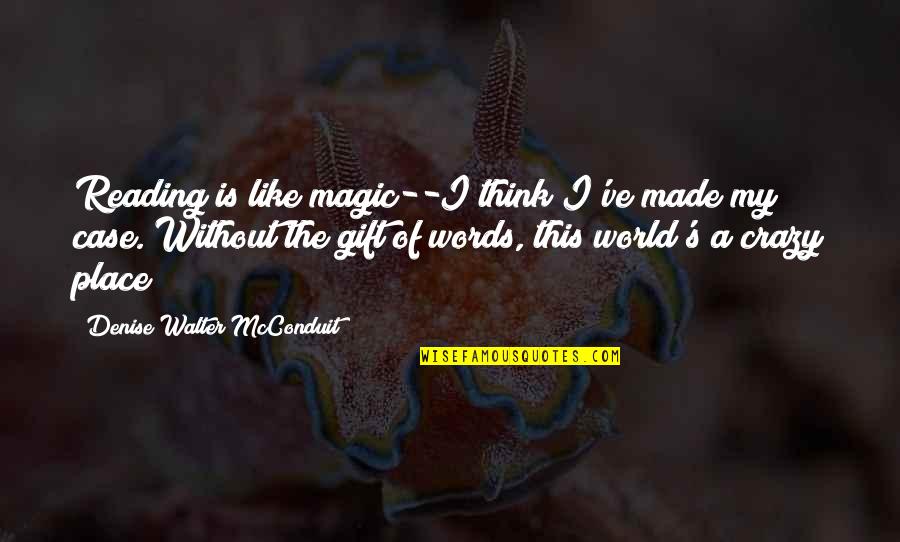 Reading is like magic--I think I've made my case. Without the gift of words, this world's a crazy place!
—
Denise Walter McConduit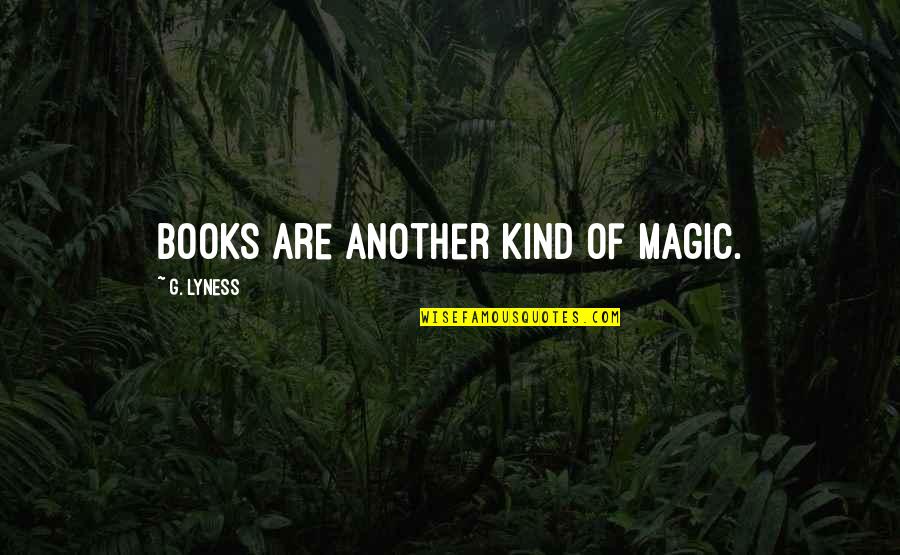 Books are another kind of magic.
—
G. Lyness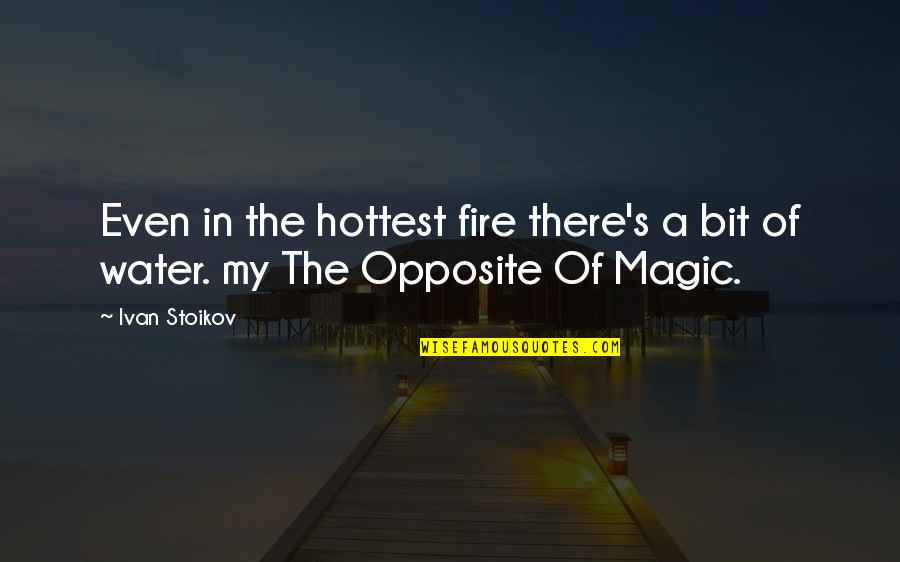 Even in the hottest fire there's a bit of water. my The Opposite Of Magic.
—
Ivan Stoikov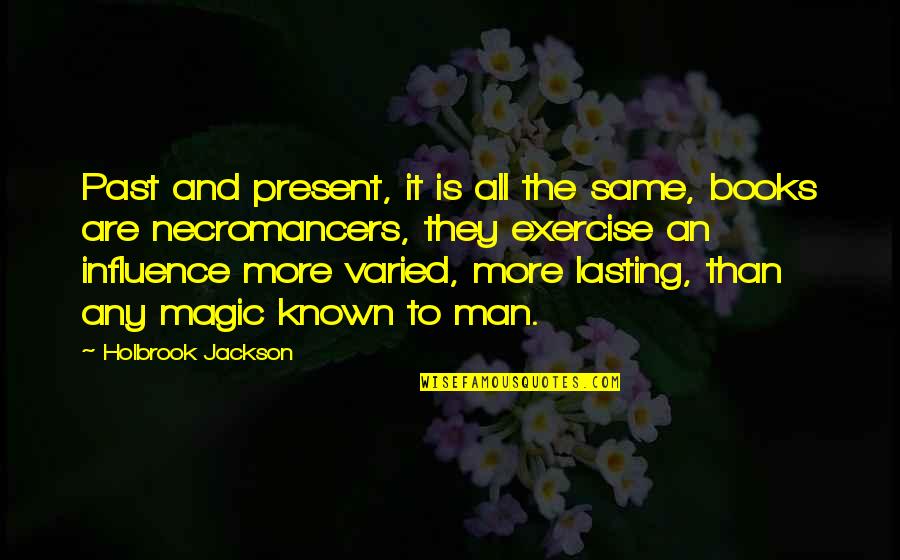 Past and present, it is all the same, books are necromancers, they exercise an influence more varied, more lasting, than any magic known to man.
—
Holbrook Jackson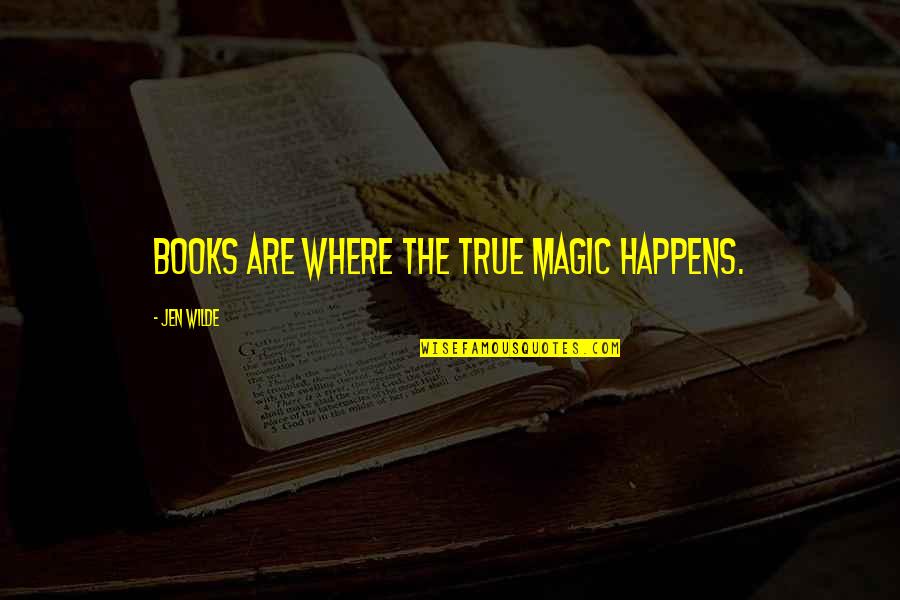 Books are where the true magic happens. —
Jen Wilde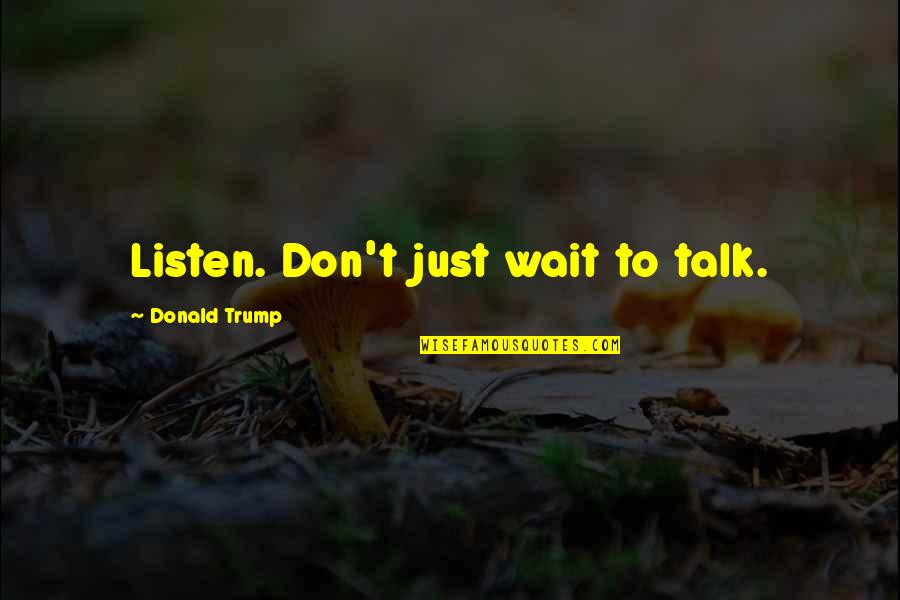 Listen. Don't just wait to talk. —
Donald Trump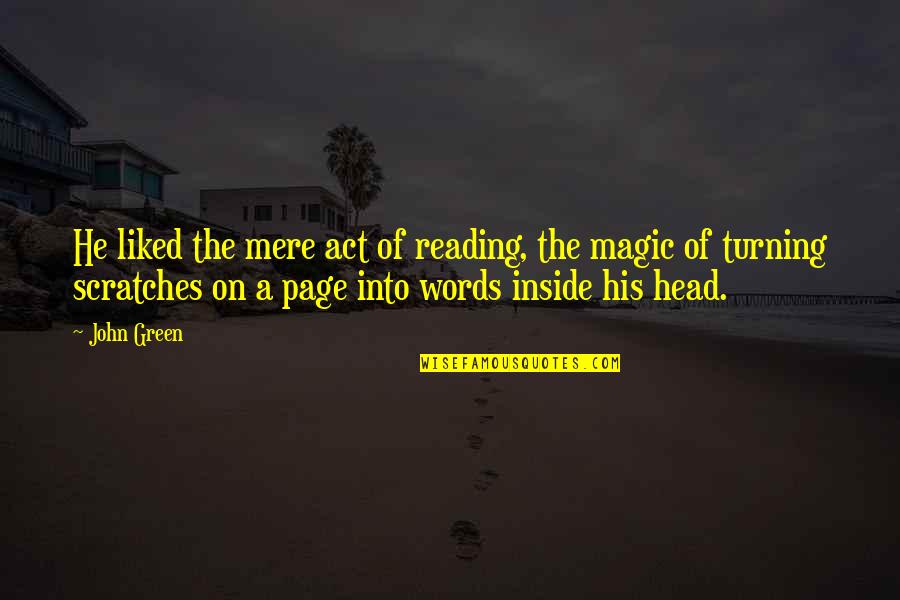 He liked the mere act of reading, the magic of turning scratches on a page into words inside his head. —
John Green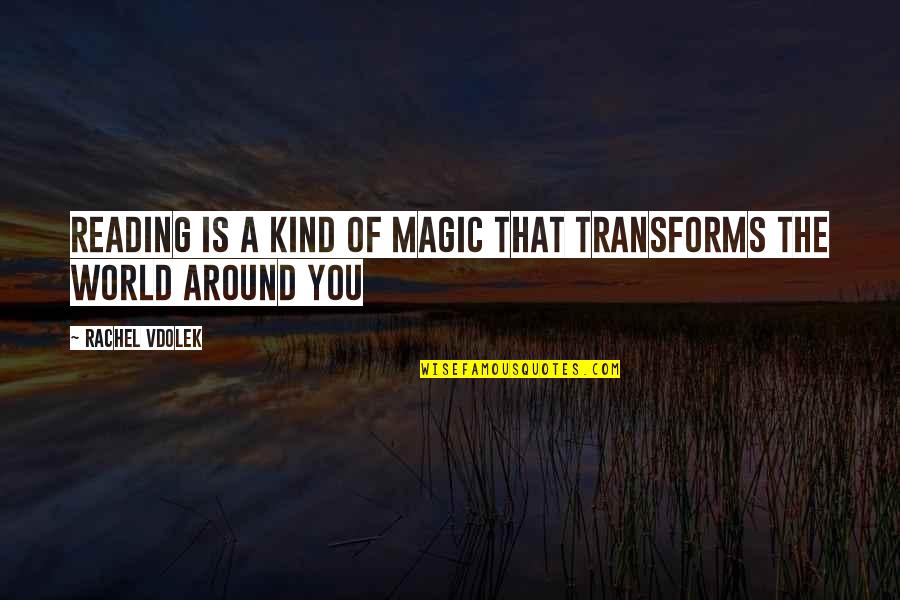 Reading is a kind of magic that transforms the world around you —
Rachel Vdolek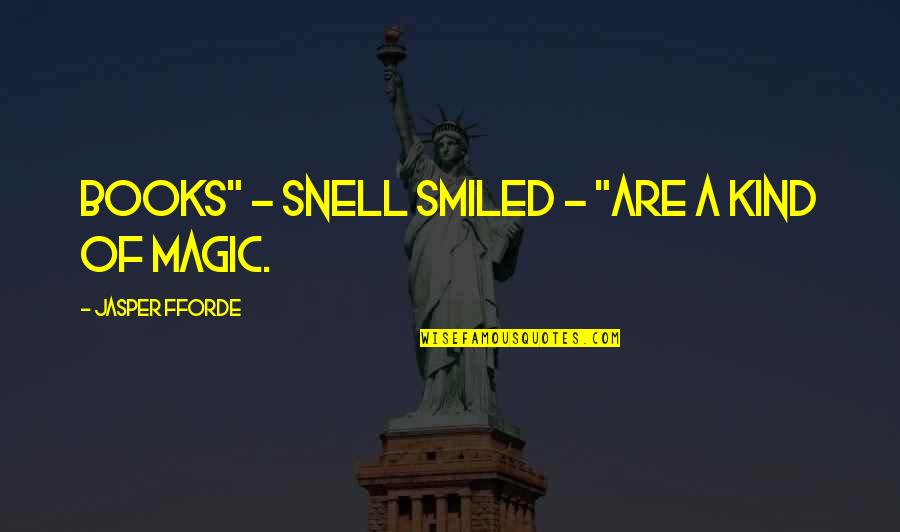 Books" - Snell smiled - "are a kind of magic. —
Jasper Fforde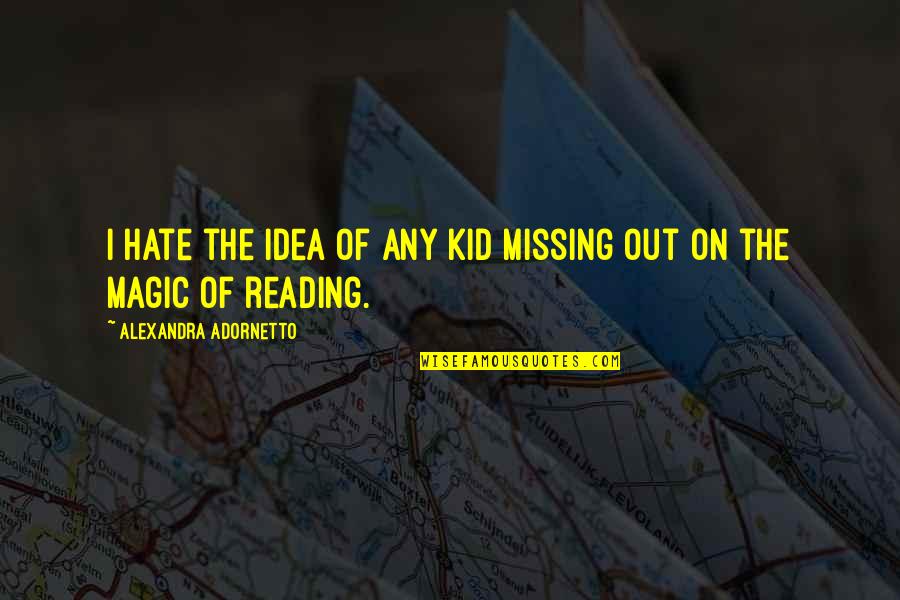 I hate the idea of any kid missing out on
the magic of reading
. —
Alexandra Adornetto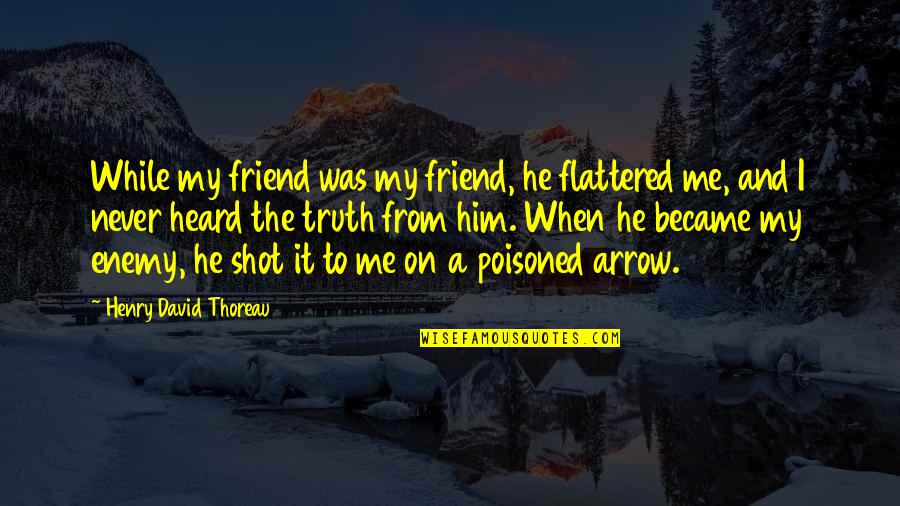 While my friend was my friend, he flattered me, and I never heard the truth from him. When he became my enemy, he shot it to me on a poisoned arrow. —
Henry David Thoreau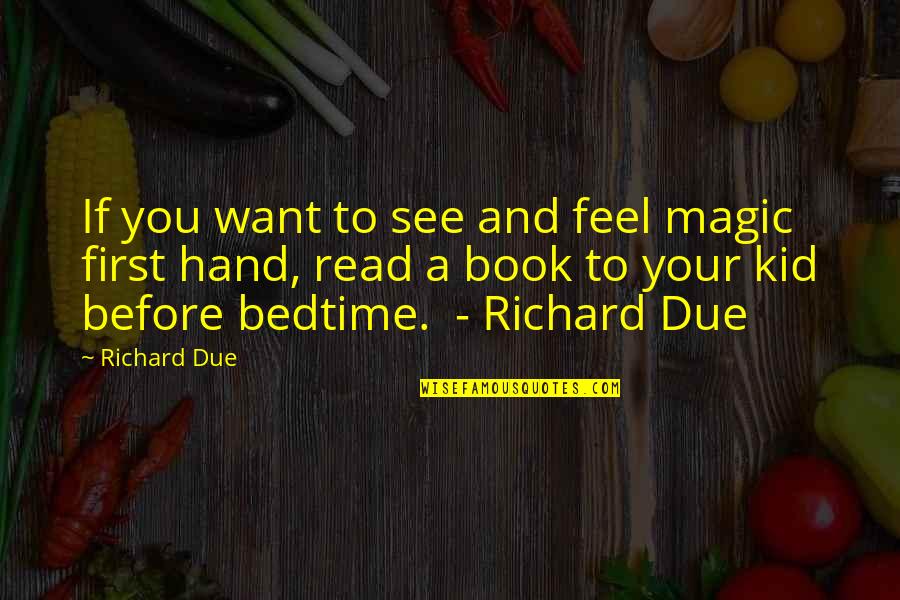 If you want to see and feel magic first hand, read a book to your kid before bedtime. - Richard Due —
Richard Due
T'is true: there's magic in the web of it ... —
William Shakespeare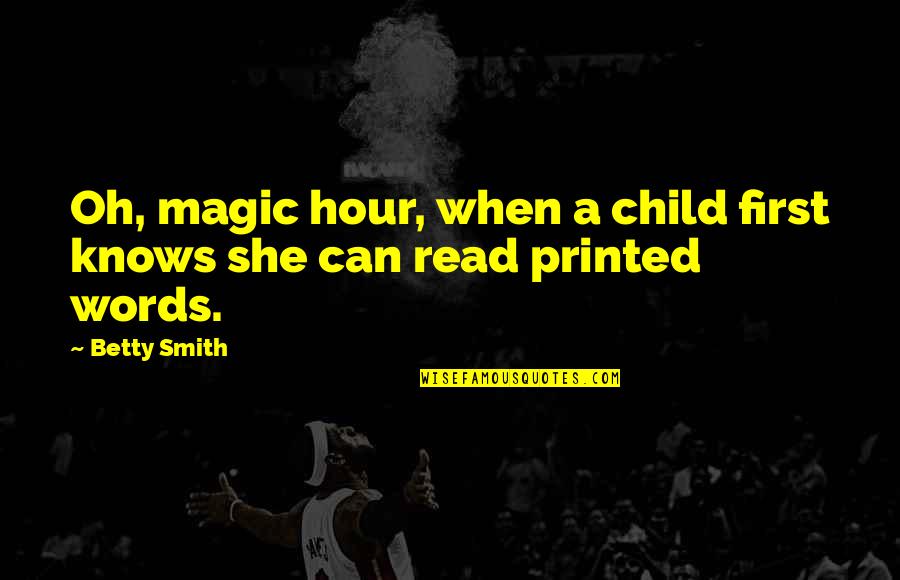 Oh, magic hour, when a child first knows she can read printed words. —
Betty Smith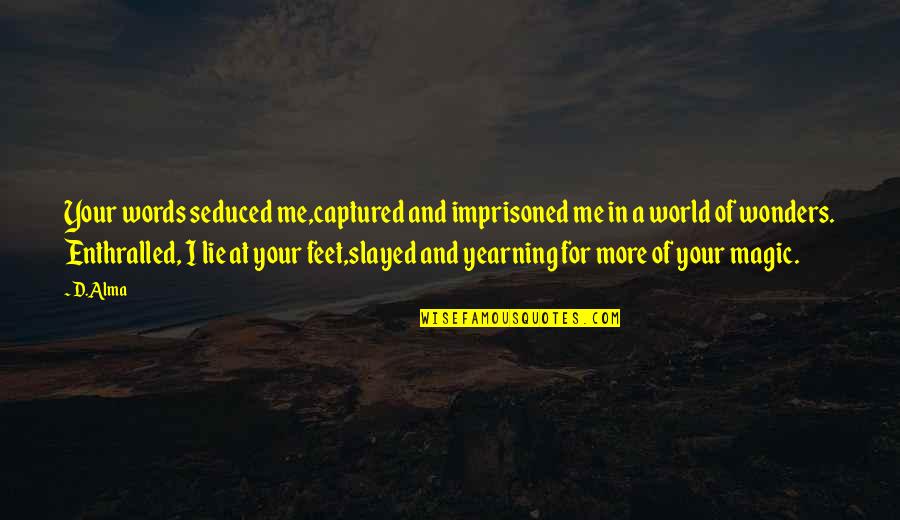 Your words seduced me,captured and imprisoned me in a world of wonders.
Enthralled, I lie at your feet,slayed and yearning for more of your magic. —
D.Alma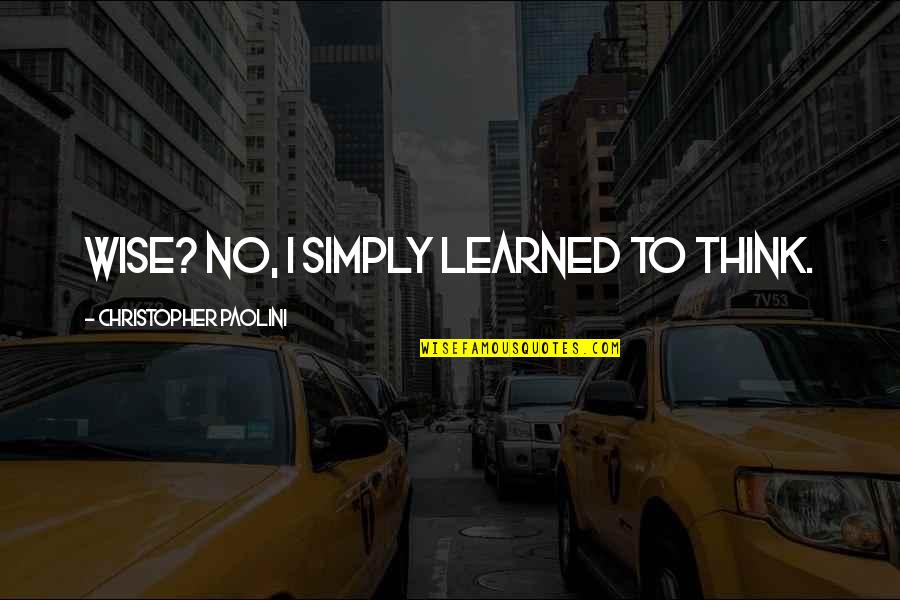 Wise? No, I simply learned to think. —
Christopher Paolini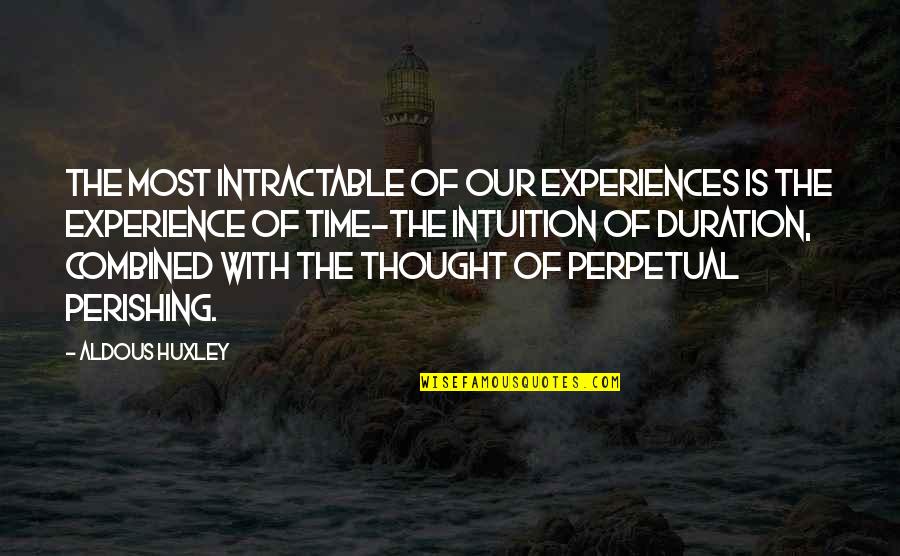 The most intractable of our experiences is the experience of Time-the intuition of duration, combined with the thought of perpetual perishing. —
Aldous Huxley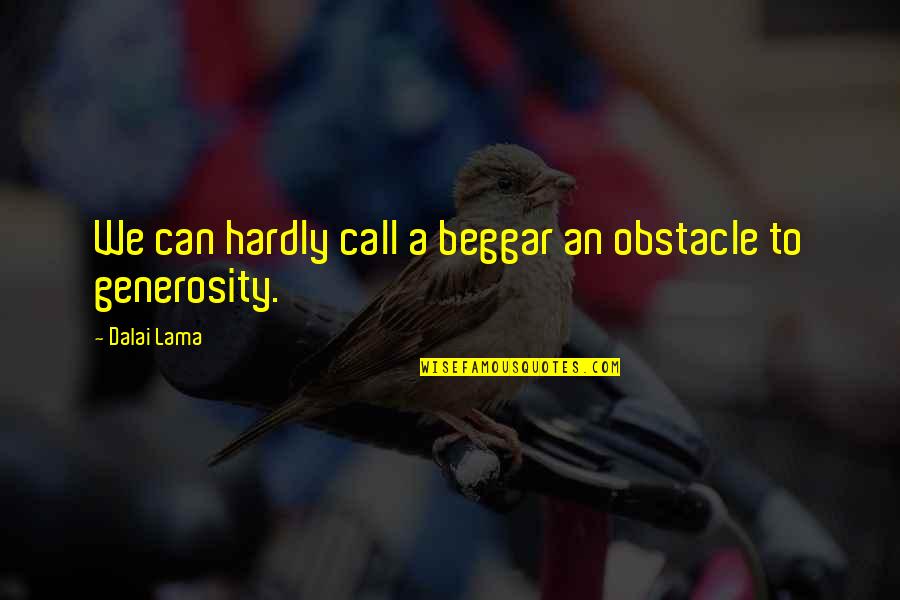 We can hardly call a beggar an obstacle to generosity. —
Dalai Lama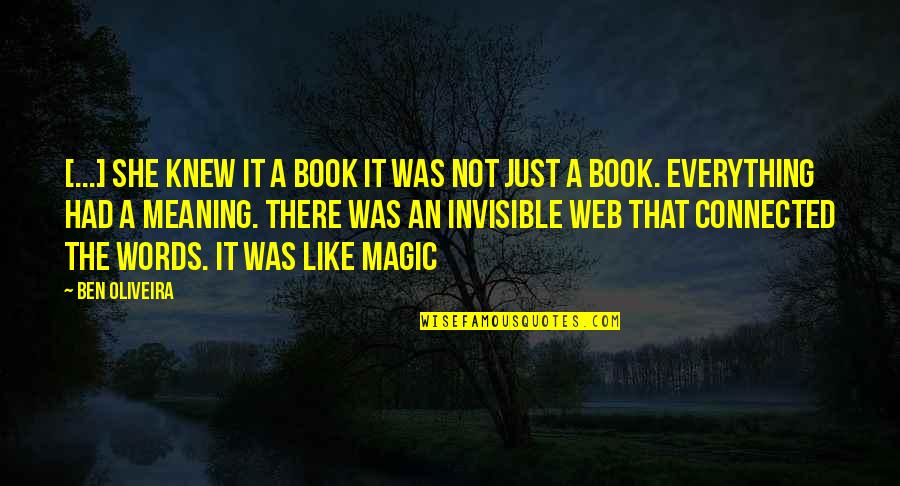 [...] She knew it a book it was not just a book. Everything had a meaning. There was an invisible web that connected the words. It was like magic —
Ben Oliveira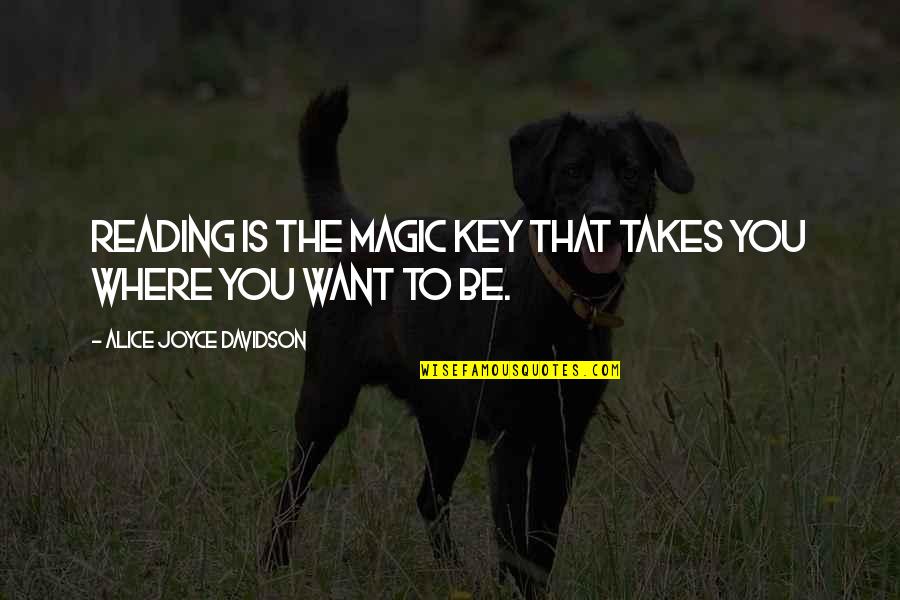 Reading is the magic key that takes you where you want to be. —
Alice Joyce Davidson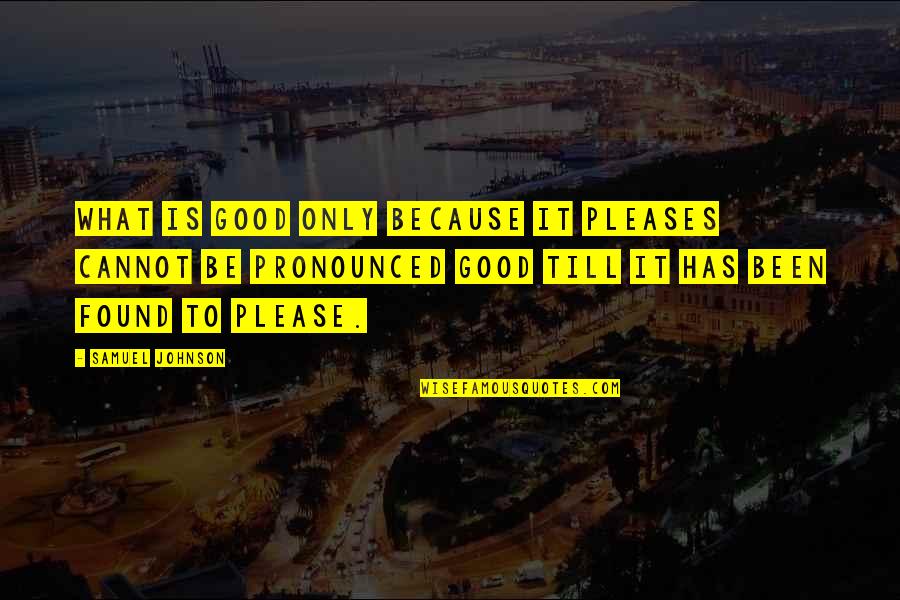 What is good only because it pleases cannot be pronounced good till it has been found to please. —
Samuel Johnson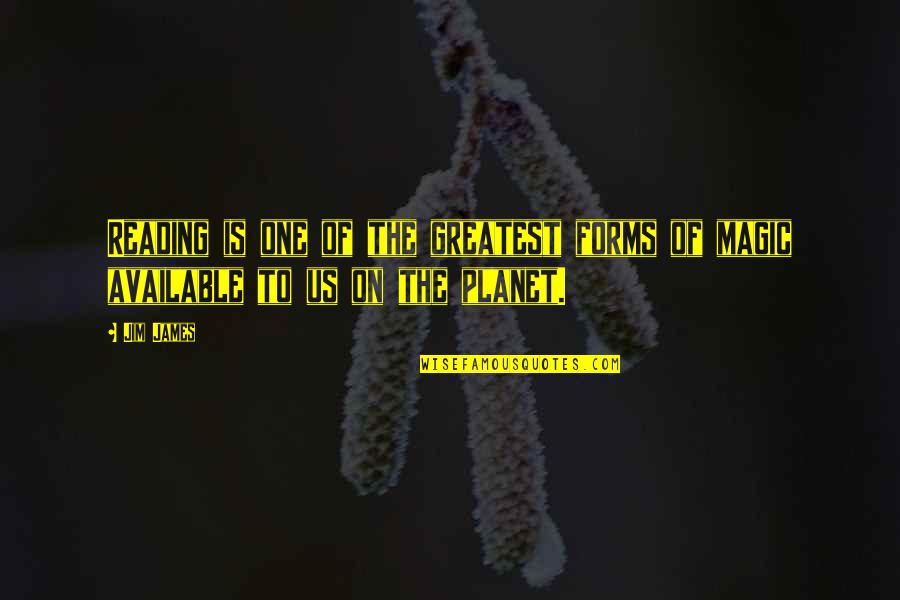 Reading is one of the greatest forms of magic available to us on the planet. —
Jim James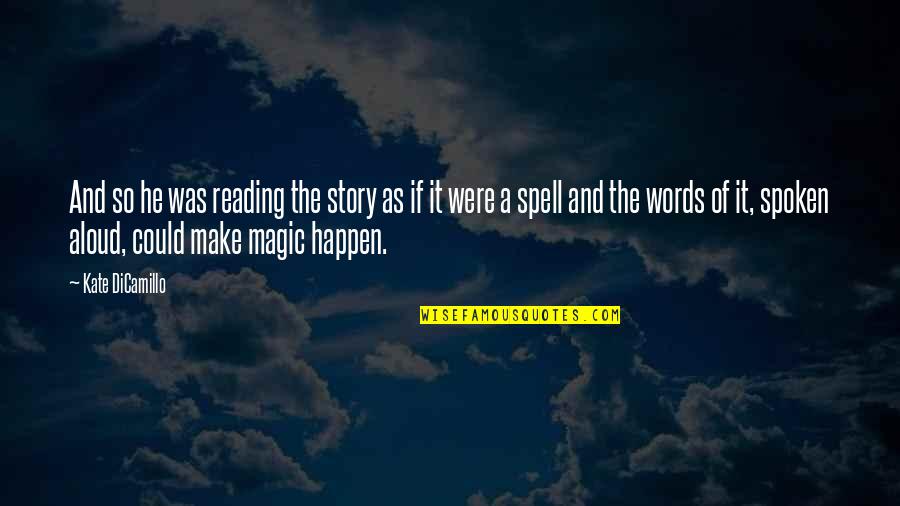 And so he was reading the story as if it were a spell and the words of it, spoken aloud, could make magic happen. —
Kate DiCamillo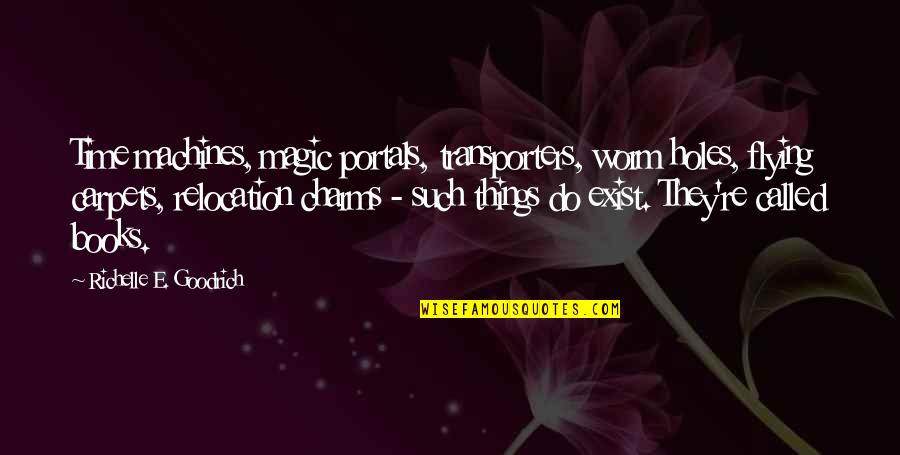 Time machines, magic portals, transporters, worm holes, flying carpets, relocation charms - such things do exist. They're called books. —
Richelle E. Goodrich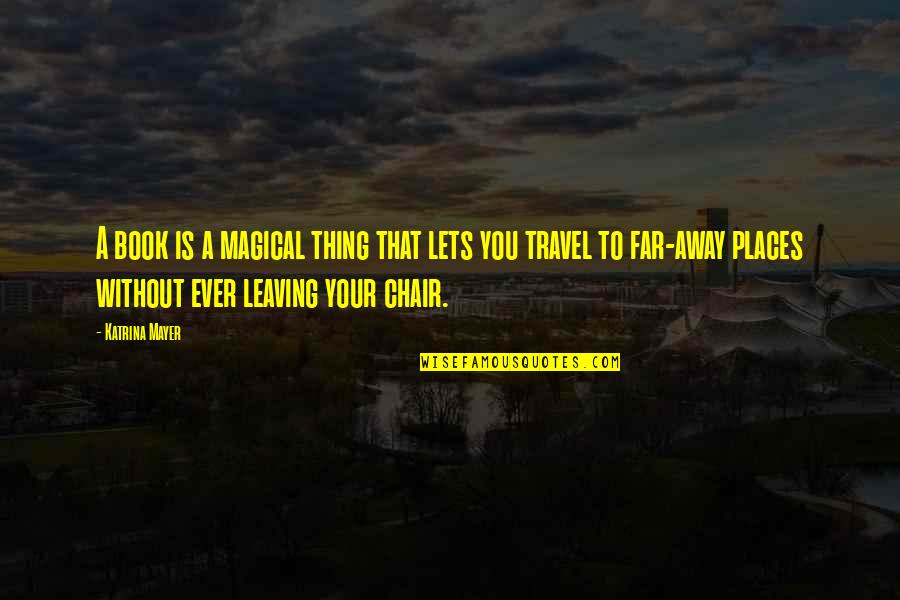 A book is a magical thing that lets you travel to far-away places without ever leaving your chair. —
Katrina Mayer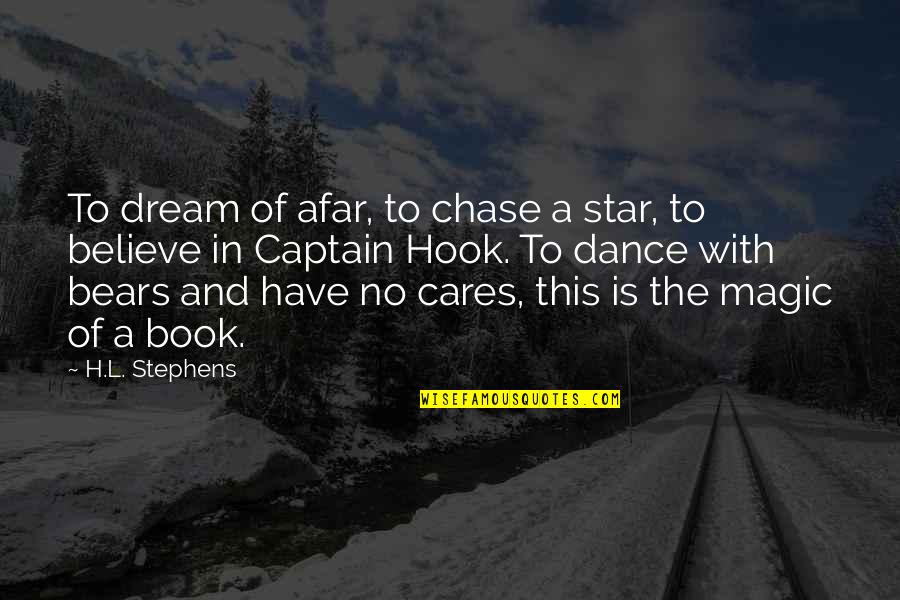 To dream of afar, to chase a star, to believe in Captain Hook. To dance with bears and have no cares, this is the magic of a book. —
H.L. Stephens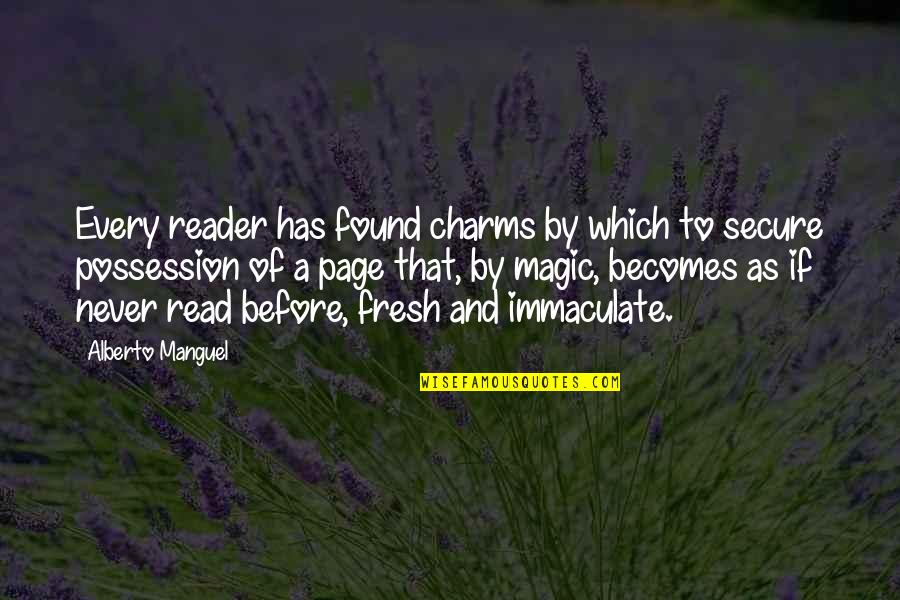 Every reader has found charms by which to secure possession of a page that, by magic, becomes as if never read before, fresh and immaculate. —
Alberto Manguel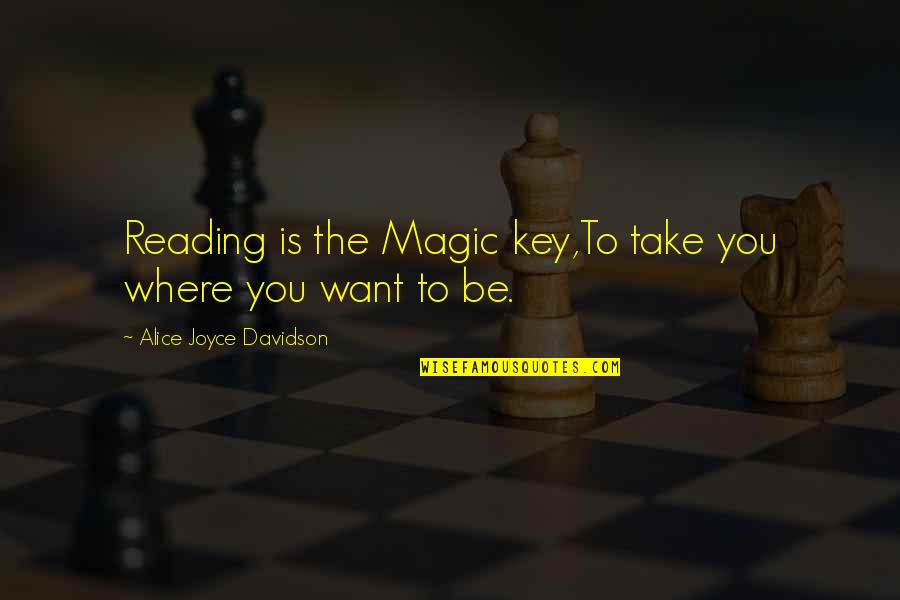 Reading is the Magic key,
To take you where you want to be. —
Alice Joyce Davidson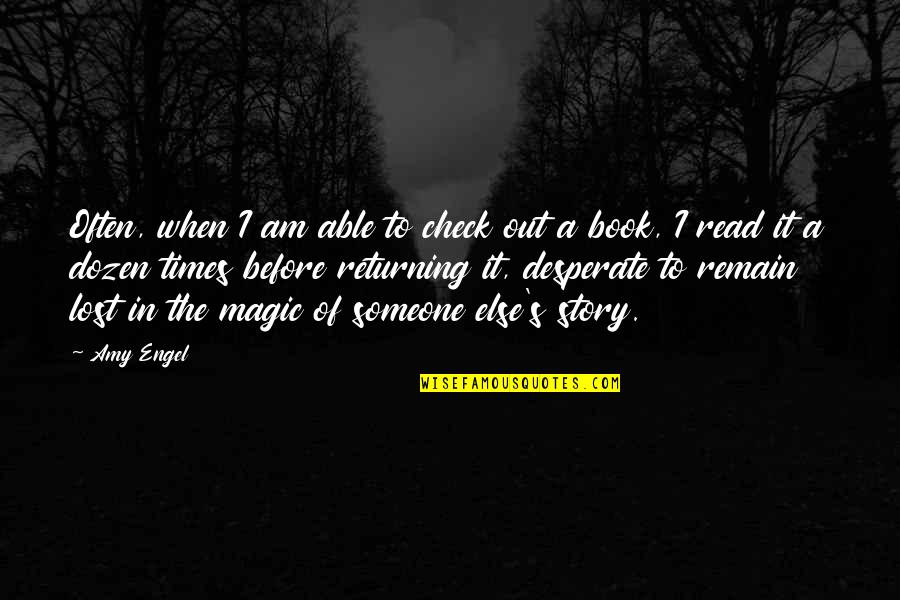 Often, when I am able to check out a book, I read it a dozen times before returning it, desperate to remain lost in the magic of someone else's story. —
Amy Engel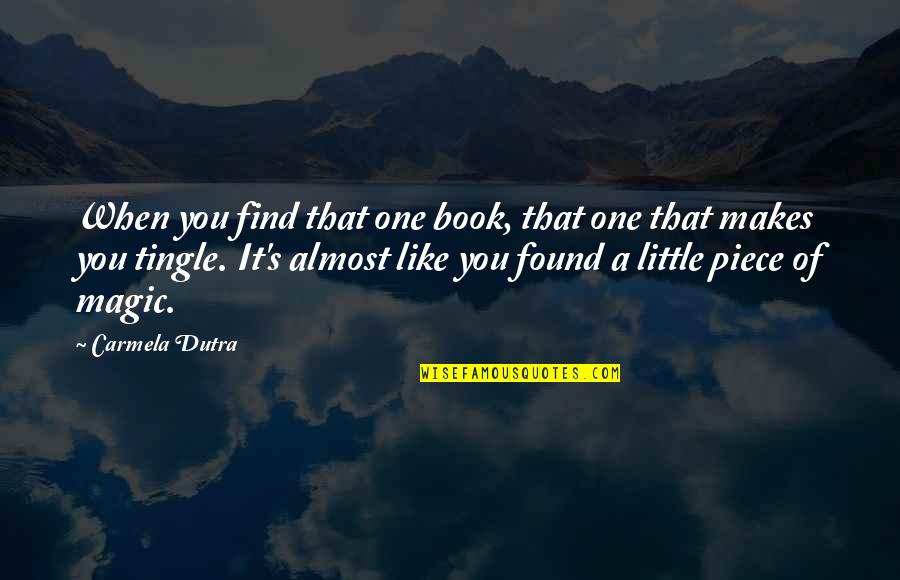 When you find that one book, that one that makes you tingle. It's almost like you found a little piece of magic. —
Carmela Dutra