The Good And Bad In Life Quotes
Collection of top 35 famous quotes about The Good And Bad In Life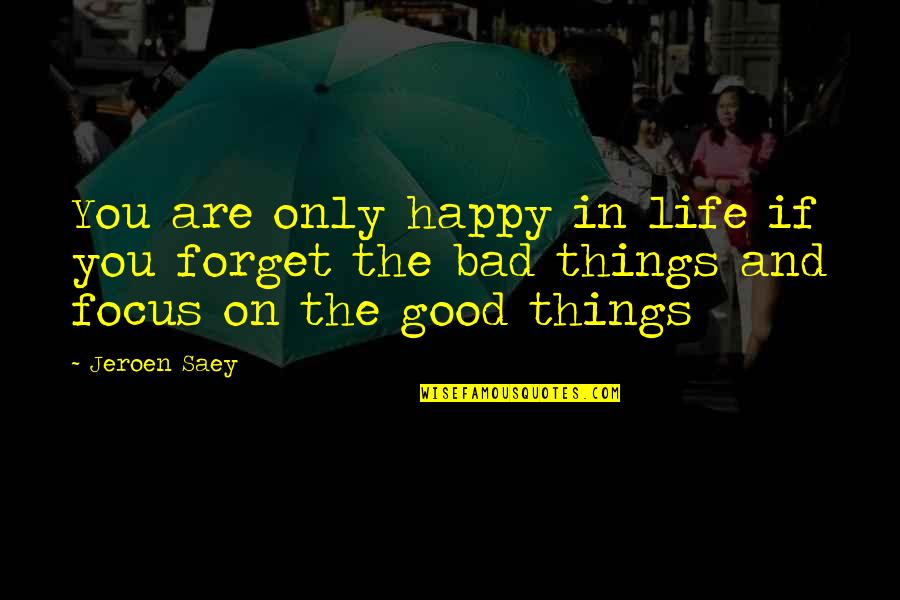 You are only happy in life if you forget the bad things and focus on the good things
—
Jeroen Saey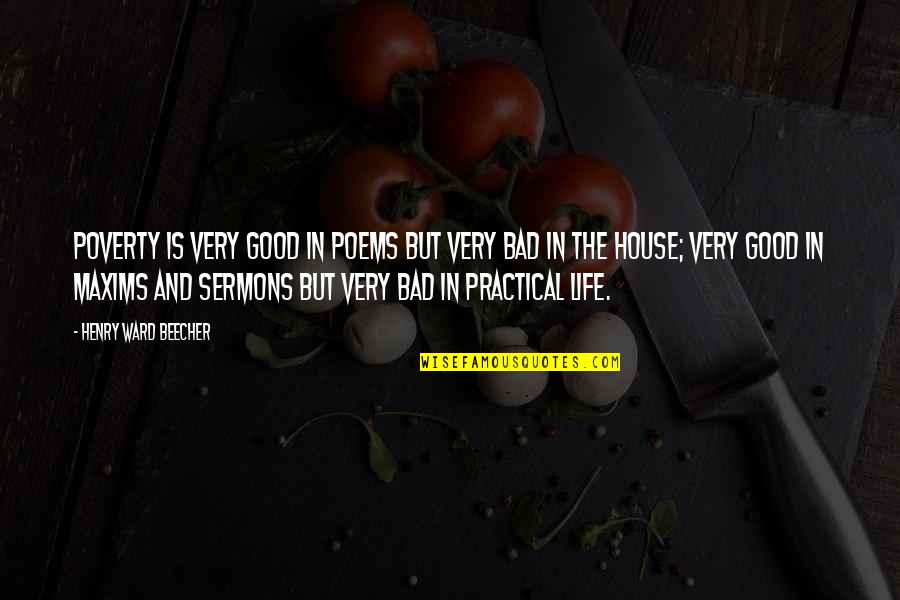 Poverty is very good in poems but very bad in the house; very good in maxims and sermons but very bad in practical life.
—
Henry Ward Beecher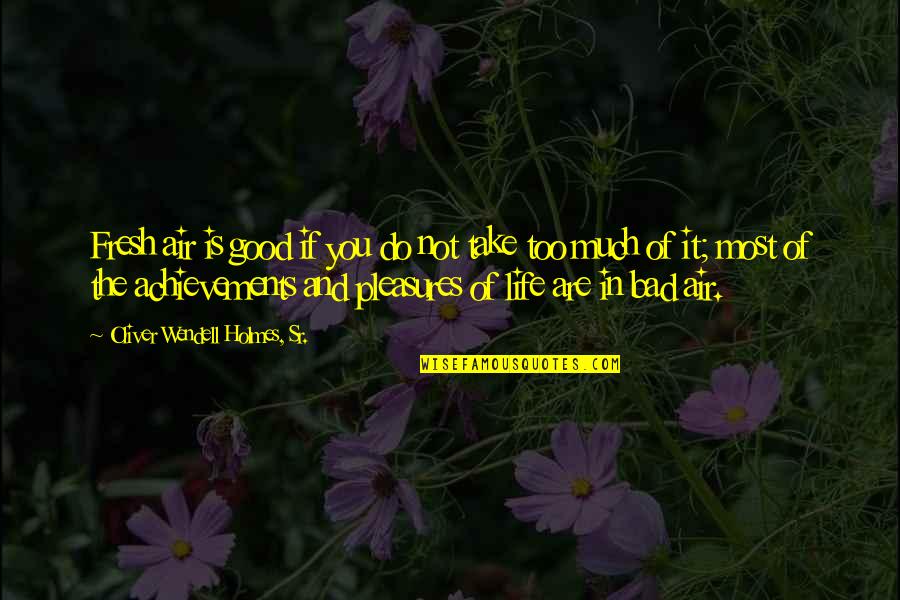 Fresh air is good if you do not take too much of it; most of the achievements and pleasures of life are in bad air.
—
Oliver Wendell Holmes, Sr.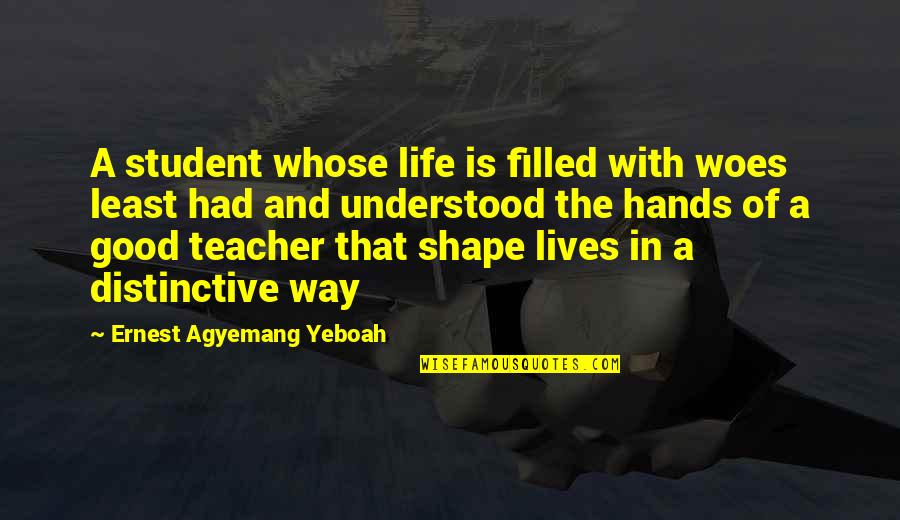 A student whose life is filled with woes least had and understood the hands of a good teacher that shape lives in a distinctive way
—
Ernest Agyemang Yeboah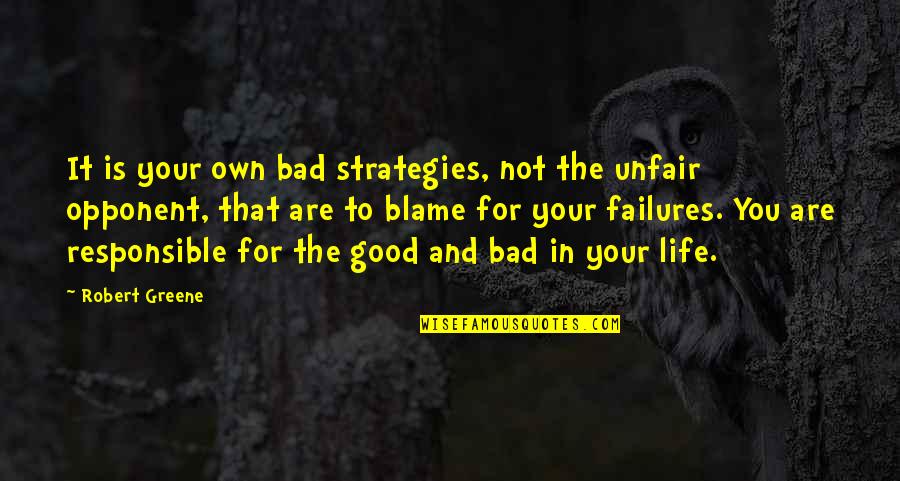 It is your own bad strategies, not the unfair opponent, that are to blame for your failures. You are responsible for the good and bad in your life.
—
Robert Greene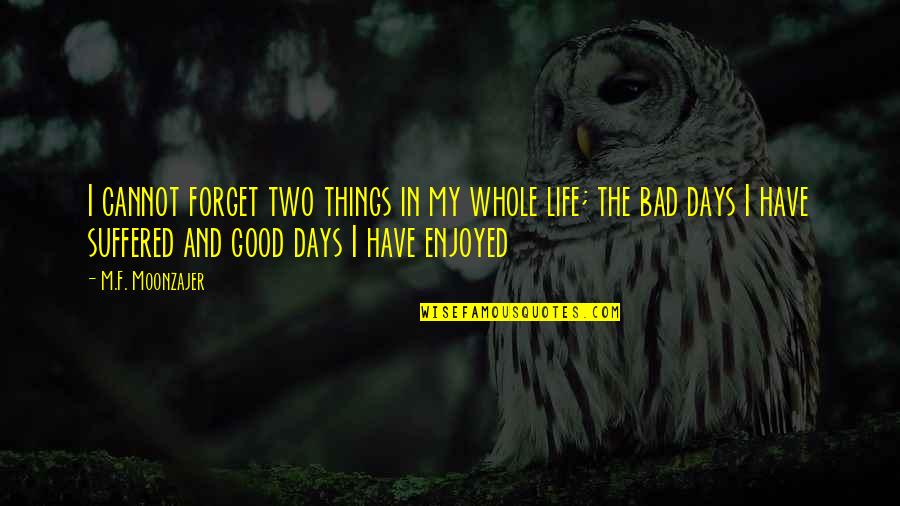 I cannot forget two things in my whole life; the bad days I have suffered and good days I have enjoyed
—
M.F. Moonzajer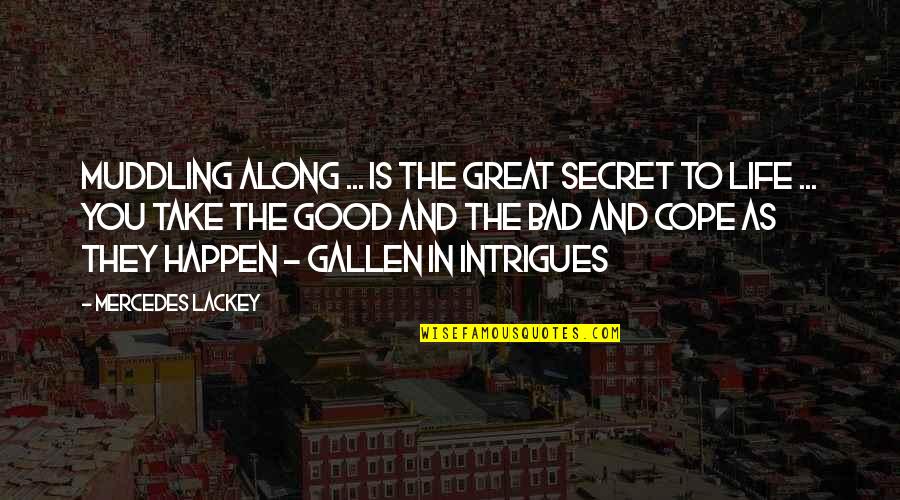 Muddling along ... is the great secret to life ... You take the good and the bad and cope as they happen - Gallen in Intrigues
—
Mercedes Lackey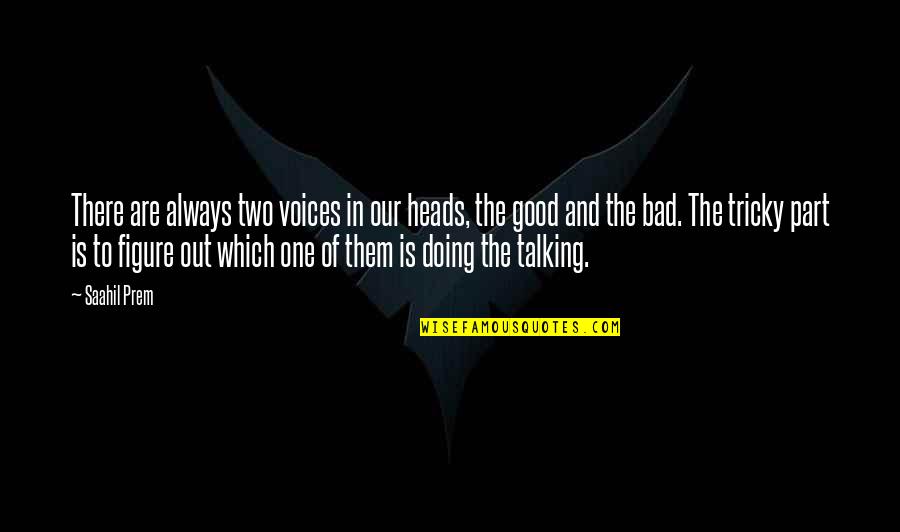 There are always two voices in our heads, the good and the bad. The tricky part is to figure out which one of them is doing the talking.
—
Saahil Prem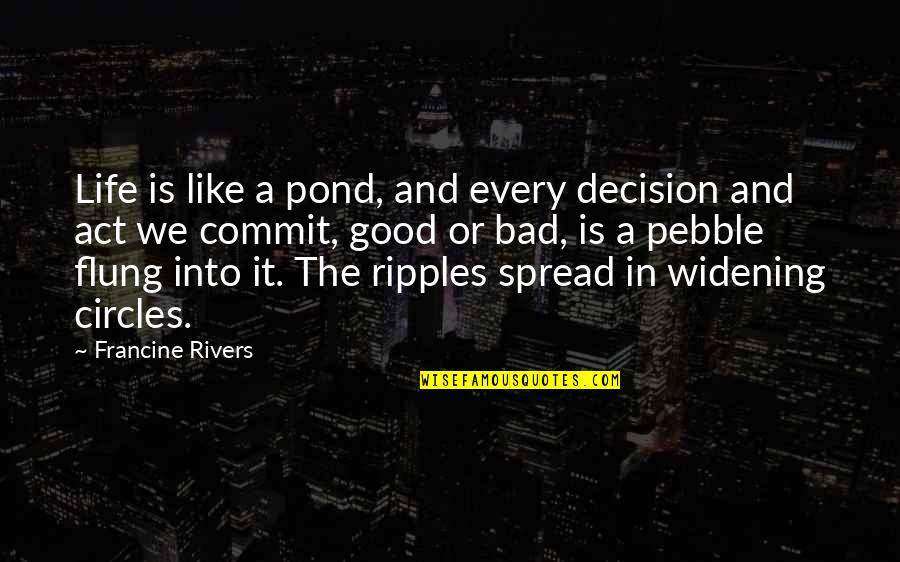 Life is like a pond, and every decision and act we commit, good or bad, is a pebble flung into it. The ripples spread in widening circles.
—
Francine Rivers
Anything good, honorable, and desirable in life is based on love. Anything bad or evil is simply life without the love involved.
—
Jim Stovall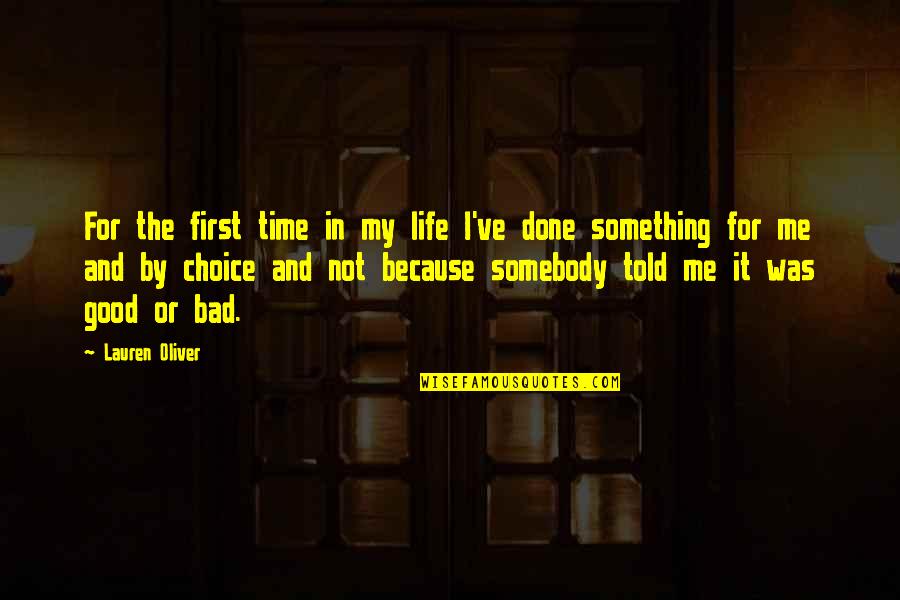 For the first time in my life I've done something for me and by choice and not because somebody told me it was good or bad. —
Lauren Oliver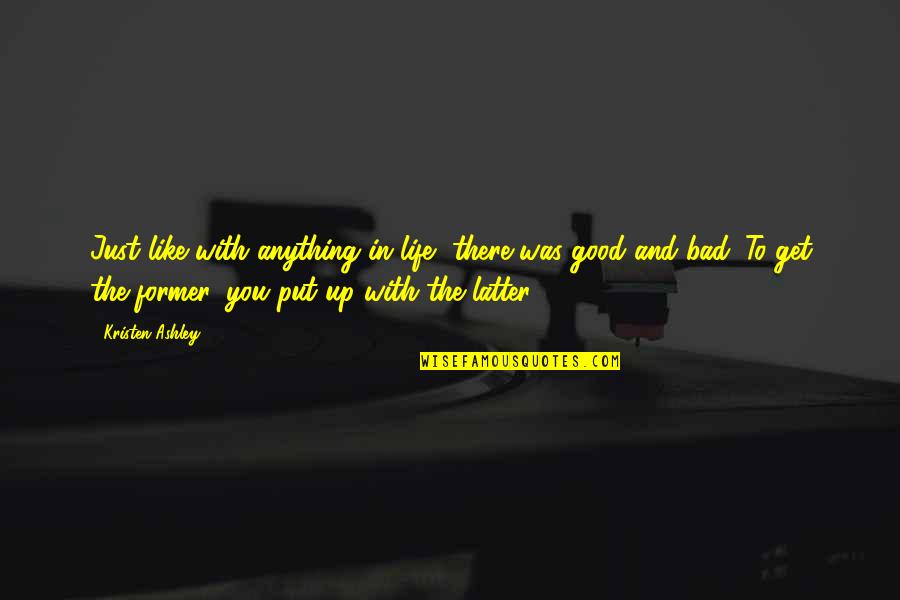 Just like with anything in life, there was good and bad. To get the former, you put up with the latter. —
Kristen Ashley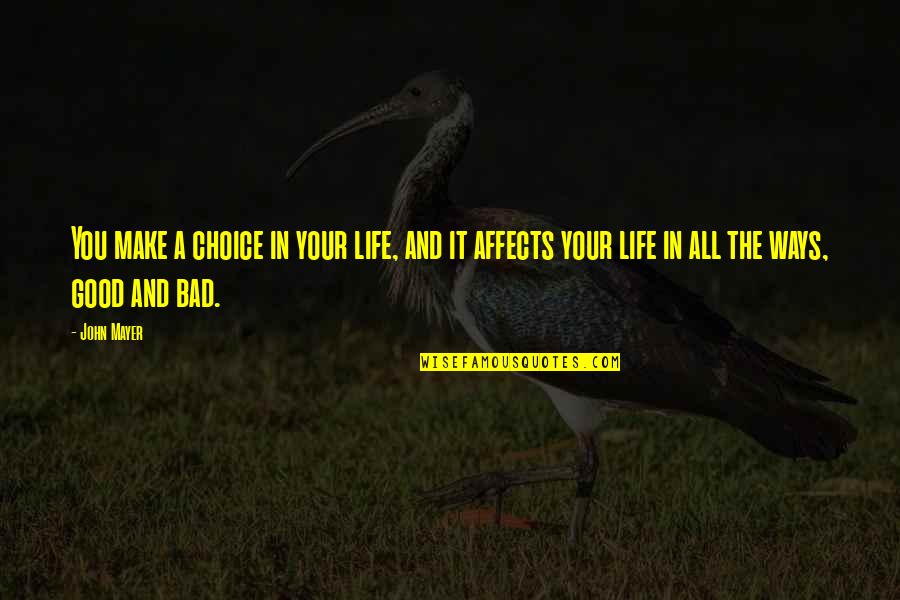 You make a choice in your life, and it affects your life in all the ways, good and bad. —
John Mayer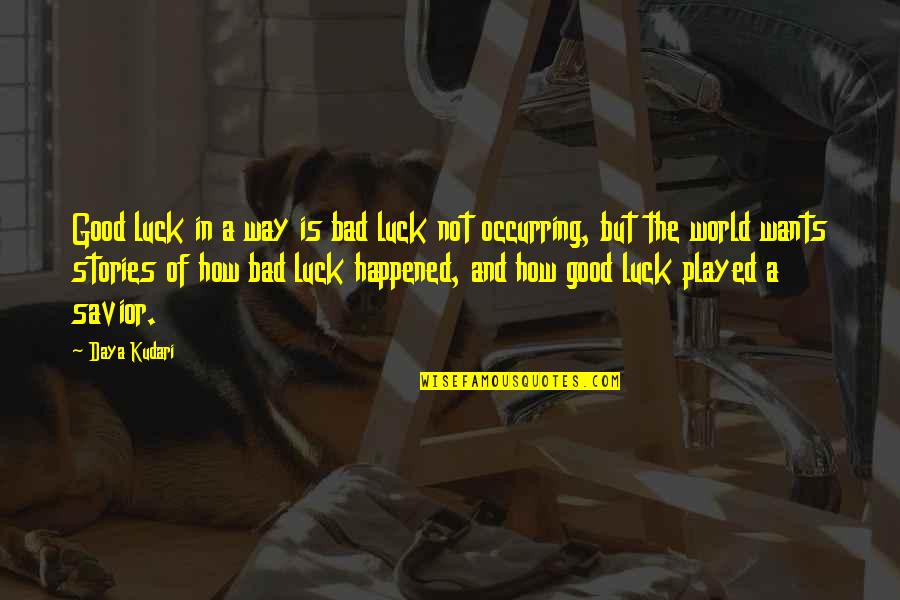 Good luck in a way is bad luck not occurring, but the world wants stories of how bad luck happened, and how good luck played a savior. —
Daya Kudari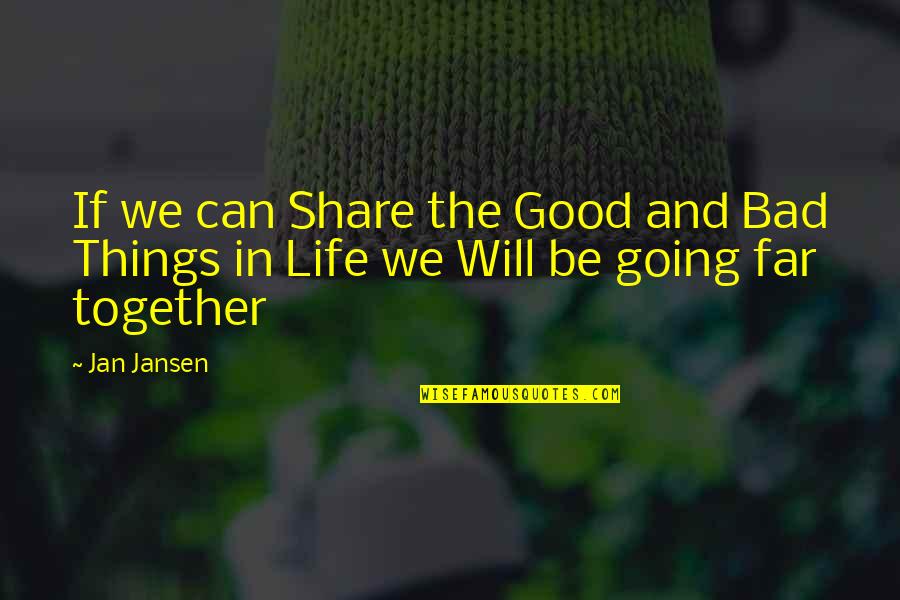 If we can Share the Good and Bad Things in Life we Will be going far together —
Jan Jansen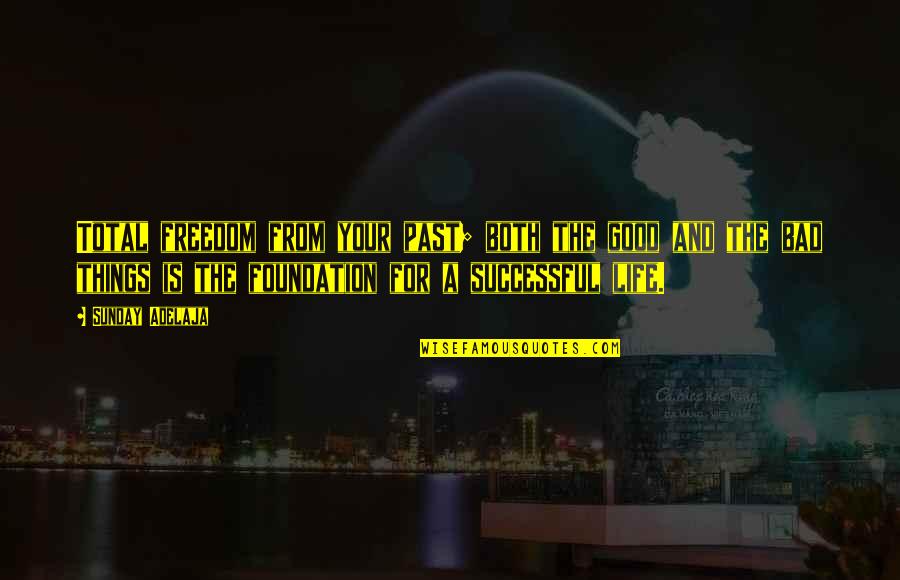 Total freedom from your past; both the good and the bad things is the foundation for a successful life. —
Sunday Adelaja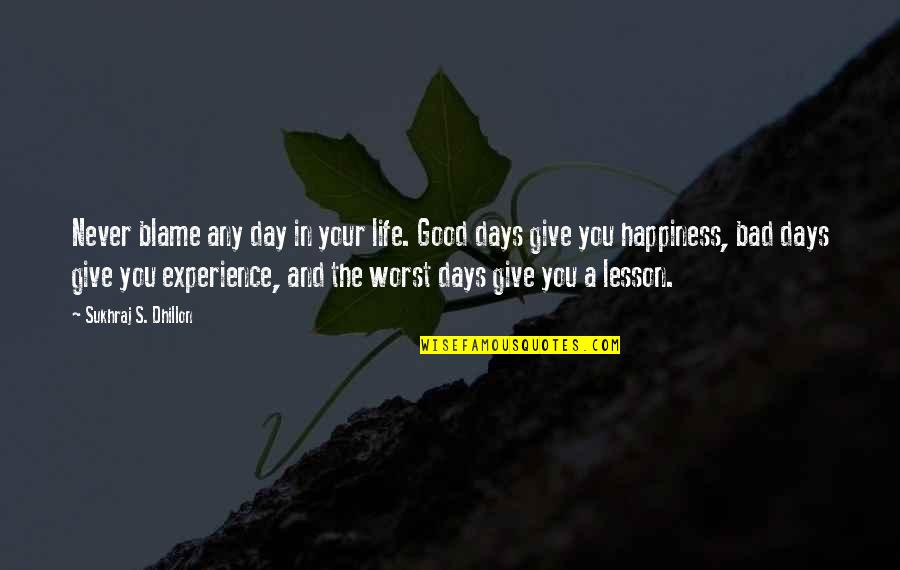 Never blame any day in your life. Good days give you happiness, bad days give you experience, and the worst days give you a lesson. —
Sukhraj S. Dhillon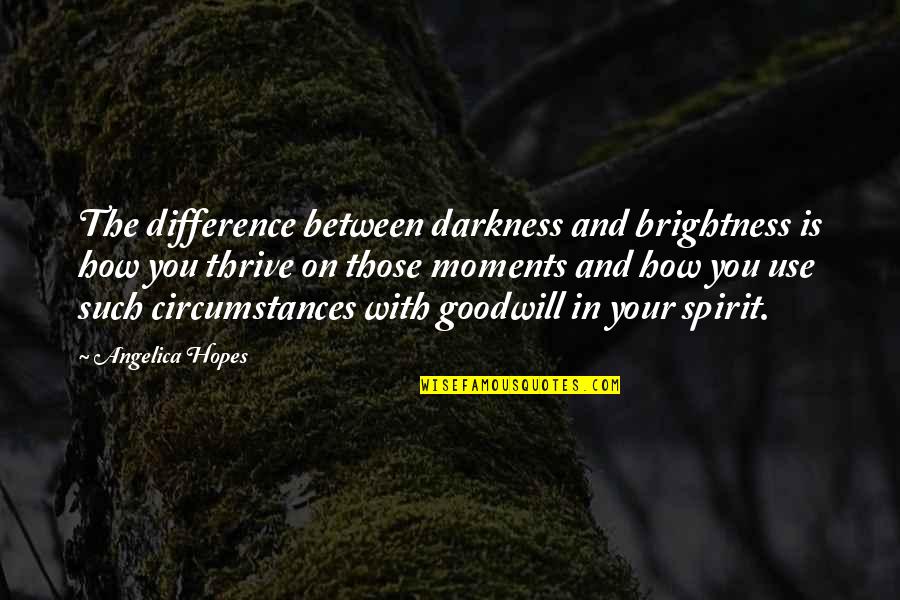 The difference between darkness and brightness is how you thrive on those moments and how you use such circumstances with goodwill in your spirit. —
Angelica Hopes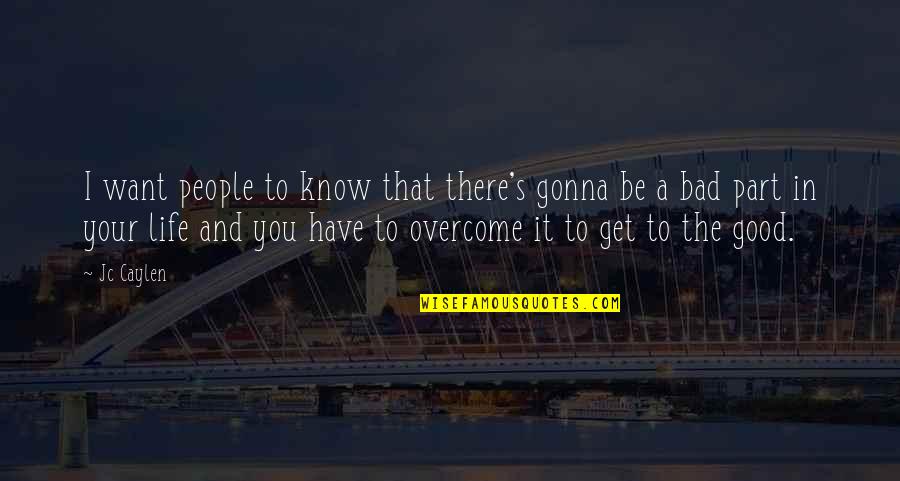 I want people to know that there's gonna be a bad part in your life and you have to overcome it to get to the good. —
Jc Caylen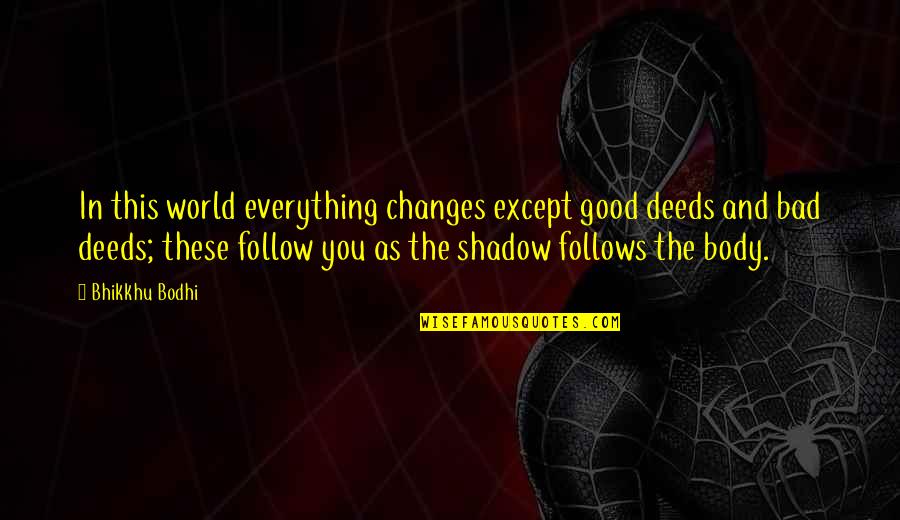 In this world everything changes except good deeds and bad deeds; these follow you as the shadow follows the body. —
Bhikkhu Bodhi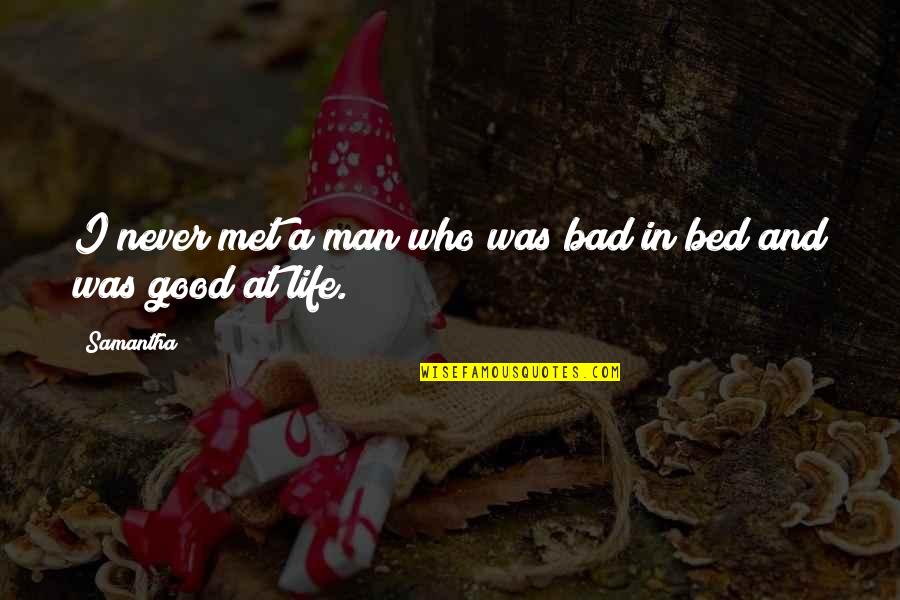 I never met a man who was bad in bed and was good at life. —
Samantha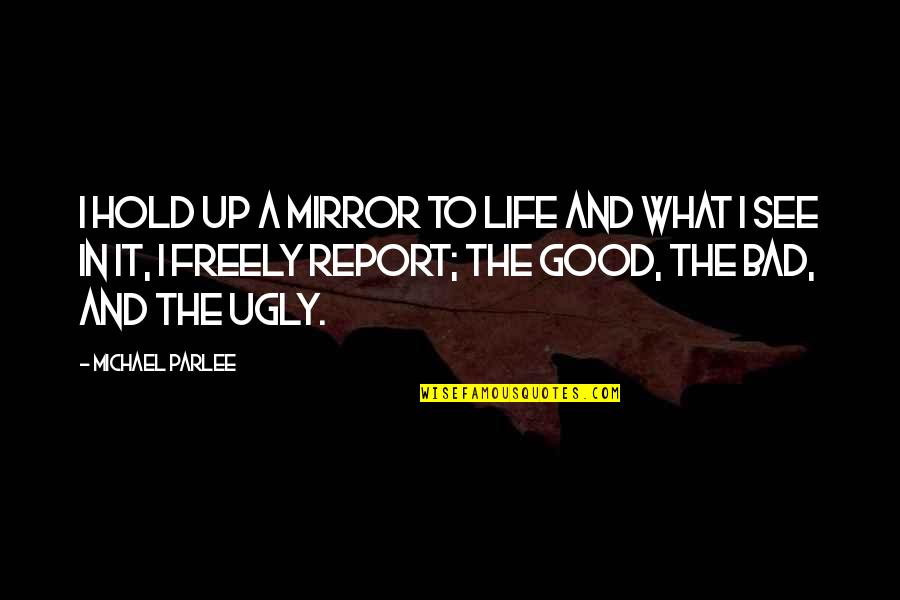 I hold up a mirror to life and what I see in it, I freely report; the good, the bad, and the ugly. —
Michael Parlee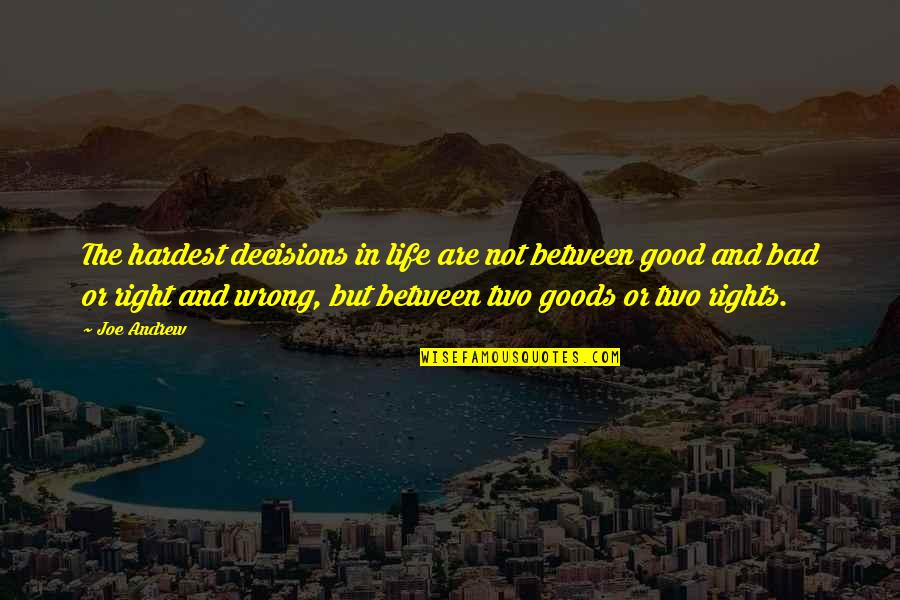 The hardest decisions in life are not between good and bad or right and wrong, but between two goods or two rights. —
Joe Andrew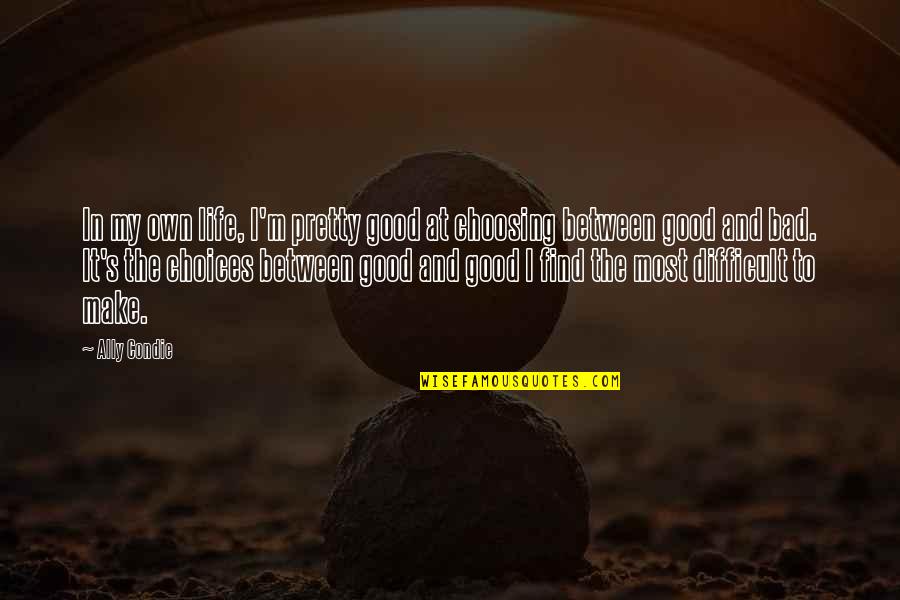 In my own life, I'm pretty good at choosing between good and bad. It's the choices between good and good I find the most difficult to make. —
Ally Condie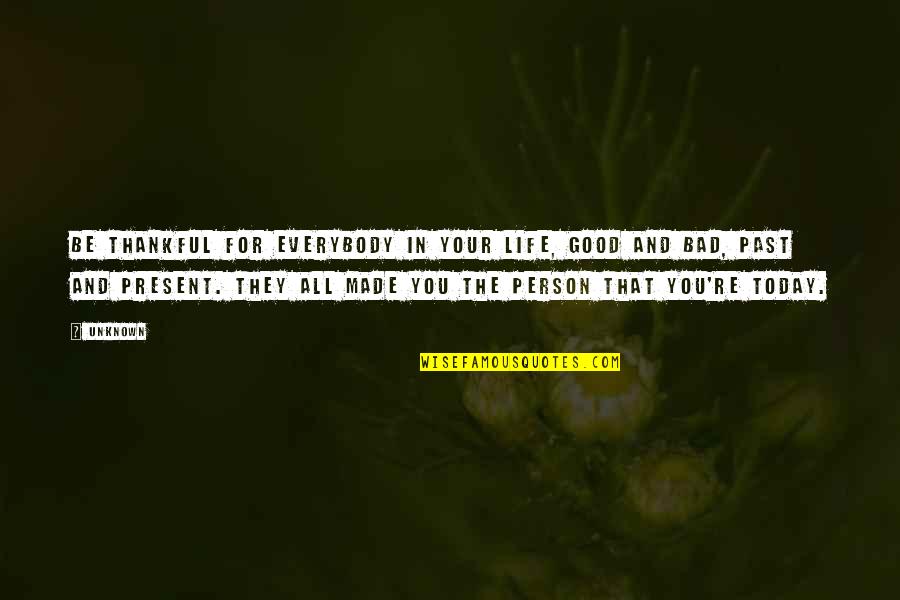 Be thankful for everybody in your life, good and bad, past and present. They all made you the person that you're today. —
Unknown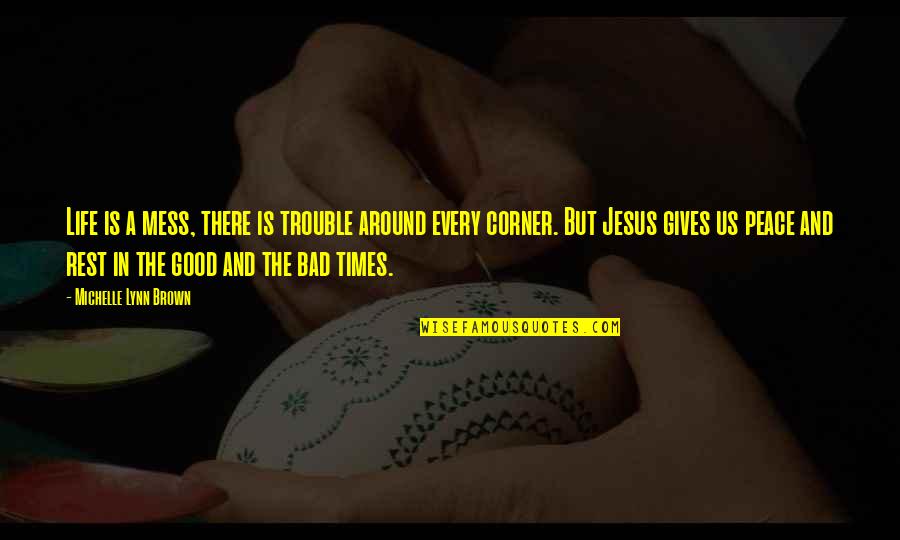 Life is a mess, there is trouble around every corner. But Jesus gives us peace and rest in the good and the bad times. —
Michelle Lynn Brown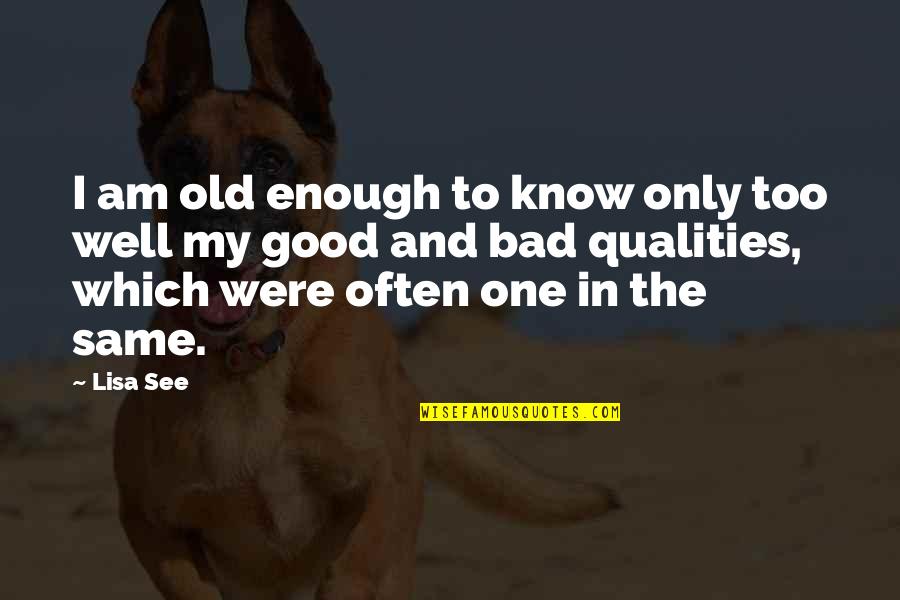 I am old enough to know only too well my good and bad qualities, which were often one in the same. —
Lisa See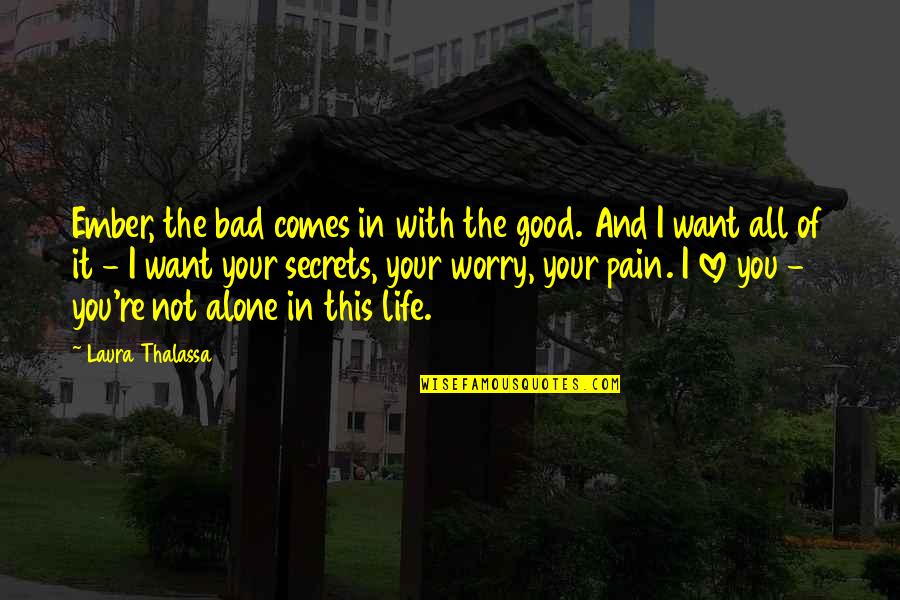 Ember, the bad comes in with the good. And I want all of it - I want your secrets, your worry, your pain. I love you - you're not alone in this life. —
Laura Thalassa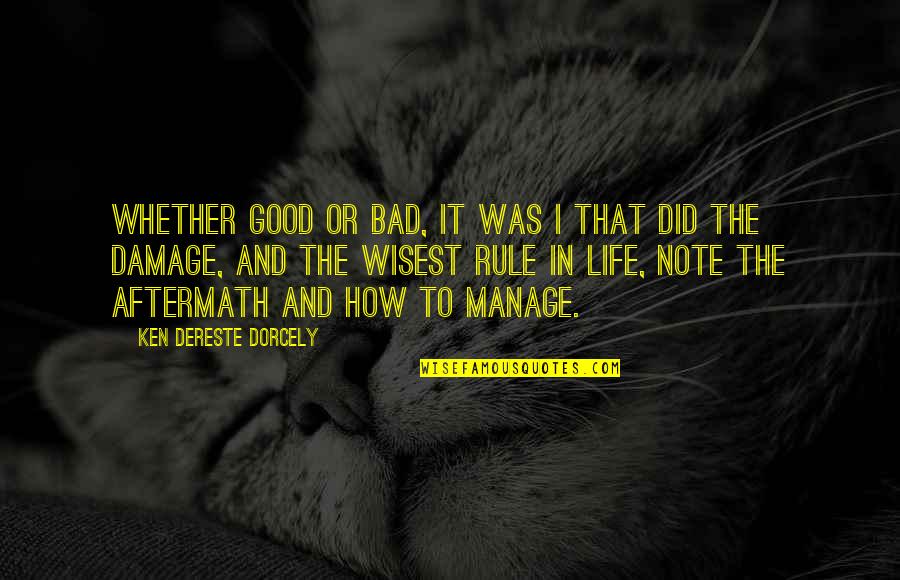 Whether good or bad, it was I that did the damage, and the wisest rule in life, note the aftermath and how to manage. —
Ken Dereste Dorcely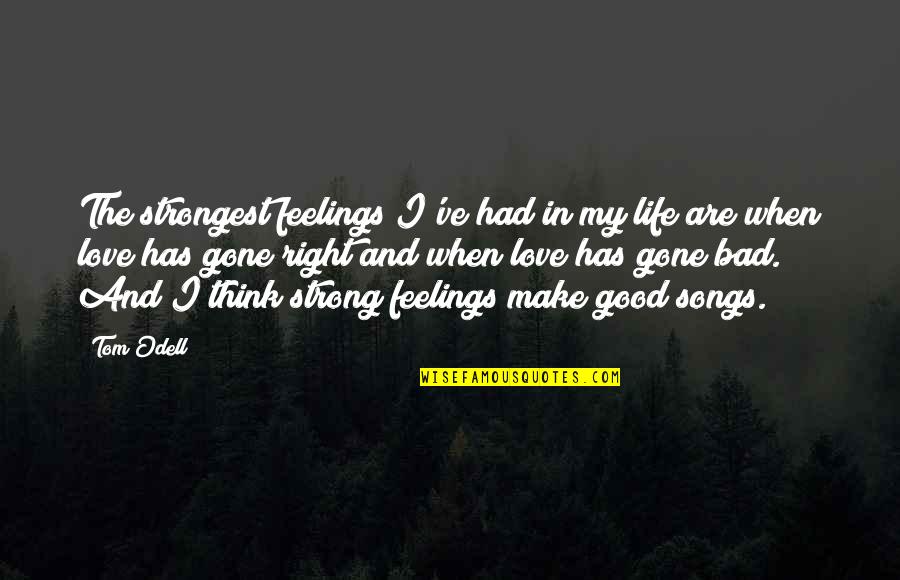 The strongest feelings I've had in my life are when love has gone right and when love has gone bad. And I think strong feelings make good songs. —
Tom Odell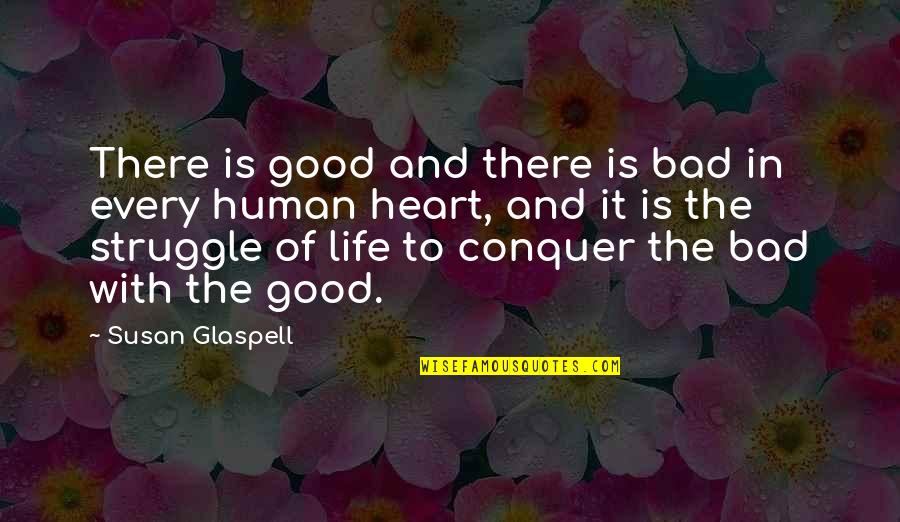 There is good and there is bad in every human heart, and it is the struggle of life to conquer the bad with the good. —
Susan Glaspell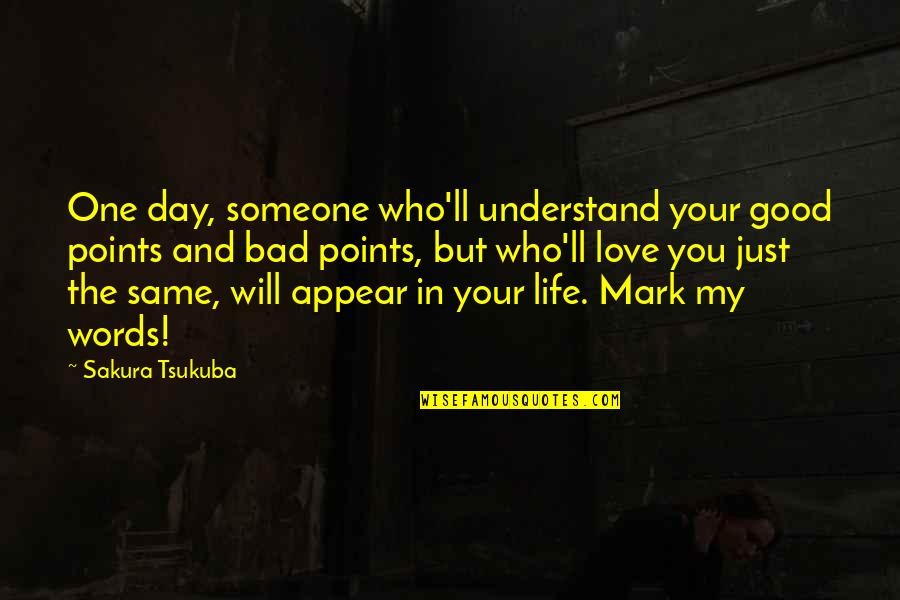 One day, someone who'll understand your good points and bad points, but who'll love you just the same, will appear in your life. Mark my words! —
Sakura Tsukuba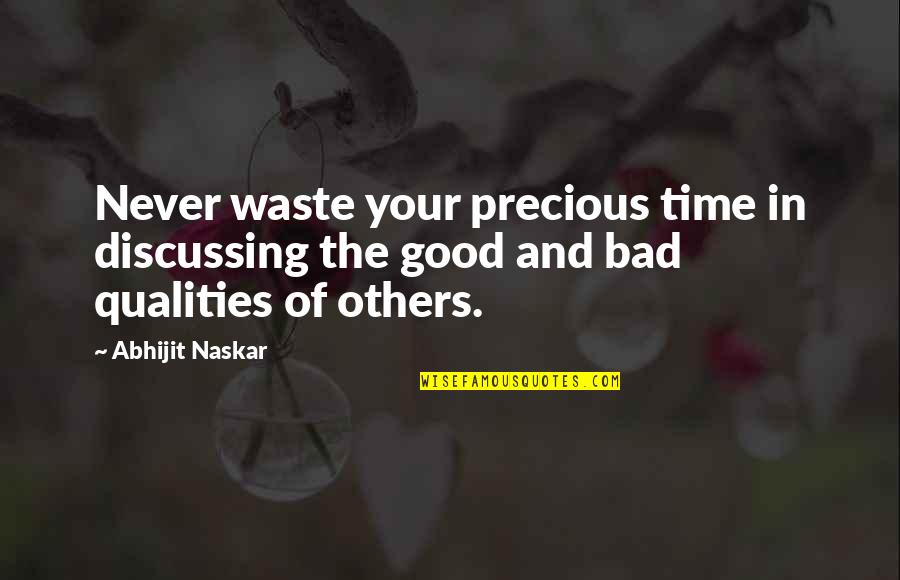 Never waste your precious time in discussing the good and bad qualities of others. —
Abhijit Naskar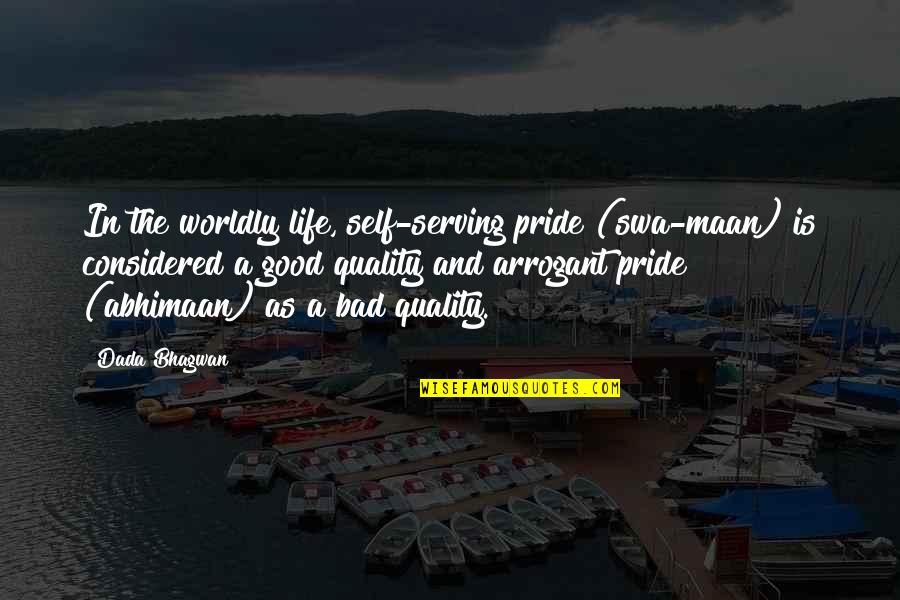 In the worldly life, self-serving pride (swa-maan) is considered a good quality and arrogant pride (abhimaan) as a bad quality. —
Dada Bhagwan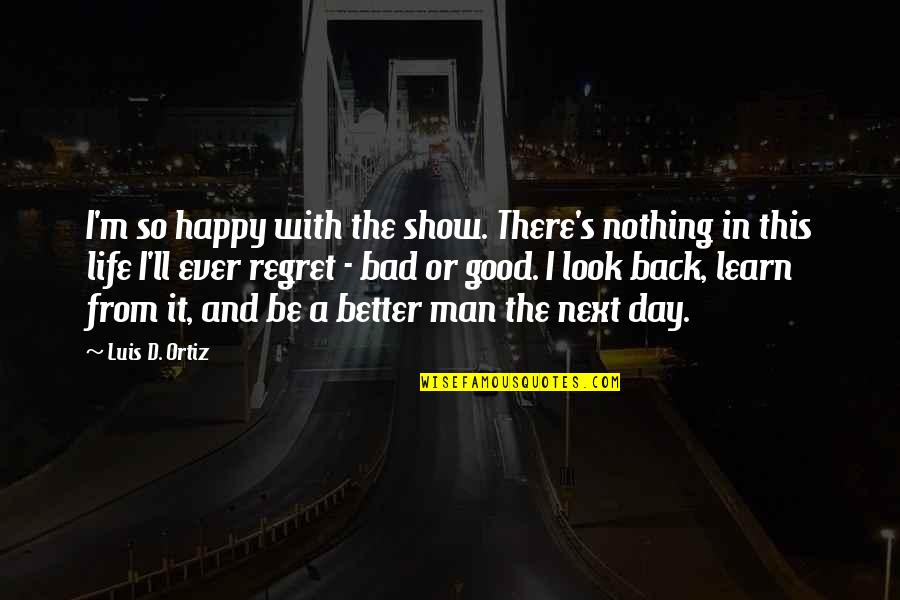 I'm so happy with the show. There's nothing in this life I'll ever regret - bad or good. I look back, learn from it, and be a better man the next day. —
Luis D. Ortiz