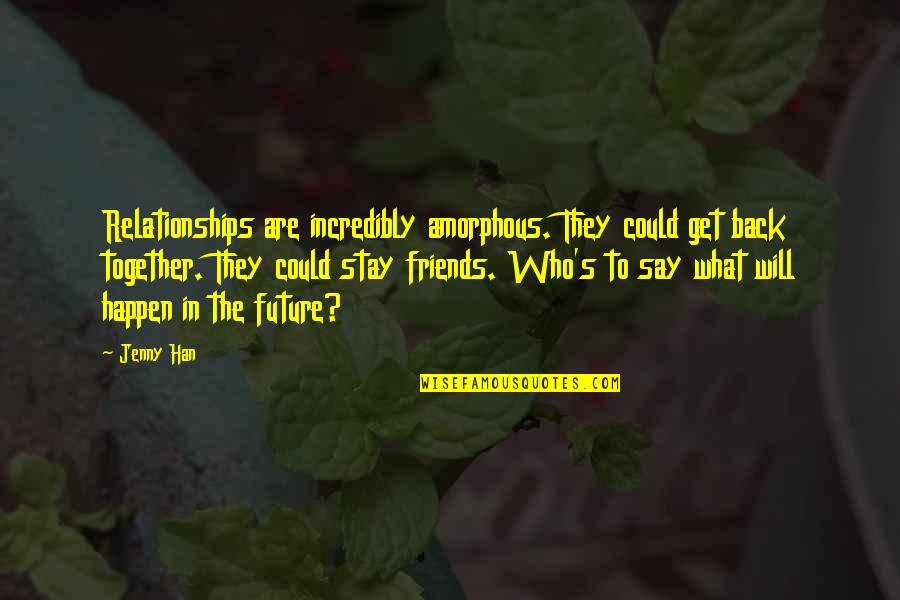 Relationships are incredibly amorphous. They could get back together. They could stay friends. Who's to say what will happen in the future?
—
Jenny Han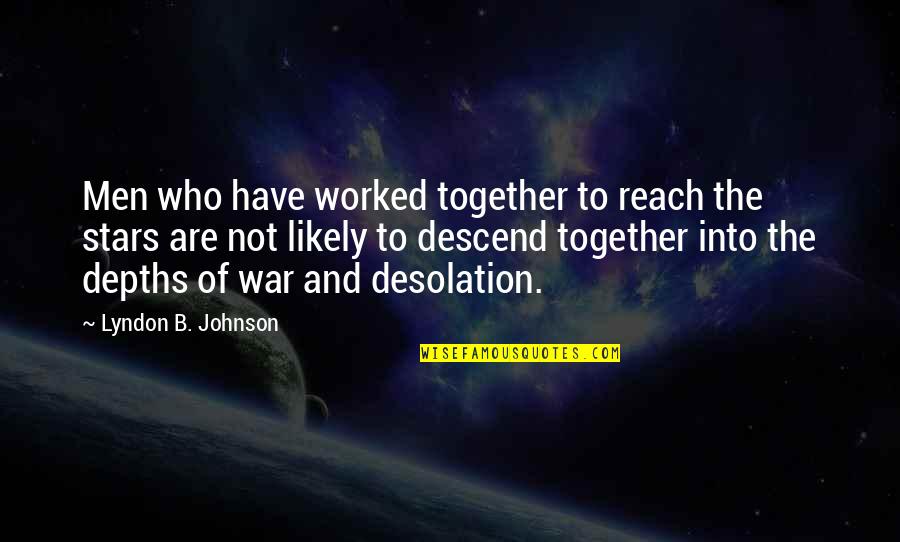 Men who have worked together to reach the stars are not likely to descend together into the depths of war and desolation.
—
Lyndon B. Johnson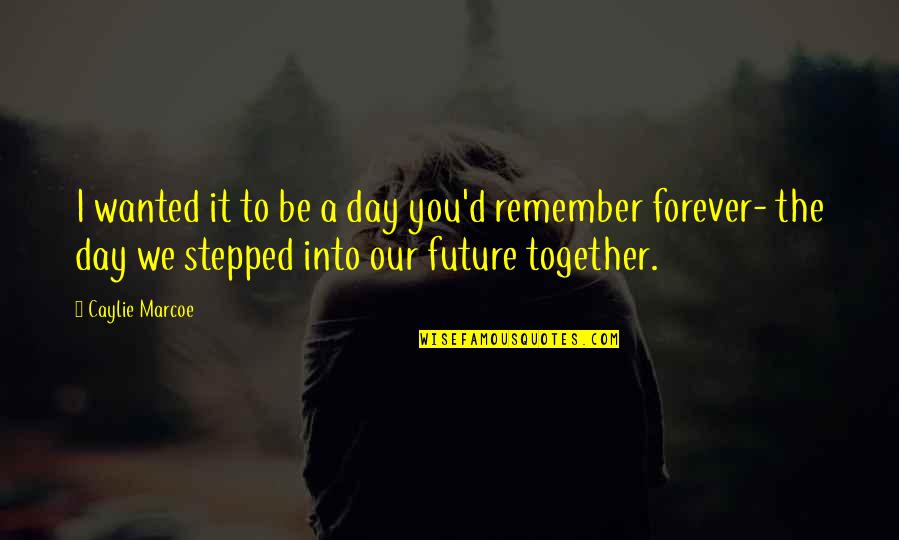 I wanted it to be a day you'd remember forever- the day we stepped into our future together.
—
Caylie Marcoe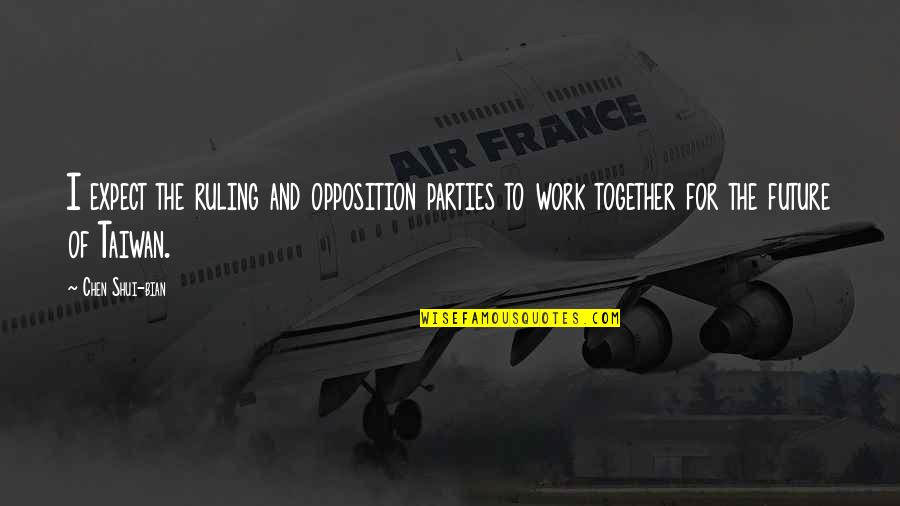 I expect the ruling and opposition parties to work together for the future of Taiwan.
—
Chen Shui-bian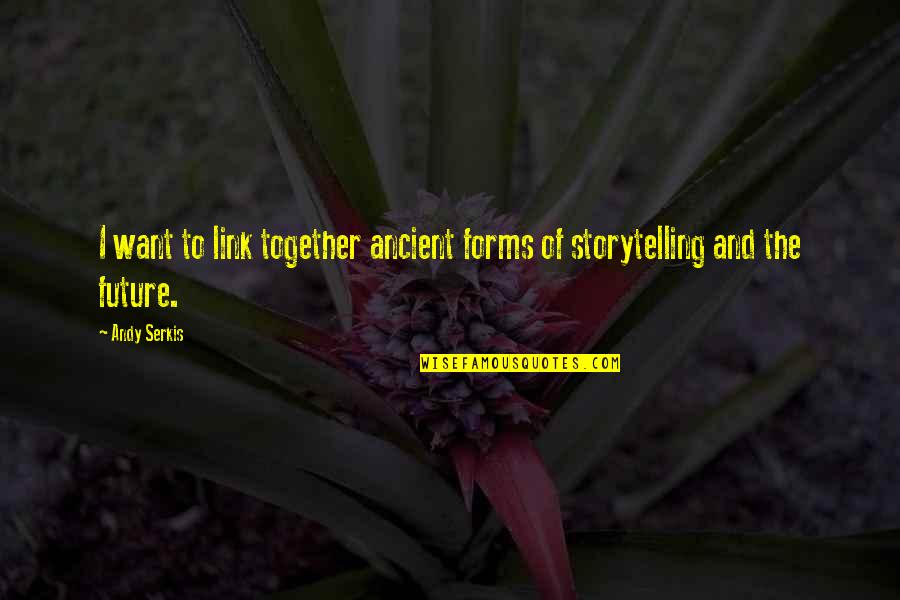 I want to link together ancient forms of storytelling and the future.
—
Andy Serkis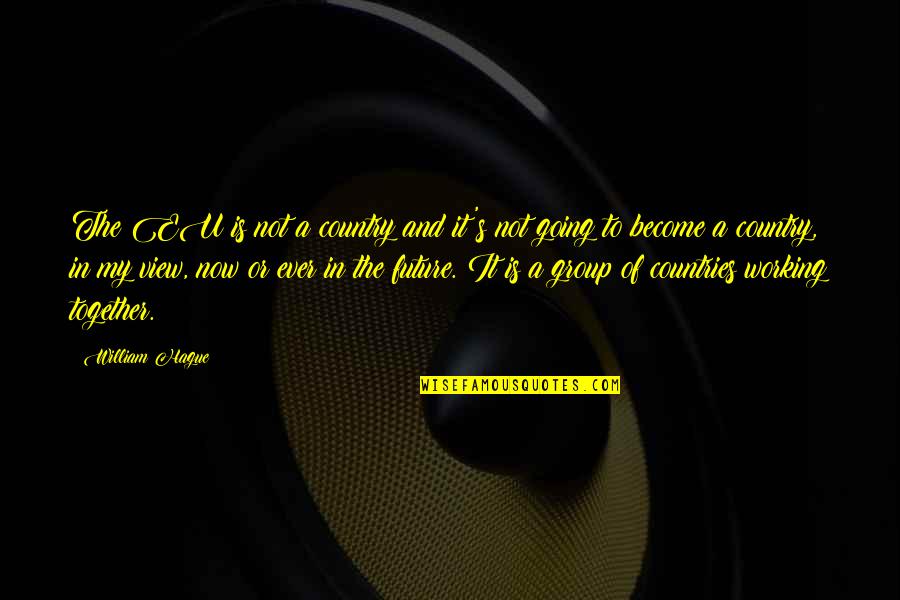 The EU is not a country and it's not going to become a country, in my view, now or ever in the future. It is a group of countries working together.
—
William Hague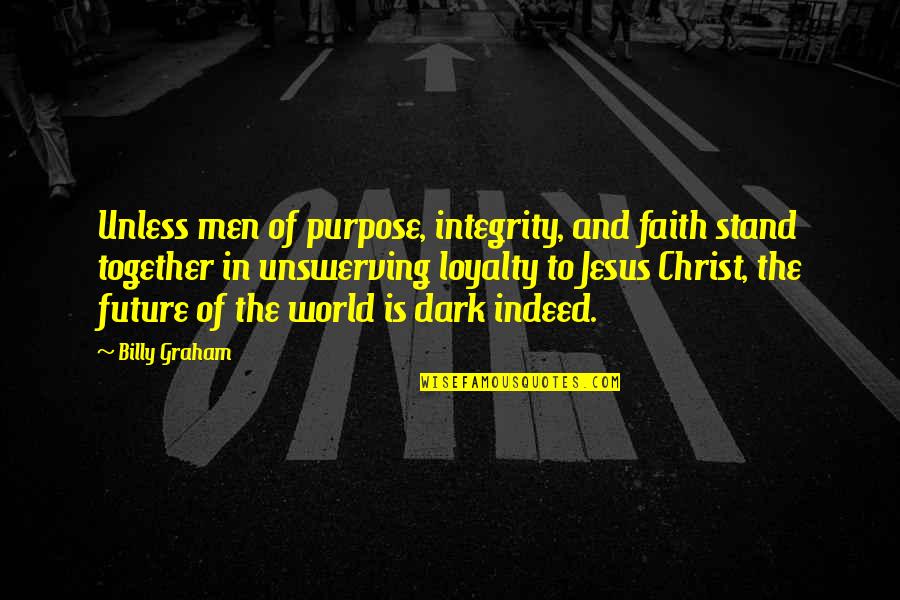 Unless men of purpose, integrity, and faith stand together in unswerving loyalty to Jesus Christ, the future of the world is dark indeed.
—
Billy Graham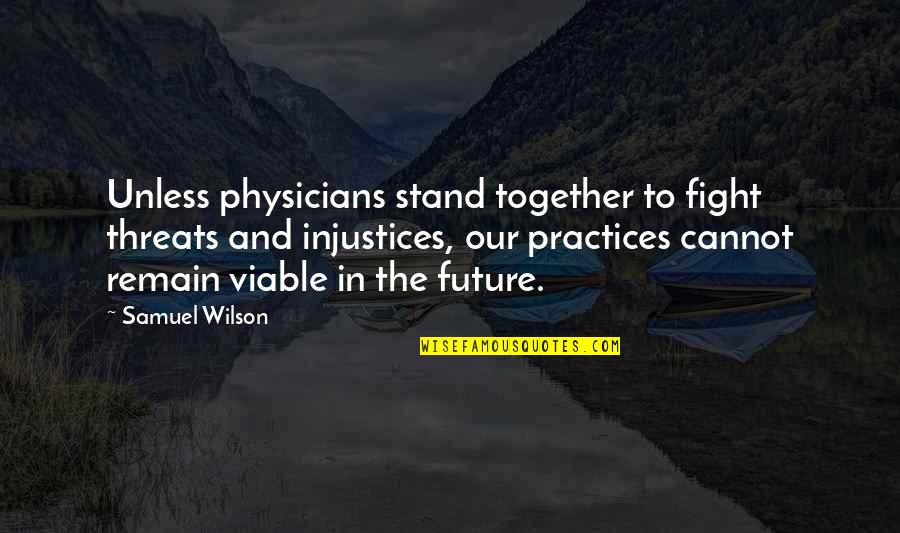 Unless physicians stand together to fight threats and injustices, our practices cannot remain viable in the future.
—
Samuel Wilson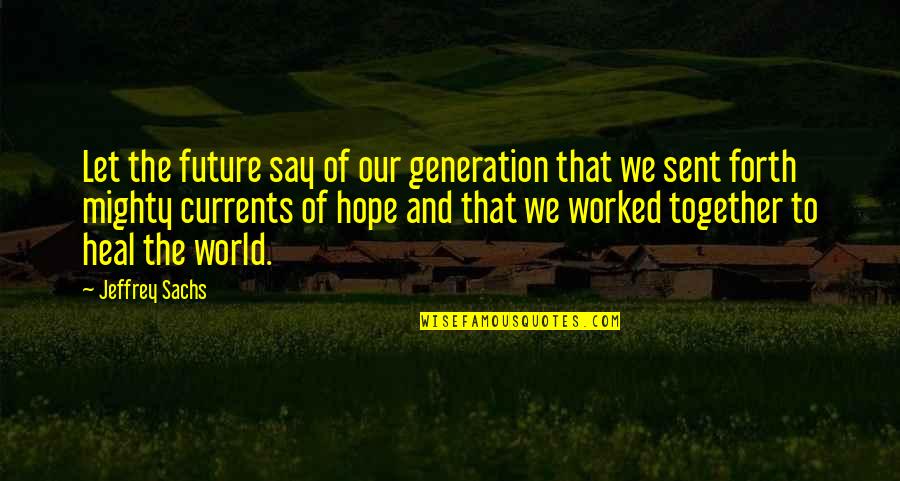 Let the future say of our generation that we sent forth mighty currents of hope and that we worked together to heal the world. —
Jeffrey Sachs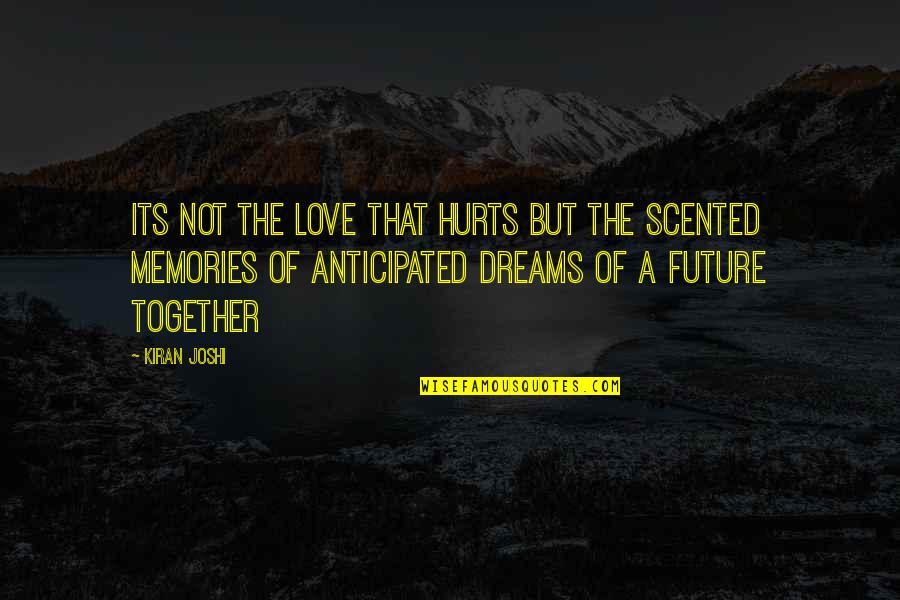 Its not the love that hurts but the scented memories of anticipated dreams of a future together —
Kiran Joshi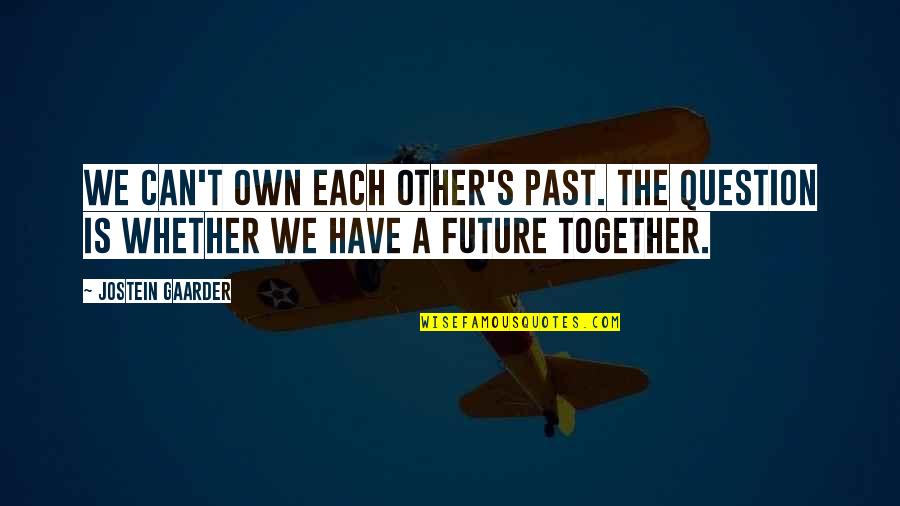 We can't own each other's past. The question is whether we have a future together. —
Jostein Gaarder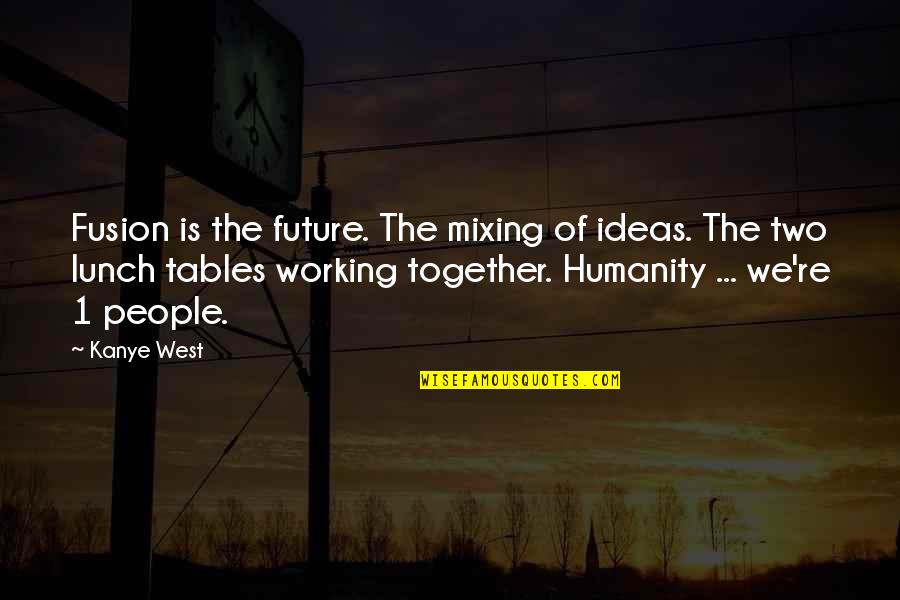 Fusion is the future. The mixing of ideas. The two lunch tables working together. Humanity ... we're 1 people. —
Kanye West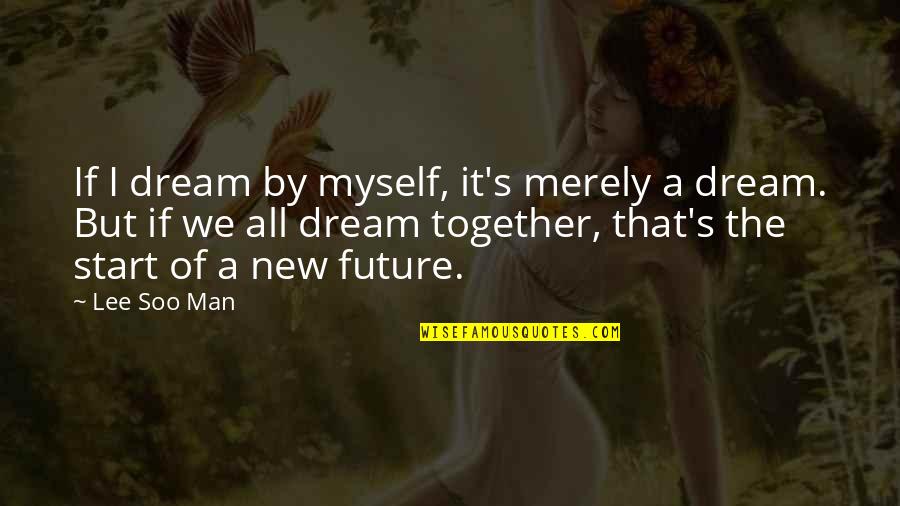 If I dream by myself, it's merely a dream. But if we all dream together, that's the start of a new future. —
Lee Soo Man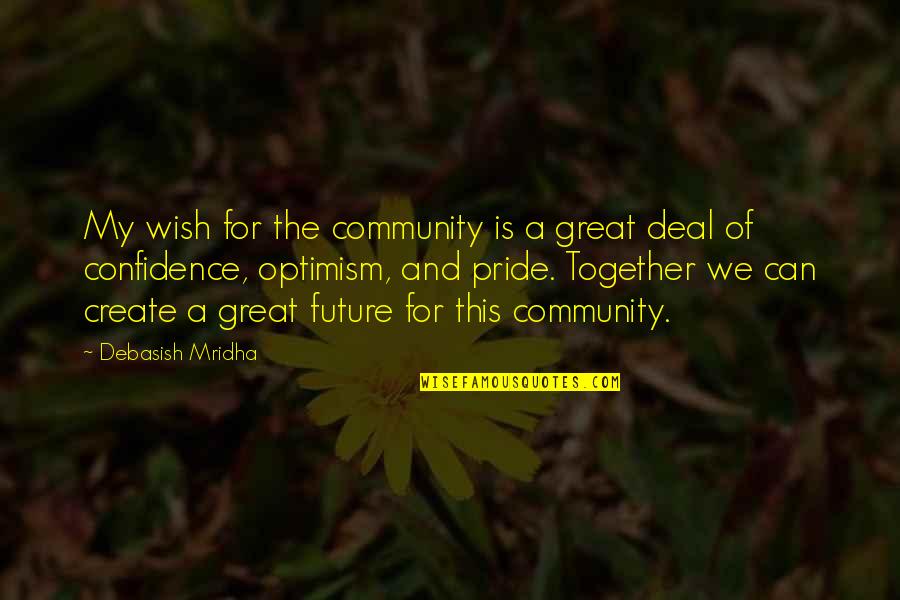 My wish for the community is a great deal of confidence, optimism, and pride. Together we can create a great future for this community. —
Debasish Mridha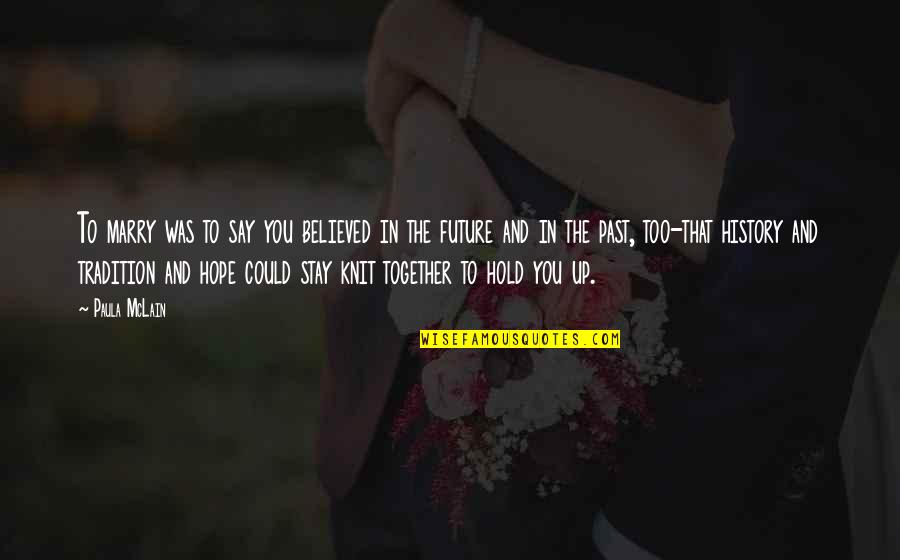 To marry was to say you believed in the future and in the past, too-that history and tradition and hope could stay knit together to hold you up. —
Paula McLain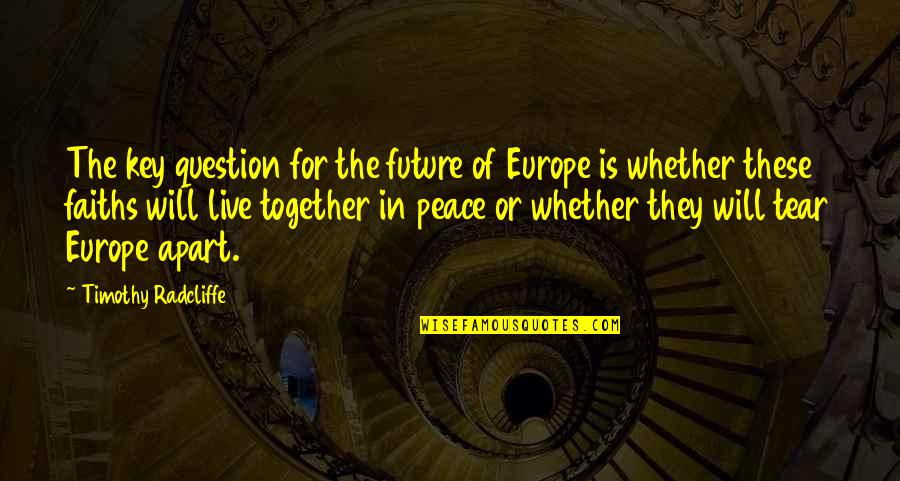 The key question for the future of Europe is whether these faiths will live together in peace or whether they will tear Europe apart. —
Timothy Radcliffe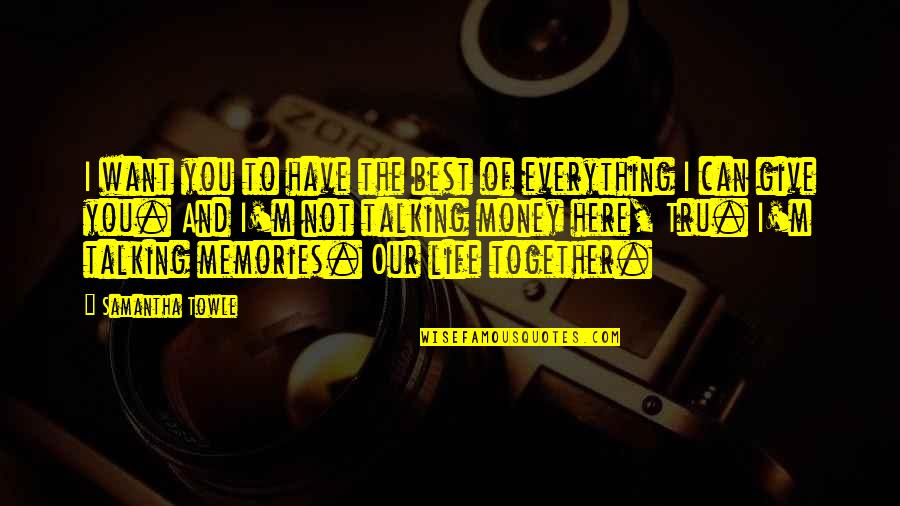 I want you to have the best of everything I can give you. And I'm not talking money here, Tru. I'm talking memories. Our life together. —
Samantha Towle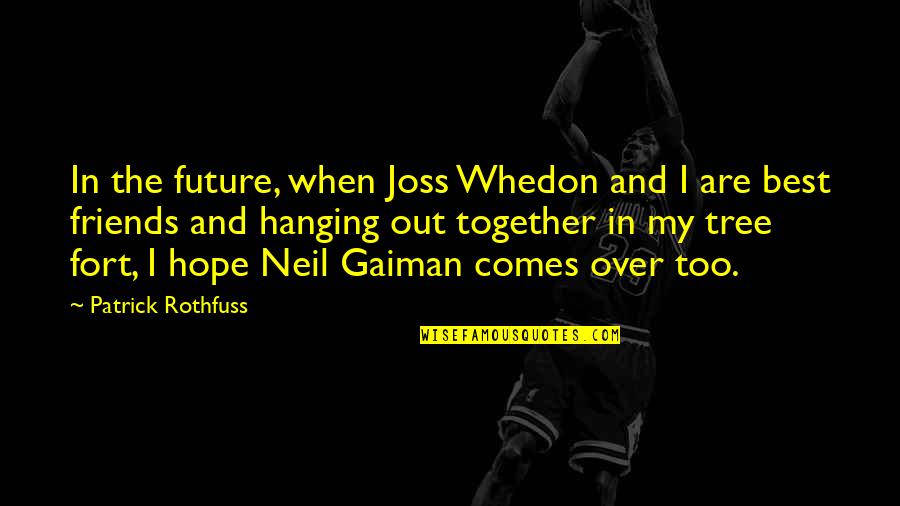 In the future, when Joss Whedon and I are best friends and hanging out together in my tree fort, I hope Neil Gaiman comes over too. —
Patrick Rothfuss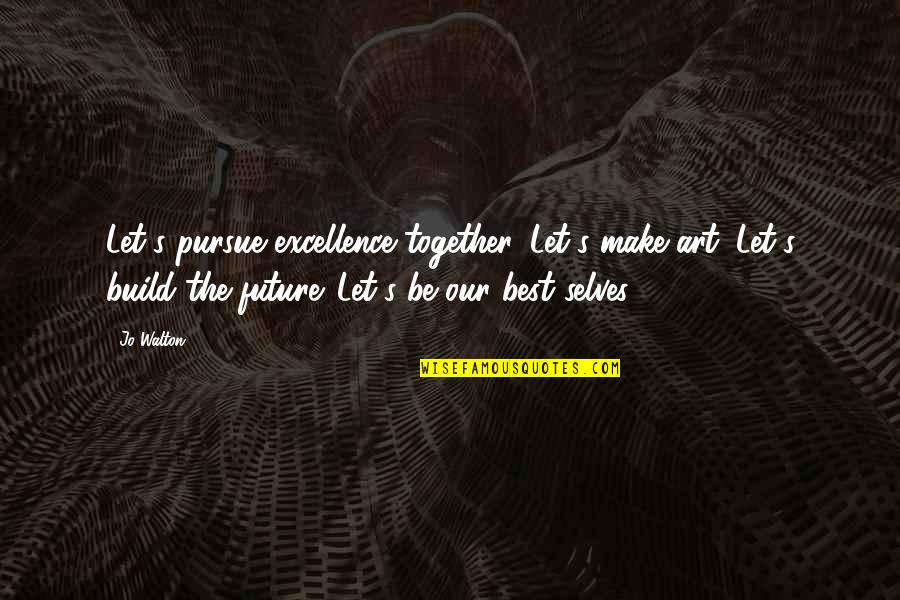 Let's pursue excellence together. Let's make art. Let's build the future. Let's be our best selves. —
Jo Walton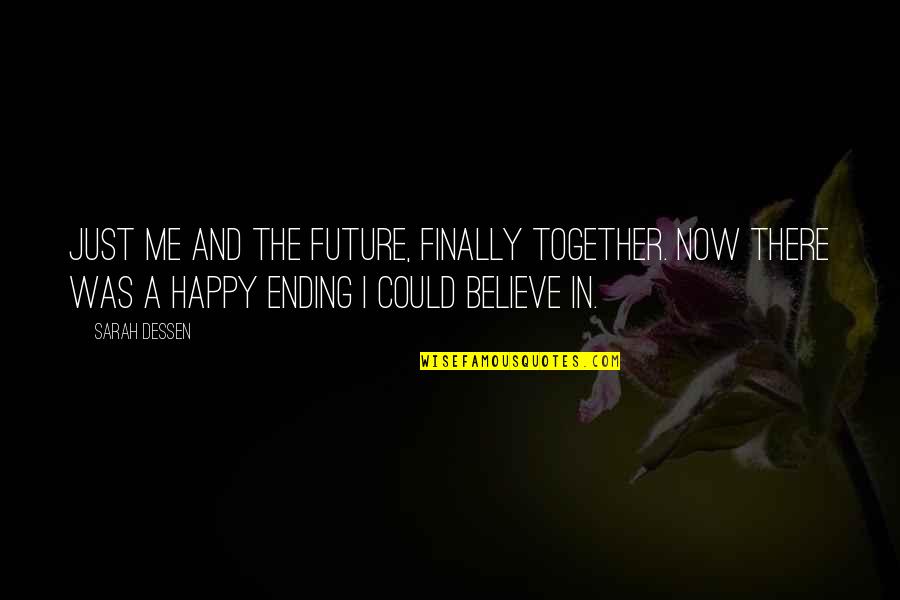 Just me and the future, finally together. Now there was a happy ending I could believe in. —
Sarah Dessen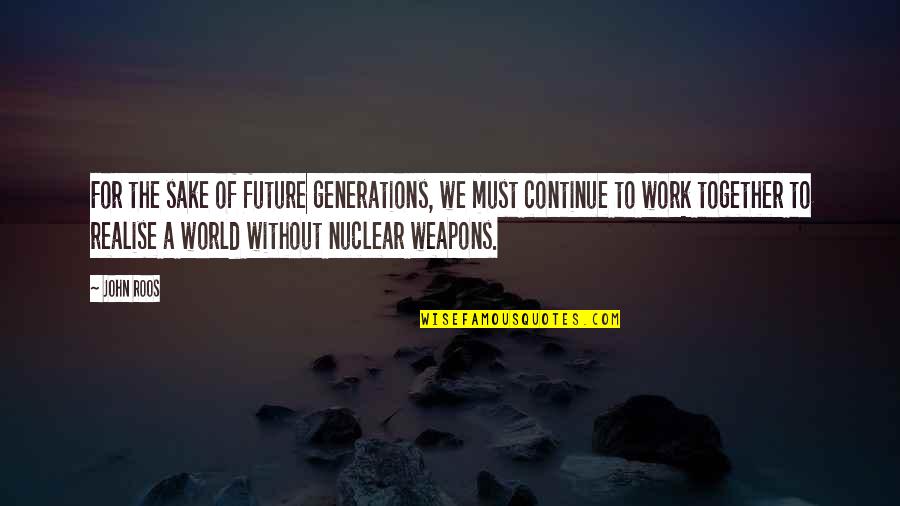 For the sake of future generations, we must continue to work together to realise a world without nuclear weapons. —
John Roos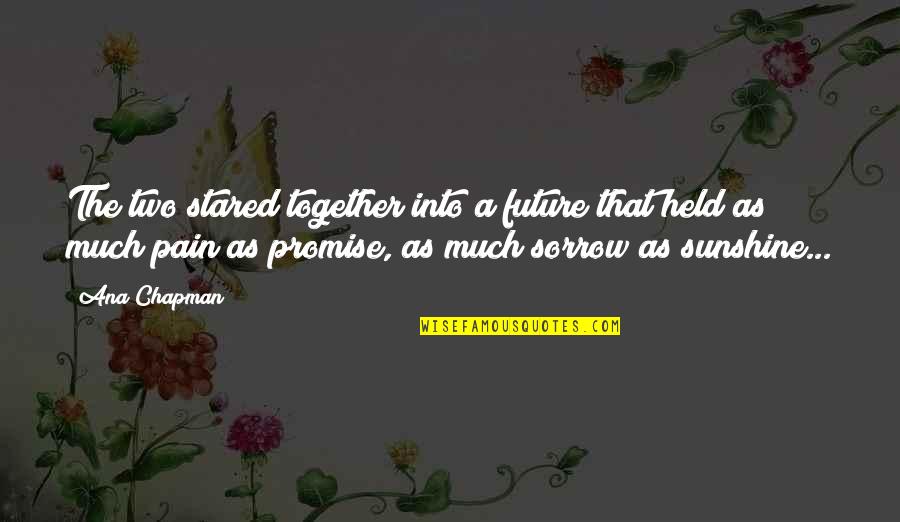 The two stared together into a future that held as much pain as promise, as much sorrow as sunshine... —
Ana Chapman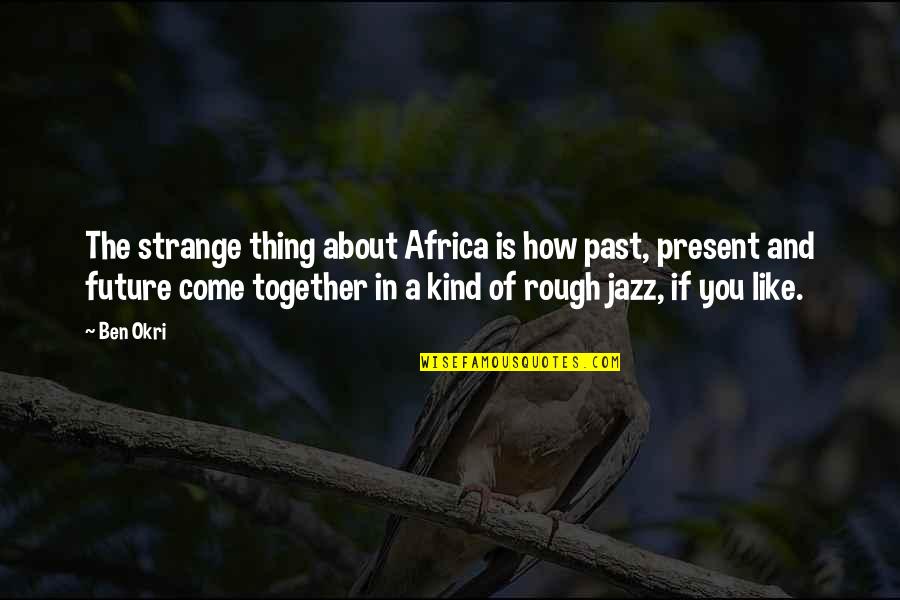 The strange thing about Africa is how past, present and future come together in a kind of rough jazz, if you like. —
Ben Okri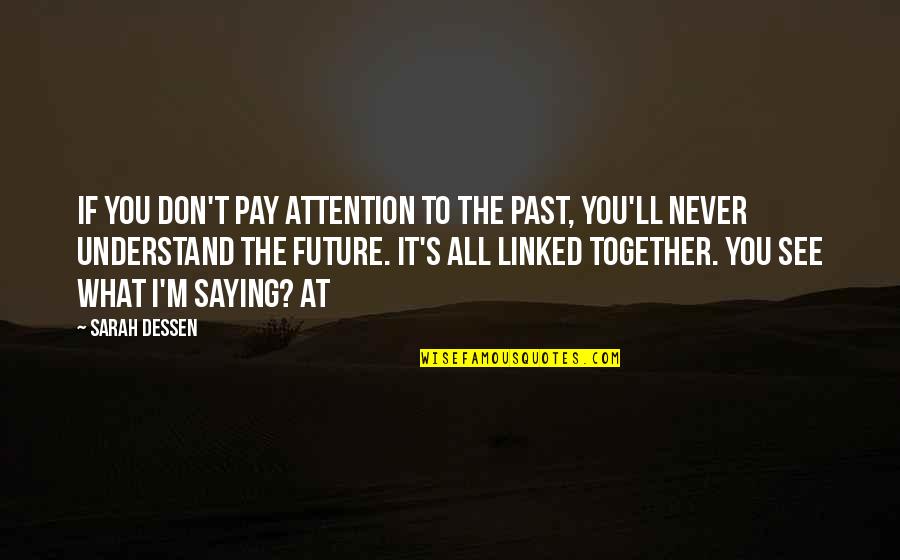 If you don't pay attention to the past, you'll never understand the future. It's all linked together. You see what I'm saying? At —
Sarah Dessen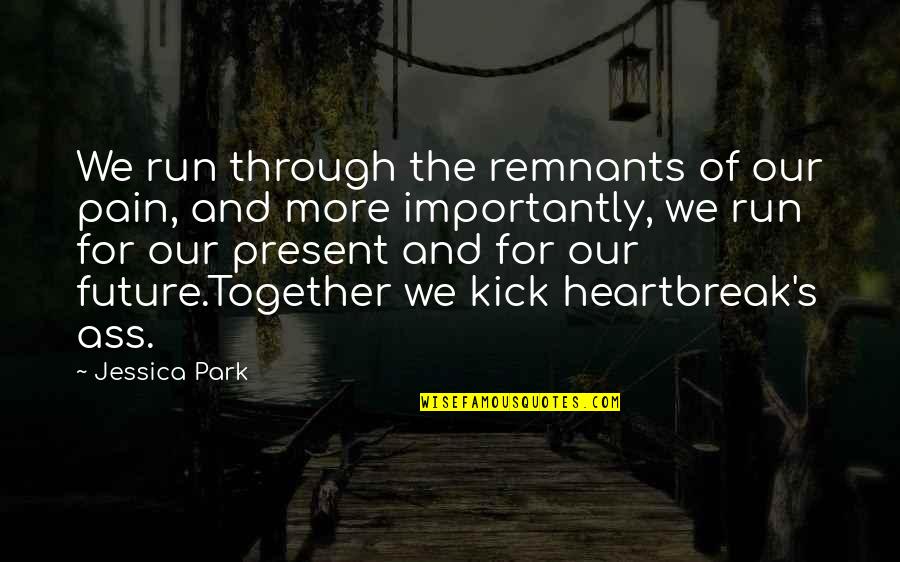 We run through the remnants of our pain, and more importantly, we run for our present and for our future.
Together we kick heartbreak's ass. —
Jessica Park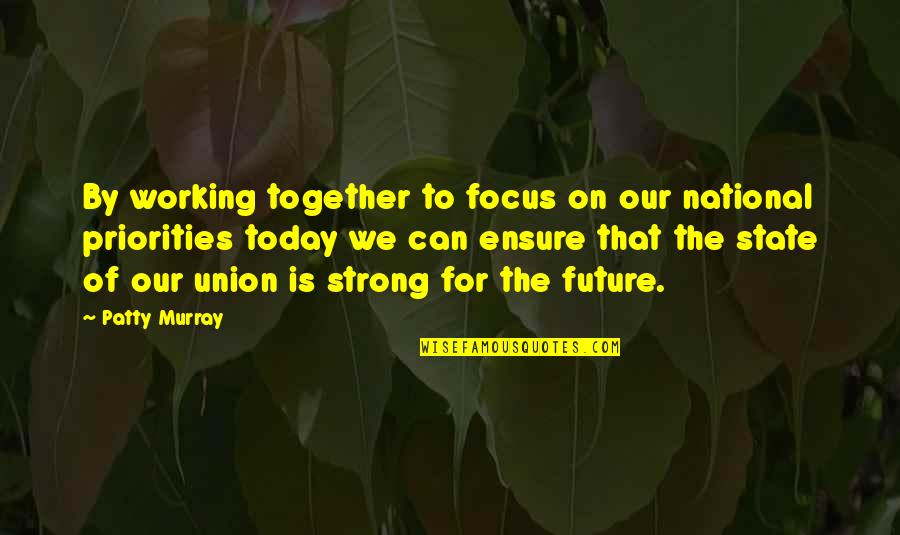 By working together to focus on our national priorities today we can ensure that the state of our union is strong for the future. —
Patty Murray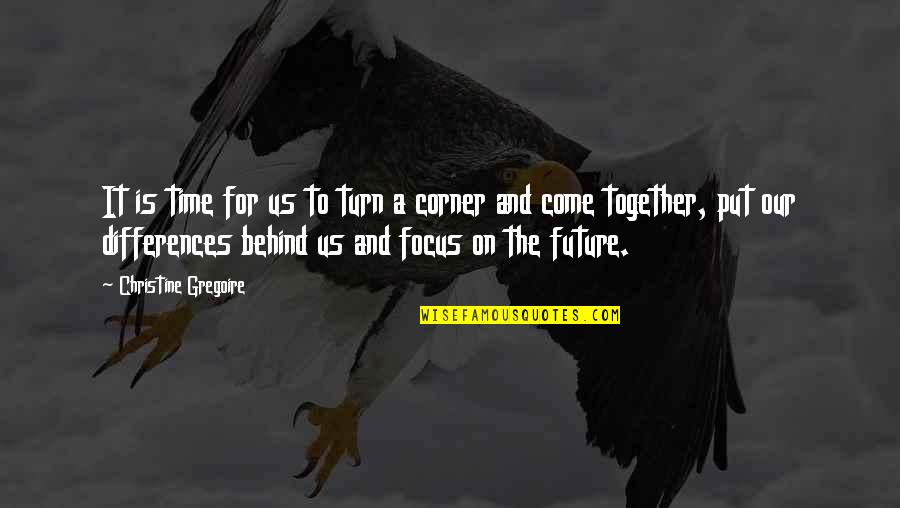 It is time for us to turn a corner and come together, put our differences behind us and focus on the future. —
Christine Gregoire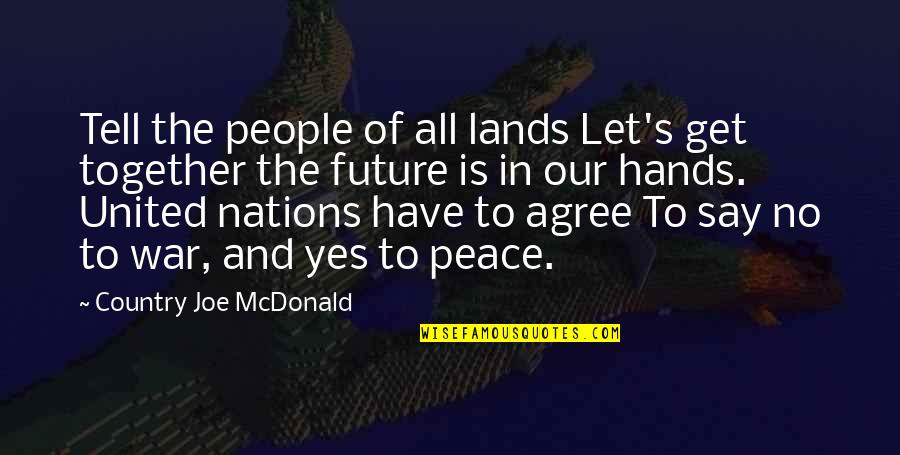 Tell the people of all lands Let's get together the future is in our hands. United nations have to agree To say no to war, and yes to peace. —
Country Joe McDonald
My kids are the future of the Mayweather family and of the Mayweather brand. I feel our family is stronger if we stay together. —
Floyd Mayweather Jr.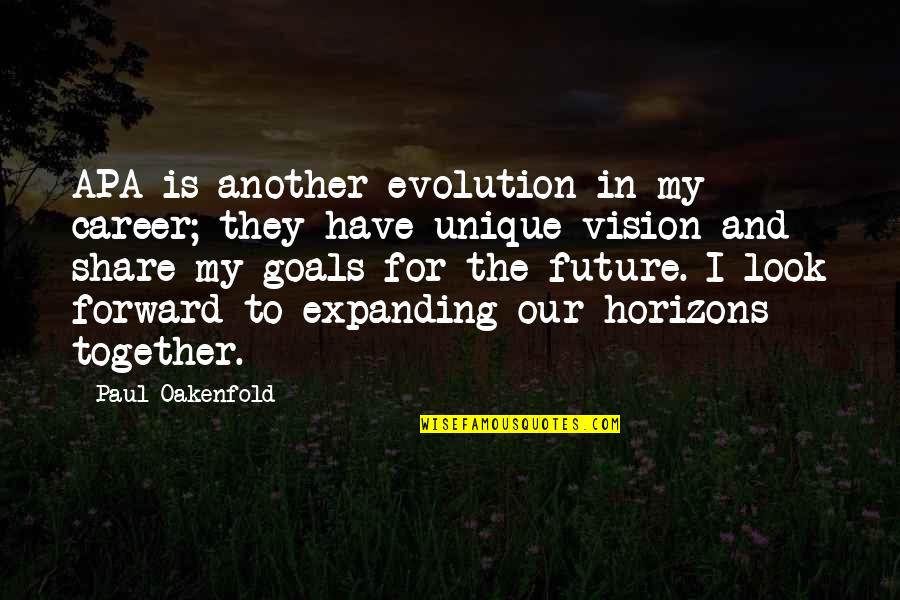 APA is another evolution in my career; they have unique vision and share my goals for the future. I look forward to expanding our horizons together. —
Paul Oakenfold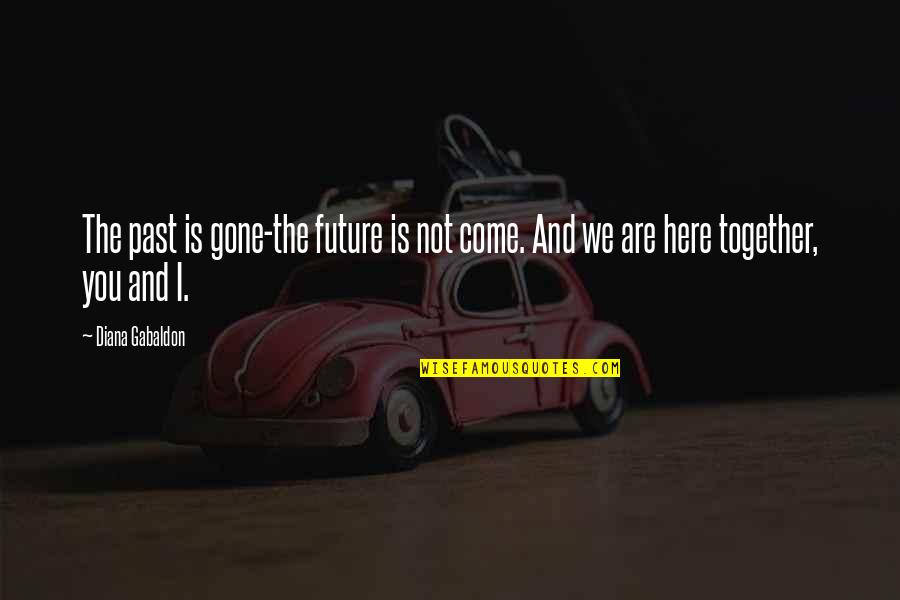 The past is gone-the future is not come. And we are here together, you and I. —
Diana Gabaldon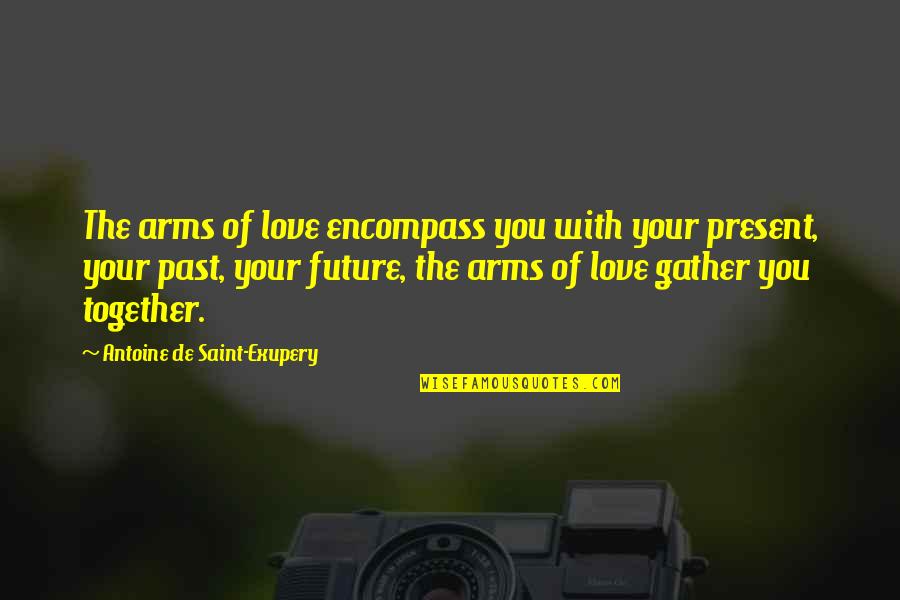 The arms of love encompass you with your present, your past, your future, the arms of love gather you together. —
Antoine De Saint-Exupery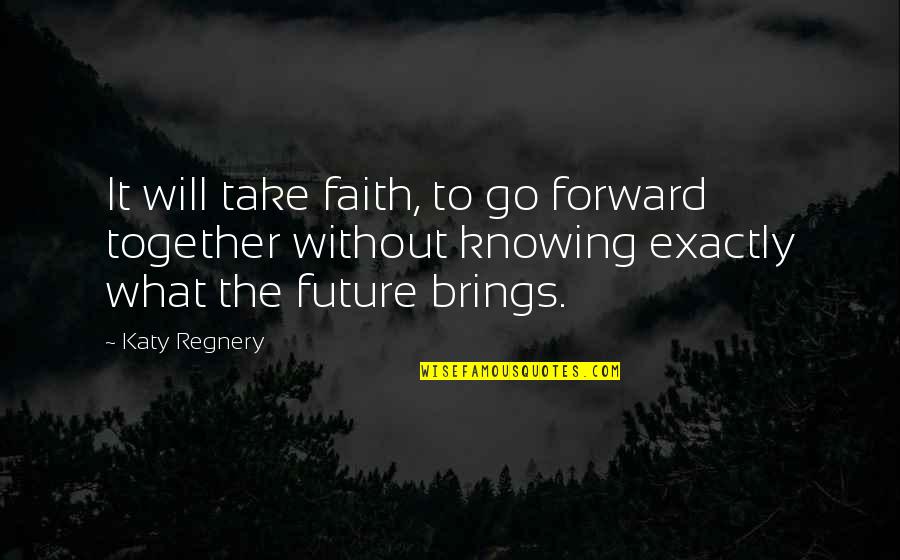 It will take faith, to go forward together without knowing exactly what the future brings. —
Katy Regnery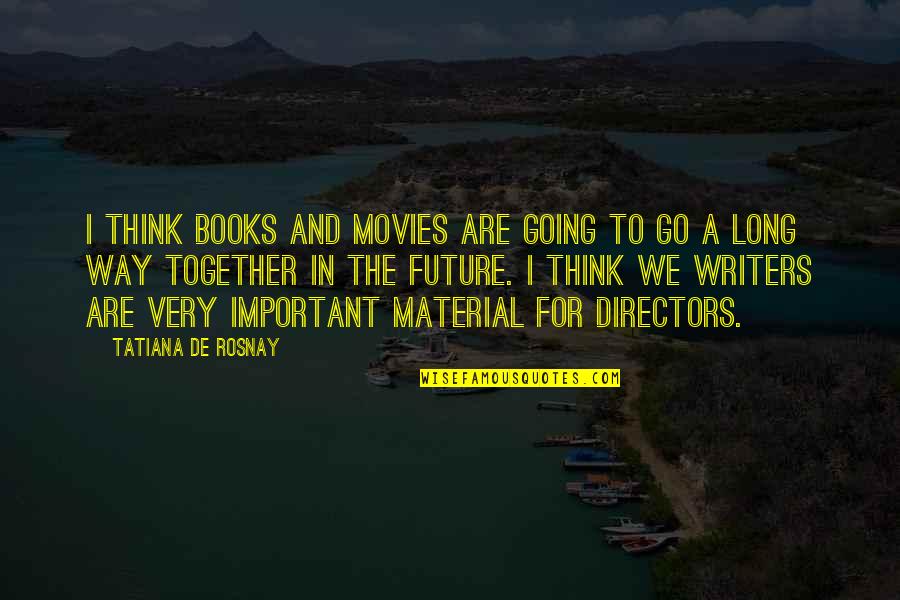 I think books and movies are going to go a long way together in the future. I think we writers are very important material for directors. —
Tatiana De Rosnay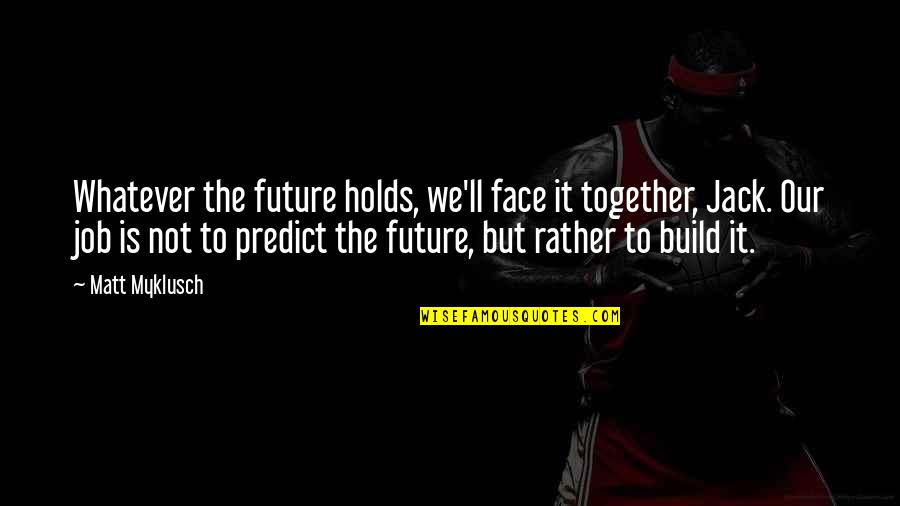 Whatever the future holds, we'll face it together, Jack. Our job is not to predict the future, but rather to build it. —
Matt Myklusch
Your body exists in the past and your mind exists in the future. In yoga, they come together in the present. —
B.K.S. Iyengar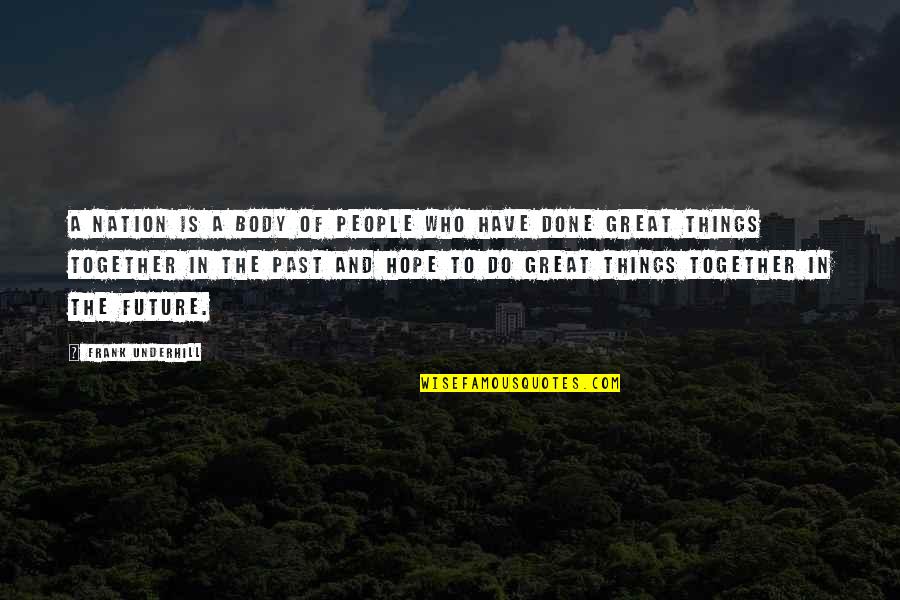 A nation is a body of people who have done great things together in the past and hope to do great things together in the future. —
Frank Underhill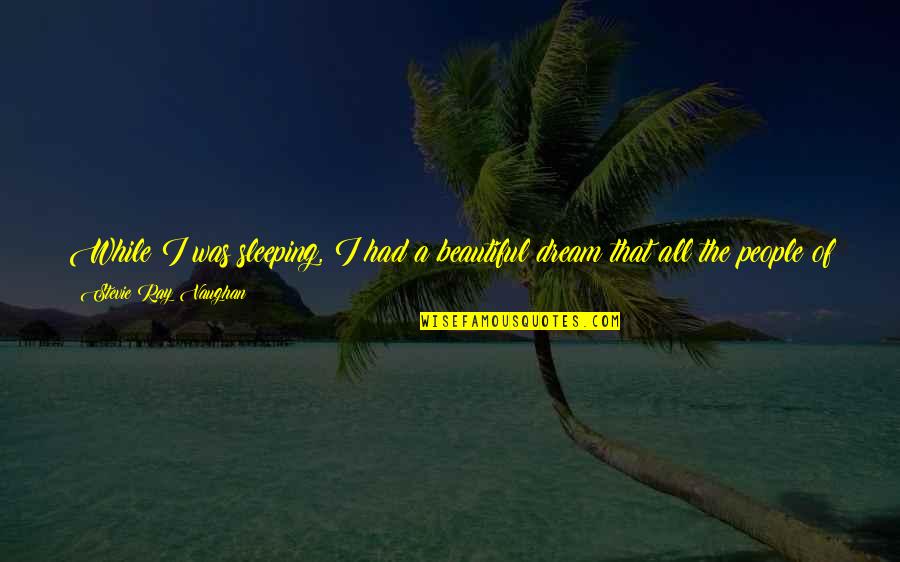 While I was sleeping, I had a beautiful dream that all the people of the world got together on the same wavelength and began helping each other. —
Stevie Ray Vaughan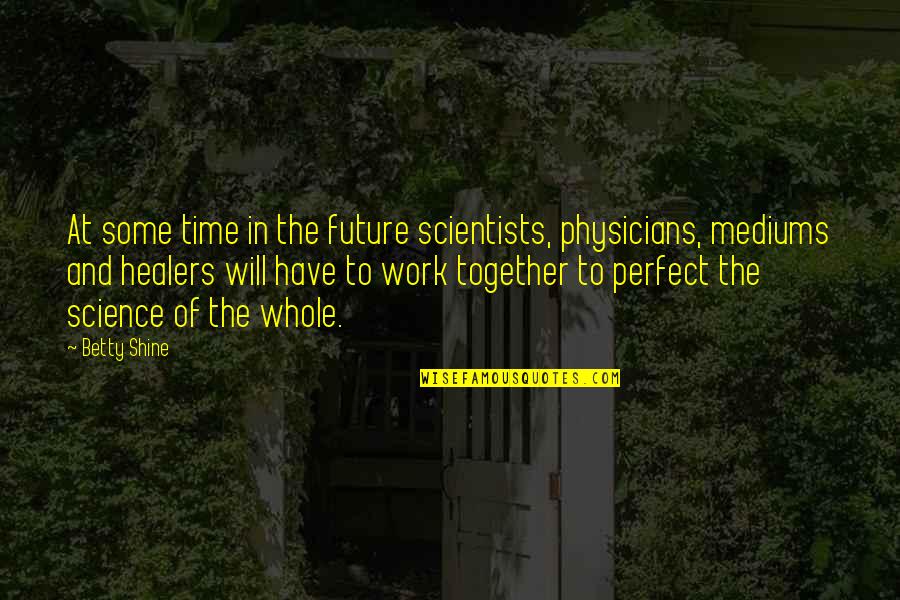 At some time in the future scientists, physicians, mediums and healers will have to work together to perfect the science of the whole. —
Betty Shine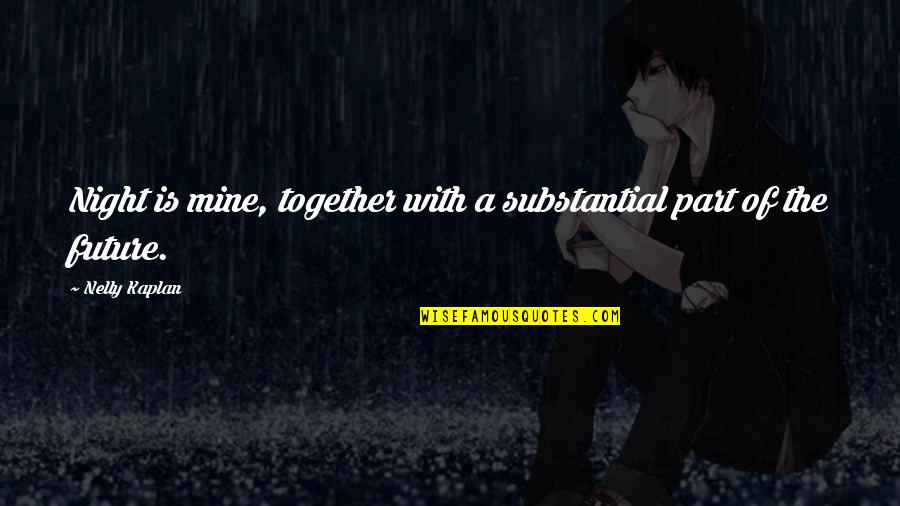 Night is mine, together with a substantial part of the future. —
Nelly Kaplan
The spirit of man, which God inspired, cannot together perish with this corporeal clod. —
John Milton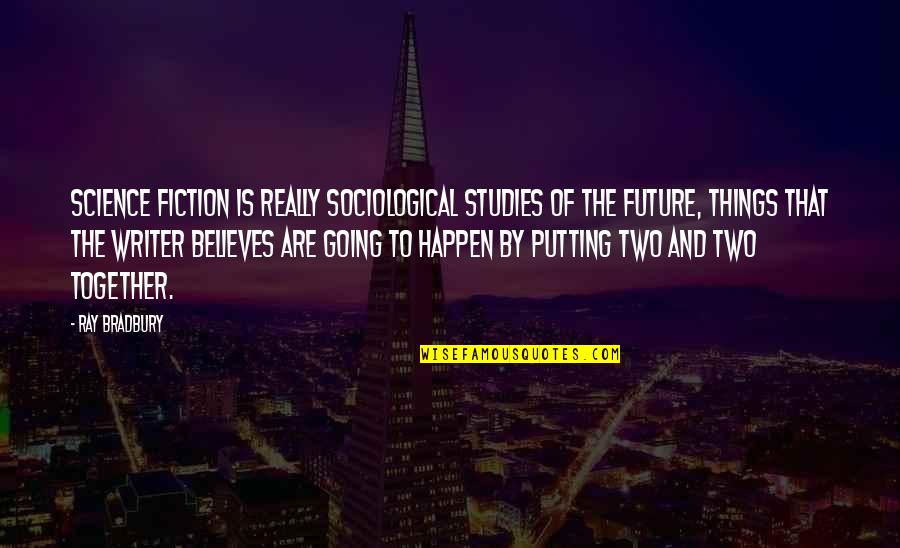 Science fiction is really sociological studies of the future, things that the writer believes are going to happen by putting two and two together. —
Ray Bradbury
You don't have to specialize - do everything that you love and then, at some time, the future will come together for you in some form. —
Francis Ford Coppola