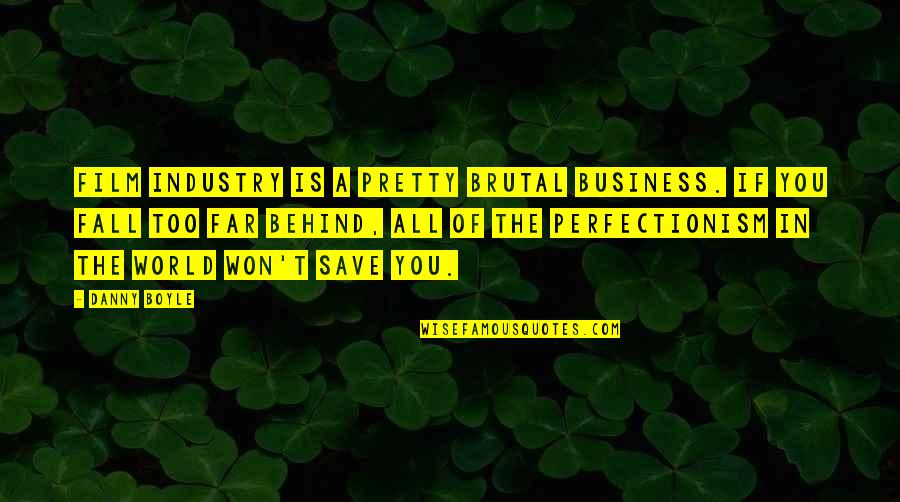 Film industry is a pretty brutal business. If you fall too far behind, all of the perfectionism in the world won't save you.
—
Danny Boyle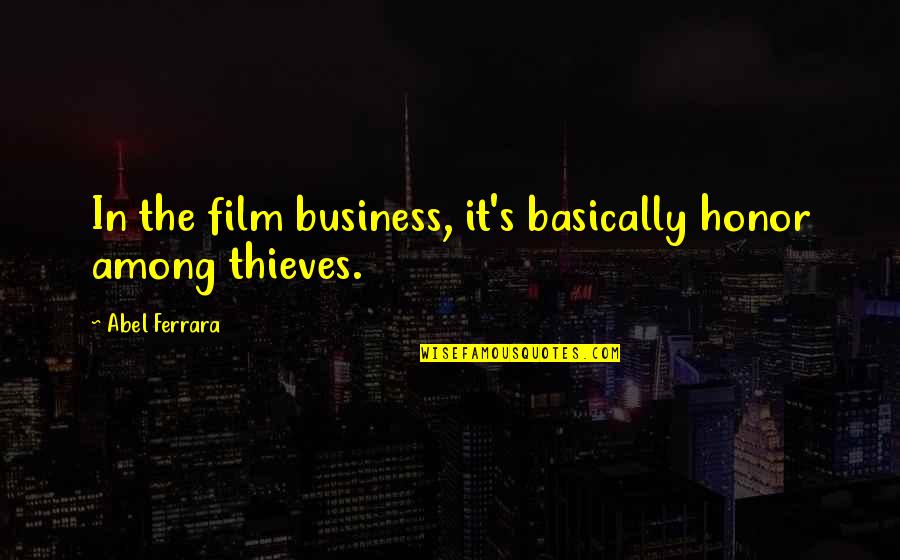 In the film business, it's basically honor among thieves.
—
Abel Ferrara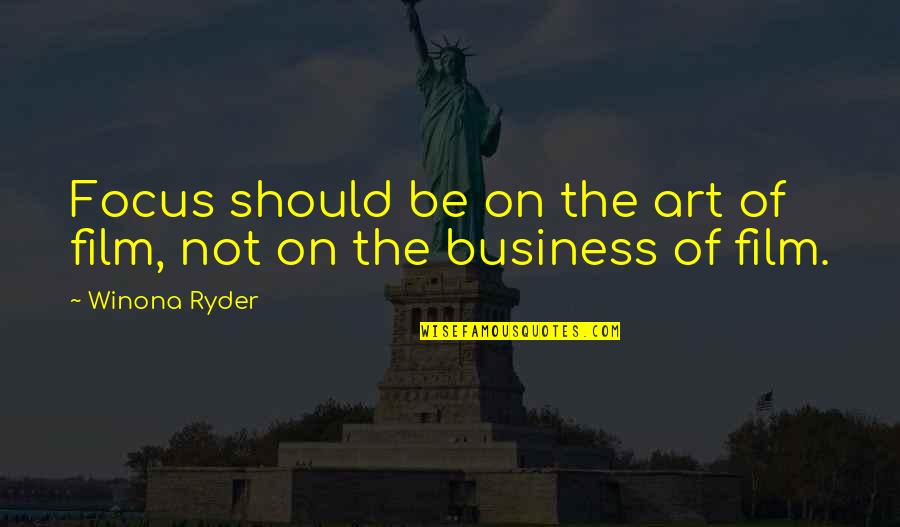 Focus should be on the art of film, not on the business of film.
—
Winona Ryder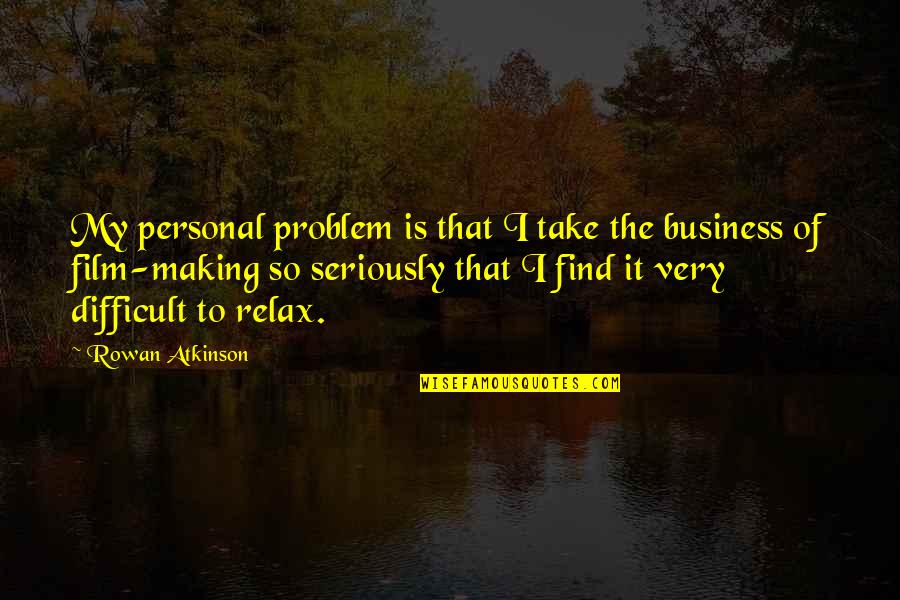 My personal problem is that I take the business of film-making so seriously that I find it very difficult to relax.
—
Rowan Atkinson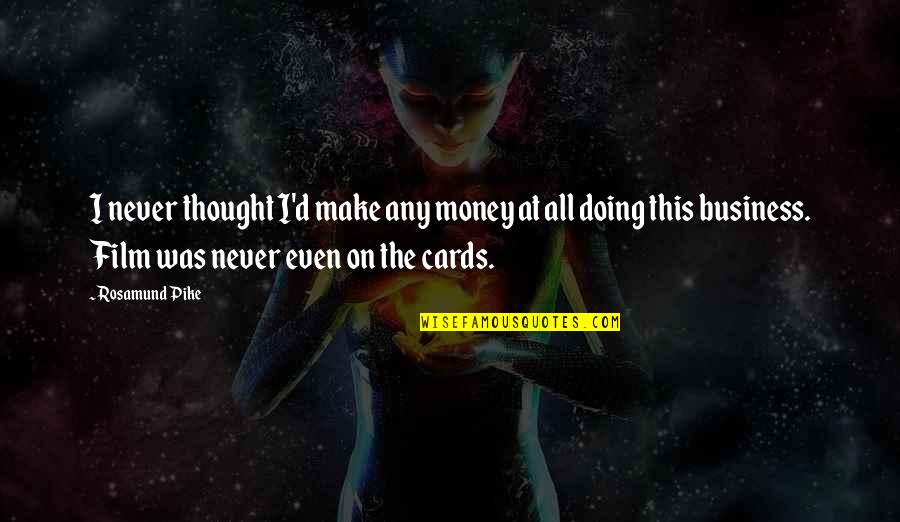 I never thought I'd make any money at all doing this business. Film was never even on the cards.
—
Rosamund Pike
You know, in the film making business no one ever gives you anything.
—
James Cameron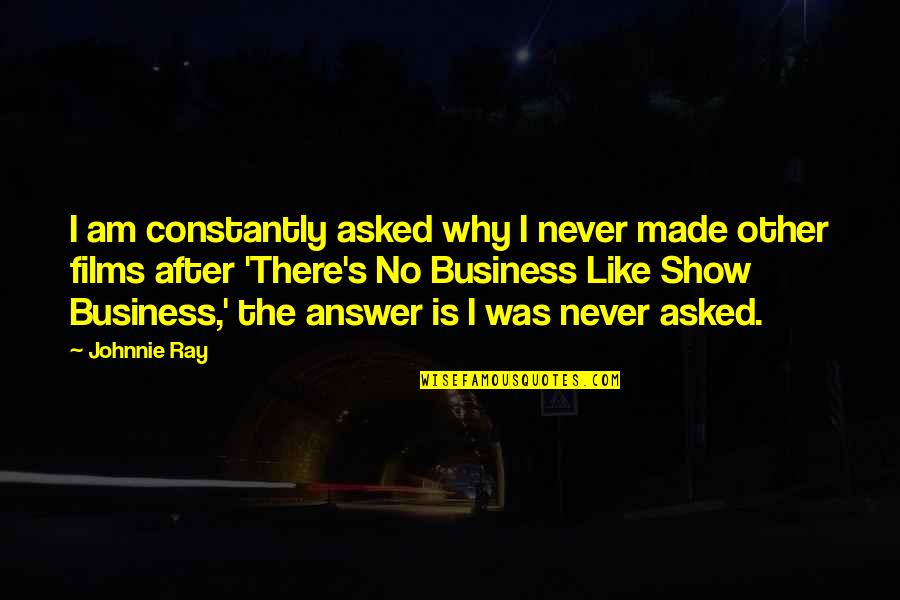 I am constantly asked why I never made other films after 'There's No Business Like Show Business,' the answer is I was never asked.
—
Johnnie Ray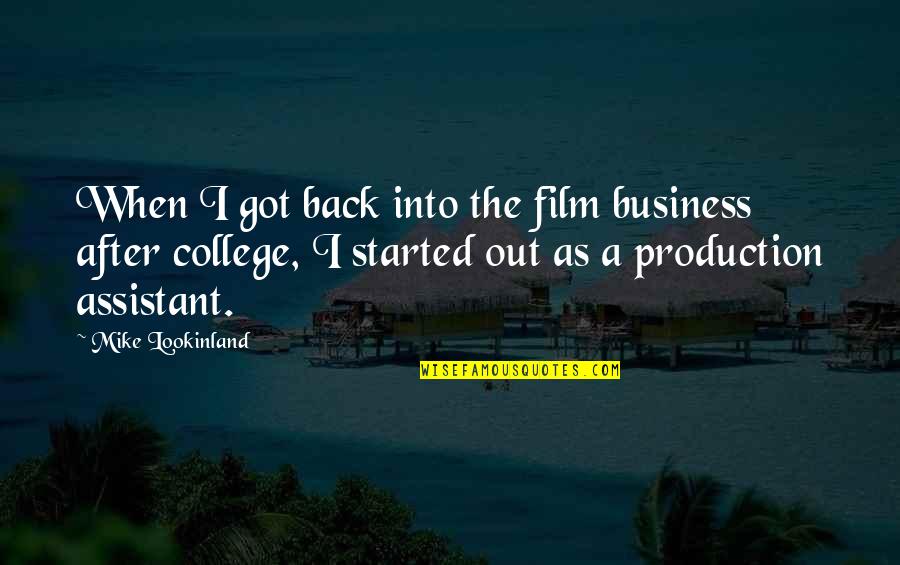 When I got back into
the film business
after college, I started out as a production assistant. —
Mike Lookinland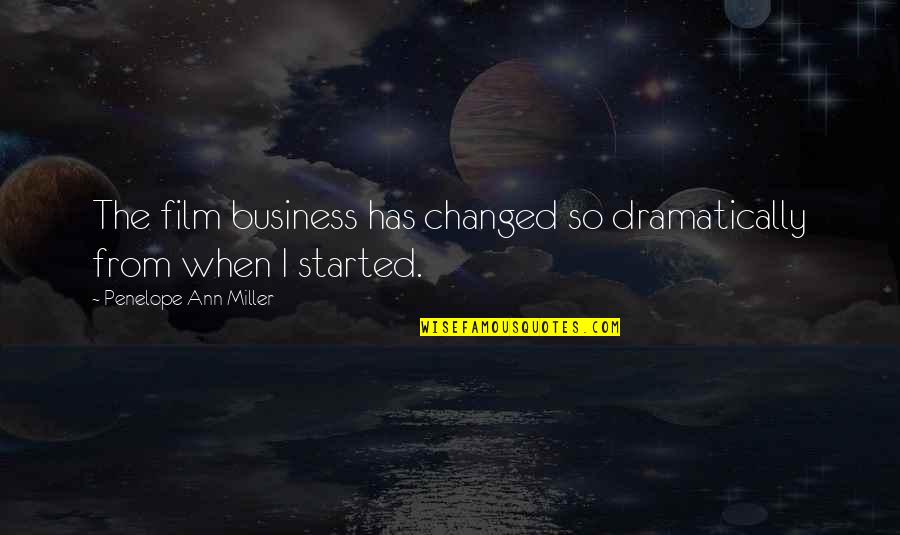 The film business
has changed so dramatically from when I started. —
Penelope Ann Miller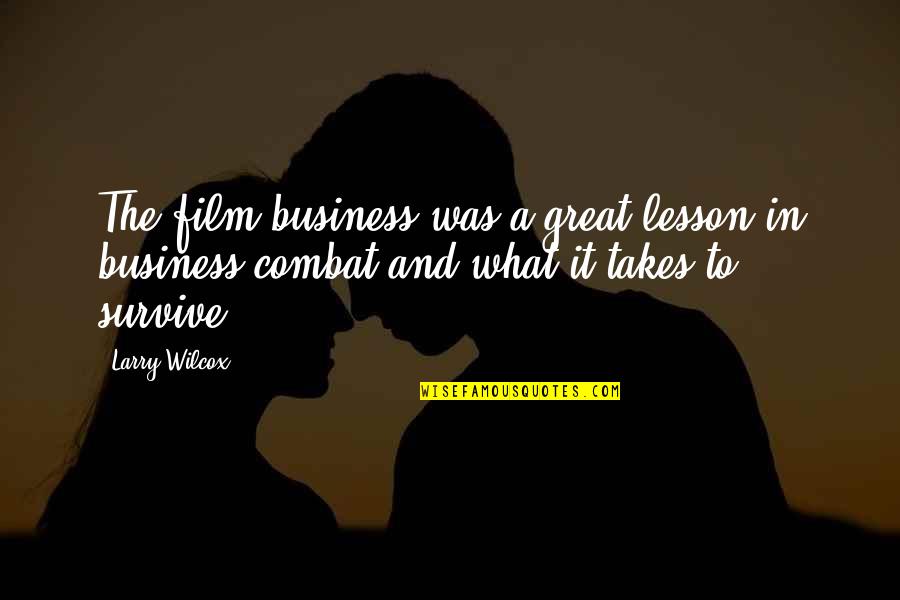 The film business
was a great lesson in business combat and what it takes to survive. —
Larry Wilcox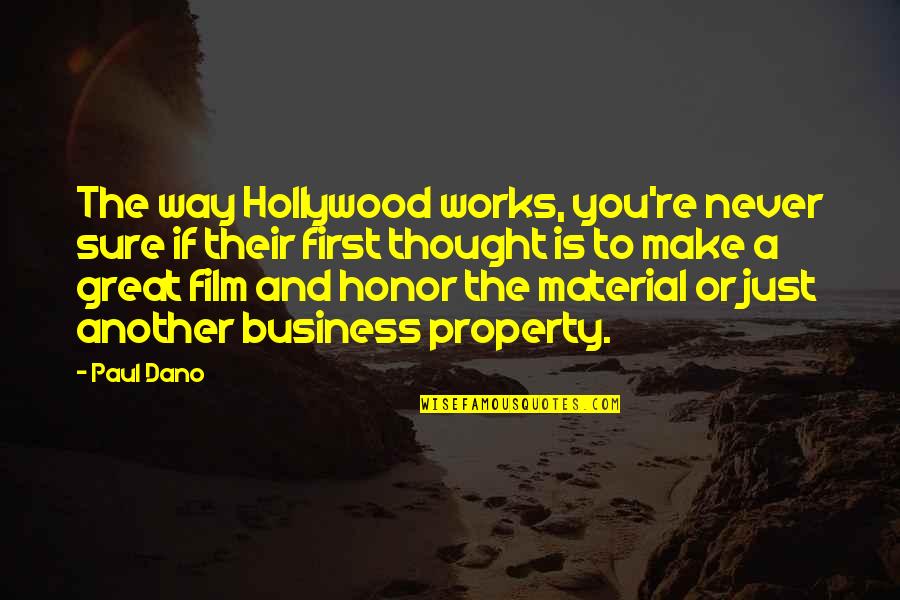 The way Hollywood works, you're never sure if their first thought is to make a great film and honor the material or just another business property. —
Paul Dano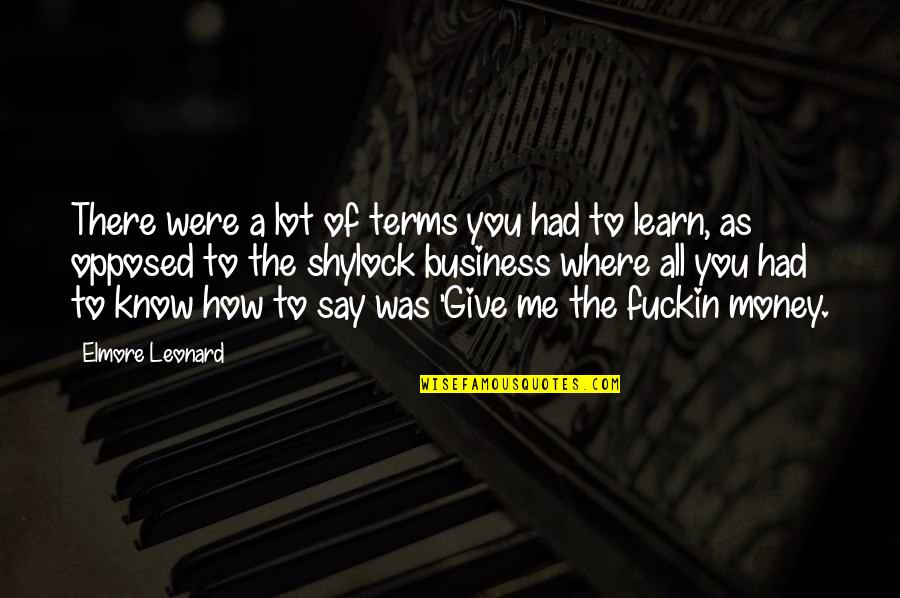 There were a lot of terms you had to learn, as opposed to the shylock business where all you had to know how to say was 'Give me the fuckin money. —
Elmore Leonard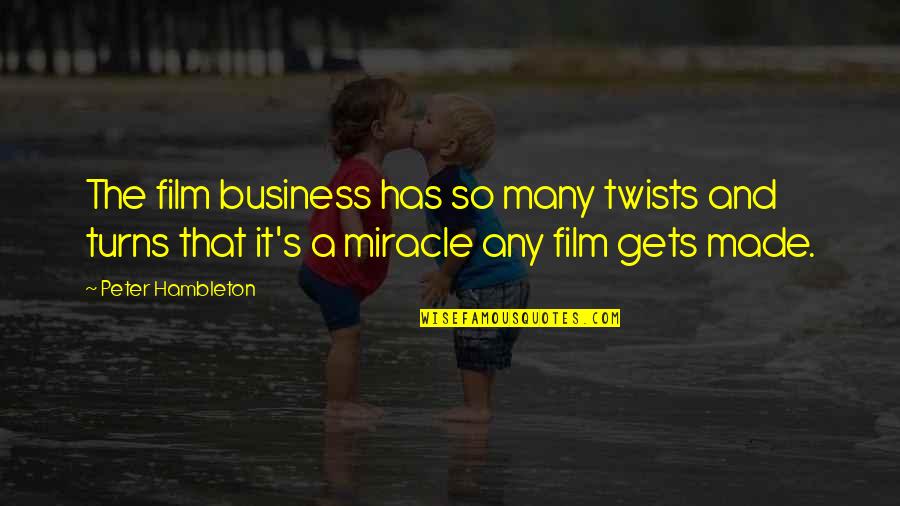 The film business
has so many twists and turns that it's a miracle any film gets made. —
Peter Hambleton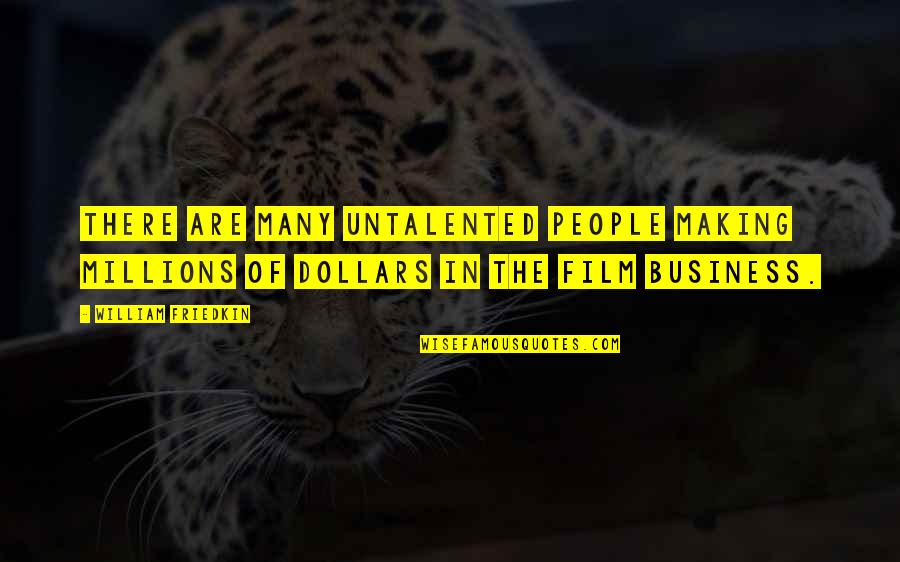 There are many untalented people making millions of dollars in
the film business
. —
William Friedkin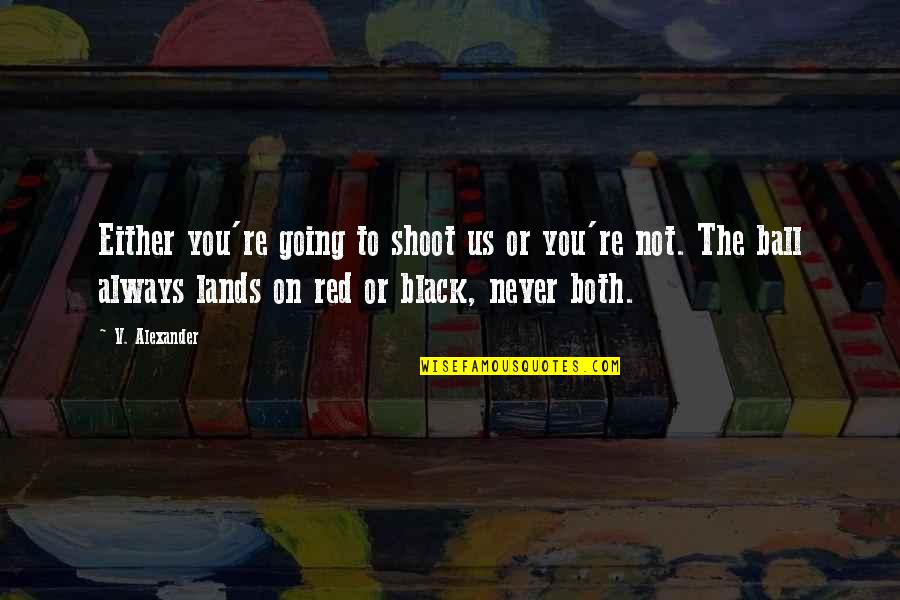 Either you're going to shoot us or you're not. The ball always lands on red or black, never both. —
V. Alexander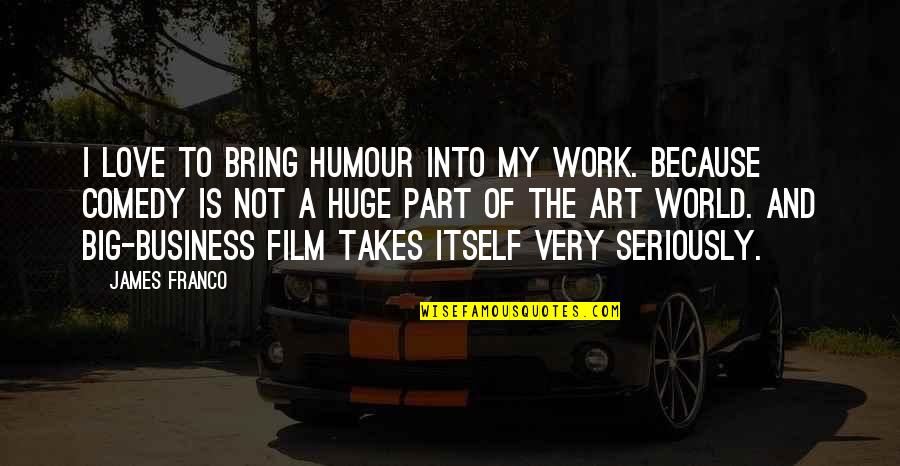 I love to bring humour into my work. Because comedy is not a huge part of the art world. And big-business film takes itself very seriously. —
James Franco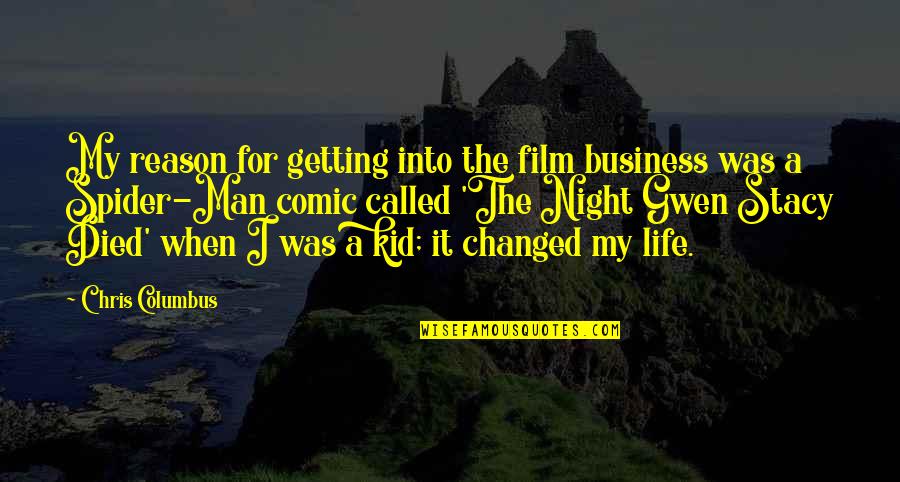 My reason for getting into
the film business
was a Spider-Man comic called 'The Night Gwen Stacy Died' when I was a kid; it changed my life. —
Chris Columbus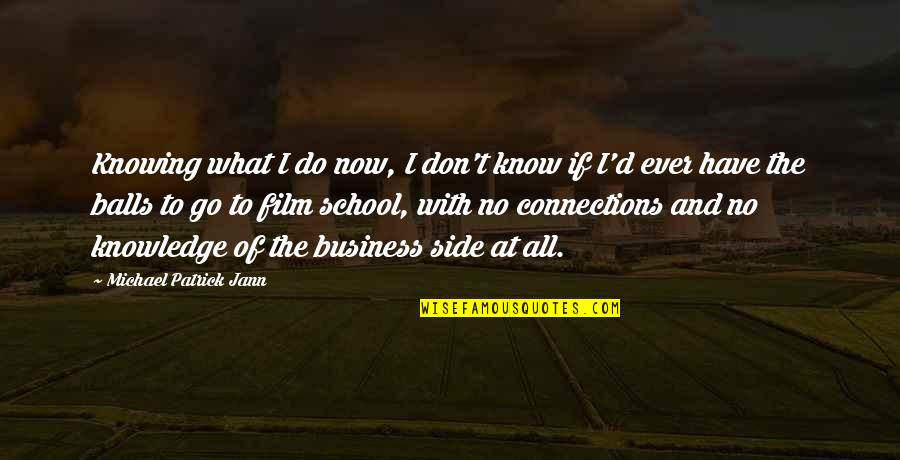 Knowing what I do now, I don't know if I'd ever have the balls to go to film school, with no connections and no knowledge of the business side at all. —
Michael Patrick Jann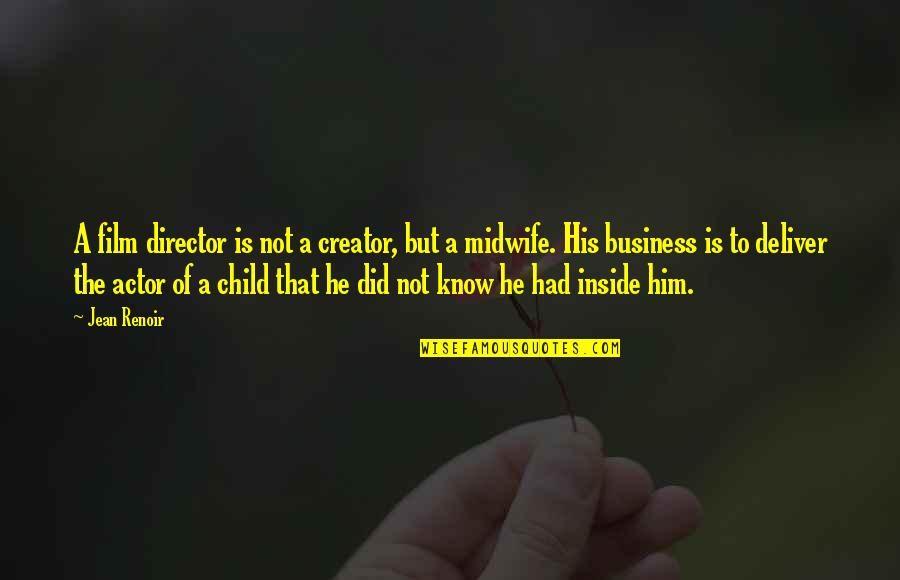 A film director is not a creator, but a midwife. His business is to deliver the actor of a child that he did not know he had inside him. —
Jean Renoir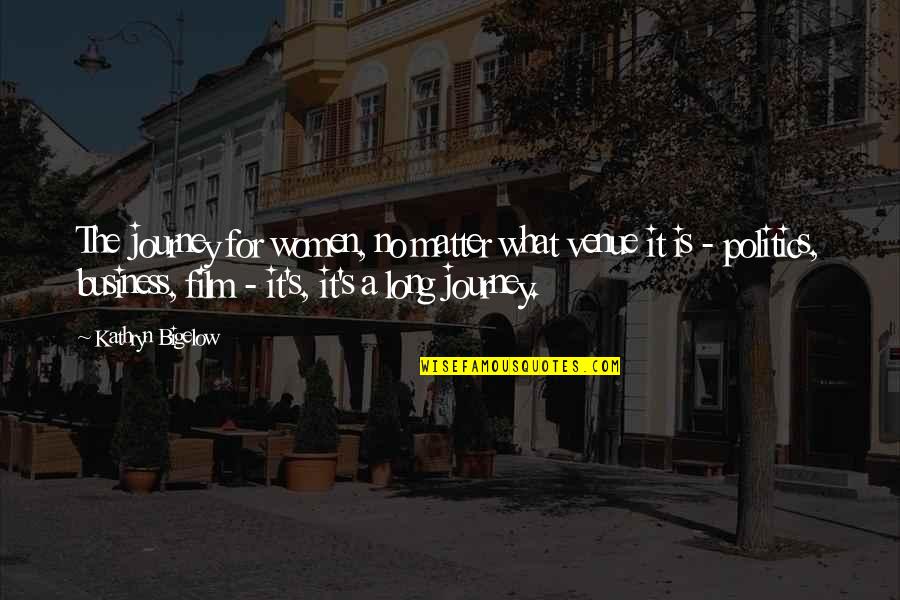 The journey for women, no matter what venue it is - politics, business, film - it's, it's a long journey. —
Kathryn Bigelow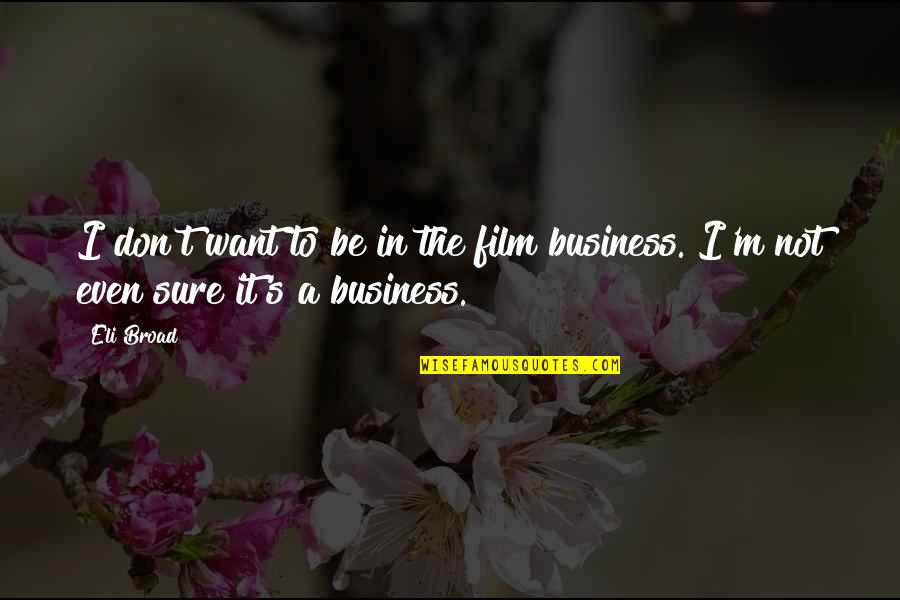 I don't want to be in
the film business
. I'm not even sure it's a business. —
Eli Broad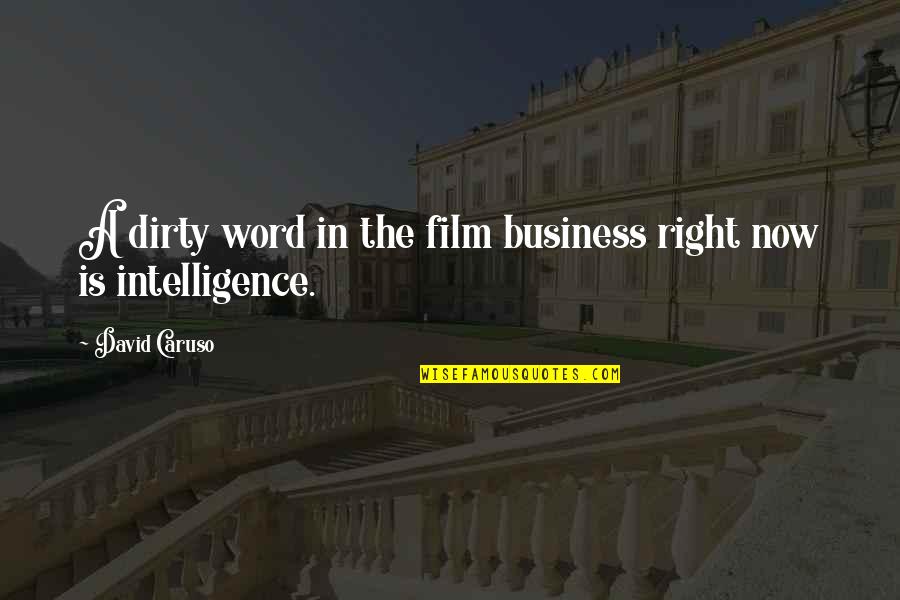 A dirty word in
the film business
right now is intelligence. —
David Caruso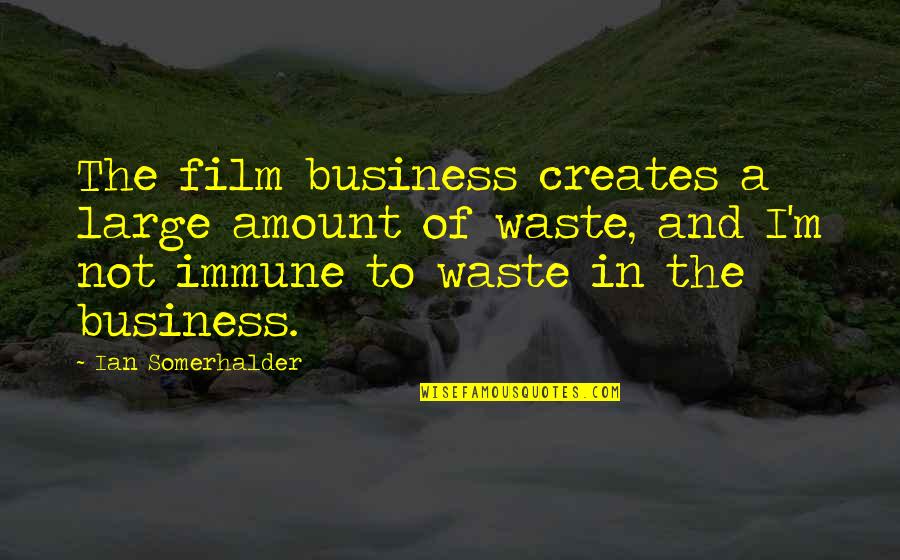 The film business
creates a large amount of waste, and I'm not immune to waste in the business. —
Ian Somerhalder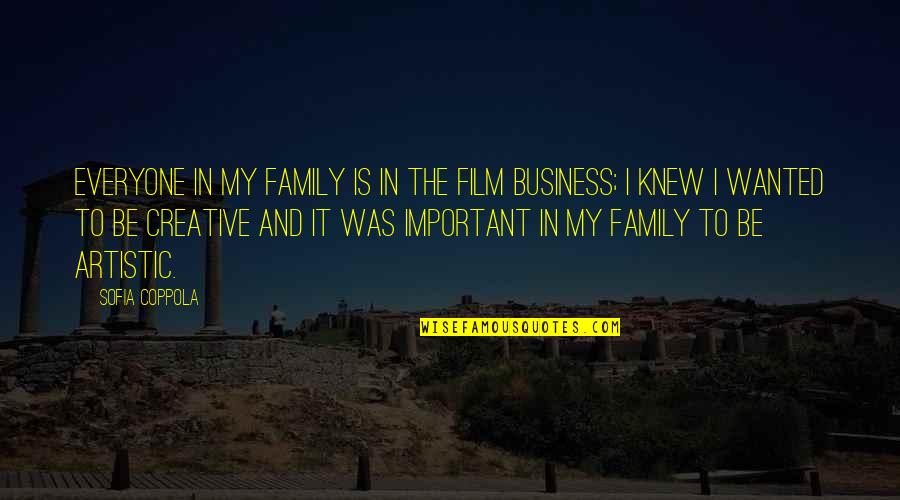 Everyone in my family is in
the film business
; I knew I wanted to be creative and it was important in my family to be artistic. —
Sofia Coppola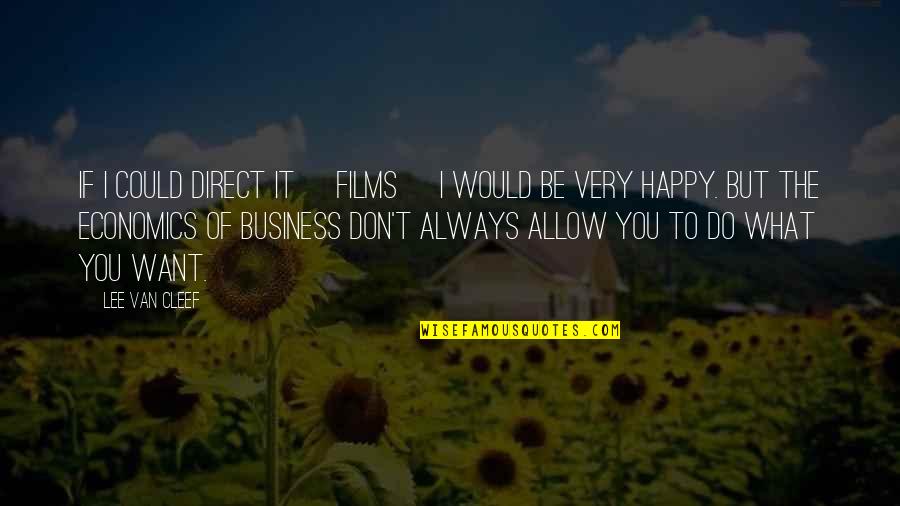 If I could direct it [films] I would be very happy. But the economics of business don't always allow you to do what you want. —
Lee Van Cleef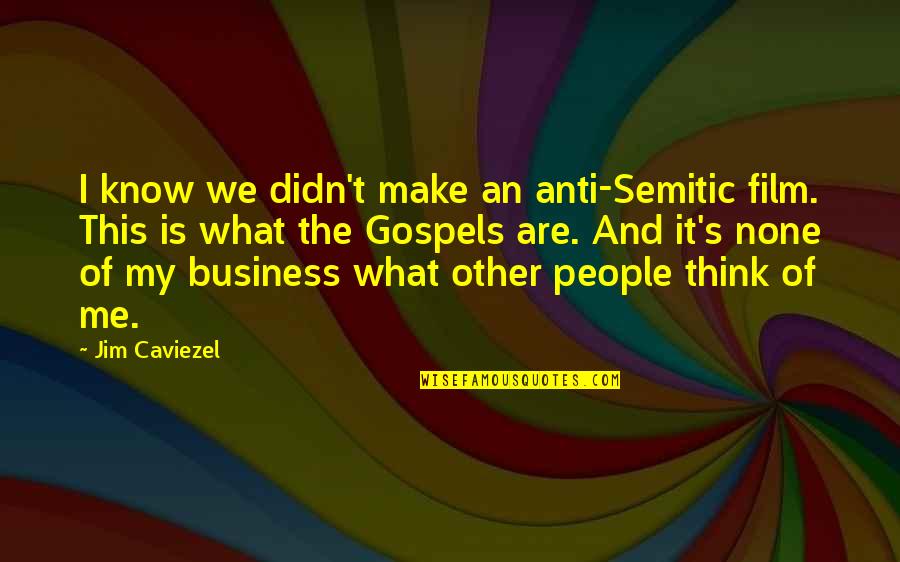 I know we didn't make an anti-Semitic film. This is what the Gospels are. And it's none of my business what other people think of me. —
Jim Caviezel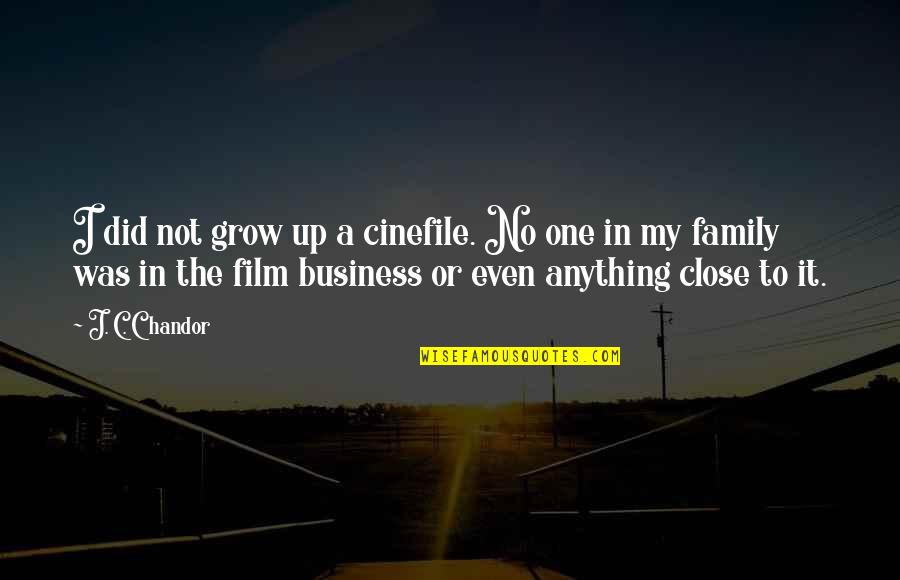 I did not grow up a cinefile. No one in my family was in
the film business
or even anything close to it. —
J. C. Chandor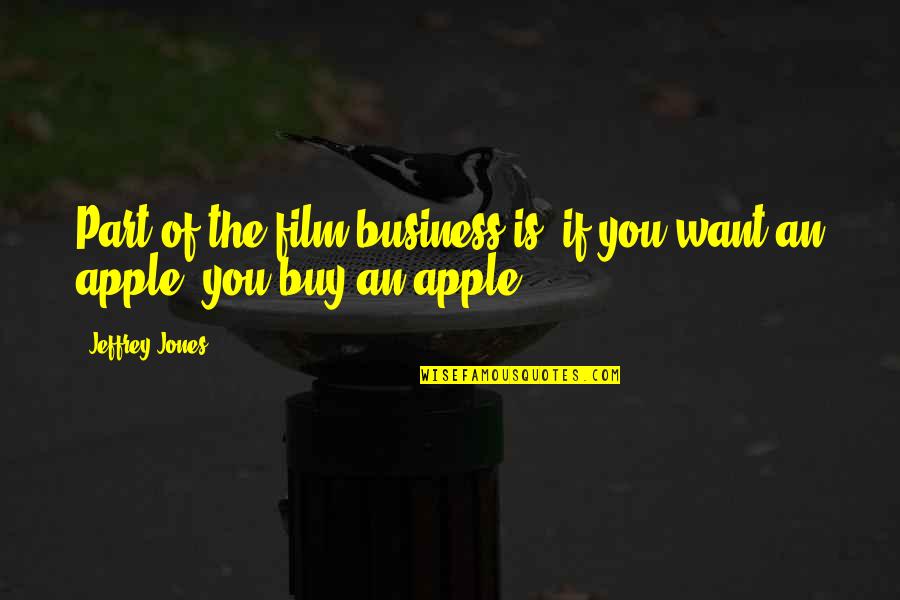 Part of
the film business
is, if you want an apple, you buy an apple. —
Jeffrey Jones
Film and television was so strange to me because I didn't grow up in the business, I didn't know anything about it. —
Patrick J. Adams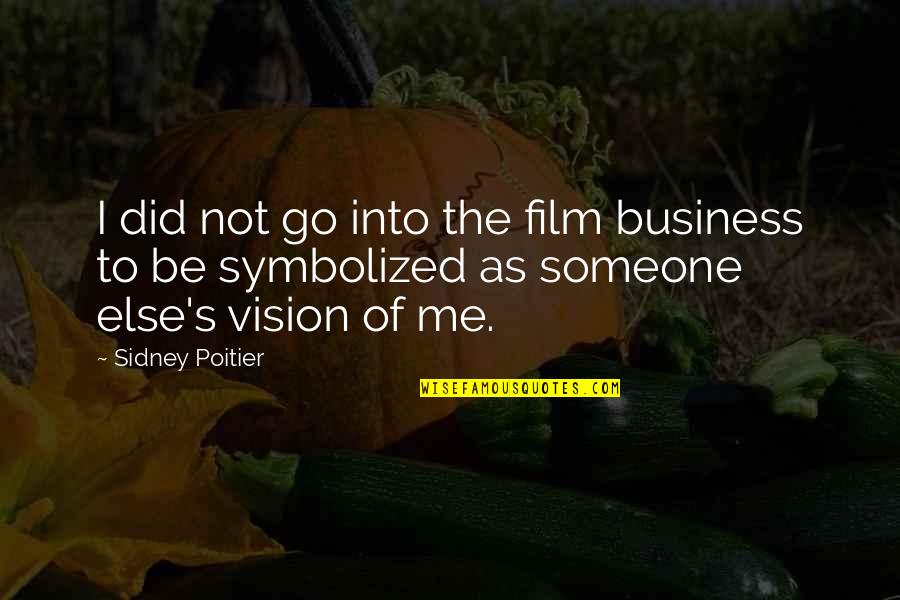 I did not go into
the film business
to be symbolized as someone else's vision of me. —
Sidney Poitier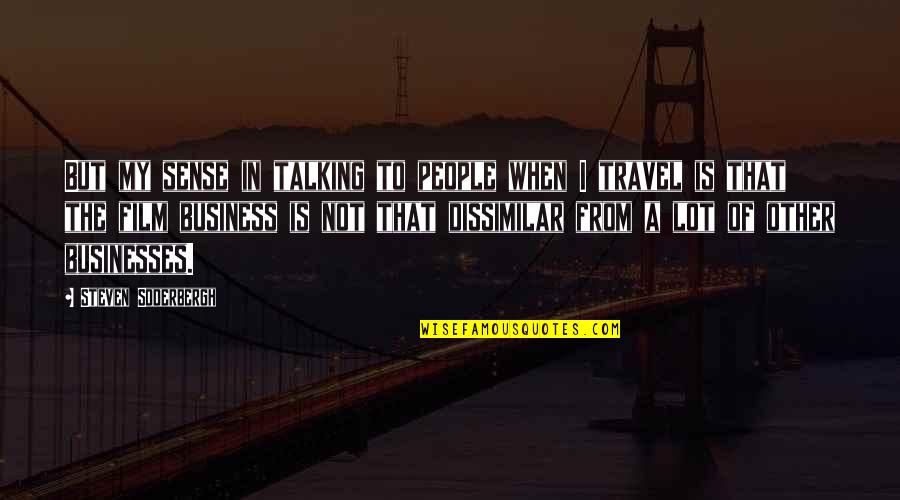 But my sense in talking to people when I travel is that
the film business
is not that dissimilar from a lot of other businesses. —
Steven Soderbergh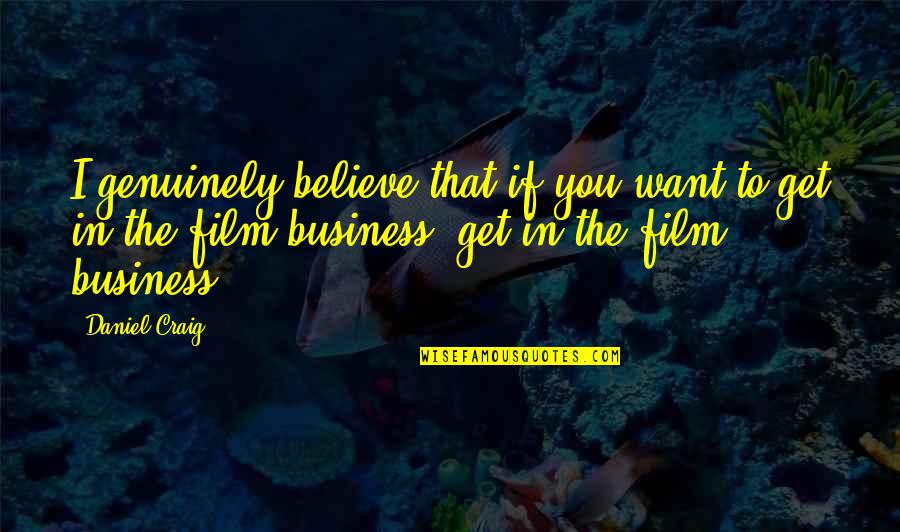 I genuinely believe that if you want to get in
the film business
, get in
the film business
. —
Daniel Craig