The Fall Of Civilization Quotes
Collection of top 12 famous quotes about The Fall Of Civilization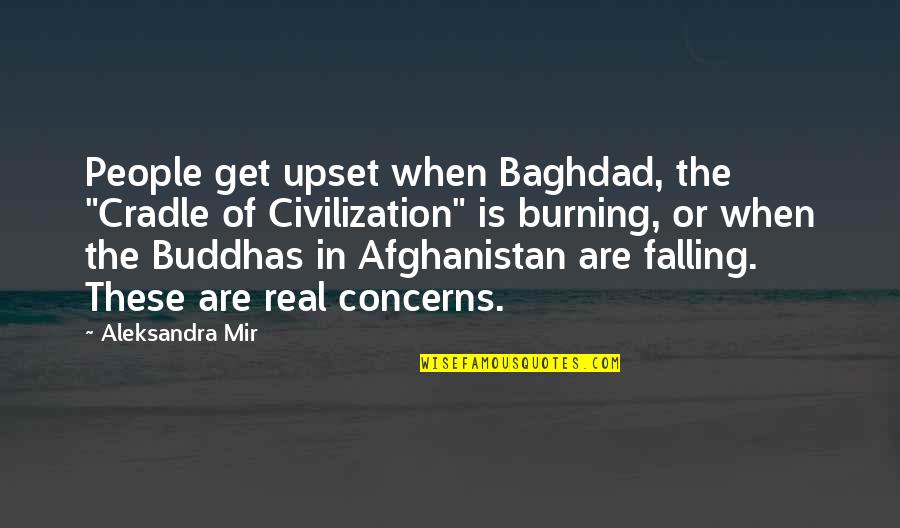 People get upset when Baghdad, the "Cradle of Civilization" is burning, or when the Buddhas in Afghanistan are falling. These are real concerns.
—
Aleksandra Mir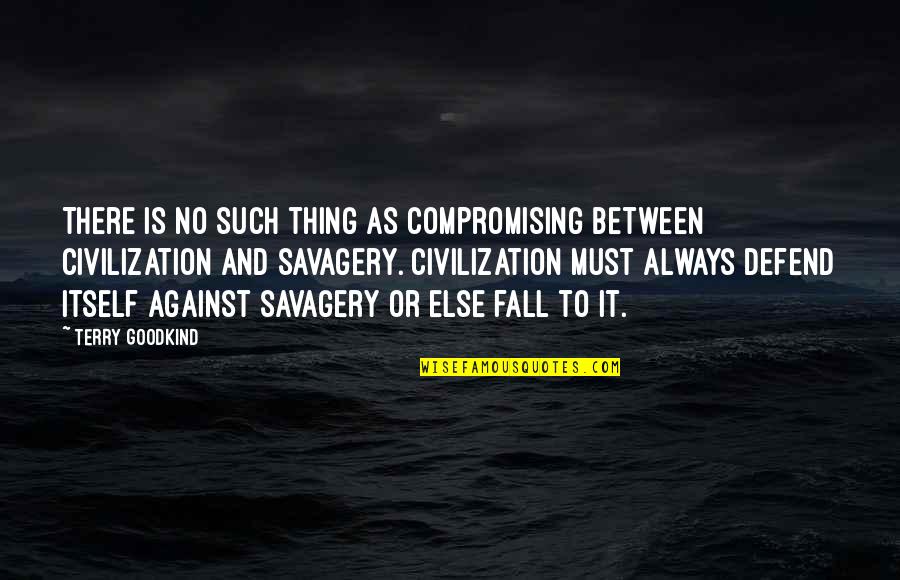 There is no such thing as compromising between civilization and savagery. Civilization must always defend itself against savagery or else fall to it.
—
Terry Goodkind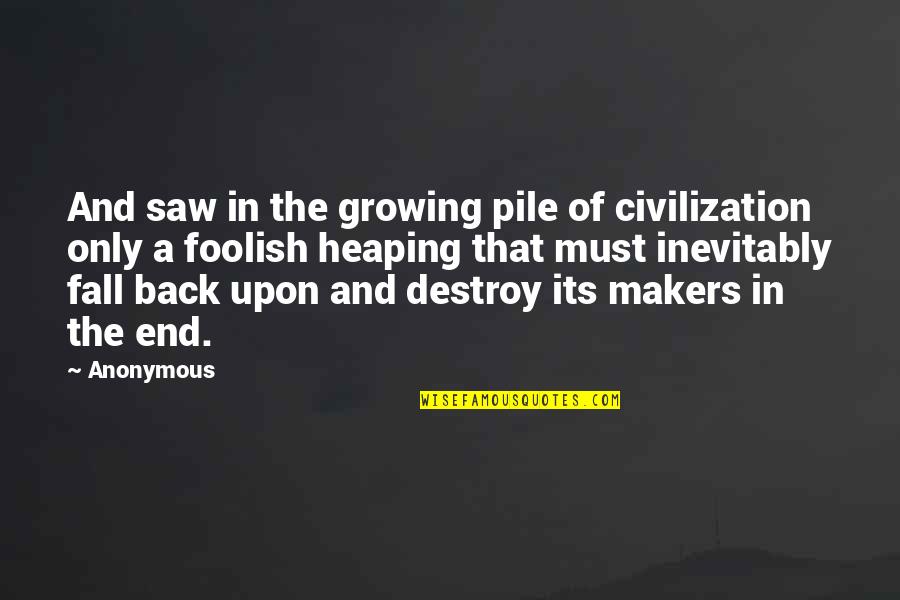 And saw in the growing pile of civilization only a foolish heaping that must inevitably fall back upon and destroy its makers in the end. —
Anonymous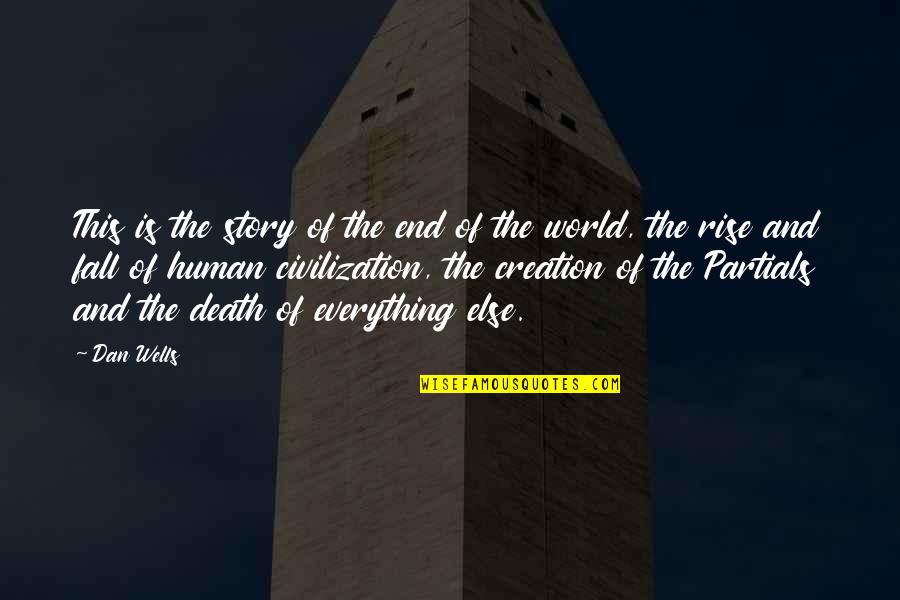 This is the story of the end of the world, the rise and fall of human civilization, the creation of the Partials and the death of everything else. —
Dan Wells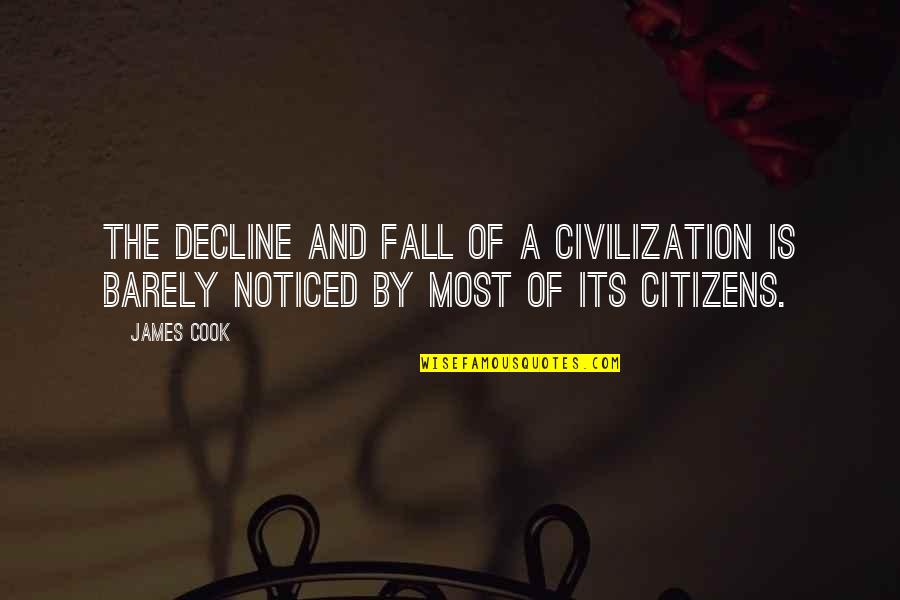 The decline and fall of a civilization is barely noticed by most of its citizens. —
James Cook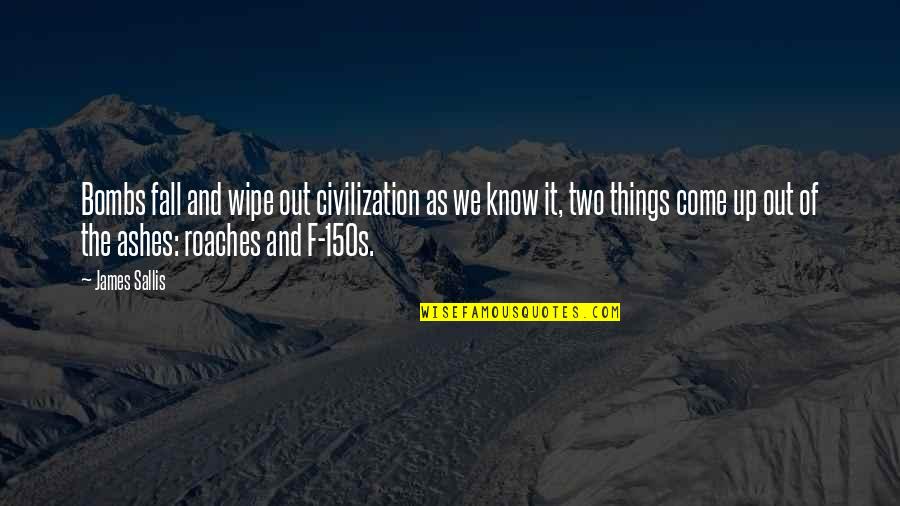 Bombs fall and wipe out civilization as we know it, two things come up out of the ashes: roaches and F-150s. —
James Sallis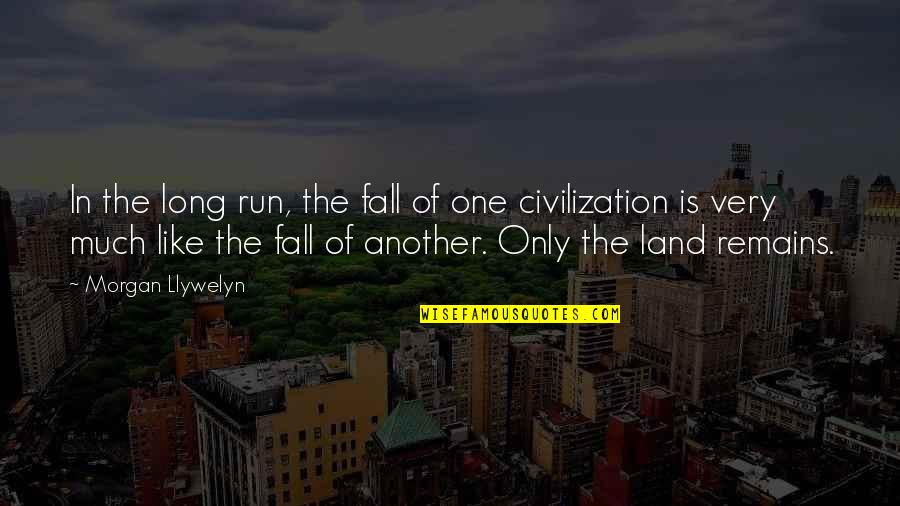 In the long run, the fall of one civilization is very much like the fall of another. Only the land remains. —
Morgan Llywelyn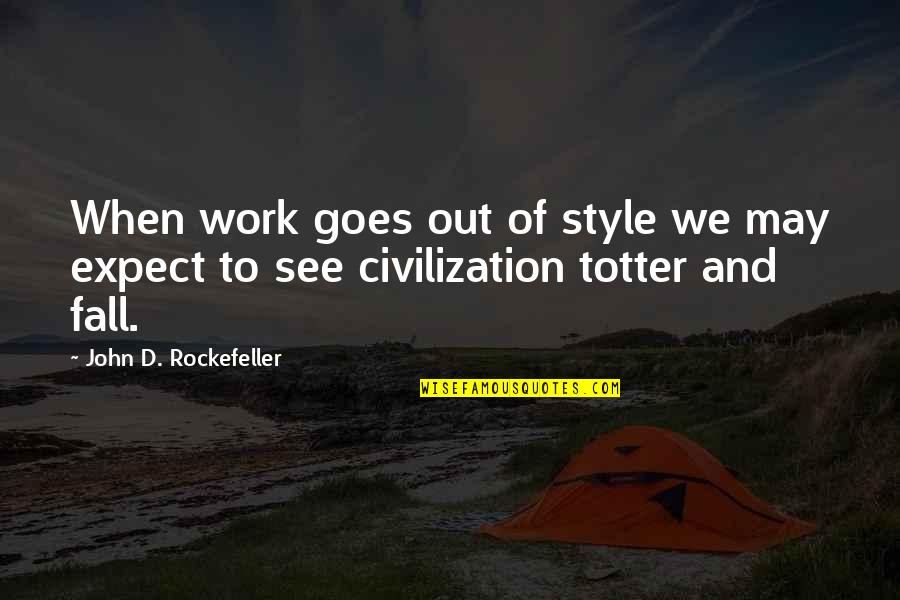 When work goes out of style we may expect to see civilization totter and fall. —
John D. Rockefeller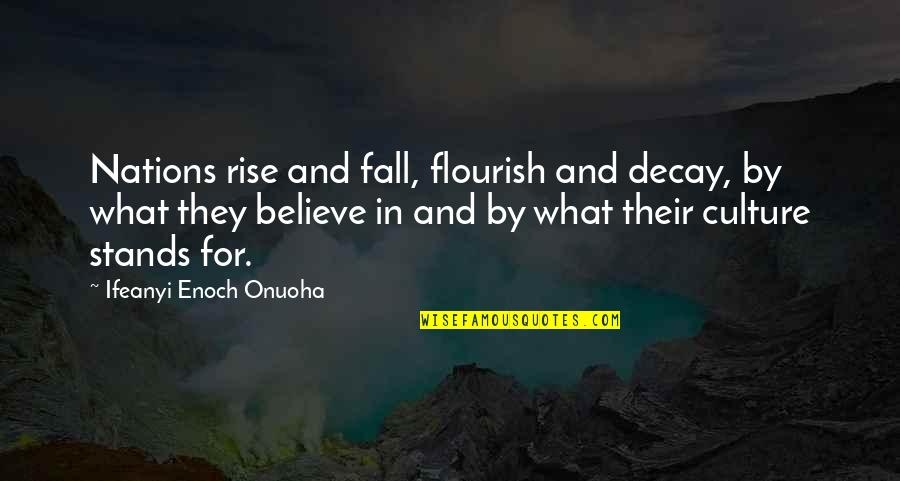 Nations rise and fall, flourish and decay, by what they believe in and by what their culture stands for. —
Ifeanyi Enoch Onuoha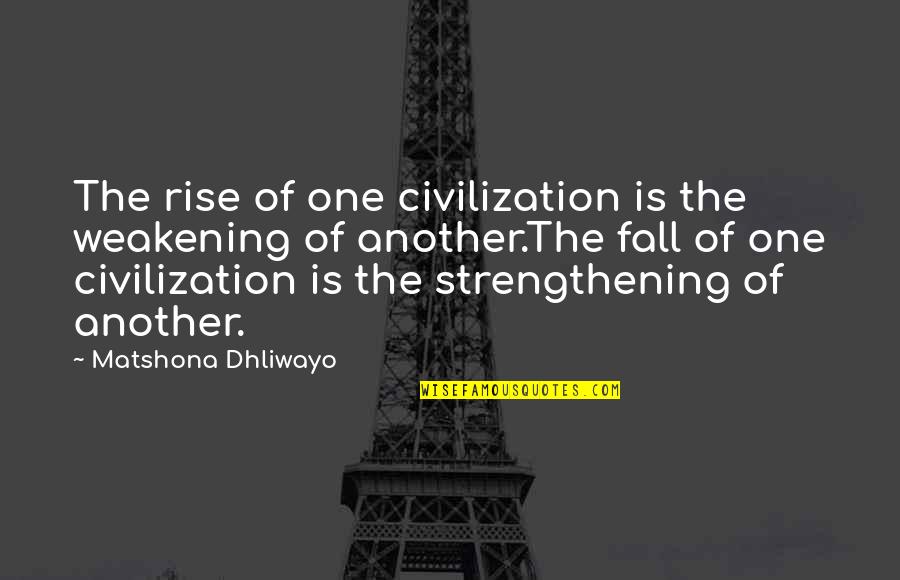 The rise of one civilization is the weakening of another.
The fall of one civilization is the strengthening of another. —
Matshona Dhliwayo