The Day Of Judgement Quotes
Collection of top 27 famous quotes about The Day Of Judgement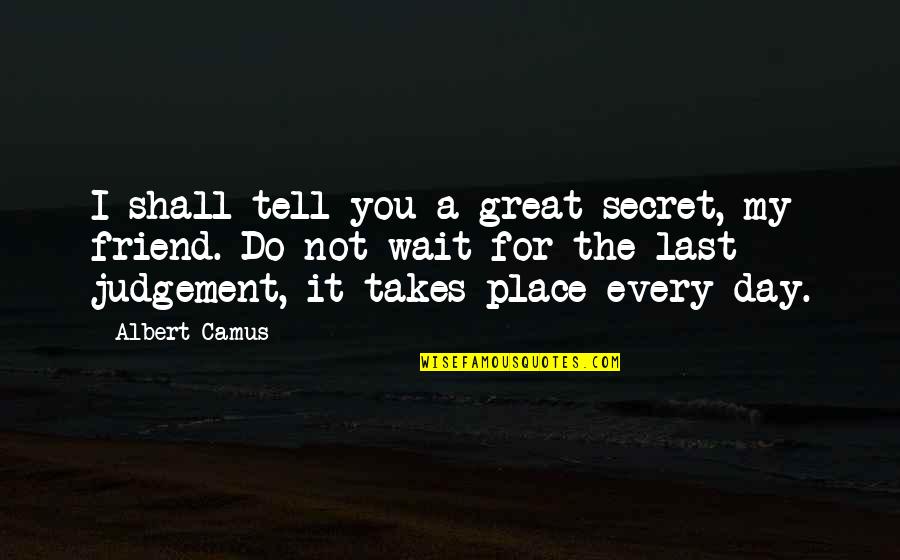 I shall tell you a great secret, my friend. Do not wait for the last judgement, it takes place every day.
—
Albert Camus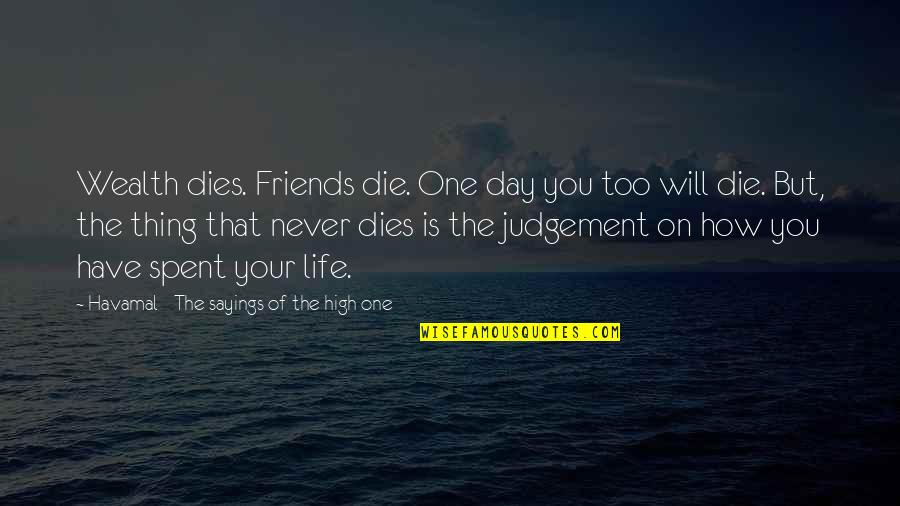 Wealth dies. Friends die. One day you too will die. But, the thing that never dies is the judgement on how you have spent your life.
—
Havamal - The Sayings Of The High One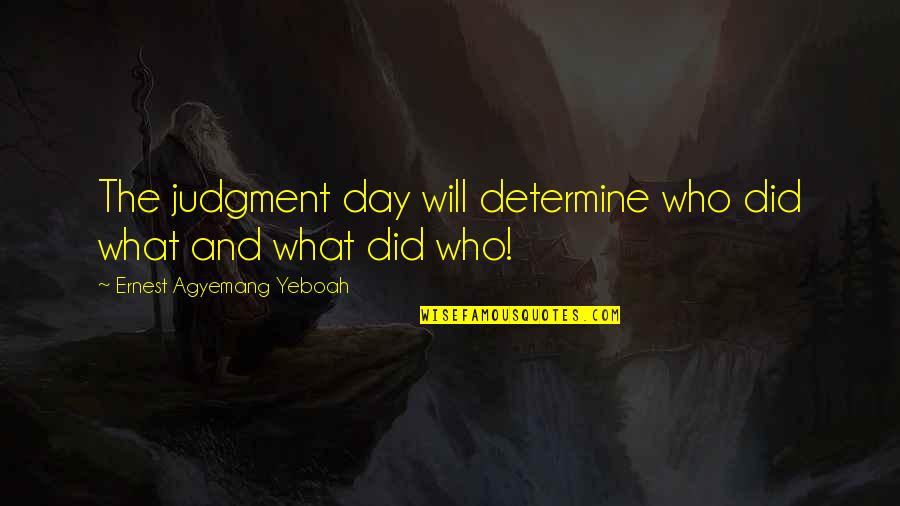 The judgment day will determine who did what and what did who!
—
Ernest Agyemang Yeboah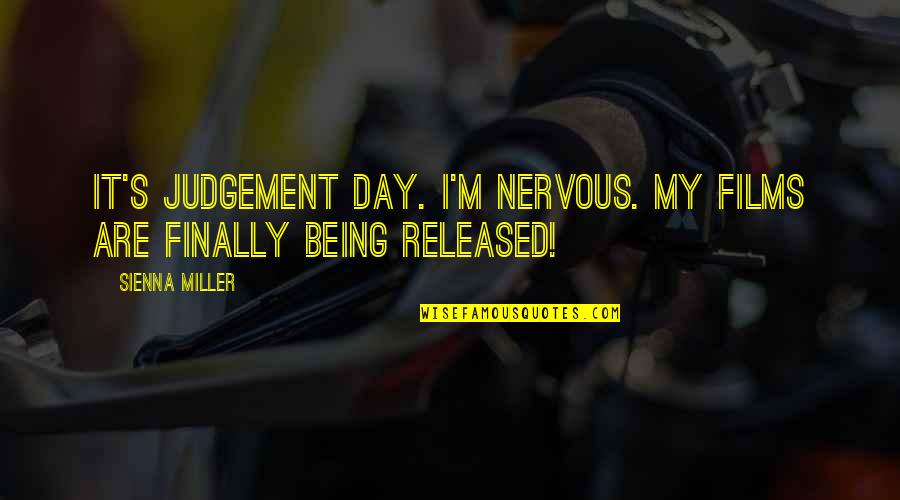 It's judgement day. I'm nervous. My films are finally being released! —
Sienna Miller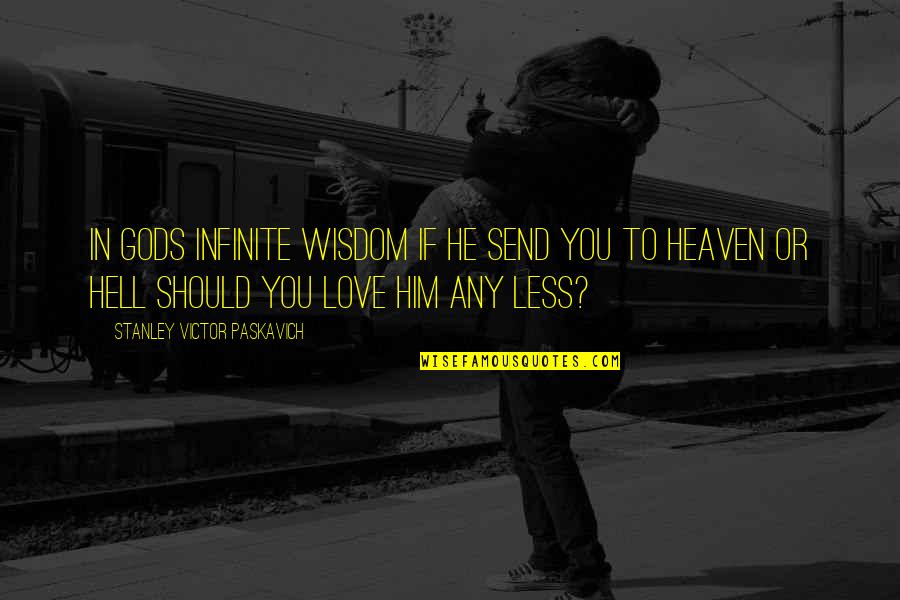 In Gods infinite wisdom if he send you to Heaven or Hell should you love him any less? —
Stanley Victor Paskavich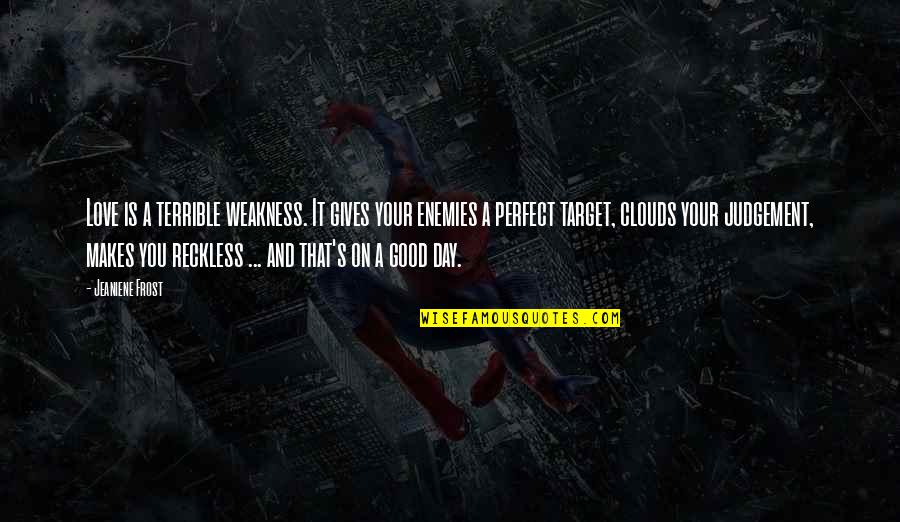 Love is a terrible weakness. It gives your enemies a perfect target, clouds your judgement, makes you reckless ... and that's on a good day. —
Jeaniene Frost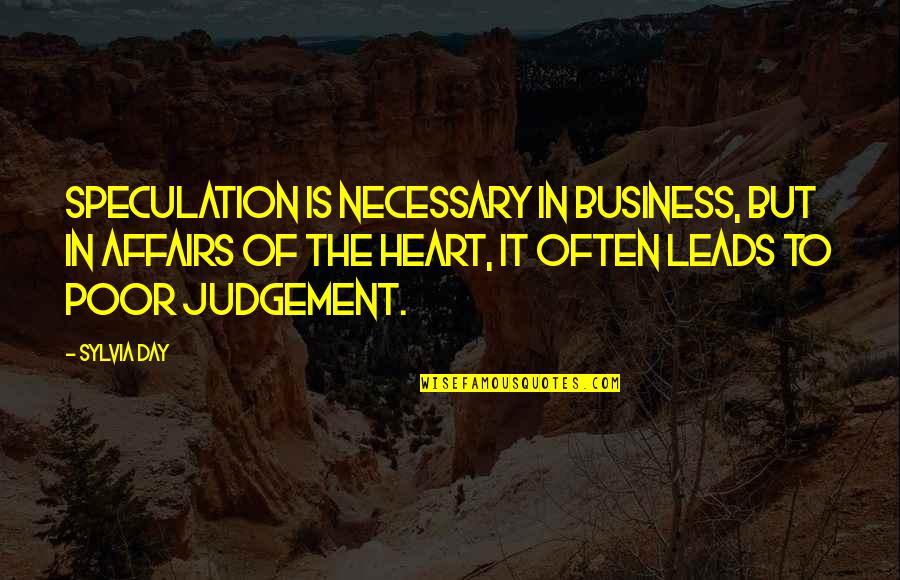 Speculation is necessary in business, but in affairs of the heart, it often leads to poor judgement. —
Sylvia Day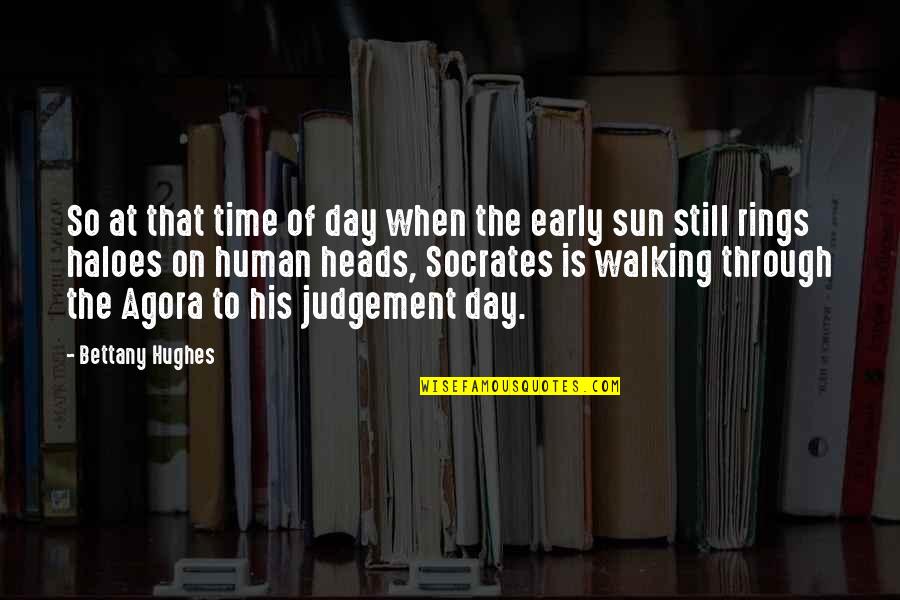 So at that time of day when the early sun still rings haloes on human heads, Socrates is walking through the Agora to his judgement day. —
Bettany Hughes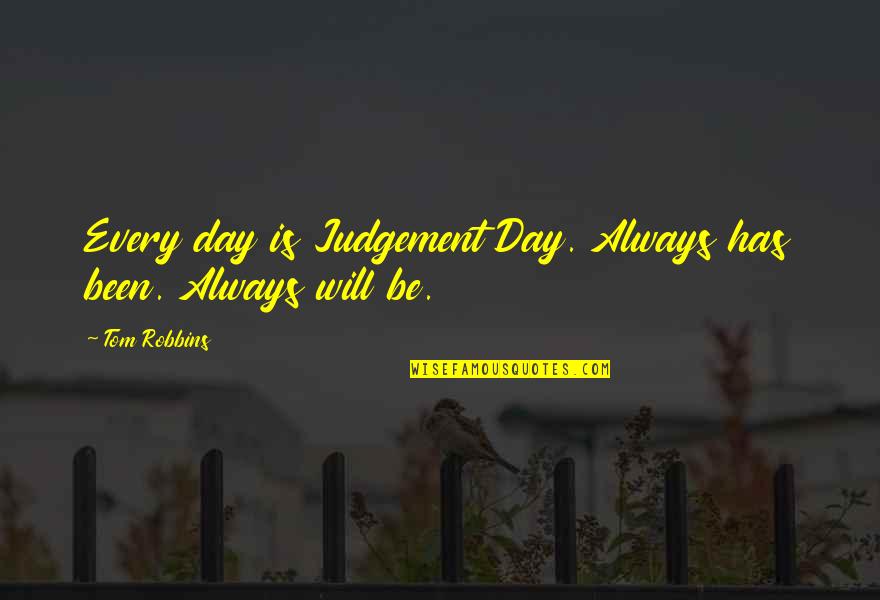 Every day is Judgement Day. Always has been. Always will be. —
Tom Robbins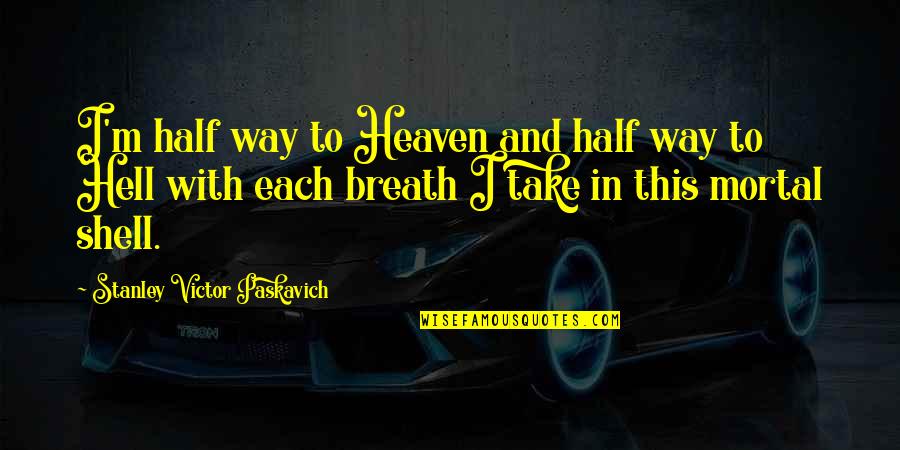 I'm half way to Heaven and half way to Hell with each breath I take in this mortal shell. —
Stanley Victor Paskavich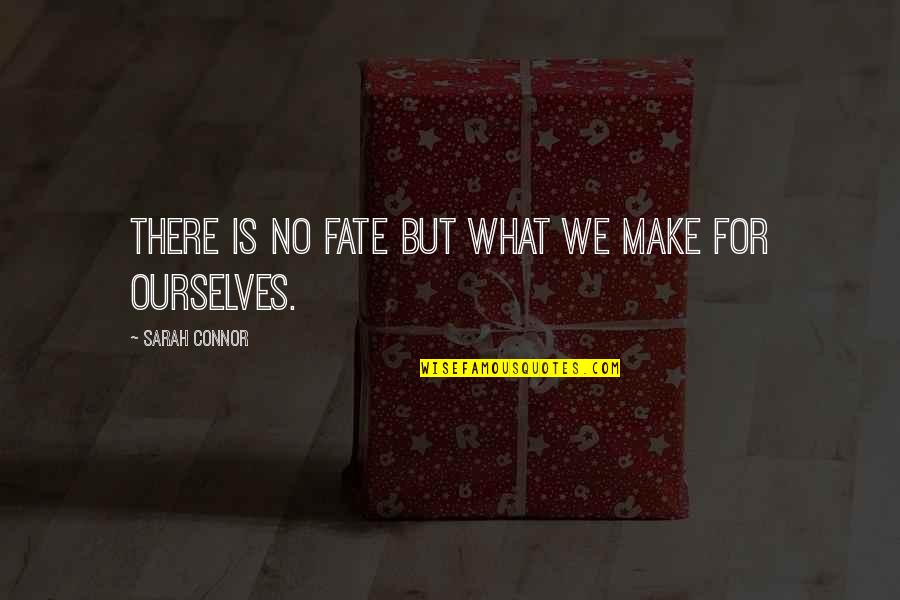 There is no fate but what we make for ourselves. —
Sarah Connor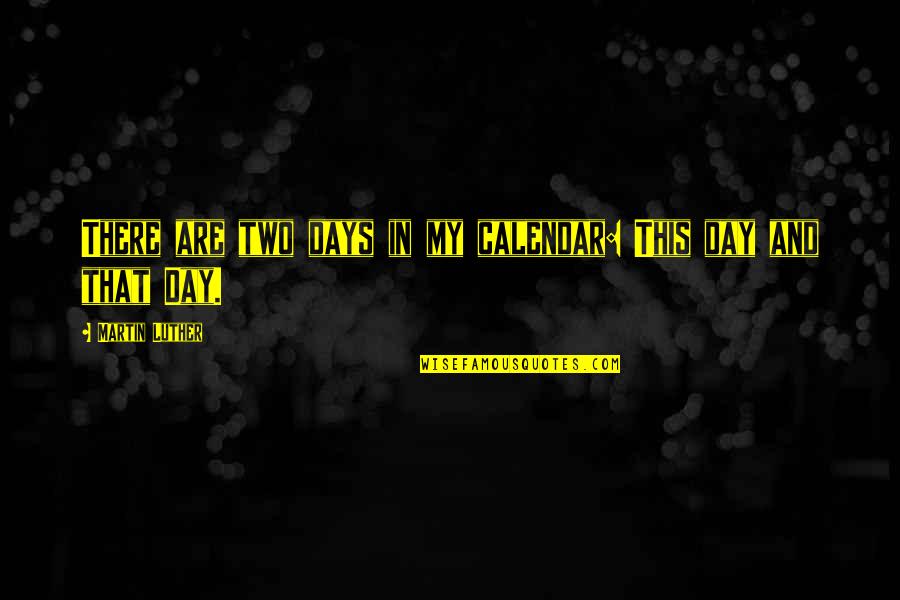 There are two days in my calendar: This day and that Day. —
Martin Luther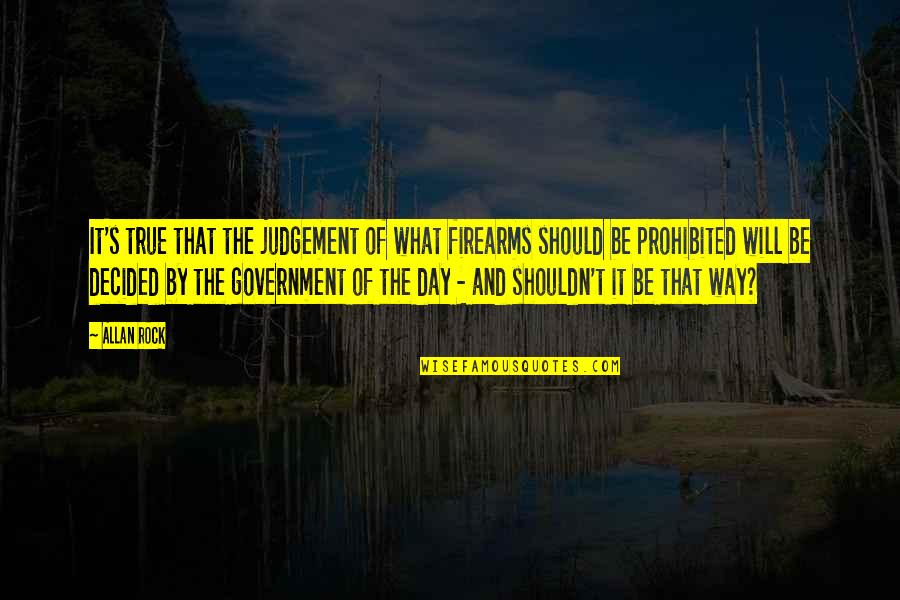 It's true that the judgement of what firearms should be prohibited will be decided by the government of the day - and shouldn't it be that way? —
Allan Rock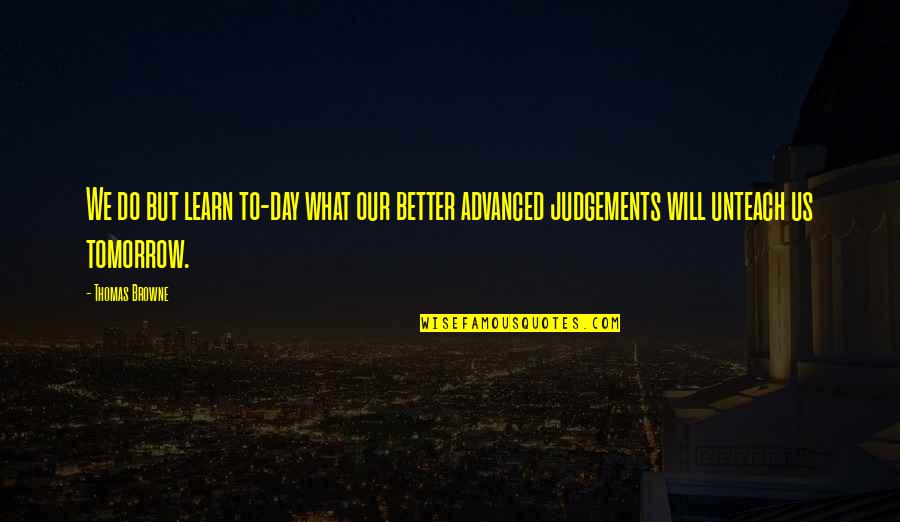 We do but learn to-day what our better advanced judgements will unteach us tomorrow. —
Thomas Browne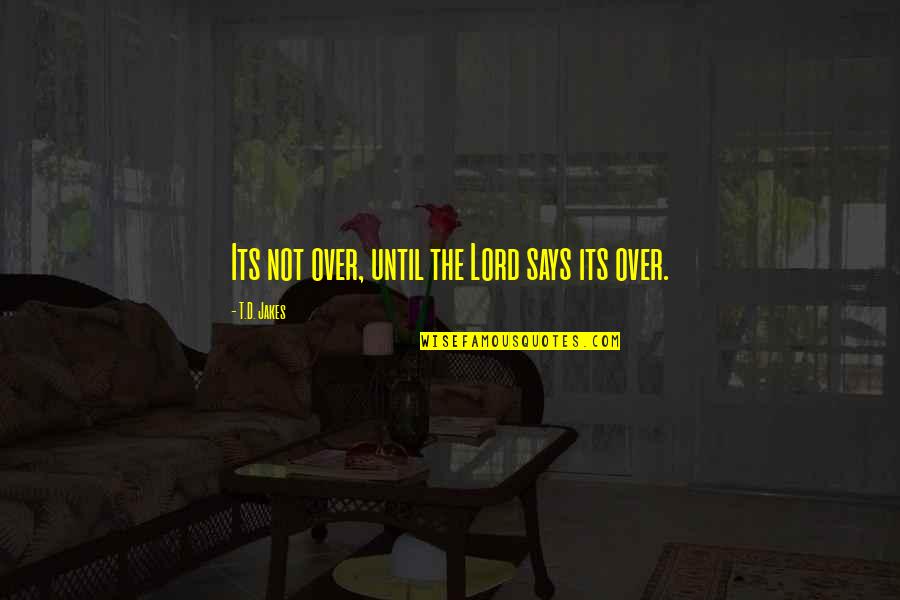 Its not over, until the Lord says its over. —
T.D. Jakes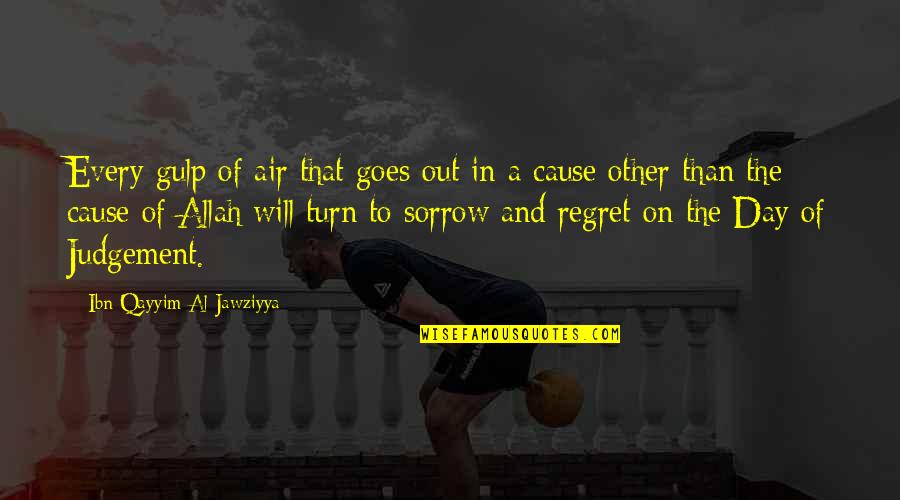 Every gulp of air that goes out in a cause other than the cause of Allah will turn to sorrow and regret on the Day of Judgement. —
Ibn Qayyim Al-Jawziyya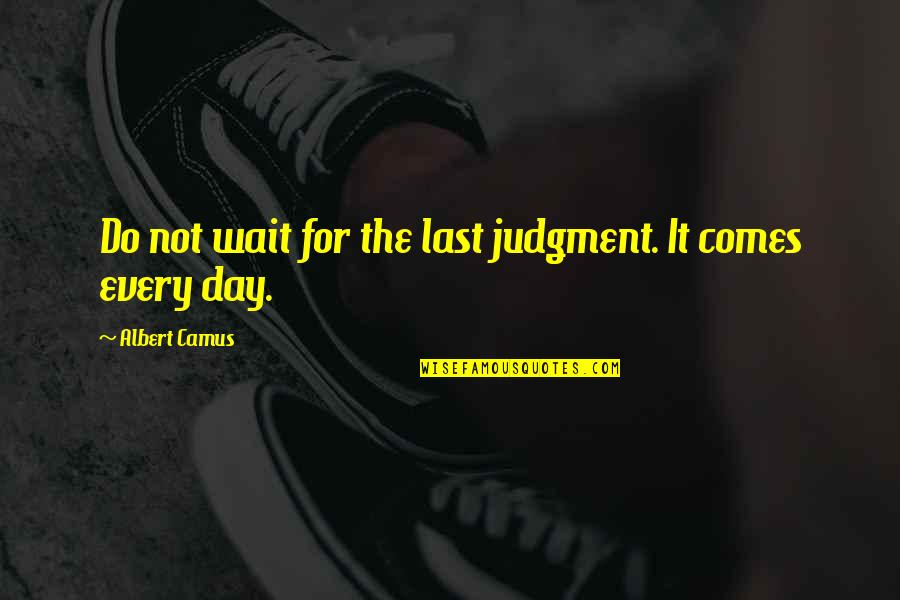 Do not wait for the last judgment. It comes every day. —
Albert Camus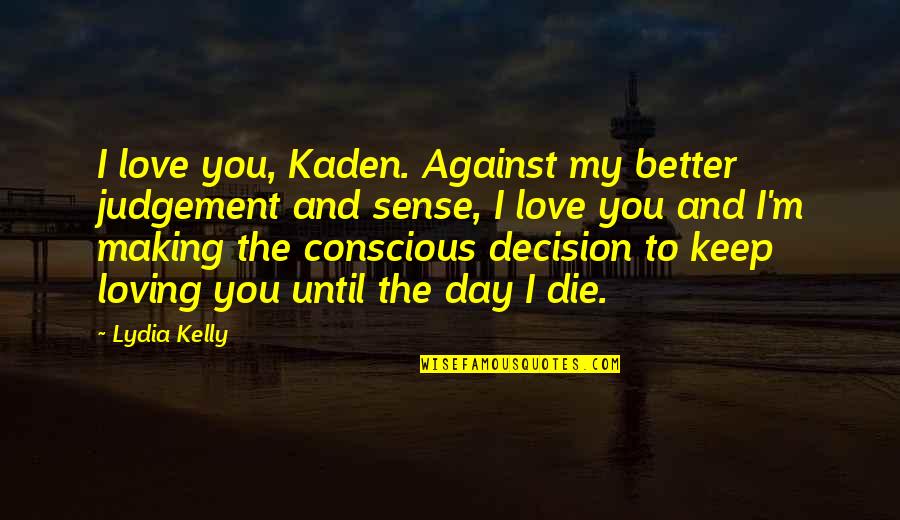 I love you, Kaden. Against my better judgement and sense, I love you and I'm making the conscious decision to keep loving you until the day I die. —
Lydia Kelly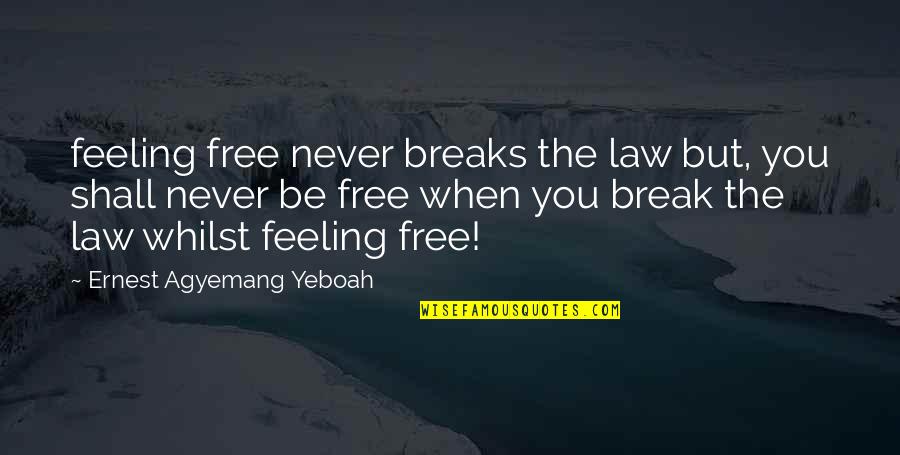 feeling free never breaks the law but, you shall never be free when you break the law whilst feeling free! —
Ernest Agyemang Yeboah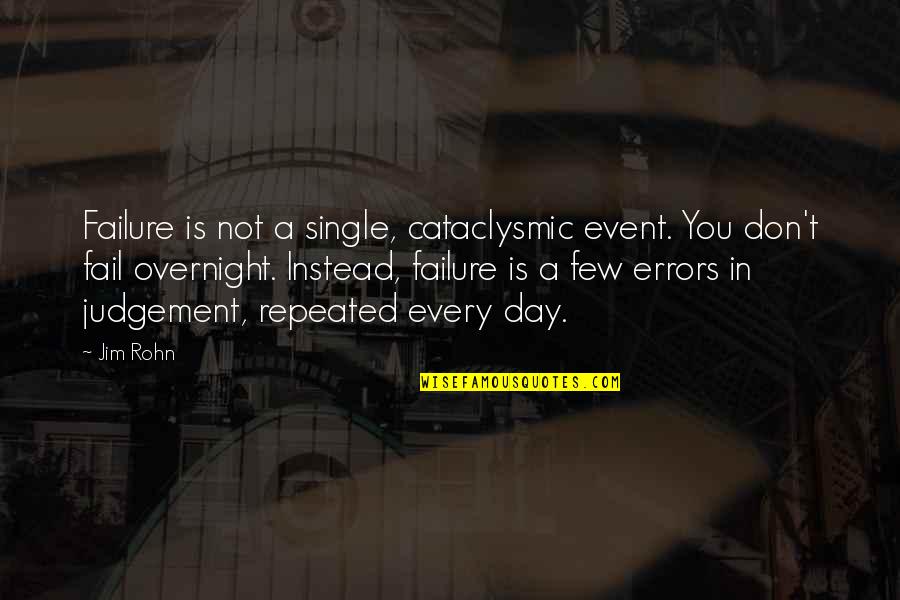 Failure is not a single, cataclysmic event. You don't fail overnight. Instead, failure is a few errors in judgement, repeated every day. —
Jim Rohn
The future is not set. There is no fate but what we make. —
James Cameron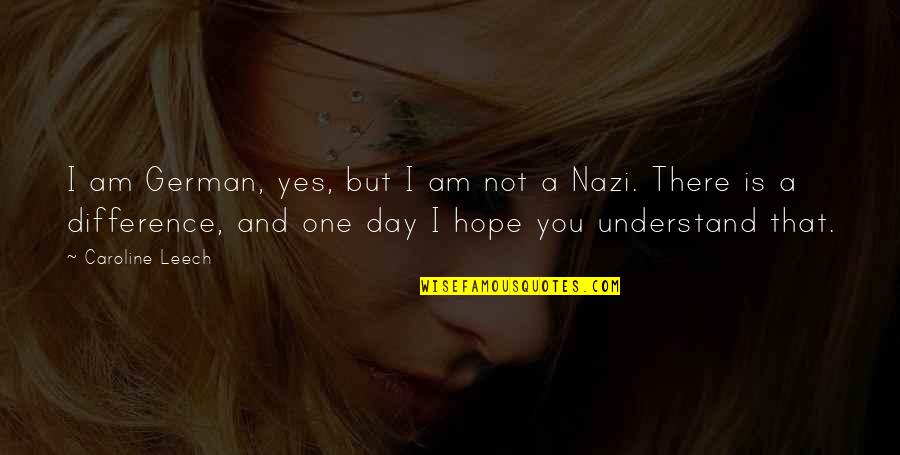 I am German, yes, but I am not a Nazi. There is a difference, and one day I hope you understand that. —
Caroline Leech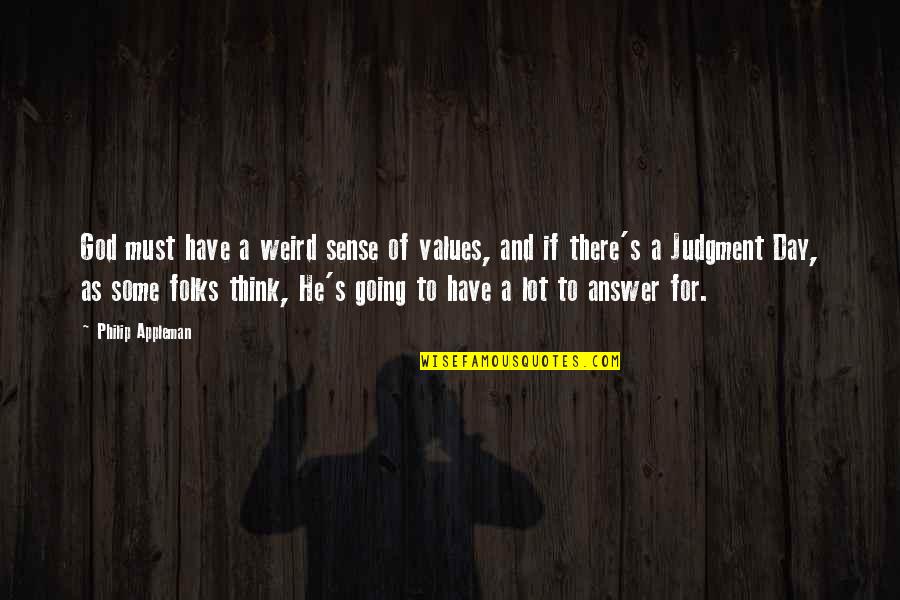 God must have a weird sense of values, and if there's a Judgment Day, as some folks think, He's going to have a lot to answer for. —
Philip Appleman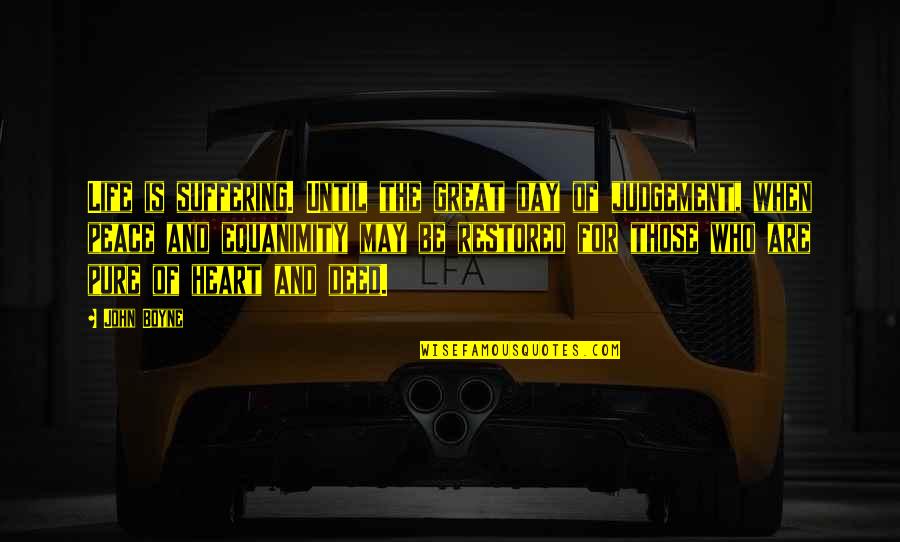 Life is suffering. Until the great day of judgement, when peace and equanimity may be restored for those who are pure of heart and deed. —
John Boyne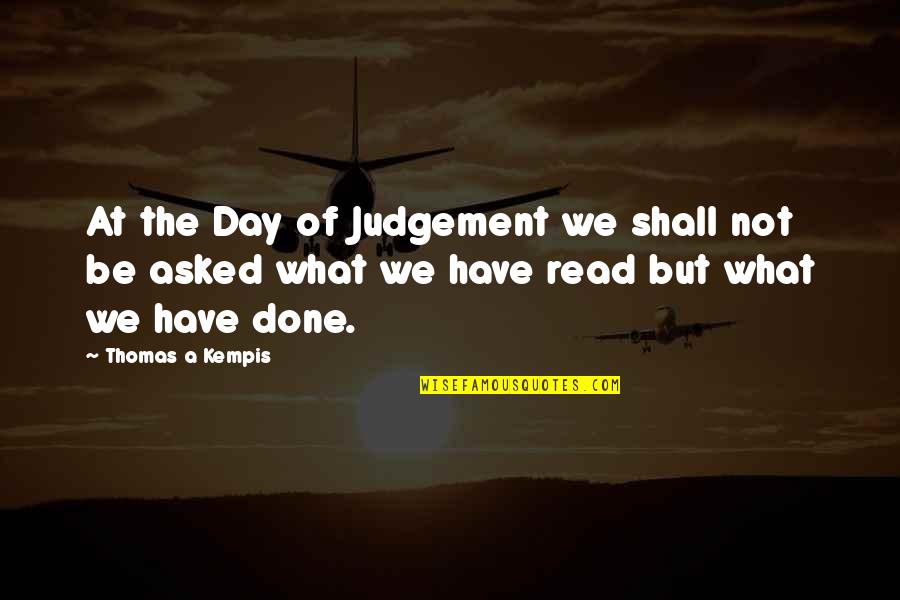 At the Day of Judgement we shall not be asked what we have read but what we have done. —
Thomas A Kempis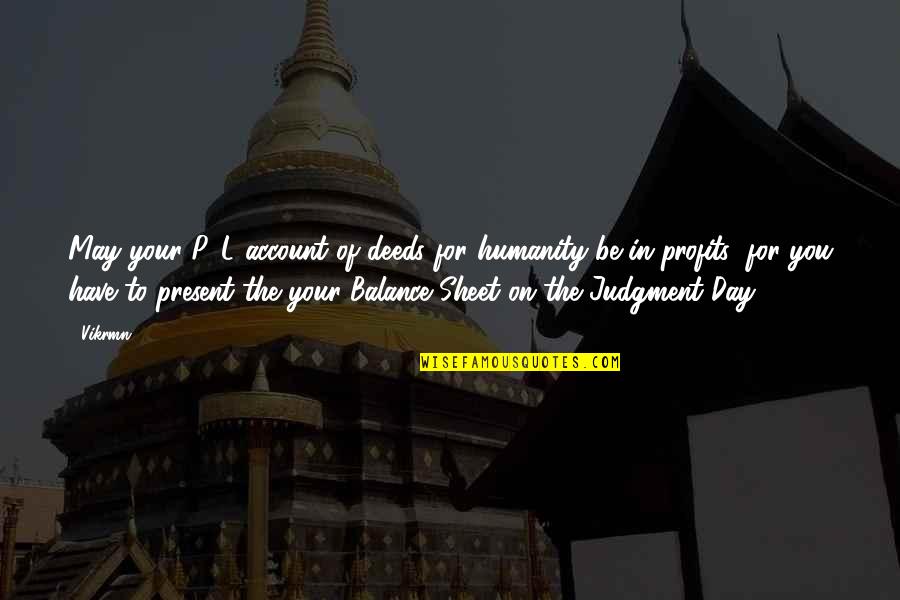 May your P&L account of deeds for humanity be in profits; for you have to present the your Balance Sheet on the Judgment Day. —
Vikrmn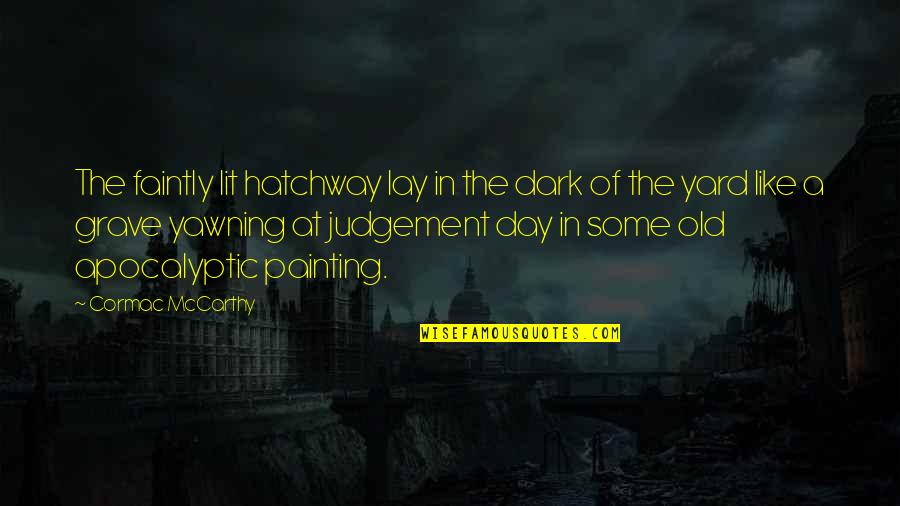 The faintly lit hatchway lay in the dark of the yard like a grave yawning at judgement day in some old apocalyptic painting. —
Cormac McCarthy