The Dark Ages Quotes
Collection of top 36 famous quotes about The Dark Ages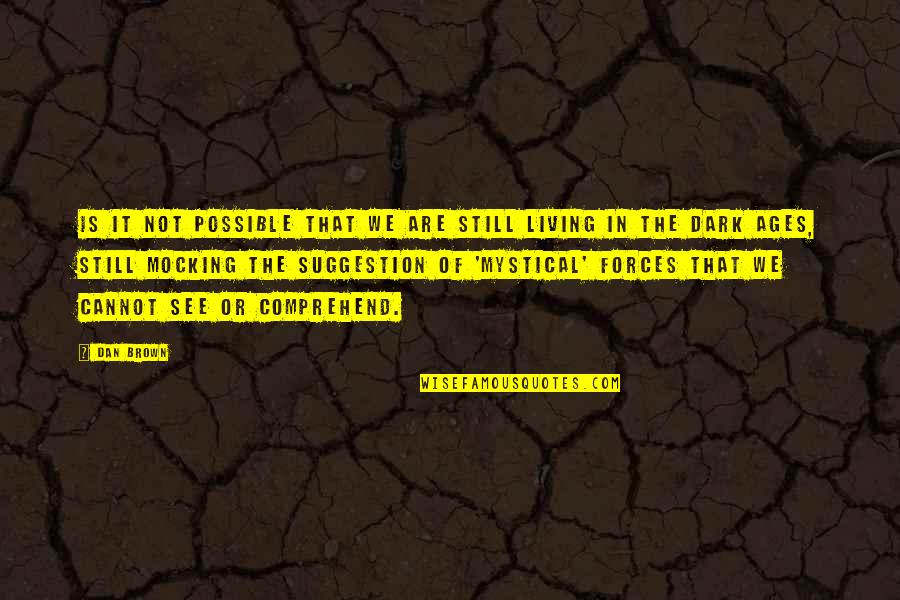 Is it not possible that we are still living in the Dark Ages, still mocking the suggestion of 'mystical' forces that we cannot see or comprehend.
—
Dan Brown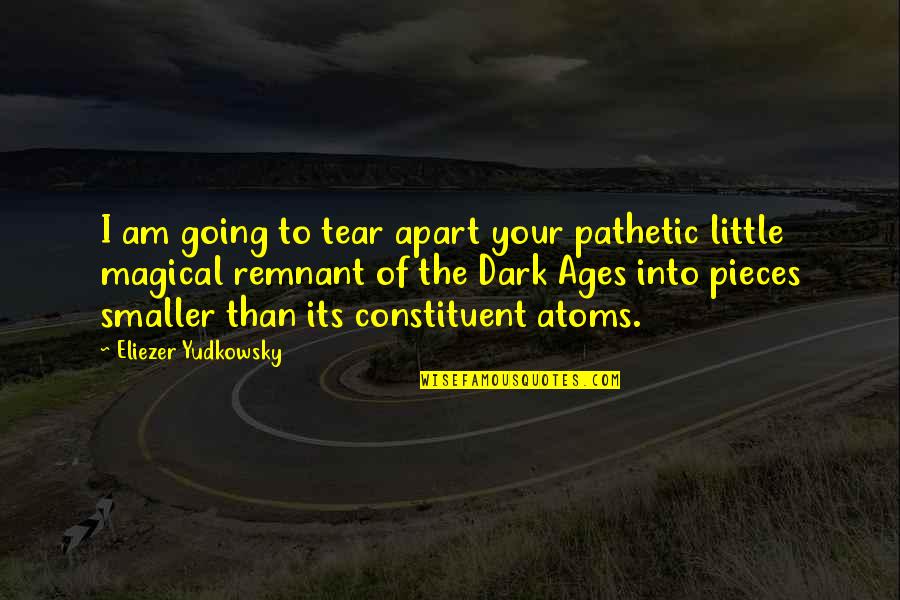 I am going to tear apart your pathetic little magical remnant of the Dark Ages into pieces smaller than its constituent atoms.
—
Eliezer Yudkowsky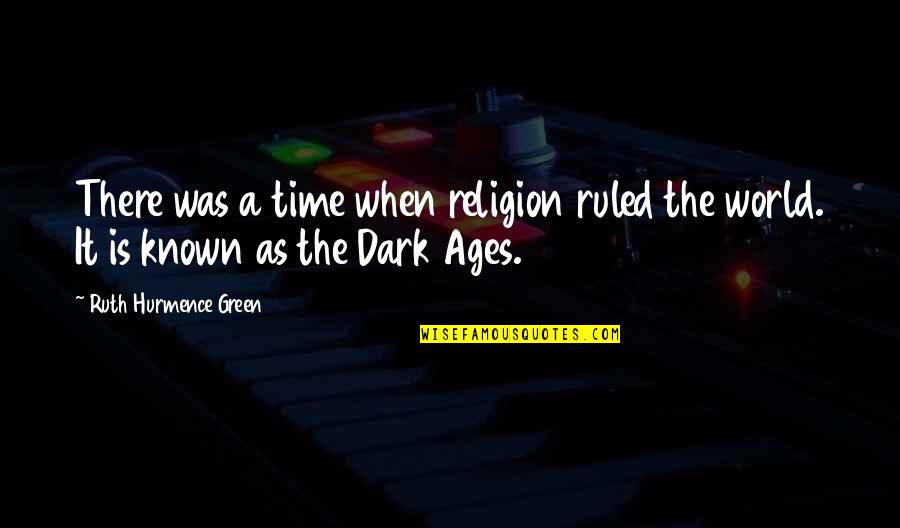 There was a time when religion ruled the world. It is known as the Dark Ages.
—
Ruth Hurmence Green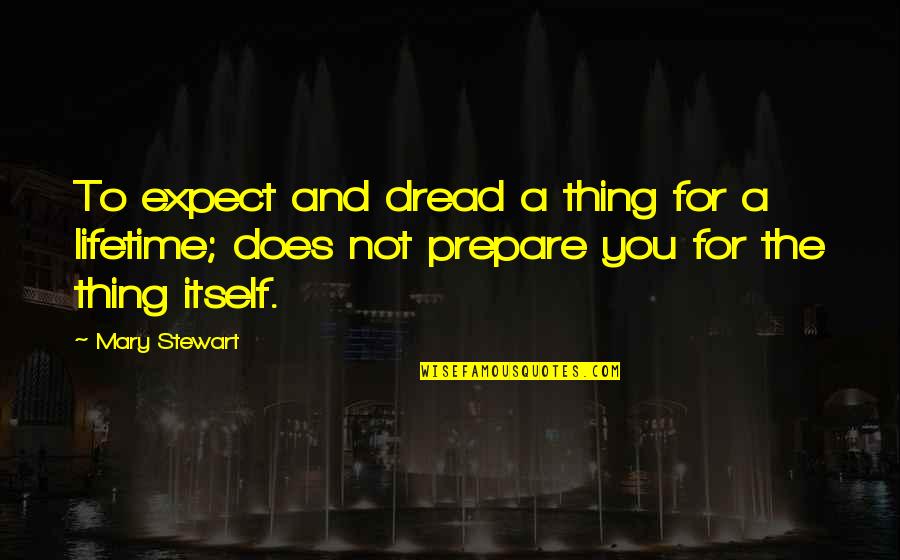 To expect and dread a thing for a lifetime; does not prepare you for the thing itself.
—
Mary Stewart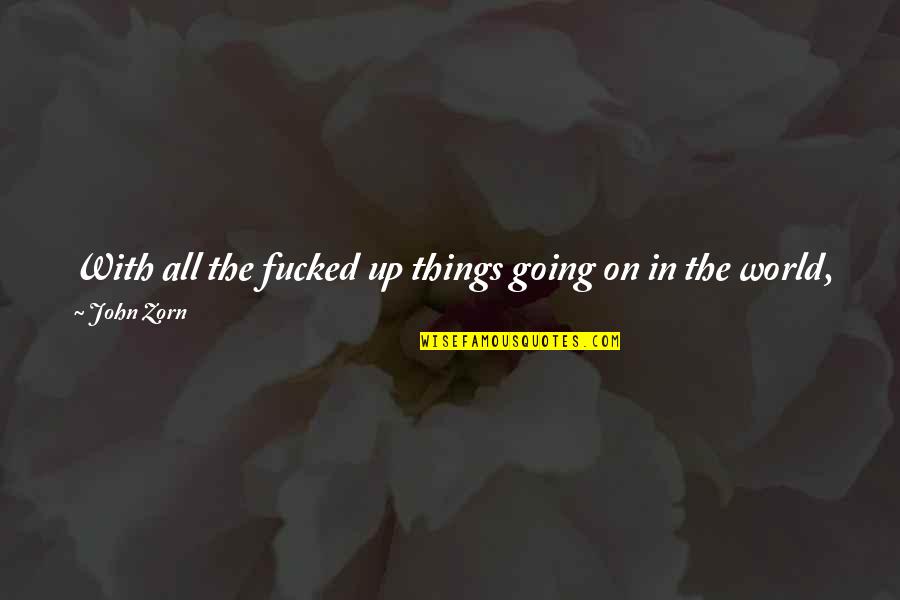 With all the fucked up things going on in the world, just the fact that we can wake up in the morning is kind of a miracle.
—
John Zorn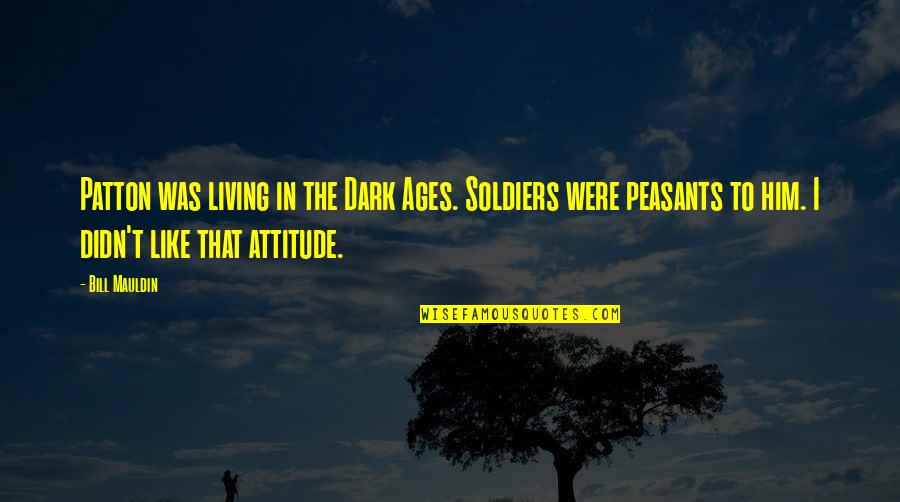 Patton was living in the Dark Ages. Soldiers were peasants to him. I didn't like that attitude.
—
Bill Mauldin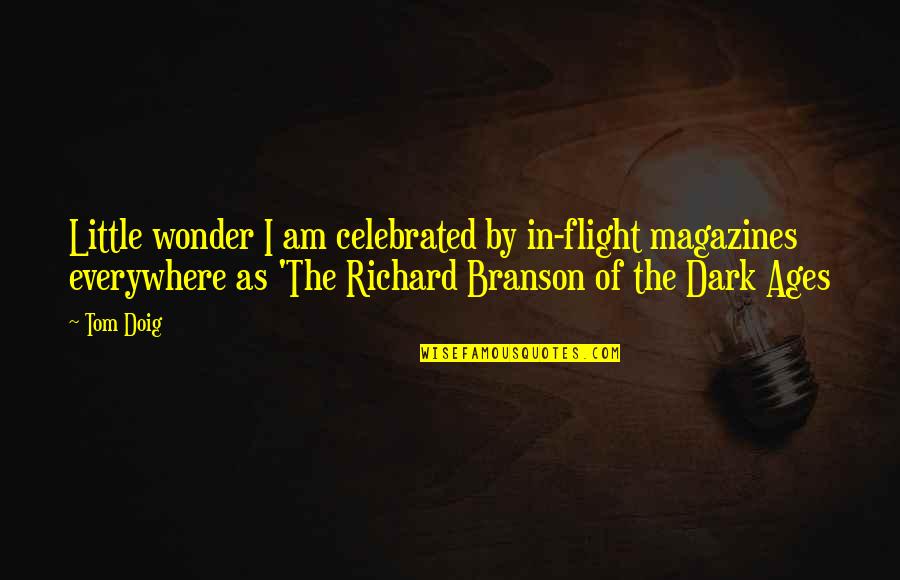 Little wonder I am celebrated by in-flight magazines everywhere as 'The Richard Branson of the Dark Ages
—
Tom Doig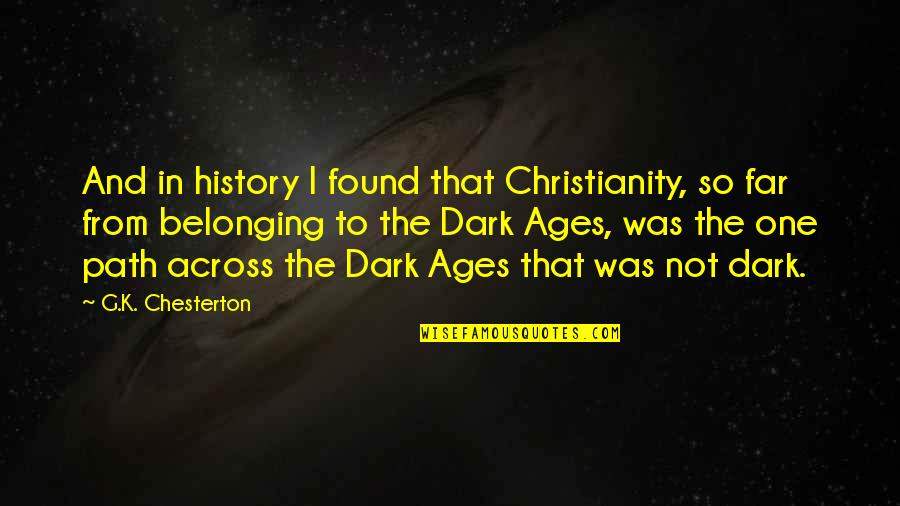 And in history I found that Christianity, so far from belonging to the Dark Ages, was the one path across the Dark Ages that was not dark.
—
G.K. Chesterton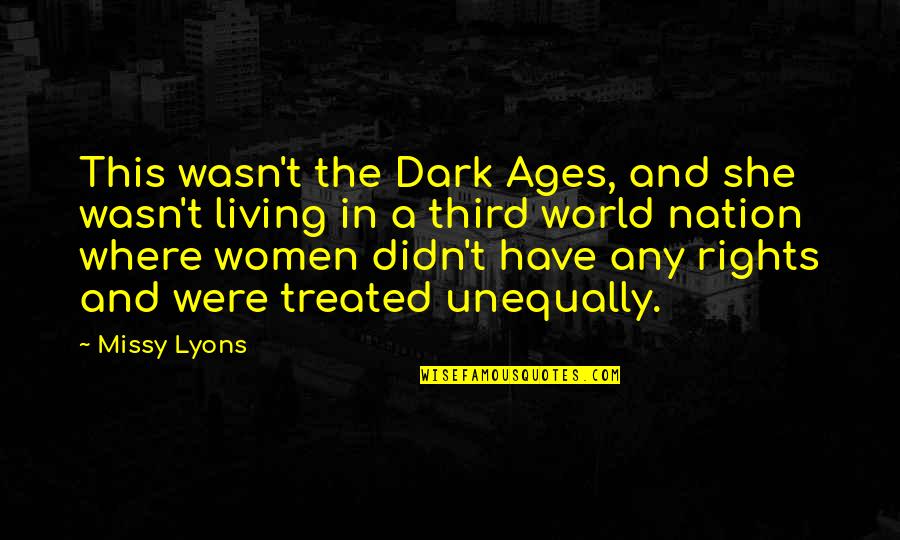 This wasn't the Dark Ages, and she wasn't living in a third world nation where women didn't have any rights and were treated unequally.
—
Missy Lyons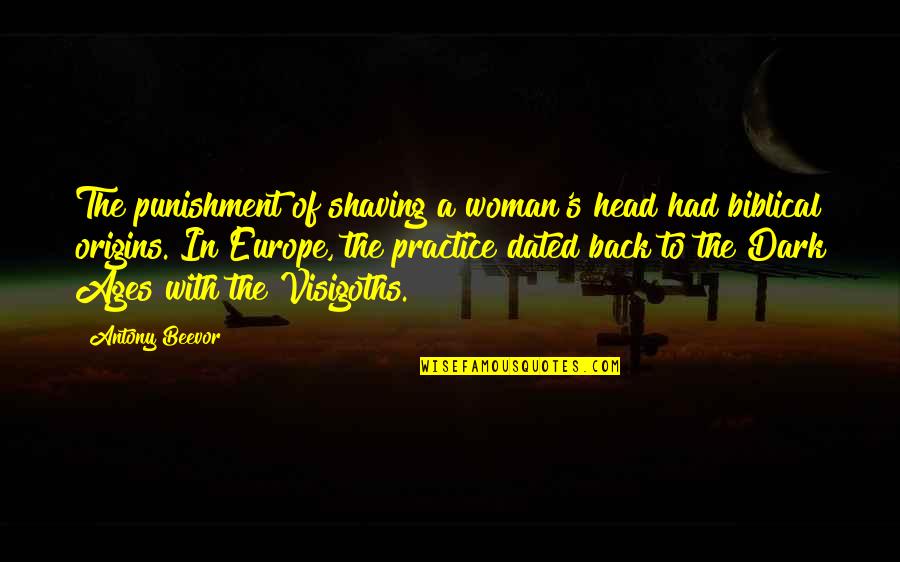 The punishment of shaving a woman's head had biblical origins. In Europe, the practice dated back to the Dark Ages with the Visigoths.
—
Antony Beevor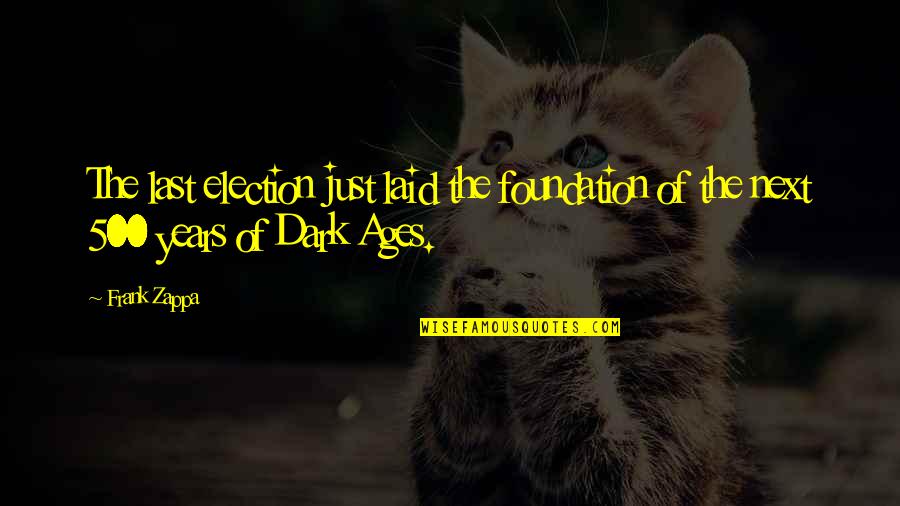 The last election just laid the foundation of the next 500 years of Dark Ages. —
Frank Zappa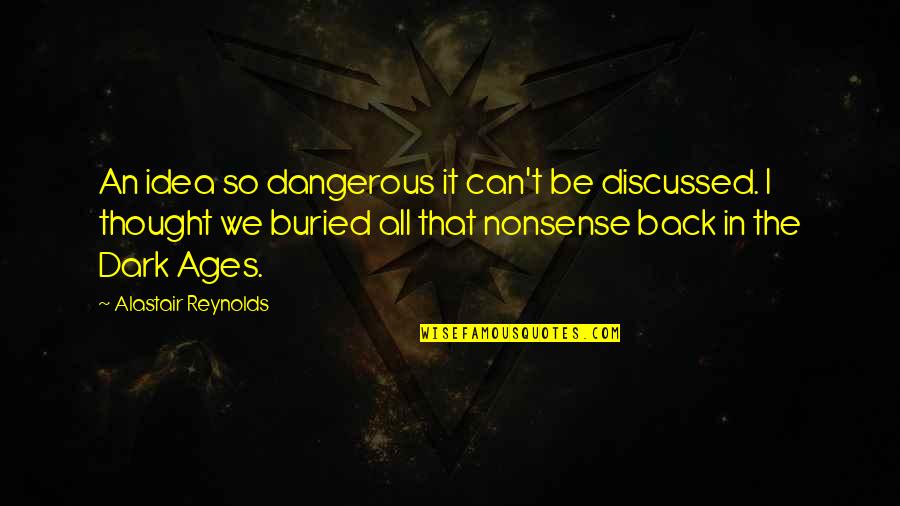 An idea so dangerous it can't be discussed. I thought we buried all that nonsense back in the Dark Ages. —
Alastair Reynolds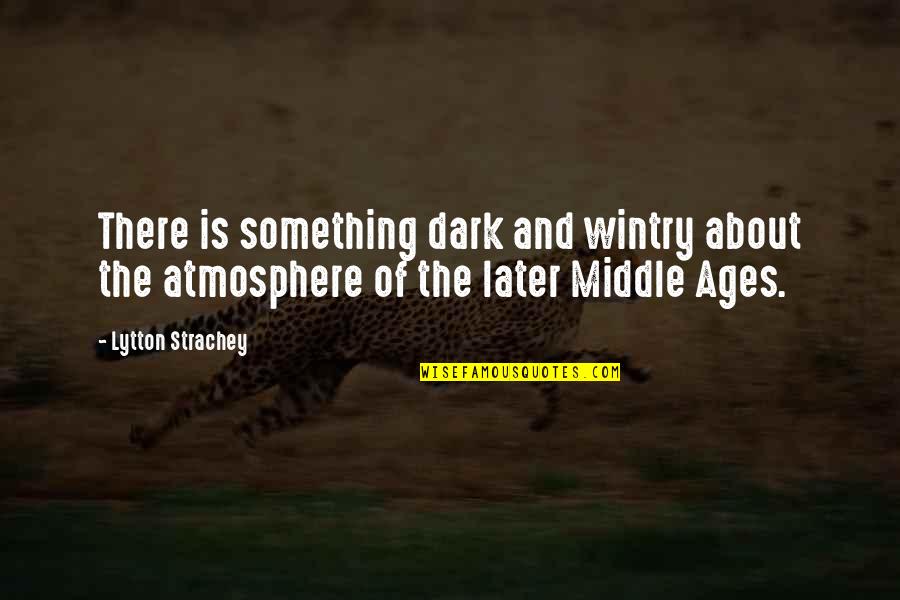 There is something dark and wintry about the atmosphere of the later Middle Ages. —
Lytton Strachey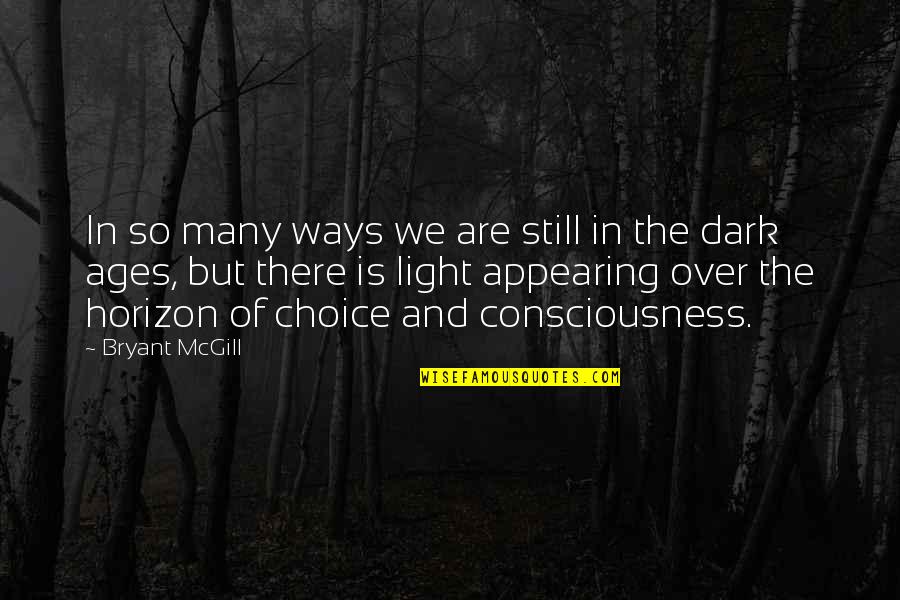 In so many ways we are still in
the dark ages
, but there is light appearing over the horizon of choice and consciousness. —
Bryant McGill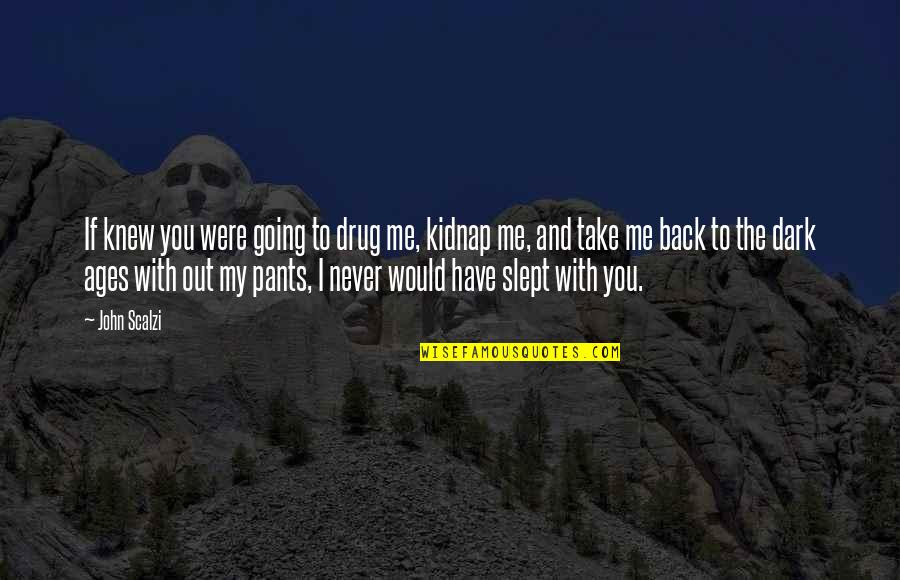 If knew you were going to drug me, kidnap me, and take me back to
the dark ages
with out my pants, I never would have slept with you. —
John Scalzi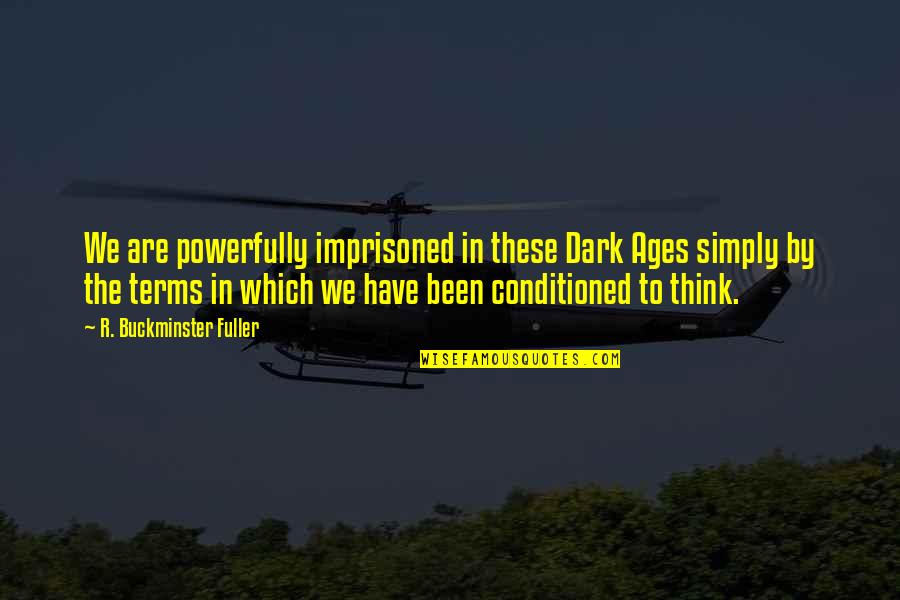 We are powerfully imprisoned in these Dark Ages simply by the terms in which we have been conditioned to think. —
R. Buckminster Fuller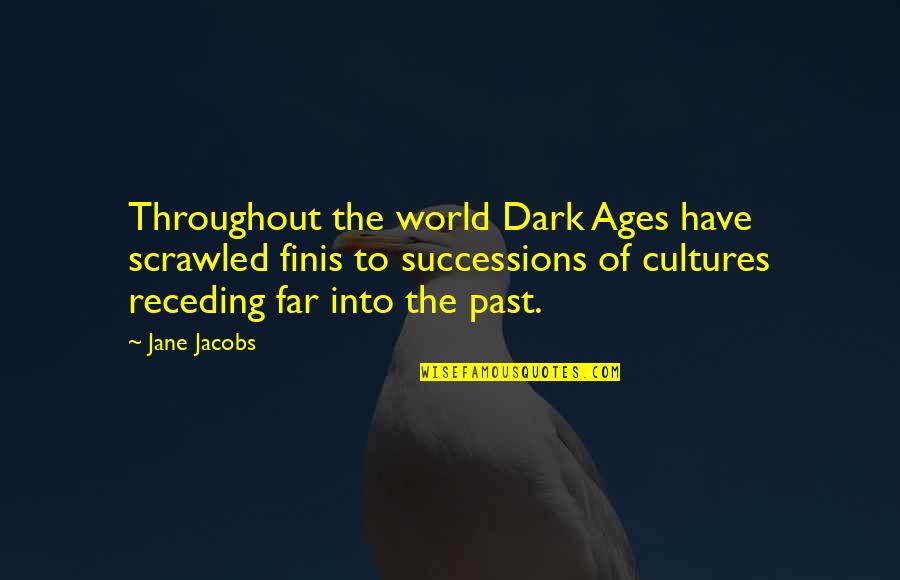 Throughout the world Dark Ages have scrawled finis to successions of cultures receding far into the past. —
Jane Jacobs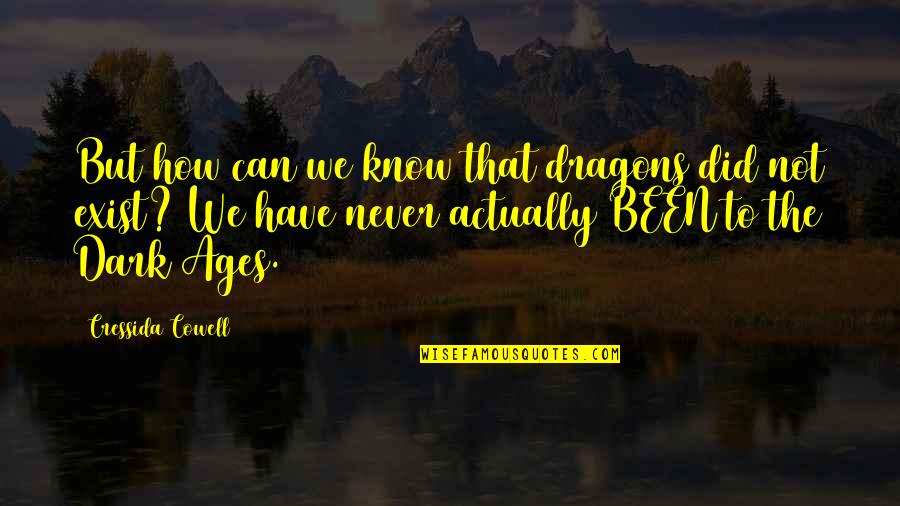 But how can we know that dragons did not exist? We have never actually BEEN to the Dark Ages. —
Cressida Cowell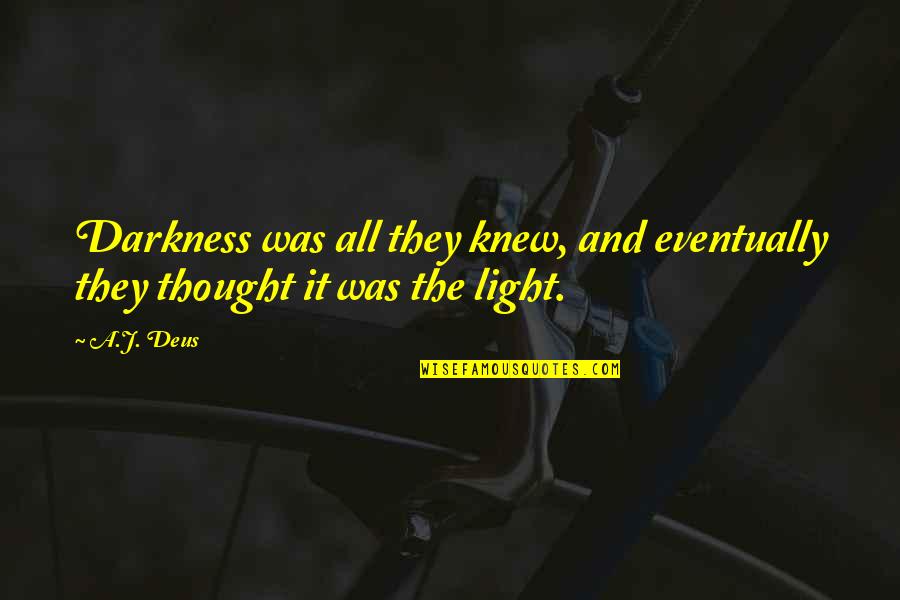 Darkness was all they knew, and eventually they thought it was the light. —
A.J. Deus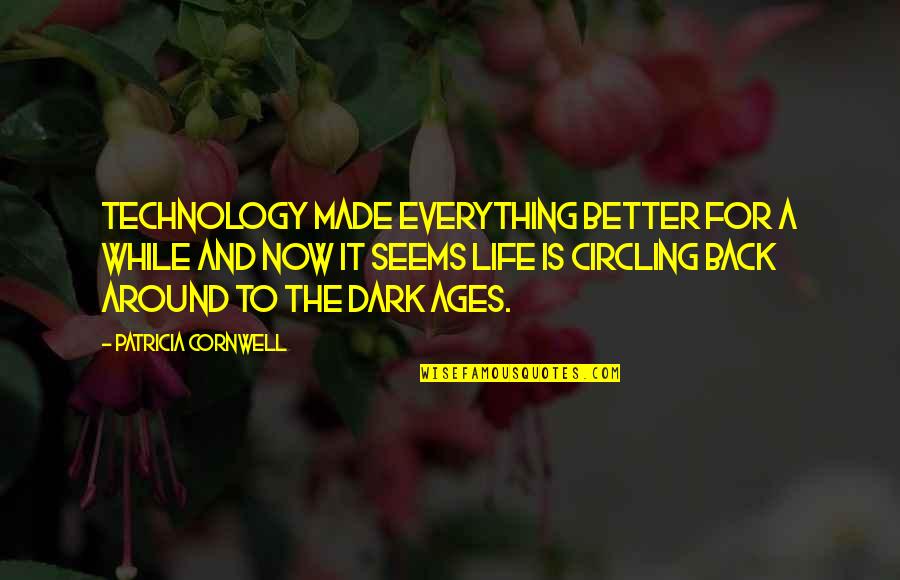 Technology made everything better for a while and now it seems life is circling back around to
the dark ages
. —
Patricia Cornwell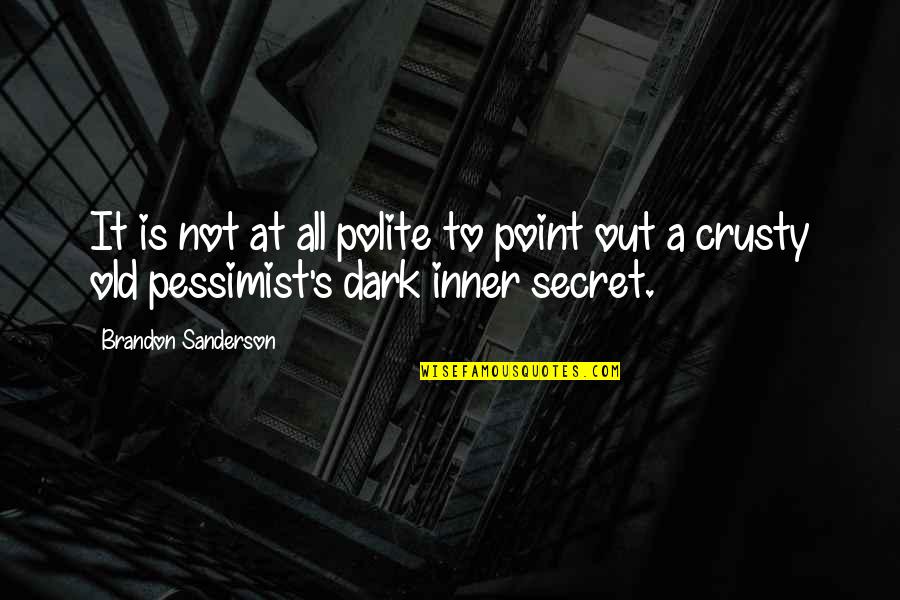 It is not at all polite to point out a crusty old pessimist's dark inner secret. —
Brandon Sanderson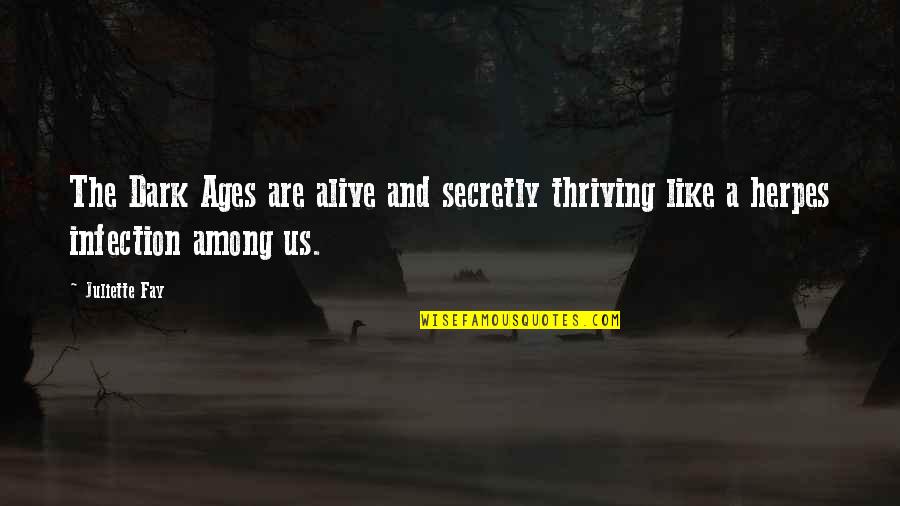 The Dark Ages are alive and secretly thriving like a herpes infection among us. —
Juliette Fay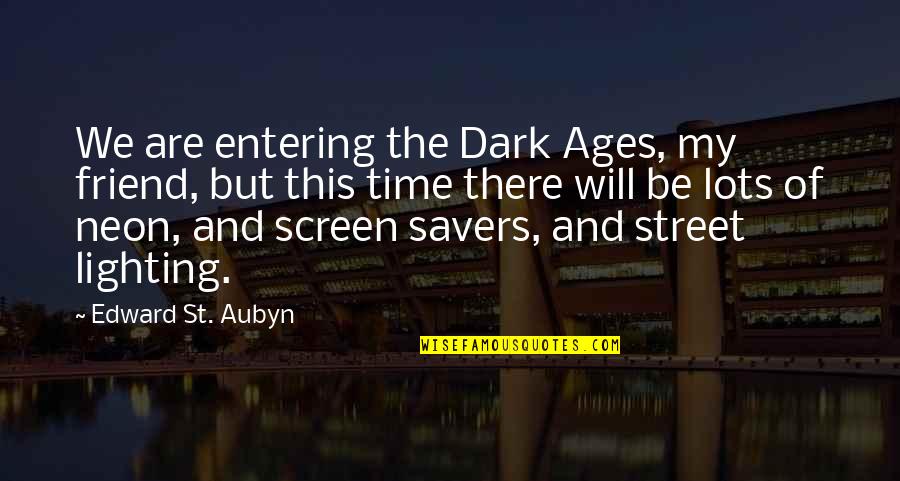 We are entering the Dark Ages, my friend, but this time there will be lots of neon, and screen savers, and street lighting. —
Edward St. Aubyn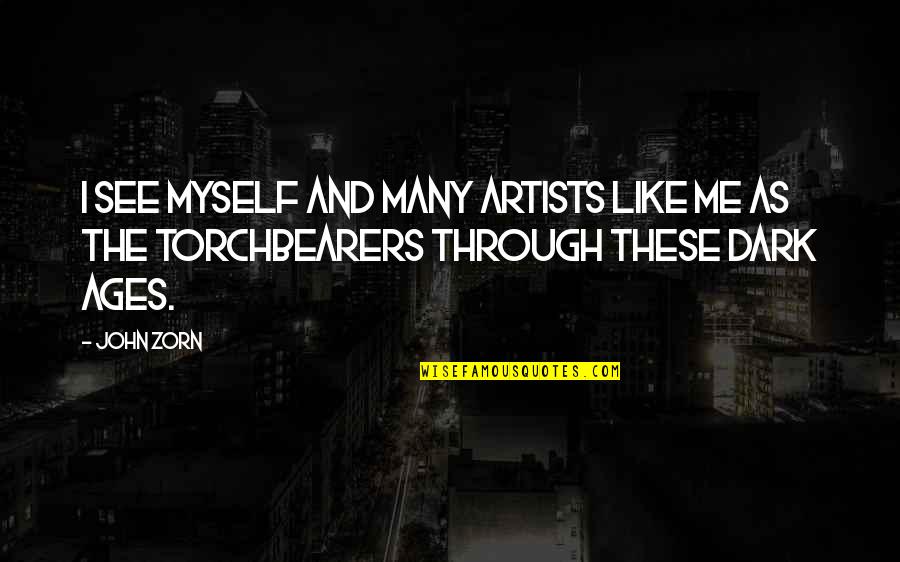 I see myself and many artists like me as the torchbearers through these dark ages. —
John Zorn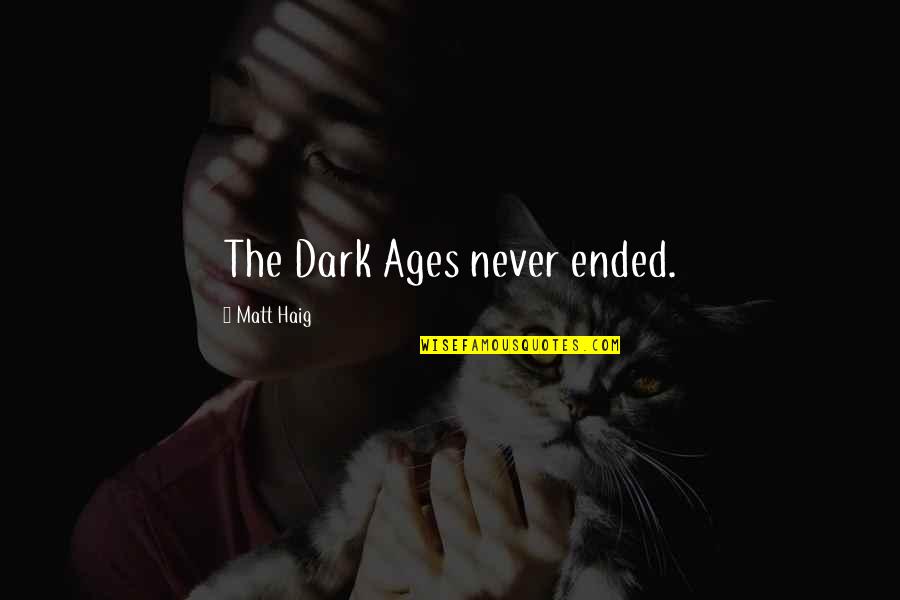 The Dark Ages never ended. —
Matt Haig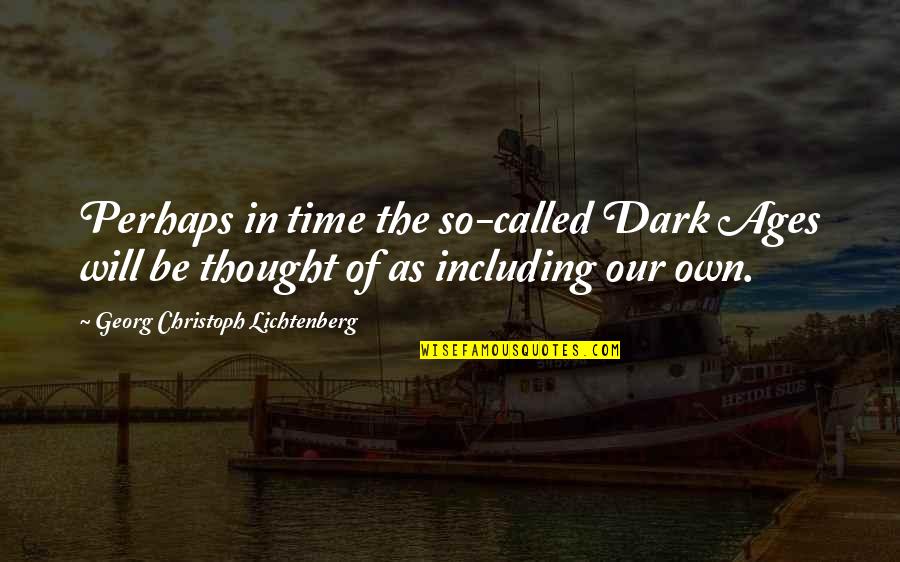 Perhaps in time the so-called Dark Ages will be thought of as including our own. —
Georg Christoph Lichtenberg
But that was back in the twentieth century, in
the dark ages
, —
Kim Stanley Robinson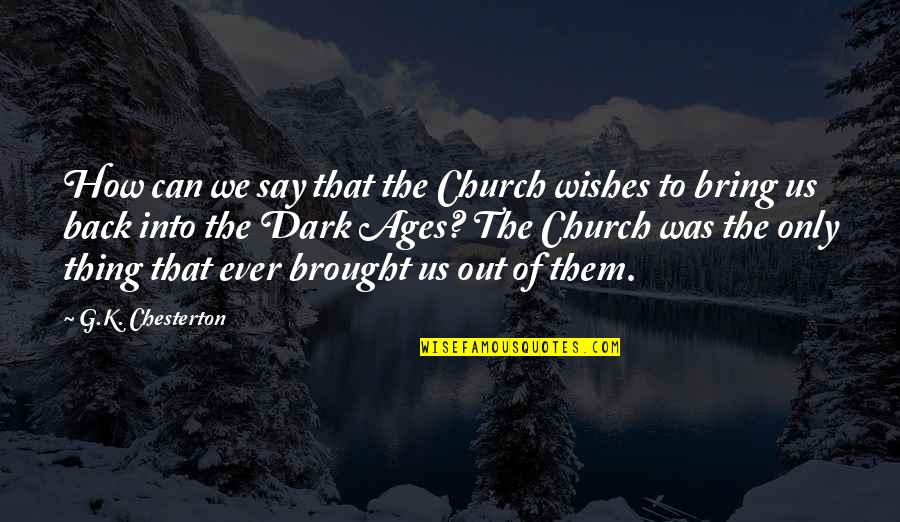 How can we say that the Church wishes to bring us back into the Dark Ages? The Church was the only thing that ever brought us out of them. —
G.K. Chesterton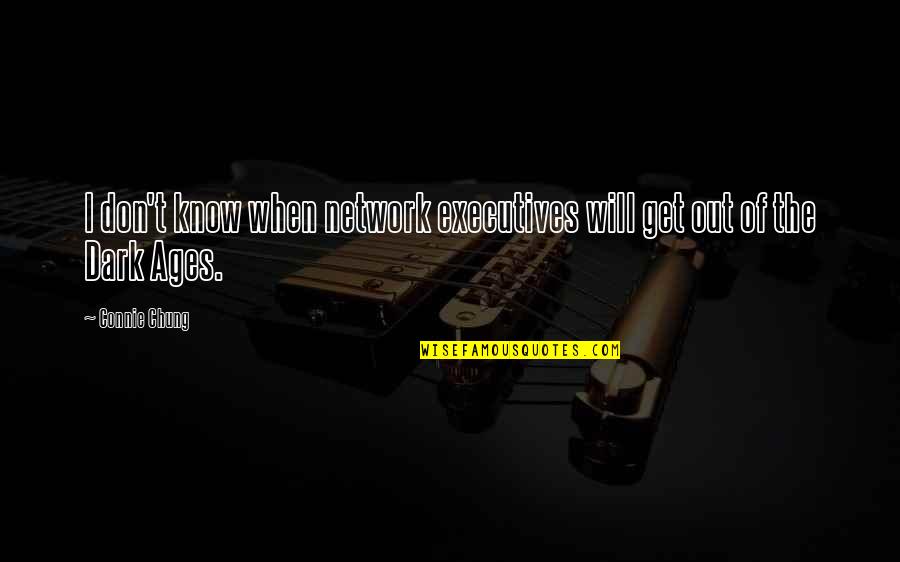 I don't know when network executives will get out of the Dark Ages. —
Connie Chung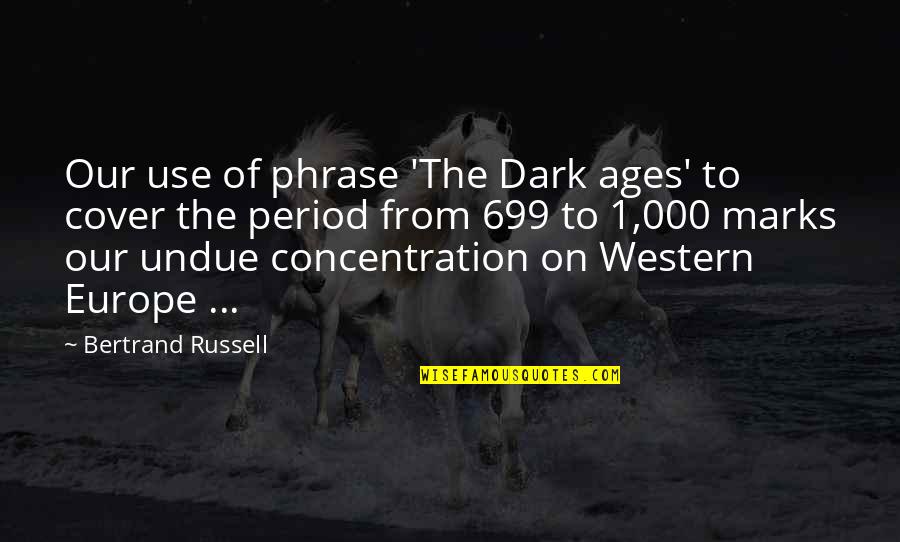 Our use of phrase 'The Dark ages' to cover the period from 699 to 1,000 marks our undue concentration on Western Europe ... —
Bertrand Russell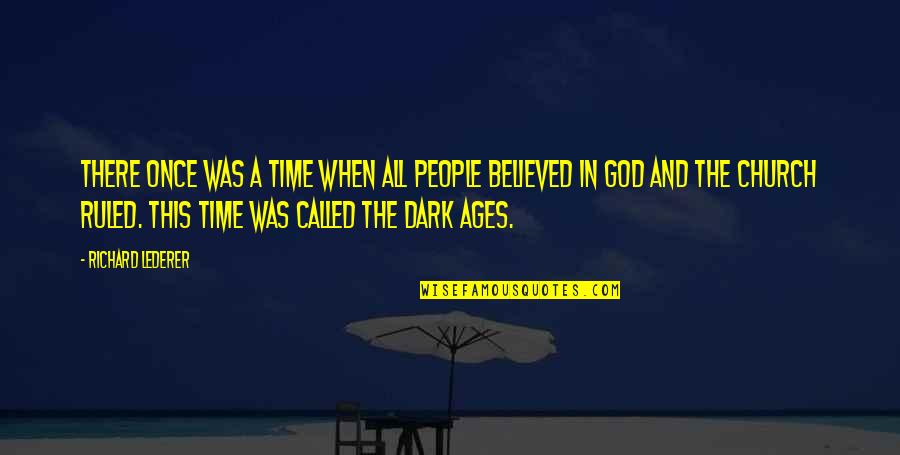 There once was a time when all people believed in God and the church ruled. This time was called the Dark Ages. —
Richard Lederer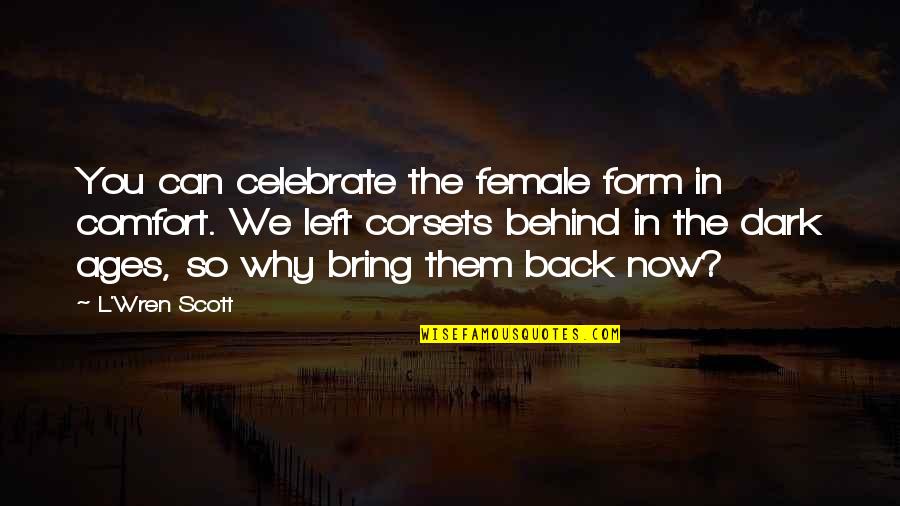 You can celebrate the female form in comfort. We left corsets behind in
the dark ages
, so why bring them back now? —
L'Wren Scott