Ups N Downs In Life Quotes
Collection of top 30 famous quotes about Ups N Downs In Life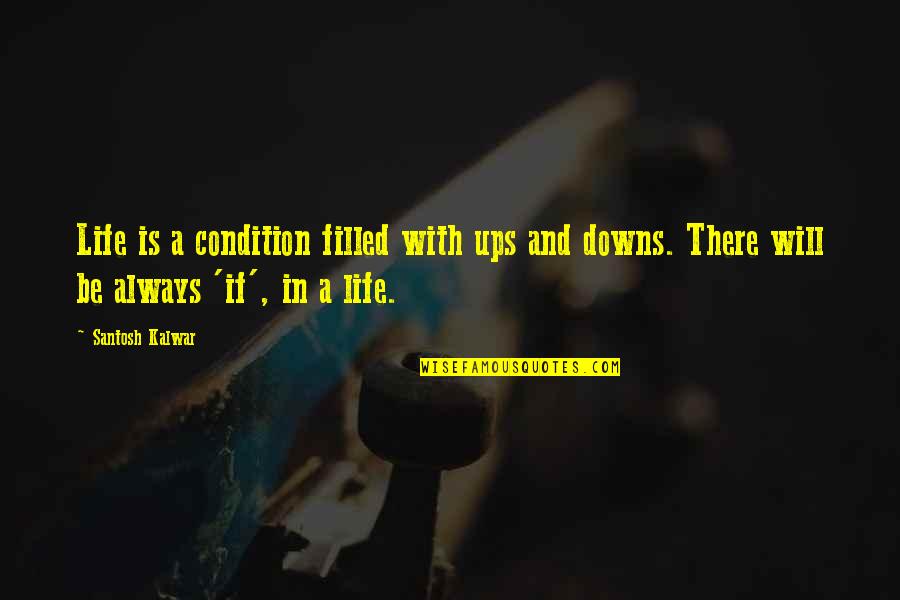 Life is a condition filled with ups and downs. There will be always 'if', in a life.
—
Santosh Kalwar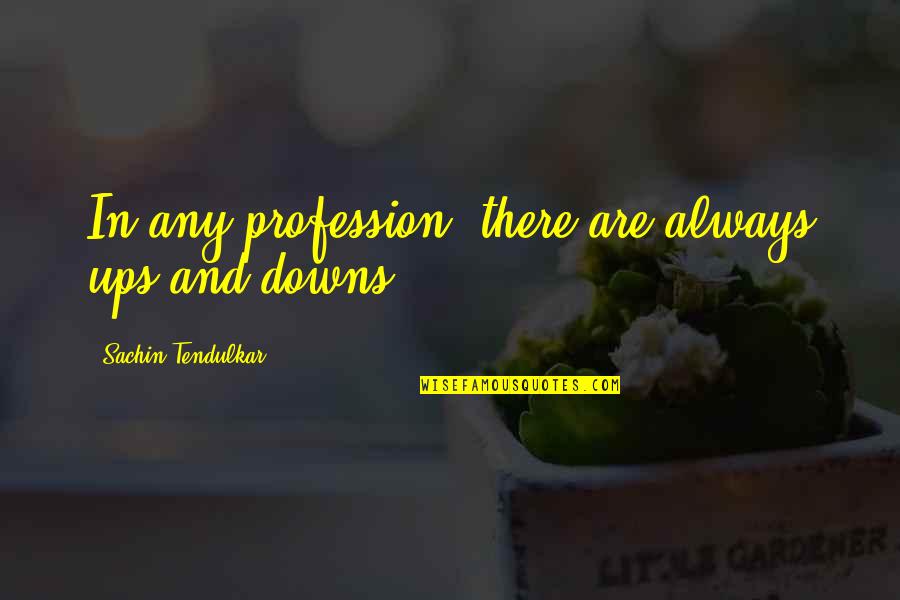 In any profession, there are always ups and downs.
—
Sachin Tendulkar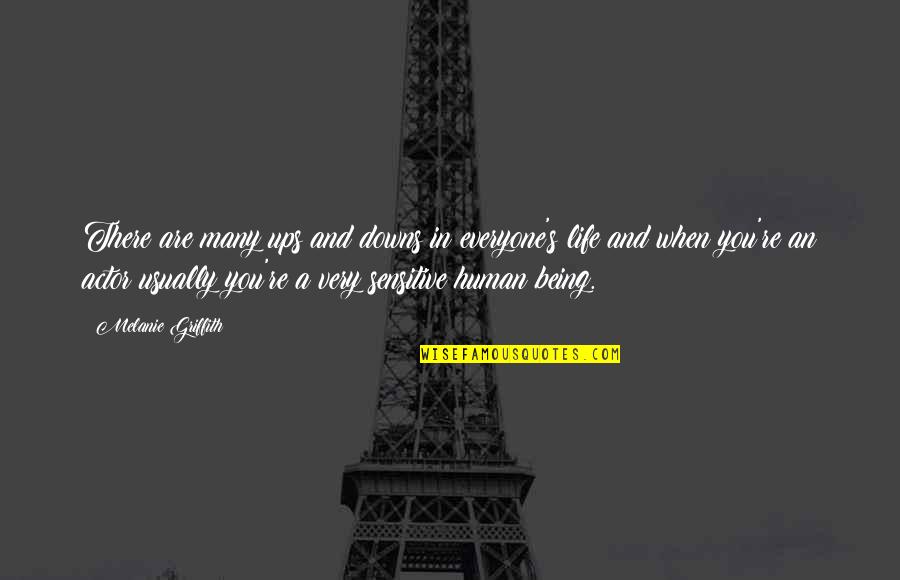 There are many ups and downs in everyone's life and when you're an actor usually you're a very sensitive human being.
—
Melanie Griffith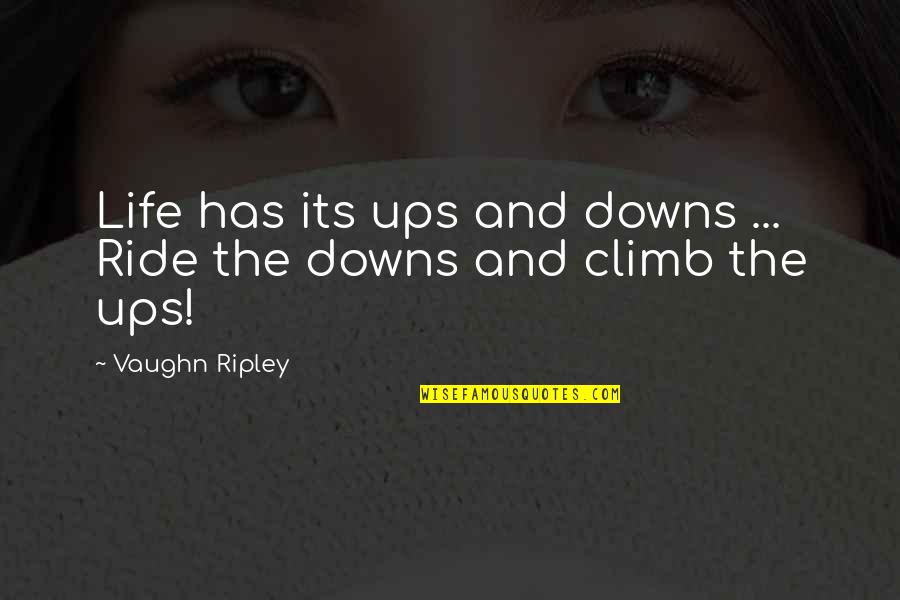 Life has its ups and downs ... Ride the downs and climb the ups!
—
Vaughn Ripley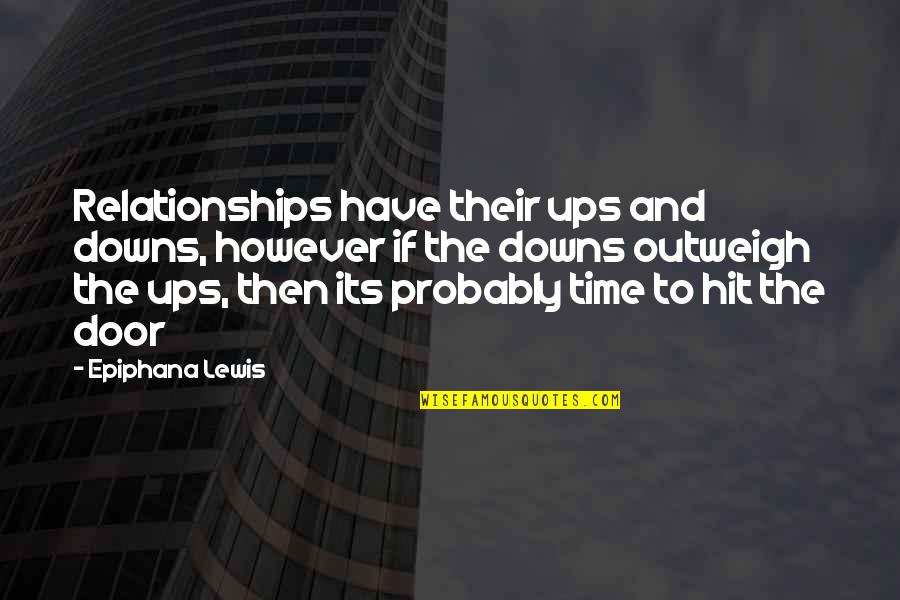 Relationships have their ups and downs, however if the downs outweigh the ups, then its probably time to hit the door
—
Epiphana Lewis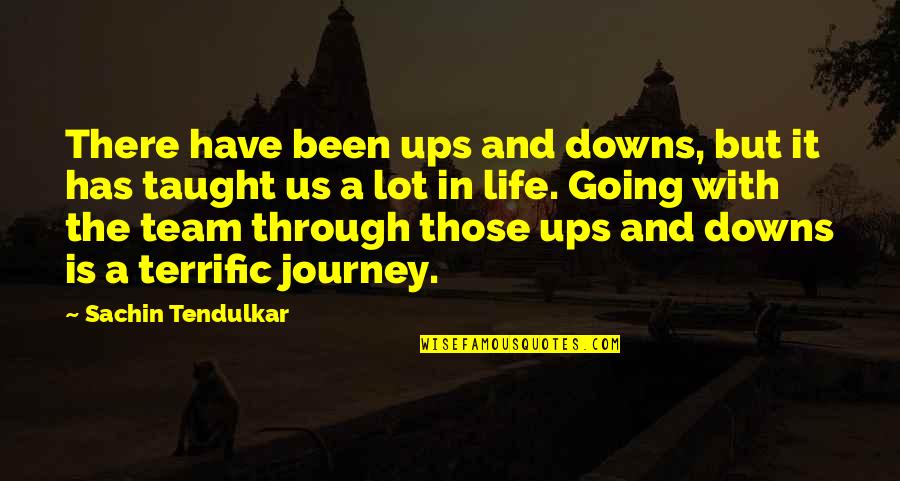 There have been ups and downs, but it has taught us a lot in life. Going with the team through those ups and downs is a terrific journey.
—
Sachin Tendulkar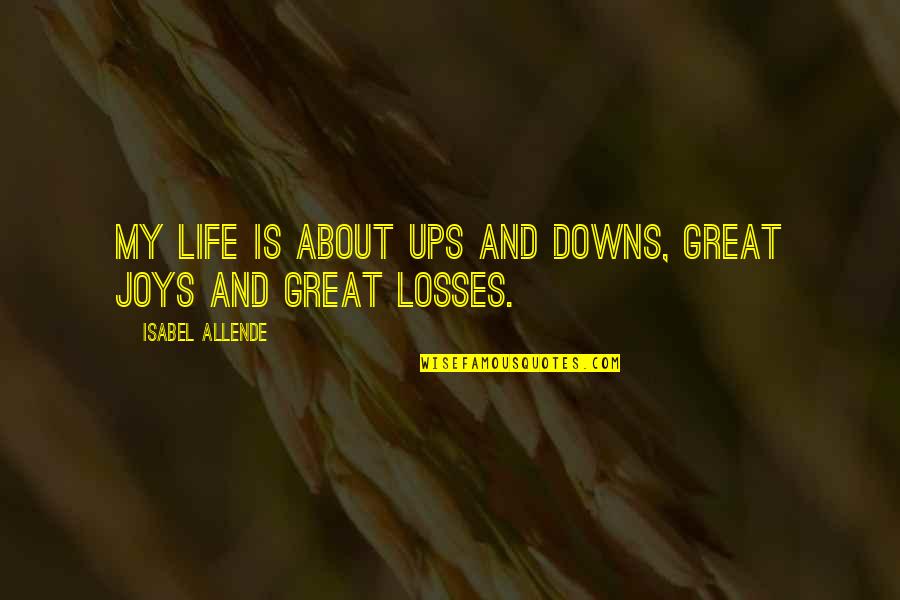 My life is about ups and downs, great joys and great losses.
—
Isabel Allende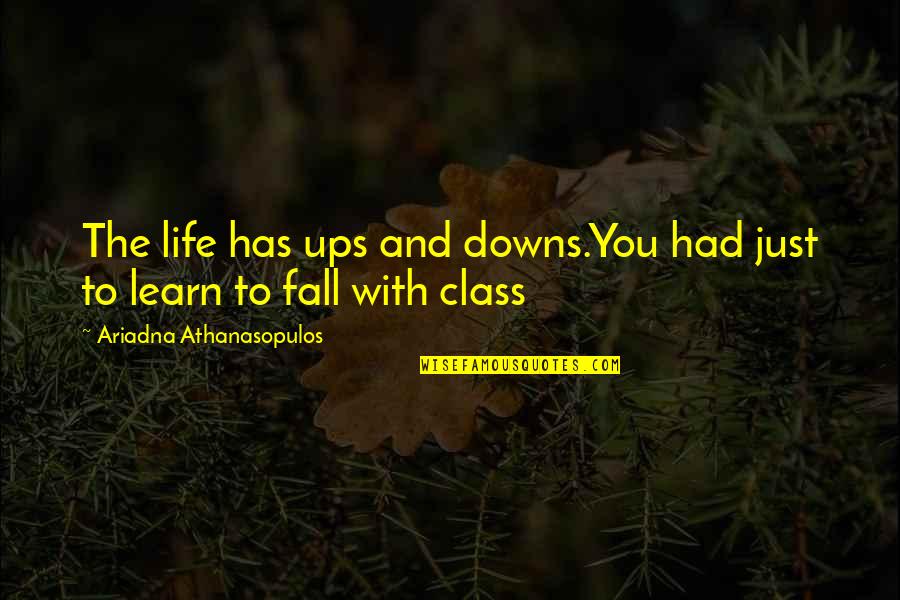 The life has ups and downs.
You had just to learn to fall with class
—
Ariadna Athanasopulos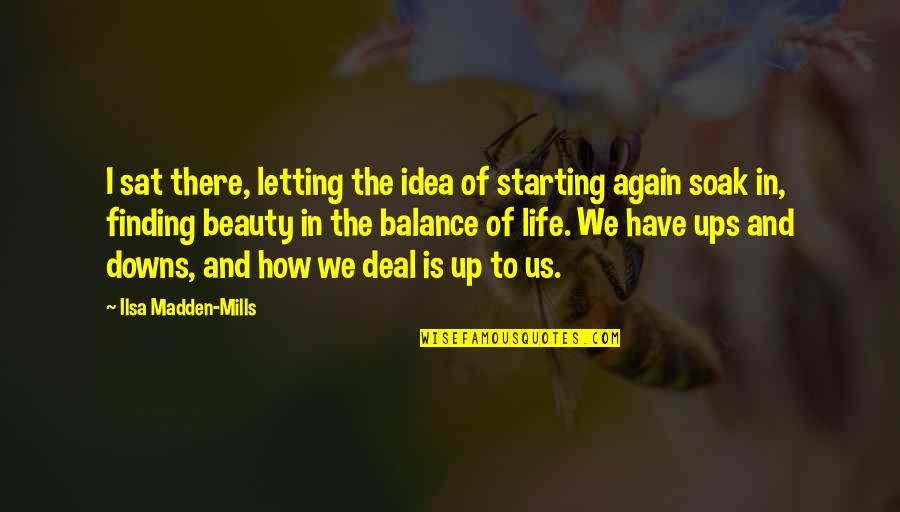 I sat there, letting the idea of starting again soak in, finding beauty in the balance of life. We have ups and downs, and how we deal is up to us.
—
Ilsa Madden-Mills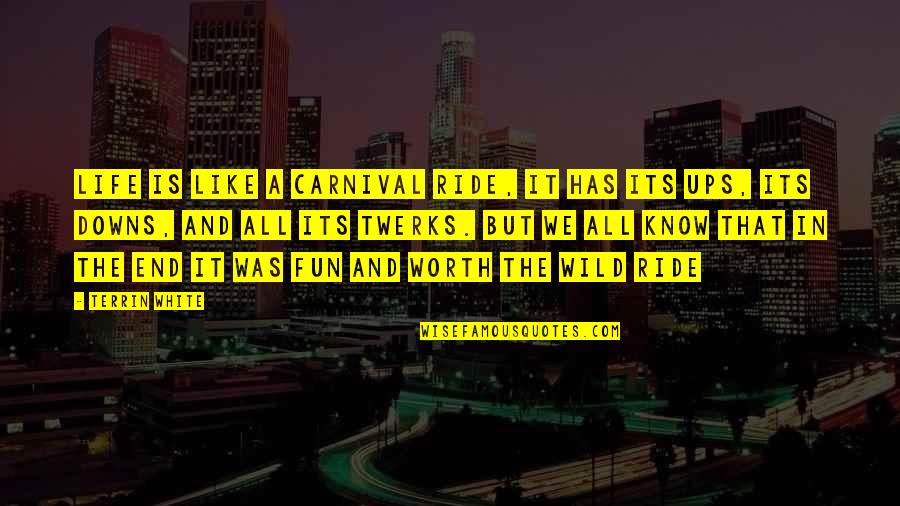 Life Is Like A Carnival Ride, It Has Its Ups, Its Downs, And All Its Twerks. But We All Know That In The End It Was Fun And Worth The Wild Ride —
Terrin White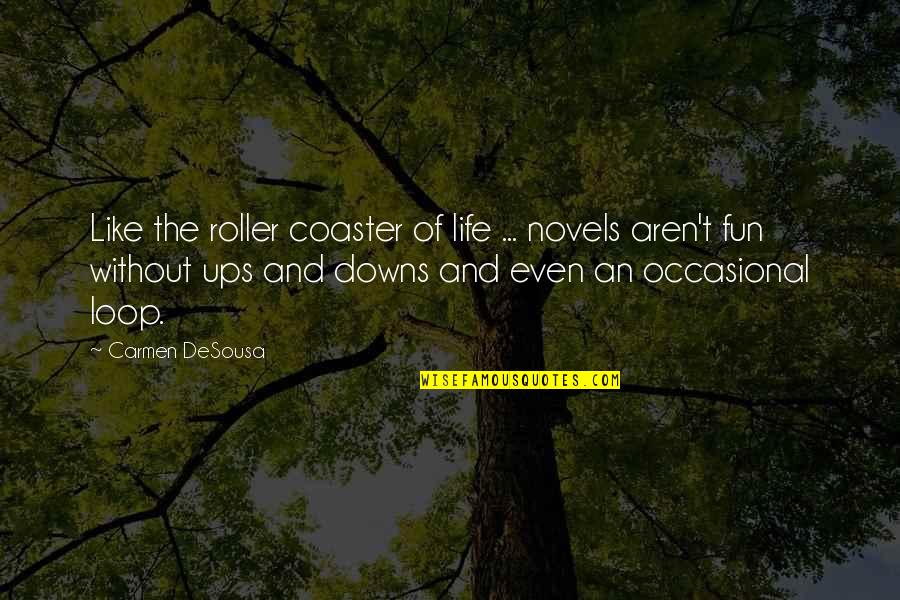 Like the roller coaster of life ... novels aren't fun without ups and downs and even an occasional loop. —
Carmen DeSousa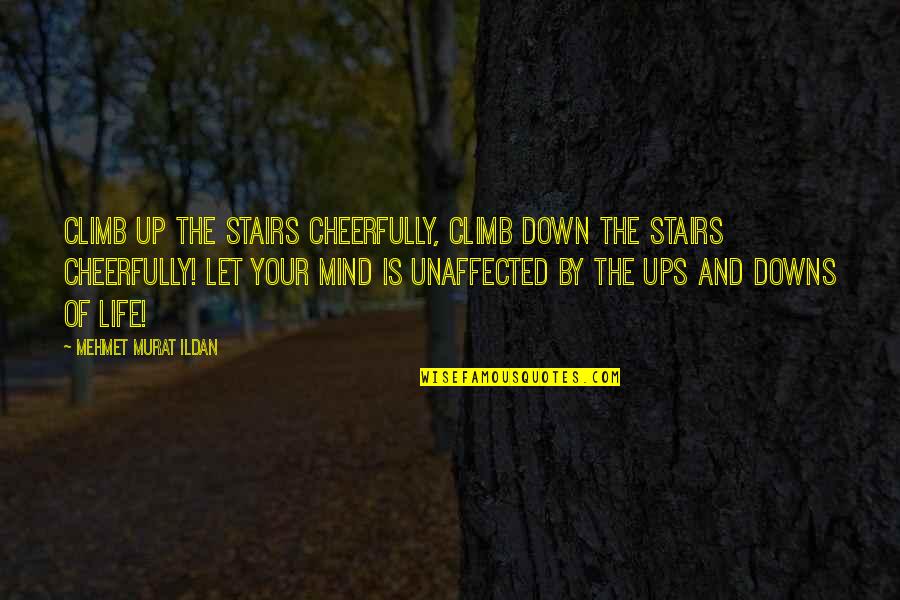 Climb up the stairs cheerfully, climb down the stairs cheerfully! Let your mind is unaffected by the ups and downs of life! —
Mehmet Murat Ildan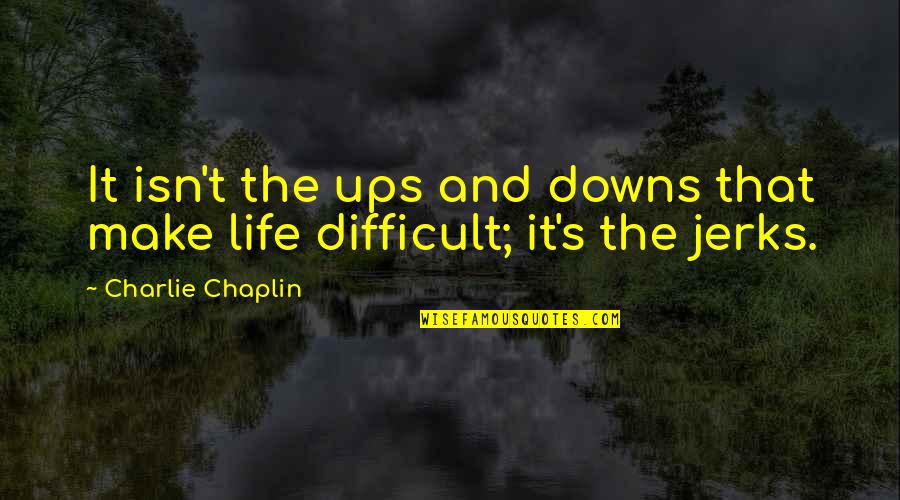 It isn't the ups and downs that make life difficult; it's the jerks. —
Charlie Chaplin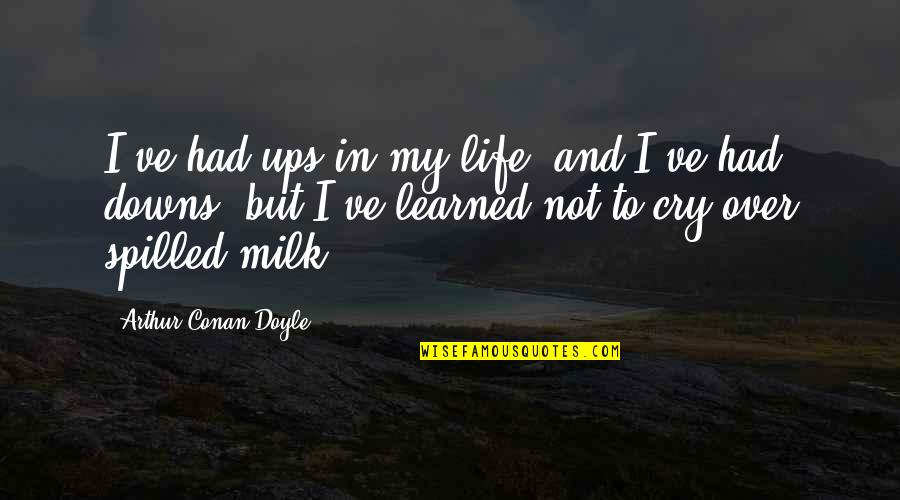 I've had ups in my life, and I've had downs, but I've learned not to cry over spilled milk. —
Arthur Conan Doyle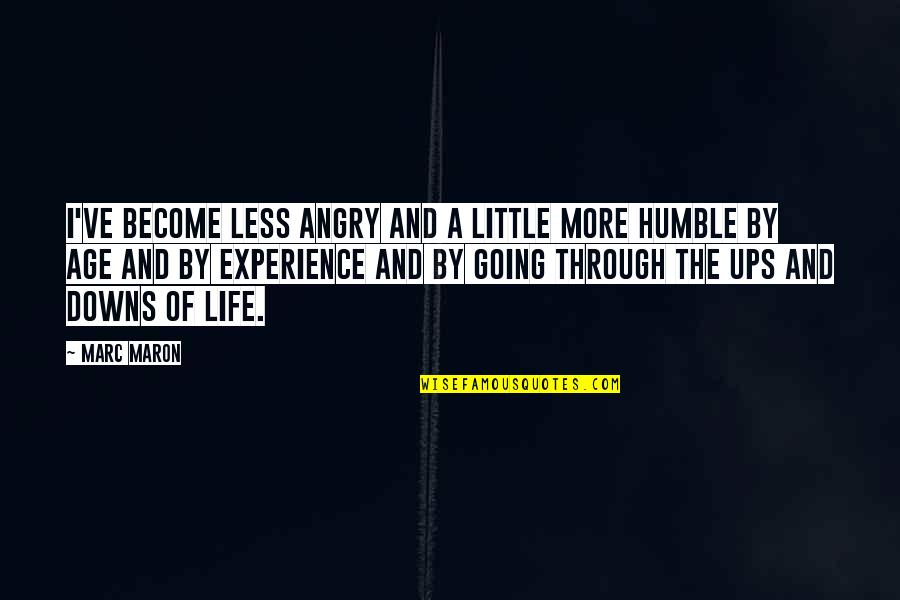 I've become less angry and a little more humble by age and by experience and by going through the ups and downs of life. —
Marc Maron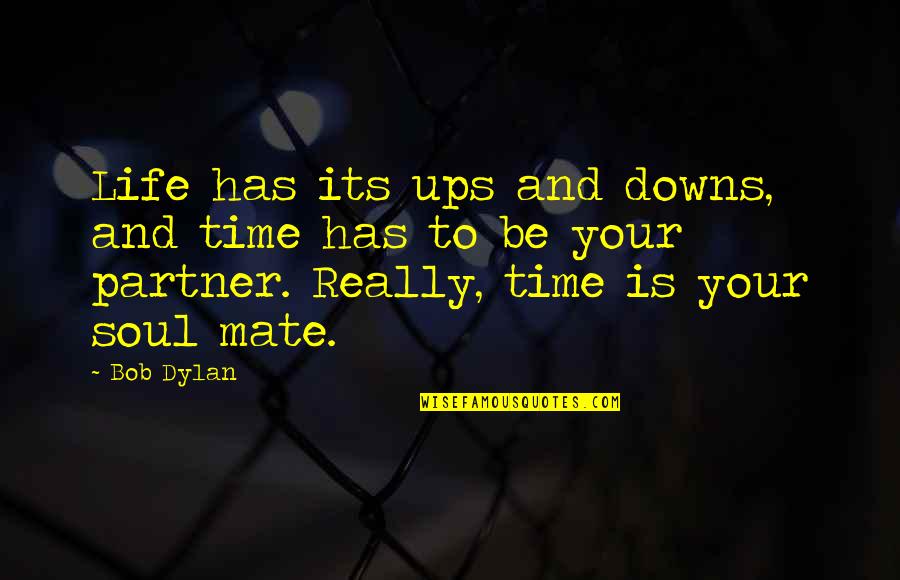 Life has its ups and downs, and time has to be your partner. Really, time is your soul mate. —
Bob Dylan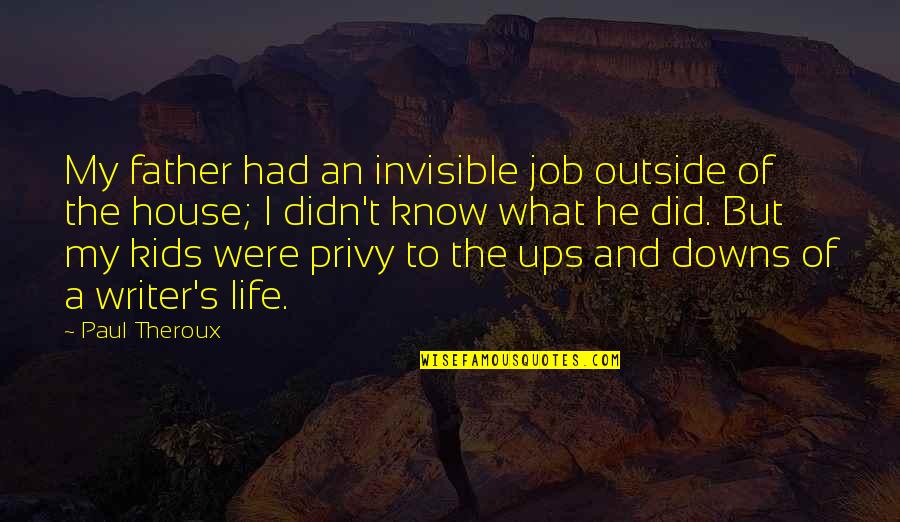 My father had an invisible job outside of the house; I didn't know what he did. But my kids were privy to the ups and downs of a writer's life. —
Paul Theroux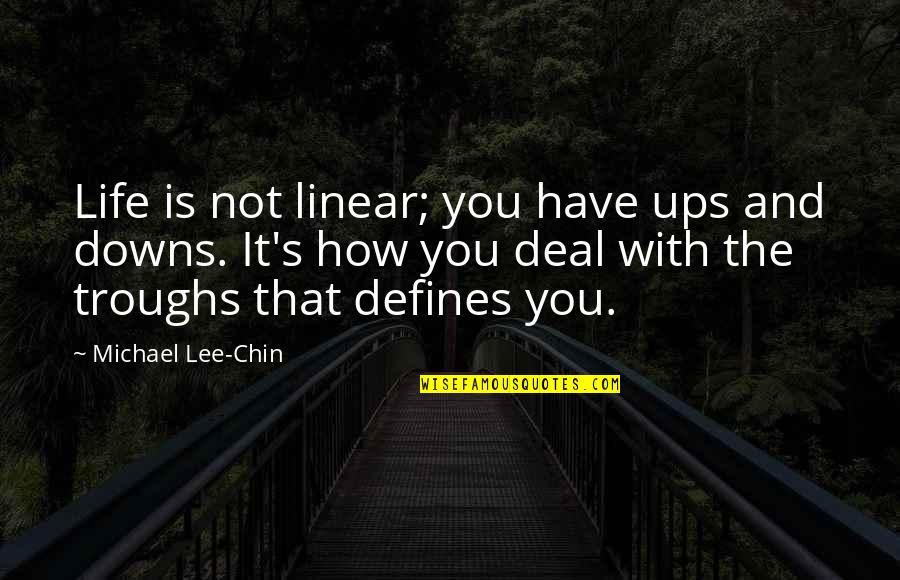 Life is not linear; you have ups and downs. It's how you deal with the troughs that defines you. —
Michael Lee-Chin
So, yes, life has its ups and downs. But those who learn to climb out of the downs and reach the ups will prosper. —
Connor Franta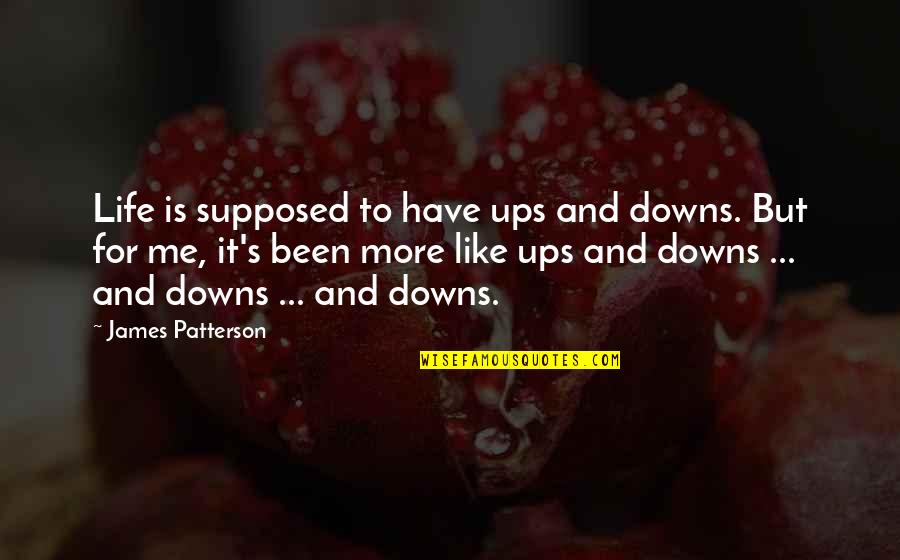 Life is supposed to have ups and downs. But for me, it's been more like ups and downs ... and downs ... and downs. —
James Patterson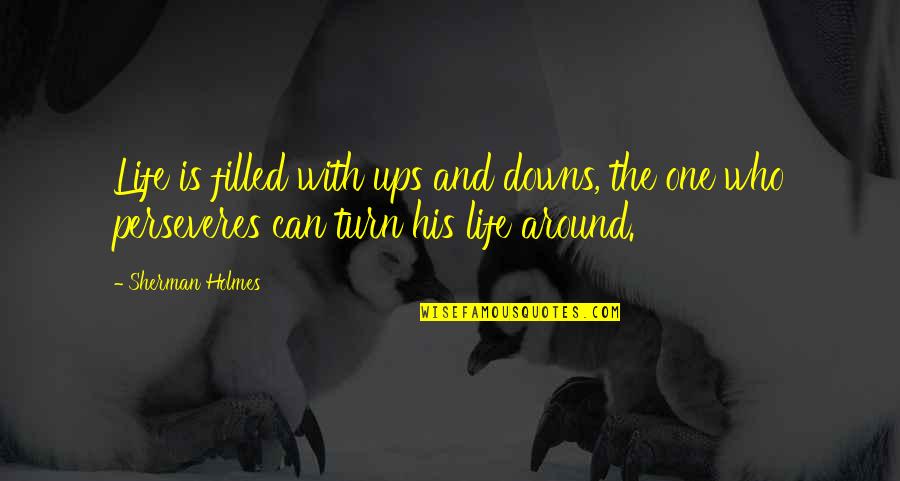 Life is filled with ups and downs, the one who perseveres can turn his life around. —
Sherman Holmes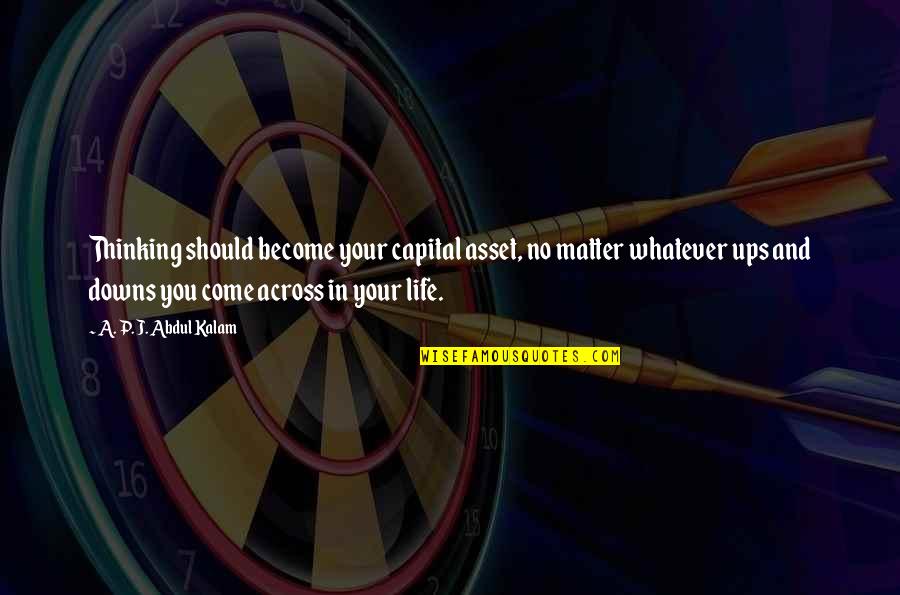 Thinking should become your capital asset, no matter whatever ups and downs you come across in your life. —
A. P. J. Abdul Kalam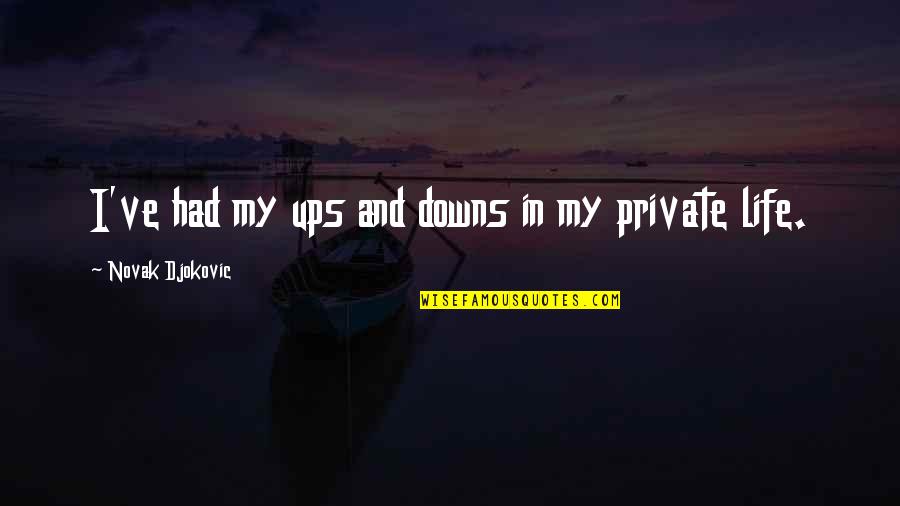 I've had my ups and downs in my private life. —
Novak Djokovic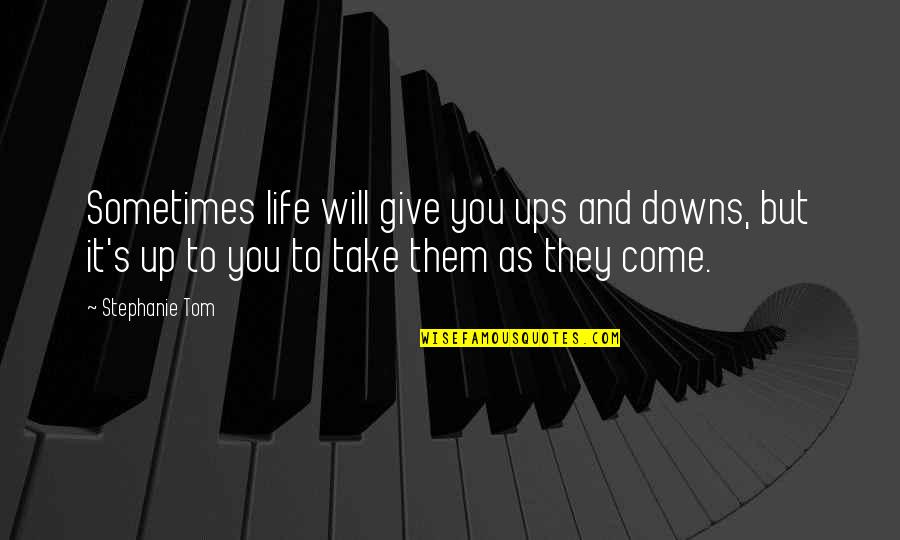 Sometimes life will give you ups and downs, but it's up to you to take them as they come. —
Stephanie Tom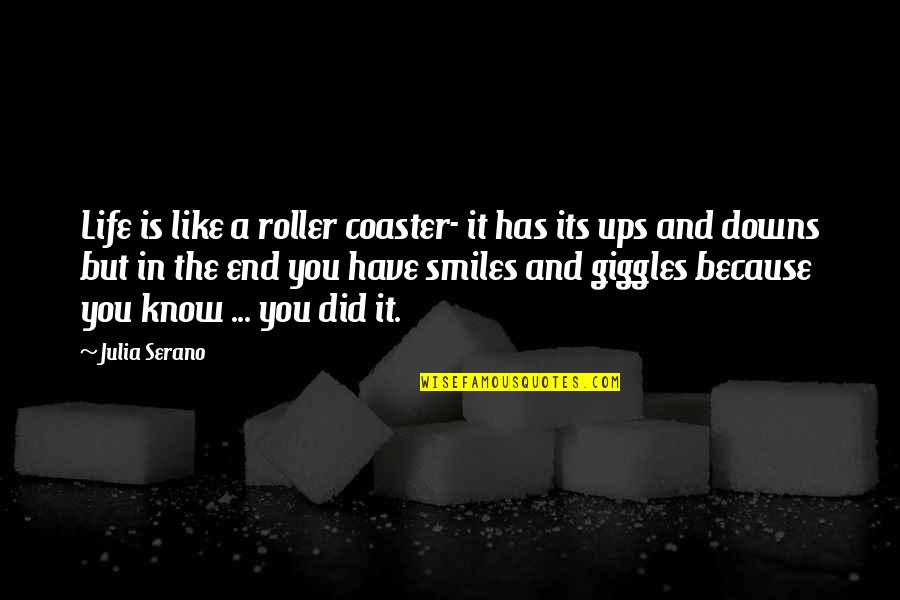 Life is like a roller coaster- it has its ups and downs but in the end you have smiles and giggles because you know ... you did it. —
Julia Serano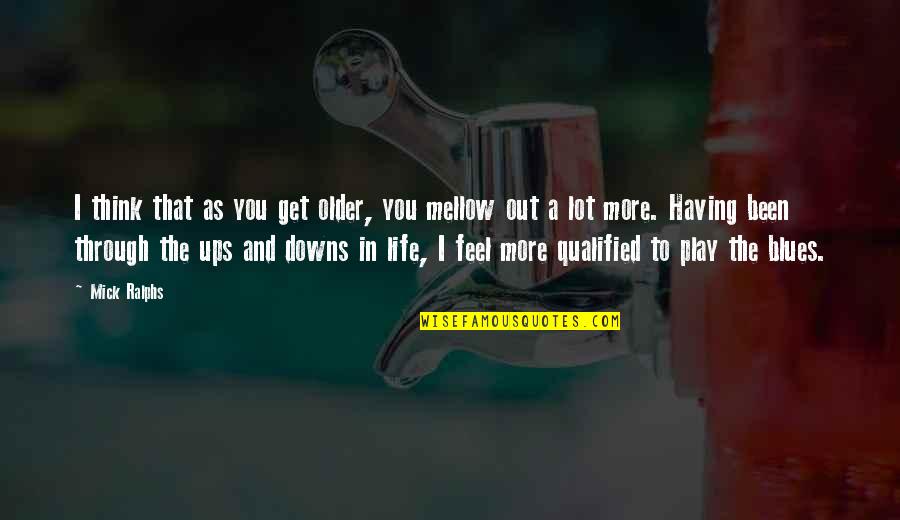 I think that as you get older, you mellow out a lot more. Having been through the ups and downs in life, I feel more qualified to play the blues. —
Mick Ralphs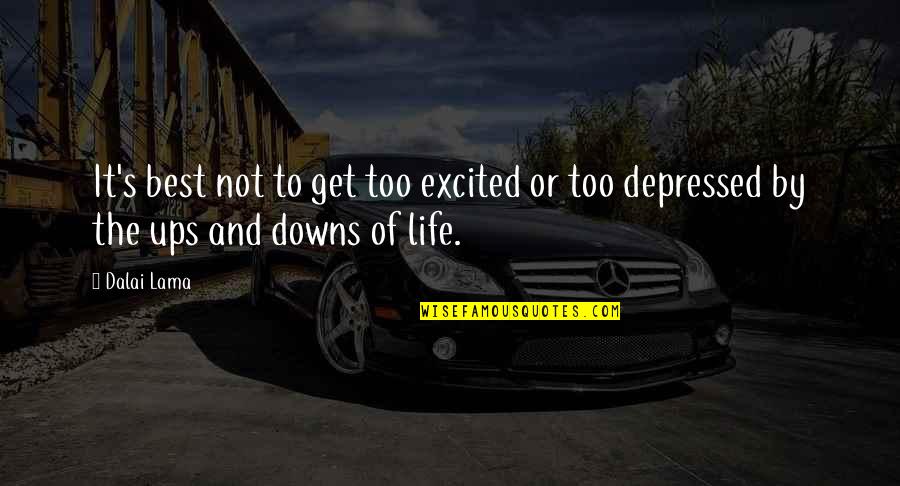 It's best not to get too excited or too depressed by the ups and downs of life. —
Dalai Lama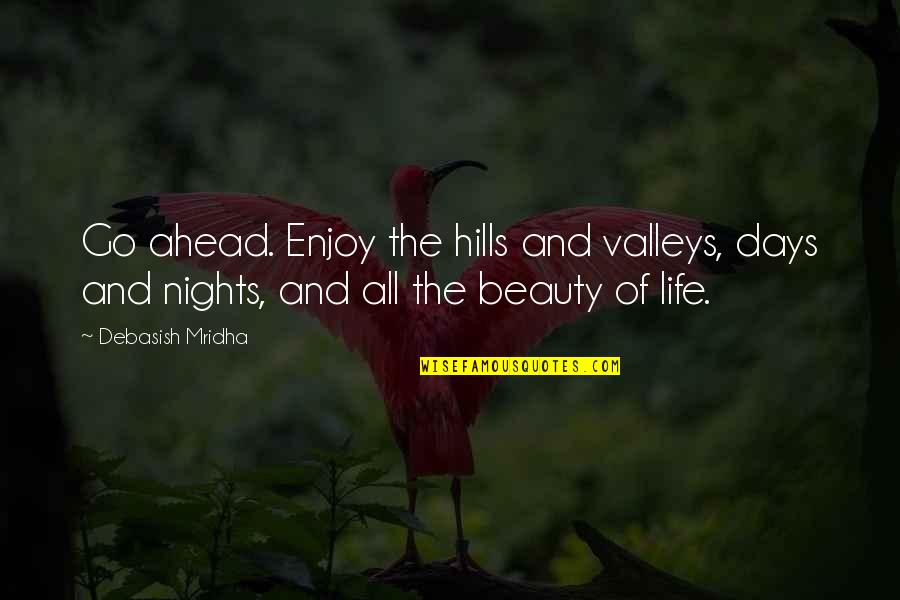 Go ahead. Enjoy the hills and valleys, days and nights, and all the beauty of life. —
Debasish Mridha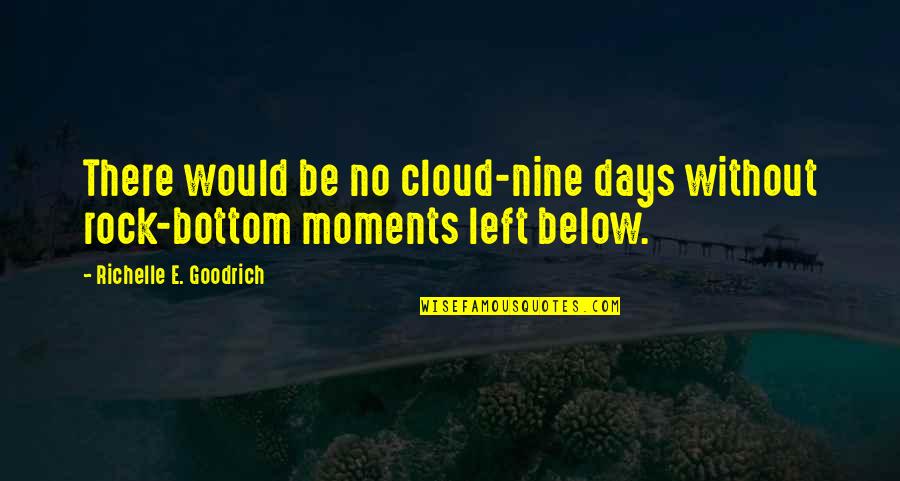 There would be no cloud-nine days without rock-bottom moments left below. —
Richelle E. Goodrich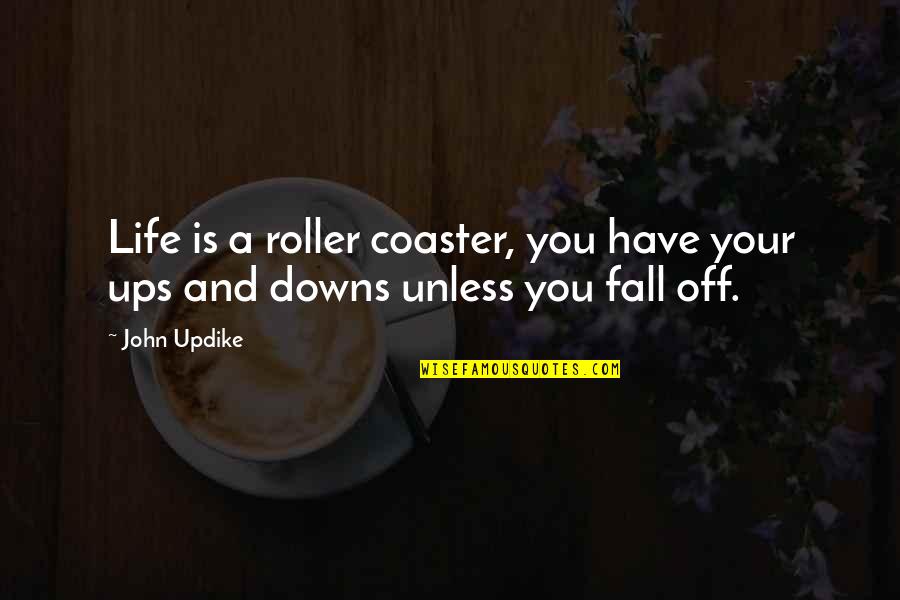 Life is a roller coaster, you have your ups and downs unless you fall off. —
John Updike